The D&D Daily Mobile Edition
February 16,

2015



The LP Industry's #1 News Source - Informing, Educating and Instilling a sense of community


News Brief
Sponsored by WG Security Products, Inc.
2015 NRF Protect Awards Nominations
Nominations are now being accepted for the 2015 NRF PROTECT Awards. Help us acknowledge loss prevention professionals from NRF and Shop.org member companies and law enforcement officers who have impacted their community and the industry at large. Awards will be presented at NRF PROTECT 2015 Loss Prevention Conference & EXPO on June 25, 2015. Deadline for all submissions is March 13, 2015.

The awards to be presented include:
● Law Enforcement Retail Partnership Award (LERPA)
● Loss Prevention Case of the Year
● Ring of Excellence Award
● LP Volunteers in Action

Visit the 2015 NRF Protect Awards website to submit a nomination for each award. nrf.com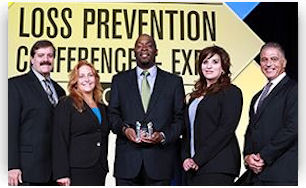 Most Successful Criminal Cyber Theft Ever Seen - Hits 100 banks for $1B Kaspersky said Sunday it has uncovered how hackers surreptitiously installed spying software on bank computers, eventually learned how to mimic bank employee workflows and used the knowledge to make transfers into bank accounts they had created for this theft. More than 100 banks were hit, Kaspersky said, and based on the hackers' practice of stealing between $2.5 million and $10 million from each bank, it estimated "total financial losses could be as a high as $1 billion, making this by far the most successful criminal cyber campaign we have ever seen." Kaspersky did not name the banks but said they are institutions located in 25 countries, including the United States. The individual thefts involved no more than $10 million apiece. Kaspersky called the malware "Carbanak" and said it provided the hackers the ability to watch bank employees conduct their business. "This allowed them to see and record everything that happened on the screens of staff who serviced the cash transfer systems," Kaspersky said. "In this way the fraudsters got to know every last detail of the bank clerks' work and were able to mimic staff activity in order to transfer money and cash out." After penetrating a bank's computer systems, the hackers lurked for "two to four months" before striking in one of several ways, like changing an account balance, then transferring the excess funds into their own accounts. They also spewed cash out of ATMs when "one of the gang's henchmen was waiting beside the machine" to collect the money. cnn.com

Cyberworld - The "Wild, Wild West" & the Government is the New Sheriff in Town Moments after Obama's cyber summit at Stanford Friday he signed new executive order prompting businesses to share cyberthreat information with one another and with federal government. It encourages the development of information sharing and analysis organizations, or ISAOs, to serve as focal points for cybersecurity collaboration within the private sector and between the private sector and government. Existing information sharing and analysis centers, or ISACs, could constitute ISAOs under the president's framework. He also called for the passage of a single national standard requiring consumers to be notified within 30 days if their financial or personal data is stolen. govinfosecurity.com

Halifax RCMP Foiled Valentine's Day "Mass Killing" plot at area Mall First report said: "Halifax RCMP say they have foiled an alleged plot to kill a large number of people in the Halifax region on Valentine's Day. A report late Friday indicated the suspects had planned to carry out their attack at a Halifax area mall." Police say they have three suspects in custody, and a fourth suspect was found dead at a home in Timberlea, early Friday morning. Acting on a tip, police say they learned of a "potential weapons-related threat" that led them to a home in Timberlea. Officers tracked down the male suspect to Tiger Maple Drive, entered the suspect's home and found him dead early Friday morning. Police allege the deceased 19-year-old man and a 23-year-old woman from Illinois planned to go to a public venue in the Halifax region on Valentine's Day and open fire to kill a large number of people, and then themselves. Around 2 a.m. Friday, police arrested a 20-year-old male along with the female suspect at the Halifax Stanfield International Airport. A 17-year-old suspect was arrested several hours later in Cole Harbour Friday morning. Editor's note: First reports indicated they planned to go to a mall and within a few hours they were reporting the suspects were planning to go to a public venue. Later, even the news media indicated the RCMP were not releasing many details other then to say they don't think they were terrorists but that they had beliefs they were willing to act on. halifaxjournal.com
When Credit Card Liability Shifts, Who Wins, Who's at Risk? The cost = $200 per terminal to convert On Oct. 1, the rules change. Retailers that have not installed EMV terminals will be on the hook for fraudulent transactions, particularly when the issuer has issued EMV cards. By fiat of the card networks, whichever party has the least secure technology loses. One fraud executive said that only "about 35 percent of merchant terminals will be EMV chip-enabled - not necessarily turned on - and between 15 percent to 25 percent of cards will be EMV chip cards." And another estimates 70 percent of credit cards, 41 percent of debit cards and 59 percent of terminals will be EMV-capable by the end of this year. The largest issuers and merchants are moving forward quite aggressively with their upgrades; the smaller issuers and merchants will be the long tail.

Walmart told TheStreet that all of its U.S. Sam's Club and Walmart stores turned on the technology last November. Target, experts said, is racing to achieve compliance. Also in the chase is just about every retailer with a significant national footprint. Smaller and regional merchants are left to fend for themselves. Experts say there is an EMV implementation queue that is so long, merchants that have not already announced plans to be compliant by October won't get there. newspower.org

Visa to use smartphones to track against fraud - location feature zeroes in on you Starting in April, banks will update their smartphone apps to include Visa's new location-tracking software. If the consumer opts in, the Visa software will, over a period of time, establish a customer's home territory of roughly a 50-mile radius. If the person uses his or her Visa card at stores in that area, those transactions will be considered low risk for fraud. When that person travels outside their home area, the phone will notify Visa that they've entered a new city or country, using either the phone's cellular data plan or the next time the phone connects to a Wi-Fi network. When that person travels outside their home area, the phone will notify Visa that they've entered a new city or country, using either the phone's cellular data plan or the next time the phone connects to a Wi-Fi network. The feature is optional and can be deactivated at any time. registerguard.com

Private Investigators getting busted by Fed's over using hackers-for-hire to steal email passwords & credentials Much of the hacking by private investigators is narrower in scope, usually limited to obtaining email login credentials or unearthing information from social media accounts, security experts said. It is similar to many of the dubiously legal jobs now being advertised on Hacker's List, a four-month-old online forum where hackers can bid anonymously for a job posted by person looking to conduct some espionage. nytimes.com

With 6 feet of snow in New England has does that impact sales? Last year we some retailers lost 400+ store days due to inclement weather. The tally's not in yet for this season obviously but it appears we'll be close to last years winter hit.

Labor Secretary to intervene in port labor contract dispute - NRF Retailers Welcome Administration Attention

Fast-growing VF Corp. to open 150 stores under various banners

Director of Risk Management & Asset Protection Goodwill Minnesota

Director of Loss Prevention for Haggen Grocery Stores - Seattle, Wash.

Director Fraud Analytics & Investigations, Global Investigations for Starbucks


Last week's most popular news article --

Laid-off RadioShack employees lose severance pay - 40 'key' employees to split $3M closing bonus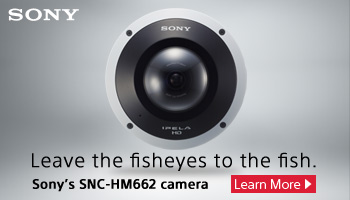 All the news - One place - One Source - One Time
The D&D Daily respects your time
& doesn't filter retail's reality
Report Your News!
(content subject to approval)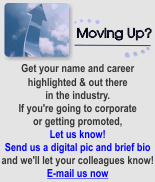 Vendor Spotlight


Cam Connections Finalizes Stock Sale
President and CEO Robert Bull Purchases Other Half of the Company From Former CEO Christopher Lesnewski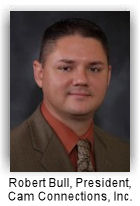 Cam Connections Inc., one of the fastest-growing security dealers and integrators in North America, has announced a change in ownership. Robert Bull, President and CEO of Cam Connections, Inc., has completed an agreement to purchase all remaining shares of Cam Connections stock from former CEO Christopher Lesnewski, who stepped down from the company on December 31, 2014 to start another business.

Robert and Christopher have maintained joint-ownership of Cam Connections since the end of 2010, when Chris' father Chuck Lesnewski retired from the company, which he founded back in 1998. Robert began with Cam Connections in 2002, and Chris joined in 2003. As the two men helped build Cam Connections into the industry leader it is today, they also formed a lifelong friendship. Robert credits much of the company's growth and success over the past decade to Chris' hard work and leadership.

"Chris has been absolutely amazing to work with throughout the years," Robert says. "It is hard to believe how a handful of people and a dream could become what Cam Connections is today. It is truly remarkable... Chris will always be like a brother to me and I wish nothing but the best for him in the next phase of his life. I am certain that he will deploy the same level of passion and success in his new business venture."

Cam Connections provides custom-tailored security and loss prevention programs for hundreds of America's leading businesses and government agencies. Their experienced staff - comprised of some of the country's best trained security, loss prevention and technology specialists - forms the foundation of CCI's elite security team: professionals whose focus is on complete client satisfaction.

CAM CONNECTIONS, INC.
3970 S. Pipkin Road - Lakeland, FL 33811-1422
Tel. 863.583.3343 - Fax. 863.583.3349 - Toll Free. 888.544.1085
www.camconn.com

Loss Prevention News Network

With over 3,500 service locations and 10,000 professionally qualified technicians serving national chain store clients, NuTech National is one of the largest alarm service networks in North America. With a commitment to making sure their clients always Experience More, NuTech stays on the leading edge of technology. Tony Mancino, National Account Manager, NuTech, tells us about the company's latest offerings - from its Smart Retail Alert, an all-in-one text messaging service designed to help LP managers in the field be more effective, to its geo-fencing safety application called Employee Watch.

---
In this LPNN Quick Take, Craig Cunningham, VP Business Development, Universal Surveillance Systems, talks with Amber and Joe. Craig elaborates on USS' unique "blending strategy," his experience as a 30-year veteran in the retail industry, and some helpful advice for the next generation of LP executives coming up in the business.
Solution Providers, have a video or commercial you want to publish? Contact us.


Going Above and Beyond

Training Pays Off Outside of Work

Helps Save a Life
Submission by Patrick Burns, VP LP Bob's Discount Furniture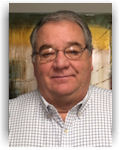 Last week while in the Philadelphia market Regional LP Manager Bill Reich stayed at a hotel near the depot in Limerick, PA. Bill encountered another customer in the lobby area that had just come out of the exercise room. This other customer, Mr. Johnson, collapsed and hit his head on the floor cutting it open. Bill immediately took action, told the front desk clerk to call 911, and started to perform CPR. The front desk clerk wouldn't call 911 until calling his manager first. While performing CPR Bill continually asked the front desk clerk if they had an AED. It couldn't be located however, it was later determined to be right behind the front desk.

The police and paramedics arrived, taking over for Bill. Mr. Johnson was unresponsive and rushed to a nearby hospital. On Sunday Bill received a call from Mr. Johnson's family thanking him. Johnson is in the hospital and had one complete blockage and required a triple bypass at the age of 38.

Thanks to Bill's experience, training and ability to remain calm and focused during this emergency he played a key role in saving Mr. Johnson.

Needless to say, I'm proud of Bill and his willingness to help others. A trait he is known for.

e-commerce

Sponsored by The Zellman Group
Bitcoin Comes To The Mall
Vancouver's Westfield Mall is debuting a Bitcoin ATM. This is no money machine unobtrusively tucked away in a corner – it is located at the mall's main entrance and underneath the food court, according to Donn Lasher, founder of Point of Coin, which is providing the ATM. In terms of retail center real estate, it doesn't get any better than that. But does this ATM signify that Bitcoins have become a mainstream consumer payment mechanism, on the same level as grabbing a quick $20 out of a standard ATM to buy lunch? Not quite. Rather, this Bitcoin ATM is more of a reflection of retail centers' compulsion to embrace everything and anything tech-related to stay current with online shopping. Not that Bitcoin ATMs are an exotic offering-but they are still rare. Even Overstock.com, which famously began accepting payments in Bitcoin last year only installed a Bitcoin ATM in its corporate headquarters in Salt Lake City this January. forbes.com

Digital expected to influence half of in-store sales in 2015 The new report by Deloitte, dubbed 'Digital influence in UK retail – The true value of digital in-store' suggested that digital technology had an influence on the equivalent of 100 billion pounds worth of sales made in stores over the course of 2014. This comes as there are a plethora of new payment methods, digital screens and touchscreen devices being added to the store ecosystem to help retailers merge their physical and digital channels. Deloitte said that mobile, in particular, is increasingly being used by customers during the in-store shopping journey. The study suggested there were a number of factors driving growth in digital devices in the store environment, including speed of innovation, device ownership, networks, convenience, device sophistication, and context-based location services. essentialretail.com

"Fraud is not a person - it is a dynamic grouping of statistics that deviate from the norm."
Stuart B. Levine, CFI, CFCI
CEO, The Zellman Group & Zelligent

ORC News
Sponsored by Security Resources
ORC inmate killed in prison by fellow inmate in Phoenix
State Department of Corrections officials said 23-year-old inmate Neil Early was injured in a Jan. 16 fight. He subsequently was airlifted to a hospital in Las Vegas, Nevada. Authorities said Early died on Jan. 19. Early was sentenced out of Maricopa County and was serving sentences for organized retail theft and drug paraphernalia violations. ktar.com

Extra time on sentence appropriate for serial ORC thief The Michigan Court of Appeals said the 36-month to five-year sentenced imposed by Hillsdale County Circuit Court Judge Michael Smith was appropriate because of Rutz's needs for "long-term discipline, reformation, treatment and deterrence," as the judge wrote. After 5 thefts to support his drug habit he was sentenced to 18 months to 10 years as a habitual offender. Violating parole four times with nine other theft offense convictions and drug convictions. hillsdale.net


Shoplifting female suspect steals $10,000 worth of underwear in Atlanta from Victoria's Secret Atlanta Police are looking for a woman accused of stealing nearly 800 pairs of panties from the Victoria's Secret at Lenox Square. Investigators said that on Feb. 7, the suspect spent more than two hours inside the store. During that time, she stuffed about 785 pairs of underwear into three separate shopping bags valued at $10,500. 11alive.com

Walmart theft suspects captured by Tucson, AZ Police A shoplifting ring has hit Walmart stores in Pima County. Detectives said they're stealing high dollar computers. A News 4 Tucson viewer recognized one of the thieves when we showed his picture on the air earlier this week. "The thieves walked into the Walmart by the Foothills Mall on Jan. 14," investigators said. "He had a shopping cart and headed to the electronics department, where he loaded it up with computers, walked out, and into a white SUV." He said the suspect in their case is the same one that hit an Oro Valley Walmart on January 30. kvoa.com

Promenade, Santa Monica, CA theft suspect hides $1,100 of Sephora merchandise in handbag On Feb. 11 at approximately 9:30 p.m., officers responded to the 1200 block of Third Street Promenade regarding a theft. Upon arrival, officers made contact with a Sephora loss prevention staffer who stated that he observed suspect Yijao Kong, of Los Angeles, who had several items in a store basket while also carrying a personal handbag. The Sephora staffer monitored Kong as she approached the store front and left without making an attempt to pay for the concealed merchandise. Store security detained Kong outside the store. A search revealed she was in possession of $1,100 worth of merchandise. She was arrested for grand theft. smdp.com
Do you have an ORC case to share?
Share your ORC news and help the industry grow

Retail Crime News

Sponsored by NuTech National
Shoot-out inside Walmart store in Iuka, Miss., Sunday A man was killed and a police officer was injured after what began as a traffic pursuit ended with an exchange of gunfire inside a Wal-Mart store in northeastern Mississippi, authorities said Sunday. Two officers from the Iuka Police Department started following a man in a car around 6:10 p.m. After a pursuit that lasted about five minutes, the man pulled into the Wal-Mart parking lot, "bailed out of his car" and entered the store, Strain said. The officers followed him inside, and the man opened fire. Officers returned fire, killing him, Strain said. One officer was taken to a hospital for a minor injury and has since been released. No bystanders were injured. nola.com

Walgreens Guard disarms shoplifter shooting at police Saturday night in North Side Chicago About 8 p.m. at a Walgreens store Thompson walked past the last point of sale in the store with a bag that contained items he did not pay for, it activated a sensor and a Walgreens security officials followed him outside to a parking lot. Thompson began to run toward a car when he was confronted by two uniformed Chicago police officers who asked him for the bag, which court records said contained less than $300 worth of vitamins and vitamin supplements. Thompson responded by punching the officers, Vyas said. Later Thompson told authorities he'd punched them "really good," Vyas said. "A struggle ensued, and (Thompson) grabbed one of the officer's guns from its holster," Vyas said in court. He fired once but it didn't strike anyone but he "continued pulling the trigger" not realizing it's clip had fallen out, Vyas said. After the Walgreens guard managed to get the gun out of Thompson's hand, the officers were able to take him into custody, Vyas said. chicagotribune.com

One person shot after altercation at Magnolia Mall in Florence, S.C. Friday night Dozens of law enforcement officers swarmed to Magnolia Mall on Friday night after gunshots were fired following an altercation between two groups of people. Major Carlos Raines of the Florence Police Department said one person was shot in the leg following the dispute around 7:45 p.m. The large number of law enforcement officers spent much of their time working to clear the mall and ensure the public's safety, Raines said. We haven't identified the suspect yet," Raines said. "We're still investigating." scnow.com

Second sentencing in $80M Eli Lilly warehouse burglary Five years after the crime, Cuban national Alexander Marquez was finally sentenced to one year in jail followed by three years of a supervised release, for his role in the theft at the facility in Enfield. Marquez was arrested in April 2014 and pleaded guilty to one count of transportation of stolen property the following November, along with conspirator Rafael Lopez who is due to be sentenced on February 18. In the notorious theft, the gang disabled phone lines, cut a hole in the roof and rappelled down inside the warehouse to gain access to the telecommunications room, where they disabled the alarm and access control systems. They then loaded approximately 53 pallets of pharmaceuticals into the tractor trailer, which they had backed up to the loading dock of the facility, making off with thousands of boxes dugs and medicines. The value of the medicines has been put at between $50m and $100m, according to the US Department of Justice, and they were eventually recovered by police and federal agents in 2012. In the two sentencing's conducted so far, the men have also been ordered to pay restitution in the approximate amount of $60m, with the exact amount "determined after further submissions by the parties." securityindustry.com

Five sentenced for 3 store robbery crime spree in Tampa Bay in 2013 - Rec'd from 6 to 33 yrs. They were pepper-sprayed, zip-tied and duct-taped during a crime spree in the Tampa Bay area. Say the victims who testified against their alleged attackers in Central Florida. They robbed "multiple retail establishments, including a McDonald's restaurant and a Sweetbay Supermarket," the U.S. Attorney's Office said. All of them got sentences of anywhere from 6 years to 33 years. orlandosentinel.com

Authorities evacuated Mesilla Valley Mall, Las Cruces, NM after Armed Robbery An armed robbery at a boutique in the Mesilla Valley Mall on Friday afternoon sparked an intense police response and a roughly four-hour closure of the shopping center as authorities searched for the suspect. But no suspect was found, and police are seeking tips related to the crime. Las Cruces police responded to a report of an armed robbery at CortHaus Boutique in the mall, a small shop near the food court area. An employee told police the suspect, believed to be a Hispanic man in mid-30s, displayed a handgun and demanded cash from the register, according to LCPD. lcsun-news.com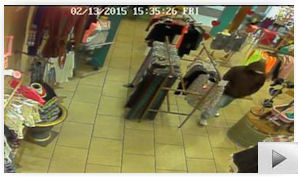 Murder charge filed in Willowbrook Mall, Houston, TX shooting A man accused in Wednesday's deadly shooting at Willowbrook Mall appeared before a judge Saturday morning. Dante Thomas, 20, has been charged with murder and aggravated assault of a family member and murder. He was also previously charged in the stabbing death of his girlfriend. click2houston.com

North Haven, CT Police Investigating Armed Robbery of Home Depot North Haven police are looking for a suspect in the armed robbery of Home Depot on Friday afternoon. Officers responded to the Home Depot, at 111 Universal Drive, at 1:17 p.m. Friday on the report of an armed robbery, according to a press release. Police said an initial investigation revealed that a subject was exiting with a power tool and encountered a store associate. The subject then fled the store and entered a tan SUV. Police said the store associate was not injured during the incident. patch.com

Second Recent Armed Robbery At Berlin Turnpike Target in Newington, CT Police have arrested two suspects in a robbery at the Newington Target store on the Berlin Turnpike Thursday. This is the second robbery at the store in less than a week. Around 1 pm, police say witnesses told them a man armed with a handgun demanded money from the customer service desk. A little while later, officers tracked the suspect vehicle to a motel on the Berlin Turnpike. That's where they arrested 59-year-old Michael Kozak of Newington and 60-year-old Steve Ford of Plainville. Both are facing robbery, conspiracy, larceny and interfering charges. cbslocal.com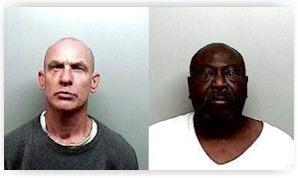 FLASH MOB: Hundreds of teens storm theater in the West Oaks Mall, Ocoee, FL There was a chaotic scene at an Ocoee movie theater, after deputies said hundreds of teens stormed the building, trying to get in for free. The incident happened Saturday night at the AMC Theater at the West Oaks Mall. Investigators said up to 900 middle and high school students tried storming the theater. Deputies said about 200 students were able to get inside the building before the security gates were closed. clickorlando.com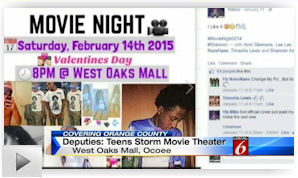 4 teens face Life in Prison in Marysville, CA Store Rampage Four juveniles who allegedly rampaged through a Marysville supermarket face up to life in prison after they were charged as adults in Yuba County Superior Court. Yuba County prosecutors charged the teens on Friday with seven felonies and one misdemeanor. Superior Court Judge Julia Scrogin set bail at $1 million each for Shateemah Harrison, Alexandria Petrondla Evans and Elias Esquivel, all 15, and Sarah Murphy, 14. The teens, who pleaded not guilty, wore Juvenile Hall jumpsuits and were chained at the waist as they appeared in Scrogin's courtroom. They were charged with felony counts of second-degree robbery, dissuading a witness, criminal threats, assault with a deadly weapon, second-degree burglary and vandalism. Esquivel also faces a felony charge of resisting an executive officer. They also face a misdemeanor count of resisting arrest. The criminal counts also carry an enhancement alleging the teens carried out the offenses for the benefit of the Crips criminal street gang. The charge of assault with a deadly weapon involved use of frozen chicken, according to the criminal complaint. appeal-democrat.com

Trio facing felony charges in Fossil burglary in Victorville, CA A Barstow man accused of stealing several watches worth thousands of dollars from a Fossil store pleaded not guilty to three felony counts in a Victorville courtroom Friday. Victor Roman Valencia answered to charges of grand theft, burglary and vandalism resulting in property damage of $400 or more stemming from his Wednesday arrest. Valencia, 18, is due back in court Feb. 24 for a pre-preliminary conference, court records show. desertdispatch.com

Truck Cargo Thefts Increase in Arkansas, FreightWatch Reports FreightWatch International's Supply Chain Intelligence Center received reports of more than 40 thefts at truck stops and highway pull-offs at several locations in Arkansas early this month, the group reported Feb. 13. In the incidents, along Interstate 40 between West Memphis and Forrest City, and along I-55 between West Memphis and Turrell, criminals used the "shopping" technique where they broke trailer seals, determined if the goods were of value. Stolen items include poultry and firearms. "Drivers travelling through this area should be extra vigilant and immediately report any suspicious observations to the police and their dispatch," FreightWatch said. ttnews.com

Canadian Retailer's Alert: Multiple Ardene's stores in Toronto getting hit by unarmed male robber early evenings in the GTA

Skimmers found on Bradenton gas pumps

Murphysboro, TN man arrested for multiple thefts at Kroger and Walmart

Thefts in Charleston, Morgantown, WV raise concerns of 'Felony Lane' gang

NY Welfare Fraud: 30 Arrested For Food Stamp Fraud, More Arrests To Come

Police Seek Information About Chantilly, VA Walmart Arson Fire

75 year old man tackles shoplifting suspect, threatens to break his arm


Robberies and Burglaries
● Amity Market - Vancouver, BC - Armed Robbery
● Apple Store - Bethesda, MD - Armed Robbery
● Casey's - Lincoln, NE - Armed Robbery
● Circle K - Greene, ME - Robbery
● CVS - Toledo, OH - Armed Robbery
● CVS - Hollywood, FL - Armed Robbery
● CVS - Shelby, NC - Armed Robbery
● Diamond Shamrock - Colorado Springs, CO - Armed Robbery
● Family Dollar - Huntington, WV - Armed Robbery
● Heartfield Florist - Huntsville ,TX - Armed Robbery
● Kangaroo - Port Royal, SC - Armed Robbery
● Palmetto State Armory - Jasper Co, SC - Burglary
● Pizza Hut - Omaha, NE - Armed Robbery
● Rite Aid - Lewiston, ME - Armed Robbery
● Sheetz - Swatara Twp, PA - Armed Robbery
● Trader Joe's - Lafayette, CA - Robbery
● Walgreens - Dania Beach, FL - Armed Robbery
● Woodbridge Giant - Washington, DC - Armed Robbery
● 7-Eleven - Colorado Springs, CO - Armed Robbery



Featured Job Listings
Sponsored by NuTech National
Feature Your Job Here For 30 Days -
70% Aren't On the Boards
NEW TODAY Director of Risk Mgmt & AP
Goodwill - Easter Seals, MN
ST Paul, MN
Goodwill - Easter Seals, MN
NEW TODAY Director Fraud Analytics & Investigations, Global Investigations
Starbucks
Seattle, WA
Starbucks
NEW TODAY Director of LP
Haagen Grocery Stores
Seattle, WA
Supervalu
Director of LP
PacSun
Anaheim, CA
PacSun
Director Global AP
KFC & PH
Plano, TX
YUM! Brands
Sr. Director, Field LP
Ross Stores
Dublin, CA
Ross Stores
VP Supply Chain, LP & Safety
Ross Stores
Ft. Mill, SC
Ross Stores
VP of Sales
Checkview
Chanhassen, MN
Checkview
Director LP
Sephora
San Francisco, CA
Sephora
Corporate Mgr LP
Five Below
Philadelphia, PA
LinkedIn
Director LP East
Old Navy
New York, NY
Gap Inc
NEW TODAY Regional Dir AP
Rite Aid
Baltimore, MD
Rite Aid
Director of Divisional LP
Dollar General
Goodlettsville, TN
Dollar General
Director, LP Regional
Ross Stores
Hoffman Estates, IL
Ross Stores
Director Market LP
Walgreens
Phoenix, AZ
Walgreens
Director Market AP
Walgreens
Glastonbury, CT
Walgreens
Director Market AP
Walgreens
Guaynabo, PR
Walgreens
Director Market AP
Walgreens
Denver, CO
Walgreens
Director Market AP
Walgreens
Southfield, MI
Walgreens
Director Market AP
Walgreens
Roseville, MN
Walgreens
Market Asset & Profit Protection Mgr
Sears
Los Angeles, CA
Sears Holdings Corp
Zone Asset & Profit Protection Mgr
Sears
Houston, TX
Sears Holdings Corp
Zone Asset & Profit Protection Mgr
Sears
Dallas, TX
Sears Holdings Corp
Regional AP Mgr
SpartanNash
Grand Rapids, MI
LinkedIn
Regional LP Mgr
Dollar General
Multiple locations nationwide
Dollar General
LP Manager
Bowlmor AMF
Chicago, IL
Bowlmor AMF
LP Manager
Bowlmor AMF
Denver, CO
Bowlmor AMF
Regional LP Manager
PetSupermarket
Tampa, FL
Downing & Downing
Regional LP Manager
Tilly's
Orlando, FL
Tilly's
Market AP Specialist
REI
Los Angeles, CA
REI
Communications Center Operator
Wegmans
Rochester, NY
Wegmans
Store AP Officer
Wegmans
Buffalo, NY
Wegmans
AP Officer
Wegmans
Rochester, NY
Wegmans
AP Specialist
Wegmans
Syracuse, NY
Wegmans
AP Specialist
Wegmans
Woodbridge, VA
Wegmans
AP Specialist
Wegmans
Woodbridge, NJ
Wegmans
AP Specialist
Wegmans
Hunt Valley, MD
Wegmans
Sales Representative
NuTech National
Maitland, FL
NuTech National
National Account Executive
Checkview
Northeast Region
Checkview
National Account Executive
Checkview
United States
Checkview
Corporate Investigator
Confidential
San Francisco Bay, CA
Confidential
National Account Manager
Vector Security, Inc
TBD
Vector Security, Inc

Limited Time Only - Post Your Multi-Unit LP jobs for FREE - Learn More Here


Daily Job Alerts


Appearing One Day Only
View our Internet Jobs Archives here
AP Specialist
Best Buy
Richfield, MN
Best Buy
AP Manager
BJ's Wholesale Club
Revere, MA
BJ's Wholesale Club
AP Manager
BJ's Wholesale Club
North Brunswick, NJ
BJ's Wholesale Club
AP Manager
BJ's Wholesale Club
Coral Springs, FL
BJ's Wholesale Club
AP Specialist
Cabela's
Fort Worth, TX
Cabela's
Regional LP Mgr
Dollar General
Ontario, CA
Dollar General
Regional LP Mgr
DSW Inc
Northridge, CA
DSW Inc
Safety & Security Mgr
IKEA
Phoenix, AZ
IKEA
LP Manager
JC Penney
Baltimore, MD
JC Penney
Dept Mgr LP & Safety
Lowe's
Waldorf, MD
Lowe's
Dept Mgr LP & Safety
Lowe's
Winston-Salem, NC
Lowe's
Dept Mgr LP & Safety
Lowe's
San Antonio, TX
Lowe's
Dept Mgr LP & Safety
Lowe's
Palm Springs, CA
Lowe's
Dept Mgr LP & Safety
Lowe's
San Jose, CA
Lowe's
AP Manager in Training
Walmart
Odessa, TX
Wal-Mart
AP Manager
Sam's Club
Casper, WY
Wal-Mart
AP Manager
Sam's Club
West Palm Beach, FL
Wal-Mart
AP Manager
Sam's Club
Miramar, FL
Wal-Mart
LP Manager
Kmart
Tolleson, AZ
Sears Holdings Corp
LP Manager Hrly
Sears
Los Angeles, CA
Sears Holdings Corp
LP Manager
Kmart
Springfield, VA
Sears Holdings Corp
LP Manager
Sears
Willow Grove, PA
Sears Holdings Corp
LP Manager
Sears
Federal Way, WA
Sears Holdings Corp
LP Manager Hrly
Kmart
Laramie, WY
Sears Holdings Corp
LP Manager
Kmart
Rocky Mount, NC
Sears Holdings Corp
AP Team Leader
Target
Baxter, MN
Target
AP Team Leader
Target
Jersey City, NJ
Target
ETL Assets Protection
Target
Jackson, MS
Target
ETL Assets Protection
Target
Ventura, CA
Target
ETL Assets Protection
Target
Canoga Park, CA
Target


Home of the Industry's Original
On the Move

Jimmy Pappas was named Regional Loss Prevention Manager for The Children's Place.

Post Your New Job or Promotion!
See all the Industry Movement


Your Career
Sponsor this section of the Daily
The Do-Over: How to Correct a Bad First Impression The importance of making a great and positive first impression is told to us nonstop. The fact is, however, that sometimes you will flub your first impression. Maybe it's due to nerves, pressure, or a wrong approach, sometimes our first impression doesn't go the way we planned. How can we fix it? Here are some tips. Just the beginning
3 Easy Ways to Get Anyone to Like You
Sometimes in our lives, we will encounter people who we just can't get along with. It's inevitably going to happen, but how we deal with it is critical in helping to sway their opinion of us. Here are some tips to help change their attitude. Make fun of yourself

Last week's most popular articles--

The 8 Instinctive Habits of Remarkable Leaders Once in a while you meet a leader who just stands out, there's just something about them that sets them apart. These rare individuals didn't learn to be outstanding overnight, it took a lot of work. Here's what you need to do. Give praise

8 Deadly Ways to Kill Employee Motivation There are many events and circumstances that make us feel appreciated and fulfilled, but with that goes many times that our motivation gets drained. Make sure you're workplace is free of these motivation killers. Wasted time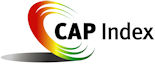 Tip of the Day
Sponsored by Vector Security
Managing your career upwards requires a vision of where you want to go and how you're going to get there. Other than personal performance, one of the primary factors is who you know and how you develop those relationships. Everything you read talks about managing relationships around you in your current role, but the real key is the relationships you have outside your role or your company and not just in the LP community but with successful operators outside your current scope. If you expect to truly excel in your career, you've got to expand your contacts and develop them as you would the operator beside you. Obviously, this can be difficult and slow to progress. But give it some thought for the new year and set some goals of meeting new executives and expanding your circle. Because one person, one contact, can make a difference and you never know who that might be.

Just a Thought,
Gus







Upcoming Events
---
Recruiting?
Get your job e-mailed to everyone... everyday
Post on our Featured Jobs Board!
Reach your target audience in 2015 every day!
Request our 2015 Media Kit
update account / change e-mail
unsubscribe FEEDBACK
www.downing-downing.com

Advertise With The D&D Daily




36615 Vine Street, Suite 103
Willoughby, OH 44094
440.942.0671
copyright 2009-2019
all rights reserved globally