The D&D Daily Mobile Edition
LP, AP & IT Security's #1 News Source



---


Intelligent Video.
What's Your Store Showing You?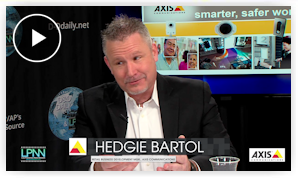 Network surveillance technologies continue to revolutionize the way retail professionals work with not just loss prevention, but also with store optimization, operational efficiencies, and enhancements to the overall customer experience. Hedgie Bartol, Retail Business Development Manager for Axis Communications, tells us how new advancements in intelligent devices and deep learning technology can provide business intelligence that helps LP/AP professionals drive results beyond shrink, safety, and security.

---
Learn about WG Security's
'Undefeatable' EAS Tags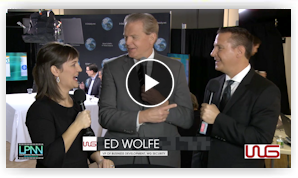 Ed Wolfe, Vice President of Business Development for WG Security, tells us how WG has reduced shrink in some high-theft stores by up to 60% and why EAS technology is still a strong deterrent to shoplifting.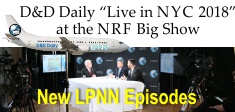 Coming Feb. 20/21: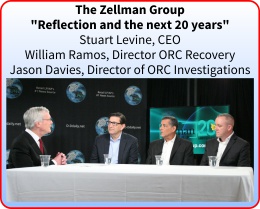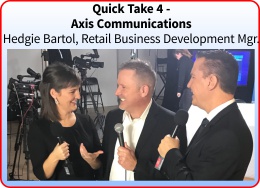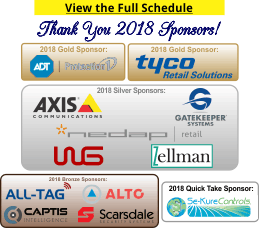 Solution Providers, have a video or commercial you want to publish? Contact us.
---

---
News Brief
Sponsored by WG Security Products, Inc.

Pilot Flying J's $85M Fuel Rebate Fraud Trial Comes to a Close
3 Former Execs - Including Company President - Found Guilty; 1 Acquitted
A federal jury on Thursday convicted the former president of the nation's largest diesel fuel retailer of a plot to rip off truckers to boost both his own bottom line and that of his employer - Pilot Flying J.

A five-woman, seven-man jury in U.S. District Court in Chattanooga deemed former Pilot Flying J President Mark Hazelwood guilty of conspiracy to commit wire and mail fraud, one count of wire fraud and witness tampering.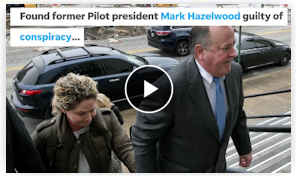 The same jury acquitted former Vice President Scott "Scooter" Wombold of the conspiracy charge, of lying to the FBI and two counts of fraud. The jury instead convicted Wombold of a single count of wire fraud.

Former Pilot Flying J account representative Heather Jones was convicted on the conspiracy charge but acquitted of four individual acts of fraud.

The jury set former Pilot Flying J account representative Karen Mann free entirely, acquitting her of the sole conspiracy charge she faced.



The quartet had been standing trial since November on charges they - along with at least 16 other former Pilot Flying J sales executives and staffers - conspired to boost Pilot Flying J's market share and profits, as well as their own cut of those profits, by luring trucking companies to do business with the truck stop giant with discounts on diesel fuel they never intended to fully pay.

FBI agent Duke Speed and IRS Criminal Investigation Division agent Kevin McCord spearheaded the probe, which began in 2011 and culminated with a bold daytime raid of Pilot Flying J's Knoxville headquarters on Tax Day 2013. knoxnews.com

America's Biggest Retail Sales Team Fraud in History
Read our full timeline of events in the Pilot Flying J fraud case, which we've been following since 2013, here.


Meridian, ID: Police Chief Says Walmart's 'Proactive' LP/AP
Part of Reason Behind High Number of Calls to Local Police
Meridian, the core of Treasure Valley, Idaho, has three Walmart stores. Their police chief says the repeated visits to Walmart do add up, considering their relatively small police force of fewer than 100 officers and "thin resources". When asked if that was frustrating as a department, Chief Lavey said he doesn't want to blame Walmart.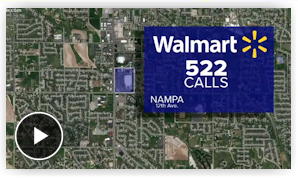 "Because if it's not Walmart, it's somebody else. And we have to go where the calls are, we have to service those," Lavey told 7 Investigates. "Sometimes, yeah, we might get caught up and be frustrated but if it's not that box store it's someone else that is going to be taking up our time."

Some crimes are store-related, some reports just use Walmart as a point of reference and some are happening in the parking lot, a Walmart corporate spokesman points out.

"And those are just the cases where we become the back-drop and the victim, so to speak, of an incident in the parking lot," Walmart Corporate Communications National Media Relations Director Ragan Dickens told 7 Investigates.

WHY WALMART?

Compared to other stores in Meridian, there's a lot more calls to Walmarts and it's demanding on law enforcement resources. The two Fred Meyers in Meridian each had about half as many calls as the Walmart on Fairview, 24-hour WinCo Foods had about one-third the amount and the Target in Boise bordering Meridian had nearly one-fifth the amount.

Meridian city leaders say the corporation's late hours and positions on busy streets are what are generating the calls, along with its theft protection.

"The nature of bringing lots of people together to a confined space, it's inevitable that crime is going to follow," Meridian City Councilman Luke Cavener told KTVB.

Dickens tells KTVB the high volume of calls shows their asset protection teams and in-store and parking lot cameras are doing what they're supposed to.

"We are working to harden the target to make Walmart a more difficult place to shoplift and commit a crime," Dickens said. "Yeah there are some police calls because our people and our technology are doing their jobs, which is to get these people who are committing these crimes out of the store to give our customers and associates a better experience."

Meridian's police chief agrees.

"The one thing Walmart has going for them is they have proactive loss prevention people and so really it equates to if you're going to do a crime don't do it in Walmart because the chances are you're going to get caught. But it does generate a lot of business for us," Lavey said. ktvb.com

Omaha, NE: Coalition of Retailers and Law Enforcement Using Real-Time Information Sharing in Fight Against ORC
Organized retail crime costs metro-area retailers $10 million in losses every year. Law enforcement, retailers and loss prevention specialists are working together on a coalition to stop shoplifters. There are 200 members.

"We all share information, pictures of suspects, crime trends we're seeing," Omaha Police Detective Jerrod Galloway said. "It's that cooperation that is helping us identify people."

Detective Galloway handles all retail investigations for OPD. He also leads the coalition which meets regularly to find ways to fight organized retail crime.

"We're trying to move into a real time crime fighting environment where a retailer can share a picture with me and within 10 minutes it's shared with 200 people now and getting suspects identified," Galloway said.

Police are also sharing suspect information on social media, particularly the Omaha Crime Stoppers Twitter account. Nebraska Furniture Mart is also involved, along with other major retailers, like Walmart, Target, Best Buy and Von Maur.

"By combining resources we are more powerful, we have more tools and we're solving and closing cases to everybody's mutual benefit," said Jim Cahill, Security Manager for Nebraska Furniture Mart. ketv.com

Pennsylvania: State Reps Suggest Eliminating 3rd Strike Felonies for Low-Level Retail Thefts
Reps. Dan L. Miller, D-Allegheny, and Rep. Madeleine Dean, D-Montgomery, released a joint memo stating they will introduce legislation that would eliminate the three-strike felony provision for retail theft for items worth less than $1,000. The two representatives said their legislation would leave intact the third-degree grading of retail theft of items over $1,000, firearms and cars. According to Miller and Dean's memo, a third-degree felony could lead up to a seven-year prison sentence and $15,000 in fines for even the theft of a tube of toothpaste. "It is our belief that the goals of public safety, accountability and restitution can be served under existing retail theft misdemeanor grading," the state representatives said in their memo. law.com

Contact (D) Rep. Dan Miller

Contact (D) Rep. Madeleine Dean
---
Newest IAI Board Member, IAI Promotion,
and CONTROLTEK Sponsorship Renewal

The International Association of Interviewers (IAI) announces several notable news items, including CONTROLTEK renewing its sponsorship for the third year, the appointment of a new board member, and the recent promotion of Dana Sadowsky.

"First, we are extremely proud to announce the promotion of Dana Sadowsky to Association Manager," said Wayne Hoover, CFI, Executive Director of IAI. "She has been an invaluable asset to IAI, and we're excited to promote her into a more strategic role, allowing her expand her skill set while supporting and growing IAI's membership base." Sadowsky's new role will include supporting and building more IAI Association Chapters, representing IAI by attending more conferences and meetings, exploring new IAI sponsors, and discovering new ways for the association and CFI designation to grow.

IAI is also proud to announce their newest advisory board member, Eric Chase, CFI. Chase will be replacing former advisory board member, Craig Cronheim, CFI. Chase is the Assistant VP of Asset Protection for CarMax, and is responsible for overseeing CarMax's Loss Prevention function. He has always been a strong advocate for IAI and will be a valuable contributor to the team.

Additionally, IAI is excited to announce CONTROLTEK has elected to renew their IAI sponsorship. "We're grateful for CONTROLTEK's continued sponsorship and trust for the third consecutive year," said Hoover.
---
"If You Can't Beat 'Em, Join 'Em"
To Knock Out Knockoffs, Knock Off Knockoffs
At a pop-up market stall just off Canal Street, the Madison Avenue of the unauthenticated, shoppers have spent the last week snapping up off-price, jeans, hoodies, T-shirts and boxer briefs with a familiar, almost-right logo: Deisel. Sure, the "i" and "e" are on the wrong side of their usual do-si-do. But you get what you pay for. They're $69.99; Diesel jeans generally start well over $200. Forget it, Jake - it's Chinatown.

Companies like Diesel spend significant resources chasing down counterfeiters and stamping them out. According to Renzo Rosso, the founder of Diesel and president of its parent company, the Only the Brave Group, the label shut down 86 websites hawking fake products last year. But Mr. Rosso was crammed into the small, wood-paneled shop on Friday with no intention of dampening Deisel. He'd created it.

"This is a magical moment for logos," he said, and a brand can embrace its own and its own imitation. If you can't beat 'em, join 'em, the logic runs: Make the fakes, pocket the cash.

Diesel is far from the only brand to come to this idea. Gucci has riffed on its own bootlegs (and styled its own "Guccy" logo) and set up shop with Daniel Day, better known as Dapper Dan, the counterfeit couturier it had once threatened out of business. nytimes.com

Walmart Hires More Than 194,000 U.S. Military Veterans
Since the Launch of the Veterans Welcome Home Commitment
Walmart announced today it has hired more than 194,000 veterans and promoted more than 28,000 to roles of greater responsibility since launching its Veterans Welcome Home Commitment in May 2013. The commitment guarantees a job offer to any eligible, honorably discharged U.S. veteran who has separated from active duty since Memorial Day 2013. Walmart is now more than three-quarters of the way to reaching its goal to hire 250,000 veterans by 2020.

Approximately 1,300 new veterans and their families return to civilian life every day, according to the U.S. Department of Defense. Veterans possess important skills and leadership abilities that make them highly sought after job candidates. The Veterans Welcome Home Commitment helps veterans find career opportunities at Walmart and aims to ease the sometimes difficult transition from active duty to civilian life. businesswire.com

Why Amazon cut hundreds of jobs - Merging its Fresh and Prime Now operations
Amazon is working on the consolidation of Amazon Prime Now and AmazonFresh, which has caused layoffs in the company headquarters, Yahoo Finance has learned. The merger of these two consumer retail business units could eventually streamline a delivery experience for Whole Foods Market, which the company acquired last year.

The layoffs, first reported by the Seattle Times on Monday, affected "several hundred" employees. They were given 60 days to find another internal position before leaving the company, a source told Yahoo Finance. Though the e-commerce giant, which has more than 560,000 employees, very much remains in expansion mode.

The ongoing effort to combine Amazon Prime Now and Amazon Fresh is expected to be completed by the end of this year. yahoo.com

Amazon's "Offer": Why the Company Pays Workers to Quit
On Monday, Amazon reportedly began a series of rare layoffs at its headquarters in Seattle, cutting several hundred corporate employees. But this week, something quite different is happening at the company's warehouses and customer-service centers across the country: Amazon will politely ask its "associates" - full-time and part-time hourly employees - if they'd prefer to quit. And if they do, Amazon will pay them as much as $5,000 for walking out the door.

Officially called "The Offer," this proposition is, according to Amazon, a way to encourage unhappy employees to move on. "We believe staying somewhere you don't want to be isn't healthy for our employees or for the company," Ashley Robinson, an Amazon spokesperson said. The amount full-time employees get offered ranges from $2,000 to $5,000, and depends on how long they have been at the company; if they take the money, they agree to never work for Amazon again. (The idea for all this originated at Zappos, the online shoe retailer that Amazon bought in 2009.)

With The Offer, Amazon seems to be making the calculation that weeding out a single unengaged worker is worth as much as multiple thousands of dollars. But there might be other, less obvious effects of providing The Offer that serve to benefit Amazon, according to some behavioral economists. The Offer might in fact be a way to make employees stay longer than they otherwise might.

The reasoning goes like this: Employees resist an initial temptation - to quit Amazon and walk out with cash - and by resisting it, they may actually feel more committed to their jobs. theatlantic.com

Apple's New Headquarters Is Surprisingly Dangerous to Work In
The centerpiece of Apple's new headquarters is a massive, ring-shaped office overflowing with panes of glass, a testament to the company's famed design-obsessed aesthetic. There's been one hiccup since it opened last year: Apple employees keep smacking into the glass.

Surrounding the Cupertino, Calif.-based building are 45-foot tall curved panels of safety glass. Inside are work spaces, dubbed "pods," also made with a lot of glass. Apple staff are often glued to the iPhones they helped popularize. That's resulted in repeated cases of distracted employees walking into the panes, according to people familiar with the incidents.

Some staff started to stick Post-It notes on the glass doors to mark their presence. However, the notes were removed because they detracted from the building's design, the people said. fortune.com

Shanghai, China: Burglar Knocks Out His Mate with a Brick While Trying to Break Into a Store
Video going viral on Chinese social media captured the premature end to a robbery when one of the burglars ended up injuring his own partner. ladbible.com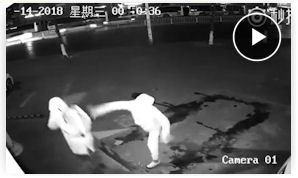 Lowe's, Home Depot will hire 133,000 seasonal employees

Warby Parker aims to run nearly 100 stores this year, as other Web shops follow

FAO Schwarz to return with new stores and a New York flagship

Top 500 chains seeing slowing sales growth for the 2nd consecutive year

Severity of flu 9.5 on scale of 10, DoctorsReport.com notes
Announcing the launch of the
North American Fraud Awards 2018
Entries for Nominations Close February 19th
Do you, your Asset Protection team, a colleague or vendor partner deserve special recognition for their work?

Is there a particular strategy, product or local initiative worthy of celebrating on a national stage?

Whether you can think of just one or many deserving examples, Retail Knowledge is delighted to announce the launch of the North American Fraud Awards; an industry event created specifically to celebrate the best of the Asset Protection industry...

Free to enter

Entry is truly free and you can make as many entries in as many categories as you like. You do not have to be a member of any organisation. You can nominate yourself or anyone else you choose (with their permission, of course), and entering the Fraud Awards could not be simpler...

Entries for nominations open December 1, 2017 and close February 19, 2018. Judging takes place on February 21 and the shortlist of finalists will be published on March 5.

On May 17 in Dallas the winners will be revealed at the Fraud Awards Gala Dinner Evening. There guests enjoy a champagne reception followed by an outstanding three course meal with champagne and fine wines before the Awards themselves get underway.

For further details about the Awards and how to enter check out this page.
All the News - One Place - One Source - One Time
The D&D Daily respects your time
and doesn't filter retail's reality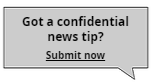 ---
Spotlight on
CAP Index
ALTO US Partners with Crime Risk Forecasting Leader CAP Index to Solidify ALTO's Supply Chain Risk Management In-transit Solution
MIAMI, FL - ALTO US, an innovative technology provider in the retail and supply-chain asset protection industry, has partnered with CAP Index, Inc. to create a unique and innovative offering to support dynamic in-transit monitoring capabilities into the end-to-end ALTO Assurance risk management platform.

By adding CAP Index's industry-leading crime risk data into ALTO's comprehensive in-transit analytics assessment model, supply-chain managers will have additional information at their fingertips to improve their in-transit risk mitigation efforts. "Understanding what you are driving into and making decisions on where to stop or rest is critical in today's just-in-time decision making process for the shipper, carrier, and driver. We believe this partnership is a major step in assisting industries with the critical mitigation of in-transit risk. The addition of this key layer of data intelligence enabling the ALTO's platform to predict, analyze, visualize, and better manage in-transit transportation risk is a real game-changer to the end user," said Steve Longo, Vice President of Strategic Initiatives at CAP Index.

The collaboration in product design with CAP Index continues to galvanize ALTO Assurance's vision and industry support as an innovative solution provider in North America after more than a decade serving retailers and shippers in Latin America and Spain with proven success. "One of the challenges has always been to be able to layer the right pieces together to galvanize a comprehensive and holistic view of current or potential events. The combination of ALTO Assurance and CAP Index is one more step in delivering a comprehensive but easy-to-use solution for the end user. This allows us to continue to evolve our robust analytics platform and acknowledge the renaissance taking place in the supply-chain security industry that we strongly support and are pleased to play an active role in," said Maurizio Scrofani, CCSP, LPC, Vice President of Supply Chain Security and Intelligence for ALTO.

Read full press release here.
---
---

Two Billion Files Leaked in US Data Breaches in 2017
Nearly 2 billion files containing the personal data of US citizens were leaked last year - and that number could be significantly underreported. In 2017, a total of 551 breaches affected organizations, with over 1.9 billion files leaked, according to research from Citrix ShareFile.

Using data collected from the Privacy Rights Clearinghouse and the 2017 Cost of Data Breach Study by the Ponemon Institute, in partnership with IBM Security, the analysis found that malicious hacking was the most common type of breach in 2017, 819 million files exposed. Unintended disclosure (such as cloud storage misconfigurations) and physical loss were found to be the second and third most common data leakage causes. infosecurity-magazine.com

Thousands of FedEx customer records exposed by unsecured server
Global package delivery company FedEx Corp (FDX.N) said on Thursday it has secured some of the customer identification records that were visible earlier this month on an unsecured server, and so far has found no evidence that private data was "misappropriated."

The server stored more than 119,000 scanned documents from U.S. and international citizens, such as passports, driving licenses, and security identification, according to a report from security research firm Kromtech. reuters.com

Cybercrime Gang Ramps up Ransomware Attacks Against Business Networks
A cybercrime gang known as Gold Lowell has been using scan-and-exploit tactics to opportunistically infect business networks with ransomware and extort money from the victim organizations.

The group - which has been around since at least 2015 - appears to have ramped up activity in the last few weeks in keeping with its previous pattern of escalating attacks during the end part through the beginning of the calendar year, Secureworks said in a report this week.

Between late December and mid-January alone, Gold Lowell managed to collect at least $350,000 in extortion money after infecting victims with a custom version of SamSam, a previously known ransomware tool. The group's victims include healthcare organizations, IT software providers, transportation companies, waste management firms, and business services organizations. Many of them have been small- to midsized organizations. darkreading.com

Cyber Risk Management Not Keeping up with Rising Cybersecurity Concerns
Few organizations are highly confident in their ability to manage the risk of a cyber-attack, despite viewing cybersecurity as a top risk management priority, according to a new global survey conducted by Marsh, a global leader in insurance broking and innovative risk management solutions, and Microsoft Corp., the leading platform and productivity company for the mobile-first, cloud-first world.

In the global survey of more than 1,300 senior executives, two-thirds ranked cybersecurity among their organizations' top five risk management priorities – approximately double the response to a similar question Marsh asked in 2016. The survey also found that a vast majority – 75% – identified business interruption as the cyber loss scenario with the greatest potential to impact their organization. This compares to 55% who cited breach of customer information, which has historically been the focus for organizations.

Despite this growing awareness and rising concern, only 19% of respondents said they are highly confident in their organization's ability to mitigate and respond to a cyber event. Moreover, only 30% said they have developed a plan to respond to cyber-attacks. businesswire.com

IRS Reports Steep Decline in Tax-Related ID Theft
Research group Javelin confirms that the numbers are trending in the right direction, with total fraud losses dropping more than 14% to $783 million.

The Internal Revenue Service has reported a significant decrease in tax-related identity theft for the second year in a row, pointing to its Security Summit program with state tax agencies and the tax industry as the reason for the improved numbers.

The Security Summit program, which was formed in 2015 to combat tax-related identity theft, provides multiple behind-the-scenes safeguards to protect taxpayers such as providing security best practices tips and enhancing taxpayer authentication procedures, for example.

According to the IRS, the agency in 2017 received 242,000 reports from taxpayers that they were victims of tax-related identity theft, compared to 401,000 in 2016 - a drop of nearly 40%. darkreading.com

White House Blames Russia for NotPetya, the 'Most Costly Cyberattack In History'

Former Amazon chief scientist to lead eBay's AI team

Rule #1 of location analytics in retail - don't be creepy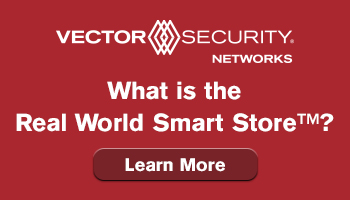 ---

---

---
e-commerce
Sponsored by The Zellman Group

The 10 most valuable brands are...
Amazon has replaced Google in the top spot in an annual ranking of the world's most valuable brands.

The e-commerce giant's brand value increased by 42% on a year-over-year basis, to more than $150 billion, according to Brand Finance Global 500 report. The brand consultancy reviews marketing investment, stakeholder investment, and business performance in determining brand value.

For the first time since the inception of the Brand Finance study, technology brands took all top five places in the ranking.

1. Amazon (brand value of $150 billion)
2. Apple (brand value of $146 billion)
3. Google (brand value of $120 billion)
4. Samsung (brand value of $92.3 billion)
5. Facebook (brand value of $89.7 billion)
6. AT&T (brand value of $82.4 billion)
7. Microsoft ($81.2 billion)
8. Verizon ($62.8 billion)
9. Walmart ($61.5 billion)
10. China's ICBC ($59.2 billion)

Read the full report here chainstoreage.com

LIVE SEMINAR: Payments and Fraud 360 Phoenix
Tuesday February 27
Criminals continue to make headlines by stealing millions of consumer credit cards, private data files, and other financial information. Meanwhile, payment systems for online companies evolve with new payment types, technologies, and trends adapting to consumer spending habits online. How do you stay ahead of the fraudsters and keep up with the latest in payment innovations? Join us at the Payments and Fraud 360 in Phoenix on February 27th, when we address the most pressing issues in online payments and fraud today.

This is a free half-day, live seminar presented by industry experts covering fraud trends, global transaction insights, eCommerce data, and changes in the payment landscape.

Register for Free

PepsiCo's online business grows to $1 billion

Blue Apron's Q4 revenue jumps to $187.7 million

Shopify is set to become a major player in Canada's legal-weed market

e-Commerce British Apparel Co., CEO Fined $900K For Customs Dodging

Trump Wants Sales Tax Applied to Online Purchases, Mnuchin Says

"Fraud is not a person - it is a dynamic grouping of statistics that deviate from the norm."
Stuart B. Levine, CFI, CFCI
CEO, The Zellman Group & Zelligent
---

---
ORC News


Save the Date: 1st Annual METRORCA Information Sharing & Training Conference - April 17
The METRORCA will host the 1st annual Information Sharing and Training Conference at the New York City Police Department Academy, 130-30 28th Avenue, Flushing, New York, on April 17th, 2018. Parking is free for all attendees.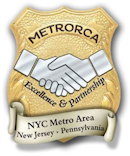 The agenda for this information sharing conference will include new and varied material from federal, state, and local law enforcement agencies as well as private sector loss prevention professionals focusing on a wide range of topics that may include; Ethical Decision Making, Interviewing Techniques, Evidence Collection, Prosecuting Organized Retail Crime, Private-Public Collaboration, Terrorism Techniques and the Opioid Epidemic and its Impact on the Retail Sector.

This one day conference will commence with an open registration and networking. A full lineup of excellent instructors will follow. There is a $50 registration fee, which includes lunch and conference related materials. Parking is free for all attendees.

Click here to register

Dearborn, MI: Couple steals 126 hats from Lids at Fairlane Town Center; valued at over $3,500
A manager at the hat store came back from vacation Feb. 12 and noticed a large amount of anti-theft sensors hidden on shelves, prompting her to check surveillance footage. The footage revealed a man and woman, both in their mid-20s, entered the store together while a cashier was working at a embroidery machine. The man took the hats off the shelves and then handed them to the woman, who removed the sensors and placed the hats in a large bag. Once the bag was full, footage showed the man hiding multiple hats down his pants. The man then hugged the woman from behind in an attempt to hide the thefts while both walked out of the store with the stolen merchandise. The manager notified corporate offices, who told her that several other stores in the area were targeted in the same fashion. pressandguide.com

Mebane, NC: Mebane Police charged 4 in $1,500 ORC ring theft
The 4 conspired over 90 days to steal from Tommy Hilfiger, Polo Ralph Lauren and Nike in Tanger Outlets, taking more than $1,500 in merchandise altogether and admitting to receiving drugs and money for those goods. The suspects, Pamela Sue Moorefield, 50, Richard Brandon Hyde, 38, Kelley Ann Bare-Peele, 18, and Leeann Beck, 39, are currently held on bond. thetimesnews.com

Pittsburgh, PA: Update: Man sentenced to 11 years for theft of a Sears van with $15,000 of merchandise; Co-Conspirator in unsuccessful Armed Robbery of a Giant Eagle pharmacy delivery van
A Penn Hills man who stole a Sears truck filled with appliances and tried unsuccessfully to rob a pharmaceutical drug delivery van was sentenced to 11 years in prison, U.S. Attorney Scott W. Brady announced Thursday.

On April 13, 2016, Bailey stole a Sears delivery truck parked outside a convenience store in Pittsburgh's Lawrenceville neighborhood, prosecutors said. He then sold its contents — $15,030 worth of washers, dryers, refrigerators and other appliances — to buyers in Homewood. Two weeks later, Bailey and two Homewood men — Raymond Denson and David Lipinski — followed a pharmaceutical delivery van from a warehouse in New Castle to its first stop, a Giant Eagle store at the Northtowne Square in Richland. They tried to force the driver into the truck at gunpoint but fled when he resisted, prosecutors said. Hampton police stopped the Lexus they were in a short time later for traveling 70 mph in a 40-mph zone. In addition to the 11-year prison sentence, Judge Mark Hornak of the U.S. District Court in Pittsburgh imposed on Bailey five years of supervised release and restitution of $15,030. akvnews.com
Submit your ORC Association News

Visit the ORC Resource Center
---

---
Retail Crime News

Shootings & Deaths
Birmingham, AL: Western Hills Mall Manager shot & killed in crossfire, 3 in custody
Fairfield Police Chief Nick Dyer says gunfire erupted Thursday afternoon outside Western Hills Mall in Birmingham. Dyer says one group of young men was leaving the mall when another group recognized them, and both groups opened fire. The police chief says, Anthony Alberigi the mall manager was caught in the crossfire. Alberigi was hit and collapsed on a sidewalk, where he was pronounced dead. Witnesses and police say multiple cars were shot up in the parking lot, stray bullets hit cars in a nearby dealership and a motorist was grazed as he drove along Interstate 59/20. wbrc.com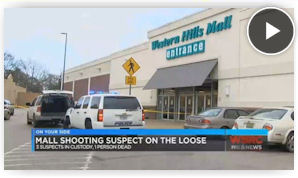 Yorktown, VA: Walmart Optical Center employee shot outside store dies, suspect in custody
Investigators said the shooting call came in around 9:30 a.m. at the store located at 2601 George Washington Memorial Highway. York-Poquoson Sheriff J.D. Diggs said 34 yr old Cindy Bryant has been charged with 1st degree murder and abduction after allegedly shooting 27 yr old Jean Bryant. Jean Bryant, was abducted from the Optometry clinic where she worked following a fight inside the Walmart. She was then taken out to the parking lot, where she was shot multiple times in the abdomen. 13newsnow.com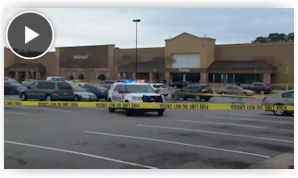 Jackson, MS: C-Store Armed robbery Suspect dies as a result of gunshot wounds suffered in Wednesday's Armed Robbery

Longview, TX: Shooting outside a Tanning Salon leaves 1 man dead, 1 woman wounded

Baxter, MN: Man uses handgun owned by Gun Range in shooting death: Death appears to be self-inflicted
---
Robberies & Thefts
New York: A Stolen Watch Used to Mean Ready Cash for Thieves. Not Any More
Watches have long been easy targets for thieves. Stolen off a wrist or taken in a smash-and-grab attack, high-end timepieces, easily transportable and often untraceable, could easily be turned into cash. But that has been changing. The rise of online services specializing in identifying lost or stolen watches has helped law enforcement, dealers and diligent buyer. Of the 60,000 lost and stolen timepieces in its database, one third are Rolexes. nytimes.com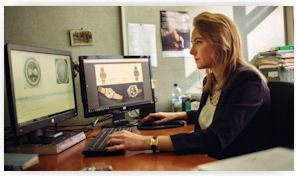 Lemont Furnace, PA: Vape shop employee accused of stealing $16,000
An employee of a Fayette County vape shop is accused of stealing $16,233 from the store during 2017. Martin E. Boyer, 43, is charged with theft by unlawful taking and theft by deception. Authorities allege that Boyer took the cash from Vapori in North Union Township between February 2017 and December. triblive.com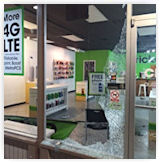 Tulsa, OK: Cell Phone Store Burglaries segue into second year
The same person or group may be responsible for a string of cell phone store burglaries. Tulsa police say there have been nearly a dozen break-ins dating back to the end of December, with even more reported around this time a year ago. Roshawn Banks was arrested, but got out of jail on a 10-year suspended sentence. We're told Banks had pleaded guilty to several burglary counts. krmg.com

McAlester, TX: Man arrested in Walmart parking lot Armed Robbery attempt

UK: Carlisle, England: Nearly $100,000 of iPads and Apple Watches were stolen during a Smash & Grab Burglary

---
Sentencings
Murrieta, CA: Accused Temecula CVS Killer Is Getting A Retrial
The man, accused of fatally bashing a woman's head, is acting as his own attorney in the case... again. A jury was seated Wednesday for the retrial of a man accused of fatally bashing a 54-year-old woman with a liquor bottle while she was standing in line at a Temecula store. Brian Eldon Saylor, 32, of Temecula could face 25 years to life in state prison if convicted of first-degree murder for the death of Tammy Serrano. A Murrieta jury on Sept. 15 deadlocked 11-1 in favor of conviction, resulting in a mistrial. patch.com

Hammond, IN: Waman sentenced to 5 years for Credit Card and ID Theft; opened fraudulent credit card, bank, retail and utility accounts in the names of the victims

UK: Chelmsford, England: Man sentenced to 20 months for credit card fraud after police 226 blank cards and equipment

Schumer: Feds need to step up credit card skimming probes
Democratic Sen. Chuck Schumer says recent credit card skimming incidents in upstate New York show the need to step up federal investigations of the issue. Schumer is urging the Secret Service to devote more agents and resources to counter skimming crimes.

Schumer says in Livingston County alone, more than 20 cases of credit card fraud were reported in the past seven weeks that are believed to be related to skimmers at area gas stations. On Monday, state police said two men from Florida have been arrested for skimming devices on gas pumps in the town of Amsterdam. recordonline.com

(Update) Dayton, OH: Grand jury to hear skimming case against four Brazilian men
The four Brazilian men accused of possessing sophisticated ATM skimming equipment and more than 400 counterfeit credit cards will have their cases bound over to a grand jury, a federal magistrate judge ruled Monday. The U.S. Secret Service arrested the men for allegedly producing sophisticated ATM skimming equipment and having more than 400 counterfeit credit cards. daytondailynews.com

Amsterdam, NY: Skimming duo charged after six-month investigation

'Shimming' is the newest credit card fraud
---
●
Scranton, PA: Two men sought after skimming devices placed on ATMs
●
Newton, NC: Sophisticated skimming device found at bank ATM
●
Brooklyn, NY: ATM skimming device found at Valley National Bank
●
Bullard, TX: Skimmer device located, 2 arrested in connection to incident
●
Smith County, TX: Tyler PD releases details of arrested card skimmers
●
Monroe County, PA: New York Man Faces Credit Card Skimming Charges


●
Madison, MS: Police urge citizens to check bank statements after skimmer found
●
Redding, CT: Police seek info on two skimming suspects
●
Jackson Township, PA: Card Skimming Device Found at Ski Lodge in Poconos
●
Conway, AR: 2 men wanted for involvement in card skimming case

Robberies and Burglaries
Sponsored by Scarsdale Security Systems
● Ace Hardware – Dover Township, PA – Robbery
● C-Store – Houston, TX – Burglary (ATM)
● C-Store – Nashville, TN – Armed Robbery
● C-Store – Prince Fredrick, MD – Armed Robbery
● C-Store – Jackson, MS – Armed Robbery / Suspect shot and killed
● C-Store – Joplin, MO – Armed Robbery
● C-Store – Dexter, MO – Robbery
● C-Store – Madison, WI – Burglary
● C-Store – Tulsa, OK – Armed Robbery
● Cashland – Youngstown, OH – Armed Robbery
● Gas Station – Weymouth, MA - Armed Robbery/ clerk shot & wounded
● Hibbett's – Moultrie, GA – Burglary
● Liquor store – Charlotte Hall, MD – Armed Robbery
● Made at Home – Riverside, CA – Burglary
● Metro PCS – Hampton, VA – Burglary
● Pharmacy – Tyler, TX – Robbery
● Restaurant – Venice, CA – Burglary
● Restaurant – Los Angeles, CA – Burglary
● Restaurant – Las Vegas, NV – Robbery
● Valero – San Antonio, TX – Armed Robbery
● 7-Eleven – Oakdale, CA – Armed Robbery
Weekly Totals:
• 14 robberies
• 7 burglaries
• 1 shooting
• 1 killing
Daily Totals:
• 91 robberies
• 28 burglaries
• 5 shootings
• 2 killings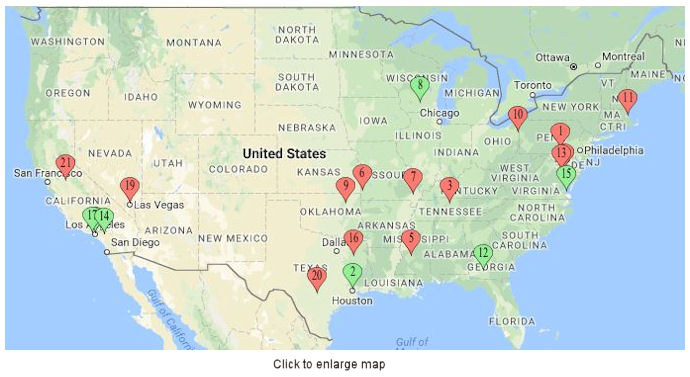 ---

---
Home of the Industry's Original
On the Move


Alex Yocum promoted to Assistant Store Manager - Operations for TJX Companies
Submit Your New Hires/Promotions
or New Position
See all the Industry Movement
---


---
Featured Job Listings
Sponsored by NuTech National
Feature Your Job Here For 30 Days -
70% Aren't On the Boards

Featured Job Spotlights
---


VP of Loss Prevention


Anaheim, CA


The Vice President is responsible for the strategic planning and execution of the company's Loss Prevention program across more than 400 stores nationwide, and ecommerce. Reporting to the CFO, this position has overall leadership responsibility for leading the charge in driving shrink reduction...

Manager, Asset Protection Data and Analytics
Raleigh, NC
Victra is the leading exclusive, premium retailer for Verizon with a mission of connecting technology to life in the most trusting and profitable way. As the Asset Protection Data & Analytics Manager, you will direct teams to identify, develop, implement, and maintain programs, processes, and training related to our AP structure including Field and Store Point-of-sale exception reporting, Inventory Adjustments, Investigations, and Store Assessments...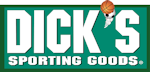 District Loss Prevention Manager
Portland, OR
DICK'S Sporting Goods is seeking an experienced multi-unit Loss Prevention manager for our Portland, OR district. Leaders in our organization are passionate about supporting the True Athlete in everything we do!


Market Asset Protection Manager - Northern WI
St. Charles, IL
The individual selected for this position works collaboratively with Market Directors and Store Directors to support a Culture of Safety and 200% accountability. This position ensures the execution of programs surrounding the safety of people, the security of assets, compliance with internal and regulatory standards and the prevention of shrink within the assigned market, thru root cause analysis, deployment of solutions that protect the assets of the organization and audit to determine the effectiveness of the initiatives as designed...


Retail Asset Protection Team Leader
Cadillac, MI
Collaborates with the Market Asset Protection Team leader and Store Leadership to support a Culture of Safety and 200% accountability. Oversees and ensures the effectiveness of the asset-protection, safety and fire-protection efforts and stock loss reduction...

Featured Jobs
---
• Ross Stores - Manager, Corporate Security and Fire/Life Safety - New York, NY
• Living Spaces - Director of Safety, California
• Dollar General - Director of Loss Prevention - Nashville, Goodlettsville, TN
• Rue 21 - Director of Loss Prevention, Warrendale, PA
• Hannaford - Director of Asset Protection, Scarborough, ME
• Charlotte Russe - Manager Loss Prevention and Safety, San Francisco, CA
• Food Lion - Director of Shrink, Salisbury, NC
• belk - Manager of Corporate Security & RMC, Charlotte, NC
• Apple - Secrecy Program Manager, Santa Clara Valley, CA
• REI - Senior Security Shared Services Manager, Bellevue, WA
• PWC - Cybersecurity & Privacy - Director, Various Locations
• Hallmark - Director of Information Security, Kansas City, MO
• Wireless Vision - Director of Loss Prevention, Greater Detroit Area

---

---
Daily Jobs
Appearing One Day Only
View our Internet Jobs Archives here


Sponsor this section of the Daily
---

---
Your Career

Be a Better Leader: Lessons from Kids and the Skills You'll Need

This is the Skill Every Great Leader Needs
If you're leading a company or just a team, you understand the importance of prioritizing responsibilities. A to-do list just won't cut it, so here are some skills you'll need to help you and your team understand where to focus their energy. High impact first

Research Shows This 1 Rare Habit Totally Separates Successful Leaders From All Others
There's much hype on leaders winning loyal and engaged employees through servant leadership, but there's something else that's also needed which helps separate good leaders from great. Lead with love

You Don't Need a Leadership Guru: 7 Lessons We Can Learn From Kids
If you're looking to become a better leader, you don't need to find the experts in the field or read a bunch of books, just look to kids! They are modeling these leadership behaviors that every leader should model, every day. Try new things

5 Rare Signs that Prove You Were Meant to Lead People
How do we know once we're leadership material? It's a difficult concept to define, but there are habits and practices that one can do that make them more likely to lead well and effectively. Here's the 5 rare signs that make a leader great. Model authenticity
---

---
Tip of the Day
Sponsored by Vector Security Networks

Loyalty is one of the most precious values there is and a loyal team that's unified in its goals and objectives, even in defeat, is strong and supportive. Loyal teams can make the largest tasks seem effortless and they create a sense of ownership of family that inspires individual performance and comforts individual failure. Earned slowly and grown daily, loyalty is a commodity no leader can be without because it fuels success, unifies purpose, and gives birth to exceptional performance. Without loyalty, teams splinter and lose focus on the true objectives. It's rare to build a truly loyal team and it's incredibly difficult to keep them together long term with private agendas always pressuring the balance. And yes, even loyal teams require balancing because at the end of the day it's always about personal agendas. Professional sports teams are constantly looking for that balance and the right players to fit as a team and the same holds true in business. With the right team, anything is possible and conversely one team member can destroy the entire balance. So being a team player is important even when you decide not to be.

Just a Thought,
Gus



(content subject to approval)
---
---
Upcoming Events
---
Recruiting?
Get your job e-mailed to everyone... everyday
Post on our Featured Jobs Board!
---
Reach your target audience in 2018 every day!
Request our 2018 Media Kit
---
Not getting the Daily?
Is it ending up in your spam folder?
Please make sure to add d-ddaily@downing-downing.com to your contact list, address book, trusted sender list, and/or company whitelist to ensure you receive our newsletter.
Want to know how? Read Here


36615 Vine Street, Suite 103
Willoughby, OH 44094
440.942.0671
copyright 2009-2019
all rights reserved globally