The D&D Daily Mobile Edition
February 17,

2015



The LP Industry's #1 News Source - Informing, Educating and Instilling a sense of community


Moving Up

Bob Oberosler, GVP of Asset Protection at Rite Aid Pharmacy, is pleased to announce the following promotions: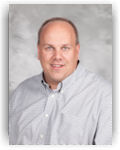 David Pimer was promoted to Senior Divisional Director of Asset Protection, Division 4 for Rite Aid. Previously Dave was the Divisional Director of Asset Protection supporting Division 3. Dave joined Rite Aid in 2011 as a Divisional Director. Dave has a wide range of retail experience to include big box at Target, Sears, and JC Penney. Dave also has worked in soft lines retail with TJ Maxx, Beall's, and specialty retail at Hollywood Video.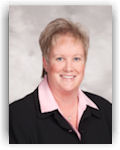 Sandy Chandler was promoted to Senior Divisional Director, Asset Protection for Division 1 for Rite Aid. Previously Sandy was the Divisional Director, Asset Protection for Division 1. Sandy is a graduate of California State University, Long Beach, where she earned a B.A. degree in Music, with an emphasis on education. In addition, Sandy was previously an adjunct college instructor at ITT Technical Institute, and serves as a criminal justice board member. Sandy is currently Loss Prevention Certified through the Loss Prevention foundation. In addition, she is a CPP-Certified protection Professional-Board Certified in Security Management. Sandy joined Rite Aid in June 2010 as an executive with over 24 years of expertise in various segments of the retail industry; pharmacy, department stores, big box, specialty retail, jewelry stores, book stores and close-out/discounters.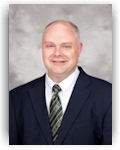 Daniel Davies, CFI was promoted to Senior Divisional Director of Asset Protection, Division 3 for Rite Aid. Previously Dan was the Regional Director of Asset Protection supporting Region 32 and Group 63 in Division 3. Dan joined Rite Aid in 2007 and has held several positions of increasing responsibility at Corporate and in the field. Dan has big box Asset Protection experience that includes leadership roles at Target and Sears. Dan attended Rutgers University and earned a Bachelor of Science degree in Marketing.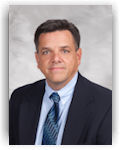 Michael McKinney was promoted to Senior Divisional Director, Asset Protection for Division 2 for Rite Aid. Previously, Mike was the Regional Director of Asset Protection supporting Regions 22 and 25 in Division 2. Mike joined Rite Aid with the Brooks/Eckerd acquisition in 2007. Prior to starting his career, Mike served in the Army National Guard. Mike has held various roles within Operations and Asset Protection at CVS and Brooks in his 30 years in the pharmacy industry.
Please join Bob in congratulating Dave, Sandy, Dan, and Mike on their promotions.

News Brief
Sponsored by WG Security Products, Inc.
Update on Dir of LP position at Haggen posted yesterday: Haggen readies for 146 store acquisition from Albertson-Safeway merger As previously reported, the deal will expand Haggen from 18 stores with 16 pharmacies to 164 stores with 106 pharmacies; from 2,000 employees to more than 10,000 employees; and from a Pacific Northwest company with locations in Oregon and Washington to a major regional grocery chain with locations in Washington, Oregon, California, Nevada and Arizona. "This momentous acquisition is a once-in-a-lifetime opportunity to rapidly expand the Haggen brand across the West Coast," John Caple, chairman of the Haggen board of directors. Editor's Note: It's also a great opportunity for an LP executive to build a new LP program. Looks like they're gearing up and this may be their first LP director's position. What a great opportunity. supermarketnews.com

West Oaks Mall institutes new policy after Saturday's 300 teenagers storming movie theater According to the mall, effective immediately, all minors under the age of 17 must be accompanied by an adult while on mall property after 9 p.m. New mall security firm had no plan on how to handle this situation. Ocoee police on Monday said officers discovered about 300 teens causing a disturbance. Officers dispersed the crowd after many of them stormed the theater. One person was arrested at the theater on charges of battery and resisting arrest. Editor's Note: This is the third Mall in the last few weeks that's responded with new night time or weekend rules around minors. Is it a trend? clickorlando.com
Distributor Audits - Michelin files fraud charges against South Carolina distributor Sudduth Tire Company for $3.2M after 2 audits The lawsuit accuses Sudduth Tire, which sells tires to industrial and commercial customers, of abusing an incentive program that allowed Michelin retailers selling tires to government customers to restock their supply at discounted costs or no charge. Michelin conducted two audits in 2014 to check Sudduth's claims for incentive credits versus other documentation before filing the lawsuit, according to the complaint. Michelin said it placed Sudduth Tire's account on hold and demanded repayment after the second audit revealed the retailer submitted unverified claims for incentive credits on more than 71,000 tires. These claims, in turn, made it possible for Sudduth Tire to fraudulently redeem $3.2 million in credits, Michelin alleged. Through its audits, Michelin has determined that, for a period covering one and a half years, defendants associated through illegal activities on multiple occasions directed against Michelin in South Carolina. dailynews.com

$1B Biggest Cybercrime Theft Ever posted yesterday - same group that breached 16 U.S. retailers in 2014 While Kaspersky Lab named them Carbanak they found it's same group about which researchers at cybersecurity firms Group-IB and Fox-IT released a similar cyberthreat report in December. While Group-IB and Fox-IT named the group Anunak, they, too, linked it to malware that struck numerous targets - in their case, 16 U.S. retailers that were breached in 2014. But what is interesting about Anunak, Group-IB and Fox-IT noted, is that some of its core hackers are actually the developers of the banking Trojan Carberp, which emerged in 2010 - illustrating the blurring line between malware attacks waged against retail and banking, the firms said. databreachtoday.com

Study: Worldwide data breaches up 49% in 2014 - POS Systems #1 Target - Identity Theft Main Motivation for Cybercriminals These numbers represent a 49% increase in data breaches and a 78% increase in data records that were either stolen or lost compared to 2013. The main motivation for cybercriminals in 2014 was identity theft with 54% of the all data breaches being identity theft-based, more than any breach category including access to financial data. In addition, identity theft breaches also accounted for one-third of the most severe data breaches categorized by the BLI as either catastrophic (with a BLI score of between 9 and 10) or Severe (7 to 8.9). Secure breaches, which involved breaches of perimeter security where compromised data was encrypted in full or in part, increased to 4% from 1%. In addition to the shift toward identity theft, breaches also became more severe last year with two-thirds of the 50 most severe breaches according to their BLI score having occurred in 2014. Also, the number of data breaches involving more than 100 million compromised data records doubled compared to 2013. Retail experienced a slight increase in data breaches compared to last year, accounting for 11% of all data breaches in 2014. However, in terms of data records compromised, the retail industry saw its share increase to 55% compared to 29% last year due to an increased number of attacks that targeted point-of-sale systems. chainstoreage.com

Obama promotes information-sharing hubs
One strategy Obama encouraged in his speech Friday was the creation of information-sharing groups, called hubs, built around vertical industry sectors. According to the White House, hubs will prepare members of industry groups to better respond to common attacks. The Financial Services Information Sharing and Analysis Center (FS-ISAC) currently serves as a hub for the finance and banking sector. Obama has tasked DHS via its National Cybersecurity and Communications Information Center with approving companies who want to access government supported cyber information-sharing programs. govinfosecurity.com homelandsecuritynewswire.com

Walgreens talks retail payment technology on White House cybersecurity summit panel The most important thing for Walgreens, even today, is the fact that we are 8,200 retail pharmacies dispensing 800,000 prescriptions annually on behalf of Americans," Gourlay said. "So what we tried to do really is to make sure that we integrate the physical environment with the digital environment," he said. "Three years ago, we completely leveraged all of our point-of-sale as we entered this new environment ... which means we are completely enabled both online and offline for Chip and PIN. The other thing that we've done, again, connecting the online with the offline, is the work with Apple Pay," Gourlay said, which brings tokenization to Walgreens transactions. Since the introduction of Apple Pay in October, the number of transactions conducted by mobile phone has increased four-fold, Gourlay said.

"I've never known a time where the innovation is so strong in this area. We've spoken already about a generation that's already there, Chip and PIN, a generation that's been trialed for 15 years, the tokens, and new generations, for example biometrics through the eye being able to treat people individually," Gourlay said. "So the opportunity to really invest properly and to give our customers individually and collectively a fantastic experience of speed and real personalization has never been greater," he added. "The truth of it is if we move to other new mobile systems like tokens and ... biometrics, the whole experience can be very secure, very different and very personal for people which is what I think customers want." drugstorenews.com

Retail CFOs Project 3.9 Percent Boost to Sales in 2015: BDO Survey According to a new BDO USA, LLP survey, retail CFOs predict a 3.9 percent increase in total sales and a 3.7 percent increase in comparable store sales in the year ahead, coming in about one percentage point lower than 2014's bullish projections. Still, nearly two-in-three (66 percent) retailers expect comparable store sales to increase, and with a full 71 percent of retailers including online sales in their comparable store sales reports, a considerable amount of this 2015 growth may come from further e-commerce sales, which grew 16 percent in 2014, according to eMarketer. businesswire.com

West Coast ports at a stand still yesterday - sixth day out of 10 The delays could cost retailers alone as much as $3.8 billion this year. Adding in rerouting and carrying costs and other expenses could bring retailers' total costs to $7 billion this year, the firm said. 35 ships idling outside the port at Long Beach. "It's not near gridlock; it is gridlock. The movement of cargo has fallen so low it's close to not moving." wsj.com

Florida Sheriffs Oppose bill allowing Hard Liquor Sales in Grocery Stores co-sponsored by Rep. Greg Steube Sheriffs are rising in opposition to a plan that would let Floridians buy a gallon of milk and a pint of whiskey in the same store. The bills by Rep. Greg Steube, R-Sarasota, Rep. John Wood, R-Haines City, and Sen. Denise Grimsley, R-Sebring, would lift restrictions on grocery and drug stores that require them to sell hard alcohol in a separate store. But law enforcement officials in at least three counties have said changing state law would be dangerous. They worry it would make it too easy for minors to steal and drink more potent alcohol. bradenton.com

Urban Outfitters e-commerce fulfillment center moving to new 1M square-foot DC in Gap, PA

U.S. card-not-present fraud losses expected to reach $6.4B by 2018

Tesco - 2nd largest retailer in the world - to cut up to 10,000 jobs, close 43 stores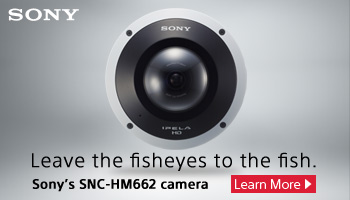 All the news - One place - One Source - One Time
The D&D Daily respects your time
& doesn't filter retail's reality
Report Your News!
(content subject to approval)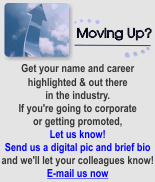 Vendor Spotlight




The Zellman Group Answers the Call with a Technology Upgrade
The Zellman Group, LLC introduced its latest enhancement to their Recovery Call Center with a Communication System Solution in late January. The latest in VOIP technology provides The Zellman Group with a secure, self-hosted solution that has computer-telephony integration, numerous cutting edge call features, and live redundancy at their co-location for disaster recovery purposes.

In the event of an outage at their home office in Greenvale, New York, the new system has two dedicated voice and data T1 connections (Verizon and Lightpath) and 92 sip trunks providing automatic failover and dual redundancy at their co-location in Boulder, Colorado.

The co-location is Tier III design certified by the Uptime Institute with extensive risk features and attributes such as:
| | |
| --- | --- |
| ● | 34 MW of data center facility power |
| ● | Multiple 1,000kVA and 750kVA uninterrupted power supply (UPS) systems in a 2N+1 configuration |
| ● | 2MW and 2.5MW generators in an N+1 configuration |
| ● | SSAE 16 Service Organization Control ("SOC") 1 Type II |
| ● | SOC 2 Type II |
| ● | SOC 3 SysTrust Services Organization |
| ● | PCI/DSS (sections 9 & 12) |
Increased efficiencies also come by way of the integration with The Zellman Group's custom case management system. Recovery Specialists no longer have to manually navigate in the case management system as the new solution has the following functions:
| | |
| --- | --- |
| ● | Progressive/Predictive Dial App |
| ● | "Screen Pop" Caller Info |
| ● | "Click-to-Call" PC App |
| ● | IVR/Caller Menus |
| ● | Automatic Area Code Cut off times |
| ● | PCI compliant call recording |
| ● | Remote Agent Gateway |
The Zellman Group has always been a leader in PCI compliant, cutting edge, user friendly technology for their clients, their specialists and the subjects. Now, with this latest call center enhancement, their risk adverse philosophy and dedication to customer service and client culture, The Zellman Group remains at the forefront of recovery solutions.

Loss Prevention News Network

With over 3,500 service locations and 10,000 professionally qualified technicians serving national chain store clients, NuTech National is one of the largest alarm service networks in North America. With a commitment to making sure their clients always Experience More, NuTech stays on the leading edge of technology. Tony Mancino, National Account Manager, NuTech, tells us about the company's latest offerings - from its Smart Retail Alert, an all-in-one text messaging service designed to help LP managers in the field be more effective, to its geo-fencing safety application called Employee Watch.

---
In this LPNN Quick Take, Craig Cunningham, VP Business Development, Universal Surveillance Systems, talks with Amber and Joe. Craig elaborates on USS' unique "blending strategy," his experience as a 30-year veteran in the retail industry, and some helpful advice for the next generation of LP executives coming up in the business.
Solution Providers, have a video or commercial you want to publish? Contact us.


2015's Let's Get LP Social
We want your Group LP Selfies - So keep them coming retail LP teams!

Submit a group selfie of you and your LP team and you could get a plaque. Please submit a high resolution photo (300 dpi) and logo at 5" wide for your printed plaque, and if you have a tagline or slogan either from your team or from the company, please send it to us as well for inclusion on the plaques and here on the Daily. Click here for more details.
---

2014 LP Team Group Selfie Review
Showcasing each team in order!
Be on the lookout for our new Get LP Social 2015.
Your Team - Your Pride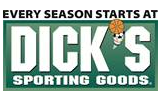 Dick's Sporting Goods Ohio Valley Region Loss Prevention Team
"Every Season Starts at Dick's Sporting Goods"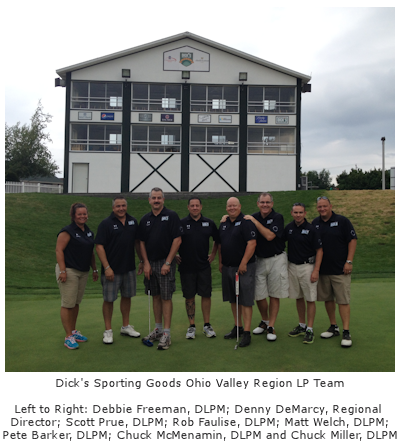 *Originally published on September 4, 2014

Loss Prevention Research Council

LPRC Picture-in-Picture ePVM Customer Feedback Report
LPRC scientists have been working hard on developing how to improve deterrence by increasing the likelihood an offender noticing, recognizing, and "fearing" deterrent cues. Recent LPRC studies have looked at ways to make ePVMs (enhanced public view monitors) more noticeable and credible threats to thieves. Part of increasing the impact asset protection measures is to increase the cue credibility, convincing shoplifters that this theft deterrent is a very real hurdle between them and a successful theft. The LPRC has seen in the past that some offenders believe surveillance measures like dome cameras and ePVMs are not actually being monitored.

To this end the LPRC has recently conducted offender interviews around an ePVM enhancement which places a small picture-in-picture (PIP) screen on the display of the ePVM. The picture-in-picture screen contains video footage of a "security guard" looking directly at them while seemingly monitoring the spot the offender is currently in - which is believed to increase the threat credibility of the ePVM. This is thought to increase credibility as the ePVM is showing them "evidence" of someone monitoring the area. Results from a previous LPRC survey had shown that a higher proportion of offenders decided not to steal their targeted item in the presence of an ePVM with PIP vs an ePVM without PIP.

In an effort to understand how the ePVM with PIP impacts legitimate customers, the LPRC working with the University of Florida's Florida Survey Research Center, conducted interviews with 40 customers to gain their perceptions of both ePVM types. For both ePVMs, the majority of shoppers expressed little to no privacy or other negative concern regarding the ePVMs. However, there was a slight increase in level of concern of for the group of customers who responded to the ePVM with PIP (possibly due to its more realistic mechanism of action).

Customers also thought the ePVM with PIP was a more effective asset protection measure. 90% of respondents interviewed on both ePVMs indicated they prefer the presence of the ePVM and resulting open merchandise display over having to get an associate. 100% of customers indicated they are more or equally likely to purchase an item protected by an ePVM without PIP compared to the 95% who said the same regarding the ePVM with PIP. LPRC in-store protective research continues in multiple locations.

Read the LPRC's full report here.

e-commerce

Sponsored by The Zellman Group
Amazon deliveries by drone kept years away by U.S. rules The U.S. government's first attempt at widespread approval for the use of small unmanned aircraft could change how some everyday business activities get done, bridge inspections being one. It may produce at least $100 million in economic benefits. What it won't allow are the kind of autonomous flights envisioned by companies including Amazon.com Inc., Google Inc. and Alibaba Group Holding Ltd. At least not yet. Even the initial uses are at least two years away. For the time being, the FAA has concluded that small drones for hire must be flown within sight of an operator and away from crowds for safety reasons. internetretailer.com

Expert: Mobile wallets mean more than payments According to Forrester 41% of marketers surveyed either have or will have a mobile wallet program within the next year. The key, finds one expert, is for brands to add those linking capabilities so that the mobile wallet holds everything the shopper wants from a payment option to access to loyalty programs and discount options. "This report is a wake-up call for marketers. Mobile wallets have been on the rise for quite some time now, but Apple Pay has put mobile wallets on the map for consumers, and it's time that marketers and brands pay close attention," said Jack Philbin, CEO and Co-Founder, Vibes and Vice Chair of the Mobile Marketing Association's global board. "We believe that this report validates what we've already been seeing in our campaigns: Consumers want to use their mobile wallets as more than just a payment service. The true opportunity is on the non-payment side of mobile wallet, which is storing and managing special offers, coupons and loyalty cards in Passbook (for iPhone users) and Google Wallet (for Android users). Brands have found this new marketing channel to be highly effective at driving in-store foot traffic, increasing basket size and improving loyalty." bizreport.com

More Than Half of U.S. POS Terminals to Be EMV Chip-Enabled by Year-End 2015

Wal-Mart expands e-grocery options to two more U.S. markets and is pouring millions into Walmart.ca

"Fraud is not a person - it is a dynamic grouping of statistics that deviate from the norm."
Stuart B. Levine, CFI, CFCI
CEO, The Zellman Group & Zelligent

ORC News
Sponsored by Security Resources
Arlington Hts, IL Police arrest four in suspected shoplifting ring that stole $20,000+ in merchandise A four-month investigation into an organized shoplifting ring culminated over the weekend with the arrests of four suburban residents on allegations they stole thousands of dollars of merchandise from retailers across the Chicago area, Arlington Heights police announced this morning. Police said the suspects used diversionary tactics to distract store's loss prevention employees and targeted Apple, Samsung, Roomba vacuums and Lego products. The stolen merchandise was then sold through an online auction site, police said. On Saturday, police executed search warrants on the suspects homes and bank safe deposit boxes, recovering more than $20,000 in stolen merchandise, authorities said. Also seized were a Mercedes-Benz, two firearms, more than $45,000 in jewelry and $100,000 in cash, police said. Arlington Heights police led the joint investigation, which also included the Cook County State's Attorney Regional Organized Crime Task Force, the Bloomingdale Police Department, the Downers Grove Police Department, the Gurnee Police Department, the Niles Police Department, the Northbrook Police Department, the Schaumburg Police Department and the Vernon Hills Police Department. They received cooperation from Bed Bath & Beyond, HHGregg, Hobby Lobby, Home Depot and Toys R Us. dailyherald.com
"Big ring" in Charlotte - one member busted stealing $200 of neck ties from Kohl's over weekend Police say a Charlotte man suspected of being involved in a "big ring" of shoplifting in North Carolina was arrested in Rock Hill over the weekend, accused of stealing $200 worth of neck ties from Kohl's. Rock Hill officers made the arrest after store employees called police to report the shoplifting incident and said a woman was inside the store, attempting to return the stolen merchandise in exchange for cash. The store's loss prevention employee told police he's "received numerous tips" about the male suspect repeatedly stealing from Kohl's stores in North Carolina. Police charged Thomas Bielefeldt, 43, with first offense shoplifting on Sunday and say he's "known for stealing ties and having a female party enter the store and return them for cash," according to the incident report. The woman, Charlene Williams, 27, also of Charlotte, was also charged with first offense shoplifting, records show. heraldonline.com
Man steals over $30,000 worth of sunglasses from Sunglass Hut in St Clair Square Mall, Fairview Hts, IL Police are searching for a suspect who stole more than $30,000 worth of merchandise from a sunglasses kiosk inside a Fairview Heights shopping mall. Employees at the St. Clair Square Mall called police Monday morning to report a man who was acting suspiciously. Officers arrived at the scene and confronted a man carrying two trash bags. The suspect fled in a blue vehicle, which he later abandoned in a residential neighborhood. According to the Fairview Heights Police Department, the man ran off with more than 100 pairs of sunglasses from the Sunglass Hut kiosk. The department says all of the stolen merchandise was found in the man's getaway vehicle. dailyjournal.net

Group makes off with $8,000 in Ralph Lauren clothing from Tanger Outlets in Fort Myers More than $8,000 in clothing was found missing from the Ralph Lauren Polo Store at the Tanger Outlets in Fort Myers after store employees said four people took the clothing. A report from the Lee County Sheriff's Office said store employees saw three men and a woman enter the store with what seemed to be empty shopping bags. The four could be seen on surveillance video placing multiple clothing into the bags. One of the men exited the store with several full bags and set off a theft detection alarm. The remaining people also then left the store. news-press.com

'Bubbly bandit' arrested in Santa Cruz, CA champagne theft A 49-year-old transient woman turned herself in to authorities Monday after police released images of her stealing $600 worth of champagne from a Santa Cruz grocery store. Laurie Dawn Soderman surrendered to the Santa Cruz Police about 1:30 p.m. and was arrested on suspicion of misdemeanor theft and a probation violation. Soderman was on felony probation and has "extensive" theft convictions. mercurynews.com

ORC couple busted stealing 15 bottles of perfume from Sephora in Houston
Do you have an ORC case to share?
Share your ORC news and help the industry grow

Retail Crime News

Sponsored by NuTech National
Man who tried to slash Ross Dress for Less LP officer's throat arrested in Weatherford, TX Weatherford police have arrested a man in connection with a stabbing in front of Ross Dress for Less store last week. Danten Reese Hallman, 25, of Weatherford, was arrested Thursday on a warrant for aggravated assault with a deadly weapon. Hallman is accused of stabbing and cutting a loss prevention officer who was outside the retail store on a break the afternoon of Feb. 9. According to police, Hallman walked up to the employee, said something to the effect of "Hey, what's up?" and then attacked the employee. A manager told the Democrat that the suspect attempted to slice the employee's throat but the loss prevention officer was able to block the attack, sustaining only minor injuries to his neck and deeper stab wounds to his arm. Investigators do not know what the motive was. weatherforddemocrat.com

Denver Police say REI store Robbery suspect apparently Shot Himself Denver police say a suspect in the robbery of an REI store Sunday morning apparently shot himself when approached by officers following a short pursuit. Police spokesman Sonny Jackson says police showed up quickly after the robbery and the suspect fled. Jackson says the man ran into a parking garage and apparently shot himself. Jackson says none of the officers fired their weapons and no one was hurt during the robbery. fox21news.com

Man accused of attacking girlfriend inside the breakroom of Top's in Attica, NY A Batavia man is accused of choking and attempting to stab his girlfriend at a grocery store in Attica. Joshua T. Pehrson, 29, is charged with first-degree attempted assault, a felony, and criminal obstruction of breathing and second-degree menacing. democratandchronicle.com

Philadelphia Police Investigate Anna's Linen Store Robbery In Oxford Circle Philadelphia Police are asking for help identifying the suspect who robbed Anna's Linen in Oxford Circle. On February 13, an unknown male was inside of Anna's Linen and when approached by an employee offering help the suspect stated he was leaving to get money. A few hours later at 9:05 pm, when employees were closing the store, the suspect returned demanding money from the cash register. myfoxphilly.com
Burglar Cuts through Wall at O'Reilly Auto Parts in Quincy, FL Quincy Police are looking for the suspect or suspects in an auto parts burglary. The employees at O'Reilly Auto Parts on Highway 90 say they arrived to work early Monday morning to discover the store had been broken into. Police say someone cut into a wall of the store. Employees are still trying to figure out exactly what all was stolen from the store. wctv.tv

UK: Jewelry Store Owner swings at Armed Robbers with a baseball bat A man tried to defend his jewelry business by taking on axe-wielding robbers with a baseball bat. It was after thieves targeted the store in Whitton, West London belonging to 41-year-old Mark Guess. They made off with $76,000 of watches and a $23,000 diamond ring. telegraph.co
Metro credit card skimming crime spree continues in Oklahoma City

Security Guard Killed In San Bernardino Marijuana Dispensary Robbery

San Jose Security Guard killed chasing cigar thieves

Tulsa Police frustrated by larcenies at east Tulsa Wal-Mart

Man allegedly smashed lamps, fought security over shoes at Goodwill in Eugene, OR

Suspect bites off-duty officer at Kohl's in Wilmington, NC

Kay Jewelers in the Boynton Beach Mall, Boynton Beach, FL reports a Grab and Run theft of over $8,000 in merchandise - Suspect was arrested inside the mall, merchandise recovered


Robberies and Burglaries
● Boost Mobile - Deerfield Beach, FL - Armed Robbery
● Cornerstone - Rouses Point, NY - Burglary
● CVS - Bloomington, IN - Armed Robbery
● CVS - Akron, OH - Robbery
● Dollar General - Bryan, TX - Armed Robbery
● Family Dollar - Fort Worth, TX - Armed Robbery
● Grab & Go - Nassau Co, NY - Armed Robbery
● Kmart - Harrisburg, PA - Armed Robbery
● Kwik Mart - Council Bluffs, IA - Armed Robbery
● La Potosina - Little Rock, AR - Armed Robbery
● Little Caesars - El Cerrito, CA Armed Robbery - employee shot
● Little Caesars - Wyoming, MI - Armed Robbery
● Michael's - Fort Worth, TX - Armed Robbery
● O'Reilly's - Quincy, FL - Burglary
● Radio Shack - Cypress, CA - Burglary
● Sheetz - North Olmsted, OH - Felony Theft
● Thriftway - Butte, MT - Armed Robbery
● Tom's Tackle - Freeport, IL - Burglary
● Verizon - Westchester, CA - Robbery
● 7-Eleven - Toledo, OH - Armed Robbery



Featured Job Listings
Sponsored by NuTech National
Feature Your Job Here For 30 Days -
70% Aren't On the Boards
Director of Risk Mgmt & AP
Goodwill - Easter Seals, MN
ST Paul, MN
Goodwill - Easter Seals, MN
Director Fraud Analytics & Investigations, Global Investigations
Starbucks
Seattle, WA
Starbucks
Director of LP
Haagen Grocery Stores
Seattle, WA
Supervalu
Director of LP
PacSun
Anaheim, CA
PacSun
Director Global AP
KFC & PH
Plano, TX
YUM! Brands
Sr. Director, Field LP
Ross Stores
Dublin, CA
Ross Stores
VP Supply Chain, LP & Safety
Ross Stores
Ft. Mill, SC
Ross Stores
VP of Sales
Checkview
Chanhassen, MN
Checkview
Director LP
Sephora
San Francisco, CA
Sephora
Corporate Mgr LP
Five Below
Philadelphia, PA
LinkedIn
Director LP East
Old Navy
New York, NY
Gap Inc
Regional Dir AP
Rite Aid
Baltimore, MD
Rite Aid
Director of Divisional LP
Dollar General
Goodlettsville, TN
Dollar General
Director Market LP
Walgreens
Phoenix, AZ
Walgreens
Director Market AP
Walgreens
Glastonbury, CT
Walgreens
Director Market AP
Walgreens
Guaynabo, PR
Walgreens
Director Market AP
Walgreens
Denver, CO
Walgreens
Director Market AP
Walgreens
Southfield, MI
Walgreens
Director Market AP
Walgreens
Roseville, MN
Walgreens
Market Asset & Profit Protection Mgr
Sears
Los Angeles, CA
Sears Holdings Corp
Zone Asset & Profit Protection Mgr
Sears
Houston, TX
Sears Holdings Corp
Zone Asset & Profit Protection Mgr
Sears
Dallas, TX
Sears Holdings Corp
Regional AP Mgr
SpartanNash
Grand Rapids, MI
LinkedIn
Regional LP Mgr
Dollar General
Multiple locations nationwide
Dollar General
NEW TODAY LP Manager
Bowlmor AMF
Long Island, NY
Bowlmor AMF
NEW TODAY LP Manager
Bowlmor AMF
Dallas, TX
Bowlmor AMF
LP Manager
Bowlmor AMF
Chicago, IL
Bowlmor AMF
LP Manager
Bowlmor AMF
Denver, CO
Bowlmor AMF
Regional LP Manager
PetSupermarket
Tampa, FL
Downing & Downing
Regional LP Manager
Tilly's
Orlando, FL
Tilly's
Market AP Specialist
REI
Los Angeles, CA
REI
Communications Center Operator
Wegmans
Rochester, NY
Wegmans
Store AP Officer
Wegmans
Buffalo, NY
Wegmans
AP Officer
Wegmans
Rochester, NY
Wegmans
AP Specialist
Wegmans
Syracuse, NY
Wegmans
AP Specialist
Wegmans
Woodbridge, VA
Wegmans
AP Specialist
Wegmans
Woodbridge, NJ
Wegmans
AP Specialist
Wegmans
Hunt Valley, MD
Wegmans
Sales Representative
NuTech National
Maitland, FL
NuTech National
National Account Executive
Checkview
Northeast Region
Checkview
National Account Executive
Checkview
United States
Checkview
Corporate Investigator
Confidential
San Francisco Bay, CA
Confidential
National Account Manager
Vector Security, Inc
TBD
Vector Security, Inc

Limited Time Only - Post Your Multi-Unit LP jobs for FREE - Learn More Here


Daily Job Alerts


Appearing One Day Only
View our Internet Jobs Archives here
Regional LP Manager
AutoZone
Augusta, GA
AutoZone
District LP Manager
Dick's Sporting Goods
Paramus, NJ
Dick's Sporting Goods
Safety & Risk Mgr
Dine Equity
Glendale, CA
Dine Equity, Inc
Regional LP Manager
Dollar General
Raleigh, NC
Dollar General
Regional LP Manager
Dollar General
Sacramento, CA
Dollar General
LP Manager
Fred Meyer
Renton, WA
Kroger
AP Manager in Training
Walmart
Alexandria, LA
Wal-Mart
AP Manager in Training
Walmart
Bryan, TX
Wal-Mart
AP Manager in Training
Walmart
Snyder, TX
Wal-Mart
AP Team Leader
Target
Fishers, IN
Target
ETL Assets Protection
Target
Hilo, HI
Target
ETL Assets Protection
Target
Dublin, CA
Target
LP District Specialist
The Great Atlantic & Pacific Tea Co.
Essex, NJ
The Great Atlantic & Pacific Tea Co.
District LP Mgr
TJ Maxx
Southington, CT
TJX Companies
LP Manager
Belk
Huntsville, AL
Belk
Area LP Manager
Ross Stores
Evergreen, WA
Ross Stores
Corp Multi-Channel LP Mgr
Rent-A-Center
Plano, TX
Rent-A-Center
Safety & LP Mgr
Coca Cola
Clayton, NC
Coca Cola
LP Supervisor
Elder Beerman
Newark, OH
Bon Ton Stores


Home of the Industry's Original
On the Move

David Pimer was promoted to Senior Divisional Director of Asset Protection, Division 4 for Rite Aid.
Sandy Chandler was promoted to Senior Divisional Director of Asset Protection, Division 1 for Rite Aid.
Daniel Davies, CFI was promoted to Senior Divisional Director of Asset Protection, Division 3 for Rite Aid.
Michael McKinney was promoted to Senior Divisional Director of Asset Protection, Division 2 for Rite Aid.
L William Moss was named Area Asset Protection Manager for Big Lots.

Post Your New Job or Promotion!
See all the Industry Movement


Your Career
Sponsor this section of the Daily
The Leadership Paradox of Shared Purpose
In order to bring your team together towards a collective company goal, organizations need to develop more individualism and decentralization. What a paradox! The point, however, is to understand how people move individually to see how they are embracing the organization's vision. Focus on the "we"

The Question that Improves Leader Effectiveness As we continue in our personal and professional lives we like to know that we're moving upstream, bettering ourselves, not just standing still. However, there are always going to be forces that want us to stay where we are. How do we beat those forces? Seek out feedback

Build Your Leadership on a Foundation of Trust The most effective leaders share different qualities of their personalities or leadership strategies, but the most important is their ability to inspire trust. When an organization is built upon a solid foundation of trust, team members can feel more confident to share ideas and explore new ideas. Here are some trust-building tips. TORRI

3 Ways to Avoid the Leadership Mistakes that Undermine Your Team We are only human, and we are going to make mistakes. Some will be minor, some may be big. As a leader, your employees will feel the impact of big mistakes. Here are some tips to help avoid mistakes you could be making with your team. Clear goals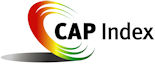 Tip of the Day
Sponsored by Vector Security
Sometimes you've just got to draw the line on what advice to follow and who you ask. Certainly getting advice is important on any issue or decision. But at the end of the day you've got to own your own decision and listen to the bird on your shoulder. We all have one and oftentimes it's muted by our friends and family members. At 5 am staring into that mirror is usually when the bird whispers the clearest. The only problem then is if you don't hear it because you're not listening.

Just a Thought,
Gus







Upcoming Events
---
Recruiting?
Get your job e-mailed to everyone... everyday
Post on our Featured Jobs Board!
Reach your target audience in 2015 every day!
Request our 2015 Media Kit
update account / change e-mail
unsubscribe FEEDBACK
www.downing-downing.com

Advertise With The D&D Daily




36615 Vine Street, Suite 103
Willoughby, OH 44094
440.942.0671
copyright 2009-2019
all rights reserved globally