The D&D Daily Mobile Edition
February 18,

2015



The LP Industry's #1 News Source - Informing, Educating and Instilling a sense of community


Moving Up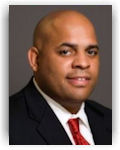 Maurice Edwards was promoted to SVP, Enterprise Risk Management for Mattress Firm. Maurice was previously the VP of Loss Prevention and Field Operations for the retailer and has been with Mattress Firm for over fourteen years. He started as their Field Audit Manager and then became their Director of Loss Prevention and Process Development. He has also worked at Home Depot as LPS. Maurice earned his BBA in Business from Bellevue University. Congratulations Maurice!

News Brief
Sponsored by WG Security Products, Inc.
Staples keeping HQ in Framingham, Mass., after Office Depot acquisition - South Florida could lose 2,328 jobs Office Depot was estimated to generate $443 million five years after its merger with OfficeMax which was completed Nov. 5, 2013, according to numbers from the Regional Economic Models, Inc. (REMI) model used by Palm Beach County. The figure was based on numerous factors including the impact of creating 378 jobs at an annual salary of $104,000 and retaining the existing 1,950 jobs in Boca Raton. If the Staples-Office Depot merger closes as expected at the end of 2015, and headquarters moves shortly thereafter, South Florida would lose out. Staples announced that it would acquire Office Depot in a $6.3 billion deal on Feb. 4. The company said it would keep its headquarters in Framingham, Mass., leaving questions about what would happen to Office Depot's jobs and headquarters in South Florida. bizjournals.com

Russian hacker pleads not guilty to $300M - largest hacking scheme ever prosecuted in U.S. Tuesday in U.S. District Court Vladimir Drinkman appeared in U.S. District Court in New Jersey shackled and in yellow prison garb for the brief hearing, in which he pleaded not guilty to computer hacking conspiracy. Authorities say Drinkman, 34, of Moscow and Syktyvkar, Russia, and four co-conspirators from Russia and Ukraine stole and sold 100 million to 200 million credit and debit card numbers from payment processing companies, retailers and financial institutions between 2005 and 2012. The U.S. attorney's office estimated the total loss to just three of the corporate victims comes to more than $300 million. According to the indictment, Smilianets charged about $10 for each stolen U.S. credit card number, $15 for a Canadian number and $50 for each European credit card number, with discounts for bulk purchases. Drinkman was held in Amsterdam after his arrest in 2012 before he was extradited Friday. The other three named in the indictment are fugitives. startribune.com

U.S. Sees Major Q4 Spikes in Cargo Thefts
The 2014 SC –ISAC Q4 report details a major surge in the volume of cargo thefts in the U.S. According to the report, "We had been seeing a somewhat downward trend in the incidents, but this trend has stopped and reversed." Supply Chain- Information Sharing and Analysis Center (SC-ISAC) is an outstanding partnership and liaison for information sharing between Department of Homeland Security (DHS) and the nation's supply chain. Turnaround? U.S. freight and logistics companies saw a whopping 259 incidents of cargo theft in Q4 alone. This statistic is up significantly across the board: 40% higher than the 165 incidents in Q3 2014, 30% surge over the 182 incidents in Q3 2013, Combined, Q3 and Q4 2014 statistics total 424 cases, a full 47 more, or 12% higher than 2013 for the same period. Texas continued to lead in cargo thefts for the quarter, followed by the usual victims, Florida, California, and New Jersey. Georgia and Illinois also saw significant losses. Cargo theft consistently spikes over weekends. In Q4 2014, when Friday and Monday are included, 70% of cargo crimes occurred over the weekend. By category, the most popular product stolen was consumer electronics. Food, the normal favorite, was tied for second place with metals. But this time, SC-ISAC broke these categories out for deeper dive into specific commodities: Automotive supplies get the top spot. Steel made an unusually high showing in the second spot. Other favorites were beverages, food, electronics, clothing and beauty aids. ISAC estimates Q4 incidents may have cost around $46 million dollars. security-today.com

Vermont looks at increasing Felony Theft threshold from $900 to $3,000; effort to decrease costs and prison population Lawmakers will consider a bill intended to reduce the state's prison population. Rep. Mollie Burke, P-Brattleboro, introduced a bill Tuesday with numerous proposed revisions to state laws that govern the arraignment, incarceration and release of criminals in Vermont, all with the goal of keeping fewer people behind bars. Lastly, it would build on a law passed last year that diverts drug offenders from jail to treatment and would require all nonviolent offenders to be diverted to what the bill calls community-based alternatives. timesargus.com

Publix prepares to switch to smart-card system - Only 59% of merchants EMV capable by October The new credit-card terminals started appearing in Publix Super Markets stores a few weeks ago with little fanfare. But the new smart-card terminals represent a big step for Publix and are part of a nationwide project to thwart credit card fraud with microchip-enabled cards. The industry-backed Smart Card Alliance estimated there were approximately 120 million new microchip cards in the U.S. market at the end of 2014, with 600 million estimated to be issued by the end of 2015. Master Card will have at least 95% of transactions originate at smart terminals by October. Today we're at 37% of merchants are EMV capable and 59% should be by October. tbo.com

Apple named most valuable, but Danish toy company Lego deemed most powerful, displacing Ferrari The ranking isn't based on concrete factors such as money earned, but rather factors in more nebulous concepts such as consumer loyalty, ad recognition, staff satisfaction and overall corporate reputation. After Lego came PriceWaterhouseCooper (PwC), Red Bull, McKinsey, Unilever, L'Oreal, Burberry, Rolex, Ferrari, Nike. cbc.ca

Mobile shopping growing three times rate of overall online commerce

New Vice President of Loss Prevention position at MattressFirm in Houston, TX posted today

Quarterly Same Store Sales Results
Jack in the Box Q1 company stores up 3.9%, system stores up 4.4%, Qdoba co. stores up 12.9% & 14% system-wide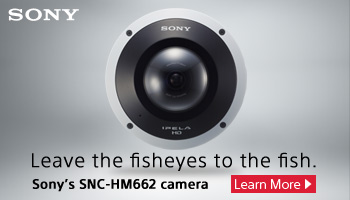 All the news - One place - One Source - One Time
The D&D Daily respects your time
& doesn't filter retail's reality
Report Your News!
(content subject to approval)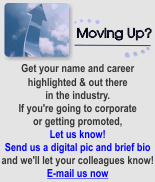 2015's Let's Get LP Social
We want your Group LP Selfies - So keep them coming retail LP teams!

Submit a group selfie of you and your LP team and you could get a plaque. Please submit a high resolution photo (300 dpi) and logo at 5" wide for your printed plaque, and if you have a tagline or slogan either from your team or from the company, please send it to us as well for inclusion on the plaques and here on the Daily. Click here for more details.
---

NEW Group LP Selfie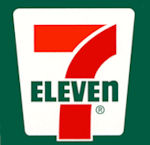 The 7-Eleven Asset Protection Team at a Corporate Training Event
"Crew 7-Eleven"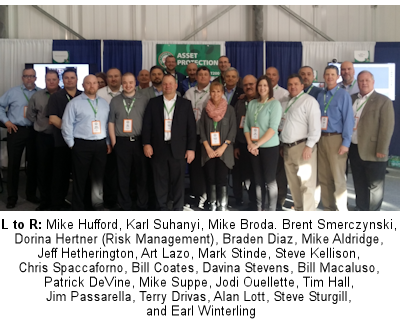 Vendor Spotlight


Is Associate Safety a Bigger Issue than Originally Thought?
"Nutech National scrutinized the Safety Issues, teamed up with their experts and introduced Employee Watch, the next level in Associate protection"
Orlando, FL - It's late on a Friday night. The parking lot is dimly lit and area patrol is nowhere to be seen. Alone, a store manager casually walks to their vehicle after closing the store. Upon arriving to the vehicle, the store manager fumbles through their pockets for car keys. This sets the scene for one of many perfect opportunities for a crime to occur. How long will it take before someone finds the individual and the police are called after a violent crime takes place? The answer to this will vary depending on the location and precautionary measures in place. Shockingly, 7% of all violent crimes occur in commercial parking lots. That amounts to nearly 70,000 attacks per year according to the fbi.gov website.

Another worry for management is internal theft. 18% of all internal theft is related to collusion, and employee theft accounts for nearly half of a store's overall loss. How is management keeping track of deposits being made at the end of the day? Did the employee really get held-up at the bank, or did they simply pocket the revenue?

Nutech National scrutinized these questions, researched the issues, teamed up with their security experts and came up with a ground-breaking technological solution for employee protection and internal financial loss prevention and introduced Employee Watch.

The new application is just another service being offered through Nutech Link 6.0, Nutech National's reporting database. Employee Watch, which can be installed on any smart phone device, allows the Central Station immediate notification of when the employee leaves the store and arrives to their destination.

In regards to parking lot safety, each employee will create a user profile, giving a brief physical description, car model/color, etc to be transferred to Nutech Link. Employee Watch will be downloaded by all store employees and each store sets a customized "timer" that automatically counts down once the app is activated. The employee will activate the app as they leave the store, and de-activate once they arrive safely to his/her vehicle. If the timer runs out and the employee doesn't de-activate, local area police will be dispatched. The application uses GPS tracking technology to track the employee's exact path, and in the case of a crime their location will be known. A pulsing function is also included with the app. Employees will carry the silently pulsing phone on the way to their cars to know Employee Watch is activated and they need to de-activate upon vehicle arrival. If a crime does occur, authorities will arrive in the fastest time possible; there is no need for someone to find the victim hours after a crime is committed before police are involved. A panic siren button and police dispatch button are also included.

Read more here.

Experience More today, call 800-569-1600 ext. 1205

Loss Prevention News Network

With over 3,500 service locations and 10,000 professionally qualified technicians serving national chain store clients, NuTech National is one of the largest alarm service networks in North America. With a commitment to making sure their clients always Experience More, NuTech stays on the leading edge of technology. Tony Mancino, National Account Manager, NuTech, tells us about the company's latest offerings - from its Smart Retail Alert, an all-in-one text messaging service designed to help LP managers in the field be more effective, to its geo-fencing safety application called Employee Watch.

---
In this LPNN Quick Take, Craig Cunningham, VP Business Development, Universal Surveillance Systems, talks with Amber and Joe. Craig elaborates on USS' unique "blending strategy," his experience as a 30-year veteran in the retail industry, and some helpful advice for the next generation of LP executives coming up in the business.
Solution Providers, have a video or commercial you want to publish? Contact us.


e-commerce

Sponsored by The Zellman Group
Fraud in Global B2C E-Commerce & Online Payment 2014
The report, "Fraud in Global B2C E-Commerce and Online Payment 2014" shows that as online retail revenue is increasing at double digit growth rates globally, and is expected to total nearly 2 trillion Euros in the next four years, fraud is also increasing. The potential for fraud causes many prospective shoppers to stay away from online sales, and is forcing merchants to establish fraud prevention measures. One of the major trends in E-Commerce security is that fraud is expanding beyond payments into account takeovers, which are responsible for an increasing share of total E-Commerce fraud. Multi-channel and pure online merchants such as Home Depot, Neiman Marcus, Target and eBay were occasional targets of account takeover crimes in 2014.
marketwatch.com
2014 Fraud Spike Cost US Retailers $32 Billion
According to the data, annual fraud costs reached $32 billion in 2014, a 38 percent increase over 2013, which has galvanized calls for more secure payments processing from both private companies and public officials. Fraudulent payments account for 0.68 percent of retail revenue, up from 0.51 percent in 2013, both due to yearly increases in retail sales as well as the greater impact of mobile payment software. On a similar line, prevention has also gotten more expensive at $3.08 per every dollar lost to fraud, up from $2.79 just a year before. E-commerce merchants were adversely affected by the fraud increase in 2014, reporting 0.85 percent of revenue being lost as a result of hacks, slightly more than the average for retailers. Virtual currency merchants, such as those who use Bitcoin and make up around 11 percent of the retail business, were the most likely to be hit by online fraud, with losses more than double those seen by retailers that did not use cryptocurrency.
pymnts.com
U.S. annual e-retail sales surpass $300 billion 1st time - up 15.4% over 2013
"Fraud is not a person - it is a dynamic grouping of statistics that deviate from the norm."
Stuart B. Levine, CFI, CFCI
CEO, The Zellman Group & Zelligent

ORC News
Sponsored by Security Resources
ORC Cases over $500,000 represent 90%+ of the $$$ where case dollars are reported - but only 6.5% to 8.8% of # of cases
| | | | |
| --- | --- | --- | --- |
| | Total ORC Cases with $ Reported | # cases over 500K | Total Suspects in cases over 500k |
| 2012 | 317 | 28 | 284 |
| 2013 | 508 | 33 | 465 |
| 2014 | 757 | 63 | 145 |
| | | | | |
| --- | --- | --- | --- | --- |
| | Total $ amount in cases over 500k | Average $ amount per 500k Case | Cases reporting $$ - % of 500K cases | % total ORC $$ reported |
| 2012 | 72,150,000 | 2,576,785 | 8.8% | 49% |
| 2013 | 484,125,000 | 14,670,454 | 6.5% | 96.5% |
| 2014 | 1,232,305,568 | 19,560,405 | 8.3% | 98% |
Fencing Operation: Northern New Jersey Fence sentenced to three years prison - selling 1,400 stolen appliances on eBay and Amazon A Clifton man was sentenced Tuesday to three years in prison for selling $275,000 worth of stolen appliances on eBay and Amazon. Abraham Baruchov, a 49-year-old father of nine and grandfather of seven, wept and pleaded for leniency while ducking behind his attorney and trying to shield his face from a news photographer. "There is no excuse," he said between sobs. "I made a mistake." He was led out of the Hackensack courtroom in handcuffs. Prosecutors said Baruchov's crime was no mistake. They said he purchased and received coffee makers and other appliances that he knew were stolen from a major retail company. They said that all the items – about 1,400 appliances, including Keurig and Cuisinart coffee makers – were bought with stolen credit cards. The items were then shipped to addresses used by Baruchov or were sent directly to his online customers, prosecutors said. Baruchov was aware of the whole scheme that went on for more than a year – from January 2013 to February 2014. northjersey.com
Kentucky State Police recover $360,000 of Baby Formula during random Vehicle Inspection Kentucky State Police are investigating after a tractor-trailer was located with $360,000 in stolen formula. On February 12th, Kentucky State Police Commercial Vehicle Enforcement officers stopped a tractor-trailer on I-65 South at the Kentucky/Tennessee line. During the stop officers found a substantial load of baby formula in the trailer that did not have proper paperwork. CVE officers contacted the Kentucky State Police Vehicle Investigations Branch who determined the load was stolen from Fayette County, Ohio on February 3rd. The formula was valued at $360,000. Kentucky State Police are investigating the theft along with Fayette County Ohio's Sheriff's Department. wkyt.com

Three sister ORC ring hitting Walmart stores for baby formula in Greater Toronto Area (GTA) Three sisters are accused of stealing more than $1,600 worth of baby formula from a Walmart store on Valentine's Day and police allege they attempted to take more of the product from other locations. Durham Regional Police say the alleged incidents began at a Walmart on Baldwin Street South in Whitby, where two women tried to leave the store without paying for more than $1,200 worth of baby formula on Saturday. An alarm went off and they fled to a car, which was being driven by a third woman. The formula was left behind, police say. Soon after that incident, police say the same three suspects went to a Walmart on Laval Drive in Oshawa. It is alleged they were "captured on store surveillance" stealing baby formula that was worth more than $1,600. Police say the same suspects were then spotted at a different Walmart in Oshawa, on Harmony Road North. Store security called police, but the women left the store and they also left behind a cart with baby formula in it. They were arrested in their vehicle. cbc.ca

More than $10,000 of furniture stolen from Sioux Falls store Police are investigating after more than $10,000 of merchandise was stolen from Spencer Furniture in Sioux Falls. According to Police the theft happened sometime over the weekend, but was not discovered until Monday morning. Employees of Spencer Furniture found a garage door had a hole cut in it. Inside, files and paperwork had been dumped around. Workers also discovered a delivery truck had been loaded with more than $10,000 of furniture and then taken. Some of the stolen items included four mattresses, a love seat, chests, a nightstand, four rugs, and a coffee table. The truck was later found empty. ksfy.com

ORC male duo busted hitting Walmart in Riverdale, New Jersey for $3,000 in merchandise

Utah ORC Association Hosting 'Anti-Counterfeiting' Training Event for Law Enforcement on March 4th Click here to learn more.

Man books Genius Bar Apple Appointment, Swipes 6 phones

North Coventry, PA Police apprehend Boscov's suspect in two-county car chase

Chillicothe, OH Police Seek Identity of Wal-Mart Theft Suspect

Multiple suspects sought in Gander Mountain thefts in Lubbock, TX
Do you have an ORC case to share?
Share your ORC news and help the industry grow

Retail Crime News

Sponsored by NuTech National
'Largest' identity theft ever busted in Indianapolis - access to nursing home patients ID's - opened credit card accounts - found over $100,000 in money & merchandise "This is the largest identity theft case that I've ever worked in my career," police detective said. After searching the home, detectives found a ledger containing hundreds of names and credit account numbers. Police say the list of potential victims extends beyond Indiana. "It's probably a former employee that's taken the identifications and used this to start this ring or to operate this ring," said an undercover IMPD officer. fox59.com

CVS Robber Attempted Suicide During Arrest in Willimantic, CT The man accused of robbing a CVS pharmacy in Willimantic at knifepoint Tuesday morning tried to take his own life by cutting his neck when officers arrived at his home on Main Street, according to police. Police said Daniel Ashford, 37, robbed the CVS at 1200 Main Street, then went back to his home down the road at 1163 Main Street. No one was hurt in the incident but police said Ashford tried to slit his own throat Tuesday afternoon when officers tracked him to the house. Police said Ashford may be a repeat offender. "We are attempting to link him to two other recent robberies within the city: one with the Subway on High Street and the other just last week, next door to the CVS, across the street from where this gentleman lives," Police said. nbcconnecticut.com
Wisconsin Walmart employee found guilty in the 2013 shooting of a co-worker A former employee of Walmart in Neenah, WI was found guilty yesterday in a 2013 shooting at the store that left a co-worker on the brink of death. A jury will convene next week to determine whether Justine M. Boyd is responsible for her actions based on her mental state when the shooting occurred. Boyd, 48, appeared in Winnebago County Court where she pleaded no contest to a charge of attempted first-degree intentional homicide. Boyd was arrested and charged with attempted homicide after the Aug. 14, 2013, shooting. Police said Boyd was jealous of a Walmart co-worker and shot her, leaving the woman crumpled and bleeding on the floor. postcrescent.com

Pier 39 jewelry store robbed at gunpoint on Presidents Day; 3rd Jewelry robbery in the area in a month A jewelry store at Pier 39 was robbed at gunpoint on Presidents Day, police said, in the third such armed robbery in San Francisco in the past month. Two men walked into the store and one of them pointed a gun at the 28-year-old man who worked there and told him to get on the ground. The second suspect smashed glass display cases and snatched jewelry before the two crooks fled in a dark-colored SUV, police said. The heist comes on the heels of two previous armed robberies of jewelry stores this month. On Feb. 6, a jewelry store was robbed at gunpoint in the 500 block of Sutter Street near Union Square about 11:47 a.m. The employees were also forced to the ground at gunpoint, police said. Three men made off with jewelry and fled in a light-colored SUV. On Feb. 4, the Tiffany & Co. store in the Westfield Centre mall was ambushed by three armed crooks about 3 p.m. sfexaminer.com

Verizon Store Robbery in Palm Desert, CA was an Inside Job Investigators determined that an armed robbery last month at a Verizon store was an inside job, resulting in the arrests of an employee and his alleged accomplice, sheriff's officials announced Tuesday. The robbery occurred Jan. 28 about 8 p.m. at the store in the 78000 block of Highway 111. Officers were told that a suspect walked into the store just as it was closing, displayed a handgun and demanded cash and phones. The gunman got away with and undisclosed amount of cash and 49 iPhones worth about $55,000. patch.com
Former Game Stop employee robs 3 Game Stop stores in Palm Beach Co, FL, is recognized by clerk A former Game Stop employee was arrested Monday after robbing a Game Stop where the clerk recognized him, according to the Palm Beach County Sheriff's Office. Deputies said Glenn Carvajal, 35, robbed a Game Stop on Oct. 17, 2013. He walked into the store, handed the clerk a note that indicated he was robbing the place and showed her a gun. The woman told deputies she knew her robber as Carvajal because the two worked together. He was also the former manager of the store. After Carvajal left, the woman told the male employee what had happened and they called 911. During their investigation, deputies discovered Carvajal was the suspect for two other Game Stop robberies - one in Vero Beach and another in Melbourne. He was arrested Monday and charged with robbery with a firearm. sun-sentinel.com

Grocery Store employee in Harrison, Co, OH steals $100,000 A woman was indicted Tuesday in Harrison County after she was arrested and charged with stealing thousands from a business in Hopedale. Harrison County Prosecutor Owen Beetham said the business that suffered that loss -- around $100,000 -- was Wood's Food Center. wtov9.com

Three people busted for stealing $1,588.42 worth of merchandise from Walmart in Guilford Township, Pa.

Brinks Security Guard sentenced to 22 years for Aggravated Armed Robbery in Texas

Woman arrested after attempted theft $8,500 at Kay Jewelers Boynton, FL Beach mall

11 year old Charged with Arson for Fire at Ollie's Outlet in Chattanooga, TN

South Euclid, OH shoplifter arrested for 109th time in CVS

Jersey City, NJ man arrested for stealing a case of deodorant from Walmart, possible attempted burglary at Lowe's

Kansas City, MO Police search for suspects after two women get robbed at Brookside Price Chopper

Former Philadelphia Hockey player allegedly shoplifted at Vineland, NJ Home Depot

Surveillance video of Deerfield, FL Boost Mobile store robbery released


Robberies and Burglaries
● About Coffee - Flagstaff, AZ - Burglary
● CVS - Willimantic, CT - Armed Robbery
● Double Take II - Norfolk, VA - Burglary
● Dunkin Donuts - Middletown, CT - Assault w/ Knife
● Family Dollar - San Antonio, TX - Armed Robbery
● Mattress Zone - Corpus Christi, TX - Burglary
● Mobile Mart - Castleton, NY - Burglary
● Mohrmann's Drug - Gonzales Co, TX - Burglary
● Obama Food Mart - Tampa , FL - Shooting
● Payless Shoe - Lewisville, TX - Armed Robbery
● Quik Mart - Muskogee,OK - Armed Robbery
● Shell - Jackson, MS - Armed Robbery - 2 clerks shot
● Tommy's - Lorena, TX - Armed Robbery
● Trail Ends - Delaware Co, OK - Armed Robbery
● Walmart - East Norriton, PA - Armed Robbery
● 7-Eleven - Salt Lake City, UT - Shooting



Featured Job Listings
Sponsored by NuTech National
Feature Your Job Here For 30 Days -
70% Aren't On the Boards
NEW TODAY VP of LP
Mattress Firm
Houston, TX
Mattress Firm
Director of Risk Mgmt & AP
Goodwill - Easter Seals, MN
ST Paul, MN
Goodwill - Easter Seals, MN
Director Fraud Analytics & Investigations, Global Investigations
Starbucks
Seattle, WA
Starbucks
Director of LP
Haagen Grocery Stores
Seattle, WA
Supervalu
Director of LP
PacSun
Anaheim, CA
PacSun
Director Global AP
KFC & PH
Plano, TX
YUM! Brands
Sr. Director, Field LP
Ross Stores
Dublin, CA
Ross Stores
VP Supply Chain, LP & Safety
Ross Stores
Ft. Mill, SC
Ross Stores
VP of Sales
Checkview
Chanhassen, MN
Checkview
Director LP
Sephora
San Francisco, CA
Sephora
Corporate Mgr LP
Five Below
Philadelphia, PA
LinkedIn
Director LP East
Old Navy
New York, NY
Gap Inc
NEW TODAY Regional Dir AP
Rite Aid
Albany, NY
Rite Aid
NEW TODAY Regional Dir AP
Rite Aid
Warwick, RI
Rite Aid
Regional Dir AP
Rite Aid
Baltimore, MD
Rite Aid
Director of Divisional LP
Dollar General
Goodlettsville, TN
Dollar General
Director Market LP
Walgreens
Phoenix, AZ
Walgreens
Director Market AP
Walgreens
Glastonbury, CT
Walgreens
Director Market AP
Walgreens
Guaynabo, PR
Walgreens
Director Market AP
Walgreens
Denver, CO
Walgreens
Director Market AP
Walgreens
Southfield, MI
Walgreens
Director Market AP
Walgreens
Roseville, MN
Walgreens
Market Asset & Profit Protection Mgr
Sears
Los Angeles, CA
Sears Holdings Corp
Zone Asset & Profit Protection Mgr
Sears
Houston, TX
Sears Holdings Corp
Zone Asset & Profit Protection Mgr
Sears
Dallas, TX
Sears Holdings Corp
Regional AP Mgr
SpartanNash
Grand Rapids, MI
LinkedIn
Regional LP Mgr
Dollar General
Multiple locations nationwide
Dollar General
LP Manager
Bowlmor AMF
Long Island, NY
Bowlmor AMF
LP Manager
Bowlmor AMF
Dallas, TX
Bowlmor AMF
LP Manager
Bowlmor AMF
Chicago, IL
Bowlmor AMF
LP Manager
Bowlmor AMF
Denver, CO
Bowlmor AMF
Regional LP Manager
PetSupermarket
Tampa, FL
Downing & Downing
Regional LP Manager
Tilly's
Orlando, FL
Tilly's
Market AP Specialist
REI
Los Angeles, CA
REI
Communications Center Operator
Wegmans
Rochester, NY
Wegmans
Store AP Officer
Wegmans
Buffalo, NY
Wegmans
AP Officer
Wegmans
Rochester, NY
Wegmans
AP Specialist
Wegmans
Syracuse, NY
Wegmans
AP Specialist
Wegmans
Woodbridge, VA
Wegmans
AP Specialist
Wegmans
Woodbridge, NJ
Wegmans
AP Specialist
Wegmans
Hunt Valley, MD
Wegmans
Sales Representative
NuTech National
Maitland, FL
NuTech National
National Account Executive
Checkview
Northeast Region
Checkview
National Account Executive
Checkview
United States
Checkview
Corporate Investigator
Confidential
San Francisco Bay, CA
Confidential
National Account Manager
Vector Security, Inc
TBD
Vector Security, Inc

Limited Time Only - Post Your Multi-Unit LP jobs for FREE - Learn More Here


Daily Job Alerts


Appearing One Day Only
View our Internet Jobs Archives here
LP Supply Chain Mgr
JC Penney
Forest Park, GA
JC Penney
LP Supervisor
JC Penney
Akron, OH
JC Penney
LP Supervisor
JC Penney
Pasadena, TX
JC Penney
LP Supervisor
JC Penney
Buford, GA
JC Penney
Dept Mgr LP & Safety
Lowe's
Carmel, IN
Lowe's
Dept Mgr LP & Safety
Lowe's
Columbus, OH
Lowe's
Dept Mgr LP & Safety
Lowe's
Redlands, CA
Lowe's
AP Team Leader
Target
Rogers, MN
Target
Area LP Mgr
Ulta Beauty
Atlanta, GA
Ulta Beauty
Area LP Mgr
Ulta Beauty
St. Louis, MO
Ulta Beauty
LP Mgr
Macy's
Skokie, IL
Macy's
LP District Mgr
Shop N Save
Kirkwood, MO
Supervalu
LP Manager Hrly
Kmart
Du Bois, PA
Sears Holdings Corp
LP Manager Hrly
Kmart
Columbia, PA
Sears Holdings Corp
LP Manager Hrly
Sears
Ogden, UT
Sears Holdings Corp
LP Manager Hrly
Kmart
Goldsboro, NC
Sears Holdings Corp
LP Mgr
Macy's
Daly City, CA
Macy's
Safety & Security LP Sr Mgr
Papa John's
Louisville, KY
Papa John's
Reg. LP Mgr
Dollar General
Middlebury, VT
Dollar General
AP Manager in Training
Walmart
Bucyrus, OH
Wal-Mart
AP Manager in Training
Walmart
Ardmore, OK
Wal-Mart
AP Manager in Training
Walmart
Silvis, IL
Wal-Mart
AP Manager in Training
Walmart
Carson City, NV
Wal-Mart


Home of the Industry's Original
On the Move

Maurice Edwards, CFI was promoted to SVP, Enterprise Risk Management for Mattress Firm.
Chase Seitz was named District Director of Asset Protection for Macy's in Seattle, Washington.
Todd Scott was promoted to Regional Loss Prevention Manager for National Stores Inc.
Cesar Barajas was named Regional Loss Prevention Manager for Game Stop.
Al DiLorenzo, LPC was named Sr. Manager, Field Loss Prevention & Security for Coast Guard Exchange.
Felix Soto, LPQ was named Area Manager, Field Loss Prevention & Security for Coast Guard Exchange.
Ann Schwab was named LPBI Analyst & Investigator for Coast Guard Exchange.

Post Your New Job or Promotion!
See all the Industry Movement


Your Career
Sponsor this section of the Daily
The Real Reason You Are Stressed
Stress is a problem, but it's not the enemy. The real enemy is our assumption that stress is a toxic state that needs to be eliminated. Stress is really a normal biological response to challenge and allows us to get things done. Once you find the source of stress, you can develop coping skills. Take control

10 Ways to Stay Calm in the Face of Daily Stress Stress isn't going to go anywhere, so it's best if we learn how to deal with the challenges we are going to face in our lives. To survive and thrive we need to find ways to deal with pressure. Here are some tips to keep your cool. Plan ahead

Get More Done by Focusing Less on Work
When people have a deadline, or want to get more done at work, they usually stay later, revise to-do lists and try to cram more work into every day. Maybe we're going about this all wrong. What if we put less energy into the work and focus on the areas of life we care about? Minimize barriers

4 Common Productivity Tips that Are Actually the Worst You've heard a lot of different ways to get focused and be productive at work. Have you found any that just don't work? Here are some tips that won't work for keeping your focus, the reasons why and what you should do instead to fix it. Myth: Don't check email first thing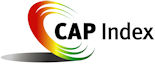 Tip of the Day
Sponsored by Vector Security
Energy is the primary force behind success and without it mediocrity or failure is almost guaranteed. The ability to move things forward and influence change requires energy and there's a direct correlation to the amount of it and to the degree of success. It's great to start off energized and gung ho about a project or initiative, but it's critical to maintain the energy thru to completion. As one senior executive has said, "there's no bad plan -- it's always a matter of execution" and execution is all about energy. So when you think you've lost your energy, take a break, do something different, and give your mind a chance to re-energize. Because the worst thing you can do is to try to execute without it.

Just a Thought,
Gus







Upcoming Events
---
Recruiting?
Get your job e-mailed to everyone... everyday
Post on our Featured Jobs Board!
Reach your target audience in 2015 every day!
Request our 2015 Media Kit
update account / change e-mail
unsubscribe FEEDBACK
www.downing-downing.com

Advertise With The D&D Daily




36615 Vine Street, Suite 103
Willoughby, OH 44094
440.942.0671
copyright 2009-2019
all rights reserved globally