The D&D Daily Mobile Edition
February 19,

2015



The LP Industry's #1 News Source - Informing, Educating and Instilling a sense of community


News Brief
Sponsored by WG Security Products, Inc.
Movement at Director of LP level in 15' - Biggest Ones Last Year - Biggest Roll-Out of 2014? - What will be the biggest one this year? Last year it was Wal-Mart's U.S. promotion of Mike Lamb, Amazon's naming Jason Coren and Macy's promotion of Kevin Coleman to the senior LP roles were the biggest senior appointments of the year. Regis Corp.'s roll-out of an entire field LP structure of around 20 LP executive jobs was the biggest roll-out.

If early signs are right then this might be a fairly good year for Director level LP jobs. With some new jobs popping up, like Haggen's we mentioned this week and even the new opening at The Mattress Firm and Yum Brands and a few others. But for this being only the second month of the year to have this type of activity may be a good thing. Last year we certainly didn't see this type of movement this quick. Just a thought Gus Downing

The Retail Equation Unveils Monthly Return Index to Shed Light on U.S. Return Trends The TRE Return Index, a monthly analysis of merchandise return activity compared to U.S. retail sales. Designed to help retailers gain broader visibility into their consumer-facing processes, the TRE Return Index provides retailers with a monthly overview of return trends, statistics and key learnings. The January 2015 TRE Return Index is 95.5, which is 32.8 percent lower than December 2014 (142.2) indicating that, as expected, the amount of returns in January were considerably less than in the late-December post-holiday period. However, the first Friday and Saturday in January still saw high return volume levels as after-Christmas returns continued into early 2015. Mall-based stores had the shortest TRE Return Index fall this month, indicating that return behavior in mall stores did not taper off as quickly as other formats. theretailequation.com

Sears at the 'Tipping Point' this year - traders anticipate a credit default in near term It now costs more to insure against a Sears default for a year than for five years, a dynamic that indicates traders anticipate a credit event such as a default in the near term. The relationship was reversed as recently as last month. The 129-year-old company, which has lost $7 billion over the past four years, is trying to avoid the fate of RadioShack Corp. "It's becoming increasing clear that this year is going to be the tipping point for liquidity." "The big question is if Lampert can pull off something on the real-estate side and what he does with the cash that he brings off that." wwd.com

UPS Accused of Shipping Untaxed Cigarettes in New York - NY State seeks $180M in damages United Parcel Service Inc. was accused of shipping more than 136 million contraband cigarettes across New York over the past five years, in a lawsuit filed by the state of New York and New York City. The suit, filed in federal court in Manhattan, seeks $180 million in damages and penalties. Last year, the state filed a similar suit against FedEx Corp., seeking $70 million for alleged illegal shipments and $165 million in penalties. The decision in that case is pending. The lawsuit accused UPS of shipping nearly 700,000 cigarette cartons between 2010 and 2014, leading to a tax loss of about $5 million for the city and $30 million for the state. The lawsuit also accused UPS of collaborating with various dealers to traffic the contraband cigarettes, and it said at least 70 packages were marked as having been handed to a child. wsj.com

Millennials becoming known as Generation Leaky - A Security Nightmare - Milliennials, "have no interest in protecting their data" Various surveys have found that workers born between the early 1980s and early 2000s are much more concerned with productivity and convenience than security, to the point where they will ignore IT directives or work around. "They will pay double for organic bread," he wrote, "... but they place seemingly no value on the integrity and security of their personal identifiable information, let alone the consequences a hack could have on their friends, families, colleagues and employers." The security implications of such attitudes could be large. Ages 22-24 are the top three in population in the U.S. And with Boomers and Gen Xers moving toward retirement, Millennials are about to become the largest generation in the workforce. If they really don't care about security, it would seem they will be creating an expanded threat landscape that will be a hacker's dream and an organization's nightmare. csoonline.com

Data Security, Omnichannel Initiatives Top Retail CIO's Priority Lists Managing data security is the most urgent focus area for retail CIOs, with 97 percent of surveyed business leaders placing it at the top of their 2015 priority lists. Retail CIOs are acutely aware of their role in collaborating closely with their line of business colleagues to plan for and prevent threats to security by sophisticated cyber criminals. nrf.com

Dutch Court doesn't take it seriously obviously with only sentencing hacking ring member to 14 months - six months suspended and a big 160 hours of community service - WOW what a sentence A Dutch court has sentenced a 20-year-old online scammer to 14 months in prison, six of which are suspended. The man, from Amsterdam-Zuidoost, was found guilty of hacking computers and scamming (customers of) several web shops as well as a number of clients of one bank. The man, who was a member of a phishing ring, was given an additional sentence of 160 community service. The phishing racket to which the scammer belonged sent emails to potential customers containing a link to a fake login page of a web shop or other online company. The customer's details were copied from that fake page. These were then used to order cell phones, tablets, laptops, cameras and other products from the authentic web shop. The scammers went on to change the delivery addresses. These changes were passed on to mail delivery staff who knew what was going on. If necessary, they signed receipts and intercepted parcels. The products were never paid for. Editor's Note: Obviously the Eastern Europe just doesn't get it and doesn't see the impact all of this is having world wide and most dramatically here in the States. fraudhelpdesk.org

Mississippi House approves felony charges for cargo theft

Walmart to boost pay well above minimum wage for 500,000 workers

Kmart re-branding some stores as K-Fresh

Tractor Supply opens 1,400th store as part of aggressive expansion - opening 115 in '15

Ikea's ready to build its new 1.4M square-foot Midwest hub in Joliet, IL

Advanced Auto eliminated 6 Regional LP Managers last month in a reorg

Quarterly Same Store Sales Results
Wal-Mart Q4 consolidated net sales up 1.4%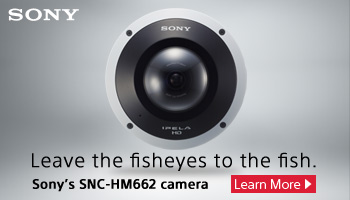 All the news - One place - One Source - One Time
The D&D Daily respects your time
& doesn't filter retail's reality
Report Your News!
(content subject to approval)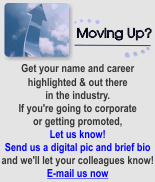 Vendor Spotlight



Loss Prevention News Network

As the market leader in network video, Axis Communications has been a driving force behind the shift from analog to digital video surveillance. Hedgie Bartol, Retail Business Development Manager - North America, Axis Communications, tells us how the conversion from analog to IP video is going here in the States and what we expect to see entering the mainstream this year. Hear Hedgie's advice for the retail LP executive looking to evaluate and sell this technology to their management team, and the importance of having a cyber strategy when embarking on a migration plan.

---
MCs Joe and Amber talk about finding the right balance between work and life on social media in this fun, honest LPNN Quick Take. Amber puts Joe on the "hot seat," asking about his social media policy - Would Joe accept a Friend Request on Facebook from a work colleague? His answer may surprise you.

Solution Providers, have a video or commercial you want to publish? Contact us.


e-commerce

Sponsored by The Zellman Group
"Fraud is not a person - it is a dynamic grouping of statistics that deviate from the norm."
Stuart B. Levine, CFI, CFCI
CEO, The Zellman Group & Zelligent

ORC News
Sponsored by Security Resources
Lego Bust in Coconut Creek FL; Running Makeshift Stockroom out of Garage A Coconut Creek couple was arrested after authorities discovered a garage filled with thousands of dollars' worth of stolen toys that they sold online, a Broward Sheriff's Office spokeswoman said. Deputies on Wednesday removed box after box filled with the stolen items from the couple's home in the 6000 block of Northwest 42nd Avenue. BSO spokeswoman Gina Carter said, "They actually have a false wall built into their garage, and it's basically like a makeshift stock department." "They have it stocked floor to ceilings with all kinds of different action figures and Lego sets." Deputies arrested Krishna Ramotar, 43, and Sela Mafi, 34. Carter said the couple printed bogus bar codes at home and used them to change the prices of the toys in retail stores throughout Broward County. "They would hit the same stores several times, hit all the stores that they could in that area, buying all these items, buying multiples of the same item (and) turning around and selling those for a great profit," Carter said. For nearly a year, detectives tracked the couple as they listed about $60,000 in stolen toys online. Ramotar and Mafi face charges of dealing in stolen property and grand theft. local10.com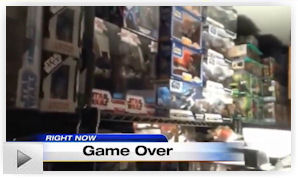 Four arrested in crime ring that cost Home Depot $21,000 Louisville Metro Police say they've arrested four people who were involved in an organized crime ring, stealing tens of thousands of dollars from Home Depot. According to multiple arrest reports, 30-year-old Cecil L. Stewart, 30-year-old Carly J. Smith, 30-year-old Eric Grindell and 23-year-old Rebecca Beckett were arrested Tuesday evening near the interchange between I-65 northbound and KY Route 1065. Police say they stopped a red 1997 Ford Explorer driven by Grindell after it failed to come to a complete stop at a stop sign. Police also say they had just seen the vehicle leave a Home Depot store at the corner of Preston Highway and Blue Lick Road. According to arrest reports, Grindell admitted to participating in "an ongoing scheme" in which he would enter Home Depot stores and steal merchandise, then return it for gift cards that are then sold for cash to local pawn shops. wrdb.com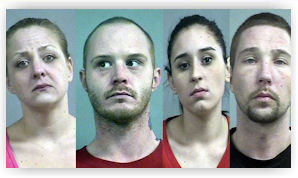 "Stand-In-A-Wall" gang Distract Cashier, Steal Money From Store Cash Registers in Mission Hills, CA Police are searching for three men they call the "Stand-In-A-Wall" gang, wanted for stealing money from cash registers in businesses. "When you see it on video, it's quite obvious," Los Angeles police Detective Samer Issa said. "Two of the suspects form a wall, like soccer players, to block a clerk's view as their accomplice steals cash." The suspects targeted four Food 4 Less stores on Thursday in the North Hollywood, Devonshire and Norwalk areas, and they may be targeting other chain stores, Issa said. "The till-tapper got several hundred dollars, and all three walked out together." cbslocal.com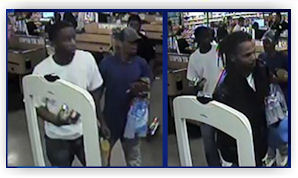 One arrested in T.J. Maxx and Doctors on Sight theft in Prince Fredrick, MD On Feb. 9 shortly after 9:00 p.m. Dep. J. Buck responded to the T.J. Maxx store in Prince Frederick for the report of a theft. A store employee advised that two men grabbed over $1,400 worth of Coach and Michael Kors purses and fled the store without paying. A store loss prevention investigator provided the name of two suspects in similar shopliftings currently being investigated in Anne Arundel, Prince George's and Montgomery counties. Store surveillance tapes were reviewed by Dep. Buck who identified one of the suspects as Reginald Ray Williams, 50, of Washington, D.C. On Feb. 11, Cpl. J. Wahlgren responded to Doctors on Sight in Prince Frederick, for the report of a theft of numerous eye glass frames valued at over $2,800. thebaynet.com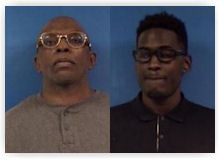 Waunakee, WI men charged with stealing, selling more than $22,000 in phones Two Waunakee men were charged Wednesday with stealing and selling more than 30 high-end cellphones, worth more than $22,000, from a store where one of them worked. Nicholas L. Albrecht, 24, and Justyn A. Kenyon, 23, each face several felony and misdemeanor theft charges. The money they gained from selling the phones was used to buy heroin, according to a criminal complaint filed in Dane County Circuit Court. Despite taking phones that retailed for a total of $22,050, most of them Apple iPhone 6 devices, the pair netted $9,621 by pawning them with reseller kiosks at East Towne Mall and West Towne Mall and other local shops. madison.com

$4K in bras stolen from Victoria's Secret in the Wyoming Valley Mall, Wilkes-Barre, PA The presence of "suspicious" females and a sounding security alarm at Victoria's Secret on Tuesday apparently wasn't enough to prevent the theft of 94 bras. The manager further reported that there were suspicious females in the store at approximately 5:50 p.m., and the security alarm went off when they exited. However, it was unknown at the time if they had taken anything, police said. timesleader.com

Video shows woman stealing $600 in goods from Kohl's in New Hartford, NY Surveillance footage released by the New Hartford Police Department shows a woman loaded her cart with merchandise before she walked out without paying, police said. syracuse.com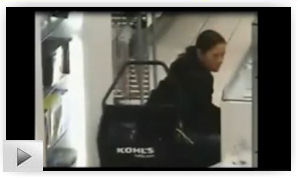 Nacogdoches, TX, police bust male after $2,000 of fraudulent refunds and $600 shoplifting of clothes from Beall's

Man steals $5K worth of iPads from Guelph, Ontario, Target

Two men grab 26 bottles of cologne $1,916 - from a 'store' in Boca Raton, West Glades Road

Hamden Police: New Haven man facing robbery charge, 6 outstanding warrants
Do you have an ORC case to share?
Share your ORC news and help the industry grow

Retail Crime News

Sponsored by NuTech National
Walgreen's guard stabbed, 2nd employee injured at San Francisco's Union Square Neighborhood Three people have been taken into custody, and San Francisco police are looking for a fourth person of interest after a fight occurred early Wednesday morning inside a Walgreens store in Union Square. Police said it appears the suspects had a dispute with a Walgreens employee working at the store on Powell Street, then returned to the store early Wednesday morning around 2:00 a.m. San Francisco Police said a security guard was beaten by four suspects and another employee was stabbed multiple times. "The Walgreens employee was injured with multiple stab wounds to the body area," Caltagirone said. "The security guard was assaulted. One of the suspects had a stab wound to the neck area." Police were able to quickly apprehend three of the suspects after they fled the store. A fourth got away, but Police said they know that person's identity. Both of the victims are in stable condition. The suspects will face multiple charges including assault, conspiracy and attempted murder. cbslocal.com

Armed Robbery Suspect Dies after Being Shot by Pharmacist in Pinch, WV A robbery suspect, who was shot by a pharmacist, has died from his injuries. The Kanawha County Sheriff's Office says the robbery was reported at Good Family Pharmacy along Pinch Road in Pinch about 9:45 a.m. Wednesday. The person who called 911 told dispatchers the suspect had been shot by a member of the pharmacy staff. Deputies say the masked suspect entered the pharmacy and pointed a gun at the staff. The pharmacist on duty pulled out his own gun he was carrying concealed and shot the suspect in the chest, according to deputies. Pharmacy staff began lifesaving measures on the suspect, until emergency crews got on scene. wsaz.com
2 charged after Walmart shoppers shot with a blowgun Two shoppers were hit with metal darts on the morning of Jan. 16 at a Walmart store on Tomball Parkway. Surveillance video from the store shows a 10-year-old boy getting shot with a dart on the back of his upper right arm as he walked into the store with his mother. Five minutes later, a 72-year-old woman was shot with a dart in her upper right shoulder blade as she rode a motorized scooter to her car in the parking lot. click2houston.com
St Louis County Police release Ross Dress for Less looting video Instead of hordes of looters barreling into stores post-Ferguson, only three men are featured in the latest video released Wednesday by police showing the mayhem that followed the Michael Brown shooting in August. This particular store looted Aug. 10 is the Ross Dress for Less at 11310 West Florissant Avenue in north St. Louis County. In the Ross Dress for Less burglary, the three looters weren't interested in the dresses, or any clothing for that matter. During their quick crime spree, they focused on the cash registers and jewelry. stltoday.com
Suspect in Victoria Jewelers, Richmond, VA shooting sentenced to 22 ½ years One of the men accused of shooting and killing a jewelry store employee was sentenced Wednesday. Paul Townes received 22 years and nine months of active time. "It was the high end of his sentencing guidelines," said Traci Miller. Townes is one of four people arrested for the murder that happened inside of Victoria Jewelers in May 2014. 29-year-old Muhammad Baig was found shot and killed inside. Baig was the father of two children, his daughter born less than 24 hours after his death. Anthony Lenard will spend at least the next 50 years in prison after pleading guilty to Baig's murder. Jesse Edmonds received two life sentences for first degree murder and robbery, plus ten years for conspiracy to commit robbery, and a combined eight years on two gun charges. nbc12.com


BJ's Wholesale employee busted for stealing credit-card number in Bridgeport, CT Sergio Molina, 22, turned himself in at police headquarters Tuesday to face charges issued in connection with the theft of a customer's credit-card number at BJ's Wholesale Club. Molina was charged with fourth-degree larceny, illegal use of a credit card and receiving goods illegally. He was released on a promise to appear Feb. 27 at state Superior Court in Bridgeport. According to police, Molina was working as a line supervisor at BJ's Wholesale Club on Black Rock Turnpike when he appropriated a customer's credit-card number last December to purchase $1,000 worth of Visa gift cards. fairfieldcitizenonline.com

Oklahoma City Serial Robbery Suspect Captured In Austin, TX The serial robbery suspect, whose image was clearly captured during an armed robbery at an Oklahoma City convenience store last week, has been apprehended in Texas. Law enforcement officials were quickly able to identify 46-year-old Christopher McClellan, after an image from his robbery at the EZ Mart on Feb. 10 was posted on the internet. news9.com
Robbery Suspect Pepper-Sprayed, Stumbles Into Arms Of FBI Agents Oklahoma City police said an 18-year-old, who attempted to rob a convenience store with an ax, was pepper-sprayed by the clerk and then stumbled into the arms of two FBI agents who happened to be at the scene. news9.com

Shopper who head-butted Walmart employee on video arrested in Deer Park, TX The woman who was caught on camera head-butting a Walmart employee during a fight inside a Deer Park store was arrested Tuesday. Jessica Albitz is charged with assault. Police say she attacked Alice Keener on Feb. 7 and the video of the incident quickly went viral. Keener says her two front teeth were damaged in the fight and they will need medical attention. Albitz said she head-butted Keener after what she calls bad customer service during a tax session. click2houston.com
Credit card fraud ring operating in West Lafayette, In.

Chesapeake, VA Police need help finding a man tied to counterfeit credit card purchases

Man admits to robbing bank inside Meijer store in Walker, MI

Burger King Employee From Toms River, NJ Helped Stage Burglary, returned the cash a short time later

Collierville, TN Police search for 4 men after The Shops at Carriage Crossing break-in


Robberies and Burglaries
● Audio High - Mountain View, CA - Burglary
● Beach Pawn - Brevard Co, FL - Burglary
● CVS - Akron, OH - Armed Robbery
● CVS - Princeton, NJ - Burglary
● CVS - Stow, OH - Armed Robbery
● Country Farms - Warminster, PA - Burglary
● Dollar General - Darlington, SC - Armed Robbery
● Dollar General - Columbia, SC -Armed Robbery
● Dollar General - Albion, MI - Burglary
● Kum & Go - Des Moines, IA -Armed Robbery
● Metro PCS - Manassas, VA - Armed Robbery
● Portland Express - Oklahoma City, OK - Armed Robbery
● Rite Aid - Pawtucket, RI - Armed Robbery
● Subway - Queensbury, NY - Burglary
● T-Mobile - Baton Rouge, LA - Aggravated Robbery
● 7-Eleven - Bend, OR - Aggravated Robbery
● 7-Eleven - Sarasota, FL - Armed Robbery
● 7-Eleven - Bonita Springs, FL - Armed Robbery



Featured Job Listings
Sponsored by NuTech National
Feature Your Job Here For 30 Days -
70% Aren't On the Boards
VP of LP
Mattress Firm
Houston, TX
Mattress Firm
Director of Risk Mgmt & AP
Goodwill - Easter Seals, MN
ST Paul, MN
Goodwill - Easter Seals, MN
Director Fraud Analytics & Investigations, Global Investigations
Starbucks
Seattle, WA
Starbucks
Director of LP
Haagen Grocery Stores
Seattle, WA
Supervalu
Director of LP
PacSun
Anaheim, CA
PacSun
Director Global AP
KFC & PH
Plano, TX
YUM! Brands
Sr. Director, Field LP
Ross Stores
Dublin, CA
Ross Stores
VP Supply Chain, LP & Safety
Ross Stores
Ft. Mill, SC
Ross Stores
VP of Sales
Checkview
Chanhassen, MN
Checkview
Director LP
Sephora
San Francisco, CA
Sephora
Corporate Mgr LP
Five Below
Philadelphia, PA
LinkedIn
Director LP East
Old Navy
New York, NY
Gap Inc
Regional Dir AP
Rite Aid
Albany, NY
Rite Aid
Regional Dir AP
Rite Aid
Warwick, RI
Rite Aid
Regional Dir AP
Rite Aid
Baltimore, MD
Rite Aid
Director of Divisional LP
Dollar General
Goodlettsville, TN
Dollar General
Director Market LP
Walgreens
Phoenix, AZ
Walgreens
Director Market AP
Walgreens
Glastonbury, CT
Walgreens
Director Market AP
Walgreens
Guaynabo, PR
Walgreens
Director Market AP
Walgreens
Denver, CO
Walgreens
Director Market AP
Walgreens
Southfield, MI
Walgreens
Director Market AP
Walgreens
Roseville, MN
Walgreens
Market Asset & Profit Protection Mgr
Sears
Los Angeles, CA
Sears Holdings Corp
Zone Asset & Profit Protection Mgr
Sears
Houston, TX
Sears Holdings Corp
Zone Asset & Profit Protection Mgr
Sears
Dallas, TX
Sears Holdings Corp
Regional AP Mgr
SpartanNash
Grand Rapids, MI
LinkedIn
Regional LP Mgr
Dollar General
Multiple locations nationwide
Dollar General
LP Manager
Bowlmor AMF
Long Island, NY
Bowlmor AMF
LP Manager
Bowlmor AMF
Dallas, TX
Bowlmor AMF
LP Manager
Bowlmor AMF
Chicago, IL
Bowlmor AMF
LP Manager
Bowlmor AMF
Denver, CO
Bowlmor AMF
Regional LP Manager
PetSupermarket
Tampa, FL
Downing & Downing
Regional LP Manager
Tilly's
Orlando, FL
Tilly's
Market AP Specialist
REI
Los Angeles, CA
REI
Communications Center Operator
Wegmans
Rochester, NY
Wegmans
Store AP Officer
Wegmans
Buffalo, NY
Wegmans
AP Officer
Wegmans
Rochester, NY
Wegmans
AP Specialist
Wegmans
Syracuse, NY
Wegmans
AP Specialist
Wegmans
Woodbridge, VA
Wegmans
AP Specialist
Wegmans
Woodbridge, NJ
Wegmans
AP Specialist
Wegmans
Hunt Valley, MD
Wegmans
Sales Representative
NuTech National
Maitland, FL
NuTech National
National Account Executive
Checkview
Northeast Region
Checkview
National Account Executive
Checkview
United States
Checkview
Corporate Investigator
Confidential
San Francisco Bay, CA
Confidential
National Account Manager
Vector Security, Inc
TBD
Vector Security, Inc

Limited Time Only - Post Your Multi-Unit LP jobs for FREE - Learn More Here


Daily Job Alerts


Appearing One Day Only
View our Internet Jobs Archives here
AP Specialist
Best Buy
Richfield, MN
Best Buy
LP Manager
Bloomingdale's
San Francisco, CA
Bloomingdale's
AP Manager
Cabela's
West Chester, OH
Cabela's
Regional LP Mgr
Family Dollar
Austin, TX
Family Dollar
District LP Mgr
Kroger
Marietta, GA
Kroger
AP Manager in Training
Walmart
Eastlake, OH
Wal-Mart
AP Manager
Sam's Club
Albany, GA
Wal-Mart
District Safety Lead In-Home
Sears
Bloomingdale, IL
Sears Holdings Corp
LP Manager Hrly
Sears
Dalton, GA
Sears Holdings Corp
LP Manager Hrly
Kmart
Asheville, NC
Sears Holdings Corp
LP Manager Hrly
Kmart
Concord, NC
Sears Holdings Corp
LP Manager Hrly
Kmart
Columbus, MS
Sears Holdings Corp
LP Manager Hrly
Sears
Bristol, VA
Sears Holdings Corp
LP Manager Hrly
Kmart
Sioux City, IA
Sears Holdings Corp
LP Manager Hrly
Kmart
Florence, SC
Sears Holdings Corp
LP Manager Hrly
Kmart
South Burlington, VT
Sears Holdings Corp
Multi Unit LP Mgr
Kmart
Closter, NJ
Sears Holdings Corp
ETL Assets Protection
Target
Hanford, CA
Target
Safety Program Mgr AP Solutions
Walgreens
Deerfield, IA
Walgreens
LP & EHS Mgr
Wholesale Sports
Lethbridge, AB, Canada
Workopolis
Sr Reg LP Mgr
CVS Caremark
Fort Worth, TX
CVS Caremark
Reg LP Mgr
CVS Caremark
Brooklyn, NY
CVS Caremark


Home of the Industry's Original
On the Move

Brian Farrar was promoted to Senior Regional Loss Prevention Investigator - EAST for National Stores Inc.
Jay Lapierre was promoted to Regional Loss Prevention Manager for National Stores Inc.
Emilio Maldonado was promoted to District Asset Protection Manager for Albertson's - Safeway.

Post Your New Job or Promotion!
See all the Industry Movement


Your Career
Sponsor this section of the Daily
Why the Best Leaders Always Listen First Leaders have a lot on their plates every day, with managing their team and making sure things run as smoothly as possible, but one of the most important things you can do as a leader is listen first. By listening first you develop your relationship with those around you and you are gathering information as well. Listen, then speak

5 Ways to Lead Your Team More Effectively Most great leaders want to build and lead an elite team. It takes persistence and development on your own part as well as taking action based on feedback you receive from those around you. Here are some tips to help you lead your elite team to success. Leadership at all levels

How Great Coaches Ask, Listen and Empathize Historically leaders were the people who knew the most, had all the answers. Leaders today still have to have a through understanding of their organization but they don't need to have all the answers. One way to adjust to this shift and be as effective is to take on a coaching role. Here's how to start. Help your team grow

You Might Be the Reason Your Employees Aren't Changing Everyone needs a coach, someone who can guide them, or help them with a behavior that may be setting them back. In order to make your employees feel changed by the experience here are three mistakes to avoid. Don't lecture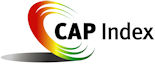 Tip of the Day
Sponsored by Vector Security
Agreeing to give a reference on someone is a serious obligation and responsibility because that executive is now depending on you to provide a favorable account of their work performance. Most often executives who ask you don't ask what are you going to say about my weaknesses or mistakes. They naturally assume that your long-term friendship and desire to see them succeed will rule the day and in some cases they're legitimately right. However, when making this commitment you also have a responsibility to make sure you don't overextend your support and help put them in a position to fail. And if the executive conducting the reference is extremely thorough, then you will be reviewing the executive's weaknesses and strengths.

Just a Thought,
Gus







Upcoming Events
---
Recruiting?
Get your job e-mailed to everyone... everyday
Post on our Featured Jobs Board!
Reach your target audience in 2015 every day!
Request our 2015 Media Kit
update account / change e-mail
unsubscribe FEEDBACK
www.downing-downing.com

Advertise With The D&D Daily




36615 Vine Street, Suite 103
Willoughby, OH 44094
440.942.0671
copyright 2009-2019
all rights reserved globally