The D&D Daily Mobile Edition
February 20,

2015



The LP Industry's #1 News Source - Informing, Educating and Instilling a sense of community


News Brief
Sponsored by WG Security Products, Inc.
NYPD 'BLAST' unit flooding major retail corridors this week in Upper West Side to address uptick in shoplifting From this Tuesday through Saturday, five plainclothes officers from the NYPD's Burglary, Larceny And Surveillance Team (BLAST) will be stationed along major commerical stretches in the 24th Precinct to try to catch shoplifters in the act, said Capt. Timothy Malin. In addition, about 15 other officers both from inside and outside the precinct are joining the operation, patrolling in uniform and in plainclothes at neighborhood stores, Malin said. The BLAST members are "really good at picking up recidivists. They dress like shoppers. They're really good at what they do," he explained. The operation comes after police busted a crew that stole merchandise from a Downtown store and then returned it to the shop's Upper West Side location for a $2,000 refund. The crew, made up of three men and two women, were arrested this month, but Malin could not provide further details because the sting is ongoing. Grand larcenies - or thefts of items above $1,000, including credit cards - more than doubled in the week from Feb. 2 to 8, compared to the same period last year, NYPD data shows. The precinct counted 11 grand larcenies during the weeklong period compared to five during the same stretch in 2014. However, grand larcenies are down during the 28-day period from Jan. 12 to Feb. 8 - with 38 occurring this year compared to 42 in 2014, data shows. Grand larcenies represented the top crime category in the 24th Precinct last year, accounting for 563 out of 1,020 major crimes, according to the NYPD. dnainfo.com

Supreme Court To Hear Case Of Muslim Woman Who Says Abercrombie & Fitch Denied Her Job Because Of Hijab The Supreme Court on Wednesday (Feb. 25) will hear the case of a young Muslim woman who says the Abercrombie & Fitch clothing store illegally denied her a job because she wears a hijab in keeping with her faith. The store argues that company policy used to forbid floor "models" - the company's word for store employees who interact with customers - from wearing caps, and that it was up to Samantha Elauf, 17 at the time of her interview, to make it clear that she needed a religious accommodation. A federal district court agreed with Elauf and her lawyers in the case, Equal Employment Opportunity Commission v. Abercrombie & Fitch Stores Inc., which originated in Tulsa, Okla. But the Denver-based 10th U.S. Circuit Court of Appeals sided with Abercrombie. Now the Supreme Court, which in recent years has generally sided with those who say that their religious rights have been trampled, will hear Elauf's appeal. huffingtonpost.com

Congress jumps on board of Obama's executive order about cyberthreat information sharing "Now, more than ever, Congress must take aggressive action to remove legal barriers to improve private entities' ability to share information to combat these attacks." The House Homeland Security Committee isn't the only congressional panel to take up cyberthreat information sharing legislation. The Senate Permanent Select Committee on Intelligence and the Senate Homeland Security and Governmental Affairs Committee are expected to consider cyberthreat information sharing legislation. govinfosecurity.com

How the billion-dollar Carbanak bank heist could have been avoided This month, the $1 billion (£650m) bank heist affecting up to 100 financial institutions has highlighted a growing gulf of miscommunication between chief executives of large organizations and their IT departments. Kaspersky Lab reports that, working with international law enforcement agencies Interpol and Europol, it discovered that the gang, dubbed Carbanak, used malware enabling it to see and record everything that happened on staff's screens. These and other recent high profile cyber attacks, such as that which recently saw 76 million customer accounts hacked at financial institution JPMorgan Chase, are forcing organizations to examine why cyber criminals see them as easy pickings. Some are rapidly reaching the conclusion that they need to plug any security holes not only in their own networks but also in those of their advisers and partner companies. The main reason that cyber criminals see large corporations and their senior advisers to be such easy targets is an alarming disconnect between company board members and their IT departments - a virtual 'Intelligence Gap'. As legislation in the US rapidly moves towards making the reporting of corporate data breaches compulsory, chief executives will find their neck is on the line if they are seen to have mindlessly delegated all cyber security matters to their staff. itportal.com

Experts Say: Malware Exists, Deal With It
Companies have to accept that governments and criminals will seek their data, and they should instead work on mitigating the risks from intrusions, experts told Risk & Compliance Journal. "Organizations need to change the assumption or the illusion that they are protected from data theft and instead accept that malware already resides on their networks," said Suni Munshani, the chief executive of Protegrity Corp., a Connecticut-based company that provides data-security software and services. "With that recognition, the defense should be focused on protecting the data at its core," he said, pointing to encryption as the only way to secure sensitive data and get ahead of attackers. "Now is the time for companies to stop living in the past," said Mr. Munshani. wsj.com

ISCON Imaging Introduces New Whole-Body and Handheld Imaging Products for Loss Prevention and Employee Safety Applications at RILA Retail Supply Chain Conference, Feb. 23-25, 2015 FocusScan is an IR-based handheld imaging technology, and SecureScan is a whole-body scanner. Both scanners enable screening of individuals to provide a detailed view of objects hidden under clothing. The systems deliver high-resolution images that allow users to enhance safety and reduce loss while minimizing privacy concerns and eliminating radiation exposure. virtual-strategy.com

Labor Secretary tells parties in Ports dispute to make a deal Labor Secretary Tom Perez has told the shipping companies and dockworkers union that negotiations will be moved to Washington if the parties fail to come to an agreement in their labor negotiations by today. foxnews.com

West Coast Ports handling 44% of U.S. cargo operating at 50-60% capacity - 30 ships waiting

Bill to repeal state alcohol/grocery separation law passes Florida House committee

Ann Taylor parent working with JPMorgan on sale

Survey: Retailers using mobile POS will grow 300% in two years

Retail sales to reach $4.9 trillion in 2015

Quarterly Same Store Sales Results
Nordstrom Q4 up 4% with sales up 7.8%

The D&D Daily at FMI Asset Protection Conference March 9th -12th
in Memphis, Tenn.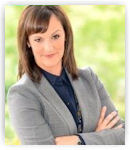 Amber Virgillo, of Calibration, LLC will be attending the conference and reporting on all the events, the sessions, and the hot topics discussed to the readers of the Daily. As the #1 conference for the Asset Protection executives in the food retailing industry the Daily will be there and keeping you informed. Every year Rhett Asher, FMI's Vice President of Asset Protection, Data Security & Crisis Management, along with help from other industry AP leaders, puts on a great conference that expands your knowledge about cutting edge issues and information that can be used now to address concerns and advance your career in this dynamic and fast-paced field.

Find out how to tackle your biggest challenges:
| | |
| --- | --- |
| ● Asset Protection | ● Cyber Security |
| ● Fraud Mitigation | ● Operational Shrink |
| ● Safety | ● Risk Management |
| ● Workers Comp | ● Compliance |
| ● Crisis Management | ● Professional Development |
| ● Data Security | ● Cyber Crime |

Discover how this one-of-a-kind educational opportunity will lead to innovative thinking and motivation to make an immediate and profound impact on your company's financial well-being.
Contact Rhett Asher (202.220.0774; rasher@fmi.org) or Jordan Pietrak (202.220.0713; jpietrak@fmi.org) for questions.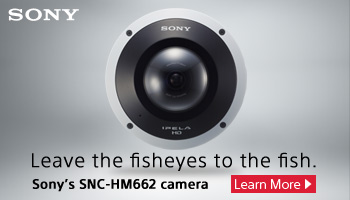 All the news - One place - One Source - One Time
The D&D Daily respects your time
& doesn't filter retail's reality
Report Your News!
(content subject to approval)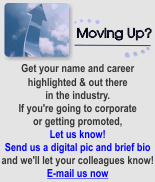 Loss Prevention News Network

As the market leader in network video, Axis Communications has been a driving force behind the shift from analog to digital video surveillance. Hedgie Bartol, Retail Business Development Manager - North America, Axis Communications, tells us how the conversion from analog to IP video is going here in the States and what we expect to see entering the mainstream this year. Hear Hedgie's advice for the retail LP executive looking to evaluate and sell this technology to their management team, and the importance of having a cyber strategy when embarking on a migration plan.

---
MCs Joe and Amber talk about finding the right balance between work and life on social media in this fun, honest LPNN Quick Take. Amber puts Joe on the "hot seat," asking about his social media policy - Would Joe accept a Friend Request on Facebook from a work colleague? His answer may surprise you.
Solution Providers, have a video or commercial you want to publish? Contact us.


Canadian Push
Sponsored by Vector Security
Canadian Retailers should send a Thank You to Target Stores - Not because they're leaving but Because They Came As many have written, retailing in Canada prior to the Canadian Push of American retailers was to some degree stalled and growing slowly along with the population, with no competitive pressure to invest in new stores, new outlet centers, the e-commerce channel, and a host of other things. So to a large degree this Canadian Push and then especially the Target 133 store blitz absolutely woke everyone up and got all of the retailers, young and old, in the game and changing. And if it had not been for the Target Blitz, the 133 stores at one time fear that it struck in every retailer in Canada, maybe Loblaws wouldn't have bought Shoppers, or Rona wouldn't have turned in the best numbers the company has ever seen, and there's plenty of other current great examples scattered across Canada. And there's a number of those that the Push has shuttered or has it been the normal retailing pressures. But at the end of the day maybe Canadian retailers should send a thank you to Target to merely say thanks for giving us a jolt and sorry you didn't make it but we're tougher than you think and we'll take care of our own. Just a thought - Gus Downing

RUDE SHOPPERS: Target workers ask for compassion, please - Like we said, upset the Canadian consumer and this is what you get Employees are sharing stories about rude, angry customers hurtling invective, taunting staff and abandoning merchandise at the cash when they don't think the discounts go deep enough. Employees say the retailer's bull's eye symbol on their uniforms has become more than a just a logo. "We've taken to calling our 'guests' vultures now, because everyone only comes in to pick at our bones. It's awful. Show some compassion, please," one staffer pleaded on Reddit. thespec.com

Canadian consumers prioritize payment security above all else - 4 years into EMV chip and PIN New study commissioned by Visa Canada showed Canadian consumers still prioritize payment security above all else. Surpassing convenience (14 per cent) and speed (10 per cent). Additionally, nearly half (48 per cent) of credit cardholders report they worry about fraud when shopping online. Fraud is now historically low with Visa data showing 6 cents for every $100 of global Visa transactions. Contactless NFC payments are the next step in this rapid evolution of commerce in Canada. cnn.com

B.C. man sues Lululemon after a display mannequin allegedly knocks him out
A Vancouver Island man shopping for yoga togs says he ended up instead with a concussion and neck injury after a mannequin in a Lululemon Athletica store toppled on to him, and he's suing the clothing giant. But the chain says the incident never happened as he claimed, and even if it did, he was responsible for knocking the mannequin over himself and was impaired, possibly by drugs or alcohol. theprovince.com

LCBO has indefinitely shelved plans to put express kiosks in Ontario grocery stores

The Outlet Collection at Niagara - Largest open-air mall in Canada - Trying to Capture Shoppers Going to the States

Bikini Village files bankruptcy protection - stores to remain open

Uniqlo plots move into Canada; the International clothing retailer will open stores in Toronto first, then Vancouver

Battlefords RCMP investigating string of thefts by same male suspect hit four businesses with distraction theft

Langley RCPM investigating 2 suspects in the theft of over $1,000 worth of clothing from MD Charlton

Brandon man arrested for theft, twice in same day at same store

Man charged in the theft of an ATM machine from a movie theater in Waterloo


e-commerce

Sponsored by The Zellman Group
Grocery store rolls out beacons to ping shoppers' smartphones Niemann Foods Inc. piloted a beacon program in eight County Market grocery stores in Springfield, IL, in February 2014. It then made 20 changes to its app based on customer feedback and now is deploying beacons to all 45 of its County Market stores by Q3 2015, says Nathaniel Jones, electronic marketing manager at Niemann Foods. The stores use Birdzi Inc.'s beacons to offer customers in-store promotions tied to a shopper's loyalty card. When the myCountyMarket app offers a coupon, a consumer touches the activate button, and when the shopper checks out, the grocer automatically applies the savings. The offers will typically promote an item that a consumer is near, or a complementary item, such as jam when a consumer is in the bakery section. internetretailer.com

Tablets To Provide Secure Payments In US Restaurants According to last year's Verizon Data Breach Investigation Report, restaurants, hotels, and grocery stores are most commonly affected by point of sale (POS) intrusions. Austen Mulinder, CEO of Ziosk, makers of a tabletop menu, ordering, entertainment and payment system, cites a figure of around "60 percent of all credit fraud in America starts in the hands of a server." Whatever the actual number, there's a high likelihood that if you use your credit card at a restaurant, particularly if you hand over your card to a server who leaves your sight, you may go on to experience some fraud associated with that card later. "No restaurant wants their guest to feel like their identity or card number was stolen while in their restaurant," Mulinder said. forbes.com

Survey: Retailers using mobile POS will grow 300% in two years

"Fraud is not a person - it is a dynamic grouping of statistics that deviate from the norm."
Stuart B. Levine, CFI, CFCI
CEO, The Zellman Group & Zelligent

ORC News
Sponsored by Security Resources
Fencing Operation: Norwood, OH., police bust 3 in suspected fencing operations at local businesses - Kroger's ORC Team & Wal-Mart's Global Investigations Team Three people face criminal charges after police say they knowingly purchased thousands of dollars worth of stolen goods from people trying to get money to buy heroin. Investigators believe the owners of Sherman Market and McKiddy Automotive in Norwood were fencing items stolen from other retailers through their stores. The Norwood Drug Task Force worked alongside the Kroger Organized Crime and Global Investigators of Wal-Mart Corp. Inc. participated in a two-month investigation before police made the arrests Thursday. The investigation started after officers noticed they were arresting the same people again and again for shoplifting at the Norwood Kroger and a nearby Walmart. Some of the goods recovered include high-priced electronics like cellphones, video games and DVDs. But they also went after everyday objects such as cigarettes, energy drinks and lighters. In one instance four smartphones stolen from the local Walmart have retail values of $700 each, Murphy said, but the shoplifters sold them for a total of just $100. McKiddy Automotive's reputation has earned it the nickname "the Heroin Pawn Shop," according to Murphy. wcpo.com
St Augustine Premium Outlets - a hotspot for ORC Two women are being sought in connection with the theft of three belts from a St. Augustine Premium Outlets store on Wednesday evening. These are returning shoplifters and over the past few months more thieves are realizing that the St. Augustine outlets is a hotspot for the five-finger discount. The women looked like the suspects from another theft at the store in August. The three belts were valued at $600. A popular sunglasses shop at the outlets was also the target of a hefty burglary once in January. The thieves stole more than 400 pairs of Prada, Coach and Versace sunglasses. The merchandise was worth more than $50,000. Earlier this month thieves broke in through the roof of Rainbow Shades on State Road 312 in St. Augustine and stole $200,000 worth of sunglasses. This is basically known as organized retail theft. news4jax.com
Organized theft ring targets Countryside Mall
Clearwater Police detectives are asking for the public's help identifying multiple suspects who have pulled off recent organized retail thefts at Westfield Countryside Mall. Police say on Tuesday, the suspects entered Dillard's and Macy's and were immediately recognized by store security as suspects from past incidents at the mall. Sales associates were notified and the suspects left without incident. wtsp.com
Florida man arrested in cloned credit card scheme with $20k in gift cards in St. Charles, MO A 74-year-old Florida man is in custody after he apparently bought a large number of gift cards with cloned credit cards. Enrique Felix Franco of Miami was charged Thursday with trafficking in stolen identities and identity theft. According to police, a security officer at the St. Charles Target store, saw Franco making multiple purchases of $200 gift cards Sunday and became suspicious. A check revealed that purchases were made with six different credit cards that appeared to be cloned. Franco fled the area before he could be stopped but was arrested later in Maryland Heights. In addition to the credit cards, police found $20,000 in gift cards in his possession as well as counterfeit drivers license from New York. stltoday.com

ORC male stealing Dyson's, TV's, and other easy re-sell merchandise busted hitting Kohl's - habitual offender in North Kingstown, R.I. After loading his car with a Dyson vacuum, a 32-inch LG LED TV, a pair of sneakers and a Keurig K-Cup drawer on Feb. 8, Michael A. Slonksi allegedly walked right back into the Kohl's in North Kingstown with plans to steal another vacuum, two camcorders and a T-shirt. He was stopped after a loss prevention employee for the store called North Kingstown police and he was soon in police custody after admitting to taking the items and turning over a pair of clippers he said he was using to cut security tags off the merchandise. patch.com

$5,400 of Nicorette gum, razors, Zegerid and Prilosec the target of an ORC thief at Walmart in Birmingham, AL

The Buckle in Carriage Crossing, Collierville, TN Smash and Grab burglary for over $13,000 in cash and merchandise

New York woman extradited to Connecticut on credit card fraud charges dating to 2009

Women steal over $1K of liquor from Walmart in Slidell, LA; lead police on car chase

Alabama woman due in court, connected to 10 Southern California jewelry thefts totaling $47,600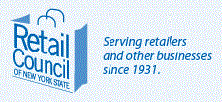 Save the Date!
New York Organized Crime Conference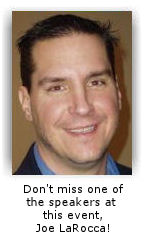 WHEN
Thursday April, 23, 2015

WHERE
Hilton Albany, 40 Lodge Street, Albany, New York 12207

COST
Registration is FREE for members of the Retail Council of New York State, law enforcement, prosecutors and government officials

Registration is $35 per person for companies that are not members of the Retail Council of New York State.

For information about becoming a member, click here or contact Melissa O'Connor

HOTEL ACCOMMODATIONS
Hilton Albany, 40 Lodge Street, Albany, New York
Group Room Rate: $145
Group Name: 1RCNYS
(866) 691-1183

FOR MORE INFORMATION AND TO REGISTER:
Please contact Ashton Matyi, (518) 465-3586 or amatyi@retailcouncilnys.com

* Visit retailcouncilnys.com/orc to register
Watch out for the LPNN episode featuring the NY Metro ORC Alliance coming in April
Do you have an ORC case to share?
Share your ORC news and help the industry grow

Retail Crime News

Sponsored by NuTech National
Two arrested in fatal shooting of San Jose security guard over a $20 box of cigars San Jose police confirm they have arrested two men in connection with the fatal shooting of San Jose security guard Manny Zuniga Saturday night after a shoplifting incident in a c-store where the guard tried to help. yahoo.com

Target blow torch burglar arrested by San Antonio Police Investigators from various law enforcement agencies have arrested a man they believe burglarized several Target stores here in San Antonio and across the country. The San Antonio Police says a 20-year-old man was caught using a blow torch to try to break into a back door of the Target store located at Loop 410 and Blanco at about 3:30a.m. Friday. Officers say the suspect tried to run when they closed in on him. Authorities say a blow torch was used in three other similar burglaries at Target stores here in San Antonio. foxsanantonio.com
Winn-Dixie in Brunswick, GA the victim of Armed Robberies twice in 2 weeks The Winn-Dixie store on Altama Avenue was robbed by armed men Thursday morning, the second time the store has been robbed in two weeks. According to the Glynn County Police, three men burst into the store about 7:30 a.m. Two of the men had guns and demanded cash. Police said they left with money, and no one was injured. Police are trying to determine if this robbery was connected with a holdup at the same store by two gunmen earlier this month. news4jax.com

Casey's store manager charged with filing false robbery report pleads guilty to theft of $2,943 - Gets 2 years prison in Mt. Vernon, IL

Louisville, KY Police looking for suspected Walmart shoplifter; stealing for over 6 months

Detectives say hard-hitting Theft Ring has moved from Tacoma to Bellingham, WA

$21,000 ring stolen from downtown Annapolis' La Belle Cezanne boutique

Kay Jewelers in the Tanger Outlet, Lancaster, PA the victim of a Grab and Run, merchandise valued at $7,200

Ulta store employee's credit cards stolen from break room in Evansville, IN

3 arrested in string of Pawn Shop Armed Robberies in Houston, TX

Man shopped with 11 counterfeit credit cards, Miramar police say

Torrance, CA Police seek ambitious robber at JC Penney

Sylvan's Jewelers in Columbia, SC the victim of a midday Armed Robbery


Robberies and Burglaries
● AT&T - Ventura, CA - Armed Robbery
● Arsenal Street Audio - Watertown, NY - Burglary
● B&B Grocery - Vineland, NJ - Armed Robbery
● Boost Mobile - Chicago, IL - Armed Robbery
● Chevron - Houston, TX - Armed Robbery
● Dollar General - Wichita, KS - Armed Robbery
● Dollar Tree - Elyria, OH - Armed Robbery
● Family Dollar - Houston, TX - Armed Robbery
● Fas-Trip - Washington, MO - Armed Robbery
● Five Towns Pharmacy - Hewlett, NY - Theft
● Glen's Tire - West Valley City, UT - Burglary
● Keeble & Shuchat - Palo Alto, CA - Burglary
● Rite Aid - Gardiner, ME - Robbery
● Stateline Market - Elizabethton, TN - Armed Robbery
● Super Plus 2000 - Phoenix, AZ - Robbery
● Wall Street Gold - Hicksville, NY - Armed Robbery



Featured Job Listings
Sponsored by NuTech National
Feature Your Job Here For 30 Days -
70% Aren't On the Boards
VP of LP
Mattress Firm
Houston, TX
Mattress Firm
Director of Risk Mgmt & AP
Goodwill - Easter Seals, MN
ST Paul, MN
Goodwill - Easter Seals, MN
Director Fraud Analytics & Investigations, Global Investigations
Starbucks
Seattle, WA
Starbucks
Director of LP
Haagen Grocery Stores
Seattle, WA
Supervalu
Director of LP
PacSun
Anaheim, CA
PacSun
Director Global AP
KFC & PH
Plano, TX
YUM! Brands
Sr. Director, Field LP
Ross Stores
Dublin, CA
Ross Stores
VP Supply Chain, LP & Safety
Ross Stores
Ft. Mill, SC
Ross Stores
VP of Sales
Checkview
Chanhassen, MN
Checkview
Director LP
Sephora
San Francisco, CA
Sephora
Corporate Mgr LP
Five Below
Philadelphia, PA
LinkedIn
Director LP East
Old Navy
New York, NY
Gap Inc
Regional Dir AP
Rite Aid
Albany, NY
Rite Aid
Regional Dir AP
Rite Aid
Warwick, RI
Rite Aid
Regional Dir AP
Rite Aid
Baltimore, MD
Rite Aid
NEW TODAY Dir of AP Dist. Centers
Dollar General
NA
Dollar General
Director of Divisional LP
Dollar General
Goodlettsville, TN
Dollar General
Director Market LP
Walgreens
Phoenix, AZ
Walgreens
Director Market AP
Walgreens
Glastonbury, CT
Walgreens
Director Market AP
Walgreens
Guaynabo, PR
Walgreens
Director Market AP
Walgreens
Denver, CO
Walgreens
Director Market AP
Walgreens
Southfield, MI
Walgreens
Director Market AP
Walgreens
Roseville, MN
Walgreens
NEW TODAY Market Asset & Profit Protection Manager
Sears
Baltimore, MD
Sears Holdings Corp
Market Asset & Profit Protection Mgr
Sears
Los Angeles, CA
Sears Holdings Corp
Zone Asset & Profit Protection Mgr
Sears
Houston, TX
Sears Holdings Corp
Zone Asset & Profit Protection Mgr
Sears
Dallas, TX
Sears Holdings Corp
Regional AP Mgr
SpartanNash
Grand Rapids, MI
LinkedIn
Regional LP Mgr
Dollar General
Multiple locations nationwide
Dollar General
LP Manager
Bowlmor AMF
Long Island, NY
Bowlmor AMF
LP Manager
Bowlmor AMF
Dallas, TX
Bowlmor AMF
LP Manager
Bowlmor AMF
Chicago, IL
Bowlmor AMF
LP Manager
Bowlmor AMF
Denver, CO
Bowlmor AMF
Regional LP Manager
PetSupermarket
Tampa, FL
Downing & Downing
Regional LP Manager
Tilly's
Orlando, FL
Tilly's
Market AP Specialist
REI
Los Angeles, CA
REI
Communications Center Operator
Wegmans
Rochester, NY
Wegmans
Store AP Officer
Wegmans
Buffalo, NY
Wegmans
AP Officer
Wegmans
Rochester, NY
Wegmans
AP Specialist
Wegmans
Syracuse, NY
Wegmans
AP Specialist
Wegmans
Woodbridge, VA
Wegmans
AP Specialist
Wegmans
Woodbridge, NJ
Wegmans
AP Specialist
Wegmans
Hunt Valley, MD
Wegmans
Sales Representative
NuTech National
Maitland, FL
NuTech National
National Account Executive
Checkview
Northeast Region
Checkview
National Account Executive
Checkview
United States
Checkview
Corporate Investigator
Confidential
San Francisco Bay, CA
Confidential
National Account Manager
Vector Security, Inc
TBD
Vector Security, Inc

Limited Time Only - Post Your Multi-Unit LP jobs for FREE - Learn More Here


Daily Job Alerts


Appearing One Day Only
View our Internet Jobs Archives here
LP & Safety Spec
Lowe's
Yukon, OK
Lowe's
LP & Safety Spec
Lowe's
Buckhannon, WV
Lowe's
LP & Safety Spec
Lowe's
Montgomery, AL
Lowe's
LP & Safety Spec
Lowe's
Kansas City, KS
Lowe's
LP & Safety Spec
Lowe's
Greenland, NH
Lowe's
AP Manager in Training
Walmart
Burke, VA
Wal-Mart
AP Manager in Training
Walmart
North Chesterfield, VA
Wal-Mart
AP Manager in Training
Walmart
Kinston, NC
Wal-Mart
AP Manager in Training
Walmart
Reno, NV
Wal-Mart
AP Manager in Training
Walmart
Bayonne, NJ
Wal-Mart
AP Manager in Training
Walmart
Union, NJ
Wal-Mart
AP Manager in Training
Walmart
Lodi, CA
Wal-Mart
LP Manager
Sears
Merrillville, IN
Sears Holdings Corp
LP Manager Hrly
Kmart
Artesia, NM
Sears Holdings Corp
Multi Unit LP Mgr
Kmart
Lebanon, TX
Sears Holdings Corp
LP Manager Hrly
Kmart
Marathon, FL
Sears Holdings Corp
Multi Unit LP Mgr
Kmart
Versailles, KY
Sears Holdings Corp
LP Manager Hrly
Kmart
Virginia Beach, VA
Sears Holdings Corp
LP Manager
Sears
Albany, NY
Sears Holdings Corp
LP Manager Hrly
Sears
Memphis, TN
Sears Holdings Corp
AP Team Leader
Target
Alexandria, MN
Target
AP Team Leader
Target
Northfield, OH
Target
Regional LP Mgr
Family Dollar
Austin, TX
Family Dollar
LP Mgr
Mattel
New York, NY
Mattel


Home of the Industry's Original
On the Move

None to report.

Post Your New Job or Promotion!
See all the Industry Movement


Your Career
Sponsor this section of the Daily
How to Get Anything You Want By Asking Better Questions According to Michael Roderick, Broadway producer and founder of ConnectorCon, you can get anything you want just by asking the right questions in the right way. Whether it's a job, a networking introduction or a reservation, no matter what you want, use these tips to help you ask the right question. Don't ask for favors

What Actually Makes People Trust You
For people to trust what you say it's important to understand how you're communicating. For people to trust what you say, it's critical to recognize that you communicate in three ways: what you say, what you do, and what you reward. Keep it authentic

4 Powerful Ways to Get More Appreciation at Work Do you ever feel like your hard work isn't being recognized? According to this contributor to Forbes, we are 50% of every problem we face because how we perceive reality shapes our experiences. If you're questioning why you're not getting appreciation, there are steps to take that can help you shift your thinking. How long has this been going on?

5 Ways to Remind Yourself How Powerful You Really Are We all go through disappointments in life and the struggles of realizing how special we are and how much we can achieve. The key to keeping your head up is to always remember that you have more power inside you than you think. Never lose sight of that. Journal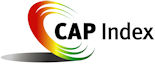 Tip of the Day
Sponsored by Vector Security
Professionalism or the lack thereof is a reflection of a person's inner self. How an executive presents themselves and talks about their former jobs, bosses and colleagues is a real indication of how they'll talk tomorrow about who they're working with today. And while it's human nature to be interested in the gossip, it's usually the wolf in sheep's clothing and the one who has the need to rationalize that has the most to say.

Just a Thought,
Gus







Upcoming Events
---
Recruiting?
Get your job e-mailed to everyone... everyday
Post on our Featured Jobs Board!
Reach your target audience in 2015 every day!
Request our 2015 Media Kit
update account / change e-mail
unsubscribe FEEDBACK
www.downing-downing.com

Advertise With The D&D Daily




36615 Vine Street, Suite 103
Willoughby, OH 44094
440.942.0671
copyright 2009-2019
all rights reserved globally