The D&D Daily Mobile Edition
February 23,

2015



The LP Industry's #1 News Source - Informing, Educating and Instilling a sense of community


Moving Up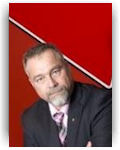 Tom Rousseau was promoted to Vice President, Corporate Security and Loss Prevention for Canadian Tire. Tom was previously the AVP Corporate Security/Loss Prevention & Supply Chain for the retailer before earning this promotion. He has been with Canadian Tire since 1996. He was first a Supervisor Loss Prevention & Coupon Department and then became a Manager Corporate Security. He has also worked on the Durham Regional Police as an Auxiliary Police Constable. Congratulations Tom!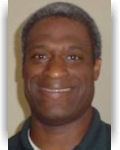 Vince Vittatoe was named Director - Corporate Security & Loss Prevention for La Quinta Inns & Suites. Vince was previously the Director - Security & Loss Prevention for Bob Evans before taking on this new role. He was also a Senior Director - Safety & Security for Red Roof Inn and Accor North America before that. Vince was a Police Officer for the Dallas Police Department for nine years. Vince earned his BBA in Accounting from the Hardin-Simmons University. Congratulations Vince!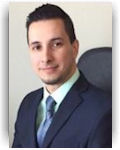 Jose Montoya was named Corporate Loss Prevention Manager for Nestle Nespresso. Jose was previously the Senior Regional Loss Prevention Auditor - USA for Groupe Dynamite before taking on this new role. He has been in the loss prevention industry for over eight years. He has held positions at The Home Depot (Loss Prevention Investigator), IKEA (Loss Prevention & Safety), Lowe's (Loss Prevention Safety & Hazmat) and REI (Asset Protection Manager). Congratulations Jose!

News Brief
Sponsored by WG Security Products, Inc.
Terrorists Threaten Attacks on Malls
Terrorists call for attack on Mall of America, other malls in Canada & London - Video made by Somali-based terror group responsible for Kenya Westgate Massacre Security was being beefed up at the Mall of America in Minnesota and the head of the Homeland Security agency said shoppers should use caution, after a video calling for attacks on major shopping centers surfaced this weekend. The hourlong video, calling for attacks on malls in the U.S., Canada and London, purportedly came from al-Shabaab, the Somali-based terrorist organization that had claimed responsibility for the 2013 attack on the Westgate Shopping Mall in Nairobi, Kenya, that left 67 people dead. "There will be enhanced security there that will be apparent," said Homeland Security Secretary Jeh Johnson. He also said he was "very concerned about the serious potential threat of independent actors here in the U.S. Any time a terrorist organization calls for an attack on a specific place, we've got to take that seriously." A joint intelligence bulletin from the Department of Homeland Security and the FBI states there is no indication of an ongoing plot from Al-Shabaab in the United States, according to two law enforcement officials who have seen it. The bulletin, sent to law enforcement around the country, urges vigilance against a lone wolf-type attack that the group's latest video message could inspire. The Department of Homeland Security and the FBI believe the video was an attempt by Al-Shabaab to compete for attention and recruits with other terrorist groups, one official said. wsj.com cnn.com

Last month, we interviewed the lead FBI investigator in the 2013 Westgate terrorist attack. Special Agent In-Charge Richard Frankel talked with LPNN about the odds of a similar attack occurring in the U.S. and the importance of retailers implementing active-shooter programs. This interview, titled "Kenya's Westgate Mall Massacre - Could it happen here?", takes on a whole new significance in light of the new threats from Al-Shabaab. To watch the video, click here.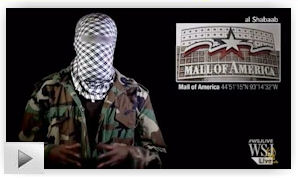 Homeland Security chief: Be 'vigilant' at malls The secretary of Homeland Security warned shoppers at Minnesota's iconic Mall of America and similar venues to be vigilant in the wake of new terrorist threats. "I'm not telling people to not go to the mall," Secretary Jeh Johnson said Sunday on NBC's Meet The Press. "I think that there needs to be an awareness." He said, "I'm saying that the public needs to be particularly vigilant." The FBI and Department of Homeland Security issued a statement Sunday saying U.S. officials were aware of the call for "Westgate-style" attacks against shopping malls in the USA and elsewhere. The statement said Homeland Security and the FBI have been working closely with state and local authorities in recent months to "prevent and mitigate these types of threats." usatoday.com

West Edmonton Mall, RCMP on alert following terror threat

U.K., French Malls in Security Clampdown on Terror Threat
Tentative Agreement Reached in West Coast Ports Dispute Shipowners and dockworkers reached a tentative deal on Friday night to end a protracted labor dispute that had jammed ship traffic at ports along the West Coast and taken a deepening economic toll on farmers, retailers and merchants across the country. Secretary of Labor Thomas E. Perez said the tentative agreement for a five-year contract was "fair for both workers and the businesses operating at the ports." Officials did not disclose the terms of the deal, which would cover about 20,000 West Coast dockworkers and must now be approved by members of the International Longshore and Warehouse Union. But analysts said the deal would not immediately resolve the congestion that has cost businesses millions of dollars and left goods stranded on ships, waiting to be unloaded, or in warehouses, waiting to be shipped to Asian markets. Even as normal operations resume at the ports of Long Beach and Los Angeles, the busiest in the nation, analysts said it would take months to clear the backlog. nytimes.com

Shooting protest shuts down Home Depot in Emeryville, CA Northern California protesters angered by a fatal police shooting shuttered a Home Depot for several hours. The Emeryville Home Depot closed for the day at about 11 a.m. Saturday because about 100 protesters blocked its entrance. The demonstrators were angered by the fatal shooting by police of 38-year-old Yuvette Henderson on Feb. 3 outside the store. A store security guard called police and said Henderson had shoplifted knives. Police say she refused to drop a gun when confronted by officers. Protesters say they are skeptical of the police account and are calling on Home Depot to release surveillance video. A store spokesman told the San Francisco Chronicle Saturday that it's up to the Emeryville Police Department to release the video. mantecabulletin.com

Report: RadioShack cleared to sell 1,100 store leases RadioShack has received court approval for its plan to sell the leases to more than 1,100 stores that it will close by the end of February, according to Reuters. U.S. bankruptcy Judge Brendan Shannon in Wilmington, Del., gave his approval to the bidding and auction process for the leases, which has been under way for weeks. Radioshack filed for Chapter 11 bankruptcy earlier this month. Next, Radioshack will be looking for court approval to sell the leases of an additional 2,400 stores. They also plan to bring in Sprint as a partner to operate those stores. retailingtoday.com

Best Buy latest retailer to offer Curbside pickup to customers

Corrective Education Company Receives Funding from Decathlon Partners

Frederick's of Hollywood closing 31 stores

Wal-Mart to End One-Day Wait for Sick Pay

Last week's most popular news article --

Kmart re-branding some stores as K-Fresh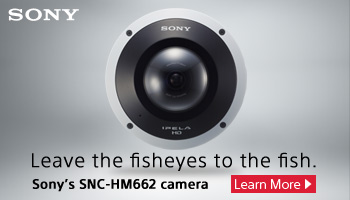 All the news - One place - One Source - One Time
The D&D Daily respects your time
& doesn't filter retail's reality
Report Your News!
(content subject to approval)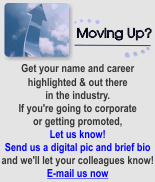 Vendor Spotlight

Price Chopper Supermarkets Selects Exception Reporting Solution Retail 20/20
The Golub Corporation will be deploying Retail 20/20 in the cloud to provide valuable store-level insight
MOUNT LAUREL, NJ - February 19, 2015 - Agilence, Inc., the leading provider of cloud-based exception reporting solutions, today announced that Price Chopper will deploy Retail 20/20 exception-based reporting to replace their legacy exception reporting application NaviStor, which has reached end-of-life. Price Chopper, who operates grocery stores in Connecticut, Massachusetts, New Hampshire, New York, Pennsylvania, and Vermont, selected Retail 20/20 for its advanced reporting engine and intuitive interface.

"We were looking for a tool that was very easy to use, while being powerful enough to handle our complex reports and queries," said Scott Ziter, Director Security/LP, Price Chopper. "After a hands-on session with Retail 20/20, and a comparison to our legacy solution, the decision was easy."

"Retail 20/20 has the ability to generate complex reports with no knowledge of SQL or help from IT departments, something that Price Chopper was very pleased with," said Russ Hawkins, CEO, Agilence, Inc. "The addition of Price Chopper to our family is a direct result of our team's commitment to making a better solution."

About Agilence
Agilence (www.agilenceinc.com) is the industry leader in next-generation exception-based reporting solutions for retail loss prevention and operations. Agilence develops Retail 20/20, a highly flexible and powerful, cloud-based reporting solution that provides visibility into daily store operations to reduce fraud and operational inefficiencies. Retail 20/20 provides users with a complete view of their business, empowering them to make informed decisions faster, to increase efficiency and improve profit margins across the enterprise. Founded in 2006, Agilence, Inc. is headquartered in Mount Laurel, NJ. To learn more about Agilence, please email sales@agilenceinc.com or call 856-366-1200.

Loss Prevention News Network

As the market leader in network video, Axis Communications has been a driving force behind the shift from analog to digital video surveillance. Hedgie Bartol, Retail Business Development Manager - North America, Axis Communications, tells us how the conversion from analog to IP video is going here in the States and what we expect to see entering the mainstream this year. Hear Hedgie's advice for the retail LP executive looking to evaluate and sell this technology to their management team, and the importance of having a cyber strategy when embarking on a migration plan.

---
MCs Joe and Amber talk about finding the right balance between work and life on social media in this fun, honest LPNN Quick Take. Amber puts Joe on the "hot seat," asking about his social media policy - Would Joe accept a Friend Request on Facebook from a work colleague? His answer may surprise you.
See other episodes from
"Live in NYC" 2015 here!
Solution Providers, have a video or commercial you want to publish? Contact us.


e-commerce

Sponsored by The Zellman Group
E-Commerce Sales Projected To Grow 14 Percent According to figures reported by Chain Store Age, that 14 percent increase puts U.S. e-commerce sales at $350 billion, up from last year's $305.7 billion. Despite the steady growth, e-commerce still isn't making a large dent in overall retail sales, making up just 7 percent of total sales, according to the data. Overall, 2014's holiday season brought out a 16 percent e-commerce retail sale increase, hitting $72 billion; total retail sales for the two-month period grew 3.5 percent to just above $850 billion. Still, this was below what eMarketer projected for the 2014 season. It's too early to project 2015's holiday season, but eMarketer is estimating that retail sales in the U.S. will top $4.8 trillion for the year. pymnts.com

World's First Duty-Free Online Store Offers B2B Concierge Service According to the company, which announced the new concierge service Wednesday (Feb. 17), DutyFreeZone now offers online personal assistance for various tasks including travel booking and planning, hotel reservations, and traffic avoidance. One major part of the new product is offering financial services, for both the traditional consumer and company customers. In addition to bill pay services, DutyFreeZone will now act as an e-commerce platform for B2B suppliers, importers and wholesalers across the globe. pymnts.com

Nordstrom's multi-billion dollar plan for e-commerce domination

"Fraud is not a person - it is a dynamic grouping of statistics that deviate from the norm."
Stuart B. Levine, CFI, CFCI
CEO, The Zellman Group & Zelligent


ORC News
Sponsored by Security Resources
Brooklyn, NY man arrested using stolen credit cards to purchase $30,000 of merchandise at Home Depot stores A Brooklyn man is facing felony charges in western New York. Police say he and two others bought nearly $30,000 worth of gift cards from Home Depots in Monroe County using stolen credit cards. Police have charged 34-year-old Seun Ogunkoya with identity theft and grand larceny. Police said the gift cards were purchased at the Home Depot stores in Henrietta, Irondequoit and Greece. The victims of the credit card fraud are from Monroe, Ontario and Cayuga counties, police said. Ogunkoya was arraigned and remains in Monroe County Jail without bail. Police Sunday were still trying to identify the other suspects. waynepost.com

Family Dollar in St Louis hit by Tide thieves
Police are looking for the thieves targeting local Family Dollar stores and stealing Tide Laundry Detergent to exchange for drugs on the street. According to police, a 150 ounce bottle of Tide sells for about $5 in cash or $10 worth of marijuana and crack cocaine. Because Tide is a staple in households, police say it is an ideal currency for drugs and since there are no serial numbers it is impossible to track. The exchange of stolen Tide for drugs was initially noticed by officers across the nation a few years ago. Some stores are losing more than $10,000 a month due to the thefts. kmov.com
Police in Ohio bust pair in multi-state fraud ring; over $4,500 in merchandise from Menards Perkins police busted a pair of Pennsylvania residents operating in what they believe to be a multi-state theft and fraud operation. Lynette Lucas, 51, of Ambridge, and Eric Steighner, 30, of Butler, were both charged Thursday with receiving stolen property, attempted theft and possession of criminal tools. Local investigators first learned of the pair's alleged scheme Thursday evening, when Menards workers called Perkins police to report them picking up an order that was charged to a stolen credit card. The Milan Road store had been tipped off by Menards corporate, after Lucas and Steighner used a U-Haul to pick up a similar order at the Menards Massillon location earlier on Thursday. There, Lucas and Steighner made off with about $4,580 in goods charged to a stolen credit card account. sanduskyregister.com
Two Cuban Nationals arrested for Identity Theft at Sam's Club in Bowling Green, KY Two Cuban nationals were charged with identity theft and organized crime after an alert loss prevention officer at the Bowling Green Sam's Club called police to report suspicious activity. Noslen Guerra, 28, and Julio Simon, 30, were charged with theft of identity of another without consent and engaging in organized crime. "We see these types of organized retail thefts specifically being used to fund other illegal activities," Warren County Commonwealth's Attorney Chris Cohron said. "Many times they are linked to the drug trade as well as funding gang activities." the-messenger.com


Walgreens in Highland, CA arrests Serial Shoplifter with distinctive facial tattoo San Bernardino County sheriff's investigators released photos of a suspected shoplifter, hoping other merchants will recognize the man's distinctive tattoos and come forward. Authorities said a shopper at a Walgreens in Highland saw Daniel Falcon, described by deputies as a 44-year-old transient, putting beauty and hair care products into a backpack and alerted store employees shortly before noon on Saturday. Falcon fled on foot, but deputies caught up with him. Officials said Falcon had 22 assorted bottles of stolen hair care and beauty items with a value of over $200. Investigators said Falcon has an extensive theft history and is a suspect in several other similar thefts from the same Walgreens. abc7.com

Tulsa Tire Shop owner conspired to steal $75,000 worth of wheels and tires

Three men indicted in $5,000 theft from Walmart in Cumming, NC
Do you have an ORC case to share?
Share your ORC news and help the industry grow

Retail Crime News

Sponsored by NuTech National
Tourneau store in The Westchester Mall, NY the victim of a Smash & Grab robbery; over $100,000 of merchandise stolen, 2nd robbery in 6 months Police are investigating a jewelry heist inside The Westchester mall this weekend. Officials say the man was armed and knew exactly which watches he wanted when he robbed the Tourneau store on Saturday. They say a man in his 20s walked into the store just after 12 p.m., asked to see a particular watch and then showed the sales clerk his gun. He reportedly ordered the clerk to fill his bag with watches, making off with eight watches totaling more than $100,000. Surveillance video from last August show three thieves pulling off a smash-and-grab robbery at the same store. In that incident, the suspects used hammers to smash display cases, and made off with seven watches worth more than $300,000. news12.com
Prank call leads to heavy destruction by store employees of a Circle K in Globe, AZ Windows broken, merchandise destroyed; a Circle K store was left so damaged it was forced to close. It wasn't the work of vandals; it was done by store employees. Police say the employees thought they were following instructions from a security company, but it was a prank call. It's a bizarre story that left a convenience store in ruins. It sounds like a scene out of a movie, but it did happen. Globe Police say the joke went too far, and it's no laughing matter. The prankster called in and posed as Circle K corporate security, they claimed a fire alarm was going off and he instructed the employees to do certain things to stop the alarm. "The first thing they asked him to do was discharge a fire extinguishers inside the fire, which apparently did not raise any alarms when they did that. Even though there were customers inside the store," said a spokesperson with the Globe Police Department. The caller then went on to tell them to throw the extinguishers through the windows, which they did. "They finally ordered them to break the computer which is kind of when the light bulb went off that this is a prank call... unfortunately it didn't go off any sooner, and the store employees caused a significant amount of damage to the store," he said. fox10phoenix.com
Attempted robbery at Lacoste in San Diego, CA, suspect on the loose San Diego police are searching for a man who tried to rob a store at Fashion Valley Mall Sunday afternoon. Investigators say the would-be thief walked into the Lacoste store around 2:00 p.m., simulated a weapon inside his jacket and demanded cash. The clerk refused to give it to him, prompting the man to come around the counter and start choking the clerk. The victim fought back while another employee called 911. The suspect ran out of the store and was last seen heading toward the trolley. cbs8.com
Michigan couple charged with embezzling $50,000 in bottle return slip scam

SWAT Team in standoff at suburban Philadelphia gun store; 2 arrested

NYPD investigates a string of 73 ATM thefts

Security Guard fires weapon at 7-Eleven in Sacramento, CA

UPDATE Cargo Theft: Investigation continues into 80 semi-truck break-in in Arkansas

Man Caught Swallowing Silver Earrings at Kohl's in Hickory, NC

Stuart, FL Police arrest two men for credit card skimming; suspected in hitting multiple Florida banks

Walnut Creek, CA Credit card fraud suspects arrested during probation search

Kay Jewelers in the Towncenter at Cobb, Kennesaw GA the victim of $13,000 Diamond Switch


Robberies and Burglaries
● AT&T - Conway, AR - Burglary
● Acme - Bear, DE - Armed Robbery
● African Market Beauty Supply - Madison, WI - Armed Robbery
● Andrew Country Mart - Andrew, IA - Armed Robbery
● Baron Fuels - Yuma, AZ - Armed Robbery
● Boost Mobile - El Paso, TX - Armed Robbery
● Citgo - Denver, CO - Armed Robbery
● Cumberland Farms - Fairfield, ME - Armed Robbery
● CVS - Bear, DE - Armed Robbery
● Dollar General - St Mary's Co, MD - Theft
● Harmony Audio & Video - San Francisco, CA - Burglary
● Haverty's Furniture - Columbia, SC - Shooting
● Metro PCS - Hallandale Beach, FL - Armed Robbery
● Platanillos Grocery - Prince William Co, MD - Armed Robbery/Shooting -employee killed
● Power Pro - Great Falls, MT - Burglary
● Rite Aid - Escondido, CA - Armed Robbery - Pharmacist stabbed
● Rite Aid - Gardiner, ME - Armed Robbery
● Speedway - Plymouth, IN - Armed Robbery
● Subway - Montgomery Co, TX - Armed Robbery
● Taco Bell - Lincoln Hts, OH - Armed Robbery
● 7-Eleven - Kansas City, MO - Armed Robbery
● 7-Eleven - Buffalo, NY - Rape/ Armed Robbery



Featured Job Listings
Sponsored by NuTech National
Feature Your Job Here For 30 Days -
70% Aren't On the Boards
VP of LP
Mattress Firm
Houston, TX
Mattress Firm
Director of Risk Mgmt & AP
Goodwill - Easter Seals, MN
ST Paul, MN
Goodwill - Easter Seals, MN
Director Fraud Analytics & Investigations, Global Investigations
Starbucks
Seattle, WA
Starbucks
Director of LP
Haagen Grocery Stores
Seattle, WA
Supervalu
Director of LP
PacSun
Anaheim, CA
PacSun
Director Global AP
KFC & PH
Plano, TX
YUM! Brands
Sr. Director, Field LP
Ross Stores
Dublin, CA
Ross Stores
VP Supply Chain, LP & Safety
Ross Stores
Ft. Mill, SC
Ross Stores
VP of Sales
Checkview
Chanhassen, MN
Checkview
Director LP
Sephora
San Francisco, CA
Sephora
Corporate Mgr LP
Five Below
Philadelphia, PA
LinkedIn
Regional Dir AP
Rite Aid
Albany, NY
Rite Aid
Regional Dir AP
Rite Aid
Warwick, RI
Rite Aid
Regional Dir AP
Rite Aid
Baltimore, MD
Rite Aid
Dir of AP Dist. Centers
Dollar General
NA
Dollar General
Director of Divisional LP
Dollar General
Goodlettsville, TN
Dollar General
Director Market LP
Walgreens
Phoenix, AZ
Walgreens
Director Market AP
Walgreens
Glastonbury, CT
Walgreens
Director Market AP
Walgreens
Guaynabo, PR
Walgreens
Director Market AP
Walgreens
Denver, CO
Walgreens
Director Market AP
Walgreens
Southfield, MI
Walgreens
Director Market AP
Walgreens
Roseville, MN
Walgreens
NEW TODAY Market Asset & Profit Protection Manager
Sears
Little Rock, AR
Sears Holdings Corp
NEW TODAY Zone Asset & Profit Protection Mgr
Sears
Miami, FL
Sears Holdings Corp
NEW TODAY Zone Asset & Profit Protection Mgr
Sears
Cincinnati, OH
Sears Holdings Corp
NEW TODAY Zone Asset & Profit Protection Mgr
Sears
Cleveland, OH
Sears Holdings Corp
Market Asset & Profit Protection Manager
Sears
Baltimore, MD
Sears Holdings Corp
Market Asset & Profit Protection Mgr
Sears
Los Angeles, CA
Sears Holdings Corp
Zone Asset & Profit Protection Mgr
Sears
Houston, TX
Sears Holdings Corp
Zone Asset & Profit Protection Mgr
Sears
Dallas, TX
Sears Holdings Corp
Regional AP Mgr
SpartanNash
Grand Rapids, MI
LinkedIn
Regional LP Mgr
Dollar General
Multiple locations nationwide
Dollar General
LP Manager
Bowlmor AMF
Long Island, NY
Bowlmor AMF
LP Manager
Bowlmor AMF
Dallas, TX
Bowlmor AMF
LP Manager
Bowlmor AMF
Chicago, IL
Bowlmor AMF
LP Manager
Bowlmor AMF
Denver, CO
Bowlmor AMF
Regional LP Manager
PetSupermarket
Tampa, FL
Downing & Downing
Regional LP Manager
Tilly's
Orlando, FL
Tilly's
Market AP Specialist
REI
Los Angeles, CA
REI
Communications Center Operator
Wegmans
Rochester, NY
Wegmans
Store AP Officer
Wegmans
Buffalo, NY
Wegmans
AP Officer
Wegmans
Rochester, NY
Wegmans
AP Specialist
Wegmans
Syracuse, NY
Wegmans
AP Specialist
Wegmans
Woodbridge, VA
Wegmans
AP Specialist
Wegmans
Woodbridge, NJ
Wegmans
AP Specialist
Wegmans
Hunt Valley, MD
Wegmans
Sales Representative
NuTech National
Maitland, FL
NuTech National
National Account Executive
Checkview
Northeast Region
Checkview
National Account Executive
Checkview
United States
Checkview
Corporate Investigator
Confidential
San Francisco Bay, CA
Confidential
National Account Manager
Vector Security, Inc
TBD
Vector Security, Inc

Limited Time Only - Post Your Multi-Unit LP jobs for FREE - Learn More Here


Daily Job Alerts


Appearing One Day Only
View our Internet Jobs Archives here
LP Specialist
Albertson's
Las Vegas, NV
Albertson's
LP Specialist
H-E-B
Austin, TX
H-E-B
LP Specialist
H-E-B
Corpus Christi, TX
H-E-B
LP Supervisor
JC Penney
Evansville, IN
JC Penney
LP Specialist
Food 4 Less
Sacramento, CA
Kroger
LP Specialist
King Soopers
Colorado Springs, CO
Kroger
Dept Mgr LP & Safety
Lowe's
Winston-Salem, NC
Lowe's
Area LP Mgr
Ross Stores
Everett, WA
Ross Stores
Area LP Mgr
Ross Stores
La Puente, CA
Ross Stores
Central Investigator LP
Home Depot
Miami, FL
Home Depot
LP Manager
Kmart
Riverhead, NY
Sears Holdings Corp
LP Manager Hrly
Kmart
Sebring, FL
Sears Holdings Corp
LP Manager
Sears
Stockton, CA
Sears Holdings Corp
LP Manager Hrly
Kmart
Oregon, OH
Sears Holdings Corp
AP Team Leader
Target
Cicero, NY
Target
AP Team Leader
Target
Mentor, OH
Target
AP Specialist
Cabela's
Boise, ID
Cabela's
AP Manager
Cabela's
Buda, TX
Cabela's
Mgr of Security Operations
Publix
Lakeland, FL
Publix
AP Manager in Training
Walmart
Eaton, OH
Wal-Mart
AP Manager in Training
Walmart
Michigan City, IN
Wal-Mart
AP Manager in Training
Walmart
Columbia, SC
Wal-Mart
AP Manager in Training
Walmart
Bakersfield, CA
Wal-Mart


Home of the Industry's Original
On the Move

Tom Rousseau was promoted to Vice President, Corporate Security and Loss Prevention for Canadian Tire.
Vince Vittatoe was named Director - Corporate Security & Loss Prevention for La Quinta Inns & Suites.
Jose Montoya was named Corporate Loss Prevention Manager for Nestle Nespresso.
Brian Fantom was named Regional Loss Prevention Investigator for K&G Fashion Superstore.

Post Your New Job or Promotion!
See all the Industry Movement


Your Career
Sponsor this section of the Daily
The Compelling Case for Having a Coworker as Your Mentor When looking for someone to help guide us on the path to success, we often turn to those older than us, but sometimes the best learning comes from our peers. Having a mentor who is also your peer has its benefits and advantages. Here are some examples. Honest feedback

5 Things to Look for in Your Next Incredible Mentor Mentoring is a priceless gift. You are getting invaluable information that can help you reach success. Whether you're looking for guidance, or wanting to help someone else get to the next level, here's what you need to know about the mentoring. Find someone you admire

Last week's most popular articles--

How to Get Anything You Want By Asking Better Questions According to Michael Roderick, Broadway producer and founder of ConnectorCon, you can get anything you want just by asking the right questions in the right way. Whether it's a job, a networking introduction or a reservation, no matter what you want, use these tips to help you ask the right question. Don't ask for favors

4 Common Productivity Tips that Are Actually the Worst You've heard a lot of different ways to get focused and be productive at work. Have you found any that just don't work? Here are some tips that won't work for keeping your focus, the reasons why and what you should do instead to fix it. Myth: Don't check email first thing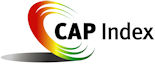 Tip of the Day
Sponsored by Vector Security
Selecting the companies you want to work for is harder than you think. It may not be the obvious list when you take into consideration geography, organizational structure, and success of the retailer, growth plans and growth opportunities for your own career. Do some research on each company and open your mind to the small companies. They have just as many opportunities as the rest. They're harder to get in and communicate with, but if it's done right, you may be surprised. One executive years ago sent a letter to a company president who didn't have an LP program and made some bold commitments. He went on to build a very successful LP program there. Be aggressive!

Just a Thought,
Gus







Upcoming Events
---
Recruiting?
Get your job e-mailed to everyone... everyday
Post on our Featured Jobs Board!
Reach your target audience in 2015 every day!
Request our 2015 Media Kit
update account / change e-mail
unsubscribe FEEDBACK
www.downing-downing.com

Advertise With The D&D Daily




36615 Vine Street, Suite 103
Willoughby, OH 44094
440.942.0671
copyright 2009-2019
all rights reserved globally