The D&D Daily Mobile Edition
February 24,

2015



The LP Industry's #1 News Source - Informing, Educating and Instilling a sense of community


Moving Up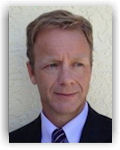 Kirk VanZee was named Vice President of Loss Prevention, Risk Management and Facilities for Gordman's. Kirk will be filling a broadened role that has been vacant since May of last year. Kirk brings over 30 years of retail experience with 20 of those in loss prevention. In addition to extensive loss prevention experience he also has broad experience in stores and operations. Most recently he was a Senior Director at Rite Aid where he worked with the Loss Prevention, Stores, Logistics and Real Estate teams. Prior to that he was with Beall's in Florida where he was Senior Vice President of Stores and Real Estate for their department store division and prior to that Vice President of Operations for their outlet stores. Earlier in his career Kirk spent many years with Federated Department Stores (Macy's, Rich's and Hecht's) where he was Vice President of Operations and earlier Vice President of Loss Prevention. In his new role Kirk will have reporting to him Matt Grant, Jess Thomas, Michael Phillips, Jason Robinson, and Harvey Swenson. As part of this reorganization Matt will be responsible for the field and have all 7 of the District Loss Prevention Managers reporting directly to him. Congratulations Kirk!

News Brief
Sponsored by WG Security Products, Inc.
"In light of the Joint Intelligence Bulletin security alert for U.S. malls, retailers are moving quickly to implement their top-level emergency plans," - U.S. Homeland Security secretary Jeh Johnson cautioned visitors to the Mall of America outside Minneapolis to be "particularly careful" After the al-Shabab terror group called for attacks against the center and a Canadian mall. Johnson made the comments during a Feb. 22 interview on CNN's "State of the Union" program. He said later on NBC's "Meet the Press" that he wasn't telling people to avoid the mall. "We are not aware of any specific, credible plot against the Mall of America or any other domestic commercial shopping center," Marsha Catron, a spokeswoman for the Homeland Security department, said in an e-mail. Still, U.S. merchants are increasing their vigilance, NRF senior vice president Bill Thorne said in a statement.

Mall of America reveals extensive security measures in wake of Homeland Security secretary comments Public safety agencies say they are taking the threat to Mall of America seriously. Dogs, technology, and monitoring social media are all aspects of their very extensive security plan. While the number of officers patrolling the Mall of America is higher than it was last week, public safety agencies say they're taking the threat in stride. It's what they regularly train for. There was a time after the 9/11 terror attacks when most of their training exercises focused on scenarios involving bombs. Because terrorist tactics have evolved, those emergency training exercises often feature active shooter situations. Mall officials released details on their extensive security plan that draws on several layers, from K-9 units to social media analysis to undercover officers.

Mall of America is an iconic facility and we protect it as such. And we want folks to know that," said Maj. Doug Reynolds, the mall's director of security.

On Monday, Reynolds led media on a tour of the mall's security system that began with an introduction to the mall's K-9 units. Undercover and uniformed patrol officers also undergo 12 to 16 weeks of training before they can answer their first call. And some officers patrol the mall's perimeter on bikes.

Potts and Reynolds both say they wanted to offer the details on some of the mall's security measures to reassure those shoppers who may be concerned about the recent threat. There's probably some people who may wonder right now, so that's why we're out here showing what we're doing to keep this place safe," Potts said. "I would argue we're a lot more credible than they are," Reynolds said.
A statement released by the FBI, Hennepin County Sheriff's Department, Minnesota Department of Public Safety, Metro Transit Police and Mall of America reads, "Mall of America remains a very safe place and employs a large, well-trained professional security force that patrols and monitors activity with a 24-hour presence. Bloomington Police have a permanent presence, with dedicated, full-time staffing at Mall of America. Additionally, several other law enforcement agencies maintain a high visibility in and around the property." Authorities say there is no credible threat to Mall of America. usatoday.com
The link to Somali terrorists is of special concern in the Twin Cities, which has the nation's largest Somali population. Between 2007 and 2009, at least 22 young Somali-Americans left the Twin Cities after being recruited to join Al-Shabab. Officials say another 15 have left Minnesota in recent months to join Islamic State in Iraq and the Levant (ISIL). startribune.com

Mall of America offers unprecedented peek behind scenes to reassure shoppers With over 100 full-time and 50-part time officers they invited the media inside to see their security department and operations. The Mall of America said it beefed up already-complex security measures Monday in the wake of a weekend terror threat and sought to assure shoppers that everything possible is being done to keep them safe. Bomb-sniffing, family-friendly dogs patrol the mall along with foot and bike patrols. A team monitors social media. Another team staffs the nerve center in the bowels of the megamall, where footage from hundreds of security cameras is always rolling. Delivery trucks are swabbed for evidence of explosives before unloading merchandise. The Bloomington megamall - the nation's busiest shopping center with 40 million visitors annually - already had much of this security apparatus in place. But it offered reassurances that it is further upgrading security, inviting local and national news media for an unprecedented look inside its operations. The efforts to reassure the public came after a threat in a video posted online this weekend by Al-Shabab, the Somali terror group responsible for the 2013 Westgate mall massacre in Nairobi, Kenya. The group urged attacks on shopping centers in the West, singling out the Mall of America, London's Oxford Street and the West Edmonton Mall in Alberta. Bloomington Police Chief Jeff Potts said officials are taking the recent threat seriously, but "we've dealt with this sort of thing in the past. For a lot of really good reasons, we've been working with partners in local, state and federal law enforcement for years. We have built our contingency plans." startribune.com
Malls prep for attacks after jihadi call to arms
Managers of giant shopping malls from New Jersey to San Diego are on alert for terrorist threats and say they are coordinating with law enforcement after release of a Somali extremist group video encouraging deadly attacks. Westfield Corp., manager of 38 flagship malls across the United States and more internationally, said Monday that it sees "no evidence of an imminent threat'' to its centers but "will take every available step to keep our shopping centers safe.'' usatoday.com

Europe on Alert After Terrorist Group Threatens Malls Despite tightened security, it was business as usual in Europe's shopping hubs. The New West End Co. represents the core retailers across London's West End, including Oxford, Regent and Bond streets. There were no signs of panic or increased security measures on Oxford Street on Monday.

Meanwhile in France, security was ramped up at shopping malls Le Forum des Halles in central Paris and Les Quatre Temps in the business district of La Défense, according to Benjamin Griveaux, spokesman for commercial real estate firm Unibail-Rodamco, which owns both properties. Although they were not mentioned in the Al Shabaab video, the names of both malls appeared in the background during the broadcast.

After the terror group broadcast its video over the weekend, the operator contacted Paris police officials, who confirmed the threat was credible. As a result, Unibail-Rodamco has put in place extra security to increase the number of visual checks and searches at Le Forum des Halles and Les Quatre Temps, Griveaux said. wwd.com

U.K., French Malls in Security Clampdown on Terror Threat Heavily armed police and security forces were deployed at shopping malls in Paris and throughout London after a video by a terror group in Somalia threatened attacks. Groups of police and soldiers, armed with FAMAS assault rifles and wearing bullet-proof vests, on Monday were patrolling the Le Forum des Halles mall in the heart of Paris. The U.K. has been at the second-highest terrorist threat level since August, meaning an attack on domestic soil is highly likely. In the U.S., malls and merchants stepped up training and security following the Sept. 11, 2001 terror attacks. Shopping centers and retailers conduct regular emergency drills and calls with federal officials, representatives of those industries said. The International Council of Shopping Centers, a New York-based trade group, works with the U.S. Department of Homeland Security through its participation in a terrorism awareness program, said Jesse Tron, an ICSC spokesman. bloomberg.com

Survey: Almost all retailers very vulnerable to insider data threats Almost all retail IT decision-makers feel vulnerable to insider data security threats. According to the 2015 Insider Threat Report from enterprise data security provider Vormetric, 93% of U.S. retail respondents reported they were "somewhat" or more vulnerable to insider threats. Of that number 51% of U.S. retail respondents reported feeling "very" or "extremely" vulnerable to insider threats – more than twice that of respondents outside the U.S. (24%). Almost half (48%) of U.S. retail respondents have experienced a data breach or failed a compliance audit in the last 12 months. chainstoreage.com

Price Chopper will deploy Agilence's Retail 20/20 Cloud-based exception reporting solution to provide valuable store-level insight in favor of its former retail loss prevention and operations legacy exception platform. "We were looking for a tool that was very easy to use, while being powerful enough to handle our complex reports and queries," said Scott Ziter, director of security for the 135-store regional chain, whose parent company, The Golub Corp., operates stores in New York, Vermont, Connecticut, Pennsylvania, Massachusetts and New Hampshire. "After a hands-on session with Retail 20/20, and a comparison to our legacy solution, the decision was easy," Ziter noted. progressivegrocer.com

Intellicheck Mobilisa Signs Contract with Helzberg Diamonds To Implement ID Check Product at All U.S. Retail Locations Intellicheck Mobilisa, Inc. a leader in ID verification and wireless technology, signed a contract with Helzberg Diamonds to implement ID Check throughout their 230 U.S. retail locations. Helzberg Diamonds will utilize ID Check at the point-of-sale (POS) in its stores to analyze and authenticate driver's licenses. This is expected to reduce the risk of fraudulent purchases. In addition, by automatically populating customer data fields on applications for the Helzberg Diamonds Credit Card, the system will improve accuracy and shorten completion time for the customer. businessire.com

LinkedIn Settles Class-Action Suit Over Weak Password Security LinkedIn has agreed to compensate up to 800,000 people who paid for its premium services to settle a class-action lawsuit alleging that it falsely assured them it was using strong security measures to protect their personal information. In June 2012, a file containing 6.5 million encoded LinkedIn user passwords was posted on a Russian hacker site. The passwords were protected with a weak form of security, allowing hackers to easily unravel the code and find the actual passwords. The company, which had about 160 million users at that time, quickly put in place improved security measures, but everyone was advised to change their passwords immediately. LinkedIn is also close to settling a more sweeping case involving its practice of scanning the email contact lists of its users and sending repeated invitations to those contacts to connect on the service. nytimes.com

Many attackers lurk undetected for months, then pounce, study finds - 205 day average Attackers who penetrate company networks often pose as legitimate users for long periods of time, causing lengthy delays before victims figure out they've been hacked. Attackers are moving away from using malware that can be quickly detected. Instead, they're stealing authentication credentials and using them to log into systems remotely. In that way, they look like legitimate users logging into systems, which becomes difficult to detect. csoonline.com

Three Takeaways From the Cybersecurity Summit The White House recently hosted a daylong Summit on Cybersecurity and Consumer Protection at Stanford University. Speakers ranged from President Barack Obama to Apple CEO Tim Cook to Walgreens president Alex Gourlay). Here are a few takeaways. Retailers Recognize Chip and PIN: Gourlay stressed that chip and PIN technology, which uses an embedded computer chip and a PIN number to encrypt payment card data, is the best means of securing personal customer details at the point of sale. Walgreens is completely enabled for both online and offline chip and PIN transactions, which means it has already met the October 2015 deadline for compliance with EMV payment card regulations. Mobile Payment - Retail is the Beginning: Purchasing goods from retailers may seem like the logical function of mobile payment systems such as Apple Pay. However, Cook made it clear that Apple has plans for mobile payment that go far beyond streamlining retail checkout. "In the future, it would be great to have personal identification like your passport and driver's license digitally stored in a way that is safe, secure, and easily accessible by you," added Cook. This helps retailers in two key ways. First, the more consumers use a technology in their everyday lives, the more they use it in a retail setting. Second, easily accessible mobile personal identification, such as driver's licenses, would make verifying pay-in-advance transactions much easier and faster. We're In It Together: In his address during the summit, Obama made it clear that he sees safeguarding the security and privacy of consumer data as a shared responsibility of government and business. On the government side, Obama called for the passage of a single national standard requiring consumers to be notified within 30 days if their financial or personal data is stolen - along with a Consumer Privacy Bill of Rights. However, Obama also called for businesses to secure their own networks and share information on cyberattacks. Retailers need to understand they have entered a new age of payment security where all the stakeholders must cooperate and align their efforts for everyone's benefit, especially the consumer. chainstoreage.com

Winter Storm Impacts Southeast Retail - Store Closings and Shortened Store Hours Retailers hunkered down from Texas to Tennessee as a winter storm early Monday closed schools and people heeded warnings to stay off of icy roads. Belk had 38 stores impacted in Arkansas, Mississippi, Tennessee and Texas, where four stores were shuttered, according to a spokeswoman. Three of Neiman Marcus' four stores in the Dallas-Fort Worth area opened an hour late Monday, and the flagship planned to close an hour early, at 5 p.m., according to Ginger Reeder, vice president of corporate public relations. At NorthPark Center, only about 30 percent of the 220-plus stores were lit and staffed, including the anchors, a spokeswoman said. Galleria Dallas fared a bit better, with about 60 percent of stores and all three department stores open for business, according to general manager Angie Freed. Only restaurants and the movie theater were open at Highland Park Village luxury shopping center in Dallas, according to co-owner Stephen Summers. wwd.com

RadioShack Urges Fast Sales for 'Melting Ice Cube' of Assets Bankrupt consumer-electronics chain RadioShack Corp. pushed back against a creditor panel's criticisms of its proposed auction procedures, saying a drawn-out sales process could diminish the value of the assets and hurt recoveries. "Although the committee closes its eyes to it, the debtors' estate is in fact a 'melting ice cube' that is losing value on a daily basis," Fort Worth, Texas-based RadioShack said in court papers. The proposed sale procedures permit hedge fund Standard General, RadioShack's biggest shareholder, to use its $250 million secured claim as currency at an auction in lieu of cash, known as credit bidding. The official creditors' committee filed objections last week saying credit bidding will chill the sale process. bloomberg.com

Study: Four in 10 mobile shoppers compare prices, take pictures in store Some observers have suggested the practice of consumers using their mobile devices to check prices at rival retailers while in a store, is on the wane. However, a survey of mobile phone users in 23 countries (including the U.S.) from GfK found 40% compare prices at other retailers while in a store. Forty percent also contact a friend or family member for advice, while 36% take pictures of products that they might buy. chainstoreage.com

Secret Service now conducting seminars around the country for small businesses/retailers on how to deal with data breaches, especially with credit card transactions and how to snuff them out

West Coast ports delays could swamp companies for two months

Nordstrom to open 26 Rack stores in 2015 & open third fulfillment center

Aldi sees 450 stores in Texas alone - to open 650 more in U.S. - hitting 2,000 by 2018

Vitamin Shoppe plans 60 new stores

Abercrombie & Fitch's not hiring female Muslim because of head scarf to be heard in U.S. Supreme Court Wed.

Quarterly Same Store Sales Results

Havertys Q4 up 8.3% with net sales up 9%
Home Depot Q4 up 7.9% with sales up 8.3%, full year up 5.3% with sales up 5.5%
Cracker Barrel Q2 restaurant sales up 7.9% - retail sales up 3.2% with revenue up 8.2%
Nordstrom Q4 up 4.7% with revenue up 9%, full year up 4% with net sales up 7.8%
Dillard's Q4 up 3% with sales up 3%
Macy's Q4 up 2.5% with sales up 'nearly' 2%
Vitamin Shoppe Q4 up 1.7% with net sales up 13%
Office Depot Q4 North America retail down 2% net sales up 10%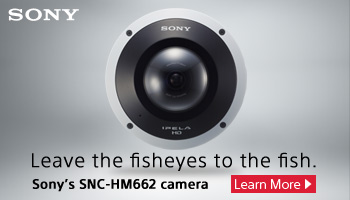 All the news - One place - One Source - One Time
The D&D Daily respects your time
& doesn't filter retail's reality
Report Your News!
(content subject to approval)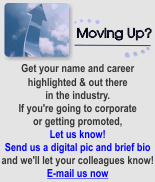 Vendor Spotlight


Loss Prevention News Network

As the market leader in network video, Axis Communications has been a driving force behind the shift from analog to digital video surveillance. Hedgie Bartol, Retail Business Development Manager - North America, Axis Communications, tells us how the conversion from analog to IP video is going here in the States and what we expect to see entering the mainstream this year. Hear Hedgie's advice for the retail LP executive looking to evaluate and sell this technology to their management team, and the importance of having a cyber strategy when embarking on a migration plan.

---
MCs Joe and Amber talk about finding the right balance between work and life on social media in this fun, honest LPNN Quick Take. Amber puts Joe on the "hot seat," asking about his social media policy - Would Joe accept a Friend Request on Facebook from a work colleague? His answer may surprise you.


See other episodes from
"Live in NYC" 2015 here!
Solution Providers, have a video or commercial you want to publish? Contact us.


2015's Let's Get LP Social
We still want your Group LP Selfies - So keep them coming retail LP teams!

Submit a group selfie of you and your LP team and you could get a plaque. Please submit a high resolution photo (300 dpi) and logo at 5" wide for your printed plaque, and if you have a tagline or slogan either from your team or from the company, please send it to us as well for inclusion on the plaques and here on the Daily. Click here for more details.


2014 LP Team Group Selfie Review
Showcasing each team in order!
Your Team - Your Pride

Macy's Carolina's Loss Prevention Team
"The Magic of Macy's LP"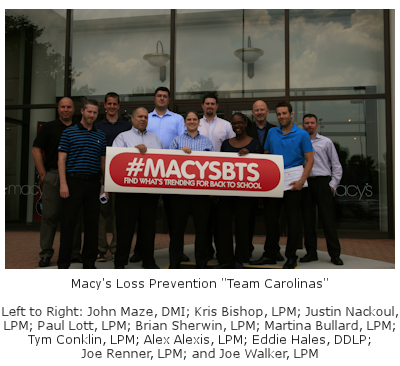 *Originally published on September 5, 2014
View all the selfies here!
Sponsored by:



e-commerce

Sponsored by The Zellman Group
Smart Card Technology Will Affect Your Fraud Prevention Strategy With large retail chains like Target, Neiman Marcus and Michaels experiencing massive data breaches, U.S. banks and brick-and-mortar merchants face serious pressure to increase credit card security measures by implementing smart card technology. This shift to more secure card-present transactions at physical, smart-card ready terminals will impact ecommerce sites as fraudsters are stymied at brick-and-mortar stores and turn their attentions to card-not-present (CNP) transactions online. As smart cards become standard in the U.S., forward thinking ecommerce merchants must prepare for the coming increase in online fraud. Now is the time for software companies to ensure that their fraud prevention system is ready. The biggest benefit of EMV is the reduction in card fraud resulting from counterfeit, lost and stolen cards for the card-present environment. When EMV is implemented, card-present chargebacks for fraud and unauthorized transactions will decrease drastically. For instance, card skimming in Canada declined by almost 40 percent in 2011 after a 2010 roll out of EMV. So what does this mean for online merchants? Well, if fraud from card-present situations is harder to commit, we can safely assume that fraudsters will move to the online and mobile payment space and try to figure out where there are holes to exploit. Online merchants with exploitable vulnerabilities will see an increase in fraud attacks and chargebacks. An increase in chargebacks can lead to more penalties from the card schemes (VISA, MasterCard, etc.). For example, after a certain threshold of chargebacks is reached, a merchant may no longer be allowed to accept payments online through their webstore. During the first 10 years of its transition to EMV technology, the UK saw card-not-present (online) fraud increase almost 40 percentage points - from 23 percent to 62 percent. Online merchants need to be as prepared as possible for this change. And the time is now. multichannelmerchant.com

Target undercuts Walmart, Amazon with $25 free-shipping minimum

Walmart Plans $1.2 billion Investment in Ecommerce

E-commerce for Nordstrom accounts for 19% of total sales

More people use mobile devices to buy groceries than any other retail category

"Fraud is not a person - it is a dynamic grouping of statistics that deviate from the norm."
Stuart B. Levine, CFI, CFCI
CEO, The Zellman Group & Zelligent


ORC News
Sponsored by Security Resources
Mother & daughter ORC Duo to stand trial who stole over $120,000 in Green Bay Gutierrez Carranza faces two retail theft counts, while Morales Bolanos faces two retail theft counts plus a receiving stolen property charge. According to police and the criminal complaint, the pair stole from multiple stores during a period of several years but only were arrested after a Cabela's employee noticed the two women walked into the fitting room with two jackets and walked out with only one. The criminal complaint says the stolen Cabela's merchandise totaled almost $3,000. The complaint also shows the two women allegedly stole clothing from multiple stores in the Fox River Mall in Grand Chute and Bay Park Square in Ashwaubenon. The largest amount totaled more than $25,000 from Abercrombie & Fitch in the Fox River Mall. Police say majority of the items that were stolen have been returned to the stores. A third suspect, Armando Martinez-Osorio, returns to court March 13 on a receiving stolen property count. fox11online.com
Retailer's Alert: Police hunt for ORC male suspect hitting Walmart store multiple times in Marble Falls, TX "He is targeting electronics, car stereos and computers. It's not a terribly sophisticated method. He goes into the store and goes directly to the product he's after," Marble Falls Police Sgt. Tom Dillard said. "He removes the security devices, conceals the device in another stolen item - a bag of some kind - and heads out the door." The loss prevention department of the store compiled surveillance video, which apparently identified the suspect, on Jan. 26, 29, Feb. 6 and Feb. 22. He appears to be a white male, in his 20s or 30s, average height, trim build, short brown hair with heavy eyebrows. Contact the Marble Falls Police Department with tips about the crime. Call the Hill Country Crime Stoppers at 1-866-756-TIPS to leave an anonymous tip and be eligible for a $2,000 reward. dailytrib.com

Cincinnati Police arrest man connected to Stolen LensCrafters' merchandise Cincinnati Police Department's Intelligence Unit has a Metropolitan Sewer District engineer under investigation Monday tonight after walking him out of MSD's headquarters on Feb. 12. The employee, Greg Doherty, has not been charged with a crime, but police continue investigating thousands of eBay sales connected to the city employee. A search warrant obtained by FOX19 shows investigators asked a county judge for a search warrant on Feb. 11 after agents tried to buy a pair of Maui Jim sunglasses from an eBay account registered to Doherty on Feb. 6. CPD agents created an eBay account and email address in order to purchase the glasses, the warrant states. Agents paid $117.50 and won the glasses at auction, according to the warrant. On Feb. 10, agents said Doherty canceled the sale. On the same day, agents said Doherty removed all other glasses from his site. The agent who swore the warrant out wrote, "It is believed the suspect removed the remaining glasses of [sic] his website to avoid detection by law enforcement." A FOX19 review of Doherty's eBay account shows 2,120 separate feedback comments in a little more than a year. It took 11 days for FOX19 to obtain the search warrant in the Doherty case. In it, agents accuse the MSD engineer of selling name brand sunglasses on his eBay site. Some of the glasses, according to the warrant, were "missing items" from the LensCrafters store in Western Hills. fox19.com

St. Charles, IL smoke shop robbers attempted to sell $4,000 of pipes on Facebook Armed with a knife and a handgun, two men robbed a St. Charles shop owner of two water pipes worth $4,000 and attempted to sell them on Facebook, police said. A recently released search warrant provides details of the crime, which occurred Jan. 4 inside a smoke shop in the 1500 block of East Main Street. Weeks later, two men from St. Charles were charged with committing the robbery after a Facebook message helped seal the case against them, police said. chicagotribune.com

Three Men Charged in Walmart Theft Conspiracy in Warren Co, VA According to investigators with the Warren County Sheriff's Office, if it hadn't been for suspicious employees at a Walmart in Front Royal, three men might have gotten away with thousands of dollars of stolen merchandise. One man was identified as Christopher Miller. The store called police after Miller allegedly loaded a cart up with more than $3,000 in items. Deputies stopped him before he made it out of the store. "At the same time there was a vehicle that had been circling that was leaving the area. Two other deputies stopped the vehicle and spoke with them," added Sgt. Henry. Police said both were working with Miller. All three men were charged with conspiracy to commit grand larceny, but their charges don't end there. "When they stopped the vehicle they observed what appeared to be brand new merchandise in the back of the vehicle in the back of a truck," said Sgt. Henry. Thanks to the Walmart employees, not only was a robbery prevented, but another Walmart robbery was solved. Deputies said they recovered thousands of dollars worth of merchandise stolen from a Walmart in Dayton, Virginia, out of the back of the getaway truck. your4state.com
Lockport, NY Thief arrested Switching Tags on Walmart Merchandise

Cops bust ORC male duo who had been stealing cases of Red Bull from Gordon Food Service in Utica, N.Y. multiple times
Do you have an ORC case to share?
Share your ORC news and help the industry grow

Retail Crime News

Sponsored by NuTech National
Anne Arundel County police say they're investigating a shooting outside of a PetSmart before 8 a.m. Tuesday morning

Robbery suspect killed in Officer Involved shooting at Family Dollar in Omaha, NE A robbery suspect is dead after an officer-involved shooting. Police say Danny A. Elrod, 39, died from his injuries at Nebraska Medicine. Omaha Police say they saw Elrod running from the Family Dollar Store near 13th and Hickory around 6:30 p.m. on Monday. During the attempted arrest, police say some sort of scuffle broke out that lead to officers to shoot Elrod. jrn.com

Ashville, NC Police investigating a Double shooting outside Chico's in Biltmore Village Two male victims were transported to Mission Hospital with life-threatening injuries, Asheville police Lt. Wally Welch said. The shootings happened shortly after 2:30 p.m. in front on Chico's clothing store at 10 Brook St., just off Sweeten Creek Road. The victims, both shot in the face, are 21 and 19 years old, Welch said. They were shot either inside or near their vehicle, then managed to drive the car to a parking lot at nearby Rezaz restaurant at 28 Hendersonville Road, Welch said. He said police had no possible motive in the shootings and were still trying to determine who the shooter might be. citizen-times.com

Walmart shoplifting suspect fired gun into the air twice in Mesa, Ariz. and escapes Per the police report, "The female was contacted by store loss prevention, after she passed all points of sale without making any attempt to pay for the merchandise concealed in her purse." When she was contacted, the suspect ran from loss prevention, who continued to follow her. At that point, police say the suspect pulled what appeared to be a handgun from her purse and fired a warning shot in an upward direction. She continued to walk northbound and fired another shot into the air. At that time, loss prevention staffers stopped following her. She escaped. fox10phoenix.com

J.C. Penney female store employee stole more than $200,000 in merchandise - pawning it and selling on eBay A J.C. Penney employee in Virginia has been accused of stealing items worth hundreds of thousands of dollars from the store and reselling them. Teresa Ann Stockton allegedly stole jewelry, women's clothing, cosmetics and perfume from the J.C. Penney store at Springfield Town Center. According to a search warrant, the investigation began when a store loss prevention officer reported items worth a total of $200,000 had been stolen from the store over the past two years. Police were then given a list of jewelry department employees and discovered that Stockton had pawned numerous jewelry items. Court documents revealed she was also selling merchandise on her eBay account as well. nbcwashington.com

"Well organized and executed" warehouse burglary gets $386K in trainers tennis shoes - 2,000 boxes in Heywood, UK The offenders broke into an empty warehouse next door to 'Creative Recreation' and went through an interior wall and took various sizes in both black and white. manchestergazette.co.uk

Memphis Cargo Theft Task Force and other agencies looking for freight thieves hitting West Memphis and Forrest City areas More than 80 tractor-trailers and 15 other vehicles have been broken into in the Arkansas counties of Crittenden and St. Francis since late December. Thieves have made away with 102 firearms, MacBooks, Tyson food products, tires and other items. The crime spree was revealed in a complaint filed in federal court in Little Rock. Authorities say that one person has been arrested in connection with the break-ins. commercialappeal.com

18-year-old Romanian ATM skimmer part of a larger Romanian crime ring operating in metro Atlanta, police said Monday "It was also determined that Ionita may be part of a crew out of Romania who had placed similar devices on ATMs in the McDonough and metro Atlanta areas in the past," Smith said in an emailed statement. ajc.com

Walmart associate in Jackson, TN embezzles nearly $13,0000 A Wal-Mart employee accused of embezzling from the store has been charged with theft of property over $10,000, according to court documents. DeAndre Roberson was arraigned in Jackson City Court today. On Friday, Steven Barnes, a Wal-Mart loss prevention employee, reported that Roberson had embezzled $12,987.25 from the business, court documents say. Barnes told police that over the past several months, Roberson had loaded gift cards with Wal-Mart's money and did not pay for the gift cards. Barnes told police that during an interview, Roberson admitted to taking the gift cards and not paying for them. jacksonsun.com


Walgreens Pharmacy Associate arrested for stealing 3,000 hydrocodone pills in Navarre, FL Leslie C. Morehouse, 54, was arrested Sunday on a charge of grand theft of a controlled substance after she was accused of taking just less than 3,000 hydrocodone pills. On Sunday, deputies from the Santa Rosa County Sheriff's Office responded to a theft complaint at Walgreens, where the store's asset protection officer told them an employee was stealing controlled narcotics from the pharmacy area. From Sept. 2 to Feb. 21, the pharmacy identified an unexplained shortage of 2,993 hydrocodone pills valued at $1 each. The Asset Protection Manager viewed surveillance video taken during that time frame and told police he observed Morehouse entering the pharmacy prior to the store opening and leaving with the pills. navarrepress.com

Kohl's jewelry department burglarized in Macon, GA The Bibb County Sheriff's Office is searching for a burglary suspect they say broke into the Kohl's department store on Zebulon Road. According to a news release, the incident happened Monday around 12:51 a.m. Authorities say the male suspect entered the store after shooting two front windows of the facility. He then stole 10 watches from the jewelry counter. 41nbc.com

Co-ringleader of Jefferson Co, CO ID theft ring gets 18 years in prison A 33-year-old man who shared top billing in an ID theft ring that preyed on victims in Jefferson County and throughout metro Denver has been sentenced to 18 years in prison. Sean Wyles headed the ring with Angela Vigil, 34,who was sentenced to 22 years in prison in January. Members of the ring stole personal and financial information and used it to create fraudulent checks, fake drivers licenses and state identification cards. The ring used the checks to obtain cash, merchandise, personal property, services, gift cards, food and other items. Wyles is among eight of the nine people indicted in the ring who have so far pleaded guilty. Six members of the gang have been sentenced and two others await sentencing, said a district attorney's spokeswoman. denverpost.com
Investigation of a $34,000 ring stolen in Santa Fe, NM, end with arrest in Boca Raton, FL A Florida man suspected of stealing a $34,195 ring from a downtown shop in November has been indicted on charges of larceny and conspiracy, and has been extradited from Boca Raton, Fla., where he was arrested on an unrelated charge. Santa Fe Police Department spokeswoman Lt. Andrea Dobyns said Boca-Negra had the turquoise, gold and diamond ring on him when he was arrested in Florida. A diamond is missing from the setting. Dobyns said the store where the ring was reported stolen, Santa Fe Goldworks caught the theft on its video surveillance system. Police received a tip that helped them identify Boca-Negra after posting footage from the surveillance camera on social media and releasing it to other media outlets. santafenewmexican.com

Very High-End Jewelry Investigation in Hurricane, WV The Hurricane, WV Police Department has information regarding a Robert Nicholas Pierro and Douglas Peyton who are selling/pawning very expensive jewelry. One ring is a 5kt diamond estimated to be worth $140,000.00 was sold to a pawn shop in Huntington, WV. Other items being sold are Tiffany Pearls, silver coins, Rolex Watches and gold chains. At this time we do not have a report of theft of jewelry of this type. Contact: Detective Sgt. L.M. Angell, Hurricane Police Dept. 304-562-9911

Charlotte getting hit with ATM skimming that's mainly composed of Eastern European crime syndicates

Kmart pharmacy worker steals 800 Oxycodone - $5,453 worth in Clarksville, Tenn.

Walmart employee loads $12,987.25 on gift cards and doesn't pay for them in Jackson City, TN.

Security Camera Catches Thief Stealing $3,500 Drone in El Monte, CA

Sharp-eyed security guard helps Salt Lake City cops end serial pharmacy robberies

Two cases involving stolen, forged credit cards results in three arrests in Sacramento, CA

Police hunt for serial Walmart shoplifter in Marble Falls, TX

Thieves use secret staircase to break into a Manchester, NH Jewelry store


Robberies and Burglaries
● Brookside Country Store -Barre, VT - Armed Robbery - 2nd time in a week
● Circle K - Lafayette, IN - Armed Robbery
● Dollar General - Buffalo, NY - Armed Robbery
● Dollar General - Marysville, PA - Robbery
● Family Dollar - St Louis, MO - Armed Robbery
● Family Dollar - Aurora, CO - Robbery
● Game Stop - Lake Charles, LA - Robbery
● Kangaroo - Georgetown, SC - Theft
● Metro PCS - Rockdale Co, GA - Armed Robbery
● Rite Aid - Springfield, VT - Armed Robbery
● Streator Drugs - Streator, IL - Armed Robbery
● The Cellular Store- Uniondale, NY - Armed Robbery
● Verizon - Omaha, NE - Robbery
● Walgreens - Scottsbluff, NE - Robbery
● Walmart - Havelock, NC - Robbery
● Walmart - Battle Ground, WA - Robbery/ Assault



Featured Job Listings
Sponsored by NuTech National
Feature Your Job Here For 30 Days -
70% Aren't On the Boards
VP of LP
Mattress Firm
Houston, TX
Mattress Firm
Director of Risk Mgmt & AP
Goodwill - Easter Seals, MN
ST Paul, MN
Goodwill - Easter Seals, MN
Director Fraud Analytics & Investigations, Global Investigations
Starbucks
Seattle, WA
Starbucks
Director of LP
Haagen Grocery Stores
Seattle, WA
Supervalu
Director of LP
PacSun
Anaheim, CA
PacSun
Director Global AP
KFC & PH
Plano, TX
YUM! Brands
Sr. Director, Field LP
Ross Stores
Dublin, CA
Ross Stores
VP Supply Chain, LP & Safety
Ross Stores
Ft. Mill, SC
Ross Stores
VP of Sales
Checkview
Chanhassen, MN
Checkview
Director LP
Sephora
San Francisco, CA
Sephora
Corporate Mgr LP
Five Below
Philadelphia, PA
LinkedIn
Regional Dir AP
Rite Aid
Albany, NY
Rite Aid
Regional Dir AP
Rite Aid
Warwick, RI
Rite Aid
Regional Dir AP
Rite Aid
Baltimore, MD
Rite Aid
Dir of AP Dist. Centers
Dollar General
NA
Dollar General
Director of Divisional LP
Dollar General
Goodlettsville, TN
Dollar General
Director Market LP
Walgreens
Phoenix, AZ
Walgreens
Director Market AP
Walgreens
Glastonbury, CT
Walgreens
Director Market AP
Walgreens
Guaynabo, PR
Walgreens
Director Market AP
Walgreens
Denver, CO
Walgreens
Director Market AP
Walgreens
Southfield, MI
Walgreens
Director Market AP
Walgreens
Roseville, MN
Walgreens
Market Asset & Profit Protection Manager
Sears
Little Rock, AR
Sears Holdings Corp
Zone Asset & Profit Protection Mgr
Sears
Miami, FL
Sears Holdings Corp
Zone Asset & Profit Protection Mgr
Sears
Cincinnati, OH
Sears Holdings Corp
Zone Asset & Profit Protection Mgr
Sears
Cleveland, OH
Sears Holdings Corp
Market Asset & Profit Protection Manager
Sears
Baltimore, MD
Sears Holdings Corp
Market Asset & Profit Protection Mgr
Sears
Los Angeles, CA
Sears Holdings Corp
Zone Asset & Profit Protection Mgr
Sears
Houston, TX
Sears Holdings Corp
Zone Asset & Profit Protection Mgr
Sears
Dallas, TX
Sears Holdings Corp
Regional AP Mgr
SpartanNash
Grand Rapids, MI
LinkedIn
Regional LP Mgr
Dollar General
Multiple locations nationwide
Dollar General
LP Manager
Bowlmor AMF
Long Island, NY
Bowlmor AMF
LP Manager
Bowlmor AMF
Dallas, TX
Bowlmor AMF
LP Manager
Bowlmor AMF
Chicago, IL
Bowlmor AMF
LP Manager
Bowlmor AMF
Denver, CO
Bowlmor AMF
Regional LP Manager
PetSupermarket
Tampa, FL
Downing & Downing
Regional LP Manager
Tilly's
Orlando, FL
Tilly's
Market AP Specialist
REI
Los Angeles, CA
REI
Communications Center Operator
Wegmans
Rochester, NY
Wegmans
Store AP Officer
Wegmans
Buffalo, NY
Wegmans
AP Officer
Wegmans
Rochester, NY
Wegmans
AP Specialist
Wegmans
Syracuse, NY
Wegmans
AP Specialist
Wegmans
Woodbridge, VA
Wegmans
AP Specialist
Wegmans
Woodbridge, NJ
Wegmans
AP Specialist
Wegmans
Hunt Valley, MD
Wegmans
Sales Representative
NuTech National
Maitland, FL
NuTech National
National Account Executive
Checkview
Northeast Region
Checkview
National Account Executive
Checkview
United States
Checkview
Corporate Investigator
Confidential
San Francisco Bay, CA
Confidential
National Account Manager
Vector Security, Inc
TBD
Vector Security, Inc

Limited Time Only - Post Your Multi-Unit LP jobs for FREE - Learn More Here


Daily Job Alerts


Appearing One Day Only
View our Internet Jobs Archives here
AP Manager
Home Depot
Staten Island, NY
Home Depot
LP Shrinkage Specialist
Nordstrom
Overland Park, KS
Nordstrom
AP Manager
Sam's Club
Princeton, NJ
Wal-Mart
AP Team Leader
Target
Caledonia, MI
Target
LP Asst Mgr
Purolator, Inc
Calgary, AB, Canada
Workopolis
Mgr of AP
Macy's
Cheshire, CT
Macy's
LP & Safety Spec
Lowe's
Yukon, OK
Lowe's
LP & Safety Spec
Lowe's
Reidsville, NC
Lowe's
LP & Safety Spec
Lowe's
Ormond Beach, FL
Lowe's
LP & Safety Spec
Lowe's
Hudson, NY
Lowe's
AP Specialist
Home Depot
New Rochelle, NY
Home Depot
LP Supervisor
Burlington Coat Factory
Austin, TX
Burlington Coat Factory
LP Supervisor
Burlington Coat Factory
Anchorage, AK
Burlington Coat Factory


Home of the Industry's Original
On the Move

Kirk VanZee was named Vice President of Loss Prevention, Risk Management and Facilities for Gordman's.

Post Your New Job or Promotion!
See all the Industry Movement


Your Career
Sponsor this section of the Daily
3 Ways to Boost Your Team's Efficiency
When we experience setbacks, it's easy to blame external factors or circumstances like competition or economy. However, internal communication is key in influencing our success. Here are some ideas to get your team to become an efficient unit so setbacks don't happen as much. Remove obstacles

How to Communicate Visually with Your Team Visuals are the most powerful form of communication. Using images or planning maps allows you to see your ideas before you and visualize how it could play out. Here are some ideas on how you can incorporate visuals in your work. Keep everyone on the same page

The No. 1 Thing Holding You Back as a Leader The key difference between effective leaders and good leaders can be found in their willingness to do what doesn't come naturally. Leadership begins when you realize that it has little to do with yourself, but has everything to do with those you serve. Master the art of surrendering

6 Ways Vision will Inspire Your Employees and Culture Effective leadership requires more than just a charismatic personality. It requires a vision so that you can stay on the pace with the future of your work. It outlines your strategy and decision making process. Here's how a vision can help you as a leader. Have faith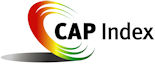 Tip of the Day
Sponsored by Vector Security
The drive home can be the longest drive of the day when looking into the rear-view mirror and seeing nothing but the day's events. It is a great time for reflection and evaluation of all that transpired over the last 12 hours, often times allowing you to realize that the briefest interaction with someone may have been the most important event of the day. Those one line snip-its often times are where the true feelings and intentions are expressed. Piecing them together can mean the difference between success and failure of a project, a program, and even an executive. It is only in reflection that we see the truth and give ourselves the ability to react to it the right way the next day. Take the time and look in the rear-view mirror. You may see something you had not seen.

Just a Thought,
Gus







Upcoming Events
---
Recruiting?
Get your job e-mailed to everyone... everyday
Post on our Featured Jobs Board!
Reach your target audience in 2015 every day!
Request our 2015 Media Kit
update account / change e-mail
unsubscribe FEEDBACK
www.downing-downing.com

Advertise With The D&D Daily




36615 Vine Street, Suite 103
Willoughby, OH 44094
440.942.0671
copyright 2009-2019
all rights reserved globally