The D&D Daily Mobile Edition
February 25,

2015



The LP Industry's #1 News Source - Informing, Educating and Instilling a sense of community


Moving Up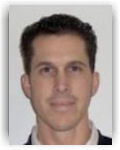 Mike Truax was promoted to Director of Field Loss Prevention at Sephora. Mike was previously the Regional Loss Prevention Manager for the retailer and has been part of the Sephora loss prevention team since 2010 where he started in Loss Prevention Investigations/Process Manager. He has also worked at Target as an Investigator, Mervyn's as an Internal Investigator and Home Base as a Loss Prevention/Safety Warehouse Manager. Congratulations Mike!

News Brief
Sponsored by WG Security Products, Inc.
"Data is the new cash" and the underground economy of cybercrime is established with an estimated value in excess of US $1 trillion Today's context, we operate in a world in which all businesses operate their technology ecosystems in order to permit users to access the lifeblood of their business (information) anytime, anywhere. Fact, related dark cyber communities are also thriving and developing increased methods and indeed variants of motivations (ideology, geo-political) to compromise your boundaries and the integrity of your systems. Businesses struggle to understand what exactly cyber security is. From there, they have to understand how to identify and protect their vital "Assets", and how to invest wisely and integrate "cyber security" into their BAU business activities. So we refer to the challenge as "cyber risk management" as opposed to cyber security. We see cyber risk management as a business imperative. "Cyber risk management is a strategic holistic synergy of controls involving people, processes and technology that can anticipate, identify, measure and manage cyber related threats and risks with the objective of protecting vital business assets" Effective cyber risk management protects the confidentiality, integrity and availability of an organization's assets. Bottom line it is NOT a technical issue, it's a business imperative. retailfraud.com

Justices appear to favor Abercrombie & Fitch Muslim denied job over headscarf - A must read for all hiring managers Supreme Court receptive to hijab wearer's religious bias claim against Abercrombie & Fitch. Supreme Court Justice Samuel Alito channeled his inner stand-up comic Wednesday in indicating that he and most of the court would side with a Muslim woman who showed up for a job interview with Abercrombie & Fitch wearing a black headscarf. She didn't get hired. The clothing retailer said Elauf can't claim discrimination because she didn't say anything about religion during her interview. A decision in EEOC v. Abercrombie & Fitch, 14-86, is expected by late June. Editor's Note: The article is just too long to publish here but should be read as it reviews the EEOC's Title Vll which requires employers to make accommodations for employees' religious beliefs in most instances. yahoo.com

FBI offering largest bounty ever for a hacker - $3M - It's about time! The U.S. Department of State's Transnational Organized Crime Rewards Program has put a $3 million bounty on Russian hacker Evgeniy Mikhailovich Bogachev for a number of cyber crimes he allegedly committed using Zeus malware and caused banking losses of over $100M. This is the largest bounty the U.S. has offered for information on a cybercriminal. Editor's note: While this suspect isn't to our knowledge connected to any of the retail data breaches, the $3M bounty sends a clear message that our government is turning up the heat on hackers with large bounties. Now lets hope they practice the same technique on those involved in the breaches. scmagazine.com fbi.gov

American Express officially launched its Small Merchant EMV Assistance Program to combat fraud The nationwide campaign was created to help U.S. small merchants fight fraud through a $10 million reimbursement program designed to accelerate adoption of EMV payment terminals. It will also arm small merchants with knowledge about EMV's security benefits. As part of American Express' program, eligible merchants that have upgraded to an EMV terminal can request a one-time $100 reimbursement from American Express. The company will deliver educational resources about EMV to small merchants across the U.S. through email, a telephone hotline, and a website. A team of ambassadors – the American Express Fraud Squad – will also visit New York City, Atlanta, Miami and Houston, meeting face-to-face with small merchants to spread the word about EMV and its benefits. chainstoreage.com

It cost Target $5.1 billion to leave Canada
On Wednesday, Target announced fourth quarter and fiscal-year 2014 results while the retailer gave another outlook on the costs it expects to incur as it exits operations in Canada. In fourth quarter, Target recognized a pre-tax loss of $5.1 billion related to its discontinued Canadian operations, resulting in a $(5.59) loss per share. Here's Target's breakdown its expected costs for exiting its Canada ops: "On January 14, 2015, following a comprehensive assessment of Canadian operations, Target's Board of Directors approved a plan to discontinue operating stores in Canada. As a result of the decision, Target recorded a pretax impairment loss and other charges of $(5,105) million in fourth quarter 2014." businessinsider.com businesswire.com

Whistleblower in Pilot Flying J Case Claims Wrongful Firing A man who identified himself as a whistleblower who tipped off federal agents to criminal conduct by employees of Pilot Flying J, the nation's largest truck-stop chain, filed suit in federal court claiming retaliation by his employer. John Verble filed the suit in Knoxville, Tenn., against a Morgan Stanley subsidiary last week, alleging the financial institution fired him in 2013 for his role in the investigation. He is demanding as much as $5 million, including back pay and compensatory damages. After Mr. Verble started working as a financial planner at Morgan Stanley in 2006, he "became aware of numerous criminal activities on the part of clients," the suit says. Mr. Verble subsequently became a confidential informant to the Federal Bureau of Investigation, and as a result of his work, 10 former employees of Pilot pleaded guilty to fraud-related charges involving a fuel rebate scheme, the suit says. wsj.com

20% Increase in 'Next-Generation' Cybersecurity Spending Predicted FBR Capital Markets predicts a 20% increase in "next-generation cybersecurity spending" this year, relative to a 3% to 5% IT spending environment, as companies move beyond traditional firewall and endpoint vendors to cloud and Big Data solutions. It's yet another signal of how high-profile cyberattacks like those at Anthem Inc. and Sony Pictures Entertainment Inc. have sent companies scrambling to evolve their defenses in the face of increasingly sophisticated hackers. About 10% of enterprises and government agencies have upgraded to next-generation security software, such as firewalls that detect and block threats at the application level, or Big Data analytics services geared toward security, said Daniel Ives, an FBR analyst and author of the report. The market for those software tools could be $15 billion to $20 billion over the next three years, he said. As cyberattacks make headlines and disrupt business across all industries, boards of directors and other C-suite executives are increasing budgets in hopes their companies won't be next. Companies also have invested widely across their security portfolios, including technology and personnel. Analytics that profile employee's digital work activities may help prevent data theft by rogue employees, though relatively few companies use the technology. wsj.com

Anthem: 78.8 million affected, FBI close to naming suspect On Tuesday, Anthem, the nation's second largest health insurer, said that 8.8 to 18.8 million people who were not customers could be impacted by their recent data breach, which at last count is presumed to affect some 78.8 million people. This latest count now includes customers of independent Blue Cross Blue Shield (BCBS) plans in several states. In a statement, Anthem said that the breach affects current and former customers of dating back to 2004. The company said that attackers were able to obtain "personal information from our current and former members such as their names, birthdays, medical IDs/social security numbers, street addresses, email addresses and employment information, including income data." csoonline.com

West Coast Ports impact this spring benefits some and hurts others this upcoming quarter

TJX boost wages for U.S. store associates to at least $9 an hour, mirroring Wal-Mart

Tractor Supply Company ups domestic store target to 2,500

Macy's developing new store formats - further integrate stores and online & expand nameplates outside U.S.

Sycamore Partners drops bid to buy Chico's

Lumber Liquidators to open 30-35 new stores, remodel 15-20

Havertys Furniture to open 4 new stores in 2015

Macy's has said it may also open a chain of discount stores Ms. Hoguet said on Tuesday that those stores would most likely resemble T.J. Maxx or Nordstrom Rack, rather than an outlet. Macy's hoped that new off-price stores would introduce its brand to a new strata of shoppers, without cannibalizing sales at its department stores, she said. nytimes.com

Quarterly Same Store Sales Results
Lowe's Q4 up 7.3% with sales up 7.6% - full year comp's up 4% with sales up 5.3%
Dollar Tree Q4 up 5.6% with sales up 10.8% - full year comp's up 4.4% with sales up 9.7%
Ace Hardware Q4 up 4.7% with revenue up 13.6% - full year comp's not reported with sales up 12%
Papa Johns Q4 North America up 4.1%, International up 8.9% with global sales up 6.6%
Target U.S. Q4 up 3.8% with sales up 4.1% however post $2.6B loss - full year comp's up 1.3% with sales up 1.9%
TJX Co. Q4 up 4% with net sales up 6% - full year comp's up 2% with net sales up 6%
Lumber Liquidators Q4 down 4.2% with net sales up 5% - full year comp's down 4.3% with net sales up 5%
Sears Canada Q4 down 9.1% with revenue down 18% - full year comp's down 8.3% with revenue down 14%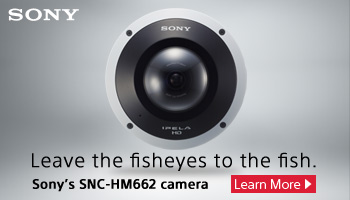 All the news - One place - One Source - One Time
The D&D Daily respects your time
& doesn't filter retail's reality
Report Your News!
(content subject to approval)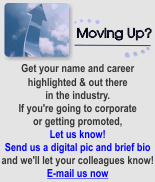 Vendor Spotlight


Your Trusted Partner for Comprehensive Security Solutions

Providing Security Solutions throughout the United States, Canada and Puerto Rico.
SECURITY RESOURCES is a leading national security firm providing security guard and investigative solutions with proven performance and quick response. Our extensive industry experience managing over 900 security officers through our own offices helped us to build a proprietary national security network from the ground up. For your national or local security needs, gain the Security Resources Advantage.

POWER to respond quickly to real-time events

FLEXIBILITY to expand and contract the guard force as realized in response to needs

CONSISTENCY across multiple locations through standardized communication and a proven process



Loss Prevention News Network

Special Request
Given the news this week, we wanted to share
this informative, timely episode once again:

Kenya's West Gate Mall Massacre - Could it happen here?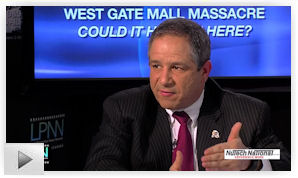 In September 2013, armed gunmen attacked the Westgate shopping mall in Nairobi, Kenya, resulting in 61 civilian deaths, six dead security officers and over 175 injured. Special Agent In-Charge Richard Frankel of the FBI deployed to Kenya with a Rapid Deployment Team and assisted the Kenyans in the forensic and intelligence investigation related to the terrorist attack. In this LPNN interview, Mr. Frankel talks about this high-profile investigation, the odds of a similar attack occurring in the U.S., and the importance of active-shooter programs for retailers. With the ultimate responsibility of protecting your employees and customers, learn what LP executives can do to prepare for and prevent such a catastrophic event.
Solution Providers, have a video or commercial you want to publish? Contact us.


2015's Let's Get LP Social
We still want your Group LP Selfies - So keep them coming retail LP teams!

Submit a group selfie of you and your LP team and you could get a plaque. Please submit a high resolution photo (300 dpi) and logo at 5" wide for your printed plaque, and if you have a tagline or slogan either from your team or from the company, please send it to us as well for inclusion on the plaques and here on the Daily. Click here for more details.


2014 LP Team Group Selfie Review
Showcasing each team in order!
Your Team - Your Pride
Dunkin' Brands Loss Prevention Team
"Protecting the Integrity of our Brands while Driving Overall Profitability"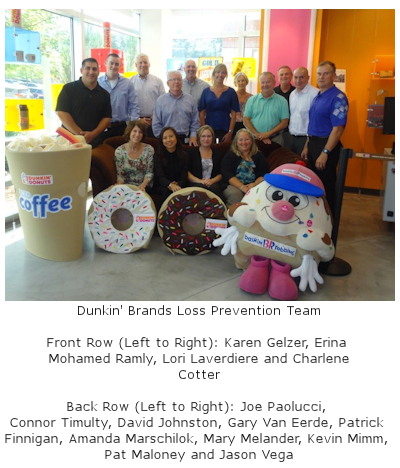 *Originally published on September 8, 2014
View all the selfies here!
Sponsored by:



e-commerce

Sponsored by The Zellman Group
The liability shift and its impact on mobile payments This is going to be a major year for innovation in mobile payments, and credit card payments in general, as the fundamentals of credit card-based payments are being shaken by the "liability shift" that occurs later in the year. Essentially, "liability shift" places the burden for fraudulent credit card charges in the hands of merchants and issuing banks that don't implement new technology to accommodate chip-based credit cards that offer superior fraud protection versus magnetic stripes common in the US. The motivation behind this policy is fundamentally that the US has become the global capital for credit card fraud, with a predicted $10B US in losses due to fraud in 2015. There are several broad trends and technologies to watch in 2015 as the payment space evolves.

New payment networks - One option for increasing security, lowering merchant costs, and "owning" customer data through the entire payment process is skipping the traditional credit card networks altogether.

New payment devices - The mobile phone is still a relatively new payment device, and it's unclear whether it's the ideal way to pay for goods and services, or if another device will soon supplant it. Apple is headed for a hybrid approach, allowing its forthcoming Watch to work with Apple Pay installed on a phone. Other upcoming products range from phone cases that add payment capabilities, to devices that look like traditional credit cards, but can "change personalities" to present different accounts to a payment terminal.

The rise of the QR code - QR codes, on the other hand, can be generated on nearly any device and read by relatively low-cost scanners that many merchants already have installed. The QR code is displayed on the device's screen and scanned at the point of sale, where matching codes allow the transaction to proceed. techrepublic.com

American Apparel hires its first chief digital officer

Web sales for Home Depot grow 37% in 2014

Neiman Marcus launches own mobile payment system

Millennials Drive Mobile Ecommerce Growth in Canada: CIRA Report

"Fraud is not a person - it is a dynamic grouping of statistics that deviate from the norm."
Stuart B. Levine, CFI, CFCI
CEO, The Zellman Group & Zelligent


ORC News
Sponsored by Security Resources
Two men fencing operation & Rite Aid warehouse worker that stole $50,000 of merchandise headed to trial in Philadelphia Three Philadelphia men are headed to trial for allegedly stealing at least $50,000 worth of Rite Aid merchandise to stock an illegal convenience store operating out of a home basement. In brief court appearances Tuesday, Juan Agosto, 36, Edwin Burgo, 41, and Miguel Ortiz, 44, waived their right to a preliminary hearing so their cases go directly to Bucks County Court for trial. The arrests followed a tip to Rite Aid that one of its tractor-trailers and a second vehicle would be at a parking lot in the 200 block of Canal Road, near the company's warehouse on Geoffrey Road in Falls. The company-installed GPS system in the truck identified Ortiz as the driver, and surveillance was set up, police added. Early on the morning of Oct. 9, Ortiz's truck entered the parking lot followed by a Dodge pickup carrying Agosto and Burgos, court records show. The pickup truck's bed was empty when it entered the lot, but was filled with Rite Aid storage totes when it left, police said, although no transaction was observed, they said. The pickup was stopped by police, and Agosto and Burgos were taken into custody. Ortiz was taken into custody at the Rite Aid warehouse. Police said the totes and backseat of the truck contained soaps, cleaning supplies, makeup, paper products and other items, which were then taken to a store run by Agosto out of his North Seventh Street house in Philadelphia. Police said the operation at the house was so elaborate it had more surveillance cameras than a Rite Aid store. buckscountycouriertimes.com
ORC male duo arrested & charged with organized retail theft in Greensboro, N.C. - Selling stolen goods to fencing operation Greensboro police have arrested two people accused of stealing $1,500 worth of goods from several retail establishments. Jonathan Scott Spry, 28, and Samantha Lynn Yates Worley, 33, are charged with organized retail theft. Arrest warrants allege that the two took the goods over a 90-day period, with the intention of selling them or placing them "in the control of a retail property fence." news-record.com

Retailer's Alert: Theft ring hits area Walmarts in Athens, TN - "Two men part of a larger group" Two men police have been attempting to identify have been confirmed as members of a theft ring spanning multiple counties, according to Athens Police Department officials. It was previously reported that on Feb. 10, APD officers responded to the Athens Walmart in reference to four televisions and one set of spiderwire valued at a total of $1,632 being stolen from the store. At the time, one unidentified white male wearing a green hoodie made off with the TVs and escaped in a silver Jeep Cherokee being driven by a second unknown male. APD Det. Josh Rhodes began investigating the situation and determined that the two unidentified men are part of a larger group of people who have committed thefts at several area Walmarts. Thefts by this group of young men have reportedly been confirmed in Madisonville and Signal Mountain; the same vehicle was seen in each of the incidents. If anyone has information on the suspects, they can contact Rhodes at 423-744-2739. dailypostathenian.com
ORC male - meat thief hitting Kroger and others for three years in Columbus, OH Reynolds, 46, is being sought on theft and criminal-trespass charges that accuse him of shoplifting hundreds of dollars worth of meat from area groceries during shoplifting sprees dating back three years. Averaging $150 worth of meat per theft, Reynolds probably wasn't eating it all himself but had an outlet for it on the black market, Hedrick said. One of the trends our office has observed over the last few years is the growing amount of meat thefts in central Ohio," City Attorney Richard C. Pfeiffer Jr. said in a news release about the search for Reynolds. "It's less rare than it used to be. He said he doesn't know where Reynolds might have unloaded his ill-gotten meats, although they could be sold to smaller carryout stores, restaurants, even food trucks. "He's got to be selling it somewhere," Hedrick said. "Mr. Reynolds is known to Kroger," Jarrell said. "He's been stealing from our stores for years." Loss-prevention officers from markets across the state are gathering today at a Grocers Association conference on the Northeast Side to share tactics and strategy, Filler said. Discussion of meat thefts is almost guaranteed to be on the table. dispatch.com

Texas Chicano Brotherhood gangsters charged with stealing laundry detergent from Family Dollar Deputies have charged two members of the Texas Chicano Brotherhood gang with theft for taking laundry detergent from a Family Dollar near Edinburg. Justice of the Peace Jaime "Jerry" Muñoz charged 35-year-old Ismael T. Zavala and 24-year-old Jose I. Alanis with theft, a Class A misdemeanor, according to the Hidalgo County Sheriff's Office. Surveillance video released by the Sheriff's Office shows Zavala and Alanis taking several hundred dollars worth of laundry detergent from a Family Dollar store. valleycentral.com
Tips lead U.S. Marshalls to 7th West Michigan's Most Wanted Capture A seventh fugitive featured on West Michigan's Most Wanted has been captured by authorities. "I have received numerous tips based on your feature on FOX 17, so it's been helping in numerous cases," U.S. Marshals Fugitive Task Force Supervisor Steve Hetherington says. Authorities are hoping the tips keep rolling in, like the one used Monday to arrest Amanuel Measho in Washington D.C. He says the tipster searched Measho's name online and saw him as one of West Michigan's Most Wanted's featured fugitives. Measho has a lengthy rap sheet, wanted on drug charges in Kent County, hunted by the U.S. Marshals, assisted by Homeland Security, and also wanted in Washington D.C. for felony identity theft, which is where the tipster led the U.S. Marshals. Measho is just one of five wanted fugitives captured in the past few days. Andrew Reynolds and Brett Thompson were also caught thanks to viewer tips. Kedrick Scott was arrested Monday after getting caught up with some alleged shoplifters. "They had a call at the Best Buy for a possible shoplifting in progress. They were able to identify the vehicle leaving the parking lot, two uniform officers made a traffic stop and found Mr. Scott as one of the passengers in the car," Hetherington says. fox17online.com
'Trash Bag Gang' sentenced in connection with drug store burglary in Jackson, MS Three members of the "trash bag gang" are sentenced for being involved in the burglary of a drug store in Choctaw County. The group became known as the "trash bag gang" because they would use a can from the stores they robbed to carry out the drugs they had stolen. All 3 men are habitual offenders and sentenced to 8 to 20 years. In exchange for their guilty pleas, the State agreed not to pursue other charges pending in other counties against the suspects. They must testify against the one remaining co-defendant. wjtv.com
Watchung, NJ Police investigating a $2,600 theft from Bed Bath and Beyond Police are investigating the theft of $2,660 in miscellaneous merchandise from Bed Bath and Beyond. According to police at 5:39 a.m. on Feb. 14, two black men entered the store at 1515 West Route 22 and loaded a storage container with the merchandise and fled from the area. nj.com

Two men hit Stop & Shop working together to steal DVD's busted in Watchung

ORC Pomona male facing 4 years in prison for hitting Lord and Taylor stealing $1,838 of Michael Kors handbags - repeat offender

ORC couple arrested for $1,500 theft after hitting Walmart store multiple times in Washington City, NV

Three arrested in local credit card fraud ring in Lubbock, TX., purchasing gift cards

Six member ORC ring busted for string of thefts in Austin at The Domain and Barton Creek Mall
Do you have an ORC case to share?
Share your ORC news and help the industry grow

Retail Crime News

Sponsored by NuTech National
Nissan dealership in Hawthorne, N.J., missing 58 cars - some of the cars used in shoplifting and burglary rings Over a three-month span, Nissan of Hawthorne, located at 1060 Goffle Road, discovered they were missing 90 cars. Of those, 32 have been recovered ranging from North Carolina to Massachusetts, Capt. Jeff Vanderhook said. Most of the cars were located in the New York area. Police arrested Luis Berrios, 33, of Prospect Park, for stealing $126,000 from the dealership. Berrios was allegedly taking car rental money and not keeping track of the rentals for most of 2014 up until November. Vanderhook said the major-ity of the people driving the stolen cars have been arrested on other charges. Some of the cars have been used in shoplifting and burglary rings, he said. northjersey.com

Shoplifter pulls a gun on Macy's Loss Prevention Agent, leads Police on 2 County chase in Washington A man accused of threatening to kill mall security guards and then leading police on a chase that spanned two counties in Washington was arrested Tuesday. Police said the incident began when the man grabbed three pairs of jeans from a Macy's at a mall in Olympia. When he was confronted by store security guards, the man pulled out a gun and threatened to kill them, Olympia police said. The man got into a car and sped off to Interstate 5. A chase ensued that carried into Pierce County and Lakewood, police said. Officers lost sight of the car, but Tacoma residents found the abandoned car and alerted police. Officers spotted the man jumping a fence and took him into custody in Tacoma. oregonlive.com
Rhode Island Most Wanted website features Macy's Credit Card fraud spree An apparent credit card fraud spree included a transaction at the Macy's inside Warwick Mall, according to the Rhode Island Most Wanted website. Surveillance photos posted on the website show a black man inside the store on Dec. 26, 2014 making a purchase in the china department. The sale was among $6,000 in transactions charged to the victim's credit card between Dec. 17 and 27, the website reported. warwickpost.com

Colorado Springs Detective see Pharmacy Robbery pattern, nabs man at Walgreens in New Mexico A man who police say stole prescription pills from a Colorado Springs pharmacy in January has been arrested by Albuquerque, N.M., police for similar crimes, Colorado Springs police said Tuesday. Colorado Springs Police Detective Cliff Gregory heard of a pharmacy hold-up pattern in Albuquerque after a man jumped the counter at the Walgreens at 2785 Dublin Blvd. and demanded prescription pills at gunpoint. Blake Gallardo, 22, was in custody on suspicion of robbing Albuquerque stores when Gregory obtained an arrest warrant for him related to the hold-up here. Gallardo's local arrest was on suspicion of one count of aggravated robbery of a controlled substance. gazette.com

Victoria's Secret thief in Beachwood, OH charged with Robbery after running into a Police car and Security vehicle during his attempt to escape A man accused of stealing sweatpants from Victoria's Secret, as well as jeans and a t-shirt from another Beachwood Place mall store the evening of Feb. 20, was charged with robbery. The charge was escalated from theft because the suspect, 24, of Akron, got into a car as he tried to escape and struck with his car both a mall security and police vehicle. The suspect then got out of his car and was arrested after briefly running from the scene. The amount of the items stolen totaled $721. cleveland.com

Molinelli's Jewelers employees in Pocatello, ID apprehend 2 would-be burglars Suspects removed screws from the showcase and moved the glass enough to grab several pieces and attempt to flee. localnews8.com

Two Paterson, N.J., deli employees accused in $1.4 million food stamps fraud

Multiple Burglaries Hit St. Louis Area Tire Businesses

Williams Jewelers in Denver, CO the victim of a Smash and Grab Armed Robbery; the loss has yet to be determined, no injures


Robberies and Burglaries
● Chevron - Houston, TX - Burglary/ ATM
● Circle K - Sanford, FL - Armed Robbery
● CVS - East Naples, FL - Robbery
● CVS - Staten Island, NY - Robbery
● CVS - Manassas, VA - Armed Robbery
● Dollar General - Marysville, PA - Robbery
● Firehouse Subs - Nashville, TN - Shooting
● Lord & Taylor - West Nyack, NY - Theft/ Robbery
● Metro PCS - Naples, FL - Armed Robbery
● Mini Express - Plaistow, NH - Armed Robbery
● Old Guys - Gulfport, MS - Burglary
● Outboard Shop - Juneau, AK - Burglary
● Plaid Pantry - Marion Co, OR - Armed Robbery
● Subway - Tulsa, OK - Robbery/ Shot fired
● The Marketplace - Sunriver, OR - Burglary
● United Dairy Farmer - Norwood, OH - Armed Robbery
● US Cellular - Omaha, NE - Armed Robbery
● Verizon - West Islip, NY - Burglary
● 7-Eleven - Fontana, CA - Robbery



Featured Job Listings
Sponsored by NuTech National
Feature Your Job Here For 30 Days -
70% Aren't On the Boards
VP of LP
Mattress Firm
Houston, TX
Mattress Firm
Director of Risk Mgmt & AP
Goodwill - Easter Seals, MN
ST Paul, MN
Goodwill - Easter Seals, MN
Director Fraud Analytics & Investigations, Global Investigations
Starbucks
Seattle, WA
Starbucks
Director of LP
Haagen Grocery Stores
Seattle, WA
Supervalu
Director of LP
PacSun
Anaheim, CA
PacSun
Director Global AP
KFC & PH
Plano, TX
YUM! Brands
Sr. Director, Field LP
Ross Stores
Dublin, CA
Ross Stores
VP Supply Chain, LP & Safety
Ross Stores
Ft. Mill, SC
Ross Stores
VP of Sales
Checkview
Chanhassen, MN
Checkview
Director LP
Sephora
San Francisco, CA
Sephora
Corporate Mgr LP
Five Below
Philadelphia, PA
LinkedIn
Regional Dir AP
Rite Aid
Albany, NY
Rite Aid
Regional Dir AP
Rite Aid
Warwick, RI
Rite Aid
Regional Dir AP
Rite Aid
Baltimore, MD
Rite Aid
Dir of AP Dist. Centers
Dollar General
NA
Dollar General
Director of Divisional LP
Dollar General
Goodlettsville, TN
Dollar General
Director Market LP
Walgreens
Phoenix, AZ
Walgreens
Director Market AP
Walgreens
Glastonbury, CT
Walgreens
Director Market AP
Walgreens
Guaynabo, PR
Walgreens
Director Market AP
Walgreens
Denver, CO
Walgreens
Director Market AP
Walgreens
Southfield, MI
Walgreens
Director Market AP
Walgreens
Roseville, MN
Walgreens
NEW TODAY Regional LP Manager
National Stores
Chicago, IL
Downing & Downing
NEW TODAY Regional LP Manager
National Stores
Northern Bay Area, CA
Downing & Downing
NEW TODAY Regional LP Manager
National Stores
Phoenix, AZ
Downing & Downing
Market Asset & Profit Protection Manager
Sears
Little Rock, AR
Sears Holdings Corp
Zone Asset & Profit Protection Mgr
Sears
Miami, FL
Sears Holdings Corp
Zone Asset & Profit Protection Mgr
Sears
Cincinnati, OH
Sears Holdings Corp
Zone Asset & Profit Protection Mgr
Sears
Cleveland, OH
Sears Holdings Corp
Market Asset & Profit Protection Manager
Sears
Baltimore, MD
Sears Holdings Corp
Market Asset & Profit Protection Mgr
Sears
Los Angeles, CA
Sears Holdings Corp
Zone Asset & Profit Protection Mgr
Sears
Houston, TX
Sears Holdings Corp
Zone Asset & Profit Protection Mgr
Sears
Dallas, TX
Sears Holdings Corp
Regional AP Mgr
SpartanNash
Grand Rapids, MI
LinkedIn
Regional LP Mgr
Dollar General
Multiple locations nationwide
Dollar General
LP Manager
Bowlmor AMF
Long Island, NY
Bowlmor AMF
LP Manager
Bowlmor AMF
Dallas, TX
Bowlmor AMF
LP Manager
Bowlmor AMF
Chicago, IL
Bowlmor AMF
LP Manager
Bowlmor AMF
Denver, CO
Bowlmor AMF
Regional LP Manager
PetSupermarket
Tampa, FL
Downing & Downing
Regional LP Manager
Tilly's
Orlando, FL
Tilly's
Market AP Specialist
REI
Los Angeles, CA
REI
Communications Center Operator
Wegmans
Rochester, NY
Wegmans
Store AP Officer
Wegmans
Buffalo, NY
Wegmans
AP Officer
Wegmans
Rochester, NY
Wegmans
AP Specialist
Wegmans
Syracuse, NY
Wegmans
AP Specialist
Wegmans
Woodbridge, VA
Wegmans
AP Specialist
Wegmans
Woodbridge, NJ
Wegmans
AP Specialist
Wegmans
Hunt Valley, MD
Wegmans
Sales Representative
NuTech National
Maitland, FL
NuTech National
National Account Executive
Checkview
Northeast Region
Checkview
National Account Executive
Checkview
United States
Checkview
Corporate Investigator
Confidential
San Francisco Bay, CA
Confidential
National Account Manager
Vector Security, Inc
TBD
Vector Security, Inc

Limited Time Only - Post Your Multi-Unit LP jobs for FREE - Learn More Here


Daily Job Alerts


Appearing One Day Only
View our Internet Jobs Archives here
LP Supervisor
Elder-Beerman
Newark, OH
Bon-Ton Stores
LP Supervisor
Elder-Beerman
Huber Heights, OH
Bon-Ton Stores
AP Manager
Home Depot
Van Nuys, CA
Home Depot
Safety & Security Mgr
IKEA
St Louis, MO
IKEA
Dept Mgr LP & Safety
Lowe's
Austin, TX
Lowe's
Safety Supervisor
Price Chopper
Schenectady, NY
Price Chopper
Regional LP Manager
True Religion
Vernon, CA
True Religion
Regional LP Manager
Little Caesars
Houston, TX
Little Caesars
Regional LP Manager
Urban Outfitters
Chicago, IL
Urban Outfitters
AP Manager in Training
Walmart
Lewisville, TX
Wal-Mart
AP Manager in Training
Walmart
Rowlett, TX
Wal-Mart
AP Manager in Training
Walmart
Fredericksburg, TX
Wal-Mart
AP Manager in Training
Walmart
Arlington, TX
Wal-Mart
AP Mgr
Walmart
Searcy, AR
Wal-Mart
Assistant LP Supervisor
Macy's
Fresno, CA
Macy's
Sr Retail AP Specialist
REI
Denver, CO
REI
Sr Retail AP Specialist
REI
Bloomington, MN
REI
Regional LP Mgr
Compass Group
Los Angeles, CA
Compass Group
LP Manager Hrly
Sears
Anderson, SC
Sears Holdings Corp
LP Manager Hrly
Sears
Wasilla, AK
Sears Holdings Corp
LP Manager Hrly
Kmart
Beckley, WV
Sears Holdings Corp
LP Manager Hrly
Kmart
Gastonia, NC
Sears Holdings Corp
LP Manager
Nordstrom
Jeffrey, NY
Nordstrom


Home of the Industry's Original
On the Move

Mike Truax was promoted to Director of Field Loss Prevention at Sephora.

Post Your New Job or Promotion!
See all the Industry Movement


Your Career
Sponsor this section of the Daily
6 Types of People Who Prevent Their Own Success Getting up and moving towards your goals can only get you so far. If you don't put in the effort and go "all in" then getting up is only half the battle. Success is attainable only if you're willing to do what it takes to reach it. Here are some traits of those who hold themselves back. The "About To" Person

How to Turn Every Failure Into a Measure for Success If you let them, your failures can teach you so much about how to succeed. It gives you permission to excel and lays the groundwork for achievement. The key is how you respond to failure. Don't just pout, instead think of these reasons the next time you hit a bump. Failure allows you to learn

How to Avoid the Two Guaranteed Success-Killers We all constantly search for the latest trick that will give us the edge. One of the most simplistic tricks to success is one we have already in our arsenal: having a positive impact on others. How we treat others is more indicative of our ability to achieve than our credentials. Avoid these success-killer traits

7 Thoughts that Make Failure Inevitable
It's easy to think negatively about failing. It's not fun when you don't win and when things don't turn out how you planned, but success will only happen if you believe in yourself as well as your goals. Here are some common failure beliefs that will hinder any chance of success you had, so wipe them from your thoughts! "Waste of time"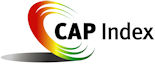 Tip of the Day
Sponsored by Vector Security
The "rumor mill" is a very treacherous and unforgiving world of fact and fiction that at times is filled with innuendos, accusations, untruths, and whatever gets added to the information being talked about regarding companies and people. Participating in it is human nature and we all know third-party information leaves a lot to be desired. So the rule of thumb should be to be cautious about believing, try not to form an opinion until you've heard both sides, understand the agendas that everyone has, and most importantly be careful about what you say.

Just a Thought,
Gus







Upcoming Events
---
Recruiting?
Get your job e-mailed to everyone... everyday
Post on our Featured Jobs Board!
Reach your target audience in 2015 every day!
Request our 2015 Media Kit
update account / change e-mail
unsubscribe FEEDBACK
www.downing-downing.com

Advertise With The D&D Daily




36615 Vine Street, Suite 103
Willoughby, OH 44094
440.942.0671
copyright 2009-2019
all rights reserved globally