The D&D Daily Mobile Edition
February 26,

2015



The LP Industry's #1 News Source - Informing, Educating and Instilling a sense of community


News Brief
Sponsored by WG Security Products, Inc.
USS Foundation and LPF Award 100 Bicycles to Hardworking Arizona Students One hundred students from Smoketree Elementary School in Lake Havasu City, Ariz., found a big surprise waiting for them last Friday. Under yards of tarps lay a new bicycle for each student, donated through the Adopt-a-Bike event organized by the Loss Prevention Foundation and the USS Foundation. Lake Havasu City, with only eleven percent of its residents having a college degree, was named America's least educated city by 247WallSt.com. The USS Foundation and Loss Prevention Foundation have stated that their goal is to reverse this trend by instilling a sense of educational pride into students at a young age. Read more here.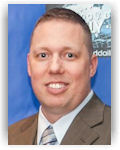 Brad Reeves, Dir of LP, A&P - '20 under 40' Award Winner - Talks LP Challenges at Technology Conference It's difficult to raise risk awareness among employees when everyone thinks everything is going just fine. Achieving security autonomy across different types of businesses that fall under one banner with almost 30,000 employees is difficult, too. Those were just two of the challenges discussed by "20 under 40" end user award winners at the Next Gen Security Series at TechSec Solutions 2015, held earlier this month. Panelist Brad Reeves, director of loss prevention for A&P with its 30,000 employees, addressed security culture challenges that result when other companies are acquired. He's had experience with that, along with the day-to-day challenges of LP in the grocery industry. "The freezer is very important," losses there are huge losses, he said. His diligence in monitoring freezers has saved the company a half a million dollars, he said. Continuing to do more with less and also to operate at a high level of execution is a chief goal for Reeves in the coming year, he said. securitysystemsnews.com

Retail Applies Video Analysis Beyond Security
Video analytics isn't just for security. In general, the ability to leverage data from video provides a new wealth of information and "intelligence" about all aspects of the business. The retail vertical is leading the way in reaping the benefits of video analytics beyond the security function. There are two reasons retailers have taken advantage of video analytics far more than other vertical markets. First, retailers generally face more theft than any other vertical market, says Brian Lane, director of marketing, 3VR. Analytics can help catch suspects by alerting in real-time. After the fact, analytics used for search purposes are far more effective to identify a theft than rewinding and fast-forwarding through video. Secondly, analytics can be used in retail to track customers, understand their age and gender, manage queue lines, know how long people dwell at an end cap, provide heat maps, etc. In short, retail has the greatest potential for analytics because it can be used both for security and for marketing and operations, says Lane. sourcesecurity.com

Credit card switch to chips moving slowly - Only 1/3 of U.S. cardholders currently have them The push to boost credit card security by switching to those with a microchip is off to a slow start, according to two surveys released Thursday. As of January, 31% of cardholders had the microchip-enabled technology that would make fraud more difficult, according to CreditCards.com. That falls well short of the one in two credit or debit cards the nation's biggest card issuers said should have a chip by the end of this year. Matt Schulz, senior industry analyst with CreditCards.com, says businesses are taking their time setting up terminals that can accept the new technology, despite a deadline in October that would make retailers liable for any fraudulent transactions made with a chip card that they were unable to process. "The deadline is rapidly approaching, and progress has been slow,'' Schulz says. "Most cardholders don't have a chip card yet, and if they did, they'd probably have trouble finding a place to use it.'' The CreditCards.com surveys found that the wealthy were most likely to have the new technology. Among those with at least $100,000 in investable assets, 49% had the chip cards. Young people and men were also more likely to have one of the new crop of cards: 36% of men have the technology compared with 27% of women, and 43% of millennials have a chip card compared with 21% of the elderly. usatoday.com

The Most Effective Response to a Data Breach Puts Customers First Jamie May, VP of Operations for AllClear ID, has managed the implementation and execution of more than 1000 data breach responses, including one of the largest retail breaches in history and several large healthcare breaches. Many of the largest breaches in 2014 occurred in the retail sector. How is responding to a retail breach unique compared to other industries? Jamie May: Retail point of sale breaches present unique challenges that warrant a particular type of response. In many cases, tens, if not hundreds, of store locations or franchises are affected, making consistent dissemination of information and communication challenging. Further, retailers do not always have direct contact information for those affected by the incident so it is not always possible to isolate and let specific individuals know they're affected. What can retailers do before and after a breach to ensure customer trust remains intact? JM: Retailers should place customers' needs and concerns at the center of response planning and execution. Taking the time to plan for an incident with the customer in mind will go a long way in preserving trust when a breach occurs. What is the single most important thing retailers can do to ensure a breach response goes smoothly? JM: In my experience, companies that take a customer-centric approach to breach preparation, response, and recovery fare far better than those that do not, both in terms of overall response and the speed at which they are able to return to normal business operations. To successfully manage a breach with a customer focus, companies must first have a plan in place. These plans should include details for how affected customers will be notified and supported throughout the entire response process, from notification to protection to fraud resolution, if necessary. smartblogs.com

Not all hackers are technological geniuses
Despite increases in cybersecurity technology investment, a failure to address human factors and engage employees as part of an integrated security strategy leaves today's businesses and governments critically vulnerable to cyber-attack. According to PwC, employees and corporate partners are responsible for 60% of data breaches. Verizon's research suggests the number is even higher, at almost 80%. These surprisingly high figures reflect in part a prevalent and dangerous myth: that such breaches are the result of attacks by technological geniuses who excel in dismantling sophisticated firewalls and circumventing technologies. The reality is that, while external attackers may be highly intelligent and may possess immense technical skills, they typically gain access to critical information and systems by subverting well-intentioned humans. wsj.com

New York Attorney General to Propose New Whistleblower Bounty Program New York's Attorney General will propose a whistleblower program that pays bounties, a move that would open the door for big awards to tipsters in banking. Attorney General Eric Schneiderman is expected to announce plans on Thursday to propose legislation establishing a new state whistleblower program focused on the financial industry, a spokesman said. The program would pay out awards to tipsters who turn over information leading to successful cases. Like the federal programs, the New York program would give tipsters awards of between 10% and 30% of the amount of penalties recovered if their information leads to an state enforcement action with sanctions of more than $1 million. The legislation would also protect financial-services tipsters from retaliation. wsj.com

Maryland attorney general urges support for fraud bill The Maryland False Claims Act of 2015 "is a way to help fight fraud, to incentivize integrity," Maryland Attorney General Brian Frosh said Wednesday during a news conference to promote the legislation. The act, now being considered in the Maryland General Assembly, would provide protection for whistleblowers and allow the state to pursue legal action against private contractors. "We believe that by having a broader false claims act, we can do good things for the state," Frosh said. "We can stop fraud, we can incentivize whistleblowers, and we can help honest businesses because honest businesses suffer when cheaters get state contracts and steal from the state." Frosh said the state could recover hundreds of millions of dollars under the broader legislation. heraldmailmedia.com

Chico's FAS to close 120 stores, eliminate 240 positions by 2017

Giant Eagle closing all eight Good Cents stores in PA and OH

Hudson's Bay forms blockbuster real estate deal to pursue growth in U.S. and Canada

Stein Mart Plans 11 New Stores & will enter three new markets — the Bay Area, Long Island and suburban Detroit

Quarterly Same Store Sales Results
Carter's Q4 Carter's Retail up 11.1%, OshKosh Retail up 3.3% with sales up 15.7% & 4.8% respectively
Popeyes Louisiana Kitchen Q4 up 9.8% with sales up 12.3%
Chico's Q4 up 4.3% with sales up 7.6% - full year comp's flat with net sales up 3.4%
L Brands Q4 up 6% with net sales up 7% - full year comp's up 4% with net sales up 6%
Kohl's Q4 up 3.7% with sales up 3.9% - full year down 0.3% with sales flat
Canada's Loblaw Co's Q4 grocery comp's up 3.3% - Shoppers Drug Mart comp's up 3.8% with retail sales up 50.5% due to Shoppers Drug purchase
Canadian Tire Q4 up 2.8% with FGL Sports up 4.9% with total revenue up nearly 10%
Sears Q4 - Sears down 7% - Kmart down 2% with net sales down 23.5% with a loss of $159M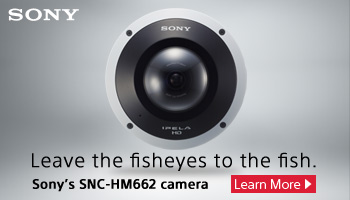 All the news - One place - One Source - One Time
The D&D Daily respects your time
& doesn't filter retail's reality
Report Your News!
(content subject to approval)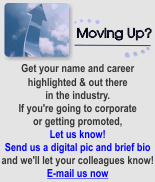 Vendor Spotlight


Loss Prevention News Network

Celebrating its 50-year anniversary, Se-Kure Controls continues to develop and manufacture innovative asset protection systems that maximize return on investment for retailers. With over 800 products running the gamut from mechanical security to alarm modules, Se-Kure Controls offers customized solutions for any loss prevention need. In this interview, hear from Michael Campbell, VP National Sales; Greg Saputo, Regional Sales Director; and Roger Leyden, Founder, President & CEO - who talks about the evolution of the company and the biggest developments he's seen in the industry over the last half-century.

---
Joe and Amber are joined by Tony Mancino, National Account Manager, NuTech National, in this LPNN Quick Take. Hear how NuTech is taking advantage of today's smartphone-driven society with innovative mobile applications like Employee Watch, a solution that adds a new layer of visibility for retailers.

Solution Providers, have a video or commercial you want to publish? Contact us.


2015's Let's Get LP Social
We still want your Group LP Selfies - So keep them coming retail LP teams!

Submit a group selfie of you and your LP team and you could get a plaque. Please submit a high resolution photo (300 dpi) and logo at 5" wide for your printed plaque, and if you have a tagline or slogan either from your team or from the company, please send it to us as well for inclusion on the plaques and here on the Daily. Click here for more details.


2014 LP Team Group Selfie Review
Showcasing each team in order!
Your Team - Your Pride

The Brookstone Loss Prevention Team

"KHPH - Keeping Honest People Honest"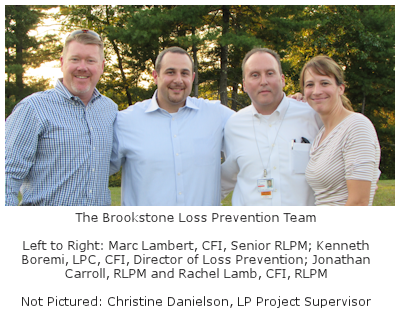 *Originally published on September 10, 2014
View all the selfies here!
Sponsored by:



e-commerce

Sponsored by The Zellman Group
"Fraud is not a person - it is a dynamic grouping of statistics that deviate from the norm."
Stuart B. Levine, CFI, CFCI
CEO, The Zellman Group & Zelligent


ORC News
Sponsored by Security Resources
6 gang members arrested after SWAT standoff in Albuquerque; ties to Armed Robberies and Shoplifting APD said it arrested six gang members at a house on Grover Street. Police tracked the known gang members to the house Wednesday, but no one would come out. Officers brought in SWAT and crisis negotiators because a wanted felon was in the house. The arrests were made shortly after 2 a.m. Thursday. The six face various charges like armed robbery, identity theft, shoplifting and probation violations. koat.com
Fencing Ring Tied To Thousands Of Dollars Of Stolen Merchandise Busted Police have busted a major fencing ring that has been tied to hundreds of thousands of dollars worth of stolen merchandise, according to a senior law enforcement source. The source told CBS4's Jim DeFede that this was "major operation" that had been underway for several months. The source said the head of the fencing ring had been arrested and more arrests are expected in this ongoing operation. Miami-Dade Police spokesman Detective Alvaro Zabaleta said this was a joint operation involving Miami-Dade and Coral Gables Police. cbslocal.com
Huntsville, TX Police arrest 2 connected to Organized Theft Ring hitting Academy, Target, and Marshalls Authorities arrested two Huntsville men who stole a variety of items from several stores in a local shopping center earlier this week. Confun Shann Mitchell, 35, and Joshua Cole Dimmick, 28, were taken into custody on charges of organized retail theft about 10:45 a.m. Monday. Huntsville police believe a third suspect was involved but he was able to elude capture. Officers were dispatched to Ravenwood Shopping Center after an employee at Target reported a theft in progress. When officers arrived, two of the suspects had left Target and were located in Dollar Tree. Police say Dimmick and Mitchell tried to leave the store through the emergency exit which set off an alarm. The two suspects were taken into custody and police were able to recover items that were stolen from Academy, Target and Marshalls worth close to $1,000. itemonline.com


Michael Kors merchandise targeted at Marshall's and TJ Maxx in Linden, NJ Police are looking for a group of thieves who allegedly have stolen several thousands dollars in merchandise, mostly designer Michael Kors coats and handbags, from TJ Maxx and Marshalls stores in the area. Police have released video surveillance images of group members who allegedly stole designer handbags and coats around 6:30 p.m. Feb. 24 from the TJ Maxx store on Routes 1 and 9 at the Linden Plaza shopping center. According to police, the group members are believed to be part of a gang targeting TJ Maxx and Marshalls stores in the area. mycentraljersey.com

Kohl's Coat thieves in Hatfield, Co, PA lead Police on 2 city chase Two repeat offender retail thieves from North Philadelphia are behind bars in Montgomery County jail — each charged with multiple felonies — after they allegedly stole a half-dozen winter coats, valued at nearly $500 from a Hatfield Township Kokl's and one led responding police officers from two jurisdictions on a chase. Police said a check of both men's criminal histories revealed that Shelton has two previous convictions for retail theft, and Davis has 11 priors for retail theft, which is why the charges were graded as felonies rather than misdemeanors. thereporteronline.com

UK: Estee Lauder employee stealing 50 items a day; 'stealing to order' Cocaine addict Radoslaw Ozgowicz has been jailed after he stole hundreds of cosmetics from a laboratory and sold them to a couple who made thousands on eBay. Portsmouth Crown Court heard the 36-year-old would take up to 50 items a day while working for Estee Lauder. It comes as couple Dariusz Suski, 32, and Joanna Lazarska, 33, were jailed after their home was raided and police found thousands of Estee Lauder and Clarins items. Sentencing Ozgowicz, of Copnor Road, she said: 'You were stealing products during your breaks and hiding them. 'You, at the time, initially sold some of those items through eBay but very quickly you were selling directly to Suski and Lazarska. Judge Munro added he received at least $100,000 from Suski and Lazarska in Southsea, who had 11,000 items at their home. She added: 'You were clearly a supplier of a significant quantity of those products. Although you dispute this, you were in effect stealing to order.' portsmouth.co.uk

Fencing Operation: Passaic Co, NJ Sheriff's Office seizes Counterfeit merchandise; selling $400k to $500k in stolen merchandise A Clifton man was arrested on charges of selling an estimated $400,000 worth of stolen and counterfeit clothing, along with accessories, per year out of his Paterson shop, where detectives seized more than $60,000 in goods. Andres Grullon, 56, faces charges of counterfeiting, fencing and receiving stolen property. Victoria's Secret and other major clothing brands notified the sheriff's office in December that Grullon was suspected of fencing merchandise at his Main Street store, Kaylee G. Fashion. Victoria's Secret products are sold exclusively at the brand's retail stores, however, authorities recovered more than $35,000 worth of pants and undergarments from Grullon's shop, the sheriff said. In addition to the stolen clothing, Berdnik said investigators also found more than $30,000 in phony merchandise using brands including Michael Kors, Chanel, Gucci, Lacoste, Burberry and Louis Vuitton. The investigation was a joint effort with sheriff's detectives, the Passaic County Prosecutor's Office and security officials from the various brands, Berdnik added. Thank you to Joe Hadju, with Lbrands for submitting this article! nj.com
Do you have an ORC case to share?
Share your ORC news and help the industry grow

Retail Crime News

Sponsored by NuTech National
$150,000 Embezzlement case against two Meijer corporate office employees moves to felony court in Walker, MI Embezzlement charges against two former Meijer employees are moving to felony court after the suspects waived probable cause hearings. Tracy Christen Gordon and Danny Kraig Vandermyde, who worked in Advertising at the retailer's corporate office, were arraigned Jan. 30 in Walker District Court on charges of embezzlement. Vandermyde is accused of embezzlement between $50,000 and $100,000 while Gordon faces charges for allegedly stealing between $20,000 and $50,000. mlive.com

Michelin Tire employee charged with Credit card theft of $77,000 in Dothan, AL The police statement said the charges stemmed from an internal investigation conducted by the Michelin Tire Corporation due to multiple unauthorized purchases made by Maurice Parks on the company's credit card. The statement also said the police inquiry revealed Parks allegedly used the credit card multiple times from April 2012 to November 2014, which resulted in a loss of over $77,000 from the business. dothaneagle.com
Champs Sports employee in Kingston, MA attacked with a box cutter A Duxbury man angry that he was asked to leave Champs Sports at the Kingston Collection Tuesday afternoon faces armed assault to murder and other charges after he used a box cutter to slash an employee in the face. Jeffery L. Jones, 27, faces felony charges of assault and battery with a dangerous weapon, the box cutter and armed assault to murder and misdemeanor charges of mayhem and assault and battery. According to Kingston Police Chief Maurice Splaine, police responded to Champs around 3:30 p.m. yesterday for a reported fight. Mall Security contacted Kingston's Emergency Dispatch Center and reported that the assailant had assaulted the victim with a box cutter, causing a laceration to his face. The Kingston Fire Department was also dispatched for EMS services. Upon arrival, officers located the suspect in the parking lot where he was being detained by mall security. wcvb.com
Mother-Daughter Duo Nabbed In Orange County, CA Identity Theft Ring Detectives announced the arrest of a mother-daughter duo Thursday accused of running a sophisticated identity theft ring out of Orange County. According to the Chino Hills Police Department, a resident recently reported fraudulent charges on their credit card worth nearly $800. A preliminary investigation revealed the victim's card had been used at several retail stores and restaurants in and around the area of Garden Grove. On Tuesday, officers conducted two search warrants at Giusti's home. Authorities said more than 1,000 forged and altered credit cards issued in the suspect's name, six laptops, two tablets, an embossing machine, and a tip card machine used for forging credit cards was recovered. Detectives also found a card encoder, several boxes of white stock credit cards, a money counter, $11,000 in U.S. currency, and several documents outlining how to commit fraud. According to police, Terry Tan Mihn Nguyen, 30, of Garden Grove, was at the house while the search warrant was being conducted, and was subsequently found to be involved in the identity theft ring. cbslocal.com
Four Cubans facing identity theft, credit card fraud charges in Buffalo, NY; hitting Sears, Macy's and Marshalls in western, NY A federal grand jury returned indictments charging four Cubans illegally living in the U.S. with serious crimes. The U.S. Attorney's Office the four were living illegally living in the U.S. and conspired together to commit bank fraud, access device fraud and aggravated identity theft. All four face at least two years in prison, a maximum of 30 years behind bars and a fine of $1,000,000 if found guilty. Officials say the four stole credit card numbers and printed new cards with the illegal information. They purchased merchandise in stores like Sears, Macy's and Marshall's all throughout western New York. wivb.com
HEB in Houston shut down due to restroom Arson An HEB in southwest Houston will be closed indefinitely after a fire was started inside the grocery store Wednesday evening. The fire erupted around 7:30pm at the store in off Beechnut and the Beltway. According to fire officials at the scene, someone set fire to toilet paper in the back of the store. Fire officials on the scene say when the fire started, employees tried to put it out with extinguishers. An HEB spokesperson said everyone was evacuated and no injuries were reported. However, the store's sprinkler system went off, drenching parts of the store, and smoke also filled the air. Officials said the store will be shut down until health inspectors can examine what kind of damage was made to the products inside. abc13.com
Boscov's $90 jewelry theft in Wilkes Barre, PA ends with car crash and arrest A Wilkes-Barre woman was taken into custody after she allegedly stole jewelry from Boscov's in Wilkes-Barre and hit another vehicle as she fled the area Monday afternoon. Wilkes-Barre police were informed by Boscov's loss prevention officers that a woman stole two rings and a bracelet worth a total value of $90. citizensvoice.com

Staples employees in Ulster, NY, stole credit card info, bought $30K worth of merchandise Town police arrested two employees of Staples who allegedly stole customers' credit card information and used it to buy more than $30,000 worth of merchandise. Shawn M. McMillan, 27, and Nerville M. Thomas, 27, weree arrested Wednesday after police were contacted by Staples' loss prevention staff. They were charged with third- and fourth-degree grand larceny, felonies. recordonline.com

Guitar Center employee admits to theft of $15K from deposits in Baton Rouge, LA According to the probable cause report, Baton Rouge Police detectives were called to investigate on January 21, 2015. The Loss Prevention Manager of the Guitar Center, told detectives that an audit revealed that Benjamin David Ringuette, 24, stole cash from store deposits. "The audit revealed that several deposits which dated back to September 2014 had not been deposited," the officer noted in the report. "The complainant provided copies of paperwork which included checks that were cashed, receipts for money received and money that was being deposited, and the paperwork was consistent with the complainant's statements." Ringuette, who was the store's Operations Manager, was questioned by police on February 5, 2015. wafb.com

Roof Top Break-in at Kay Jewelers in the Milledgeville Mall, Milledgeville, GA A suspect cut a hole in the roof of the mall and rappelled down to the mall floor using an extension cord. Once on the ground, the suspect went to the front gate of this location and used a cutting device to cut the gate. The suspect entered the location, however, did not steal anything.

Three Arrested in Suffolk Co, NY for Burglarizing Multiple Cell Phone Stores

GameStop employee arrested for theft of $1,235 in merchandise in Portage, IN

Palm Bay, FL Armed Robber Douses Convenience store Clerk in Lighter Fluid, Threatens to Set Him Ablaze

Charleston, WV Pharmacy owner pleads guilty in fraud case; misbranding drugs

Golden Diamonds Jewelry Store the victim of an Armed Smash and Grab robbery in Shreveport, LA

Barmakian Jeweler's in Nashua, NH the victim of a Grab and Run


Robberies and Burglaries
● AM PM - Opelika, Al - Armed Robbery
● BP - Ambridge, PA- Armed Robbery
● Cracker Barrel - Baton Rouge, LA - Armed Robbery
● CVS - San Jose, CA - Armed Robbery
● CVS - Indianapolis, IN - Armed Robbery
● CVS - Dawsonville, GA - Robbery
● Evans Corner Candy - Long Island, NY - Armed Robbery
● Fast Trax - Vincennes, IN - Armed Robbery
● Good Pharmacy - Floyd Co, Armed Robbery
● Ho Choi Grocery - Phil, PA - Armed Robbery
● Little Caesars - Plantation, FL - Armed Robbery
● Metro PCS - Stapleton, NY - Burglary
● Pet Valu- Ottawa, CN - Armed Robbery
● Plantation Market - Maryville, TN - Armed Robbery
● Rite Aid - Parkersburg, WV - Armed Robbery
● Subway - Belmont, NC - Armed Robbery
● Top Shop - Manti, UT - Armed Robbery
● Verizon - Suffolk Co, NY - Armed Robbery
● Walgreens - Colorado Springs, CO - Armed Robbery
● Walgreens - Rockford, IL - Armed Robbery
● Walgreens - Coon Rapids, MN - Armed Robbery
● 7-Eleven - Austin, TX - Shooting



Featured Job Listings
Sponsored by NuTech National
Feature Your Job Here For 30 Days -
70% Aren't On the Boards
VP of LP
Mattress Firm
Houston, TX
Mattress Firm
Director of Risk Mgmt & AP
Goodwill - Easter Seals, MN
ST Paul, MN
Goodwill - Easter Seals, MN
Director Fraud Analytics & Investigations, Global Investigations
Starbucks
Seattle, WA
Starbucks
Director of LP
Haagen Grocery Stores
Seattle, WA
Supervalu
Director of LP
PacSun
Anaheim, CA
PacSun
Director Global AP
KFC & PH
Plano, TX
YUM! Brands
Sr. Director, Field LP
Ross Stores
Dublin, CA
Ross Stores
VP Supply Chain, LP & Safety
Ross Stores
Ft. Mill, SC
Ross Stores
VP of Sales
Checkview
Chanhassen, MN
Checkview
Corporate Mgr LP
Five Below
Philadelphia, PA
LinkedIn
Regional Dir AP
Rite Aid
Albany, NY
Rite Aid
Regional Dir AP
Rite Aid
Warwick, RI
Rite Aid
Regional Dir AP
Rite Aid
Baltimore, MD
Rite Aid
Dir of AP Dist. Centers
Dollar General
NA
Dollar General
Director of Divisional LP
Dollar General
Goodlettsville, TN
Dollar General
Director Market LP
Walgreens
Phoenix, AZ
Walgreens
Director Market AP
Walgreens
Glastonbury, CT
Walgreens
Director Market AP
Walgreens
Guaynabo, PR
Walgreens
Director Market AP
Walgreens
Denver, CO
Walgreens
Director Market AP
Walgreens
Southfield, MI
Walgreens
Director Market AP
Walgreens
Roseville, MN
Walgreens
Regional LP Manager
National Stores
Chicago, IL
Downing & Downing
Regional LP Manager
National Stores
Northern Bay Area, CA
Downing & Downing
Regional LP Manager
National Stores
Phoenix, AZ
Downing & Downing
Market Asset & Profit Protection Manager
Sears
Little Rock, AR
Sears Holdings Corp
Zone Asset & Profit Protection Mgr
Sears
Miami, FL
Sears Holdings Corp
Zone Asset & Profit Protection Mgr
Sears
Cincinnati, OH
Sears Holdings Corp
Zone Asset & Profit Protection Mgr
Sears
Cleveland, OH
Sears Holdings Corp
Market Asset & Profit Protection Manager
Sears
Baltimore, MD
Sears Holdings Corp
Market Asset & Profit Protection Mgr
Sears
Los Angeles, CA
Sears Holdings Corp
Zone Asset & Profit Protection Mgr
Sears
Houston, TX
Sears Holdings Corp
Zone Asset & Profit Protection Mgr
Sears
Dallas, TX
Sears Holdings Corp
Regional AP Mgr
SpartanNash
Grand Rapids, MI
LinkedIn
Regional LP Mgr
Dollar General
Multiple locations nationwide
Dollar General
LP Manager
Bowlmor AMF
Long Island, NY
Bowlmor AMF
LP Manager
Bowlmor AMF
Dallas, TX
Bowlmor AMF
Regional LP Manager
PetSupermarket
Tampa, FL
Downing & Downing
Regional LP Manager
Tilly's
Orlando, FL
Tilly's
NEW TODAY Market AP Specialist
REI
San Francisco, CA
REI
NEW TODAY Market AP Specialist
REI
Chicago, IL
REI
NEW TODAY Sr Retail AP Specialist
REI
Denver, CO
REI
NEW TODAY Sr Retail AP Specialist
REI
Bloomington, MN
REI
Market AP Specialist
REI
Los Angeles, CA
REI
Communications Center Operator
Wegmans
Rochester, NY
Wegmans
Store AP Officer
Wegmans
Buffalo, NY
Wegmans
AP Officer
Wegmans
Rochester, NY
Wegmans
AP Specialist
Wegmans
Syracuse, NY
Wegmans
AP Specialist
Wegmans
Woodbridge, VA
Wegmans
AP Specialist
Wegmans
Woodbridge, NJ
Wegmans
AP Specialist
Wegmans
Hunt Valley, MD
Wegmans
Sales Representative
NuTech National
Maitland, FL
NuTech National
National Account Executive
Checkview
Northeast Region
Checkview
National Account Executive
Checkview
United States
Checkview
Corporate Investigator
Confidential
San Francisco Bay, CA
Confidential
National Account Manager
Vector Security, Inc
TBD
Vector Security, Inc

Limited Time Only - Post Your Multi-Unit LP jobs for FREE - Learn More Here


Daily Job Alerts


Appearing One Day Only
View our Internet Jobs Archives here
LP Manager
Carson's
Wilmette, IL
Bon Ton Stores
Regional LP Manager
Dollar General
Denver, CO
Dollar General
Store AP Mgr
Home Depot
Tucker, GA
Home Depot
AP Mgr
Home Depot
Compton, CA
Home Depot
District 4 LP Specialist
Kroger
Fort Wayne, IN
Kroger
District F LP Specialist
Kroger
Morgantown, WV
Kroger
Dept Mgr LP & Safety
Lowe's
Redlands, CA
Lowe's
Dept Mgr LP & Safety
Lowe's
Salem, OR
Lowe's
LP Lead
Old Navy
San Juan, PR
Gap Inc
AP Manager
Sam's Club
Fountain Valley, CA
Wal-Mart
AP Manager
Sam's Club
La Marque, TX
Wal-Mart
ETL Assets Protection
Target
Ellicott City, MD
Target
ETL Assets Protection
Target
Arden, NC
Target
LP Manager
Bloomingdale's
Willow Grove, PA
Bloomingdale's
LP Manager Hrly
Kmart
Tallmadge, OH
Sears Holdings Corp
LP Manager Hrly
Kmart
Pierre, SD
Sears Holdings Corp
LP Manager Hrly
Kmart
Olean, NY
Sears Holdings Corp
Regional LP Mgr
CVS Caremark
Philadelphia, PA
CVS Caremark
Regional LP Mgr
CVS Caremark
East Northport, NY
CVS Caremark


Home of the Industry's Original
On the Move

None to report.

Post Your New Job or Promotion!
See all the Industry Movement


Your Career
Sponsor this section of the Daily
Five Steps for Giving Productive Feedback
Giving feedback to employees and colleagues provides them with insight as to how well their performance is progressing and how to solve any problems. Hearing the word feedback, however, can send some people into a frenzy with anxiety and fear. Here are some ways to help you give productive feedback. Create safety

Giving Effective Feedback When You're Short on Time Leaders have tons of places they need to be at all hours of the work day, so it can be difficult to sit down with an employee and give them some valuable feedback. Here are some ways to make coaching easier and more efficient for yourself. Create a way in

Why Giving Feedback This Way Does More Harm than Good Great leaders need to give feedback, but since giving behavior-changing advice is hard to do, sometimes giving information on how to make the change is left out. The key is in the way you deliver your feedback: in the right way for that person and the situation. Here is some advice to help with your delivery. Evaluate

7 Ways to Get Through To Just About Anyone Do you ever feel like you're speaking to a wall? Nobody is listening to a thing you have to say? As a communicator, here are seven steps you can do to improve the delivery of your message, and recognize the situation to increase how well your message is being heard. Walk in their shoes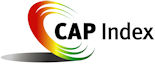 Tip of the Day
Sponsored by Vector Security
Over the years, we've heard a number of CEOs at failing companies remark that the #1 cause for the company's demise, other than competition, was the acceptance of substandard performance on the part of the employee population. A tough comment to make and a difficult thing to change. Motivating and developing your team should be a priority for every executive at every level. The real challenge becomes how do you modify substandard performance and when do you draw the line. Every leader is measured by the success or failure of their team and every leader has a responsibility to maximize performance. If a team member is failing, a leader has to call it out for the good of the team and the company. And at the end of the day, it may be the best thing for that team member as well.

Just a Thought,
Gus







Upcoming Events
---
Recruiting?
Get your job e-mailed to everyone... everyday
Post on our Featured Jobs Board!
Reach your target audience in 2015 every day!
Request our 2015 Media Kit
update account / change e-mail
unsubscribe FEEDBACK
www.downing-downing.com

Advertise With The D&D Daily




36615 Vine Street, Suite 103
Willoughby, OH 44094
440.942.0671
copyright 2009-2019
all rights reserved globally