The D&D Daily Mobile Edition
LP, AP & IT Security's #1 News Source



---


The Leader in Crime Prevention Systems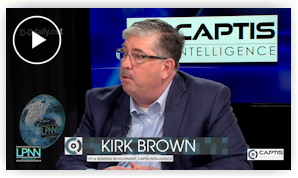 Captis Intelligence is a global industry leader and pioneer in i4 technology – Combining a powerful yet scalable platform that provides industry-first solutions to the asset protection, financial, security, law enforcement, and KYC (Know Your Customer) markets. Kirk Brown, Vice President of Business Development for Captis Intelligence, explains how their I-4 platform (Information, Intelligence, Investigation, and Identification) helps solve some of Loss Prevention's most challenging problems.

---
Bob Moraca Discusses the NRF's Latest LP Efforts and Focus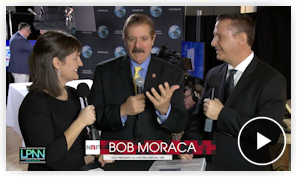 From expanding the NRF LP Council and the National Retail Security Survey to previewing what's to come at this year NRF Protect conference, Bob Moraca, Vice President of Loss Prevention for the NRF, shares some of the organization's top priorities and biggest industry challenges.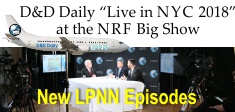 Coming Feb. 28/March 1: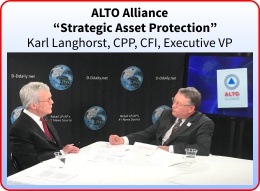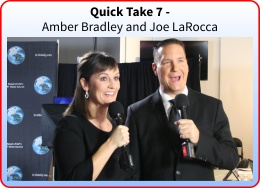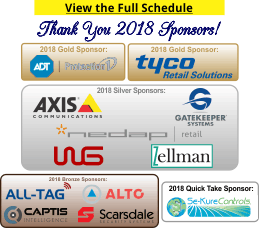 Solution Providers, have a video or commercial you want to publish? Contact us.
---

---
News Brief
Sponsored by WG Security Products, Inc.



Agilence Wins Silver for Customer Service Department of the Year at 2018 Stevie® Awards
Rapidly Expanding Data Analytics Company Recognized for Outstanding Customer Service
Agilence, Inc., the leader in cloud-based data analytics solutions designed to help retailers and restaurant operators optimize sales, enhance promotion performance, and improve profits, today announced that they have won the Silver Stevie Award for Customer Service Department of the Year at the 12th annual Stevie Awards for Sales & Customer Service.

"The success of our customers is at the core of what we do, and it's incredibly exciting to have our 'customer first' mentality recognized with the Silver Stevie Award," said Catherine Penizotto, VP of Customer Success at Agilence. "I am very proud of our team's efforts and accomplishments, and we look forward to helping even more retailers and restaurant operators succeed in the future."

More than 2,500 nominations from organizations of all sizes and in virtually every industry were evaluated in this year's competition. Winners were selected from an international panel of judges consisting of more than 150 professionals in seven specialized judging committees.

Details about the Stevie Awards for Sales & Customer Service, and the list of winners in all categories are available at https://stevieawards.com/sales. Read more in today's Spotlight on Agilence. agilence.com

Stopping Pushout Theft & ORC- At United Supermarkets
Gatekeeper Systems Purchek reduces pushout attempts by 54%
Hear it in his own words in 1:38 video
Hear from Marcus Young, Director of Asset Protection for United Supermarkets, on how Gatekeeper Systems Purchek reduces pushout attempts by 54%, limits confrontation and helps bring organized retail crime to a halt. ORC is getting significantly worst in the retail grocery industry. Piloted and combined two technologies for one year from Gatekeeper Systems and experienced great results.

"No doubt it prevents theft," said Marcus Young, Dir. AP, United Supermarkets. youtube.com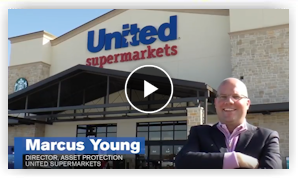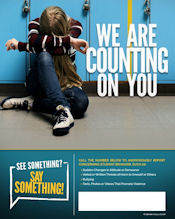 LP Marketing Group Steps-Up to Help
Calibration Group Provides Free Hotline Posters for Schools To Prevent Future Violence
In light of the tragic school shootings impacting communities across the nation, the Calibration Group, LLC, had to act by providing schools with free hotline posters designed to help students confidentially report information that may help prevent future acts of violence.

Any school wishing to download the various hotline posters for free created by The Calibration Group, LLC, can do so by visiting http://www.calibrationgroup.com.

See full press release below. calibrationgroup.com

Checkpoint Systems Adds Alpha OptiLok XD to line of Specialized Anti-Theft Eyewear Tags for Retailers
Checkpoint Systems, a leading global supplier of Electronic Article Surveillance (EAS), RFID solutions and Alpha High-Theft Solutions for the retail industry, today added the Alpha OptiLok XD to its line of specialized tags to protect against retail eyewear theft.

The new hard tag follows the introduction of the OptiLok line earlier this year and offers optical retailers an extra deep version of the same product for thick plastic eyewear frames. businesswire.com

EPIC adds Maurice Edwards, Walter Palmer and their Risk Solutions Team
New EPIC Integrated Risk Solutions Practice will expand and enhance EPIC's national and global enterprise risk management capabilities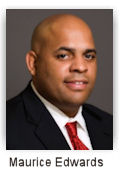 San Francisco, CA and Houston, TX (February 26, 2018) - EPIC Insurance Brokers and Consultants, a leading retail property and casualty insurance brokerage and employee benefits consultant, announced today the addition of Enterprise Risk Management veteran Maurice (Moe) Edwards, retail Loss Prevention expert Walter Palmer, and their team of Risk Assurance and Asset Protection professionals.

This new national practice, based in Houston, TX, will operate as EPIC Integrated Risk Solutions with EPIC's Southwest Region President, Jim Watt serving as the team's executive sponsor.

Edwards joins EPIC as Managing Principal and brings more than 20 years of experience in a wide range of risk management disciplines. He was most recently Senior Vice President of Enterprise Risk for Mattress Firm where he developed a holistic risk management philosophy and a practical, effective delivery system.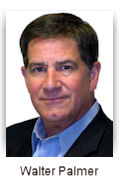 Joining Edwards as part of EPIC Integrated Risk Solutions is Walter Palmer, the founder and President of PCG Solutions. Recognized as one of the leading experts in retail loss prevention, Palmer's 30 years of experience include 16 years as a practitioner in loss prevention, operations, inventory control, and supply chain management. At PCG, he worked with leading retail companies, both across the US and globally, delivering a strategic approach to mitigating loss and lowering total cost of risk. Palmer will join the organization as Practice Leader.

In addition to Palmer, retail loss prevention and supply chain veteran Kevin Ach will join as Vice President of Risk Assurance, retail loss prevention veteran John Schroeder as Vice President of Asset Protection, and finance executive Katie Tyrone as Vice President of Risk Financing. Read Full Press Release here

Widespread Raids Expected Next Three Days
Oakland Mayor Warns ICE Gearing Up for "Widespread Raids" Coming in Northern California
ICE Agents Detain Undocumented Immigrants In Several Cities
Immigration and Customs Enforcement agents detained several immigrants who were facing deportation orders Sunday, including a Napa man who came to the United States as a youngster. But the massive raids across Northern California that Oakland Mayor Libby Schaaf predicted failed to materialize today.

While the widespread raids rumored to span from Chico to Sacramento to Salinas failed to materialize Sunday, Schaaf warned they could come anytime in the next three days. Immigrant rights groups remained on high alert.

Last week ICE arrested over 200 in Los Angeles. Immigrants rights advocates say there were five arrests in Merced County. There were two arrests each in Contra Costa and Sacramento counties and one each in Monterey and Napa counties. cbslocal.com

Editor's Note: So the question is do they raid c-stores? Like the 90+ 7-Elevens they raided last month. Does 7-Eleven get hit again? Last months raids really didn't pan out to be anything at all quite frankly and the media didn't follow up on that non-news item. Remember if it bleeds it leads an if it doesn't you never hear a thing.

Scan-and-Go is About To Explode
Stores make push in scan-and-go tech, hope shoppers adopt it
For customers, scanning as they go can be faster and make it simpler to keep track of spending. For stores, the big expansion of this technology coming this year costs less than installing more self-checkouts.

Like other automation technologies, it shifts more of the work to shoppers while freeing up employees for higher-value tasks. That's especially critical as stores look for ways to make their workers more efficient as they wrestle with rising wages.

A big push is coming this year from big chains: Kroger Co., the nation's largest traditional grocery chain, is adding the scan-and-go technology to 400 stores. Walmart is testing the service in 120 stores, while all its Sam's Club stores, which number around 600, have it. B.J.'s Wholesale Club has launched the service in a handful of stores and plans to add it to about 100 clubs this year.

One reason is that stores are investing less in their self-checkout lanes and opting for scan-and-go technology that's less expensive because it doesn't need as much special hardware — just an app or the scanners.

Most executives wouldn't say what percent of their transactions come from the service. But Dusty Lutz of retail technology company NCR Corp., which works with major grocery clients, says scan-and-go mobile shopping accounts for 5 to 15 percent of customer transactions, based on an analysis of 40 retailers.

Walmart — says the improved service is now the most preferred checkout method among those who tested it. Sam's Club says 80 percent of its members who use it use it again within 90 days and its scan & go transactions have doubled this year.

Executives from B.J.'s and NCR say shoppers are actually throwing more in their cart with this new technology.

Stores also have to be careful about theft. At Walmart, there's an honor code when shoppers scan the barcode on the produce and enter in the weight. But the company says some purchases are randomly checked on their way through the express lane. usatoday.com
---
United States of Corporate America
Be it guns or global warming, a fascinating trend is unfolding in the Trump era: Corporations, under intense social pressure, are filling a void left by governmental gridlock or avoidance.

In most cases, this phenomenon is inspired not by the pure benevolence of corporations. Instead, it's intense pressure from social media mobs and idealistic millennials in the companies' workforces, who expect their employers to take stands.

● Issues where companies are suddenly taking stands include immigration, harassment and #MeToo, and LGBT discrimination

● "Corporate social responsibility" (shorthanded as "CSR" within companies) is now one of the hottest topics in boardrooms.

● Trump gets credit for speeding up, if not inspiring, this new era of corporate action. After all, it was his early "travel ban" that forced CEOs to start speaking out.

● This new, more vocal form of corporate activism soon spread to global warming, immigration, the minimum wage and now gun control.

● Why it matters: Top corporate officials tell us this phenomenon will become integrated into corporate culture and therefore have staying power.

The backdrop: A similar civic wave started post 9/11, with increased respect for military reserve duty and National Guard call-up. It waned under the pressure of the post-2008 recession, returning with marriage equality. And now it's cresting in the era of Trump's anti-establishment populism.

So corporate social activism is actually good politics — internally and externally:

● 58% of millennials, 55% of GenXers and 51% of baby boomers think it's important that brands they support invest in causes they care about, according to a report from InMoment released Wednesday.

Social media is the big driver of all of this, now a CEO in Miami is instantly connected to a random citizen in Seattle.

One Wall Street executive's thought bubble, via email: "Companies respond to reputational risk aggressively. Activist shareholders, public pressure from customers amplified through social media, and business press all combine to move corporate leadership to engage on issues to protect brands."

● "These risks cannot be mitigated using traditional risk management tools such as insurance and financial instruments. Corporate leaders have to speak out and act to keep these risks from impacting performance."

The job of CEOs much trickier:

● They not only have to focus on balance sheets and issues that directly impact their bottom lines, but now are expected to take stands on social issues and be more "mission-oriented." axios.com

How Far Does #BoycottNRAElite Go?
Over Two Dozen Companies Have Dropped NRA Member Discounts
No Retailers Have Joined the Boycott Yet
If they do we could see store protests and if they don't we could see the same. Especially given the fact that youths across America had been talking all weekend about continuing their political involvement. This could be interesting and something that definitely warrants watching. Just a thought Gus Downing

20+ Companies Cut Ties with National Rifle Association
Walmart, Cabela's & Bass Pro Shops Also Being Pressured by Activists
In a Saturday statement, the NRA said its 5 million members would not be deterred after a string of businesses, including Symantec, MetLife, Hertz, Enterprise Rent-A-Car, TrueCar, and airlines Delta and United announced they no longer will offer discounts for NRA members, as the boycott campaign gained steam after the Valentine's Day shooting at a high school in Parkland, Florida.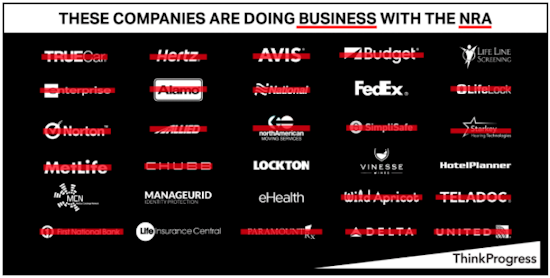 Leading retailers including Cabela's, Walmart and Bass Pro Shops also came under renewed boycott calls on Twitter for selling guns or sponsoring N.R.A. events. The retailers did not respond to emails seeking comment. nytimes.com washingtontimes.com thinkprogress.com

Nearly 200K Sign Petition Urging Amazon to Ditch the NRA
Apple, AT&T and Google all under pressure to cut NRA TV channel
Multiple online petitions are calling on Apple, Amazon and other streaming services to cut ties with the National Rifle Association's (NRA) television channel. Petitions from organizations such as Mom's Demand Action for Gun Sense in America have been launched in the wake of the shooting at Marjory Stoneman Douglas High School in Parkland, Fla., which took the lives of 17 people. "We demand that Apple, Amazon, AT&T's DIRECTV, Google and Roku all dump NRATV once and for all," she said. thehill.com change.org

Gucci Takes A Stand Against Gun Violence
Donates $500,000 to 'March for Our Lives' Event Organized by Parkland survivors
The storied fashion house has donated $500,000 to the March for Our Lives, according to Business of Fashion. The March is being organized by student activists from Marjory Stoneman Douglas High School in response to the school shooting that left 17 of their classmates and teachers dead. BoF further reports that Gucci is sending an envoy to the March on behalf of the company. refinery29.com

Portland, OR: Bike shops boycott company with NRA ties
---

Domino's Safety & Loss Prevention Department Doubles in Size in Five Years
Domino's Safety & Loss Prevention Department Doubles in Size in Five Years
Since Van Carney took over as Director of Safety & Loss Prevention in April 2013 the department has grown from seven positions to 14 covering 400 corporate locations and 5,259 franchise locations.

With five Regional's, one Safety & LP Manager covering the 400 corporate stores, one Specialist handling CCTV & Physical Security. Five covering the 5,259 franchise locations supported by two analyst for the franchise locations and an audit team of one LP Audit Manager and three LP Audit Specialist. However some cover both corporate and franchise locations.

Point is that Domino's has been very successful from both from a sales prospective and LP development prospective.


Update to Friday's Spotlight on Leadership Column on Mark Neapolitan
CLEAR President Curt Crum Recognizes CLEAR Executive Advisory Board Member Mark Neapolitan
Creating Partnerships Making America's Stores Safer
Mark was a founding member of the Coalition of Law Enforcement and Retail (CLEAR), and currently sits on the CLEAR Executive Advisory Board. With his boundless energy and passion for this field, Mark is never short on ideas and can be counted on to follow through with any task. Mark is always available to utilize the vast network of law enforcement and loss prevention professionals he has developed over the 44 year spam of

his career. His work in the jewelry industry has been second to none, with his leadership resulting in countless arrests of violent career criminals. We at CLEAR are proud to have Mark as part of our team, as we continue to create partnerships that make America's stores safe for customers and employees.

Curt Crum
President, CLEAR

Editor's Note: The Flu Bug Hits the Daily
Over the last month our firm was hit pretty hard with the bug that was sweeping the nation. With missing two weeks and handicapped for two other weeks we apologize for any deviation from our normal reporting. Leave it to say now that we're all back and operating at full speed. Thanks for your patience.

Florida: Petty theft bill makes big stir in Tallahassee
Steal a $300 pair of sunglasses in Georgia and you'll be charged with a misdemeanor -- but lift those same shades in Florida, and it's a grand felony in the third degree. Florida lawmakers on both sides of the aisle think that punishment is too harsh for the crime and are lining up behind a House bill to change it. "Stealing is wrong, but should stealing $300 worth of goods impact your ability to secure employment after you've paid your debt to society?"

State Rep. Byron Donalds, R-Naples, explained why he sponsored the bill to increase the threshold for felony theft from $300 to $1,000 – the first such increase in decades. Besides raising the threshold for a felony theft charge, House Bill 713 would:

● Raise the threshold for first-degree petit theft misdemeanors from $100 to $500.
● Keep juvenile offenses from being used as priors in third-offense petit theft cases.
● Require the third offense to be at least $500, occurring within three years of the prior theft conviction, in order to be considered a felony. news-press.com


Nordstrom family reportedly near take-private offer

2017 Internet & Featured Jobs Report Postponed – 'Special Report' Coming Monday March 5th


Last week's #1 article --

Universal Surveillance Systems Files For Chapter 7 Bankruptcy
According to public record, Universal Surveillance Systems (USS) has filed for Chapter 7 bankruptcy in the Central District of California Bankruptcy Court.

USS is the largest privately held loss prevention company in the U.S. Founded in 1995 by Adel Sayegh, USS is known for its Electronic Article Surveillance (EAS) tags and systems that large retailers use to deter and catch shoplifters. They are also a leading integrator of video surveillance systems, access control (electronic lock) systems and radio frequency identification (RFID) systems. USS boasts over 100 patents issued and pending, testifying to the company's spirit of innovation.

Having a strong sense of social responsibility, USS has founded and continually supports two non-profit organizations. One is StopORC, an organization dedicated to combating organized retail crime through education and networking opportunities for loss prevention professionals nationwide. The other is the USS Foundation, which works to help and uplift disadvantaged children all across the U.S. and abroad.
All the News - One Place - One Source - One Time
The D&D Daily respects your time
and doesn't filter retail's reality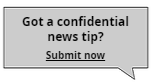 ---
Spotlight on Agilence
Agilence Wins Silver for Customer
Service Department of the Year
at 2018 Stevie Awards

MOUNT LAUREL, N.J., Feb. 26, 2018 -- Agilence, Inc., the leader in cloud-based data analytics solutions designed to help retailers and restaurant operators optimize sales, enhance promotion performance, and improve profits, today announced that they have won the Silver Stevie® Award for Customer Service Department of the Year at the 12th annual Stevie® Awards for Sales & Customer Service.

"The success of our customers is at the core of what we do, and it's incredibly exciting to have our 'customer first' mentality recognized with the Silver Stevie® Award," said Catherine Penizotto, VP of Customer Success at Agilence. "I am very proud of our team's efforts and accomplishments, and we look forward to helping even more retailers and restaurant operators succeed in the future."

More than 2,500 nominations from organizations of all sizes and in virtually every industry were evaluated in this year's competition. Winners were selected from an international panel of judges consisting of more than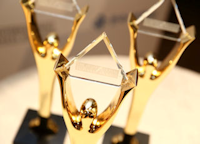 150 professionals in seven specialized judging committees.

"Our Customer Success team and their client-centric mindset are a driving force in our company and industry," said Russ Hawkins, President & CEO at Agilence. "We are honored to have won at the Stevie Awards, and will continue our commitment to providing an exceptional customer experience throughout 2018."

Details about the Stevie Awards for Sales & Customer Service, and the list of winners in all categories are available at https://stevieawards.com/sales.
---

---
Press Releases
Calibration Group Provides Free Hotline Posters for Schools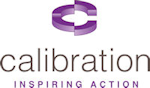 In light of the tragic school shootings impacting communities across the nation, the Calibration Group, LLC, had to act by providing schools with free hotline posters designed to help students confidentially report information that may help prevent future acts of violence.

"We understand active shooter situations are extremely complex problems, but one thing we can do is provide schools FREE eye-catching posters that remind kids to report their concerns," said Amber Bradley, owner of the Calibration Group.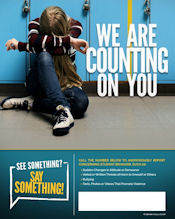 "Peer pressure can be extremely difficult to deal with for many students. The fear of being labeled a 'snitch' or even the fear of being wrong can cause students to remain silent when they have concerns about the behavior of other students. The recent school shooting in Florida has inspired many citizens to find ways to help solve this horrific trend. We at Calibration want to do our part, and hope that our contribution will help prevent other horrific events from occurring in our schools," she said.

"These free hotline posters were in no way created to replace existing information reporting programs that law enforcement or other groups may already have in place," said David George, Managing Partner for the Calibration Group. "They were designed to not only complement existing programs, but to accommodate schools who may not have the resources to implement such an initiative on their own."

Any school wishing to download the various hotline posters for free created by The Calibration Group, LLC, can do so by visiting http://www.calibrationgroup.com
---

---

Corporate America's "Loud Wake-Up Call" - Here it is!
SEC Releases Updated Cybersecurity Guidance
Regulator Demands More Risk Disclosure, Better Insider Trading Policies
The U.S. Securities and Exchange Commission has released revised cybersecurity guidance for publicly traded companies.

The guidance, approved unanimously by the commission on Tuesday, is meant "to assist public companies in preparing disclosures about cybersecurity risks and incidents," the SEC says.

"I believe that providing the commission's views on these matters will promote clearer and more robust disclosure by companies about cybersecurity risks and incidents, resulting in more complete information being available to investors," SEC Chairman Jay Clayton says in a statement. "In particular, I urge public companies to examine their controls and procedures, with not only their securities law disclosure obligations in mind, but also reputational considerations around sales of securities by executives."

The new guidance sends a clear message to corporate executives that they must take responsibility for cybersecurity.

"This guidance serves as loud wake-up call for all boards of directors to determine who among them is a cybersecurity and risk expert, what role the board is playing in governing cybersecurity risks, and how exactly the board is managing these risks and responding to incidents."

Specifically, the guidance calls for companies to include a description of how the board administers its risk oversight function for cybersecurity and how the board engages with management on cybersecurity issues," he adds. "Just like with Sarbanes-Oxley, the SEC is telling the board to figure out how they will govern and oversee all risks, but most especially cybersecurity risks and incidents."

Expect More Guidance in Future
Expect the SEC to continue refining its cybersecurity guidance. govinfosecurity.com

Retail Cyber Intelligence Sharing Center (R-CISC) Announces Date for Annual Summit
The Retail Cyber Intelligence Summit will be October 2 -3 in Denver, Colorado
The Retail Cyber Intelligence Sharing Center (R-CISC), the Retail ISAC, today announced the dates for its third annual Retail Cyber Intelligence Summit.

The 2018 Retail Cyber Intelligence Summit will be October 2-3 at the Four Seasons in Denver, Colorado. The annual event brings together more than 250 CISOs and their teams from the greater retail and consumer services industries – including restaurants, hospitality, gaming properties, convenience stores, consumer product manufacturers and more – to share best practices, gain insights and, most importantly, network with other information security professionals to build trust.

"The Retail Cyber Intelligence Summit addresses the key challenges and issues facing strategic retail leaders and tactical practitioners at a critical time in our industries. The conference also helps to build trust among companies, a crucial component to successful intelligence sharing and bolstering our defenses against bad actors," Suzie Squier, executive director of the R-CISC said.

The R-CISC will announce winners of its 2018 Peer Choice Awards at its Members Gala, which takes place in tandem with the Summit. 2017 award winners included Target, MGM Resorts International, Walgreens Boots Alliance, and Flashpoint, among others.

To review the limited sponsorship opportunities available for the solutions provider community, reach out to corey.nihlean@r-cisc.org to request a prospectus.

For more information and to register for the 2018 Retail Cyber Intelligence Summit: http://summit.r-cisc.org/ r-cisc.org

The Home Depot Receives 2018 CSO50 Award from IDG's CSO Magazine
HD's Info Sec Team Wins Award for their Role in Acquisitions
Attivo Networks, the award-winning leader in deception technology for cybersecurity defense, announced today that The Home Depot® has been named an honoree of a 2018 CSO50 Award from IDG's CSO Magazine. The company's growth strategy involves active acquisition and the award recognizes The Home Depot Info Sec team's successes in establishing visibility into the acquired entities' networks to proactively understand vulnerabilities that may exist. By creating a scalable security strategy across distributed subsidiaries, the company is able to protect the integrity of networked environments to maintain high customer confidence, customer loyalty and revenue generation intended from these acquisitions. Visibility and identification of preexisting hidden threats were achieved through the deployment of a Distributed Deception Platform based on the Attivo Networks ThreatDefend Deception and Response Platform.

"We are very pleased to see The Home Depot Info Sec team being recognized for their achievements and application of detection technology," said Tushar Kothari, CEO of Attivo Networks. "This recognition is a strong validation of the role that deception can play during acquisitions and as part of an in-depth security defense." globenewswire.com

Insider Enterprise Threats: User Activity Monitoring
How Can User Activity Monitoring Help?
Investigative Methodology & Prosecution
Combating threats from inside an enterprise, however, is impossible if you're not looking for them in the first place. Just as passing on a perimeter firewall would be negligent in the face of outside hackers, so too would be skipping over user monitoring. This may raise some complicated questions, but user monitoring programs are necessary.

First, organizations should monitor employees' Internet behavior on a patterned basis all the while looking for strange activity. Data analytics is helpful in this regard. If you observe any outliers, such as connecting to unknown or foreign IP addresses, those incidents should be flagged and reported. The same goes for when employees log on remotely; if an accountant who never works from home begins sending data requests in the middle of the night, something might be awry.

Security teams should also watch for strange downloads and file transfers as well – particularly for users who have access to PII and other sensitive enterprise information (i.e. financial data or intellectual property documents). As you investigate these incidents and pinpoint their causes, use this information to improve your monitoring and analytics.

Volumes of activity can similarly provide valuable insight. It's certainly true that some users may work remotely or visit strange IPs as part of their job. But sudden or dramatic increases in that activity itself – like excessive printing, file downloading, and after-hours access – should set off alarm bells.

User monitoring still carries over to after an employee's departure. In addition to "freezing" old accounts (so login attempts won't work), place flags on old credentials as well. Employees who are laid off or terminated may choose to sell their usernames and passwords online or attempt to sabotage company systems from afar. Such incidents should be detected immediately.

Of course, all of this monitoring isn't too helpful without rapid-response capabilities. Being able to quickly terminate IP connections, lock down accounts, and end file transfers mid-execution are all essential to not just detecting – but preventing – insider threats in real time.

Further, it's critical to document any insider threat evidence collected through this monitoring. In order to prove an employee to be an insider threat – and even to prosecute them in a court of law – there needs to be clear, meticulously-kept evidence. This is another value added by monitoring.

So, remember: as with most cyber security threats faced by a modern enterprise, threats don't just need to be identified and flagged; they need to be quickly and aggressively combated by the entire organization itself. It's just another part of a comprehensive security posture. tripwire.com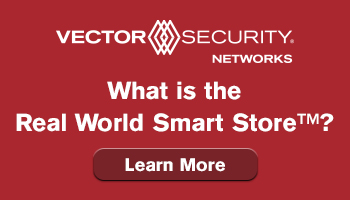 ---

---

---
e-commerce
Sponsored by The Zellman Group

4 Fraud Management Approaches Every Merchant Should Consider
It's not surprising that online merchants have adopted multiple approaches to managing fraud risk, from completely in-house fraud review processes to third-party solutions for fraud prevention in ecommerce.

Perhaps the most straightforward way to tackle this risk is to build and operate an in-house team of analysts as well as internal software tools to automate some of their workflow. This team usually includes at least one developer whose job it is to help build simple rules which automatically reject suspicious orders based on certain criteria.

A second approach is to use third-party case management tool to augment an in-house fraud team. These tools give a risk score for every order, and internally set thresholds, and then determine which orders are accepted or declined. For "iffy", less clear-cut orders, the manual review team decides.

There's a more hybrid approach to fraud management which leverages an external fraud review service in addition to a team of in-house analysts. In this setup, the in-house team handles most orders, but offloads more challenging ones (like high risk categories such as gift cards) to an external review service.

Of course, merchants could completely outsource their fraud management and submit all orders to a third-party fraud management service. The beauty of this approach is its scalability - the more orders come in, the more get sent to the fraud review service. minutehack.com

Online subscription retailers face tougher regulation
Gone are the days when companies could require their customers, who signed up for an auto-renewal subscription online, to make a phone call or fill out a form and send it in the mail to cancel an auto-renewal subscription. Beginning July 1, California's ARL requires companies that offer auto-renewal subscriptions online must also allow for cancellation online.

Additionally, California and several other states require that companies offering recurring subscriptions longer than 30 days, such as an annual subscription, notify those customers 30 to 45 days in advance of the auto-renewal—reminding them that the company will be renewing the subscription. While this requirement isn't new, oftentimes companies are unaware of it. digitalcommerce360.com

Walmart previews first portion of revamped website

Report: Amazon launches OTC house brand

"Fraud is not a person - it is a dynamic grouping of statistics that deviate from the norm."
Stuart B. Levine, CFI, CFCI
CEO, The Zellman Group & Zelligent
---
ORC News


Michigan Regional Organized Crime (MiROC) Association holding ORC Seminar March 8
MiROC's 2018 Organized Retail Crime (ORC) Seminar is a one day event expected to bring together nearly 150 attendees comprised of law enforcement, ORC retail investigators, and personnel from county prosecutor's offices throughout Michigan.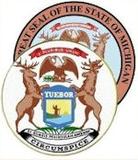 Topics
● Information about ORC law
● ORC's impact on the community
● How to investigate and prosecute ORC
● Intelligence building and analyzing
● Case examples
● Networking opportunities with active ORC task forces and investigators, who can provide assistance and insight as to their success.

The deadline to register is March 2, 2018. Learn more here
California Highway Patrol Cargo Theft Interdiction Program arrests Organized Theft Crew; $1 Million in merchandise stolen


On Feb. 22, 2018, the California Highway Patrol, Cargo Theft Interdiction Program (CTIP), served search warrants at 5 locations in Los Angeles County. The warrants were the result of a 7-month investigation of an organized commercial burglary and cargo theft crew, comprised of more than 15 suspects. The suspects involved are responsible for numerous thefts resulting in a loss of hundreds of thousands of dollars. At night, members of this theft crew would cut holes into commercial warehouse doors to access merchandise inside the warehouse, often times loading stolen product into vans. During the day, the crew would utilize several vehicles and travel through industrial areas looking for merchandise to steal. With several suspects acting as lookouts, others load as many boxes of clothing, shoes, cosmetics, and electronics into a van, and flee with several thousand dollars of merchandise each theft. It is believed this crew is responsible for stealing in excess of one million dollars worth of various cargo. Fifteen arrests were made on February 22, 2018, and more are anticipated. Cargo theft investigators recovered about half of a million dollars in stolen cargo. oc-breeze.com

Hamilton men scammed local Sam's Clubs out of $50K of rewards points
Two Hamilton men with the same last name have been charged with scamming southwest Ohio Sam's Club stores out of more than $50,000 worth of fraudulently acquired cash rewards points. Joshua C. Leavell, 25, and Cabel D. Leavell III, 59, also have been accused of generating more than 750 fraudulently refunded AutoZone gift cards. The conspiracy case filed by bill of information in Dayton's U.S. District Court alleges that the men accessed internet websites and social media pages to steal identities "to improperly purchase Sam's Club Plus Member 'cash rewards' accounts, account numbers, and account passwords at discounted prices." The men traveled to various Sam's Clubs in southwest Ohio and elsewhere to illegally use the "cash rewards" points to purchase large quantities of iTunes gift cards, according to the bill. The document said the defendants would log onto members' rewards accounts at self-checkout kiosks to complete illicit retail transactions. whio.com

Anchorage, AK: 17 arrested at Walmart in APD's latest 'retail blitz'
A couple Anchorage police say tried to leave a discount store with a stolen nail gun and a man who allegedly tried to drive off in a stolen car were among more than a dozen people arrested this week, in APD's most recent one-day "retail blitz" to deter shoplifting. A total of 17 people were taken into custody during the Wednesday operation at the Walmart store on DeBarr Road, police spokesman MJ Thim said in a Friday statement. Store security worked with undercover members of APD's Investigative Support Unit and Community Action Policing Team to pick up suspects in "various crimes including theft and drugs."

Wednesday's arrests follow a model from Outside law enforcement first employed by APD in December to make half a dozen arrests at the Abbott Road Fred Meyer. Officers characterized the sweep as an attempt to combat increasing levels of shoplifting, as well as greater violence employed by shoplifters.

Alaska State Troopers used similar tactics to arrest nine people at the Wasilla Fred Meyer on Jan. 26,including seven adults and two juveniles all charged with theft. ktva.com

Elko, NV: Former Walmart employee charged in $3,700 theft of merchandise
A former Walmart employee was arrested Thursday on charges of burglary and grand larceny after allegedly stealing more than $3,700 worth of cellphones and other electronics from the store. A police report describes store video and witness descriptions of a male and female entering the store at about 6 a.m. Jan. 17, taking the items and removing them through the garden center where a cut lock and chain were found. One of the employees recognized Delaney L. Petersen, as a former co-worker. Video also shows the male opening locked cabinets containing cellphones and computer tablets. Items from the cases were apparently placed in a duffel bag taken from the sporting goods department and then moved to the flower patio in the garden center. elkodaily.com

Dearborn, MI: Police seek 2 men who stole $4K in video games

Logan County, PA: Vape store Burglars steal over $2,000 in merchandise

Gastonia, NC: Woman charged with Felony shoplifting after being busted at Kohl's in $400 jewelry theft

Collier County, FL: Ulta Shoplifter charged with Grand Theft; identified by her Ulta Loyalty card
Submit your ORC Association News

Visit the ORC Resource Center
---

---
Retail Crime News

Shootings, Brawl & Deaths
Charlotte, NC: Shooting Scares At Area Malls Heighten Fear
Police responded to calls about possible shooters at two Charlotte-area malls Saturday night. No one was hurt in either of the incidents, but these events follow in the wake of the school shooting in Parkland, Florida, and have people feeling unsafe – and even fearful – in public places. Charlotte-Mecklenburg police responded to a shots-fired call at Northlake Mall. According to a CMPD statement, no one was injured, but shots were fired outside of the mall. A 17-year-old has been arrested and charged in connection with the incident.

Mass panic ensued after false reports of a shooter in the Concord Mills Mall. According to Concord police, it was a false call - no shots were fired, no guns were found and no one was injured. But videos on social media show shoppers running towards mall exits and taking cover. charlotteobserver.com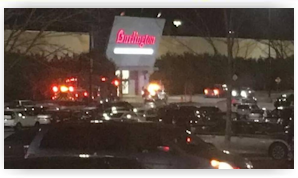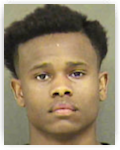 Charlotte, NC: Teen arrested after shots fired outside of Northlake Mall
Police said a teenager with a handgun was arrested after shots were fired Saturday night outside of Northlake Mall in north Charlotte. Police responded to the mall just before 9:30 p.m. and found there were no victims. wsoctv.com

Chattanooga, TN: No evidence of shots fired during brawl at Hamilton Place Mall
Chattanooga police have confirmed that a fight broke out at Hamilton Place mall Saturday evening, but they have found no evidence shots were fired. Chattanooga Police, Rob Simmons said witnesses described an argument and then shots fired shortly after 6 p.m. outside the department store. No victims were found, but police swept the scene to gather evidence and will be examining security footage to identify any suspects. timesfreepress.com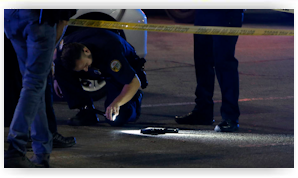 Update: Suspect in Hamilton Place Mall brawl has been Identified

Colonie, NY: Scare prompts brief lockdown at Colonie Center
Police responded to Colonie Center just after 5 p.m. Sunday for a report of shots fired near the food court. Police said 33-year-old Trashalla Gillbey of Schenectady had a dispute over a missing cell phone, began yelling, and indicated he had a gun. Police say Gillbey struck a kiosk several times, making people think shots had been fired. wnyt.com

Rockford, IL: Man shot & killed outside CherryVall Mall
The Winnebago County Coroner identifies the man who was shot and killed outside of the CherryVale Mall Friday afternoon. 31 year old Ricky Smith of Dekalb is said to have been shot in an SUV near the Macy's entrance on the south side of the shopping center. Around 4:30pm on Friday, Cherry Valley Firefighters were the first responders to arrive, where they found a wounded victim inside a navy blue Hyundai SUV. mystateline.com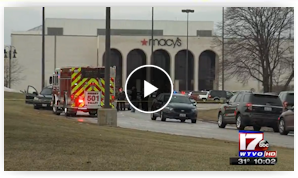 Los Angeles (Westmont), CA: Armed suspect shot, killed by Police Officers at Marijuana dispensary
The incident started when the Los Angeles Police Department responded to a burglar alarm at the business in a strip mall around 7:30 a.m. Three officers responded and said they found a suspect at the scene who was armed with a handgun. A confrontation ensued and the officers shot the suspect. abc7.com

Lenox, GA: 1 man shot outside Dollar General
Lenox Police said Sunday that they responded to a shooting at the Dollar General on South Robinson Street around 4:30 p.m. Sunday. Police said they found that a man was shot in the chest, but police did not believe his injuries were life-threatening. The Lenox Police Chief said the shooting was a drive-by, but they haven't verified what kind of car the shooter was in. Police said somewhere around 20 shots were fired. According to police, 25 to 30 people were in and around the store when the shooting happened. newschannel10.com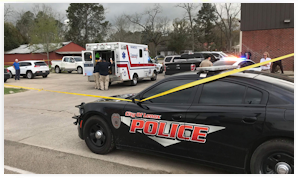 ---
Robberies & Thefts
Fremont, CA: Suspect Arrested For Robbery, Sexual Assault at Party City store
The case began when police got a call at about 8:50 a.m. about an Armed Robbery and sexual assault at the Party City store at 39210 Fremont Hub. A man entered the store shortly before the business opened. Police said he was armed with a handgun and held two female employees at gunpoint while he sexually assaulted them. The suspect has been arrested. cbslocal.com

Queens, NY: 3 Employees zip-tied in Dollar General Armed Robbery
Three employees were zip-tied Sunday morning in a robbery at a Dollar General store in College Point, Queens. Two suspects walked into the store with firearms, forced two employees into a restroom, and made the manager open the safe, police said. They took $1,000, and also took some scanners and a cellphone from an employee, police said. cbslocal.com
---
Sentencings
Mays Landing, NJ: Man Gets Life Term in 2016 Slaying at Outlet Mall
Fifty-six-year-old Luis Maisonet was convicted in December of murder, aggravated assault and weapons offenses. Authorities said he shot 26-year-old Christopher Romero several times in September 2016 at a skate-wear shop in The Walk, then later turned the gun on himself, inflicting critical injuries. Prosecutors in Atlantic County said Maisonet won't be eligible for parole for 65 years. usnews.com

4 Men Indicted in Burglaries at Gun Shop, Pharmacy
A federal grand jury has indicted four Lancaster men in connection with the Jan. 17 burglary at a Palmyra gun shop and Lebanon pharmacy. The defendants are accused of breaking into the Medicine Shoppe in Lebanon, stealing various medications including cough syrup with codeine. They then are accused of breaking into Horseshoe Pike Gun Shop in Palmyra, stealing 12 handguns, said U.S. Attorney David Freed. pennlive.com
---


---
Home of the Industry's Original
On the Move


Nick Newman promoted to Manager of Safety - Team USA for Domino's
Prior to his transition into the Team USA Safety Manager role, Nick was responsible for the development and implementation of corporate safety programs for Domino's Supply Chain Centers in the East, Canada, and PFS regions. Nick has over 10 years of safety experience and holds a Bachelor's in Occupational Safety and Fire Science from Madonna University. He is also certified through the Board of Certified Safety Professionals as a CSP.

Nathan Cook promoted to Central Region LP Specialist for Domino's
Nathan joined Domino's as a delivery expert in 1994 and was promoted to Area Supervisor in 1997. Nathan later became a franchisee, owning 3 stores in St. Louis for 6 years. In his most recent role, Nathan served as a District Manager for 12 years where he supervised five high security stores for franchisee Mark Ratterman.



Dan Fullerton named Regional Loss Prevention Manager for Family Dollar
Submit Your New Hires/Promotions
or New Position
See all the Industry Movement
---

---
Featured Job Listings
Feature Your Job Here For 30 Days -
70% Aren't On the Boards

Featured Job Spotlights
---


VP of Loss Prevention


Anaheim, CA


The Vice President is responsible for the strategic planning and execution of the company's Loss Prevention program across more than 400 stores nationwide, and ecommerce. Reporting to the CFO, this position has overall leadership responsibility for leading the charge in driving shrink reduction...


Director of Loss Prevention
Harrisburg, PA
The Director of Loss Prevention assesses and mitigates both external and internal security related risks for the organization through the development and management of policies, procedures, programs, systems, and to conduct internal investigations into, fraud, abuse, or other misconduct...


Senior Market AP Manager- Southern California
Burbank, CA
This Senior Market Asset Protection Manager contributes to REI's success by supporting improved profitability for the co-op through reduced inventory shrinkage, improved margin, reduced Workers Comp and GL claims and premiums, retail and supply chain management...


Regional LP Investigator - 10 Positions Nationwide
LA/San Diego/Northern CA/Central CA/Phoenix
The Regional Loss Prevention Investigator is responsible for analyzing internal & external theft trends in assigned market and to develop strategies to identify and resolve theft cases. The Regional Loss Prevention Investigator will work with the Investigative Risk and Fraud Analyst in the identification of internal theft cases, and ensure that all cases are brought to a successful resolution…

Regional LP Investigator - 10 Positions Nationwide
Houston/Texas Border/Chicago/Boston/Miami
The Regional Loss Prevention Investigator is responsible for analyzing internal & external theft trends in assigned market and to develop strategies to identify and resolve theft cases. The Regional Loss Prevention Investigator will work with the Investigative Risk and Fraud Analyst in the identification of internal theft cases, and ensure that all cases are brought to a successful resolution…

Manager, Asset Protection Data and Analytics
Raleigh, NC
Victra is the leading exclusive, premium retailer for Verizon with a mission of connecting technology to life in the most trusting and profitable way. As the Asset Protection Data & Analytics Manager, you will direct teams to identify, develop, implement, and maintain programs, processes, and training related to our AP structure including Field and Store Point-of-sale exception reporting, Inventory Adjustments, Investigations, and Store Assessments...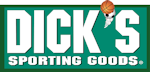 District Loss Prevention Manager
Portland, OR
DICK'S Sporting Goods is seeking an experienced multi-unit Loss Prevention manager for our Portland, OR district. Leaders in our organization are passionate about supporting the True Athlete in everything we do!


Market Asset Protection Manager - Northern WI
St. Charles, IL
The individual selected for this position works collaboratively with Market Directors and Store Directors to support a Culture of Safety and 200% accountability. This position ensures the execution of programs surrounding the safety of people, the security of assets, compliance with internal and regulatory standards and the prevention of shrink within the assigned market, thru root cause analysis, deployment of solutions that protect the assets of the organization and audit to determine the effectiveness of the initiatives as designed...

Featured Jobs
---
• Ross Stores - Manager, Corporate Security and Fire/Life Safety - New York, NY
• Living Spaces - Director of Safety, California
• Rue 21 - Director of Loss Prevention, Warrendale, PA
• Hannaford - Director of Asset Protection, Scarborough, ME
• Charlotte Russe - Manager Loss Prevention and Safety, San Francisco, CA
• Food Lion - Director of Shrink, Salisbury, NC
• Apple - Secrecy Program Manager, Santa Clara Valley, CA
• REI - Senior Security Shared Services Manager, Bellevue, WA
• PWC - Cybersecurity & Privacy - Director, Various Locations
• Hallmark - Director of Information Security, Kansas City, MO
• Wireless Vision - Director of Loss Prevention, Greater Detroit Area
---


---
Daily Jobs
Appearing One Day Only
View our Internet Jobs Archives here


Sponsor this section of the Daily
---


---
Your Career

5 Ways to Become a Leader -- Fast
If you're not already a leader, have you ever imagined yourself becoming one? If you haven't made the plunge because you're not sure where to start or how to chart your own path to leadership use these five steps to become a leader, and fast. Create a mantra

How Can You Tell Someone has True Leadership Skills? This Legendary Football Coach Nails it With 1 Brilliant Sentence
A profound quote by Green Bay Packers head coach, Vince Lombardy, still rings as true as ever today. "I don't necessarily have to like my players and associates but as their leader I must love them...." Here's how we all can embrace love as a leadership strategy. Love is all you need

Last week's #1 articles --

6 Leadership Lessons from George Washington
America's first president can share with any leader a few lessons on how to be a great leader and always push for success. Here's how to be a better leader in six short lessons. Always keep pushing

8 Team Building Activities Your Employees Will Love
Employee Engagement is an investment. When you show your team a level of engagement and appreciation, your employees' performance will be sure to rise. Here are great team building activities sure to improve team collaboration and communication! Get Hopping
---
Submit Your Group LP Selfie Today!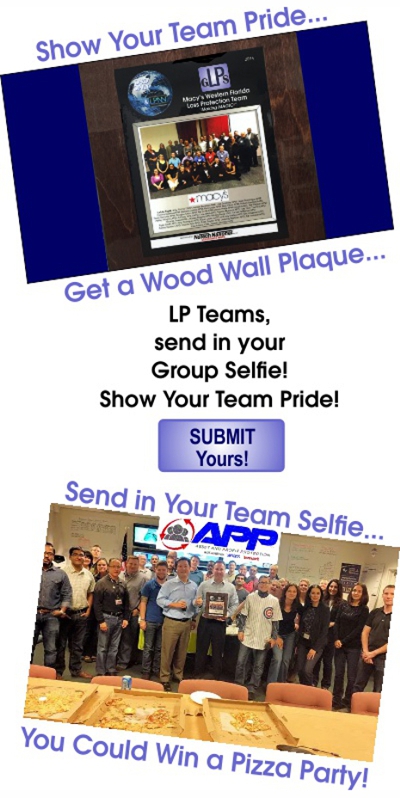 ---
Tip of the Day
Sponsored by Vector Security Networks

Energy is the primary force behind success and without it mediocrity or failure is almost guaranteed. The ability to move things forward and influence change requires energy and there's a direct correlation to the amount of it and to the degree of success. It's great to start off energized and gung ho about a project or initiative, but it's critical to maintain the energy thru to completion. As one senior executive has said, "there's no bad plan -- it's always a matter of execution" and execution is all about energy. So when you think you've lost your energy, take a break, do something different, and give your mind a chance to re-energize. Because the worst thing you can do is to try to execute without it.

Just a Thought,
Gus



(content subject to approval)
---
---
Upcoming Events
---
Recruiting?
Get your job e-mailed to everyone... everyday
Post on our Featured Jobs Board!
---
Reach your target audience in 2018 every day!
Request our 2018 Media Kit
---
Not getting the Daily?
Is it ending up in your spam folder?
Please make sure to add d-ddaily@downing-downing.com to your contact list, address book, trusted sender list, and/or company whitelist to ensure you receive our newsletter.
Want to know how? Read Here


36615 Vine Street, Suite 103
Willoughby, OH 44094
440.942.0671
copyright 2009-2019
all rights reserved globally