Best Buy takeover attempt by founder in jeopardy: Founder has until tomorrow No longer pursuing a full takeover bid for the troubled electronics retailer, Schulze has focused discussions in recent weeks on a potential deal in which private equity firms would buy a non-controlling stake, the sources, who declined to be named because the discussions are private. potential investors remain unconvinced with the idea of investing in a company that has struggled to maintain market share against online retailers like Amazon.com Inc, the sources added. Schulze has until Thursday to submit a buyout proposal to the Best Buy board, a deadline that was already extended in December to let him include the company's full-year results as part of his due diligence review. They might be going it alone. (Source reuters.com)

Move over Amazon's same day delivery, here comes Shutl to the U.S. Shutl, the same-hour, same-day e-commerce delivery specialist, has expanded into North America. The company's service will go live next month in New York City, San Francisco, and Chicago, and will roll out to fifteen additional cities in the coming months. (Source theretailbulletin.com)

Publix Leads All Retailers in Satisfaction Ratings Publix Super Markets led all retailers in customer satisfaction ratings in 2012, according to results of the American Customer Satisfaction Index. They have always been one of the highest rated employers in Florida as well, with a strong LP team and great shrink results. (Source supermarketnews.com)




Loss Prevention Research Council Growing


By Read Hayes, PhD
Research Scientist, University of Florida
Director, LPRC

Now at over 75 corporate members, LPRC continues to add new exciting members including the following:

1. Ferguson Plumbing and Appliance Stores
2. Nike
3. BJs Wholesale
4. Tractor Supply Company
5. Neiman Marcus
6. Bass Security
7. Diageo

And many more to come as the new LPRC SmartGrowth Program kicks in with Chris Gillen of Toys/Babies R Us helping coordinate and energize the working group and action team leaders to actively recruit the retailers, high-risk product manufacturers, and progressive solution providers they have identified as important to the LPRC mission.

rhayes@lpresearch.org
rrhayes@ufl.edu
www.lpresearch.org

Identity Theft Tops List for 13th Consecutive Year in Report of National Consumer Complaints The FTC received more than 2 million complaints overall, and 369,132, or 18%, were related to identity theft. (Source ftc.gov)

Mass Shootings have killed 934 people since 2006, occurring once every two weeks The US has seen 934 people killed in 146 mass shootings since 2006, a USA Today analysis of FBI records has found—a number that represents less than 1% of all gun-related homicides. Mass shootings aren't exactly uncommon either, occurring roughly once every two weeks. (Source newser.com)

Bill to increase felony theft threshold in Maine to $5,000 upsets retailers
The bill will receive a public hearing today that would raise the felony theft threshold from $1,000 to $5,000, a proposed change that retailers argue would have the potential to increase retail crime and hurt their bottom lines. Stealing at least $1,000 worth of goods is a Class C crime, considered a felony and punishable by up to five years in prison and a $5,000 fine, according to the state attorney general's office. This bill would change that so perpetrators wouldn't face felony charges unless they stole at least $5,000, with anything below that amount being considered a Class D crime, a misdemeanor. Offenders would face up to 364 days in jail and a $2,000 fine. According to data compiled by Picard, Maine's current threshold of $1,000 is on par with 13 states and higher than 34 states. The state with the highest felony theft threshold is Wisconsin, according to his data. Wisconsin's criminal code sets felony theft at $2,500. A must read article. (Source bangordailynews.com)

Cyberattacks, data breaches scare off investors, with loss of customer data #1 concern - study says Data breaches and cyberattacks aren't just a worry for consumers who've had personal information filched or paranoid information security pros. They can also scare away investors, according to a study on investor attitudes toward cybersecurity released Monday. Of 405 investors surveyed by HBGary 78.1% of them said they were somewhat or very unlikely to invest in such a company. In addition, more than two-thirds (68.7%) said they would be somewhat or very unlikely to invest in a company with a history of one or more data breaches. The study also found that more investors are concerned with the theft of customer information than intellectual property. (Source csoonline.com)

An Eerie Silence on Cybersecurity
American companies have been disturbingly silent about cyberattacks on their computer systems — apparently in fear that this disclosure will unnerve customers and shareholders and invite lawsuits and unwanted scrutiny from the government. Most companies would tell investors if an important factory burned to the ground or thieves made off with hundreds of millions of dollars in cash. So why do they feel that the theft of trade secrets that are often much more valuable do not deserve to be discussed? Companies might argue that it's hard to quantify the losses from cyberattacks, but that does not mean that they are costless. The debate continues. (Source nytimes.com)

FTC moves against mobile device makers over security The Federal Trade Commission has put mobile device manufacturers on notice that they could be held responsible for securing products to protect consumers against cybercriminals. The FTC's position is reflected in a recent settlement reached with smartphone and tablet maker HTC. The commission had charged the company with failing to protect customers' personal data and privacy in software it designed and customized for millions of mobile devices. "Every other company should be looking at this document for what they should be doing," Christopher Soghoian, principal technologist for the American Civil Liberties Union, said on Monday. (Source csoonline.com)

Surge in private security in Canada raises concerns over rights - will we see the same in the States? There are now more than 140,000 private security guards licensed in Canada and only about 70,000 active police officers, raising concerns over blurring the line between private and public police forces. These figures are raising alarms among some experts, who argue that more careful oversight of the security industry is necessary as citizens increasingly come into contact with private security, even in areas that appear to be public spaces. There could be legislation coming in Canada that may lead the way for more oversight in the States as well as these numbers also represent what's happening in the states as well. (Source cbc.ca)

U.S. sees 4% drop in local gov't jobs including police jobs and 5.1% increase in Security Services since 2009 In California, where many cash-strapped cities cut police budgets during the recession, residents are turning to detectives, security firms and even the Internet. Wealthy neighborhoods are buying themselves more police protection than poor neighborhoods." Cities and neighborhoods across America are hiring private security and with this new trend comes a response. Once the true impact shows itself there will be a legislative response that could even impact retail LP jobs. Something to keep an eye on in the near future. (Source latimes.com)

Coach is suing Londonderry Marketplace in New Hampshire for selling counterfeit goods. Coach has filled a lawsuit against the Londonderry Marketplace, LLC and its owner Peter J. Sapatis, claiming Sapatis knowingly allowed counterfeit goods to be sold. The suit, filed in U.S. District Court in Concord in December, states that Sapatis allowed as many as 30 vendors at the outdoor flea market, to engage in "designing, manufacturing, advertising, promoting, distributing and selling products "bearing logos and source-identifying indicia and design elements that are studied imitations of" Coach trademark products. The total amount in damages and other awards Coach is seeking isn't clear but appears to exceed $15 million. (Source nashuatelegraph.com)

China Scams Teenage Girls With Counterfeit Prom Dresses Chinese prom dress websites are stealing copyrighted images from prom designers such as La Femme, Jovani and Tony Bowls. Based in China, these bait-and-switch websites scam teenage girls into believing that they can purchase the exact same designer prom dresses for steep discounts. (Source yahoo.com)

Workplace Violence - Employees are uncomfortable approaching strangers in the workplace Strangers that gained access to corporate buildings who aren't wearing name badges (which is required by all employees). A technique called physical piggybacking - When someone enters a secure area by passing through access control at the same time as an authorized person. Criminals use piggybacking to gain access to a prohibited area and employees use it when they forget their credentials or want to avoid a sign-in delay. Men are just as uncomfortable as women about approaching someone who doesn't have the proper credentials. Here's an article that may offer some practical advice for your employee population. (Source violence-free.com)

Parolee released two months ago robs three 7-Elevens and now faces life Burns gained parole from prison on Dec. 20 after serving more than three years for larceny - unarmed robbery. That felony was the last of at least 11 theft-related offenses in Saginaw County to which Burns has pleaded since 1986. He now faces up to life in prison as a habitual offender if convicted of three early Saturday incidents in Saginaw and Saginaw Township. (Source mlive.com)

Two College students set up phony robbery of a Carphone Warehouse in the UK; sentenced to 2 ½ years. The two students planned the fake robbery to include a knife and an attempt at a heroic lunge by the victim to take control, but in the end the act just wasn't good enough for Police. Police noticed for the surveillance video that when the Associate was pushed against the rear door by the suspect, the door opened, instead of running away from the knife waving bandit, the associate immediately closed the door and continued to stay inside the store. (Source harrowtimes.co.uk)

Two employees at the Verizon mobile store were bound during an armed robbery on Tuesday. Three males entered the store displaying a gun, tied up the employees and then took an undisclosed about of cash and phones. One of the employees was able to get free himself after the suspects left and called police. This is the third Verizon mobile store robbery in recent weeks, police are investigating if these robberies are connected. (Source nbcwashington.com)
Female CVS Pharmacy robber arrested in Zanesville, Ohio. Tuesday night, just before the store was to close, a female wearing a surgical mask entered the CVS, pointing a gun and demanding cash. The robber fled with an undetermined amount of cash, but was apprehended by Police two blocks away. (Source whiznews.com)

Jewelry Store Owner on trial for robbing his own store; kidnapping charge could get him life. Vernon Lee Havens the owner of a Palm Beach jewelry store is accused of robbing his own store, attempting to collect $5.6 million from his insurance company, but his life long mistake may have been when he tied up his co-worker during the phony robbery. Havens could face a life sentence for the kidnapping charge alone. Havens is believed to have conspired to have a phony robber (Haven's locksmith) enter the store with a gun and force Haven to tie up the one associate in the backroom. The locksmith got caught on DNA evidence and took a deal from the Prosecutor for 5 years. (Source palmbeachdailynews.com)

Car theft at a Lynnwood, WA mall ends with Police Officer injured and a pile of cars. A 20 year old car thief is now behind bars after being spotted stealing a Dodge Challenger at the Alderwood Mall in Lynnwood. The suspect was spotted by mall security who notified police. One officer on a police motorcycle attempted to stop the car at gunpoint; he was struck by the suspect's car attempting to flee. The suspect then ran into several cars, including a Mini Cooper which he nearly turned on its side. The suspect was apprehended and facing a multitude of charges, the Police Officer suffered minor injuries to his knee and leg. (Source kirotv.com)
Clarksville man threatens a kiosk jewelry employee with a hammer. Robert Copas is now in jail facing robbery charges for stealing a necklace which he had around his neck when he was apprehended by Police. Copas placed the necklace around his neck and ran from the kiosk in the Green Tree Mall. As he was trying to escape, the kiosk associate chased after him, Copas turned around and threatened to injure the associate if she did not stop. (Source newsandtribune.com)

Largo, Fla. CVS employee stabbed by a drug induced suspect. It is unclear if robbery was the motive in the crazy incident, but the suspect Lorenzo Guerrero is behind bars. Guerrero entered the CVS store in Largo and walked up to the CVS employee, 68 year old Donald McKay and stabbed him in the upper chest. McKay was rushed to the hospital and is expected to make a full recovery. Guerrero was arrested after a short foot chase and will face charges of attempted murder. Guerrero told police he does not remember anything about the incident, because he had been using drugs combined with alcohol. (Source firstcoastnews.com)
80 year old jewelry store owner defends his store in Sherman Oaks, Cal. Chuck Lire may be 80 years old, but that didn't stop him from springing into action when two young men came into his store and began smashing showcases. Lire, a veteran of both Korea and the Vietnam wars went toe to toe with his much younger assailants. The robbers did manage to steal 10-15 watches, but Lire said this is the first time in 32 years his store was hit by thieves. (Source go.com)
Verbal altercation between husband and wife gets them busted for shoplifting at Walmart. The couple had spent three hours in the Walmart store in Illinois, ripping open packages and concealing merchandise as they went. They managed to steal $2400 worth of product, including breaking into jewelry display. Once outside in the parking lot is when things went wrong. The couple began to argue, yelling so loud the police were called. Now the couple faces felony theft and the husband is being charged with domestic battery. (Source consumerist.com)
Senior LP executives - We'd like to hear from you We are conducting an informal survey in regards to the traditional retail LP model to see how LP jobs have incorporated any components of the IT security. If you are a senior Loss Prevention executive in retail and have any IT security responsibilities we'd like to hear from you and find out exactly what they are. Involvement may include but not limited to: mobile and tablet roll-outs, privacy issues, and internal threat analysis. Email Gus confidentially at gusd@downing-downing.com. Thank you.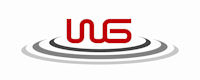 THE 8-INCH PUBLIC VIEW MONITOR:
DON'T JUDGE IT BY ITS SIZE
The name WG Security Products inc. has long been synonymous with innovation in the EAS technology field, but here's something you may not know; WG is also a premier seller of video surveillance equipment. Just a little fact there for you. And speaking of little, here's one of the premier video products available now from WG.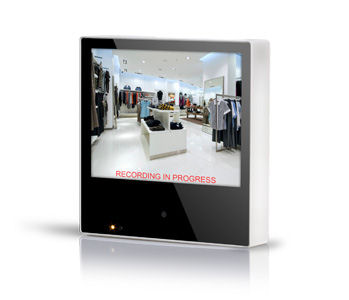 The 8-inch Public View Monitor packs a large punch in its small package. On display at the recent Mid-States and Worldwide shows this month, this PVM can be installed virtually anywhere in your establishment. It serves as both a visual deterrent to shoplifting or an additional camera connection through your DVR.

Because of its unique size, the 8-inch PVM can be installed in any potential high theft area, including cash wraps, display stanchions, and aisle ends, without disrupting the decor of your retail environment. It can be set up for motion detection, only recording when people are in the area. It comes with a built-in SD card player, allowing you to display any static image of full motion animation you wish on its screen when it is not recording.

This PVM, along with many other video solutions, are available from WG. Contact us to learn more about a complete video system for you.