The D&D Daily Mobile Edition
February 27,

2015



The LP Industry's #1 News Source - Informing, Educating and Instilling a sense of community


Moving Up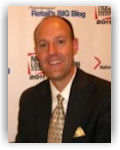 Mike Campbell was promoted to Executive Vice President, US Sales for Se-Kure Controls. Mike previously held the title of VP, National Accounts for Se-Kure Controls. Prior to working for Se-Kure Controls, he was President & COO for another retail security company, along with executive experience in various roles with Fortune 500 companies. Se-Kure Controls is a leading manufacturer of anti-shoplifting and retail security products and is celebrating its 50th anniversary in business this year.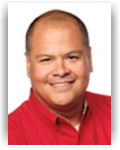 Oscar Arango was named Director of Assets Protection for Target. Oscar was previously Director of Assets Protection for Target Canada, working in the Toronto area. He has been with the retailer for nearly 10 years. Prior to joining Target, Oscar was Regional Loss Prevention Manager for Timberland and Regional Loss Prevention Manager for Urban Outfitters. He holds a Bachelors of Science degree in Management from the University of Phoenix. Congratulations, Oscar!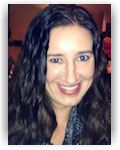 Millie Kresevich was promoted to Director, Asset Protection for Luxottica (Sunglass Hut, Sunglass Hut Canada, and Apex). Millie has been with Luxottica for 13 years. Her previous role with the retailer was Senior Regional Manager, Asset Protection. Prior to that, Millie held loss prevention positions at Office Max and K-Mart. She holds a bachelor's degree in Social Psychology from Park University and a master's degree in Business Ethics and Compliance from the New England College of Business and Finance. Congratulations, Millie!

News Brief
Sponsored by WG Security Products, Inc.
2015 NRF Protect Awards Nominations
Nominations are now being accepted for the 2015 NRF PROTECT Awards. Help us acknowledge loss prevention professionals from NRF and Shop.org member companies and law enforcement officers who have impacted their community and the industry at large. Awards will be presented at NRF PROTECT 2015 Loss Prevention Conference & EXPO on June 25, 2015. Deadline for all submissions is March 13, 2015.

The awards to be presented include:
● Law Enforcement Retail Partnership Award (LERPA)
● Loss Prevention Case of the Year
● Ring of Excellence Award
● LP Volunteers in Action

Visit the 2015 NRF Protect Awards website to submit a nomination for each award. nrf.com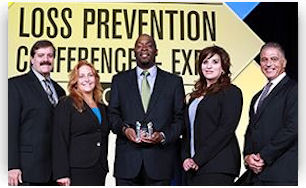 ORC on track to quadruple in 2015 & Hit $4B publically reported ORC If the first month is any indication of what's to come, then we're all in for a rude awakening or would it merely be a splash of reality and something we've all been saying for a long time. With January's ORC total dollars reported publically and captured by the Daily being $358 million, that means extended out, that we might hit $4.3 billion by years end. Let's see how this year unfolds. But with all the efforts the entire industry is dedicating to it, the level of professionalism, results, increased associations, new ORC laws, and now the education of America's journalist we're now seeing nationwide we might be in for a year when we can really tell Congress - Here, look at this problem. We're on the way of actually catching $5 billion in ORC. Now tell me we don't need federal legislation. As they may have been viewing us before as hair on fire people, this year we may have the proof! Let's keep reporting it folks. We may just be at the door! Just a thought - Gus Downing

FBI investigation: Ex-Dover, Delaware Mall cell phone kiosk owner financed ISIS plot A man who last year operated a Dover Mall kiosk that repaired cellphones was the alleged financier of what federal prosecutors say was a terrorist plot to fly two other suspects to Syria to join the Islamic State fighters, The News Journal has learned. Abror Habibov, 30, who was arraigned Wednesday in Jacksonville, Florida, and held without bail, ran the I Cell Fix kiosk at the mall and also briefly lived in Dover. The indictment said Habibov operates kiosks that sell kitchenware and repair mobile phones in malls in Philadelphia; Chesapeake and Virginia Beach, Virginia; Savannah, Georgia; and Jacksonville, "among other locations." delawareonline.com

DHS to lead anti-cybercrime campaign
Under DHS's proposal, both private companies and government agencies will submit details of previous or current cyberattacks into a shared database hosted by DHS's National Cybersecurity and Communications Integration Center. Participating entities will then be able to tap into that database to learn about potential attacks targeted at their respective industries. homelandsecuritynewswire.com

Cargo theft warning: West Coast port backlog ripe for cargo thieves As the massive backlog of cargo begins to release into the supply chain, the frenetic situation will be rife with opportunity for cargo criminals," FreightWatch said in its warning. The cargo theft threat stems from several factors, FreigthtWatch says, including haste that will come from carriers and shippers trying to clear the port backlog and an influx of carriers and drivers untrained on the dangers of port-related cargo theft aiding in clearance of the cargo backlog. 25 percent of all recorded cargo thefts in the U.S. occurring within 200 miles of the ports of Los Angeles, San Francisco and Seattle. "This target rich environment coupled with the tumultuous situation creates the perfect storm for organized cargo criminals proficient in the myriad of identity theft techniques," FreightWatch's warning says. overdriveonline.com

RFID 'at heart' of Internet of Things era in retail As the concept of the Internet of Things (IoT) in retail gains traction and businesses look to increase connectivity, RFID is expected to play a central role. The retail industry is going through some transformative changes. A growing number of retailers are taking big steps improving inventory accuracy and planning, preventing shrinkage, facilitating omnichannel fulfilment and providing enhanced, real-time customer experience. RFID technology has incredible ability to combine all those benefits and make outmost use of all powerful competitive differentiators. RFID is at the very heart of the IoT. essentialretail.com

How Secure is Your POS?: Tips from McAfee
A recent white paper from McAfee provides important information for retailers about consumer information security. Some of the elements include the history of consumer security guidelines, the evolution of POS from an electronic cash register to an integrated business management system, and the future of retail security. The potential for risk continues to climb as credit card usage continues to grow. McAfee's researchers state that "worldwide there was an increase of $14.56 billion USD in credit card charges—12.1 percent—since 2011. The report recommends that consumers take a more proactive approach, researching the retailer's security and privacy status and learning about how the company protects information. pointofsale.com

Retailers Prepare to Spend More - Wal-Mart's driving wages up Retailers plan to increase their spending, both to do things like build out digital operations and to pay for higher wages. Competition for lower-paid workers may heat up after Wal-Mart Stores Inc. last week and now TJX announcement as well. Economists have been waiting for years for wage growth to kick in, even as employers have added more jobs and the unemployment rate has fallen. Signs of wage growth are emerging as companies are having to fight harder to attract and keep good employees. Starbucks Corp. raised its starting pay last month. Retailers are emerging from an extended stretch of consumer malaise and last quarter we saw some good sales increases across the board. And now capital expenditures are raising as well. But all to offset what Amazon's taking away - the online world and the omni-channeling efforts. Editor's note: But that won't translate into sales for the vendor community that rely on the brick and mortar stores as much. It'll be an interesting year to watch. Maybe all of those protests last year paid off and after all if you don't pay them they won't have it to spend. The question then becomes - where do they spend it? Online or in the store? And looking at the double digit increases online and the low single digits in the stores it's rather obvious who'll win long term. wsj.com

Whole Foods Employee Killed By Snowplow- Record Snow-Related Worker Deaths and Injuries Prompt Warnings in Massachusetts Two workers died in February in Canton, Mass., and two more were hospitalized in Avon, Mass., and Burlington, Mass., in separate incidents from falls while clearing snow from roofs. Two weeks prior, 60-year-old Cesar Moya, a Whole Foods employee, was hit and killed by a snow plow that was clearing the Medford, Mass., supermarket's parking lot. In the Canton incidents, one man reportedly fell through a skylight while assessing snow removal operations, and another fell from a roof while clearing the snow. The worker in Avon also fell 35 feet through a skylight while clearing snow from a roof. "Given the enormous hazards that are present with snow removal, it is imperative that employers identify all potential hazards before sending workers to work on a roof or in an area where they are exposed to plows or other vehicles." It is incumbent upon the employer to evaluate the hazards and provide the necessary training before workers begin the work." ehstoday.com

Cuban crime rings plaguing U.S. & Retailers
A yearlong Sun Sentinel investigation found money stolen in the United States streaming back to Cuba, and a revolving door that allows thieves to come here, make a quick buck and return. There's a whole new sub-class of part-time residents that flow back and forth," said Rene Suarez, a Fort Myers attorney who represents Cubans charged in criminal schemes. "They tell me stories and live very comfortably in Cuba with the illegitimate money that they're able to obtain here in the United States." The Sun Sentinel traveled to Cuba, examined hundreds of court documents, and obtained federal data never before made public to provide the first comprehensive look at a criminal network facilitated by U.S. law. Cubans are allowed to enter the United States without visas or background checks of their criminal histories in Cuba. Unlike other immigrants seeking political asylum, Cubans can return home without jeopardizing their status, aiding crime rings that recruit accomplices and hide stolen money in Cuba. Cuban crime rings are staging car accidents for insurance fraud, hijacking trucks and selling their Medicare numbers to provide for their families in Cuba. They're smuggling money from these illegal enterprises on charter flights to Cuba, paying mules to take cash back and wiring dollars through Western Union. A Tampa ring bought gift cards and electronics with counterfeit credit cards and shipped goods to the island. Livan Moya Tagle, charged in a million-dollar Texas credit card fraud ring, told the Sun Sentinel that he stole to feed his family, and that Cubans go to the U.S. for economic opportunity. "No one leaves because of politics," he said. American authorities naively think "Cubans who leave Cuba hate the Cuban government," he wrote. "I went to the U.S. to steal, to damage the U.S. Government." Editors note: On a completely separate note take a look at retail crime below from Roanoke, Va. - Cuban gang stealing tractor trailers on the East Coast - weird coincidence. jacksonville.com

Monroeville Mall Youth Escort Policy goes into effect Friday; Police substation to open New security measures will go into effect Friday night at the Monroeville Mall, nearly three weeks after a teenager is accused of shooting three people inside the Macy's department store. Starting at 6 p.m., the mall's Youth Escort Policy will prevent anyone under the age of 18 from shopping on Friday and Saturday nights without a parent or guardian. However, the movie theater and department stores are exempt from the policy. Teenagers who are employed at the mall will be issued badges, allowing them to work Friday and Saturday nights after 6 p.m., when the policy is in effect. In addition to the Youth Escort Policy, a police substation will open at the mall and there will be an increased security presence. "We've always looked at the incidents and where we need to have staffing there, and that's always been for us the evening hours," said Monroeville Police Chief Doug Coles. wpxi.com

Sears to sell 300 of its best stores - "the dismantling continues"

Radio Shack to auction 2,000 stores in March & Game Stop bids $2.4M for 163 stores

Barnes & Noble to split off college unit & keep Nook

Ross Stores to add 70 Ross and 20 dd's Discount stores this year


Quarterly Same Store Sales Results

Ross Stores Q4 up 6% with sales up 11% - full year comp's up 3% with sales up 8%
J.C. Penney Q4 up 4.4% with sales up 2.9% - full year comp's up 4.4% with sales up 3.4%
Gap Q4 - up 2% with net sales up 3% - Full year Gap Global comp's down 5%, Banana Republic Global comp's flat, Old Navy Global comp's up 5% with sales up 2%
West Marine Q4 up 2.8% with sales up 9% - Full year comp's up 0.1% with net revenue up 2%
Ahold USA Q4 up 0.1% with sales down 0.6%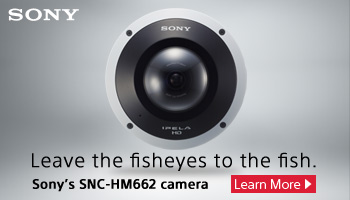 All the news - One place - One Source - One Time
The D&D Daily respects your time
& doesn't filter retail's reality
Report Your News!
(content subject to approval)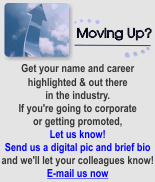 Vendor Spotlight


Loss Prevention News Network

Celebrating its 50-year anniversary, Se-Kure Controls continues to develop and manufacture innovative asset protection systems that maximize return on investment for retailers. With over 800 products running the gamut from mechanical security to alarm modules, Se-Kure Controls offers customized solutions for any loss prevention need. In this interview, hear from Michael Campbell, VP National Sales; Greg Saputo, Regional Sales Director; and Roger Leyden, Founder, President & CEO - who talks about the evolution of the company and the biggest developments he's seen in the industry over the last half-century.

---
Joe and Amber are joined by Tony Mancino, National Account Manager, NuTech National, in this LPNN Quick Take. Hear how NuTech is taking advantage of today's smartphone-driven society with innovative mobile applications like Employee Watch, a solution that adds a new layer of visibility for retailers.

Solution Providers, have a video or commercial you want to publish? Contact us.


2015's Let's Get LP Social
We still want your Group LP Selfies - So keep them coming retail LP teams!

Submit a group selfie of you and your LP team and you could get a plaque. Please submit a high resolution photo (300 dpi) and logo at 5" wide for your printed plaque, and if you have a tagline or slogan either from your team or from the company, please send it to us as well for inclusion on the plaques and here on the Daily. Click here for more details.


2014 LP Team Group Selfie Review
Showcasing each team in order!
Your Team - Your Pride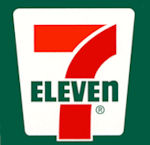 The 7-Eleven Asset Protection Team from Corporate Headquarters

Showing that #7Elevencares by helping at North Texas Food Bank, sorting and bagging apples for their program

"7-Eleven Cares"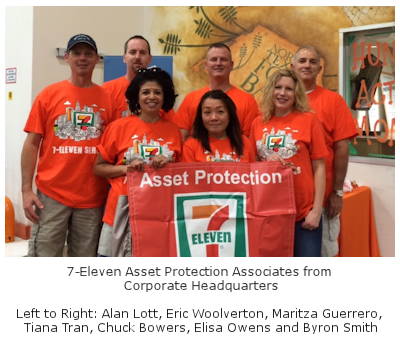 *Originally published on September 11, 2014
View all the selfies here!
Sponsored by:



Canadian Push
Sponsored by Vector Security
2014 overall, total Canadian retail sales increased 4.7%, the highest annual growth since 2010 The 4.7% growth in 2014 was also a significant improvement over the 3.2% gain recorded in 2013. Total Canadian retail sales in 2014 were $505.6 billion (although this excludes unreported non-store retailers). Promising picture for most Canadian retailers heading into 2015. retail-insider.com

Walmart raises pay for 40% of U.S. workers, but no changes in Canada "All Walmart Canada jobs start above the minimum wage," spokesman Alex Roberton said. "In addition, hourly associates working full time at Walmart Canada on average earn significantly above the minimum wages set by provincial governments across Canada which are also generally higher than government set minimum wages in the U.S. "Last year the majority of our associates in Canada received a bonus, and all of our associates receive an associate discount of 10 per cent at Walmart stores," Roberton added. cbc.ca

Debit card fraud hits record low in Canada - Chip and PIN working in Canada According to Interac Association, the primary Canadian debit card system, debit fraud losses dropped from $29.5M in 2013 to $16.2M in 2014. In 2010, fraud-related losses were pegged at more than $100M. Mark Sullivan, head of Interac's fraud risk program, told CTV's Canada AM that, since its introduction in 2009, chip and PIN technology has significantly increased card security, increasing consumer protection. Because the new debit card technology is making it harder to commit fraud, scammers are instead setting their sights on non-chip cards and payment environments, such as credit cards and online payment sites. ctvnews.ca

Canadian e-commerce is greatly lacking - will they catch up? It does appear that Canadian retailers have failed to continue to innovate and meet the needs of Canadian shoppers. A staggering statistic is that almost $7 out of every $10 spent by Canadians shopping online go to retailers headquartered out of Canada, and $4 out of every $10 spent actually go to non-Canadian ecommerce sites. Foreign retailers are making delivering to Canada a worthwhile business model, despite issues with currency exchange rates, import charges and cross-border delivery costs. And among the few Canadian retailers who do offer online shopping solutions, very few make ecommerce available outside Canada. Since competition in Canadian retail will only increase, the need to evolve from 'bricks and mortar' to 'clicks and mortar' is now glaringly apparent. wattisretail.com

Target's departure - A good thing for some Canadian Malls "Given the poor performance of Target, this is an opportunity for landlords to secure retailers that can increase traffic, and elevate the overall health of these centres. financialpost.com

Winnipeg Safeway warehouse closing this year - 172 jobs lost

Nordstrom to hire 1,000 Vancouver employees including 44 managers - LP jobs too!

Identity theft used to buy $13,000 diamond ring from Peterborough, ON store; similar frauds have taken place in other Ontario cities Police investigating after a $13,000 diamond ring was purchased via credit using personal information belonging to another man. According to Peterborough Police, on Jan. 12 at 12:40 p.m., two unknown men walked into Charm Diamond Centre in Lansdowne Place Mall. One of the men filled out an in-store credit card application and used personal identification belonging to a 46-year-old Scarborough man. The application was approved and the man purchased a $13,000 diamond ring using the Charm Diamond credit card. A few weeks later, the Scarborough man received a bill in the mail for the diamond ring. On Feb. 22, he contacted police to report the fraud. Police say it appears that similar frauds have been carried out at jewelry stores in Barrie, Kingston and Guelph. Police are warning stores to be on alert for the two individuals. mykawartha.com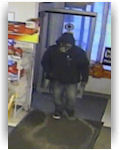 Morinville RCMP investigating Armed Robbery at Super Mart in Legal, Alberta Morinville RCMP were dispatched to an armed robbery at the Super Mart in Legal, Alberta early Wednesday morning. One male with a covered face entered the store, produced a handgun and demanded money and cigarettes. The suspect did make off with both money and cigarettes. monrinvillenews.com

Iqaluit RCMP: "We've solved five of six recent convenience store robberies"


e-commerce

Sponsored by The Zellman Group
Fraud concerns a drag on payment innovation
Despite high interest in innovative methods many businesses remain cautious to adopt them due to concerns around fraud, regulations and costs, which could impact potential business growth by limiting customer choice. Nearly all of those businesses surveyed (95 per cent) admitted that fraud is still a concern when it comes to online transactions. The impact of regulations were cited as the next highest concern for nearly nine out of ten businesses (87 per cent), followed by an increase in cost (87 per cent) and complexity of offering payment methods (83 per cent). Despite willingness to adopt additional payment methods, businesses are still wary of the wider and associated risks of doing so, which has the potential to stifle innovation and growth of retailers, both on and offline. retailfraud.com

The Coming Collision of Brick and Click Commerce As e-commerce continues to explode across the retail world, brick and mortar (BAM) retailers are facing mounting pressure to stay relevant in a world increasingly focused on the internet. Not all of them are succeeding. The e-commerce onslaught will likely continue as more and more buyers move their shopping and buying to PCs, tablets and smart phones, even shopping in stores then completing their purchases online with Amazon or another lower cost e-retailer.

Signs of change are everywhere:

● Retail purchases from smart phones increased 125 percent in 2014 year over year, taking much of that increase from in-store sales. At least one chain (Sport Chalet) is attempting to ride this increase by equipping its sales personnel in eight of its stores with iPads to help shoppers find the right size and color, then allowing the shopper to complete the sale from their own mobile device if they wish.

● Showrooming continues to grow as customers visit stores to examine and compare merchandise, then complete their purchases online with Amazon or other e-commerce retailers offering better than store prices.

The retail world is facing nothing less than the breakdown of a paradigm more than 90 years old, dating to the opening of the first Sears Roebuck retail store in 1925 and its attendant shift of retail channel emphasis from catalogs to in-store sales. Not handled properly, today's level and pace of change can do damage to the entire retail marketplace - store-based and e-commerce alike. cmswire.com

Vitamin Shoppe set to launch a new e-commerce platform

What people really want from mobile wallets

Gap web sales up 13.5% Q4
J.C. Penney web sales up 12.5% Q4

"Fraud is not a person - it is a dynamic grouping of statistics that deviate from the norm."
Stuart B. Levine, CFI, CFCI
CEO, The Zellman Group & Zelligent


ORC News
Sponsored by Security Resources
US Attorney Barbara McQuade announces indictments in string of Jewelry store Smash and Grab Robberies across the country A gang of six alleged jewelry store thieves was indicted late Thursday in a smash-and-grab robbery, the latest in a string of daring heists that will be the focus of a Friday morning news conference. In the latest indictment, six people were charged with conspiring to rob the Lux Bond & Green jewelry store in West Hartford, Conn., on Oct. 8. The U.S. Attorney's Office, FBI and other law enforcement agencies are expected to discuss the indictment and other smash-and-grab robberies, including one at Tapper's Diamonds & Fine Jewelry in West Bloomfield Township, MI last year, during the news conference Friday in downtown Detroit. They will highlight the trend of smash-and-grab robberies nationwide, and involving suspects from Metro Detroit, that has cost jewelers millions in Rolex watches and other valuables. In all, 17 people have been charged in a series of 40 robberies in New York, Maryland, North Carolina, Mississippi, Nebraska and Connecticut. The six people coordinated the Connecticut robbery and used sledgehammers to steal jewelry, according to the indictment. The six people charged are Ernie Thomas Evans, Darrick Adams, Brandon Mayes, Bria Jackson, Shaquita Wyatt and Bria Stanford. The six were indicted on a robbery conspiracy charge, a 20-year felony. The case dates to August 2014 when FBI agents started investigating a series of jewelry store robberies across the Midwest and East Coast. wxyz.com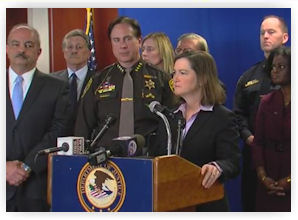 JEWELERS ALERT - FBI Press Release Warning about Increase in Smash and Grabs

Police Sergeant - box stuffer - busted for $1,500 electronics felony theft at Walmart with demagnetizing tool - wanted in multiple states Investigators said security at the Walmart store in Trumann caught the Lake City Arkansas PD Sergeant officer in the act stuffing mailboxes with electronics and had a demagnetizing tool on him. Chamness was fired after a judge found probable cause to charge him with felony shoplifting and possessing the demagnetizing tool. We're told he's in jail in Paragould, Arkansas, facing similar theft charges and is also wanted in Kennett, Missouri. wreg.com

ORC male duo - 1 sent to prison for 2 to 8 years after 8 counts of retail theft - Other suspect awaiting sentencing in Lebanon, PA Timothy J. Ross of Hummelstown was sentenced Wednesday by Judge Charles T. Jones Jr. for stealing items - mainly computers and televisions - from two Walmart stores in North Londonderry and North Lebanon townships beginning on Dec. 21, 2013, and ending Sept. 3, 2014. He also attempted to steal merchandise from the North Londonderry Township store on Dec. 31, 2014. Gaffney pleaded guilty to charges lodged against him and is scheduled to be sentenced March 25. ldnews.com

Over $20,000 in Designer Eyeglasses Recovered in Victorville, CA On February 6th, deputies responded to a Commercial Burglary at Desert Family Eyecare in Victorville. The deputy determined that four suspects entered the business and concealed several pairs of designer sunglasses on their persons, totaling an approximate value of $2500. Through investigation, the group of suspects were identified as a theft ring that was responsible for numerous commercial burglaries in the San Bernardino and Orange County areas. One of the suspects was identified as 38-year-old Anthony Ramirez from Buena Park. On February 18th a search warrant was served at his residence. During the search approximately 15 pairs of designer sunglasses were located. A female juvenile was also located at the location and was identified as one of Ramirez's co-conspirators. Since Ramirez's arrest, detectives have recovered over 100 pairs of designer sunglasses believed to be stolen that were pawned by Ramirez at various pawn shops in the High Desert. The total amount of designer sunglasses recovered in this investigation is believed to be in excess of $20,000. vvng.com

Victoria's Secret store in the Wyoming Valley Mall, Wilkes-Barre, PA hit Again for nearly $2000 in bras Since last March, there have been four reported thefts of multiple bras from the store. The latest theft was reported by the store manager on Wednesday when 39 bras from display drawers were stolen sometime between 2 p.m. and 4 p.m. The bras stolen were Body by Victoria Perfect Comfort, Tshirt Demi and Dream Angels Multiway. Value of the stolen merchandise is $1,773, police said. Eight days ago, the manager reported 94 bras were stolen from display drawers valued at $4,166. An employee at the same store reported last July that an unknown person had stolen 75 bras valued at $4,200. And in March 2014, the store manager reported $4,014 worth of clothing was stolen from the store. timesleader.com

Do you have an ORC case to share?
Share your ORC news and help the industry grow

Retail Crime News

Sponsored by NuTech National
Fake Store Auditor makes off with deposits from 2 Exxon stores in Memphis, TN A woman posing as a Corporate Supervisor robbed not one but two Exxon gas stations in the Memphis area, making off with a lot of cash. Police and store managers said she hit the Exxon on Poplar Avenue in Germantown and the Exxon on Union Avenue in Memphis. Surveillance video captured from the Exxon gas station in Memphis Monday shows a woman walking into the store and talking to the employee. She spoke of the store's owner by name and told the employee she was "Kim from corporate." "And asked the cashier to do an audit on his register," Triggs said. She was confident. In the video, you can see her walking around the store. Workers said she was straightening items and knew where things were. After a few minutes, she got down to business and went behind the counter. She had the employee count out his register. Video captures the woman acting like she's taking the money and putting it in the safe, but really she pocketed it. wreg.com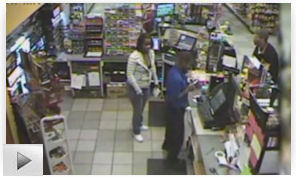 Customer hospitalized after burglars smash into store in Houston A woman is in the hospital after thieves used a truck to smash into the front of a convenience store, sending her flying off a chair to the ground. It happened at a store located off Little York and Cheeves Drive. Security camera video shows a Ford F-250 violence smash through the frame of the store, sending gas and goods flying everywhere. A woman was sitting at a gaming machine at the front of the store when the crooks smashed their way inside. Video shows the truck hit her, causing her to fly off the chair and violently hit the ground. Paramedics rushed her to the hospital in unknown condition. abc13.com
Cuban gang members arrested in Wythe County, VA., tractor-trailer theft filled with $250k of cosmetics Three suspects believed to be Cuban gang members were arrested in Wythe County on Wednesday night and accused of stealing a tractor-trailer that was carrying $250,000 worth of cosmetics. According to Sheriff Keith Dunagan, around 10 p.m. on Wednesday officers received a tip that a tractor-trailer had been stolen from Exit 41 off Interstate 77. Deputies were able to locate the trailer, the tractor was separated and found near Exit 77 off Interstate 81. According to the Wythe County Sheriff's Office, three men were arrested and charged with several felonies in relation to the theft. Authorities are also investigating information that the suspects were part of a Cuban gang that had been stealing tractor trailers along the East Coast. roanoke.com

Must Watch - Police Body Cam video of Food Lion Burglary in Port Wentworth, GA A local grocery store burglary didn't go as planned for one man this week. A masked man, later identified by police as Andre Maurice Plaines Sr., was caught in the process of robbing the Food Lion grocery store near the intersection of Georgia Highways 21 and 30 on Wednesday night. Port Wentworth Police interrupted the robbery when dispatched to the alarm call by an off-site security company that was watching surveillance footage from the store as the robbery happened. Police found Plaines attempting to break into an ATM machine when he was captured. Both of the police officers responding to this incident were wearing newly issued Taser Axon body cameras which captured the entire incident on video. wjcl.com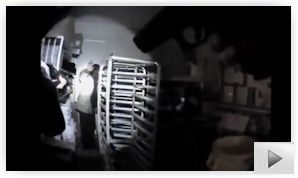 Cargo Theft: Trucking Employee in Kentucky sets up the Theft of 88 cases of alcohol Montgomery County Sheriff's Department said in this case, a truck driver was one of the three people to blame. Montgomery County Sheriff Fred Shortridge said 40-year old Chris Compton planned for his own truck and a friend's truck to be broken into. Detectives said he called and asked George Barnett and Heather Blanton to commit the crimes. "37 cases were taken out of the truck in Bath County, 51 cases was taken out of the truck in Montgomery County," said Shortridge. lex18.com

Attempted Rolex purchase in Victor, NY ends string of $200,000 jewelry thefts A man accused of purchasing more than $200,000 of jewelry with stolen credit card accounts throughout eastern and Central New York was arrested earlier this month after attempting the scam at Eastview Mall. Ontario County sheriff's deputies charged Rahkeim Keith Scarlett, 33, of 3 105th St., Troy, with first-degree identity theft and second-degree forgery, both class D felonies, and third-degree grand larceny, a class E felony. On Feb. 11 Scarlett entered Mann's Jewelers at Eastview Mall in Victor and purchased a Rolex watch and diamond earrings that totaled $28,901, according to deputies. Before Scarlett had the opportunity to leave with the merchandise, store employees discovered the credit card he used was a cloned card with the numbers of a stolen credit card account, deputies said. brightonpittsfordpost.com

Retailers and Police in Dumas, TX team-up with new program targeting shoplifters A new theft deterrent program is in the works in Dumas after the city has learned of thousands of dollars being reported in stolen merchandise from several stores in the area. "What we would like to do is put information available that is public record out there so that these retailers can have another tool in their toolbox to take a proactive approach to try to eliminate retail theft," said City commissioner, Michael Funk. The Consumers Against Theft, or CAT program will consist of The Chamber of Commerce gathering names of people who have gotten in trouble for shoplifting. This information will be given to participating stores... Leaving them with the decision of whether they want that person banned from the store. "That's what we intend to do periodically and furnish the merchants with that particular list," said CEO for the Dumas Chamber of Commerce, Sam Cartwright. Many people might think shoplifting is harmless, but city officials say it affects more than just the store. newschannel10.com

Orion Jewelers in Lower Yoder Twp, PA held-up by 2 Armed Robbers demanding cash, no injuries reported to customers or associates

Charges filed in last Saturday night shooting at Battlefield Mall in Springfield, MO

A woman charges up nearly $4000 with stolen cards at Myrtle Beach stores

UK: Thieves steal $40,000 worth of designers sunglasses and frames from a store in Leek

Australian Police smash International Identity-Theft Crime Ring

ORC Offenders make Houston's new "most wanted list"

Bolney English wine estate warehouse loses 5,000 bottles valued at $120K in burglary

Chicago traffic stop leads to 59 counterfeit gift cards


Robberies and Burglaries
● Break Time - Fulton, MO - Robbery
● DC Guns - Medina, OH - Burglary
● Discount Drug Mart - Shelby, OH - Armed Robbery
● Dollar General - Dillon, SC - Armed Robbery
● Dollar General - Georgetown Co, SC - Armed Robbery
● Exxon - Memphis, TN - Robbery
● Family Dollar - Laredo, TX - Robbery
● Jet Away - Fort Smith, AR - Armed Robbery
● La Placita - Nashville, TN - Armed Robbery
● Metro PCS - Oklahoma City, OK - Armed Robbery
● Princess Factory - Honolulu, HI - Burglary
● R&R Quik Mart - Moultrie, GA - Armed Robbery
● Sheetz - Rice Twp, PA - Armed Robbery
● Shopko - Missoula, MT - Armed Robbery
● Sears - Belmont Co, OH - Aggravated Robbery



Featured Job Listings
Sponsored by NuTech National
Feature Your Job Here For 30 Days -
70% Aren't On the Boards
VP of LP
Mattress Firm
Houston, TX
Mattress Firm
Director of Risk Mgmt & AP
Goodwill - Easter Seals, MN
ST Paul, MN
Goodwill - Easter Seals, MN
Director Fraud Analytics & Investigations, Global Investigations
Starbucks
Seattle, WA
Starbucks
Director of LP
Haagen Grocery Stores
Seattle, WA
Supervalu
Director of LP
PacSun
Anaheim, CA
PacSun
Director Global AP
KFC & PH
Plano, TX
YUM! Brands
Sr. Director, Field LP
Ross Stores
Dublin, CA
Ross Stores
VP Supply Chain, LP & Safety
Ross Stores
Ft. Mill, SC
Ross Stores
VP of Sales
Checkview
Chanhassen, MN
Checkview
Corporate Mgr LP
Five Below
Philadelphia, PA
LinkedIn
Regional Dir AP
Rite Aid
Albany, NY
Rite Aid
Regional Dir AP
Rite Aid
Warwick, RI
Rite Aid
Regional Dir AP
Rite Aid
Baltimore, MD
Rite Aid
Dir of AP Dist. Centers
Dollar General
NA
Dollar General
Director of Divisional LP
Dollar General
Goodlettsville, TN
Dollar General
Director Market LP
Walgreens
Phoenix, AZ
Walgreens
Director Market AP
Walgreens
Glastonbury, CT
Walgreens
Director Market AP
Walgreens
Guaynabo, PR
Walgreens
Director Market AP
Walgreens
Denver, CO
Walgreens
Director Market AP
Walgreens
Southfield, MI
Walgreens
Director Market AP
Walgreens
Roseville, MN
Walgreens
Regional LP Manager
National Stores
Chicago, IL
Downing & Downing
Regional LP Manager
National Stores
Northern Bay Area, CA
Downing & Downing
Regional LP Manager
National Stores
Phoenix, AZ
Downing & Downing
Market Asset & Profit Protection Manager
Sears
Little Rock, AR
Sears Holdings Corp
Zone Asset & Profit Protection Mgr
Sears
Miami, FL
Sears Holdings Corp
Zone Asset & Profit Protection Mgr
Sears
Cincinnati, OH
Sears Holdings Corp
Zone Asset & Profit Protection Mgr
Sears
Cleveland, OH
Sears Holdings Corp
Market Asset & Profit Protection Manager
Sears
Baltimore, MD
Sears Holdings Corp
Market Asset & Profit Protection Mgr
Sears
Los Angeles, CA
Sears Holdings Corp
Zone Asset & Profit Protection Mgr
Sears
Houston, TX
Sears Holdings Corp
Zone Asset & Profit Protection Mgr
Sears
Dallas, TX
Sears Holdings Corp
Regional AP Mgr
SpartanNash
Grand Rapids, MI
LinkedIn
Regional LP Mgr
Dollar General
Multiple locations nationwide
Dollar General
LP Manager
Bowlmor AMF
Long Island, NY
Bowlmor AMF
LP Manager
Bowlmor AMF
Dallas, TX
Bowlmor AMF
Regional LP Manager
PetSupermarket
Tampa, FL
Downing & Downing
Regional LP Manager
Tilly's
Orlando, FL
Tilly's
Market AP Specialist
REI
San Francisco, CA
REI
Market AP Specialist
REI
Chicago, IL
REI
Sr Retail AP Specialist
REI
Denver, CO
REI
Sr Retail AP Specialist
REI
Bloomington, MN
REI
Market AP Specialist
REI
Los Angeles, CA
REI
Communications Center Operator
Wegmans
Rochester, NY
Wegmans
Store AP Officer
Wegmans
Buffalo, NY
Wegmans
AP Officer
Wegmans
Rochester, NY
Wegmans
AP Specialist
Wegmans
Syracuse, NY
Wegmans
AP Specialist
Wegmans
Woodbridge, VA
Wegmans
AP Specialist
Wegmans
Woodbridge, NJ
Wegmans
AP Specialist
Wegmans
Hunt Valley, MD
Wegmans
Sales Representative
NuTech National
Maitland, FL
NuTech National
National Account Executive
Checkview
Northeast Region
Checkview
National Account Executive
Checkview
United States
Checkview
Corporate Investigator
Confidential
San Francisco Bay, CA
Confidential
National Account Manager
Vector Security, Inc
TBD
Vector Security, Inc

Limited Time Only - Post Your Multi-Unit LP jobs for FREE - Learn More Here


Daily Job Alerts


Appearing One Day Only
View our Internet Jobs Archives here
Regional LP Manager
Harbor Freight Tools
Calabasas, CA
Harbor Freight Tools
District LP Leader
JC Penney
Vancouver, WA
JC Penney
District LP Leader
JC Penney
Citrus Hts, CA
JC Penney
Area LP Leader
JC Penney
Clearwater, FL
JC Penney
LP Supervisor
JC Penney
Lake Charles, LA
JC Penney
LP Supervisor
JC Penney
Arcadia, CA
JC Penney
LP Supervisor
JC Penney
Pueblo, CO
JC Penney
ETL Assets Protection
Target
Baltimore, MD
Target
AP Manager in Training
Walmart
Glenolden, PA
Wal-Mart
LP Manager Hrly
Sears
Sioux Falls
Sears Holdings Corp
LP Manager Hrly
Sears
Lake Wales
Sears Holdings Corp
LP Manager Hrly
Kmart
Altoona, PA
Sears Holdings Corp
LP Manager Hrly
Kmart
Chesapeake, VA
Sears Holdings Corp
LP Manager Hrly
Kmart
Towanda, PA
Sears Holdings Corp
LP Manager Hrly
Kmart
Orangeburg, SC
Sears Holdings Corp
LP Manager Hrly
Kmart
Killeen, TX
Sears Holdings Corp
Mgr, Asset Protection, Supply Chain Security & Safety
Walgreens
Jupiter, FL
Walgreens
LP & Safety Specialist
Lowe's
Mobile, AL
Lowe's
LP & Safety Specialist
Lowe's
Lubbock, TX
Lowe's
LP & Safety Specialist
Lowe's
Lebanon, MO
Lowe's
LP & Safety Specialist
Lowe's
Memphis, TN
Lowe's
LP & Safety Specialist
Lowe's
Albemarle, NC
Lowe's
LP & Safety Specialist
Lowe's
Kent, WA
Lowe's
LP & Safety Specialist
Lowe's
Colorado Springs, CO
Lowe's
LP Supervisor
Kohl's
Phoenix, AZ
Kohl's
LP Supervisor
Kohl's
Washington, DC
Kohl's


Home of the Industry's Original
On the Move

Mike Campbell was promoted to Executive Vice President, US Sales for Se-Kure Controls.
Oscar Arango was named Director of Assets Protection, Target.
Millie Kresevich was promoted to Director, Asset Protection for Luxottica (Sunglass Hut, Sunglass Hut Canada, and Apex).

Post Your New Job or Promotion!
See all the Industry Movement


Your Career
Sponsor this section of the Daily
How to Tell Your Employees that Change is Coming: 13 Tips Sometimes change can be a good thing, like when you realize that you and your team need to walk a different path in order to reach your goals. The hard part, however, is getting everyone on board with those changes. Here are some tips to make it easier. Invite them to speak up

How to Help Employees Build Careers
Your employees need to have opportunities to expand their skills and grow their careers. That's the biggest way they stay valuable to you and your organization. That's why it's so critical for you as their leader to give them the chance to do build their experience and stay up to date. Here are some ways you can help them grow. Team growth

5 Certain Ways to Engage Employees During Uncertain Times During times of change it's important that leaders revisit ways to strengthen corporate culture and use change as a means to drive learning and development for team members and employees. Here are some tips on how you can keep everyone engaged even through times of uncertainty. Honest Abe

Four Ways to Challenge Employees to Reach their Potential As a leader, success is not just based on how well your company is doing, it's also about giving your employees the tools they need to grow and develop. Challenging your employees to develop their potential is easier said than done, but here are some strategies that can help you push them along. Call out others' potential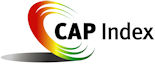 Tip of the Day
Sponsored by Vector Security
Professionalism or the lack thereof is a reflection of a person's inner self. How an executive presents themselves and talks about their former jobs, bosses and colleagues is a real indication of how they'll talk tomorrow about who they're working with today. And while it's human nature to be interested in the gossip, it's usually the wolf in sheep's clothing and the one who has the need to rationalize that has the most to say.

Just a Thought,
Gus







Upcoming Events
---
Recruiting?
Get your job e-mailed to everyone... everyday
Post on our Featured Jobs Board!
Reach your target audience in 2015 every day!
Request our 2015 Media Kit
update account / change e-mail
unsubscribe FEEDBACK
www.downing-downing.com

Advertise With The D&D Daily




36615 Vine Street, Suite 103
Willoughby, OH 44094
440.942.0671
copyright 2009-2019
all rights reserved globally