The D&D Daily Mobile Edition
March 2,

2015



The LP Industry's #1 News Source - Informing, Educating and Instilling a sense of community


Moving Up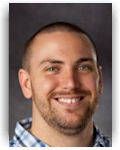 Ryan Barlow was promoted to Director, Loss Prevention Operations for Family Dollar. Ryan was previously the Senior Manager, Loss Prevention Operations before earning this promotion! He has been with Family Dollar since 2008 and has held such positions as Senior Loss Prevention Analyst, and Loss Prevention Manager, Project Development and Support. Ryan also worked at Target as an Executive Team Leader - Assets Protection. Ryan earned his Bachelor of Science degree in Finance from the University of North Carolina at Charlotte - Belk College of Business. Congratulations Ryan!

Here are the 21 Executives 'Moving Up' as reported in the Daily in February

ALDI, Inc named Scott Martyka, CFI, CRT Corporate Loss Prevention Manager.
Bed Bath & Beyond named Walter Dubose Sr. Manager of LP.
Canadian Tire promoted Tom Rousseau to Vice President, Corporate Security and Loss Prevention.
Gordman's named Kirk VanZee Vice President of Loss Prevention, Risk Management and Facilities.
Harris Teeter promoted Ryan Bauss, CFI to Director of Asset Protection.
La Quinta Inns & Suites named Vince Vittatoe Director - Corporate Security & Loss Prevention.
Luxottica (Sunglass Hut, Sunglass Hut Canada, and Apex) promoted Millie Kresevich to Director, Asset Protection.
Mattress Firm promoted Maurice Edwards, CFI to SVP, Enterprise Risk Management.
Nestle Nespresso named Jose Montoya Corporate Loss Prevention Manager.
Rite Aid promoted David Pimer to Senior Divisional Director of Asset Protection, Division 4.
Rite Aid promoted Sandy Chandler to Senior Divisional Director of Asset Protection, Division 1.
Rite Aid promoted Daniel Davies, CFI to Senior Divisional Director of Asset Protection, Division 3.
Rite Aid promoted Michael McKinney to Senior Divisional Director of Asset Protection, Division 2.
Sears, Roebuck and Company promoted Brad Buckley to Director of Asset Protection - Retail Excellence.
Sephora promoted Mike Truax to Director of Field Loss Prevention.
Se-Kure Controls promoted Mike Campbell to Executive Vice President, US Sales.
T-Mobile named Tamara Locke Loss Prevention Investigations Manager.
Target named Oscar Arango Director of Assets Protection.
Universal Surveillance Systems (USS) promoted Brent Onan to Vice President of Sales.
Wal-Mart U.S. promoted Joe Schrauder to East Business Unit Sr. Director of Asset Protection.
Walmart promoted Jay Mealing to Vice President, AP & Security - Mexico City, Mexico.

News Brief
Sponsored by WG Security Products, Inc.
U.S. AG Eric Holder: U.S. Malls Should 'Step Up' Security Shopping mall operators need to increase security through more staff, cameras and other techniques in light of threats made against the Mall of America in Minnesota and other shopping centers by Somali-based Islamist militants this week, outgoing U.S. Attorney General Eric Holder said. "I certainly think we have to step up our sensitivities to what goes on in these commercial enterprises," Holder said in an interview with CNN that aired on Friday. "It would be the responsible thing for operators of these malls to increase their capabilities when it comes to keeping people safe who are just going about their everyday lives." huffingtonpost.com
93 store retailer - Natural Grocers investigating data breach - POS malware stealing payment card info Sources in the financial industry have traced a pattern of fraud on customer credit and debit cards suggesting hackers have tapped into point of sales (POS) systems at Natural Grocers locations across the country, according to US investigative reporter Brian Krebs. He wrote in an article on KrebsOnSecurity that Colorado-based Natural Grocers by Vitamin Cottage had hired a third-party data forensics firm, and law enforcement agencies were investigating the matter. The attackers are believed to have breached Natural Grocers in late December 2014 by exploiting weaknesses in the company's database servers and then installed malware to steal card data on the company's point of sale (POS) systems, said Krebs, citing a source with inside knowledge of the breach. computerweekly.com krebsonsecurity.com

Target Data Breach Has Cost the Company $162 Million in expenses So Far

7 warning signs an employee has gone rogue
Consider the following to be less a litmus test than a set of hard-earned lessons in dealing with employees who've gone rogue. Red flag No. 1: Unexpectedly fails background check. Red flag No. 2: Says past employers didn't trust them. Red flag No. 3: Knows information they shouldn't. Red flag No. 4: Says they can hack a coworker or company systems. Red flag No. 5: Switches screens away from company assets as you walk up. Red flag No. 6: Never takes vacation. Red flag No. 7: Leaves the company angry. csoonline.com

Apple Pay fraud has now graduated from an itch to a raging infection Wrote Cherian Abraham, a mobile-payments specialist who is a consultant to US finance groups, on his blog. While Tokenization, biometric authentication and on-device secure storage are a fairly impressive security trifecta, it has turned out that provisioning cards into Apple Pay is the "soft underbelly" of the Apple system. "At this point, EVERY issuer in AP has seen significant *ongoing* provisioning fraud via customer account takeover. The levels of fraud have varied since launch, but 600bps is now seen as hardly an anomaly. Fraud in the Yellow Path is growing like a weed, and the bank is unable to tell friend from foe. No one is bold enough to call the emperor naked," wrote Drop Labs. The fraud works when criminals set up new iPhones with stolen personal information and then call banks to "provision" the victim's card on the phone to use it to buy goods. In a particularly fun irony, Apple Stores are favorite locations to target because they take Apple Pay and sell high price goods with large resale values. pymnts.com

New Chip cards - "More hype then hope" Costing Retailers $25B to $30B to update POS That's because card-issuers have opted to pair chip-enabled cards in the U.S. with signature verification at the point of sale. In Europe, where chip-cards have been in use for years and are nearly ubiquitous, the cards must be verified with a unique secret PIN entered by the card-holder. Signatures are easily forged, meaning a stolen card can still possibly be used to purchase expensive goods after it's stolen. Without the PIN, a stolen card in Europe is much less likely to be used after it's stolen. Online fraud is still possible with both types of cards, since credit-card use that's not done in person doesn't utilize, and isn't protected by, EMV microchip-plus-verification functionality. marketplace.org

American Apparel stands out for use of RFID
The best RFID user-case in retail remains American Apparel but a growing number of retailers are now realising the benefits of the technology, says Dean Frew, president at Xterprise USA. The pendulum has swung far enough that RFID is rapidly becoming the technology for inventory management in stores, and adopting it is no longer a matter of being an innovator, it's do-or-die mass adoption. They almost have to invest, and the numbers are there to support investing. When you compare the proven hard benefits that an RFID inventory system brings with it (increased sales, reduced shrink, inventory reduction & elimination of third-party audits) against the softer benefits initiatives like mobility might bring to a retailer, it's no wonder why RFID solutions are moving up to the top of the IT spend priority list. essentialretail.com

Appeals court revives Macy's Martha Stewart claims against Penney

Tyco's 'Piggy,' Out of the Pen and Living Small
Ten years and a lifetime ago, Mr. Kozlowski reigned as the archetype of avarice. This helped lead to his conviction in 2005 for looting nearly $100 million from Tyco, for which he served six and a half years in prison. Mr. Kozlowski was among the most caricatured of imperial chief executives in an epoch of white-collar crime that included a number of others. As of now, Mr. Kozlowski, 68, has paid his debt to society. State parole officials sent a letter last week informing him that for the first time in nearly a decade he is entirely free of penal supervision. And, in his view, he's finally able to talk about life in prison, about his last three years in Manhattan on work-release and parole, and about a future. nytimes.com


Last week's most popular news article --

Sears to sell 300 of its best stores - "the dismantling continues"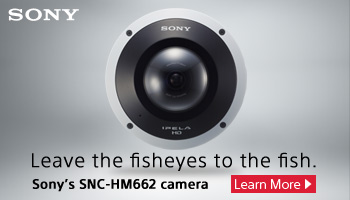 All the news - One place - One Source - One Time
The D&D Daily respects your time
& doesn't filter retail's reality
Report Your News!
(content subject to approval)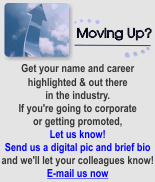 Vendor Spotlight



Vector Security Now Accepting Applications
for 2015 LPF Scholarships
Company continues commitment to furthering loss prevention education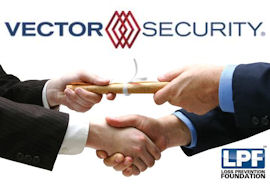 PITTSBURGH, February 2, 2015 - Vector Security, Inc., the provider of intelligent security solutions tailored to the needs of customers, is accepting applications for its 2015 Loss Prevention Foundation (LPF) scholarship program from now through March 31, 2015. Applications can be downloaded via the Vector Security website at www.vectorsecurity.com/lpfscholarship.

The scholarships provide financial support to loss prevention professionals - or those who have an interest in loss prevention - seeking to obtain LPQ and LPC certifications. Vector Security began awarding the scholarships in 2009 in support of career development and continuing education for professionals in this important and rapidly-growing industry.

The scholarships cover all course and examination fees for retail loss prevention professionals who wish to obtain LPF's Loss Prevention Qualified (LPQ) or Loss Prevention Certified (LPC) certifications.

In 2012, the program was expanded into Canada and will continue this year as well. A total of 10 LPQ and 10 LPC scholarships will be awarded to U.S.-based professionals, while another five LPC scholarships will be awarded to Canadian-based professionals.

"We are pleased to collaborate with the Loss Prevention Foundation once again to support loss prevention education and certification," said Michael T. Grady, Executive Vice President, Vector Security. "We value the contributions loss prevention professionals make to this industry and our commitment to this profession remains strong."

He added, "Over the years, LPQ and LPC certifications have become immensely popular and well respected. Through our scholarship program, we're honored to assist worthy individuals who otherwise may be hindered by the costs associated with obtaining this certification."

Anyone currently in the loss prevention industry, or has an interest in the industry, may apply for an LPQ scholarship. Those applying for the LPC scholarship must meet certain eligibility requirements. Detailed information can be found at www.vectorsecurity.com/lpfscholarship.

Vector Security has awarded 134 scholarships totaling almost $123,500 since the program began in 2009.

Loss Prevention News Network

Celebrating its 50-year anniversary, Se-Kure Controls continues to develop and manufacture innovative asset protection systems that maximize return on investment for retailers. With over 800 products running the gamut from mechanical security to alarm modules, Se-Kure Controls offers customized solutions for any loss prevention need. In this interview, hear from Michael Campbell, VP National Sales; Greg Saputo, Regional Sales Director; and Roger Leyden, Founder, President & CEO - who talks about the evolution of the company and the biggest developments he's seen in the industry over the last half-century.

---
Joe and Amber are joined by Tony Mancino, National Account Manager, NuTech National, in this LPNN Quick Take. Hear how NuTech is taking advantage of today's smartphone-driven society with innovative mobile applications like Employee Watch, a solution that adds a new layer of visibility for retailers.

Solution Providers, have a video or commercial you want to publish? Contact us.


2015's Let's Get LP Social
We still want your Group LP Selfies - So keep them coming retail LP teams!

Submit a group selfie of you and your LP team and you could get a plaque. Please submit a high resolution photo (300 dpi) and logo at 5" wide for your printed plaque, and if you have a tagline or slogan either from your team or from the company, please send it to us as well for inclusion on the plaques and here on the Daily. Click here for more details.


2014 LP Team Group Selfie Review
Showcasing each team in order!
Your Team - Your Pride



Walmart's Global eCommerce Investigations and
AML Risk Analytics Team

"VUCA: Volatile-Uncertain-Complex and Ambiguous"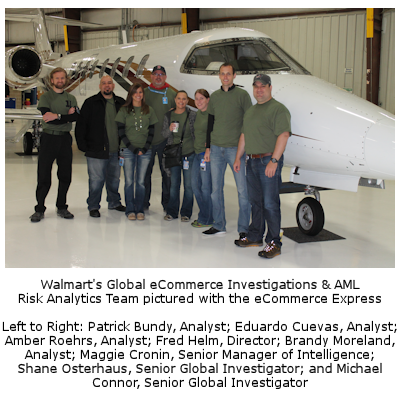 *Originally published on September 12, 2014
View all the selfies here!
Sponsored by:



e-commerce

Sponsored by The Zellman Group
Online shoppers excited about possibility of drone deliveries Two-thirds of consumers expect to have online purchases delivered by drone within the next five years and most (80%) are prepared to fork out for such a service. Such are the findings of Walker Sands' '2015 Future of Retail Study', based on a survey of 1,400 U.S consumers. More than three-quarters (79%) of consumers surveyed said that drone delivery would drive them to shop more with a retailer and more than three-quarters are willing to pay for such a service. Nearly half (48%) said they would be prepared to pay at least $5 per order and just 23% said they were not prepared to pay. Purchases that consumers felt would be ideal to be delivered by drone include books (74%) and clothing (73%). bizreport.com

Study: Retail lags behind other industries on Internet of Things security Only 18% of retail IT security professionals expressed concerned that point of sale devices were being targeted by cyber criminals, and only 20% were "confident" that point of sale devices were securely configured, according to a study by Tripwire examining the impact of emerging enterprise security threats connected with the Internet of Things (IoT) in the retail industry. The study also revealed that 35% of retail IT professionals have inadequate visibility into the security of common devices already on their networks such as routers, switches, modems and firewalls, and 51% don't believe they can effectively communicate the security risks associated with IoT devices to the c-suite and corporate board. chainstoreage.com

"Fraud is not a person - it is a dynamic grouping of statistics that deviate from the norm."
Stuart B. Levine, CFI, CFCI
CEO, The Zellman Group & Zelligent


ORC News
Sponsored by Security Resources
Cuban Gangs Dominating the news - Cuban ORC gang busted hitting Sam's Club for $71k - re-encoding credit cards in 6 states - Busted in Kentucky Two Cuban nationals who were arrested last week outside Sam's Club on suspicion of buying items with fraudulent membership cards are believed to have made more than $71,000 worth of purchases in six states using fraudulent membership cards and re-encoded credit cards, according to documents filed Friday in federal court. Noslen Hernandez Guerra, 28, and Julio Perez Simon, 30, were arrested Feb. 19 by the Kentucky State Police and charged initially with theft of identity and engaging in organized crime. Criminal complaints against both men filed Friday in U.S. District Court by a U.S. Secret Service special agent reveal an apparent weeklong spree of fraudulent activity tied to the two men. Wasson met with an asset protection manager at Sam's Club to review the transaction and learned that the membership identification number associated with the reported charge was linked to an account that was opened Feb. 11 and on which a total of $55,804.94 purchases were made. A purchase at a Nicholasville Sam's Club on Feb. 18 was also tied to that account. On Feb. 20 police obtained a search warrant and found gift cards were believed to total about $10,000, and other items. Most of the credit card numbers on the seized re-encoded cards were from MasterCard accounts and re-encoded onto Visa gift cards, the complaint shows. Trent Peebles, senior global investigator for Wal-Mart and Sam's Club, found that one membership was used to make $57,005.90 of purchases associated with re-encoded credit cards in Kentucky, Missouri, Illinois, Ohio, Indiana and Tennessee, according to the criminal complaint. That was in increase in the amount of what was first suspected as being spent. "The total amount of fraudulent purchases associated with all three of the memberships used was $71,884.70," the complaint read. Editor's Note: Just this past Friday we posted an article about a Cuban gang stealing tractor-trailers in Roanoke, Va., that is believed to have been operating up and down the East Coast and another rather extensive article published in the Sun Sentinel last week in Florida about how Cuban gangs travel back and forth to the states. bgdailynews.com
Tucson PD bust ORC couple who had been targeting stores for months - hitting Macy's, Dillard's and Walmart According to local law enforcement, the couple would steal designer purses and shoes to feed a drug habit. Amelia Gordon was arrested at a traffic stop about two weeks ago. She was caught on a surveillance video stealing items from a Walmart store. Her boyfriend, Richard Jesse Garcia, ran from police during the traffic stop. It's an abundance of clothes, shoes, purses, jewelry, colognes; whatever items they could steal from different businesses," said Ramirez. "I have a dollar amount of money that they received, which was $3,000 within an eight week course," said Ramirez. According to Ramirez, she received a tip about the couple from one of the merchants of the retail theft monthly meeting. Gordon and Garcia were both indicted this week, with a dozen charges that include trafficking in stolen property, organize retail theft, fraud and robbery. kvoa.com
Best Buy ORC duo - male suspect pleads guilty to criminal enterprise - two counts of ORC - $50k to $100k thefts Per the plea agreement, if Fernandez-Igua can pay $4,036.04 by the time of his sentencing April 20, a count of false pretenses of $50,000 to $100,000 would be added at sentencing. One count of organized crime, one count of first-degree retail fraud and conducting a criminal enterprise would be dismissed. Keyes said the $4,036.04 represents the value of the property stolen by Fernandez-Igua from the Fort Gratiot Best Buy on June 8. U.S. Customs and Border Protection officers said they found dozens of unopened consumer electronics when they searched Fernandez-Igua's vehicle at the Blue Water Bridge in late September. Authorities believed the items were stolen from Best Buy in Fort Gratiot. Monica Evangelista-Laos, 31, is a co-defendant with Fernandez-Igua. According to court records, a warrant was issued for the New Jersey woman on charges similar to Fernandez-Igua's. privateofficer.org

Colorado Springs Man Arrested for 8 thefts and multiple assaults on Loss Prevention Agents Colorado Springs Police have arrested 23-year-old Eric Garcia for what they say is a city-wide crime pattern. Police say Garcia, along with other accomplices, would steal high-end electronics and tools from several local retail box stores. Detectives also say if he was caught at one of the stores, he would assault the loss prevention members and escape. Garcia was arrested on Friday (2/27/15), at the Howard Johnson Lodge, where he also tried to escape. Police had a surveillance team set up at the motel, but when officers moved in to make the arrest, Garcia tried to get away. A K-9 Unit was sent in, and Garcia was eventually taken into custody and transported to the hospital for medical treatment. Police say Garcia is suspected of being involved in 8 theft cases so far. krdo.com

Three male teenagers charged with ORC after hitting Woodlands Macy's for $400
Do you have an ORC case to share?
Share your ORC news and help the industry grow

Retail Crime News

Sponsored by NuTech National
Security guard shoots 2 dead in altercation at McDonald's in Toronto Two men are dead and one is in hospital after a shooting inside a McDonald's on Danforth Avenue near Coxwell in Toronto's east end. Police say a confrontation escalated and "multiple shots" were fired by a security guard who was apparently at the McDonald's to buy food. Paramedics were called to the restaurant just before 3 a.m. Saturday. Two men, believed to be aged 25 and 40, were pronounced dead at the scene. The security guard was was taken to hospital with non-life threatening injuries to his hand. Det.-Sgt. Terry Browne told reporters the incident took place somewhere near the food counter, and that there were between 15 and 20 people in the McDonald's at the time. ​Browne said the guard, who was employed nearby, is co-operating with investigators. "There's no doubt that the security guard is the involved party for the discharging of the firearm, we're really trying to put the pieces together on how this all played out," Browne said. Browne added that no one is under arrest at this point. cbc.ca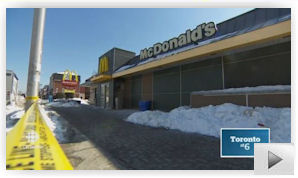 Brawl at Madison, Wisconsin mall leads to shooting Police are interviewing witnesses after they said a brawl at a Wisconsin mall led to a shooting outside. Witnesses said a fight broke out at the mall's food court and stores locked down after reports of a gun. Police said at least two people were involved in the fight and one of them pulled out a gun, opening fire outside the mall. The shooting happened on a busy Saturday evening at the mall and police said they are relieved no one was hurt. Police are investigating. whdh.com

Anne Arundel County, MD Police release video in shooting near Arundel Mills Mall Anne Arundel County police have released surveillance video of a car that they believe was involved in a shooting Tuesday near Arundel Mills Mall in Hanover. County police released the video Saturday afternoon. The video shows what appears to be a Lincoln Town Car. Police described the occupant of the car as a light-skinned black man. Police said they got a call just before 8 a.m. Tuesday about the shooting. Officers went to a home in Glen Burnie to interview the victim, who said he had bought gas at Costco, and as he was leaving the parking lot and pulling onto Arundel Mills Boulevard heading toward Route 295, someone followed and shot at him. "For some unknown reason, the suspect in the vehicle next to him began firing at him. This occurred in the roadway here. We're still trying to figure out exactly the reason," Lt. T.J. Smith said Tuesday. The victim didn't speak English, so he went home to find someone who did, then called 911, police said. wbaltv.com
Operation "Hogg Life" - 28 arrested in 125 stolen vehicle 'Title Washing' scheme in Ontario, Calif. The operation "Hogg Life" developed after an extensive investigation in which O.C.A.T.T. investigators identified 47 suspects, 125 stolen vehicles and several local businesses from information stemming from a traffic enforcement stop by the Ontario P.D. The investigation involved the fraudulent removal of lien holders (legal owners) from the vehicles' titles, commonly known as "Title Washing." These vehicles were then utilized to commit various additional crimes throughout Southern California. The coordination of resources from numerous multi-jurisdictional task forces and agencies resulted in 103 vehicles being recovered or accounted for. fontanaheraldnews.com

Walgreens Armed Robbery leads to 75-mile police chase ending in Michigan City, IN A man who allegedly attempted an armed robbery of a Walgreen's store in Broadview, Ill., was taken into custody in Michigan City, Ind., after leading police on a 75 mile chase. Indiana State Police identified the man as Vincent J. Toliver, 34, of Madison, Wis. Police say the chase began in Broadview around 8:15 p.m. Friday night after Toliver attempted to rob the Walgreens store at gunpoint. Toliver fled the scene pursued by Broadview police into Indiana, then onto I-94. The chase was turned over to Indiana State Police. Indiana State Police say Toliver's car stopped near the Michigan City on I-94 but he refused to exit the vehicle. Indiana police and SWAT teams negotiated with Toliver until he was taken into custody after 10 p.m. abc7chicago.com
Sacramento, CA Police Undercover officer arrests serial Rite Aid Pharmacy Robber A man suspected in six robberies at local pharmacies has been arrested by an undercover Sacramento officer. Sacramento police said Kyle Cummings, 35, was arrested just before noon Friday after he walked into the Rite Aid on K Street in downtown Sacramento and attempted to rob the store. The undercover officer noticed Cummings and took action during the robbery, detaining him while additional officers arrived at the scene, police said. Cummings is linked to five other pharmacy robberies, all of them took place within a few square miles of the K Street Rite Aid, authorities said. All of the robberies, except one, were at Rite Aid pharmacies. kcra.com

Lexington, KY store clerk fights off armed robber Lexington Police are investigating a robbery that happened at a tobacco store on Friday night. Police say two men robbed Tobacco Zone on North Broadway around 7:00p.m. on Friday. "While he struggled to get money out of the drawer he laid the gun down, I grabbed it and told him to leave or I'd shoot and the other robber ran away," the 21-year-old clerk said. The woman says she did not hesitate when a struggle between the two broke out as she was standing up for the business owned by her family. wkyt.com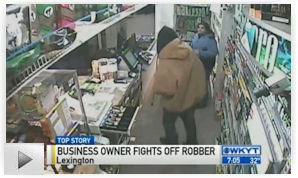 Thieves smash stolen truck into, rob CVS store in Houston Thieves robbed a CVS store at Bissonnet and Chimney Rock after smashing a stolen truck into the front doors, according to police. The suspects crashed the truck into the store around 5:00 a.m. Saturday. Police are unsure of how many suspects were involved. The pickup truck was reported stolen around midnight from the southwest Houston area. There's no word on possible suspects or how much merchandise they took from the store. khou.com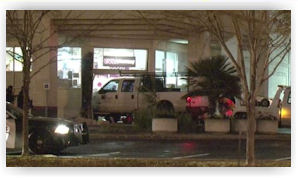 UK: Charity volunteers stealing millions in cash and donations from their own shops One of Britain's biggest ­charities could be losing millions - because of thefts by its own shop workers. Some 'Age UK' volunteers are failing to register the full amount of cash paid at tills or taking donated goods themselves. Others have been helping themselves to cash, an investigation has revealed. Shocked bosses at the charity, which helps older people, have been forced to install hidden cameras to trap thieves. An insider said: "The thefts ranged from an old cardigan to thousands in cash. Some staff were helping themselves to anything and everything. It is understood Age UK last year drafted in a retail "profit protection" firm to carry out a nationwide investigation. Some cases have been passed to police. Age UK said it had assessed 13 stores. A source said it was thought cases of ­dishonesty had been found at most. Charity shops earn the charity around $71 million a year and if the same level of theft was happening nationwide, the sums lost could run into millions. mirror.co.uk

8 Convicted Over Harry Winston Jewel Heists in Paris Eight people have been convicted in connection with a spectacular 2008 holdup at a Harry Winston jewelry shop in Paris, in which three cross-dressing gunmen stole about $92 million in loot, a defense lawyer said Saturday. Lawyer Philippe Stepniewski said sentences ranged from nine months to 15 years in prison — with the heaviest penalty handed to Douadi Yahiaoui, a 50-year-old repeat offender and alleged ringleader of the heist. In the robbery, the gunmen wore silky wigs, skirts, stockings and high heels, and took less than 20 minutes to steal hundreds of jewelry pieces and watches. abcnews.go.com

Iowa man gets 4 years federal prison for using dozens of counterfeit credit cards in Sioux City

Two serial armed robbers on the run in Bucks County, PA

Three in custody, two sought in Feb. 5 armed robbery in McComb, Miss.

Grand jury indicts two in pharmacy robbery in Bowling Green, KY

Charges dismissed against ex-federal prisoner in North Muskegon, MI armed robbery

2 rings worth $9,600 stolen from Kay Jewelers in Gastonia, NC

Two people in custody in connection with Attempted Robbery at Orion Jewelers in Johnstown, PA

5 Arrested in Bay Area for Colorado Jewelry Store Smash-and-Grab

Kay Jewelers in the Tanger Outlets, Lancaster, PA hit by a 2 man Grab and Run

Two Jacksonville men wanted for Brunswick, FL Winn-Dixie Armed Robbery

Pregnant Mother and child victims of a parking lot Armed Robbery at Target in Austin, TX


Robberies and Burglaries
● Arby's - Tualatin, OR - Burglary
● Audio Vision - San Francisco, CA - Burglary
● BFS Convenience- Morgantown, WV- Armed Robbery
● Boost Mobile - Wilson, NC - Burglary
● CVS - Houston, TX - Burglary
● CVS - Kenova, WV - Robbery
● CVS - Philadelphia, PA - Burglary
● Dollar General - Darlington, SC - Armed Robbery
● Drug Mart - Shelby, OH - Armed Robbery
● Europan - New York, NY - Armed Robbery
● Family Dollar - Willimantic, CT - Armed Robbery
● Hannaford Supermarket - Burlington, VT - Robbery
● Jiffy Mart - Wilson, NC - Burglary
● Kroger - Columbus, OH - Armed Robbery
● Lord &Taylor - Syracuse, NY - Robbery
● Mario Pucci - Boca Raton, FL - Burglary
● O'Reilly Auto - Columbus, GA -Armed Robbery
● Quick Stop - Erie, PA - Armed Robbery
● Tobacco Zone - Lexington, KY - Armed Robbery
● Verizon Store - Viera, FL - Armed Robbery
● 5th Ave. Grocery - Coatesville, NY - Burglary
● 7-Eleven- Phoenix, AZ - Armed Robbery
● 7-Eleven - Mount Pleasant, MI - Armed Robbery



Featured Job Listings
Sponsored by NuTech National
Feature Your Job Here For 30 Days -
70% Aren't On the Boards
VP of LP
Mattress Firm
Houston, TX
Mattress Firm
Director of Risk Mgmt & AP
Goodwill - Easter Seals, MN
ST Paul, MN
Goodwill - Easter Seals, MN
Director Fraud Analytics & Investigations, Global Investigations
Starbucks
Seattle, WA
Starbucks
Director of LP
Haagen Grocery Stores
Seattle, WA
Supervalu
Director of LP
PacSun
Anaheim, CA
PacSun
Director Global AP
KFC & PH
Plano, TX
YUM! Brands
Sr. Director, Field LP
Ross Stores
Dublin, CA
Ross Stores
VP Supply Chain, LP & Safety
Ross Stores
Ft. Mill, SC
Ross Stores
VP of Sales
Checkview
Chanhassen, MN
Checkview
Corporate Mgr LP
Five Below
Philadelphia, PA
LinkedIn
Regional Dir AP
Rite Aid
Albany, NY
Rite Aid
Regional Dir AP
Rite Aid
Warwick, RI
Rite Aid
Regional Dir AP
Rite Aid
Baltimore, MD
Rite Aid
Dir of AP Dist. Centers
Dollar General
NA
Dollar General
Director of Divisional LP
Dollar General
Goodlettsville, TN
Dollar General
Director Market LP
Walgreens
Phoenix, AZ
Walgreens
Director Market AP
Walgreens
Glastonbury, CT
Walgreens
Director Market AP
Walgreens
Guaynabo, PR
Walgreens
Director Market AP
Walgreens
Denver, CO
Walgreens
Director Market AP
Walgreens
Southfield, MI
Walgreens
Director Market AP
Walgreens
Roseville, MN
Walgreens
Regional LP Manager
National Stores
Chicago, IL
Downing & Downing
Regional LP Manager
National Stores
Northern Bay Area, CA
Downing & Downing
Regional LP Manager
National Stores
Phoenix, AZ
Downing & Downing
Market Asset & Profit Protection Manager
Sears
Little Rock, AR
Sears Holdings Corp
Zone Asset & Profit Protection Mgr
Sears
Miami, FL
Sears Holdings Corp
Zone Asset & Profit Protection Mgr
Sears
Cincinnati, OH
Sears Holdings Corp
Zone Asset & Profit Protection Mgr
Sears
Cleveland, OH
Sears Holdings Corp
Market Asset & Profit Protection Manager
Sears
Baltimore, MD
Sears Holdings Corp
Market Asset & Profit Protection Mgr
Sears
Los Angeles, CA
Sears Holdings Corp
Zone Asset & Profit Protection Mgr
Sears
Houston, TX
Sears Holdings Corp
Zone Asset & Profit Protection Mgr
Sears
Dallas, TX
Sears Holdings Corp
Regional AP Mgr
SpartanNash
Grand Rapids, MI
LinkedIn
Regional LP Mgr
Dollar General
Multiple locations nationwide
Dollar General
LP Manager
Bowlmor AMF
Long Island, NY
Bowlmor AMF
LP Manager
Bowlmor AMF
Dallas, TX
Bowlmor AMF
Regional LP Manager
PetSupermarket
Tampa, FL
Downing & Downing
Regional LP Manager
Tilly's
Orlando, FL
Tilly's
Market AP Specialist
REI
San Francisco, CA
REI
Market AP Specialist
REI
Chicago, IL
REI
Sr Retail AP Specialist
REI
Denver, CO
REI
Sr Retail AP Specialist
REI
Bloomington, MN
REI
Market AP Specialist
REI
Los Angeles, CA
REI
Communications Center Operator
Wegmans
Rochester, NY
Wegmans
Store AP Officer
Wegmans
Buffalo, NY
Wegmans
AP Officer
Wegmans
Rochester, NY
Wegmans
AP Specialist
Wegmans
Syracuse, NY
Wegmans
AP Specialist
Wegmans
Woodbridge, VA
Wegmans
AP Specialist
Wegmans
Woodbridge, NJ
Wegmans
AP Specialist
Wegmans
Hunt Valley, MD
Wegmans
Sales Representative
NuTech National
Maitland, FL
NuTech National
National Account Executive
Checkview
Northeast Region
Checkview
National Account Executive
Checkview
United States
Checkview
Corporate Investigator
Confidential
San Francisco Bay, CA
Confidential
National Account Manager
Vector Security, Inc
TBD
Vector Security, Inc

Limited Time Only - Post Your Multi-Unit LP jobs for FREE - Learn More Here


Daily Job Alerts


Appearing One Day Only
View our Internet Jobs Archives here
AP Manager
BJ's Wholesale Club
Montgomeryville, PA
BJ's Wholesale Club
AP Specialist
Cabela's
Louisville, KY
Cabela's
AP Specialist
Cabela's
Sun Prairie, WI
Cabela's
AP Specialist
Cabela's
Acworth, GA
Cabela's
AP Manager
Home Depot
Whittier, CA
Home Depot
Safety & Security Mgr
IKEA
Merriam, KS
IKEA
Dept Mgr LP & Safety
Lowe's
Palm Springs, CA
Lowe's
Dept Mgr LP & Safety
Lowe's
Morgantown, WV
Lowe's
Dept Mgr LP & Safety
Lowe's
Shelby, NC
Lowe's
AP Manager in Training
Walmart
West Orange, TX
Wal-Mart
AP Manager in Training
Walmart
Athens, TX
Wal-Mart
AP Manager in Training
Walmart
El Paso, TX
Wal-Mart
AP Manager in Training
Walmart
Houston, TX
Wal-Mart
AP Manager in Training
Walmart
Evanston, WY
Wal-Mart
AP Manager
Sam's Club
Sacramento, CA
Wal-Mart
LP Manager Hrly
Kmart
Citrus Heights, CA
Sears Holdings Corp
LP Manager Hrly
Kmart
Devils Lake, ND
Sears Holdings Corp
LP Manager Hrly
Kmart
Florence, SC
Sears Holdings Corp
LP Manager
Kmart
Lakeport, CA
Sears Holdings Corp
AP Team Leader
Target
Streetsboro, OH
Target
ETL Assets Protection
Target
White Plains, NY
Target
LP Lead
Banana Republic
Boston, MA
Gap Inc
LP Manager
Macy's
Milford, CT
Macy's
District Mgr Investigations
Macy's
Sunnyvale, CA
Macy's
LP Manager
Macy's
Elyria, OH
Macy's
LP Mgr, Distribution & Fulfillment Center
Belk
Jackson, MS
Belk
Reg LP Manager
Destination Maternity
Dallas, TX
Destination Maternity
LP District Mgr
Supervalu
Virginia Beach, VA
Supervalu
LP Mgr
Natural Grocers
Lakewood, CO
Natural Grocers
Sr Mgr Market AP
Best Buy
Atlanta, GA
Best Buy


Home of the Industry's Original
On the Move

Ryan Barlow was promoted to Director, Loss Prevention Operations for Family Dollar.

Post Your New Job or Promotion!
See all the Industry Movement


Your Career
Sponsor this section of the Daily
Elevate Your Performance To the Next Level by Asking These 5 Questions We all like feedback about ourselves; knowing where we stand with other people helps us build our relationships and knowing how our performance is can help us build it. As hard as it is to hear bad news, constructive criticism is what we need to strengthen ourselves. Here are some questions you should ask yourself to evaluate your performance. Exceed expectations
5 Questions To Ask Yourself Every Morning to Advance Your Career For many of us our mornings are our time for reflection. It's our time to see where we were and where we plan on going in the future. Here are five questions you can ask yourself to find out where you are, where you want to go and how you will get there. What did you learn from yesterday?
Last week's most popular articles--


Five Steps for Giving Productive Feedback
Giving feedback to employees and colleagues provides them with insight as to how well their performance is progressing and how to solve any problems. Hearing the word feedback, however, can send some people into a frenzy with anxiety and fear. Here are some ways to help you give productive feedback. Create safety
6 Types of People Who Prevent Their Own Success Getting up and moving towards your goals can only get you so far. If you don't put in the effort and go "all in" then getting up is only half the battle. Success is attainable only if you're willing to do what it takes to reach it. Here are some traits of those who hold themselves back. The "About To" Person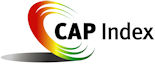 Tip of the Day
Sponsored by Vector Security
Professionalism or the lack thereof is a reflection of a person's inner self. How an executive presents themselves and talks about their former jobs, bosses and colleagues is a real indication of how they'll talk tomorrow about who they're working with today. And while it's human nature to be interested in the gossip, it's usually the wolf in sheep's clothing and the one who has the need to rationalize that has the most to say.

Just a Thought,
Gus







Upcoming Events
---
Recruiting?
Get your job e-mailed to everyone... everyday
Post on our Featured Jobs Board!
Reach your target audience in 2015 every day!
Request our 2015 Media Kit
update account / change e-mail
unsubscribe FEEDBACK
www.downing-downing.com

Advertise With The D&D Daily




36615 Vine Street, Suite 103
Willoughby, OH 44094
440.942.0671
copyright 2009-2019
all rights reserved globally