The D&D Daily Mobile Edition
March 3,

2015



The LP Industry's #1 News Source - Informing, Educating and Instilling a sense of community


News Brief
Sponsored by WG Security Products, Inc.
NRF joins forces with law enforcement coalition to fight ORC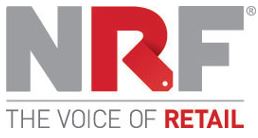 Organized retail crime is in the sights of a new alliance that strengthens the already solid ties between the retail industry and law enforcement agencies around the country, including some at the federal level. "This is what I'd call a strategic alliance," says Robert Moraca, NRF vice president of loss prevention, in describing the working relationship with the Coalition of Law Enforcement and Retail. "Locally, we want to hook up retailers with law enforcement. We work to combat crime, to get criminals off the streets so they know there are consequences for their actions." For its part, CLEAR sees the alliance with NRF as furthering its own aims, says Curt Crum, manager of special services with the criminal investigation division of the Boise (Idaho) Police Department. Crum was elected president of the coalition last October. "Like any good collaboration, we want to determine what goals we have in common and then share resources and talent to meet those common goals," he says. "We are very early in the process with NRF, so many details and [an] overall direction have yet to be determined."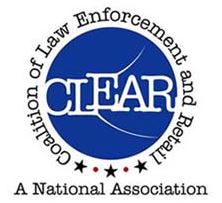 A major aim for CLEAR is to facilitate cooperation between retailers and law enforcement. "We want to do our jobs and in doing so, encourage more law enforcement involvement with the NRF, more retail involvement with the police-based groups," says Crum. "We were originally created by detectives and retail investigators, not by chiefs and managers. We wish to fill the gap ... for the people who are working the streets, the stores and the people who actually have to deal with the culprits on a day-to-day basis."

Another facet in the war on ORC is getting lawmakers to recognize the seriousness of the crimes. "We've worked with state associations, and in 25 of the 50 states there's been legislation passed specifically aimed at ORC," says Moraca. Another goal is to have similar legislation at the federal level.

The NRF/CLEAR alliance is concerned with more than just ORC, Moraca says, citing areas like cyber breaches and protecting customers' proprietary information, as well as returns fraud. In the latest edition of NRF's annual return fraud survey, conducted at the end of the holiday season, 78 percent of responding retailers said they had experienced return fraud, up from 60 percent the year before.

From CLEAR's perspective, the alliance with NRF is also about more than ORC. "We want to deal with any issues that affect both law enforcement and retail," says Crum. "This would include investigative techniques, different types of crime that both can partner together to combat, and the issues that the investigators deal with on a day-to-day basis." nrf.com

60 Minutes Blasts Lumber Liquidators - Laminate flooring deliberately mislabeled Just after 11:00 a.m. ET, the company released a statement regarding the "60 Minutes" report, saying the newsmagazine used an improper testing method. Near 1:30 pm ET on Monday, shares of the company were down more than 21%. The "60 Minutes" report showed a factory in China making laminate flooring for Lumber Liquidators that was deliberately mislabeled to show that it complied with California regulations when it did not. The report centered on elevated levels of formaldehyde, a known carcinogen, in Lumber Liquidators laminate flooring products sold in California. "60 Minutes" spoke to plaintiffs in a lawsuit that accuses Lumber Liquidators of selling laminate products in California with formaldehyde levels that exceed that state's standards by six or seven times, and the news program noted the state's standards were set to be adopted nationwide later this year. yahoo.com cbsnews.com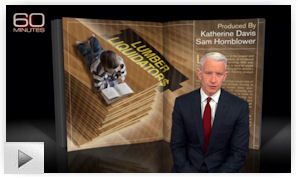 Lumber Liquidators Says Floors 'Completely Safe' Lumber Liquidators Holdings Inc. fought back against accusations raised on "60 Minutes" Sunday night that the company sold laminate flooring that didn't meet safety standards, saying the attacks were driven by short sellers who stood to benefit by driving its stock price down. Lumber Liquidators defended its business in a statement Monday, saying its products comply with California standards and its laminate floors are "completely safe." The company questioned the method of testing the laminate in the "60 Minutes" segment and said its suppliers couldn't verify the identity of the employees who appeared in it. wsj.com

Once-thriving retailers spiral downward - High-end & low-end businesses thriving - Mid-tier retailers struggling Selling to the middle-class shopper has rarely been so tough. Last week, Macy's lowered its 2015 earnings forecast, amid sales-growth slowdowns resulting from shopper malaise. The department store giant's troubles follow the January shuttering of Kate Spade Saturday, C. Wonder and Gap Inc.'s Piperlime-three businesses aimed at young, fashion-conscious professionals who can't yet afford true luxury-and a spate of middle-market retail closures in 2014. And the hatchet is expected to continue falling. "Being average in the middle is death," said Kevin Mullaney, president of retail consultancy the Grayson Co. "The high end and the low end-those two businesses are thriving. If you're in the middle, you'd better have a darn good reason for being there based on product and freshness." Unfortunately, many stores didn't get the memo. Though fast-fashion players such as H&M and Forever 21 are in expansion mode, and luxury brands from Ralph Lauren to Tory Burch continue to roll out new products, midtier retailers are struggling. Bankrupt chains Delia's, Wet Seal and Caché have all closed hundreds of stores since the fall, and 1,700 RadioShacks will follow. Though retailers are dealing with the oversaturation and decline of shopping malls, there's a more widespread problem at play. crainsnewyork.com

Goodwill in Growth Mode as Thrift-Store Shopping Surges With smart marketing, changing public perceptions and a boost from the recession, Goodwill Industries is continuing to thrive as one of Milwaukee's fastest-growing retailers. Retail sales for Goodwill Industries of Southeastern Wisconsin Inc., which operates 57 stores in southern Wisconsin and northeastern Illinois, have soared - up more than 90% since 2009, to $127 million last year. And Goodwill continues to post strong gains in sales at existing stores, a key measure of retail performance. Same-store sales at the nonprofit rose 5.1% last year. By way of comparison, Wal-Mart Stores Inc.'s same-store growth was just 0.5%. This isn't an isolated case. Across the U.S. and Canada, Goodwills are bustling with shoppers. In 2013, retail sales at Goodwill organizations in the two countries totaled $3.79 billion. That was up 57% from 2009 - 10 times the percentage sales growth at both Kohl's and Target. "This has been - no news here - a very uneven recovery from the recession," said Anne Brouwer, senior partner at Chicago-based retail consultant McMillanDoolittle. "And I think it's also becoming quite clear ... that there is a structural problem in the economy in terms of the haves and have-nots." From a business perspective, Goodwill's retail operations stand to benefit from both sides of that equation. The "haves" are potential donors. The "have-nots" are a key part of the customer base. In Milwaukee, that base has grown significantly since the recession hit. jsonline.com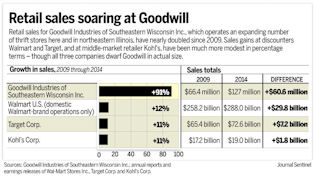 Cybercrime could become more lucrative than drugs, police chief warns International gangsters are increasingly abandoning drug dealing and other high risk rackets in favour of cybercrime, putting everyone who uses the Internet at risk, one of the U.K.'s most senior police officers has warned. Up to a quarter of all organised criminals in Britain are now thought to be involved in some form of financial crime, netting them tens of billions of pounds in profit every year. But with the majority of online fraud being committed by overseas gangs and victims often unwilling to report offences, law enforcement agencies are finding it difficult to even assess the scale of the problem. "We estimate that as much as 80 per cent of this sort of crime is not reported, so while we know there is a big problem, we can't put a scale on it and that is one of our biggest challenges," says Adrian Leppard, the Commissioner of the City of London Police. Mr Leppard said cybercrime appealed to organised criminals because it was a "low-risk, high yield" offence. telegraph.co.uk

Crooks targeting call centers to further Apple Pay fraud According to mobile payments expert Cherian Abraham, fraud on Apple's mobile payment platform - Apple Pay - is rampant. However, Apple's hardware and software security measures remain intact; the issue at the heart of most fraud cases is social engineering. When getting started with Apple Pay, consumers can take an image of their card, allowing the app to scan the required credentials. However, they can also manually enter the details, which is where criminals have started focusing their attack. Most card issuers have leveraged existing fraud checks and metrics, including the use of call centers for additional verification, and that's where the problem is. There are crime rings operating in Miami and Dallas that are giving pre-provisioned Apple Pay devices to mules. The mules will use them to buy easily converted items from Apple Pay retailers, including Apple itself. csoonline.com

Proposed ORC bill in Maine could make penalty for retail crime more serious This week, state lawmakers in Maine are working on a proposed law that could make penalties for ripping off retailers much more serious. In a scheduled work session, legislators are expected to talk about a new bill aimed at preventing organized retail crime. If the bill becomes a law using fake receipts or coordinating with two or more people to steal something could be a felony. Current state laws only allow for someone to be charged with a felony if they steal more than $1,000. State Senator Amy Volk, said, "People are very sophisticated and they know that here in Maine they're going to get a slap on the wrist. If they go to New Hampshire they're going to face much stiffer penalties. We want to be in the category of hey, we've got the ability to slap you with a much harder penalty." Organized retail crime is an estimated $147 million dollar problem in Maine and $40 billion dollar issue nationwide. wgme.com

Dick's Sporting Goods opening 54 new stores in 2015

Shopko opening 20 new Hometown stores

Stage Stores to close 10-20 stores

Costco Names Citi, Visa as New Credit Partners

Quarterly Same Store Sales Results
Publix Q4 comp's up 6.4% - full year comp's up 5.4% with sales up 5.7%
Stage Stores Q4 up 6.4% - full years comp's up 1.4%
Dick's Sporting Goods Q4 up 3.4%
Autozone Q2 up 3.6%
Best Buy Q4 up 2%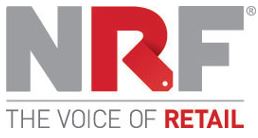 NRF's 2015 Dream BIG Scholarship - Apply today - Deadline: March 31 If you love working in retail, and are looking for exciting opportunities to enhance your career within the retail industry, invest in yourself and learn more about the Dream BIG scholarship. The National Retail Federation is collaborating with University of Phoenix to award 20 full-tuition scholarships to people in the retail industry who want to enhance their career through education. Angelo Chavez, district asset protection manager for Albertsons, was one of last year's scholarship recipients. This year, it could be you! The deadline to apply is Tuesday, March 31, 2015. Learn more today at nrf.com/dreambig.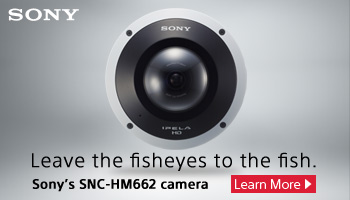 All the news - One place - One Source - One Time
The D&D Daily respects your time
& doesn't filter retail's reality
Report Your News!
(content subject to approval)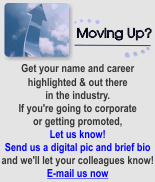 Vendor Spotlight


Press Releases



ISCPO LAUNCHES NEW MEMBERSHIP PROGRAM and UPDATED WEBSITE

Dallas, Texas - March 3, 2015 - The International Supply Chain Protection Organization (ISCPO) is pleased to announce the launch of its Membership Program and the re-launch of its fully-featured website, www.iscpo.org. ISCPO promotes a global, collaborative effort of networking for Security and Loss Prevention professionals working in the global supply chain.

The ISCPO Membership Program will allow for a robust communication system of networking between private and public sectors for the betterment of security and loss prevention practices in the global supply chain. There will also be the ability to post and review questions to other members, receive newsletters and industry updates, post and review job openings and receive a 20% discount for the annual ISCPO Leadership Conference. ISCPO is dedicated to partner with industry-leading professionals and organizations to better understand the immediate and long term needs of the global supply chain as it relates to Loss Prevention and Security.

ISCPO Membership Site

The ISCPO has three primary objectives:

1. Networking - Across global lines of both private and public sectors.
2. Partnership - Create the avenue by which private and public relationships can move into successful business relationships.
3. Training - Provide adequate, professional and timely training (via multiple venues) that is industry specific and relevant
The group is organized across the following sectors:

● Manufacturing
● Retail/Wholesale
● Logistics
● Distribution
● Law Enforcement
● Risk Management/Legal
ISCPO currently has members from 18 different countries that represent numerous business and law enforcement entities. The website features links to our Facebook, LinkedIn and Twitter accounts, partnership links, an industry blog, recent news, and upcoming industry events.

Loss Prevention News Network

Celebrating its 50-year anniversary, Se-Kure Controls continues to develop and manufacture innovative asset protection systems that maximize return on investment for retailers. With over 800 products running the gamut from mechanical security to alarm modules, Se-Kure Controls offers customized solutions for any loss prevention need. In this interview, hear from Michael Campbell, VP National Sales; Greg Saputo, Regional Sales Director; and Roger Leyden, Founder, President & CEO - who talks about the evolution of the company and the biggest developments he's seen in the industry over the last half-century.

---
Joe and Amber are joined by Tony Mancino, National Account Manager, NuTech National, in this LPNN Quick Take. Hear how NuTech is taking advantage of today's smartphone-driven society with innovative mobile applications like Employee Watch, a solution that adds a new layer of visibility for retailers.

Solution Providers, have a video or commercial you want to publish? Contact us.


2015's Let's Get LP Social
We still want your Group LP Selfies - So keep them coming retail LP teams!

Submit a group selfie of you and your LP team and you could get a plaque. Please submit a high resolution photo (300 dpi) and logo at 5" wide for your printed plaque, and if you have a tagline or slogan either from your team or from the company, please send it to us as well for inclusion on the plaques and here on the Daily. Click here for more details.


2014 LP Team Group Selfie Review
Showcasing each team in order!
Your Team - Your Pride


The Asset Protection Manager Team for Home Depot District 220

"Enhance and Protect the Home Depot Brand"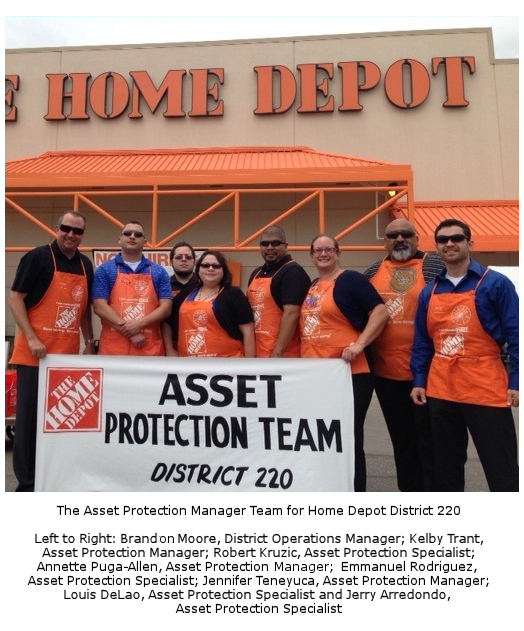 *Originally published on September 16, 2014
View all the selfies here!
Sponsored by:



e-commerce

Sponsored by The Zellman Group
Another national article slamming banks on Chip-and-Signature: "New credit cards won't fix security issues" New technology about to be deployed by credit card companies will require U.S. consumers to carry a new kind of card and retailers across the nation to upgrade payment terminals. But despite a price tag of $8.65 billion, the shift will address only a narrow range of security issues. Credit card companies have set an October deadline for the switch to chip-enabled cards, which come with embedded computer chips that make them far more difficult to clone. Counterfeit cards, however, account for only about 37 percent of credit card fraud, and the new technology will be nearly as vulnerable to other kinds of hacking and cyber attacks as current swipe-card systems, security experts say. Moreover, U.S. banks and card companies will not issue personal identification numbers (PINs) with the new credit cards, an additional security measure that would render stolen or lost cards virtually useless when making in-person purchases at a retail outlet. Instead, they will stick with the present system of requiring signatures. reuters.com

Ecommerce Will Completely Alter Traditional In-store Customer Experiences During his presentation titled, The Future of Retail, from Bricks to Clicks, Stephens laid out his thoughts about the rapidly changing face of established retail outlets, his theories about where they were headed, and how a higher level of customer engagement may still hold the keys to success. Digital online shopping currently accounts for approximately 8% to 10% of total spending. To some, these numbers may not seem alarming, however, Stephens points out that the overall level of consistent growth is actually astounding. In 1994, that number was zero. Growth since then has seen an average of a 19% year-on-year increase, which projects a 30% total for online spending by 2025. It is also quite likely that that number will be even higher once 2025 actually arrives. Stephens sees stores shifting into a new and powerful form of media, as they will remain only a place where a consumer engagement means getting a visceral, face-to-face, emotional connection to a brand. But this will require retailers to shift their thinking on the purpose of a store. Since mobile users can literally purchase products anywhere, stores must shift from being distributors of products to become distributors of customer experiences. Retail clerks need to evolve into brand ambassadors who bring enchanting personalities to inspire, excite, and engage customers. In this way, the experience of being in a store is going to be about creating a brand disciple for life. loyalty360.org

Samsung, MasterCard launching Samsung Pay mobile payment service in summer

"Fraud is not a person - it is a dynamic grouping of statistics that deviate from the norm."
Stuart B. Levine, CFI, CFCI
CEO, The Zellman Group & Zelligent


ORC News
Sponsored by Security Resources
13 arrested, nearly $1M in counterfeit goods confiscated at Lexington County, SC flea market Thirteen people were arrested and nearly $1 million of counterfeit items were confiscated after several agencies conducted an investigation at U.S. #1 Metro Flea Market in Lexington County over the weekend. Deputies said in response to recurring sales of counterfeit items by flea market vendors, Lexington County Sheriff's Department investigators in cooperation with the South Carolina Secretary of State's Office and U.S. Immigration and Customs Enforcement conducted an inspection of vendor booths on Saturday. Investigators arrested 13 people in connection with the sale of counterfeit items worth a combined total of $930,000 as well as $5,520 in cash. wbtv.com

Three arrested in scheme to pawn tools stolen from Home Depot in Flagstaff, AZ According to the Flagstaff police report, officers were dispatched to the Home Depot at 1325 W. Route 66 around 1:30 p.m. Thursday after an employee there saw a woman exit the store with a boxed drill set that still had the security cable attached to it. A second witness told police he saw the woman run to a parking lot on South Plaza Way, where a man was waiting for her in a red ATV. The witness followed the ATV as it drove to a motel parking lot, where it appears the woman may have exited the vehicle and a second male took her place. The witness also found the security cable discarded in the parking lot. The witness then followed the ATV to the Super Pawn at 2916 E. Route 66. Officers confronted the two male suspects at Super Pawn, where they had tried to sell the stolen drill set but were turned away because they did not have a receipt. Store employees told police the same men had pawned an acoustic guitar there earlier in the day. One of the suspects initially gave officers an ID card that he later claimed he had just found. He then directed them to a Social Security card with a different name. Officers were unable to confirm his true identity. Later, officers located female suspect at the Greyhound Bus Station in Flagstaff. They found several firearms and 69.3 grams of marijuana in her possession. azdailysun.com

76-year-old sentenced to 8 years in connection to $1.5M Indiana theft ring The first of the suspects involved in a $1.5 million theft ring, made a plea deal and learned his sentence. Prosecutors say 76-year-old Robert Savage Jr. pleaded guilty to Corrupt Business Influence for his role. Prosecutors say he has no prior criminal history. He was sentenced to a total term of 8 years. He'll serve one year of electronic home detention and three years probation. Authorities say pawn-shop owner Michael Rupert and cell phone repairman Kyle Hudson paid others to steal high-end items including power tools, TVs, vacuum cleaners, and designer purses from 16 local stores. 14news.com
Serial Shoplifting duo busted in South Euclid, OH - more than 100 arrests between them

Erie Police Looking To ID Suspects In Credit Card Fraud Cases
Do you have an ORC case to share?
Share your ORC news and help the industry grow

Retail Crime News

Sponsored by NuTech National
Shooting investigation at South Wichita, KS QuikTrip A man was taken to Wesley Medical Center after a shooting at a South Wichita QuikTrip. According to dispatch, police were called to the QuikTrip on Pawnee and Hillside around 3:45 this morning. Video footage from the QuikTrip shows two men speaking inside. Police are unsure if the two know each other. According to police, the victim then came out of the convenience store and got into the passenger side of his car. Then, the suspect came out after, and there was a struggle by the car. The victim was then shot at close range with a handgun and hit in the torso or stomach area. The person in the driver's seat attempted to drive the victim to the hospital but EMS caught up with them at George Washington Blvd. and Harry and transported him to Wesley Medical Center. Police are currently looking for a white, 4-door, 2012 or later model, Toyota Corolla, or Ford Focus. ksn.com
Gold, silver bullion truck holdup in North Carolina nets thieves $6 million A manhunt is underway for three men who appeared to respond to the breakdown of a truck carrying two Transvalue security guards and the precious metals along the I-95 motorway between Florida and Massachusetts. The guards say they saw a white van approached. Instead of receiving roadside assistance, three armed 'Hispanic' men raised their weapons and ordered the guards to lie on the ground. The guards say they had their hands bound before being forced at gunpoint into nearby woods. Wilson County Sheriff's Office says the thieves then pulled bars of gold and silver out of the rear of the truck and fled. Local media says up to 125kg of the cargo of precious metals was seized. The remainder is being held by police. news.com

Crooks use stolen truck to smash into Houston clothing store, leave empty handed Crooks smashed their way into the City Gear clothing store in a southeast Houston shopping center early this morning. It happened around 4am at the store off Telephone and Bellfort. Houston police say the would-be thieves used a stolen truck to try and break into the clothing store. The crooks put the truck in reverse and smashed into the wall. The truck then got stuck, and the suspects couldn't pull it out to get into the store. They took off without taking anything. abc13.com
Armed robbers use clerk's own truck to ram W. Volusia, FL Kangaroo store Volusia deputies were looking for two men in the armed robbery of a convenience store early Monday in which a stolen employee's truck was used ram the store and cart away an ATM, a sheriff's spokesman said. According to a Sheriff's Office incident report, the employee whose truck was stolen, Cory McGovern, 23, said that about 5:25 a.m. he was behind the counter taking an inventory of tobacco products when he heard an unknown man's voice behind him. The suspect was pointing an M1911-style handgun with an extended magazine at him demanding that McGovern hand over the keys to his truck, deputies said. The man then exited the store to get the vehicle as McGovern looked toward the front door, he saw the truck backing through the front doors of the business, breaking it down, reports said. Once the truck smashed through the front of the business, a man jumped out of the truck and tried to load the ATM over the tailgate onto the bed. But when the suspect could not load the ATM, he demanded that McGovern open the tailgate, deputies said. news-journalonline.com
K-Mart employee accused of stealing $1,000 of merchandise A K-Mart employee was arrested and charged with embezzlement after reportedly stealing more than $1,000 of items from the store. A loss prevention employee, Jessica Glanton, at the Old Hickory Boulevard store told police she saw D'andre Holmes taking two items while on store surveillance, according to an affidavit. Holmes admitted to taking 10 items totaling approximately $1,268 from the store. jacksonsun.com


Police seek help in Waynesboro, VA thefts at Kmart Police in Waynesboro are asking for the public's assistance in helping identify two men seen shoplifting at the Kmart on West Main Street, a press release stated. On Feb. 9, the two suspects entered the store and began selecting several articles of men's clothing, including hunting and work clothes. After the men walked out the front entrance of the store, a loss prevention officer approached them and told them to return to the business, police said. The men instead fled in opposite directions with the stolen merchandise. Responding Waynesboro police officers were unable to locate the suspects. Police estimated the suspects took nearly $300 worth of merchandise, including five jackets and a wallet. newsleader.com

Covington, GA woman arrested for shoplifting with children A Covington woman was arrested for allegedly stealing nearly $2,000 worth of items from a retail store with the assistance of her two juvenile sons. Around 2 p.m. Wednesday afternoon, Conyers Police arrived at Kohl's to respond to the shoplifting claim. A large pile of clothes was recovered from the suspect's SUV in the cargo area behind the rear seat. More clothes and shoes were found on the floor of the loss prevention office, where Guillaume and her sons were being held, when the officer arrived. The suspect also allegedly took two purses and filled one with various small items from Kohl's and the other purse with multiple bottles of perfume. The two juveniles were found to be concealing items underneath their clothing, including multiple shirts and shorts. Kohl's Loss Prevention Officer Adrian Burke calculated the exact total value of the items taken to be $1,980.99, with nearly $800 being consumable goods. Guillaume admitted to shoplifting but disputed the dollar amount of the stolen items. rockdalenews.com
UK - New police operation uses DNA liquid to deter thieves Cheshire Police has launched a new initiative to tackle burglary. Operation Shield allows members of the public and businesses to adopt forensic marking in homes and premises across the county through a unique forensic DNA liquid which links stolen property - and the offender - to the crime scene. Operation Shield uses a forensic liquid containing DNA unique to each property. It can be used to mark belongings, allowing it to be returned to the owner no matter where it is recovered from. Offenders committing crime can also find themselves marked with the forensic liquid - which stays on their hair, skin, and clothes and cannot be washed off. Criminals will not be able to see it in normal light, but police will. Every person arrested in Cheshire will be screened under a special ultra violet light in custody - if they have committed a crime in an Operation Shield area, they will be marked, and the unique DNA will link them directly to the individual crime scene. Offenders marked by the spray may shower and wash their hair thinking they are free of any traces, but once put under a special ultra violet light police will be able to it. It is then a simple task of removing a sample and checking the DNA code to locate the premises which it is registered to, therefore forensically linking the criminal to the crime. ACC Roberts added; "This system is a fantastic tool in fighting retail and business crime because of that ability to link offenders to specific crimes. Everyone who is arrested will be put under the UV light as a matter of course to see if they have been in contact with the liquid. My message to criminals in Cheshire is be extremely nervous about committing any crime in an Operation Shield protected area or premises. One spray could put you away." wilmslow.co.uk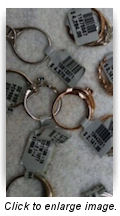 Jewelers' Security Alliance asks for help in ID'ing stolen rings
The JSA is assisting law enforcement in trying to determine the true ownership of the pictured jewelry. They may have been stolen during the commission of a crime in Florida. If you can assist in identifying these stolen items, contact the JSA at JSA2@jewelerssecurity.org

Distraction team hits Helzberg Diamonds in Houston for $15,000 in stolen jewelry

Man with brass knuckles arrested for $1,000 theft from Nebraska Walmart

Shoplifting Man tosses infant to ground to escape officers in Slidell, LA

Woman arrested for shoplifting $253 worth of merchandise from Middletown, PA Macy's

Former Target worker charged with stealing cash out of register in Stamford, CT

Waldo man stole $663 worth in beer, fashion accessories and electronics from Gainesville, FL Wal-Mart

Police looking for Myrtle Beach shoplifter in connection with Wal-Mart television theft

Springfield, MO Walmarts are home of the five-finger discount


Robberies and Burglaries
● AutoZone - Nassau County, NY - Armed Robbery
● BP - Apopka, FL - Robbery
● Boost Mobile - San Diego, CA - Robbery
● Dollar General - Gap, PA - Armed Robbery
● Fakier's Jewelry Store - Houma, LA - Burglary - Twice in 8 days
● Family Dollar - Akron, OH - Robbery
● Family Dollar - Roselle Park, NJ - Armed Robbery - Suspect arrested
● Grocery Outlet - Oregon City, OR - Armed Robbery - Suspect bit police officer
● High Tech Outdoors & Archery - Keswick, VA - Burglary
● Kwik Mart - Chicopee, MA - Robbery - Third time since January
● Little Caesars - Omaha, NE - Armed Robbery - Suspect assaulted employee
● Publix pharmacy - Greenville, SC - Robbery
● Superway Convenience Store - McCracken Cty, KY - burglary
● T&M Discount - Amarillo, TX - Armed Robbery
● The Donut Palace - Dayton, OH - Armed Robbery
● Torino Jewelry - New York, NY - Burglary - Suspects entered through hole in wall
● Turkey Hill - East Hempfield Twp, PA - Robbery
● We Buy Gold - Philadelphia - Robbery - Store owner stabbed
● West Michigan Jewelry Exchange - Kentwood, MI - Armed robbery
● 7-Eleven - South Lee County, FL - Armed Robbery
● 7-Eleven - Sparks, NV - Armed Robbery - Suspects arrested



Featured Job Listings
Sponsored by NuTech National
Feature Your Job Here For 30 Days -
70% Aren't On the Boards
VP of LP
Mattress Firm
Houston, TX
Mattress Firm
Director of Risk Mgmt & AP
Goodwill - Easter Seals, MN
ST Paul, MN
Goodwill - Easter Seals, MN
Director Fraud Analytics & Investigations, Global Investigations
Starbucks
Seattle, WA
Starbucks
NEW TODAY Director AP
Big Lots
Columbus, OH
Big Lots
Director of LP
Haagen Grocery Stores
Seattle, WA
Supervalu
Director of LP
PacSun
Anaheim, CA
PacSun
Director Global AP
KFC & PH
Plano, TX
YUM! Brands
Sr. Director, Field LP
Ross Stores
Dublin, CA
Ross Stores
VP Supply Chain, LP & Safety
Ross Stores
Ft. Mill, SC
Ross Stores
VP of Sales
Checkview
Chanhassen, MN
Checkview
Corporate Mgr LP
Five Below
Philadelphia, PA
LinkedIn
Regional Dir AP
Rite Aid
Albany, NY
Rite Aid
Regional Dir AP
Rite Aid
Warwick, RI
Rite Aid
Regional Dir AP
Rite Aid
Baltimore, MD
Rite Aid
Dir of AP Dist. Centers
Dollar General
NA
Dollar General
Director of Divisional LP
Dollar General
Goodlettsville, TN
Dollar General
Director Market LP
Walgreens
Phoenix, AZ
Walgreens
Director Market AP
Walgreens
Glastonbury, CT
Walgreens
Director Market AP
Walgreens
Guaynabo, PR
Walgreens
Director Market AP
Walgreens
Denver, CO
Walgreens
Director Market AP
Walgreens
Southfield, MI
Walgreens
Director Market AP
Walgreens
Roseville, MN
Walgreens
Regional LP Manager
National Stores
Chicago, IL
Downing & Downing
Regional LP Manager
National Stores
Northern Bay Area, CA
Downing & Downing
Regional LP Manager
National Stores
Phoenix, AZ
Downing & Downing
Market Asset & Profit Protection Manager
Sears
Little Rock, AR
Sears Holdings Corp
Zone Asset & Profit Protection Mgr
Sears
Miami, FL
Sears Holdings Corp
Zone Asset & Profit Protection Mgr
Sears
Cincinnati, OH
Sears Holdings Corp
Zone Asset & Profit Protection Mgr
Sears
Cleveland, OH
Sears Holdings Corp
Market Asset & Profit Protection Manager
Sears
Baltimore, MD
Sears Holdings Corp
Market Asset & Profit Protection Mgr
Sears
Los Angeles, CA
Sears Holdings Corp
Zone Asset & Profit Protection Mgr
Sears
Houston, TX
Sears Holdings Corp
Zone Asset & Profit Protection Mgr
Sears
Dallas, TX
Sears Holdings Corp
Regional AP Mgr
SpartanNash
Grand Rapids, MI
LinkedIn
LP Manager
Bowlmor AMF
Long Island, NY
Bowlmor AMF
LP Manager
Bowlmor AMF
Dallas, TX
Bowlmor AMF
Regional LP Manager
PetSupermarket
Tampa, FL
Downing & Downing
Regional LP Manager
Tilly's
Orlando, FL
Tilly's
Market AP Specialist
REI
San Francisco, CA
REI
Market AP Specialist
REI
Chicago, IL
REI
Sr Retail AP Specialist
REI
Denver, CO
REI
Sr Retail AP Specialist
REI
Bloomington, MN
REI
Market AP Specialist
REI
Los Angeles, CA
REI
Communications Center Operator
Wegmans
Rochester, NY
Wegmans
Store AP Officer
Wegmans
Buffalo, NY
Wegmans
AP Officer
Wegmans
Rochester, NY
Wegmans
AP Specialist
Wegmans
Syracuse, NY
Wegmans
AP Specialist
Wegmans
Woodbridge, VA
Wegmans
AP Specialist
Wegmans
Woodbridge, NJ
Wegmans
AP Specialist
Wegmans
Hunt Valley, MD
Wegmans
Sales Representative
NuTech National
Maitland, FL
NuTech National
National Account Executive
Checkview
Northeast Region
Checkview
National Account Executive
Checkview
United States
Checkview
Corporate Investigator
Confidential
San Francisco Bay, CA
Confidential
National Account Manager
Vector Security, Inc
TBD
Vector Security, Inc

Limited Time Only - Post Your Multi-Unit LP jobs for FREE - Learn More Here


Daily Job Alerts


Appearing One Day Only
View our Internet Jobs Archives here
LP Manager
Bloomingdale's
Palo Alto, CA
Bloomingdale's
Regional LP Manager
Dollar General
College Station, TX
Dollar General
Regional LP Mgr - Minneapolis
Dollar Tree
Chesapeake, VA
Dollar Tree
Regional LP Mgr - Dayton, OH
Dollar Tree
Chesapeake, VA
Dollar Tree
LP Specialist
Ralphs
Ventura, CA
Kroger
LP Specialist
Ralphs
Irvine, CA
Kroger
Dept Mgr LP & Safety
Lowe's
Greenland, NH
Lowe's
Dept Mgr LP & Safety
Lowe's
Boise, ID
Lowe's
Dept Mgr LP & Safety
Lowe's
Simpsonville, SC
Lowe's
LP Manager
Nordstrom
Vancouver, Canada
Nordstrom
AP Manager
Sam's Club
Ferguson, MO
Wal-Mart
AP Manager in Training
Walmart
Amarillo, TX
Wal-Mart
AP Manager in Training
Walmart
Queensbury, NY
Wal-Mart
AP Manager in Training
Walmart
Potsdam, NY
Wal-Mart
AP Manager in Training
Walmart
Grantsboro, NC
Wal-Mart
AP Manager in Training
Walmart
Orem, UT
Wal-Mart
AP Manager in Training
Walmart
Keene, NH
Wal-Mart
AP Manager in Training
Walmart
Durango, CO
Wal-Mart
AP Manager in Training
Walmart
Newnan, GA
Wal-Mart
AP Manager in Training
Walmart
Dulles, VA
Wal-Mart
AP Manager in Training
Walmart
Lancaster, CA
Wal-Mart
AP Team Leader
Target
Amsterdam, NY
Target
AP Team Leader
Target
Edwardsville, IL
Target
ETL Assets Protection
Target
Beaumont, TX
Target
LP Manager Hrly
Kmart
Salem, VA
Sears Holdings Corp
LP Manager Hrly
Kmart
Rockford, IL
Sears Holdings Corp
LP Manager Hrly
Sears
Coon Rapids, MN
Sears Holdings Corp
LP Manager
Kmart
Lakeport, CA
Sears Holdings Corp
LP Manager
Kmart
Citrus Heights, CA
Sears Holdings Corp
LP Manager
DownEast Outfitters
Salt Lake City, UT
DownEast Outfitters
Distribution AP Mgr
Meijer
Pleasant Prairie, WI
Meijer


Home of the Industry's Original
On the Move

Thomas Kane was named Senior Manager of Asset & Profit Protection - Distribution for Burberry.
Cheryl Demski, CFI was named Regional Loss Prevention Manager for Dollar General.

Post Your New Job or Promotion!
See all the Industry Movement


Your Career
Sponsor this section of the Daily
Don't Forget the Positive
When giving feedback or driving an effort to make sure that team members are performing at their highest levels, reinforcement of positive behaviors can fall to the wayside. By not providing positive feedback, any good behaviors that weren't reinforced can disappear. Here is some advice on giving positive feedback. Positivity goes a long way

The Best Way to Spend the First 10 Minutes of Your Workday How you deal with your first ten minutes of the workday can determine how effective and productive you will be the rest of the day. If you want to get a lot done and be successful, use these ten tips to start your day off productively. Take time to reflect

Six Habits of Confident People
When failure stares you dead in the eyes, it can be easy to lose your confidence. Self-doubt is common and for many that feeling doesn't go away. Instilling confidence in yourself takes practice, calculated risk-taking and changes in how you think. Here are some habits you can form to boost your self-confidence. Get outside of your comfort zone

5 Steps to Keeping Your Employees - and Yourself - Motivated Daily Attitudes are contagious. If you're around a de-motivating attitude, you will catch that bug. Strong leaders set the tone for the team members and guide their employees to be the best they can possibly be. Use these principles to help you. Sell your vision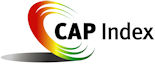 Tip of the Day
Sponsored by Vector Security
As many of us speed through our days and work hard to accomplish our objectives, oftentimes the one thing that suffers is our active listening skills. These skills are important if we expect to truly change behavior or direction as quickly as today's pace requires. Active listening is difficult for some and requires an individual to hear things they may not be open to hearing or just hearing things that aren't said because oftentimes it isn't what's said that's important, it's what isn't said that can mean the most. Hearing that usually takes place upon reflection because most of us aren't intellectually fast enough to respond instantaneously. Active listening is a tool and a skill that can help an executive every day. It merely requires the thought and the practice.

Just a Thought,
Gus







Upcoming Events
---
Recruiting?
Get your job e-mailed to everyone... everyday
Post on our Featured Jobs Board!
Reach your target audience in 2015 every day!
Request our 2015 Media Kit
update account / change e-mail
unsubscribe FEEDBACK
www.downing-downing.com

Advertise With The D&D Daily




36615 Vine Street, Suite 103
Willoughby, OH 44094
440.942.0671
copyright 2009-2019
all rights reserved globally