The D&D Daily Mobile Edition
March 4,

2015



The LP Industry's #1 News Source - Informing, Educating and Instilling a sense of community


Moving Up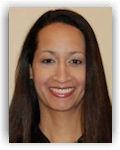 Michelle Benjamin was promoted to Asset Protection Analytics Manager for dressbarn. Michelle joined the dressbarn team in 2005 as an Asset Protection POS Analyst, and has been a great partner and resource for the Finance, Legal, Corp Tax and CRM teams in developing and analyzing critical information that is used to run the business. Michelle's reports and analysis has helped determine trends for coupon redemption and loyalty program. In addition, Michelle participates on the board of Exception Base Reporting Group (EBR) and is a mentor in this program.

In this new role, Michelle will work with the Asset Protection team to reduce exposure of loss due to fraudulent activity and operational errors. In addition, Michelle will be working closely with the integration of Asset Protection data into Micro-Strategy and the development of reporting to minimize margin erosion.

Michelle has worked in loss prevention for such retailers as Polo Ralph Lauren as an Area Loss Prevention Manager, Kmart, as a Loss Prevention Manager and JC Penney as a Loss Prevention Supervisor.

Congratulations on your promotion Michelle!

News Brief
Sponsored by WG Security Products, Inc.
Target to Cut 'Several Thousand' Jobs Over Next 2 Years in $2B Restructuring Target Corp. plans to cut "several thousand" jobs, mainly at headquarters, during the next two years and invest $1 billion in technology and supply chain in 2015 as part of an ambitious and wide-reaching plan to transform its business for a digital age. In addition, the retailer plans to make its stores more personalized to local demographics, focus on four signature categories, revamp its food offerings, expand in urban areas, and encourage shopping across both online and offline channels. "Following a thorough, strategic review of our business, coupled with a careful evaluation of the changing retail landscape, we have identified the key initiatives that will put Target on a clear path to growth," said Brian Cornell, chairman and CEO, Target. The retailer said that cost savings of $2 billion over the next two years will fuel Target's growth and drive profitability. The savings will come through operations, technology and process improvements; supply chain and sourcing efficiencies; and corporate restructuring. The restructuring will be concentrated at Target's Minneapolis headquarters, and includes the establishment of centralized teams based on specialized expertise and the elimination of several thousand positions over the next two years. chainstoreage.com businesswire.com

Retail is ripe for mergers and acquisitions in 2015, survey says Expect another busy year of retail mergers and acquisitions, according to an annual survey of retail CFO's by BDO USA. In the most bullish forecast for deal flow in the survey's nine-year history, 16% of surveyed retail CFOs cite M&A activity as the growth tactic they are most heavily focused on for 2015, up from just 3% in 2014. Seventy-three percent of the CFOs expect the activity will take place primarily in the United States, and 15% expect Asia to see the most activity. chainstoreage.com

$16 Billion Stolen from 12.7 Million Identity Fraud Victims in 2014 - Down 11% from 2013 The 2015 Identity Fraud Study, released by Javelin Strategy & Research, revealed that 2014 was a mixed year in the fight against identity fraud, with some advances and some setbacks. The study found that fraudsters stole $16 billion from 12.7 million U.S. consumers last year. With a new identity fraud victim every two seconds, there is still significant risk to consumers, particularly students. Encouragingly, new account fraud - when someone opens an account in your name that you are not aware of - hit a record low in 2014, but continues to be one on the most damaging types of fraud.

Data breaches were a big headline in 2014, and they had a significant impact on identity fraud. The study found that two-thirds of identity fraud victims in 2014 had previously received a data breach notification in the same year, with many indicating their wariness about shopping at merchants, including big box retailers.

The number of victims of identity fraud decreased by 3 percent from 13.1 million in 2013 to 12.7 million in 2014. But progress has been made with total fraud losses declining to $16 billion in 2014, a decrease of 11 percent from 2013 ($18 billion). This decrease is attributable to the combined efforts of industry, consumers, and monitoring and protection systems that are catching fraud more quickly. 2014 saw a significant amount of data breaches, most notably from retailers Neiman Marcus, Home Depot, Staples and Michael's, as well as financial institution JPMorgan Chase. These breaches had a great impact on consumer purchasing decisions, with 28 percent of fraud victims saying they avoided merchants post-fraud. Notably, individuals whose credit or debit cards were breached in the past year were nearly three times more likely to be an identity fraud victim. cnbc.com

How American Apparel utilizes RFID to catch internal theft Although loss prevention is viewed as a secondary benefit for retailers deploying RFID, it is a use case that is growing in popularity. Perhaps no retailer has been as successful at using RFID to curtail theft as American Apparel. Like most retailers, American Apparel first deployed RFID to improve inventory accuracy levels. However, company executives quickly realized that they could cash in by using data from RFID to create exception reports that identify specific product categories that are prone to theft. Between 2010 and 2013, American Apparel decreased its overall shrink by more than 30 percent chain wide. "That equates to more than $1 million in savings, and most of it is attributed to RFID and our inventory control and asset protection initiatives," says Blue Montez, American Apparel's global director of asset protection and risk management. RFID has allowed Montez and his LP team to take a new approach toward managing shrink efforts and developing internal investigations above and beyond what most retailers are able to do today. Because Montez is able to create exception reports for both POS and stockroom movement, his team has discovered that many internal theft cases originate with stock room employees, not necessarily cashiers. "Traditional retailers run exception reports but 90 percent of the time they are only based around POS transactions," says Montez. "With RFID I can get exception reporting for both POS as well as stock room movement. The big advantage I have in the LP arena is that I am able to generate more internal theft cases based off stock room and inventory movement that I can see quickly, versus traditional retailers that generate the majority of their cases from POS exception reporting." rfid24-7.com Thank you to Blue Montez, Global Director of Asset Protection & Risk Management, American Apparel, for this article submission.

Shoplifters Given a Choice - Pay $320 or Deal With the Police Having worked in retail, I can tell you that shoplifters are a worker's worst nightmare. Catching someone in the act can be difficult especially when most stores have policies that prohibit employees from approaching and accusing a suspected thief, out of concern for their employees' safety. That can lead to lost merchandise and repeat offenders. But, now, a Utah based company has an alternative. It gives shoplifters a choice: sign an admission of guilt and pay $320 for an online theft education course or the store will call the cops. Corrective Education Company (CEC) is a private loss prevention company that was started in 2010 by two Harvard business graduates looking to give shoplifters a second chance instead of a rap sheet. It's starting to gain popularity with retailers because it doesn't charge for the service, but instead operates solely on the funds generated from offenders. Retailers can collect a small cut of CEC's $320 fee for every offender to whom they present the option to sign up for the program. According to CEC's VP for account management, some big name retailers already using its services including Bloomingdale's, Burlington Coat Factory, DSW, Whole Foods, and H&M. lawstreetmedia.com

Smartvue Corporation Wins Product Innovation Award For Best Video Surveillance Solution With Recurring Revenue Potential Smartvue Corporation, the leading global cloud video surveillance company, was recognized by the NSCA with an Excellence in Product Innovation Award for its Smartvue S12 Cloud Video Surveillance Platform. Smartvue S12 was recognized as the best video surveillance solution with recurring revenue potential. Smartvue S12 generates recurring revenue through remote viewing services, cloud storage options, remote management tools, and other optional cloud visual intelligence tools, while keeping the total cost of ownership lower than the industry average and providing a surveillance solution that benefits both integrators and end-users. virtual-strategy.com

American Express pledges $10M to help small merchants prep for EMV American Express is pledging to help the many small U.S. merchants still in the dark about EMV. Last month, FOXBusiness.com reported that of the 23 million small businesses in the U.S., a majority don't think they'll be ready to transition to EMV by the October 2015 goal. Last week, AmEx launched its Small Merchant EMV Assistance Program, a $10 million national program with the dual purpose of combating credit and debit card fraud, and also helping U.S. SMBs to adopt the more secure EMV technology. Merchants that have less than $3 million in annual sales (excluding franchisees) and that have upgraded their terminals can apply for a $100 reimbursement from American Express through April 30, 2015. foxbusiness.com

Study: POS technology alive and well - North American shipments up 5% The boring old POS terminal may not be so boring after all. According to new research from IHL Group, North American POS shipments grew by 5.2% year-over-year in 2014, a time when many were calling for a reduction in shipments due to mobile. chainstoreage.com

U.S. Authority to Regulate Cybersecurity Challenged

RadioShack will stop accepting gift cards after Friday

Two-thirds of consumers expect drone-delivery in next five years

Quarterly Same Store Sales Results
Weis Markets Q4 up 3.5%
PetSmart Q4 up 2.6%
Village Super Market Q2 up 2.5%
American Eagle Q4 flat
Ascena Retail Group Q2 down 2% - Justice down 6%, Lane Bryant up 1%, maurices up 8%, dressbarn up 2%, Catherines up 9%
Abercrombie & Fitch Q4 down 10%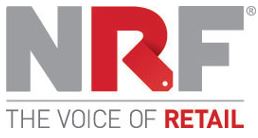 NRF's 2015 Dream BIG Scholarship - Apply today - Deadline: March 31 If you love working in retail, and are looking for exciting opportunities to enhance your career within the retail industry, invest in yourself and learn more about the Dream BIG scholarship. The National Retail Federation is collaborating with University of Phoenix to award 20 full-tuition scholarships to people in the retail industry who want to enhance their career through education. Angelo Chavez, district asset protection manager for Albertsons, was one of last year's scholarship recipients. This year, it could be you! The deadline to apply is Tuesday, March 31, 2015. Learn more today at nrf.com/dreambig.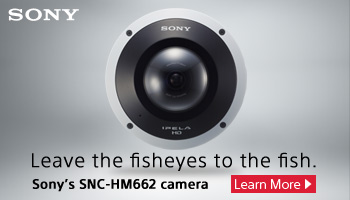 All the news - One place - One Source - One Time
The D&D Daily respects your time
& doesn't filter retail's reality
Report Your News!
(content subject to approval)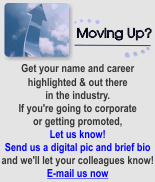 Vendor Spotlight




Protection 1 Names New Security Industry Veterans to Key Field Management Positions
Company Continues to Attract Top Talent to Round out its Field Operations
CHICAGO - March 2, 2015 - Protection 1, the largest full-service business and home security company in the U.S., today announced that it has hired or promoted several industry veterans in the month of February to complement its field management organization. They include: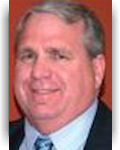 Craig Taylor who has been hired to fill the position of General Manager for Protection 1's Los Angeles market. Taylor will report to William Rickard, Regional Vice President for the West. Taylor started his career in the security industry in 1987 when he accepted a general manager position for a regional security dealer. In 1992, Taylor re-located to Hawaii to manage post-disaster projects for a commercial contracting organization after Hurricane Iniki struck the islands. He continued to serve 10 years as Vice President of Mainland Operations for the organization. Taylor returned to the security industry in 2008 as a branch manager for ADT in the Los Angeles/Torrance area. During his 7-year tenure at ADT, he held various management roles including Branch Manager, Area Administrative Manager, Area Operations Manager and Area General Manager.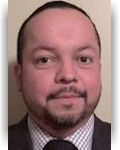 Juan Hernandez is now the new Commercial Sales Manager for the Chicago area. Hernandez will report to General Manager Scott Mohr. Hernandez has 22 years of sales experience in diverse industries including four years in the security industry. He also possess more than 15 years of management experience leading sales teams. Prior to joining Protection 1, Hernandez was the sales manager for Alarm Detection Systems, Inc.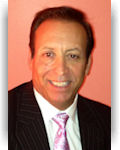 Tony Pacaccio has been promoted to the position of Commercial Sales Manager for the New Orleans office. Pacaccio joined Protection 1 two and one half years ago as a Commercial Security Consultant. He will report to General Manager Louis Quijano. Pacaccio started his career as Police Detective where he served for 10 years, he then moved into corporate security and held executive level positions at a number of financial institutions for the next 13 years. Part of his duties included managing and leading a team of six individuals in the security and investigations division of a multi-state financial holding company. He was also responsible for developing policies and procedures and working closely with the bank executive staff. He has been in security sales for the past 10 years.
"At Protection 1, we are dedicated to providing a company culture where individuals can thrive, grow their careers and make a real difference in the success of the entire organization," said Don Young, Protection 1's Chief Information and Operating Officer. "For that reason, we continue to attract and retain the best and the brightest in the industry."

Loss Prevention News Network

Joining us from Protection 1, Rex Gillette, Vice President Retail Sales, and Jim Shepherd, National Account Manager, LPQ, talk about the company's latest accomplishments and the exciting things to come in the future. As a solution provider that invests significantly in people and technology, Protection 1 takes customer service seriously. Rex and Jim tell us about Protection 1's new Tech Tracker notification service, the recently announced Field Services Organization, and other initiatives aimed at strengthening their unwavering commitment to their customers, the industry and the communities they serve.

---
Hedgie Bartol, Retail Business Development Manager - North America, Axis Communications, chats with Amber and Joe in this LPNN Quick Take. Hedgie talks about Axis' entry into the access-control market and the benefits for retailers that pair IP video with network-controlled intelligent devices.

Solution Providers, have a video or commercial you want to publish? Contact us.


2015's Let's Get LP Social
We still want your Group LP Selfies - So keep them coming retail LP teams!

Submit a group selfie of you and your LP team and you could get a plaque. Please submit a high resolution photo (300 dpi) and logo at 5" wide for your printed plaque, and if you have a tagline or slogan either from your team or from the company, please send it to us as well for inclusion on the plaques and here on the Daily. Click here for more details.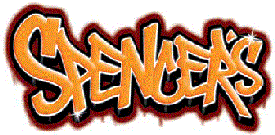 Spencer's/Spirit Halloween Asset Management Family

"250+ Years of Experience and Goin' Strong"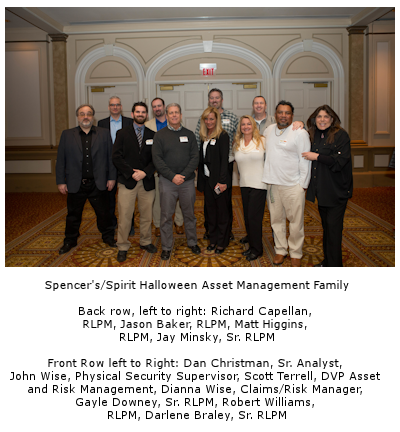 View all the selfies here!
Sponsored by:



e-commerce

Sponsored by The Zellman Group
PayPal Unveils Plans For NFC Card Readers
PayPal announced the new reader at Mobile World Congress in Barcelona on Monday (March 2). The device, which PayPal is still calling the PayPal Here Chip and PIN reader, pairs via Bluetooth with an iOS or Android smartphone or tablet running the PayPal Here app. It's about the size of a pocket calculator, has a small screen, a 13-key keypad, a slot for accepting EMV chip cards and an LED to indicate when it detects a contactless payment card or other NFC device. PayPal plans to roll out the reader in the U.K. and Australia this summer, and for U.S. merchants later in 2015, but didn't say how much the device will cost. However, the current U.K. EMV PayPal Here device sells for 69.96 pounds, or about $108, according to VentureBeat, which speculated that the new NFC version will run between $100 and $200 in the U.S. pymnts.com

Survey: Free shipping still drives online purchases According to the second UPS Pulse of the Online Study conducted with comScore Inc., American online shoppers are open to new trends on social media and in-store technologies, making more purchases on tablets than any other market. Free shipping continues to drive purchasing decisions as 58% of online shoppers reported adding items to their shopping cart in order to qualify for the incentive. Further, 83% are willing to wait an additional two days for delivery if shipping is free, and 68% said free returns shipping is needed to complete a sale. Only 44% of online shoppers said they were satisfied with the flexibility of changing delivery days or rerouting packages. chainstoreage.com

"Fraud is not a person - it is a dynamic grouping of statistics that deviate from the norm."
Stuart B. Levine, CFI, CFCI
CEO, The Zellman Group & Zelligent


ORC News
Sponsored by Security Resources
Chicago police arrest several in alleged $2M smash-and-grab burglary ring Chicago police announced they have arrested several people in connection with a series of smash-and-grab burglaries committed over the last two years. Police said more than 40 businesses were the victims of this criminal operation, which netted more than $2 million worth of merchandise, including everything from electronics, to fur coats, to designer jeans. The alleged thieves were seen on surveillance video using stolen vehicles to crash into businesses before racing from the scene with merchandise. The two-year-long crime spree, police say, was the work of South Side gang members. Police announced Tuesday the arrests of four Chicago men. Police also arrested an unnamed juvenile, and identified four more men being sought. Dozens may have been involved in the more than 40 alleged burglaries in Chicago, the suburbs and other parts of the Midwest. The retailers targeted range from big box stores, to high-end Gold Coast boutiques and mom-and-pop businesses on the South and West Sides. abc7chicago.com

Martinsville, VA Police take aim at Regional Theft Ring targeting grocery stores and pharmacies The Martinsville Police Department is working to stop shoplifting in the city. Police chief Sean Dunn says it's a crime on the rise in the city and its part of something a lot bigger. "We think this is a broader regional organized theft type ring," says Chief Dunn. "We don't think this is just Martinsville, Henry County we think it goes a number of jurisdictions the same people." Chief Dunn says some of the targets are grocery stores and pharmacies like CVS on East Church Street. Last month police say a man and a woman left the store with three baskets full of razor refills, deodorant, and body wash. The items are worth about $900 total. "We're not only going after the shoplifters but we're going after the organization if they exist behind this retail theft," says Dunn. In several cases, Chief Dunn believes some of the stolen items are then sold at local flea markets. He says its a crime the police department is working to stop. "We've increased our presence at our retail stores," says Dunn. "We found our primary targets so we've been parking police cars there, recording activity that's going on and have officers making a sweep through stores." wsls.com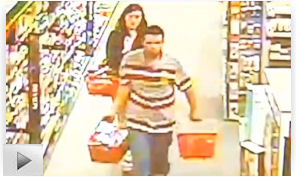 Couple and daughter accused of theft scheme at Batavia, NY Target A scheme to steal or pay reduced prices for merchandise from a city department store led to the arrest of three members of the same family, including a woman and her daughter who worked there, according to the Genesee County Sheriff's Office. Janet M. Knauss, 49, of Caledonia, who worked as a cashier at the Target on Veterans Memorial Drive, was charged with felony counts of grand larceny and falsifying business records, and a misdemeanor count of conspiracy, deputies reported Tuesday. The charges are related to her conspiring with her husband and daughter to steal more than $1,400 in merchandise on myriad occasions. The thefts were perpetrated through false discounts, voided transactions and bagging items without scanning them, deputies said. buffalonews.com

Boston woman sentenced to 54 months in prison for multi-state credit card fraud scheme - Bought gift cards and high-value merchandise in stores A Boston woman was sentenced to 54 months in federal prison in connection with a fraudulent credit card scheme that operated in New Hampshire, Massachusetts and Georgia. Lois Patricia Patton (a/k/a "Trida" and Lois Patton-Haynes), 45, was sentenced in United States District Court for the District of New Hampshire for conspiracy to commit wire fraud and aggravated identity theft. According to U.S. Attorney John P. Kacavas, in April 2014 Patton conspired with others to purchase gift cards and high-value merchandise at retail box stores in the three states using retail credit card accounts and lines of credit that she and her co-conspirators opened in names of others without their authorization or knowledge. Patton and the others were able to do that by using misappropriated personal identifying information, false identification cards and, on some occasions, disguises to make the illegal transactions. As part of her sentence, Patton is to make total restitution of $15,604 to Synchrony Bank, Citibank N.A. and Target Financial & Retail Services. unionleader.com

Deputies search for 2 female suspects related to Estero, FL Apple Store theft Southwest Florida Crime Stoppers is asking for the public's help identifying two women believed to be working together to covertly steal more than $1,500 in electronics from the Apple Store in Estero. According to detectives, the female with dark hair, wearing a black shirt, entered the Apple Store at the Coconut Point Mall around 12:40 p.m. on February 21st. As she stood near the accessories section of the store, a clerk asked her if she needed help, to which the woman stated she was "just looking." Moments later, a second female with blonde hair showed up, and appeared to block the other female, as she loaded up a Go Pro video camera, three sets of wireless Beats headphones and a Beats speaker into a black bag. The women then left the store, never paying for the $1,550 in electronics that were stolen. Three days later, on February 24, the dark haired female, this time wearing a black and white shirt, showed back up at the same Apple Store, walking away with numerous electronic items valued at $4,499, again without paying. jrn.com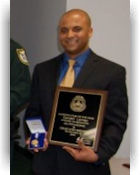 Volusia County Sheriff's Office Honors Law Enforcement Investigator for Busting Florida ORC Crime Ring When a large-scale organized retail theft ring was recently discovered operating out of Deltona, it took an investigator with dedication, motivation and tenacity to take on the complex case. Fortunately, Volusia County Sheriff's Investigator Cordell Lemay was more than up to the task. Working in conjunction with the Seminole County Sheriff's Office, Investigator Lemay helped topple the criminal organization with five racketeering arrests. His skillful handling of the case earned Investigator Lemay recognition last November as the Volusia County Sheriff's Office's Investigator of the 3rd Quarter of 2014. Investigator Lemay was assigned the retail theft investigation back in May 2014. Through the investigation, it was learned that the organization's criminal activity spanned multiple jurisdictions and involved numerous suspects and the theft of more than $1.25 million in property from retail stores in just a year's time. "Nearly every day, Investigator Lemay came to work early and stayed late," Sergeant Todd Smith noted in a memo nominating Investigator Lemay for the award. "He worked on the weekends, on his days off and even in the middle of the night. He sacrificed his personal life and free time in order to bring down this complex and devastating organization." volusiasheriff.org

Muskegon Hts., Mich. woman sentenced to 18 months for organized retail crime

Traffic stop leads to arrests of 3 Bronx men with fake credit cards
Do you have an ORC case to share?
Share your ORC news and help the industry grow

Retail Crime News

Sponsored by NuTech National
Details emerge in fatal shooting at Toronto McDonald's The security guard involved in a fatal shooting at a Toronto McDonald's early Saturday worked for Intercon Security, a company recently acquired by Montreal-based private security firm GardaWorld. Donny Ouimette, 25, and 39-year-old Ryan Hind died after a physical altercation with the armed security guard who had entered the restaurant on Danforth Avenue near Coxwell Avenue at about 3 a.m. to buy food while working nearby, Toronto Police said. Police haven't laid any charges yet and have not identified the security guard involved. His own hand was also shot, Constable Victor Kwong said Monday. theglobeandmail.com

$5-10 Million in Electronics Stolen From a West Sacramento Warehouse Police are in the early stages of an investigation into an elaborate heist that resulted in what sources estimate is 5 to 10 million dollars worth of stolen electronics from a West Sacramento warehouse. The burglars had to bypass alarm systems at Valley Relocating and, under the cover of darkness, make off with pallets of computer products. West Sacramento Police are investigating whether a reported power outage in the area this weekend had anything to do with the burglary. West Sacramento Police were notified of the theft Monday morning, after a warehouse employee discovered what had happened. Detectives did not disclose any leads. fox40.com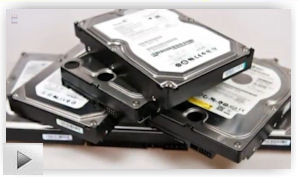 Luxottica corporate employee indicted after making $190K in fraudulent purchases - Felt the company 'owed it to her' A Cincinnati woman faces felony charges after police say she stole nearly $190,000 from her Mason employer and used the funds to purchase designer jewelry, weight loss drugs and new windows for her home, among other items. A Warren County grand jury Friday indicted Kennyetta Louis, 33, on four felony charges of theft and aggravated theft, identity fraud and misuse of a credit card. Louis is accused of making $189,652 in unauthorized purchases on a corporate credit card from Luxottica between July 22 and Nov. 15. The Forest Park woman worked there as a temporary employee managing a corporate credit and gift card division, according to a police report. Luxottica, the world's largest eyewear maker, is the parent company of LensCrafters, whose retail division is headquartered in Mason. Company officials told police that on July 22, Louis had been instructed by a supervisor to cancel an American Express credit card used by an employee who had recently died. According to police, Louis admitted to instead having the card re-issued and mailed to her home where she used it to purchase purses, clothes, shoes, jewelry, airline tickets, hotel rooms, meals, concert tickets, dental braces for her daughter, kitchen appliances and windows for her home. Police say Louis admitted to the thefts and said she felt Luxottica "owed it to her" because the company didn't provide her with paid vacation time, insurance or a competitive salary. cincinnati.com


Shreveport, LA Circle K store manager charged with felony theft of $37,000 A Bossier City woman is behind bars after deputies say she stole nearly $37,000 from the Shreveport convenience store she managed. Caddo Parish deputies say 40-year-old Shemekia Parker stole the money from Circle K in the 800 block of Olive Street. Parker was responsible for preparing daily deposits and is accused of manipulating accounting records in an attempt to hide the theft. She allegedly stole the money between January 24 and January 28. Deputies say during a surprise audit, Parker was asked for two missing deposits and said she to had to get them out of her car. She allegedly fled the scene and never returned to the store. Parker was located Monday at a store on North Market Street, which was her new place of employment. She was arrested and charged with felony theft. ksla.com
Two Subway employees skimmed nearly $4,000 in cash in Lewisburg, PA Two Subway restaurant employees stand accused of altering receipts and pocketing more than $3,700 over five months at the Kelly Township shop, state police report. Charges were filed Feb. 20 against Kayla Deivert, 26, and Robert Merrill, 31, both of Lewisburg. They are accused of taking the money between July 6 and Nov. 6, 2014, from the store at 7515 West Branch Highway in Lewisburg. According to court documents, Deivert and Merrill would charge customers at this Subway store the correct amount of sale. But they later would void the sales receipts and entered lesser, false amounts, pocketing the difference. Store security video also showed both Deivert and Merrill accepting cash as payment for food, then later altering the receipts. Deivert and Merrill would both put the cash for the correct amount of sales into the register drawer and later remove the overage throughout their shifts. dailyitem.com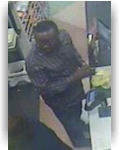 Egg Harbor Township, NJ police seek help in identifying fraudster The Egg Harbor Township Police Department is seeking the public's assistance in identifying a suspect in a fraud incident. On Feb. 2, a man described as a dark-skinned black man used a fraudulent credit card to purchase gift cards at the Shoprite at English Creek and the Shoprite in Somers Point. He also made a purchase Dunkin Donuts in Mays Landing and attempted to purchase gift cards at the Acme in Mays Landing. The man is approximately 40 years of age wearing glasses and has a beard. The victim reports she still has the credit card in her possession. The suspect also made purchases with a separate credit card, but it is unknown who the victim is at this time. pressofatlanticcity.com

Brunswick Co., NC woman threatens to blow up Walgreens during attempted robbery A Brunswick County woman is behind bars after allegedly threatening to blow up a Shallotte Walgreens during an attempted robbery Sunday. According to arrest warrants, Jennifer Dawn Smith, 37, of Southport entered the Shallotte Walgreens located at 4577 Main Street and allegedly passed a note to the pharmacy department. The note threatened to "blow up the building" if she wasn't given any pain medication. According to Chief Rodney Gause of the Shallotte Police Department, the pharmacy stalled long enough for officers to arrive at the store and arrest Smith. Officers confiscated a metal grinder, a soda straw, and a glass smoking pipe from Smith. wect.com

Imprisoned Saginaw man gets up to 20 years for stealing sports apparel from Bay County Walmart Stealing sports apparel from Walmart and fighting with loss prevention officers has resulted in a Saginaw prisoner getting up to another 20 years in prison. When he pleaded, Hill said that on the afternoon of Feb. 27, he went into the Walmart in Bangor Township intending to steal clothing. A struggle ensued between Hill and two loss prevention officers, one male and one female. He said he ended up elbowing the woman in the face. Court records indicate the woman suffered a bloody nose as a result. Loss prevention officers ended up subduing Hill and took him to their office. They found on him several Detroit Red Wings hats, a Major League Baseball hat, a Hanes thermal shirt and an ALCS Champs hat, for a cumulative value of $101.26, court records show. mlive.com

Police investigate fraud device on ATM
Police are investigating after a bank customer found a skimming device on a South Carolina ATM machine on Sunday. The man, whose name is being withheld, told WYFF he knew something was wrong when he went to the ATM machine. He looked down and saw a skimming device that fit perfectly into the card reader. When he took the device to police they found a camera that was being used to record customers as they entered their pin numbers. myfox8.com

UK - Meet Kim Farry: 'Britain's Most Shameless Shoplifter' Farry, who has stolen a reported 2 million pounds worth of stuff, went on the British show 'This Morning' to talk about how she came to be known as 'Britain's most shameless shoplifter'. The mum-of-six explained how what started as a way to provide food for her family turned into a 'career' that lasted years and even landed her in prison. Kim said: "My mum had 9 kids on her own because my dad left her. I came down one morning and she was breaking her heart. She had one egg between 9 of us. I took it upon myself to get food and that's how it started. Kim said she has stolen in order to kit out her home with things such as lights, tables, chairs and a widescreen TV. She's bought 6000 pounds worth of shoes over the years and even used some of the money to pay for a boob job. metro.co.uk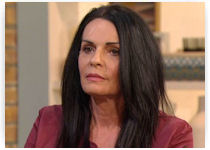 La Habra Walmart evacuated after recieving bomb threat

Thief warns Nordstrom LP Officer: "Don't get stabbed."

Two Milwaukee men face charges for stealing computers from Walmart twice in Feb.

Three Teens and Adult Arrested In Major OKC Burglary Ring

Man flees police after stealing almost $900 in baby formula from Target

Armed Robbery suspect leads officers on high-speed chase through three counties in Anderson, SC


Robberies and Burglaries
● California Pizza Kitchen - Creve Coeur, MO - Armed Robbery
● CVS - Lincoln, NE - Robbery
● CVS - Statesville, NC - Armed Robbery
● CVS - Tampa, FL - Robbery/Shooting - one suspect still on the loose
● Dollar General - Crestline, OH - Robbery
● Game Stop - Balch Springs, TX - Robbery - Suspect still on loose
● Marathon - Belle Glade, FL - Armed Robbery
● Metro PCS - Oklahoma City, OK - Burglary
● Music Lovers Audio and Video - San Francisco, CA - Burglary
● Nordstrom Rack - Upper Merion, PA - Robbery
● Pizza Hut - Omaha, NE - Robbery
● Turkey Hill - Swatara Twp, PA - Robbery
● Walgreens - Elkhart, IN - Robbery
● 7-Eleven - Kansas City, KS - Armed Robbery - Off-duty Deputy shot



Featured Job Listings
Sponsored by NuTech National
Feature Your Job Here For 30 Days -
70% Aren't On the Boards
VP of LP
Mattress Firm
Houston, TX
Mattress Firm
Director of Risk Mgmt & AP
Goodwill - Easter Seals, MN
ST Paul, MN
Goodwill - Easter Seals, MN
Director Fraud Analytics & Investigations, Global Investigations
Starbucks
Seattle, WA
Starbucks
Director AP
Big Lots
Columbus, OH
Big Lots
Director of LP
Haagen Grocery Stores
Seattle, WA
Supervalu
Director of LP
PacSun
Anaheim, CA
PacSun
Director Global AP
KFC & PH
Plano, TX
YUM! Brands
VP Supply Chain, LP & Safety
Ross Stores
Ft. Mill, SC
Ross Stores
VP of Sales
Checkview
Chanhassen, MN
Checkview
Corporate Mgr LP
Five Below
Philadelphia, PA
LinkedIn
Regional Dir AP
Rite Aid
Albany, NY
Rite Aid
Regional Dir AP
Rite Aid
Warwick, RI
Rite Aid
Regional Dir AP
Rite Aid
Baltimore, MD
Rite Aid
Dir of AP Dist. Centers
Dollar General
NA
Dollar General
Director of Divisional LP
Dollar General
Goodlettsville, TN
Dollar General
Director Market LP
Walgreens
Phoenix, AZ
Walgreens
Director Market AP
Walgreens
Guaynabo, PR
Walgreens
Director Market AP
Walgreens
Denver, CO
Walgreens
Director Market AP
Walgreens
Southfield, MI
Walgreens
Director Market AP
Walgreens
Roseville, MN
Walgreens
Regional LP Manager
National Stores
Chicago, IL
Downing & Downing
Regional LP Manager
National Stores
Northern Bay Area, CA
Downing & Downing
Regional LP Manager
National Stores
Phoenix, AZ
Downing & Downing
Market Asset & Profit Protection Manager
Sears
Little Rock, AR
Sears Holdings Corp
Zone Asset & Profit Protection Mgr
Sears
Miami, FL
Sears Holdings Corp
Zone Asset & Profit Protection Mgr
Sears
Cincinnati, OH
Sears Holdings Corp
Zone Asset & Profit Protection Mgr
Sears
Cleveland, OH
Sears Holdings Corp
Market Asset & Profit Protection Manager
Sears
Baltimore, MD
Sears Holdings Corp
Market Asset & Profit Protection Mgr
Sears
Los Angeles, CA
Sears Holdings Corp
Zone Asset & Profit Protection Mgr
Sears
Houston, TX
Sears Holdings Corp
Zone Asset & Profit Protection Mgr
Sears
Dallas, TX
Sears Holdings Corp
Regional AP Mgr
SpartanNash
Grand Rapids, MI
LinkedIn
LP Manager
Bowlmor AMF
Long Island, NY
Bowlmor AMF
LP Manager
Bowlmor AMF
Dallas, TX
Bowlmor AMF
Regional LP Manager
PetSupermarket
Tampa, FL
Downing & Downing
Regional LP Manager
Tilly's
Orlando, FL
Tilly's
Market AP Specialist
REI
San Francisco, CA
REI
Market AP Specialist
REI
Chicago, IL
REI
Sr Retail AP Specialist
REI
Denver, CO
REI
Sr Retail AP Specialist
REI
Bloomington, MN
REI
Market AP Specialist
REI
Los Angeles, CA
REI
Store AP Officer
Wegmans
Buffalo, NY
Wegmans
AP Officer
Wegmans
Rochester, NY
Wegmans
Sales Representative
NuTech National
Maitland, FL
NuTech National
National Account Executive
Checkview
Northeast Region
Checkview
National Account Executive
Checkview
United States
Checkview
Corporate Investigator
Confidential
San Francisco Bay, CA
Confidential
National Account Manager
Vector Security, Inc
TBD
Vector Security, Inc

Limited Time Only - Post Your Multi-Unit LP jobs for FREE - Learn More Here


Daily Job Alerts


Appearing One Day Only
View our Internet Jobs Archives here
AP Manager
BJ's Wholesale Club
Hamilton, NJ
BJ's Wholesale Club
LP Specialist
Ralphs
San Fernando, CA
Kroger
Dept Mgr LP & Safety
Lowe's
Southwest Ranches, FL
Lowe's
Dept Mgr LP & Safety
Lowe's
Kissimmee, FL
Lowe's
District LP & Safety Mgr
Office Depot
Chicago, IL
Office Depot
Mgr Safety & Compliance
Alb/Sfy Company
Pleasanton, CA
Safeway
LP Manager Hrly
Kmart
New Albany, IN
Sears Holdings Corp
LP Manager Hrly
Sears
New Hartford, NY
Sears Holdings Corp
LP Manager Hrly
Kmart
Butte, MT
Sears Holdings Corp
LP Manager Hrly
Kmart
Livonia, MI
Sears Holdings Corp
LP Manager
Sears
Escondido, CA
Sears Holdings Corp
LP Manager
Sears
Cambridge, MA
Sears Holdings Corp
LP Manager
Sears
Richmond, CA
Sears Holdings Corp
LP Manager Hrly
Kmart
Neptune Beach, FL
Sears Holdings Corp
LP Lead
Sears
Homewood, AL
Sears Holdings Corp
District AP Mgr
Stage Stores
Syracuse, NY
Stage Stores
District AP Mgr
Stage Stores
Little Rock, AR
Stage Stores
AP Team Leader
Target
Greenwood, IN
Target
ETL Assets Protection
Target
Richardson, TX
Target
AP Manager in Training
Walmart
Phoenix, AZ
Wal-Mart
AP Manager in Training
Walmart
Newington, CT
Wal-Mart
LP Manager
Old Navy
Connecticut
Gap Inc


Home of the Industry's Original
On the Move

Michelle Benjamin was promoted to Asset Protection Analytics Manager for dressbarn.

Post Your New Job or Promotion!
See all the Industry Movement


Your Career
Sponsor this section of the Daily
4 Ways to Be the Boss Employees Want to Work For As a leader, employee job satisfaction can impact your organization, especially if you see a lot of employees leaving. You'll benefit greatly if you can strive to be the best manager you can be, and your employees will feel more happy at work. Here are four tips to help you be the boss everyone respects and admires. Share the power

The Kind of Homework that Helps Coaching Stick Managers can have a powerful and positive impact on employees' performance and development by becoming their coach. The key to making coaching even more effective is to give your employees some homework at the end of each coaching session. Here are some examples. Make it employee-centered

Pump Up Your Team by Encouraging Employees to Visualize Their Success Hard work and passion helps fuel the workplace toward the ultimate goal: success. If you don't have a vision, however, you may find that results are lacking. Visualizing success helps create accountability so everyone knows they are in control of their results. Here are some techniques to help employees visualize their success. Use imagery

7 Habits of Good Bosses
Being a good boss isn't easy. On top of everything you have to get done throughout every work day, you also have the responsibility to motivate, direct and reward your employees who each have unique approaches and needs. Here are some habits you can adopt to help improve your capabilities as a leader. Open communication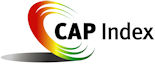 Tip of the Day
Sponsored by Vector Security
Social networking sites have in essence dissolved any distance between the professional and the personal life of an executive. They enable employers to see every aspect of one's life at any given moment and can show historical patterns that resumes may not overcome in the future. What a person does on the net stays on the net, what is written will be read and, as time goes on, background checks will include social networks that go well beyond Linkedin. On the flip side, one could do well to maintain a sense of professionalism in every thing they do on the net and their profiles.

Just a Thought,
Gus







Upcoming Events
---
Recruiting?
Get your job e-mailed to everyone... everyday
Post on our Featured Jobs Board!
Reach your target audience in 2015 every day!
Request our 2015 Media Kit
update account / change e-mail
unsubscribe FEEDBACK
www.downing-downing.com

Advertise With The D&D Daily




36615 Vine Street, Suite 103
Willoughby, OH 44094
440.942.0671
copyright 2009-2019
all rights reserved globally