The D&D Daily Mobile Edition
March 5,

2015



The LP Industry's #1 News Source - Informing, Educating and Instilling a sense of community


Moving Up

Crystal Collins was named Director of Retail Asset Protection for Meijer. Congratulations Crystal!

News Brief
Sponsored by WG Security Products, Inc.
Asset Protection: people, property, and reputation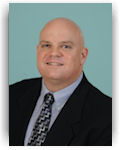 By: Rhett Asher, Vice President, Asset Protection, Data Security & Crisis Management, Food Marketing Institute

Over the years, I've learned that asset protection really boils down to just three words: people, property, and reputation. These areas are the focus of this year's FMI Asset Protection Conference, March 9-12 at the Peabody in Memphis, TN.

People are at the heart of asset protection. It is people that help secure company assets, but it's also people we aim to protect. In our program we'll explore success strategies of several different company departments, evaluate payment technologies and security risks and discuss breach challenges. Knowing that better individuals equal better employees, we also feature leadership development opportunities that nurture the "whole employee" and help develop better leaders.



Asset protection is also about property. This past year has been filled with new industry challenges and threats, as well as different twists on old familiar tactics. This highlights the need for us to remain diligent in driving more creative solutions in all areas of asset protection throughout the organization. We'll have FOX News National Security Analyst, KT McFarland discuss today and tomorrow's flashpoints in asset protection from a global standpoint.

A strong reputation is what every asset professional strives for. By learning how to mitigate various risks, handle critical crisis management issues, and build world-class safety and risk cultures your organization's reputation can be strengthened and secured. Our keynote speaker, the Navy's first female Tomcat F-14 fighter pilot Carey Lohrenz, will tackle this area and share the fundamentals that helped her "win" in the cockpit at Mach 2, and also helps teams win in business--by learning the importance of remaining relevant.

People, property and reputation - the three keys to asset protection and all areas in which food retail asset protection professionals can fine-tune their skills. Learn more about FMI's Asset Protection Conference at www.fmiassetprotection.com and join the conversation on Twitter using #FMIAsset2015.
Ex-President and Director of electronics-retailer TigerDirect sentenced to 5 years in prison - Two brothers' $10M kickback scheme Two former senior executives for consumer electronics retailer TigerDirect Inc. and its parent Systemax Inc. were sentenced Tuesday in Florida federal court, each to several years in prison for their roles in a multimillion-dollar kickback scheme with foreign suppliers, and will be required to pay restitution. U.S. District Judge Jose E. Martinez handed Carl Fiorentino, 57, a prison term of over six years, while 55-year-old Gilbert Fiorentino got five years behind bars. Records show their scam cost Systemax at least $27 million in higher supply costs and that Carl Fiorentino alone received at least $9.5 million in kickbacks from a Taiwanese supplier, RICI International. Read more about this corporate kickback scheme in our D&D Daily coverage last November here. miamiherald.com law360.com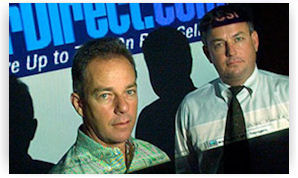 AutoZone seeks retrial in $186-million discrimination case Auto parts retailer AutoZone Inc, on Wednesday asked for a new trial in the case of a San Diego area store manager who was awarded $186 million last year after a jury agreed she had been demoted and later fired after telling her bosses she was pregnant. At a hearing in San Diego Federal Court, the company asked for a retrial based on what it said were inappropriate incidents involving jurors. AutoZone's lawyer also said that the verdict was based on passion and should be overturned. Rosario Juarez, 43, began at AutoZone in 1999 as a cashier and worked her way up to store manager. She was demoted in 2005 after she told her manager she was pregnant and later filed a complaint over the demotion. Juarez was fired in 2008 amid allegations that she stole $400 from the store. But the loss prevention manager who got Juarez fired later testified she was told to target Juarez. After eight days of trial and less than two days of deliberations, a federal jury awarded Juarez $870,000 in damages and another $185 million in punitive damages. reuters.com

Senator calls for Lumber Liquidators investigation following '60 Minutes' report
The Senate is turning up the heat on Lumber Liquidators, and shares of the company are getting whacked. In a letter sent to regulators on Wednesday, Senator Bill Nelson (D-Florida) has asked the heads of the Consumer Product Safety Commission (CPSC), the Centers for Disease Control and Prevention (CDC), and the Federal Trade Commission (FTC) to test the company's flooring highlighted during a report on "60 Minutes" on Sunday night. "I ask that your agencies independently investigate and test these specific Chinese wood laminate products to determine if they present a risk to the public under the Consumer Product Safety Commission's (CPSC) authority under the Federal Hazardous Substances Act or the limits prescribed by Congress in the Formaldehyde Standards for Composite Wood Products Act." Read the senator's full letter here. businessinsider.com

Target Makes $1 Billion Bet on Digital
On last week's earnings call with analysts, Target CEO Brian Cornell said the company's first priority was "to drive industry leading digital sales growth" and "become a leading omnichannel retailer." Yesterday, Mr. Cornell and his team began to provide analysts with some answers on how they intend to achieve those goals. For one, Target announced it would allocate roughly half of the company's $2.1 billion capital expenditures budget for technology, supply chain and inventory management upgrades to help connect more effectively and efficiently with digital consumers. retailwire.com

Interface Security Systems provides technology makeover for 8,200 Family Dollar stores Systems integrator Interface Security Systems (ISS) is more than halfway through a technology makeover for all of Family Dollar's 8,200 retail store locations. The "Flat Rate Managed Services Project" bundle includes Internet, cellular backup, VoIP phone service, WiFi, PCI security series, intrusion detection, video surveillance and video verification. At Family Dollar, the "total overhaul" of technology will "facilitate a lot of new things," including the use of security video and other data points for business intelligence and mobile applications as well. The project has been underway for a couple of years. ISS completed a 100-store pilot project for Family Dollar in the fall of 2013. It was awarded the contract for all stores in April of 2014. The deployment started in July and is expected to be completed this June. ISS is converting close to 1,000 stores per month, which equates to about 50 stores per day. securitysystemsnews.com

Credit Card Breach at luxury hotel chain Mandarin Oriental In response to questions from KrebsOnSecurity, upscale hotel chain Mandarin Oriental Hotel Group has confirmed that its hotels have been affected by a credit card breach. Reached for comment about reports from financial industry sources about a pattern of fraudulent charges on customer cards that had all recently been used at Mandarin hotels, the company confirmed it is investigating a breach. krebsonsecurity.com

EMV Expected to Increase Application Fraud
The arrival of EMV chipped cards could trigger an increase in credit-card related scams, but analytics could help institutions combat the problem. "The U.S. has $3 billion in losses associated with the card-present fraud, when we roll EMV out where is that fraud going to migrate to? The fraudsters are not going to give up that type of income." Application fraud can take place several ways. Criminals often first commit typical identity theft, whereby they steal someone's identity to open an account. When successful, fraudsters often springboard into adding themselves to a valid account through ID manipulation. In ID manipulation, also called synthetic identity fraud, criminals use actual information, such as social-security numbers, to create fake identities. Technology research and consulting firm Gartner estimated synthetic identity fraud makes up 20% of current credit charge-offs and 80% of credit card fraud losses. cutimes.com

Apple Pay's 'fraud problem' stems from bank's easy verification process Apple and its banker pals may have inadvertently lowered the barrier to credit card fraud by adding pay-by-wave technology to iPhones, security experts fear. After a credit or debit card is added to an iPhone's Apple Pay, the details are encrypted and sent to banks along with records on the user's iTunes account activity, transaction history and physical whereabouts, as explained in its Apple Pay support page here. These records are used by banks to decided whether to approve adding a card to Apple Pay or to request further checks over a followup phone call. The aim is to weed out people adding stolen cards to Apple Pay. The issue is that some US banks have made this verification easier than it ought to be by only asking callers to prove their identity using the last four digits of their social security number. Social security numbers are not particularly hard for hackers to obtain, and evidence is emerging that the whole setup makes it easier for crims to rack up fraudulent bills on Apple Pay than by traditional plastic theft. theregister.co.uk

Will Drones Fly in Retail? - It's already happening in Germany Once reserved for sci-fi movies and high-tech war efforts, drones are quickly becoming part of the broader landscape. Amazon made headlines with its plans to make deliveries via drone, but there's an entire world of opportunity beyond that. Drones can help retailers in ways they've never imagined, from site selection and store design to security, building science and logistics. Retail industry futurist Doug Stephens says technology evolves so fast that the implausible can become the norm within a few years, pointing to the Internet and smartphones as examples of technological advances that went from obscurity to mainstream adoption by consumers and retailers in a short time. Stephens says the possibilities with drones are "too compelling for retailers to ignore. ... While we sit here in North America debating whether Amazon will eventually deliver packages by drone, DHL is already doing it in Germany," he says. nrf.com

Sony phasing out its retail stores - but will open 100 new in-store shops with dealers

Roundy's to open 5 new stores in 2015

Bealls to launch new specialty store concept, Bunulu

'Made in the USA' push gets boost from ports debacle

Investor to Staples: Improve your board

U.K. Supermarket Tax Chief Jailed for Insider Trading


Quarterly Same Store Sales Results
Kroger Q4 up 6% - full year comp's up 5.2%
Roundy's Q4 down 2.3% - full year comp's down 2.9%

February Same Store Sales Results
Tandy Leather Factory up 9%
Zumiez up 6.9%
L Brands up 6%
Rite Aid up 3.3%
Fred's flat
The Buckle down 2.7%
Conn's down 5.8%
Cato Corp. down 10%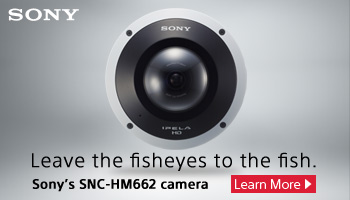 All the news - One place - One Source - One Time
The D&D Daily respects your time
& doesn't filter retail's reality
Report Your News!
(content subject to approval)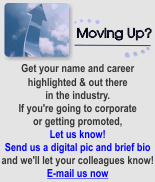 Vendor Spotlight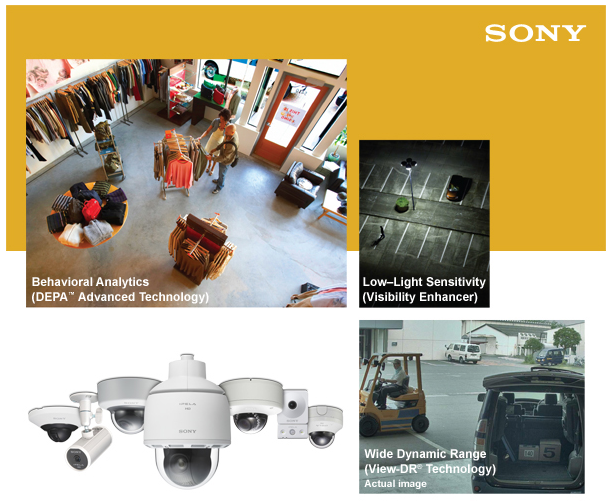 Today, everything from loss prevention to business intelligence depends on video. So it's never been more important to start with the best possible picture. Which is where Sony comes in. We're the imaging experts in everything from cinematography to mobile phones. So we can sharpen your image at the cash register. Enable you to see entrances and parking lots in low light or severe backlight. And identify warehouse traffic details as never before. But, beyond loss prevention, Sony video for retail can help you analyze and improve your business in the process. To see everything you can, first you've got to see your Sony representative.

See Sony cameras in action at sony.com/security

Loss Prevention News Network

Joining us from Protection 1, Rex Gillette, Vice President Retail Sales, and Jim Shepherd, National Account Manager, LPQ, talk about the company's latest accomplishments and the exciting things to come in the future. As a solution provider that invests significantly in people and technology, Protection 1 takes customer service seriously. Rex and Jim tell us about Protection 1's new Tech Tracker notification service, the recently announced Field Services Organization, and other initiatives aimed at strengthening their unwavering commitment to their customers, the industry and the communities they serve.

---
Hedgie Bartol, Retail Business Development Manager - North America, Axis Communications, chats with Amber and Joe in this LPNN Quick Take. Hedgie talks about Axis' entry into the access-control market and the benefits for retailers that pair IP video with network-controlled intelligent devices.

Solution Providers, have a video or commercial you want to publish? Contact us.

Press Releases

WZ & IAI Tests Interviewers' Skills at the FMI AP Conference
CHICAGO, March 4, 2015 - Wicklander-Zulawski & Associates (WZ) and the International Association of Interviewers (IAI) helps interviewers test their skills at the Food Marketing Institute's Asset Protection conference March 9-12 in Memphis. Participants can play IAI's version of the popular "CLUE" game by ultimately visiting all of IAI's solution provider sponsors.

The IAI sponsors are excited to see how fast participants discover their identities and will reward participants with cool prizes such as:

● CFI Scholarships
● A selfie stick
● Bluetooth speakers
● Bluetooth headphones
● IAI Memberships
Participants can pick up the "CLUE" game card at the IAI Power-Up Station, by seeing Wayne Hoover, CFI or by visiting one of our sponsors' booths. Sponsors participating include Checkview Corporation, InstaKey Security Systems, LP Innovations, Security Resources and General Dynamics IT.

"We thought the 'CLUE' throw-back game would be a fun way for participants to learn more about our IAI sponsors," said Wayne Hoover, CFI, executive director of IAI. "Several of our sponsors will be giving away Certified Forensic Interviewer (CFI) scholarships as well as IAI memberships to qualified participants. Stop by our sponsors' booths to inquire about these valuable educational packages."

Join IAI at www.certifiedinterviewer.com.

About the International Association of Interviewers
The International Association of Interviewers (IAI) is the only association specifically for CFI designees as well as all those dedicated to the art of interviewing and interrogation. The IAI mission is to provide educational, business and networking opportunities to interviewers from all disciplines through valuable resources such as instructive events, useful Web content, exclusive Webinars and much more. To learn more about IAI membership and existing educational resources visit www.certifiedinterviewer.com.


2015's Let's Get LP Social
We still want your Group LP Selfies - So keep them coming retail LP teams!

Submit a group selfie of you and your LP team and you could get a plaque. Please submit a high resolution photo (300 dpi) and logo at 5" wide for your printed plaque, and if you have a tagline or slogan either from your team or from the company, please send it to us as well for inclusion on the plaques and here on the Daily. Click here for more details.



The Staples Global Loss Prevention Team -
Division 1 at their Global LP Conference in Mystic, CT

"To become a world class Global Loss Prevention team through partnership with our customers and associates"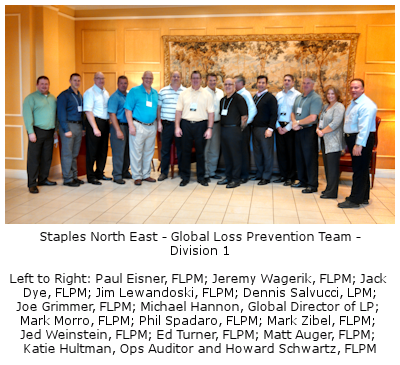 Originally published on September 17, 2014
View all the selfies here!
Sponsored by:



e-commerce

Sponsored by The Zellman Group
Why Voice Biometrics Could Be The Next Game-Changer In Authentication Voice biometrics authenticates a user based on numerous vocal characteristics like vocal tract geometry, harmonics, pitch and range, says AGNITiO. The authentication experience is practically invisible – and highly accurate.

Below are the four reasons why voice biometrics are key for strong authentication:

1) Security & Accuracy: Voice biometrics can offer more reliable, spoof-protected and accurate authentication thanks to technical improvements in microphones and processing power in both mobile devices and servers. Spoofing and hacking protection can also be implemented to combat replay attacks and unauthorized access.

2) Convenience: It is the least intrusive of all biometric modalities, and can be implemented with a one or two-second text-dependent passphrase, or with two to three-seconds of text-independent free speech. Higher levels of confidence to authenticate a transaction may depend on the transaction amount –for example, a bank will want a higher level of confidence to authenticate a $10,000 transaction as opposed to a $1,000 one.

3) Cost: Voice biometrics is more cost-effective – it doesn't require any hardware investment by the user. Microphones in mobile phones, tablets or PCs can be used so there are no additional costs.

4) Privacy: Server-based authentication engines provide control over service and data storage by the payment service provider. And for the consumer, the same authentication technology embedded in their device allows them to maintain control over their own biometric credentials, better protecting their privacy by eliminating the need to transfer sensitive information to servers. pymnts.com

Report: Debit-Card Fraud in Canada Hits Record Low, Fraud Moving to CNP and Across Border

All-in-one payment card uses Bluetooth to combine credit, gift cards and more

E-commerce helps fuel 41.7% year-over-year growth for Kate Spade & Co.

Abercrombie & Fitch E-commerce sales grew 10% in 2014

Best Buy's web sales climb almost 10% in Q4

"Fraud is not a person - it is a dynamic grouping of statistics that deviate from the norm."
Stuart B. Levine, CFI, CFCI
CEO, The Zellman Group & Zelligent


ORC News
Sponsored by Security Resources
Secret Service task force raids central Ohio businesses - $2M in skimming, tax fraud, identity theft A Secret Service task force raided a number of central Ohio businesses this week as part of an investigation into skimming, money laundering, tax fraud and identity theft. Agents arrested five people accused of operating an organized crime. The group stole about $2 million through skimming, tax fraud and identity theft, agents said. Schuck confirmed that investigators removed ATM and lottery machines from some of the businesses during the raids. The task force, which includes local law enforcement and state and federal agencies, investigates financial and electronic crimes. "The dismantling of this criminal operation demonstrates the exceptional capabilities of our task force partnerships," said Mark Porter, Secret Service special agent in charge. dispatch.com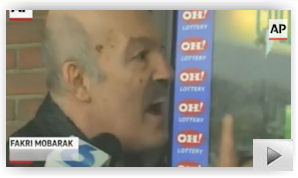 New York Jewelry Store Owner Pleaded Guilty for Purchasing and Reselling Jewelry Stolen in Armed Robberies A New York jeweler pleaded guilty in federal court in Atlanta Tuesday to two counts of interstate transportation of stolen property in connection with jewelry he purchased from an armed robbery ring and then sold in New York. Carlos Parra, 64, a resident of New Jersey, pleaded guilty before U.S. District Judge Steve C. Jones of the Northern District of Georgia. Parra admitted in court that he was contacted by a member of an armed robbery crew that stole over $100,000 in jewelry from a courier on Jan. 31, 2013. Parra flew from New York, where his jewelry business was based, to Atlanta to purchase the jewelry from the robbery crew for approximately $16,000. Parra admitted that he had dealt with these robbers or their associates in the past and knew the jewelry was stolen. Parra further admitted to purchasing jewelry from a robbery crew in Houston in August 2012. In that instance, the robbery crew stole over $500,000 from a jewelry courier during an armed robbery on Aug. 27, 2012. Parra admitted that he flew to Texas to purchase the stolen jewelry at a discounted rate because it was stolen. He later sold the jewelry in New York to wholesalers for a profit. fbi.gov

NY man charged with fraud in Mansfield - suspected of being part of larger fraud ring A New York man was arraigned Wednesday in a Mansfield fraud case, but authorities allege he is connected to a larger fraud ring responsible for illegally obtaining $20,000 in cell phones and electronics. Kodio A. Kondon, 28, of Poughkeepsie, N.Y., was ordered held in jail on $10,000 cash bail after pleading innocent to related charges in Attleboro District Court. Kondon was arrested around 3 p.m. Tuesday after workers at the Sprint store called police about a man suspected in fraud cases at other Sprint stores. Stewart was arrested around 7:30 p.m. after running out of Best Buy at the same mall, where police say he allegedly attempted to purchase a $1,700 Mac Book Pro lap top using a phony credit card and a fraudulent Ohio driver's license, according to police. Mansfield detectives obtained two search warrants this afternoon for Stewart's belongings and a car he rented which was found parked outside the Best Buy store. Inside the car, police recovered around $8,000 in alleged stolen merchandise, Assistant District Attorney Noah Ertel said during a bail hearing. When police checked his rented car, they found five cell phones worth $3,500 still in their packages from Verizon and T-Mobile stores without any sales receipts, according to police. thesunchronicle.com

Pleasant Prairie, WI man charged in two dozen retail thefts across three states A man suspected in two dozen retail thefts in three states was arrested Friday in Pleasant Prairie. William C. Maysack, 30, of Pleasant Prairie, is charged with two counts of retail theft and one of possession of drug paraphernalia for a series of incidents in the village last month. Two other men are named in the complaints, but have not yet been charged. Maysack and his partner had been shoplifting in the Lake County, Illinois area, using an electronic security wand to remove sensors from electronic items and taking Motorola smart watches and Beats Pill speaker systems. Pleasant Prairie staff checked their electronics area and found one of each of those items missing, according to a criminal complaint. Security footage allowed them to identify two men who came in and took the items, removed the security sensors and the left the store. Maysack's probation agent told Pleasant Prairie police that the two men were suspected in a string of retail thefts in Wisconsin, Illinois and Iowa. kenoshanews.com


Man pleads guilty for role in tri-state area multi-million dollar theft ring One of more than a dozen people involved with a retail theft ring pleads guilty. Robert Savage pleaded guilty to one charge of corrupt business influence, a felony. Savage was one of the defendants involved in the Dealmakers case. In early August 2014, the FBI raided the Dealmaker's locations in Henderson and Newburgh along with an iPhone repair store on Washington Avenue. Detectives believe the theft ring's kingpins, Kyle Hudson and Michael Rupert, would have people steal goods from local stores and sell those goods on eBay. They're both expected to make their next court appearance later this month. tristatehomepage.com

Burglars take more than $100,000 in designer glasses from Lakeland Sunglass Hut

Two men arrested on organized retail theft charges in Overton, TX

Man steals $500 of vodka from Mount Prospect, IL Jewel-Osco Food Store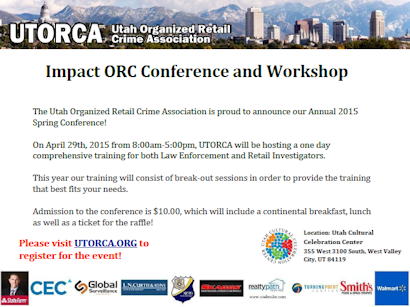 Do you have an ORC case to share?
Share your ORC news and help the industry grow

Retail Crime News

Sponsored by NuTech National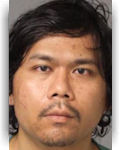 Gunman charged with first-degree murder in connection to Maryland shooting spree - Shots fired at Walmart and two local malls A gunman believed responsible for a string of recent shootings in public areas - including one at the National Security Agency in Fort Meade - will be charged with attempted first-degree murder and other offenses, police said Wednesday. Anne Arundel County Police said 35-year-old Hong Young, of Beltsville, is responsible for five shootings in the region in the past week. The other four shootings occurred near the Mall in Columbia, Arundel Mills Mall, a Walmart in Laurel and an incident on the Intercounty Connector that left two people injured. Young was identified as a former Maryland corrections officer, who officials said resigned in May after two years. The handgun used in the shootings was a legally owned Bersa .380 caliber pistol.

Suspect wounded when officer fires gun in carjacking possibly linked to Flower Hill, NY robbery, police say A suspect in a T-Mobile store robbery Wednesday night in Flower Hill was later shot and wounded after a carjacking that took place on Lakeville Road in Lake Success, Nassau County police said. Police have not released the identity of the suspect, who was arrested at the shooting scene. That suspect remained hospitalized Thursday with what police described as "non-life-threatening injuries." The Lake Success police officer who police said discharged his weapon, wounding the suspect, was not wounded, Nassau police said. It was not clear how many shots were fired by the officer. It also was not clear if the suspect had a weapon -- or if a weapon was recovered. Nassau police, citing the continuing investigation, said details were not immediately available. Police said Thursday that investigators believe the T-Mobile store robbery and the carjacking are related based on a description of the suspect. newsday.com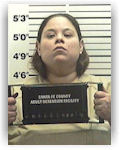 Wal-Mart manager in Santa Fe arrested for cashing $69,500 in fraudulent checks A manager at the Wal-Mart Supercenter on the southwestern edge of Santa Fe is facing a charge that she fraudulently cashed $69,500 worth of checks at the business that she had written on an inactive bank account. Santa Fe police said Tuesday that Bernadette Sotelo, 33, of Albuquerque stated that financial problems led her to use checks from a bank account that had been closed since 2012 so she could get cash from the store at 5701 Herrera Drive. Sotelo, who was arrested Saturday, cashed about 60 checks at the Wal-Mart during the past two and a half years, police said. santafenewmexican.com

Man assaults security guard at Trenton Rite Aid pharmacy Trenton Police are looking for a man who stole several items from a Rite Aid store and assaulted a security guard trying to stop him, police said. A security guard working at the Rite Aid noticed a man trying to take several products and leave the store around 6 p.m. Thursday, Lt. Stephen Varn said. The security guard tried to stop him, but the man pushed past the guard and punched him twice in the face, Varn said. nj.com

Smash-and-grab crooks take ATM, leave behind damage at SW Houston store Early Thursday morning another smash-and-grab ATM theft was carried out, this time in southwest Houston. Similar to several other Houston-area smash-and-grab crimes, the suspects used a stolen Ford F-250 pickup. It was around 3:10 a.m. when Houston police were called to the Shell along the Southwest Freeway at Kirby. Police said four suspects backed the stolen pickup into the store just as a clerk went into a back room. The clerk wasn't hurt, but the suspects managed to grab the ATM and some cigarettes before fleeing. Police said the pickup, which was stolen earlier in the morning in Spring, was later found abandoned nearby. The suspects apparently moved the ATM to another car and got away. khou.com
Man attempts 'Mission Impossible' style burglary via skylight and rope at Kay Jewelers in GA Police are looking to identify a man caught on security surveillance entering a mall and attempting to burglarize a local jewelry store - Mission Impossible style - through a skylight by way of a makeshift rope. Around 4:24 a.m. Thursday morning, officers from the Milledgeville Police Department (MPD) were called to Milledgeville Mall in response to an alarm sounding inside Kay Jewelers. "Officers arrived on scene and began checking the entire outer perimeter of the mall for any signs of entry points," said Maj. Reggie Hill, MPD criminal investigations commander. "An immediate check showed no signs of forced entry into the building." theadanews.com

Americus, GA CVS Pharmacy robbed by 'bomb' toting man The Americus Police Department is investigating an armed robbery of the CVS Pharmacy on East Forsyth Street, about 9:00 Wednesday night. Officers responded to the CVS Pharmacy, where the manager told them a man came into the store wearing a red bandana across the lower portion of his face and a hoodie. The robber went directly to the pharmacy section and jumped across the pharmacy counter, and told employees that he had a bomb strapped to his chest, and showed the pharmacist a device he had with him. The criminal said that he wanted several narcotics that he named. Hew got them, ran outside to a gray minivan, and left the area. wtvm.com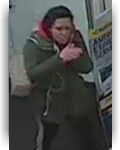 Woman posing as West Village CVS employee robs store's safe - Told workers she was 'sent for training' A woman posing as an employee sent to a West Village CVS for training gave the real workers a crash course in loss prevention when she ripped off the store, cops said Wednesday. The woman pulled the trick at a Sixth Avenue CVS on Jan. 2, telling workers she was from another store and was sent for training. She was taken to a back office by another worker who then left her alone, cops said. When that worker returned, the woman was gone - and so was an undetermined amount of cash from the open safe. nydailynews.com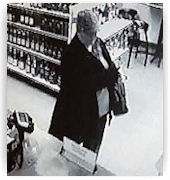 Sheriff's Office Seeks Help in Identifying Credit Card Theft Suspects Hitting Retailers in Wyoming The Sweetwater County Sheriff's Office is seeking help from the public in identifying a couple involved in credit card fraud. Sheriff Mike Lowell said Tuesday that the couple used stolen credit card numbers from local accounts in Rock Springs at K-Mart, Sports Authority, Mr. Al's, and Home Depot on January 26th of this year. The suspects are described as a black male approximately 30 years of age and about 6'2″ in height, while the woman is a white, heavy-set woman age also about 30 with blonde hair. During the incidents on the 26th, the woman wore a distinctive stocking-style hat with a bill and a dark jacket. The couple was seen getting into a dark-colored, smaller sport utility vehicle following the fraudulent transactions. wyo4news.com

Man shot behind Fayetteville, NC Quick-n-Go Discount Tobacco convenience store

Clerk dragged by car in shoplifting-turned-robbery at Lynnwood, WA 7-Eleven

Former Dothan, AL police officer charged with credit card fraud

375 cases of wine stolen from warehouse in U.K.

Whole Foods employee ate $342 in stolen groceries over months in Madison, NJ

Livonia, MI Police arrest repeat offender stealing bluetooth headsets from Meijer

Napa Co. Man Accused of Threatening Walmart Worker With Bat He Was Stealing - Along With Cartful of Loot

Police recover getaway van; suspects sought in Charleston jewelry store robbery

Shoplifter gets away with "Game of Thrones" DVD's after pushing Myrtle Beach Wal-Mart Employee


Robberies and Burglaries
● Check 'N Go - Columbus, IN - Armed Robbery
● Dunkin' Donuts - West Haven, CT - Robbery
● Hannaford - Burlington, VT - Armed Robbery
● IDA Drug Store - Huntsville, Canada - Armed Robbery
● Kangaroo Express - Eustis, FL - Armed Robbery
● K&W Grocery Store - South Philadelphia, PA - Armed Robbery
● Mahi Food Mart - Greenville, SC - Armed Robbery
● Mobil Gas Station - Leesburg, FL - Armed Robbery
● State Smoke Shop - Ithaca, NY - Robbery
● Sunglass Hut - Lakeland, FL - Burglary
● Xtra Mart - Portland, ME - Armed Robbery


Featured Job Listings
Sponsored by NuTech National
Feature Your Job Here For 30 Days -
70% Aren't On the Boards
VP of LP
Mattress Firm
Houston, TX
Mattress Firm
Director of Risk Mgmt & AP
Goodwill - Easter Seals, MN
ST Paul, MN
Goodwill - Easter Seals, MN
Director Fraud Analytics & Investigations, Global Investigations
Starbucks
Seattle, WA
Starbucks
Director AP
Big Lots
Columbus, OH
Big Lots
Director of LP
Haagen Grocery Stores
Seattle, WA
Supervalu
Director of LP
PacSun
Anaheim, CA
PacSun
Director Global AP
KFC & PH
Plano, TX
YUM! Brands
VP Supply Chain, LP & Safety
Ross Stores
Ft. Mill, SC
Ross Stores
VP of Sales
Checkview
Chanhassen, MN
Checkview
Corporate Mgr LP
Five Below
Philadelphia, PA
LinkedIn
Regional Dir AP
Rite Aid
Albany, NY
Rite Aid
Regional Dir AP
Rite Aid
Warwick, RI
Rite Aid
Regional Dir AP
Rite Aid
Baltimore, MD
Rite Aid
Dir of AP Dist. Centers
Dollar General
NA
Dollar General
Director of Divisional LP
Dollar General
Goodlettsville, TN
Dollar General
Director Market LP
Walgreens
Phoenix, AZ
Walgreens
Director Market AP
Walgreens
Guaynabo, PR
Walgreens
Director Market AP
Walgreens
Denver, CO
Walgreens
Director Market AP
Walgreens
Southfield, MI
Walgreens
Director Market AP
Walgreens
Roseville, MN
Walgreens
Regional LP Manager
National Stores
Chicago, IL
Downing & Downing
Regional LP Manager
National Stores
Northern Bay Area, CA
Downing & Downing
Regional LP Manager
National Stores
Phoenix, AZ
Downing & Downing
Market Asset & Profit Protection Manager
Sears
Little Rock, AR
Sears Holdings Corp
Zone Asset & Profit Protection Mgr
Sears
Miami, FL
Sears Holdings Corp
Zone Asset & Profit Protection Mgr
Sears
Cincinnati, OH
Sears Holdings Corp
Zone Asset & Profit Protection Mgr
Sears
Cleveland, OH
Sears Holdings Corp
Market Asset & Profit Protection Manager
Sears
Baltimore, MD
Sears Holdings Corp
Market Asset & Profit Protection Mgr
Sears
Los Angeles, CA
Sears Holdings Corp
Zone Asset & Profit Protection Mgr
Sears
Houston, TX
Sears Holdings Corp
Zone Asset & Profit Protection Mgr
Sears
Dallas, TX
Sears Holdings Corp
Regional AP Mgr
SpartanNash
Grand Rapids, MI
LinkedIn
LP Manager
Bowlmor AMF
Long Island, NY
Bowlmor AMF
LP Manager
Bowlmor AMF
Dallas, TX
Bowlmor AMF
Regional LP Manager
PetSupermarket
Tampa, FL
Downing & Downing
Regional LP Manager
Tilly's
Orlando, FL
Tilly's
Market AP Specialist
REI
San Francisco, CA
REI
Market AP Specialist
REI
Chicago, IL
REI
Sr Retail AP Specialist
REI
Denver, CO
REI
Sr Retail AP Specialist
REI
Bloomington, MN
REI
Market AP Specialist
REI
Los Angeles, CA
REI
Store AP Officer
Wegmans
Buffalo, NY
Wegmans
AP Officer
Wegmans
Rochester, NY
Wegmans
Sales Representative
NuTech National
Maitland, FL
NuTech National
National Account Executive
Checkview
Northeast Region
Checkview
National Account Executive
Checkview
United States
Checkview
Corporate Investigator
Confidential
San Francisco Bay, CA
Confidential
National Account Manager
Vector Security, Inc
TBD
Vector Security, Inc

Limited Time Only - Post Your Multi-Unit LP jobs for FREE - Learn More Here


Daily Job Alerts


Appearing One Day Only
View our Internet Jobs Archives here
Regional LP Mgr
Dollar General
Minneapolis, MN
Dollar General
Regional LP Mgr
Dollar General
Southern WV
Dollar General
Store AP Manager
Home Depot
Methuen, MA
Home Depot
Home Office LP Sr. Specialist
JC Penney
Dallas, TX
JC Penney
LP Specialist
Dillons
Topeka, KS
Kroger
AP Manager in Training
Walmart
St. Petersburg, FL
Wal-Mart
AP Manager in Training
Walmart
Florida City, FL
Wal-Mart
AP Manager
Sam's Club
Wichita, KS
Wal-Mart
AP Manager in Training
Walmart
Avondale, AZ
Wal-Mart
AP Manager in Training
Walmart
Victoria, TX
Wal-Mart
LP Manager Hrly
Kmart
Sidney, NY
Sears Holdings Corp
LP Manager Hrly
Sears
Louisville, KY
Sears Holdings Corp
Mgr LP Ops - Project Support
Sears
Hoffman Estates, IL
Sears Holdings Corp
LP Manager Hrly
Sears
Ogden, UT
Sears Holdings Corp
AP Team Leader
Target
Sun Prairie, WI
Target
AP Team Leader
Target
San Angelo, TX
Target
LP Manager
Macy's
Miami, FL
Macy's
Area LP Mgr
Bed Bath & Beyond
Orange County, CA
Bed Bath & Beyond
Regional LP Mgr
CVS Health
Ft Lauderdale, FL
CVS Caremark
LP Manager
Kane's Furniture
St Petersburg, FL
Kane's Furniture


Home of the Industry's Original
On the Move

Crystal Collins was named Director of Retail Asset Protection for Meijer.
Jake Wilson was promoted to Regional Director of Loss Prevention for Bed Bath & Beyond.
Brittani Worden was promoted to Distribution Center Loss Prevention Manager for Nordstrom.

Post Your New Job or Promotion!
See all the Industry Movement


Your Career
Sponsor this section of the Daily
Inside the Psychology of Productivity
Some days it seems that our lives are consumed by all the tasks we still need to get done or what lies ahead for us tomorrow. Not all impediments to productivity are due to poor organization, many are psychological. Here are some ways you can trick yourself into feeling more productive. Focus on progress

How to Deal with an Inbox Pileup
Ever been in this situation? You come back to work after a vacation or even the weekend, and your email inbox is completely overflowing. Now you have to face the daunting task of sorting through all of the unopened messages and figuring out which ones are even worth your time. Here's a tip that could solve the inbox pileup. Autorespond

How to Finesse the 4 Biggest Workplace Distractions You have mobile devices, chatty co-workers, browsing the internet, and social media notifications that are only some of the most notorious productivity killers. Looking to cut some of these distractions down? Here are some ways you can defend yourself against these productivity killers. Keep busy

How to Increase Productivity by Taming Your Racing Thoughts You may find filtering through all of your thoughts can be frustrating and stressful. This distraction can be costly as mistakes can be made and time gets wasted moving from one project to another. If you can't figure out how to settle your mind, here are some tips to help you out. Slow down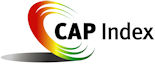 Tip of the Day
Sponsored by Vector Security
Are you going beyond your job appraisal? Every year, executives face that one moment in time when corporate America tells you how you've done and most live within its boundaries all year long. Exceeding at your job is, by definition, going beyond it and the only way to move up is by doing just that. With increased job scopes and responsibilities, it may seem almost impossible to do except for those who believe anything is possible. Are you going beyond?

Just a Thought,
Gus







Upcoming Events
---
Recruiting?
Get your job e-mailed to everyone... everyday
Post on our Featured Jobs Board!
Reach your target audience in 2015 every day!
Request our 2015 Media Kit
update account / change e-mail
unsubscribe FEEDBACK
www.downing-downing.com

Advertise With The D&D Daily




36615 Vine Street, Suite 103
Willoughby, OH 44094
440.942.0671
copyright 2009-2019
all rights reserved globally