The D&D Daily Mobile Edition
March 5,

2015



The LP Industry's #1 News Source - Informing, Educating and Instilling a sense of community


News Brief
Sponsored by WG Security Products, Inc.
Stolen credit-card data from retailer breaches running rampant on Apple Pay - 80% of unauthorized purchases are on Apple's own store Apple Inc.'s new mobile-payment system has been hit by a wave of fraudulent transactions using credit-card data stolen in recent breaches of big retailers, including Home Depot Inc. and Target Corp., people familiar with the matter said. About 80% of the unauthorized purchases have been for big-ticket items bought with smartphones at Apple's own stores, one person with knowledge of the situation said. Those Apple products have a higher resale value than most of those available through other merchants that have signed on to the Apple Pay system, such as Whole Foods Market Inc. and Panera Bread Co. The Apple Pay system itself hasn't been penetrated by hackers. Rather, fraudsters are entering stolen card data into phones, which can then be used to make purchases without a physical card being present. The bogus purchases are a setback for Apple's high-profile foray into electronic payments, even though banks are responsible for verifying customer information before cards can be used with phones. Apple hasn't provided data on the number of Apple Pay users but says that the service accounted for two of every three dollars spent in the U.S. via mobile payments on the three major credit-card networks. The fraud highlights how compromised card data can be valuable to cybercriminals long after merchants secure holes in their payment systems. wsj.com

Who 'owns' an investigation into a security breach? The last thing an organization needs when launching an investigation into any kind of security breach are confusion and disorganization. If it is not clear who is really in charge, or what responsibilities fall to what departments, that is adding trouble to trouble. But that, according to the Security Executive Council (SEC), an Atlanta-based research and advisory firm, is too often the case. The SEC found that organizations, "may be responsible for up to 67 different types of investigations and up to 13 different business functions could be engaged in these investigative activities." Those business functions range from audit to business conduct and ethics, corporate security, compliance, crisis management, environmental health and safety, governance, government affairs, HR, information security, legal, privacy and risk management. An effective investigation cannot be fragmented. It has to be unified, with a clear leader, clear lines of responsibility and comprehensive lines of communication. csoonline.com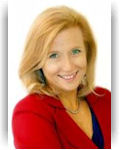 Former White House CIO partners with messaging expert to deliver cybersecurity resources to retailers Calibration, LLC and Fortalice Solutions, LLC form a partnership to help retailers tackle cybersecurity awareness for their front-line employees. The costs for security events, like data breaches, are reduced by 76 percent when employees are effectively trained. This partnership combines Fortalice Solutions' un-matched cybersecurity expertise with Calibration's proven formula of inspiring action within corporate cultures to create a valuable awareness solution for retailers. "With the least expensive security breach costing one retailer more than $750,000, retailers are in a must-act position when it comes to securing their digital assets," said Theresa Payton, chief advisor and chief executive officer of Fortalice Solutions, LLC. "We're excited about this partnership because it helps retailers communicate with an audience most vulnerable to cyber scams: their employees." d-ddaily.com

Could Costs Impede Obama's Cybersecurity Info-Sharing Plan? Small and mid-size businesses might not be able to afford participating in voluntary programs to share and receive cyberthreat information, as President Obama has proposed, industry representatives told Congress at a March 4 hearing. Smaller companies - generally those with fewer than 1,000 employees that cannot afford to hire CISOs, buy tailored cybersecurity tools and furnish employees with customized IT security training - also would lack the funds to participate in new information-sharing efforts, Rand Corp. cybersecurity expert Martin Libicki told the House Subcommittee on Cybersecurity, Infrastructure Protection and Security Technologies. govinfosecurity.com

Former Sears CISO tells lessons learned from retailer's threat-detection big data security system Wednesday at the 2015 SecureWorld conference, Demetrios "Laz" Lazarikos, IT security researcher and strategist for Los Angeles-based Blue Lava Consulting LLC, recounted his time working as the chief information security officer for the online division of retail giant Sears Inc., where he implemented a threat-detection system using big data security analytics. Lazarikos said Sears built a security data correlation and risk engine and had all of its data routed into a single security big data system, including behavior analytics, cyberthreat intelligence, geographic intelligence and other alerts. Once fully implemented, Lazarikos said, the platform yielded impressive results. Before implementing the big data system, it would take 10 people 12 hours to research each alert to determine what had actually happened, but after the system was in place, that same process took two people just 10 minutes per alert. Lazarikos described a number of surprising findings from the data, including the realization that if searches for women's shoes or clothing were originating from more than three different source countries at the same time, it was an indicator that a DDoS attack was in the works. Each of these scenarios highlighted one of the biggest lessons learned from the new platform, namely how much the information security team's activities overlapped with those of the fraud team; each attack scenario might begin as a security issue, but if successful, it would often cross over to become an incident for the fraud group. techtarget.com

LPF forms the Institute for Professional Certification & Accreditation to set academic standards The International Foundation for Protection Officers (IFPO) and The Loss Prevention Foundation (LPF) announce the formation of the Institute for Professional Certification and Accreditation (IPCA). The Institute will be charged with the design and implementation of a process setting standards to accredit academic programs in the Applied Social Sciences such as Asset Protection/Loss Prevention/Retail Security and uniformed security. IPCA will also work to establish accreditation of professional certifications in the above mentioned areas of specialization. losspreventionfoundation.org

Specialty Stores Continue to Add Jobs
Specialty stores and discounters boosted payrolls in February, while department stores shed jobs and the overall monthly unemployment rate declined slightly, the U.S. Department of Labor's monthly employment report revealed Friday. Apparel and accessories stores added 7,600 seasonally adjusted jobs to employ 1.37 million in February, while general merchandise stores, a category that includes discounters and department stores, added 800 jobs to employ 3.14 million. Department stores cut 2,900 jobs to employ 1.33 million. In the overall economy, employers added 295,000 jobs as the unemployment rate fell to 5.5 percent from 5.7 percent in January. wwd.com

Historically cold February freezes retail sales - Down 10.4% from last year This winter has not only frozen roads and roofs, but also had a chilling effect on retail sales. According to the monthly Retail Performance Pulse from RetailNext, there was a 10.4% year-over-year decrease in sales on a 12.5% decline in traffic at brick-and-mortar stores for the retail month of February (Feb. 1-28). The lowest sales, traffic, and number of transactions occurred during the first week of the month, when winter weather impacted the Northeast region in particular. drugstorenews.com

Bloomingdale's to open first off-price store in NYC this fall

Under Armour opening 30,000 sq. ft. store on Chicago's Magnificent Mile

Ashley Furniture maps out plan for global growth

Fresh Market to exit California - will open 19 stores in 2015

Justice Says Supreme Court Was Wrong on Internet Sales Tax


Quarterly Same Store Sales Results
Foot Locker Q4 up 10% - full year comp's up 8%
Fresh Market Q4 up 3% - full year comp's up 2.9%
Big Lots Q4 up 2.4% - full year comp's up 1.8%
Staples Q4 down 4%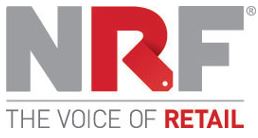 NRF's 2015 Dream BIG Scholarship - Apply today - Deadline: March 31 If you love working in retail, and are looking for exciting opportunities to enhance your career within the retail industry, invest in yourself and learn more about the Dream BIG scholarship. The National Retail Federation is collaborating with University of Phoenix to award 20 full-tuition scholarships to people in the retail industry who want to enhance their career through education. Angelo Chavez, district asset protection manager for Albertsons, was one of last year's scholarship recipients. This year, it could be you! The deadline to apply is Tuesday, March 31, 2015. Learn more today at nrf.com/dreambig.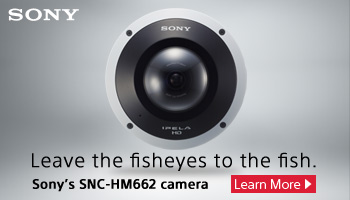 All the news - One place - One Source - One Time
The D&D Daily respects your time
& doesn't filter retail's reality
Report Your News!
(content subject to approval)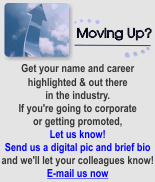 Guest Feature

Industry Professionals Converge on the Blues City
for FMI AP Conference 2015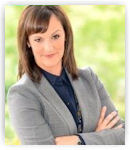 By Amber Bradley Virgillo

Beginning Monday, March 8, the ducks won't be the only important inhabitants of the Peabody Memphis. Loss Prevention, Asset Protection, Risk Management and Safety professionals from all over the country will converge on the blues city for the 2015 Food Marketing Institute's (FMI) Asset Protection Conference.

The FMI AP conference has always delivered thought-provoking speakers and this year is no different. Some highlights include:

| | |
| --- | --- |
| - | Kirby Ferguson is a writer, director, producer and a TED Global speaker that will discuss how to foster creativity by "remixing" other ideas. |
| - | Carey Lohrenz will discuss her lessons learned throughout her career as the first female F-14 Tomcat Fighter Pilot in the U.S. Navy. |
| - | KT McFarland, Fox News' National Security Analyst will lead an engaging discussion about critical issues facing the U.S. |
| - | Fortalice Solutions leads several sessions on the threats and trends of social engineering and preparing your team to handle all of the technical, operational, and strategic challenges associated with a data breach. |

FMI AP leaves no topic uncovered with experts discussing professional development, crisis management, risk mitigation and safety strategies as well as data analytics, compliance, workplace violence and data security.

The conference agenda has the perfect mix of professional speakers offering fresh innovative perspectives and industry though-leaders providing best practice suggestions across a broad spectrum of topics.... and with a little fun thrown in, the FMI AP conference is sure to meet all expectations.

Stay tuned to the D&D Daily for exclusive video coverage from the conference as well as LIVE tweets from the conference and solution showcase floor. Follow @DandDDaily to tune in!

Loss Prevention News Network

Joining us from Protection 1, Rex Gillette, Vice President Retail Sales, and Jim Shepherd, National Account Manager, LPQ, talk about the company's latest accomplishments and the exciting things to come in the future. As a solution provider that invests significantly in people and technology, Protection 1 takes customer service seriously. Rex and Jim tell us about Protection 1's new Tech Tracker notification service, the recently announced Field Services Organization, and other initiatives aimed at strengthening their unwavering commitment to their customers, the industry and the communities they serve.

---
Hedgie Bartol, Retail Business Development Manager - North America, Axis Communications, chats with Amber and Joe in this LPNN Quick Take. Hedgie talks about Axis' entry into the access-control market and the benefits for retailers that pair IP video with network-controlled intelligent devices.

Solution Providers, have a video or commercial you want to publish? Contact us.



2015's Let's Get LP Social
We still want your Group LP Selfies - So keep them coming retail LP teams!

Submit a group selfie of you and your LP team and you could get a plaque. Please submit a high resolution photo (300 dpi) and logo at 5" wide for your printed plaque, and if you have a tagline or slogan either from your team or from the company, please send it to us as well for inclusion on the plaques and here on the Daily. Click here for more details.



The Children's Place Corporate Team

"Think Shrink...We Do!"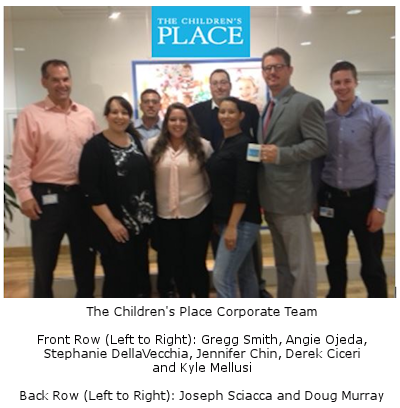 Originally published on September 18, 2014
View all the selfies here!
Sponsored by:



Canadian Push
Sponsored by Vector Security
Target Canada's $1.9-billion debt under court review - sale of 11 sites approved The sale of 11 Target Canada properties was approved in Ontario Superior Court on Thursday but the fate of the $1.9 billion payment the deal was supposed to trigger remains unresolved. "We absolutely intend to challenge that $1.9 billion payment and claim," said Lou Brzezinski, a lawyer at Blaney McMurtry LLP. Brzezinski represents five suppliers owed approximately $10 million. Under terms of an agreement between Target Canada and a related company called Target Canada Property LLC (Target Propco), the early termination of leases was to trigger a $1.9 billion payment from Target Canada to Target Propco. thestar.com

Retailers reap rewards after Target's failed Canadian expansion Major retailers that fortified their businesses to help fend off the Target Canada invasion are now enjoying the fruits of their labour. Loblaw Cos. Ltd. and Canadian Tire Corp. Ltd. posted strong fourth-quarter results last week, reflecting efforts to shore up their operations in recent years. A week earlier, Wal-Mart Canada Corp. reported higher fourth-quarter sales, reaping the rewards of initiatives such as rapidly expanding its grocery business. When Target Corp. announced plans to expand to Canada four years ago, retailers here bulked up on acquisitions and other strategic investments to help fight off the big U.S. chain. Now, as Target prepares to leave Canada, unable to see a path to profit before 2021, its rivals here are enjoying some record results. Retailers such as Canadian Tire said Target ultimately didn't cut into their businesses much, and the discount retailer's current going-out-of-business sales aren't having a big effect either. Target "didn't have a material impact before" on Canadian Tire, chief executive officer Michael Medline said Thursday, and "they are not going to have a material impact coming out." theglobeandmail.com

Montreal considers ban on plastic shopping bags The city will hold a public consultation in May on whether to ban the thin plastic bags used to pack purchases at groceries and other retail stores in Montreal. Several cities in the United States have banned plastic store bags, and California has become the first U.S. state to do so. Similarly, the European Union has passed legislation that obliges member states to reduce the use of thin plastic bags by 50 per cent by 2019 and by 80 per cent by 2025. montrealgazette.com

22 retailers looking to expand in Canada

Loblaw looking at a number of Target store locations

American footwear brand Rockport opening 5 new stores in Canada

Nordstrom takes cautious approach to Canada, launching only its 2nd store

Chapters Bookstore locations will be re-branded as Indigo

Retail Fast Facts: February 2015
● Total monthly retail sales changed by 4.6 per cent over the comparable month last year.
● Total sales excluding food, automotive and gasoline changed by 5.4 per cent over the comparable month last year. retailcouncil.org

March is Canadian Fraud Prevention Month - Avoid these common mistakes

Coquitlam RCMP bust sophisticated theft, fraud ring - a "counterfeit credit card factory" Coquitlam RCMP has shut down what they believe to be a "sophisticated counterfeit credit card factory." Today, police displayed hundreds of pieces of stolen mail and identification including credit cards, passports and drivers' licenses. Police allege the accused, 45-year-old Alvin Chand, was stealing mail from across the Lower Mainland and selling it. Chand was already known to police when he was charged and later pled guilty to a series of criminal charges related to stealing or forging credit cards in 2013. He was sentenced to one year in custody and one year of probation. Among the credit cards and mail found, police also seized a loaded handgun, $10,000 cash, stolen property from around the Lower Mainland, drugs, high-end specialty tools and a host of weapons. Grimmer said they also found more than 700 pieces of stolen mail and more than 300 pieces of ID. Some of the items were stolen from as far away as Prince George. globalnews.ca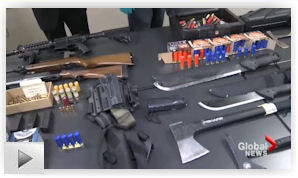 Security guard could face charges for Toronto McDonald's shooting As police investigate last weekend's shooting that left two men dead at a Danforth Avenue McDonald's, they must grapple with a key question: did the off-duty security guard have a legitimate reason to believe his life was in danger when he opened fire? "There's no doubt that he's a killer," criminal lawyer David Butt says of the security guard who shot the men. "The question is whether he's a murderer." nationalpost.com

Suspects in alleged Valentine's Day Halifax mall shooting plot to appear in court Two young people accused of plotting to open fire on shoppers in a Halifax mall are expected to return to court today. Twenty-three-year-old Lindsay Kanittha Souvannarath of Geneva, Ill., and 20-year-old Randall Steven Shepherd of Halifax were charged last month with conspiracy to commit murder. Police allege the pair had planned to commit mass murder at the Halifax Shopping Centre on Valentine's Day. cp24.com

Police shut down Mic Mac Mall after threat, later release three suspects

Shot fired during robbery of King Edward Avenue store, police say

Police and RCMP working to ensure West Edmonton Mall is a safe place

e-commerce

Sponsored by The Zellman Group
How will Samsung Pay compare to Apple Pay?
As you might have guessed, Samsung Pay will be able to be used at the same stores that accept Apple Pay, but Galaxy users have a serious advantage. Since Samsung acquired LoopPay, the phones also sport MST technology, which allows it to be recognized by stores with magnetic credit card readers (you know, like almost all of them) giving Samsung Pay a far wider reach than Apple. Samsung Pay is as secure as Apple Pay. Cards are locked until your fingerprint opens them up, and credit card information is stored and transmitted as encrypted tokens that ensure your card data can't be hacked or breached. Samsung is also taking Apple's approach to privacy-the company won't collect data on where users shop or what they spend. csoonline.com

Merchants Push For Tokenization Over EMV
Instead of EMV, merchants want non-proprietary tokenization that can protect both in-store and e-commerce transactions. EMV can't do that, Garner said, adding that from a merchant's perspective, card brands like Visa and MasterCard are the only ones who come out ahead in the EMV migration. pymnts.com

Half Of Smartphones Will Have M-Wallets Before 2016

Wal-Mart Expects Customers to Adopt Mobile Payments

"Fraud is not a person - it is a dynamic grouping of statistics that deviate from the norm."
Stuart B. Levine, CFI, CFCI
CEO, The Zellman Group & Zelligent


ORC News
Sponsored by Security Resources
Pair of Ohio Brothers Arrested in $2.7 Million Money Laundering Scheme Two brothers are locked up after being arrested Tuesday during a federal raid linked to alleged money laundering. Mohamed Mobarak, 26, and Ahmad Mobarak, 22, are accused of obtaining stolen credit card numbers and placing the unauthorized information on legitimate gift cards to purchase electronics, cigarettes, and real pre-paid gift cards. In federal court documents obtained by ABC 6/FOX 28, prosecutor's claim more than 7,000 stolen credit card numbers are involved in the conspiracy which has resulted in an intended loss of $2.7 million dollars. The two men were among five people arrested Tuesday when U.S. Secret Service agents and local police raided several convenience stores and seized 44 automatic teller machines in connection with a year-long investigation into credit card and tax fraud and identity theft. myfox28columbus.com
Robbers take more than $1M in watches from Charleston jewelry store More than a million dollars in merchandise was stolen during an armed robbery Wednesday at a downtown jewelry store, according to a police incident report. Authorities say two male subjects, one armed with a hammer and the other with a gun, robbed the Demetre Jewelers on Wednesday at 11:23 a.m. The pair left the store with an estimated $1.05 million in merchandise, according to the incident report. According to police, one of the suspects ordered an employee to the ground, while the other broke the case and stole Rolex watches. The hammer was used to smash a showcase, said CPD spokesman Charles Francis. Investigators describe both of the suspects as black males in their 20s and wearing black masks. One suspects is described as 6'2" and having a large build, while the other is described as 5'8" with a thin build. live5news.com
Fencing Operation: Operation "Not So Lucky" nabs 5 suspects in Polk County On Thursday, March 05, 2015, Polk County Sheriff's Office undercover detectives served three search warrants and arrested five suspects during an Organized Retail Theft Investigation "Operation Not So Lucky." In the investigation, deputies received tips about several businesses buying stolen goods. Deputies approached 14 convenience store businesses in Polk County—9 in Lakeland, 2 in Winter Haven, and 3 in the Lake Wales area—offering to supply stolen merchandise for sale. Only three stores agreed to purchase stolen merchandise. In January 2015, officers with the Lake Wales Police Department contacted members of the PCSO Organized Retail Theft unit advising them they had information about businesses buying stolen merchandise for resale in their stores. A joint investigation revealed several local stores were purchasing stolen goods then reselling the merchandise in their establishments. Acting in an undercover capacity, detectives confirmed the above listed suspects were engaging in dealing in stolen property and/or selling counterfeit merchandise in businesses located in Lake Wales and Lakeland. Deputies also received tips that "The Meat Man" (Ceasar Pugh) was known to steal and re-sell stolen meat from local grocery stores. He was also arrested after he bought meat from undercover deputies that was represented as stolen. dailyridge.com
Members of Female-Dominated Denver ID Theft Ring Busted We've grown accustomed to criminal enterprises dominated by men. In the case of an alleged identity theft ring, however, prosecutors say women were in charge — and females represent six of the eight people named in an indictment featuring a staggering 81 counts. That document, on view below, lists 35 ID theft victims whose losses totaled nearly $50,000, with additional documentation for an attempted theft of another $11,000. Also indicted were Ernest Daniels, Matrice Ford, Shaqweila Phillips, Tony Phillips, Tashena Reid and Destinee Segura. Hunter is said to have stolen identifying information from her sister, Lesha Butler, to get a job at Emeritus at Highline, an assisted living facility. At Emeritus, prosecutors say Hunter and company stole checks from at least one at-risk adult's bedroom, as well as one of Hunter's co-workers. Afterward, the assorted parties are accused of using stolen, forged or counterfeit checks to steal money from credit unions, banks and grocery stores. Hunter and Tasha Phillips were allegedly tasked with driving their recruits to the locations where they passed the checks. westword.com


Man charged in 11 armed robberies in Bensalem, NE Philly
A 29-year-old Philadelphia man has been charged in connection with an armed robbery spree in Bensalem and Northeast Philadelphia after he was seen casing a Bensalem business, police said. He was apprehended around 6:30 p.m. Wednesday after undercover police officers saw him casing an unidentified business in the township. Brennan had a black pellet gun on him at the time of his arrest, and admitted to the 11 robberies, according to the press release. buckscountycouriertimes.com

Robbers Steal $25,000 worth of high-end Bikes From Denver Shop

Madison, WI Barnes & Noble store employee tails theft suspects to resale store

Man swipes 12 cases of baby formula in Georgetown, Ontario
Do you have an ORC case to share?
Share your ORC news and help the industry grow

Retail Crime News

Sponsored by NuTech National
Philadelphia police officer shot dead in GameStop robbery Philadelphia police are mourning the death of an officer who was shot in the head and killed after he and his partner exchanged gunfire with two suspects who were trying to rob a video game store. Police said the officer, Robert Wilson III, fired back as he was being shot by suspects on either side of him. One suspect was struck and taken to a hospital while the other was in custody. Wilson was inside a GameStop, located in a north Philadelphia strip mall, when the two suspects entered and announced a robbery, Ramsey said. The partner also exchanged gunfire with the suspects, but was not shot. Both suspects have prior records, Ramsey said. theguardian.com

Cashier shot in attempted robbery at Yakima convenience store A cashier at a North Fifth Avenue convenience store was shot in the torso during an attempted robbery Thursday night. Police are still looking for the suspected shooter and a woman who was with him, police spokesman Mike Bastinelli said. The cashier was outside the store painting when an armed man came up and forced him back into the store, Bastinelli said. When the gunman demanded money, the cashier fought back and was shot in the struggle, Bastinelli said. The suspect and the woman, who were both wearing bandanas, ran away without taking any money, Bastinelli said. yakimaherald.com

Woman Dies in Fall at Palisades Center Mall in West Nyack, NY The Clarkstown Police Department is currently investigating an incident that occurred yesterday at 3:47 pm at the Palisades Center Mall in West Nyack, New York. The department received numerous 911 calls stating that a woman had possibly jumped from the 4th floor to the 1st floor. At this time, the Clarkstown Detective Bureau believes, based on the preliminary investigation, that a woman in her 40's jumped to her death. She was transported to Nyack Hospital shortly after the incident occurred where she was pronounced dead. Her identification is not known at this time. patch.com

Man accused in Maryland shootings says voices told him to do it 35-year-old accused in a string of random shootings in the Baltimore-Washington region told police he was "hearing voices" that told him to do it, court records released Thursday show. Hong Young was arrested Tuesday night near Arundel Mills mall, where a week earlier police said he shot a vehicle driven by a 61-year-old man. Police said the Beltsville resident confessed to the shootings that continued this week, including incidents Tuesday in which bullets hit the window of a dump truck on the Intercounty Connector, injuring two people, and at a building affiliated with the National Security Agency at Fort Meade. Police said he fired shots Monday near a Wal-Mart in Laurel and the AMC Theatres at The Mall in Columbia. baltimoresun.com

Smash-and-grab burglars steal $50K in 90 seconds from Oak Brook, IL Neiman Marcus It took a group of burglars less than two minutes to steal more than $50,000 worth of merchandise Tuesday during a smash-and-grab burglary at a west suburban Neiman Marcus store. Police responded at 4:22 a.m. to a burglary alarm at Oakbrook Center mall and found broken glass at the Neiman Marcus store, Oak Brook police said in a statement. The suspects used a maul — an ax-like tool — to smash the glass, police said. They then dragged two blue garbage bins into the store and filled them with purses and sunglasses worth about $50,000, police said. suntimes.com
Abilene, TX 7-Eleven says employee stole more than $8,000 from ATM One business is accusing an employee of stealing more than $8,000 from an ATM. According to reports, an Abilene 7/11 reported that they'd been receiving letters that ATMs were being shorted money. Employees at the convenience store took it upon themselves to investigate the matter. What did they come up with? They told police an employee was actually shorting the ATMs of money of a year time span - $8,901 to be exact. ktxs.com

Two women arrested for brazen Hatfield, PA shoplifting incident After an investigation by Hatfield Township detectives, two women have been arrested in connection with what police describe as a brazen shoplifting incident at a Kohl's department store in January during which a store employee was nearly run over by the alleged suspects' car as they made their getaway. Police said that on the afternoon of Jan. 14, a Buick with two women, later identified as Branch and Jernigan, as well as a man and two young children, parked illegally in a handicapped space in front of the Kohl's and the five got out, with Branch retrieving a large Kohl's bag from the trunk of the car before they all went into the store. Inside, the two women loaded up a shopping cart with various merchandise and then left the store with the two children, with the man close behind pushing the cart out of the store without paying, police said. Two store employees followed the group outside and confronted them, according to police, at which point the man abandoned the cart full of items and Jernigan, who got into the driver's seat, shouted "Get in the car! Get in the car!" as everyone piled in. As Jernigan backed out of the handicapped spot, she nearly hit one of the Kohl's employees who had gotten behind the Buick in an attempt to stop it, and then sped off, police said. Recovered from the shopping cart was more than $325 worth of merchandise. thereporteronline.com

Portage, IN Shoplifting suspect charged with battery after scuffle A Liberty Township man caught allegedly shoplifting faces additional charges after he pushed a store employee in an effort to escape. Police were called to Menards just after 7 p.m. Thursday. Store security had Heavner and a woman detained on the suspicion he had stolen a knife. While in the loss prevention office, Heavner allegedly told a store employee he was not going to be kept there and shoved the employee about 40 feet in an attempt to leave the room. nwitimes.com

Bryan, TX woman accused of stealing from Wal-Mart, punching loss prevention officer Bryan police responded to a call about a theft in progress Wednesday evening and arrested Angela Marie Dawson, charging her with robbery and criminal trespass. She was seen in surveillance video shoving a loss prevention officer and punching her in the face while trying to leave the store without paying for $80 worth of soap and baby clothes, including boots, socks and pajamas, according to an arrest report. theeagle.com


Kingsport shoplifter's scheme backfires as she wheels out Kmart jewelry display case, meets police Records at the Kingsport Police Department state the incident occurred at approximately 11:20 Thursday morning. A loss prevention officer at the East Stone Drive store allegedly observed a female with wire cutters in the jewelry section. The suspect, later identified as Quashanda J. Wolfe, 34, reportedly cut a security cable that was attached to a counter top display case. A police report says it contained 37 separate pairs of earrings, valued at $249.99 a piece. Wolfe then loaded the approximately three feet tall glass container into her buggy, according to loss prevention, and proceeded to wheel it out the front doors. She was abruptly stopped in the breezeway and escorted to an office, with police called to respond to the scene. timesnews.net

Woman Steals Over $700 Worth from Willowbrook, NJ Lord and Taylor, Lies About Identity Police say a woman stole over $700 from Willowbrook Mall's Lord and Taylor and lied about her identity. Wayne Police responded to the department store while Lord and Taylor's loss prevention team was detaining the female, identified as Carol Dasilva, for allegedly shoplifting $741.19 in merchandise, Captain Laurence Martin said. The woman was arrested and taken to police headquarters, where she admitted her real name Dawn Dasilva Vieceli. patch.com

Columbus, GA doughnut shop open for business after Friday fire The fire happened at the Golden Donut, and firefighters were called to the scene around 4 a.m. Battalion Chief Terry Herring says three employees were inside the store at the time making doughnuts when a fire broke out in the kitchen and got into a vent hood. The grease in the hood caught fire and spread to the roof. Employees sprang into action and put the fire out inside while firefighters were called. wtvm.com

Teen charged in Feb. 13 shooting at Magnolia Mall in Florence, SC

Gadsden police warn of 'distraction theft' at retail stores

Man caught on camera in Ballard, WA smash and grab burglary

Man gets 50 years in prison on 4 store robberies in Reno-Sparks

Police trying to land thief who shoved fishing reels down his pants at Winston-Salem Walmart

Florida Man accused of biting Home Depot worker - for 1 minute


Robberies and Burglaries
● AT&T - Harris County, TX - Robbery
● Ace Cash Express - Memphis, TN - Robbery
● CVS - Columbus, OH - Armed Robbery
● Demetre Jewelers - Charleston, SC - Armed Robbery - $1M in merchandise taken
● Dollar General - Memphis, TN - Robbery - Same suspect robbed store twice
● HobbyTown - Wichita, KS - Burglary - 2 Brothers arrested
● Mac's Convenience Store - Barrie, Canada - Robbery
● Mickey's - Killeen, TX - Armed Robbery
● Minute Mart - Woburn, MA - Armed Robbery
● Neiman Marcus - Oakbrook, IL - Burglary
● Rite Aid - Ellijay, GA - Armed Robbery
● Sally's Beauty Supply - Columbus, OH - Armed Robbery
● Valero - Richmond, VA - Robbery - Suspect on the loose
● 7-Eleven - Colorado Springs, CO - Robbery


Featured Job Listings
Sponsored by NuTech National
Feature Your Job Here For 30 Days -
70% Aren't On the Boards
VP of LP
Mattress Firm
Houston, TX
Mattress Firm
Director of Risk Mgmt & AP
Goodwill - Easter Seals, MN
ST Paul, MN
Goodwill - Easter Seals, MN
Director Fraud Analytics & Investigations, Global Investigations
Starbucks
Seattle, WA
Starbucks
Director AP
Big Lots
Columbus, OH
Big Lots
Director of LP
Haagen Grocery Stores
Seattle, WA
Supervalu
Director of LP
PacSun
Anaheim, CA
PacSun
Director Global AP
KFC & PH
Plano, TX
YUM! Brands
VP Supply Chain, LP & Safety
Ross Stores
Ft. Mill, SC
Ross Stores
VP of Sales
Checkview
Chanhassen, MN
Checkview
Corporate Mgr LP
Five Below
Philadelphia, PA
LinkedIn
Regional Dir AP
Rite Aid
Albany, NY
Rite Aid
Regional Dir AP
Rite Aid
Warwick, RI
Rite Aid
Regional Dir AP
Rite Aid
Baltimore, MD
Rite Aid
Dir of AP Dist. Centers
Dollar General
NA
Dollar General
Director of Divisional LP
Dollar General
Goodlettsville, TN
Dollar General
Director Market LP
Walgreens
Phoenix, AZ
Walgreens
Director Market AP
Walgreens
Guaynabo, PR
Walgreens
Director Market AP
Walgreens
Denver, CO
Walgreens
Director Market AP
Walgreens
Southfield, MI
Walgreens
Director Market AP
Walgreens
Roseville, MN
Walgreens
Regional LP Manager
National Stores
Chicago, IL
Downing & Downing
Regional LP Manager
National Stores
Northern Bay Area, CA
Downing & Downing
Regional LP Manager
National Stores
Phoenix, AZ
Downing & Downing
Market Asset & Profit Protection Manager
Sears
Little Rock, AR
Sears Holdings Corp
Zone Asset & Profit Protection Mgr
Sears
Miami, FL
Sears Holdings Corp
Zone Asset & Profit Protection Mgr
Sears
Cincinnati, OH
Sears Holdings Corp
Zone Asset & Profit Protection Mgr
Sears
Cleveland, OH
Sears Holdings Corp
Market Asset & Profit Protection Manager
Sears
Baltimore, MD
Sears Holdings Corp
Market Asset & Profit Protection Mgr
Sears
Los Angeles, CA
Sears Holdings Corp
Zone Asset & Profit Protection Mgr
Sears
Houston, TX
Sears Holdings Corp
Zone Asset & Profit Protection Mgr
Sears
Dallas, TX
Sears Holdings Corp
Regional AP Mgr
SpartanNash
Grand Rapids, MI
LinkedIn
LP Manager
Bowlmor AMF
Long Island, NY
Bowlmor AMF
LP Manager
Bowlmor AMF
Dallas, TX
Bowlmor AMF
Regional LP Manager
PetSupermarket
Tampa, FL
Downing & Downing
Regional LP Manager
Tilly's
Orlando, FL
Tilly's
Market AP Specialist
REI
San Francisco, CA
REI
Market AP Specialist
REI
Chicago, IL
REI
Sr Retail AP Specialist
REI
Denver, CO
REI
Sr Retail AP Specialist
REI
Bloomington, MN
REI
Market AP Specialist
REI
Los Angeles, CA
REI
Store AP Officer
Wegmans
Buffalo, NY
Wegmans
AP Officer
Wegmans
Rochester, NY
Wegmans
Sales Representative
NuTech National
Maitland, FL
NuTech National
National Account Executive
Checkview
Northeast Region
Checkview
National Account Executive
Checkview
United States
Checkview
Corporate Investigator
Confidential
San Francisco Bay, CA
Confidential
National Account Manager
Vector Security, Inc
TBD
Vector Security, Inc

Limited Time Only - Post Your Multi-Unit LP jobs for FREE - Learn More Here


Daily Job Alerts


Appearing One Day Only
View our Internet Jobs Archives here
Asst. LP Manager
Bloomingdale's
Garden City, NY
Bloomingdale's
Head of Safety
Bloomin' Brands
Tampa, FL
Bloomin' Brands
Regional LP Manager
Dollar General
Sandusky, OH
Dollar General
Regional LP Manager
Family Dollar
Minneapolis, MN
Family Dollar
Regional LP Manager
Family Dollar
Milwaukee, WI
Family Dollar
Dept Mgr LP & Safety
Lowe's
Moreno Valley, CA
Lowe's
Dept Mgr LP & Safety
Lowe's
Redlands, CA
Lowe's
AP Manager in Training
Walmart
New Milford, CT
Wal-Mart
AP Manager in Training
Walmart
Monticello, IN
Wal-Mart
AP Manager in Training
Walmart
Minocqua, WI
Wal-Mart
AP Manager in Training
Walmart
Kaufman, TX
Wal-Mart
AP Manager
Sam's Club
Lubbock, TX
Wal-Mart
LP Manager Hrly
Kmart
Burlington, NC
Sears Holdings Corp
LP Manager Hrly
Sears
Traverse City, MI
Sears Holdings Corp
LP Manager Hrly
Sears
Alpharetta, GA
Sears Holdings Corp
LP Manager Hrly
Kmart
Cabot, AR
Sears Holdings Corp
LP Manager
Kmart
Rockford, IL
Sears Holdings Corp
AP Team Leader
Target
San Jose, CA
Target
AP Executive Team Leader
Target
Jackson, MS
Target
Sr District LP Manager
Gordmans
Omaha, NE
Gordmans
District LP Manager
Gordmans
Avon, IN
Gordmans


Home of the Industry's Original
On the Move

None to report.

Post Your New Job or Promotion!
See all the Industry Movement


Your Career
Sponsor this section of the Daily
6 Necessities for Achieving Your Full Potential as a Leader There's so much that determines your success. Hard work, pushing through the challenges, and a solid dedication are just a few, but there are some lessons that you just need to learn once you're immersed into the leadership role. Here are a few. Listen, then react

The Characteristics of a True Leader
Every one of us is a leader in some way, whether we lead a company, our families, or ourselves, we are all leaders in some sense. No matter what our size of influence may be, being a leader means always improving so that our influence can grow. Here are a few characteristics of true leaders one should try and emulate. Work alongside your team

5 Ways to Transform Yourself into a Leader
Not everyone was born with the leadership bone, but luckily it's a trait that can be developed over time and with the right guidance. Here are just a few of the ways you can step up your game and elevate yourself from a manager to a great leader. Leave your ego

Great Leaders 'Act Before They Think'
We're always given the advice to think before you act, but this professor believes that the opposite is true and can lend a hand to a leaders' credibility and authenticity. The way to produce the change of mindset required to become a great leader is to act differently rather than just think about it. Act first, think later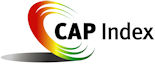 Tip of the Day
Sponsored by Vector Security
Having a strategy or a plan about everything you do is important if you expect to win long term. Daily victories are nothing without a long-term plan. They fade quickly and leave the audience expecting more, which only a plan and strategy will satisfy. So after your next victory, ask yourself what am I going to do next?

Just a Thought,
Gus







Upcoming Events
---
Recruiting?
Get your job e-mailed to everyone... everyday
Post on our Featured Jobs Board!
Reach your target audience in 2015 every day!
Request our 2015 Media Kit
update account / change e-mail
unsubscribe FEEDBACK
www.downing-downing.com

Advertise With The D&D Daily




36615 Vine Street, Suite 103
Willoughby, OH 44094
440.942.0671
copyright 2009-2019
all rights reserved globally