The D&D Daily Mobile Edition
March 10,

2015



The LP Industry's #1 News Source - Informing, Educating and Instilling a sense of community


Moving Up

Maya Sydner was promoted to Assistant Loss Prevention Director at Ross Stores. Maya was previously the Senior Area Loss Prevention Manager for the retailer and has been at Ross Stores for over three years. She has also worked at Home Depot as Store Manager, and Target as an Assets Protection Business Partner and District Assets Protection Team Leader. Congratulations Maya!

Guest Feature

FMI Asset Protection Conference:
Diva Ducks and Snow in Memphis?
By Amber Bradley Virgillo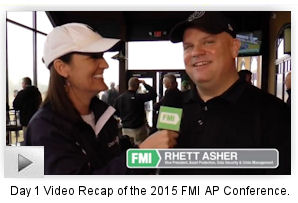 Golfers didn't let a little snow and rain dampen their day at the Mirimichi golf course on the first day of the Food Marketing Institute's (FMI) Asset Protection Conference in Memphis Monday, March 9.

Leave it to the innovators at FMI and sponsor Checkpoint Systems to take all the best elements of a golf tournament and bring them inside! Participants competed to win a CTS Cadillac while going head to head in the longest drive, closest to the pin, and putting contests. Don't forget the unmatched networking with food retailers and solution providers while sampling some of Memphis' finest barbecue!

Although the rain didn't let up, it didn't cool off one of the hottest conferences of the year! Attendees descended onto the blues capital and kicked things off with the ever-popular welcome reception on the Skyway rooftop terrace sponsored by Protection 1.

Attendees cited some of the most anticipated sessions for the FMI conference this year as:

| | |
| --- | --- |
| - | "The Next Era of Payment Technology: Evaluating Security & Risk" from John Guenther, Director, Loss Prevention, Heinen's, Shawn Princell, Vice President, Cash Flow Solutions, Annette Higgins, Vice President of Operations and Development, Cash Flow Solutions |
| - | "Get Your Shift Together" from Steve Rizzo, The Attitude Adjuster |
| - | "Social Engineering: The Greatest Threat - How is my company at risk?" from Ann Barron-DiCamillo, Director, US-CERT, Randy Trzeciak, Senior Member of the technical staff for the Software Engineering Institute's (SEI) CERT Program at Carnegie Mellon University, Vince Crisler, Partner, Fortalice Solutions |
One event all attendees are greatly anticipating is the Peabody's infamous duck walk. But do these feather-bellied divas really have it made? We're taking on that mission to truly find out...stay tuned.

Check out the exclusive video coverage!


Be sure to stay tuned throughout the day for live tweets from the FMI conference by following @DandDDaily and #FMIAsset2015.

News Brief
Sponsored by WG Security Products, Inc.
Midwest chain puts fraud prevention on the fast track with Agilence's Retail 20/20 Conducting loss prevention investigations in a more time-efficient manner increases productivity and reduces shrink. That's how it is working out for St. Cloud, Minn.-based Coborn's, a retail chain operating 44 grocery stores under the Coborn's and Cash Wise banners in addition to nearly 70 liquor and convenience stores. The retailer had been using a cloud-based point-of-sale exception reporting application that was time-consuming and didn't have the ability to create common reports for Coborn's two supermarket and convenience store divisions.

When we decided to change our POS, changing our platform as well seemed like a logical step," says Matt Larson, director of loss control and compliance for Coborn's. "Some of our existing legacy exception-based reporting tools had development issues. There wasn't a lot of support and querying the system was time consuming, so we looked at new platforms."

In late 2014, Coborn's began implementing Agilence's Retail 20/20, a fast, flexible software-as-a-service cloud-based point of sale exception-reporting system. Retail 20/20, Larson says, is "a more dynamic platform that is able to analyze our vast amounts of data, yet flexible enough to integrate with our different POS terminals. "We expect it to significantly reduce fraud and shrink, as well as improve in-store operations."

Retail 20/20, which was launched in 2013, evolved from an early store-based platform called Hawkeye. Derek Rodner, Agilence's vice president of product strategy and marketing, says that over 30 retailers operating more than 13,000 stores are currently using Retail 20/20. They run the gamut from large national chains (Rite Aid, Neiman Marcus) to regional chains like Coborn's. nrf.com

March 4th posting - American Apparel Workers Demand A Halt To Intimidation And Harassment by Security - Form Coalition With Hermandad Mexicana Hundreds of workers met on February 28, 2015 to organize themselves into a new coalition of united factory workers to save American Apparel as their newly adopted name reflects, "Coalition of American Apparel Factory Workers United to Save American Apparel." Among the demands raised by the coalition are – stop using "Sweatshop Free" in company advertising; stop the blind reduction of production hours and the furloughing of workers; and stop the incessant intimidation of workers by security guards and supervisors merely for seeking to meet and organize themselves to address workplace issues. Spokesperson Maria Luisa Salgado declared that, "The current situation of intimidation by large and gruff security guards directed at workers for having a flyer calling for meetings, and interrogating them about meetings, is a violation of the U.S. Constitution and the National Labor Relations Board Act. We are involved in protected activity, and such harassment needs to stop immediately." She concluded by reporting, "The current corporate management is estranged from the cultural spirit that existed at American Apparel under the leadership of its founder, Dov Charney. Under the new management, we do not feel safe or dignified." Editor's note: Regardless of how security/loss prevention handles any given situation our industry is always subject to being overly criticized. prnewswire.com

March 5th posting - American Apparel Investigates Harassment Claims by Security As Factory Workers Rally Against New Regime - Supported by former fired CEO & Founder On Wednesday, Ana Amador, an employee of the American Apparel's factory in LA, filed a complaint with the National Labor Relations Board claiming that security staff "accosted and interrogated" her after she attended the first coalition meeting on February 16th. According to the NLRB filing, a security employee confiscated flyers from Almador, then seized her ID badge to photograph it. "A guard physically pulled her blouse to take the ID off," said Nativo Lopez, director of Hermandad Mexicana, an immigrant rights group that has an estimated 700 members working at American Apparel and has helped set up this new coalition. "He threatened her with the loss of her job."

After the coalition's second meeting on Feb. 28th, factory worker Domingo Marcos reportedly filed a complaint with American Apparel's Human Resources department, claiming he and several other workers were threatened with termination by security guards who also tried to tear off their ID badges. American Apparel said they couldn't comment on either of these incidents specifically. They also couldn't confirm whether the security guards said to have intimidated these workers are employees of American Apparel or a contracted firm. But a spokesperson for the company made it clear that the California-based clothier is taking these claims seriously. "American Apparel will investigate these allegations to determine the actual facts," said a company spokesperson. "If anyone is found to have been intimidating employees, we will take the appropriate action to remedy the situation." forbes.com

Lumber Liquidators to Discuss Product Safety During Business Update Thursday - Stock drops 41.6% since 60 Minutes segment aired The company has defended its products as "completely safe" and said that the attacks were driven by short sellers who stood to benefit by driving its stock price down. Lumber Liquidators Holding Corp. said it plans to discuss the safety of its products, its liquidity and give updated guidance for its current quarter on a conference call Thursday as the hardwood-flooring company continues to deal with the fallout from a television report that accused the company of selling products that violate health and safety guidelines. wsj.com

Target Corp. says 1,700 to be laid off, 1,400 open jobs eliminated in restructuring
The announcement puts a number on last week's announcement that the company would eliminate several thousand jobs as part of a restructuring aimed at saving $2 billion in costs over the next two years. Target spokeswoman Molly Snyder says the cuts will come primarily at headquarters locations in the Minneapolis area. foxbusiness.com

Toys R Us Rewards Breach - sends out 'Security Update' e-mail to rewards customers - Change Your Password Kathleen Waugh, vice president of corporate communications for Toys R Us, confirmed in an e-mail that no points were lost for customers. She said the retailer sent the security update e-mail to a "small percentage" of Rewards R Us members requesting a password change. "We suspect this activity was due to large breaches at other companies — not Toys R Us — where user log-in names and passwords were stolen and then used for unauthorized access to other accounts, such as Rewards R Us accounts, where a user may use the same log-in name and/or password," according to the e-mail sent to some rewards members. Toys R Us said it was able to identify an attempt to gain unauthorized access to a small percentage of the rewards accounts from Jan. 28 to Jan. 30. usatoday.com

TransUnion, Equifax and Experian Agree to Overhaul Credit Reporting Practices as part of NY settlement The nation's giant credit reporting agencies — which keep records on more than 200 million individuals and influence their ability to obtain credit — have agreed to overhaul their approach to fixing errors and their treatment of medical debts on consumers' reports. New York State attorney general, announced Monday that his office had reached a sweeping settlement with the agencies, affecting consumers nationwide, which was prompted by an investigation that began in 2012.

Under the agreement, they will improve their dispute resolution process, which is largely automated, and instead use specially trained employees.

Establish a six-month waiting period before reporting medical debts on consumers' credit reports, providing more time for consumers to resolve issues that might amount only to a delayed insurance payment or another dispute. The credit agencies will also remove medical debts from an individual's report after the debt is paid by insurance.

Take steps to make consumers aware that their credit reports are available free at least once a year from each of the credit agencies through the website annualcreditreport.com. The agencies will now have to include links to that website on their home pages, as well as provide another free report to consumers who experience a change in their credit reports after initiating a dispute.

The settlement — which requires the bureaus to carry out a media campaign explaining many of the changes over three years — also prohibits collection companies from reporting items that did not arise from a contract or an agreement to pay, including items like fines or tickets. nytimes.com

One million unfilled security jobs worldwide - Claiming TJX 2006 breach was 'Turning Point' - Security No Longer Part of IT Which led to data-breach disclosure legislation and increased scrutiny of corporate data-handling practices. Cybersecurity job postings grew 74% from 2007 to 2013, which is more than twice the growth rate of all IT jobs. The labor pool has yet to catch up. U.S. employers posted 50,000 jobs requesting CISSP credentials in 2013, a year in which the population of CISSP holders numbered 60,000. In the past, security was typically IT's domain, "part of something you did in infrastructure or in networking," Jethi says. Today, more companies have a chief security officer (CSO) or a chief information security officer (CISO) who's explicitly responsible for security. Increasingly they are no longer part of the CIO organization but they are a separate, independent entity that is responsible for cybersecurity and often reporting directly to the COO or the CEO of the company. csoonline.com

Group of AG's announce coalition to crack down on fraud & quality control in $5B herbal supplement industry The coalition would signal a shift in the way law enforcement agencies ensure the safety of herbal supplements industry that has been plagued by complaints of mislabeling. An investigation by the New York State attorney general's office led to accusations last month that four national retailers were selling supplements that contained either little or none of the medicinal herbs advertised on their labels or, in many cases, included cheap fillers and contaminants like powdered rice, wheat and houseplants. The retailers — GNC, Target, Walmart and Walgreens — were forced to pull the products from their shelves. The state attorney general, Eric T. Schneiderman, later issued subpoenas to the manufacturers of the products, demanding that they explain how they verify the quality of their products and what testing they do to support a variety of claims on their labels, like "gluten free" and "hypoallergenic." On Monday, the attorney general's office said that because problems in the supplement industry were not limited to New York, the agency had enlisted the help of other attorneys general, a group that so far includes those from Connecticut, Indiana and Puerto Rico. nytimes.com

Apple to hire own security and put them on payroll at corporate facilities After a year-long review, the company says it will be hiring full-time employees to handle security at its Cupertino, Calif., headquarters. "We've decided to directly hire a number of key onsite security roles for Apple's Silicon Valley operations, which are currently contract positions," said Apple spokeswoman Kristin Huguet in a statement. We will be hiring a large number of full-time people to handle our day-to-day security needs," she said. "We hope that virtually all of these positions will be filled by employees from our current security vendor, and we're working closely with them on this process." Apple would not release how many employees would make up the security staff, but the staffing will include all the guards and workers who patrol the campus. The security employees will get similar benefits and perks that all Apple employees get, Huguet said in an interview. United Service Workers West, a Calif.-based affiliate of the Service Employees International Union, had pressured Google and Apple to hire its own workers rather than use contractor Security Industry Specialists. The union protested at Apple headquarters in December. usatoday.com

Mistaken Active Shooter Alert instead of Smash & Grab robbery alert - sends Mall Shoppers & Employees Running at Westbrook Mall in Houston An alert meant to inform Willowbrook Mall retailers about a smash and grab robbery at a Zales Jewelry store in the mall, was instead sent out as an "active shooter" alert. The active shooter alert triggered stores to close their doors and usher customers in protected areas. HPD says one of the Zales robbers displayed a gun, but no shots were fired. The store closures lasted about 20 minutes according to some merchants, though mall management said it was less than that. abc13.com

Clarkstown Supervisor's plan calls for $94.5M in state funding for increased police in 41 malls across New York - posted March 4th In Clarkstown itself they have two - Palisades Center Mall and Shops at Nanuet. Where they're asking for 10 to 15 officers for the two centers. N.Y. Gov. Cuomo's office has not responded. news12.com

Clarkstown officials call for more security at Palisades Mall after suicide - Sixth death in 10 years - posted March 9th

FreightWatch: Cargo theft risk will rise in 2015
Based on its annual analysis of cargo theft activity, FreightWatch International (FWI) believes the risk of cargo theft will increase slightly in 2015 versus 2014, many because cargo thieves continue to adopt what the firm describes "professional and sophisticated" tactics. "This evolution is illustrated by the 36% rise in average value [of cargo thefts] which suggests organized thieves offset the lack of access to a high quantity of shipments by targeting higher value merchandise," the firm added. fleetowner.com

Wal-Mart denies claims in lawsuit over fatal store shooting Wal-Mart on Friday denied responsibility for the death of a man fatally shot by police while carrying an air rifle in one of its stores last year. John Crawford III was shot in August when police responded to a 911 call reporting a man waving what appeared to be a firearm at the store in the Dayton suburb of Beavercreek. Police said the pellet rifle appeared to be real, and a grand jury concluded the shooting was justified. Crawford's relatives sued in federal court, seeking at least $75,000 in compensation. Bentonville, Arkansas-based Wal-Mart Stores Inc. denied it did anything to cause Crawford's death. The company denied its security cameras "provide for complete monitoring and surveillance of the activities of customers." The lawsuit alleges that Wal-Mart was negligent "concerning the placement of guns at its stores and also acted negligently in failing to secure" the air rifle, which the family's attorneys said was left unpackaged on a shelf. The company pulled pellet rifles from the shelves of its Beavercreek store after the shooting. msn.com

Mall owner Simon makes multibillion-dollar offer for rival Macerich

460 store $4B U.S. retailer Ashley Furniture aims for 1,000 stores in Asia in ten years

Aaron's eliminated Vice President of Loss Prevention position

Maine State Senator to introduce Organized Retail Crime bill this spring

#1 ranked cargo theft state Texas - considering cargo theft legislation this year

C-store operator Sheetz to open 30 stores in 2015 - just opened its 500th - wants to double size

Gap Inc., Petco, Levi Strauss among 2015 World's Most Ethical Company honorees

Quarterly Same Store Sales Results
Foot Locker Q4 up 10.2% with sales up 30%
Neiman Marcus Q2 up 5.6% with sales up 6.3%
Urban Outfitters Q4 retail up 2%, wholesale up 27% with sales up 12%
Barnes & Noble Q3 up 1.7% with sales basically flat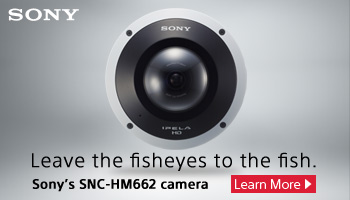 All the news - One place - One Source - One Time
The D&D Daily respects your time
& doesn't filter retail's reality
Report Your News!
(content subject to approval)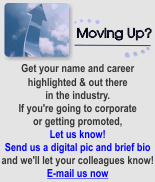 Vendor Spotlight


Loss Prevention News Network

Incorporated in California in 1998, WG has been turning heads in the EAS and RFID industry with its ingenuity and out-of-the-box thinking since its inception. In this LPNN interview, Graham Handyside, EVP Worldwide Operations, and Ed Wolfe, VP Business Development, WG Security, tells us about the innovative products that have come from addressing their customers' various needs over the years, such as the Seal Tag, the Ninja Tag, and the Skyguard 2A system. In this video, also learn about WG's Eyes on U product - a three-in-one solution that combines the functionality of EAS, RFID and video.

---
In this LPNN Quick Take, Rex Gillette, Vice President Retail Sales, Protection 1, tells Joe and Amber a little bit about the secret sauce behind Protection 1's success since entering the retail LP market - great customer service. Rex also provides some helpful advice to professionals in the industry.

Solution Providers, have a video or commercial you want to publish? Contact us.


2015's Let's Get LP Social
We still want your Group LP Selfies - So keep them coming retail LP teams!

Submit a group selfie of you and your LP team and you could get a plaque. Please submit a high resolution photo (300 dpi) and logo at 5" wide for your printed plaque, and if you have a tagline or slogan either from your team or from the company, please send it to us as well for inclusion on the plaques and here on the Daily. Click here for more details.


New Group LP Selfie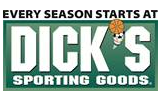 Dick's Sporting Goods LP Team at their LP Conference & Awards Ceremony in Pittsburgh, PA

"Mid-Atlantic LP Team"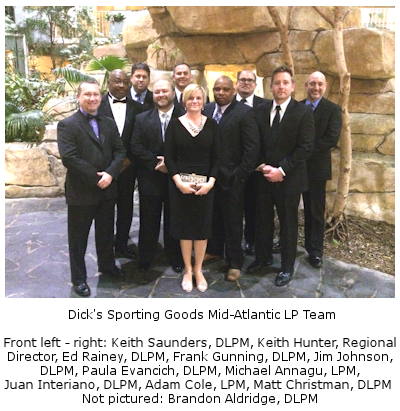 View all the selfies here!
Sponsored by:



e-commerce

Sponsored by The Zellman Group
Apple Pay fraud reflects weakness with credit cards, not platform Fraudulent purchases are a possible stumbling block in Apple Pay's ascent that has been receiving a lot of attention recently, but the problem appears to lie more with how some banks issue credit cards than with any inherent weakness in the mobile payments platform. According to reports, hackers are using stolen credit card data to make fraudulent purchases using Apple Pay. With Apple Pay receiving significant attention as an important new payment method, it is no surprise that industrious hackers have turned their focus to the platform to look for weaknesses. "This is an interesting story and very likely to be blown out of proportion," said Daniel Ingevaldson, CTO of Easy Solutions, Doral, FL. "The problem with Apple Pay is not Apple Pay itself, but that Apple Pay created a new payment channel. "Whenever a new channel is created, an opportunity for fraud is created along with it," he said. "We have no indication that Apple Pay itself has been breached or its fundamental security technologies such as biometric authentication (TouchID) and tokenization (using one-time payment card information to prevent credit card theft) have been bypassed." mobilecommercedaily.com

Online sales at Staples grow 4.8% in fiscal 2014

Adidas increases global web sales 69%

Amazon opens a second storefront on Alibaba's Tmall

Smartphone Transactions Make Impact Despite Availability of Mainstream Payment Options

"Fraud is not a person - it is a dynamic grouping of statistics that deviate from the norm."
Stuart B. Levine, CFI, CFCI
CEO, The Zellman Group & Zelligent


ORC News
Sponsored by Security Resources
The 'Awwad Criminal Enterprise' - The Middle East Connection to ORC - Twenty-six indicted in stolen equipment & fencing ring in Toledo, OH Twenty-six people, most of whom are Toledo residents, have been indicted in U.S. District Court for roles in a stolen-equipment ring that shipped goods to Michigan and the Middle East, the U.S. Department of Justice said today. The items were fenced at stores in Toledo and resold elsewhere. They included stolen computers, smart phones, and other electronics. Officials said some members of the conspiracy used guns, threats, or violence as part of their work. Allegations also included illegal check cashing and selling counterfeit clothing at stores. The announcement today at a news conference comes after authorities earlier conducted a series of raids at businesses and homes across the city. In one instance, FBI agents raided an apartment building in the 800 block of South Avenue near Broadway in South Toledo. Agents wearing FBI jackets were seen carrying boxes in their hands from the structure to a vehicle nearby about 7:45 a.m. Two people were taken into custody. The United States Department of Justice says the accused sold stolen computers, smart phones and other electronics in Toledo, Michigan and the Middle East. Some in the group are also accused of illegally cashing millions of dollars worth of checks in their stores, laundering money and selling counterfeit clothing. Editor's Note: This investigation was led by Kroger's ORC team and the investigation is ongoing. Stay tuned for more information as it becomes public as it will extend for some time. toledoblade.com toledonewsnow.com
Russian citizen Alexey Svetlichny pleads guilty in Fed. court to $400K online fraud stealing consumer goods and stored value cards - using stolen credit & debit cards - faces 20 yrs Svetlichnyy and other accomplices allegedly used the stolen information for online purchases of Apple iPads, Samsung cell phones, various kinds of laptop computers, scuba diving equipment, as well as stored value cards issued by or on behalf of American Express, Visa, Budget Rental Car, Frontier Airlines, Macy's, and other retailers, according to the charging document. sputniknews.com

ORC male busted hitting JC Penney at International Mall for $2,500 in jeans - operating since 2013 James Francisco Castro, 36, was arrested Feb. 27 after wiping the shelves clean. On police radar since 2013 his MO was always the same. Entered the store take stacks of Levi's and walked out of the store. Sometimes jumping into a getaway car and sometimes on his bicycle. miamiherald.com

Calgary, Canada couple busted for $8K Toys R Us theft at Crosslron Mall this past December - hit other Calgary Mall as well The male suspect is also facing robbery and weapons charges in connection with a violent shoplifting incident last August at the Heritage Meadows Superstore. cbc.ca

Macy's employee stole $93K in jewelry from Charlotte store over course of a year, pawned items for cash A Macy's employee at the SouthPark mall store stole jewelry over the course of a year worth nearly $93,000, then pawned the items for cash, the store told police this week. Macy's reported the theft to the Charlotte-Mecklenburg Police Department on Sunday, a CMPD incident report shows. CMPD's financial crimes unit has a person of interest in the case, spokeswoman Officer Jessica Wallin said. No charges have been filed yet, she said. The incident report detailed 46 pieces of jewelry stolen from the store at 4400 Sharon Road in south Charlotte. The median value of the items stolen was $1,300. charlotteobserver.com

ORC male hits Bloomingdales for 11 Burberry coats March 3rd in Upper Merion, PA

ORC couple (male-female) hit Sephora at Palisades Center Mall in West Nyack for $2,500 worth of merchandise Saturday

Flemington, PA AT&T Store burglary nets $100,000-plus in smartphones, authorities say

High-end hair extensions stolen during smash-and-grab at Houston beauty supply
Do you have an ORC case to share?
Share your ORC news and help the industry grow

Retail Crime News

Sponsored by NuTech National
Pair caught with $30,000 in counterfeit cash while shopping at Bloomingdale's Palm Beach Gardens Police said a man and a woman tried to buy nearly $1,000 in merchandise from Bloomingdale's on PGA Boulevard earlier this month. A loss prevention officer at the department store told police she saw a woman pay for items from the children's department with seven counterfeit $50 bills before buying a purse in another part of the store with five counterfeit $50 bills. Police detained the pair, later identified as Bernardo Lecaros and Mariana Cordova Ortiz, in the parking lot. Authorities searched their car and recovered a bag with more than $30,000 in cash, all believed to be counterfeit. cbs12.com

Louisville Police arrest at least three allegedly involved in "large scale" cargo theft, marijuana trafficking ring According to arrest reports, police arrested 59-year-old Marcos Placeres Padron, 45-year-old Ridian Boizan-Gonzalez and 51-year-old Eduardo Cruz Monday night. After executing a search warrant at several properties belonging to Placeres, who arrest reports name as the "head" of the ring. During the search, officers allegedly found a large-scale marijuana growing operation, several pounds of marijuana packaged for sale and hundreds of cases of merchandise from a stolen semi truck. wdrb.com
Security guard critically wounded in shootout at L.A. marijuana dispensary A security guard was critically wounded in an exchange of gunfire with three robbers Sunday night at a medical marijuana dispensary in Hyde Park, authorities said. The culprits entered the business in the 3300 block of West 54th Street about 7:20 p.m., said Sgt. Robert Grant of the Los Angeles Police Department's 77th Street Division. Gunfire broke out when they attempted to rob the business. Multiple shots were fired by the robbers and security guard, who shot back in an attempt to defend himself, according to police. The robbers, whom police believe are gang members, fled through the front door of the dispensary. The guard, who was struck by gunfire, was transported to a hospital in critical condition. He was later listed as stable. ktla.com

Crime scene DNA evidence leads to arrest in year-old TJ Maxx armed robbery - Surveillance footage released DNA evidence led officers to an arrest in the armed robbery of a store in Burlington County early last year, according to the Evesham Township Police Department. Colby Rodgers, 30, of Mount Laurel, was charged with robbery in connection with the incident on Jan. 19, 2014, at the T.J. Maxx in Evesham, NJ. Police say investigators were able to gather DNA evidence at the scene that was submitted to the New Jersey State Police laboratory for testing that helped identify Rodgers, along with other evidence, as the suspect. He was placed in Burlington County Jail in default of $150,000 bail. nj.com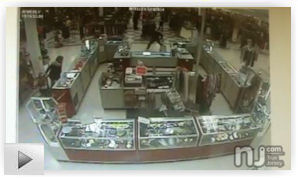 Attica, NY man could get life in prison for four-county crime spree An Attica man accused of a series of sexual assaults and robberies in four Southern Tier counties will face his first trial next week in Broome County Court. Malowsky is accused of forcing his way into a house in Vestal and sexually assaulting a woman who was caring for two children, ages 1 and 2. It was part of a rampage through four counties, one that includes sexual assaults and armed robberies. Malowsky was arrested after he allegedly robbed a CVS store in Tioga County. thedailynewsonline.com

Safes Containing $60,000 Stolen From Cartersville, GA BP Gas Station According to Cartersville police report, the burglary at the BP station at 263 Cassville Road occurred between 11 p.m. Wednesday, March 4 and 6:43 a.m. Thursday, March 5. Cartersville police wrote on its Facebook page that the burglars allegedly disabled the alarm and "made forced entry into the business." The suspects gained access to the store by allegedly cutting a hole in the rear metal wall — located on the east side of the building — and using a sledge hammer to break down the drywall, the report states. Police said the incident caused extensive damage to the store, and the suspects made off with two safes containing over $60,000. patch.com


Woman Arrested After Making Two Attempts to Shoplift at Corpus Christi Wal-Mart A woman who was allegedly caught red handed twice trying to steal merchandise from the Wal-Mart store early Monday morning was arrested for theft and resisting arrest. Police say store employees called to report a female suspect shoplifting at around 4:45 a.m. Employees told police that the suspect, identified as 21-year old Victoria Flores, had taken some empty grocery store bags from near the registers and filled them with apparel items. She then tried leaving the store without paying, but employees stopped her and made her give back the merchandise. After handing back the merchandise, employees told police that Flores went back into the store and began taking and concealing merchandise again. That's when they called police. kiiitv.com

Cheese thieves steal tractor-trailer with $85K worth of mozzarella headed to Hungry Howies Pizza distribution center in Central Florida

Three California men busted with cloned credit cards that may have been operating in Twin Cities, ND

NYC man busted by TSA with 200 counterfeit credit cards in duffel bag at Fort Lauderdale Airport

Carlsbad sees rash of fake $100 bills

Male duo & former warehouse employee busted for $37K of cellphones, iPhones, & iPads hitting Ingram Micro warehouse three times in Miami

Sullivan County stings net $80K in counterfeit goods

Orlando Walmart reopens after bomb threat

Man arrested stealing $4k worth of merchandise from Walmart in Pittsburgh

Mansfield Township, NJ Police arrest 9 for Walmart, Kohl's shoplifting

Suspect dies in Pasadena smash/grab discount tobacco store robbery

Employee, 2 others arrested in San Antonio vision center robbery

$12,500 in jewelry stolen in grab-and-run from Helzberg Diamonds in Glendale, AZ

46 pieces of jewelry stolen from Zale's in Houston - 2 suspects smash glass showcases with hammers

Kay Jewelers in Dover, DE victim of $1,995 grab-and-run theft

Opelika, AL Police seek suspect in Feb. 13 Dollar General fraud and theft

Man Fights Police After Stealing Bicycle From Walmart in Riverhead, NY

Woman hits, scratches Walmart LP officer in Billings, MT after attempted robbery


Robberies and Burglaries
● AT&T - Flemington, PA - Burglary
● Cabela's - Richmond, GA - Burglary - Suspects took 15 guns
● Carabba's - Bonita Springs, FL - Robbery
● Circle K - Brattleboro, VT - Robbery
● Citgo - Piedmont, SC - Robbery
● CVS - Fairburn, GA - Robbery
● E and J Grocery Store - Jackson, MS - Armed Robbery - Suspect surrendered
● Dollar General - Milwaukee, WI - Armed Robbery - Suspect shot by officer
● Hobby Lobby - Rock Hill, SC - Burglary - Suspect crawled through ceiling vent system
● Kum 'n Go - Minot, ND - Armed Robbery
● Lucky Food Store - Austin, TX - Armed Robbery
● Mobil - Milford, CT - Robbery
● Quick Shop - Columbus, KS - Robbery
● Zales - Houston, TX - Robbery
● 7-Eleven - Newport News, VA - Armed Robbery


Featured Job Listings
Sponsored by NuTech National
Feature Your Job Here For 30 Days -
70% Aren't On the Boards
VP of LP
Mattress Firm
Houston, TX
Mattress Firm
Director of Risk Mgmt & AP
Goodwill - Easter Seals, MN
ST Paul, MN
Goodwill - Easter Seals, MN
Director Fraud Analytics & Investigations, Global Investigations
Starbucks
Seattle, WA
Starbucks
Director AP
Big Lots
Columbus, OH
Big Lots
Director of LP
Haagen Grocery Stores
Seattle, WA
Supervalu
Director of LP
PacSun
Anaheim, CA
PacSun
Director Global AP
KFC & PH
Plano, TX
YUM! Brands
VP Supply Chain, LP & Safety
Ross Stores
Ft. Mill, SC
Ross Stores
VP of Sales
Checkview
Chanhassen, MN
Checkview
Corporate Mgr LP
Five Below
Philadelphia, PA
LinkedIn
Regional Dir AP
Rite Aid
Albany, NY
Rite Aid
Regional Dir AP
Rite Aid
Warwick, RI
Rite Aid
Regional Dir AP
Rite Aid
Baltimore, MD
Rite Aid
Dir of AP Dist. Centers
Dollar General
NA
Dollar General
Director of Divisional LP
Dollar General
Goodlettsville, TN
Dollar General
NEW TODAY AP Manager
Ralph Lauren
New York, NY
Ralph Lauren
Regional LP Manager
National Stores
Chicago, IL
Downing & Downing
Regional LP Manager
National Stores
Northern Bay Area, CA
Downing & Downing
Regional LP Manager
National Stores
Phoenix, AZ
Downing & Downing
Market Asset & Profit Protection Manager
Sears
Little Rock, AR
Sears Holdings Corp
Zone Asset & Profit Protection Mgr
Sears
Miami, FL
Sears Holdings Corp
Zone Asset & Profit Protection Mgr
Sears
Cincinnati, OH
Sears Holdings Corp
Zone Asset & Profit Protection Mgr
Sears
Cleveland, OH
Sears Holdings Corp
Market Asset & Profit Protection Manager
Sears
Baltimore, MD
Sears Holdings Corp
Market Asset & Profit Protection Mgr
Sears
Los Angeles, CA
Sears Holdings Corp
Zone Asset & Profit Protection Mgr
Sears
Houston, TX
Sears Holdings Corp
Zone Asset & Profit Protection Mgr
Sears
Dallas, TX
Sears Holdings Corp
Regional AP Mgr
SpartanNash
Grand Rapids, MI
LinkedIn
LP Manager
Bowlmor AMF
Long Island, NY
Bowlmor AMF
LP Manager
Bowlmor AMF
Dallas, TX
Bowlmor AMF
Regional LP Manager
Tilly's
Orlando, FL
Tilly's
Market AP Specialist
REI
San Francisco, CA
REI
Market AP Specialist
REI
Chicago, IL
REI
Sr Retail AP Specialist
REI
Denver, CO
REI
Sr Retail AP Specialist
REI
Bloomington, MN
REI
Market AP Specialist
REI
Los Angeles, CA
REI
Store AP Officer
Wegmans
Buffalo, NY
Wegmans
Sales Representative
NuTech National
Maitland, FL
NuTech National
National Account Executive
Checkview
Northeast Region
Checkview
National Account Executive
Checkview
United States
Checkview
Corporate Investigator
Confidential
San Francisco Bay, CA
Confidential
National Account Manager
Vector Security, Inc
TBD
Vector Security, Inc

Limited Time Only - Post Your Multi-Unit LP jobs for FREE - Learn More Here


Daily Job Alerts


Appearing One Day Only
View our Internet Jobs Archives here
LP Supply Chain Mgr
JC Penney
Buena Park, CA
JC Penney
LP Operations Specialist
Kohl's
West Coast IT, CA
Kohl's
Dept Mgr LP & Safety
Lowe's
Boca Raton, FL
Lowe's
LP & Safety Spec
Lowe's
Papillion, NE
Lowe's
LP & Safety Spec
Lowe's
Bonney Lake, WA
Lowe's
LP & Safety Spec
Lowe's
Indianapolis, IN
Lowe's
LP & Safety Spec
Lowe's
Escondido, CA
Lowe's
LP & Safety Spec
Lowe's
Pembroke Pines, FL
Lowe's
LP & Safety Spec
Lowe's
Sebring, FL
Lowe's
AP Manager in Training
Walmart
McKinney, TX
Wal-Mart
AP Manager in Training
Walmart
Alamosa, CO
Wal-Mart
AP Manager in Training
Walmart
Reno, NV
Wal-Mart
AP Manager in Training
Walmart
Littleton, NH
Wal-Mart
AP Manager in Training
Walmart
Albuquerque, NM
Wal-Mart
AP Manager in Training
Walmart
El Paso, TX
Wal-Mart
AP Manager in Training
Walmart
Bemidji, MN
Wal-Mart
AP Manager
Sam's Club
Lafayette, LA
Wal-Mart
AP Manager
Sam's Club
Greensburg, PA
Wal-Mart
AP Manager
Sam's Club
Sioux City, IA
Wal-Mart
AP Manager
Sam's Club
Novi, MI
Wal-Mart
LP Manager
Sears
Orlando, FL
Sears Holdings Corp
LP Manager
Kmart
Gainesville, FL
Sears Holdings Corp
LP Manager Hrly
Kmart
Columbus, MS
Sears Holdings Corp
LP Manager Hrly
Sears
Jacksonville, FL
Sears Holdings Corp
LP Manager
Macy's
Okemos, MI
Macy's


Home of the Industry's Original
On the Move

Maya Sydner was promoted to Assistant Loss Prevention Director at Ross Stores.
Andrew Beckett was named Regional Loss Prevention Manager for Amazon.

Post Your New Job or Promotion!
See all the Industry Movement


Your Career
Sponsor this section of the Daily
Self-Promotion is a Leadership Skill
Who is the best person to promote your leadership ability? Yourself. It's your responsibility to talk about your achievements, not just for yourself but for your team. It deepens your authenticity and builds relationships. Both you, your company and team benefits. Everyone wins

Decisions, Decisions: What Separates Leaders from the Rest Nobody can tell you what decisions to make, what will provide the best outcome or what path will lead to success. The best leaders will rise to the challenge, and just make a choice. It's not all-or-nothing

If You Want to Be the Boss, Say "We" Not "I" Studies suggest that people using second person pronouns ought to demonstrate an outward focus, considering thoughts of others. This is important because those who have a strong focus on a group can attain higher status. Become "others-focused"

4 Rules for Enhancing Teamwork
The power of teamwork brings success, keeps companies competitive and raises the effectiveness of a group as a whole unit. Building teamwork isn't easy, but here are four rules to help lay the groundwork. Have a common goal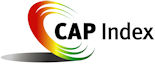 Tip of the Day
Sponsored by Vector Security
Virtually every executive can talk about the basics of their craft, how things should work, what to do in different situations, and the results they got in every position. But what separates the good ones from the great ones is their ability to articulate exactly how they achieved every result and are able to express how they influenced change and dealt with individual conflict situations. The ability to verbalize in detail individual accomplishments, results, mistakes, lessons learned, and how they achieved certain goals in a clear and understandable way is an incredibly powerful trait and one that takes practice, confidence, and a willingness to be self-reflective in order to truly develop it.

Just a Thought,
Gus







Upcoming Events
---
Recruiting?
Get your job e-mailed to everyone... everyday
Post on our Featured Jobs Board!
Reach your target audience in 2015 every day!
Request our 2015 Media Kit
update account / change e-mail
unsubscribe FEEDBACK
www.downing-downing.com

Advertise With The D&D Daily




36615 Vine Street, Suite 103
Willoughby, OH 44094
440.942.0671
copyright 2009-2019
all rights reserved globally