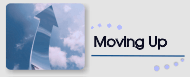 Great News at Louis Vuitton North America -
Loss Prevention transitioning to Asset Protection

Jonathan Shimp was promoted to Vice President, Asset Protection for Louis Vuitton North America. Jon joined Louis Vuitton North America as Director, Loss Prevention in May 2008. In this role, he initiated the loss prevention program for the company and oversaw all loss prevention, security and safety functions. Prior to joining Louis Vuitton, Jon was the Director of Loss Prevention for Chanel, with previous positions at Abercrombie and Fitch, Donna Karan International and Polo Ralph Lauren. Jon holds a Bachelor of Arts degree in Criminal Justice from the University of Delaware. Congratulations Jon!


Daniel E. Cruz was promoted to Regional Director, Asset Protection for Louis Vuitton North America, the West Coast. Dan reports to Jon Shimp, Vice President, Asset Protection. Daniel joined Louis Vuitton North America as a Regional Manager, Loss Prevention for the West Coast in November 2008. Prior to joining LVNA, Daniel has held various loss prevention roles over the past 17 years with several big box and specialty retailers, which included managing the Organized Retail Crime team with Limited Brands. Daniel holds a Bachelor of Fine Arts degree from the University of Illinois. Congratulations Daniel!


Robert Ruiz was promoted to Regional Director, Asset Protection for Louis Vuitton North America, the East Coast. Rob reports to Jon Shimp, Vice President, Asset Protection. Rob joined Louis Vuitton North America as a Regional Manager, Loss Prevention for the East Coast in August 2011. Rob's professional experience includes over 13 years of specialty and big box loss prevention. Rob held the position of Regional Loss Prevention Manager for over 7 years with Abercrombie and Fitch overseeing the Loss Prevention department for the Northeast and the United Kingdom. Congratulations Rob!
Verisk Retail previews LERPnet Falcon at Food Marketing Institute's Asset Protection Conference this week Driven by an Advisory Board of retailers and in close partnership with FMI, NRF, and RILA - the new LERPnet "Falcon" is the evolution of a powerful data sharing platform designed specifically for reporting and analyzing retail crime, while facilitating communication with law enforcement. (Source linkedin.com)

Talbots & Hot Topic the first two retail purchases of Sycamore Partners Formed just two years ago, they have already paid $1B for both retailers above in seven months and they own 51% of Limited Brands division Mast Global Fashions, a overseas sourcing company. The two founders have extensive retail experience and are on the move. Who will be their next acquisition? (Source nytimes.com)

A schoolyard fight between two boys — the chief executives of Macy's and J.C. Penney — over the most popular girl on the playground With her media empire shrinking fast and her stand-alone magazine company losing 29% of their advertising pages last year Stewart did the only thing they could to keep the brand growing. She signed a deal with J.C. Penney to open her stores within their stores. A deal Lundgren is trying to stop. For better or worse, what the retail chains are really fighting over is not towels and sheets, it's the woman on the stand. (Source nytimes.com)

JC Penney cuts 2,200 jobs
Those being axed work in back-office administration in stores and district offices. Averaging two positions per store. Revenue dropped 25% last year and Penney lost $985M. (Source miamiherald.com)

The mall's 50-year reign as the ultimate shopping destination appears to be coming to an end 15% of American regional malls will fail in the next five years. The website deadmalls.com documents and memorializes more than 400 derelict American malls. Many are failing despite significant state subsidies. Demographics and economics, from the decline of the city fringe to the rise of online shopping, has finished them off. Urban planners, academics and real estate analysts are starting to think about what comes next: about the future structure of regional towns and suburbs – and the future of public space – after the malls have gone. (Source theinternational.org)

The Department Store Is Watching You
Over 100 brick-and-mortar stores — including big ones like Home Depot and Nordstrom — have paired up with the shopping behavior watchers at Euclid Analytics, who can learn a lot just by following your wireless connection: Using the information, retailers can tell whether someone walked by the store, whether a customer came in and how long the visit lasted. If it is a big store, with a couple of Wi-Fi antennas, the owner can start to see where in the store someone went. Next time you leave your iPhone's WiFi signal on in public, expect to have a digital trail. (Source theatlanticwire.com)

Department of Homeland Security launches fake counterfeiting website DesignsFauxReal.com was launched by the Department of Homeland Security, U.S. Immigration and Customs Enforcement and the nonprofit International Anti-Counterfeiting Coalition. Designed by ad agency KraftWorks, the site looks just like a high-quality e-commerce site that sells knock-off brand-name items, until you see the product descriptions. It's impossible to buy anything from the site. If an unsuspecting shopper makes it all the way to check-out without figuring it out, they receive the message, "Really? Is this ring worth having to spend the next year and a half trying to fix the damages caused by identity theft?" If that's not enough to stop bargain hunters, there's a final message: "Oops, this isn't a real check-out, just another fake out." (Source upi.com)

Authorities seize $4 million in counterfeit drugs and goods in South Carolina. Special agents with U.S. Immigration and Customs Enforcement's (ICE) Homeland Security Investigations (HSI), working jointly with the South Carolina Secretary of State's Office, Blazer Investigations and Pfizer, seized approximately $4 million in counterfeit goods and pharmaceuticals during a two-week operation that ran from Feb. 19 through Wednesday. The operation also netted the seizure of more than $290,000 of counterfeit and pirated goods infringing on trademarked brands like Coach, Prada, Ray Ban, Golf Pride and TaylorMade. Allegedly, the counterfeit and pirated goods were shipped from China to the same reshipping warehouse in Columbia. The total manufacturer's suggested retail value of the seized goods is approximately $3.9 million. (Source abcnews4.com)
Six men indicted in Toledo operating a semi-truck and cargo theft ring. Six men from northwest Ohio, including four family members, have been indicted on federal charges of running a multimillion-dollar, multistate truck theft ring and cutting up the rigs for parts, according to a 17-count indictment announced Friday. The defendants were charged with running the truck theft ring out of two locations in Toledo and stealing vehicles in a three-state region. Authorities say they dismantled stolen semi-trucks, trailers and cargo and dealt in stolen vehicles and parts. "These defendants operated a truck- and cargo-theft ring, stealing from Ohio, Michigan and Indiana, which resulted in multimillion-dollar losses," said Stephen D. Anthony, who leads the FBI in northern Ohio. (Source toledoblade.com)
Wichita sees 43 armed robberies of small grocery-type stores since Oct. 1st Wichita city leaders are working with police and business owners after a spike in the number of small retail store robberies in town. Police are trying to figure out if the suspect they arrested Sunday night and other identified suspects are connected to other recent Family Dollar and Dollar General robberies. Many of the stores are new to these areas, making it easy for shoppers to walk or ride a bike. "Enough is enough," said Vice Mayor Williams. "Enough is enough." (Source kake.com)

More disturbances involving untruly youths at Indianapolis area malls doesn't prompt Simon Group to institute escort policy for youths Simon Property Group said this morning that it does not plan to institute an escort policy for youths, after the latest disturbance at one of its Indianapolis-area malls. An 18-year-old Indianapolis man and four juveniles were arrested Saturday night after two large incidents inside and outside of Castleton Square Mall, police said Sunday. It is the latest of several recent disturbances involving unruly youths at Indianapolis-area malls. Les Morris, a spokesman for Simon Property Group, said in an interview today that the mall uses the latest security procedures and works with local police to ensure that "security is paramount at our properties." "There are thousands of teens that behave appropriately here locally and you can multiply that around the country," Morris said. (Source thestarpress.com)

Wal-Mart sees a rash of bomb threats in Michigan, New York, North Dakota, and California Friday night Two West Michigan area Wal-Mart stores were evacuated Friday night, March 8, in what appears to be a rash of bomb threats affecting the retail chain regionally and beyond. There were no reports of injuries or any hazardous materials found. Other bomb threats were called in to Walmart stores in North Dakota, in California., and in New York. (Source 1stheadlines.com)

Louisville area mall customers exposed to pepper spray. An argument between customers inside the mall lead inside the Charlotte Russe store as two men assaulted each other with pepper spray. Several shoppers in the area were exposed, but no one was seriously injured. No arrests have been made. (Source whas11.com)
HH Gregg employee injured trying to put out warehouse fire in Indianapolis. An HH Gregg employee suffered minor injuries while trying to put out a fire at the 96th Street warehouse. Fire officials say employees noticed a fire in the mattress and dryer area and tried to put it out with an extinguisher. That's when one employee was injured. Employees soon realized the fire was too big for an extinguisher and called for help. Officials say it was difficult to fight the fire due to the size of the warehouse, smoke conditions, and amount of merchandise inside. (Source indystar.com)
Hollister shoplifting stop gets violent in North Carolina. A man and woman accused of shoplifting by the Hollister Store manager ends up being grabbed, taken outside the mall, pushed to the ground and threatened before customers and mall security came to the victim's aid. The female suspect is now charged with strong arm robbery and third degree assault and battery and two counts of possessing tools capable of criminal use. The two suspects were responsible for nearly $300 of stolen goods from Hollister and American Eagle. (Source goupstate.com)

Armed Robbery at the Sunvalley Mall in Concord, California. Concord Police arrested a robbery suspect at 7pm in the Sunvalley Mall. The incident occurred at the Shiekh Shoe store where an employee believed he saw the suspect conceal some merchandise. When the employee confronted the man, the suspect drew a knife and ran from the store. Concord Police made the arrest outside the mall area, the merchandise was recovered, and no one was injured. (Source claycord.com)

Tucson Police investigating 5 overnight burglaries. Police are investigating an overnight burglary at K-Mart near Broadway and Kolb. It happened shortly after 4 AM. Tucson Police said that multiple suspects broke a window of the store, smashed the jewelry counter, grabbed several items, and left. Numerous employees were working at the store, but there was no confrontation with the suspects. Police are looking into whether the K-Mart burglary is connected to three to five other burglaries across the east-side overnight. (Source tusconnewsnow.com)
Winn Dixie shooting suspect pleads guilty in Alabama; Police officer was injured. Ronald Crear and two other suspects were accused of robbing a Winn Dixie store and shooting a Mobile Police Officer. Ronald Crear pleads guilty to all six felonies, including 5 charges of attempted murder (one charge for each officer responding to the call). Clear faces 20 year to life for each count. Crear and Harrison barged into the Winn Dixie supermarket the store had closed for the night and held employees hostage at gunpoint. When the police arrived, the robbers tried to escape but met officers at each exit. Prosecutors plan to try Harrison on April 29 and Collier Kirksey, who was a Winn-Dixie employee accused of helping to set up the robbery while pretending to be a victim on May 20. (Source al.com)
Man returns printer to Walmart, left behind sheet of counterfeit $100 bills. Police say a Wisconsin man faces charges after trying to return a printer to a Walmart store that contained a sheet with two photocopied $100 bills. Lake Hallie Police found three more counterfeit $100 bills on the man, who was also wanted on burglary and armed robbery warrants. Police were called to the Lake Hallie Walmart because the 37-year-old man tried to return the printer without receipts or proof he bought it there. After being told he was under arrest, police say, the man physically resisted officers at the store's service counter. He was jailed on suspicion of attempted theft by fraud, forgery and resisting arrest. Police are looking for a second man who was with him. (Source wqow.com)
Philadelphia Police looking for 2 Cell Phone store robbers who hit in the Fishtown section. Saturday around 12 noon , two suspects entered the Mobile Zone communications store in the city's Fishtown section. The unmasked men walked into the store and held the manager at gunpoint, removing the cash from the drawer and stealing one iPhone. (Source go.com)
Quarterly Same Store Sales Results

Dicks Sporting Goods 4Q up 1.2% with sales up 12%

Last week's most popular news article-

Virginia Beach husband and wife pleaded guilty to $100K TJ Maxx theft. The couple, Slavtcho Andonov and Tinka Andonova, were hired as an outside contractor to clean several TJ Maxx stores in the Virginia Beach area. The couple from Bulgaria, along with their daughter, were all arrested last August. The Andonova's were denied bond because they are not United States citizens and could have been a flight risk. The couple will serve six months in prison. (Source wavy.com)
Today marks the official start of the 2013 Thought Challenge.
As the judges are still tabulating the results for 2012, we will kick off this year's challenge today.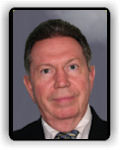 By Francis Clark
VP Business Development
Profitect

Not long ago someone asked me 'how do I find someone to mentor me?' A bit of a strange question but perhaps appropriate as I have been fortunate with mentors but never seemed to seek them out so I've given this some thought.

I think a 'mentor' is looking for individuals that exhibit an interest in learning. Like teachers seem to spend more time with those that show interest than those that 'could care less'. Also, I believe that with a 'mentor' you have to be willing to invest your own personal sweat equity BEFORE they might be willing to invest theirs.

My earliest and most impressionable mentor hired me at 14 for the exciting job at his store of putting away returnable bottles outside until the store closed (due to my age, I was unable to be inside working during business hours until I turned 16) and then I cleaned the perishable departments including scraping down meat blocks (there's a note from history). My mentor was Bob who bought the store from his WWII 'back pay' as he was left in the Philippines when McArthur was driven out. An interesting story in itself but when the General returned, Bob, was part of the native force that enabled a more successful return by providing enemy strengths and locations.

Bob bought a 'general store' which had all the products carried in a Target/WalMart (given the limited variety in those days) so one had to understand perishable management, pricing, preparation, etc., as well as all the non-foods. There was much to learn along with a lot of hard work. Bob's butchers also trained me in the finer details of meat cutting which served me well on numerous occasions. In all, receiving, setting margins, rotation, understanding sales cycles, ordering, managing the books, etc., gave me a great start in my career as well as funding my college education.

Bob only asked that I 'do my job' and the rest came from him.

It must have worked as he also employed my brother and sister and would have me come in over college breaks for little bits of inventory taking and other tasks which at that time he was over paying me for. I turned out to be a product he was pleased with and he gave me an education of a lifetime.

There have been many other mentors in my life but I believe Bob set me on the right track and made it easier for 'mentors to find me'.

How do you find someone to mentor you... just do your job and show interest. The rest should be easy or you're working for the wrong people.