The D&D Daily Mobile Edition
March 13,

2015



The LP Industry's #1 News Source - Informing, Educating and Instilling a sense of community


News Brief
Sponsored by WG Security Products, Inc.
Career paths are "never more precarious than at the arrival of a new CEO" or CFO or COO - depending on where you report "A new CEO is always evaluating senior executives, position by position." "It can be naïve to think you are somehow immune." Last year, 1,341 CEOs departed, the highest number since 2008, according to Challenger, Gray & Christmas Inc., which tracks CEO moves at private and public companies and government entities in the U.S. Of the 204 CEO departures so far this year, 159 have been replaced and half of those are with an executive from outside the company, the outplacement firm said Thursday. Often an outsider CEO is hired to fix problems and can be impatient. You should research the newcomer, Mr. Wardell said. Figure out how technology-literate the new leader is by looking at his career history. "Get to know the CEO's priorities. What this guy is trying to do and what you have to do to support it." Then provide an accurate assessment of your existing programs and be very honest about your departments capabilities. "It takes a frank, calm assessment of the department and people and the abilities they have or don't have." The idea is to help the new CEO understand which of his plans is possible, in what timeframe, because the board and investors are watching, he said. "No CEO wants to hit a stone wall at 100 m.p.h. They have to know." Editor's Note: You can apply this to virtually any new boss or senior manager who joins the company and has direct influence and impact on your pyramid. Obviously it's a stressful time for any executive all the way down to the single unit LPM level when a new store manager comes in. But at the senior level the stakes are higher as the entire program is questioned, reviewed, and cost justified. The real challenge is that you manage it well and be ready to present your entire program in detail. And it might be a good time to review everything yourself and look at reinventing different aspects if need be. That certainly sends the message that your engaged, flexible, and always looking to improve deliverables and results. wsj.com

Kroger offers $25,000 reward in killing outside Atlanta store of construction worker The Kroger Co. is offering a $25,000 reward for leads in the killing of an Alabama construction worker outside one of its grocery stores in east Atlanta. Atlanta police said 38-year-old Joshua Richey of Hayden, Ala., was killed outside a Kroger on Ponce de León Avenue Tuesday afternoon in what appears to have been a robbery. Richey's co-worker, Jason Shelton, said the two were working outside the store when an unknown man entered their pickup truck. When Richey approached the truck, the suspect shot through the window, killing him. onlineathens.com

Lumber Liquidators fighting back
Rocked by a "60 Minutes" expose more than a week ago, Toano, Virginia-based Lumber Liquidators emphasized "Our products are safe," during a business update conference call on Thursday.Tom Sullivan, the company's founder and chairman who was grilled by Anderson Cooper on the CBS news program, did not participate in the call. But president and CEO Rob Lynch took the offensive. "First and foremost, I want to reassure all of you, all of our customers and the general public that we are confident that all of our products are safe and none of our products pose significant health or safety issues," Lynch said. While "60 Minutes" accused the company of excessive levels of formaldehyde in its laminate flooring, Lynch's defense of the company included a deep dive into the role of fromaldehyde. "As lamination actually helps seal-in the formaldehyde from the core, as '60 Minutes' acknowledged, formaldehyde emissions arising from our products are a small fraction of the levels the media has discussed." Lynch also hammered home five steps the 350-store retail company takes that go above and beyond the regulatory requirements: From a financial perspective, the company said comp-store sales following the broadcast of the "60 Minutes" episode fell about 13%. The company's stock price has dropped about 50% in the last month. chainstoreage.com

Halo Announces Cloud-Based Retail Loss Prevention Application based on Behavioral Patterns Halo Cash Alert identifies patterns in point-of-sale cash takings that can be indicative of theft or misuse. Halo, a leading provider of business application software, announced Halo Cash Alert Version 1.2, designed to help quickly identify patterns in point-of-sale cash takings that can be indicative of theft or misuse. Version 1.2 provides a simple workflow, analysis engine and visual reports via the cloud. Targeted for retailers with employees managing cash at point-of-sale, Halo Cash Alert can be accessed via desktop or mobile devices and is simple enough for any manager to sign-up and use. prweb.com

Oklahoma looks to pass Organized Retail Theft Bill - House passes bill - On to the Senate A number of retail LP executives from Ace Hardware's Norm Smaligo to QuickTrip's LP executive and the Tulsa County Sheriff's Office have been working hard to get this bill passed. oklegislature.gov

Senate panel secretly approves cyberthreat sharing bill A U.S. Senate committee has voted in secret to approve a controversial bill that seeks to encourage businesses to share information about cyberthreats with each other and with government agencies. The Senate Intelligence Committee, meeting behind closed doors, voted 14-1 late Thursday to approve the Cybersecurity Information Sharing Act [CISA], even though Senator Ron Wyden, who cast the lone vote against the legislation, said it doesn't adequately protect privacy. The legislation would protect companies that share cyberthreat information from consumer lawsuits and would set up an information-sharing portal at the U.S. Department of Homeland Security, committee leaders said. The committee will release the text of the bill after amendments are added to it, it said in a news release. csoonline.com

Apple Pay: Bridging Online and Big Box Fraud
Lost amid the media firestorm these past few weeks about fraudsters turning to Apple Pay is this stark and rather unsettling reality: Apple Pay makes it possible for cyber thieves to buy high-priced merchandise from brick-and-mortar stores using stolen credit and debit card numbers that were heretofore only useful for online fraud. krebsonsecurity.com

Viral video leads racial profiling accusations against Eagan, Minn., outlet mall As you can see in the video above, Fox 9's experience at the Eagan outlet mall didn't go very well. But it's nothing compared to what happened to 4 African-American shoppers on the afternoon of Wednesday, March 11. myfoxtwincities.com
Management of Crabtree Valley Mall Respond to Incident Involving Teens in Raleigh Last month a group of parents spoke out saying their sons had been kicked out of Crabtree Valley Mall without just cause. On Feb. 28, the young males were approached by a security guard in the food court saying they were loitering and told them to leave. Their parents contend they were not doing anything wrong and that the boys were victims of racial profiling. A letter from the mall's General Manager Bobby Medlin read in part, "We have concluded that the young men involved should not have been asked by our officers to leave the mall. From our review, it appears that the young men were seated in the food court for about 10 minutes. That was not long enough to be a violation of the mall's policy regarding loitering. We will review with all our officers how to appropriately enforce our loitering and food-court policies." twcnews.com

Tyco Security Products - Software House Enhances Fault Tolerance for C●CURE Security Management Platform Tyco Security Products announced today a new integration with Stratus Technologies and its portfolio of business continuity solutions to further strengthen the fault tolerant capabilities of its C●CURE 9000 and C●CURE 800/8000 access control platforms. Using everRun Enterprise and Express v7.2 fault tolerant business continuity solutions, C●CURE operates on two machines and can continue to run even if one machine fails, ensuring that the system continues to operate. C●CURE 9000 delivers the best access control while empowering customers to utilize IT-standard tools and distributed architecture. The flexibility of this system grants security professionals the freedom to deploy a unique security solution for their entire business. swhouse.com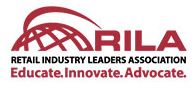 Retail Asset Protection Conference 2015
Successful asset protection executives leverage partnerships throughout the enterprise to achieve the common goal of business growth. These executives come - and bring their teams - to RILA's Retail Asset Protection Conference where the educational program covers the breadth of areas within asset protection and the networking is the best in the industry. rila.org

Children's Place ups store closures to 200 by '17 - urged to explore options

Aeropostale may close 50 to 75 stores this year

Ulta to open 100 stores in '15

Express to open 30 Outlet stores

Zumiez to open 57 stores this year


Quarterly Same Store Sales Results
Ulta Q4 up 11.1% with revenue up 20.7%
Zumiez Q4 up 8.3% with net sales up 14%
Children's Place Q4 up 3.7% with net sales up 2% - full year comp's up 0.4% with net sales down 0.3%
Canada's - Empire Co. (Sobey's) Q4 up 1.9% with sales
Ann Inc Q4 up 1% with net sales up 3.3% - full year comp's up 1.9%
Sears Hometwon and Outlet Stores Q4 down 7.7% with net sales down 6.7% - full year comp's down 5.7% with net sales down 2.7%
Aeropostale Q4 down 9% with net sales down 11% - full year comp's down 11% with net sales down 12%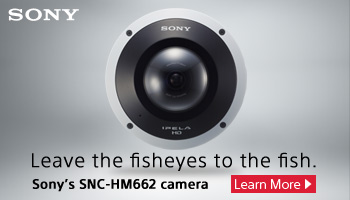 All the news - One place - One Source - One Time
The D&D Daily respects your time
& doesn't filter retail's reality
Report Your News!
(content subject to approval)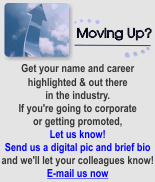 Vendor Spotlight



Checkpoint Systems Introduces New Solutions for Food Retailers to Reduce Shrink, Enhance Merchandise Availability
iS AutoPeg Tag, 4210 EP Food Label Can Be Applied In-Store or at Source
MEMPHIS - Checkpoint Systems, Inc., a leading global supplier of merchandise availability solutions for the retail industry, today announced here at the FMI Asset Protection Conference two solutions for food retailers that are specifically designed to reduce shrink and boost merchandise availability for hard-to-protect items.

iS AutoPeg Tag

Checkpoint's iS AutoPeg Tag offers food retailers secure protection for high-risk peg hook merchandise such as batteries, razor blades and ink cartridges with a one-step, pinless tag. This solution snaps quickly and safely on single- or double-hole packaging and can be easily removed at point of sale (POS) for reuse. It is lightweight and strong, preserves product branding, is RFID upgradeable for inventory visibility and can be source applied. A senior LP executive from a large mass merchant said, "We tested this product for a large number of SKUs as part of a major pilot study and were impressed with how easy it was to apply and remove at POS; most importantly, with AutoPeg we increased sales by 30 percent compared to the EAS on-shelf protection method we use for personal care products. In addition, we are able to more efficiently manage shelf and warehouse space."

4210 EP Food Label

The 4210 EP Food Label is one of the very few microwave-safe certified solutions on the market and features enhanced security performance for food retailers needing to protect fresh and frozen food items that are being increasingly targeted for theft. It is one of the world's smallest food-safe RF label, and can easily be integrated into price/scale labels for maximum protection, enabling food retailers to improve on-shelf availability. In addition, because the solution is very thin, it maximizes space on retailers' planograms. Like the iS AutoPeg, it can be applied in store or at source, which saves labor time and ensures all high-risk merchandise arrives secure and ready for sale. In addition, Checkpoint offers custom printing options for the new food label, which allows retailers to print store messages on labels, including their brand, if so desired.

Read more here.


2015's Let's Get LP Social
We still want your Group LP Selfies - So keep them coming retail LP teams!

Submit a group selfie of you and your LP team and you could get a plaque. Please submit a high resolution photo (300 dpi) and logo at 5" wide for your printed plaque, and if you have a tagline or slogan either from your team or from the company, please send it to us as well for inclusion on the plaques and here on the Daily. Click here for more details.


2014 LP Team Group Selfie Review
Showcasing each team in order!
Your Team - Your Pride



DSW Loss Prevention Team

"Living Our Values. Protecting Our Assets."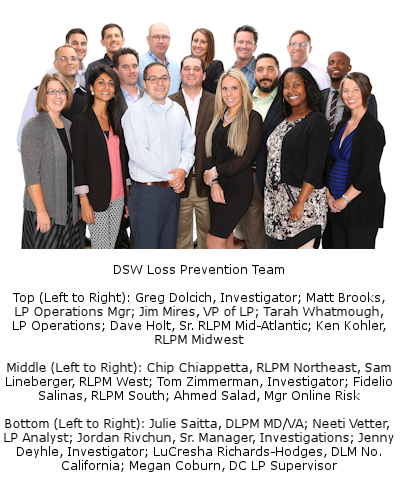 *Originally published on September 23, 2014
View all the selfies here!

Sponsored by:



eBay News

Former Perlis CFO pleads guilty to embezzling $2.8 million from employer, with help from the eBay Global Asset Protection team
A former executive of a New Orleans clothing business pleaded guilty Thursday (Feb. 26) to federal charges that he embezzled about $2.8 million from his employer over a 19-year period. Michael Sapera, who served as both chief financial officer and director of information technology for Perlis Clothing, was charged Jan. 30 in a four-count bill of information with bank fraud, aggravated identity theft and wire fraud. U.S. District Judge Eldon E. Fallon set sentencing on May 28. In its bill of information, the government said that from July 1996 through April 2014 Sapera stole about $2.2 million in corporate checks belonging to the company and forged the signature of his employer on approximately 430 stolen checks, which he endorsed to himself and deposited into his personal bank account. Beginning on July 15, 2011 and continuing to Aug. 18, 2014, Sapera, a Mandeville resident, was involved in wire transfers from the company's bank account to his personal bank account totaling $582,080, according to the government. In addition, the government accused Sapera improperly transferring $35,000 in corporate funds from the company's PayPal account into his personal PayPal account.

Read more here

For further information on PROACT, email inquiries to PROACT@eBay.com.
eBay Direct - Click Here
(notify - info - questions)

Loss Prevention News Network

Incorporated in California in 1998, WG has been turning heads in the EAS and RFID industry with its ingenuity and out-of-the-box thinking since its inception. In this LPNN interview, Graham Handyside, EVP Worldwide Operations, and Ed Wolfe, VP Business Development, WG Security, tells us about the innovative products that have come from addressing their customers' various needs over the years, such as the Seal Tag, the Ninja Tag, and the Skyguard 2A system. In this video, also learn about WG's Eyes on U product - a three-in-one solution that combines the functionality of EAS, RFID and video.

---
In this LPNN Quick Take, Rex Gillette, Vice President Retail Sales, Protection 1, tells Joe and Amber a little bit about the secret sauce behind Protection 1's success since entering the retail LP market - great customer service. Rex also provides some helpful advice to professionals in the industry.

Solution Providers, have a video or commercial you want to publish? Contact us.


Canadian Push
Sponsored by Vector Security
Loblaws $1.2B Retail Refresh - 5,000 jobs - 50 stores - 'Massive infrastructure & IT Rollout' - LP Jobs & Solution Provider Opportunities Having put most of its energy into a massive infrastructure and IT rollout over several years, Loblaw Cos. Ltd is once again turning to the business of refreshing its stores, sharpening its food assortment and building new locations as part of a $1.2-billion spending plan in 2015. Loblaw will build 50 new stores, under its own banners and that of Shoppers Drug Mart, to boost its network of 2,300 locations across the country and will also renovate more than 100 stores. Editor's Note: This means LP jobs as well as well as LP investment for solution providers. financialpost.com

Being aggressive can come back and "bite you in the butt" As noted by the new Ivey Business Journal, you do not need a business degree to see that the Target Canada rollout was royally botched. This was clear to all concerned from the moment the company first opened its doors and Canadian consumers were greeted with poor selection and higher-than-expected prices. As Ivey Business School marketing professor Kersi Antia points out, "The plan to open so many stores in such a short period resulted from an opportunistic takeover of Zellers, which came back to bite them in the butt because it was too aggressive. And instead of taking time to really understand our market, Target acted like it wasn't even expanding across a border. The company entered Canada as if it was the 51st state. These mistakes cost them dearly." huffingtonpost.ca

Nordstrom Overstocks Shelves To Prove It's Not Target Canada "We probably, because of our sensitivity, were a little guilty internally of maybe even having too much inventory," Nordstrom president Blake Nordstrom told the Globe and Mail. huffintgonpost.ca

Rogers Communications breach of "small number" of medium sized businesses through employee email address Spokeswoman Patricia Trott says a third party gained access last week to the email address of a Rogers employee who managed a "small number" of medium-sized business accounts. The hacker was able to get access to business agreements containing the names, addresses and phone numbers of a number of business clients, as well as pricing details. Trott says "human error" was responsible for the breach. canadiansecuritymag.com

CIBC Visa customers seeing high amount of fraud - scammers find number & expiry date before being issued - 'sequencing fraud' "It seems somehow the hacking team or the hackers have been able to get a hold of banking 'enigma' code so they're able to generate the exact same sequence of the card that I would be receiving in the mail." The association says they do not have specific figures on sequencing fraud, but do track overall credit card fraud. Their most recent number show in 2013, sequencing fraud scammers made $465,135,009 worth of charges against Canadian credit cards and is a number that continues to climb. riviera-maya-news.com

Cross-Border online shopping stunts Canadian e-Commerce - Total retail online = 4.8% vs. U.S.'s 12.7% Canadians who order products online and have them sent to U.S. mailboxes are partly to blame for Canadian e-commerce sales lagging other countries, according to a new study released March 12. Online sales are expected to be 4.8% of all retail sales in Canada in 2015 well below the U.S. 12.7%. "Although cross-border shopping may be detracting from online sales growth as a percentage of total retail spending in Canada, retailers are making improvements to the online shopping experience to capture the 50% of Canadians now purchasing online," said Josh Harding, who is vice-president of global operations at RetailMeNot, Inc. He expects the share of Canadian sales done online to increase more than 13% $28.51 billion in 2015. Generally shipping rates are higher in Canada. He added that Canadians have historically also had less online selection than in other countries. biv.com

Husband assaults Canadian Tire LP Officer - not knowing his wife just stole from the store Alan Boyd Pasap said he was sitting in his commonlaw wife's vehicle outside the Canadian Tire in Regina when, upon turning to feed the couple's baby, he spotted something that led him to take action. "I saw two people struggling," he told the court during his aggravated assault trial on Thursday. "Then I noticed it was (my spouse) Crystal (McKenzie) and she was being assaulted." With surveillance video bearing witness, 37-year-old Pasap said he backed up to the pair and got out, retrieving a baseball bat from the trunk. He then approached the other two people and, lifting the bat, asked, "Is it worth it?" Pasap said he brought the bat down when the man didn't release McKenzie. The couple then returned to the car and drove off, leaving the man with a badly broken arm. The problem was that the man was a loss prevention officer (LPO) who told the court he'd just witnessed McKenzie stealing from the store. leaderpost.com

Debate on Social Media over Security Guards at Prince Albert's Gateway Mall A video posted on Facebook and YouTube that shows two security guards subduing a woman at the Gateway Mall in Prince Albert has been generating a lot of discussion on social media. In the video, the guards were seen pinning the woman on the ground while making a call to the Prince Albert Police Service for an officer to arrive. An angry crowd gathered around and began to heckle the guards to stop hurting the woman and let her go. The guards eventually allowed the woman to stand, and she broke free of their grasp. On Facebook and YouTube, some people were showing support for the security guards, while others were criticizing them for excessive use of force. The issue of racism was also brought into the discussion. The general manager of the Gateway Mall, Sharon Faul, has seen the negative comments towards her security guards. "Unfortunately on social media, when you have something like this happen, there is no footage of what is happening leading up to that point in time and there is no video footage on social media regarding what happened following that time frame." cbc.ca

Jewellers Vigilance Canada: February Theft Recap Report

Sears Canada to sell 3 locations for $140m & lease back

Germany's 'Gerry Weber' plans 6 new stores in Southern Ontario

Quebec's women's jewelry & accessories brand Bizou to go from 120 to 300 stores

Canadian Fraud Statistics from the Canadian Bankers Association: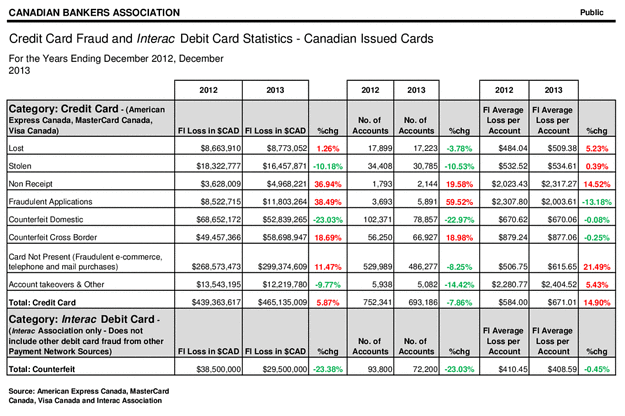 Stores that may disappear from Canada
Durham Regional Police lay 58 charges against Scarborough couple in sweeping Identity Fraud investigation An investigation by Durham police into suspected identity theft has led to dozens of fraud charges against a Scarborough couple. Project Gilmore was launched in January in response to scams that began with suspects obtaining cellphones with stolen identities, Durham police said. Members of Durham's major fraud unit determined the phones were being shipped from Quebec to addresses in the GTA, including Pickering and Mississauga. Suspects used fake ID to pick up the packages from Canada Post or UPS, police said. As the investigation continued, police uncovered evidence of more fraud, including money laundering, cheque fraud and possession of stolen credit card data. On Wednesday, March 11, police stopped suspects as they travelled in a vehicle on Warden Avenue in Toronto. Seized as proceeds of crime were the vehicle and property including electronics, cellphones, high-end designer clothing and purses found during a search of a Toronto home. That search also revealed stolen identity documents, cash and stolen credit card data, police said. Stephen Oruwari, 35, and 26-year-old Tsedey Whitfield, both of Scarborough, face a total of 58 fraud-related charges. durhamregion.com

Serial St. Thomas, On., shoplifter charged again

Langley RCMP investigating Shoplifter with knife goads employee into fight outside store

e-commerce

Sponsored by The Zellman Group
The Latest POS Malware Discovery
Point-of-sale malware is the cause of most retailer data breaches, according to the PCI Council, and it's getting ever sneakier to avoid detection as it steals payment card numbers on the fly. Two new examples of their stealthy techniques were unearthed by security researchers last week, according to SC Magazine. Unlike most POS malware, both of the new families - dubbed LogPOS and PwnPOS - use one component to find card data and another to send it to the cyberthieves. LogPOS injects code into several processes, forcing them to search different sections of the POS system's memory.

Meanwhile PwnPOS, which also has two separate components but uses a simpler approach. The module that scrapes memory hunting for likely payment card numbers is consistent in all members of the malware family. The card numbers are written to a log file, and the memory scraper is capable of periodically uninstalling itself as an active process, which makes it more difficult for antivirus tools to spot. pymnts.com

Online Fraud Projected to Rise In March, Following Mandarin Oriental Security Breach Unlike other recent security breaches, such as that in 2014 at White Lodging, and the possible 2015 breach still under investigation, the stolen cards at Mandarin Oriental are likely to have very high or no credit limits due to the hotel's wealthy clientele, making them extremely valuable on the black market. E-commerce businesses are the most likely to be hit by these contraband cards, due to the increased ease of use and anonymity provided by an online environment. How can online businesses prepare? E-Commerce recommends 5 strategies to increase these companies' security during the next couple months. While all of these steps should be common elements of an offensive fraud-reduction plan, increased vigilance, more checks, and an insistence on following each of these steps every time can transform an average level of vigilance into an iron wall. virtual-strategy.com

"Fraud is not a person - it is a dynamic grouping of statistics that deviate from the norm."
Stuart B. Levine, CFI, CFCI
CEO, The Zellman Group & Zelligent


ORC News
Sponsored by Security Resources
Male career criminal - suitcase stuffer busted hitting Macy's downtown Seattle, Ballard Fred Meyer and Shoreline Sears Police say Andersson, 46, stole $104 in fragrances from Macy's in October, and in December, took an empty suitcase at a Fred Meyer store, filled it with jeans, and left the store with the items worth about $835. Also in December, police say a loss prevention officer at the Shoreline Sears saw Andersson select a rolling suitcase before going to the shoe department, trying on a pair of $120 shoes, and them placing them in the suitcase. Court documents say Andersson then went to the men's department where he put a stack of 25 pairs of Levis jeans into the suitcase and then left the building. He was then stopped by employees. While in the store's loss prevention office, a store sales associate recognized Andersson as the same man who committed a similar theft the day before involving a suitcase and jeans, police said. The loss prevention manager reviewed the previous day's surveillance video and found the theft. The merchandise fro both Sears thefts totaled $3,600. He was charged with organized retail theft earlier this month. kirotv.com

Belk's Loss Prevention in Dothan, AL nab $2,700 shoplifter - identity thief Dothan police recently arrested a 36-year-old woman on a felony charge alleging she stole $2,700 worth of merchandise from the Belk's department store. According to a Dothan police statement, Victoria Smith was arrested and charged with felony first-degree theft of property. Police had responded to the 900 block of Commons Drive to a shoplifting complaint at Belk's department store. Police were given a description of the suspect and took her into custody as she was leaving the store. Police found her in possession of $2,700 worth of stolen merchandise. Court records show police also charged Smith with felony identity theft. dothaneagle.com

4 Michigan ORC thieves arrested in multi-city Television thefts Four Inkster residents have been charged with shoplifting and are suspected of being involved in shoplifting ring that struck stores in Westland, Canton, Garden City and Dearborn. Westland Police began investigating after five suspects entered Kmart, 165 S. Wayne Road, on March 1 and were reported to have stolen four televisions. After investigation, detectives were able to obtain information on the suspects resulting in a search warrant being executed in Inkster. Two of the stolen televisions were reported to have been recovered from that location. Officers arrested four of five suspects, all of whom share a home in Inkster, for retail fraud. Police report that further investigation led to the recovery of two additional televisions from local pawn shops. According to police, the investigation found that the suspects were involved in a retail fraud ring that was targeting local area stores in not only Westland but the surrounding communities of Canton, Dearborn and Garden City. Police are continuing to investigation. hometownlife.com

Home Depot employee in Austin, TX charged with stealing nearly $10K of merchandise A woman working at a Home Depot store in Northwest Austin is charged with stealing nearly $10,000 from the company. Police say 28-year-old Megan Phillips collected the money between May and August of last year by performing fraudulent return transactions, according to an arrest affidavit. The company's corporate office alerted the store to the problem after they found Phillips hand-entered several returns during a 30-day period, court documents show. Surveillance video showed Phillips stored several UPC codes on her cellphone, the affidavit said, then transcribed those numbers onto a piece of paper. The store says she then entered the UPC numbers into her register and issued fraudulent returns. kxan.com
Rite Aid and Bellingham, WA Police working together to stop refund fraud Some criminals are willing to go through any means to an end, even digging through trash. Bellingham police discovered a new crime involving receipts stolen from trash cans. Bellingham Police Lt. Bob Vander Yacht said thieves go through trash outside of local stores, grab receipts, and make note of the items listed and their codes. They then enter the stores, find matching items, and use the receipts to "return" them at the customer service desk. The first case was discovered after a shoplifting event at a Rite Aid on Telegraph Road. One suspect was apprehended, but later, a Rite Aid employee called the police to report they'd discovered a backpack believed belonged to a woman who had been with the suspect. "[In the backpack was] some paraphernalia related to narcotics and also this large collection of receipts from multiple businesses and a series of handwritten notes related to the receipts," Vander Yacht said. Receipts in the backpack found in Rite Aid were from Rite Aid, Lowe's, Home Depot, Fred Meyer and other stores nearby. westernfrontonline.net
Do you have an ORC case to share?
Share your ORC news and help the industry grow

Retail Crime News

Sponsored by NuTech National
GameStop and Philadelphia City Council honoring slain officer; Donations being collected for trust fund benefiting fallen officer's family Philadelphia City Council and a video game store chain are paying tribute to a police officer who was shot and killed while trying to stop a robbery last week. City Council honored Ofc. Robert Wilson III with a moment of silence on Thursday, a week after he was killed at a GameStop store in North Philadelphia. The 30-year-old had stopped for a security check and to buy a game system for his son. Fraternal Order of Police President John McNesby said the GameStop chain is making a "very large" donation to Wilson's family and will collect money in stores for a trust fund benefiting the family. Two brothers, Carlton Hipps and Ramone Williams have been charged with murder. wfmz.com
5 arrested in 'sophisticated' counterfeit money scheme in Slidell, LA Five people in Slidell were arrested in a "complex" counterfeit scheme that preyed on several businesses in the New Orleans area. According to a news release from the Slidell Police Department, the investigation began in October and spanned several months. Businesses reported receiving counterfeit $50 and $100 bills. A detective, who is also part of the U.S. Secret Service Task Force, partnered with the federal agency and discovered that the same counterfeit bills, which were identified by the serial number, were being passed at more than two dozen businesses across the New Orleans area. Arrested were 22-year-old Destinee Warren, 26-year-old Diondre Jones, 28-year-old Anthony Chaney, 19-year-old Tajhan Armour and 19-year-old Jamineca Williams. According to police, Warren was the alleged ring leader of the group and would get the counterfeit money and distribute it to the other four accused in the scheme. "The group would go to businesses throughout the area, make a small purchase using the counterfeit money and would then obtain real money as change," police said in a news release. wdsu.com
$30,000 of stolen Wild Turkey bourbon found in a Frankfort, Kentucky backyard Another iconic bourbon brand in Kentucky has been targeted in a heist, but this time authorities say they have arrested a suspect caught with the stash of pricey whiskey in his backyard. Franklin County sheriff's deputies responding to a tip recovered five barrels - each filled with bourbon - that were taken from the Wild Turkey Distillery at nearby Lawrenceburg, Sheriff Pat Melton said Thursday. One arrest has been made so far as authorities continue to look into the pilfering of the popular whiskey that was still aging, the sheriff said. "This investigation is going in several different directions," Melton said in an interview. "We're following up on our leads as we speak." Each barrel is believed to carry a value of $3,700 to $6,000, but Wild Turkey officials took samples to determine the exact worth, the sheriff said. Labeling on each barrel had been spray-painted over, he said. insidetoronto.com

Two women arrested for brazen Kohl's shoplifting incident in Hatfield, PA After an investigation by Hatfield Township detectives, two women have been arrested in connection with what police describe as a brazen shoplifting incident at a Kohl's department store in January during which a store employee was nearly run over by the alleged suspects' car as they made their getaway. Kimyda M. Branch, 29, of Souderton, is behind bars at Montgomery County Correctional Facility in lieu of 10 percent of $10,000 bail, as well as a probation violation detainer that makes her currently ineligible for release. Branch has been charged with retail theft, receiving stolen property and two counts of conspiracy, all graded as first-degree misdemeanors. montgomerynews.com
2 Express Outlet store employees in Gonzales, LA arrested for stealing $1,700 in merchandise Two Express Outlet store employees have been charged with felony theft after they allegedly stole clothes from their employer over a span of five months, according to the Gonzales Police Department. Sandrika Mitchell, 25, was booked on felony theft and Jaleesa Green, 27, was booked on misdemeanor theft of goods. The Loss Prevention Manager told police he had been investigating multiple employees of possible theft. Police say when Mitchell returned to The Express Outlet, officers saw her walking into the store with a bag of merchandise. Mitchell told officers she had been stealing from The Express Outlet since November of last year. She was accused of stealing items worth close to $1,100. Green also told police she had been stealing since November of last year. She was accused of stealing items worth $600. nola.com

China Has Replicated Apple Watch, Cheap Knockoffs Already On Sale Online Yet to be officially launched in April but Apple Watches are already being sold in China, at a price as low as $45--one-eighth of the price for a basic Apple Watch model, which is set to be $349. As Alibaba's Taobao.com posted: "Airwatch A8 smart wearable watch." It is a lookalike of the Apple Watch. It also claims that the product is more "functional" and diverse in nature than its genuine versions. ibtimes.com

Two female Express Outlet employees at Tanger Mall charged with theft of merchandise

Two indicted in Georgia on Credit Card Fraud; using stolen accounts to place over $35,000 in prison inmates account

Honolulu police seeking credit card fraud suspect

New Orleans man facing 10 years; 90 fake Credit Cards recovered by Police

Culver City, CA Police release surveillance photo of suspect in a Zales $17,000 Armed Robbery

Luxury Watch store in Hong Kong the victim of a $5.5 million Armed Robbery, 1 employee shot


Robberies and Burglaries
● ABC - Raleigh, NC - Burglary
● Bounce Place - Wilkes-Barre, PA - Burglary
● CVS - GA - Armed Robbery
● CVS - Rock Hill, SC - Armed Robbery
● Dollar General - Spartanburg, SC - Armed Robbery
● Dollar General - Harper Hts, NC - Armed Robbery
● Dollar General - Pooler, GA - Armed Robbery
● Food Fast - Tyler, TX - Armed Robbery
● Good Day Market - Prince Fredrick - Armed Robbery
● Jacksons - Boise, ID - Armed Robbery
● Mike's Music - Fond du Lac, WI - Burglary
●Rite Aid - Phil., PA - Armed Robbery
● Sac n Pac - Bastrop Co, TX - Armed Robbery
● Small Dog Electronics - S. Burlington, VT - Theft
● Speedway - Lee Co, FL - Robbery
● Turkey Hill - Wilkes-Barre, PA - Armed Robbery
● ULTA - Fresno, CA - Robbery
● Wingstop - Paris, TX - Armed Robbery


Featured Job Listings
Sponsored by NuTech National
Feature Your Job Here For 30 Days -
70% Aren't On the Boards
VP of LP
Mattress Firm
Houston, TX
Mattress Firm
Director of Risk Mgmt & AP
Goodwill - Easter Seals, MN
ST Paul, MN
Goodwill - Easter Seals, MN
Director Fraud Analytics & Investigations, Global Investigations
Starbucks
Seattle, WA
Starbucks
Director AP
Big Lots
Columbus, OH
Big Lots
Director of LP
Haagen Grocery Stores
Seattle, WA
Supervalu
Director of LP
PacSun
Anaheim, CA
PacSun
Director Global AP
KFC & PH
Plano, TX
YUM! Brands
VP Supply Chain, LP & Safety
Ross Stores
Ft. Mill, SC
Ross Stores
VP of Sales
Checkview
Chanhassen, MN
Checkview
Corporate Mgr LP
Five Below
Philadelphia, PA
LinkedIn
Regional Dir AP
Rite Aid
Albany, NY
Rite Aid
Regional Dir AP
Rite Aid
Warwick, RI
Rite Aid
Regional Dir AP
Rite Aid
Baltimore, MD
Rite Aid
Dir of AP Dist. Centers
Dollar General
NA
Dollar General
Director of Divisional LP
Dollar General
Goodlettsville, TN
Dollar General
AP Manager
Ralph Lauren
New York, NY
Ralph Lauren
Regional LP Manager
National Stores
Chicago, IL
Downing & Downing
Regional LP Manager
National Stores
Northern Bay Area, CA
Downing & Downing
Regional LP Manager
National Stores
Phoenix, AZ
Downing & Downing
Market Asset & Profit Protection Manager
Sears
Little Rock, AR
Sears Holdings Corp
Zone Asset & Profit Protection Mgr
Sears
Miami, FL
Sears Holdings Corp
Zone Asset & Profit Protection Mgr
Sears
Cincinnati, OH
Sears Holdings Corp
Zone Asset & Profit Protection Mgr
Sears
Cleveland, OH
Sears Holdings Corp
Market Asset & Profit Protection Manager
Sears
Baltimore, MD
Sears Holdings Corp
Market Asset & Profit Protection Mgr
Sears
Los Angeles, CA
Sears Holdings Corp
Zone Asset & Profit Protection Mgr
Sears
Houston, TX
Sears Holdings Corp
Zone Asset & Profit Protection Mgr
Sears
Dallas, TX
Sears Holdings Corp
Regional AP Mgr
SpartanNash
Grand Rapids, MI
LinkedIn
LP Manager
Bowlmor AMF
Long Island, NY
Bowlmor AMF
LP Manager
Bowlmor AMF
Dallas, TX
Bowlmor AMF
Regional LP Manager
Tilly's
Orlando, FL
Tilly's
Market AP Specialist
REI
San Francisco, CA
REI
Market AP Specialist
REI
Chicago, IL
REI
Sr Retail AP Specialist
REI
Denver, CO
REI
Sr Retail AP Specialist
REI
Bloomington, MN
REI
Market AP Specialist
REI
Los Angeles, CA
REI
NEW TODAY LP Investigator
Bell
Mississauga, ON, Canada
Bell
Store AP Officer
Wegmans
Buffalo, NY
Wegmans
Sales Representative
NuTech National
Maitland, FL
NuTech National
National Account Executive
Checkview
Northeast Region
Checkview
National Account Executive
Checkview
United States
Checkview
Corporate Investigator
Confidential
San Francisco Bay, CA
Confidential
National Account Manager
Vector Security, Inc
TBD
Vector Security, Inc

Limited Time Only - Post Your Multi-Unit LP jobs for FREE - Learn More Here


Daily Job Alerts


Appearing One Day Only
View our Internet Jobs Archives here
Senior Regional LP Manager
CVS Caremark
North Richland Hills, TX
CVS Caremark
LP Manager Corporate Security
CVS Health
Cumberland, RI
CVS Caremark
Regional LP Manager
Dollar General
Springfield, MO
Dollar General
Area LP Mgr
Lowe's
Flowood, MS
Lowe's
LP & Safety Spec
Lowe's
Kent, WA
Lowe's
Dept Mgr LP & Safety
Lowe's
Bloomfield Hills, MI
Lowe's
AP Manager in Training
Walmart
Snyder, TX
Wal-Mart
AP Manager in Training
Walmart
Auburn, WA
Wal-Mart
AP Manager in Training
Walmart
Florence, AL
Wal-Mart
AP Manager in Training
Walmart
Alpena, MI
Wal-Mart
AP Manager in Training
Walmart
Indianapolis, IN
Wal-Mart
AP Manager in Training
Walmart
Topeka, KS
Wal-Mart
AP Manager
Sam's Club
Des Moines, IA
Wal-Mart
LP Manager Hrly
Sears
Key West, FL
Sears Holdings Corp
LP Manager
Sears
Portland, OR
Sears Holdings Corp
Mgr LP Operations - Project Support
Sears
Hoffman Estates, IL
Sears Holdings Corp
AP Team Leader
Target
Columbus, OH
Target
AP Team Leader
Target
Depew, NY
Target
ETL Assets Protection
Target
Oswego, IL
Target
Priority Team ORC Investigator
TJX Companies
Boston, MA
TJX Companies
LP Manager
Macy's
Denton, TX
Macy's
LP Manager
Macy's
Bloomington, IL
Macy's
LP Manager Investigations
Macy's
Garden City, NY
Macy's
LP Program Mgr
Amazon
Seattle, WA
Amazon


Home of the Industry's Original
On the Move


Supervalu's Shop 'n Save restructures LP department for it's 45 locations in St. Louis, MO area - announces the following:

James Ishum was promoted District Loss Prevention Manager for Shop 'n Save.
Sarah Meyer was named District Loss Prevention Manager for Shop 'n Save.
Leigh Santhuff was named Loss Prevention Data Analyst for Shop 'n Save.
Alphonse Lewis was named Loss Prevention Specialist for Shop 'n Save.
Tommy Roam was promoted Loss Prevention Specialist for Shop 'n Save.
Miranda Cox was promoted Loss Prevention Specialist for Shop 'n Save.
Barry Fischer was named Loss Prevention Specialist for Shop 'n Save.
Cameron Sparks was promoted Loss Prevention Specialist for Shop 'n Save.
John Neuhaus was promoted Loss Prevention Specialist for Shop 'n Save.


Malinda Boothe was named Director of Food Safety for Associated Food Stores.
Sean Ross was named Regional Loss Prevention Manager for rue21.
Gina Giacomini was named Compliance, Safety and Asset Protection Area Manager for Walmart.

Post Your New Job or Promotion!
See all the Industry Movement


Your Career
Sponsor this section of the Daily
The Best Bosses Aren't Bossy
We may think that to be a leader or manager, we have to be "bossy" but that's not the case at all. Overmanaging is one of the most common problems of management and can lead to a decline in productivity. Here are some management traits you want to avoid. Focus on the positive

5 Tips to Grow Engaged and Empowered Employees In most companies the reign of "yes man" is over. Leaders need an engaged workforce who is empowered to ask questions and take ownership in the successes they help build. Build a high-performing team with these five tips. Help them improve

25 Real Teamwork Tips for Managers
Having a cohesive and strong team will allow you to complete projects efficiently and with little hassle. While the road to a strong team is rough at first, addressing teamwork problems before they come up can make the process easier. Here are tips on how to get your team together. Know every member

5 Tips on How to Talk Like A Boss
Not only are there tips on how to find an effective management style for yourself, but top leaders don't talk like your typical employee either. There is a certain confidence and clarity when leaders speak that can motivate and inspire those present. Here are some speaking tips from the greats. No "um's"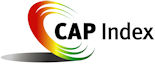 Tip of the Day
Sponsored by Vector Security
Sometimes when you're moving so fast and dealing with the mistakes of the day, the frustration levels peak and one can tend to forget that sometimes you've just got to stop, listen and take a breath and maybe talk to a friend about it all. If it's a good friend, they'll bring you back into focus and make sure you don't react too aggressively and make the mistakes even worse. There aren't many friends like that or ones that you can absolutely trust. But if you've got a couple, make sure you thank them as well for taking the time.

Just a Thought,
Gus







Upcoming Events
---
Recruiting?
Get your job e-mailed to everyone... everyday
Post on our Featured Jobs Board!
Reach your target audience in 2015 every day!
Request our 2015 Media Kit
update account / change e-mail
unsubscribe FEEDBACK
www.downing-downing.com

Advertise With The D&D Daily




36615 Vine Street, Suite 103
Willoughby, OH 44094
440.942.0671
copyright 2009-2019
all rights reserved globally