The D&D Daily Mobile Edition
March 17,

2015



The LP Industry's #1 News Source - Informing, Educating and Instilling a sense of community


News Brief
Sponsored by WG Security Products, Inc.
How PayPal uses 'deep learning' and detective work to fight fraud Hui Wang has seen the nature of online fraud change a lot in the 11 years she's been at PayPal. In fact, a continuous evolution of methods is kind of the nature of cybercrime. As the good guys catch onto one approach, the bad guys try to avoid detection by using another. Today, said Wang, PayPal's senior director of global risk sciences, "The fraudsters we're interacting with are... very unique and very innovative. Our fraud problem is a lot more complex than anyone can think of." In deep learning, though, Wang and her team might have found a way to help level the playing field between PayPal and criminals who want exploit the online payment platform. Deep learning models are good at identifying the complex patterns and characteristics of cybercrime and online fraud. Machine-learning-based pattern recognition has long been a major part of fraud detection practices, but Wang said PayPal has seen a "major leap forward" in its abilities since it began investigating precursor (what she calls "non-linear") techniques to deep learning several years ago. PayPal has been working with deep learning itself for the past two or three years, she said. Some of these efforts are already running in production as part of the company's anti-fraud systems, often in conjunction with human experts in what Wang describes as a "detective-like methodology." The deep learning algorithms are able to analyze potentially tens of thousands of latent features (time signals, actors and geographic location are some easy examples) that might make up a particular type of fraud, and are even able to detect "sub modus operandi," or different variants of the same scheme, she said. gigaom.com

Alibaba Answers Counterfeit Claims
Alibaba Group Holding Ltd. is under fire for allowing counterfeit goods to be sold on its websites and for permitting companies to make deceptive claims in their sales pitches to consumers. The company has since issued statements and made changes in the leadership of its e-commerce shopping sites to show it is taking the issue seriously. The Chinese government issued a paper alleging, in addition to allowing the sale of counterfeit goods, Alibaba ignored the practice by some vendors of faking transactions to make their sales volumes appear higher and did nothing to stop merchants from using tactics such as false and misleading advertising. Alibaba also said it welcomed additional supervision, as well as greater efforts by law enforcement to crack down on fakes. Alibaba and the government agreed to work together to combat counterfeits. wsj.com

'Smoking Hole' Cybersecurity Attacks Pose New Threat to Retailers Following a recent series of data breaches targeting both large and medium sized retailers, many retailers are investing in technology that will help encrypt credit card data at the point of sale. Although a meaningful way to reduce risk, endpoint encryption is not the silver bullet solution hoped for by many retailers. We're witnessing a new type of cybersecurity incident we're calling "Smoking Hole Attacks". Smoking Hole Attacks are designed to destroy a company's whole IT infrastructure, leaving nothing behind, potentially putting the company out of business! These attacks will steal and erase data, knock critical IT services offline, and severely impact the victim organization's entire ability to operate. For retailers who don't have the skills and technology to detect and prevent a Smoking Hole Attack, the best defense is to plan for the worst contingency and have a way to restore critical systems. Your best bet is to implement strong detective controls that offer defensive capabilities to deter attacks and identify suspicious activity on your network before it leads to a Smoking Hole. retailingtoday.com

Can software-based POS encryption improve PCI compliance? In the wake of the recent Verizon report that shows that 80 percent are out of PCI DSS compliance between audits, some vendors are urging the PCI Council to consider approving software-based point-to-point encryption, in addition to the current hardware-based standard. PCI-approved, hardware-based P2PE allows merchants to drastically shrink the systems subject to compliance, reducing both risks and costs, and will make it easier to stay compliant. According to Oder, software-based P2PE, combined with tokenization, is a secure alternative to hardware-based encryption, and should be allowed under the PCI DSS standard. csoonline.com

Ransomware: Pay it or fight it?
Ask security experts what to do when hit with ransomware - the sophisticated malware that infects a device or network, uses military-grade encryption to restrict access, and demands payment for the decryption key - and you'll typically get the same answer: "never pay the ransom." But for many, that's simply not an option. For example, last November an employee in the Sheriff's Department in Dickinson County, Tenn., accidentally clicked on a malicious ad and exposed the office network to the infamous CryptoWall ransomware. Detective Jeff McCliss told local News Channel 5 that CryptoWall had encrypted "every sort of document you could develop in an investigation," such as witness statements and evidence photos. Even after consulting with the FBI and U.S. military, McCliss told the news station that the only solution was to pay the $500 to the cybercriminals to get their files back. csoonline.com

ISCPO Conference Date Change - Now held Sep. 30 - Oct. 1, 2015 The International Supply Chain Protection Organization would like to announce the date change for 2015 ISCPO Conference. Mark your calendars for September 30th and October 1st, 2015. The two day cargo theft summit will be addressing topics related to supply chain security, industry theft trends and investigations. We are currently seeking recommendations for guest speakers and topics specific to Loss Prevention and Security in the supply chain. If you would like to make a recommendation or would like to speak on a specific industry topic, please contact us. The conference will again provide a great venue to network with global industry peers, law enforcement, and select vendors. ISCPO members and other interested parties should consider attending. The conference will be held once again in Dallas, Texas at the Scottish Rite Children's Hospital Conference Center (http://www.tsrhc.org/). Submit your topics and speaker recommendations to Byron Smith.

International Expansion Still High on American Retailers' Agenda According to CBRE Research's annual "How Active are Retailers Globally?" survey, international expansion remains high on the agenda for retailers in 2015, in spite of uncertain economic prospects and cost escalation. American retailers are among the most active, accounting for 16 percent of brands looking to expand overseas - tied with Germany and the U.K. and followed by Italy with 11 percent. Of those Americas brands, 43 percent are looking to Japan, China and Hong Kong as a top destination for expansion. worldpropertyjournal.com

Couche-Tard to buy 21 stores, 151 dealer sites in U.S. Alimentation Couche-Tard Inc. is purchasing 21 stores, 151 dealer fuel supply agreements and five development properties through its Circle K Stores Inc. subsidiary from Cinco J Inc. The 21 stores and development properties are located in Texas, while the 151 dealer fuel supply agreements are located in the Texas, Mississippi and Louisiana. chainstoreage.com

IKEA bans 'Hide & Seek' in European stores after tens of thousands conceal themselves in fridges, cupboards IKEA has stopped plans by thousands of people to play hide-and-seek in its maze-like stores in the Netherlands. After a spirited round of the children's game attracted hundreds of people to a Belgian Ikea outlet last summer, the world's biggest furniture retailer has forbidden similar events in several of its Dutch stores, citing safety reasons. More than 32,000 people have signed up via Facebook to play hide-and-seek at Ikea's Eindhoven store, while 19,000 registered interest in a game in Amsterdam and 12,000 for one in Utrecht. "It's hard to control," Ikea Group spokeswoman Martina Smedberg said by phone. "We need to make sure people are safe in our stores and that's hard to do if we don't even know where they are." People were hiding in fridges, under stuffed toys, under Ikea's blue shopping bags and even in the storage space under beds, said De Rijck, a regular Ikea shopper. bloomberg.com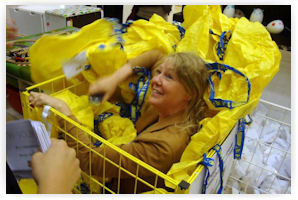 McDonald's workers in 19 cities are getting ready to sue over 'workplace hazards' McDonald's workers in 19 cities have filed complaints over burns from popping grease, a lack of protective equipment and other workplace hazards, according to labor organizers. The complaints are the latest move in an ongoing campaign to win pay of $15 an hour and unionization for fast-food workers by publicly pressuring McDonald's to come to the bargaining table. businessinsider.com

Most Companies Expect To Be Hacked In The Next 12 Months

10 Tips to Mitigate Data Breaches

Opinion: 'Companies have little incentive to invest in better cybersecurity'

Burlington to open 25 net new stores in 2015

Quarterly Same Store Sales Results
DSW Q4 up 7.6% - full year comp's up 1.8%
Burlington Stores Q4 up 6.7% - full year comp's up 4.9% with net sales up 8.7%

446 delegates, 337 retailers, 109 vendors, 30 internationally acclaimed speakers,
3 presentation stages...

One conference...

Retail Fraud – London; April 23,2015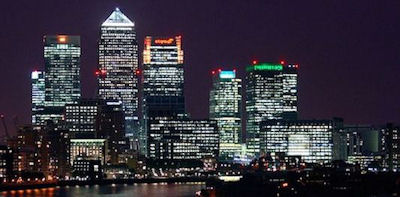 This year's Retail Fraud - London is the "must attend" event of the year for anyone involved in retail fraud and loss prevention. Not only are we continuing to provide the very highest calibre of thought leadership, discussion and networking opportunities, but we are pulling in decision makers from outside of the LP department, and encouraging them to join our core audience.

● Stand shoulder to shoulder with the top people in loss prevention; delegates, speakers and vendors
● With more than 82% of the top 250 UK retailers attending last year, the show is the number 1 in Europe for retail fraud and loss prevention
● A great opportunity to network in pleasant, informal surroundings
● Share experiences and gain insights into how to best meet your own LP challenges
● See the latest technology, talk to the people behind it and get inspired
● Stimulating agenda provides the latest in thought leadership and best practice in dealing with the challenges we are all facing in retail today

Interested in selling to the LP Community? Be at Retail Fraud - London!

Retail Fraud is the biggest LP conference in Europe bringing together the largest number of senior LP decision makers to network, seek out new technologies, discuss best practice and form new vendor relationships.

We are the only conference that brings together online and offline, cross departmental decision makers and leading experts and academics from around the world and provide FREE entry to all delegates, FREE refreshments throughout the day and an excellent lunch, free of charge.

No wonder it is great!

And this year, only exhibiting vendors will be given access. There are no vendor delegate passes available.

If you are serious about selling to the LP community you should be at Retail Fraud – London. Don't miss out. Call Client Services on 0207 100 3 999 for further details or email Client Services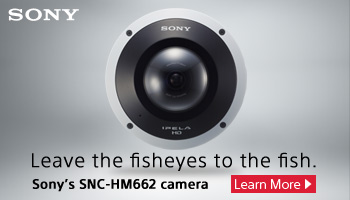 All the news - One place - One Source - One Time
The D&D Daily respects your time
& doesn't filter retail's reality
Report Your News!
(content subject to approval)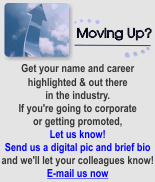 Vendor Spotlight

White Paper - Specialty Beauty Retailer Offender, Shopper, Employee Feedback Study: LM Tag
The Loss Prevention Research Council (LPRC) conducted a series of in-person survey interviews in the Gainesville, FL. A specialty beauty retailer's StoreLab in order to understand the impact of the LM Tag on associates, shoppers and shoplifters. This research focused on the LM Tag's impact on protecting high end fragrances, one of the specialty beauty retailer's high loss products.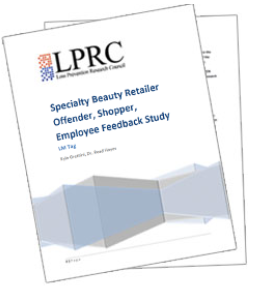 Shopper Feedback

93% of customers rated the LM Tag's effectiveness above a 5, indicating they think the LM Tag is effective at preventing theft.


Employee Feedback

90% of the associates surveyed agreed that they like the LM Tag and that it is easy to apply.


Offender Feedback

In this study, all 7 shoplifters indicated they would not attempt to steal a product that was protected by the LM Tag.


Click here to download the complete report.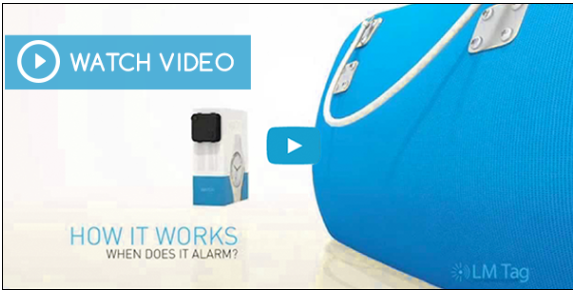 2015's Let's Get LP Social
We still want your Group LP Selfies - So keep them coming retail LP teams!

Submit a group selfie of you and your LP team and you could get a plaque. Please submit a high resolution photo (300 dpi) and logo at 5" wide for your printed plaque, and if you have a tagline or slogan either from your team or from the company, please send it to us as well for inclusion on the plaques and here on the Daily. Click here for more details.


2014 LP Team Group Selfie Review
Showcasing each team in order!
Your Team - Your Pride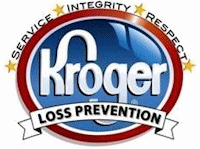 Kroger Loss Prevention Team

"Protecting Assets, Driving Sales"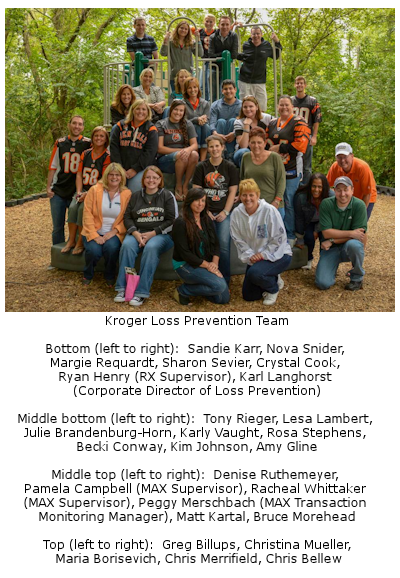 *Originally published on September 25, 2014
View all the selfies here!

Sponsored by:



Loss Prevention News Network

Turning Point Justice is a rapidly growing cloud technology company that provides collaborative solutions to retail theft that cultivate positive change through restorative justice. Lohra Miller, CEO, Turning Point Justice, tells us about the Cloud Justice Platform, which provides consistent, quality reporting based on retailers' individual policies and procedures, while Barbara Staib, Director of Communications, National Association for Shoplifting Prevention, tells us how the proactive approach of TPJ's Court Alternative Program is a win-win-win for retailers, their communities, and the offenders who are given the opportunity to change their lives.

---
As the solution provider portion of the Daily's "Live in NYC" 2015 broadcast concludes, Amber provides a rundown of what's to come in a jam-packed LPNN schedule full of leading loss prevention leaders speaking on a variety of high-impact topics. Stay tuned!

Solution Providers, have a video or commercial you want to publish? Contact us.

e-commerce

Sponsored by The Zellman Group
How do Target and Walmart stack up in the e-commerce wars? Cowen & Co gives Target a slight edge over Walmart in terms of e-commerce firepower but says each retailer has its own areas of leadership. Target and Wal-Mart Stores were relative late-comers to e-commerce, each only getting serious about the channel in the last few years. While they both still have a lot of catching up to do-each retailer gets about 3% of sales through digital commerce, compared to 6% of retail being online industrywide-they have made huge strides. In the most recent holiday quarter, digital sales at Target rose 40%, while those at Walmart jumped 18%.

In a research note on Wednesday by Cowen & Co, analyst Oliver Chen and his team gave Target a slight edge over Wal-Mart thanks to its lead in mobile commerce (shopping and purchasing done via a smartphone) though he warned Wal-Mart was a strong competitor.

"Target's more nimble size allows agility to drive sustainably higher online growth," Cowen analysts wrote.

Earlier this month, Fortune detailed the missteps Target has made in recent years that ultimately hurt its cachet and made it an e-commerce laggard. But Cowen's survey of 2,500 customers at each chain showed how much goodwill there still is for Target, meaning a successful digital execution can be a boon. The survey found 81% of Target customers are satisfied with the shopping experience there, compared to 71% at Walmart. fortune.com

U.S. Retail E-Commerce Will Continue To Grow Until 2018

USPS Reshaping Digital Services

Mobile wallets don't feel as secure as Bitcoin to Americans


"Fraud is not a person - it is a dynamic grouping of statistics that deviate from the norm."
Stuart B. Levine, CFI, CFCI
CEO, The Zellman Group & Zelligent


ORC News
Sponsored by Security Resources
Glendale, CA Store Owner Says Theft Of $200,000 In Luxury Eyewear Took Suspects Mere Minutes Authorities say they're searching for seven suspects in connection with the theft of hundreds of thousands of dollars in designer eyewear from a Glendale store. Officers said the burglary at Blue Eyes Optical 1 ½ blocks from a police station on West Wilson Avenue occurred about 3:45 a.m. Sunday, and security cameras captured the group's every move. Gor Vartanyan, the owner of the store said the suspects made off with $200,000 worth of luxury glasses in two minutes exactly. Adding to the Vartanyan's outrage, he says the incident wasn't the first time the store has been hit. Security video from 2012 showed a suspect make off with $40,000 in designer glasses. Investigators say a pair of designer glass can fetch hundreds of dollars and are easy to resell. cbslocal.com
Amherst, NH Police seeking identity of a woman believed to be part of an ORC Ring stealing 13 iPads from Walmart Police are looking for a woman suspected of taking 13 iPads from a Wal-Mart in Amherst, New Hampshire, over the weekend. Amherst Police said the theft happened early Sunday. The iPads are worth about $8,500. Police believe the woman may be part of a theft ring. She's described as having long, white fingernails and her hair dyed red at the ends. wmur.com
Kingsbury, NY sentenced to 3 years; Police seized tens-of-thousands in merchandise from storage unit A Kingsbury man who faces felony charges in Saratoga and Warren counties for theft of tens of thousands of dollars worth of items from local department stores was sentenced Monday to up to 3 years in state prison in Saratoga County. Matthew J. Keeley, 34, of Deer Run, pleaded guilty to fourth-degree grand larceny for a December shoplifting arrest at Wal-Mart in Wilton. He was arrested while stealing more than $1,000 worth of items. Four days later, Keeley was arrested in Glens Falls in a rental truck loaded with merchandise that had allegedly been stolen from stores around the region, and that seizure led officers to a storage unit loaded with more ill-gotten televisions, electronics, computers and other items, authorities said. Keeley has a prior felony conviction that required a prison sentence for the Wilton case when he was convicted of an additional felony. He is banned from Wal-Marts around the region because of numerous shoplifting arrests. poststar.com

Two arrested at Target in Levittown, NY stealing $3,500 in teeth-whitening strips The Second Squad reports the arrest of two men for Grand Larceny that occurred on Thursday, January 22, 2015, Tuesday, February 10, 2015, Wednesday, February 18, 2015 and Tuesday, February 24, 2015 in Levittown. According to detectives, on Monday, March 16, 2015 Second Precinct officers responded to Target, 3850 Hempstead Turnpike for two subjects who were identified by the loss prevention specialists from previous larcenies of Crest Whitening Strips. Defendant McDonal has an additional charge of Grand Larceny 4th for the unlawful removal of Crest Whitening Strips, and razors from a Westbury Target store. newsday.com
Man accused of stealing more than $2,000 in merchandise from Margate, NJ CVS An Atlantic City man has been charged with stealing more than $2,000 worth of electronics and hair products from Margate's CVS store, police said. Casey Bucceri, 30, was allegedly caught shoplifting on surveillance tape on four separate occasions. Detective Joe Scullion saw a man who matched the description of Bucceri getting off a bus just outside the CVS at Washington and Ventnor avenues Friday morning. Additional officers responded and Bucceri was taken into custody without incident. pressofatlanticcity.com

Two Milwaukee women arrested for theft of $1,300 of merchandise from Kohl's According to the complaint, a loss prevention manager at Kohl's noticed a tan SUV backing into a parking spot near the exit and two women getting out. He told police he saw them going through the store, grabbing infant and adult clothing and Nike shoes and throwing them into bags without checking sizes or pricing. southernminn.com
Do you have an ORC case to share?
Share your ORC news and help the industry grow

Retail Crime News

Sponsored by NuTech National
Nye Co. Nevada investigators uncover massive identity theft operation Nye County Sheriff's detectives say at least 200 people were victims of a massive identity theft scam. Detectives on Monday said it is the largest such investigation in department history. Investigators put in overtime working on Operation Super Lake, uncovering information about a burglary ring and ID theft operation. So far, deputies have arrested nine of the 11 identified suspects. The other two remain at large. Deputies said the operation involved mail theft, check forgery and cashing. Investigators said they uncovered an elaborate printing operation at the Pahrump home of suspect Diane Lake. fox5vegas.com

Employee accused of stealing more than $54K from Dahl's Grocery store in Des Moines An 18-year-old has been accused of stealing more than $54,000 from a Dahl's grocery store in Des Moines when she worked there. Authorities say Selma Suljic is charged with theft. Online jail records say Suljic remained in Polk County Jail on Tuesday, pending $10,000 bail. A police report says two managers at the Dahl's store where she worked reported seeing Suljic take money from the store's safe and say they think she took more than $54,000 over a six-week period. therepublic.com

Hot Topic Employee in Twin Falls, ID Charged with Grand Theft A 25-year-old woman who was a manager at the Twin Falls Hot Topic store has been charged with two counts of felony grand theft. Brittny Ann Anderson, of Twin Falls, was arraigned on the charges Friday in Twin Falls. Prosecutors say she stole $1,634 from the store over the course of a year. A District manager began looking into Anderson's transactions and found many of them were returns, which was unusual. The managers investigated and found Anderson was pulling items off the racks, ringing up the item as if it had been sold, then ringing up a return for it. She then pocketed cash from the register. magicvalley.com

14-year-old, accomplices stole $5,000 worth of cell phones in New Orleans Police arrested a 14-year-old boy and are looking for two more suspects in connection with the burglary of a wireless store in New Orleans East Sunday. When the 14-year-old was apprehended by police, he had about $5,000 in stolen cellphones from iStar Wireless, according to the New Orleans Police Department. Around 4:30 a.m., surveillance footage showed "three males chiseling through the store's wall. Once inside, the suspects placed numerous iPhones in their pants and a backpack and fled the location," said a statement from police. wwltv.com

Utah Task Force arrests man on charges of selling counterfeit merchandise A man has been arrested in Salt Lake County for allegedly selling counterfeit items. The Utah Attorney General's Office SECURE Strike Force arrested 28-year-old Marcelo Christian Veizaga. According to SECURE, Veizaga has been selling the items to unsuspecting customers in parking lots throughout Salt Lake County for the past several months. Some of the items include Beats by Dre headphones, Instyler hair styling devices and Beachbody workout DVDs. He was also selling a prescription drug only available through a licensed pharmacist. fox13now.com
Hong Kong: Watch Store Robbery Shooting: Employee Shot In First Theft With Gunfire Since 2004 Hong Kong police are searching Friday for a man who robbed a Tsim Sha Tsui watch store of goods valued at $709,665 and shot an employee before fleeing the scene. Hong Kong had not experienced gunfire during a robbery in more than a decade. The suspect, described by police as a "calm and savage" man in a gray suit, first entered the watch store Thursday afternoon, according to the South China Morning Post. He returned to the scene that night, clad in a wig and a surgical mask, and asked employees to show him nine watches worth $709,665. The man briefly displayed a credit card, then grabbed the merchandise and attempted to flee. When a 57-year-old employee attempted to stop him, the suspect pulled a gun, police sources said. ibtimes.com
Walgreens cigarette thieves crash during high speed Police chase on I-4 in Seminole Co, FL

Miami Police searching for suspected ATM Skimmer

Card numbers, pins stolen at Albuquerque ATMs

Newark, NJ Jury Delivers Quick Guilty Verdict In ATM-Skimming Trial


Robberies and Burglaries
● Bristol Wireless - Elkhart, IN - Armed Robbery
● Burch Mart - Leonardtown, MD - Robbery
● Curve-View Quick - Shelby, NC - Armed Robbery
● Daisy Mart - Pickering, Canada - Armed Robbery/ Assault
● Dollar General - Huntington, WV - Robbery
● Dollar General - Orangeburg, SC - Armed Robbery
● Dollar General - Bay Co, FL - Armed Robbery
● Family Dollar - Normandy, MO - Armed Robbery
● Kangaroo - Archdale, NC - Armed Robbery
● Kinney Drug - Milton, VT - Robbery
● Maveric Sport and Tactical - Clovis, NM - Burglary
● O'Reilly's - San Antonio, TX - Burglary
● Raymour & Flanigan furniture - Seekonik, MA - Armed Robbery
● Turkey Hill - E. Hempfield, PA - Armed Robbery
● Vermont Coin and Jewelry - S. Burlington, VT - Burglary
● Walgreens - Houston, TX - Armed Robbery


Featured Job Listings
Sponsored by NuTech National
Feature Your Job Here For 30 Days -
70% Aren't On the Boards
VP of LP
Mattress Firm
Houston, TX
Mattress Firm
Director AP
Big Lots
Columbus, OH
Big Lots
Director of LP
Haagen Grocery Stores
Seattle, WA
Supervalu
Director of LP
PacSun
Anaheim, CA
PacSun
Director Global AP
KFC & PH
Plano, TX
YUM! Brands
VP Supply Chain, LP & Safety
Ross Stores
Ft. Mill, SC
Ross Stores
VP of Sales
Checkview
Chanhassen, MN
Checkview
Regional Dir AP
Rite Aid
Albany, NY
Rite Aid
Regional Dir AP
Rite Aid
Warwick, RI
Rite Aid
Regional Dir AP
Rite Aid
Baltimore, MD
Rite Aid
Dir of AP Dist. Centers
Dollar General
NA
Dollar General
Director of Divisional LP
Dollar General
Goodlettsville, TN
Dollar General
AP Manager
Ralph Lauren
New York, NY
Ralph Lauren
NEW TODAY Regional LP Mgr
Dunham's Sports
South Central KY, Central TN or NC
Dunham's Sports
Regional LP Manager
National Stores
Chicago, IL
Downing & Downing
Regional LP Manager
National Stores
Northern Bay Area, CA
Downing & Downing
Regional LP Manager
National Stores
Phoenix, AZ
Downing & Downing
Market Asset & Profit Protection Manager
Sears
Little Rock, AR
Sears Holdings Corp
Zone Asset & Profit Protection Mgr
Sears
Miami, FL
Sears Holdings Corp
Zone Asset & Profit Protection Mgr
Sears
Cincinnati, OH
Sears Holdings Corp
Zone Asset & Profit Protection Mgr
Sears
Cleveland, OH
Sears Holdings Corp
Market Asset & Profit Protection Manager
Sears
Baltimore, MD
Sears Holdings Corp
Market Asset & Profit Protection Mgr
Sears
Los Angeles, CA
Sears Holdings Corp
Zone Asset & Profit Protection Mgr
Sears
Houston, TX
Sears Holdings Corp
Zone Asset & Profit Protection Mgr
Sears
Dallas, TX
Sears Holdings Corp
Regional AP Mgr
SpartanNash
Grand Rapids, MI
LinkedIn
LP Manager
Bowlmor AMF
Long Island, NY
Bowlmor AMF
LP Manager
Bowlmor AMF
Dallas, TX
Bowlmor AMF
Market AP Specialist
REI
San Francisco, CA
REI
Market AP Specialist
REI
Chicago, IL
REI
Sr Retail AP Specialist
REI
Denver, CO
REI
Sr Retail AP Specialist
REI
Bloomington, MN
REI
Market AP Specialist
REI
Los Angeles, CA
REI
LP Investigator
Bell
Mississauga, ON, Canada
Bell
Store AP Officer
Wegmans
Buffalo, NY
Wegmans
Sales Representative
NuTech National
Maitland, FL
NuTech National
National Account Executive
Checkview
Northeast Region
Checkview
National Account Executive
Checkview
United States
Checkview
Corporate Investigator
Confidential
San Francisco Bay, CA
Confidential
National Account Manager
Vector Security, Inc
TBD
Vector Security, Inc

Limited Time Only - Post Your Multi-Unit LP jobs for FREE - Learn More Here


Daily Job Alerts


Appearing One Day Only
View our Internet Jobs Archives here
Regional LP Manager
DSW Inc
Northridge, CA
DSW Inc
Flagship Mgr LP
Old Navy
New York, NY
Gap Inc
LP Specialist
Kroger
Arlington, TX
Kroger
LP Specialist
Smith's Food and Drug
Las Vegas, NV
Kroger
Dept Mgr LP & Safety
Lowe's
Pensacola, FL
Lowe's
Dept Mgr LP & Safety
Lowe's
Tampa, FL
Lowe's
Dept Mgr LP & Safety
Lowe's
Kingston, NY
Lowe's
LP & Safety Spec
Lowe's
Elk Grove, CA
Lowe's
LP & Safety Spec
Lowe's
Zanesville, OH
Lowe's
LP & Safety Spec
Lowe's
Hudson, NY
Lowe's
LP Manager
Sears
Staten Island, NY
Sears Holdings Corp
LP Manager Hrly
Kmart
Terre Haute, IN
Sears Holdings Corp
LP Manager
Sears
Silver Springs, MD
Sears Holdings Corp
Multi Unit LP Mgr
Kmart
Monroeville, PA
Sears Holdings Corp
LP Manager
Kmart
Columbus, GA
Sears Holdings Corp
LP Manager Hrly
Kmart
Hazlet, NJ
Sears Holdings Corp
Mgr of Security
Macy's
Hayward, CA
Macy's
ETL Assets Protection
Target
Sparks, NV
Target
ETL Assets Protection
Target
Homewood, IL
Target
ETL Assets Protection
Target
Buffalo, NY
Target
AP Manager in Training
Walmart
Newport News, VA
Wal-Mart
AP Manager in Training
Walmart
Greenacres, FL
Wal-Mart
AP Manager in Training
Walmart
Shelton, CT
Wal-Mart
AP Manager in Training
Walmart
Stratford, CT
Wal-Mart
AP Manager in Training
Walmart
Anaheim, CA
Wal-Mart
AP Manager in Training
Walmart
Keene, NH
Wal-Mart
AP Manager in Training
Walmart
Lancaster, SC
Wal-Mart
AP Manager in Training
Walmart
Jerome, ID
Wal-Mart
AP Manager in Training
Walmart
San Angelo, TX
Wal-Mart
AP Manager in Training
Walmart
Jonesboro, LA
Wal-Mart
AP Manager in Training
Walmart
Redwood Falls, MN
Wal-Mart
AP Manager
Sam's Club
Moorhead, MN
Wal-Mart
LP Mgr
Haggen
Irvine, CA
Supervalu


Home of the Industry's Original
On the Move

Mike Ferrendelli was named Regional Loss Prevention Manager for AutoZone.

Post Your New Job or Promotion!
See all the Industry Movement


Your Career
Sponsor this section of the Daily
5 Signs a Leader is Burned Out
Leaders of all types get burned out, except the signs that indicate they aren't on top of their game can be missed. The problem with leadership burnout is that nobody will let you know when you've reached that point. Here are five signs to watch out for so you can make a change before it's too late. You talk to the same people

Being Boss Means Being Able to See Yourself as Others See You Do you know how your employees really see you as a boss? Finding out how others truly perceive you can be insightful, maybe even a little hurtful, but it all helps you become a better leader. To help uncover the truth, here are some effective strategies that won't put anyone on the spot. Listen more

How New Bosses Can Lead Without Experience One of the biggest tasks a leader has is building trust. It takes time and is not an easy task, especially if you're placed into a management position without a lot of experience. Your team will look to you, the new boss, to get the job done, and to help them do the same. Here are some tips to help build your trust. Be cool

The 5 Things that Separate True Leaders from Managers Understanding the difference between management and leadership can help you, your company and your employees. Instead of focusing on how to manage the organization or employees, it's key to develop your leadership strategy. Here are some strategies to help you. You need a high IQ and EQ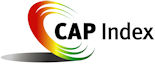 Tip of the Day
Sponsored by Vector Security
Asking for advice is a great thing and we all need it from time to time merely because as the old adage goes we're too close to the trees to see the forest. However, the key is who you ask for it and what are their agendas, because we all have them and even well-intentioned advice can be swayed by an individual's need or desire to accomplish their objectives. Advice is the easiest thing to give and the hardest thing to practice. But getting a second opinion is always good. You've just got to realize that we're all just humans and even the best advice givers and mentors are influenced by their own needs.

Just a Thought,
Gus







Upcoming Events
---
Recruiting?
Get your job e-mailed to everyone... everyday
Post on our Featured Jobs Board!
Reach your target audience in 2015 every day!
Request our 2015 Media Kit
update account / change e-mail
unsubscribe FEEDBACK
www.downing-downing.com

Advertise With The D&D Daily




36615 Vine Street, Suite 103
Willoughby, OH 44094
440.942.0671
copyright 2009-2019
all rights reserved globally