The D&D Daily Mobile Edition
March 18,

2015



The LP Industry's #1 News Source - Informing, Educating and Instilling a sense of community


Moving Up
See all Moving Ups here
Ben Johnson was promoted to Director of Loss Prevention for L Brands. Ben was previously the National Manager of Logistics Loss Prevention for the retailer and has been with L Brands since 2007 where he started as a Loss Prevention Analyst. In his new position, Ben will be responsible for the Loss Prevention Analytics Team, Logistics Team and Victoria's Secret Direct Team. He has also worked at Kohl's Department Stores as a Loss Prevention Supervisor. Ben graduated from The Ohio State University with a Bachelor's degree in Mathematics and Criminology. Congratulations Ben!

News Brief
Sponsored by WG Security Products, Inc.
Bed Bath & Beyond to give store credit for returns without receipt beginning April 20th Beginning April 20th, all returns made without a receipt will be refunded in the form of store credit or exchange at the lowest current price, in addition to a 20% deduction. It "will only affect customers whose purchase cannot be located to process a return, either because the receipt was not provided or because we could not identify the purchase through a query of our transactional records." "We have been providing advance notice of the upcoming change to our customers via signs and handouts in our stores, encouraging customers to hold onto their receipts to avoid being impacted by this change in any manner." The retailer was known for having one of the most generous return philosophies in the sector to the delight of customers. It's a tricky road for the company as it balances customer loyalty against loss prevention with an eye on margins. yahoo.com seekingalpha.com

Retailers Propose Achievable Solutions to Address Cybersecurity Threats - NRF testifying in Congress Today The National Retail Federation today presented Congress with practical, commonsense and achievable solutions to better protect consumers and help businesses prevent cyberattacks and data breaches. "We should not be satisfied with simply determining what to do after a data breach occurs," NRF Senior Vice President for Government Relations David French said. "Instead, it is important to look at why such breaches occur and what the perpetrators get out of them so that we can find ways to reduce and prevent not only the breaches themselves but the follow-on harm." French outlined six proposed solutions during his testimony before the House Oversight and Government Reform Committee's Subcommittee on Information Technology including:

● Expanding consumer liability protection for using debit cards;
● Issuance of PIN-and-Chip cards that incorporate both computer microchips and use of a personal identification number (PIN) to authenticate a transaction;
● Adoption of end-to-end data encryption throughout the payments system;
● Developing open source, competitive tokenization standards to replace sensitive data with unique and unusable tokens;
● Passage of a uniform nationwide breach notification law applying to all entities that handle sensitive customer information, and
● Bolstering federal law enforcement investigation and prosecution of cybercriminals nrf.com
Retailers Outline Principles for Federal Data Breach Notification Law - NRF Testifying in Congress Today "If Americans are to be adequately protected and informed, federal legislation to address these threats must cover all of the types of entities that handle sensitive personal information," NRF Senior Vice President and General Counsel Mallory Duncan said. "Exemptions for particular industry sectors not only ignore the scope of the problem, but create risks criminals can exploit. Equally important, a single federal law applying to all breached entities would ensure clear, concise and consistent notices to all affected consumers regardless of where they live or where the breach occurs." Duncan testified before a hearing of the House Energy and Commerce Committee's Subcommittee on Commerce, Manufacturing and Trade, which was examining the Data Security and Breach Notification Act of 2015, proposed by Representatives Marsha Blackburn, R-Tenn. and Peter Welch, D-Vt. "Congress should not allow a federal breach notification law to suffer from 'notice holes' - the situation where certain entities are exempt from publicly reporting known breaches of their own systems," Duncan said. "If we want meaningful incentives to increase security, everyone needs to have skin in the game." nrf.com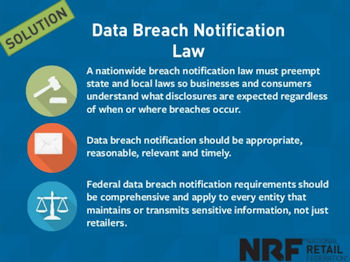 Chairman of the House Homeland Security Committee, Rep. Mike McCaul, to introduce legislation incentivizing businesses to share cyberthreat information with the federal government McCaul says his bill would designate the Department of Homeland Security's National Cybersecurity and Communications Integration Center, known as NCCIC, as the portal businesses would use to share cyberthreat information with the government to help prevent breaches. This bill would provide more "robust" liability protections for businesses that share cyberthreat information than does legislation proposed by President Obama, which is reflected in a bill introduced by Sen. Tom Carper, D-Del. Carper's bill limits liability safeguards. McCaul did not provide further details on how his bill would furnish stronger liability protection. govinfosecurity.com

Record seasonal snowfall caused significant financial losses in New England - Retail sales down 24% Economists estimated that the state of Massachusetts alone suffered roughly $1 billion in lost profits and lost wages following the recent winter storms. Following large snowfall totals this winter, much of New England is now coping with massive economic losses to the regional economy as a result of business closures. A survey released by Massachusetts business groups representing retailers and restaurants, reported that sales dropped 24 percent and payroll 7 percent following the storms. Economists expect that ripple effects from the New England winter will be felt nationally, but they warn that it is still too early to measure these effects. homelandsecuritynewswire.com

e-Commerce competitors to cause increase in retail bankruptcies in 2015 Although businesses seeking Chapter 11 bankruptcy protection has fallen steadily in recent years, almost half of restructuring professionals believe bankruptcies could increase in 2015, led in part by retailers impacted by e-commerce competitors. The poll, conducted by Alix Partners during December, revealed that 47% of restructuring professionals expect bankruptcies would increase this year, with another 31% expecting no change from 2014. Just 22% said they expected bankruptcies would decrease. The number of Chapter 11 filings has fallen by 50% since 2009, Alix noted. Retail is an industry that is always seen as ripe for restructuring - due to evolving consumer preferences and other factors - but a recent major driving factor has been the rise of e-commerce, which continues to put pressure on traditional brick-and-mortar retailers," Alix said. supermarketnews.com

Mall of America Security Catfished Black Lives Matter Activists, Documents Show Documents obtained by The Intercept indicate that security staff at the Mall of America in Bloomington, Minnesota used a fake Facebook account to monitor local Black Lives Matter organizers, befriend them, and obtain their personal information and photographs without their knowledge. Evidence of the fake Facebook account was found in a cache of files provided by the Mall of America to Bloomington officials after a large Black Lives Matter event at the mall on December 20 protesting police brutality. The files included briefs on individual organizers, with screenshots that suggest that much of the information was captured using a Facebook account for a person named "Nikki Larson." Metadata from some of the documents lists the software that created them as belonging to "Sam Root" at the "Mall of America." A Facebook account for a Sam Root lists his profession as "Intelligence Analyst at Mall of America." firstlook.org

Activists urging people across DFW to boycott Grapevine Mills Mall until police release video The battle over police video from an officer-involved shooting continues to brew in Grapevine with new calls to boycott a popular shopping center. Activists are urging people across the DFW area to stop visiting the Grapevine Mills Mall until the video is released. It was last month when an officer with the Grapevine Police Department shot and killed Ruben Villalpando after a brief chase into neighboring Euless. Villalpando was an undocumented immigrant with no criminal record. He was unarmed at the time that he was killed. activists want officials to release the dashboard camera video from the officer's patrol car. The Grapevine Police Department has been holding that video back, saying that the investigation is not yet complete. The group of activists have started a campaign called 'No Video No Shop' that asks North Texans to boycott the popular Grapevine Mills Mall. Members of the Latino community have been urged online not to spend money at the outlet mall until the police video is made public. cbslocal.com

The East Coast Smugglers setting up store fronts for trafficking - The Cigarette black market Law enforcement officials say new players are moving to Virginia - many to the Richmond area - and taking advantage of holes in Virginia law to buy much larger, tax-free loads of cigarettes for clandestine shipment north. Many belong to various ethnic groups - among them Yemenis, Palestinians, Chinese and Hispanics - and they buy or open small tobacco stores, grocery and convenience stores, restaurants and gasoline stations used as fronts for trafficking. It's always been organized, it's just evolving," Mosley said. "Out-of-state traffickers don't tend to go to the wholesale stores anymore like they used to." Now it has evolved into a much more business-like process of obtaining a business license, opening a business here in Richmond or at least a shell of a business and then servicing traffickers with cigarettes bought from the wholesale clubs ... and the other distributors," Mosley said. Two recent Richmond-area cases illustrate the current scheme. richmond.com

The biggest and the newest at ISC West
The 10 largest booths at ISC West in 2015 will be: Honeywell, Tyco, Samsung, Axis, UTC, ASSA ABLOY, Pelco, Bosch, IDIS and Nissan, according to Steve LaRoche, director of sales for Reed Expo which organizes ISC West. securitysystemsnews.com

Apple and banks dismiss Apple Pay fraud worries Apple Pay the new tap-to-pay system that uses your fingerprint to approve transactions is the safest way to buy stuff right now. But recent reports have noted that some criminals are using it for stolen credit cards. One industry consultant, Cherian Abraham, estimates that Apple Pay fraud rate can reach a whopping 6% of transactions at some banks -- 60 times the average credit card fraud rate. He stressed to CNNMoney it's only that high at some banks, not all. Some put it even higher, at 8%. The New York Times cited quiet complaints from banks. But CNNMoney spoke to the nation's largest banks, an association of community banks and Apple (AAPL, Tech30). The takeaway? This high level of fraud isn't really widespread. Banks also make this point: Banks get stuck with fraud costs. Yet dozens of small banks are in a long line to join Apple Pay by the end of 2015, according to L. Cary Whaley III, a technology policy expert at Independent Community Bankers of America. Why would they want to join if fraud is truly rampant? cnn.com

Speed of Tech Change a Threat to Cybersecurity Companies are having problems adapting to the speed of technological change, continue to use legacy technologies while trying to combat evolving cyberthreats and have a lack of understanding of the full liabilities they face when their data are breached, according to a report on information security threats released Tuesday. Everyone is going to be surprised at just how fast these technological advancements come, the report said, and the threat to corporations is heightened by what Steve Durbin, the forum's managing director, calls the "starry-eyed perspective" that comes from the promise of adopting new technologies. "Technology in my opinion has become something of a threat enabler. All of them potentially have opportunities for crime gangs to exploit," said Mr. Durbin. "All of them have the opportunity to go wrong, and when they go wrong they will go wrong quickly and we will have to respond to that. I don't think we're prepared for that yet." wsj.com

Online Black Market Disappears Overnight - Sold everything from counterfeit goods to malicious hacking services The Evolution Market, an online black market that sells everything contraband - from marijuana, heroin and ecstasy to stolen identities and malicious hacking services - appears to have vanished in the last 24 hours with little warning. Much to the chagrin of countless merchants hawking their wares in the underground market, the curators of the project have reportedly absconded with the community's bitcoins - a stash that some Evolution merchants reckon is worth more than USD $12 million. Reachable only via the Tor network (a.k.a. the "dark web" or "darknet"), Evolution Market quickly emerged as the go-to online bazaar for buyers and sellers of illicit goods following the shutdown of the infamous Silk Road marketplaces in 2013 and again late last year. krebsonsecurity.com

Why Prosecuting Employee Fraud Helps Deters Future Fraud Even when employers have good cases against internal fraud, they often don't refer them to law enforcement. Many companies handle instances of such fraud internally and very quietly make the employee "go away." So why do many organizations not report? The fear of bad publicity and that their share price will take a hit if investors and customers learn that the organization's poor controls left it vulnerable to internal fraud, said Allan Bachman, education manager at the Association of Certified Fraud Examiners. However, fraud cases that are referred to law enforcement are often prosecuted very successfully, he said. Moreover, criminal prosecutions coupled with civil lawsuits very often yield positive results for organizations. "It sends an example" for other would-be fraudsters and embezzlers "that if the organization finds evidence of fraud it will prosecute without exception - it creates deterrence," Bachman said. But "it starts at the tone at the top to prosecute." cfo.com

Lumber Liquidators Sends Thousands of Customers Formaldehyde Test Kits Lumber Liquidators has sent thousands of customers free "idiot-proof" formaldehyde test kits after a "60 Minutes" report accused the company of selling contaminated laminate flooring from China. Last week the company had directed customers to request the kits via phone, email, or online form, but at times, consumers calling its customer care line were directed to voicemail. cnbc.com

Publix Snapping Up Property, shopping centers, Planning More Stores

Foot Locker looks to hit $10B by 2020

Toys R Us not renewing NYC Flagship lease

Wet Seal auctioned to Versa Capital - 140 stores moving forward

DSW to open 35 stores

Michigan looks to expand retail fraud penalties - reimbursing state & local government for expenses

WZ Blog - Brett Ward, CFI tackles the issue of Integrity

Quarterly Same Store Sales Results
Claire's Q4 down 2.3% with net sales down 5.3% - full year comp's down 2.2% with net sales down 1.3%
J Crew Q4 down 3% with revenues up 3% - full year comp's down 1% with revenues up 6%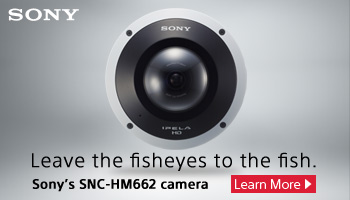 All the news - One place - One Source - One Time
The D&D Daily respects your time
& doesn't filter retail's reality
Report Your News!
(content subject to approval)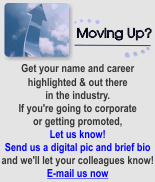 Vendor Spotlight

Bassett Sales Corporation Launches Live Security Operation Center Featuring Sony IP Cameras and 4K Monitors
Security Resellers, Integrators and End Users Receive Hands-On Education by Operating Sony IP Cameras and Monitors in a Live Security Setting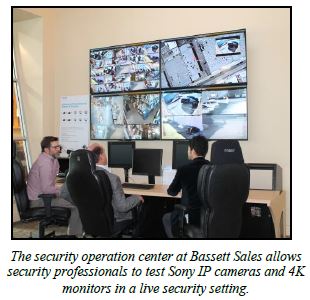 BURBANK, Calif., and PARK RIDGE, N.J. - March 17, 2015 - Bassett Sales Corporation, an independent manufacturers' representative, announced today that the company has officially opened its live Security Operations Center featuring IP cameras and 4K monitors from Sony's Security Systems Division. The center is available by appointment to security resellers, integrators or end users in Southern California who wish to test Sony IP cameras and 4K monitors in a live security setting.

"We want to give security professionals an opportunity to try Sony's IP cameras and 4K monitors in a real setting, rather than in a simulated environment," said Scott Bassett, owner and CEO of Bassett Sales. "We strongly believe that Sony provides users with the best video quality available in the security industry today, and we want people to be able to see the vastly superior video for themselves before making any purchasing decisions."

The security operation center features 23 of Sony's newest IPELA ENGINE HD surveillance cameras, including indoor/outdoor dome cameras, PTZ cameras, and special application cameras such as the SNC-HM662 360-degree hemispheric view camera with a panamorph lens. The cameras are located in live security settings such as parking lots, storage facilities, loading docks and office lobbies, enabling users to see how Sony's IP cameras function in various lighting and installation scenarios. In addition, Sony plans to provide 4K cameras to the site when they become available.

"We are pleased to be working with Bassett Sales on this security operation center," said Kenichi Mori, director of marketing and product management for Sony's Security Systems Division. "We truly believe that being able to test equipment in a live security environment is the best way for security professionals and end users to become educated about equipment specifications and the various features and functionality of IP security systems. These are the key elements that help them make decisions about which IP cameras and monitors will best suit their own security needs."

The security operation center is open weekdays by appointment only. Security professionals and end users are encouraged to contact Bassett Sales' Burbank, Calif., office at 818.766.2117 or sales@bassettsales.com.

LPRC All Star Member Program

The Loss Prevention Research Council (LPRC) March 2015 All-Star Member Selections:

Retail Winner: Fred Becker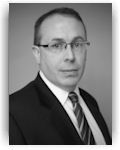 Fred Becker is a the Corporate Director of Loss Prevention at Bloomingdale's, a leading US broadline retailer, and a valuable LPRC member. We sat down with Fred to gain insight on his experiences:

LPRC: Describe what your company does in two sentences

Bloomingdale's is America's only nationwide, full-line, upscale department store - "Like no other store in the world".

LPRC: One tip to help other members like you get more out of their LPRC membership

With the LPRC, you get out of it what you put into it. The more involved my team and I are with LPRC, the more we learn about the latest trends, best practices, technologies, etc. and have the ability to work with other retailers, service providers, and manufacturers to help shape the direction of our industry.


LPRC: Who's your ideal lunch partner (historical figure, celebrity, etc.)?

Being a history buff, I would have to say James Madison.

Solution Provider Winner: Hedgie Bartol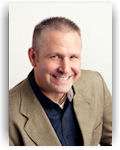 Hedgie Bartol is the Business Development Manager - Retail at Axis Communications, a leading LP solution provider, and a valuable LPRC member. We sat down with Hedgie to gain insight on his experiences:
LPRC: Describe what your company does in two sentences

Axis is an intelligent device company. We invented and manufacture IP Surveillance Cameras, Encoders and Open Platform Access Control Door Controllers.

LPRC: One tip to help other members like you get more out of their LPRC membership?

Participate, participate, participate. Be a part of this community and get involved. Don't just focus on what you do, learn from the other areas of Loss Prevention and maybe find something from that other discipline to apply to your world.

LPRC: What's your ideal lunch partner (historical figure, celebrity, etc.)?



As Cheesy as it may sound, my wife and kids. I travel too much and would relish any chance to sit with them, especially since my girls are teens now and are never sitting still long enough as it is...

In Memoriam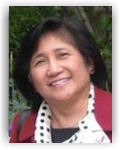 Rebecca Soriano, 68, Vice President of Finance for Metro One Loss Prevention Service Group Passes Away Monday
Bulls Head resident Rebecca (Becky) M. Soriano, 68, a company executive who was devoted to her faith and her family, died Monday at home. Born and raised Rebecca Malantic in Batangas, the Philippines, she graduated from the Philippine College of Commerce, obtaining a degree in accounting. She immigrated to the United States in 1987, moving to Queens. She settled in Bulls Head in 1992. Mrs. Soriano had been working as a vice president of finance at Metro One Loss Prevention Service Group, Bloomfield, since 2001. In her leisure time, she enjoyed praying, traveling on pilgrimages, going to the theater, creating photo montages and singing. The funeral will be Saturday from the Matthew Funeral Home, Willowbrook, with a mass at 9:30 a.m. in Our Lady of Pity Church. Burial will follow in St. Michael's Cemtery, Queens.
silive.com

Loss Prevention News Network

Turning Point Justice is a rapidly growing cloud technology company that provides collaborative solutions to retail theft that cultivate positive change through restorative justice. Lohra Miller, CEO, Turning Point Justice, tells us about the Cloud Justice Platform, which provides consistent, quality reporting based on retailers' individual policies and procedures, while Barbara Staib, Director of Communications, National Association for Shoplifting Prevention, tells us how the proactive approach of TPJ's Court Alternative Program is a win-win-win for retailers, their communities, and the offenders who are given the opportunity to change their lives.

---
As the solution provider portion of the Daily's "Live in NYC" 2015 broadcast concludes, Amber provides a rundown of what's to come in a jam-packed LPNN schedule full of leading loss prevention leaders speaking on a variety of high-impact topics. Stay tuned!

Solution Providers, have a video or commercial you want to publish? Contact us.

e-commerce

Sponsored by The Zellman Group
E-Commerce is the New Retail Storefront [Infographic] Online shopping has grown consistently over time. Consumers have started shifting to online shopping in most verticals for the convenience it provides, and the ability to shop around without visiting multiple brick and mortar stores. An infographic from Koeppel Direct shows how much revenue ecommerce makes, why users have taken to it, and what brick and mortar stores are doing to stay competitive. Online shopping is generating large revenues in many verticals. Clothing is the largest, generating $51 billion; electronics generate $26 billion, and online grocery shopping generates $16 billion. Even niche markets, like pets and baby products, generate in excess of $4 billion each. E-commerce represented nine percent of all retail sales in 2014, and is projected to capture 11 percent of sales by 2018. This nine percent accounted for $210.6 billion, and B2C businesses did even better with a volume of $593.16 billion. View the infographic here. adweek.com

Smartphone cash withdrawals set to fight card fraud The next big movement might come from ATM withdrawals. BMO Harris Bank, a unit of Canada's Bank of Montreal, will try to do just that in the US, allowing users to make cash withdrawals without even having to put in a card. All they need is their smartphone and, of course, an app. Using smartphones to make ATM withdrawals isn't just a mater of convenience. It is also one of security. Card fraud and "skimming" are the most common ways for criminals to get easy money, and they are, unsurprisingly prevalent in the US, where cash still has a foothold over more technology-oriented payment solutions. Though it may sound scary, especially for those new to the whole smartphone things, BMO Harris Bank believes that the security protection it brings are well worth it. You have one less card to worry about, for one. Initiating the cash withdrawal process, which can start even before you get anywhere near the machine, will require users to login to their bank's app and it will authenticate users based on the specific "fingerprint" of the device. On the ATM itself, a QR Code will be displayed to for users to scan to confirm the transaction. Once all that is done, the metadata about the transaction is completely wiped off and cannot be reused. slashgear.com

Retail CFOs Forecast 10 Percent Growth in 2015 Online Sales: BDO Survey

Survey: Online buying to skyrocket in 2015

The Buckle's e-commerce sales grow 6%

Online shoppers buy more holiday digital gift cards


"Fraud is not a person - it is a dynamic grouping of statistics that deviate from the norm."
Stuart B. Levine, CFI, CFCI
CEO, The Zellman Group & Zelligent


ORC News
Sponsored by Security Resources
ORC male-female couple hitting 'several' St. Charles, ILL., Target stores stealing electronics busted - pawning stolen merchandise On March 6, a loss prevention employee at Target, 3885 E. Main St., reportedly told St. Charles police a man and a woman were visiting several area Target stores, stealing electronics. They were known to get a cart and put clothing and other merchandise in it to conceal the electronics before disabling the items' security devices out of view from security cameras, according to the report. The pair would place the electronics in their pockets and leave the store without making any purchases, police reported. On March 2, they stole $758.97 in merchandise, including two navigation systems and a speaker, police reported. Three days later, they reportedly took $1,067.97 in electronics, including headphones and a camera. According to the report, Gillingham pawned most of the items at a shop in Aurora, but police were able to retrieve the electronics. The report indicated Marin and Gillingham were suspects in similar cases in Elgin, South Elgin and North Aurora. Joseph Alan Marin, 33, of the 11N700 block of Howard Avenue, and Shayna R. Gillingham, 27, of the 300 block of North Fifth Street, both were charged Friday with two counts of felony retail theft. kcchronicle.com
Four female ORC gang hits JC Penney in Strongsville, Oh., for 120 pieces of baby clothing - threatens to run down LP Strongsville police are searching for four women who stole more than $3,000 in baby clothes from J.C. Penney, then threatened to run over an employee who tried to stop them from fleeing. Detectives are still investigating the incident, which happened about 4:10 p.m. March 5 at the SouthPark Mall, according to a police report. A J.C. Penney loss-prevention officer said the four women put approximately 120 pieces of baby clothing into a stroller that did not contain a baby. They pushed the stroller near an exit, then grabbed the clothing and ran to the parking lot. The loss-prevention officer followed the four outside and saw them get into a blue Dodge with temporary tags. The officer stepped in front of the car, at which point the driver threatened to run over her. The driver moved the car forward, hitting the loss prevention officer in the shins. The officer got out of the way and the car sped off, according to the report. cleveland.com

ORC trio hit two Walmart's in same day for Nintendo game systems in Myrtle Beach Authorities are looking for Caleb Jay Sisk, 21, Christy Ann Sisk, 40, and Travis Dean Evans, 35, in connection with felony shoplifting arrest warrants they plan to serve, police said. The LP employee said two men and one woman entered the store separately, then met in the electronics department. One of the men used a black, Swiss Gear knapsack, taken from the camping section and valued at $60, and filled it with 12 Nintendo-brand portable video game systems, valued at $200 each, police said. Officers said they don't know how the alleged shoplifters were able to cut the lock from the display case where the devices were stored. One of the men and the woman left the store, while the other man begin running along back aisles in the store and left through a side emergency exit, according to the report. The employee told police that the same car and group of alleged shoplifters had taken 10 of the same gaming systems from a North Myrtle Beach Wal-Mart earlier that day, authorities said. thestate.com

Two charged with theft of $1,800 in merchandise from a Carbon Co, PA Walmart Two Northampton County men were charged with shoplifting in Carbon County after police in Lehigh County found $1,800 worth of merchandise the two stole from a Walmart. Charges of conspiracy and receiving stolen property also were filed against them. mcall.com

Victoria's Secret in Augusta Mall, Augusta GA hit with a $1,300 underwear theft Deputies are searching for a suspect accused of stealing 85 pairs of underwear Monday from Victoria's Secret at Augusta Mall. A store employee says the items valued at $1,322 were taken from throughout the store and not from one area, according to an incident report from the Richmond County Sheriff's Office. The employee said permission was needed from the corporate office to access video footage. augusta.com

Hillsborough Co, FL Deputies release photos of Wal-mart shoplifting suspects The Hillsborough County Sheriff's Office has released surveillance images of two suspects in a February shoplifting at a Wal-mart in Town 'N Country. The sheriff's office said Tuesday it was seeking the public's help in identifying the man and woman. About 5:40 a.m. Feb. 10, the pair entered the store and took electronics valued at $666 without paying, the deputies said. They fled the scene in a newer model Chevrolet Impala. tbo.com
Macy's in University Hts, OH hit for $7,600 in Polo merchandise Macy's loss prevention team reported a theft shortly after noon March 13. Employees reviewing surveillance footage discovered a single individual walked out with Polo merchandise valued at more than $7,600 approximately two hours earlier. The man concealed the clothing in a Macy's bag. cleveland.com

ORC male duo hitting Hazle Township Walmart for vacuum cleaners on two occasions
Do you have an ORC case to share?
Share your ORC news and help the industry grow

Retail Crime News

Sponsored by NuTech National
2 Injured In Disturbance Along downtown Minneapolis Nicollet Mall Minneapolis Police are reviewing surveillance video after a large group of teenagers caused a disruption along Nicollet Mall Tuesday evening. It happened right as the St. Patrick's Day parade was ending Tuesday night. Police said fewer than six people were arrested and two were treated for minor injuries. According to police, around 7:30 p.m. hundreds of young people converged on Nicollet Mall between 3rd Street and 8th Street. Teenagers were brawling with each other at different points along the mall. In a possibly separate incident downtown, Minneapolis police responded to a non-life threatening gunshot wound and began searching for a suspect. Police arrested multiple teens along Nicollet Mall and worked for more than two hours to disperse crowds. cbslocal.com
Gunman in custody after Lenoir, NC Food Lion manager shot Police took a suspected gunman into custody early Monday morning, accusing him of shooting a store manager multiple times outside a Food Lion in Lenoir early Sunday morning. Bill Mudd Jr. is behind bars on $250,000 bond and will appear in court Tuesday. Mudd turned himself into Lenoir police just before 9 a.m. Monday morning. Investigators said Mudd, 44, shot Michael Keller, 50, in the parking lot of the store on Wilksboro Boulevard, just before the store opened at 7 a.m. Sunday. Police said Keller, who is a market manager at the store, was going to work when he was confronted by Mudd Jr. "He arrived at work and was confronted in the parking lot," said Lenoir Police Chief Scott Brown. "After a brief argument, multiple shots were fired -- at least two." Investigators would not go into detail about what the men were arguing about, just that the incident was domestic related. wsoctv.com
Romano's Jewelry store chain in Southern Calif. - owners bribed Marine to get PIN numbers & transferred money to store's accounts Prosecutors say while she worked for Romano's Jewelers in 2011, Noland, owner Randy Abalkhad and district manager Carlos Torres recruited and bribed Camp Pendleton Marine Corporal Kymani Tate. They gave Tate cash and jewelry and zeroed out his balance with the store, and in return, he gave them the confidential banking pin numbers of other Marine customers, according to a court complaint. Romano's employees are accused of taking that information and fraudulently setting up unauthorized allotments on those Marines' accounts -- essentially illegally transferring money from the military members' paychecks to the store's own account. Romano's Jewelers has locations across Southern California, including four in San Diego. nbcsandiego.com

Retailer's Alert in Chicago: Chicago Business Alert Retail Store Robberies 25th District This alert gives notice to businesses in the 25th District of a pattern of small retail store robberies. There have been three incidents where an offender enters a business establishment, displays a knife, and demands money. Incident times and locations: 2300 block of N. Avers on 06 March 2015, at 11:58 a.m. · 4400 block of W. Belmont on 11 March 15, at 5:38 p.m. and 3700 block of W. Armitage on 15 March 15, at 7:58 p.m. The offender is described as a male Hispanic, 20-30 years of age, 5'04" - 5'06", 130-150lbs. In two incidents, the offender was wearing a black ski mask and a black hooded sweatshirt. · In the incident on Belmont the offender fled in a blue colored vehicle with temporary license plates. guardianlv.com

GPS leads cops to stolen tractor-trailer filled with $110,000 of tires from Fort Pierce, Ky. - recovered in Florida The trailer was filled Yokohama truck tires when it disappeared Saturday in Louisville, Kentucky. FHP arrested driver Marvin Napoles Manzano of Louisville, and charged him with stealing cargo valued at more than $50,000 and the grand theft of a vehicle. Investigators were able to confirm the semi had been stolen in Kentucky and was carrying truck tires worth $110,000. tcpalm.com

Sears Franchise owner in Rexburg, ID gives emotional impact statement; blames employee theft Emotion filled the courtroom as Sherri Faye Fullmer, the owner of a Sears franchise, who lost thousands of dollars of property to theft, presented a victim impact statement during the sentencing of former employee Cameron Brian Hadlock. In March 2014, Fullmer said the store's annual inventory revealed a $110,000 shortage of product. According to her statement, further investigation on the part of Sears revealed a $142,000 total shortage. She said her store had the third highest shortage in the company. I knew in my heart Cameron was guilty, but I had no proof," Fullmer said. Fullmer said more people came forward with items Hadlock had sold and given away to them illegally. One man, after reading about thefts in the newspaper, came forward and told Rexburg police Hadlock had taken him to a warehouse and sold him a dryer for only $100. The man told police that it was odd that Hadlock accepted only $100 after originally asking $150 and that the warehouse contained several items. Hadlock originally pleaded guilty to one count of grand theft for the theft of three items. The amended restitution, testimony from Detective Randy Reese, lead investigator into the Sears thefts, as a witness to an extra $2,500 in Hadlock's bank account that he had obtained by the sale of stolen property in addition to the thefts he was charged with. rexburgstandardjournal.com

Milford, CT Police charge 2nd woman in illegal markdowns conspiracy at Target Police have charged a second West Haven woman in an alleged conspiracy to get illegally discounted merchandise from a local Target store. Shneil Myers, 20, was arrested Monday afternoon and charged with fourth-degree larceny and conspiracy to commit fourth-degree larceny. Police received a complaint in December about an employee theft from the Target store. Investigators allegedly found that an employee, Dashawna Brown, had illegally marked down merchandise for acquaintances on several occasions and then had rung up the merchandise at the lower price. Myers was one of the acquaintances who allegedly received the marked down merchandise. nhregister.com

Burglar breaks through Hobby Lobby roof in Kannapolis, NC, steals $13K Police say someone broke into the Kannapolis Hobby Lobby through the roof and stole more than $13,000 from a safe while the business was closed Sunday. The thief gained access to the building at 2480 Supercenter Drive NE, through the roof and cut a hole into a safe, making off with about $13,500 in cash, according to a police report. The break-in happened sometime between midnight Sunday and 7:45 a.m. Monday, and the alarm didn't trigger. A similar burglary happened in at another Hobby Lobby in Rock Hill, S.C., earlier this month. independenttribune.com

Georgia man pleads guilty in Boise to Federal conspiracy, Identity Theft charges A 25-year-old Georgia man pleaded guilty Tuesday to conspiracy to commit wire fraud and aggravated identity theft, according to the U.S. Attorney's Office in Boise. Brian Treadwell will be sentenced June 16 before U.S. District Chief Judge B. Lynn Winmill. As part of his plea, Treadwell agreed to forfeit $49,953.41 in cash proceeds from the charged offenses. Treadwell was one of 10 Georgia residents arrested by Boise police on Oct. 6. They were indicted by a federal grand jury in Boise on charges relating to a wire fraud and identity theft scheme. In his plea agreement, Treadwell admitted that he traveled to Idaho with his co-defendants to make fraudulent purchases of gift cards and prepaid debit cards from retail stores, using stolen credit card numbers encoded onto stock debit cards. Prosecutors say that when Treadwell was arrested, he was found to have 10 debit cards encoded with unauthorized credit card numbers. idahostatesman.com

China: Security Surveillance helps catch suspect only 22 minutes after Cartier robbery Heavy government surveillance in the busiest shopping districts of the Chinese capital led to the arrest of a suspect just 22 minutes after a gunman allegedly robbed a luxury watch store on Monday, mainland media reports. Security cameras have been installed in every flowerbed in Wangfujing shopping district - where the alleged robbery took place - and other potentially high-risk areas of Beijing to help maintain security, the Beijing News said. An alleged gunman was filmed by surveillance cameras grabbing numerous expensive watches inside a store at a shopping mall. A Malaysian man was arrested on suspicion of robbery by police at a crossing two blocks away from the crime scene. Police said the suspect had allegedly used a toy gun to threaten staff before stealing 11 luxury watches. High-definition security cameras filming both inside and outside the mall, and facial recognition software had helped police to identify the suspect and closely monitor the person's movements. Beijing's government reported in 2011 that it had installed 76 surveillance camera in the area, which provided images on 17 screens at the district's police station. scmp.com

Man arrested for aggravated robbery of Smiths Foods in Bountiful, UT says he was 'just kidding' At about 4 p.m. inside the Smiths Food and Drug store, an individual reported that a man pulled out a 3-inch pocket knife and demanded they give him all of their money. The victim claimed they felt threatened and pulled out their own knife, without exposing the blade. Upon seeing the victim's own weapon, the man backed off and said that he was "just kidding," the report stated. The victim didn't brush off the "just kidding" and informed a store employee to call 911. Staff kept the suspect from leaving the store until police arrived to question him. The suspect, identified as 30-year-old Virgil Edgar, maintained to police that he was joking, that he often plays around with his knife and didn't think anyone would feel threatened by the gesture. standard.net

Coinstar thief arrested in Ohio after hitting machines in multiple states using a fishing net An Aspinwall, PA man currently in jail in Ohio will be extradited back to Allegheny County, PA on charges he created a scheme to steal money from area Coinstar coin-counting machines. Thomas Wolfendale, 57, was charged Tuesday with theft, receiving stolen property, forgery and possession an instrument of crime. According the criminal complaint, representatives from Outerwall, the company that provides RedBox and Coinstar kiosks to retailers, began noticing discrepancies between the tracked amount of money and what was collected. In August, Outerwall representatives discovered several kiosks in Southwestern Pennsylvania with discrepancies that were not attributable to machine malfunction. Loss prevention agents at the Giant Eagle on Freeport Road reviewed security footage and discovered a man opening the machine and using a fishing net to remove coins. Police said Wolfendale took money from kiosks in 29 locations in Allegheny, Armstrong, Butler, Somerset and Westmoreland counties. triblive.com

Shoplifting gang of three women-one male - try stealing three filled carts - sprayed employees - threatened to shoot - fired shots at a car while fleeing in Collinsville, IL

Man wanted by three law enforcement agencies for passing fake gift cards in Georgia

Greenwich Township man admits guilt in his 15th retail theft case

Target Associate busted for felony theft in Racine, WI

Greendale, WI Police seek suspect in credit card fraud at Bed Bath & Beyond

Meth Users Arrested In Santa Monica After Bungled TJMaxx Store Robbery

Gun Control Group Sets up Fake Store, Shames First-Time Buyers

CVS Pharmacy Employee in Dubois, PA charged with stealing nearly 1800 pills

Beachwood, OH Police issue warrant for Saks employee who ran from Loss Prevention with $425 stolen shoes

Cartier store in Beijing the victim of an Armed Robbery; Suspect arrested with a toy gun

Smash and Grab Armed Robbery at Jared The Galleria of Jewelry in Chattanooga, TN; Police seeking 3 suspects who fled with over $150,000 in merchandise

Matthews Jewelers in Plantation, FL the victim of a Grab and Run

Kay Jewelers in the Poplin Place Mall, Monroe, NC hit with a Grab and Run of $7,899 in merchandise


Robberies and Burglaries
● CVS- Cherry Hill, PA - Armed Robbery
● Dignowity Meats - San Antonio, TX - Burglary
● Dollar General - Chesterfield Co, VA - Armed Robbery
● EZ Cash Pawn - Washington, PA - Robbery
● Family Dollar - Miami, FL - Armed Robbery
● Greenwood Pharmacy - Waterloo, IA - Robbery
● Gulf Express - Portland, OR - Armed Robbery
● Kmart Pharmacy - Columbus, GA - Armed Robbery
● La Vecina - Lowell, MA - Armed Robbery
● Lee Mart - Salt Lake City, UT - Armed Robbery/ Shooting
● Seven Stars - Miami, FL- Armed Robbery
● Verizon - Joliet, IL - Armed Robbery/ Assault
● Verizon - Sarasota, FL - Burglary
● Woody's Convenience - Prescott, AZ - Robbery
● 7-Eleven - Woodland Park, NJ - Armed Robbery
● 7-Eleven - Salt Lake City, UT - Armed Robbery/ Murder
● 7-Eleven - Salisbury, MD- Armed Robbery


Featured Job Listings
Sponsored by NuTech National
Feature Your Job Here For 30 Days -
70% Aren't On the Boards
VP of LP
Mattress Firm
Houston, TX
Mattress Firm
Director AP
Big Lots
Columbus, OH
Big Lots
Director of LP
Haagen Grocery Stores
Seattle, WA
Supervalu
Director of LP
PacSun
Anaheim, CA
PacSun
Director Global AP
KFC & PH
Plano, TX
YUM! Brands
VP Supply Chain, LP & Safety
Ross Stores
Ft. Mill, SC
Ross Stores
VP of Sales
Checkview
Chanhassen, MN
Checkview
Regional Dir AP
Rite Aid
Albany, NY
Rite Aid
Regional Dir AP
Rite Aid
Warwick, RI
Rite Aid
Regional Dir AP
Rite Aid
Baltimore, MD
Rite Aid
Dir of AP Dist. Centers
Dollar General
NA
Dollar General
Director of Divisional LP
Dollar General
Goodlettsville, TN
Dollar General
AP Manager
Ralph Lauren
New York, NY
Ralph Lauren
NEW TODAY Regional LP/Safety Mgr
American Signature, Inc
Chicago, IL
American Signature, Inc
Regional LP Mgr
Dunham's Sports
South Central KY, Central TN or NC
Dunham's Sports
Regional LP Manager
National Stores
Chicago, IL
Downing & Downing
Regional LP Manager
National Stores
Northern Bay Area, CA
Downing & Downing
Regional LP Manager
National Stores
Phoenix, AZ
Downing & Downing
Market Asset & Profit Protection Manager
Sears
Little Rock, AR
Sears Holdings Corp
Zone Asset & Profit Protection Mgr
Sears
Cincinnati, OH
Sears Holdings Corp
Zone Asset & Profit Protection Mgr
Sears
Cleveland, OH
Sears Holdings Corp
Market Asset & Profit Protection Mgr
Sears
Los Angeles, CA
Sears Holdings Corp
Zone Asset & Profit Protection Mgr
Sears
Houston, TX
Sears Holdings Corp
Zone Asset & Profit Protection Mgr
Sears
Dallas, TX
Sears Holdings Corp
Regional AP Mgr
SpartanNash
Grand Rapids, MI
LinkedIn
LP Manager
Bowlmor AMF
Long Island, NY
Bowlmor AMF
LP Manager
Bowlmor AMF
Dallas, TX
Bowlmor AMF
Market AP Specialist
REI
San Francisco, CA
REI
Market AP Specialist
REI
Chicago, IL
REI
Sr Retail AP Specialist
REI
Denver, CO
REI
Sr Retail AP Specialist
REI
Bloomington, MN
REI
LP Investigator
Bell
Mississauga, ON, Canada
Bell
Store AP Officer
Wegmans
Buffalo, NY
Wegmans
Sales Representative
NuTech National
Maitland, FL
NuTech National
National Account Executive
Checkview
Northeast Region
Checkview
National Account Executive
Checkview
United States
Checkview
Corporate Investigator
Confidential
San Francisco Bay, CA
Confidential
National Account Manager
Vector Security, Inc
TBD
Vector Security, Inc

Limited Time Only - Post Your Multi-Unit LP jobs for FREE - Learn More Here


Daily Job Alerts


Appearing One Day Only
View our Internet Jobs Archives here
Regional LP Manager
Family Dollar
Pittsburgh, PA
Family Dollar
LP & Safety Spec
Lowe's
Upland, CA
Lowe's
AP Manager in Training
Walmart
Longview, TX
Wal-Mart
AP Manager in Training
Walmart
Daytona Beach, FL
Wal-Mart
AP Manager in Training
Walmart
Kissimmee, FL
Wal-Mart
AP Manager in Training
Walmart
Bernalillo, NM
Wal-Mart
AP Manager in Training
Walmart
Flagstaff, AZ
Wal-Mart
LP Manager Hrly
Kmart
Goldsboro, NC
Sears Holdings Corp
LP Manager Hrly
Kmart
Burlington, WA
Sears Holdings Corp
AP Team Leader
Target
Monroe, NC
Target
LP Manager
Macy's
Burlington, MA
Macy's
Assistant LP Supervisor
Macy's
Peabody, MA
Macy's
Area LP Manager
ULTA Beauty
Houston, TX
ULTA Beauty
Area LP Manager
ULTA Beauty
Nashville, TN
ULTA Beauty


Home of the Industry's Original
On the Move

Ben Johnson was promoted to Director of Loss Prevention for L Brands.
Nadine Eller was named District Loss Prevention Manager, HomeGoods Division for TJX Companies.

Post Your New Job or Promotion!
See all the Industry Movement


Your Career
Sponsor this section of the Daily
How to Grow a Winning Team of Employees Leaders who win are those who coach good employees to become better. These leaders give their team the tools they need for success both in the workplace and at home. When coaching your team, make sure you're using these four tips. Explain to your team

How You Can Get Your Best Employees to Stay For some people, the best way to move up the ladder is to move on, but how can you get someone to stick around if they have an outside offer? The key is to consider the needs of your employees. Here are five things you can do to engage and keep your top employees. Think like a university

5 Ways to Keep Employees Inspired and in Love With Their Jobs Keeping everyone inspired isn't always easy, but it is necessary if employers want their team to produce their best work and stay satisfied in their jobs. Here are some ways you can keep your employees in love with their jobs. Inspirational environment

When an Employee Quits and You Didn't See it Coming An employee wants to talk to you privately, and tells you he or she has found another job opportunity. These unexpected resignations can present challenges for leaders, but there are strategies for helping to make the transition as smooth as possible. Here are some tips. Don't emote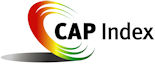 Tip of the Day
Sponsored by Vector Security
In the 1980's, it was common practice when you resigned from a company to make copies of your files and take them with you to a certain extent. Everyone knew about it and it was almost accepted behavior. Today, it's quite different and much more serious. So much more information is available to virtually everyone that, one push of a key, and certainly a well-orchestrated effort can have dramatic consequences and can bring criminal charges. In today's world, intellectual property is a critical asset to every organization and it's the responsibility of every executive to safeguard and maintain their company's intellectual property integrity. Every organization, regardless of size, can be impacted and quite frankly most have been.

Just a Thought,
Gus







Upcoming Events
---
Recruiting?
Get your job e-mailed to everyone... everyday
Post on our Featured Jobs Board!
Reach your target audience in 2015 every day!
Request our 2015 Media Kit
update account / change e-mail
unsubscribe FEEDBACK
www.downing-downing.com

Advertise With The D&D Daily




36615 Vine Street, Suite 103
Willoughby, OH 44094
440.942.0671
copyright 2009-2019
all rights reserved globally