The D&D Daily Mobile Edition
March 19,

2015



The LP Industry's #1 News Source - Informing, Educating and Instilling a sense of community


Moving Up
See all Moving Ups here
Debbi Abood was promoted to Director, Loss Prevention E-Commerce Fraud for Bed Bath & Beyond. Debbi has been with the retailer since 2006 and has held such positions as Inventory Analyst, Asset Management/Loss Prevention, Project Manager Loss Prevention, and Manager E-Commerce Fraud. She also worked at Wakefern Food Corporation as Grocery Procurement. Congratulations Debbi!

News Brief
Sponsored by WG Security Products, Inc.
Target to pay $10 million in data breach class action - Precedent Setting The proposed settlement, which still must be approved by a federal district court judge, creates a settlement account that could pay individual victims up to $10,000 in damages. It would also require the retailer to appoint a chief information security officer, keep a written information security program and offer security training to its workers. In addition, Target would be required to have a process to monitor for data security events. chainstoreage.com

Victims of Target's 2013 data breach may have a hard time collecting Because of the burden of proof on consumers, who will be asked to submit documentation of loss on a claims form. Target may end up paying out only a small portion of the $10 million because that pot of money is only available to "those consumers who can demonstrate loss." Though court documents say "no portion of the $10 million Settlement Fund will revert to Target." When a fraudulent charge is made on a credit card, consumers don't generally end up paying for it. If the fraud is caught by the credit card company before it goes through, it never hits their card. If it does go through and the consumer reports it, it's almost always removed as long as the consumer reported it within a reasonable amount of time. If a consumer did have a fraudulent charge on their card that they ended up paying for, they would have to be able to provide paperwork showing that they'd documented that they hadn't made the charge and had tried to correct it, but failed. Victims will be eligible for up to $10,000 each and have to be able to show that they had at least one of the following:

● Unauthorized, unreimbursed charges on a credit or debit card
● Time addressing unauthorized charges
● Costs to hire someone to help correct a credit report
● Higher interest rate on an account or paid higher interest fees
● Loss of access or restricted access to funds
● Fees paid on accounts
● Credit-related costs such as credit monitoring or buying credit reports usatoday.com

US's new EMV "leaves plenty of room for continued use of fake cards" According to a study released Wednesday by CardHub, all 10 of the largest credit card issuers are in the process of issuing chip-based credit and debit cards and expect the majority of their portfolios to be updated by the end of 2015. All the major banks are issuing chip-and-signature cards, with 40% also supporting PIN capabilities. About 65% of retailers plan to accept chip-and-PIN cards as well. This means the major banks are in good shape to handle the October 2015 "liability shift" deadlines Visa, MasterCard and Discover have set to encourage U.S. issuers and merchants to migrate from magnetic stripe cards to EMV. Right now, issuers incur the cost of card-present counterfeit fraud in stores. After October 2015, the institution with the lesser technology will be liable for fraudulent charges." The CardHub study also shows that the major card issuers are all putting magnetic stripes on their chip cards. This provides convenience all around - the new cards consumers get in the mail will be usable on older point-of-sale terminals that are not yet EMV-ready as well as new devices. It also waters down the security promised by EMV. As long as there are dual or hybrid payment terminals and ATMs that accept magnetic stripe cards, hackers will be able to use fake cards created with stolen credit and debit card data. "If it's wildly successful, EMV chip-on-chip volume might hit a running rate of 10% by year-end, but only at the 200 top retailers." americanbanker.com

Health records are the new credit cards
Forget credit card numbers. The hot new data for the modern bad guy is the electronic health record, which is not only worth more on the black market, but is easier to get. Cyber criminals are now going after health care records because they hold up to ten times more value on the black market over simple credit card numbers. Electronic health record information can be used for billing scams that go as high as the value of the health insurance policy, to purchase prescription drugs for resale on the black market, and also for run-of-the-mill identity theft. csoonline.com

US Turns to Rewards in Hunt for Overseas Cyber Criminals Federal officials say they intend to use the strategy in additional cyber cases involving international hackers whose whereabouts are either unknown to the U.S. government or who are holed up in nations that have little or no diplomatic relations with the United States. "We've really not done something like this" in cyber cases, Robert Anderson, an FBI executive assistant director, said in announcing the reward. "All of a sudden, somebody's putting an 'x' on somebody, saying, 'Bring him to justice, you get $3 million.'" Speaking about their recent bounty they placed for the first time on Evgeniy Bogachev one of the world's most prolific and brilliant cyber criminals. The reward is also a reminder of how many accused masterminds of cyberattacks on U.S. targets remain out of reach for federal law enforcement. Sometimes the best hope is for criminals to become careless over time and travel to countries where they're exposed to arrest. abcnews.go.com

Maine Legislature's Criminal Justice and Public Safety Committee unanimously endorsed compromise plan creating new crime aimed at dealing with serial theft in stores The panel narrowed the definition of what constitutes serial theft. The definition is two separate thefts in two different stores. The original language was broader and worried several committee members that it could have unintended consequences such as a young couple committing a one-time theft spree ending up with a felony record. It would include like, a girlfriend-boyfriend committing a crime and it would be a class C crime, and they just didn't want to see that happen," Rosen says. "So if someone has committed two different crimes in two different stores, they just made it more specific." The new measure would have a penalty of up to five years in prison. mpbn.net

Barriers to a Breach Notification Law - Consensus Lacking on What the Statute Should Say Yesterday's testimony in Congress revealed fundamental challenges lawmakers must overcome if a national data breach notification law is to be enacted, including jurisdiction, penalties, defining personally identifiable information and the types of information to be protected. govinfosecurity.com

Data security tips for senior managers
The networking environment has changed radically in recent times. In today's world of increasing wireless use, widespread BYOD, more home working, more remote access, more consumer devices and the huge popularity of social media, the network is becoming ever more distributed. There is now a growing groundswell of change in the way we approach and look at data security. Clearly, in a world where breaches, and the associated consequences, are inevitable, relying solely on, or blaming, the information security team is no longer viable. With the business cost of a departmental (or individual within that department) breach now directly impacting business reputations and bottom lines, security needs to come from a bottom-up approach as well as from the CEO down. retailfraud.com

Report reveals top pressures security professionals face when fighting cybercrime Trustwave has released the second-annual 2015 Security Pressures Report, based on a survey of 1,016 information security professionals, that measures how much pressure in-house information security professionals are facing and the key drivers of that pressure. Key findings from the 2015 Security Pressures Report include: ● Pressure is on: 57% of respondents expect to experience more pressure to secure their organization in 2015. ● False sense of security: 70% respondents believed they were safe from cyber-attacks and data compromises. ● Breaking in: 62% of respondents were most pressured by external threats versus internal threats. canadiansecuritymag.com

Hacker club claims to have broken iPhone's TouchID authentication German hacking group Chaos Computer Club has claimed to have discovered how to bypass the biometric security of Apple's TouchID fingerprint authentication. The hacking method is based on a rubbery duplicate of a fingerprint the group devised. The Chaos Computer Club demonstrated its method of tricking the Apple Touch ID sensor in a video it posted online showing how the Apple iPhone was fooled by a gummy copy of an individual's fingerprint previously used to access the smartphone. The gummy fingerprint trick is one that is well-known in biometrics and has been used before to raise questions about how un-hackable some fingerprint-based biometrics might be. thepaypers.com

Sears Tries to Calm Supplier Jitters

The Pantry begins lay-offs after Couche-Tard (Circle K) purchase

Target to raise minimum wage to $9

Target unveils one-year return policy for all of the retailers 32 owned & exclusive brands

Panera Bread to start recording video of workers

Kraft recalls 242K cases of mac-and-cheese with possible metal fragments

Quarterly Same Store Sales Results
Shoe Carnival Q4 up 9.5% with net sales up 13.6% - full year comp's up 1.8% with net sales up 6.3%
Cato Q4 up 8% with sales up 11% - full year comp's up 4% with sales up 7%
Smart & Final Stores Q4 up 7.8% with net sales up 13% - full year comp's up 6.3% with net sales up 10.1%
Williams-Sonoma Q4 up 5.1% with net revenue up 5.2% - full year comp's down 7.1% with net revenue up 7%
Tilly's Q4 up 2.9% with net sales up 9.2% - full year comp's up 2.8% with net sales up 4.5%
Michaels Q4 up 1.4% with sales up 3.4% - full year sales up 3.7%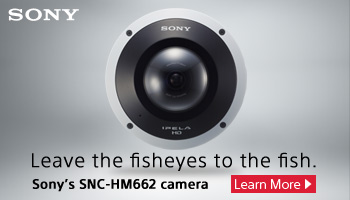 All the news - One place - One Source - One Time
The D&D Daily respects your time
& doesn't filter retail's reality
Report Your News!
(content subject to approval)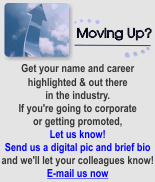 Vendor Spotlight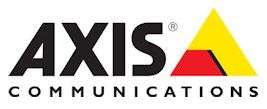 Axis Announces Zipstream Technology, Reducing Storage Requirements by 50 Percent or More in Video Surveillance Applications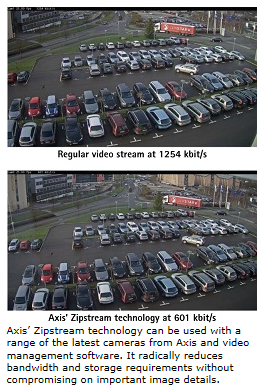 CHELMSFORD, Mass. - Axis Communications, the global leader in network video surveillance, introduces Zipstream technology allowing customers to benefit from reduced bandwidth and storage requirements without having to invest in new cameras or software. Axis' Zipstream technology is fully compatible with the widely adopted H.264 compression standard and has been developed specifically for video surveillance applications to lower bandwidth and storage requirements by an average of 50 percent or more.

"Demand for better image quality has been met with higher resolutions, frame rates and increased low-light performance. But these advancements have also increased the requirements on the network and storage infrastructure, often forcing users to choose between image quality and storage," said Fredrik Nilsson, general manager, Axis Communications, Inc. "Leveraging the network camera's video compression engine, Axis' Zipstream technology can drastically reduce bandwidth and storage needs without compromising important image details."

Axis' Zipstream technology analyzes and optimizes the network camera's video stream in real time. Scenes containing interesting details are recorded in full image quality and resolution while other areas are filtered out to optimally use available bandwidth and storage. Important forensic details like faces, tattoos or license plates are isolated and preserved, while irrelevant areas such as white walls, lawns and vegetation are sacrificed by smoothing in order to achieve better storage savings.

Customers can use Axis' Zipstream technology alongside other Axis network camera technologies such as Wide Dynamic Range - Forensic Capture and Lightfinder. Zipstream is fully compatible with H.264 and can be used with third-party video management software installations already in place, as well as with AXIS Camera Station and AXIS Camera Companion.

Read more here.

Op/Ed

Communications... People versus Technology... People communicating with technology or not?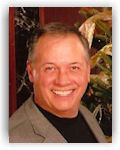 By Ken Kasten
Principal/Consultant, KK Solutions, LLC
When all is said and done it will still be the people that count; it's the people that will make the difference between program success and failure. So what are the current leaders of the security industry doing to ensure that the next wave of security professionals are ready to address what comes their way? In a world that engages in less face to face everyday interaction and where the shorter texting, instant messaging and twitter are often the preferred methods of interaction, what are we doing to ensure that the next wave of security leaders can communicate with full statements and compose actual sentences with proper framework, spelling and structure?

With conference calls, online meetings and email, face to face interaction is happening less often and the skills associated with this act are going the way of cursive writing; seldom used and no longer taught. Along with this faceless interaction, the necessary skills associated with tack, diplomacy, negotiation and productive compromise all seem to be fading. In this world of instant gratification what are we doing to instill patience and teach the art of timely, appropriate and successful delivery; often times it's not what you bring but how and when you bring it?

Our Profession, by its very nature, is more likely to put people face to face with others in confrontational situations where spoken word and body language are the strongest negotiation tools in the solution box.

While it is undoubtedly important to be able to use the new wave of communication technology; it's not hash tags, pings, instant messages or video chats that will ultimately seal the deal.

We need to ensure that we provide the opportunity for the next wave of security professionals to not only learn communication skills but to ensure that we have given them ample opportunity to develop and master these talents. Through formal training, ongoing exposure, continual feedback and meaningful encouragement we need to warrant that the next wave of security professionals can understand and communicate as required, when required and how required.

So, when planning the budget, plan accordingly, ensure that your training plans and dollars go beyond interviews and interrogations.


2015's Let's Get LP Social
We still want your Group LP Selfies - So keep them coming retail LP teams!

Submit a group selfie of you and your LP team and you could get a plaque. Please submit a high resolution photo (300 dpi) and logo at 5" wide for your printed plaque, and if you have a tagline or slogan either from your team or from the company, please send it to us as well for inclusion on the plaques and here on the Daily. Click here for more details.


NEW Group LP Selfie

eBay Inc. Global Asset Protection - North America Investigations

"Protecting Community Users and Brand Reputation by Conducting Criminal Investigations & Partnering with Law Enforcement"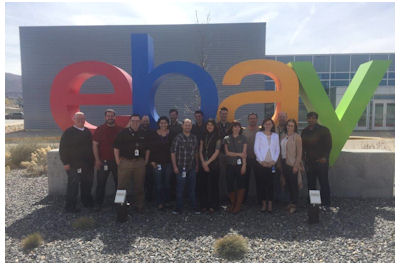 From Left to Right: Christian Hardman, Investigator; Hawken Averett, Sr. Investigator; Mark Magnier, Supervisor, NA Investigations; Stoney Burke, Sr. Manager, PROACT; Amelia Kani, Investigator; Robert Hatch, Investigator; Jeffrey McGuire, Investigator; Jason McDevitt, Investigator; Monica Lundgren, Investigator; Thomas Hutchings, Sr. Investigator; Haley Torson, Sr. Investigator; John Mearls, Director of Investigations, NA and EMEA; Lisa Kelly, Sr. Manager, Information Security; Matt Flinders, Investigator; Lauren Cunningham, Sr. Investigator; Abhisek Trivedi, eCrime Engineer


View all the selfies here!

Sponsored by:



Loss Prevention News Network

Turning Point Justice is a rapidly growing cloud technology company that provides collaborative solutions to retail theft that cultivate positive change through restorative justice. Lohra Miller, CEO, Turning Point Justice, tells us about the Cloud Justice Platform, which provides consistent, quality reporting based on retailers' individual policies and procedures, while Barbara Staib, Director of Communications, National Association for Shoplifting Prevention, tells us how the proactive approach of TPJ's Court Alternative Program is a win-win-win for retailers, their communities, and the offenders who are given the opportunity to change their lives.

---
As the solution provider portion of the Daily's "Live in NYC" 2015 broadcast concludes, Amber provides a rundown of what's to come in a jam-packed LPNN schedule full of leading loss prevention leaders speaking on a variety of high-impact topics. Stay tuned!

Solution Providers, have a video or commercial you want to publish? Contact us.

e-commerce

Sponsored by The Zellman Group
Slowdown in online sales growth continues in February Figures from the e-Retail Sales Index, which is compiled by e-tail trade association IMRG and consultancy group Capgemini, showed that online trading was down 12% on January, which itself was reported to have shown sluggish annual growth. Capgemini suggested that it is too early to tell whether February's results are indicative of a new pattern of steady muted growth or simply a blip, but sales are expected to improve in March - particularly in the clothing category - as the increasingly warmer weather tempts shoppers into updating their wardrobes. Online clothing sales were up just 4% year-on-year in February, compared to a much healthier 20% annual rise in trading in February 2014. Other sectors performed more positively in February, with gifts, lingerie and health & beauty all seeing significant increases in online trading activity. essentialretail.com

Will Credit Card Companies Reap The Benefits Of Growing Mobile Payment Market? Worldwide mobile payment transaction volume was around $235.4 billion in 2013. It was estimated to be $325 billion in 2014, and is expected to grow to $717 billion by 2017. The mobile payment market in the U.S. alone was around $50 billion in 2014. The growth in mobile payments has been driven by several factors, such as the growth in smartphone users, increased acceptance of mobile payments by merchants, a shift from magnetic strips to mobile wallets, and easy access to loyalty programs and coupons. Mobile payments will boost the earnings of credit card companies if there is an increase in the total number of consumer transactions, and/or if consumers continue to replace cash with electronic payments. There are several factors that continue to pose hurdles to mobile and electronic payments growth, such as the risk of identity theft or fraud, and other security concerns. As mobile wallets gain market acceptance, competition may emerge for Visa and MasterCard in the form of new payment technology that could pressure Visa and MasterCard to lower fees or share the fees from mobile transactions. We will be looking out for any progress as this segment makes progress in the upcoming years. trefis.com

More than 50% of Williams-Sonoma revenue in 2014 done online

E-commerce sales grow 56% in 2014 for Ulta

Ocean State Job Lot accepts mobile payment

Amazon to shutter its Webstore e-commerce platform service, sources say

"Fraud is not a person - it is a dynamic grouping of statistics that deviate from the norm."
Stuart B. Levine, CFI, CFCI
CEO, The Zellman Group & Zelligent


ORC News
Sponsored by Security Resources
Romanian gang member caught shoplifting twice after being in UK for just three days Sent over specifically to shoplift and he won't be deported due to strict lows on removing EU citizens. Scotland Yard recently claimed it had identified a trend in which eastern Europeans were being trafficked into the UK and forced to carry out upmarket shoplifting before returning home on budget airline flights. The gangs accept a 20 per cent arrest rate as the cost of a 'weekend trafficking' operation that can secure items worth up to 100,000 pounds that are taken out of the country for resale. dailymail.co.uk

Former Nordstrom employee arrested in $143,000 credit fraud investigation at Mall of America - accomplice owns boutique store The suspect is the second person arrested during the investigation, although charges have yet to be filed in the case stemming from last summer. The Savage man, a former employee of the Mall of America Nordstrom store, is suspected of approving multiple purchases for a 32-year-old Minneapolis woman, despite her new store account having a credit limit of $1,000, according to Bloomington Deputy Chief Mike Hartley. The Minneapolis woman, who operates a boutique store in Savage, had opened up an account with a $1,000 credit limit, yet proceeded to purchase a variety of merchandise over several days, including a jewelry piece valued at more than $26,000, and other high-end merchandise, such as purses ranging in value from $1,000 to $4,000. The purchases were made in late July and early August, and the Savage man, despite the limit on the woman's account, processed all of the transactions. mnsun.com

Fresno, CA Police Try To Keep Career Criminal Behind Bars; Prop 47 making it difficult Prop. 47 allows police to ticket someone and not send them to jail if they steal things that are worth less than $950 dollars. Police say the new law is causing problems, because thieves are aware that if they steal lower priced items, they won't get arrested. The Fresno Police Department is asking that a career criminal caught on camera stealing from the same store multiple times face felony charges. Investigators say they know Emilio Mancia well. Employees at a Southeast Fresno Walmart also know Mancia. Surveillance cameras show Mancia trying to steal clothes from Walmart a few weeks ago. After getting caught, officers say Mancia steals two computers instead. Less than a month later he was caught on camera walking out of Walmart with a back-pack filled with clothing and a television. The next day cameras capture him stealing a lawn mower. However, police say there's nothing they can do to stop Mancia. Each time he stole from Walmart the amount was less than $950-dollars. "In this case we feel that this is a continuous theft where this person has targeted Walmart and come in and stolen merchandise," says Fresno Police Sgt. Mark Hudson, "This is kind of unusual because he is seen on video surveillance." Police say surveillance cameras at a home in Fresno County show Mancia with the stolen T.V. Video shows Mancia selling the television to a man. There are also pictures of Mancia attempting to sell the lawn mower. Even then police say their hands are tied. Mancia was eventually arrested after trying to steal shoes from a store. When security confronted Mancia he started to fight with them. To keep Mancia off the streets, police say they're going back to the Walmart cases. Investigators are combining all three since they happened at the same store. The hope is the district attorney will press serious charges against Mancia since the combined total of all three thefts is over the Prop. 47 limit. kmph.com

Apopka, FL mother and son arrested in $100,000 toothbrush theft ring A mother and son from Apopka are the suspected ringleaders of a bizarre statewide theft ring. Investigators said Clint and Mary Curtiss led the group that stole more than $100,000 worth of toothbrushes in the past year. But investigators believe the operation may be much larger, and the group actually started in 2011. Another Apopka woman, Laura Torres, is also facing charges in the case. wftv.com
Louis Vuitton thief in Portland, OR claims she is 'addicted to stealing like someone is addicted to crack' A woman accused of stealing multiple wallets over several months from the Louis Vuitton store in downtown Portland told police she is "addicted to stealing just like someone is addicted to crack," according to court documents. Sharajae Huff, 21, was arrested at Pioneer Square Mall on Monday. A Louis Vuitton employee called police after recognizing the woman in the store. According to court documents, the employee believed she had been responsible for numerous recent thefts from the business. An officer contacted Huff and showed her surveillance images dating back to Nov. 18, 2014. Court documents state Huff admitted that she was in the store on that date and stole wallets. The value of the items stolen was $2,790. A detective then asked Huff about another theft case on Jan. 19. Court documents state she admitted stealing a $715 wallet on that day from Louis Vuitton. She also admitted stealing a $905 wallet from the store on March 9. Surveillance images showed her stuffing the wallet up her shirt. Her family says they are saddened by her arrest, and knew nothing about her stealing. kptv.com
ORC suspect being sought by Kingsport, TN Police in $2,500 theft from Belk The Kingsport Police Department needs your help finding a woman who attempted to steal more than $1500 in clothing from Belk at Fort Henry Mall on January 14. Loss Prevention officers say they recovered the merchandise, but the woman ran away in what is believed to be a silver Ford Focus compact 4-door sedan. Investigators also say the car was driven by another person, who has yet to be identified. Police believe the same woman shoplifted items from Belk on two previous occasions - exceeding $1,000 in merchandise. wjhl.com

Home Depot robbery suspect arrested in Danville, CA; injured a Loss Prevention agent Danville police have made an arrest connected to the Home Depot robbery in Pleasanton earlier this month, nabbing Steven Proctor, 21, who is accused of driving the getaway car that struck a Home Depot loss prevention agent. The Home Depot security officer was run down by the car as he tried to detain the woman, later identified as 25-year-old Ainslee Smith who had just stolen several power tools, according to police. Home Depot's Regional Loss Prevention office, which was also investigating the robbery, provided information of a similar crime that was committed at a the Home Depot earlier in Vacaville, identifying Smith and Proctor as suspects in that robbery. pleasantonweekly.com

Three charged in $300 baby formula theft from Walgreens in Glen Carbon, IL
Do you have an ORC case to share?
Share your ORC news and help the industry grow

Retail Crime News

Sponsored by NuTech National
Major cargo theft operation busted in Floyd County, Ky. - stealing tractor-trailers - valued at $500,000 William Robertson, 43, has been charged in a Floyd County Circuit Court with felony burglary and theft charges. He is believed to have been involved in a number of crimes that have a collected value of nearly $500,000 in stolen goods. It is our impression that a master key was used in the truck," Kessinger said of the Jeffersonville thefts. "A key that could start about any tractor-trailer that is out there." Stealing tractor-trailers filled with tennis shoes to building supplies the suspect had been operating since before August 2014. newsandtribune.com

Six Cuban natives indicted in federal credit card fraud in Buffalo The suspects are accused of fraudulently obtaining credit and debit card numbers of a number of people and encoding counterfeit cards they used to purchase merchandise at retail stores throughout Western New York and to buy gasoline which was then re-sold for cash. All six were arraigned Wednesday. buffalonews.com

Three Montreal men arrested for credit card fraud in Regina, Canada Later officers went to a hotel in Regina where the man was staying. They arrested two other men as they tried to escape. In the hotel room police found fraudulent blank Visa credit cards, credit card readers and writers, and other things used in credit card fraud. All three men were from Montreal, Quebec. They made their first appearance in court on Tuesday and were kept in police custody pending a bail hearing. cjme.com

Penn Hills teen ordered to stand trial as adult for Monroeville Mall shootings WARNING: VIDEO CONTAINS SENSITIVE FOOTAGE The shooting, which was captured on surveillance video shown publicly for the first time in court Wednesday. The video shows a person in a black-and-white sweatshirt and jeans standing near some other young men inside the store. He and about four others stand on one side of the aisle, and another man stands on the other. The Singletons and their 13-year-old son, who was not injured, walk between the group. The person in the black-and-white sweatshirt pulls out a gun. There are several muzzle flashes. He then turns and runs out of the store, facing the camera for a brief moment as he leaves. Two victims remain under hospital care and one lost half of his intestines and can not use his left foot. The other victim would have died if not for a quick thinking officer who applied a tourniquet to the victims leg because the bullet had severed the femoral artery. post-gazette.com
Suspect in Tampa Family Dollar Store manager's murder ruled incompetent to stand trial The man accused in the shooting death of a Family Dollar store manager was ruled incompetent to stand trial on Wednesday and will be moved to a state mental hospital. Demetrius Parks, 23, was arrested in July 2013 after fleeing from Tampa to Atlanta to Orlando, according to police. Parks faced a long list of charges that included first-degree murder, armed robbery and carjacking. He was accused of shooting Horsley "J.R." Shorter Jr., 49, the manager of the Family Dollar on 40th Street in Tampa on July 14, 2013 when he came to help an employee was being held at gunpoint. Police say Parks shot Shorter, forced an employee at gunpoint out to the victim's vehicle, opened the trunk and ordered the employee to get inside. "The employee pleaded with him and the suspect eventually closed the trunk and stole the car," Tampa Police spokesperson Laura McElroy said following the murder. The stolen car was later found abandoned. Tampa Police and the US Marshals Fugitive Task Force arrested Parks as he jumped from a Greyhound bus. abcactionnews.com
New York man nabbed through DNA for Best Buy burglary Police say a Brooklyn, NY man has been arrested on a warrant by way of a DNA hit for allegedly breaking into Best Buy in November 2014 and stealing tens of thousands of dollars worth of merchandise. John Cipolla, 41, was charged with third-degree conspiracy to commit burglary, third-degree burglary, first-degree criminal attempt to commit larceny and criminal mischief. Cipolla was arraigned Wednesday by Judge William Wenzel, where he was ordered held on a $100,000 bond. Norwalk Police responded to a report of a break-in at Best Buy at 330 Connecticut Ave., on Nov. 21, 2014. Upon arrival, officers checked the rear, side and front of the building, which all appeared to be secured. A key holder for the store arrived on scene and conducted a walk-through of the store, where they saw a ladder perched in the center of the store, by the digital cameras, leading up to a hole in the ceiling. In the same area, there were several extra-large duffel bags found on the floor as well as a crowbar, bolt cutters, welding goggles and other items. Police say dozens of digital cameras had been removed from their cabinets and the locks had been cut. The cameras were in a pile on the floor, laying next to the open duffel bags. An employee told police the damages to the roof were estimated at $5,000 and the estimate for the amount of items stolen ranged from $35,000 to $40,000. On Jan. 15, police received a report from the Connecticut state Forensics Laboratory, which said a DNA match to Cipolla had been found from a pair of welding goggles. thehour.com

Smash-and-grabs continue to plague Houston-area businesses; Violent break-ins still plague area after 60 percent increase last year The man who crashed his sedan through the front of the northwest Harris County store stole only a few boxes of hard liquor worth about $800, which he loaded into his car before disappearing into the early-morning darkness. In his wake, he left a shattered business with about $10,000 in damages. houstonchronicle.com

$27K in jewelry stolen in Rock Hill smash and grab Police said it took two thieves just over a minute to smash their way into a Rock Hill jewelry store and steal thousands of dollars' worth of valuables. Rock Hill police were two minutes behind the men shown in surveillance video. They tripped the alarm as they smashed through the front door, then used a hammer to strike the glass cases. They got away with $27,000 worth of watches and birthstone rings. Linda Gordon owns Norman Hege Jewelers on Herlong Avenue. The store has been in the same spot for 26 years with no problems until Tuesday night. wsoctv.com
Sugar Land, TX Police investigate $200,000 Best Buy burglary There were no signs of forced entry. Surveillance video shows a man unlock the front doors at 11:20 p.m., enter the loss prevention office and disable the store's surveillance cameras. The man was wearing a gray hooded jacket and black dress pants with a bandana covering his face. Seven metal retail cages throughout the store were found unlocked and open. Laptop and tablet computers, digital cameras and iPhones stored in the cages were missing. Approximately 140 products totaling more than $200,000 were reported stolen. Police believe the thief left through a back door that was found propped open with boxes of merchandise. chron.com

Hundreds of IDs and credit cards found sitting inside box at a Theater in Richmond, TX Hundreds of drivers' licenses, credit and debit cards, social security cards, checkbooks and wallets are now being safely stored at the Fort Bend County Sheriff's Office after being discovered at a box in a theater. "Lots of identifying information," said Detective Matt Cardenas. The items appear to have been lost but never retrieved or returned, which is concerning to Sheriff Troy Nehls. "You could have a lot of financial crimes taking place as a result of just leaving drivers' licenses and credit cards in a box," said Nehls. Channel 2 News tracked down one man off an address listed on one of the lost drivers licenses. Ronald Goodier said he lost his entire wallet, full of cash, back in December. "It took me about 10 minutes or so to realize it was not in my pocket, so I went to the counter," he said. Goodier told Channel 2 workers at the Palladium said they hadn't seen it. Now, there's no sign of the wallet or money, but his license was among the hundreds of others discovered inside the box. Janice Bunch, chief operating officer for the Santikos Palladium, said it appears lost and found protocol was not followed here. click2houston.com
Arrests in Roseville and Auburn, CA Uncover ID Theft Ring Placer County Sheriff's deputies arrested 2 female suspects, at the Quality Inn on Lincoln Way in Auburn. In the room, deputies found numerous items belonging to others; credit cards, "green dot" cards, cell phones, Social Security numbers, tax returns and mail. They also found a computer printer and other items used to manufacture fictitious checks. Downs was in possession of drugs. Both suspects also had warrants. Information obtained there led detectives to the Fairfield Inn in Roseville. There, a Placer County detective, with the assistance of Roseville Police officers, found and arrested Joseph Theodore Sisk. He had a substantial amount of suspected meth and indication of drug sales. He was in possession of computers and a large amount of items related to identity theft. rocklintoday.com


Mobile, AL Police searching for suspect in Identity and merchandise theft Shayln Lynch who is accused of stealing the identities of two of her co-workers then using their good names to get credit cards and buy cell phones. "The victims had no idea their identity had been stolen until Lynch was actually terminated from her place of employment on an unrelated charge," said Mobile Police Officer Terence Perkins. Lynch is 32 years old, 6-feet-tall and weighs 198-pounds. Investigators say Lynch stole more than $5,000 worth of merchandise between September and October, 2014. Police say she will face two charges of identity theft once captured. fox10tv.com

Former Dollar General employee gets 6 years for Arson in Horse Cove, KY; attempting to cover her theft "This defendant not only devised a scheme to defraud her employer, but then attempted to torch a commercial building in order to cover her tracks. The jury's conviction and today's sentence is the result of outstanding collaborative work of the Bureau of Alcohol, Tobacco, Firearms, and Explosives (ATF) and the Western Kentucky Arson Task Force," Kuhn said in the press release. glasgowdailytimes.com

Northfield Square Mall in Bourbonnais, IL falling victim to Gang Violence and thefts One day this week, a man walked into Off the Wall opened an unattended cash register and walked away with more than $180. It was the third in a string of crimes at the struggling mall, which has in recent months hired a new manager to help revive it. John Denton, the new general manager, referred questions about the crimes, which include a brawl and another theft, this time at Victoria's Secret, to the Bradley police department. "The mall manager is concerned when he has owners and managers concerned," said police Chief Steve Coy. Coy said his department is working with mall management to help strengthen the mall's private security team. It was just four days before the theft at Off the Wall that a fight between rival street gang members started there, spilled out into the food court and ultimately led to the arrest of five people. According to police reports, seven people walked into Victoria's Secret and walked out with an undisclosed amount of merchandise. daily-journal.com

Three injured in Copenhagen, Denmark Mall shooting Two groups linked to criminal gangs opened fire in a shopping mall in suburban Copenhagen on Wednesday, March 18, injuring three people, police said. "Everything indicates that two gang-related groups have clashed inside the shopping center," Copenhagen police said in a statement. "It culminated in the basement parking area where a further, still unknown number of shots were fired," it added. The three people were injured after being shot or stabbed at the Field's centre near the Copenhagen airport, it said. Copenhagen is on edge after a gunman killed two people in twin attacks last month. rappler.com

Brighton Shop's employee busted selling $71,882.09 of stolen merchandise on eBay in Lee County, FL

Arrest Made in Fry's Electronics Armed Robbery

Father, daughter plead guilty to aiding in 18-day robbery spree in Wilkes-Barre, PA

Taco Bell worker accused of credit card fraud in Roswell, GA

Sport Chalet Loss Prevention arrest man stealing a machete, knives and a sling-shot, Police later find possible home-made bomb in his car

Man Fakes Seizure After Caught Shoplifting At Bloomingdale's In Santa Monica, CA

Robberies and Burglaries
● Chevron - Tuscumbia, AL - Armed Robbery
● CVS - Milwaukee, WI - Armed Robbery
● CVS - Indianapolis, IN - Armed Robbery
● Exxon - College Station, TX - Armed Robbery/ Kidnapping
● Fry's Electronics - Palo Alto, CA - Armed Robbery
● Hurricane Family Pharmacy - Hurricane, UT - Armed Robbery
● Kenjo Market - Knoxville, TN - Armed Robbery
● Lee Mart - Murray, UT - Armed Robbery/ Shooting
● Little Caesars - Saginaw, MI - Armed Robbery
● Metro PCS - Newark, NJ - Armed Robbery
● Mobile - Bow, NH - Armed Robbery
● Rite Aid - Suffolk Co, NY - Armed Robbery
● Royal Ave - Florence, AL - Armed Robbery
● Shell - Coweta Co, GA - Armed Robbery
● Subway - Ronkonkoma, NY - Armed Robbery
● Texaco - Coweta Co, GA - Armed Robbery
● 777Xpress - Manchester, NH - Armed Robbery


Featured Job Listings
Sponsored by NuTech National
Feature Your Job Here For 30 Days -
70% Aren't On the Boards
VP of LP
Mattress Firm
Houston, TX
Mattress Firm
Director AP
Big Lots
Columbus, OH
Big Lots
Director of LP
Haagen Grocery Stores
Seattle, WA
Supervalu
Director of LP
PacSun
Anaheim, CA
PacSun
Director Global AP
KFC & PH
Plano, TX
YUM! Brands
VP Supply Chain, LP & Safety
Ross Stores
Ft. Mill, SC
Ross Stores
VP of Sales
Checkview
Chanhassen, MN
Checkview
Regional Dir AP
Rite Aid
Albany, NY
Rite Aid
Regional Dir AP
Rite Aid
Warwick, RI
Rite Aid
Regional Dir AP
Rite Aid
Baltimore, MD
Rite Aid
Dir of AP Dist. Centers
Dollar General
NA
Dollar General
Director of Divisional LP
Dollar General
Goodlettsville, TN
Dollar General
AP Manager
Ralph Lauren
New York, NY
Ralph Lauren
Regional LP/Safety Mgr
American Signature, Inc
Chicago, IL
American Signature, Inc
Regional LP Mgr
Dunham's Sports
South Central KY, Central TN or NC
Dunham's Sports
Regional LP Manager
National Stores
Chicago, IL
Downing & Downing
Regional LP Manager
National Stores
Northern Bay Area, CA
Downing & Downing
Regional LP Manager
National Stores
Phoenix, AZ
Downing & Downing
Market Asset & Profit Protection Manager
Sears
Little Rock, AR
Sears Holdings Corp
Zone Asset & Profit Protection Mgr
Sears
Cincinnati, OH
Sears Holdings Corp
Zone Asset & Profit Protection Mgr
Sears
Cleveland, OH
Sears Holdings Corp
Market Asset & Profit Protection Mgr
Sears
Los Angeles, CA
Sears Holdings Corp
Zone Asset & Profit Protection Mgr
Sears
Houston, TX
Sears Holdings Corp
Zone Asset & Profit Protection Mgr
Sears
Dallas, TX
Sears Holdings Corp
Regional AP Mgr
SpartanNash
Grand Rapids, MI
LinkedIn
LP Manager
Bowlmor AMF
Long Island, NY
Bowlmor AMF
LP Manager
Bowlmor AMF
Dallas, TX
Bowlmor AMF
Market AP Specialist
REI
San Francisco, CA
REI
Market AP Specialist
REI
Chicago, IL
REI
Sr Retail AP Specialist
REI
Denver, CO
REI
Sr Retail AP Specialist
REI
Bloomington, MN
REI
LP Investigator
Bell
Mississauga, ON, Canada
Bell
Store AP Officer
Wegmans
Buffalo, NY
Wegmans
Sales Representative
NuTech National
Maitland, FL
NuTech National
National Account Executive
Checkview
Northeast Region
Checkview
National Account Executive
Checkview
United States
Checkview
Corporate Investigator
Confidential
San Francisco Bay, CA
Confidential
National Account Manager
Vector Security, Inc
TBD
Vector Security, Inc

Limited Time Only - Post Your Multi-Unit LP jobs for FREE - Learn More Here


Daily Job Alerts


Appearing One Day Only
View our Internet Jobs Archives here
Retail AP Manager
Cabela's
Oklahoma City, OK
Cabela's
AP Manager
Home Depot
Bronx, NY
Home Depot
District E LP Specialist
Kroger
Charleston, WV
Kroger
LP Specialist
Fry's Food Stores
Tolleson, AZ
Kroger
Mgr LP
Victoria's Secret
Columbus, OH
L Brands
Regional LP Mgr
Victoria's Secret
Jersey City, NJ
L Brands
AP Manager in Training
Walmart
Bedford, IN
Wal-Mart
AP Manager in Training
Walmart
Pflugerville, TX
Wal-Mart
LP Manager Hrly
Sears
Los Angeles, CA
Sears Holdings Corp
LP Manager Hrly
Kmart
Columbia, SC
Sears Holdings Corp
LP Manager Hrly
Kmart
Jacksonville, NC
Sears Holdings Corp
LP Manager Hrly
Kmart
South Burlington, VT
Sears Holdings Corp
AP Team Leader
Target
Jersey City, NJ
Target
AP Team Leader
Target
Lansing, MI
Target
LP Program Mgr
Amazon
Robbinsville, NJ
Amazon


Home of the Industry's Original
On the Move

Debbi Abood was promoted to Director, Loss Prevention E-Commerce Fraud for Bed Bath & Beyond.
Jennifer Booth was named District Loss Prevention Manager for Loblaw Companies Limited.
James Lapcevic was named Regional Asset Protection Manager - Atlanta for Luxottica.
Corey Marshall was promoted to Loss Prevention Training Specialist for TJX Companies.

Post Your New Job or Promotion!
See all the Industry Movement


Your Career
Sponsor this section of the Daily
How to Turn Obstacles into Opportunities
The world is so unpredictable. Challenges can creep up on us at every turn, leaving us feeling frustrated and maybe off balance, but the key is to view these challenges differently. If you stay focused on your end goal, not the plan, you can renew your strength and beat your obstacles. Make lemonade with your lemons

4 Winning Beliefs to Help Drive You to Success We all hit some low points in our lives that test us in some way. These hard times call us to look inside ourselves to find how willing we are to keep pushing forward. What you believe will determine what you will do or won't do. Here's a checklist of "winning" beliefs to test if you're on the right track. Success doesn't come easy

To Form Successful Habits, Know What Motivates You We all differ in our attitude towards habits and how we form them. Maybe we have no problem hitting goals at work, but at home we just can't get rolling. Everyone falls into one of these four distinct groups. By understanding which group you fall under, you can figure out how to use it to your benefit. Rebel or Questioner?

7 Life Rules that Will Position You for Greater Success Finding success requires courage, much patience and extreme amounts of determination to overcome the fears and struggles that can keep you stuck. To help you reach success, set high standards and think big. Here are some tips to help you set high standards and expect nothing but the best. Never neglect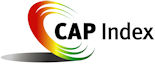 Tip of the Day
Sponsored by Vector Security
Managing your career upwards sometimes has to do with the exposure you get to new executives and new responsibilities. The easiest way to get that exposure is to volunteer for projects, assignments, or new rollouts. Going above and beyond your current job description is always a way to gain respect and be noticed. The only issue there is that you've got to perform at a high level and deliver results because the worst thing one can do is volunteer and not pull it off.

Just a Thought,
Gus







Upcoming Events
---
Recruiting?
Get your job e-mailed to everyone... everyday
Post on our Featured Jobs Board!
Reach your target audience in 2015 every day!
Request our 2015 Media Kit
update account / change e-mail
unsubscribe FEEDBACK
www.downing-downing.com

Advertise With The D&D Daily




36615 Vine Street, Suite 103
Willoughby, OH 44094
440.942.0671
copyright 2009-2019
all rights reserved globally