The D&D Daily Mobile Edition
March 20,

2015



The LP Industry's #1 News Source - Informing, Educating and Instilling a sense of community


News Brief
Sponsored by WG Security Products, Inc.
Will Fraud Losses be the Hot Topic Next Year? The Upcoming Liability Shift - Your True Fraud Numbers???? With the upcoming liability shift in October, for those retailers that aren't EMV compliant the losses could be on the scale of being equivalent to 10% to 15% of current shrinkage losses. It won't be a gradual escalation either as the liability shift will come at the height of the fraud activity during the holiday season. With the problem being that most retailers have no visibility to the actual fraud rates because the financial institutions aren't passing through chargebacks they know the retailer has denial rights due to swipe. A few LP executives predict that the hot topic next year will be fraud losses as opposed to data breaches - those moving to other industries that hold more personally identifiable information. As these will be real bottom line losses much larger than anyone has experienced before in retail. So the question has been posed - Why isn't there more industry discussion? Just a thought Gus Downing

Crime appears a factor as ABQ Walmarts cut overnight hours Walmart company policy is to keep many of its stores open 24 hours, but the retailer is closing at midnight at some Albuquerque locations, and a rash of crime seems to be a key reason, according to a report on KRQE. Albuquerque Walmart stores at Coors and I-40, San Mateo near Central, and Eubank near I-40 are three locations that Albuquerque police say keep them busy. The stores are cutting hours and will now be open from 6 a.m. to midnight. Shootings, shoplifting, drug busts and deaths have all happened at the three stores. Two years ago, police found a body in the trunk of a burned car behind the Walmart at Coors and I-40. Last October, robbers wheeled a safe with nearly $23,000 in cash from the store at Eubank and I-40. Walmart spokeswoman Betsy Hardin said the hour changes shouldn't be attributed to crime. "I don't think it's fair to stock it up to that," she said. Hardin did acknowledge that safety factored into the decision. bizjournals.com

Dunkin' Brands US Selects DTT as Preferred Vendor for Video Surveillance & Loss Prevention Dunkin' Brands announces today the election of DTT as the company's preferred vendor for video-based surveillance and loss prevention solutions. The DTT system was piloted in 12 Dunkin' Donuts locations throughout the US. After a 90 day evaluation, Dunkin' and DTT signed an enterprise agreement to move forward with the partnership. DTT will be working with Dunkin' Donuts franchisees across the country to implement a unique loss prevention solution that will directly impact restaurant operations. prweb.com

Target settlement could make other hacked retailers liable This week's proposed settlement, too, could set a precedent for other retailers that fall victim to data hacks. This is the first time in a data breach case of this magnitude that a court has said a company can be sued for failing to respond to warnings from security software. That decision could set in motion new legal standards for bringing negligence claims against organizations that suffer data breaches." csmonitor.com

Are your business partners secure?
The first thing that struck me out of the gate was the absence of a defined inventory, a risk ladder and any sort of verification. One of the first things that you need to ensure is in place is a defined inventory of your business partners. It will constantly be changing as business agreements are renewed, changed, expired. The next item to consider once you have your inventory in place is implementing a risk ladder. This way you can roll out a clear defined repeatable process for dealing with the intake and exit of your business partners. Then we arrive at the "Trust (but test) and verify". You have your inventory of business partners. You have your risk ratings. But, have you tested what has been implemented? csoonline.com

Survey: RFID embraced for inventory tracking
Apparel and general merchandise manufacturers and retailers are using item-level, electronic product code (EPC)-enabled radio frequency identification (RFID) to enhance inventory visibility and respond to consumer demands for omnichannel options. According to results of the 2014 GS1 US Standards Usage Survey, more than half (57%) of retailers reported that they are currently implementing RFID, and another 19% planned to implement RFID within the next 12 months. chainstoreage.com

New Police Facility Opens Inside Arundel Mills Mall in Hanover, Md. The expansion includes a permanent presence of police officers patrolling the mall as its own district. The security efforts are happening at a popular mall that has seen crime in the past. From brazen shoplifting to violent robbery to the deadly shooting of two men outside a packed restaurant in 2011. "This expansion has been discussed over the years. Again, we were already on site, on staff. Just like that situation that occurred with that serial shooter, our guys were here and that's who caught him," Lt. Smith said. In addition to the police station, there are three posts staffed with officers throughout the mall. Police will work in partnership with the mall and casino security to patrol as much of the area as possible. cbslocal.com

Treasures Found in Big Lots Trash
Matt Malone makes money on the side finding merchandise in dumpsters. Last week, he was picking through a Big Lots bin when he found an unusual product. "It's pretty easy to tell it's not actually a product, but someone's life," Malone said. "They've got their grandchild. They've got their credit card. They got their Social Security card." Joyce Andrews lost her bag a month ago. It was thrown into the trash last week and recovered and returned Thursday afternoon. The happy ending is the only unusual part of a far too common scenario. It's all over," Malone said. "Every place that I've been to, there's all kinds of data out there." In that same dumpster, Matt found bank account numbers, employee salaries, store profits and loss, and even instructions to log into Big Lots' computer system. "And they even sell a shredder on aisle four," Malone said. Matt says Big Lots is already fixing the problem, but it's really a matter of staying ahead of the problem. "They're talking about how to do loss prevention, but the problem is that it's just checking the box, and checking the box isn't good enough anymore because you need to check the box and then test the box," Malone said. twcnews.com

Keizer, Oregon, PD adds Organized Retail Crime position to Community Response Unit Figures from the KPD show the need for such an emphasis. One store in Keizer Station reported more than $130,000 in thefts last year, while another store reported $10,000 to $15,000 in losses due to theft in one month. Further KPD figures show an average of 90 reported criminal incidents annually at the shopping center right off Interstate 5 each year since 2011, with 103 in 2012, 107 in 2013 and 101 last year. More troubling: figures show that through the end of February, there have already been 59 reported criminal incidents so far this year.Of those calls, 34 percent involved an arrest. In terms of shoplifting criminal incidents thus far in 2015, there have been 32 total in Keizer, with 22 at Keizer Station. That means nearly 69 percent of shoplifting incidents in the city so far this year have been at Keizer Station. Steele noted officer Kevin DeMarco, the ORC officer in CRU, is laying the groundwork for relationships with Keizer Station merchants as well as other police departments. DeMarco said those in organized retail crime rings often travel up and down I-5, hitting shopping centers. keizertimes.com

Sears vendors demand special terms to keep supplying goods

Simon Boosts Macerich Bid to $23.2B - 'Best & Final Offer'

Quarterly Same Store Sales Results
Mattress Firm Q4 up 1.9% - net sales up 91.7% - full year comps up 6.1% - net sales up 48.4%
New York & Company Q4 down 0.9% - net sales down 1.3% - full year comps down 1% - net sales down 2%
Toys R Us Q4 domestic comps down 4.5%, International comps up 2.2% - net sales down 1.8% - Full year domestic comps down 1%, International up 1.8% - net sales up 0.5%
Darden Restaurants Q3 comps up 3.6% with sales up 6.9%
Tiffany Q4 worldwide comps flat - worldwide net sales down 1% - full year worldwide comp's up 4% - net sales up 5%



"U-Tip - The Two Minute Tip"

Coming Monday to the Daily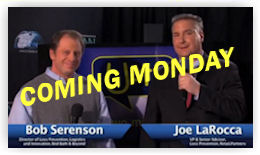 A new way the D&D Daily is helping the industry "Get LP Social" - Hear industry leaders share quick tips and advice to help you and your career in our new 2-minute tip videos. It's all about helping the LP community grow - one executive at a time.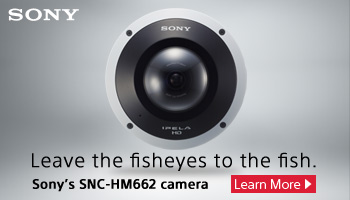 All the news - One place - One Source - One Time
The D&D Daily respects your time
& doesn't filter retail's reality
Report Your News!
(content subject to approval)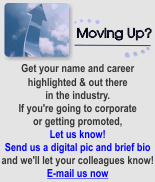 Vendor Spotlight


It's time to rethink
your integrator...

● IP & Analog Video
● Video Analytics
● Access Control
● Intrusion
● POS Integration

One Software Platform

Cam Connections, Inc. has been providing loss prevention solutions to regional and national retail organizations since our inception. CCI recognizes that your security needs are unique and require a personalized touch; security solutions which are carefully planned and executed, not forced. Our depth of experience with electronic security systems in retail loss prevention applications, makes us a solid choice to help you protect your business from loss.
We have experience in various systems including:

| | |
| --- | --- |
| ● | Analog and IP Video Surveillance Systems |
| ● | Video Analytics |
| ● | Intrusion and Fire Alarm Systems |
| ● | Integration to Electronic Article Surveillance Systems (EAS) |
| ● | Access Control Systems |
CCI is a custom systems provider, not a manufacturer. We are free to select the most appropriate products available in the marketplace and, thereby, we can offer you the highest quality security solutions that demonstrate exceptional value. We partner with each client in performing a comprehensive facilities, financial, human, and overall security risk assessment. Our team of dedicated professionals then design, install, and service electronic security systems that are custom tailored to fulfill each individual client's needs.

| | |
| --- | --- |
| Our model is to deliver individualized, customized, proactive customer service. Our dedication has earned us the Fast 50 award from SDI, as one of America's Fastest Growing Systems Integrators! | |

CAM CONNECTIONS, INC.
3970 S. Pipkin Road - Lakeland, FL 33811-1422
Tel. 863.583.3343 - Fax. 863.583.3349 - Toll Free. 888.544.1085
www.camconn.com



2015's Let's Get LP Social
We still want your Group LP Selfies - So keep them coming retail LP teams!

Submit a group selfie of you and your LP team and you could get a plaque. Please submit a high resolution photo (300 dpi) and logo at 5" wide for your printed plaque, and if you have a tagline or slogan either from your team or from the company, please send it to us as well for inclusion on the plaques and here on the Daily. Click here for more details.


2014 LP Team Group Selfie Review
Showcasing each team in order!
Your Team - Your Pride



Lane Bryant Loss Prevention Field Team

"P3...People, Process & Profit"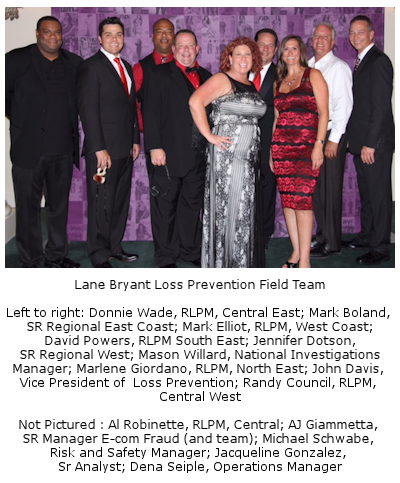 *Originally published on September 26, 2014

View all the selfies here!

Sponsored by:



Loss Prevention News Network

State of the Industry
& NRF Protect 2015 Update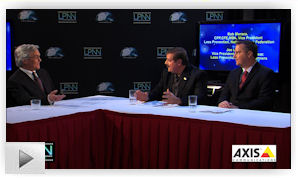 Bob Moraca, VP of Loss Prevention, National Retail Federation, and Joe LaRocca, VP & Senior Advisor, Loss Prevention, RetaiLPartners, sit down with LPNN to discuss the state of the LP industry. From data breaches to increased ORC activity, the e-commerce impact on stores, mobile payments, store closings and protests all around the country, technology is completely transforming the LP industry as we know it. Bob and Joe tell us where loss prevention is headed and how an LP executive can position him or herself for success. Bob also provides a preview of the exciting things to come at this year's re-branded NRF Protect 2015 conference in June.
---
Hedgie Bartol, Retail Business Development Manager - North America, Axis Communications, returns to the mic to co-MC with Amber in this LPNN Quick Take. Hear what Axis is doing to get in on the "selfie" game and learn about the challenges of bringing LP solutions to the franchise world.

Solution Providers, have a video or commercial you want to publish? Contact us.

Canadian Push
Sponsored by Vector Security
Cross-border shopping trends in reverse as losing loonie skirts 75 cent value The casual cross-border shopper has been knocked out of the game. Cross-border car trips are down a little more than 14 per cent from a year ago, one of the steeper declines in the past decade. "The only deeper drop we saw was during the financial crisis and the meltdown of the Canadian dollar at that time," Mr. Porter said. While American border towns are feeling the squeeze, Canadian malls and outlets are cashing in. Toronto Premium Outlets in Halton Hills, Ont., has enjoyed a double-digit sales increases year over year, and Outlet Collection at Niagara, a shopping centre in Niagara-on-the-Lake, Ont., that opened last year, is already enjoying the windfall. theglobeandmail.com

New RCMP Process for Employee Background Checks A new fingerprint-based RCMP process is being implemented for employees who are required to undergo background checks. The new system will remove the option of undertaking a name-based check, which is currently the practice. The change could result in both higher costs and additional administrative burden for both employees and employers.

As a result of RCC's advocacy efforts and other stakeholder feedback, the RCMP has pushed back the implementation date by at least two years. This will allow the RCMP to refine the process and the industry to develop technology that could reduce financial and administrative burdens associated with this new program. The government will be introducing this change in a phased-in approach as indicated below:

Phase I - All Government of Canada employees - July 2015
Phase II - Vulnerable Employment Sectors (employees working with youth, sporting activities seniors etc.) - No defined date
Phase III - General Users (includes retailers) - No defined date

Issue:
Currently if a company is seeking a background check on potential employees to ensure that new hires do no have a relevant criminal record it is undertaken through a name-based system housed by the RCMP called Canadian Police Information Centre (CPIC).

Following a directive from the Minister of Public Safety to establish a more accurate verification against the CPIC system, the RCMP will be transitioning from the name-based system to a fingerprinting-based system. The government's goal is to improve accuracy of the current system and ensure that individuals are properly identified. This means that companies and other entities will no longer have access to the CPIC system and will be forced to use fingerprint scans for all new employees that they are seeking to undertake a police background check.

RCC is also concerned that new employees may be leery of a process that requires a fingerprint scan, given the privacy implications. Although the RCMP has assured RCC that this new system has been approved by the Privacy Commissioner and fingerprints submitted to RCMP will not be maintained on file. It is expected that there will be resistance from potential employees and civil rights groups.

Next Steps:
In order to fully assess the impact and implications of this change, the government will be undertaking wide ranging consultations. It is expected that Phase III users (retail community) will be consulted in June 2015. RCC will be engaged in these consultations to ensure that our concerns are addressed prior to implementation. RCC has been advised that this new process will not be in place before 2017.
As part of these consultations there will also be an opportunity to organize discussions with RCMP to ensure members are aware of implications of these changes.

If you have any questions about this issue, please contact Dave Wilkes, SVP Federal Government Relations at 416-467-3767 or dwilkes@retailcouncil.org retailcouncil.org

Retail Fast Facts: February 2015

Highlights:
● Total monthly retail sales changed by 4.6 per cent over the comparable month last year.
● Total sales excluding food, automotive and gasoline changed by 5.4 per cent over the comparable month last year. retailcouncil.org

Active Shooter Training with Toronto Police and OCAD University Over the weekend, the Guardly team took part in a very successful active shooter simulation and training exercise run jointly between the Toronto Police Services and the Campus Security team at OCAD University. The goal of the exercise was to recreate a highly dynamic, fast-moving situation that could draw upon key emotions such as fear, terror and surprise to train both police officers and campus security managers and guards on how to manage these situations as best as possible, whilst utilizing all the technological resources they have at hand to ensure best possible outcomes including: Neutralizing the gunman or gunmen, Decreasing overall time of active threat, Minimizing total casualties, Recommending to people indoors to exit the building using safe pathways to lower-risk areas and Locating injured victims and getting them medical assistance. guardly.com
Canadian Border Patrol stops fugitive connected to shooting of Portland, OR Police officer Canadian Border Patrol agents have apprehended a man who Portland police say was involved in the shooting of a police officer and police dog last year. Early Wednesday morning, 26-year-old Jemaell Diamond Riley cut off the ankle monitoring bracelet he was required to wear while awaiting related charges. Police, in cooperation with Crime Stoppers, asked for the public's help finding Riley Wednesday. Riley was one of three men arrested after the April 16, 2014, shooting of Officer Jeff Dorn and his dog Mick after a robbery at Blumenthal Uniforms & Equipment store on Southwest Barbur Boulevard. Police said Riley was not the shooter but was armed at the time of the arrest. oregonlive.com

Regina man arrested in Dominican Republic on fraud, theft charges A Regina man arrested Monday in the Dominican Republic is back in Saskatchewan to face theft and fraud charges. Richard Dale Johnston, 55, was arrested by Interpol - an international police organization - following a lengthy RCMP investigation into possible fraud and theft. "This is an example of how just one piece of information can bring charges in a file that goes back many years," said RCMP Insp. Trudy Bangloy. Johnston was charged last April with fraud over $5,000, theft over $5,000 and laundering the proceeds of crime. The alleged incidents occurred in Saskatchewan between October 2006 and September 2007, and RCMP began investigating the case in January 2013. Interpol issued a red notice - a notice to seek the location and arrest of a wanted person with a view to extradition - last month, and on Monday, Johnston was arrested in the Dominican Republic. He was deported to Toronto before he was extradited to Regina on Thursday. ctvnews.ca

Police warn of influx of counterfeit U.S. bills to Waterloo Region Police have seen a huge increase in the number of counterfeit U.S. bills in Waterloo Region over the past 10 months, and they say that it's causing significant losses for local businesses. According to a police release, typically suspects will buy low-value items, like food or merchandise, with a large value U.S counterfeit bill. They say there have been 70 instances of counterfeit fraud since June, mostly involving U.S. currency. Police warn businesses to be careful and use diligence when accepting U.S. currency. cbc.ca

Norfolk County OPP makes an arrest in recent robberies at Robinson Mart and Videos in Simcoe

e-commerce

Sponsored by The Zellman Group
Amazon gets its drone wish as U.S. grants experimental permit - Here comes the thieves The FAA set rules for testing, saying Amazon can fly its drones only during the day, within 400 feet of the ground and within sight of an operator with a traditional pilot's license. The goal was to deliver packages weighing as much as 5 pounds (2.3 kilograms) within a 10-mile (16 kilometer) radius, Bezos said. internetretailer.com

Q4 accounts for 81% of last year's digital commerce growth - Cyber Monday Biggest Online Spending Day In History Demandware's Shopping Index survey shows that the number of shoppers out purchasing in the fourth quarter was up 25 percent and drove 81 percent of digital commerce growth. Much of this late-in-the-year surge can be attributed to the holidays. On Green Monday, e-commerce sales reached $1.6 billion, up 15 percent from 2013, and represent the third-heaviest online spending day of the season. Q4's impressive online sales were only outpaced by Black Friday and Cyber Monday-which at $2 billion in sales is the biggest online spending day in U.S. history. fierceretail.com

Atlanta Fed: EMV Shift Will Increase Check And Credit Fraud With the transition to EMV chip payment cards just months away, online merchants are bracing for an expected surge in eCommerce fraud. But two other kinds of financial crime that's likely to increase: those involving checks and bank account applications, according to a security expert at the Federal Reserve Bank of Atlanta. "Well before the EMV card liability shift occurs in the United States on Oct. 1, 2015, a number of financial institutions have reported a marked increase in counterfeit checks and duplicate-item fraud, usually by way of the mobile deposit capture service," wrote David Lott, a payments risk expert in the Atlanta Fed's Retail Payments Risk Forum. "Criminals are opening checking accounts to perpetrate overall identity theft fraud as well as to create conduits for future counterfeit check or kiting fraud," Lott wrote. "And they're submitting fraudulent credit applications to purchase automobiles or other merchandise that they can then sell easily." While that shifts fraud away from payment cards (as well as mobile-payments approaches that use Visa and MasterCard accounts), it still leaves both banks and merchants in harm's way: banks because they're creating fraudulent accounts, and merchants because they're the ones targeted with bad checks or fraudulent credit applications. pymnts.com

How Facebook Promises to Keep Friend-to-Friend Payments Secure When chatting with friends over Facebook messenger, users can now easily send money to a friend -- whether it's for their portion of the bill, a gift or a donation for something bigger. The free feature will be rolled out in the United States for iOS, Android and desktop in the coming months, but the sneak peek Facebook gave focuses on the simplicity and security of Facebook as a peer-to-peer payment platform. After hooking up a card, users tap the $ sign in messenger, enter an amount and send money to a friend who also has a card hooked to Facebook's system. The money will arrive in one to three business days. Facebook said in an announcement that the service will encrypt the connection between a user and Facebook, as well as their card information if it has been stored. Adding to that protection is an anti-fraud team that will monitor for suspicious activity to make sure users' financial information remains secure. abcnews.go.com

"Fraud is not a person - it is a dynamic grouping of statistics that deviate from the norm."
Stuart B. Levine, CFI, CFCI
CEO, The Zellman Group & Zelligent


ORC News
Sponsored by Security Resources
Four Arrested for Retail Theft at Polk County Walmart On Wednesday, March 18, 2015, the Polk County Sheriff's Office Organized Retail Crime Unit, along with Wal-Mart Loss Prevention store members, conducted a retail theft investigation at Wal-Mart in Lakeland, FL. Two suspects were seen removing a Greico baby swing from a shelf then walk to the customer service counter and returned the swing for a gift card. The suspects were joined by two others who concealed merchandise, including batteries, cooked shrimp and candy. All 4 were arrested, between the 4 suspects - 62 prior arrests and over 50 felonies. polksheriff.org

Two Verizon employees in Roswell, NM. Arrested; faked robbery to steal $7,200 in cash and $7,500 in merchandise Roswell police say employees of a downtown Verizon store admitted to lying about an armed robbery so one of the employees could steal cash and phones. Joshua Fitisemanu, 25, and Felicia Mejia, 21, turned themselves in and were arrested at the Roswell Police Department Thursday afternoon. An arrest warrant has been issued for the third suspect, 23-year-old Marcus Boyd. RPD said the trio called 911 on March 11 to report a robbery at 200 N. Main St. The employees gave officers a similar description of the alleged robber, who they said flashed a gun in his waistband when he entered the store. Investigators reviewed surveillance video from neighboring businesses and could not find a suspect matching the description. Police said the employees who turned themselves in admitted it was Fitisemanu's idea to steal from the store since they had allegedly garnished his wages. Fitisemanu is accused of stealing about $7,270 in cash and 10 cell phones worth about $7,550. The phones were recovered from a shed belonging to Fitisemanu. Of the cash, about $1,500 was recovered. Fitisemanu told investigators he spent the rest of the money. kob.com
Kohl's Loss Prevention and Hermitage, TN Police arrest 2 ORC suspects with $2,100 in merchandise Two women were arrested for shoplifting outside a Hermitage clothing store Thursday afternoon. It happened at the Kohl's on Lebanon Pike around 1:30 p.m. Police reported Melissa Key, 41, and Sonya Allison, 43, were seen on surveillance placing merchandise inside two bags. According to an affidavit, Key left the store and drove a vehicle to the front entrance so Allison could run out with the bags. Police stopped the car and found nearly $2,100 worth of merchandise. A member of the News 2 iReport 2 network sent in this photo from the scene. Key and Allison were booked in the metro jail on charges of theft of merchandise. wkrn.com


Cleveland man arrested for stealing $4,000 in Polo shirts from Great Lakes Mall; possible connection to Macy's $7,650 theft in University Hts, OH Police arrested a 52-year-old Cleveland man on charges of accusing him of stealing $4,000 of Ralph Lauren Polo shirts from a Mentor department store. Michael Hatcher was taken into custody Thursday in connection with the theft. University Heights police are investigating a similar incident that occurred March 13 at Macy's where $7,650 in Polo shirts were stolen. University Heights police said they have a person of interest in that case, but would not confirm whether Hatcher is a suspect. Hatcher is charged with felony theft, receiving stolen property and possessing criminal tools. cleveland.com

Hayward man arrested for stealing $1,200 worth of gaming consoles from Fry's in Palo Alto, CA Investigators have arrested a 30-year-old Hayward man that is accused of being an outstanding suspect in an armed robbery at a Palo Alto electronics store back in January, according to CBS Local. David Gandara is being accused of stealing three gaming consoles with an estimated value of $1,200. Police believe Gandara, as well his partner Jason Fayyad, stole the gaming consoles at gun-point from Fry's Electronics on Jan. 28. According to police, Gandara allegedly pointed a handgun at a loss-prevention employee. suntimes.com

Joplin, MO man arrested stealing 19 cases of Shotgun Shells form Walmart A Joplin man was arrested and charged with felony theft after stealing thousands of rounds of shotgun ammunition from the Carthage Walmart and Walmart stores in Webb City and Monett. Carthage Police Lt. Bill Barksdale said 19 cases of shotgun ammunition (approx. value $2,000) were stolen from the Carthage Walmart on Monday, eight cases from the Webb City Walmart later that same day and 14 cases were stolen from the Monett Walmart on Sunday. Garrett Mitchell Koon, 23, Joplin, was arrested on Tuesday and is being held on $15,000 bond on one count of felony stealing. carthagepress.com


Twin Cities ORCA to hold first annual conference
in Minneapolis on Aug. 3-4, 2015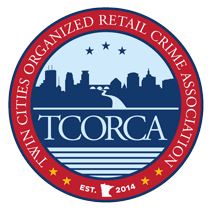 In October 2014, a group of dedicated law enforcement, crime analysts, corporate fraud and loss prevention investigators, and prosecutors created the Twin Cities Organized Retail Crime Association (TCORCA), 501c4 nonprofit corporation, as a private/public partnership to fight Organized Retail Criminal Enterprises negatively affecting our businesses and communities in the Twin Cities metropolitan area, greater Minnesota, and the upper Midwest region. The creation of this Minnesota-based ORCA with ties to the 30+ other ORCAs in the U.S. will facilitate the ability to formalize information sharing and bring these types of criminal cases to prosecution in a more efficient, effective, and timely manner. A sophisticated and secure website, TCORCA.org has been set up to share real-time crime information and intelligence on these groups in order to enhance the identification of offenders and the targeting of criminal enterprises. TCORCA encourages loss prevention and fraud investigators to apply for membership in order to take advantage of the tools available through this great resource. There are no fees or dues associated with being a user of TCORCA.org. Authorized users can post crime alerts, receive bulletins and alerts from other users, request assistance, network with public and private partners, and utilize analytics and mapping.

TCORCA will hold its first annual Twin Cities Organized Retail Crime Association Training and Conference at the Crowne Plaza Minneapolis West in Plymouth, Minnesota on August 3-4, 2015. There will be over 20 speakers on three different tracks. The conference includes advanced training on numerous topics from subject matter experts across the country. Speakers include representation from federal, state, and local law enforcement officials, as well as dynamic leaders across the retail and financial services spectrum. To register for the event, click here.

For a full list of speakers and topics, click here. For event sponsorship opportunities, click here.

To learn more about membership, conference registration, regional intelligence, networking meetings and sponsorship opportunities, contact admin@tcorca.org.
Do you have an ORC case to share?
Share your ORC news and help the industry grow

Retail Crime News

Sponsored by NuTech National
At least 9 shots fired outside Villa Shoe store in Edgewood, PA Police are looking for several people involved in a shootout Thursday afternoon in a busy shopping center. Edgewood Police said the incident began at the Edgewood Towne Centre around 3 p.m. According to police, two men were inside the Villa shoe store when a third man came in and began shooting at them. The two men ran outside and returned fire. Police said Footlocker was another scene where bullets were found. The nearby Wendy's was a third scene. Police said at least five shell casings were recovered in the parking lot. One person showed up at UPMC Presbyterian Hospital. The person's name and condition have not been released. Thursday wasn't the first time a shooting has taken place at the Edgewood Towne Centre. wtae.com
Lowe's in Waco, TX evacuated, man arrested after shooting a man in the face with a BB gun A store was evacuated Thursday afternoon after police responded to reports of a shooting that turned out to be committed with an Airsoft BB gun, officials said. Shoppers were removed from Lowe's Home Improvement at about 5:30 p.m. while officers combed through the building looking for a shooting victim, and police eventually found the disturbance in an alley behind the building. Two homeless men were reportedly fighting when one shot the other in the face with the BB gun, said Waco police Sgt. Bobby Cavasos. The two were still fighting when nearly a dozen police units arrived on the scene, he added. wacotrib.com

Man kicks through ceiling of Mobile, AL Wal-Mart, escapes following theft After being wrestled back into a Mobile Wal-Mart by a loss prevention officer, a man escaped from a probable theft arrest by climbing into the store's ceiling and kicking his way back out. As Brannan Lynn caught the event on his cellphone camera as he and his father walked toward the Wal-Mart entrance Wednesday afternoon they watched a man clear one set of glass doors. A loss prevention officer caught up with the man just as he made it outside the second set of doors and wrestled him back inside. "The crazy thing was the initial excitement," Lynn said. "We thought it was over." They got the man into a security office but he started banging on the door. Three employees braced themselves outside the door to keep him in, Lynn said. At some point the sounds changed. Lynn and his father sat down to eat at the adjoining McDonald's. A short while later, the men heard loud bangs above them. The suspect kicked out a portion of the McDonald's ceiling. Lynn said the man made eye contact with his dad before turning in the ceiling to find another exit. He found it above the sliding glass doors leading to the outside. In video provided by Lynn, the man can be seen kicking out the ceiling and later dangling from the hole, tip toeing to balance on top of the door's frame. He hits the ground and runs out of the glass doors. Lynn said he ran around the parking lot before he jumped into a red car and made his escape. According to city crime data provided by the Mobile Police Department, the suspect had grabbed a debit card, shoes, hat, watch and underwear. Police spokesman Officer Terence Perkins said he dropped the items before fleeing Wal-Mart. al.com
Woman Falsely Accused of theft at Walgreens in Memphis Proves Her Innocence Memphis woman accused of felony theft has the charge against her abruptly dropped by the Shelby County D.A's office. Though she's not going to jail Latoya Weaver says she's angry her life was put on hold for months because of a false charge of theft at a Walgreen's cologne counter last October. The case was dismissed despite MPD investigators matching weavers' fingerprints at the scene of the crime. Weaver's legal ordeal began in mid-October of last year. That's when Memphis Police received an affidavit of complaint that accused four people of breaking into the perfume counter and stealing more than $1,100 in merchandise at this Walgreen's on Frayser Boulevard. A warrant was issued for her arrest, but at her attorney Benjamin Katz's advice she turned herself in. myfoxmemphis.com

Billings, MT woman charged with 14 felony charges in 'non stop' crime wave; nearly $3,000 of id theft and credit card fraud A Billings woman was hit with 14 felony and four misdemeanor charges earlier this month after court documents say she has been engaged in "almost non-stop criminal activity since late 2013," including stealing purses and using stolen credit cards. The 19-year-old woman was charged this month with burglary, robbery, theft, receiving stolen property, two counts of stealing a credit card, five counts of fraudulent use of a credit device and seven counts of forgery. India S. Comstock, who, court documents say, was already facing eight other criminal charges is being held in Greene County Jail on $75,000 bond. news-leader.com

Three arrested at Kohl's in Lower Macungie, MA after opening a $1,000 credit with stolen id Gregory D. King, 34, Ronald R. Williams, 46, and Patricia L. Dobson, 29 were arrested as they tried to leave Kohl's. Store officials said they maxed out the newly opened Kohl's credit card. A store employee said the three filled a shopping cart with a video game system, clothing and other items and then went to the cashier, where King asked to open a credit card account. King gave an identification card with someone else's name but his picture. King's credit card application was approved and he paid for $1,000 worth of items, police said. After stopping the three in the parking lot, state police searched their vehicle and found marijuana and other fake identification cards. mcall.com

Walmart repeat theft offender in Cadillac, MI facing Twice the Maximum sentence for 3rd Strike A Luther man is facing twice the maximum sentence after he was arrested and arraigned on a charge of shoplifting. Michael Stephan Morris, 26, was arraigned Thursday in 84th District Court after he allegedly stole an item from Walmart with a value between $200 and $1,000. A second or subsequent offense notice was added to the charge as well as a habitual offender, third offense notice. As a result, if convicted, Morris faces twice the maximum sentence of five years and/or a $10,000 fine or three times the value of the property stolen, whichever is greater. cadillacnews.com

GPS leads Palm Beach County Sheriff's deputies to stolen $100K tractor trailer from Central Florida

Multi-agency sweep to uncover illegal skimming devices in three Florida counties uncovers 6 skimmers

Two Hartford women busted for 22 counts of credit card & gift card fraud hitting Shop Rite

Springfield, MA Police Investigated Bomb Threat Called Into Macy's at the Eastfield Mall

Carbondale, IL Police looking for retail theft suspects

Employee at a Welding Supply company in Quincy, IL, pleads guilty to $136,000 in cash and merchandise

Wyandotte Co, KS. Deputy shot during 7-Eleven robbery released from hospital

Gold Assay Jewelers in Durham, NC robbed at gunpoint Wednesday afternoon

Kay Jewelers in Monroe, NC hit for a 4 carat diamond ring in a Grab and Run

Robberies and Burglaries
● Angel View - Indio, CA - Burglary
● Chevron - Russellville, AL - Burglary
● Chico Electronics - Oklahoma City, OK -Burglary
● Conoco - Houston, TX - Armed Robbery
● Corbin Pharmacy - Corbin, KY - Burglary
● CVS - Wytheville, VA - Robbery
● Dollar General - Clearwater, SC - Robbery
● Dollar General - Fort Wayne, IN - Armed Robbery
● Family Dollar - Lackawanna, NY - Robbery
● Farm Store - Oakland Park, FL - Armed Robbery
● Irving Oil - Springfield, VT - Armed Robbery
● Jessica's - New Rochelle, NY - Robbery
● North Mankato Supply - Mankato, MN - Burglary
● OK Food - Houston, TX - Armed Robbery
● Pick n Save - Caledonia, WI - Robbery
● Robinson Mart - Norfolk Co, CN - Armed Robbery
● Shell - Norman, OK - Armed Robbery
● Smoke Cigars - Henderson, NV - Armed Robbery
● Turkey Hill - Kingston, PA - Armed Robbery
● Walgreens - Houston, TX - Robbery
● 7-Eleven - Seattle, WA - Robbery / Assault


Featured Job Listings
Sponsored by NuTech National
Feature Your Job Here For 30 Days -
70% Aren't On the Boards
VP of LP
Mattress Firm
Houston, TX
Mattress Firm
Director AP
Big Lots
Columbus, OH
Big Lots
Director of LP
Haagen Grocery Stores
Seattle, WA
Supervalu
Director of LP
PacSun
Anaheim, CA
PacSun
Director Global AP
KFC & PH
Plano, TX
YUM! Brands
VP Supply Chain, LP & Safety
Ross Stores
Ft. Mill, SC
Ross Stores
VP of Sales
Checkview
Chanhassen, MN
Checkview
Regional Dir AP
Rite Aid
Albany, NY
Rite Aid
Regional Dir AP
Rite Aid
Warwick, RI
Rite Aid
Regional Dir AP
Rite Aid
Baltimore, MD
Rite Aid
Dir of AP Dist. Centers
Dollar General
NA
Dollar General
Director of Divisional LP
Dollar General
Goodlettsville, TN
Dollar General
AP Manager
Ralph Lauren
New York, NY
Ralph Lauren
Regional LP/Safety Mgr
American Signature, Inc
Chicago, IL
American Signature, Inc
Regional LP Mgr
Dunham's Sports
South Central KY, Central TN or NC
Dunham's Sports
Regional LP Manager
National Stores
Chicago, IL
Downing & Downing
Regional LP Manager
National Stores
Northern Bay Area, CA
Downing & Downing
Regional LP Manager
National Stores
Phoenix, AZ
Downing & Downing
Market Asset & Profit Protection Manager
Sears
Little Rock, AR
Sears Holdings Corp
Zone Asset & Profit Protection Mgr
Sears
Cincinnati, OH
Sears Holdings Corp
Zone Asset & Profit Protection Mgr
Sears
Cleveland, OH
Sears Holdings Corp
Market Asset & Profit Protection Mgr
Sears
Los Angeles, CA
Sears Holdings Corp
Zone Asset & Profit Protection Mgr
Sears
Houston, TX
Sears Holdings Corp
Zone Asset & Profit Protection Mgr
Sears
Dallas, TX
Sears Holdings Corp
Regional AP Mgr
SpartanNash
Grand Rapids, MI
LinkedIn
LP Manager
Bowlmor AMF
Long Island, NY
Bowlmor AMF
LP Manager
Bowlmor AMF
Dallas, TX
Bowlmor AMF
Market AP Specialist
REI
San Francisco, CA
REI
Market AP Specialist
REI
Chicago, IL
REI
Sr Retail AP Specialist
REI
Denver, CO
REI
Sr Retail AP Specialist
REI
Bloomington, MN
REI
LP Investigator
Bell
Mississauga, ON, Canada
Bell
Store AP Officer
Wegmans
Buffalo, NY
Wegmans
Sales Representative
NuTech National
Maitland, FL
NuTech National
National Account Executive
Checkview
Northeast Region
Checkview
National Account Executive
Checkview
United States
Checkview
Corporate Investigator
Confidential
San Francisco Bay, CA
Confidential
National Account Manager
Vector Security, Inc
TBD
Vector Security, Inc

Limited Time Only - Post Your Multi-Unit LP jobs for FREE - Learn More Here


Daily Job Alerts


Appearing One Day Only
View our Internet Jobs Archives here
LP Manager
Carson's
Rochester Hills, MI
The Bon Ton Stores
AP Sr Spec
Cabela's
Tulalip, WA
Cabela's
AP Manager
Hudson's Bay
Victoria, BC, Canada
Hudson's Bay Co.
AP Manager
Lord and Taylor
Farmington, CT
Lord and Taylor
LP & Safety Spec
Lowe's
St Peters, MO
Lowe's
LP & Safety Spec
Lowe's
Brooksville, FL
Lowe's
LP & Safety Spec
Lowe's
Toms River, NJ
Lowe's
LP & Safety Spec
Lowe's
Macon, GA
Lowe's
Dept Mgr LP & Safety
Lowe's
Simpsonville, SC
Lowe's
AP Manager in Training
Walmart
Winchester, VA
Wal-Mart
AP Manager in Training
Walmart
Overland Park, KS
Wal-Mart
AP Manager in Training
Walmart
Kailua Kona, HI
Wal-Mart
AP Manager in Training
Walmart
Fargo, ND
Wal-Mart
AP Manager
Sam's Club
Covington, LA
Wal-Mart
LP Manager Hrly
Sears
Sayre, PA
Sears Holdings Corp
LP Manager
Sears
Auburn, MA
Sears Holdings Corp
LP Manager
Sears
Indianapolis, IN
Sears Holdings Corp
ETL Assets Protection
Target
Dublin, CA
Target
District Mgr Investigations
Macy's
New York, NY
Macy's


Home of the Industry's Original
On the Move

Paul Sullivan was named Regional Loss Prevention Manager for Region 1 for The Vitamin Shoppe.
Felix Rivera was promoted to Loss Prevention & Safety Specialist for The Vitamin Shoppe.
Cindy Motto was promoted to Manager, Loss Prevention Systems and Technology for The Vitamin Shoppe.
Patrick Abalos was named Regional Loss Prevention Manager for The Vitamin Shoppe.
Mike Kabernagal was promoted to Regional Loss Prevention & Safety Manager, East Coast DC's for Michael's Arts and Crafts.

Post Your New Job or Promotion!
See all the Industry Movement


Your Career
Sponsor this section of the Daily
Personality Tests Can Help Balance a Team
It's hard to get people working together the way you'd like. Everyone has different speeds and certainly different skill sets, but we can also tend to prefer to work alone. In order to find a group that will unite, it's important to find the right members for that group. Here's where personality tests can help

5 Simple Things Super Productive People Do on Monday Monday's can be a rough day for everyone, but with a little discipline and the right stimulation, your Monday's can go from boring to an exciting beginning to your week! Here are some ways you can use Monday to your advantage. Don't waste energy on bad moods

Positive Teams Are More Productive
Everyone wants their teams to be more productive, yet the same old methods of boosting performance sometimes don't seem to cut it. Instead of dishing out benefits or starting new processes, by making your workplace one that is characterized by positive practices you may find performance rises. Here's why. To get productivity, increase positivity

5 Tools that Can Eliminate Inefficiencies and Free Up Your Time Do you find yourself performing tasks that take way too much time? Some of these projects may be important but how much time are they taking away from the items that will really add value? Here are some tools you can use to help free up your time! Apps for everything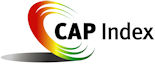 Tip of the Day
Sponsored by Vector Security
Self-reflection is something many avoid or refuse to allow it to creep up and point to exactly what you need to look at. Hidden behind rationalizations, self reflection in actuality can be an eye opening experience. Popping up when you least expect it but most notably late at night when you're staring at the ceiling with no other outside interferences lending you license to deny it. Self-reflection is the one person you should make it a point to face. It just might make a difference tomorrow.

Just a Thought,
Gus







Upcoming Events
---
Recruiting?
Get your job e-mailed to everyone... everyday
Post on our Featured Jobs Board!
Reach your target audience in 2015 every day!
Request our 2015 Media Kit
update account / change e-mail
unsubscribe FEEDBACK
www.downing-downing.com

Advertise With The D&D Daily




36615 Vine Street, Suite 103
Willoughby, OH 44094
440.942.0671
copyright 2009-2019
all rights reserved globally