The D&D Daily Mobile Edition
March 24,

2015



The LP Industry's #1 News Source - Informing, Educating and Instilling a sense of community


News Brief
Sponsored by WG Security Products, Inc.
A Call To Action: Civil Demand Under Attack in Maryland - Legislative Testimony Video from last week - The Domino Theory? When you look at the Civil Demand industry as a whole some experts in the field approximate that over 2.5 million shoplifters go through the civil demand process annually. With the potential of generating over $625 million in fees and restitution while actually only generating approximately $53 million annually. So the industry itself has a lot to lose if a state such as Maryland repeals the statue allowing retailers to collect these fees and restitution. And if it even slightly causes other states to take notice, then this could have a domino effect that could have a severe impact on LP programs nationwide. However listening to the testimony of the Bill's sponsor one has to wonder where she got her facts as her entire presentation is inaccurate and leaves out the most important fact of all - that all of these individuals had indeed been apprehended for shoplifting. And her witness, an attorney who claims to be an expert in shoplifting cases, labels our industry "overzealous" and "thinks they see something when they don't" and driven by "fundamental misunderstanding." The Bill's sponsor starts out with lets "get rid of this horribly unjust and ineffective statute." That originated in Arkansas - which happens to be where one big retailer resides. With only one group testifying against the repeal from Safeway and the Maryland Retailers Association the writer must admit that even their position was rather weak and needs reinforcement. Therefore we'd strongly urge everyone who's involved to contact these legislators listed below and make your company's opinion known before the Senate vote. Skip forward to 2:29:00 on the video and watch until 3:35:00.
Maryland Retailer Association Information: 410-269-1440 - Maryland senate Judiciary Contact Senator Bobby Zirkin - Chair and Senator Lisa Gladden - Vice Chair. Phone Numbers: 410-841-3623 or 1-800-492-7122 x36232. Address: 2 East, Miller Senate Building, Annapolis MD 21401 Just a thought, Gus Downing
Sephora Partners with Vector Security for Technology Upgrades, LP Strategies Sephora, the visionary beauty-retail concept with nearly 400 stores in North America, has chosen Vector Security as its partner while it focuses on technology upgrades to enhance loss prevention in its North American locations. "We selected Vector Security for their focus on quality and innovation," said Josh Dykstra, Sephora's Loss Prevention Operations Manager. "Where others fell short, Vector Security had a clear technology roadmap and eye towards the future, which is critical for us as we look to upgrade technology within our stores." Those upgrades include migration from analog to IP cameras, as well as conversion to newer alarm panels and electronic article surveillance (EAS) technologies. vectorsecurity.com

$15M Stock Package Bulk of Marvin Ellison's Pay at J.C. Penney - Former Loss Prevention Executive Marvin Ellison, president and chief executive officer-designee of J.C. Penney Co. Inc., received stock awards valued at $15 million for signing on with the Plano, Tex.-based midtier retailer, making up the bulk of his $19.6 million pay package. According to the definitive proxy released to the Securities and Exchange Commission Monday, the awards vest in three equal parts beginning on Nov. 17, just after his one-year anniversary with the retailer, and on the same date in 2016 and 2017. Ellison also received a prorated portion of his $1.3 million annual salary, or $325,000, and a $4.14 million sign-on bonus, as reported soon after he was named to the post on Nov. 1. Ellison, who will succeed Myron "Mike" Ullman 3rd as ceo on Aug. 1, also received other payments of $142,000, including legal expenses of $25,000 to cover negotiations for his offer letter; relocation benefits of about $17,000, and just over $100,000 to cover personal use of the company aircraft. He and Ullman are required to use the company aircraft for both professional and personal travel as part of Penney's key associate protection program. The stock awards were reported at grant date fair market value, although the amounts ultimately received could vary based on fluctuating stock prices and other factors. wwd.com

Targeting Those Who Carry - An Open Carry Advocate Claims LP officer led to conceal-carry shopper being killed by police But it seems lately we have become more than ambassadors: we have become targets. A loss prevention employee of a Las Vegas, NV, Costco noticed a concealed carrier's gun when he bent down to retrieve an item and asked the carrier to leave the store. Erik Scott, the licensed carrier, West Point graduate, and military vet, spoke with the manager and obtained permission to stay in the store and check out as he had finished his shopping and was ready to leave. But the loss prevention store employee escalated the situation and called the police anyway, despite the manager having given permission for Scott to stay, claiming Scott was acting "erratically." A few minutes later, Scott lay dead outside the store, having been killed by the police as he was walking to his car. Editor's Note: Clearly this is a regretful story if it's true and only highlights the absolute need to have very stringent procedures and exhaustive communications with team members regarding open carry and conceal carry. dailycaller.com

New Study Examines Who's Ready for EMV Migration Major retailers are on track to meet the EMV (Europay, MasterCard and Visa) October liability shift deadlines for point-of-sale (POS) purchases, according to a CardHub survey of 50 large retailers, as well as five retailers that recently suffered a data breach. CardHub's report also reviewed EMV policies of the 10 largest credit card issuers, all of whom are in the process of issuing chip-based credit and debit cards and expect the majority of their portfolios to be updated by the end of 2015. csnews.com

Visa announces new credit card fraud tool - 'geolocation' technology - Master Card and AT&T may be right behind them Visa is the first to offer this service, which allows its banking partners to know where you are when your credit card is used. How does it work? When you install your credit card company's app on your phone, it will ask for permission to allow your location to be checked when you make a credit card charge. When your credit card is used, the app compares your phone's location with the merchant's location to check if they match. If there isn't a match - in the case of the card being used for an Internet or phone charge, or by an unauthorized user - it will revert to conventional methods for verifying whether the charge is legitimate. While other technology is also being developed to prevent credit card fraud at the point of the transaction - such as biometric identification using thumbprint readers, eye and face scanners and voice detection - they are much more complex, take more time to use and require huge costs to upgrade point-of-purchase terminals. sddt.com

Nearly $90M in truck freight stolen in cargo thefts in 2014, report shows Just shy of $90 million in cargo was stolen in 2014 in truck-trailer cargo theft incidents, according to a report released this month by CargoNet. Nearly half of that was high-value electronics loads, which averaged $549,539 in stolen goods per theft incident and totaled $42 million in the year. CargoNet's figures are similar to those also released this month by FreightWatch International, with both reporting a small drop in the number of overall incidents but a sizable jump in the average loss value per incident. The number of incidents in the year fell to 844, CargoNet reports, down from 2013's 1,098. The average loss value jumped from $143,957 in 2013 to $181,681 in 2014. The rise in organized cargo theft rings has given rise to thieves talking shipments from their point of origin, sometimes trailing loads hundreds of miles and across multiple states waiting on drivers to leave their truck and trailer unattended. etrucker.com
Romanian Hacker brought to U.S. Friday hacked retailers, medial offices, and security companies

UBS Group says Staples and Office Depot merger has 65% chance of being approved by FTC

Multicultural consumers make up 38% of shoppers - does your LP population reflect that?

REI revenues up 10% in 2014 with same store sales up 4.2%

H&M plans 400 new stores with sales in Q1 up 15%

Fresh & Easy to close 55 stores - transitioning to convenience store model

University of Phoenix, ASIS Foundation offering 10 full-tuition security scholarships

IAI's Elite Training Day: "Do it now" says David Lund,
VP of LP, Dick's Sporting Goods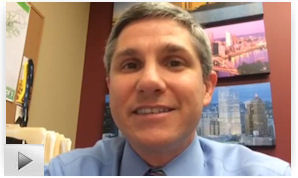 With spring officially here, David Lund, CFI, VP of Loss Prevention for Dick's Sporting Goods, has a busy, action-packed calendar. But there's one event he says he's sure to attend next month: IAI's Elite Training Day on April 14-15 in San Antonio, Texas. The Elite Training Day is the only event specifically designed for the interview and interrogation community.
To learn more about the event and see the full lineup of elite speakers, click here.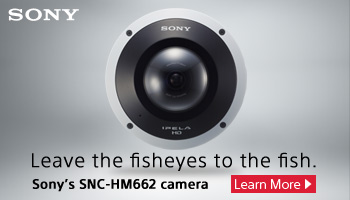 All the news - One place - One Source - One Time
The D&D Daily respects your time
& doesn't filter retail's reality
Report Your News!
(content subject to approval)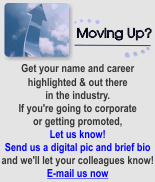 Op/Ed

Civil Demand Under Attack in the Maryland Legislature
- Point of View From The Zellman Group, LLC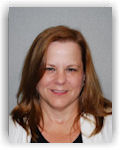 By: Lauren Bridgeo
Vice President LP Systems & Field Services
The Zellman Group

Shrink costs the US retailer $42 billion dollars according to the 2014 Global Theft Retail Barometer study. Internal theft and external theft are major components of this mind boggling number. Members of the retail loss prevention community understand the cost of internal and external theft goes far beyond the loss of product or property. Consumers pay the price for these losses in higher cost of goods and retailers spend millions to protect goods to ensure availability to consumers. Designing, developing and purchasing protection devices that don't negatively impact sales yet provide protection for the retailer can be a very expensive proposition. Many companies are struggling to survive in the brick and mortar world, poor shrink results erode profit and put companies at further risk. When a retailer shutters its doors in a market, it is not just the company that loses, the consumer, the employees and the neighborhood all suffer. Civil Recovery was designed to support retailers in the economic fight against theft and loss of profit.

Civil Recovery has also significantly impacted the criminal justice system. Many retailers choose not to prosecute and follow the civil path, while others make a blended decision. A retailer's decision to not prosecute does not diminish the quality or value of the apprehension. Having a resolution other than prosecution relieves the burden on the criminal justice system while still sending a message to the shoplifter that theft has consequences. Civil Recovery gives retailers options. Imagine retailers putting millions of cases through the criminal justice system. Police departments and courts would be burdened with the influx of cases, surely causing a back log in most jurisdictions. In states with "three strikes" laws, there is potential burden on the penal system.

When choosing a Civil Recovery program ensure it is compatible with your customer service philosophy. Evaluate your demand amounts, higher is not always better, even if the state allows it. Certainly, ensure you are within state statute, but a simple evaluation of your data will show that success is not always achieved by demanding the highest amount. Finally, ensure fees are reasonable and never excessive.

Protecting the Civil Recovery laws in each state is an important component to the Loss Prevention program for retailers. Losing Civil Recovery in any state has the possibility to impact customer relationship, law enforcement relationships, judicial relationship and the retailer's loss prevention budget. We encourage retailers to speak up in Maryland and express their concern regarding the potential repeal of statues 3-1303 - 3-1308.

Vendor Spotlight



"U-Tip - The Two Minute Tip"
Featuring Bob Serenson
Director of Loss Prevention, Logistics & Innovation, Bed Bath & Beyond
Bob Serenson, Director of Loss Prevention, Logistics and Innovation, Bed Bath & Beyond, tells us about the origin of the D&D Daily's new "U-Tip" program. Bob's LPNN session at last year's "Live in NYC" event struck a chord with a lot of LP exec's in the industry, which spurred further conversation on the topic of investing in yourself, your career, and your company investing in you. Bob brought the idea to Gus Downing, Publisher and Editor of the Daily, of giving industry leaders the opportunity to share quick tips and advice in the form of two-minute videos, with the ultimate goal of helping others improve both personally and professionally. As Bob tells Joe LaRocca in this very first U-Tip, it's all about giving people the opportunity to hear something that might click with them.
One little piece of advice could make all the difference in someone's career.
Send in Your Own U-Tip - Help the Industry Grow

Everyone's Invited and Everyone Has a Tip!
Help your industry - Share Your Tips & Advice and maybe even some of your mistakes. No invitation needed! Just send in your own video or arrange a time to film one at one of our upcoming LPNN shoots. Who knows who'll be impacted. After all, it's all about helping the LP community grow one executive at a time. Contact us to learn more.

Loss Prevention News Network

State of the Industry
& NRF Protect 2015 Update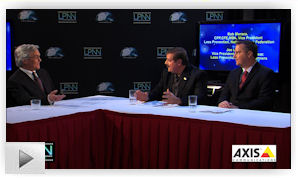 Bob Moraca, VP of Loss Prevention, National Retail Federation, and Joe LaRocca, VP & Senior Advisor, Loss Prevention, RetaiLPartners, sit down with LPNN to discuss the state of the LP industry. From data breaches to increased ORC activity, the e-commerce impact on stores, mobile payments, store closings and protests all around the country, technology is completely transforming the LP industry as we know it. Bob and Joe tell us where loss prevention is headed and how an LP executive can position him or herself for success. Bob also provides a preview of the exciting things to come at this year's re-branded NRF Protect 2015 conference in June.
---
Hedgie Bartol, Retail Business Development Manager - North America, Axis Communications, returns to the mic to co-MC with Amber in this LPNN Quick Take. Hear what Axis is doing to get in on the "selfie" game and learn about the challenges of bringing LP solutions to the franchise world.

Solution Providers, have a video or commercial you want to publish? Contact us.

e-commerce

Sponsored by The Zellman Group
Kount and Ethoca Join Forces to Help Ecommerce Merchants Eliminate More Fraud, Accept More Orders Through its partnership with Ethoca, Kount now offers merchant customers worldwide an additional, complementary service with Ethoca Alerts. These alerts provide a safeguard to catch fraud that has already been confirmed between the card issuing bank and the cardholder. Every day, 27 card issuers and 500+ credit unions on Ethoca's global network send confirmed fraud and customer dispute data to Ethoca. Ethoca then sends this data to merchants in the form of near real-time alerts that arrive in a matter of hours. Merchants would normally have to wait three to six weeks to receive this information through the chargeback and dispute process. businesswire.com

Mobile Money Transactions Doubled In 2014
The rate of global mobile money transfers continues to increase at a steady rate as the percentage of mobile remittances in 2014 doubled between January 2014 and January 2015, according to new research. The research concluded that millennials (ages 18-24) are the biggest factor in the rate increase, as one in 10 consumers in that age range reported having sent money using a mobile device. Compared with those over 55, the rate drops to just one in 200 consumers. pymnts.com

Williams-Sonoma's Recipe For Payments Success For Williams-Sonoma, the upscale high-end cookware chain that offers kitchen accessories and gourmet goods, they've realized the true value may lie in its mobile app - the site where the retailer offers a recipe of the day. While Williams-Sonoma started drawing in customers with cookbooks and cooking tips listed in its old-school catalogs, it's now seeing those products transform through its app. Now, the retailer is expanding its initial iPad app into an iPhone option through a subscription-based offer. Retail experts say this method could be a way to both draw in more customers and help better retain those customers. pymnts.com

H&M looking to keep pace with retail's 'fast digital development' The fast fashion retail boss said his company is growing sales and profit but maintains a focus on "building an even stronger H&M for the future" through long-term investments within areas such as online and IT. This spring will see H&M launch online in Portugal, Poland, the Czech Republic, Romania, Slovakia, Hungary, Bulgaria and Belgium, while the autumn will see H&M eCommerce operations start in Switzerland. essentialretail.com

Payments are Not the Future of Mobile Wallets

"Fraud is not a person - it is a dynamic grouping of statistics that deviate from the norm."
Stuart B. Levine, CFI, CFCI
CEO, The Zellman Group & Zelligent


ORC News
Sponsored by Security Resources
York Regional (Greater Toronto Area) Police seize $1M in stolen clothing from Lululemon, Victoria's Secret, JCrew, BCBG - shutting down Organized theft ring & Fencing Operation York Regional Police have shut down an shoplifting ring and seized more than $1 million in stolen clothing. Officers began investigating a shoplifting incident at the Markville Mall in October 2014. The probe led to the discovery of a larger pattern of connected incidents, police say. As part of the investigation, high-quality video images of the suspects were obtained. Working closely in conjunction with loss prevention investigators, a pattern of thefts involving similar suspects began to emerge at various clothing retail locations. On Friday, March 20, 2015, officers conducting surveillance followed the suspects across the GTA as they stole clothing from multiple retailers at various malls. The five suspects were arrested and found to be in possession of a significant amount of stolen clothing in their vehicle. Subsequent to their arrests, a search warrant was conducted on a residence in the City of Toronto. "We get calls for shoplifting all the time, that's nothing new," Const. Andy Pattenden said Monday. "But when it turns into a bit of a pattern and people being identified by means of video surveillance, it turned out to be a group of people continuously hitting stores right across the GTA." Pattenden said investigators worked closely with loss prevention officers from numerous stores in the region to make the bust. "It's elaborate in that the quantity of goods that were stolen was significant," he said. He alleged the thieves also had a retail location where they sold the stolen goods. "They basically had a retail store in-house," Pattenden said. "Complete with security systems and everything to prevent theft from their own store in which all of the contents were (allegedly) stolen." See videos below for more information from York Police. canoe.ca
Two women sentenced for using counterfeit checks to buy $500,000 of Gift Cards from Target Twenty-eight-year-old Nichelle Nicole Rogers of Washington, D.C., was received more than 4 years in prison. Twenty-eight-year-old Ebony Nicole Ruffin of District Heights, Maryland, got more than 2 years in prison. Both were sentenced Monday in federal court in Greenbelt, and were each ordered to forfeit and pay $485,000 in restitution. Prosecutors say Rogers and Ruffin used counterfeit personal checks and false identification to get gift cards and merchandise from Target stores in several states. wboc.com

Four arrested in $500,000 Building supply theft in Colleton Co, SC Officers who went to Colleton County home after getting a tip about a burglary at a hardware store didn't have to look hard to determine they had the right house. A truck from the company was parked behind the home, with the company's logo on the truck visible from the street, Colleton County Sheriff's Office Sgt. Kyle Strickland said. The tip and the truck led officers to arrest three of four people believed to have pulled off the heist of about $500,000 worth of trucks, forklifts, lumber, doors, and custom windows from Grayco in Bluffton. Two of those four were also charged with taking more than $25,000 worth of items from a Georgia lumber yard in a similar burglary last week. thestate.com

Fake Walmart receipt puts 3 in jail for attempted theft in Hanford, CA A repeat offender is one of three people in jail for trying to trick Walmart employees and get away with a TV. Imagine almost walking out of a store with a nearly $1,000 TV. Police said three suspects did just that by counterfeiting a receipt right in the parking lot. "That's a pretty advanced criminal to be able to fabricate a receipt and have the ability to do that inside the vehicle; I don't see that very often," said Hanford Police Cpl. Chad Allen. Hanford police arrested James Childs, 36, Christian Sandusky, 42, and Sabina Sidhu, 46, last Thursday. They said the three worked together to scope out a TV, print a fake receipt and try to get it out of the store. But it's Sidhu that Hanford police said is the ring leader in this crime. In fact back in April of last year police found $8,000 of high end electronics stolen from Walmarts in Kings and Fresno counties. Police back then found also receipt printers and said she used the same tactic. abc30.com
Fencing Operation: Lake Co, Ohio businesses raided after allegedly selling stolen goods, supporting heroin trade The Lake County Sheriff's Office has announced the search of multiple businesses in recent weeks for allegedly buying and reselling stolen merchandise. In October 2014, the county created the Heroin Task Force to investigate heroin use and seek out the funding sources of the heroin trade. One of the most common funding sources is the sale of property obtained in burglaries of homes and businesses. After months of investigation, the sheriff's office obtained searched warrants for a handful of county retail businesses and executed them on March 5. In cooperation with Lake County Narcotics Agency, Painesville Police Department, Wickliffe Police Department and the State of Ohio Investigative Unit, authorities searched Dairy Mart at 31 Fern Drive in Painesville, Wickliffe Food Mart at 28926 Euclid Ave. in Wickliffe, and Spinners Discount Tobacco and Beverage at 29726 Euclid Ave. in Wickliffe. "Well over $150,000 in U.S. currency was seized, and the owners of these establishments are being charged with receiving stolen property at these locations. Further they will be facing administrative charges from the Ohio Investigative Unit for licensing violations," Lake County Sheriff Dan Dunlap said in a news release. Investigators learned that people, including those looking to support a heroin addiction, allegedly stole items from "big box stores" and then sold them to the small retail stores, Dunlap said. facebook.com
Do you have an ORC case to share?
Share your ORC news and help the industry grow

Retail Crime News

Sponsored by NuTech National
Three Henri Bendel employees embezzle $170,000 - paying fake third party - upset with performance reviews Two "bitter" employees of a high-end New York handbag retailer are among three charged with embezzling about $170,000 from the company, according to a report. Unhappy with his performance review, Brandon Detvo, 39, recruited Kelly Rogel, 32 of Cedar Grove to help him set up a phony company they named AIM Financial, NYPost.com reported. The pair enlisted the help of another Henri Bendel employee, Sanjay Damodar, 30, of Garfield and allegedly gave him $20,000 for his trouble. They then issued checks to the made up company and kept the money, authorities allege. Henri Bendel, which also sells jewelry, perfume and fashion accessories has two New Jersey locations -- in the Short Hills Mall and in Cherry Hill. nj.com

One person shot in gunfight in Walmart parking lot in Oklahoma City When police arrived on scene, a vehicle took off, leading them on a high-speed chase that reached more than 100 mph, according to officials. That chase ended at I-35 and Shields Blvd. when the driver pulled over and peacefully gave himself up to police. Police have confirmed that one person was injured and taken to the hospital in unknown condition as a result of the shooting. According to police, that victim is being considered one of the many suspects involved in the shooting. Police believe these suspects were shooting at each other from inside multiple vehicles. kfor.com

2 injured in 2012 Independence MO. Center Mall shooting settle lawsuit Two people who sued operators of a western Missouri mall where they were injured in a 2012 shooting have settled the lawsuit for an undisclosed amount. The plaintiffs' lawyer says he couldn't release the settlement amount in the lawsuit against Simon Property Group, which operates the mall in Independence. The lawsuit filed in 2013 accused the company of failing to have adequately trained security officers. It also claimed a security guard hid in a department store clothing rack and that Independence police officers arrived at the scene before any security officers. A lawyer representing Simon Property Group couldn't be reached for comment. Eric Bratton is serving a 64-year prison sentence for two counts each of assault and armed criminal action in the shooting. kansascity.com

Bomb threat evacuates Paddock Mall in Ocala, FL for hours Just before Ocala's Paddock Mall was set to open Monday morning, someone called the police department saying six different explosive devices had been planted around the property. Call to 911: "The bombs are going to go off in two and a half hours from now, soon I will go the mall and shoot everyone, I have a gun." The mall was evacuated, and customers were turned away as they arrived. But you could tell from the automatic weapons responding officers carried, bombs weren't the caller's only threat. As all this was happening, another bomb threat came in, forcing searches of the downtown area. And it was just a couple hours earlier the bomb squad was called in when a park ranger found a suspicious device along Broadway Street. The device found downtown was detonated and determined to have been a hoax device. No explosives were found at the mall and it reopened a little after 1 p.m. Monday afternoon. Police promised additional security as they search for the person who made the bomb and shooting threats, and say he could face very serious charges. mynews13.com
Moorestown Mall robbery defendant faces decades of prison A Willingboro, NJ man accused of a knifepoint robbery at the Moorestown Mall is facing at least 20 years in prison if convicted. Marcell T. Spears, 34, on Monday rejected the state's offer of eight years in prison in exchange for a guilty plea to robbery. The alleged robbery occurred July 1 outside the mall on Route 38. The 43-year-old victim was lured to the location to meet the supposed seller of a cellphone posted on the website Craigslist.com. After arriving at the mall, the victim was confronted by Spears, who brandished a knife and demanded money, police said. The victim was not hurt and was able to escape without handing over any cash. burlingtoncountytimes.com

Indianapolis Police release Identities of 2 arrested in Family Dollar Armed Robbery/ Police Shooting Indianapolis Metropolitan Police Department released the identities of the two men accused of shooting at police. Police arrested 24-year-old Tyyell Hall and 19-year-old Steven Hall for firing at police. The shootings happened outside the Family Dollar on West 34th Street. Officers arrived three minutes after receiving a 911 call for a robbery at the store. According to the police report, the suspects came out of the store and refused to listen to them, one of the suspects is accused of raising a gun at the police. Officers fired shots striking the two suspects. The men were rushed to the hospital and later released to the Marion County Jail. The three officers involved in the shooting were placed on administrative leave. Tyyell Hall had outstanding warrants in Gary for armed robbery. Tyyell will face charges in Indianapolis and in Gary. wishtv.com

Santa Rosa Co Sheriff's Office arrest 3 inside Publix on Credit Card Fraud/ gift card scheme The Santa Rosa County Sheriff's Office currently have three suspects in custody in connection to a credit card and burglary ring. Jacinta Nyberg, Ludvens Deus and David Griffin are currently in Santa Rosa County Jail, after deputies received a complaint of a fraudulent credit card charge from a Pace resident on Sunday. Deputies were able to trace the several hundreds of dollars worth of fraudulent charges to the Publix grocery store in Pace. With assistance from the store's staff, the investigating deputy was able to locate the fraudulent transaction via a sales receipt. The deputy also identified one of the suspects, later identified as David Griffin of Fort Lauderdale, through surveillance footage. Griffin was seen on camera making a fraudulent purchase of multiple gift cards worth more than $450. While the deputy was speaking with the employee who conducted the transaction in question, Griffin entered Publix at the same time. The employee pointed out Griffin to the deputy on scene. The arresting deputy detained Griffin, who was located near a gift card section at the store. The deputy observed Griffin at the time and found several reloadable debit cards and gift cards. One of the cards was traced back to the original victim in Pace. While inside the store, Griffin revealed that he had two other individuals waiting for him in the parking lot. Deputies then made contact with Jacinta Nyberg of Davie and Ludvens Deus of Miami in the vehicle outside, where deputies found additional gift cards and other property linking the south Florida suspects to a vehicle burglary and theft which occurred on the same day. srpressgazette.com

Boston Man Charged With Stealing $25,000 Ring From Barmakian Jewelers in Nashua, NH Thomas Keane, 56, has been charged with a felony count of theft by unauthorized taking. Detectives were able to get a warrant on March 12 and arrested Keane in Dorchester as a fugitive from justice. He was extradited to the Nashua police station where he was charged with the felony on Monday. Nashua police were called to Barmakian Jewelers on Daniel Webster Highway shortly after 6 p.m. on February 24. The Bostonian allegedly pretended to be a customer and asked to look at several pieces of jewelry. Keane distracted an employee long enough to steal a ring, police say. cbslocal.com
Diamond rings stolen from Zales Outlet and Kohl's in Grab-and-Run thefts in East Lampeter Township, PA The man entered Kohl's, Saturday just before 2:30 p.m. and asked to see engagement rings. A clerk handed him a one-carat diamond ring and he fled the store. In a similar incident, two men entered the Zales store at Tanger Outlets 15 minutes earlier and asked to look at high-end engagement rings, police said. After looking at several rings, one of the men took a 1.5-carat round solitaire white gold ring from the clerk and ran from the store with the other man. lancasteronline.com
Arson: Akron, OH Woman fills Family Dollar shopping basket with paper, lights on fire Akron Police reports that a woman filled a basket with paper goods and lit it on fire at a Family Dollar store Friday. Francine M.C. Ruple, 34, of Barberton, was arrested and charged with aggravated arson after police said she set a fire in an aisle in the North Arlington Street store. Employees reported that the woman squirted lighter fluid into the shopping basket and lit it on fire, then ran from the store. She was caught at North Arlington and East Exchange streets. Store employees tried to put out the fire before firefighters arrived and the store filled with smoke. The fire department arrived, extinguished the fire and ventilated the store. About a dozen customers were inside the store. newsnet5.com

Armed raids near epidemic levels as shop hit again in Edinburgh, Scotland A string of armed robberies have taken place across the city in recent months. The latest incident saw a Costcutter shop held up on Sunday evening - just seven months after it was last targeted. Police say armed robbery detection rates have increased, but the National Federation of Retail Newsagents (NFRF) fears shops are increasingly being seen as easy targets. Paul Baxter, chief executive of the NFRF, said many retailers were open from early in the morning until late at night with few staff on duty. He said: "In places like Edinburgh, retail crime is reaching epidemic proportions and more needs to be done to protect shop owners and their workers. What's worse is that we know that many crimes go unreported because retailers believe the police won't respond to their calls or, if the criminals are arrested, there is little chance of a successful prosecution or a punishment given that truly fits the crime. scotsman.com

BJs employee in Linden, NJ stalled man using fake credit card until officers arrived

New York man busted by PA State Police agrees to plead guilty to possessing counterfeit hundreds and 25 fraudulent credit cards

Aspen, CO Police uses Facebook to solve Credit Card Fraud case

$10,000 reward offered in Calabash, NC Gun store burglary

Smash and Grab at Bisanar Co. Jewelers in Hickory, NC, suspect fled on motorcycle

$19,000 Rolex Watch Grab and Run theft at Helzberg Jewelers in the Glendale Galleria, Glendale CA

CVS Employee in Hilltown, PA heads to trial for Theft of 2,000 Tylenol with Codeine


Robberies and Burglaries
● Boost Mobile - Odessa, TX - Armed Robbery
● Buddy's Furniture - Moultrie, GA - Burglary
● Circle K - Albuquerque, NM - Armed Robbery
● Dunkin Donuts - Romeoville, IL - Burglary
● Family Dollar - Fort Wayne, IN - Armed Robbery
● Family Dollar - Youngstown, OH - Armed Robbery
● Little General - Hopewell, PA - Armed Robbery
● Kangaroo - Spencer, SC - Armed Robbery
● Mac's - Windsor, CN - Armed Robbery
● Mike's Camera - Menlo Park, CA - Burglary
● Shell - Upper Chichester, PA - Armed Robbery / Assault
● Shop n Go - Houston, TX - Burglary
● True Value - Rock Island, IL - Burglary
● U.S. Cellular - Des Moines, IA - Burglary
● Walgreens - Kingston, PA - Armed Robbery


Featured Job Listings
Sponsored by NuTech National
Feature Your Job Here For 30 Days -
70% Aren't On the Boards
VP of LP
Mattress Firm
Houston, TX
Mattress Firm
Director AP
Big Lots
Columbus, OH
Big Lots
Director of LP
Haagen Grocery Stores
Seattle, WA
Supervalu
Director of LP
PacSun
Anaheim, CA
PacSun
Director Global AP
KFC & PH
Plano, TX
YUM! Brands
VP Supply Chain, LP & Safety
Ross Stores
Ft. Mill, SC
Ross Stores
VP of Sales
Checkview
Chanhassen, MN
Checkview
Regional Dir AP
Rite Aid
Albany, NY
Rite Aid
Regional Dir AP
Rite Aid
Warwick, RI
Rite Aid
Regional Dir AP
Rite Aid
Baltimore, MD
Rite Aid
Dir of AP Dist. Centers
Dollar General
NA
Dollar General
Director of Divisional LP
Dollar General
Goodlettsville, TN
Dollar General
AP Manager
Ralph Lauren
New York, NY
Ralph Lauren
Regional LP/Safety Mgr
American Signature, Inc
Chicago, IL
American Signature, Inc
Regional LP Mgr
Dunham's Sports
South Central KY, Central TN or NC
Dunham's Sports
Regional LP Manager
National Stores
Chicago, IL
National Stores
Regional LP Manager
National Stores
Northern Bay Area, CA
National Stores
Regional LP Manager
National Stores
Phoenix, AZ
National Stores
Market Asset & Profit Protection Manager
Sears
Little Rock, AR
Sears Holdings Corp
Zone Asset & Profit Protection Mgr
Sears
Cincinnati, OH
Sears Holdings Corp
Zone Asset & Profit Protection Mgr
Sears
Cleveland, OH
Sears Holdings Corp
Market Asset & Profit Protection Mgr
Sears
Los Angeles, CA
Sears Holdings Corp
Zone Asset & Profit Protection Mgr
Sears
Houston, TX
Sears Holdings Corp
Zone Asset & Profit Protection Mgr
Sears
Dallas, TX
Sears Holdings Corp
Regional AP Mgr
SpartanNash
Grand Rapids, MI
LinkedIn
LP Manager
Bowlmor AMF
Long Island, NY
Bowlmor AMF
LP Manager
Bowlmor AMF
Dallas, TX
Bowlmor AMF
Market AP Specialist
REI
San Francisco, CA
REI
Market AP Specialist
REI
Chicago, IL
REI
Sr Retail AP Specialist
REI
Denver, CO
REI
Sr Retail AP Specialist
REI
Bloomington, MN
REI
LP Investigator
Bell
Mississauga, ON, Canada
Bell
Store AP Officer
Wegmans
Buffalo, NY
Wegmans
Sales Representative
NuTech National
Maitland, FL
NuTech National
National Account Executive
Checkview
Northeast Region
Checkview
National Account Executive
Checkview
United States
Checkview
Corporate Investigator
Confidential
San Francisco Bay, CA
Confidential
National Account Manager
Vector Security, Inc
TBD
Vector Security, Inc

Limited Time Only - Post Your Multi-Unit LP jobs for FREE - Learn More Here


Daily Job Alerts


Appearing One Day Only
View our Internet Jobs Archives here
Safety & Security Team Lead
IKEA
Toronto, Canada
IKEA
AP Manager
Hudson's Bay
Surrey, BC, Canada
Hudson's Bay Co.
Dept Mgr LP & Safety
Lowe's
Hazleton, PA
Lowe's
LP & Safety Spec
Lowe's
Hot Springs, AR
Lowe's
LP & Safety Spec
Lowe's
Lake Wales, FL
Lowe's
LP & Safety Spec
Lowe's
Phillipsburg, NJ
Lowe's
Dept Mgr LP & Safety
Lowe's
Philadelphia, PA
Lowe's
Dept Mgr LP & Safety
Lowe's
Traverse City, MI
Lowe's
District AP Manager
Stage Stores
TX Panhandle, KS & NM
Stage Stores
LP Manager Hrly
Kmart
W Columbia, SC
Sears Holdings Corp
LP Manager Hrly
Sears
Brooklyn Ctr, MN
Sears Holdings Corp
LP Manager Hrly
Kmart
New Hartford, NY
Sears Holdings Corp
LP Manager Hrly
Kmart
Grand Forks, ND
Sears Holdings Corp
AP Team Leader
Target
Grand Rapids, MN
Target
ETL Assets Protection
Target
West Sacramento, CA
Target
ETL Assets Protection
Target
New Jersey
Target
Regional LP Manager
Athleta
San Francisco, CA
Gap Inc
AP Manager in Training
Walmart
Greenwood, SC
Wal-Mart
AP Manager in Training
Walmart
West Brownsville, PA
Wal-Mart
AP Manager in Training
Walmart
Christiansburg, VA
Wal-Mart
AP Manager in Training
Walmart
Hialeah, FL
Wal-Mart
AP Manager in Training
Walmart
Aurora, IL
Wal-Mart
Area Mgr AP
All Facilities
Douglas, GA
Wal-Mart
LP Mgr Investigations
Macy's
Bethesda, MD
Macy's
Store AP Manager
Follett Higher Education Group
San Francisco, CA
LinkedIn


Home of the Industry's Original
On the Move

Kev Mgrdichian was named Regional Safety & Environmental Emergency Business Partner West Region for Cabela's.
Joseph Hall was named Regional Asset Protection Manager for Hibbett Sporting Goods.
Angelo Chavez was named West Coast Regional Loss Prevention Manager for True Religion B
Paul Kadane was named Security Manager for DHL eCommerce Americas.

Post Your New Job or Promotion!
See all the Industry Movement


Your Career
Sponsor this section of the Daily
One Simple Exercise that Can Help You Think Through any Big Decision When faced with a tough choice, anxiety can be our worst enemy. But with a little mental exercise, we can turn that enemy into a strong ally. With the help of this ancient Greek exercise, making decisions can get a little easier. Look at the positive and negative

The 4 Key Approaches to Great Decision-Making Making the right choice is key in being a leader. If you have the right decision-making style, it gets easier and quicker to make good decisions. There are four styles you can use, but your choice of which one to use is driven by two things: urgency and impact.

Avoiding Decision Paralysis in the Face of Uncertainty The best leaders know how to keep moving forward, even when they are faced with uncertain and ambiguous circumstances. They are expected to make decisions, no matter how stressful or tough the situation may be. Here are some tips on how you can make a choice in uncertain times. Facing the unknown

3 Quick Tips to Overcome Decision Fatigue
With each decision we have to make, no matter big or small, our willpower gets a little bit lower. The more decisions you have to make on any given day, the more exhausted your brain becomes. Here are some tips on how you can reduce fatigue and avoid poor decision making. Start early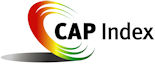 Tip of the Day
Sponsored by Vector Security
When you think you've got your job mastered, think again. That's usually when something bad happens in one's career or company. If you reach that point, and most everyone does, it's time to reevaluate everything you're doing. Go on the hunt for new technology, new ideas, rewrite your program, take a fresh look at every aspect of your department. Maybe even bring in a consultant you don't know or have ties to, someone who will challenge you and debate with you and won't be there to merely confirm what you're doing and agree with your approach. But someone who will test you and force you to grow, someone who you may even be uncomfortable with. Get out of your comfort zone and have some fun!

Just a Thought,
Gus







Upcoming Events
---
Recruiting?
Get your job e-mailed to everyone... everyday
Post on our Featured Jobs Board!
Reach your target audience in 2015 every day!
Request our 2015 Media Kit
update account / change e-mail
unsubscribe FEEDBACK
www.downing-downing.com

Advertise With The D&D Daily




36615 Vine Street, Suite 103
Willoughby, OH 44094
440.942.0671
copyright 2009-2019
all rights reserved globally