The D&D Daily Mobile Edition
LP, AP & IT Security's #1 News Source



---

Managing Total Risk
ASIS' New Worldwide Mission
Rosamaria Sostilio, VP of LP,
Barnes & Noble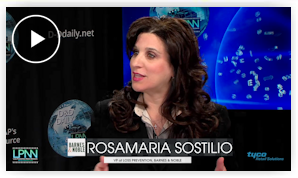 The American Society for Industrial Security (ASIS), the largest security association in the world, recently broadened its scope worldwide to that of Enterprise Security Risk Management – a holistic approach to security that goes beyond traditional organizational structures. Rosamaria Sostilio, Vice President of Loss Prevention for Barnes & Noble, shares her own experience in overseeing Enterprise Risk Management for a former retailer. Learn what it's like to manage security-related risks across an entire enterprise.
53 Years Later, Se-Kure Controls
is Still Driving LP Innovation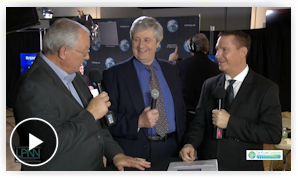 Founded in 1965, Se-Kure Controls continues to develop and manufacture innovative asset protection systems that maximize ROI for their retail customers. John Mangiameli, Executive VP of Business Development, and Greg Saputo, Director of Sales - Southeast, tell us about Se-Kure Controls' new website (www.se-kure.com), recent organizational changes, and the expansion of their international distribution network.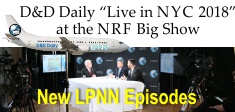 Coming March 28/29: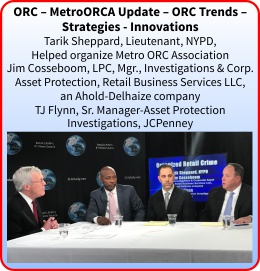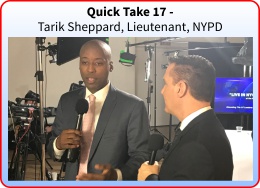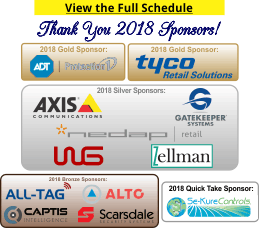 'Live in NYC' 2018 Series

185,000 Social Media Views and Counting!

Is Your Team Watching?
Solution Providers, have a video or commercial you want to publish? Contact us.
---

---
Moving Up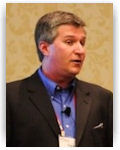 Terry Hennessee promoted to Manager Global Investigations for Stanley Black & Decker, Inc.
Terry was previously the Corporate Investigator for Stanley Black & Decker before earning this promotion. He's held a variety of loss prevention positions for retailers such as Lowe's as a Director Merchandise Shrink Control, Home Depot as a Loss Prevention Supervisor, and Central Hardware as a District LP Manager. Terry earned his Bachelor of Science degree in Criminal Justice Administration, Political Science and Psychology from Middle Tennessee State University and his MBA in Focus on Forensic Accounting from Southern New Hampshire University. Congratulations Terry!
---
---
News Brief
Sponsored by WG Security Products, Inc.

The D&D Daily's Publicly Reported
2017 ORC Report

13% Drop From 2016
Overall Cases Up 170% Since 2012
Average Case Value Increased 36% Over '16

Year-to-Date & Quarterly Comparison
2016 vs. 2017
There were 1,390 publicly reported ORC cases in 2017, an overall decrease of 13 percent from 2016. The graph below compares each year, breaking it down into quarters.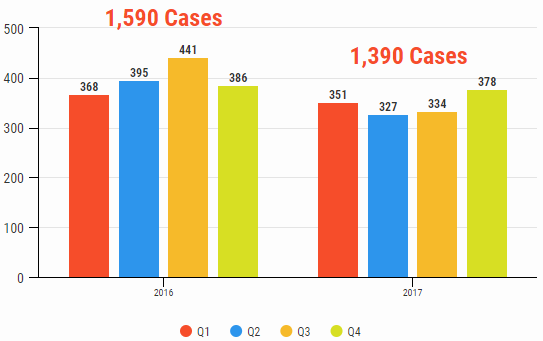 ---
Cases Since 2012 - Up 170% Overall
Despite the 13% drop in cases this year, there has been a sizable increase in the overall number of publicly reported cases since 2012, as the graph below shows.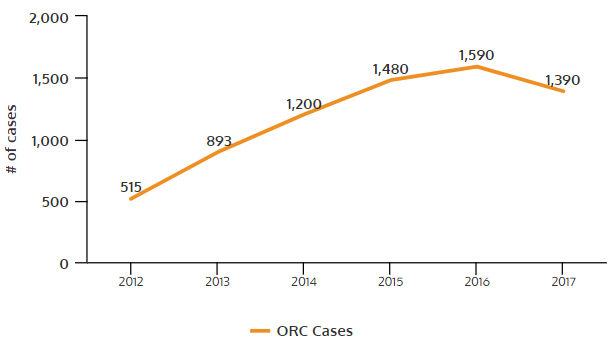 ---
ORC Cases by Average Dollar Amount
Below is a breakdown of the total dollar amount reported each year, as well as the average dollar amount per case. While we included all cases in the total dollar amount reported, we removed some big dollar ones when factoring the average to avoid skewing the numbers. Overall, the average dollar amount per case has remained relatively steady since 2013, as the chart below shows.
Year

# of Cases

$ Amount Reported

$

Average Per Case

2013

893

$301,839,481

$108,442

2014

1,200

$681,802,614

$194,002

2015

1,480

$515,088,741

$112,222

2016

1,590

$514,285,830

$71,877

2017

1,390

$389,445,396

$97,658

Read the full 2017 ORC Report here
---
The Evolving Role of Loss Prevention
A Q&A with Dan Doyle, SVP, Chief Human Resources Officer, Bealls Inc.
The retail industry continues to undergo massive transformation, as do the careers of the people in it. Loss prevention is one such career path that might look quite different than it did 20 years ago — executives today might have started their careers physically chasing shoplifters and now spend their days devising strategies for using emerging technologies to prevent fraud.

Loss prevention professionals are often the unsung heroes keeping retail company assets, employees and customers safe, and the NRF PROTECT awards seek to honor those who do this difficult work.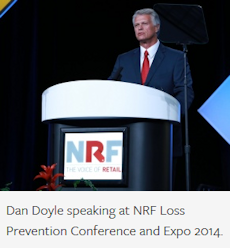 Dan Doyle, a senior vice president for Bealls Department Stores, was inducted into the Ring of Excellence - the highest loss prevention and asset protection recognition in the retail industry - in 2014 for his contributions and outstanding leadership during a 40-year career. A former chairman of the NRF LP Advisory Council, Doyle previously was a private investigator who worked for Marshall Field's and Lord & Taylor. He led loss prevention at Bealls for 22 years before becoming senior vice president of human resources for the retailer.

We sat down with Doyle to chat about his career in LP, why the profession matters and the upcoming NRF PROTECT 2018 conference, to be held June 11 – 13 in Dallas.

How has your career prepared you for your current role?
I am a student of human behavior, which led me toward the HR world. I've always had a great love for problem solving, assessing people, developing talent and understanding what makes employees want to do a good job. My career in LP specifically has exposed me to all parts of the retail business, improved my communication skills and introduced me to some great people.

What's a common misconception about a career in loss prevention?
I think the biggest common misconception is that you're running around, chasing shoplifters all day. There was probably a time where that was the primary function of LP, but it's now just a very small piece. LP today focuses on things like disaster recovery, cybersecurity and risk management. The laymen have historically thought of LP people as retired cops or people that didn't make it in law enforcement, but that couldn't be farther from the truth.

With retail undergoing massive transformation, how does this affect the role of LP?
I think it creates a lot of uncertainty. It may drive companies to need a bigger loss prevention presence, because people are uncertain about what's going to happen. Regardless, we need to continue to learn, evolve and grow with the business and develop adaptable skills. Ecommerce, for instance, is growing wildly and there is a greater need for LP people. I think the retail industry's transformation requires the LP practitioners to transform as well.

Read the full article here.

The Loss Prevention Foundation Announces the Release of LPQualified 2.0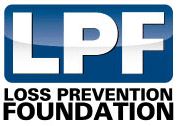 The Loss Prevention Foundation is proud to announce the release of the latest version of the LPQualified (LPQ) course content, now available to anyone and everyone interested in the certification process. To ensure this course remains most beneficial to the loss prevention/asset protection audience, the latest version of the course includes:

● Updated content to enhance the value and relevance of the material for today's LP professional
● New content where necessary and appropriate to reflect the latest industry practices, policies, trends, technologies, and other information essential to the profession
● Enhanced learning design to further engage the student in the learning process
● Enhanced Course Review questions to help students best prepare for the proctored exam

The Loss Prevention Foundation's LPQualified (LPQ) is a certification designed to provide a benchmark education for loss prevention managers, supervisors, store managers, college students, select hourly employees, and anyone interested in the career field. The course was created with input from more than 170 loss prevention leaders and subject matter experts from more than 75 of today's leading retail companies.

Read more here.
---
Siberia, Russia: No alarms and exits blocked as Russia shopping mall fire kills at least 64
With the fire alarms silent and staff reportedly nowhere to be seen, a fire at a shopping mall packed with children and their parents on the first weekend of the school recess killed at least 64 people in eastern Russia. The fire at the Winter Cherry mall in Kemerovo, a city in Siberia, about 3,000 kilometres east of Moscow, was extinguished by Monday morning after burning through the night. Firefighters were still recovering bodies as parts of the buildings were still smoldering. Some of the dead were found inside a cinema. Sixty-four deaths were confirmed after the firefighters finished combing through the four floors of the mall. cbc.ca bbc.com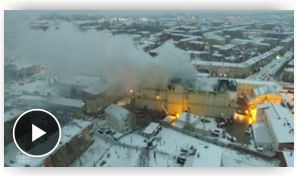 exacqVision v9.2 proves strong security, customized user experience can co-exist
Johnson Controls is introducing the latest version of exacqVision video management system (9.2) adding innovative features that enable users to individually configure and customize their system while providing strong security to help protect against cyber-attacks.

With a simple click and drag of a mouse, exacqVision 9.2 allows users to create a customized video wall layout with custom icons to deliver more meaningful information, facilitating faster and intuitive responses. VideoPush lets operators quickly send, or "push", video search results to another user's screen or spot monitor to aid in investigations for powerful user collaboration. tycosp.com

Checkpoint Systems and IMCo Sign Reseller Agreement
Checkpoint Systems, a leading global supplier of Electronic Article Surveillance (EAS), RFID solutions and Alpha High-Theft Solutions for the retail industry, and IMCo, a Germany-based global leader in smart shelf technology offering innovative loss prevention solutions to help retailers combat organized retail crime, today announced an agreement under which Checkpoint will resell select IMCo products in North America.

Under the agreement, Checkpoint will market the following solutions, which are ideal in addressing risks posed by professional thieves:

Shelf Alert & Peg Hook Alert businesswire.com

Citi sets restrictions on gun sales by retail clients
Citigroup Inc (C.N) added restrictions on firearms sales for new retail-sector clients, the Wall Street bank said on Thursday, the strongest move to date by a major U.S. lender following last month's high school shooting in Florida.

In an emailed statement Citi said it will require those clients only sell firearms to customers who have passed a background check, restrict firearms sales for buyers under 21, and not sell so-called "bump stocks" or high-capacity magazines. reuters.com

Your 'role will be removed': Whole Foods fires workers in 7-minute leaked conference call
Amazon Centralizing Marketing - Store Signage Operations at Whole Foods - eliminating jobs
The move follows the departure of more than a dozen executives who have left due to cultural differences with new owner Amazon.

The cultural clash between the two companies was not unexpected, and mergers frequently result in staff shakeouts and corporate defections.

Significant changes have been long overdue at Whole Foods, which has some of the highest operating costs in the industry. Many have called for the grocer cut back on its workforce and product count. But while Whole Foods has lost out to the competition in recent years, the grocer's brand remains very valuable. businessinsider.com retaildive.com

These retailers are still opening stores in 2018
Dollar General - 900 new stores
Gap - 279 Athleta & Old Navy new stores
Ulta - 100 new stores
Ross Stores - 100 new stores
Warby Parker - 40 new stores
Target - 35 small-format new stores
Dick's Sporting Goods - 20 new stores
Aldi - 180 new stores cnbc.com

More retailers opening stores than closing them, NRF study says
The annual "The State of Retailing Online" study conducted by NRF and Forrester examines the impact of ecommerce and provides key metrics for benchmarking. The survey examines retailer attitudes and investment levels for critical digital commerce issues. This year's results demonstrate that the line between the digital and physical worlds is blurring as the retail landscape continues to evolve, with many retailers focusing on digital store initiatives in 2018.

Key findings from this year's report include:

● Net-net, stores are growing: More surveyed retailers say they will be opening stores in 2018 versus closing them. This outlook contrasts with claims that the physical retail world is being displaced by ecommerce and is therefore doomed.

● Omnichannel remains a key store investment area: Efforts like in-store pickup and endless-aisle investments have been a recurring theme for digital retailers for years, and continue in 2018 as retailers recognize these initiatives are often multiyear endeavors.

● Digital retail continues to be the bright spot it's been for years: Retailers continue to experience success in their ecommerce businesses, which have been buoyed by strong mobile commerce performance and improvements in key metrics like conversion rates.

SORO 2018 is a free download for members and will be available for non-members to purchase from Forrester Research after March 28, 2018. nrf.com

UK based JD Sports Buys Finish Line 556 stores, For $558M

Tops Markets Files Chapter 11

Fiesta Mart sold again, creating even bigger Hispanic-focused grocer


Quarterly Results
Finish Line Q4 comp's down 7.9%, net sales up 0.7%. full yr comp's down 3.9%, net sales down 0.3%



Last week's #1 article --

Put Ann Taylor's Parent on Retail Death Watch, Too


All the News - One Place - One Source - One Time
The D&D Daily respects your time
and doesn't filter retail's reality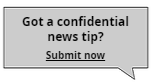 ---

---
Spotlight on ADT/Protection 1

ADT Adds Video Alarm Verification Services to its Award-Winning ADT Pulse® Platform
Improve Police Response Times and Reduce False Alarm Fees with the Ease-of-Use and Convenience of ADT Pulse
BOCA RATON, Fla. - ADT, the leader in security and automation solutions for homes and businesses in North America, has announced the availability of video alarm verification services specifically designed for small and medium-sized businesses through its ADT Pulse solution.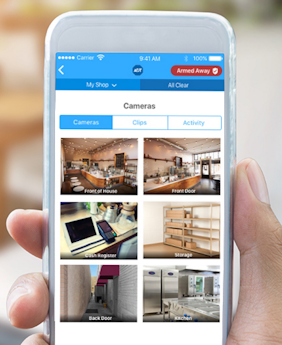 A multi-step verification process, which includes video alarm verification, has the potential to vastly cut down on false alarms and increase police response. Video enhanced alarm systems can provide police with valuable information during the dispatch process. Visually confirming a human presence in a facility is significant and desirable information for police when responding to an alarm.

With ADT's Video Alarm Verification, alarms from your security system trigger video clips from the Pulse cameras. Both the alarm event and video footage are sent to the ADT Monitoring Center and to your Pulse app on your PC or Smart Phone. The monitoring center professional will review the video clip and contact the individuals on the call list. In the case of an actual event, our monitoring center professionals will contact the authorities and provide them with descriptions of the incident and individuals visible on the video helping to facilitate a prioritized response. With notification of a confirmed crime in progress, local authorities have the information they need to respond quickly, helping to reduce losses to property and assets while helping to increase the probability of criminal apprehension.

ADT Pulse acts as your online security toolkit, allowing you to go to one place to manage your site activity. Pulse gives you actionable data and analytics related to events at your business and stores your video for 30 days. With ADT Pulse, you have the ability to connect and monitor up to 10 cameras per location.



"Adding video alarm verification features to our award-winning Pulse platform was a natural extension for this solution," stated Ray North, ADT's Director, Service Platforms. "Pulse has been delivering state-of-the-art alarm management capabilities to our small business clients for years, with video alarm verification we can now offer the same benefits that Pulse has always offered coupled with the potential to reduce false alarm dispatches and improved response times from local authorities – a win-win for everyone involved."

Visit www.adt.com/business/pulse to learn more.
---

---

Spain: Police arrest ATM Hacker Behind $1.2 Billion Swindle
The mastermind behind malware attacks that programmed ATMs to spit out cash on demand and caused more than 1 billion euros ($1.2 billion) of losses, has been arrested in Spain.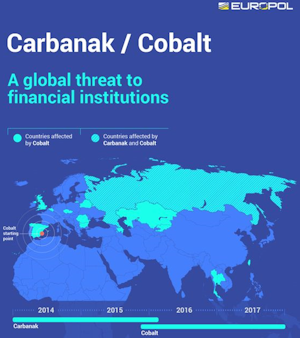 The leader of a criminal gang that carried out the malware attacks known as Carbanak and Cobalt was detained in Alicante following an investigation by Spanish police, Europol and the U.S. Federal Bureau of Investigation. Spain's Interior Ministry named the suspect as Denis K, a Ukrainian national. Europol, the European Union agency for law enforcement cooperation, said in a statement that Romanian, Belorussian and Taiwanese authorities also took part in the manhunt.

The organized crime group has been operating since 2013, targeting over 100 financial institutions around the world in heists of as much as 10 million euros per operation. The malware they created could instruct ATMs to dispense cash at a pre-determined time, with gang members waiting by the machines collecting the money.

They also used the e-payment network to transfer money from banks into criminal accounts, and used access to databases to inflate bank account balances in order to collect the money using mules, Europol said. Europol said the profits were laundered using cryptocurrencies to buy luxury houses and cars. bloomberg.com

Four types of employees who are potential threats to business success
Academics have identified four types of employees who can become a threat to their companies – and explained the reasons why their workplace behavior declines.

Researchers from the Universities of Glasgow and Coventry found organizational change within a company can act as an important trigger prompting even loyal and longstanding employees' behavior to worsen.

The results of this range from time-wasting in the office to giving away confidential business information to competitors.

They identified types of employees – omitters, slippers, retaliators and serial transgressors – who carry out this 'counterproductive work behavior' and the factors which cause it, in their new report.

Their findings have been used to create a series of resources to help employers manage organizational change and to try to prevent this behavior by staff.

The project – funded by the Centre for Research and Evidence on Security Threats (CREST) – collected data from a company undergoing organizational change. businessleader.co.uk

60% of Companies Failing to Train To Just Keep Up
Tech vs. training: Where should business focus cybersecurity spending?
Cybersecurity budget is completely one sided on spending for that tool-perspective, whereas we need to start making that shift and look at investing in the training. If we do not invest in the skills, then cybersecurity professionals are not going to know how to use the technology or how to use methodologies to implement the technology effectively.

A lot of organizations will spend all kinds of money on technology and not fully utilize them. This is something that as a risk assessor, when I go into an organization, that's what I'll look at. What do they have for technologies and how well they are being implemented? techtarget.com

Calif. Employers Should Assess Workers' Computer Crime Baggage
When people switch jobs, both sets of employers face known risks. The former employers risk their former employees decamping with their trade secrets. And the new employers risk inviting trade secret lawsuits.

But that's not all. A related risk lurks in the background, one that you might not know of and that could expose your company to criminal liability. Or, more likely, a risk that would be an additional arrow in a plaintiff's quiver.

The risk is computer fraud claims. Maybe your new employee never deleted her prior corporate e-mail account from her phone, and the competitor never invalidated her access credentials (or delayed in doing so). That alone might be enough for a claim under the California Comprehensive Computer Data Access and Fraud Act.

New and former employers alike should try to cut off these claims before they arise. New employers should ensure that new employees remove their former employers' e-mail accounts. And former employers should immediately void the former employees' access credentials.

But if it's too late for that, read on to learn how to bring and defend against these claims. shrm.org

Microsoft To Ban 'Offensive Language & Fraudulent Activity' on Skype & Office
Claiming right to go through your private data to 'investigate'
Spotted first by US civil rights advocate Jonathan Corbett and reported on his blog Professional Troublemaker, Microsoft has amended the Code of Conduct section of the 'Microsoft Services Agreement' to prohibit "use of offensive language and fraudulent activity". The agreement in question applies to a whole host of Microsoft services, such as Skype, Office 365, OneDrive, Cortana, Xbox and more, and will come into effect from May 1, 2018.

As part of the new terms and conditions for using its services, the company cautions users from publicly sharing "inappropriate content or material (involving, for example, nudity, bestiality, pornography, offensive language, graphic violence, or criminal activity)" on its platform or using its services.

The policy is now being criticized in some quarters for being inordinately vague with its new terms and conditions, as there's no objective definition of what may constitute "offensive language".

Another point that's raising the hackles of privacy advocates is the implication that the company will apparently reserve the right to go through an user's personal history to "investigate" if they've broken the new diktats.

Lastly, the use of the word publicly also adds to the ambiguity as Skype calls cannot be considered public as they are usually one-to-one. Would sharing of conspiracy theories written on Microsoft Word and sent via Outlook be considered making it public? A lot of questions remain. beebom.com

Director of Information Security - Commercial Services Equifax, Alpharetta, GA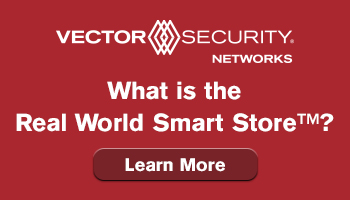 ---

---

---
e-commerce
Sponsored by The Zellman Group

Is Amazon "Complicit" in the Widespread Availability of Counterfeit Goods on its Platform?
"When someone goes to the lengths of making counterfeits of your products, it's a sign you're doing something right. And it deserves a minute of flattery," says Casey Hopkins, the founder of industrial design firm Elevation Lab. But, he counters, "when Chinese counterfeiters tool up and make copies of your product, send that inventory to Amazon, then overtake the real product by auto-lowering the price – it's a real problem. Customers are unknowingly buying crap versions of the product, while both Amazon and the scammers are profiting, and the reputation you've built goes down the toilet."

Mr. Hopkins, who founded Elevation Lab in Portland in 2008, is sick of Amazon's "complicity" in the widespread sale of counterfeit goods. And he is not the first to say so. In fact, he is among the likes of Mercedes Benz's parent company, Daimler AG, which made very similar claims last fall when it filed a striking lawsuit against Amazon.com in federal court in Los Angeles, alleging that the Seattle-based e-commerce giant has engaged in trademark infringement by selling counterfeit Mercedes wheel caps.

In addition to alleging that "Amazon itself sells infringing items as 'Ships from and sold by Amazon.com' products," Daimler asserts that Amazon has repeatedly failed to "establish processes that would better detect and deter infringement." By opting to not take robust steps to weed out counterfeit goods from its site, whether they are marketed and shipped by third-parties or by Amazon, itself, Daimler claims that Amazon is "opening the door for masses of counterfeiters and scammers to exploit the system at the expense of legitimate brands and customers alike." thefashionlaw.com

Cutting Edge Tech Retailers Attracting The Most
Amazon tops LinkedIn's best places to work list
Amazon topped LinkedIn's list of America's 50 best places to work, according to a list released Wednesday that also included disruptors like Uber, Airbnb, Alphabet, Facebook and Salesforce.

The list also includes Apple (number six), French fashion conglomerates LVMH (19) and Kering (38) as well as Nike (35) and Starbucks (46). Companies with some retail operations, like Disney, Dell, Verizon, Tesla and WeWork, also made the list.

The list, which was formulated based on billions of actions taken by LinkedIn members (but didn't include LinkedIn itself or owner Microsoft), focused on four main pillars: interest in the company, engagement with the company's employees, job demand and employee retention, according to a blog post from LinkedIn Editor in Chief Daniel Roth.

Perhaps it's no surprise that many of the retailers on LinkedIn's list are also on the cutting edge of technology, not least Amazon, which is as much a tech company as a seller of goods. retaildive.com

Home Depot expands partnership with Pinterest

Education the key to preventing dangerous links in e-commerce supply chains

Tesco veteran to head Walmart's Jet.com as U.S. grocery wars flare

"Fraud is not a person - it is a dynamic grouping of statistics that deviate from the norm."
Stuart B. Levine, CFI, CFCI
CEO, The Zellman Group & Zelligent
---

---
ORC News


Chicago, IL: Police recover over $1 million in stolen goods from massive fencing ring
There is some very pricey equipment among the generators, snow blowers and power tools. Police are cutting some of the red tape, in the hopes victims will come forward to claim their stolen things. Forty-five-year-old Norma Argueta of Maywood was arrested and charged with felony theft after police recovered more than 400 pieces of commercial-grade equipment and tools worth at least $1 million dollars. wgntv.com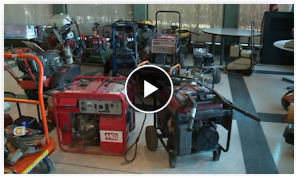 Queens, NY: Counterfeit credit card ring busted in Flushing; 400 cards seizes and over $100,000 of cosmetics, perfume and cologne
A Flushing-based counterfeit credit card ring has been dismantled, Queens District Attorney Richard Brown said. Three Flushing residents were charged with running a counterfeit credit card operation in which they allegedly forged charge cards and made tens of thousands of dollars in purchases of designer fragrances, makeup and skin care products, the DA said. Police also allegedly found drugs, handguns and ammunition in the house they shared with a 2-year-old.

The Quince Avenue residents were identified as Jinwei Chen, 34; Deng Deng Li, 27; and Yue Yuan, 27. Police executed a search warrant on their Flushing home March 9 and allegedly found multiple loaded guns and ammo. The complaint said police also recovered two credit card embossers, two credit card reader/writer machines, two credit card stampers, over 400 forged credit cards, 85 fake driver's licenses and 750 blank credit cards and a box containing the drug, ketamine.

Brown said that police also found receipts for purchases made at Macy's, Neiman Marcus, Bloomingdale's and other department stores, along with more than $22,000 in cash. Police also allegedly recovered $100,000 of unopened packages of Lancome, Clinique, Shiseido, Yves Saint Laurent, Tom Ford, Chanel, Gucci and Cartier makeup, fragrances and skin care items. Brown said there were also Beats by Dre headphones, Canada Goose winter coats and cell phones. The DA said his office will continue to work diligently to eradicate this kind of credit card fraud and to keep illegal guns off the streets of Queens.

"The defendants in this case are accused of operating a sophisticated credit card manufacturing mill with embossing machines, card writers and hundreds of blank credit cards," he said. "Police also allegedly recovered receipts from numerous purchases made at high-end department stores. The defendants' alleged crimes not only victimized the department stores, but also consumers. Furthermore, police allegedly recovered illegal guns and ammunition and drugs in the home where a 2-year-old baby lives."

According to Brown, Yuan was released on her own recognizance. Brown said bail was set at $100,000 and $50,000 for Chen and Li, respectively. They were expected in court April 17. timesledger.com

Albuquerque, NM: Repeat Offender escapes handcuffs and attempts to flee Walmart
An alleged shoplifter was caught on a police officer's body camera crying during his arrest, then attempting to run away after slipping from his handcuffs. He was ultimately arrested and charged with several felonies. Police say he has a history of felony charges related to theft. wtkr.com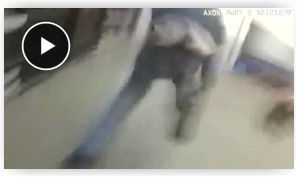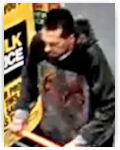 Update: Phoenix, AZ: Police still searching for suspect in Home Depot Armed Robbery
Police are still looking for a suspect who stole a cart full of tools from a Home Depot in Phoenix. On Feb. 14, the suspect filled his cart and walked toward the exit without paying. According to the Phoenix Police Department, the suspect pulled out a knife when the manager approached him, causing him to back away. azfamily.com

Update: Georgia State University, Follet Bookstore $40,000 Thief facing charges of Child Molestation charges
A Georgia State University bookstore employee fired amid a theft investigation was also arrested earlier this month on child molestation charges stemming from a sexual assault reported two years ago. Zacchaeus Tillman was fired March 5 after he admitted to stealing $40,000 during an internal investigation. He was arrested that same day in a May 2016 sexual assault out of Clayton County. Tillman admitted he stole $40,000 worth of merchandise from the bookstore during an internal investigation involving $400,000 in stolen goods. ajc.com

St Charles, MD: 3 Women Arrested for Shoplifting Over $2,500 Worth of Items from Victoria's Secret and Kohl's at St. Charles Towne Center Mall

Nassau, Bahamas: Four Cashiers arraigned on $400,000 theft from Battery & Tyre Specialists; purchased high end electronics, handbags, jewelry
Submit your ORC Association News

Visit the ORC Resource Center
---

---
Retail Crime News

Shootings & Deaths
Harlem, NY: NYPD Officer Shoots Knife-Wielding Man inside Whole Foods
Police say an officer shot and wounded a knife-wielding man inside a New York City Whole Foods store. The shooting happened just before 8:30 p.m. Saturday at a Whole Foods in Harlem. Police say a 28-year-old man brandished a knife and advanced toward officers who were responding to a 911 call. An officer shot the man at least once in the torso. The man was taken to Harlem Hospital in stable condition. Police say no one else was injured in the shooting. They say the knife was recovered. theyeshivaworld.com

UK: London: Ukrainian man charged with murder after man, 21, stabbed to death at London shopping centre
Vladyslav Yakymchuck, 22, of no fixed abode, was arrested on Saturday and charged yesterday evening following the incident at the Stratford Centre on March 21. While formal identification is yet to take place, detectives believe the victim is Beniamin Pieknyi, from Milton Keynes. dailystar.co.uk

Albuquerque, NM: Pawn shop employees on edge following drive-by shooting
---
Robberies & Thefts
Indianapolis, IN: Burglars Drive-in to Saks Fifth Avenue; Security Guard injured
A Saks Fifth Avenue security guard sustained minor injuries when he encountered burglars who drive a car through the store's east door overnight. A Metro Police report indicates a 2018 Nissan Sentra was driven into the building at the Fashion Mall at Keystone Crossing as part of the burglary. Authorities have not shared the number of suspects or their descriptions, or what they tried to steal from the store. wthr.com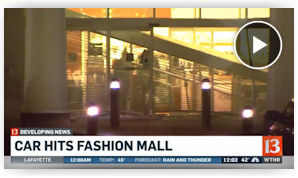 Melbourne, Australia: Australian Retailers lead calls for tougher government action on illicit tobacco trade
Thieves going to extremes to steal cigarettes, sledge hammers, bolt cutters and metal grinders. 9news.com.au

Portland, ME: Sixth area business robbed at gunpoint in a week

Hickory, NC: Fast Track C- Store employee busted for theft of $1200 in Lottery tickets and $200 cash

Kay Jewelers in the Shoppes at River Crossing, Macon, GA reported a Grab & Run on 3/24, items valued at $7,297

Kay Jewelers in the Oakland Mall in Troy, MI reported a Grab & Run on 3/23, items valued at $25,599

Zales Jewelers in the Mall of New Hampshire, Manchester, NH reported a Grab & Run on 3/24, item valued at $795

Piercing Pagoda in the Pembroke Lakes Mall, Pembroke Pines, FL reported a Grab & Run on 3/22, item valued at $50

Joyeria Internacional in San Antonio, TX reported a Burglary on 3/12

Hong Kong, China: One arrest after $5M smash & grab at Jewelry store; two still on the run
---
Arson
New Castle, DE: $800,000 in Damage to Dollar Tree; man Arrested for Arson
The state Fire Marshal's office said in a statement that Timothy M. McDowell, 58, of Bear was arrested Saturday on charges of arson and reckless endangering. The charges stem from a fire that officials say was deliberately set at a Dollar Tree in New Castle on Friday. It did a reported $800,000 in damage. Delawareonline.com reported Friday that it was the store's second fire this year. It had reopened only last week after being damaged in a January fire. 6abc.com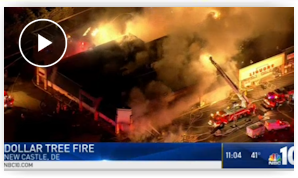 ---
Bomb Threat
Durham, NC: A third bomb threat made against Southpoint mall
---
Sentencings
Two Miami Men Get 18 & 30 Months - Bought $444K in Prepaid Debit Cards with Fake CC's at Walmarts in Multiple States

Muskogee, OK: Woman Sentenced To 36 Months Probation For Possession Of Counterfeit Obligation

Reno, NV: Two California Men Convicted For Armed Robbery Of C-Store On Black Friday
---


---
Home of the Industry's Original
On the Move



David Vanoni promoted to Senior District Loss Prevention Manager for Sephora
Submit Your New Hires/Promotions
or New Position
See all the Industry Movement
---


---
Featured Job Listings
Sponsored by NuTech National
Feature Your Job Here For 30 Days -
70% Aren't On the Boards

Featured Job Spotlights
---


VP of Loss Prevention


Anaheim, CA


The Vice President is responsible for the strategic planning and execution of the company's Loss Prevention program across more than 400 stores nationwide, and ecommerce. Reporting to the CFO, this position has overall leadership responsibility for leading the charge in driving shrink reduction...


Vice President Security
Greendale, WI
The Vice President of Security will set our long term strategic vision and oversee planning for the security and safety of employees, facilities, assets, customers, vendors, and participants. In this position, you will align financial and operational performance to create economic value and reports to the executive team on all functions of security...


Global Risk and Control Director
Beaverton, OR
As our Nike Direct Risk & Control Operations Director you will be responsible for aligning our resources and plans to the global strategy. In this role you will support teams in Stores, Digital and Operational Excellence to influence how we develop and deliver core programs in support of the Risk & Control mission around the globe, and help our teams to cut shrink, fight fraud and manage risk in Nike Direct...


Director of Loss Prevention
Harrisburg, PA
The Director of Loss Prevention assesses and mitigates both external and internal security related risks for the organization through the development and management of policies, procedures, programs, systems, and to conduct internal investigations into, fraud, abuse, or other misconduct...


Senior Market AP Manager- Southern California
Burbank, CA
This Senior Market Asset Protection Manager contributes to REI's success by supporting improved profitability for the co-op through reduced inventory shrinkage, improved margin, reduced Workers Comp and GL claims and premiums, retail and supply chain management...


Senior Market AP Specialist - San Francisco
San Francisco, CA
This job contributes to REI's success by mitigating and reducing shrink (including theft and fraud by customers and employees) and increasing physical security for people and products in a specified retail store...


Regional Loss Prevention Manager -
West Coast Region
Pasadena, CA
Crate and Barrel is America's most exciting housewares specialty retailer with 100+ locations and over 6,500 associates nationwide. We are seeking an experienced, committed and enthusiastic professional to join our Internal Audit department...


Regional LP Investigator - 10 Positions Nationwide
LA/San Diego/Northern CA/Central CA/Phoenix
The Regional Loss Prevention Investigator is responsible for analyzing internal & external theft trends in assigned market and to develop strategies to identify and resolve theft cases. The Regional Loss Prevention Investigator will work with the Investigative Risk and Fraud Analyst in the identification of internal theft cases, and ensure that all cases are brought to a successful resolution…

Regional LP Investigator - 10 Positions Nationwide
Houston/Texas Border/Chicago/Boston/Miami
The Regional Loss Prevention Investigator is responsible for analyzing internal & external theft trends in assigned market and to develop strategies to identify and resolve theft cases. The Regional Loss Prevention Investigator will work with the Investigative Risk and Fraud Analyst in the identification of internal theft cases, and ensure that all cases are brought to a successful resolution…

Featured Jobs
---
• 84 Lumber - Director, Information Security, Eighty-Four, PA
• Genuine Parts Company - IT Director, Information Security, Atlanta, GA
• The Vitamin Shoppe - Director, IT Security & Compliance, Secaucus, NJ
• Verizon Wireless - Senior Risk Management & Compliance Manager, Basking Ridge, NJ
• JCPenney - Sr. Director Asset Protection Operations, Plano, TX
• Lowe's - Director IT Security - SOC & TVM, Mooresville, NC
• Walt Disney Company - Vice President, Information Security, New York, NY
• Forever 21 - Chief Information Security Officer, Los Angeles, CA
• CVS Health - Asset Analytics & Insights Product Profitability Strategy Sr Director, Cumberland, RI
• Gymboree - Director, Inventory Control, Dixon, CA
• L'Oreal - Director - Internal Control FSS, New York, NY
• Ross Stores - Manager, Corporate Security and Fire/Life Safety - New York, NY
• Living Spaces - Director of Safety, California
• PWC - Cybersecurity & Privacy - Director, Various Locations
• Wireless Vision - Director of Loss Prevention, Greater Detroit Area

---

---
Daily Jobs
Appearing One Day Only
View our Internet Jobs Archives here


Sponsor this section of the Daily
---


---
Your Career

5 Fundamental Skills for First-Time Managers
If you're like so many new leaders, you might be unsure of how to develop your leadership style and where to begin in making an impact. Here are some essential management skills for first-time leaders that will help you be a successful manager. Lead culture

7 Things I Wish I'd Known When I Was A First-Time Leader
Leadership is a tough thing to do, and as a new leader, you might feel like you've got no clue where to start. You're not alone. Plenty of people weren't sure where to start, but here's some expert advice from other successful leaders. Never stop learning

Last week's #1 articles --

Doing This for 5 Minutes Every Morning Can Make You Nearly Twice as Productive
When you wake up, what's the first thing you do? Check emails or your phone? Or do you develop a plan for the day? Here's how to boost productivity in your day, in just five minutes. Put yourself first

How to Get a Promotion: Sleep More
Leaders understand how rough a job it is being at the top - the pressure, responsibilities, stress. But if you really look at the numbers, being a top dog can be pretty cushy compared to being an employee. If you're looking to be a leader, here's how to snooze your way to the top! The value of sleep
---

---
Tip of the Day
Sponsored by Vector Security Networks

How you walk off the field is as important as how you entered and even played

Just a Thought,
Gus



(content subject to approval)
---
---
Upcoming Events
---
Recruiting?
Get your job e-mailed to everyone... everyday
Post on our Featured Jobs Board!
---
Reach your target audience in 2018 every day!
Request our 2018 Media Kit
---
Not getting the Daily?
Is it ending up in your spam folder?
Please make sure to add d-ddaily@downing-downing.com to your contact list, address book, trusted sender list, and/or company whitelist to ensure you receive our newsletter.
Want to know how? Read Here


36615 Vine Street, Suite 103
Willoughby, OH 44094
440.942.0671
copyright 2009-2019
all rights reserved globally