The D&D Daily Mobile Edition
March 27,

2015



The LP Industry's #1 News Source - Informing, Educating and Instilling a sense of community




Elvis is alive and well at the FMI!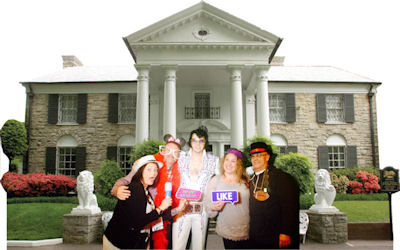 Left to Right: Kris Vece, Client Relations Manager for Security Resources, inc; Tony Sheppard, National Manager, Organized Retail Crime Unit for CVS; ELVIS, The King; Connie Ribble, VP of Loss Prevention for Monument Security; Frank Luciano, President/CEO for Civil Demand Associates, Inc

View all the selfies here!
Submit your GLPS or GVS - let's have some fun!
Show 'em what you got, we dare you!

News Brief
Sponsored by WG Security Products, Inc.
Finding the Needle in the Hay Stack - Yum Brands Dir of LP search proving to be difficult & taking months to find that perfect fit Listed on our Featured Jobs now for months, the Yum brands job is proving to be a difficult and long-long process. With requiring a bi-lingual with international experience, a four-year degree and someone with Food Service industry experience, they may be waiting a long time before they find that executive. Unless someone pops up out of the McDonalds LP team I doubt very seriously they'll find that needle in the hay stack. But given that these jobs can typically go 6 to 12 months to fill, it's not unusual. They'll end up giving in a bit on their requirements or they'll hire an operator or federal law enforcement executive. But hey, we've been wrong before. Nevertheless, it's a great opportunity. The issue for the executive is he or she will be spending more time abroad than here in the states. As over the years Yum's unloaded most of their U.S. stores but remain heavily invested in Asia, the Middle East and South America - the key reason why they want a bi-lingual with international experience obviously. They've passed on a lot of strong LP executives so far. And word has it they're still looking. Just a thought, Gus Downing

How to reduce losses caused by theft at POS
Retailers can take steps to try to prevent or at least reduce losses due to theft at point of sale (POS) and shrink. Here are some suggestions from experts in the field:

Leverage the latest technologies.
Fortunately for retailers, there's no shortage of technology tools to deter theft and shrink. The use of electronic article surveillance (EAS) technology remains a viable part of retailer's efforts in shrink reduction. This includes using anti-theft tags, spider wraps and technology that detects foil-lined bags and EAS jammers that some shoplifters use to try to bypass surveillance systems. Radio Frequency Identification (RFID) systems, which use tags and readers that enable retailers to track items as they're moved within and outside of a store, can help deter theft and provide information about the type of merchandise that's being taken. Other technology tools that can be used to prevent theft are video systems such as closed-circuit television (CCTV), which can be used at the point of sale or elsewhere in stores; and facial recognition systems, which retailers can use to capture images of offenders. The use of video analytics with overhead CCTV observation of the sales counter "can be a real-time deterrent to incidents of internal shrink," says Bob Moraca, VP of LP for the NRF.

Train your employees well.
The people who work in stores can do a lot to help prevent theft. "A successful program to reduce shrink at POS leverages both technology and training," says Lisa LaBruno, SVP for Retail Operations at RILA. "Among the key components of associate training is making every employee feel like he or she has a responsibility to prevent shrink from occurring," LaBruno says. "Associates are trained to be vigilant, check inside large containers to prevent package stuffing and to exercise good customer service when they suspect theft."

Interact more with customers.
In a sort of reverse social engineering tactic, retailers can help stop theft by engaging more with clients while they're in the store. "The most effective deterrent to a potential shoplifter is good customer service," says Keith Aubele, president & CEO of Retail Loss Prevention Group, a consulting firm. "Making eye contact and acknowledging customers as they enter the store. The last thing a shoplifter wants is interaction with a store employee."

Create the right corporate culture.
Anti-theft technologies and tactics are helpful, but they're not enough. "All the tools in the world are not a replacement for the most critical foundation needed to prevent, isolate and resolve retail losses, and that is a corporate culture focused on mitigating loss," says Aubele. "When a top down ownership/ executive C-suite culture exists that truly understands loss impact via shrink to profitability, as well as the many negative societal outcomes from retail crime, then true prevention can occur." csoonline.com
Finance Execs See Chip Cards as Anti-Fraud Boon With issuers and retailers preparing to switch to anti-fraud, chip-based credit cards in October, 92% of finance professionals believe the technology will be effective in preventing point-of-sale fraud, according to a new survey. In its 2015 Payments Fraud and Control Survey, the Association for Finance Professionals (AFP) found that 61% of respondents believe chip-and-PIN will be the most effective authentication method for mitigating fraud. Only 7% saw chip-and-signature as most effective, as reported on CFO.com. The survey "should serve as a call to action for card vendors," Jim Kaitz, president and CEO of AFP, said in a news release. "Financial professionals clearly prefer chip-and-PIN over chip-and-signature in the fight against fraud, and they overwhelmingly believe in EMV." nacsonline.com

Credit card of the future could stop fraud - CVV code on back constantly changes As banks seek to reduce fraud, one credit card maker has a prototype with a constantly-changing code on the back. The mini ink screen is powered by a lithium-ion battery (like a phone) the size of a postage stamp that's designed to last three years. A computer chip randomizes the number every 40 or 60 minutes. The changing code renders the card useless to anyone who has written down your credit card number, expiration date and the code on the back. One major barrier, though, is that each card is 50 times more expensive than the magnetic stripe cards still being issued by banks in the United States. And it's 10 times more expensive than the latest chip-based cards. cnn.com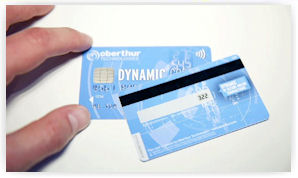 A Step Closer to Meaningful Data Breach Legislation Wednesday, the House Energy and Commerce Subcommittee on Commerce, Manufacturing and Trade marked up and voted to advance the "Data Security and Breach Notification Act of 2015" to the full committee. The draft legislation, which was authored by Subcommittee Chairman Michael Burgess (R-TX) along with Reps. Marsha Blackburn (R-TN) and Peter Welch (D-VT), aims to enact a national data breach notification standard that preempts existing state laws. nacsonline.com

U.S. Offers $3 Million Bounty for 2 Russian Cybercriminals A bounty of $3 million is up for grabs for information leading to the arrest of two cybercriminals believed to be in Russia, the U.S. State Department said Thursday. Roman Zolotarev and Konstantin Lopatin, both Russian citizens, are wanted in connection with an international crime ring that committed credit card fraud and identity theft causing at least $50 million in damages, the State Department said on its website. The ring trafficked stolen and manufactured credit cards as well as identity information via the website Carder.su, which Zolotarev is suspected of leading, the statement said. So far 30 individuals connected with the ring have been convicted, and another 25 are either wanted or pending trial, the State Department said. The bounties are set to be paid out by the State Department's Transnational Organized Crime Rewards Program, established in 2013. The State Department has asked anyone with information about Zolotarev or Lopatin to contact a U.S. embassy or consulate, or to call its hotline. themoscowtimes.com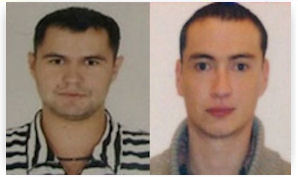 To Sprint or to Liquidate - That is the Question for Radio Shack – As Liquidators Fight For Cash Over Cell Phone Stores RadioShack Corp. said an offer from Standard General LP to save much of the iconic chain is the best to emerge from an auction, beating out rival offers that would see the retailer shut down. At a bankruptcy-court hearing Thursday, RadioShack asked a judge to sign off on the takeover, which would save much of the chain from liquidation. More than half of RadioShack's 4,000 stores are being shut down, but Standard General has said it will keep 1,743 stores open, in a bid that has been valued at about $160 million. The Standard General deal still faces a challenge from Salus Capital Partners, which contends it didn't get a fair hearing at the auction on a bid it tried to make in an alliance with liquidators. wsj.com

GameStop Outlines Acquisition Plans in Push to Diversify GameStop Corp., faced with a shrinking core business selling video games, is accelerating its effort to diversify by adding to its stores that offer AT&T Inc. wireless plans and acquiring other technology retail chains. The Grapevine, Texas-based company, which won court approval to take over 163 locations from bankrupt RadioShack Corp., is looking for acquisitions, Chief Operating Officer Tony Bartel said in an interview Thursday after reporting fourth-quarter results. The retailer is evolving into a holding company for a variety of store concepts, he said. "We're exploring acquisition and partner opportunities that leverage our core competencies," Bartel said. GameStop is trying to stay ahead of a transition in video games that threatens to make its namesake stores, ubiquitous in malls for more than a decade, obsolete." bloomberg.com

Ex-American Apparel CEO Dov Charney seeks $40 million in damages The struggling clothing company's controversial founder is claiming more than $40 million in damages stemming from his surprise ouster last year, even as the retailer this week disclosed a probe by securities regulators into the affair. Los Angeles lawyer Keith Fink -- who, in a twist, had formerly represented American Apparel employees suing Charney for harassment -- said in a letter last week that the retailer is liable for $20 million to $25 million in damages for Charney's loss of employment. That includes Charney's claim to 13 million American Apparel shares, nearly $6 million in severance and $1.3 million in unpaid vacation for the ex-CEO, who was a notorious workaholic, Fink said. nypost.com

Another AutoZone Lawsuit - Employee Fired Following LP Investigation Sues for Sexual Harassment Doris Feliciano is a black female who practices the Rastafarian religion. She claims her former employer, AutoZone, had a problem with that and discriminated against her. She also claims an ex-boss sexually harassed her at work. In a late March ruling, Feliciano scored a partial victory in the long-running case. Connecticut's highest court has ruled that her sexual harassment claim should be heard by a jury. However, her claims of race and religion discrimination claims were dismissed. While working as a supervisor at the Bloomfield, CT store in 2007, AutoZone's automatic loss prevention computer program flagged 20 transactions involving the same customer's loyalty card number. Nineteen of the 20 transactions were processed by Feliciano. A loss prevention specialist was tabbed by the company to investigate the matter. Feliciano's story was that her customer service number was available in the store's computers for other employees to use. The investigation results were sent to AutoZone's staff attorney in Tennessee, who determined that Feliciano should be fired. Feliciano filed a complaint with the state Commission on Human Rights and Opportunities in which she claimed she was terminated on the basis of her national origin, religion and race. In her lawsuit, Feliciano alleged that store manager Michael Balboni constantly harassed her by making offensive comments regarding her appearance in front of other employees; she said he would wear a dreadlock wig and call her a thief. She claimed Balboni repeatedly referred to her as "f'ing Jamaican," suggested that Jamaicans live in grass huts, wear grass skirts, drink out of coconut shells, and eat cats and dogs. Further, she claimed Balboni sexually harassed her by rubbing up against her body when he would walk past her. (AutoZone was recently ordered to pay $185 million in punitive damages to a former store manager who suffered pregnancy and gender discrimination on the job.) ctlawtribune.com

GameStop to expand technology brands segment with 350 to 550 stores

Altria Takes to the Streets to Combat Cigarette Trafficking

82% of consumers expect retailers' prices to be the same in-store and online

Whitepaper: Are you treating your customers like criminals?

March 31 Deadline Nears for 2015 LPF Scholarship Applications


Quarterly Same Store Sales Results

Signet Jewelers Q4 up 4.2% with total sales up 45.5% - full year comp's up 4.1%
GameStop Q4 down 1.8% with digital sales up 41.4% - full year comp's up 3.4%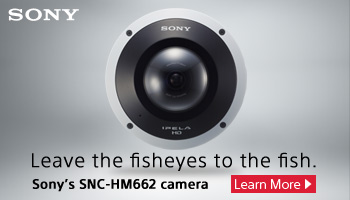 All the news - One place - One Source - One Time
The D&D Daily respects your time
& doesn't filter retail's reality
Report Your News!
(content subject to approval)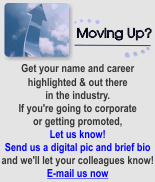 Loss Prevention News Network

Delivering LP in a
Franchise World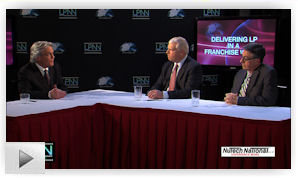 Van Carney, Director of Safety & Loss Prevention, Domino's Pizza, and David Johnston, Sr. Director Loss Prevention & Corporate Security, Dunkin' Brands Inc., discuss the challenges of delivering LP services in a franchise environment. Between the two companies, Domino's and Dunkin' Brands have over 22,000 stores combined doing over $17 billion in sales. David and Van tell us about the structure of their LP programs, the technologies they've implemented and the consultant-type role they take with franchisees, helping individual business owners understand and apply corporate LP practices.
---
Jackie Andersen, Director, Retail Strategic Accounts, MultiSight, rejoins Amber for another LPNN Quick Take. Learn about MultiSight's recent launch into the LP market and how they keep up with the quick speed of retail. Jackie and Amber also talk social media boundaries.

Solution Providers, have a video or commercial you want to publish? Contact us.


Canadian Push
Sponsored by Vector Security
Canadian Retail Sales Are In Good Shape
Almost all the recent decline in total retail growth is due to lower gas prices, while other retail sectors are performing within or better than their normal range of variation. Gasoline stations account for about 12.5% of total retail, so a major sales decline in this subsector is a significant drag on the overall total. Excluding gas stations however, the rest of retail was up 4.2% in January year-over-year, and up 4.9% for the 3 months ending January. retail-insider.com

16 Target Stores closed - 30 more closing April 1st - Last 87 by mid-May - The Target impact on LP jobs - Simple Law of Supply & Demand regretfully With Target hiring well over 300 LP positions over the last two years and paying top end for the executive levels it now causes a real problem for those now losing their jobs. With the LP industry being rather small to begin with once all of those folks left their last employer those jobs were either filled or eliminated. Now going back to the market, a small one at that, what many of them will find is that there's too much supply and little if any demand in this tight market. The one saving grace is that the Canadian Push is still happening and their biggest retailer Loblaw is growing and opening over 50 stores this year alone. However, there won't be enough jobs and some will have to transition out of LP. So if you hear from one of these unfortunate individuals please take the time to offer your advice, your guidance, and even take the time to call them back - as you don't know how much that will mean to them. After all one day the shoe may be on the other foot. Just a thought Gus Downing

Wal-Mart Canada considering installing automated external defibrillators (AED) in stores - Cabela's AED Saves a Life Last week, John Tomchuk, 60, went into sudden cardiac arrest while loading groceries into his car in the Saskatoon parking lot. A bystander reportedly entered Walmart looking for an AED, but was told there wasn't one. Eventually an AED was retrieved from the nearby Cabela's and was used to save the man's life. "Cabela's retail stores maintain AEDs on site for just such emergencies," said John Tramburg, the company's vice-president of Canada and outdoor services. "Our hope is to be prepared and able to provide care for our customers and employees in the case of any emergency." globalnews.ca

Canadian grocer Loblaw has announced it will tie up with footwear retailer Aldo on the shoe component of its Joe Fresh clothing offer Joe Fresh was launched in 2006 to diversify Loblaw's offer and has since been extended to offer clothing, accessories and cosmetics. Until now, Joe Fresh's footwear offer has also been designed in house. The deal will mean Aldo takes over the design and production of Joe Fresh's footwear offer. Loblaw will debut a larger family footwear department in 54 Joe Fresh stores next year as it expands into the discount footwear sector. retail-week.com

Paladin Security wins Best Managed Companies award for third straight year

Credit card skimming devices on pay-at-pump machines on rise over last couple of months, Calgary Police warn

Two arrested for theft at Walmart in Leduc, AB

Windsor police arrest suspect in Shoppers Drug Mart robbery at Tecumseh Mall A Windsor man is facing charges in relation to the gunpoint robbery of the Shoppers Drug Mart at Tecumseh Mall earlier this month. Matthew Ronda, 27, was arrested around 11 p.m. Tuesday after a police effort that involved patrol officers, a police dog and members of the drugs and guns unit. Police credit information from the public for identification of the suspect. Ronda has been charged with robbery with an offensive weapon, wearing a disguise with intent to commit a crime, and breach of recognizance. windsorstar.com

Armed man tries to rob The Source store in Okotoks Okotoks RCMP are asking for the public's help in finding a man who attempted to rob The Source electronics store with a firearm on Monday evening. Just before 9 p.m., a lone, armed man entered the store on Southridge Drive and demanded that the store clerk open the till. While the clerk was opening the till, RCMP say a suspected accomplice knocked on the store window. The man left the store and entered a waiting vehicle, which then fled. The store employee wasn't injured and nothing was taken from the store. calgaryherald.com

Chilliwack RCMP seek suspect in a string of Robberies RCMP in Chilliwack are turning to the public for help finding an armed robber targeting small businesses. Police say between March 17 and 23, someone robbed more than half a dozen corner stores, restaurants and markets in Chilliwack, in the downtown area. The suspect carries a concealed weapon and often tries to cover his face, RCMP said. cbc.ca


e-commerce

Sponsored by The Zellman Group
Card-Not-Present Fraud Leads Global Rebound in Payment Card Fraud
Industry efforts to reduce fraud exposure through certain payment technologies have resulted in sharp declines in certain types of payment fraud. For example, the smart chip embedded in EMV cards to store and protect cardholder data thwarts counterfeit card fraud. However, changing consumer trends, particularly the growth of card-not-present (CNP) transactions online has left the industry somewhat exposed, and as a result global fraud losses are once again on the rise. A latest research report, Global Payment Card Fraud Trends and Statistics, examines global payment card fraud by examining fraud statistics and initiatives in four selected countries: the United Kingdom, France, Australia, and South Africa. The report discusses overall fraud rates on domestically issued cards and shows the rate by type of fraud, including counterfeit card, lost/stolen card, card ID theft, mail non-received, and card-not-present fraud. "While the future of the payments industry is hard to predict, one certainty is that cybercriminals will continue their attacks on consumers, businesses, and financial institutions via the payment channels available today. Although the payments industry may not be able to end all types of payment fraud, it continues to evolve new fraud deterrents and become better equipped to tackle criminal attacks. The hope is that with the creation of new security technologies like tokenization, the industry can begin to play offense rather than always having to play defense against payment fraud attacks," comments Tristan Hugo-Webb the primary author of the research.
prweb.com
Kwik Chek revolutionises the customer experience with the internet of things
Kwik Chek is using new technologies to connect customers' mobile phones to petrol pumps, store point of sale (POS) terminals, and loyalty programmes. The company is also integrating its existing store infrastructure and software, which tracks inventory and fuel. The new connected system is helping to transform the operations of the company thanks to the improved reliability and efficiency of its staff and processes. The insight the new technologies are helping to provide covers customer habits. This means Kwik Chek is able to improve its sales and inventory and improve the experience of its customers. PetroZone Mobile Commerce is a mobile app that enables navigation, cashless payment and smart digital offers, while PetroZone Retail Fuels Module is a cloud-based solution that uses the Microsoft Dynamics AX modern POS system to integrate with the system that controls fuel pumps, financial systems and the back office. With PetroZone Mobile Commerce, customers can connect via the cloud and geo-locate their nearest Kwik Chek location. They can also reserve a pump and find out about the availability of services such as the car wash and ATM.
onwindows.com
North American e-commerce sales grow nearly 41% for Guess in fiscal 2015
Facebook Inc's New Service Could Disrupt PayPal and Square
"Fraud is not a person - it is a dynamic grouping of statistics that deviate from the norm."
Stuart B. Levine, CFI, CFCI
CEO, The Zellman Group & Zelligent


ORC News
Sponsored by Security Resources
Westmoreland Co, PA Women to stand trial in theft of $360,000 of drugs from Norwin Pharmacy A North Huntingdon pharmacy technician confessed she stole 180 to 600 pain pills on every shift she worked for more than a year, then handed them over to be sold on the street, according to the state attorney general's office. Agent Andrew Sakmar testified at a preliminary hearing that former Norwin Pharmacy technician JoAnn Gruber, 53, admitted in an interview last fall that she stole "tens of thousands" of painkillers including oxycodone, Xanax and Opana, and gave them to Michele L. Garufi, 41, of Hempfield, to resell. After listening to two hours of testimony from Sakmar, Greensburg police Detective Jerry Vernail and another co-defendant, Ronald Menchio III, 24, of Hempfield, Greensburg District Judge James Albert ordered Gruber and Garufi to stand trial. The women are charged with multiple criminal counts by Attorney General Kathleen Kane's office for running a painkiller distribution ring that sold at least 12,000 pills with an estimated street value of $360,000 between 2013 through September 2014. triblive.com

Chesterfield, MO Police catch shoplifters using 'booster bags' to elude store security systems Retailers and law enforcement are catching on to a shoplifting trend in which criminals alter what look like regular shopping bags to act as a barrier to stores' security sensors. Chesterfield Police seized booster bags from suspected shoplifters Carrie and April Chambers after they visited Victoria's Secret at Chesterfield Mall. The suspects allegedly inserted a lining into shopping bags from mall stores Hot Topic, Charlotte Russe and H&M to hide stolen goods and remove them from shops without security alarms sounding. In their case, however, the booster bags did not work. "A lot of retailers are aware of these items and they look for those items as an indication that a possible shoplifting is about to occur," said Detective Marshall Broughton of Des Peres Police after a similar incident occurred at West County Mall in August 2014. Police are also aware of the altered shopping bags and were able to catch the suspects allegedly shoplifting from Victoria's Secret. Both Carrie and April Chambers are charged with felony stealing. kmov.com
Two sought in rash of thefts from CVS stores in Berks Co, PA Police are trying to identify a man and woman in connection with a series of thefts at CVS stores in Berks County. A man and woman, seen in the surveillance photo, took more than $600 worth of Rogaine and Prilosec from the CVS store at 45 Constitution Blvd. in Kutztown on Monday, according to Chief Craig Summers, Kutztown Police Department. Police said they believe the same pair struck two other CVS stores in Berks County on the same day. About $850 worth of Rogaine and Prilosec were taken from the CVS store at 8565 Allentown Pike (Route 222) in Maidencreek Township (Blandon), and $1,447 worth of Rogaine and Crest Whitestrips were swiped from the CVS store at 906 W. Leesport Rd. in Bern Township, according to police who cover the municipalities in which those stores are located. wfmz.com
Suspects steal over $899 in razors from BJ's Hillsborough Co, FL Three suspects stole $899 in razors from a BJ's on March 7, a man and two women waked into the BJ's, proceeded to the Razor blade display area and placed several items inside their cart. They went to the restroom area where the man remained in the hallway with the shopping cart, while the women proceeded to the restroom (no longer in view of the camera). Minutes later, the women exited the restroom, rejoining the man and leaving behind their shopping cart. Store security later discovered that a Braun Electric Shaver with head, valued at $199.00, 9 packages of Gillette Fusion razors, valued at $49.99 each, and 5 Gillette Manual razors, valued at $47.99 each were taken. wtsp.com
Do you have an ORC case to share?
Share your ORC news and help the industry grow

Retail Crime News

Sponsored by NuTech National
2 NY men arrested in Auburn, Maine charged with manufacturing over 300 credit cards Two New York men made their first appearances Wednesday in U.S. District Court for allegedly purchasing stolen credit card numbers from the Ukraine, then manufacturing at least 300 credit card gift cards in an Auburn apartment. Shaun "Scoobs" Wray, 24, and Guy "Spook" Noel, 24, both of Brooklyn, New York, were arrested Tuesday in Auburn, according to court documents. They were not asked to enter pleas because they have not yet been indicted by a federal grand jury. Both men were charged with conspiracy to manufacture or possess a fraudulent access device. bangordailynews.com

Reward Offered In Shooting Of Goodwill Store Security Guard in Walkersville, MD Maryland State Police are announcing a reward offer in the January shooting of a Goodwill store security guard in Frederick County. Police said Thursday that the family of 42-year-old Gerald Campbell is offering $2,000 for information leading to the arrest of the man who shot him. Police say Campbell was shot multiple times by a masked gunman Jan. 22 while sitting in his car outside the store in Walkersville shortly after closing time. Campbell survived his injuries. cbslocal.com

Get-a-way ends in crash on I-81 for 3 men in a credit card fraud ring Three men who led state police on a 100 mph chase on Interstate 81 earlier this month before they crashed and fled on foot are part of a money counterfeiting operation that spans from New York City to Syracuse, according to police records. The driver crashed the 2014 Ford Focus about a mile south of the Nedrow exit after he led state police on a one-mile chase with speeds topping 100 mph. A Syracuse police report of the arrest of passenger Anthony Beverly provides the following account of the March 14 crash and the forgery operation: The driver, 19-year-old Ryan Michel, of Syracuse, and the two passengers; Anthony Beverly, 25, of Brooklyn and Felipe Walthrust fled on foot. Police found a laptop and an MSR605 credit card reader, writer and encoder in the crashed car. The device is commonly used to manufacture cloned credit cards, according to Syracuse police Officer Anthony Colavita's report. In total, the three men are connected to eight different instances of passing counterfeit money or forged checks in Onondaga County dating back to November 2013. syracuse.com
Two arrested in $1 million armed robbery of Charleston, SC jewelry store Authorities have arrested two career criminals in connection with the armed robbery of $1 million worth of jewelry from a "luxury" jewelry store in Charleston in 3 weeks ago. Police located one suspect in San Francisco and the other in Atlanta. Around 11:23 a.m. Wednesday March 4, 2015 Demetre Jewelers at 253 King Street was robbed. The jewelry store describes itself as a "nationally known luxury jewelry store." A police report made available says a list of the items taken from Demetre Jewelers includes 11 Rolex watches worth $10,000 each and $500,000 worth of merchandise that wasn't inventoried. According to police, two men wearing masks, one armed with a handgun and one armed with a hammer, robbed the business. The hammer was used to smash a show case and they stole several watches. wbtw.com

Gunman steals $35K in watches from Paramus jewelry store A gunman stole watches valued at more than $35,000 from a Route 4 jewelry store and escaped in a getaway car over the George Washington Bridge on Thursday, authorities said. Posing apparently as an interested customer, the robber went to Kay Jewelers at The Outlets at Bergen Town Center and asked to see a few Rolex watches, according to borough police Chief Kenneth Ehrenberg. The bandit pulled a handgun and swiped the three watches as the worker was showing him the valuables around 2 p.m., the chief said. He got into a white Mercedes Benz SUV waiting in the mall parking lot. nj.com

Suspect accused in Jewelry Lab robbery in Greece, NY indicted on kidnapping charges Monroe County grand jury has indicted a man on a kidnapping charge related to a jewelry heist in Greece. Alexander Kates is accused in a brazen robbery at a jewelry store inside the Mall at Greece Ridge. Police say Kates and two others held the store manager hostage in their home overnight. The next day investigators say they broke into the Jewelry Lab and stole items. One of the other suspects accused in this case, Qzay Clark, plead guilty to attempted burglary earlier this month. Another suspect, Thomas Pryor, still faces charges. whec.com
Shoplifter beats Dollar General Employee while shoplifting in Louisville, KY A Dollar General store clerk was attacked and beaten to the floor after trying to stop a shoplifter and it was all caught on surveillance video. Police say it happened around 3 p.m. on Wednesday when two people walked into the Dollar General on Outer Loop and purchased a few items. As they were about to leave, the woman headed to the makeup aisle. "The manager went to him and asked, 'Hey could you leave your bag up front, you know it's just common courtesy, could you leave your bag up front?' And he got into her face and said, 'No I'm not doing that, I've bought these things, I'm shopping, I'll continue to shop'," Det. Underwood told WDRB News. The pair continued to shop and at some point the man picked up and put on a blue hat worth about $4. "The manager again asked the man to leave his bag up front. Another store clerk heard this and walked down the aisle to see what was going on. "Looked at him and said, 'hey what's up?' and our suspect at that point got into his face and said, 'Nothing going on, you need to stay out of this,'" Det. Underwood said. The man was again asked to leave his bag up front and take off the hat. That's when the violence ensued and the store clerk was attacked. The two men can be seen on video flying out of the aisle, throwing punches with items falling off the shelves. wdrb.com
$90 DVD theft at Walmart sparks high speed police chase through East Lampeter, PA and Manheim Townships


Robberies and Burglaries
● Bernie's Market – Clinton Twp, MI – Armed Robbery/ Homicide
● CVS – Sterling, IL - Robbery
● CVS – Kingsport, TN - Robbery
● CVS – Moorhead, MN – Robbery
● Dollar General – Ocala, FL – Armed Robbery
● Dollar General – Huntington, WV – Robbery
● Dollar General – Van Buren, NY – Robbery
● Macs – Thunder Bay – Robbery
● Medicine Plus – Fredrick Co, MD - Burglary
● Quick Stop – Erie, PA – Armed Robbery
● T-Mobile – Lexington, KY – Burglary
● Valley Market – Palolo, HI – Armed Robbery
● Verizon – Buford, GA – Burglary
● Verizon – Cleveland, OH – Armed Robbery
● 7-Eleven – Selkirk, CN – Robbery


Featured Job Listings
Sponsored by NuTech National
Feature Your Job Here For 30 Days -
70% Aren't On the Boards
VP of LP
Mattress Firm
Houston, TX
Mattress Firm
Director AP
Big Lots
Columbus, OH
Big Lots
Director of LP
Haagen Grocery Stores
Seattle, WA
Supervalu
Director of LP
PacSun
Anaheim, CA
PacSun
Director Global AP
KFC & PH
Plano, TX
YUM! Brands
VP Supply Chain, LP & Safety
Ross Stores
Ft. Mill, SC
Ross Stores
VP of Sales
Checkview
Chanhassen, MN
Checkview
Regional Dir AP
Rite Aid
Albany, NY
Rite Aid
Regional Dir AP
Rite Aid
Warwick, RI
Rite Aid
Regional Dir AP
Rite Aid
Baltimore, MD
Rite Aid
Dir of AP Dist. Centers
Dollar General
NA
Dollar General
Director of Divisional LP
Dollar General
Goodlettsville, TN
Dollar General
AP Manager
Ralph Lauren
New York, NY
Ralph Lauren
Regional LP/Safety Mgr
American Signature, Inc
Chicago, IL
American Signature, Inc
Regional LP Mgr
Dunham's Sports
South Central KY, Central TN or NC
Dunham's Sports
Regional LP Manager
National Stores
Chicago, IL
National Stores
Regional LP Manager
National Stores
Northern Bay Area, CA
National Stores
Regional LP Manager
National Stores
Phoenix, AZ
National Stores
Market Asset & Profit Protection Manager
Sears
Little Rock, AR
Sears Holdings Corp
Zone Asset & Profit Protection Mgr
Sears
Cincinnati, OH
Sears Holdings Corp
Zone Asset & Profit Protection Mgr
Sears
Cleveland, OH
Sears Holdings Corp
Market Asset & Profit Protection Mgr
Sears
Los Angeles, CA
Sears Holdings Corp
Zone Asset & Profit Protection Mgr
Sears
Houston, TX
Sears Holdings Corp
Zone Asset & Profit Protection Mgr
Sears
Dallas, TX
Sears Holdings Corp
LP Manager
Bowlmor AMF
Long Island, NY
Bowlmor AMF
LP Manager
Bowlmor AMF
Dallas, TX
Bowlmor AMF
Market AP Specialist
REI
San Francisco, CA
REI
Market AP Specialist
REI
Chicago, IL
REI
Sr Retail AP Specialist
REI
Bloomington, MN
REI
LP Investigator
Bell
Mississauga, ON, Canada
Bell
Store AP Officer
Wegmans
Buffalo, NY
Wegmans
Sales Representative
NuTech National
Maitland, FL
NuTech National
National Account Executive
Checkview
Northeast Region
Checkview
National Account Executive
Checkview
United States
Checkview
Corporate Investigator
Confidential
San Francisco Bay, CA
Confidential
National Account Manager
Vector Security, Inc
TBD
Vector Security, Inc

Limited Time Only - Post Your Multi-Unit LP jobs for FREE - Learn More Here


Daily Job Alerts


Appearing One Day Only
View our Internet Jobs Archives here
Regional LP Manager
Dollar General
Harrisburg, PA
Dollar General
LP Manager
JC Penney
Forestville, MD
JC Penney
LP & Safety Spec
Lowe's
Cincinnati, OH
Lowe's
LP & Safety Spec
Lowe's
Matamoras, PA
Lowe's
Dist. LP & Safety Supervisor
Orchard Supply Hardware
Tracy, CA
Orchard Supply Hardware
LP Manager Hrly
Sears
Cumberland, MD
Sears Holdings Corp
LP Manager Hrly
Sears
Chattanooga, TN
Sears Holdings Corp
Area LP Manager
Ulta Beauty
Richmond, VA
Ulta Beauty
Area LP Manager
Ulta Beauty
Houston, TX
Ulta Beauty
Area LP Manager
Ulta Beauty
Minneapolis, MN
Ulta Beauty
AP Manager
Sam's Club
Durham, NC
Wal-Mart
AP Manager in Training
Walmart
Prairieville, AL
Wal-Mart
AP Manager in Training
Walmart
Newport, OR
Wal-Mart
AP Manager in Training
Walmart
Decatur, IL
Wal-Mart
AP Manager
Sam's Club
Anchorage, AK
Wal-Mart
AP District Mgr
Rite Aid
North New Jersey, NJ
Rite Aid
LP & Safety Mgr
Circle K
OH, MI, PA, WV, New England Area
Circle K


Home of the Industry's Original
On the Move

Laura Brown, CFI was named Area Loss Prevention Manager for Bed Bath & Beyond.

Post Your New Job or Promotion!
See all the Industry Movement


Your Career
Sponsor this section of the Daily
The Five Key Reasons Why You Procrastinate Procrastination takes away our productivity. It's something we all are guilty of, and being able to deal with it is a strategy we all could use. The next time you want to put off that project or task a little longer, just think of the reasons why you're doing it. Here are some common excuses and some help getting over them. Outside your comfort zone?

Can we Give Up Procrastination in One Month? Ending procrastination takes discipline and a lot of self awareness. The challenge lies in pushing past the unfamiliar and uncomfortable and just getting started. According to this founder of Zen Habits, there are three key habits changes that need to be made. Take the challenge

Why Your Feeling of Not Having Enough Time is a Lie We have all experienced that gut wrenching feeling of seeing our work grow but knowing there are only eight hours to get it done. Stress and anxiety take hold but it's not due to the number of hours in the day. It could be coming from the drama that's playing out on our to-do list, according to a recent study. Use these steps to reduce this false sense of anxiety. Breathe slow

8 Ways to Get Work Done Faster
Today's organizations are looking for ways to do more with less and the pace of work is continually increasing. As competition arises there is definitely a need for speed in the workplace. The key, though, is to increase your pace without becoming erratic. Here are some tips to help. Try something new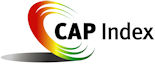 Tip of the Day
Sponsored by Vector Security
In the 1980's, it was common practice when you resigned from a company to make copies of your files and take them with you to a certain extent. Everyone knew about it and it was almost accepted behavior. Today, it's quite different and much more serious. So much more information is available to virtually everyone that, one push of a key, and certainly a well-orchestrated effort can have dramatic consequences and can bring criminal charges. In today's world, intellectual property is a critical asset to every organization and it's the responsibility of every executive to safeguard and maintain their company's intellectual property integrity. Every organization, regardless of size, can be impacted and quite frankly most have been.

Just a Thought,
Gus







Upcoming Events
---
Recruiting?
Get your job e-mailed to everyone... everyday
Post on our Featured Jobs Board!
Reach your target audience in 2015 every day!
Request our 2015 Media Kit
update account / change e-mail
unsubscribe FEEDBACK
www.downing-downing.com

Advertise With The D&D Daily




36615 Vine Street, Suite 103
Willoughby, OH 44094
440.942.0671
copyright 2009-2019
all rights reserved globally