The D&D Daily Mobile Edition
March 30,

2015



The LP Industry's #1 News Source - Informing, Educating and Instilling a sense of community



Jeff Robinson, CFI was promoted to Director Loss Prevention - Western Zone for Gap, Inc. Jeff was previously the Senior Regional Loss Prevention Manager for Gap, Inc. before taking this promotion. He has been with this retailer since 1998. Jeff also was a part of the loss prevention team for Macy's as a Senior Loss Prevention Manager and a Senior Security Manager. Congratulations Jeff!

News Brief
Sponsored by WG Security Products, Inc.
Report: Home Depot not in full security compliance during breach The Home Depot Inc. was reportedly not in full compliance with data security standards when a major data breach began in April 2014. According to the Atlanta Business Chronicle, an investigator working for credit card companies said Home Depot was in compliance with data security standards in 2013, but was still working to obtain compliance certification when the 2014 attack occurred. chainstoreage.com
Total Cost of Home Depot Breach Could Reach $10 BILLION by End of Decade, according to one estimate Home Depot was the latest in the chain of large companies under a cyber attack targeted at their payment terminals, where a security breach left approximately 56 million credit and debit card numbers exposed. Although the company did not lose business in the quarters after the revelation of the breach, the management has indicated significant expenses in terms of "legal help, credit card fraud, and card re-issuance costs" going forward. Trefis attempts to quantify the impact of the data breach and analyze the consequences of this for the retailer in the future. A report by Ponemon Research estimates the cost of a data breach at upwards of $194 per compromised record. Typical costs related to a breach can be classified into investigation, remediation, notification to individuals, identity theft repair, and credit monitoring, regulatory fines, disruptions in normal business operations, lost business, and related lawsuits. Based on our calculations, we arrive at an estimated cost of $176 per compromised record in recurring expenses or a total cost of approximately $10 billion to be incurred by the end of the decade. forbes.com

OSHA fines Dollar General $83,000 for 'serious' violations - "blocked & locked exits" Dollar General stores across the nation have received more than 40 violations after 70 inspections since 2009. But the store in Carroll County is the one that recently received a hefty fine. Four violations, three repeat violations, one of them serious for a total of $83,050," said Christie Griffin. She says when one of her teams went inside the Bowdon, Georgia store, they found multiple, serious violations. Continually exposing their workers to the hazards, blocked exits, locked exits, blocked electrical panels have been found throughout their corporation nationwide. They seem to have not taken the message to all of their workers in protecting them," said Griffin. They are all violations that OSHA says are extremely dangerous for their employees and customers, especially when it comes to the emergency exits. "Dollar General is taking immediate actions to address and remedy cited violations at our store in Bowdon, Georgia and look forward to scheduled discussions in early April to review the citation with OSHA officials. Dollar General is further working with all store teams throughout the 43 states we serve to provide additional training on safety protocol measures to reinforce the company's safety policies and prevent any future violations." oshatoday.com

Feds Want Power To Fight US Card Fraud Abroad The U.S. Justice Department's Criminal Division has proposed streamlining the requirements for going after cyberthieves who sell payment card numbers issued by U.S. financial institutions, the department said in a blog post. The amended laws "would permit the United States to prosecute anyone possessing or trafficking in credit card numbers with intent to defraud if the credit cards were issued by a United States financial institution, regardless of where the possession or trafficking takes place," the post said. Current law only allows prosecution if Justice can prove that an "article" used in selling card numbers moved though the U.S. or that the seller keeps illicit profits in a U.S. bank. But foreign cyberthieves keep their profits out of the U.S., and with digital data it's not clear what kind of article could be involved. Simplifying the requirements would make prosecution practical more often. pymnts.com

Cigarette trafficking spawning other crimes and possibly violence Cigarette trafficking is generating associated crimes, among them burglary, credit card fraud, identity theft, money laundering - and possibly murder. "The related crimes are staggering," said William V. Pelfrey Jr., an associate professor of criminal justice at Virginia Commonwealth University's Wilder School of Government who is one of the few academics in the country to examine illicit cigarette trafficking. "This is a significantly understudied area, particularly given the substantial revenue available and the potential for organized crime activity." richmond.com

Game Stop to shrink core video game business & offer AT&T wireless plans & acquiring tech retail chains The Grapevine, Texas-based company, which won court approval to take over 163 locations from bankrupt RadioShack Corp., is looking for acquisitions. The retailer is evolving into a holding company for a variety of store concepts, their COO recently said. GameStop is trying to stay ahead of a transition in video games that threatens to make its namesake stores, ubiquitous in malls for more than a decade, obsolete. With new consoles from Sony Corp. and Microsoft Corp. that don't require discs, players never have to leave their couch. GameStop executives are pivoting toward stores that sell other products, including AT&T wireless service, phones and Apple Inc. devices. "They're basically taking cash flow from games and investing it in this new business." bloomberg.com

Traveling Can be Dangerous - Senior LP Exec robbed & drugged - credit cards stolen and used Recently a traveling senior LP executive who had their drink spiked and was reported to be in intensive care and now facing life changing injuries - was robbed. The executive's credit cards were used and no one has been arrested. Editor's note: Traveling can be dangerous for all of us regardless of how careful we are and what industry we're in. Regretfully this happened to one of us and shows how easy it is to become a victim. Be careful when you travel. Just a reminder Gus Downing

Best Buy warns of profit hit as it consolidates Canadian stores - 66 Future Shop stores closing Best Buy Canada, a subsidiary of Best Buy Co., Inc. - which owns and operates both Best Buy and Future Shop stores - announced it is consolidating the Future Shop and Best Buy stores and websites under the Best Buy brand and unveiled an ambitious plan to build a leading multi-channel customer experience. Best Buy Canada also announced it has reviewed its real estate footprint to address the fact that a significant number of its Future Shop and Best Buy stores are located adjacent to each other, often in the same parking lot. The result of this review is the closure of 66 Future Shop locations, effective today. Concurrently, an additional 65 Future Shop stores will be temporarily closed for one week as they begin their transition to the Best Buy brand. The company will now have a total of 192 locations across Canada, including 136 large-format stores and 56 Best Buy Mobile stores. businesswire.com

Retailers ramping up expansion
From extreme-value discounters to c-store operators, retailers across the board are expanding their brick-and-mortar portfolios in 2015. Here's a review:

| | |
| --- | --- |
| ● | Dollar General will open 730 new stores and remodel 875 existing locations. |
| ● | DSW Inc. will open 35 stores, including locations in at least 12 new markets. |
| ● | Express is ramping up its new outlet format with 30 locations. |
| ● | Tween and teen fave Five Below Inc. confirmed plans to open 70 stores this year, up from 62 in 2014. |
| ● | Hibbett Sports will open 80 to 85 stores, and expand 10 to 15 existing locations. |
| ● | Mattress Firm plans to open 200 to 220 new stores. |
| ● | Off-pricer Ross Stores is adding 90 stores, with 70 Ross Dress for Less and 20 dd's Discounts. |
| ● | Convenience store operator Sheetz will open 30 stores. The family-owned company is also testing a 15,000-sq.-ft. grocery store and café concept aimed at college students in Morgantown, WV. |
| ● | Ulta Beauty continues on the fast-track, with 100 new locations planned. chainstoreage.com |
Russian banks combat Tyupkin ATM malware gang The Russian Ministry of Internal Affairs, together with the Federal Security Service, are taking steps to try and locate a criminal cyber-group specialising in robbing ATMs using the Tyupkin computer malware. The criminals work in two stages. First, they get physical access to the ATMs and insert a bootable CD to install the malware - code named Tyupkin by Kaspersky Lab which discovered the exploit last year. After they reboot the system, the infected ATM is under their control. Kaspersky reports on its website how the scam works and has produced a video on its operation. Following successful infection, the malware runs in an infinite loop waiting for a command. To make the scam harder to spot, Tyupkin malware only accepts commands at specific times on Sunday and Monday nights. During those hours the attackers are able to steal money from the infected machine. When the combination key is entered correctly, the ATM displays details of how much money is available in each cash cassette, inviting the operator to choose which cassette to rob. After this the ATM dispenses 40 banknotes at a time from the chosen cassette. Alexander Vurasko, an official spokesman of the department of investigation of cyber-crimes at the Russian Ministry of Internal Affairs told SCMagazineUK.com that, in addition to being used in Russia, the Tyupkin virus has also been used for to rob ATMs around the world, including in EU states as well as in the US and China. scmagazine.com

New York City may ban credit checks for employers

Radio Shack asks judge to approve - Standard's - 1,740 Sprint Stores offer - Decision expected any time now

In '15 retailers & restaurants posted 5,483 store closures - double from '13's 2,592 - What will this year bring?

Target Canada closing rest of stores one month early - mid-April all closed

Aldi completed purchase of 66 Bottom Dollar stores from Delhaize

GNC to Strengthen Supplement Quality Control in light of NY State Attorney General Accusations

Swiss airport retailer Dufry AG buys World Duty Free for $3.9 Billion

From Albertsons to Haggen in 36 hours: A step-by-step look at a store conversion

When Drones Aren't Enough, Amazon Envisions Trucks with 3D Printers

Quarterly Same Store Sales Results
Finish Line Q4 up 2.6% with sales up 6.3% - full year comp's up 3.2%
Belk Inc. Q4 up 2.4% with net sales up 5% - full year comp's up 1.5% with net sales up 2%


Last week's most popular news article --

Civil Demand Under Attack in Maryland Legislature - The Domino Theory? Last week the Maryland House of Representatives passed HB 1239 Civil Penalties for Shoplifting and Employee Theft - Repeal - FOR the purpose of repealing certain provisions establishing liability to a merchant for civil penalties for shoplifting and employee theft; and generally relating to civil penalties for shoplifting and employee theft. Editor's Note: This Bill actually deletes the provisions for retailers to collect civil demand funds regardless of whether it's shoplifting or internal theft. According to our sources, the Bill 1239 now goes to the Maryland Senate floor this week and may pass. Interested parties may wish to contact the Maryland Retailers Association. Maryland Retailer Association - 410-269-1440
Maryland senate Judiciary Contact - Senator Bobby Zirkin - Chair, Senator Lisa Gladden - Vice Chair - 410-841-3623 - 1-800-492-7122 x3623, 2 East Miller Senate Building, Annapolis MD 21401. View the House Bill 1239 here. maryland.gov


IAI's Elite Training Day: "Do it now" says David Lund, VP of LP, Dick's Sporting Goods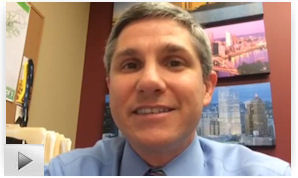 With spring officially here, David Lund, CFI, VP of Loss Prevention for Dick's Sporting Goods, has a busy, action-packed calendar. But there's one event he says he's sure to attend next month: IAI's Elite Training Day on April 14-15 in San Antonio, Texas. The Elite Training Day is the only event specifically designed for the interview and interrogation community.
To learn more about the event and see the full lineup of elite speakers, click here.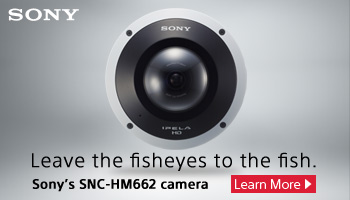 All the news - One place - One Source - One Time
The D&D Daily respects your time
& doesn't filter retail's reality
Report Your News!
(content subject to approval)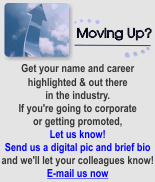 Vendor Spotlight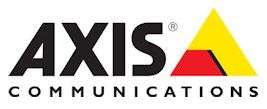 Axis boosts mid-range HDTV PTZ cameras with improved mechanical performance, high zoom and wide dynamic range
AXIS P56 Series comprises aggressively priced, high-performance HDTV pan/tilt/zoom dome network cameras that are ideal for retail and city surveillance applications.

The series offers all the major requirements for a PTZ camera, including a continuous 360-degree pan for robust mechanical performance, HDTV 720p and 1080p with optical zoom, the latest in wide dynamic range technology, image stabilization and more.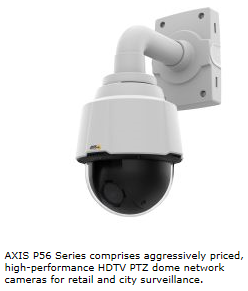 Axis Communications, the global leader in network video, today launched AXIS P56 Series, which consists of AXIS P5635-E and AXIS P5624-E PTZ Dome Network Cameras for wide area video surveillance in indoor and outdoor environments.

"The introduction of AXIS P56 Series changes the price point and performance level of mid-range PTZ dome cameras in the security market and will help bring quality video to retail, school and city surveillance applications without compromise," said Fredrik Nilsson, general manager, Axis Communications, Inc. "AXIS P56 Series delivers all of the major requirements for a PTZ camera at an attractive price for the majority of PTZ camera installations."

AXIS P5635-E is ideal for demanding indoor and outdoor video surveillance applications such as city surveillance. It is an HDTV 1080p camera with 30x optical zoom, enabling fine details to be captured at a distance. It features a 360-degree continuous pan capability, with no mechanical stop, for fast camera repositioning and smooth, continuous tracking of an object.

AXIS P5635-E has day/night functionality and good low light performance. Its support for Axis' unique Wide Dynamic Range - Forensic Capture (120 dB) enables details in both very bright and dark areas of a scene to be visible. The camera also offers Axis' Electronic Image Stabilization for better video and bandwidth savings in vibrating conditions.

Read more here.


Loss Prevention News Network

Delivering LP in a
Franchise World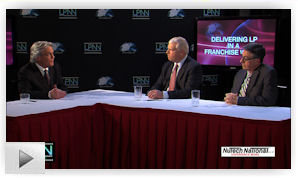 Van Carney, Director of Safety & Loss Prevention, Domino's Pizza, and David Johnston, Sr. Director Loss Prevention & Corporate Security, Dunkin' Brands Inc., discuss the challenges of delivering LP services in a franchise environment. Between the two companies, Domino's and Dunkin' Brands have over 22,000 stores combined doing over $17 billion in sales. David and Van tell us about the structure of their LP programs, the technologies they've implemented and the consultant-type role they take with franchisees, helping individual business owners understand and apply corporate LP practices.
---
Jackie Andersen, Director, Retail Strategic Accounts, MultiSight, rejoins Amber for another LPNN Quick Take. Learn about MultiSight's recent launch into the LP market and how they keep up with the quick speed of retail. Jackie and Amber also talk social media boundaries.

Solution Providers, have a video or commercial you want to publish? Contact us.



"U-Tip - The Two Minute Tip"
Featuring Brad Reeves, Director of Loss Prevention, A&P
Brad Reeves, Director of Loss Prevention for The Great Atlantic & Pacific Tea Company, talks about developing a strategy to create great teams in this "U-Tip" video. Anyone can hire employees. But hiring employees who have excellent growth potential and are highly talented is a learned skill. Brad breaks down the process into three core areas - identifying talent, training/development, and performance management. Learn how positive reinforcement and creating a culture of development can help you find the best fit for any position you are looking to fill.
One little piece of advice could make all the difference in someone's career.
Send in Your Own U-Tip - Help the Industry Grow

Everyone's Invited and Everyone Has a Tip!
Help your industry - Share Your Tips & Advice and maybe even some of your mistakes. No invitation needed! Just send in your own video or arrange a time to film one at one of our upcoming LPNN shoots. Who knows who'll be impacted. After all, it's all about helping the LP community grow one executive at a time. Contact us to learn more.

e-commerce

Sponsored by The Zellman Group
Apple, Google must sign fraud code for e-payments, says PayPal
PayPal Australia says it is worried big tech players such as Apple and Google muscling into payments without signing up to fraud codes of conduct are threatening confidence in electronic payments. In its submission to the final report of the Murray financial system inquiry, PayPal called on the government to require participants in the payments system to abide by the e-payments code, which is administered by the Australian Securities and Investments Commission. This was recommended by the final report of the Murray financial system inquiry. "In the spirit of trying to future-proof the economy for digital and mobile, we recommend the e-payments code be extended to digital wallets. A real simple example would be authenticating and paying with your fingerprint. Three years ago it is not something anybody would have thought about." The e-payments code governs the allocation of liability when there is a fraudulent electronic payment. Generally, when someone uses a stolen or lost credit or debit card in person, the bank takes the liability. If it is an online payment, the bank will reimburse the customer, but then "chargeback" the merchant for the loss.
smh.com.au
Online crooks prefer famed 'Black Card'
Elite credit cards, like the famous "Black Card" by American Express, are twice as likely to be used in a fraudulent e-commerce transactions than regular credit cards, new data shows. Elite cards like the American Express Centurion, dubbed the the Black Card for its color, are used in fraudulent online transactions 1.7% of the time, according to new data from Forter, which helps retailers protect against fraud. By contrast, gold and platinum cards come with a 1% fraud rate, while corporate cards are used for fraud 0.7% of the time, according to Forter's data, which is slated to be released on Monday. Crooks like elite cards because of their higher credit limits, explained Noam Inbar, Forter's vice president of business development. Plus, they are less likely to be declined by the retailer, she said. Online fraud picks up between 2 am and 6 am when it is 10 times as high as the rate of fraud between 2 pm and 6 pm, Forter said. Forter also found that fraud rates drop on Black Friday and Cyber Monday when everyone else is shopping, but perk up on Christmas Eve and Christmas Day - by over 200% compared to the average - when most legitimate shoppers are staying away from online shopping.
usatoday.com
"Fraud is not a person - it is a dynamic grouping of statistics that deviate from the norm."
Stuart B. Levine, CFI, CFCI
CEO, The Zellman Group & Zelligent


ORC News
Sponsored by Security Resources
Costa Mesa, CA Audeze warehouse hit for $262,000 of high-end headphones The six thieves struck in the middle of the night, cutting a hole through a corrugated roll-up door and slinking across the floor to avoid detection. They took their time, sorting through boxes in the factory, looking for the goods. Not once did they rise more than 18 inches off the floor during the two hours they ransacked the business, their faces and hands concealed by hoods, hats, gloves and bandanas. Like characters out of a jewel heist movie, the perpetrators were organized and methodical. They lined up the plunder along the floor and pushed it through the square hole they had cut in the door to a truck waiting outside the nondescript industrial building, surveillance videos later showed. The loot? $262,000 worth of high-priced headphones - 180 of them to be exact, with a retail price of up to $1,945 apiece. The Feb. 28 caper shook the company that manufactures the premium headphones, a small Costa Mesa outfit called Audeze, whose factory the criminals targeted. The loss of so much inventory added further delays to Audeze's already backlogged deliveries. ocregister.com

Brampton, ON women charged in theft of $2,500 in merchandise from Real Canadian Superstore Three Brampton women have been charged with theft after attempting to leave a local grocery store with nearly $2,500 in merchandise Sunday night. At around 6:50 p.m., the group of females was observed removing cosmetics from their packaging while inside the Real Canadian Superstore on Guelph St. in Georgetown. The suspects then left the store without attempting to pay for the items and were arrested as they tried to load the stolen goods into a vehicle. A total of $2,450.87 worth of merchandise ranging from groceries, clothes and cosmetics was returned to the store. insidehalton.com

Three Romanian nationals arrested in Moberly, MO for stealing $1,000 of baby formula Moberly police arrested three people Saturday afternoon at the Wal-Mart Supercenter for stealing baby formula. Florentina Lordache, 25, Elena Nistor, 35 and Florin Dumitru, 35 are charged with felony stealing. Moberly police officers were dispatched to the Wal-Mart around 3 p.m. Security at the store told officers these were the same people wanted for stealing baby formula at other Wal-Mart stores across the state earlier in the week. Officers said the three were attempting to steal $1,000 worth of baby formula from the Moberly store. Police said the three are Romanian citizens from the state of California. Officers searched the car they were driving and found over 80 cans of baby formula. abc17.com
Port Authority PD nabs 'mule' for ID theft ring at George Washington Bridge after shopping sprees A Bronx man who investigators said worked as a "mule" for an ID theft ring was arrested by Port Authority police at the George Washington Bridge after buying iPads, iPhone and other pricey electronics with credit cards in unsuspecting victims' names at the Walmart in North Bergen. Paul J. Cole, 33, was charged with fraudulent use of credit cards, driving with a revoked license and unsworn falsification after Port Authority officers nabbed him Friday afternoon. Cole, who has two previous felony convictions for ID theft, was carrying bogus driver's licenses from Ohio and New York, at least two phony credit cards he obtained using those licenses and other identifying information for potential victims in Florida, authorities said. Authority detectives were working with their counterparts from North Bergen and from Morris County, where sources told reporters it's believed Cole did the same thing at the Rockaway Mall. cliffviewpilot.com

Centre Hall, PA woman accused of attempting to steal $700 worth of merchandise from Macy's A Centre Hall woman faces charges after a reported retail theft this weekend. Victoria Hoover, 32, is accused of retail theft and receiving stolen property after a reported incident Saturday evening at Macy's Saturday evening, police said. Hoover is suspected by State College police of attempting to take $700 of merchandise from the store in the Nittany Mall. Hoover was arraigned before District Judge Allen Sinclair, who set bail at $5,000, and taken to Centre County prison. A preliminary hearing is scheduled for Wednesday. centredaily.com
Do you have an ORC case to share?
Share your ORC news and help the industry grow

Retail Crime News

Sponsored by NuTech National
Man dead after police standoff at Peterborough, Ontario, Walmart A four-hour police standoff in a Walmart parking lot came to a bloody end Saturday night with one man dead inside a vehicle. A 58-year-old man is dead and the Special Investigations Unit (SIU), Ontario's police watchdog group, has been called in to investigate. When a gunshot was heard at 8 p.m., city police officers and paramedics approached the vehicle and found the man dead, the SIU said. People on the scene report the man died from a a self-inflicted gunshot wound. An autopsy is planned for Monday morning in Toronto. More than 300 shoppers and staff were allowed to leave a Peterborough Walmart, the city'sgest department store, at about 8 p.m. Saturday after the store had been under a lockdown since 5:30 p.m. The area was blocked off by police and people inside Walmart were moved to the back of the store. People were led out of the Walmart through a rear door and onto buses as police continued to deal with a crisis in the parking lot in front of the store. A source at the scene says a shot may have been fired at the Walmart late Saturday afternoon, bringing the police emergency response team to the scene. "From what we heard, it was a suicidal person sitting in their vehicle," a woman who didn't give her name said. "So people were stuck sitting in their cars. It was kind of nerve-wracking." torontosun.com
Officer involved in Elizabethtown, KY Kroger shooting Authorities are investigating a domestic dispute that led to an officer-involved shooting around 8 p.m. Sunday in Elizabethtown. According to a reports, the incident happened in the gas station at the Kroger located near Towne Mall. Officials say it stemmed from a domestic dispute involving a man who was allegedly beating woman. An Elizabethtown Police officer who was nearby talked to a witness who informed him of the situation said the man had a gun. It is unclear if the suspect brandished a weapon. Words were allegedly exchanged leading to the suspect being shot twice by the officer. wave3.com

Bandido's motorcycle gang member suspected in Applebee's shooting in Albuquerque, NM A member of a motorcycle club that was having a charitable fundraising event Sunday night at a family restaurant wound up getting shot in the parking lot by what police believe was a member of the Bandido's motorcycle gang. The incident occurred about 7:30 p.m. at the Applebee's restaurant at Academy and San Mateo NE, after "words were exchanged" inside, leading to an altercation that spilled into the parking lot, where multiple shots were fired. The victim was shot in the leg and taken to the hospital with apparently non-life-threatening injuries, according to people who saw the aftermath. abqjournal.com

Springfield, MO., Police Chief Paul Williams "optimistic" about curbing shoplifting "hot spots" at 5 Walmart Supercenters "We actually had a really good meeting with them this week," said Williams. "They have a couple of new folks in town and I think that helped." A police department analysis of crime statistics shows that the city's five Walmart Supercenters are "hot spots" for shoplifting and theft, with 911 call frequencies that are noticeably higher than other large retail stores, including Walmart's own Neighborhood Markets and Sam's Clubs. The only other commercial center with a similar number of calls in 2014 was the Battlefield Mall, which is more than six times larger than a typical Supercenter and contains dozens of individual businesses. Shoplifting and other property crimes make up a large part of the incidents tracked as part of the national Uniform Crime Reporting program. The comparatively high number of crimes reported in Springfield - which at times is taken out of context - has contributed to the city being listed as a high crime city on several online lists. news-leader.com
Walgreens Loss Prevention officer Arrested; drives car into unruly customer in Albuquerque, NM A Loss Prevention officer landed behind bars Thursday after police say he intentionally drove a car into a man he had just kicked out of a Walgreens store in Albuquerque. Justin Aguilar, a 20-year-old loss prevention officer at the Walgreens, was charged with aggravated battery, robbery and aggravated assault in a case that started when he tried to remove an unruly man from the business. Albuquerque police said Robin Monfort, 36, was causing a disturbance with a cashier and Aguilar thought Monfort was trying to defraud the business. Aguilar escorted Monfort from the store with another loss prevention officer when Monfort pulled out a baton and started swinging it at the two employees, according to the complaint. Monfort then grabbed a can of Mace and sprayed it. The other employee was struck in the face and retreated, but Aguilar avoided the spray. Police said Aguilar then got into his vehicle and drove after Monfort, intentionally running into him at a nearby parking lot. A witness told police that Monfort was knocked unconscious for several minutes, according to the complaint. Witnesses told police that Aguilar took a gun, which Aguilar said was a pellet gun, from his car, and pointed it at Monfort and took the man's baton and Mace. When Monfort got up and tried to flee, Aguilar chased after him and sprayed Monfort with the Mace, according to the complaint. Police arrived and arrested both men. Monfort was charged with two counts of aggravated assault, the complaint states. krqe.com
Sharon Hill, PA man indicted in 2013 Philly jewelry heist A Sharon Hill man is among four people indicted under the Hobbs Act for an alleged 2013 robbery of a Philadelphia jewelry store that deals in interstate commerce. Jibri Cunningham, 27, Tajeldin Cunningham, 28, Samar Taylor, 26, and Lavell Carter, 22, all of Philadelphia, have each been charged with robbery interfering with interstate commerce and brandishing a firearm in the commission of a crime of violence. Federal prosecutors claim the defendants threatened the owner of H&Y Royal Jewelers and his family with handguns during the Dec. 27, 2013, robbery. The indictment indicates the robbers used a .9mm Glock handgun and a Taurus .9mm handgun in the commission of the robbery. delcotimes.com

Family Dollar Employees in Dayton, OH Fight Back, Subdue Shoplifter After She Attacks Family Dollar employees are being credited with subduing a would-be shoplifter until police could arrive. Officers were called to the store on Wayne Avenue just before 7 p.m. Saturday. "She freaking attacked me in the head big time. My hair's falling out, I feel like there's blood in my mouth." That's part of the 911 call police received from the store on Wayne Avenue just before 7 p.m. Saturday. Police say Sparkle Colquitt loaded her cart full of stuff and then tried to leave. As she was leaving, the cashier confronted her. That's when, police say, Colquitt attacked! Other employees jumped in and were able to hold her down until police arrived. abc22now.com

Violent armed robbery caught on camera in Tampa, Florida Investigators in Tampa hope security video from a violent armed robbery will help lead to arrests. Three suspects entered a food mart and brutally forced those inside to help them carry out a robbery. The suspects took money from the registers and a safe and one suspect shot a person inside the store, causing serious injuries. The victim is expected to survive. One suspect was also shot, but he was able to flee the scene. Officials said they were able to catch him later. The suspect was treated at a Tampa general hospital for non-life threatening injuries. He now faces charges for armed robbery. The suspect that was arrested also had warrants out for car-jacking and grand theft auto. khq.com

Cargo Theft: 3rd Man charged with the theft of 107 guns being shipped to Gander Mountain in Houston A third person has been arrested in a conspiracy involving the theft in Arkansas of a shipment of approximately 107 guns headed to Gander Mountain stores in Houston. Court documents show that Markeith Deshun Thomas, 36, of Memphis was arrested on a federal warrant in Memphis last week and was taken to Little Rock, where he made an initial appearance this week before U.S. Magistrate Judge Jerome Kearney on a charge of conspiracy to possess and dispose of stolen firearms. In early March, a grand jury in Little Rock indicted Curtis Earl Evans and Mario Marquell Ward, both of Memphis, on the same charge. A federal affidavit linking the three men to the Jan. 11 theft of guns from the back of a tractor-trailer rig parked at a roadside truck parking area off Interstate 55 in Mississippi County shows that Evans was arrested first, on Feb. 10, and Ward was arrested Feb. 27. It said a federal agent received information Feb. 26 that led to Thomas' arrest. arkansasonline.com

Walmart back open after two-alarm McDonald's fire in San Leandro, CA A two-alarm fire at a McDonald's inside a Wal-Mart forced the store to be evacuated and closed through the night and into Sunday morning, an Alameda County Fire spokeswoman said. Nobody was injured in the blaze, which started around 7:35 p.m. Saturday in the kitchen of the McDonald's that's inside the Wal-Mart at 1919 Davis St., spokeswoman Aisha Knowles said. Arriving fire crews saw smoke coming from the roof, necessitating a call for a second alarm that later was canceled, Knowles said. A sprinkler system inside the store activated, limiting the spread of the fire, and firefighters knocked it down within 10 minutes, Knowles said. contracostatimes.com

Online scammer sent empty boxes to victims
Joe Graziano Jr. was a high-ranking bank administrator who lived a life of fancy cars, expensive watches and casino tabs -- even though his tax returns claimed he made around $8,000 a year. "He embezzled approximately $2.5 million from that bank," said U.S. Postal Inspector Dave Gealey. While Graziano worked as a corporate trust administrator, inspectors said he shifted money from his bank's customers into accounts he controlled at another bank. But, one scam wasn't enough. Graziano then decided to start selling high-tech equipment online. "He was putting iMac computers, high-end computers for I believe he was selling them for a lot cheaper than you can buy them for at a retail store," said Gealey. Once he was paid, he would mail out boxes using a "Click and Ship" account. But there was a catch. "Customers would receive them, and of course they would open them up and it's totally empty," explained Gealey. Customers would contact Graziano to complain. Twenty-four victims lost more than $30,000. Postal inspectors quickly got involved and found Graziano was putting fake stickers on the boxes indicating weight and confirmation. news4jax.com
Stolen trailer with $1 million worth of 'top-end' Keen shoes, 5,800 pairs, found in Utah, stolen in Portland - Two suspects arrested

Walmart in Buckeye evacuated after bomb threat - a man was arrested early Sunday after police said he walked into the store and announced that he had a bomb in his backpack

Woman arrested in $1,200 Waynesboro, PA Speedy's Food Mart thefts

Medford, MA man admits to 9 armed robberies

7-Eleven employee arrested for $4,000 theft from multiple stores in Portland, OR

Suspects make off with cash after smashing car into Little Caesar's in Houston

Houma, TX Police make one arrest in jewelry store smash and grab

Jared Boutique in the Arundel Mills Mall, Hanover MD hit by a 5 member Distraction Team; loss of merchandise was valued at $18,397

Dundalk, MD Police look for man who stole a ring from JC Penney worth $2K


Robberies and Burglaries
● AT&T - Wichita, KS - Armed Robbery
● Circle K - Richland Co, SC - Armed Robbery
● Circle K - Phoenix, AZ - Armed Robbery
● Community Choice Pharmacy - New Orleans, LA - Armed Robbery
● CVS - Shelby, NC - Armed Robbery
● CVS - Kingsport, TN - Armed Robbery
● Dollar General - Pittsville, MD - Armed Robbery
● El Rincon - New Oxford, PA - Robbery
● Family Dollar - Racine, WI - Armed Robbery
● Family Dollar - Charleston, WV - Armed Robbery
● Family Dollar - Dayton, OH - Robbery
● Fefi's - Altoona, PA - Armed Robbery
● Fiesta Mart - Tulsa, OK - Armed Robbery
● Fresh Thyme Farmers Market - Columbus, OH - Armed Robbery
● George's Camera - Kearny Mesa, CA - Burglary
● Hess - Berkeley, NJ - Burglary
● Houston 420 - Houston, TX- Armed Robbery/ Shooting
● Karl's Canteen - Stephenville Crossing, NF, CN - Robbery
● Larsen Drug Store - Minot, ND - Robbery
● Metro PCS - New York, NY - Armed Robbery
● Pace Mart - Allentown, PA - Robbery
● Pet Valu - N. Dundas, ON, CN - Robbery
● Sprint - Pittsfield, MI - Burglary
● Stop and Shop - Texarkana, TX - Armed Robbery/ stabbing
● Stop In Food - Boones Mill, VA - Armed Robbery
● Tuma Mini Mart - Cranston, RI - Shooting
● Walgreens - Flint, MI - Armed Robbery
● Wood's Foods - Conroe, TX - Burglary
● 7-Eleven - Lindenhurst, NY - Robbery
● 7-Eleven - Chicago, IL - Armed Robbery


Featured Job Listings
Sponsored by NuTech National
Feature Your Job Here For 30 Days -
70% Aren't On the Boards
VP of LP
Mattress Firm
Houston, TX
Mattress Firm
Director AP
Big Lots
Columbus, OH
Big Lots
Director of LP
Haagen Grocery Stores
Seattle, WA
Supervalu
Director of LP
PacSun
Anaheim, CA
PacSun
Director Global AP
KFC & PH
Plano, TX
YUM! Brands
VP Supply Chain, LP & Safety
Ross Stores
Ft. Mill, SC
Ross Stores
VP of Sales
Checkview
Chanhassen, MN
Checkview
Regional Dir AP
Rite Aid
Albany, NY
Rite Aid
Regional Dir AP
Rite Aid
Warwick, RI
Rite Aid
Regional Dir AP
Rite Aid
Baltimore, MD
Rite Aid
Dir of AP Dist. Centers
Dollar General
NA
Dollar General
Director of Divisional LP
Dollar General
Goodlettsville, TN
Dollar General
AP Manager
Ralph Lauren
New York, NY
Ralph Lauren
Regional LP/Safety Mgr
American Signature, Inc
Chicago, IL
American Signature, Inc
Regional LP Mgr
Dunham's Sports
South Central KY, Central TN or NC
Dunham's Sports
Regional LP Manager
National Stores
Chicago, IL
National Stores
Regional LP Manager
National Stores
Northern Bay Area, CA
National Stores
Regional LP Manager
National Stores
Phoenix, AZ
National Stores
Market Asset & Profit Protection Manager
Sears
Little Rock, AR
Sears Holdings Corp
Zone Asset & Profit Protection Mgr
Sears
Cincinnati, OH
Sears Holdings Corp
Zone Asset & Profit Protection Mgr
Sears
Cleveland, OH
Sears Holdings Corp
Market Asset & Profit Protection Mgr
Sears
Los Angeles, CA
Sears Holdings Corp
Zone Asset & Profit Protection Mgr
Sears
Houston, TX
Sears Holdings Corp
Zone Asset & Profit Protection Mgr
Sears
Dallas, TX
Sears Holdings Corp
LP Manager
Bowlmor AMF
Long Island, NY
Bowlmor AMF
LP Manager
Bowlmor AMF
Dallas, TX
Bowlmor AMF
Market AP Specialist
REI
San Francisco, CA
REI
Market AP Specialist
REI
Chicago, IL
REI
Sr Retail AP Specialist
REI
Bloomington, MN
REI
Security Officer
Wegmans
Pottsville, PA
Wegmans
Sales Representative
NuTech National
Maitland, FL
NuTech National
National Account Executive
Checkview
Northeast Region
Checkview
National Account Executive
Checkview
United States
Checkview
Corporate Investigator
Confidential
San Francisco Bay, CA
Confidential
National Account Manager
Vector Security, Inc
TBD
Vector Security, Inc

Limited Time Only - Post Your Multi-Unit LP jobs for FREE - Learn More Here


Daily Job Alerts


Appearing One Day Only
View our Internet Jobs Archives here
Regional LP Manager
AutoZone
Akin, SC
AutoZone
Division LP Manager
Bloomingdale's
New York, NY
Bloomingdale's
Safety & Security Team Lead
IKEA
Bloomington, MN
IKEA
LP Corp Senior Mgr
JC Penney
Dallas, TX
JC Penney
LP Supervisor
JC Penney
Escondido, CA
JC Penney
District LP Specialist
Smith's Food and Drug
Santa Fe, NM
Kroger
Dept Mgr LP & Safety
Lowe's
New York, NY
Lowe's
LP & Safety Spec
Lowe's
Coralville, IA
Lowe's
Dept Mgr LP & Safety
Lowe's
City of Industry, CA
Lowe's
Dept Mgr LP & Safety
Lowe's
Yuma, AZ
Lowe's
Asst LP Mgr
Neiman Marcus
Bellevue, WA
Neiman Marcus
AP Manager
Sam's Club
Beavercreek, OH
Wal-Mart
AP Manager in Training
Walmart
Horizon City, TX
Wal-Mart
AP Manager in Training
Walmart
Martinez, GA
Wal-Mart
AP Manager in Training
Walmart
Biloxi, MS
Wal-Mart
AP Manager in Training
Walmart
Paris, TX
Wal-Mart
AP Manager in Training
Walmart
Heber Springs, AR
Wal-Mart
AP Manager in Training
Walmart
Palatka, FL
Wal-Mart
AP Manager
Sam's Club
Laurel, MD
Wal-Mart
LP Manager
Sears
Brandon, FL
Sears Holdings Corp
LP Manager Hrly
Sears
Vienna, WV
Sears Holdings Corp
LP Manager
Sears
Toms River, NJ
Sears Holdings Corp
Mgr AP Supply Chain Security & Safety
Walgreens
Edwardsville, IL
Walgreens
LP Manager
NAPA
Latham, NY
NAPA
Regional LP Manager
Compass Group
Chicago, IL
Compass Group


Home of the Industry's Original
On the Move

Jeff Robinson, CFI was promoted to Director Loss Prevention for Gap, Inc.
Jordan Rivchun was promoted to Senior Regional Loss Prevention Manager for DSW.
Jim Roper was named Regional Asset Protection Manager - Eastern Region for Meijer.
Edwin Adside was named Southeast District Operations Manager for Cabela's.
Gregory Jimenez was named Regional Loss Prevention Manager for Dollar General.
Stephen Held was named District Services Manager for The Home Depot.
Robert Grant was promoted to Area Loss Prevention Manager for Ross Stores.

Post Your New Job or Promotion!
See all the Industry Movement


Your Career
Sponsor this section of the Daily
How to Fall In Love with Mondays
Mondays can be filled with dread, whether you're at the top of your career or still climbing the ladder. This beginning day of the week, though, doesn't have to bring about misery for you and your job. If you find yourself having trouble getting out of bed on Mondays, try these strategies to rediscover your love for this day. Learn new skills
How to Boost Employee Happiness Without Spending any Money When bosses and leaders find out their employees are unhappy they try to solve the problem by using money: giving bonuses can help for a little bit, but there are other, free, ways to achieve happiness in your team. Give them freedom
Last week's most popular articles--


The Five Key Reasons Why You Procrastinate Procrastination takes away our productivity. It's something we all are guilty of, and being able to deal with it is a strategy we all could use. The next time you want to put off that project or task a little longer, just think of the reasons why you're doing it. Here are some common excuses and some help getting over them. Outside your comfort zone?
One Simple Exercise that Can Help You Think Through any Big Decision When faced with a tough choice, anxiety can be our worst enemy. But with a little mental exercise, we can turn that enemy into a strong ally. With the help of this ancient Greek exercise, making decisions can get a little easier. Look at the positive and negative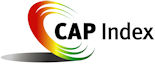 Tip of the Day
Sponsored by Vector Security
'Support' is not something that can be expected or is given

It's what you Earn

Just a Thought,
Gus







Upcoming Events
---
Recruiting?
Get your job e-mailed to everyone... everyday
Post on our Featured Jobs Board!
Reach your target audience in 2015 every day!
Request our 2015 Media Kit
update account / change e-mail
unsubscribe FEEDBACK
www.downing-downing.com

Advertise With The D&D Daily




36615 Vine Street, Suite 103
Willoughby, OH 44094
440.942.0671
copyright 2009-2019
all rights reserved globally