The D&D Daily Mobile Edition
March 31,

2015



The LP Industry's #1 News Source - Informing, Educating and Instilling a sense of community


News Brief
Sponsored by WG Security Products, Inc.
Active Shooter Lawsuit - Jury Awards Families $38.5M against guard firm U.S. Security Associates Inc., of Georgia A Common Pleas Court jury on Monday awarded more than $38.5 million in punitive damages against a security-guard firm for the families of two women killed by a coworker at the Kraft-Nabisco cookie plant in Northeast Philadelphia in 2010. The decision follows another jury's decision to award $8.02 million in compensatory damages to the families of LaTonya Brown, 36, and Tanya Wilson, 47. Brown and Wilson were fatally shot by Yvonne Hiller, whom a judge said suffered from mental illness and believed her coworkers were poisoning her. U.S. Security Associates Inc., of Georgia, was found negligent by a prior jury that awarded the compensatory damages. That jury deadlocked on punitive damages, so the second jury heard the case for punitive damages and decided on an award of $38,512,600. Shanin Specter, an attorney representing the two families, said that two security guards ran from their post at a security shack when confronted by an armed Hiller, who had been escorted from the plant earlier. One guard warned a mechanic outside the building that Hiller was back with a gun, but neither guard took any other steps to warn the rest of the 120 people who were working at the plant the night of the shooting.

In a statement, U.S. Security Associates said it intends to appeal the decision and "believes that its personnel on duty on the night of the [Kraft-Nabisco] shooting made reasonable decisions and acted with courage in the face of a direct threat to their own lives. In no sense did they or USSA display an intentional disregard for the safety of others." philly.com

Home Depot names first-ever Chief Information Security Officer Jamil Farshchi, who most recently served as CISO for Time Warner, will have responsibility for managing Home Depot's information security, data protection and vulnerability management. He will report to the chain's CIO, Matt Carey. Prior to Time Warner, Farshchi was VP for global information security at Visa Inc. chainstoreage.com

Micro Center finds fraud in buy-online pick-up at store promotion The option to buy online and pick up purchases in bricks-and-mortar locations has opened a whole new avenue for identity thieves to cash in. Computer and electronics retailer Micro Center recently ran a special promotion to bring traffic into stores: Customers could make purchases online, and then pick up their orders in a store in as little as 18 minutes. Skip Myers, Micro Center's director of loss prevention and risk strategy, and his staff were monitoring transactions and noticed multiple orders for several Apple products, which were running into the thousands of dollars. The credit cards used in the transactions all had the same name but the credit card numbers were different. In addition, he noticed that the name was somewhat unusual. A search engine showed information from the Department of Corrections with her name, her picture and all the information on her conviction for credit card fraud and the name of her probation officer. Myers checked her Facebook page and found that "she was bragging about what she was doing, ripping off stores with phony credit cards," he says. "She even talked about where she had been and where she might be headed." The woman and her friends showed up at the Cleveland Micro Center, where local police had been notified and the three of them were arrested. nrf.com

Adidas rolls out Micros XBR loss prevention solution globally Employing 45 profit protection managers and using three different POS systems across 11 global markets, Germany-based vertical athletic apparel/footwear retailer Adidas does not have an easy time managing loss prevention. But as demonstrated in a presentation at the recent Oracle Industry Connect 2015 conference, Adidas is simplifying loss prevention with the use of the Micros XBR loss prevention solution. Adidas, which was an existing Oracle financials user, initially implemented XBR in its North American operation, where the retailer felt there would be the best commercial and functional fit. Satisfied with the comprehensive visualization XBR provided into North American loss prevention data, Adidas launched XBR in Europe in 2009, but encountered initial difficulties. However, Adidas retrenched and underwent a two-year global implementation plan that included change management focused on issues such as password-sharing and refund fraud,. The retailer focused on its own stores first and then implemented XBR in licensed stores. chainstoreage.com

Organizers expect 60,000 at 'Fight for 15' protest in 200 cities nationwide against McDonalds low wages on April 15th They also predict there will be strikes and support actions in 35 other countries. Organizers say they expect 10,000 people at the Fight for 15 protests in New York, Chicago and Los Angeles, with many college and high school students joining the actions. They chose April 15 because the date, 4/15, sounds like "for 15." Whether from Burger King or Walmart workers, much of the talk was about not being able to make ends meet. Some members of the Black Lives Matter campaign joined the session, and so did three octogenarians who spoke about participating in the famous 1968 sanitation workers' strike in Memphis, during which Dr. King was assassinated. To drum up support for the April 15 protests, several fast-food workers have gone on "freedom ride" bus trips to Tulane, Vanderbilt and other colleges, while pastors at dozens of churches in New York, Chicago and Detroit plan to tell congregants about the protests. McDonald's, the movement's main target, has shown no signs of bowing to the demands to raise pay or invite in a union. nytimes.com

EMV Migration Forum created the EMV Minimum Requirements Matrix An Excel spreadsheet retailers can download for help in developing strategies for implementation of EMV chip programs. The primary goal of the matrix is to help stakeholders understand the minimum requirements of chip deployment for the payments networks reflected in the document. To download the EMV Minimum Requirements Matrix, click here. csnews.com

'Chip-And-PIN' Cards Prevent Fraud Best: RILA - chip-and-signature isn't enough The results of a national survey of financial professionals endorsing "chip-and-PIN" cards as the best way to prevent fraud is getting a thumbs-up from the Retail Industry Leaders Association (RILA). The survey "should serve as a call to action for card vendors," Jim Kaitz, president and CEO of AEP, said. "Financial professionals clearly prefer chip-and-PIN over chip-and-signature in the fight against fraud, and they overwhelmingly believe in EMV." progressivegrocer.com

Florida Bill to de-criminalize juvenile shoplifting - Retailers worried it could impact Florida's $2B ORC problem The Bill looks to expand the juvenile citation program. First-time offenders are eligible to receive citations or be put into diversion programs. A proposal moving in the Capitol would allow those methods to be used on the second offense or beyond. Retailers are worried that the bill could limit consequences for shoplifters, and that could end up costing the stores. Organized retail crime goes beyond what people normally think of as simple shoplifting, it's a $2 billion dollar criminal enterprise in the state of Florida," said Samantha Padgett with the Florida Retail Federation. Padgett says without a limit on the program, juveniles could continue shoplifting or be recruited into shoplifting crime rings. "It says you can issue it for a second or subsequent offense and it puts no limit on that. What we would prefer is a limit of three," she said. Even lawmakers who supported the bill said it's important that police have the ability to know in the field if a juvenile has been in the citation program already. wctv.tv
University of Phoenix, ASIS Partner to Award Security Degree-related Scholarships The University of Phoenix and ASIS Foundation, a nonprofit organization dedicated to the advancement of the security profession though academic scholarship and research, have partnered to award 10 full-tuition scholarships to prospective students to pursue an undergraduate or master's degree at University of Phoenix. This year marks the fourth anniversary of the relationship. The application period for the scholarship opportunity is open through April 6. Individuals who are either working within the security field or aspiring toward a career in a security-related area are encouraged to apply. In addition to the existing security programs, University of Phoenix is offering two new degrees in security including Associate of Arts in Security Management and Bachelor of Science in Security Management. Each degree program has an embedded certificate -- Security Management Asset Protection/Loss Prevention Certificate in the Associates program and Critical Incident Response Certificate in the Bachelors program. hstoday.com

Men's Wearhouse plans to keep Jos. A. Bank's HQ in Hampstead — but with far fewer workers Men's Wearhouse Inc. plans to keep operations in Hampstead even after layoffs and transfers cut employee totals by about 40 percent at the headquarters of recent acquisition Jos. A. Bank. Houston-based Men's Wearhouse expects Jos. A. Bank's Hampstead facilities will have more than 450 workers in office, distribution center and tailoring service operations after restructuring and layoffs are complete. That's down from 778 employees reported to the Baltimore Business Journal in July. The company will cut 122 workers from the location by the end of the year, it told the state of Maryland Monday. bizjournals.com

541 Retail Data Breaches Occurred Since 2005, according to database - Check out this great research tool We came across a great new reference/research tool by a nonprofit, consumer advocacy group called Privacy Rights Clearinghouse, which has been tracking data breaches across multiple industries since 2005. You can search by year, industry and even by type of breach. From 2005 through March 2015, the group lists 541 retail data breaches - with methods including malware hacking, physical loss, insider threats, and various other forms of breaches. Not every data breach is the size of Target's or Home Depot's. As this source illustrates, criminals regularly target businesses and organizations of all shapes and sizes... And these numbers just reflect what has been publicly reported. privacyrights.org

P2P Encryption + Tokenization = Multi-Layered Defensive Strategy Against Cyber Attacks As a result of the prevalence of payment data breaches, the U.S. Payments Security Task Force (PST), formed in 2014 and comprised of U.S. issuers, acquirers, merchants and payment networks, is actively working to offer recommendations on how to navigate today's challenging and complex environment. PST, as well as the Payment Card Industry Security Standards Council (PCI), promotes point-to-point encryption and tokenization as key security technologies to combat electronic payment fraud. These methods secure sensitive credit card data, including the primary account number (PAN). Both methods can be used on their own or in combination, though using both together provides better protection. Utilizing both security technologies fosters a multi-layered defensive strategy, thereby improving the security of the entire payment ecosystem. edgl.com

UK: Online fraud prevention processes leading to loss of $4.4 b in genuine sales As online retailers battle with fraud by implementing authentication and verification processes, those same processes are costing them as much, if not more, in lost sales due to frustrated shoppers, according to a new report from ThreatMetrix. In their new report, 'Are You Treating Your Customers Like Criminals?', ThreatMetrix reveals the frustrating situation faced by retailers who, while trying to prevent fraud, are also risking abandoned purchases due to the extra verification processes needed. While the cost of online orders lost to fraud amount to nearly $4.4 billion in the U.K., ThreatMetrix claims that fraud prevention processes put in place could be costing them even more in lost business. That's because retailers' loyal shoppers are being turned away because web fraud systems often lack the ability to identify them as genuine shoppers. According to Tony Larks, Director, Communications, EMEA, at ThreatMetrix, even if a shopper is accepted "many ecommerce regulars are turned off by burdensome second level authentication such as 3DSecure, and abandon their basket". Compounding the problem is that many shoppers now log on from multiple devices and may not be recognized if they log in from a mobile device. bizreport.com

Law enforcement holds active-shooter exercise at Francis Scott Key Mall in Frederick, MD

Fishers, IN, PD begins Fishers Business Watch initiative to work with local Loss Prevention & retailers

Quarterly Same Store Sales Results
Books-A-Million Q4 up 1.7% with revenue up 1.8% - full year comp's up 0.4% with revenue up 0.8%
Conn's Q4 up 1.3% with revenues up 18.2% - full year comps up 8% with revenues up 24.4%





Jewelers Mutual Webinar - 2014 U.S. Jewelry Crime Stats
April 7 @ 3 pm EDT - April 9 @ 10 am EDT

JSA President John Kennedy and Vice President Scott Guginsky will be participating in webinars on April 7 and April 9 focusing on 2014 jewelry crime trends, JSA's statistics, and what jewelers need to do to better protect themselves from crime. To sign up for one of these sessions, click the link below. The same webinar will be conducted on Tuesday, April 7 and 3:00 p.m. EDT, and Thursday, April 9 at 10:00 a.m. EDT. This vital security information for owners and employees, available free and online, will provide advice to help your business avoid robbery, burglary and theft.

CLICK HERE TO REGISTER FOR A SESSION: http://www.research.net/s/JSAstats2014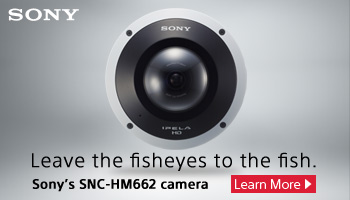 All the news - One place - One Source - One Time
The D&D Daily respects your time
& doesn't filter retail's reality
Report Your News!
(content subject to approval)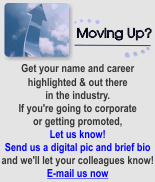 Vendor Spotlight


Loss Prevention News Network

Delivering LP in a
Franchise World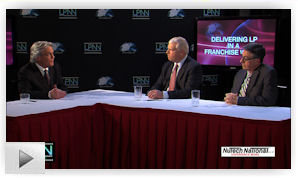 Van Carney, Director of Safety & Loss Prevention, Domino's Pizza, and David Johnston, Sr. Director Loss Prevention & Corporate Security, Dunkin' Brands Inc., discuss the challenges of delivering LP services in a franchise environment. Between the two companies, Domino's and Dunkin' Brands have over 22,000 stores combined doing over $17 billion in sales. David and Van tell us about the structure of their LP programs, the technologies they've implemented and the consultant-type role they take with franchisees, helping individual business owners understand and apply corporate LP practices.
---
Jackie Andersen, Director, Retail Strategic Accounts, MultiSight, rejoins Amber for another LPNN Quick Take. Learn about MultiSight's recent launch into the LP market and how they keep up with the quick speed of retail. Jackie and Amber also talk social media boundaries.

Solution Providers, have a video or commercial you want to publish? Contact us.


"U-Tip - The Two Minute Tip"
Featuring Brad Reeves, Director of Loss Prevention, A&P
Brad Reeves, Director of Loss Prevention for The Great Atlantic & Pacific Tea Company, talks about developing a strategy to create great teams in this "U-Tip" video. Anyone can hire employees. But hiring employees who have excellent growth potential and are highly talented is a learned skill. Brad breaks down the process into three core areas - identifying talent, training/development, and performance management. Learn how positive reinforcement and creating a culture of development can help you find the best fit for any position you are looking to fill.
One little piece of advice could make all the difference in someone's career.
Send in Your Own U-Tip - Help the Industry Grow

Everyone's Invited and Everyone Has a Tip!
Help your industry - Share Your Tips & Advice and maybe even some of your mistakes. No invitation needed! Just send in your own video or arrange a time to film one at one of our upcoming LPNN shoots. Who knows who'll be impacted. After all, it's all about helping the LP community grow one executive at a time. Contact us to learn more.

Press Releases

USS Presents Eco-Friendly, Sustainable BoxGuard

RANCHO CUCAMONGA, Calif., (March 30, 2015) - USS' premiere alarming box wrap has gone green. The BoxGuard has been engineered with a replaceable battery and battery-conservation mode that extend the life of the box wrap. The eco-friendly architecture prevents the need for a full box wrap replacement when the battery is depleted, saving LP budgets as well as the planet.

The BoxGuard is powered by an easily-accessible lithium-ion battery. Once depleted, the battery can be quickly replaced using a Phillips screwdriver, then the BoxGuard is ready to be placed back in service. The battery's life is extended through a battery-conservation mode that keeps the BoxGuard in a rest state while not in use. When the retailer deploys the BoxGuard on merchandise, the battery "wakes up" with a press of a button, and the alarm emits a single chirp to show that the box wrap is armed.

"The BoxGuard is one of our most adjective-laden EAS products — sleek, tangle-free, deterrent — and now we've added 'green,'" said USS President Doug McHose. "We realized that the only way to make a great box wrap better was to make it sustainable. When you replace the battery, you retain the box wrap. The merchandise is protected, the LP budget is protected, and the planet is protected."

More information about USS' BoxGuard can be obtained at the following link: http://ussinnovate.com/eas_tags/boxguard/.



About USS:
USS is the largest privately held loss prevention company in the U.S. The company's mission is to use advanced technology to help its customers combat theft and run their businesses more efficiently. While USS is best known for its Electronic Article Surveillance (EAS) tags and systems, the company is also a leading integrator of video surveillance systems, access control systems, and radio frequency identification (RFID) systems. USS has over 100 patents issued and pending, which testify to the company's spirit of innovation.

e-commerce

Sponsored by The Zellman Group
Data breaches hurt more than e-retailers' bottom lines
In the aftermath of 783 reported data breaches in 2014, e-retailers and the vendors that serve them need to take steps to reassure consumers and customers that their payment data is safe, said Bill Cohn, Vantiv Inc. director of product management, e-commerce, at the Merchant Risk Council's conference in Las Vegas this week. Each "compromised record" in a breach costs retailers an average loss of $201, plus the confidence of many former and would-be customers. He advised attendees to shore up their fraud defenses via tokenization-a technology that renders payment card data into seemingly unbreakable code-and software that allows retailers to receive updated payment card information for consumers whose cards have expired or been compromised. In the wake of recent data breaches, HSN Inc., has taken steps to tighten its fraud defenses, said Brodrick Williams, the e-retailer's operating vice president of fraud and loss prevention. Without being too specific, Williams said that within the past year, HSN has adopted token technology to combat fraud, "among other things." He says the retailer employs at least 35 workers in its fraud group, adding, "we can always use more help."
internetretailer.com
How Bitcoin Could Mitigate the 48% Surge in Online Banking Fraud
Online banking fraud rocketed 48 % to 60.4 million pounds in 2014 compared with 2013, according to a report released by Financial Fraud Action UK. As opposed to online banking where users can only rely on banks to secure their funds, Bitcoin is the great alternative which allows users to have an option of holding and securing their money. In spite of the 53,192 actual incidents of online banking fraud in the UK, FFA calls the issue "relatively modest" in a country where 30 million people use online banking. The figures in the report of FFA show a significant increase in the online banking fraud, however. FFA blames the rise in fraud on malware and confidence tricksters tricking users out of personal details. These statistics are not something that we are not familiar with and, in fact, unfortunately, these frauds are something that has been regularly happening. Bitcoin is argued to be insecure, and since it is not yet really regulated, people can't get any compensation for their loss. At the same time, it gives the option for users to take responsibility for his/her money by providing a transparent system, unlike the banks. It is only the users fault if his/her bitcoin is lost, unlike the banking system which things are unclear and complicated.
cointelegraph.com
Study: U.S. has fastest e-commerce growth rate in North America and Europe
Digital channels influenced $1.5T in-store sales in 2014: report
Amazon expands 1-hour delivery to Dallas
"Fraud is not a person - it is a dynamic grouping of statistics that deviate from the norm."
Stuart B. Levine, CFI, CFCI
CEO, The Zellman Group & Zelligent

ORC News
Sponsored by Security Resources
Toronto, Ontario's ORC Case Update - $1M seized Means Over $10 Million Probably Stolen? - Burlington Mall - Mapleview Centre - Markville Mall & several others hit by multi-million $$$ ORC Ring & Fencing Operation busted hitting the GTA this month A Burlington mall was one of the targets of thieves who stole more than $1 million worth of clothing during a crime spree, including $250,000 in Victoria's Secret bras, says York Regional Police. Investigators with York police say they dismantled a massive shoplifting ring operating across the GTA that stole more $1 million worth of high-end and designer clothing from area malls. York police's No. 5 District Criminal Investigations Bureau - Property Crime section began a shoplifting investigation following a theft from a clothing store at Markville Mall in Markham. Working closely with loss prevention investigators at stores like The Gap and Town Shoes, York police says it discerned a pattern of thefts involving similar suspects that began to emerge at various retail clothing locations.

On March 20, officers conducting surveillance on three of five suspects followed them across the GTA as they allegedly stole clothing from multiple retailers at various malls. One of the malls the suspects allegedly stole clothing from that day, say police, was Mapleview Centre. The suspects' car was stopped later that day with $7,500 in allegedly stolen high-end clothing found inside the vehicle, York police media relations Const. Andy Pattenden told the Post. Following the arrests, a Toronto home was searched resulting in more than $1 million in allegedly stolen clothing seized.

The basement was set up as a store with security and surveillance equipment", while the home's upstairs was being used as a storage area for more clothing, said Pattenden.

Three women and two men, all Toronto residents between the ages of 34-55, face a total of 19 charges such as theft, and possession of or trafficking in property obtained by crime.

The next court date for all five suspects is April 22 in Toronto.

Editor's Note: With recovering $1M in merchandise at the time of the search what does this mean in so far as how much did this ring actually steal? It had to be well over $10 million and that's a conservative estimate! Which puts this case at the top of ORC cases identified and busted in the GTA area. Great work on everybody's part. insidehalton.com
White Plains, NY Police expose nationwide 'smash-&-grab' jewelry robbers They'd been at it for months, calmly walking into pricey jewelry stores in broad daylight, smashing display cases with hammers and grabbing expensive Rolex watches. White Plains Detective Lt. Eric Fischer was preparing to coach his son's peewee football practice that Sunday morning in August when he was called in to work instead. The Tourneau store at The Westchester mall had been hit. The seemingly random heists usually took less than a minute, and netted hundreds of thousands of dollars' worth of watches from stores in Michigan, Nebraska, Mississippi, North Carolina, Maryland and other states. Over the next few months, thanks to a combination of technology, information sharing, a little luck and dogged, patient detective work, White Plains police uncovered a national crime ring said to be responsible for the Tourneau job and as many as 40 other smash-and-grab robberies. They supplied the FBI with intelligence and evidence that ultimately led to the arrests of Detroit-area "Red Wing" gang members on federal robbery and conspiracy charges. lohud.com

Wayne, NJ Police nab three for shoplifting at Lord & Taylor and Foot Locker Last Friday at 10:40 a.m. three suspects were observed by loss prevention officers at the Lord & Taylor department store in Willowbrook Mall removing numerous items of clothing and watches from display, hiding them in a baby stroller and leaving the store without paying for them, according to Wayne Police Capt. Laurence Martin. The three adults were stopped outside the store and were taken into the store's loss prevention detention office. Wayne Police Officer Lorenzo Pasano responded and conducted a search which revealed Lord & Taylor merchandise concealed in a beige handbag and a baby stroller belonging to Suleidy Morillo-Vasquez, 25, totaling $666.40. Also $231 in merchandise was found in a brown leather purse that belonged to Leticia Evangelista, 26, and $716 in merchandise was recovered from a Foot Locker bag carried by Manuel Morillo-Vasquez, 25. patch.com
Male ORC duo hits Home Depot for 'numerous' power tools in Westchester County - suspect had outstanding warrants

Elmhurst man hits Saks Fifth Ave. at Tanger Outlets for $2,079 - 17 pairs of sunglasses - had bolt cutters
Do you have an ORC case to share?
Share your ORC news and help the industry grow

Retail Crime News

Sponsored by NuTech National
Shoplifter threatened to shoot Food City store manager in Johnson City, TN One of two shoplifters threatened to shoot a Johnson City grocery store manager and ran from police on Monday, resulting in aggravated robbery charges. Robby Wayne Nutter, 37, and Wendy Nicole Rehart, 37, both Jonesborough, were arrested after the series of incidents that began at the Food City store. Police said Nutter and Rehart had concealed merchandise, and when they were approached by the store manager, Nutter threatened to shoot him with a gun. Both Nutter and Rehart ran from the store and fled in a vehicle. Police found their vehicle a short distance away with Rehart still inside, along with the stolen merchandise. Nutter was found on foot a short distance away, and he ran from police. He was arrested after a short chase. Nutter and Rehart were charged with aggravated robbery. johnsoncitypress.com

Work-from-home scam exposed: U.S. Postal Inspectors say online 'reshipping' company is a fraud This story will amaze you. We hear quite frequently about the various scams that are out there. Well, this one goes beyond anything we've ever seen. It's a special Taking Action investigation that has gathered the attention of U.S. Postal Inspectors and even the FBI. A Boaz woman first brought this to our attention. She wanted us to warn people that not all work from home jobs are legitimate. We began looking at it and found a web of deceit that stretched all across the country leaving a trail of victims in its wake. Our initial victim didn't want to be identified here, so for the sake of the story we'll call her Jane. She had gone online to look for a job and found what seemed to be a perfect fit. The company, PackAnyWere, had a huge online presence and hired her as a logistics coordinator. Yes, that's the name, and 'anywhere' is indeed misspelled. The company provided her with an employment contract, tax forms and within days, she began receiving packages in the mail. Her job was to open, inspect and inventory the packages, and then ship the merchandise to an address provided by the company. Jane was to be paid by direct deposit. After about a month and roughly a dozen shipments she had handled, the company made a deposit into her account, some $28,000. Luckily for her, the bank was paying attention. Never before had her account seen a deposit anywhere near that large, and they checked it out. whnt.com

Federal Grand Jury Indicts Six for Conspiracy to Use Stolen Credit Card Numbers; nearly $75,000 in merchandise United States Attorney Deborah R. Gilg announced the indictment of six people in a conspiracy to use stolen debit and credit card account numbers. An Indictment, unsealed today, alleges between March and September of 2014, Angel A. Oramas, Jorge E. Aleman Tsuhako, Vilma E. Fernandez, Anyier Paladon, Elain Cartaya and Yusnel Abreu Lamas, agreed to use account numbers of legitimate credit and debit card holders living in various states within the United States, Japan and Spain, that had been stolen and re-encoded onto other plastic cards. The legitimate card holders had possession of their credit and debit cards; however, their account numbers were stolen and allegedly used by the defendants to purchase merchandise, food, gift cards, and gasoline from southeast Nebraska merchants including Shopko, Walmart, Sam's Club, Home Depot, Hy-Vee Gas, Cenex, and J.C. Penney in Lincoln, Omaha, Grand Island, Beatrice, Crete and Gretna. Three of the defendants are charged in a second count of the Indictment with possession of 15 or more unauthorized "access devices"-- the stolen debit and credit card account numbers-- on April 21, 2014. A third count of the Indictment alleges the six defendants used the unauthorized account numbers to purchase merchandise valued at $74,772.50. The Indictment also alleges a 2004 Ford Super Duty Ford and an H&H utility trailer were used to commit the offenses, and should be forfeited to the United States. noodls.com

Suffolk Co, VA suspects sought in Credit Card Scheme Suffolk police need your help tracking down the suspects they say are using a stolen credit card. Surveillance cameras photographed a woman and three men right before detectives say they used a stolen credit card to buy items at a Food Lion on Portsmouth Boulevard. The crime allegedly happened on March 18. Police say the same suspects are also suspected in several other credit card fraud cases throughout Hampton Roads. wavy.com
Man wanted for setting arson fire at Houston Walmart The Houston Fire Department is asking for help identifying the man responsible for arson at a Walmart in southeast Houston. According to Crime Stoppers, in the early morning hours of Jan. 29 the man set fire to the inside of an empty shipping container behind the store on South Wayside Drive. The fire destroyed the container and caused heat damage to a rear wall. click2houston.com
Flash Mob in San Antonio
Clerk says young people swarm store and make off with goods. A store clerk tells News 4 San Antonio a group of young people made their way into the EZ-In convenience store along the 3700 block of S.W. Military Drive and made off with stolen goods. The employee, who didn't want to be identified, says the incident happened Sunday just before 4 a.m., and was caught on store surveillance cameras. The clerk says he's seen cases like this in other parts of the country, and on the internet they're called "flash mob robberies." The store clerk says about $45 worth of beer, soda, and candy were taken. The employee says it's not so much about the monetary value of the items, but he hopes by sharing the video others will be aware of what happened inside the store so it doesn't happen to anyone else. news4sanantonio.com
Sugar Land, TX Police investigating robbery at Helzberg Diamonds in First Colony Mall The Sugar Land Police Department is investigating a robbery that happened around 5:40 p.m. Monday at the Helzberg Diamonds store in First Colony Mall. Police said two men wearing bandanas came in the store. One of the men had a pistol and the other had a hammer, according to authorities. The men allegedly smashed a display case and stole an unspecified amount of jewelry. A woman who works in the mall near the store heard what was happening, so she grabbed her cellphone and started recording. The video is brief, but it shows the two men inside the store rummaging through jewelry cases before bolting for an exit. The men smashed cases and grabbed as much jewelry as they could before running out. Police were at the mall late Monday night trying to get an exact tally of how much jewelry was taken. Police said customers were in the store during the robbery but there were no injuries and no shots fired. click2houston.com


Duane Reade Shoplifter Brandishes Hypodermic Needles, Tells Employees He's HIV Positive A man caught shoplifting at a Duane Reade on Third Avenue and 57th Street was able to escape by brandishing hypodermic needles and telling workers he was HIV positive. Police say the suspect entered the Duane Reade at 949 Third Avenue around 2:30 p.m. last Monday and started grabbing merchandise off shelves and shoving it in his jacket pockets. When store employees confronted the man, police say he "displayed hypodermic needles from his pocket and stated he had HIV." He then fled with approximately $179 worth of merchandise. No one was injured. gothamist.com

Buffalo, NY man gets 6 months jail term; 94 prior shoplifting arrests A 60-year-old Buffalo man was ordered to serve a six-month jail sentence by Cheektowaga Town Justice Paul S. Piotrowski, court officials reported Monday. Rickie N. Latham of Comstock Avenue, pleaded guilty to a petit larceny charge linked to his arrest Dec. 29 at the Family Dollar Store on Genesee Street. In sentencing Latham, the judge cited his 94 prior shoplifting-linked arrests through the years. buffalonews.com

Perth, Australia scammed over 1,000 US bank customers in credit card scheme A PERTH man has been charged with allegedly scamming US-based bank customers by using their credit card details across Perth. As a result of the alleged fraud, the credit card details of more than 1000 bank customers in the US have been cancelled. Major Fraud Squad officers charged the 49-year-old East Cannington man after a search at his home on Friday, March 27. "It will be alleged that the man used the credit card details of multiple customers of a USA-based bank to carry out fraudulent transactions across the Perth metropolitan area," a WA Police spokeswoman said. Police say the transactions allegedly occurred between February 27 and 28. Officers allegedly seized two credit card writing devices and a large number of gift and credit cards in the man's home. Police inquiries into this matter are ongoing. The man has been charged with 69 counts of fraud and will appear in Perth Magistrates Court on April 9. perthnow.com

Payless Shoe Source bust cashier, Zoe Thompson for processing fraudulent returns and giving friends discounts in St. Augustine

Bridgeport, CT arrested for Mail Theft; totaled over $170,000 in purchases with fraudulent checks and credit cards

Jackson, TN Police Need Help Identifying Theft Suspect


Robberies and Burglaries
● AM/ PM - Fountain Valley, CA - Robbery
● Burditt Hill Market - Clinton, MA - Armed Robbery
● County Fair - Edinboro, PA - Burglary
● Cricket Wireless - Rockford, IL - Armed Robbery
● CVS - Spartanburg, SC - Armed Robbery
● CVS - Kendallville, IN - Robbery
● Dairy Land - Providence, RI - Armed Robbery
● Danny's - Weslaco, TX - Armed Robbery
● Discount Tobacco - La Vergne, TN - Armed Robbery/ suspect killed by owner
● El Provenir Market - Merced, CA - Armed Robbery
● Gander Mountain - Portage, MI - Armed Robbery
● Mac's - Brandon, CN - Burglary/ Vandalism
● Payless Shoe - Paso Robles, CA - Armed Robbery
● Rite Way Food - Pompano Beach, FL - Robbery
● Shopko - Alliance, NE - Robbery
● Sunoco - Hillsborough, FL - Armed Robbery
● Valley Market - Palolo Valley, HI - Robbery/ Assault
● WaWa - Port Richmond, PA - Robbery
● Walgreens - Alliance, NE - Armed Robbery
● Wood's - Conroe, TX - Burglary
● 7-Eleven - Orange Co, FL - Armed Robbery


Featured Job Listings
Sponsored by NuTech National
Feature Your Job Here For 30 Days -
70% Aren't On the Boards
VP of LP
Mattress Firm
Houston, TX
Mattress Firm
Director AP
Big Lots
Columbus, OH
Big Lots
Director of LP
Haagen Grocery Stores
Seattle, WA
Supervalu
Director of LP
PacSun
Anaheim, CA
PacSun
Director Global AP
KFC & PH
Plano, TX
YUM! Brands
VP Supply Chain, LP & Safety
Ross Stores
Ft. Mill, SC
Ross Stores
VP of Sales
Checkview
Chanhassen, MN
Checkview
Regional Dir AP
Rite Aid
Albany, NY
Rite Aid
Regional Dir AP
Rite Aid
Warwick, RI
Rite Aid
Regional Dir AP
Rite Aid
Baltimore, MD
Rite Aid
Dir of AP Dist. Centers
Dollar General
NA
Dollar General
Director of Divisional LP
Dollar General
Goodlettsville, TN
Dollar General
AP Manager
Ralph Lauren
New York, NY
Ralph Lauren
Regional LP/Safety Mgr
American Signature, Inc
Chicago, IL
American Signature, Inc
Regional LP Mgr
Dunham's Sports
South Central KY, Central TN or NC
Dunham's Sports
Regional LP Manager
National Stores
Chicago, IL
National Stores
Regional LP Manager
National Stores
Northern Bay Area, CA
National Stores
Regional LP Manager
National Stores
Phoenix, AZ
National Stores
Market Asset & Profit Protection Manager
Sears
Little Rock, AR
Sears Holdings Corp
Zone Asset & Profit Protection Mgr
Sears
Cincinnati, OH
Sears Holdings Corp
Zone Asset & Profit Protection Mgr
Sears
Cleveland, OH
Sears Holdings Corp
LP Manager
Bowlmor AMF
Long Island, NY
Bowlmor AMF
LP Manager
Bowlmor AMF
Dallas, TX
Bowlmor AMF
Market AP Specialist
REI
San Francisco, CA
REI
Market AP Specialist
REI
Chicago, IL
REI
Sr Retail AP Specialist
REI
Bloomington, MN
REI
Security Officer
Wegmans
Pottsville, PA
Wegmans
Sales Representative
NuTech National
Maitland, FL
NuTech National
National Account Executive
Checkview
Northeast Region
Checkview
National Account Executive
Checkview
United States
Checkview
Corporate Investigator
Confidential
San Francisco Bay, CA
Confidential
National Account Manager
Vector Security, Inc
TBD
Vector Security, Inc

Limited Time Only - Post Your Multi-Unit LP jobs for FREE - Learn More Here


Daily Job Alerts


Appearing One Day Only
View our Internet Jobs Archives here
AP Manager
Home Depot
Oakland, CA
Home Depot
LP Supervisor
Kohl's
Middletown, NJ
Kohl's
LP & Safety Spec
Lowe's
Tulsa, OK
Lowe's
LP & Safety Spec
Lowe's
Bedford Heights, OH
Lowe's
Dept Mgr LP & Safety
Lowe's
Santa Fe, NM
Lowe's
AP Manager
Sam's Club
Edmond, OK
Wal-Mart
AP Manager in Training
Walmart
Spearfish, SD
Wal-Mart
AP Manager in Training
Walmart
Salem, VA
Wal-Mart
AP Manager in Training
Walmart
Tulsa, OK
Wal-Mart
AP Manager in Training
Walmart
Halifax, MA
Wal-Mart
AP Manager in Training
Walmart
North Chesterfield, VA
Wal-Mart
AP Manager in Training
Walmart
Vincennes, IA
Wal-Mart
AP Manager in Training
Walmart
Roanoke, VA
Wal-Mart
AP Manager in Training
Walmart
Lynchburg, VA
Wal-Mart
AP Manager in Training
Walmart
Bayonne, NJ
Wal-Mart
AP Manager in Training
Walmart
Gettysburg, PA
Wal-Mart
AP Manager
Sam's Club
Vernon Hills, IL
Wal-Mart
LP Manager Hrly
Sears
Vancouver, WA
Sears Holdings Corp
LP Manager Hrly
Kmart
Florence, SC
Sears Holdings Corp
LP Manager Hrly
Sears
Tuscaloosa, AL
Sears Holdings Corp
LP Manager Hrly
Kmart
Sebring, FL
Sears Holdings Corp
LP Manager Hrly
Kmart
Olean, NY
Sears Holdings Corp
LP Manager Hrly
Kmart
Dubois, PA
Sears Holdings Corp
LP Manager Hrly
Kmart
Orangeburg, SC
Sears Holdings Corp
LP Manager Hrly
Kmart
Butte, MT
Sears Holdings Corp
ETL Assets Protection
Target
Louisville, KY
Target
District LP Specialist
The Great Atlantic & Pacific Tea Co.
Manhattan, NJ
The Great Atlantic & Pacific Tea Co.
LP Manager
Macy's
Albuquerque, NM
Macy's
LP Manager
Macy's
Cincinnati, OH
Macy's
Area LP Manager
Tractor Supply Co.
Brentwood, TN
Tractor Supply Co.
Sr Mkt AP Manager
Best Buy
Duluth, GA
Best Buy
District AP Manager
Abercrombie & Fitch
Houston, TX
Abercrombie & Fitch
LP Manager
Old Navy
Shelby Township, MI
Gap Inc
LP Lead
Gap Stores
Paramus, NJ
Gap Inc


Home of the Industry's Original
On the Move

Jim Roper was named Regional Asset Protection Manager for Meijer.
Dwight Washington Jr. was named Regional Loss Prevention Manager for Dollar General.
Lee Foley, CFI was named District Asset Protection Manager for Rite Aid.
Villa Weisburg was named Senior Analyst for Bi-Lo Holdings.

Post Your New Job or Promotion!
See all the Industry Movement


Your Career
Sponsor this section of the Daily
7 Qualities of an Exceptional Boss
Being a good boss, someone who can motivate others to do their best, work involves certain traits or behaviors that don't always come naturally. These are some behaviors that make good bosses so good at leading other people. Exude confidence

Why You Should Lead Outside In Instead of Inside Out The most effective leaders think outside first, inside second. The true measure of success lies in what your organization does for other people. When you work outside in, you focus on what matters and why and can cut through the internal conflicts to come to a common purpose. Start with the problem

How to Be an Authentic Leaders in 140 Characters or Less In today's technology-centered world, the definition of leadership isn't just about being authentic in person, but online as well. As social media evolves, leaders must be visible and convey their leadership digitally. Make comments

What's the Right Voice for a Leader?
What kind of voice is perfect for influencing others as well as showing authority? Studies have found that Male CEOs with lower-pitched voices tended to manage larger companies. But it's not enough to just have a lower voice, how you use it also matters. Using a lower pitch indicates authority but a higher pitch shows passion! Vocal range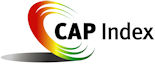 Tip of the Day
Sponsored by Vector Security
The only way you can truly create something is if you do things you've never done

Just a Thought,
Gus







Upcoming Events
---
Recruiting?
Get your job e-mailed to everyone... everyday
Post on our Featured Jobs Board!
Reach your target audience in 2015 every day!
Request our 2015 Media Kit
update account / change e-mail
unsubscribe FEEDBACK
www.downing-downing.com

Advertise With The D&D Daily




36615 Vine Street, Suite 103
Willoughby, OH 44094
440.942.0671
copyright 2009-2019
all rights reserved globally