The D&D Daily Mobile Edition
April 1,

2015



The LP Industry's #1 News Source - Informing, Educating and Instilling a sense of community



Here are the 11 Executives 'Moving Up' as reported in the Daily in March
AM Retail Group named Kelly Schultz Manager - Global Logistics & Customs Compliance.
Bed Bath & Beyond promoted Debbi Abood to Director, Loss Prevention E-Commerce Fraud.
Chico's FAS, Inc promoted Joseph Biffar, CFI to Senior Manager, Corporate Loss Prevention & Security.
dressbarn promoted Michelle Benjamin to Asset Protection Analytics Manager.
Family Dollar promoted Ryan Barlow to Director, Loss Prevention Operations.
Gap Inc/Old Navy promoted Barry Berkowitz, CFI to Director of Loss Prevention.
Gap, Inc promoted Jeff Robinson, CFI to Director Loss Prevention.
L Brands promoted Ben Johnson to Director of Loss Prevention.
Meijer named Crystal Collins Director of Retail Asset Protection.
Ross Stores promoted Maya Sydner to Assistant Loss Prevention Director.
Thorntons named Dave Alves Director of Loss Prevention.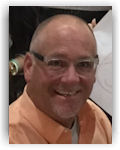 Michael Burch, CFI
was promoted to Divisional Vice President, Loss Prevention and Risk Management for Tilly's.
Michael started at Tilly's in May 2006 as the Director of Loss Prevention & Safety. Tilly's had 58 stores in 3 states at the time. In 8+ years they've grown to over 200 stores in 33 States. In his new role, Michael will continue to oversee all Loss Prevention department functions while now taking on Risk Management responsibilities, such as Property/Liability/Auto insurance, Workers Comp claims and investigations, and Background Criminal check processes. He has worked in Loss Prevention leadership positions for other retailers such as PETCO Animal Supplies, Inc as a Regional Director of Loss Prevention, Brookstone as a Regional Loss Prevention Manager, The Disney Store as a Regional Loss Prevention Manager, and Carter Hawley Hale as a Regional Loss Prevention Manager/ Investigator. Congratulations Michael!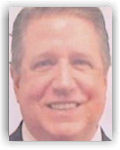 Steven Pace was promoted to Operating Vice President - Loss Prevention & Risk Management for Bloomingdale's. Steven was previously the Director of Loss Prevention for the retailer before earning this promotion. He will now be directly responsible for the Loss Prevention and Risk Management functions in Manhattan. He has also held other operations leadership roles such as Regional Vice President of Operations for Banfield, The Pet Hospital, District Operations Manager for Family Dollar, Regional Manager Operations, Director of Analysis and Control Loss Prevention, and Regional Loss Prevention Manager for Eckerd, Corporate Investigator for The Limited and Loss Prevention District Manager for Revco Drug Stores. Steven earned his Bachelors of Arts degree in Criminal Justice from Baldwin Wallace University. Congratulations Steven!

News Brief
Sponsored by WG Security Products, Inc.
Civil Demand Action: Mass. Judge - Macy's collecting $500 shoplifting fines improperly A Natick District Court judge said Macy's store security guards act as unlicensed lawyers, collecting civil fines from accused shoplifters without the benefit of appearing in court. Judge Douglas Stoddart, who has twice ordered Macy's not to collect the $500 fines, said he was worried that people felt like they were being forced to pay the fine and then were arrested anyway. Stoddart had summoned an attorney for Macy's to appear in Natick District Court on Tuesday to talk about the civil fines. A representative from the state Attorney General's office also attended, but did not participate in the proceedings.

Stoddart said state law allows stores to civilly seek $500 from a shoplifter, even if the person is convicted in criminal court and pays restitution. But, he said, it does not allow stores to "coerce" the money immediately upon detention.

"They (shoplifters) were being told if they paid the $500 fine, they would not be civilly sued in court and some said they were told they would not be arrested. It was never designed for non-lawyers in the form of security officers to act as lawyers in a very coercive manner," the judge said.

Stoddart said it is improper for store security to issue the fines, let alone tell people they will not be arrested if they do so.

"I'm not sure if I have the legal authority to do what I'm doing, but I believe I do have the power to right what's wrong," said Stoddart. "I don't think I'm asking for much."

Daniel S. Field, a lawyer for Macy's, said he shared Stoddart's concern about his "jurisdiction" over the fines, but understands the judge was worried.

Field said the law for the civil fine is meant to cut down on court cases, rather than to force a small claims court proceeding for every shoplifting case. "It's not to burden the court," Field said.

"You can't have a security guard in a closed room with a detained person extorting money," Stoddart said.

Field said the law for the civil fine is meant to cut down on court cases, rather than to force a small claims court proceeding for every shoplifting case. Field said the statute about retail thefts that includes the $500 fine is actually changing on Monday and he said the new statute is "pretty clear" it is meant to be a "non-judicial" action.

Stoddart said his reading of the new statute does not change how it appears to him. He said the new statute targets organized retail theft rings and does not change the fact that civil claims have to be argued in court.

Stoddart on Tuesday did not make any ruling. He said as a "courtesy" to Field, he would continue the hearing until April 22 to give Field and himself more time to research the changes in the law. metrowestdailynews.com

Obama creates sanctions for cybercriminals
President Barack Obama has signed an executive order creating sanctions for cybercriminals who engage in crimes against the U.S. from foreign locations. The order allows the U.S. to impose sanctions on individuals who harm critical infrastructure, damage computer systems, or steal trade secrets, and sensitive information through cyberattacks based outside the U.S. chainstoreage.com

Here comes 1,743 Radio Shack - Sprint Stores - Lets hope they make it! Still means over 2,000 store closures A bankruptcy judge has approved the sale of more than 1,740 RadioShack stores to hedge fund Standard General, preserving some 7,500 jobs. RadioShack's bankruptcy plan calls for Sprint, the No. 3 U.S. wireless carrier, to operate dedicated "store within a store" shops in most of the locations acquired by acquired by General Wireless, a newly formed affiliate of Standard General LP. In addition to keeping close to half of RadioShack's roughly 4,000 stores open, the deal also saves about 7.500 jobs and the RadioShack name. chainstoreage.com

More Companies Block Employees From Filing Suits CVS, Sears Holding Corp.'s Sears and Kmart units, Nordstrom Inc., Uber Technologies Inc., and Halliburton Co. are among the large employers that require or ask workers to waive their right to sue as a class. A Supreme Court ruling is resulting in workers being asked to sign agreements that bar them from joining class action suits. As employers try to stem the costs of lawsuits, more companies are requiring workers to bring serious complaints to arbitration and forbidding employees from participating in class actions. Drugstore chain CVS Health Corp., which began an arbitration program for employees last year, maintains that it is a faster and better way to resolve issues. "In general, arbitration is less formal, more efficient and less time-consuming than the traditional court process," CVS spokesman Michael DeAngelis said. "Employees who choose to participate in the program have the ability to make the same claims and recover the same remedies." wsj.com

Pilot Flying J settles 4 rebate fraud cases
According to court records, National Retail Transportation Inc., Keystone Freight Corp., Shoreline Transportation of Alabama Inc. and Osborn Transportation Inc. all settled their lawsuits within the past four weeks. Three trucking companies are still suing Pilot in federal court. wbir.com

Wal-Mart Ratchets Up Pressure on Suppliers to Cut Prices Wal-Mart Stores Inc. is increasing the pressure on suppliers to cut the cost of their products, in an effort to regain the mantle of low-price leader and turn around its sluggish U.S. sales. Wal-Mart has long had a reputation for pressing its suppliers to cut costs to help lower prices, but the retailer's new leadership has embraced the concept with fresh vigor. With the growth of dollar stores and other discounters, Wal-Mart is facing ever more competition on price, which for many customers is the most important selling point. wsj.com

Sears Holdings selling 254 stores to their own real estate investment trust for $2.5B Sears Holding Corp. is forming a real estate investment trust (REIT) called Seritage Growth Properties, which will purchase 254 Sears and Kmart stores for more than $2.5 billion. Seritage will partially fund the transaction through a public rights offering. Sears will continue to operate the stores and lease them back from Seritage. The properties include both Sears stores and stores Sears is leasing to other retailers. chainstoreage.com

FedEx stores and Best Buy in NYC slapped with fines under city's year-old paid sick leave law Besides Best Buy and FedEx, Primo Cappuccino, American Girl Cafe, Lismir Cards and the East Harlem Council for Human Services have all been fined under the law, which guarantees time off for workers who become sick. Hit hardest was FedEx, which city investigators walloped with $33,600 in fines after a complaint filed by an employee triggered a broader inquiry into the courier service last fall, officials said. The delivery service was also ordered to credit sick leave to 165 employees across the city and pay $15,000 in restitution to 30 employees affected under the law. A Best Buy on E. Forham Road in the Bronx also failed to notify staffers about the law and illegally capped sick leave hours, according to city inspectors. As a result, the Minneapolis-based retailer agreed to pay a $525 fine and change sick leave policies at New York branches, records show. nydailynews.com

Two-thirds of consumers report problems using mobile-payment system Apple Pay at checkout Almost half of users visited a store listed as an Apple Pay merchant only to find they couldn't use the service because the location wasn't actually accepting the system or wasn't ready to do so, according to the survey, which drew about 3,000 respondents. internetretailer.com

UK feeling the same online impact as U.S. - Closing 60 B&Q stores - 15% of chain's space

FTC's second request for info won't slow down merger of Staples & Office Depot

Simon Property Group Withdraws Offer To Acquire Macerich

Quarterly Same Store Sales Results
Lands End Q4 down 7.9% with sales down 4.9%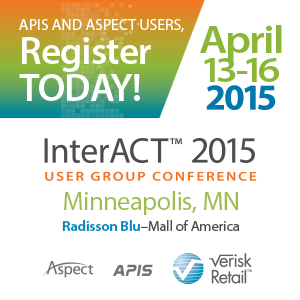 All the news - One place - One Source - One Time
The D&D Daily respects your time
& doesn't filter retail's reality
Report Your News!
(content subject to approval)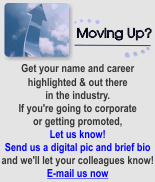 Vendor Spotlight

Vector Security positions for further managed network services growth with appointment of new General Manager
John Taggart heads Vector Intelligent Solutions including
recently acquired Industry Retail Group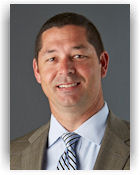 PITTSBURGH, PA - March 31, 2015 - Vector Security, recognized as a leading solutions provider to national brands across North America, announces the addition of John Taggart as Senior Director and General Manager of Vector Intelligent Solutions, including senior level management of Industry Retail Group.

Vector Security acquired Industry Retail Group in August of 2013 to complement their portfolio of security offerings with managed broadband services and network-enabled applications.

John, recently with Consolidated Communications, brings nearly 21 years of experience to the company including strong communications, financial and operational expertise. He will drive the strategic direction of Industry Retail Group (IRG) and the IRG management team will report directly to John. John will report directly to Vector Security President and CEO, Pam Petrow.

"John will lead all efforts for market growth and strategic execution, establishing Vector Intelligent Solutions as the single-source for broadband-enabled applications across primary and secondary network infrastructures with a strong emphasis on security." says Pam Petrow "Our customers are looking for increased bandwidth and other IP-enabled applications to meet the needs of their customers today and into the future."

Vector Security and Industry Retail Group are currently providing network enabled solutions to retail customers and multi-site businesses across North America. Both companies added 44 new brands to the business enabling hundreds of locations with broadband solutions.

"We welcome John to Vector Security and look forward to his innovative and forward-thinking leadership approach," said Pam. "His results-oriented management style helps support our commitment to providing technology solutions tailored to the specific needs of our business customers."

John attended the University of Southwest Louisiana and Georgetown University McDonough School of Business. He resides in Pittsburgh, PA with his wife and children. John will be headquartered at the Vector Security Corporate Services office in Warrendale, PA and will also work closely with the National Account Division located in Gainesville, VA.

Vector Intelligent Solutions is Vector Security and Industry Retail Group
www.vectorintelligentsolutions.com

Industry Retail Group, Inc. (IRG), a Vector Security company, (http://www.industryretail.com) is a Gartner-recognized, and VISA PCI DSS validated, provider of customized managed network services, offering a comprehensive portfolio of broadband and broadband-centric services targeted to retailers and other multi-site companies. IRG is single-source purveyor of managed IP communication, application and turnkey professional services; plug-in IRG applications such as Hotspot and Enterprise Wi-Fi solutions, Mobility, Hosted VoIP, and IP-based Video Surveillance to further leverage customers' broadband investments. IRG's client base includes Fortune 1000 retailers, quick-serve restaurants and convenience store chains. IRG was acquired by Vector Security in August 2013.

Loss Prevention News Network

How Technology is Changing the
Regional LP Job & How Can They Increase Their Impact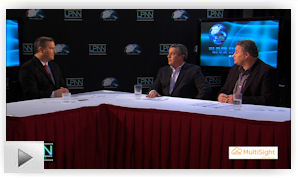 Maurice Cloutier, VP of Loss Prevention, Ann Inc., and Gary Johnson, VP of Loss Prevention, The Vitamin Shoppe, tell us how technology has changed the profile of the successful RLPM, particularly among specialty retailers, in this LPNN interview moderated by Joe LaRocca. Many of the advancements in retail technology have been advantageous to the LP profession. Learn why such technology should be utilized and how breaking out of the LP silo and understanding the holistic business can help make an LP professional more effective in their role.
---
Hedgie Bartol, Retail Business Development Manager - North America, Axis Communications, returns for another fun, unscripted Quick Take with Amber Virgillo. Hear what some of their favorite 'Group LP Selfies' published on the Daily have been so far.

Solution Providers, have a video or commercial you want to publish? Contact us.


"U-Tip - The Two Minute Tip"
Featuring Brad Reeves, Director of Loss Prevention, A&P
Brad Reeves, Director of Loss Prevention for The Great Atlantic & Pacific Tea Company, talks about developing a strategy to create great teams in this "U-Tip" video. Anyone can hire employees. But hiring employees who have excellent growth potential and are highly talented is a learned skill. Brad breaks down the process into three core areas - identifying talent, training/development, and performance management. Learn how positive reinforcement and creating a culture of development can help you find the best fit for any position you are looking to fill.
One little piece of advice could make all the difference in someone's career.
Send in Your Own U-Tip - Help the Industry Grow

Everyone's Invited and Everyone Has a Tip!
Help your industry - Share Your Tips & Advice and maybe even some of your mistakes. No invitation needed! Just send in your own video or arrange a time to film one at one of our upcoming LPNN shoots. Who knows who'll be impacted. After all, it's all about helping the LP community grow one executive at a time. Contact us to learn more.


e-commerce

Sponsored by The Zellman Group
Retailers' heavy handed fraud prevention leads to loss of sales
Online retailers battling with fraud prevention are losing out on genuine sales by treating their customers like criminals, according to a new report by ThreatMetrix. While the cost of online orders lost to fraud is said to be around 2.92 billion pounds, ThreatMetrix says that retailers could be losing out on an ever greater sum by employing fraud protection services that can't identify genuine customers. According to the report, titled 'Are You Treating Your Customers Like Criminals', authentication protocols and password prompts which cause basket abandonment could be as much as ten times more costly than fraud. As Biz Report notes, the task of identifying genuine and loyal customers has become all the more difficult in the wake of rising mobile sales, with systems unable to identify customers across multiple devices. With over 30% of all transactions attributed to mobile and 40% of new customer accounts being created on smartphones and tablets, tracing and securing the customer's device is tougher than ever. "A new approach is needed to create a frictionless online customer experiences. Instead of pouring budget into manual checks to stop legitimate customers falling into fraud filters, retailers need to adopt a single platform that provides comprehensive context-based authentication and personal recognition," says ThreatMetrix. "
welivesecurity.com
Mobile, mobile-only, mobile apps, smartphones: Enough said
Online and mobile measurement firm comScore Inc.'s newly released "U.S. Digital Future in Focus 2015" annual report makes one thing perfectly clear: mobile.
For example, the comScore report, which compares December 2014 with December 2013, shows that:
● 75% of U.S. mobile phone users own smartphones, the key to anywhere/anytime Internet access. 53% of those smartphones accessing the Internet are Android, 42% are Apple Inc. iPhones (iOS), and 5% use other mobile operating systems.
● The percentage of Internet users who go online via multiple devices has never been higher: 75%.
● 52% of all digital time-web, apps, desktop, tablet, smartphone, wearable-is spent within a mobile app.
So what does all of this mean for online retailing? Total U.S. retail digital commerce grew 14% in 2014: Desktop e-commerce increased 13% while mobile commerce jumped 28%, comScore finds. Although mobile commerce is growing at more than twice the rate of desktop e-commerce, there still is a significant mobile monetization gap, comScore says. As retailers continue to remove "friction" in the mobile shopping process, especially mobile checkout, mobile sales will accelerate, comScore says.
internetretailer.com
The number of global online shoppers will grow 50% by 2018
PayPal to pay $7.7 million in U.S. Treasury sanctions case
Is Physical Retail A Threat To Amazon?
"Fraud is not a person - it is a dynamic grouping of statistics that deviate from the norm."
Stuart B. Levine, CFI, CFCI
CEO, The Zellman Group & Zelligent

ORC News
Sponsored by Security Resources
Prosecutors Decline Theft Charges of $14,000 of Apple merchandise, Rex Chapman To Call Kentucky Game The last time you saw Rex Chapman probably was in this surveillance camera footage from September, showing the former NBA shooting guard taking things off the shelves of a Scottsdale, AZ Apple store. Police said Chapman never paid for those items; instead they said he sold the more than $14,000 in stolen merchandise at a nearby pawn shop. Scottsdale police arrested Chapman and charged him with nine counts of organized retail theft and five counts of trafficking in stolen property. Police say former NBA player and executive Rex Chapman is responsible for a string of thefts from an Apple Store in Scottsdale. As police described it back in September, it sounded like a fairly solid case. They've got video of him taking the items. Store employees said he didn't pay for it. And people recognized Chapman from his playing days with the Phoenix Suns. But yesterday Maricopa County prosecutors said they weren't filing charges. Jerry Cobb, a spokesman for the Maricopa County Attorney's Office, told WDRB News that after reviewing the case, prosecutors did not file charges and have sent the case back to police for further investigation. Cobb said no decision has been made on whether to charge Chapman. Prosecutors have up to seven years in which to issue charges in a felony case, he said. "We still need additional information before we make that decision," Cobb said. He declined to discuss specifics of the case. Chapman's lawyer declined to comment, and a police spokesman told them that sending back a case wasn't unusual. The only other hint as to what could have made prosecutors pull the brakes comes later, when WDBO says that Chapman in September "began a 28-day substance-abuse treatment program at The Brook Hospital in Louisville." All this frees up Chapman to work the upcoming Final Four. Chapman, who played for Kentucky, will be among the three people calling the Wildcats game for the Team Stream on TNT. deadspin.com

Texas men accused of theft at Mount Pleasant, WI Best Buy; busted at Menomonee Falls Best Buy Three Texas men are criminally charged, accused of stealing video game items from a Best Buy store in Mount Pleasant, and they were arrested at a Best Buy in Menomonee Falls. The following men each face a felony charge of retail theft, intentionally taking more than $500 to $5,000 as party to a crime: 26-year-old Jorge Palominos-Garcias, 26-year-old Marcelo Aranguiz-Raymond, 32-year-old Luis Valdes. On Monday, March 30th, shortly after 6:00 p.m., Mount Pleasant police officers were dispatched to the Best Buy store on South Green Bay Road in Mount Pleasant. There, they made contact with a Loss Prevention specialist, who reported she had received an alert from staff at a Kenosha Best Buy store regarding three men who had stolen merchandise. The Loss Prevention officer at the Mount Pleasant store reviewed surveillance video and observed two men enter the store at 3:11 p.m., with a third man entering at 3:12 p.m. The pair of men who entered the store first, later identified as Aranguiz-Raymond and Valdes headed for the store's gaming section and selected several gaming units. They were then observed crouching down at the end of an aisle, concealing products down their pant legs. The third man was then seen entering the gaming area and concealing products down his pants, according to the complaint. The Loss Prevention officer recovered the boxes that had contained the items that were stolen, and found that inexpensive cable was placed inside them. The total loss suffered was $1,549.97, police say. Mount Pleasant police received information that three men were arrested in Menomonee Falls in connection with the alleged Mount Pleasant theft - less than three hours later. A Menomonee Falls police officer said the vehicle the men had been traveling in contained multiple items that seemed to be brand new, including several Sony memory cards, PlayStation games, cell phones and other items. fox6now.com

Houston Police hold Press Conference on suspects wanted in Jewelry store Robberies Houston police are searching for suspects responsible for a jewelry store robbery in northwest Houston. Surveillance video released Wednesday shows two men smashing glass cases inside a Zales Diamond Store. One suspect is about 5 feet 9 inches tall, between 160 to 180 pounds, with a gray hoodie and dark-colored pants. He was wearing a bandana and was armed with two hammers. he other suspect is about 5 feet 10 inches tall, between 150 to 170 pounds, with dark-colored pants and a hoodie. He was wearing a bandana and armed with a gun. Police say they got away with thousands of dollars worth of wedding rings. HPD and the Sugarland Police Department will be holding a press conference Wednesday at 10 a.m. in regards to the incident. click2houston.com
Duo charged with over $2,000 theft from Walmart in Chippewa Twp., PA Gary L. Nicolls Jr., 48, and Jamie D. Rouzzo, 42, between Jan. 4 and Feb. 1 at Walmart in Chippewa Township. According to a police report, Nicolls and Rouzzo stole more than $2,000 worth of merchandise from the store. They are charged by Chippewa police with retail theft and conspiracy. timesonline.com

Duo charged with Victoria Secrets theft at Eastview Mall, Rochester, NY Two Rochester residents are facing charges after an investigation into the alleged theft of merchandise from Victoria's Secret at Eastview Mall. Deonte Binion, 18 and Akila Dukes, 19, were charged March 31 with first-degree falsifying business records, according to Ontario County sheriff's deputies. Binion and Dukes allegedly had stolen merchandise and then tried to return items for store credit, deputies said. Dukes was taken to Ontario County Jail in lieu of $1,500 cash or $3,000 bond bail. Binion was jailed on $2,500 cash or $5,000 bond bail. Both are scheduled to appear in Victor Town Court at a later date. victorpost.com

Nine juveniles accused of shoplifting from Academy Sports Rock Hill, SC A group of nine children allegedly stole items from Academy Sports and Outdoors in Rock Hill on Monday, police say. The children range in ages from 10 to 17, according to a police report, and included five boys and four girls. A store employee first noticed the theft Tuesday morning. He discovered the children had entered the store around 6:45 the night before and began picking out merchandise. They went in the bathroom and came out without the merchandise, then left the store. The store employee told officers they probably hid the merchandise on their bodies and then left the store without paying for it. They all then got in a white SUV and left. The number and type of items stolen, as well as their cost, was not available. xNine juveniles accused of shoplifting from Academy Sports Rock Hill, SC. A group of nine children allegedly stole items from Academy Sports and Outdoors in Rock Hill on Monday, police say. The children range in ages from 10 to 17, according to a police report, and included five boys and four girls. A store employee first noticed the theft Tuesday morning. He discovered the children had entered the store around 6:45 the night before and began picking out merchandise. They went in the bathroom and came out without the merchandise, then left the store. The store employee told officers they probably hid the merchandise on their bodies and then left the store without paying for it. They all then got in a white SUV and left. The number and type of items stolen, as well as their cost, was not available. heraldonline.com

Two men arrested stealing personal hygiene products from Stop & Shop in Meriden, CT
Do you have an ORC case to share?
Share your ORC news and help the industry grow

Retail Crime News

Sponsored by NuTech National
Two men shot inside vehicle at strip mall in Tulsa, OK Two men are hospitalized in critical condition after being shot inside a vehicle. Tulsa police tell us the victims were shot outside a strip mall, just east of Mingo Road on the south side of 31st. "The officers are still trying to talk with witnesses and the victims to determine how the events leading up to the shooting occurred," Tulsa Police Captain Mark Wollmershauer said. A witness told officers that the shooter left the scene on foot about 10:25 p.m. Tuesday. No one so far has been arrested. krmg.com
Police investigate shooting of 8-year-old child outside an appliance store on Indianapolis' near northwest side Officers with the Indianapolis Metropolitan Police Department are investigating the shooting of an 8-year-old boy on the city's near northwest side. IMPD says the boy was shot in the arm and the bullet exited the other side of his body. He was alert and conscious when rushed to Riley Hospital. The shooting occurred around 2 o'clock at the Community Appliance Empire for Less store.. Employees at the appliance store told our crews the 8-year-old was playing outside with his young cousin. The little boy is on spring break and his father was working at the store. He supposedly was waiting for a family member to pick him up. Police do not believe this was a drive-by shooting, but they're still trying to figure out exactly what happened.wthr.com

Store clerk pistol-whipped and kidnapped, two customers tied up in La Marque, TX La Marque police are searching for a man who they say was involved with a shooting and kidnapping of a store clerk. Investigators said a group of armed men stormed into the Stacks Liquor store off of FM 1765 near the Gulf Freeway on Monday. They are accused of using zip ties to tie up two female customers and then kidnapping the store clerk. "There was the victim and two patrons inside the store, those particular two patrons were tied up and the victim was essentially kidnapped from the store," police Detective Shelby Samuelson said. Once outside, the suspects tried stuffing the clerk into the trunk of a vehicle, but that didn't work. "He was placed into the trunk of the car, and then moved from the trunk of the car into the backseat of the car and left the location," Samuelson said. One of the suspects then shot the victim in the knee and they took off in the car. Someone in the area saw what was going on and called police. A short time later, an officer in the Texas City area spotted the car and started chasing it. The victim was able to open the back door and roll out of the moving vehicle. The suspects crashed a short distance away. Police said the suspects crashed into a fence and then tried to swim across the Dickinson Bayou. click2houston.com
Officer-involved shooting at Rite Aid in Kitty Hawk, NC The North Carolina State Bureau of Investigation is handling the investigation of an officer-involved shooting in Kitty Hawk Tuesday morning. The scene unfolded around 11 a.m. while the Dare County Narcotics Task Force was trying to arrest a man in the parking lot of the Rite Aid at 5312 North Croatan Highway. According to Kitty Hawk Police Chief Joel Johnson, the suspect resisted arrest. Johnson said the man was inside a black Nissan when an officer shot him in the left arm. The person shot by police was taken to Sentara Norfolk General Hospital to be treated for the injury. Chief Johnson said the suspect is a Virginia resident. Several localities have officers on the Dare County Narcotics Task Force: Dare County Sheriff's Office, Kill Devil Hills Police Department, Kitty Hawk Police Department and Nags Head Police Department. No officers were injured, Chief Johnson confirmed. wavy.com
Pawn shop owner killed in store in Lincoln Park, Michigan A 29-year-old father was fatally shot Tuesday evening during a robbery at his pawn shop, according to family members. Mouhammed Hassan was shot Tuesday before 8 p.m. at Platinum Pawn Shop on the 1300 block of Dix Highway at Hanford Avenue, said his brother, Ali Hassan. "I lost my other half, my brother," Ali Hassan said outside the pawn shop Wednesday morning. "He left behind a wife and two kids." detroitnews.com

Jewelry Thieves snare $4 million in merchandise from Diamonds By Monet in Inland Empire, CA; The burglars took their time Armed with power tools, they sawed a neat hole in the roof and dropped down into a Temecula restaurant. On the other side of the wall sat their target, Diamonds By Monet, which held a safe full of gemstones and jewelry. Within four hours, the thieves had cleaned out the safe, slipping away with more than 1,500 items with a retail value of about $4 million. No alarms ever sounded and no one was the wiser until the restaurant owner arrived to find the mess the next morning. "That's not just guesswork. Sounds like they did some surveillance of the place before they hit it," said Sgt. Dean Spivacke of the Riverside County Sheriff's Department. "It actually looks like a pretty sophisticated operation." Though similar burglaries have happened in Temecula and around Southern California in the past, police said this was the city's largest jewelry store heist in recent memory. Joe Hattar, the store owner, said he is devastated by the loss, which wiped out his inventory. His insurance won't begin to cover it. ocregister.com

Henderson, NV Police arrest 3 people in O'Reilly Auto Parts store robbery Two men and a juvenile were arrested after robbing an auto parts store on Monday, Henderson police said. At 12:50 p.m. on Monday, Antonio Sanchez, 24, Christian Venegas, 18, and a juvenile walked into O'Reilly Auto Parts, 884 S. Boulder Highway southeast of Lake Mead Parkway, flashed a gun to store employees and stole speakers and a car receiver, police said. Store employees identified the getaway car, which was later found in front of a residence on the 1000 block of Brookside Court. Police formed a barrier around the residence, and all three suspects surrendered without incident. Police believe a gun found at the residence may be the weapon used in the robbery. Sanchez, Venegas and the juvenile are charged with robbery with a deadly weapon, burglary with a deadly weapon and conspiracy to commit robbery. reviewjournal.com

Would-be shoplifter returns to Shopko with knife in Spokane Valley, WA Deputies arrested a man accused of threatening Shopko employees with a knife after they confronted him for trying to steal several items from the store Saturday in Spokane Valley. The suspect, 22-year-old Brian M. Kenny, was arrested and booked into jail on 1st Degree Robbery charges. A Loss Prevention Officer at Shopko in Spokane Valley grabbed Kenny's cart when he noticed him leave the store without paying, according to the Spokane Valley Sheriff's Office. Deputies said Kenny ran away as the officer brought the cart back into the store. Kenny then re-entered the store with a knife, grabbed a pink bag out of the cart, and threatened to stab any employees who tried to stop him said a spokesperson with the sheriff's department. The Loss Prevention Officer chased after Kenny, who ran into a nearby neighborhood, according to deputies. A Spokane Valley Police sergeant found Kenny hiding behind a car. krem.com

Rite Aid pharmacy in Newport, Maine Robbed twice in three days Newport police are appealing to the public for help in identifying a woman and a man who held up the same Rite Aid Pharmacy on Moosehead Trail on Sunday and Tuesday, respectively. Police Chief Leonard MacDaid said the two robberies were conducted in similar fashion, but no determination has been made about whether they are related. In the first robbery, about 9 a.m. Sunday, a lone woman walked into the store on Moosehead Trail, handed a note to a store employee and escaped with drugs. In the second hold-up, a man entered the store about 4 p.m., handed a note to an employee and also escaped with drugs. Police would not disclose whether a threat of violence was made in either robbery, but no weapon was shown in either robbery. centralmaine.com

High Point, NC Identity Theft suspect admits stealing $6K, says she's 'semi-innocent' of theft charges High Point detectives have been keeping an eye on Qwandania McCrimmon for nearly a year. This week they charged her with eight counts of identity theft, 11 counts of obtaining property by false pretenses, and multiple felony and misdemeanor counts for using a computer to commit a crime. McCrimmon is accused of filing taxes for people in the community but keeping the refund money for herself. Police say her primary method was to have victim's refund money on a "Net Spend" card and then change the mailing address to her own or that of a friend. "She would use the card for shopping," police explained in a press release. They said her second method was to use the victim's private information to open a fraudulent bank account in their name without consent. Then she would create passwords and security questions to ensure she could access the accounts and withdraw money once the refund was deposited, police said. "I am semi-innocent. I did some of it, I'm not gonna lie. But the rest of it I didn't," McCrimmon told FOX8 on-camera Tuesday. myfox8.com

Muskegon Co, MI man facing 5 to 20 yrs for pulling air-soft gun on Walmart LP Alton James Corbin II, 32, of Muskegon, five to 20 years Michigan Department of Correction for armed robbery, habitual offender third, $198 fees/costs. Corbin was charged with threatening a Wal-Mart security guard with an airsoft gun. mlive.com

Hamilton, Ont. CN Smash and Grab at R&R Jewellers Police are looking for two suspects following a "smash and grab" theft at a Mountain jewelry store. Police said the window of R&R Jewellers at 1119 Fennell Ave. E. was smashed just before 11 a.m. Tuesday. Two suspects grabbed some items from the window and fled in a dark-colored vehicle. No one was injured. thespec.com

Kay Jewelers in the Wilton Mall, Saratoga, NY the victim of a Diamond Switch, item valued at $4,499

Bixby, OK business targeted by burglar with sledgehammer

'Meth for mail' ringleader pleads guilty in Anchorage, Alaska Federal court

ATM Skimming device found at Sun Trust bank in Charlotte, NC, 2 arrested

Henry Co., KY Farm Supply Store Destroyed In Fire

Man tried buying $500 worth of booze with fraudulent credit card in Bayonne, NJ

4 suspects arrested after high-speed chase in Houston; Smash and Grab at Shell station

SUV slams through wall of Pueblo West gun store, possible burglary


Robberies and Burglaries
● Bling Boutique - Bixby, OK - Burglary
● Choice Organics - Fort Collins, CO - Robbery
● Circle K - Columbus, GA - Armed Robbery
● Community Choice Pharmacy - New Orleans, LA - Armed Robbery
● CVS - Wauwatosa, WI - Robbery
● Discount Tobacco - La Vergne, TN - Armed Robbery - suspect killed by Owner
● Dollar General - Allentown, PA - Armed Robbery
● Dollar General - Perry Co, KY - Robbery
● Dollar General - Hamburg, PA - Armed Robbery
● DP Mini Mart - Burlington, NC - Armed Robbery
● EZ Loan - Houston, TX - Armed Robbery
● Metro PCS - Miami, FL - Armed Robbery
● O'Reilly Auto Parts - Henderson, NV - Armed Robbery
● Red Rock Springs Water - Las Vegas, NV - Burglary
● Salvation Army - Indianapolis, IN - Armed Robbery
● Sawyer - Sawyer, MN - Aggravated Robbery
● Speedway - Lexington, KY - Burglary
● The Green Spot - Dallas, TX - Burglary/ ATM theft
● Verizon - Austin, TX - Armed Robbery
● Walgreens - Round Rock, TX - Robbery


Featured Job Listings
Sponsored by NuTech National
Feature Your Job Here For 30 Days -
70% Aren't On the Boards
VP of LP
Mattress Firm
Houston, TX
Mattress Firm
Director AP
Big Lots
Columbus, OH
Big Lots
Director of LP
Haagen Grocery Stores
Seattle, WA
Supervalu
Director of LP
PacSun
Anaheim, CA
PacSun
Director Global AP
KFC & PH
Plano, TX
YUM! Brands
VP Supply Chain, LP & Safety
Ross Stores
Ft. Mill, SC
Ross Stores
VP of Sales
Checkview
Chanhassen, MN
Checkview
Regional Dir AP
Rite Aid
Albany, NY
Rite Aid
Regional Dir AP
Rite Aid
Warwick, RI
Rite Aid
Regional Dir AP
Rite Aid
Baltimore, MD
Rite Aid
Dir of AP Dist. Centers
Dollar General
NA
Dollar General
Director of Divisional LP
Dollar General
Goodlettsville, TN
Dollar General
NEW TODAY LP Corporate Sr Mgr
JC Penney
Dallas, TX
JC Penney
AP Manager
Ralph Lauren
New York, NY
Ralph Lauren
Regional LP/Safety Mgr
American Signature, Inc
Chicago, IL
American Signature, Inc
Regional LP Mgr
Dunham's Sports
South Central KY, Central TN or NC
Dunham's Sports
Regional LP Manager
National Stores
Chicago, IL
National Stores
Regional LP Manager
National Stores
Northern Bay Area, CA
National Stores
Regional LP Manager
National Stores
Phoenix, AZ
National Stores
Market Asset & Profit Protection Manager
Sears
Little Rock, AR
Sears Holdings Corp
Zone Asset & Profit Protection Mgr
Sears
Cincinnati, OH
Sears Holdings Corp
Zone Asset & Profit Protection Mgr
Sears
Cleveland, OH
Sears Holdings Corp
LP Manager
Bowlmor AMF
Long Island, NY
Bowlmor AMF
LP Manager
Bowlmor AMF
Dallas, TX
Bowlmor AMF
Market AP Specialist
REI
San Francisco, CA
REI
Market AP Specialist
REI
Chicago, IL
REI
Sr Retail AP Specialist
REI
Bloomington, MN
REI
Security Officer
Wegmans
Pottsville, PA
Wegmans
Sales Representative
NuTech National
Maitland, FL
NuTech National
National Account Executive
Checkview
Northeast Region
Checkview
National Account Executive
Checkview
United States
Checkview
Corporate Investigator
Confidential
San Francisco Bay, CA
Confidential
National Account Manager
Vector Security, Inc
TBD
Vector Security, Inc

Limited Time Only - Post Your Multi-Unit LP jobs for FREE - Learn More Here

Daily Job Alerts


Appearing One Day Only
View our Internet Jobs Archives here
LP Manager
Albertsons
Ft. Worth, TX
Albertsons
Safety & Security Team Lead
IKEA
Emeryville
IKEA
LP Manager
JC Penney
Rosenberg, TX
JC Penney
LP Manager
JC Penney
Pearland, TX
JC Penney
Dept Mgr LP & Safety
Lowe's
Mason, OH
Lowe's
Dept Mgr LP & Safety
Lowe's
Bayonne, NJ
Lowe's
Dept Mgr LP & Safety
Lowe's
East Rutherford, NJ
Lowe's
Dept Mgr LP & Safety
Lowe's
Rochester, NY
Lowe's
LP & Safety Spec
Lowe's
Mount Pleasant, SC
Lowe's
District LP Manager
Office Depot
Charlotte, NC
Office Depot
AP Manager in Training
Walmart
Jerome, ID
Wal-Mart
AP Manager in Training
Walmart
Tampa, FL
Wal-Mart
AP Manager in Training
Walmart
Salinas, CA
Wal-Mart
AP Manager in Training
Walmart
Manassas, VA
Wal-Mart
AP Manager in Training
Walmart
Post Falls, ID
Wal-Mart
LP Manager
Sears
Silver Spring, MD
Sears Holdings Corp
LP Manager Hrly
Sears
Middletown, NJ
Sears Holdings Corp
LP Manager
Sears
Staten Island, NY
Sears Holdings Corp
LP Manager in Training
Sears
Waterbury, CT
Sears Holdings Corp
LP Manager in Training
Sears
Milford, CT
Sears Holdings Corp
Multi Unit LP Mgr
Kmart
Springfield, MO
Sears Holdings Corp
LP Manager
Sears
Indianapolis, IN
Sears Holdings Corp
LP Manager Hrly
Kmart
Madison, TN
Sears Holdings Corp
LP Manager Hrly
Kmart
Chester, VA
Sears Holdings Corp
LP Manager
Sears
Victor Valley, CA
Sears Holdings Corp
LP Manager Hrly
Sears
Key West, FL
Sears Holdings Corp
AP Team Leader
Target
Maryville, TN
Target
AP Team Leader
Target
Muncie, IN
Target
DC LP Supervisor
Marshalls
Georgia
TJX Companies
AP Supervisor
Macy's
Union City, CA
Macy's
Regional LP Manager
Ulta Beauty
Bolingbrook, IL
Ulta Beauty
Area AP Mgr
Stein Mart
Wheaton, IL
Stein Mart


Home of the Industry's Original
On the Move

Michael Burch, CFI was promoted to Divisional Vice President, Loss Prevention and Risk Management for Tilly's.
Steven Pace was promoted to Operating Vice President - Loss Prevention & Risk Management for Bloomingdale's.
Ron Simmons was named District Loss Prevention Manager for Smith's Food & Drug Centers.

Post Your New Job or Promotion!
See all the Industry Movement


Your Career
Sponsor this section of the Daily
How to Build a More Reliable Team
In order to boost accountability in your team, the definition of consequences has to be broadened. If they can understand the longer-term impact of their performance on team results, it can help put things into perspective. One thing to remember is "the need of the team is bigger than your own discomfort." Circle of Consequences

The Art and Science of Team Optimization
The world needs three types of leaders: artistic, scientific and interpersonal. When the three work together, they can lead effectively by changing knowledge and behaviors. Here are some strategies to help pull them all together. Begin with context

Managers Can Be Friends With Employees Determining where to draw the line on friendships with those you manage can be complicated. Traditional wisdom says to avoid building friendships across reporting lines, current practices embrace connections and openness. Here are a few strategies to consider to help find a good balance in this friendship. Redefine work friendships

Don't Let Your Passion and Values Erode Employee Motivation As a leader, it's your job to help employees figure out what motivates them and provide a connection to their goals and values. The hard fact is, though, you can't motivate them by imposing your values on them. Instead, you have to understand them.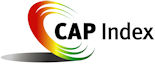 Tip of the Day
Sponsored by Vector Security
Learning is not just about never stopping. It's about using it to do something you would've never done before.

Just a Thought,
Gus







Upcoming Events
---
Recruiting?
Get your job e-mailed to everyone... everyday
Post on our Featured Jobs Board!
Reach your target audience in 2015 every day!
Request our 2015 Media Kit
update account / change e-mail
unsubscribe FEEDBACK
www.downing-downing.com

Advertise With The D&D Daily




36615 Vine Street, Suite 103
Willoughby, OH 44094
440.942.0671
copyright 2009-2019
all rights reserved globally