The D&D Daily Mobile Edition
April 2,

2015



The LP Industry's #1 News Source - Informing, Educating and Instilling a sense of community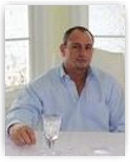 Alex Baker was promoted to National Manager of Investigation (East) with Toys R Us. Alex was previously the Regional Asset Protection Manager and has been with Toys R Us for over five years. He was also the Senior Consultant for Protiviti/LP Consulting and the Director (Interim)/Regional Assets Protection Team Leader for Target Corporation - Mervyns. Alex earned his Bachelors of Arts degree in Business Management from Hiram College. Congratulations Alex!

News Brief
Sponsored by WG Security Products, Inc.
2015 National Retail Security Survey Underway

Each year, the University of Florida's Department of Sociology and Criminology & Law conducts a security research project called the National Retail Security Survey. Directed by UF criminologist Richard C. Hollinger, Ph.D., the NRSS analyzes shrinkage rates, fraud and other important areas of loss prevention. The 2015 National Retail Security Survey is now officially underway.

All senior LP or AP executives in the top 100 retail firms should have received a link to the survey by email. If you have not received your survey, please contact Dr. Hollinger at rhollin@ufl.edu.
MasterCard Demands $5 Million in Damages from Nike - Says Former CISO Shared 'Confidential Information', Lured Away Key Employees MasterCard International Inc. filed new charges in its breach of contract lawsuit against Nike Inc. and two former information security employees, claiming ongoing IT damage at the credit card company. Among the new allegations, MasterCard says its former CISO, William Dennings, "reconfigured Nike's network to resemble that of MasterCard using MasterCard's confidential information," according to an amended complaint filed last Thursday. Mr. Dennings and other former employees, who also joined Nike in 2013, "induced suppliers...to divert resources" from MasterCard, according to the documents. That includes vendors that provide incident response to "MasterCard's emergency needs." MasterCard has demanded at least $5 million in damages. The amended complaint adds details about the colleagues allegedly lured away - eight key employees in MasterCard's 135-member information security department. Nike has denied the original and new charges. The suit highlights a fight for scarce security talent as hacks and breaches intensify. Experienced information security professionals are lured frequently to new jobs, Mr. Lewis said. "It's usually more fraternal among CISOs. They have generally cooperative relationships because they never know who they have to work with when they have a threat," he said. wsj.com

Former Motionloft, Inc CEO headed to prison for fraud The former chief executive of a San Francisco technology company has been sentenced to two years in federal prison for cheating investors out of more than $500,000 by falsely telling them the company was about to be bought by Cisco Systems. Jonathan Mills pleaded guilty to wire fraud in October. He was sentenced to prison Tuesday by U.S. District Judge Richard Seeborg, who also fined him $6,000 and ordered him to pay $572,000 in restitution to investors. Mills, 31, was the founder and chief executive officer of Motionloft Inc., which makes motion sensors for retail stores to track pedestrian and vehicle traffic. Shareholders fired him in December 2013 after three years as CEO. The company's chief investor, entrepreneur Mark Cuban, said he recapitalized the company that month to keep it from closing and brought in a new chief executive. sfgate.com

Disruptive technologies can create competitive advantage for retailers Technology is both disrupting and revitalizing retail, according to a new report by Fung Business Intelligence Centre Global Retail & Technology (FBIC). The emerging technologies have the potential to disrupt retail, placing new pressures on stores to produce a seamless, omnichannel (anytime/anywhere) shopping experience for consumers, and providing new business models for retailers, according to Deborah Weinswig, executive director at FBIC. Some of the newer technologies dramatically influencing shopper behavior and experience include smartphone sensors, microelectromechanical systems (MEMs), mobile apps, cloud computing and beacons. "Overcoming these obstacles will take time, but retailers that do not master new technologies will be victims of disruption rather than the disruptors," Weinswig said. The store of the future will incorporate these new technologies to improve the collection and analysis of consumer data, resulting in a more informed customer and more empowered associates. chainstoreage.com

'Embracing Emerging Technologies in your LP Environment' - Upcoming session at this year's NRF Protect Conference Advanced consumer data analytics. Mobile payments. Virtual storefronts. These and other emerging technologies are unlike anything retailers could have imagined 20 years ago, and they'll redefine not just how retailers do business, but how LP professionals protect their goods. Listen in as an engaging panel of technology experts and LP professionals share their thoughts and insights on how new (and sometimes mind-boggling) retail technologies can radically redefine loss prevention in the coming years. nrf.com

Axis Introduces Sharpdome and Lightfinder Technologies in New High-End PTZ Dome Camera Series Axis Communications, the global leader in network video surveillance, introduces the unique Axis' Sharpdome technology with the new AXIS Q61-E Series. Sharpdome technology, with its innovative mechanics and unique dome geometry, provides full scene fidelity and amazingly sharp images in all directions. The technology enables cameras to capture objects as much as 20 degrees above the camera horizon, making these cameras suitable for uneven terrain. Axis' unique Speed Dry function quickly removes water drops from the dome glass to provide clear images in rainy weather and also simplifies dome cleaning, allowing for more efficient methods such as high pressure cleaning. businesswire.com

Iverify adds 170 new employees with acquisition of Checkview Video monitoring company Iverify doubled the size of its business with the March 26 acquisition of Checkview, a provider of loss prevention and security services for national accounts. The deal includes 170 new employees, bringing Iverify's employee count to almost 500. It adds a monitoring station in Minnesota. It expand Iverify's footprint into Canada, as Checkview has a Toronto office and employees throughout Canada. The acquisition brings Checkview new technology capabilities. securitysystemsnews.com

After $7B in Lost Retail Sales, Backlog of Ships at West Coast Ports Continues - Could take months to resolve Although a tentative labor contract put workers back on the docks in late February, Bloomberg reports that the two busiest U.S. ports - Los Angeles and Long Beach - are still facing their largest backlog of ships in more than a decade. This could take months to resolve. The mess created by the delays is etched in retailers' minds and margins, and according to an analysis from management consultant firm Kurt Salmon, costing the retail industry up to $7 billion in lost sales and expenses. chainstoreage.com

Retailers Respond to Controversial 'Religious Freedom' Laws in Indiana and Arkansas From Apple to Wal-Mart, CEOs and major companies have weighed in on the debate sparked by Indiana and Arkansas' religious-freedom legislation. Opponents of the measures and businesses have said the laws would open the door to gays and lesbians being denied service. Some supporters have said the measures would shield Christian business owners and churches from legal action should they refuse to do business with gays and lesbians. Many companies have used social media to express their views - including Wal-Mart CEO Doug McMillon, who asked Arkansas Gov. Hutchinson to veto the bill in a statement released on Twitter. wsj.com

McDonald's joins the rest - Ups minimum wage to $9.90/hr - Far cry from the $15 organizers want Following Wal-Mart, TJX, The Gap, and others, McDonald's gives in and ups its minimum wage to $9.90/hour. Starting July 1, McDonald's will pay at least $1 an hour more than the local minimum wage for employees at the roughly 1,500 restaurants it owns in the U.S. The increase doesn't apply to employees of franchisees, which operate nearly 90% of the 14,350 U.S. McDonald's stores - a fact critics seized on. But it applies to some 90,000 workers at all levels of experience and rank at company-owned restaurants and it will lift the average hourly rate to $9.90 on July 1 and more than $10 by the end of 2016, from $9.01 currently. Editor's Note: As reported earlier this week, the 'Fight for 15' group is shooting for 60,000 protesters in 200 cities nationwide on April 15, calling for McDonald's to raise its minimum wage to $15. Does this new announcement make a difference? Looks like last year's protests have impacted the retail industry. wsj.com

Hacker pleads guilty to $100 million theft of Microsoft, Valve, U.S. Army data
The fourth and final member of an international hacking ring called the XU Group has pled guilty to stealing more than $100 million in software and data from Microsoft, Epic Games, and Valve Software. The ring also stole proprietary software that the U.S. Army uses to train helicopter pilots and conspired to sell the data. Austin Alcala, a 19-year-old from Indiana who lived with his parents until his arrest, joined two other Americans and a Canadian, ages 19 to 28, in pleading guilty to charges of computer hacking conspiracies and criminal copyright infringement. In exchange for the guilty plea, the U.S. government is dropping charges of wire fraud and identity theft. The arrest came after Alcala and his cohorts stole "software and data related to the [then unreleased] Xbox One gaming console and Xbox Live online gaming system," according to the U.S. Department of Justice, "and popular games such as the FIFA online soccer series; Call of Duty: Modern Warfare 3; and Gears of War 3." dailydot.com

Job apps increased by double digits at Gap Inc. after 2014 wage hike

Lumber Liquidators' March same-store sales down 18% following 60 Minutes report

Cybercriminals conduct EMV fraud against banks not yet EMV-compliant


Quarterly Same Store Sales Results

CarMax Q4 up 7% with profit up 44%
Reitmans Canada Q4 up 2.1% - full year comp's up 1.2%

The D&D Daily is not Publishing Tomorrow
Let's Keep them Safe Out There!
Happy Easter!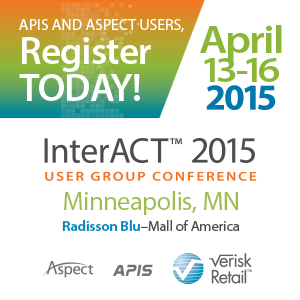 All the news - One place - One Source - One Time
The D&D Daily respects your time
& doesn't filter retail's reality
Report Your News!
(content subject to approval)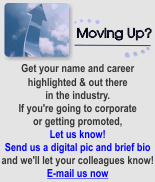 Vendor Spotlight

Protection 1 Names Steve Wall New General Manager for its Memphis Branch
Experience Spans Multiple Disciplines in the Security Industry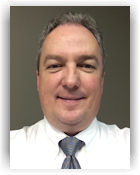 Chicago, IL - April 1, 2015 - Protection 1, the largest full-service business and home security company in the U.S., today announced that it has hired Steve Wall to fill the General Manager position for its Memphis branch. Wall will report to Regional Vice President Chris Massaglia.

"Steve comes to us as a proven winner with a solid track record. In his 15 years in the industry, Steve has worked on both the operations and sales side of the house," stated Massaglia. "He brings a willingness and a desire to make things happen and possesses a 'can do' attitude. I am more than confident that he will be an excellent fit inside the East Region and Protection 1."

Prior to joining Protection 1, Wall worked for a number of different companies such as Sonitrol, Honeywell and Interface Security Systems. He has held positions in the industry ranging from sales team leader and operations manager to general manager. Wall also has experience conducting on-site surveys for new installations and designing security solutions for large commercial businesses that included intrusion detection, fire and life safety, video and access control systems. His background also includes managing installation and service backlogs and directing sales and operations teams.

As General Manager, Wall will be responsible for managing day-to-day operations for the branch, which has commercial and residential sales activities. He will also oversee the quality and production of management and non-management personnel and will direct and supervise effective procedures to maintain or exceed Field Operations metrics. Wall also assumes responsibility for the attainment of all financial and operational objectives.

"I am excited to be the General Manager in Memphis and happy to be on board with Protection 1," said Wall. "In my 15 years in the industry, I have enjoyed a diverse background in operations management and in commercial sales. I look forward to building a strong commercial sales team and turning this branch around to make the climb towards the Top 10."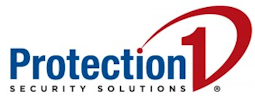 About Protection 1
Protection 1, the largest full-service business and home security company in the U.S., provides installation, maintenance, and monitoring of single-family home security systems, business security systems and multi-family security systems.

Protection 1 serves nearly 2 million customers and employs over 3,500 people in more than 70 office locations and five UL Certified monitoring centers across the country. The company has a 97.3% customer satisfaction rating and an A+ Better Business Bureau rating.

Protection 1 also offers network management services through its Network Operations Center and is the only company in the security industry to hold Cisco Cloud and Managed Services Express Partner Certification.

Since 2012, the company has been recognized by leading industry publications for its commitment to its customers, the industry and the communities it serves. For other Protection 1 news, visit P1newsroom.com

Loss Prevention News Network

How Technology is Changing the
Regional LP Job & How Can They Increase Their Impact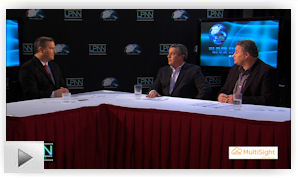 Maurice Cloutier, VP of Loss Prevention, Ann Inc., and Gary Johnson, VP of Loss Prevention, The Vitamin Shoppe, tell us how technology has changed the profile of the successful RLPM, particularly among specialty retailers, in this LPNN interview moderated by Joe LaRocca. Many of the advancements in retail technology have been advantageous to the LP profession. Learn why such technology should be utilized and how breaking out of the LP silo and understanding the holistic business can help make an LP professional more effective in their role.
---
Hedgie Bartol, Retail Business Development Manager - North America, Axis Communications, returns for another fun, unscripted Quick Take with Amber Virgillo. Hear what some of their favorite 'Group LP Selfies' published on the Daily have been so far.

Solution Providers, have a video or commercial you want to publish? Contact us.

eBay News

To his students at St. Cloud State University, Yiwei Zheng was merely a contemplative professor who lectured on Chinese religions and the existentialist philosophy of Jean-Paul Sartre. He was popular on campus and had once served as president of the Association of Chinese Philosophers of North America. But to federal wildlife agents who had been watching him for years, Zheng was a secretive dealer in Chinese antiquities who profited from an international black market for carved ivory and other rare objects. On Tuesday morning, Zheng was arrested at a St. Cloud restaurant by agents from the U.S. Fish and Wildlife Service, accused of smuggling elephant ivory and rhinoceros horn out of the United States and into China from 2006 through at least 2011. Zheng, a naturalized U.S. citizen who grew up in Shanghai, China, has operated an online sales business out of his St. Cloud home called Crouching Dragon Antiques since 2010, according to court documents. Often using eBay as his marketing base, Zheng offered wildlife specimen parts and carved objects, describing them as made from "ox bone." But agents suspected they were actually made from carved elephant ivory that Zheng was smuggling to China, according to a federal search warrant.

Read more here
For further information on PROACT, email inquiries to PROACT@eBay.com.
eBay Direct - Click Here
(notify - info - questions)


Canadian Push
Sponsored by Vector Security
Big box properties need to reinvent - into mixed-use lifestyle hubs to avoid bleak future As Canadians migrate from the suburbs to the inner cities and do more of their shopping online, big box shopping centres face an uncertain fate. Experts say many of these shopping centres will need to reinvent themselves as mixed-use lifestyle hubs to avoid a bleak future. Some of the most vulnerable property types are those that were built purely on the big-box format stores -- in other words, the power malls of the 1990s that were very auto oriented." The imminent closures of 66 Future Shop stores and 133 Target stores means there will be a glut of big-box retail space coming onto the Canadian market this year at a time when more retailers are looking for smaller stores in densely populated urban cores. ctvnews.ca

In Canada, Unabashed Wooing of Commercial Drones - Amazon is Flying - And so do clay pigeons It didn't take long for Canada's transport minister to exploit the promotional possibilities of Amazon testing its drone delivery service in the country - testing that the company confirmed on Monday. In terms of Amazon and companies like that, Canada Post, whoever wants to utilize this technology in their day-to-day businesses, I'd encourage them to talk to Transport Canada," said the minister, Lisa Raitt, referring to the government department she leads. "We have a wealth of experience and we certainly want to keep up with the times." nytimes.com

Future shop severance packages not up to snuff, says lawyer "What I discovered pretty much consistently amongst all the people that I've spoken to is that the offers were completely inadequate," says Lior Samfiru, a labour lawyer retained to negotiate for higher packages for a number of former employees. While Samfiru admits the company may be operating within the letter of Ontario law, the payouts fall well below levels that previous court decisions have established as a fair level. "(Provincial law) is only a minimum, and every employee has significantly greater severance rights under our common law," he says. He says the severance packages have to take into account not only length of employment, but also the workers' age and job classification. Best Buy, for its part, says the severance packages are above board. "We took great care to ensure we looked after our people. Best Buy Canada fully complied with all Provincial Employment and Labour Standards to calculate severance for our employees," said a statement from spokesperson Elliott Chun. yahoo.com

Is Metro & Sobey's just giving up to Walmart & Costco basic's & bulk buying? In walking the newly renovated Metro's and Sobey's you've got to wonder if they just gave in to Walmart's and Costco's basics and bulk goods. With shoppers so price conscious and willing to shop multiple stores for the best price maybe they both just gave up and cried "Uncle". With both now expanding prepared foods and meals, and shrinking the size of their bulk goods drastically it certainly looks it. Let's see how comps show over the next few quarters.

Don't treat closing Target stores as junk shop, says employee An employee for Target at Lawson Heights in Canada wrote this article:
"I work for Target at Lawson Heights and want to express my deep disappointment with the folks of Saskatoon and surrounding areas. In the past few months, since we were told that our store would be closing and that we would all be losing our jobs, the guests at our store have treated us and the store as if it were a junk shop. They have no respect for the effort we put in every day to try to keep our store "shoppable." They think nothing of dumping their unwanted items all over the store or on the floor. The amount of theft that has occurred is unbelievable. People must be of the opinion that it doesn't matter if they steal because "the store's closing anyway," but it does matter. We are all sad that Target is leaving Canada. We have a great store and a management team. Our team members are amazing. We could have all walked away when we were told we would be losing our jobs, but we didn't because we are loyal to our management and our store, and wanted to still provide our guests with a great shopping experience." thestarphoenix.com
Americans Answer Questions About Canada
We came across this funny, yet embarrassing, video showing how little the average American knows about their neighbor up north... "Is Canadian a language?" asks one respondent. yahoo.com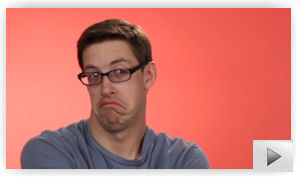 British Columbia becoming a hot hunting ground for cyber criminals B.C. is ripe for the picking when it comes to cyber fraud, especially given that only three per cent of us regularly change the passwords on our various digital devices. Further, half the population doesn't even take such preventive measures as installing brand-name anti-virus or anti-malware software, according to a recent poll. And half of British Columbians fail to set up their devices to lock automatically, the survey, undertaken by The Province, accounting firm MNP and market research firm Mustel Group, discovered. theprovince.com

Target closing all Canadian stores by April 12

Widespread drone use in Canada years away, experts say

Halton Regional Police investigating 2nd burglary at Purba Vision in Burlington

Chilliwack police make arrest for downtown robberies

Calgary Police Service's Economic Crimes Unit Fraud Team arrests man in month long investigation The Calgary Police Service has charged a man in relation to a credit card and identification counterfeiting operation in the city's southeast. After a month long investigation, the Economic Crimes Unit Fraud Team executed a search warrant on Thursday, March 26, 2015, in the 0-100 block of Mahogany Heath S.E. Inside the residence, police found: Bundles of blank credit cards, Bundles of blank identification cards, Electronic scanning devices, An electronic card printer, Counterfeit credit cards, Counterfeit vehicle registrations, An electronic device used to roll back vehicle odometers, A small amount of drugs. It is believed that the items seized during the search were being used to produce fraudulent credit cards and identifications, which were then used in the commission of other crimes. Andriy Volodymryrovich PLYUSNIN, 28, of Calgary, is charged with: Three counts of fraud under $5,000, possession of credit card data, possession of a controlled substance, possession of a counterfeit credit card, possession of manufacturing equipment, possession of government seals and possession of stolen property. The arrest comes at the end of Fraud Prevention Month when police agencies, government departments, consumer protection interest groups, and businesses come together for an annual awareness campaign on the most common frauds in Alberta. calgary.ca

Alberta SafeGrowth Grant to deter thieves approved A grant meant to improve the security tag system for a downtown clothing store is instead being used to install a steel gate. During the last run of SafeGrowth grants from the city's Crime Prevention Department in Fall 2014, one was awarded to Milano for Men downtown. Rather than putting the grant money towards the electronic tag deterrent as recommended by Crime Prevention, Milano wants to spend it putting a folding steel gate behind the store's bay windows. Store owner Rob McConkey said theft that happens during the day is minimal compared to the kind of "smash and grab" burglary his store has fallen prey to. McConkey said in 21 years of operations he'd never had a window broken, but it has happened twice in the past year. dailyheraldtribune.com

e-commerce

Sponsored by The Zellman Group
Retail's Digitally Shifting Landscape
"The digital world achieved enormous progress in 2014 as several transformative changes shaped how Americans interacted with technology and consumed media. Perhaps more so than at any other time in recent memory, changes were not merely incremental but rather seemed to represent key inflection points in the evolution of various markets and behaviors," comScore wrote in its summary of the findings. "We saw platforms collide in ways that upended existing markets, reconfigured the economics of various industries, and suggested that we are embarking on a new era of digital that will look markedly different from its predecessor."
While mobile commerce grew 28 percent from the year prior - a notable figure - to $31.6 billion, it's still only a sliver of what digital retail figures are overall. Research from comScore indicates that the retail digital commerce figures for 2014 grew 14 percent to $268.5 billion from the year prior. While that's a notable jump, desktop-based eCommerce also jumped 13 percent to $236.9 billion.
So just where is the digital retail shift occurring? Overall, digital commerce dollars across retail saw a 14 percent increase, year over year. In its research, comScore also broke down digital commerce retail dollar growth by category to indicate just what types of shoppers are more likely to go digital.
Digital content/subscriptions consumer: 27 percent increase
Packaged goods: 21 percent increase
Apparel and accessories: 22 percent increase
Sport and fitness: 17 percent increase
Office supplies: 17 percent increase
Furniture, appliances and equipment: 15 percent increase
Home and garden: 14 percent increase
Toys and hobbies: 14 percent increase
Consumer electronics: 14 percent increase
Computers/peripherals/PDAs: 14 percent increase
Event tickets: 8 percent increase
Video games, consoles and accessories: 7 percent increase
Music, movies and videos: 6 percent increase
Flowers, greetings and miscellaneous gifts: 6 percent increase
Books and magazines: 2 percent increase
Jewelry and watches: 1 percent decrease
Computer software: 4 percent decrease
pymnts.com
E-commerce in groceries lags, but ready to take off
Research by Amitabh Sinha of the University of Michigan Ross School of Business suggests grocery e-commerce is at a tipping point, poised to grow at about 15 percent per year. His analysis with Paul Weitzel of the firm Willard Bishop shows what retailers are learning and what models may emerge. "This sector is a late bloomer in terms of e-commerce, at least in the U.S.," said Sinha, professor of technology and operations. "But there is a future market there, and if retailers don't get a hold of this, they'll go the way of Circuit City and Borders." E-commerce sales in the U.S. were about 6 percent of about $5 trillion in retail sales in 2014. Grocery and consumer packaged goods (CPG) e-commerce sales, by contrast, were only about 3 percent of the sector's $600 billion. A number of grocery chains, retailers and e-commerce giants such as Amazon are experimenting with a number of systems and features for grocery and CPG.
umich.edu
Online retailers get in on the fun on April Fools' Day
"Fraud is not a person - it is a dynamic grouping of statistics that deviate from the norm."
Stuart B. Levine, CFI, CFCI
CEO, The Zellman Group & Zelligent


ORC News
Sponsored by Security Resources
Duo arrested in Tulsa, OK for using over 40 counterfeit credit cards; hitting Home Depots Tulsa police said they arrested two men accused of ripping off Home Depot for thousands of dollars by using counterfeit credit cards. FOX23 found out the duo was arrested near 71st Street and Mingo Road around 1:45 p.m. Wednesday. Police said 21-year-old Jamauri Gibson and 22-year-old Deion Stegall are accused of driving around to three different home depot stores in Tulsa, buying 10 Home Depot store gift cards at each store for $500 apiece. Tulsa police reported that this resulted in Home Depot having $5,000 loss. fox23.com

Forks Township, PA man charged after $6,000 scam over many months at Sam's Clubs A Forks Township man is charged with retail theft after stealing more than $6,000 in merchandise from two local Sam's Clubs by "under-ringing" his purchases at the self-checkout. Richael Platt, 34 times between Oct. 1 and March 9 visited the Sam's Clubs at Northampton Crossings in Lower Nazareth Township and in Hanover Township, Lehigh County, police said. Each time he went to the self-checkout line and only rang up the less-costly items, police said. After reviewing security video, it was determined there were several higher-priced items in Platt's cart that weren't rung up before he left the store, police said. Platt stole $3,918 in merchandise from the Lower Nazareth store and $2,610 from the Lehigh County store, police said. lehighvalleylive.com

Syracuse, NY Doctor arrested in $1,000 shoplifting spree; 10th arrest since 1990 Dr. Lisa Freedman took a raincoat, dresses, hats, gloves and other items worth more than $1,000 from Boom Babies at 489 Westcott St., Syracuse, and stuffed them into a bag, according to a police report. Syracuse police arrested Freeman. Kohl's accused Freedman of stealing $884.63 worth of merchandise Feb. 26 from its store at 100 Towne Drive in Fayetteville. The arrest at Kohl's was the ninth time since 1990 Freedman was charged with petit larceny, a misdemeanor, in the Syracuse area, Post-Standard archives show. Some of the previous charges occurred at Price Chopper in Syracuse, Towne Center shopping center in Manlius, Walmart in East Syracuse and Wegmans in Liverpool. Freedman is an obstetrician-gynecologist with a practice in East Syracuse. syracuse.com

Bethel Park, PA Police arrest 3 for thefts at Wal-Mart Two men were arrested Wednesday on charges of using stolen credit cards in an attempt to steal nearly $950 worth of merchandise from the Wal-Mart on Library Road in Bethel Park. Police Chief Timothy O'Connor said Wal-Mart called police at about 1:30 p.m. when two men, both 31, were seen using multiple credit cards suspected of being stolen in an attempt to purchase electronics. As police arrived, another man in the midst of trying to steal merchandise spotted the officers, thought they were there for him, and fled the store, speeding out of the parking lot in a Ford Mustang, O'Connor said. Officers located the Mustang stopped near Port Authority property a short distance away and took the accused shoplifter into custody. triblive.com

Thefts by Organized Gangs rising 30% in Czech shops The number of thefts by organized gangs has been rising in Czech shops, according to the latest statistics of the Securitas security agency released Wednesday. Last year, the number of revealed shoplifting cases rose by 30 percent, compared with 2013, while a half of them were committed by organized groups. Fashion and cosmetics shops are the most frequent targets. praguemonitor

8 women plead guilty in $20M stolen ID Refund Fraud Ring
Do you have an ORC case to share?
Share your ORC news and help the industry grow

Retail Crime News

Sponsored by NuTech National
Judge sets bail at $120,000 in ID theft case in Fairfield, CA Just a few days after a judge released a man with a history of identity theft from custody on his own recognizance, he was arrested again and has been charged with 11 new felony identity theft offenses. Justin A. King, 21, of Vacaville, pleaded not guilty Wednesday and was ordered to be in court April 14 for a probable cause hearing. Vacaville police in March found evidence that King may have been bilking gullible Craigslist shoppers by selling them bogus Southwest Airlines flight vouchers. The scam was simple and at least nine victims responded to Craigslist's postings touting $500 flight vouchers for $280. Buyers sent money via Moneygram and got the voucher numbers. But when they tried to book flights, they discovered the voucher numbers had been canceled after Southwest employees learned they had been purchased using stolen credit cards, according to court records. dailyrepublic.com


West Springfield, MA Police say he's wanted for credit card fraud over $10K Authorities here are looking to identify a man wanted in connection with a credit card fraud investigation. West Springfield police posted surveillance photos of the suspect on the department's Facebook page on Wednesday, hoping that anyone who recognizes the man will call Detective Matthew Mattina. The suspect is wanted for credit card fraud over $10,000, according to police, who didn't provide additional details about the investigation. masslive.com

Credit card thieves strike at Publix in St. Johns Co., FL Deputies are searching for two men they say are skimming credit card information to produce counterfeit cards and make unauthorized purchases. The pair is caught on camera three separate times using the cloned cards at Publix grocery stores. Detectives say the pair is being sought in connection with at least three credit card fraud cases since the beginning of the year. wokv.com

Two suspects wanted for string of AT&T burglaries in Conway, AR The Conway Police Department is searching for two men they believe is responsible for a string of burglaries at three different AT&T locations. The Conway Police Department is searching for two men they believe is responsible for a string of burglaries at three different AT&T locations. Conway police responded to an activated alarm at the AT&T store around 9 p.m. Tuesday. When police arrived, they observed shattered glass and a light broken above the front door of the business. They also noticed that there were tiles removed from the ceiling. Around $20,000 of product was reported missing from the store's merchandise room. thv11.com

Hammond, LA Police investigating Smash and Grab at Ibert Jewelry Police are investigating an apparent smash and grab theft at a Hammond jewelry store. About 2 a.m. Sunday, an alarm went off at Ibert Jewelry, officers wrote on the department's Facebook page Wednesday. In security footage posted to the site, a glass door is seen shattering as two people enter the store. The suspects "entered a glass jewelry case and took a large amount of jewelry," according to police. The surveillance video shows both suspects running out of the store carrying what appear to be large black trash bags shortly after they arrived. Police believe they fled the scene in a black sports utility vehicle. theadvocate.com

Richland, PA Police arrest Best Buy employee for theft of 38 video games, valued at $2,280 Michael Scott Benecke, 36, of Milford, was charged with felony retail theft and receiving stolen property on March 20 after police said he stole 38 video games during the past year valued at $2,280 while he worked at Best Buy, police said. theintell.com

Trio of Burglars victimize more than 60 businesses since January in Las Vegas A trio of burglars with a strong work ethic are victimizing small businesses in southwest Las Vegas. Since January they have ransacked more than 60 businesses, police say. They seem to be experts. They find a way to break through a window to get in. Surveillance cameras don't seem to concern them. Officers are hopeful they'll get a break in the case soon. mynews13.com

Milledgeville, GA Police arrest Kay Jewelers store burglar Milledgeville police arrested a man wanted for burglarizing a jewelry store. According to Major Reggie Hill, Jonathan Krupke broke into the Milledgeville mall on February 24 through a skylight. He then tried to break into the Kay Jewelers, but the alarm went off and he ran away. Officers says Krupke is also suspected of stealing a television from a home on March 17. Krupke is charged with two counts of burglary. 41nbc.com

UK: Mole gang tunnels underneath Tesco Express in Rochdale Thieves tunneled underneath a convenience store to steal thousands of pounds of cash from a hole in the wall machine. It is estimated that the thieves may have stolen up to $73,900 from the ATM at Tesco Express in Whitworth Road, Rochdale. The theft was discovered when Tesco staff called a maintenance man to fix the cash machine and he uncovered the tunnel. The mole burglars removed cash cassettes, with their tunnel causing more than $3,500 of damage at the store. Police are currently investigating the theft. manchestereveningnews.co.uk

Nearly 30 ATM Thefts & Attempted Thefts In Dallas This Year

Port Richey, FL Police Chief: Walmart Supercenter accounts for 46 percent of city's crime

Man caught after police chase in Charlotte believed to be suspect in Salisbury GameStop robbery

Bloomington police nab fugitive suspected in fatal 2009 shooting at Indianapolis grocery store

Employee arrested for theft from Piggly Wiggly in Cowley, WI

Spirit Lake, IA Police investigating Wal-Mart Shoplifter


Robberies and Burglaries
● Cheers One-Stop - Houston, TX - Robbery
● CVS - Kendallville, IN - Robbery
● Dollar General - Jackson, TN - Armed Robbery
● Dollar General - Fort Wayne, IN - Armed Robbery
● Joe's Bike Shop - Baltimore, MD - Burglary
● Little Caesars - Houston, TX - Burglary
● Marathon - Smyth Co, VA - Armed Robbery
● One Stop - Charleston, WV - Robbery
● Purba Vision - Burlington, ON, CN - Burglary
● Rite Aid - East Windsor, CT - Robbery
● R&R Jewelry - Houston, TX - Burglary
● T-Mart - Lubbock, TX - Robbery
● Taco Bell - Turlock, CA - Burglary
● The Green Spot - Dallas, TX - Burglary
● Verizon - Austin, TX - Armed Robbery
● 7-Eleven - Forked River, NJ - Robbery


Featured Job Listings
Sponsored by NuTech National
Feature Your Job Here For 30 Days -
70% Aren't On the Boards
VP of LP
Mattress Firm
Houston, TX
Mattress Firm
Director AP
Big Lots
Columbus, OH
Big Lots
Director of LP
Haagen Grocery Stores
Seattle, WA
Supervalu
Director of LP
PacSun
Anaheim, CA
PacSun
Director Global AP
KFC & PH
Plano, TX
YUM! Brands
VP Supply Chain, LP & Safety
Ross Stores
Ft. Mill, SC
Ross Stores
VP of Sales
Checkview
Chanhassen, MN
Checkview
Regional Dir AP
Rite Aid
Albany, NY
Rite Aid
Regional Dir AP
Rite Aid
Warwick, RI
Rite Aid
Regional Dir AP
Rite Aid
Baltimore, MD
Rite Aid
Dir of AP Dist. Centers
Dollar General
NA
Dollar General
Director of Divisional LP
Dollar General
Goodlettsville, TN
Dollar General
LP Corporate Sr Mgr
JC Penney
Dallas, TX
JC Penney
AP Manager
Ralph Lauren
New York, NY
Ralph Lauren
Regional LP/Safety Mgr
American Signature, Inc
Chicago, IL
American Signature, Inc
Regional LP Mgr
Dunham's Sports
South Central KY, Central TN or NC
Dunham's Sports
Regional LP Manager
National Stores
Chicago, IL
National Stores
Regional LP Manager
National Stores
Northern Bay Area, CA
National Stores
Regional LP Manager
National Stores
Phoenix, AZ
National Stores
Market Asset & Profit Protection Manager
Sears
Little Rock, AR
Sears Holdings Corp
Zone Asset & Profit Protection Mgr
Sears
Cincinnati, OH
Sears Holdings Corp
Zone Asset & Profit Protection Mgr
Sears
Cleveland, OH
Sears Holdings Corp
LP Manager
Bowlmor AMF
Long Island, NY
Bowlmor AMF
LP Manager
Bowlmor AMF
Dallas, TX
Bowlmor AMF
Market AP Specialist
REI
San Francisco, CA
REI
Market AP Specialist
REI
Chicago, IL
REI
Sr Retail AP Specialist
REI
Bloomington, MN
REI
Security Officer
Wegmans
Pottsville, PA
Wegmans
Sales Representative
NuTech National
Maitland, FL
NuTech National
National Account Executive
Checkview
Northeast Region
Checkview
National Account Executive
Checkview
United States
Checkview
Corporate Investigator
Confidential
San Francisco Bay, CA
Confidential
National Account Manager
Vector Security, Inc
TBD
Vector Security, Inc

Limited Time Only - Post Your Multi-Unit LP jobs for FREE - Learn More Here

Daily Job Alerts


Appearing One Day Only
View our Internet Jobs Archives here
AP Manager
Cabela's
Huntsville, AL
Cabela's
AP Manager
Cabela's
Fort Oglethorpe, GA
Cabela's
LP Supervisor
Burlington Coat Factory
Indianapolis, IN
Burlington Coat Factory
Regional LP Manager
Dollar General
San Antonio, TX
Dollar General
Area LP Manager
JC Penney
Hampton, VA
JC Penney
LP Manager
JC Penney
Pleasanton, CA
JC Penney
Area LP Manager
JC Penney
Arlington, TX
JC Penney
LP Manager
JC Penney
Newark, CA
JC Penney
Area LP Manager
JC Penney
Tempe, AZ
JC Penney
Dept Mgr LP & Safety
Lowe's
Durham, NC
Lowe's
LP Specialist
Dillons
Topeka, KS
Kroger
District LP Mgr
Office Depot
Kansas City, MO
Office Depot
AP Manager in Training
Walmart
Shelton, CT
Wal-Mart
AP Manager in Training
Walmart
Heber City, UT
Wal-Mart
AP Manager in Training
Walmart
Austin, TX
Wal-Mart
AP Manager in Training
Walmart
Las Vegas, NV
Wal-Mart
AP Manager
Sam's Club
Springfield, IL
Wal-Mart
AP Manager
Sam's Club
Fargo, ND
Wal-Mart
Multi Unit LP Manager
Sears
Battle Creek, MI
Sears Holdings Corp
Multi Unit LP Manager
Kmart
Rochester, NY
Sears Holdings Corp
Multi Unit LP Manager
Sears
Florence, KY
Sears Holdings Corp
LP Manager Hrly
Kmart
Key Largo, FL
Sears Holdings Corp
LP Manager Hrly
Kmart
Crofton, MD
Sears Holdings Corp
Zone AP Manager
Sears
San Jose, CA
Sears Holdings Corp
Regional LP Manager
Ulta Beauty
Birmingham, AL
Ulta Beauty
Occupational Safety & Health and LP Manager
Sprint
Overland Park, KS
Sprint
AP Manager
BJ's Wholesale Club
Avon, OH
BJ's Wholesale Club


Home of the Industry's Original
On the Move

Alex Baker was promoted to National Manager of Investigation (East) with Toys R Us.
Jeff Manni was named Asset Protection Manager for American Girl.

Post Your New Job or Promotion!
See all the Industry Movement


Your Career
Sponsor this section of the Daily
Success is Never an Accident. It's a Choice People don't just become successful. They chose to build their career, focus on the big picture and have the determination it takes to make it to the big leagues. They stepped outside of their comfort zone and took risks to get where they are today. Making smart choices can result in good fortune. Choose success

Your Comfort Zone is Killing Your Success
Right out of college, your goal may have been to find a job that was a natural fit. However, comfort is the enemy: where is the success when things are easy? Taking the first step to shake things up a bit is the hardest, but here are four reasons why it will be totally worth it! You may find a new love

7 Million-Dollar Habits of the Super Successful Those who dream big and want to be high achievers make it part of their daily lives. Their habits help drive them to stay focused on their goals, prepare their mental state for the day of challenges ahead, and remain grateful for what they are accomplishing. Here are some other habits of highly successful people. Remain accountable

How to Turn Rejection Into Success
We all have experienced some form of rejection, and the feelings that it leaves behind. It can be hard to keep trucking forward after being told "no" or being passed over, but it is critical to keep taking that risk if you want to reach success. Here are some ways to handle rejection a little bit better. Don't take it personally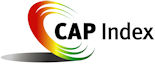 Tip of the Day
Sponsored by Vector Security
If you have to ask what they're looking for - Then you may not have the vision to build it. Because it's not the right question.

Just a Thought,
Gus







Upcoming Events
---
Recruiting?
Get your job e-mailed to everyone... everyday
Post on our Featured Jobs Board!
Reach your target audience in 2015 every day!
Request our 2015 Media Kit
update account / change e-mail
unsubscribe FEEDBACK
www.downing-downing.com

Advertise With The D&D Daily




36615 Vine Street, Suite 103
Willoughby, OH 44094
440.942.0671
copyright 2009-2019
all rights reserved globally