The D&D Daily Mobile Edition
LP, AP & IT Security's #1 News Source



---
News Brief
Sponsored by WG Security Products, Inc.

ECR RETAIL LOSS CHALLENGE IS OPEN FOR APPLICATIONS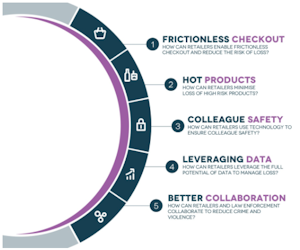 Applications are open for the Retail Loss Challenge; a competition to find the hottest startups and innovative companies with scalable solutions to tackle retail loss while improving the customer experience. Companies are invited to apply against one of five challenges for the chance to trial their solution with leading retailers including John Lewis, Tesco, Sainsburys, Lidl and Aholddelhaize.

The shortlisted companies will be invited to join a live pitch event in London on 21 June to present their solutions to industry experts. The challenge is being organised by the ECR Community Shrink and OSA group part of the ECR Community network.

For more information, contact info@ecr-shrink-group.com

Why I Don't Put My Title or Department on My Business Cards

Letter to the Editor by John Velke, SVP Risk Management, Total Wine & More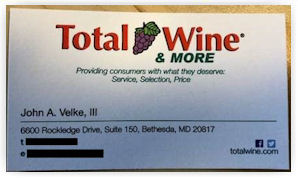 I just read your "Tip of the Day" in last Thursday's D&D Daily. I don't think this was the first time I've seen it, but I thought I'd let you know that I think it is one of the best pieces of advice you've ever provided.

As someone who has always been uncomfortable creating new relationships, I've found that those I've created outside of Loss Prevention have been the most beneficial to my career. I think a lot of my success at building those relationships comes from how I see myself.

Although I recognize that in the LP/AP community I'm regarded as an LP Executive, in my company I try to promote the idea that I am John, and that if something needs to be done, and I can help, I'm willing to take it on. I reinforce this message by not using my title or my department on my business cards, email etc. In fact, when I'm occasionally asked, "What do you do?" My first response is usually, "A little bit of everything" or "Whatever needs doing."

Editor's Note: A 40+ year veteran of retail loss prevention, John Velke is the author of "Prove 'Em Innocent: The Art & Science of Workplace Investigations". You can read a series of excerpts from his book here.
---
3SI Deploys 100,000th Tracker!

In business since 1971, 3SI provides cutting-edge solutions to the Financial, Retail and Law Enforcement Markets. We were one of the first company providers of smoke and dye technology for cash protection, and consistent innovation for over more than four decades has resulted in advanced solutions in a wide range of designs that include GPS Tracking and Tracing Technologies.



Starting with Cash Tracker, designed to protect cash in teller drawers, we've grown significantly and added many new products including Phone Tracker, PharmaTracker, Tobacco Tracker, Jewelry Tracker, ATM Tracker, Asset Tracker, and many more. In March 2018, 3SI officially deployed its 100,000th tracker. This success is a strong testament to the quality and success of our solutions.

Since 1971, we've been committed to helping create a #SaferWorld with innovative solutions and superior services that support the apprehension of criminals and the recovery of stolen goods.

Get Protected. Get 3SI.

The Loss Prevention Foundation (LPF) Announces Newest
Bachelor Level Partner - Axis Communications
The Loss Prevention Foundation (LPF) announced its newest Bachelor level scholarship partner, Axis Communications. The Bachelor level partnership secures numerous certification course scholarships for distribution to retailers, universities and internal associates. It also enables Axis to provide complimentary LPF memberships to loss prevention practitioners.



Headquartered in Lund, Sweden, Axis became the market leader in network video by inventing the world's first network camera in 1996. For over 30 years, Axis has been an innovator in video surveillance. They have increased the security of millions of people worldwide and have helped meet the growing need for a smarter, safer world. Axis' solutions can be found in many places, including, retail stores, airports, trains, motorways, universities, correctional facilities, casinos and banks.

Read more here.

APG Cash Drawer to Introduce Smart Technology
to Reinvent POS Operation at Checkout Terminals
APG Cash Drawer, a global manufacturer of cash management solutions is ecstatic to announce the release of the newest member of its SMART Technology product family, The Holographic Holiday Cashier POS Solution, HHCPS. The HHCPS will help global retail organizations dramatically eradicate the premium labor expenditures allocated to holidays while also reducing the operational costs of serving last minute shoppers. cashdrawer.com
---
Artificial Intelligence Could Soon Enhance Real-Time Police Surveillance
Several technology companies are working with police departments across the U.S. to develop the capability to add artificial intelligence to video surveillance and body cameras that could identify faces in real time, potentially expanding the reach of police surveillance.

The body-camera technology, expected to be ready by the fall, hasn't yet been purchased by police departments and is still in the development stage. Police departments, including the New York Police Department, already use facial recognition to review surveillance footage after a crime has occurred.

The new software uses an algorithm to tell an officer on the spot, through a body camera or a video surveillance camera, that it has found a suspect. The officer could then make a decision of whether to stop the suspect or take some other action.

The technology underscores law enforcement's growing dependence on software and high-tech tools, including gun-detection technology, gun-shot-detection technology and predictive analytics. wsj.com

The Pilot Flying J Fraud Scandal Hasn't Touched Browns Owner Jimmy Haslam
But 17 former employees in his company have pleaded guilty or been convicted in a fraud scheme worth more than $50 million. Haslam announced he would step down as CEO of the company in September 2012, but returned to the job in February 2013, two months before the company's offices were raided. Haslam has not been charged with any crimes and denies knowledge of the scheme. Evidence uncovered in the investigation possibly contradicts that. Brian Mosher, a former Pilot Flying J executive who pleaded guilty, testified that he showed Haslam spreadsheets detailing the fraud, but then said he didn't report to Haslam. theringer.com

Costco Escapes Investor Suit Over $3.7B Ponzi Scheme
An Illinois federal judge threw out a lawsuit accusing Costco Wholesale Corp. of facilitating a Ponzi scheme that cost an investment firm nearly $100 million, saying Friday the court had no jurisdiction over the dispute.

U.S. District Judge Edmond E. Chang granted the warehouse club's motion to dismiss Ritchie Capital Management LLC's suit over Costco's alleged role in a $3.7 billion Ponzi scheme led by infamous fraudster Thomas Petters, saying Ritchie failed to show how Costco's alleged conduct was tied to Illinois.

The fraud, which earned Petters a 50-year prison sentence, involved his work as a middleman between clubs like Costco and consumer electronics manufacturers, helping evade the manufacturers' restrictions on selling the goods to the clubs. Petters wooed investors with this so-called "diversion" business, but really used their money to finance a luxury lifestyle, according to the U.S. Department of Justice. law360.com

Mills Fleet Farm changes gun background check policy
Mills Fleet Farm - a retail chain of 37 stores in Minnesota, Iowa, Wisconsin, and North Dakota - quietly changed its gun marketing last month. The retailer stopped all advertising and promotions for assault-style rifles and high-capacity magazines but it will continue to sell them, Derick Prelle, Fleet Farm's chief executive, said in an e-mail interview.

Fleet Farm also changed its background-check policy. Currently, federal law allows a sale to take place if the gun seller receives no response from the FBI within three days. Fleet Farm changed its policy so that "no sale will occur unless we receive a positive 'OK to sell' response from the FBI." startibune.com

Raleigh, NC: North Carolina leading the way in fight against counterfeit goods
The state has a large task force devoted to keeping fake merchandise from getting into the hands of consumers. "Organized crime is involved all the way from the manufacture to the distribution," said North Carolina Secretary of State Elaine Marshall.

Marshall is the point person in trying to keep these fakes from reaching your hands. Marshall's office has a task force of more than 110 law enforcement officers who find knock-off items for sale everywhere. She says her task force has made 621 counterfeit product cases this year and says - it shows no signs of letting up. "In the last year, we confiscated goods worth over $55 Million at regular retail," she said. cbs17.com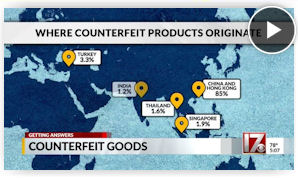 Kent County, MI: Opioid addiction brings a spike in shoplifting cases
The ongoing opioid crisis that is straining resources in Kent County has led to a spike in shoplifting as addicts look to support expensive habits.

"Retail fraud seems to be exploding and I think a lot of that has to do with opioid addiction and addiction in general,'' Kent County Prosecutor Chris Becker said. "They'll steal a TV and go sell it on the street or they'll trade it for the drugs.''

The prosecutor's office last year handled 1,617 retail fraud cases, a 20 percent increase from 2007. Retail fraud prosecutions in Kent County are up 74 percent from 2002.

It really is a driving factor in a good portion of crime,'' Grandville Police Chief Dan Steere said of opioid addiction. "It's not only shoplifting, it's burglaries, it's other types of larcenies and an occasional robbery.'' wzzm13.com

Retail supports more than 42 million jobs
From the part-time sales associate at a local store on Main Street to an app-developer for a major retailer, the retail industry directly employs 29 million Americans, making it the largest private sector-employer in the economy. These jobs aren't just behind a cash register. In fact, 45 percent of retail employees do not work in a sales position.

With 3.6 million stores drawing on a vast array of suppliers, retail supports 42 million jobs and represents $2.6 trillion of annual GDP in the United States. nrf.com

China hits back at Trump, slaps new tariffs on U.S. goods worth up to $3 billion
The trade spat between the world's two largest economies worsened over the weekend with China hiking tariffs on a slew of U.S. goods in response to Washington slapping duties on Chinese aluminum and steel. The measures announced Sunday matched a list of potential tariffs on up to $3 billion in U.S. goods published by China on March 23. nbcnews.com

Winn-Dixie Closures May Perpetuate Food Deserts
It's called a food desert. That's when it's difficult to buy affordable or quality fresh food, and it's a major problem in Florida. In west central Florida, about 60 percent of residents live either in poverty or more than a mile from a supermarket, according to Feeding Tampa Bay, a nonprofit food bank.

Access to that food got harder Tuesday, as the Jacksonville-based parent company of Winn-Dixie filed for bankruptcy and formally announced that it will close 35 stores statewide — including 10 in the Tampa Bay area. usf.edu

VP of Loss Prevention position for Belk posted - Based in Charlotte, NC corp. office
The Vice President of Loss Prevention is responsible for all of Belk's loss prevention initiatives. This position strategically plans, develops, implements and directs all store shrinkage reduction efforts. This function will provide direction and leadership for inventory shortage prevention, store shortage program auditing, safety, and physical inventory taking and reconciliation.

Belk, Inc., a private department store company based in Charlotte, N.C., operates 293 stores located in 16 Southern states and a growing digital presence. myworkdayjobs.com

L'Oreal - Director of Internal Control FSS – taken down from website

UK: Retail staff in firing line as more than 21,000 jobs lost so far this year

Report: Mall vacancy rate is highest in six years

Walmart launches global money transfer service called Walmart2World

Walgreens kicks off 4th annual Red Nose Day campaign to end child poverty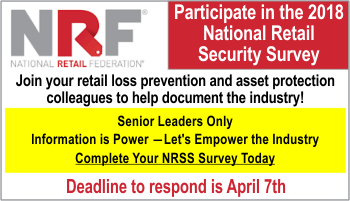 All the News - One Place - One Source - One Time
The D&D Daily respects your time
and doesn't filter retail's reality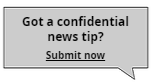 ---

---
Spotlight on TrustTag

Meet TrustTag at ISC WEST 2018 in Las Vegas
Visit www.trusttag.com to learn more.
---

---

3rd Breach in 2 Days
Panerabread.com Leaked Millions of Customer Records for 8+ Months
Director of Information Security Ignored Initial Warning
Panerabread.com, the Web site for the American chain of bakery-cafe fast casual restaurants by the same name, leaked millions of customer records — including names, email and physical addresses, birthdays and the last four digits of the customer's credit card number — for at least eight months before it was yanked offline earlier today, KrebsOnSecurity has learned.

The data available in plain text from Panera's site appeared to include records for any customer who has signed up for an account to order food online via panerabread.com. The St. Louis-based company, which has more than 2,100 retail locations in the United States and Canada, allows customers to order food online for pickup in stores or for delivery.

KrebsOnSecurity learned about the breach earlier today after being contacted by security researcher Dylan Houlihan, who said he initially notified Panera about customer data leaking from its Web site back on August 2, 2017.

A long message thread that Houlihan shared between himself and Panera indicates that Mike Gustavison, Panera's director of information security, initially dismissed Houlihan's report as a likely scam. A week later, however, those messages suggest that the company had validated Houlihan's findings and was working on a fix. krebsonsecurity.com

Panera Bread says it fixed website security flaw
Panera Bread said it has resolved a security flaw that exposed customer data, and it said far fewer people were exposed than initially reported. Initial reports claimed that 37 million customers were exposed. But Monday night a Panera spokesperson told Fox News that the number was much smaller – around 10,000. wsbradio.com

Nearly Half of All Cyberattacks Result in Damages over $500,000
Hackers are outpacing and adapting their techniques at a faster pace than defenders, and nearly half of all cyberattacks are resulting in financial damages over $500,000, including lost revenue, customers, opportunities and out-of-pocket costs. According to the Cisco 2018 Annual Cybersecurity Report, cybersecurity professionals say they will increasingly leverage and spend more on tools that use AI and machine learning to address the increasing threats.

In the survey, 92 percent of security professionals said behavior analytics tools work well, and two-thirds of respondents in the healthcare sector found these analytics extremely effective to identify malicious actors.

The use of cloud is also growing – 27 percent of security professionals said they are using off-premises private clouds, compared with 20 percent in 2016. Among those security professionals, 57 percent say they host networks in the cloud because of better data security. However, the report says that attackers are taking advantage of the fact that security teams are having difficulty defending evolving and expanding cloud environments. securitymagazine.com

Is Security Accelerating Your Business?
With an ever-growing list of security and compliance requirements, security can hinder or slow business initiatives. Is your security department stuck in slow gear or can it go faster?

There's a fundamental push and pull between business and security that has introduced friction over the years. With data breaches commonplace, security requirements have continued to grow in scope and, in many cases, have slowed the ability of businesses to release to market faster. Business leaders often view security as a necessity in a world of frequent data breaches, and they have learned to (or are forced to) tolerate an ever-growing list of security requirements. But why is the validation and vetting of security requirements so slow, and does it have to be?

A lack of agility and responsiveness to the business ultimately gave rise to software-as-a-service (SaaS) applications that were fast and simple to deploy. Small, departmental SaaS footprints expanded enterprise-wide and eventually evolved into cross-functional application and services platforms. To a certain degree, shortcomings and delays in application deployments also gave rise to "shadow IT" — a complete circumvention of the security process.

This trend of embracing simplicity and speed has progressed into the consumerization of the infrastructure, as shown by the continued growth of infrastructure-as-a-service (IaaS) offerings such as Amazon Web Services and Microsoft Azure. With the increased adoption and simplicity of cloud deployment, the barrier to entry to spin up and deploy services has dropped dramatically, and this has increased the security gap in visibility and controls for these types of deployments. darkreading.com

KFC U.S. Partners with Ingenico Group to Simplify EMV Migration
Ingenico Group, the global leader in seamless payment, today announced that the world's most popular chicken restaurant chain, KFC, has migrated its payments system in the U.S. to Ingenico Group's Telium Semi-Integrated solution to simplify its path to EMV card acceptance and to reduce PCI compliance scope while providing their customers with more payment options and enhanced payment security. As part of the solution, customers will be able to pay using all forms of electronic payment, including EMV chip & PIN, EMV chip & sign, magstripe and NFC/contactless. businesswire.com

Boston: Brazilian Couple Charged in ATM Skimming Scheme
A Brazilian couple was arrested on Friday, March 30, 2018, and charged in federal court in Boston in connection with an ATM skimming operation. Alexandre Kawamura, 42, was charged with possession of device-making equipment, and Karem Kawamura, 25, was charged with aiding and abetting the use of a counterfeit access device.

Eastern Bank records showed that, on the day of Mr. Kawamura's arrest, purchases were made on the bank customer's account at Dick's Sporting Goods in Medford. The store's security camera recorded the defendants shopping at that store during the time when the bank customer's account was used to buy a shirt, jacket, and hat. justice.gov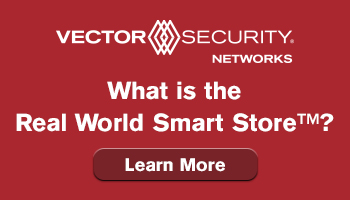 ---
Tom's Tek Tip
by Tom Meehan, CFI
Sponsored by Controltek

What the Heck is Blockchain?
Blockchain is a decentralized, distributed and public digital ledger that can be used to track just about any type of data. The records in it cannot be altered easily.

Blockchain is decentralized so there is no one authority that maintains the ledger. This means that everyone can see and track movement and changes. When used for a cryptocurrency (like Bitcoin) it proves who owns the currency and how much it's owned. When used for data, it can keep track of the true owner and who has rights to the data.

Blockchain uses cryptography and advanced mathematical principles together with data to achieve three objectives: (1.) secure transactions, (2.) control the creation of additional units of currency, and (3.) verify the transfer of value. It uses a peer-to-peer decentralized system to conduct transactions and protect the anonymity of users. The entire process is online.

---

---


Technology: Redefining Loss Prevention
The Future of LP/AP
Mike Lamb, VP of AP, Kroger
Mark Stinde, VP of AP, 7-Eleven
Kevin Colman, Group VP of AP, Macy's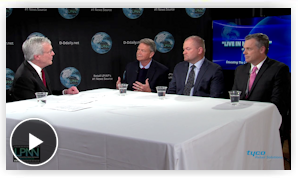 With retail rolling out a multitude of new technologies faster than ever before, how are the core LP/AP executives in the store and at corporate being impacted? How involved are we in these rollouts on the front end? And on the back end, does it change the essence of LP's training, awareness, and investigative abilities?

With e-commerce fraud growing and a number of LP/AP executives now managing those processes, we now have a slight, invisible merging of IT Security and Loss Prevention that is being talked about. How far will this evolve?

In this roundtable discussion, three industry leaders share their perspectives on how technology is impacting LP's role now and in the future.
Joe & Amber Share LinkedIn Advice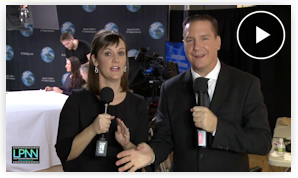 As we wind down LPNN Season 9, Co-MCs Joe LaRocca and Amber Bradley share some tried-and-true LinkedIn advice and Joe tells us about the "Wayne Hoover test".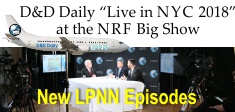 Season Finale

Coming April 4/5: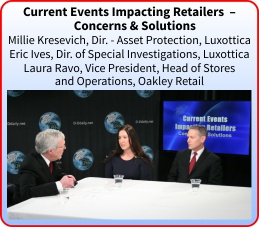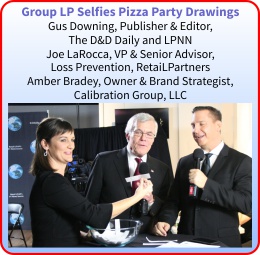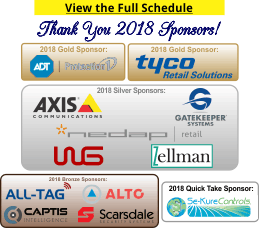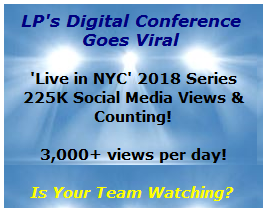 Solution Providers, have a video or commercial you want to publish? Contact us.
---

---

---
e-commerce
Sponsored by The Zellman Group

Securing ecommerce payments and fighting fraud with AI
As online banking and ecommerce channels are growing exponentially, fraud within these channels becomes more prevalent and damaging.

In fact, the total number of ecommerce breaches, according to Experian, has increased 56% compared to 2016. Nevertheless, Artificial Intelligence (AI) and machine learning promise to radically shift the balance of power between merchants and the criminals who seek to steal from them.

The growth in digital payments and transactions has left merchants, PSPs and ecommerce companies vulnerable to sophisticated new cyberattacks. Furthermore, the number of people adopting the use of apps and mobile connectivity for making transactions is growing at an astounding rate. This is why, in part, technologies such as Artificial Intelligence (AI) and machine learning are critical in helping organisations fight fraud in better and more effective ways than ever before.

AI is an important development for the payments and transactions industry because merchant business models are evolving daily, from next day delivery of goods to digital downloads. Machine learning used in order to fight fraud is the logical solution for navigating this ever-changing landscape. Other anti-fraud systems using analytics that do not utilise machine learning capabilities, flag credit card purchases that take place outside a customer's country of residence, for example, or unusual payments to remote suppliers.

The problem with such systems is that those rules are created by humans, who cumulate and combine data and intuition. It has been proven to be somewhat effective, although the approach can be costly, slow, leading to false positives, and failing to keep pace with emerging trends.

Machine learning detects fraud in real-time and learns from trends, identifying quickly emerging fraud patterns. By integrating and analysing changing, unstructured, and fast-moving data in ways that humans alone cannot do it, machine learning employs the running of multiple self-learning algorithms in parallel to increase fraud detection and prevent it. Additionally, it can identify rare or never-before-experienced fraud events, automate tedious tasks and provide an anti-fraud solution that allows merchants, PSPs and their customers to rest easy knowing they are being protected by a sophisticated approach. thepaypers.com

As e-commerce fraud evolves, retailers need to strengthen fraud defenses
Many retailers still rely on static, single-layer tools to protect their bottom line. As incidents of fraud increases along with the sophistication of criminals, that is no longer enough. Watch our short video to learn how to take a multilayered approach to fraud prevention and identity verification. transunion.com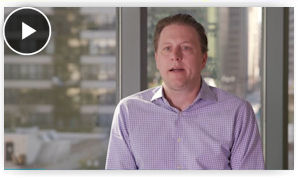 Goodwill Building Programs to Employ People in E-Commerce Jobs

Amazon Customers Vent Online over Account Closures

At Amazon's Monee, IL warehouse, robot co-workers are the new normal

"Fraud is not a person - it is a dynamic grouping of statistics that deviate from the norm."
Stuart B. Levine, CFI, CFCI
CEO, The Zellman Group & Zelligent
---

---
ORC News


Milwaukee, WI: Five people, 62 credit cards, and a nationwide fraud scheme stopped by investigators
A year ago, Spencer Dixon and four of his friends went to Milwaukee's Mitchell International Airport to fly home to Atlanta. Two of his friends had purchased the tickets the day before at the American Airlines counter. The group showed up for the 6:53 a.m. flight as planned. They never made it on board. The Chase credit card used to buy their tickets was a clone, created using a stolen number, and Milwaukee County Sheriff's detectives were waiting at the gate. The group was arrested and found to have 62 credit or bank cards between them — 47 confirmed fraudulent — and $17,000 in gift cards. Soon, detectives and prosecutors realized they had hit upon something much larger: a nationwide credit card fraud scheme. jsonline.com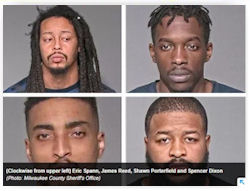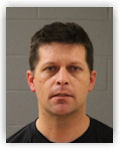 St George, UT: Repeated retail thefts valued at over $10,000 land suspect in jail
A 33-year-old man suspected of stealing thousands of dollars' worth of merchandise from department stores in Hurricane, St. George and Washington City was arrested last week. John Diedrich, who has an address listed out of Clovis, California, was arrested Wednesday after a security officer observed his actions at the Hurricane Walmart. The security officer inventoried items in one of the bags before Diedrich returned to retrieve it. Diedrich returned to the store a third time and allegedly started filling up a cart with items. He was recognized by security and subsequently detained. The collective estimated value of all the items taken from the department stores was over $10,000. stgeorgeutah.com

Gastonia, NC: Two Charlotte Women Arrested in Connection to Theft from Home Depot
Quatoya Nahshee Morrison and Shalonda Cunningham were arrested by Hickory Police at about 5 p.m. Saturday. Morrison was charged with felony larceny and Cunningham was charged with felony aiding & abetting larceny. Morrison also had two outstanding warrants for misdemeanor larceny. Those were issued on February 14 and January 13 of this year. The two were arrested in connection to the theft of items from Home Depot. Morrison and Cunningham were taken into custody without incident. whky.com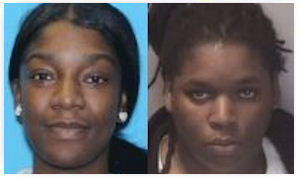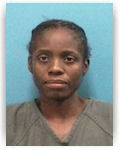 Jensen Beach, FL: Woman accused of stealing from Toys 'R' Us; totaling $1,700
A 30-year-old woman from Deerfield Beach was arrested for reportedly stealing thousands of dollars worth of merchandise from Toys "R" Us. Ishella Silvena Richards loaded up her shopping cart with over $1,700 worth of toys and other items and headed out the door. Richards attempted to outrun the Sheriff's office, but failed. cbs12.com
Submit your ORC Association News

Visit the ORC Resource Center
---

---
Retail Crime News
Sponsored by ADT/Protection 1

Shootings & Deaths
Allentown, PA: Police investigating dead Walmart shoplifter's link to Schuykill County thefts
While fairly certain he's their guy, state police investigators are continuing to investigate whether Aaron Ibrahem, the man shot dead when he fired at a state trooper last week during a shoplifting attempt at a Lower Macungie Township Walmart, was behind a string of retail thefts at Walmart stores in Schuylkill County, including one where he pulled a gun on an employee. "We're still working on that for a positive confirmation," Lt. Joseph Sokolofksi, of PA State Police Criminal Investigations Unit, said. "It would appear by the m.o. and the surveillance footage that it is one and the same." mcall.com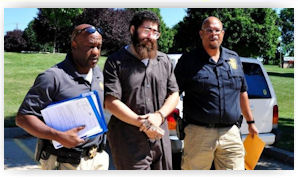 Danville, IL: Kohl's Shoplifter critically injured after Police say he shot himself
The man was last listed in critical condition after Danville Police say he shot himself after a brief police chase Monday afternoon. According to Public Safety Director Larry Thomason, the man was a suspect in a retail theft. They found the suspect's vehicle and police say that's when the man drove off and hit a utility pole. Police say the suspect then ran to a field, pulled a weapon, and shot himself. commercial-news.com

Update: Memphis, TN: Neighborhood protests store after owner shoots, kills suspected Shoplifter; 2 Arrested Tensions boiled over Monday afternoon at the North Memphis convenience store where a 17-year-old boy was killed Thursday as dozens of protesters vowed to boycott the Top Stop Shop on Springdale. Police were called after receiving reports of an "unruly" crowd outside the store. wreg.com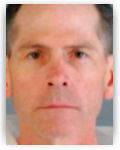 Brighton, CO: Accused Thornton, CO Walmart shooter competent to stand trial
A judge ruled Monday that Scott Ostrem can be prosecuted for the November shooting at the store in suburban Denver based on an evaluation done at the state mental hospital. Police say Ostrem walked into the Walmart in Thornton and began shooting people in the checkout area. He's charged with killing 52-year-old Pamela Marques, 66-year-old Carlos Moreno and 26-year-old Victor Vasquez. He is also charged with 30 counts of attempted first-degree murder and committing a crime of violence. thestate.com
---
Robberies & Thefts
Port Jefferson Station, NY: 3 Armed men rob and tied up several CVS employees
The incident happened at the location on Nesconset Highway around 3:45 a.m. Three men armed with guns walked into the 24-hour CVS and tied up several employees inside. The men then robbed the store of drugs and cash. Could be part of a pattern of pharmacy robberies in Queens. news12.com

Boardman, OH: Shoplifters hit Burlington LP Agent with a Taser
Danielle Russell, 26, and Garanasia Drayton, 18, were arrested on Robbery charges on Friday. A Burlington employees, the women tried to conceal children's clothing in a bag and then walk out of the store. They were confronted by a loss prevention officer on the sidewalk outside. The officer told police that Russell then lunged at him while Drayton ran into the parking lot, later returning with a stun gun. He said Drayton used the stun gun on him, and they managed to get away while he grabbed the purse containing stolen clothing. wytv.com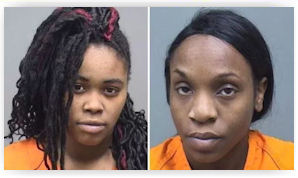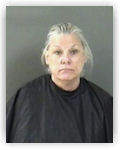 Vero Beach, FL: Woman steals from Dillards because she didn't want to wait in line
Mary Mayor told the Deputy she had the money available to pay for the item, but she did not want to wait in line. However, the Deputy had a suspicion that she was hiding more than a Clinique bottle. Mayor appeared to be hiding something in her purse. The deputy observed three T-shirts inside the of her purse, all totaling $123.91. "When asked why she did not confess to everything she stole, she stated she was only talking about the Clinique bottle at the time," the report said. sebastiandaily.com

Burgettstown, PA: Former BP store employee charged with Burglary, enter store with extra key and alarm code

McDonald's manager arrested for Deposit Theft; totaling over $3,000

San Antonio, TX: Suspect arrested in beating, stabbing attack on C-Store manager during robbery

DeKalb, GA: Mississippi Prison Escapee Responsible for 20 Counts of Armed Robbery and Assault; Family Dollar, Dollar General, McDonalds and many more

Richmond, KY: Man indicted on charges from Dollar General and Family Dollar Robberies

Estate Coin and Jewelry Galleria in Sarasota, FL reported a Burglary on March 29, items valued at nearly $100,000


Robberies and Burglaries
Sponsored by Scarsdale Security Systems
● Ace Hardware - San Rafael, CA – Robbery
● Burlington – Boardman, OH – Robbery
● C-Store – Quitman, MS – Armed Robbery
● C-Store – Detroit, MI – Burglary
● C-Store – Hendersonville, TN – Robbery
● C-Store – Nedrow, NY – Armed Robbery
● C-Store - Accomack County, DE – Armed Robbery
● Circle K – Birmingham, AL – Armed Robbery
● CVS – Port Jefferson Station, NY – Armed Robbery
● Dollar General – Brownsville, TN – Burglary
● GameStop – Houston, TX – Armed Robbery
● Giant Eagle (Bank) – Columbus, OH – Robbery
● Jewelry – Brooklyn, NY – Burglary
● Liquor store – Canton, NY – Armed Robbery
● Liquor store – Reynoldsburg, OH – Armed Robbery
● Pawn Shop – Silsbee, TX – Burglary
● Smart & Final – San Rafael, CA – Robbery
● Sprint – Carrollton, GA – Armed Robbery
● Taco Bell - Delphos, OH – Armed Robbery
● TJ Maxx – Central City, LA – Armed Robbery

Daily Totals:
• 16 robberies
• 4 burglaries
• 0 shootings
• 0 killings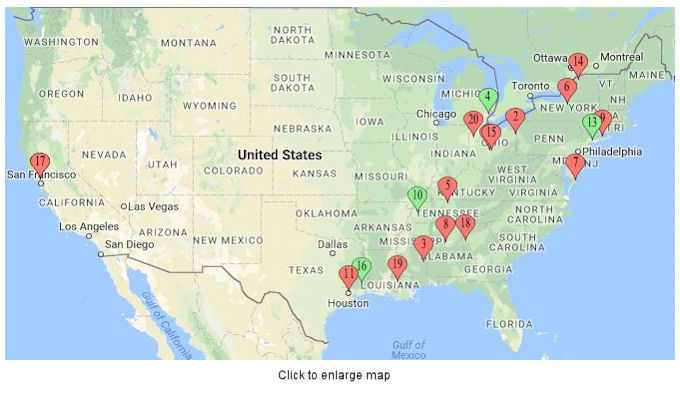 ---


---
Home of the Industry's Original
On the Move



Jeff Bevins, CFI named District Asset Protection Leader - Target Channel for CVS Health


Nicole Garcea, CFI named Regional Asset Protection Manager for BJ's Wholesale Club
Submit Your New Hires/Promotions
or New Position
See all the Industry Movement
---

---
Featured Job Listings
Sponsored by NuTech National
Feature Your Job Here For 30 Days -
70% Aren't On the Boards

Featured Job Spotlights
---


VP of Loss Prevention


Anaheim, CA


The Vice President is responsible for the strategic planning and execution of the company's Loss Prevention program across more than 400 stores nationwide, and ecommerce. Reporting to the CFO, this position has overall leadership responsibility for leading the charge in driving shrink reduction...


Vice President Loss Prevention
Charlotte, NC
The Vice President of Loss Prevention is responsible for all of Belk's loss prevention initiatives. This position strategically plans, develops, implements and directs all store shrinkage reduction efforts...

VP, Internal Controls
San Francisco, CA
The Vice President, Internal Control will lead Sephora's cross-channel strategies to protect the company assets and business from all external and internal sources of losses. This role requires business, financial and leadership acumen...


Vice President Security
Greendale, WI
The Vice President of Security will set our long term strategic vision and oversee planning for the security and safety of employees, facilities, assets, customers, vendors, and participants. In this position, you will align financial and operational performance to create economic value and reports to the executive team on all functions of security...


Global Risk and Control Director
Beaverton, OR
As our Nike Direct Risk & Control Operations Director you will be responsible for aligning our resources and plans to the global strategy. In this role you will support teams in Stores, Digital and Operational Excellence to influence how we develop and deliver core programs in support of the Risk & Control mission around the globe, and help our teams to cut shrink, fight fraud and manage risk in Nike Direct...


Senior Asset Protection Specialist - San Francisco
San Francisco, CA
This job contributes to REI's success by mitigating and reducing shrink (including theft and fraud by customers and employees) and increasing physical security for people and products in a specified retail store...


Regional Loss Prevention Manager -
West Coast Region
Pasadena, CA
Crate and Barrel is America's most exciting housewares specialty retailer with 100+ locations and over 6,500 associates nationwide. We are seeking an experienced, committed and enthusiastic professional to join our Internal Audit department...


Regional LP Investigator - 10 Positions Nationwide
LA/San Diego/Northern CA/Central CA/Phoenix
The Regional Loss Prevention Investigator is responsible for analyzing internal & external theft trends in assigned market and to develop strategies to identify and resolve theft cases. The Regional Loss Prevention Investigator will work with the Investigative Risk and Fraud Analyst in the identification of internal theft cases, and ensure that all cases are brought to a successful resolution…

Regional LP Investigator - 10 Positions Nationwide
Houston/Texas Border/Chicago/Boston/Miami
The Regional Loss Prevention Investigator is responsible for analyzing internal & external theft trends in assigned market and to develop strategies to identify and resolve theft cases. The Regional Loss Prevention Investigator will work with the Investigative Risk and Fraud Analyst in the identification of internal theft cases, and ensure that all cases are brought to a successful resolution…

Featured Jobs
---
• Sephora - Director, Internal Audit & Control, San Francisco, CA
• belk - Director of IT Security, Charlotte, NC
• 84 Lumber - Director, Information Security, Eighty-Four, PA
• Genuine Parts Company - IT Director, Information Security, Atlanta, GA
• The Vitamin Shoppe - Director, IT Security & Compliance, Secaucus, NJ
• Verizon Wireless - Senior Risk Management & Compliance Manager, Basking Ridge, NJ
• JCPenney - Sr. Director Asset Protection Operations, Plano, TX
• Lowe's - Director IT Security - SOC & TVM, Mooresville, NC
• Walt Disney Company - Vice President, Information Security, New York, NY
• Forever 21 - Chief Information Security Officer, Los Angeles, CA
• Gymboree - Director, Inventory Control, Dixon, CA
• Ross Stores - Manager, Corporate Security and Fire/Life Safety - New York, NY
• Living Spaces - Director of Safety, California
• PWC - Cybersecurity & Privacy - Director, Various Locations
• Wireless Vision - Director of Loss Prevention, Greater Detroit Area

---

---
Daily Jobs
Appearing One Day Only
View our Internet Jobs Archives here


Sponsor this section of the Daily
---


---
Your Career

Great Leaders Relieve Stress with Laughter, Practice Patience, Let You Shine

4 Habits of Ultra-Likable Leaders That Are Hard to Find
Leadership is a journey. When you think you've reached your peak, there's always something else to learn or do to make you even better. Here are some lessons every great leader has learned to help them become even better. Slow to anger

Three Things the Best Bosses Do That Keep Employees Engaged
What motivates people to work? While the answers are quite endless, the most important sources of workplace motivation are autonomy, purpose and mastery. Here's how bosses can use these three aspects to boost performance and engagement. Help them get good at their job

13 Inspiring Traits of Exceptional Leaders
If you've ever worked with a truly remarkable leader during your career, you understand the kind of impact they can have on your growth and motivation to really work hard. Truly exceptional leaders share certain qualities that set them apart. Find opportunities to let you gain visibility

How Great Leaders Use Humor to Create Emotionally Safe, Fun Cultures
Nothing relieves stress faster than laughter. Through leveraging humor, leaders can create a safe, trust-based work environment, where employees can feel at ease, remain productive and teams can be brought together. Here's how you can implement
---

Show Us Your Team Pride Today!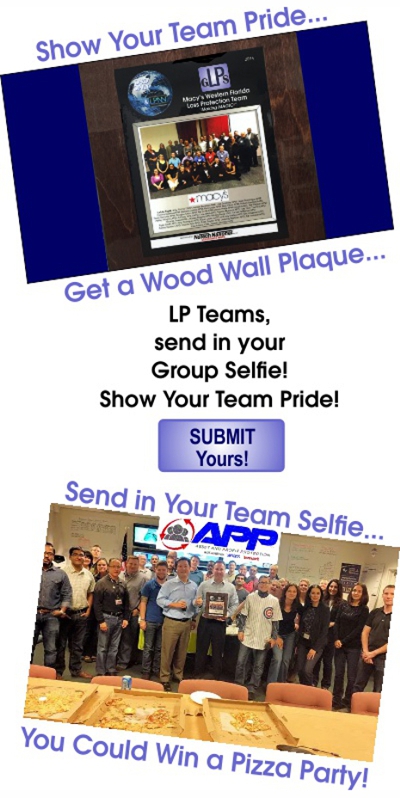 ---
Tip of the Day
Sponsored by Vector Security Networks

The age of the email has truly changed the way humans communicate both personally and professionally, with emails becoming that fast pitch right down the middle and stinging the catcher's hand when they least expect it, and oftentimes first thing in the morning before you've even had time to drink your first cup of coffee. It has almost become an accepted practice for many to compose their negative or conflicting thoughts about the days' events or conversations and push that send button after everyone has left so they don't have to face the receiver and so that they can almost act innocent the next day as if some imposter sent it the night before. It's almost as if the email world has offered some sort of anonymity to senders, even when it comes from their own address.

Just a Thought,
Gus



(content subject to approval)
---
---
Upcoming Events
---
Recruiting?
Get your job e-mailed to everyone... everyday
Post on our Featured Jobs Board!
---
Reach your target audience in 2018 every day!
Request our 2018 Media Kit
---
Not getting the Daily?
Is it ending up in your spam folder?
Please make sure to add d-ddaily@downing-downing.com to your contact list, address book, trusted sender list, and/or company whitelist to ensure you receive our newsletter.
Want to know how? Read Here


36615 Vine Street, Suite 103
Willoughby, OH 44094
440.942.0671
copyright 2009-2019
all rights reserved globally