The D&D Daily Mobile Edition
April 6,

2015



The LP Industry's #1 News Source - Informing, Educating and Instilling a sense of community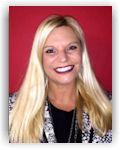 Alisa Dart was named Vice President Asset Protection for Macy's. Alisa began her Asset Protection career with Macys in 1997. She has held multiple positions in several markets including Asset Protection Manager, District Director Asset Protection in Chicago, and Regional Vice President Asset Protection in North and Southeast regions. She holds a Master of Science degree in Criminal Justice form Lewis University. Alisa will report to Kevin Colman, Group Vice President of Asset Protection. Congratulations Alisa!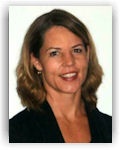 Pamela Velose was named Regional Vice President Asset Protection - Southeast for Macy's. Pamela began her Asset Protection career with Macys in 1995. Pamela has held multiple positions in several markets; including Asset Protection Manager, District Director Asset Protection in Hawaii and Regional Director of Investigations for the Southwest Region. Pamela will report to Alisa Dart, Vice President of Asset Protection. Congratulations Pamela!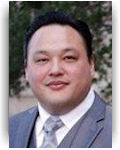 Michael Mata was named Director of Loss Prevention for Roger Dunn Golf Shops. Michael was previously the Field Loss Prevention Director - West for The Wet Seal for over seven years before taking this new role. He has been in the loss prevention industry for over ten years, and has worked at Hot Topic as a Regional Loss Prevention Manager and The Vitamin Shoppe as a Regional Loss Prevention Manager. Michael went to the University of Redlands where he majored in Business Administration and Management. Congratulations Michael!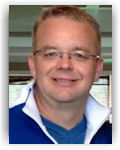 Alan Swayne, CFI was promoted to Director, Office of Brand Protection for L Brands. Alan was previously the Manager, Brand Protection Investigations for the retailer since 2012 and was also their Brand Protection Investigator for over six years before that. He has also worked at JPMorgan Chase in Central Investigations. Alan earned his Bachelor of Science degree in Criminal Justice from the University of Dayton and went on to acquire his Master of Science in Criminal Justice from Xavier University. Congratulations Alan!

News Brief
Sponsored by WG Security Products, Inc.
FMI Asks for Delay on EMV Rollout - Wants October deadline pushed back to 2016 A trade group representing thousands of retail food stores and pharmacies is asking the payment-card industry to delay an October plan that puts merchants on the hook for fraudulent transactions if they don't have equipment in place to accept more secure credit and debit cards. In a letter sent to Visa Inc., MasterCard Inc., American Express Co. and Discover Financial Services, the Food Marketing Institute said that merchants won't be ready to meet an October deadline that will shift liability for fraudulent transactions from card-issuing banks to merchants. "Regardless of how strong the commitment or how many dollars invested, the reality is that the system will not be ready to meet the card networks' arbitrarily-set mandate for the liability shift in October 2015," according to the letter from Leslie Sarasin, president and chief executive of the trade group. The group asked for the deadline to be pushed back to 2016. Merchants are facing a 16-week delay for delivery of new equipment that can accept the new cards, according to the letter. The trade group also noted that the new cards, which are dipped into a reader instead of swiped, could add time to the checkout process as the industry moves into the holiday shopping season. Representatives of MasterCard and American Express said they have no plans to change the date. Representatives of Visa, and Discover didn't have an immediate comment on the request. wsj.com

Wal-Mart exec calls 'Chip & Signature' upgrade a 'joke' Wal-Mart's executive in charge of payments thinks the United States' switch to chip-based credit cards is going to be a disappointment. The new "chip & signature" program is barely an improvement on security and fraud, said Mike Cook, Wal-Mart's assistant treasurer and a senior vice president, at this week's Electronic Transaction Association's Transact conference in San Francisco. Cook said Wal-Mart would have preferred a "chip and PIN" system that Europe and Africa have, since PINs would protect cards from being stolen. "The fact that we didn't go to PIN is such a joke," Cook told CNNMoney. "Signature is worthless as a form of authentication ... If you look at the Target and Home Depot breaches, not a single PIN debit card needed to be reissued in those breaches. The card number was worthless to the individual thief and fraudsters, because they didn't know the PIN." Wal-Mart started installing EMV-capable payment terminals at its stores eight years ago, and they're already active today. cbs4indy.com

Negotiating with Cybercriminals - 30% of Security Professionals Say They Would Pay for the Return of Their Data A survey of 250 security professionals at U.S.-based companies by ThreatTrack Security found 70% opposed to having their company negotiate with cybercriminals to get back stolen data or restore encrypted files, while 30% said they would pay. Two-thirds of respondents said they are concerned about negative reactions from employees and customers if the company was found to have negotiated with cybercriminals. Forty-four percent said the government should be notified immediately and given complete access to networks to investigate extortion attempts. threattracksecurity.com

Data collection for the 2015 National Retail Security Survey has begun If you are a senior LP or AP executive for a major U.S. retail chain and have not yet received a link invitation to complete the on-line survey, please notify Dr. Richard Hollinger by email via rhollin@ufl.edu. As in previous years, the NRSS is both confidential and anonymous. The results will be presented in June at NRF Protect in Long Beach. However, this assumes a robust response rate from all major retail firms. Please make sure that your shrinkage data are included in this year's report by participating now.

RLPSA Hosts Metro Houston Crime Workshop - Free Event on April 28 The Restaurant Loss Prevention & Security Association (RLPSA) is hosting a free one day workshop focused on crime activity against QSR's, casual dining restaurants and other foodservice institutions, with an emphasis on activity in the greater Houston area April 28 from 8:30 a.m. until 5 p.m. at Dave & Buster's, 6010 Richmond Avenue, Houston, TX. The program is designed to bring awareness, open discussion and solutions, and to better prepare LP and Security teams, as well as law enforcement entities. Space is limited. Contact Jim Forlenza at jim.forlenza@rlspa.com to register.

McDonald's wage hike likely to spread to other chains McDonald's rivals could be forced to match the raises that the chain is handing out as they compete harder for fast-food and retail workers. "As a matter of course, we routinely review restaurant employee compensation to ensure we remain competitive in the marketplace," Wendy's spokesman Bob Bertini said Thursday. Yum Brands, which owns KFC, Taco Bell and Pizza Hut, said in a statement, "We will remain competitive with our wages wherever we operate to attract and retain the best talent." McDonald's said it plans to increase pay at least $1 more than the local minimum wage on July 1 for the 90,000 employees at corporate-owned restaurants. It expects wages to rise to more than $10 an hour by the end of 2016. usatoday.com

Domino's is paying more to hire the right people: CEO Domino's is having a tougher time finding workers to bake and deliver pizzas as the economy improves, President and CEO Patrick Doyle said on Monday. The chain may have to follow in the footsteps of Wal-Mart and McDonald's and raise wages. "The reality is the labor market is tightening up, and we've got to respond to that. It's getting harder to hire people," he told CNBC's "Squawk Box," adding, "We've got to do what the market demands to get the right people for our business." Like McDonald's, the vast majority of Domino's locations are franchised, so the decision to raise wages would come down to entrepreneurs. However, Doyle said Domino's needs to pay more to hire people right now at its company-owned stores. cnbc.com

Will Macy's take over Belk stores?
Just weeks after Macy's declared it's looking for a new way to grow revenues, a major North Carolina rival confirms it might be for sale. But analysts are skeptical the Cincinnati-based retailer wants to double-down on a traditional department store concept. Belk, based in Charlotte, North Carolina, operates 297 department stores throughout the Southeast from Maryland to Texas. Belk's nearest store to Cincinnati is in Ashland, Kentucky. Last week, Belk reported a $146.1 million profit on revenues of $4.1 billion, but disclosed it was reviewing its long-term strategic plan and hired investment banker Goldman Sachs to weigh its options. cincinnati.com

Party City expects to raise up to $372 million in IPO Party City Holdco Inc, the largest U.S. party goods retailer, said it expects to raise up to $372 million in an initial public offering of its shares. The company, backed by buyout firm Thomas H. Lee Partners LP, said it expects the offering of 21.9 million shares to be priced at between $15 and $17 per share. Party City is valued at $1.97 billion at the high-end of the range. The company, which operates 900 party superstores in the United States and Canada, has grown through the acquisitions of Party City, Party America Corp, Factory Card & Party Outlet, Party Packagers and iParty Corp. reuters.com

Amazon's Drones Exiled to Canada, as FAA slows up CEO Jeff Bezos Jeff Bezos is known for refusing to suffer fools. His reported put-downs include: "Why are you wasting my life?," "Are you lazy or just incompetent?" and "I'm sorry, did I take my stupid pills today?" Imagine someone as impatient as the Amazon CEO being forced to move at the speed of bureaucrats. This explains Amazon's decision to take on the Obama administration's Federal Aviation Authority. The FAA is years late in approving commercial use of drones and has violated numerous congressional deadlines. Mr. Bezos says regulatory inertia - not massive R&D - is blocking Amazon's futuristic plan to have low-flying vehicles deliver within 30 minutes the 85% of its packages weighing less than five pounds. The Guardian recently published an article by reporter Ed Pilkington, who was granted access to Amazon's secret testing facility at a location 2,000 feet across the border in Canada. The Guardian said Amazon is taking advantage of the "permissive culture on the Canadian side of the border," while taking the company's "quarrel with the federal government to a new level." Amazon is trying to shame U.S. regulators into action by publicizing what the Guardian calls "Amazon's Canadian airstrip-in-exile." wsj.com

Walmart Distribution Center Associate killed in fall - only 2nd week on the job Jefferson County Sheriff Office says that man who died from an accident at the Wintersville, Ohio Walmart Distribution Center was 25-year-old Nick Desarro of Wellsville, Ohio. That accident happened 9:30 Friday morning. Desarro fell out of a forklift and suffered a fractured skull and jaw. Sheriff Fred Abdalla said it's unclear if Desarro had some sort of medical issue and that an autopsy will be conducted that would hopefully provide more answers. Desarro had been employed at the distribution center for only two weeks. wtov9.com

Brinks employee busted for stealing more than $350K from Bossier City casino A Brinks, Inc., messenger has been charged in Shreveport with felony theft for depositing $354,000 in Horseshoe Casino cash and other financial instruments at his home, instead of the Brinks vault. Louisiana State Police said Saturday that its Police Gaming Operations Section was contacted by Horseshoe Casino in Bossier City on Wednesday in reference to a shortage from a deposit the casino made to Capital One Bank on March 23. Troopers immediately launched an investigation and casino representatives provided documentation which revealed that three bags of currency, markers, credit car receipts and personal checks were picked up from the casino by Brinks, Inc., armored courier service on Sunday, March 22. Troopers reviewed surveillance coverage and confirmed Brinks personnel did indeed retrieve three bags of currency from the casino. The bags were to be deposited the following Monday at Capital One Bank in Shreveport. Documentation of the manifest received from Capital One Bank revealed the bag, which contained $354,879.86, was never delivered to the bank for deposit. magnoliareporter.com

Former Dell exec named CEO of RadioShack, as former CEO steps down

NRF: Retailers add 23,100 jobs in March - YoY gains top 231,000

Dunkin' Donuts to open 7 new Illinois stores

Survey: 1/7 employees would sell their corporate password to an outsider

Camera app provides real-time license plate recognition for retailers


Last week's most popular news article --

OSHA fines Dollar General $83,000 for 'serious' violations - "blocked & locked exits" Dollar General stores across the nation have received more than 40 violations after 70 inspections since 2009. But the store in Carroll County is the one that recently received a hefty fine. Four violations, three repeat violations, one of them serious for a total of $83,050," said Christie Griffin. She says when one of her teams went inside the Bowdon, Georgia store, they found multiple, serious violations. Continually exposing their workers to the hazards, blocked exits, locked exits, blocked electrical panels have been found throughout their corporation nationwide. They seem to have not taken the message to all of their workers in protecting them," said Griffin. They are all violations that OSHA says are extremely dangerous for their employees and customers, especially when it comes to the emergency exits. "Dollar General is taking immediate actions to address and remedy cited violations at our store in Bowdon, Georgia and look forward to scheduled discussions in early April to review the citation with OSHA officials. Dollar General is further working with all store teams throughout the 43 states we serve to provide additional training on safety protocol measures to reinforce the company's safety policies and prevent any future violations." oshatoday.com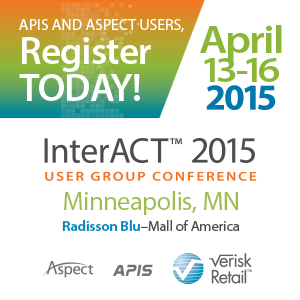 All the news - One place - One Source - One Time
The D&D Daily respects your time
& doesn't filter retail's reality
Report Your News!
(content subject to approval)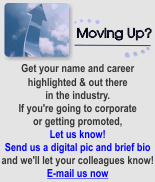 Op/Ed

Civil Demand in Maryland has an April 7, 2015 Deadline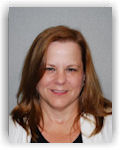 By: Lauren Bridgeo
Vice President LP Systems & Field Services
The Zellman Group

Over the last week we have been busy educating our retail partners regarding Maryland HB 1239 which seeks to repeal Civil Demand in the state. We also partnered with the Maryland Retailers Association to ensure they know retailers support their efforts and their appearance in front of the Senate Judiciary committee on everyone's behalf. The Maryland State Senate votes on the issue tomorrow, Tuesday April 7, 2015 at 1:00 pm. If the bill is approved in the Senate, the last recourse for retailers is to lobby the Governor to veto the bill.

In a previous op-ed we opined on the value of choosing a Civil Demand program that is compatible with your customer service philosophy. Treating Civil Demand recipients with the same respect that you treat customers is critical to good program. We should never losing sight that a Civil Demand recipient may be the relative and/or neighbor of a customer and their experience impacts the public's view of the program. A fair approach will ensure a company's reputation remains in situ. We also discussed evaluating the use of high demand amounts. We regularly review data to determine the right mix for recovery. The reality is those that demand the most have the lowest percentage of recovery, proving that "just because you can doesn't mean you should."

Requesting payment on the spot is a slippery slope for the courts and court of public opinion. We agree with the Massachusetts District Judge who said he was concerned people felt as if they were being forced to pay on the spot. The judge said the Massachusetts law allows stores to civilly seek $500 from a shoplifter even if the person is convicted in criminal court and pays restitution and therefore demanding on the spot is unnecessary. The judge's interpretation of the Massachusetts law is correct with his main issue being that the request for money comes from store personnel rather than a law firm, days after the incident. We feel that the subject should be given at least 48 hours post apprehension prior to receiving the first letter or communication. We regularly recommend against the practice of on the spot demanding as it can be construed as coercion and put a retailer's reputation at risk.

The last component to a customer service philosophy is ensuring any fees are reasonable and can be substantiated. There are legitimate reasons to charge a fee, but retailers should understand and be in agreement regarding fees with their service partner.

Civil Demand is a key component of well-rounded loss prevention program. Civil Demand supports the shrink reduction effort both by sending a strong message and providing financial support to the effort to reduce shrink due to theft. When managed correctly, a Civil Demand program can be a good partner.

We encourage the entire Loss Prevention community to work together to ensure the Civil Demand statues remain intact. Today is your last day to have your opinion heard in Maryland. Again, the Maryland State Senate votes on the issue tomorrow, Tuesday April 7, 2015 at 1:00 pm. Please contact the State Senate in Maryland and express their concern regarding the potential repeal of statues 3-1303 - 3-1308. Contact the Judiciary Chairperson, Senator Robert Zirkin or the Vice Chairperson, Senator Lisa Gladden. Phone Numbers: 410-841-3623 or 1-800-492-7122 x36232. Address: 2 East, Miller Senate Building, Annapolis MD 21401.

Vendor Spotlight


Your Trusted Partner for Comprehensive Security Solutions

Providing Security Solutions throughout the United States, Canada and Puerto Rico.
SECURITY RESOURCES is a leading national security firm providing security guard and investigative solutions with proven performance and quick response. Our extensive industry experience managing over 900 security officers through our own offices helped us to build a proprietary national security network from the ground up. For your national or local security needs, gain the Security Resources Advantage.

POWER to respond quickly to real-time events

FLEXIBILITY to expand and contract the guard force as realized in response to needs

CONSISTENCY across multiple locations through standardized communication and a proven process



Loss Prevention News Network

How Technology is Changing the
Regional LP Job & How Can They Increase Their Impact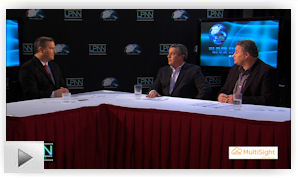 Maurice Cloutier, VP of Loss Prevention, Ann Inc., and Gary Johnson, VP of Loss Prevention, The Vitamin Shoppe, tell us how technology has changed the profile of the successful RLPM, particularly among specialty retailers, in this LPNN interview moderated by Joe LaRocca. Many of the advancements in retail technology have been advantageous to the LP profession. Learn why such technology should be utilized and how breaking out of the LP silo and understanding the holistic business can help make an LP professional more effective in their role.
---
Hedgie Bartol, Retail Business Development Manager - North America, Axis Communications, returns for another fun, unscripted Quick Take with Amber Virgillo. Hear what some of their favorite 'Group LP Selfies' published on the Daily have been so far.

Solution Providers, have a video or commercial you want to publish? Contact us.



Shop 'n Save Loss Prevention Leadership Team
"It's really that simple"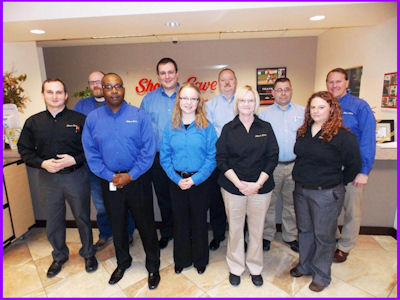 Left to Right: James Ishum, District Loss Prevention Manager; Cameron Sparks, Loss Prevention Specialist; Al Lewis, Loss Prevention Specialist; John Neuhaus, Loss Prevention Specialist; Miranda Cox, Loss Prevention Specialist; Barry Fischer, Loss Prevention Specialist; Leigh Santhuff, Loss Prevention Data Analyst; Tommy Roam, Loss Prevention Specialist; Sarah Meyer, District Loss Prevention Manager; Alan Kehrer, Director of Loss Prevention
View all the selfies here!

e-commerce

Sponsored by The Zellman Group
Wearable technology hackers sought by FTC
The FTC is responsible for the oversight of a broad range of different operations that investigate tech practices of companies, looking into issues such as data security and privacy and is now looking for hackers for areas such as wearable technology, mobile tech, and for the internet of things. The MTU performs independent investigations into a range of different components of the mobile environment. Recently, a number of the efforts of this unit were placed in the spotlight as it worked to spread awareness of the perceived dangers between certain mobile apps and their use by young children, in addition to the types of overall risks that are connected with mobile commerce activities. The tech under the FTC's oversight is rapidly evolving and it must now keep an eye on everything from wearable technology to entire smart households.
mobilecommercepress.com
Managing E-commerce's Risk
Merchants trying to manage risk while driving revenue have always been challenged by the need to find a balance between security concerns and customer convenience. Thanks to technology innovations, it's become easier to achieve an acceptable risk management balance in bricks-and-mortar stores, but the growth in e-commerce has created a whole new set of risk management challenges. The balance has shifted in revenue's favor, putting security at a serious disadvantage as fraudsters pursue what they see as "opportunities" to steal not just money and merchandise, but the identities of customers and key business information. That situation was laid out in "Mobile E-commerce: Friend or Foe," which reported on the findings of a web-based mobile e-commerce cybersecurity survey of 250 organizations, 11 percent of them retailers, conducted by J. Gold Associates. The survey, released in February, focused on the growth in mobile e-commerce, fraud related to mobile e-commerce, the greatest types of mobile fraud risks and the effectiveness of the types of traditional security measures designed to minimize fraud. 34 percent of respondents lost as much as 5 percent of revenue to mobile fraud in the past year; 14 percent said they lost as much as 10 percent of revenue, and 15 percent lost as much as 25 percent. The smallest organizations lost an average of $150,000-$450,000 a year to mobile fraud, while the largest companies lost between $15 and $240 million. Nearly 20 percent of respondents reported that 25-49 percent of their Internet fraud were related to mobile, while 29 percent said 10-24 percent were attributable to mobile. There was a fairly even distribution of what survey respondents recognized as high risk factors. PC/web browser malware (3.81) and mobile device malware (3.64) were ranked as the highest risk areas on a scale of one (lowest) to five (highest).
nrf.com
Groupon tests an online marketplace
Mobile Commerce Likely To Overtake E-commerce soon
"Fraud is not a person - it is a dynamic grouping of statistics that deviate from the norm."
Stuart B. Levine, CFI, CFCI
CEO, The Zellman Group & Zelligent


ORC News
Sponsored by Security Resources
Overland Park, KS woman charged in $100K theft case A suburban Kansas City woman is charged with stealing more than $100,000 in merchandise. The Kansas City Star reports that a single theft charge was filed Friday against 45-year-old Kelli Jo Bauer. Police have carted off multiple vans full of suspected stolen goods from her $900,000 home in an upscale Overland Park development. The Johnson County district attorney's office says police began investigating after they learned Bauer was selling "high-end" women's clothing on Facebook swap-and-shop sites. A police spokesman says it probably will take several weeks for the items to be cataloged to determine their value. kansascity.com
Fencing Operation: Police said investigation shows link between Lebanon, PA pawn shop, drug users A member of a retail theft ring bragged to a Lebanon County detective that he and his fellow shoplifters were treated like "rock stars" whenever they went to JT's Buy and Sell to sell what they had stolen. When they entered the Lebanon store, they went to the front of the line, Cory Bugg told Lebanon County Detective Michael DiPalo in January. Bugg said he and his fellow shoplifters were permitted to place their items on the floor behind the counter in an area not accessible to other customers. Store employees stopped waiting on other customers to wait on them and paid them quickly for the items they brought into the store, Bugg told the detective. Bugg awaits trial next month on theft and other charges. ldnews.com

Hendersonville, TN Police investigate Serial shoplifter stealing TVs and Dyson vacuum Hendersonville Police are looking for a woman they say stole items from the Hendersonville Wal-Mart at least three times in a 10-day period. The woman stole more than $1,000 worth of property on March 21, 26 and 31, according to a HPD media release. The stolen items include two televisions, a television soundbar and a Dyson vacuum cleaner. Police believe the woman was accompanied by a man who remained in the vehicle while the woman committed the crimes. The woman is also believed to have stolen items from the Lowe's in Madison. tennessean.com

Memphis Police Organized Crime Unit arrest 3 for trailer theft Memphis investigators at the Raines station and Memphis Police Department's Organized Crime Unit arrested three men in connection to a trailer theft. According to a Facebook post by MPD, officers made the scene in the 5000 block of Urbana Road where they had received reports of a possible meth lab and several stolen cars in a yard. Investigators from the Raines Station began questioning four men after finding a Toyota Corolla that had been reported stolen in Marion, Arkansas. A detective also found a large trailer in the backyard filled with tools. He determined the trailer had been stolen from Mississippi on Friday. When police officers searched the home, they say they found over 11 grams of meth and license plates from several more stolen cars. Police are still investigating this situation. wmcactionnews5.com

Alton Police charge man with 5 counts of Retail Theft from Kmart A Carlinville man is facing several charges after Alton Police discovered stolen items from several stores in his possession last month. 32-year old Kenneth D. Armstrong was taken into custody on the parking lot of the Alton K-Mart store on March 30th after allegedly stealing an air soft pistol from the store. Subsequent questioning and a search of a vehicle led to the seizure of drug paraphernalia and a backpack with stolen goods from other stores in Alton and Godfrey. He has been charged with five counts of retail theft and one count of possession of drug paraphernalia. altondailynews.com

West Hartford, CT Police arrest Trio from New York Used Stolen Gift Cards at Best Buy West Hartford police recently arrested three New York residents for allegedly using stolen gift cards to purchase merchandise at the Best Buy at Corbins Corner Shopping Center on New Britain Avenue. Police arrested Ronald Sutherland, 24, Joley Steve Aristhee, 22, and Robert L. Snipes, 22, on March 11. Police said that the suspects were also believed to have done something similar a month earlier. patch.com
Mount Laurel, PA couple steals $2,700 worth of baseball bats from Dick's Sporting Goods Mount Laurel police have issued arrest warrants for a Philadelphia couple accused of using a baby stroller to shoplift pricey baseball bats from a sporting goods store. Police said Edward Hatch, 37, and Nicole Hatch, 33, walked into Dick's Sporting Goods on Nixon Drive around 8 p.m. Tuesday, stroller in tow, cut security locks from several Easton Mako Torq BBCOR baseball bats, placed five of them in the stroller, and left. The "high-end" bats are together worth more than $2,700, police said. The Hatches are also accused of employing the stroller strategy March 21, when they allegedly looted arcade and vending machines at a Mount Laurel amusement park. philly.com
Four suspects arrested in Sparks, NV shoplifting case Four people are under arrest in Sparks after allegedly shoplifting at a Walmart off Pyramid Highway. Sparks police say the suspects drove off in one vehicle and refused to pull over for officers. Police followed the car to the Community Garden Apartments on Wedekind Road where all four were arrested. Some people who saw the police pursuit told News 4 about a potential high speed chase. But authorities say -- while there were multiple police vehicles involved -- this was not a high-speed incident. mynews4.com
Do you have an ORC case to share?
Share your ORC news and help the industry grow

Retail Crime News

Sponsored by NuTech National
FBI agents shoot serial robber caught at CVS in Forsyth Co, GA; involved in 32 Robberies FBI agents and task force officers were following 36-year-old Kevone Charleston of Austell, Georgia, as he pulled into a CVS pharmacy in Forsyth County, Georgia, early Saturday. Charleston is suspected of involvement in 32 commercial robberies dating to November 2013, according to FBI officials. "The incident all happened around 7 o'clock Saturday morning," said FBI Special Agent Stephen Emmett. "There were multiple agents and officers that were following him based on his prior MO, and when they saw he was about to rob another CVS, they moved in." Authorities say Charleston parked his vehicle nearby and then popped the hood as if there were something wrong. Then he walked to the CVS, preparing to enter. When agents confronted him, Charleston ran, got in his car and traveled about 75 yards as agents opened fire. 4029tv.com

Philadelphia's Center City Jewelry Store Employee Abducted and Robbed A Center City jewelry store worker was pulled into a van by a trio of kidnappers who brutalized and robbed her after she left work Saturday afternoon, police said Sunday. The 53-year-old woman had left the store around 4 p.m. and walked to a garage where she had parked. She said she noticed a graffiti-smeared, burgundy older model Ford van across from her car. Three men in dark clothes and ski masks jumped out of the cargo van and pulled her inside, police said. She said the men demanded she hand over the keys to the jewelry store and the codes to the safe, which she did not know. They then put a hood over her head and terrorized her, police said. For an hour, they drove around with her in the van, police said, repeatedly punching, kicking, and choking her, and shooting her seven times with a stun gun. Her abductors then dumped her, with zip ties around her wrists and ankles, in a cemetery in Darby Borough, Delaware County, police said. After the woman got the hood off, she walked to the road, where a passing driver stopped and called 911. The woman was treated for a concussion, multiple bruises, a black eye, and contusions and scratches, police said. philly.com
Turlock, CA Police Arrest Suspect with More Than 30 Altered Credit Cards A suspicious transaction on March 31 led to the arrest of a suspect with more 30 altered credit cards. Isaac Bazan, 33, was arrested and booked on suspicion of credit card fraud. At approximately 6:50 p.m. on Tuesday, the Turlock Police Department received report of a suspicious transaction that had just occurred. The reporting party believed the suspect had been in possession of multiple credit cards, said Police. Officers responded to the Motel 6 and contacted Bazan. Turlock police found that Bazan was in possession of more than 30 credit cards, which had been altered to have the suspect's name, said Police. turlockcitynews.com

Blaine, MN bank teller foils cross-country ID theft ring, five charged Identity thieves with alleged victims in five different states were stopped by the suspicions of a bank teller in Blaine. Five people have been served with charges relating to identify theft in Anoka County District Court this week over an alleged cross-country crime spree, leaving 16 victims in its wake. According to the charges, a teller at Bank of West in Blaine called police to report a check she believed was stolen. The teller said she was suspicious of a minivan in the far drive-thru lane, because it was similar to another forged check incident from a week earlier. Blaine police found the minivan, which had Florida plates and was registered to a rental car company. The officers found a wig and a wallet that contained the IDs, bank cards, credit cards, and checkbooks of 5 victims. myfoxdc.com
Man steals items valued at $1,458 from Cabela's in Lehi, UT, returns them to store for gift cards Davis Michael Welch entered the Cabela's store in Lehi on March 19 and was observed returning more than $1,400 worth of items for gift cards. According to police, they found out later the 44-year-old West Jordan man had stolen the items March 18. Police reports state Davis then used the gift cards to buy himself lunch at the Cabela's deli. After his meal, he selected another $851 worth of apparel and items and attempted to conceal them. Entering a bathroom, officers said Davis put the clothing items on under his jacket, and removed a flashlight and pair of binoculars from the retailer's packaging to conceal them in his jacket. He then left the store and did not stop when confronted by Cabela's loss prevention staff. Davis was viewed on camera, in the store March 18 selecting the $1,457.91 worth of items and taking them into the bathroom. He is seen on camera leaving the bathroom without any apparel, but he is visibly bulkier than when he entered. heraldextra.com

4th Dollar General hit by robbers in 3 months in Fort Wayne, IN Employees at a Dollar General on the southwest side of town were held at gunpoint Sunday morning while two men robbed the store. Officers with the Fort Wayne Police were called around 8:30 a.m. Police said the men entered the store with guns and took the employees' cell phones and got away with an unknown amount of cash. This is the fourth Dollar General to be robbed early in the morning since the beginning of the year. Although the descriptions of the men who robbed the store are similar, Police could not confirm if this robbery is connected to the previous Dollar General robberies. wane.com

Car crashes into Wahiawa, HI Payless Shoe store The Honolulu Fire Department reports that an accident Sunday afternoon involved a pedestrian being hit and the car crashing into a building. The call came in at 1:24 p.m. of a vehicle in a building at the Payless Shoe Store, 935 California Ave., in Wahiawa. The vehicle hit another vehicle, then the pedestrian, and finally breaking the store's window. The 81-year-old male pedestrian that was hit was taken to a trauma center in serious condition. No one else was transported to the hospital. kitv.com

Former Kroger employee in Louisville, KY accused of stealing over $13,000 from store According to an arrest warrant, the crime was discovered on Dec. 1. Police say that, prior to that date, 23-year-old Brendon K. Bentley was employed at the Kroger on Timber Ridge Drive, near U.S. 42, in Prospect, Kentucky. Prospect Police say Bentley took cash from the register and kept if for his own use. His procedure was to remove the cash from the register, put it next to the register, and then place it in his pocket. When confronted about the alleged thefts, Prospect Police say Bentley said he may have thrown the money away. Surveillance video showed Bentley taking a total of $13,560 from the register, according to court documents. wdrb.com

Kansas City, MO Flash-Mob Event May Have Led To Plaza Melee; Police Estimated 700 To 900 Youths On Plaza Saturday Night Wesport High School students Nick Vanalst and Brandon Taylor said that they can't explain why people were fighting on Saturday. While these students were not there, they know a person who was jumped during the event without knowing why. Kansas City Police Chief Jim Corwin said Saturday's gathering was posted on Facebook. Police estimate that between 700 and 900 youths, some as young as 11, were involved in the Plaza disturbance. Police said that students from Raytown and Westport were there Saturday night, among others. Police Chief Darryl Forte said at least three vehicles were damaged on the Plaza, despite what he described as a heavy police presence. Two people were attacked -- a man and woman. The woman said her purse was taken and someone tried to pull a ring right off her finger. Vanalst said he thought the flash mobs were a fun idea at first, but now he doesn't see the point. "To have fun we have to start making a mob," he said. "I just think it's crazy." kmbc.com

84-year-old jewel thief now homeless but still not ashamed: 'I never took anything I regretted' There are no rings or bracelets on the arms of the 84-year-old woman almost universally referred to as a "notorious, international jewel thief." She wears no furs, no high-end fashion, just a tasteful black top and gray skirt. Her white hair is pulled behind a kerchief. She has nice shoes, but more often wears a pair of flats with a dime-size hole at the toe. Nothing stands out about the slight woman, except maybe a quiet confidence. Of course, that's always been her trick. Doris Payne is a changeling. She parlayed an ability to make people forget about her into a career as a top-end thief. Over the decades, she's played many roles - young thief, young convict; older thief, older convict - but now comes the toughest: homeless. The woman who once jetted to Paris on nine passports to lift diamonds and emeralds is, today, down and out in Long Beach, haggling with the Department of Public and Social Service for meager benefits and a place to sleep. The woman credited with spiriting away more than $2 million in jewelry has traded chateaus for a motel room she can rent by the week. The money is long gone. All that remains is her reputation, a feisty spirit and a resilient attitude. Regrets? Nah. "I have no remorse. Why? I ain't killed nobody," Payne said. "I never took anything I regretted. I had a good look at it and decided this is what I want. And I kept it." Then the twinkle comes to her eye. "You want me to say I cried?" she asked. "I can do that." ocregister.com

Man killed in parking lot of Family Dollar in Marks, MS

Man swaps old shoes for new pair then hits, injures Shopko Employee while escaping in vehicle

Winter Haven, FL Officer recovering after fight with retail thief outside of Belk's

Dothan, AL Police charge Walmart shoplifter with Assault on Police Officer

Astoria Queens, NY $.99 Cent store hit by gunfire

$1,000 of Propane Tanks Stolen from Miami Dollar General

Warwick, RI Police arrest 2 in ATM Skimming

UK: Police investigating Smash and Grab raid at Jewelers in North London


Robberies and Burglaries
● Boot Barn - San Dimas, CA - Armed Robbery
● Circle K - Morgantown, WV - Armed Robbery
● Conspiracy Comics - Hamilton, ON - Robbery
● CVS - Albuquerque, NM - Robbery
● CVS - Spartanburg, SC - Armed Robbery
● CVS - Tampa Bay, FL - Robbery
● CVS - Fairfax Co, VA - Armed Robbery
● Exxon - Orange, TX - Armed Robbery
● Kangaroo - Fayetteville, NC - Armed Robbery
● Mac's - Sault Ste Marie, ON - Robbery
● Mac's - Moose Jaw, Sask. - Armed Robbery
● One Stop - Tulsa, OK - Burglary
● Open Pantry - Garfield Hts, OH - Armed Robbery/ Shooting
● Shell - Richmond, IN - Armed Robbery
● Shell - Dayton, OH - Armed Robbery
● Spartan Pharmacy- Brentwood, PA - Robbery
● Suds Express - Bibb Co, GA - Armed Robbery
● Sunoco - New London, CT - Armed Robbery
● Title Max - Macon, GA - Armed Robbery
● T-Mobile - Roslyn, NY - Armed Robbery
● United Dairy - Columbus, OH - Robbery
● U.S. Cellular - Rockford, IL - Armed Robbery
● Valero - Searcy, AR - Armed Robbery
● Walgreens - Great Falls, MT - Burglary
● Z- Mart - Lynchburg, VA - Armed Robbery
● 7-Eleven - Lacey, NJ - Armed Robbery


Featured Job Listings
Sponsored by NuTech National
Feature Your Job Here For 30 Days -
70% Aren't On the Boards
VP of LP
Mattress Firm
Houston, TX
Mattress Firm
Director AP
Big Lots
Columbus, OH
Big Lots
Director of LP
Haagen Grocery Stores
Seattle, WA
Supervalu
Director of LP
PacSun
Anaheim, CA
PacSun
Director Global AP
KFC & PH
Plano, TX
YUM! Brands
VP Supply Chain, LP & Safety
Ross Stores
Ft. Mill, SC
Ross Stores
VP of Sales
Checkview
Chanhassen, MN
Checkview
Regional Dir AP
Rite Aid
Albany, NY
Rite Aid
Regional Dir AP
Rite Aid
Warwick, RI
Rite Aid
Regional Dir AP
Rite Aid
Baltimore, MD
Rite Aid
LP Corporate Sr Mgr
JC Penney
Dallas, TX
JC Penney
AP Manager
Ralph Lauren
New York, NY
Ralph Lauren
Regional LP/Safety Mgr
American Signature, Inc
Chicago, IL
American Signature, Inc
Regional LP Mgr
Dunham's Sports
South Central KY, Central TN or NC
Dunham's Sports
Regional LP Manager
National Stores
Chicago, IL
National Stores
Regional LP Manager
National Stores
Northern Bay Area, CA
National Stores
Regional LP Manager
National Stores
Phoenix, AZ
National Stores
Market Asset & Profit Protection Manager
Sears
Little Rock, AR
Sears Holdings Corp
Zone Asset & Profit Protection Mgr
Sears
Cincinnati, OH
Sears Holdings Corp
Zone Asset & Profit Protection Mgr
Sears
Cleveland, OH
Sears Holdings Corp
LP Manager
Bowlmor AMF
Long Island, NY
Bowlmor AMF
LP Manager
Bowlmor AMF
Dallas, TX
Bowlmor AMF
Market AP Specialist
REI
San Francisco, CA
REI
Market AP Specialist
REI
Chicago, IL
REI
Sr Retail AP Specialist
REI
Bloomington, MN
REI
Security Officer
Wegmans
Pottsville, PA
Wegmans
NEW TODAY National Account Sales Representative
Instakey
Denver, CO
Instakey
Sales Representative
NuTech National
Maitland, FL
NuTech National
National Account Executive
Checkview
Northeast Region
Checkview
National Account Executive
Checkview
United States
Checkview
Corporate Investigator
Confidential
San Francisco Bay, CA
Confidential
National Account Manager
Vector Security, Inc
TBD
Vector Security, Inc

Limited Time Only - Post Your Multi-Unit LP jobs for FREE - Learn More Here

Daily Job Alerts


Appearing One Day Only
View our Internet Jobs Archives here
Regional LP Manager
Family Dollar
Bronx, NY
Family Dollar
District LP Manager
Gordmans
Papillion, NE
Gordmans
Store AP Manager
Home Depot
Falls Church, VA
Home Depot
Central Investigator LP
Home Depot
Houston, TX
Home Depot
LP Assistant Supervisor
Kohl's
Patterson DC, CA
Kohl's
LP Manager
Fred Meyer
Hillsboro, OR
Kroger
LP Specialist
Kroger
Atlanta, GA
Kroger
Dept Mgr LP & Safety
Lowe's
Jackson, CA
Lowe's
LP & Safety Spec
Lowe's
Jacksonville, FL
Lowe's
LP & Safety Spec
Lowe's
California, MD
Lowe's
District LP Manager
Office Depot
Cincinnati, OH
Office Depot
Senior Mgr Internal Investigations & ORC
Rite Aid
Philadelphia, New Jersey, NYC
Rite Aid
AP Manager in Training
Walmart
North Bergen, NJ
Wal-Mart
AP Manager in Training
Walmart
Secaucus, NJ
Wal-Mart
AP Manager in Training
Walmart
Altadena, CA
Wal-Mart
AP Manager in Training
Walmart
Bentonville, AR
Wal-Mart
AP Manager in Training
Walmart
Mankato, MN
Wal-Mart
AP Manager in Training
Walmart
Rockaway, NJ
Wal-Mart
AP Manager in Training
Walmart
Austintown, OH
Wal-Mart
AP Manager in Training
Walmart
Inner Grove Heights, MN
Wal-Mart
AP Manager in Training
Walmart
Azle, TX
Wal-Mart
LP Manager Hrly
Sears
Artesia, NM
Sears Holdings Corp
LP Manager Hrly
Sears
Sioux Falls, SD
Sears Holdings Corp
LP Manager Hrly
Sears
Yuba City, CA
Sears Holdings Corp
LP Manager Hrly
Kmart
Chesapeake, VA
Sears Holdings Corp
LP Manager
Kmart
Springfield, MA
Sears Holdings Corp
AP Team Leader
Target
San Angelo, TX
Target
AP Team Leader
Target
Sun Prairie, WI
Target
LP Lead
Old Navy
Emeryville, CA
Gap Inc
LP Manager
Macy's
Wesley Chapel, FL
Macy's
Assistant LP Supervisor
Macy's
Kennesaw, GA
Macy's
Assistant LP Supervisor
Macy's
Flushing, NY
Macy's


Home of the Industry's Original
On the Move

Alisa Dart was named Vice President Asset Protection for Macy's.
Pamela Velose was named Regional Vice President Asset Protection - Southeast for Macy's.
Michael Mata was named Director of Loss Prevention for Roger Dunn Golf Shops.
Alan Swayne, CFI was promoted to Director, Office of Brand Protection for L Brands.
Sha Kusuman was promoted to Regional Loss Prevention Director - East Coast for Barney's New York.
Shawna Newsome-Odoi was promoted to Regional Loss Prevention Director for dd's Discounts.
Sean Galli was named Regional Loss Prevention Manager for PETCO Animal Supplies, Inc.
Jennifer Walker Dotson, CFI was named Regional Loss Prevention Manager for Dollar General.

Post Your New Job or Promotion!
See all the Industry Movement


Your Career
Sponsor this section of the Daily
3 Radical Ways to Break the Cycle of Stress at Work Stress is a silent killer. It's highly contagious, relentless and a long-term illness that can wreck havoc on your health and your career. It's also way too easy to let stress control your life. The good thing is you can break this destructive cycle by using these techniques. Find a partner

How to Overcome Burnout and Stay Motivated Even if you love your job and find so much passion in it, it's common to feel some burnout at times. Maybe you're just having trouble find the motivation to tackle the next big project or you're getting bored, the key is to find some way to recharge your batteries. Here are some tips to help fuel your momentum. Keep the phone away

Last week's most popular articles--

7 Million-Dollar Habits of the Super Successful Those who dream big and want to be high achievers make it part of their daily lives. Their habits help drive them to stay focused on their goals, prepare their mental state for the day of challenges ahead, and remain grateful for what they are accomplishing. Here are some other habits of highly successful people. Remain accountable

7 Qualities of an Exceptional Boss
Being a good boss, someone who can motivate others to do their best, work involves certain traits or behaviors that don't always come naturally. These are some behaviors that make good bosses so good at leading other people. Exude confidence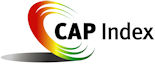 Tip of the Day
Sponsored by Vector Security
If you can't answer 'Tell me how you resolved your biggest conflict'? Then you haven't been fighting the right battles.

Just a Thought,
Gus







Upcoming Events
---
Recruiting?
Get your job e-mailed to everyone... everyday
Post on our Featured Jobs Board!
Reach your target audience in 2015 every day!
Request our 2015 Media Kit
update account / change e-mail
unsubscribe FEEDBACK
www.downing-downing.com

Advertise With The D&D Daily




36615 Vine Street, Suite 103
Willoughby, OH 44094
440.942.0671
copyright 2009-2019
all rights reserved globally