The D&D Daily Mobile Edition
April 7,

2015



The LP Industry's #1 News Source - Informing, Educating and Instilling a sense of community


News Brief
Sponsored by WG Security Products, Inc.
More Civil Demand Legislation - Illinois General Assembly - HR2496 - Amending Civil Demand Recovery Amounts Synopsis As Introduced - Amends the Criminal Code of 2012. Changes the additional amount of damages that may be recovered by the merchant from an amount not less than $100 nor more than $1,000 to an amount equal to the lesser of $500 or 3 times the full retail value of the merchandise. Provides that a merchant may recover civil damages for retail theft by bringing suit in a circuit court or by executing a settlement agreement. Specifies form of settlement agreement. Provides that the settlement agreement shall include a statement that nothing in the agreement shall constitute an admission of guilt for purposes of criminal law and that if the agreement is signed and payment is made in full within 60 days, no police report or criminal complaint will be filed by the merchant relative to the incident. Provides that nothing in the agreement can or will bar the State from instituting the criminal prosecutions as it deems necessary. Effective immediately. Editor's Note: Introduced 2/18/2015 in the House and is now referred to House Rules Committee. Here's the exact bill HR2496. ilga.gov

Barneys Seeks Dismissal of Customer's Racial Profiling Lawsuit That Started it all in NYC Fall '13- Claims Providing info to PD doesn't warrant false arrest Barneys says in court papers that a black customer's lawsuit should be dismissed because his civil rights were not violated when he was detained by police after buying a $349 designer belt. At most, (Barneys) is merely alleged to have notified the NYPD of plaintiff's purchase. Simply providing information to the police - even if subsequently found to be in error - does not subject the informant to liability for false arrest." The Daily News (http://nydn.us/1N2wFQs) says the men's retailer recently filed the papers in Manhattan federal court. Trayon Christian filed a lawsuit against the retailer last year charging he was the victim of racial profiling. His allegations led to an overhaul of Barneys practices. Christian was detained for two hours by police on suspicion of credit card fraud without being charged. In their papers, Barneys said that "simply providing information to the police ... does not subject the informant to liability for false arrest." The college student from Corona, Queens, had forked over the big bucks for a Ferragamo belt and walked out of Barneys flagship Madison Ave. location when two undercover NYPD cops hassled him. The detectives were skeptical Christian could have afforded the stylish accessory. Christian was hauled to the 19th Precinct stationhouse and detained for two hours before he was released without being charged, he said. Police said they were notified about Christian's purchase by suspicious Barneys workers. A second shopper, Kayla Phillips, then came forward and said she endured a similar ordeal. The ensuing furor led to the store paying $525,000 in a settlement with state Attorney General Eric Schneiderman, as well as a pledge to post a "customer bill of rights" endorsed by Rev. Al Sharpton. We (have) absolutely no tolerance for discrimination of any kind," Barneys CEO Mark Lee said last year. But in the new filings, the upscale retailer argues that Christian has no legal basis for arguing he was the victim of discrimination by Barneys. Christian "suffered no harm through any conduct by Barneys," court papers read.

Kirsten John Foy, regional director for Sharpton's National Action Network, said Barneys should not try to thwart holding all parties accountable for racial profiling. "We firmly believe profiling is at the core of the problem. Whether it was Barneys or the police - the court needs to determine that," he said. He said Barneys was expected to have a presence at the National Action Network's convention this week - and that the retailer had been open to reform. "We hope the legal jargon does not reflect their corporate conscience," he said. nydailynews.com abcnews.go.com

EMV: Should Liability Shift Be Delayed? EMV Forum Disagrees with FMI letter 'No Reason to Move the Date,' Says Vanderhoof of EMV Forum. The major card brands' October liability shift date is an incentive, not a mandate. So, failing to implement EMV before the liability shift date won't result in fines or an inability to conduct transactions. It simply means that as of October, a card issuer or merchant that does not support EMV assumes liability for fraud that results from compromised magnetic-stripe card transactions. Vanderhoof, executive director of the EMV Migration Forum, disagrees with FMI's recent letter asking the date to be moved to 2016. He does not dispute that some merchants will struggle to meet the deadline to upgrade point-of-sale systems from handling magnetic-stripe payment cards to those enabled for chip technology. "The merchants have a much more complex ecosystem that has to evolve," Vanderhoof says. "Many are struggling to update their point-of-sale and back-end systems to work in line with the changes that have to happen on the payments side." But he believes these challenges will be overcome through cooperation and education among the affected parties. "We still have six months," he says. "A tremendous amount of work can be done in that time frame. I think we are still on track." govinfosecurity.com

Hunting Insider Threats - Psycholinguistics - a developed theory known as the critical pathway to insider risk This isn't just psychologists poking around in people's emails, but using algorithms to capture the way people use language and the changes in how they use it as they progress down the path of insider risk, he said. How companies react to this information-and how they deal with a potential dangerous employee-can often dictate if a situation is resolved without violence or tragedy. "Often an organization has the wrong response to a person that is in crisis and that often is a factor in pushing the person over the edge," said Mr. Friedberg. "A company has to be able to distinguish between an employee that can normally process a negative employment action like a failure to promote and people that can't." Companies need to balance the need to monitor employee behaviors and comments while complying with employment law or collectively bargained contracts. wsj.com

Majority of chargebacks are fraudulently placed - Claims Friendly Fraud accounts for 86% of chargebacks Global Risk Technologies, a company specialising in chargeback compliance, has released a white paper examining the threat of friendly fraud in Card-Not-Present (CNP) transactions and examines why this problem continues to get worse. Ecommerce is growing at close to 20% per year in the EU, while total ecommerce revenues are predicted to be $201B U.S. for 2015. It is important that consumers can buy with confidence if this trend is to continue. The problem is that friendly fraud has been growing 41% in recent years, costing over $10.86B U.S. in industry losses, compared to around $2.17B U.S. lost through ID fraud, according to Visa. The claim is that chargebacks are misused by customers with 86% of chargebacks fraudulently placed. Known as 'friendly fraud', it occurs when a customer receives their goods or services yet still files a chargeback. The problem is also exacerbated by the existence of banks that offer both issuing and acquiring services. The chargeback system is essentially cannibalising their own profits. The three main forces currently influencing the situation in Europe are:

| | |
| --- | --- |
| ● | Merchants who are unable to tackle the problem effectively |
| ● | Consumers who wouldn't consider themselves fraudsters are carrying out fraudulent activity |
| ● | Card schemes are unwilling to properly address the fraud. |
To download the free Friendly Fraud white paper, click here. retailfraud.com

Sophisticated Fraud Rings Target Wireless Carriers Wireless carriers are under attack by groups of fraudsters, who are using stolen identities to buy large numbers of phones, and then selling them quickly through online sites or overseas. And thanks to customer authentication processes that are less than airtight, they're getting away with it. ID Analytics has uncovered the existence of these fraud rings, which all have a standard MO: each obtains a batch of stolen data - perhaps the name, address, date of birth and Social Security numbers of hundreds of people. Then, they use this information to place orders in person and online for new cellular service. "In the wireless industry, where a customer might pick up a device worth hundreds of dollars and agree to pay for it later, the problem of identity theft increases the risk of significant losses. That risk also extends to the consumer whose stolen identity is used to acquire a phone." infosecurity-magazine.com

OSHA issues new guidance on workplace violence - 25,630 workplace assaults in '13 The Occupational Safety and Health Administration released new guidance on Friday to help healthcare and social service workers better protect themselves from workplace violence. The guidance released Friday says employers should have written programs for workplace violence prevention incorporated into their overall safety and health programs. OSHA said employers should conduct a workplace assessment to find existing or potential hazards that may lead to incidents, take the appropriate steps to prevent or control the hazards that were identified and educate and train employees on how to better protect themselves. Under the Occupational Safety and Health Act of 1970, employers are responsible for providing safe and healthful workplaces for their employees. The new guidance updates OSHA's 1996 and 2004 guidelines. Editor's Note: While this new guidance deals with the healthcare and social services workers, retailers need to be aware of the general direction of their guidelines and what they might be legally measured against. Especially given the corporate and warehouse locations. oshatoday.com

Private (Investigative) Eyes in the Grocery Aisles - Bad food & food fraud - food-borne illnesses cost U.S. $14.1B to $16.3B IEH's first lab in 2001 with six employees, now employs over 1,500 people at 116 labs in the United States and Europe - "a privately financed public health organization." Business is booming - partly because IEH clients consider testing to be a gatekeeper defense in a multitiered food economy without borders. IEH's clients are primarily vendors who supply retailers and manufacturers, and they generally prefer to remain anonymous for fear of indicating to consumers that they have a specific worry about safety. Costco is one of the retailers that use IEH's services, and the company doesn't mind talking about it. "We have to inspect what we expect," says Craig Wilson, the company's vice president for quality assurance and food safety, meaning that products have to live up to their labels, particularly items in Costco's own Kirkland Signature line. In addition to retaining IEH, Costco operates its own 20-person testing lab.

The Food Safety Modernization Act of 2011, intended to improve food safety practices, has been mired in missed deadlines, which have been attributed to food-industry concerns about overregulation and to an unrealistic timeline given the scope of the overhaul. The delays led to a lawsuit by the Center for Food Safety and the Center for Environmental Health, two advocacy groups. The F.D.A. and the Office of Management and Budget now operate under a court-ordered schedule that requires regulations to be issued in late 2015 and 2016.

Food safety is a yes-or-no proposition - either there is a contaminant or there isn't. Food fraud, a smaller segment of the universe of problem foods, is harder to detect because it can take so many forms. Editor's note: Best article yet about the investigative industry behind the food industry and the various opinions regarding the U.S. Food Safety Modernization Act of 2011. nytimes.com

McDonald's Workers, Vowing a Fight, Say Raises Are Too Little for Too Few - April 15th in 200 cities - 60,000 expected to protest The raises would benefit only the 90,000 workers in the restaurants that McDonald's owns and operates. The 750,000 employees who work for franchises will see no increase in pay. McDonald's argues that it is not responsible for pay and other labor practices at its franchises. Organizers predict that the fast-food strikes and protests, which started in New York City two and a half years ago, will draw more than 60,000 people in 200 cities nationwide. nytimes.com

Top 10 Herbalife members contacted by law enforcement agencies - Pyramid Scheme? Maybe the question will finally be answered The inquiries are focused on the activities of about 10 top Herbalife members and the company is offering members assistance obtaining legal assistance. Herbalife has long denied it is a pyramid scheme. Federal and state regulators, including the Securities and Exchange Commission and the FTC, are investigating the company. Herbalife exclusively sells its products through a network of independent distributors or "members", who also earn through commissions on sales to other recruited members. Ackman has claimed that Herbalife earns mainly by recruiting members rather than through sales to customers. Herbalife has rejected the allegations. yahoo.com

"When you stripped away its relatively heavy cost structure" Radio Shack's 1,700 stores "core... worth saving" - Rural America here we bet RadioShack will close many of its stores and lay off workers in large cities and upscale malls, keeping stores in small towns with populations under 100,000, "where demand still exists for a neighborhood electronics store," according to the piece. The retailer will focus on such items as Bluetooth headsets, smartphone chargers, and hearing aid batteries - items that customers may need immediately instead of waiting for online shipments. RadioShack will also get more retailers to pay to co-locate in its stores, as Sprint is now planning to do in many of its markets. Sometimes that process is reversed: RadioShack is actually the "store-inside-the-store" of Ace Hardware in the small mountain town of Crestline, Calif. cfo.com

Quarterly Same Store Sales Results

Hudson's Bay Company Q4 - Department Store Group (DSG) comp's up 2.3%, Saks Fifth Ave comp's up 2.6%, Saks Off 5TH (OFF 5TH) comp's up 12.1%, Digital up 35.1%, with Consolidated sales up 9.3% with consolidated comp's up 3.2% - Full year comp's DSG up 1.5%, Saks Fifth Avenue comp's up 2.1%, OFF 5TH up 15.1%, with consolidated sales up 56.4% & consolidated comp's up 2.7%

When the U.S. Congress passed the USA PATRIOT Improvement and Reauthorization Act of 2005, a provision was included requiring the Attorney General of the United States to "take the steps necessary to ensure that reports of cargo theft collected by federal, state, and local officials are reflected as a separate category in the FBI Uniform Crime Reporting (UCR) System." The Attorney General called on the FBI to study the concern and fulfill this requirement, collaborating with the FBI's partner law enforcement agencies around the nation. The FBI's Criminal Justice Information Services Division began work to define cargo theft and develop the requirements to collect the data. Now, several years later, while some states have reported their cargo theft incidents (see Table 1 - 2013 data below), more reporting is needed to provide a realistic picture of national cargo theft trends.

Quality data concerning cargo theft can help us understand a threat to our nation's economy and national security. As more agencies choose to report their incidents, the FBI's UCR Program will be able to provide more complete information about cargo theft on a national scale. For additional information on the UCR Program's collection of cargo theft incidents, visit www.fbi.gov. (Source: FBI.gov)
Participating state
Number of reporting agencies
Total number of
incidents reported
Total value of property stolen
Total value of property recovered
Delaware
2
2
12,414
0
Florida
15
56
6,074,239
463,155
Indiana
1
2
700
0
Maine
1
1
300
300
Michigan
25
56
629,252
113,493
Tennessee
26
57
3,375,857
686,160
Virginia
13
15
1,874,548
875,502
Total
83
189
$11,967,310
$2,135,610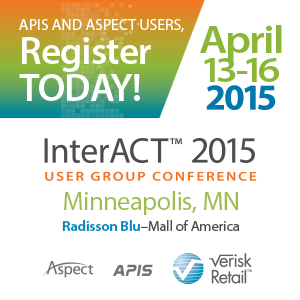 All the news - One place - One Source - One Time
The D&D Daily respects your time
& doesn't filter retail's reality
Report Your News!
(content subject to approval)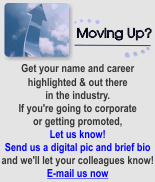 Vendor Spotlight


Vector Security Receives Multiple Video Vendor Awards

Video partners i3 International, Exacq Technologies and Ganz give accolades
PITTSBURGH, April 7, 2015 - Demonstrating the strength of its video partner relationships, Vector Security, a leading provider of intelligent security solutions tailored to the needs of retail customers, was recently recognized by three of its video vendors.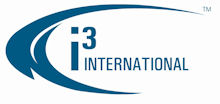 First was the President's Award given by i3 International, a provider of digital video solutions for businesses. The award was presented to Vector Security at i3's Innovision Conference in San Diego to recognize the company's high sales volume. It was the third consecutive year Vector Security earned the award.


Exacq Technologies, a leading manufacturer of video management software and servers, presented Vector Security with its second award. The award recognizes Vector Security for its sales and partnership in 2014. The company is consistently one of Exacq's highest volume integrators in the U.S. and Canada.


Finally, for the fourth year in a row, Vector Security received the top partnership award for sales performance from Ganz by CBC, a global leader in the design, development and manufacture of world-class, trend setting security systems. The award was given in March at Ganz U.S. headquarters in New York.
"Vector Security is committed to bringing quality video solutions to retailers across the U.S. and Canada," said Jim Rao, Director of Video Technology, Vector Security. "Modern IP cameras are increasing in demand as more and more retailers look to business analytics to support their organizational goals and objectives. The data from these cameras provide the business intelligence our customers need to make informed operational decisions. We are proud of our strong video partner relationships and the support they provide to deliver the solutions our customers demand."

Read more here.

Press Releases

RILA and The Loss Prevention Foundation Team Up to Support Asset Protection Community
Charitable event to raise funds for families of fallen asset protection professionals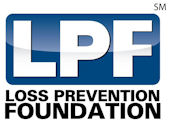 MATTHEWS, NC - The Retail Industry Leaders Association (RILA) will once again partner with The Loss Prevention Foundation (LPF) to raise money for the Loss Prevention Memorial Fund. The fundraiser will culminate in a drawing for valuable prizes during RILA's upcoming Retail Asset Protection Conference, May 3-6, 2015 in Orlando.

The Loss Prevention Memorial Fund, formed in 2012 by the LPF, provides financial assistance to the families of fallen asset protection professionals who lost their lives while performing the duties of their jobs. 100% of contributions go to the retail asset protection community. (The LPF is a 501(C) 6, not for profit, however donations are NOT tax deductible.)

LPF's Loss Prevention Memorial Fund Committee selected RILA's annual Retail Asset Protection Conference as the ideal venue to enhance visibility of the LP Memorial Fund's mission within the retail industry.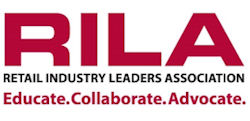 "RILA is grateful to LPF for the opportunity to be a part of an initiative that can make a difference in the lives of families of fallen colleagues," said Lisa LaBruno, Senior Vice President, Retail Operations at RILA. "The AP industry cares about its people, and with so many industry leaders gathered in one place, I'm excited to see attendees rally to support such a worthwhile cause."

"On behalf of the Loss Prevention community, The Loss Prevention Foundation and the Loss Prevention Memorial Fund Committee, I would like to extend our profound gratitude to RILA and the vendor community for embracing this initiative," said Chris Duke, chairman of the LP Memorial Fund Committee. "Opportunities like this, made possible through our partnership with RILA, allow us to continue to provide meaningful financial support to the families of fallen asset protection professionals during the most difficult time of their loss."

Call to Action: LPF is seeking prize donations from solution providers (gift cards of any denomination, merchandise) that will entice conference attendees to purchase and earn raffle tickets. To make a donation or learn more, please email Chris Duke.

To learn more about the RILA Asset Protection Conference, please contact Kelly Murphy.

About The Loss Prevention Foundation:
The Loss Prevention Foundation is a not-for-profit organization founded in 2006, by industry leading professionals to serve the loss prevention and asset protection industry. Their mission is to advance the loss prevention profession by providing relevant, convenient and challenging educational resources. LPF is responsible for administering the industry's two-tiered certification program, the LPQualified (LPQ) and LPCertified (LPC), on-line educational resources and the loss prevention professional membership program. In addition, LPF is focused on driving more talent to the industry from colleges, universities, military and law enforcement through its Academic Retail Partnership Program and its Hire A Vet Program. For further information, visit http://www.losspreventionfoundation.org.

Loss Prevention News Network

How Technology is Changing the
Regional LP Job & How Can They Increase Their Impact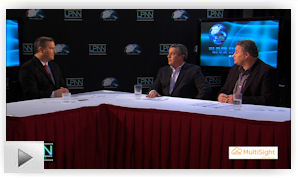 Maurice Cloutier, VP of Loss Prevention, Ann Inc., and Gary Johnson, VP of Loss Prevention, The Vitamin Shoppe, tell us how technology has changed the profile of the successful RLPM, particularly among specialty retailers, in this LPNN interview moderated by Joe LaRocca. Many of the advancements in retail technology have been advantageous to the LP profession. Learn why such technology should be utilized and how breaking out of the LP silo and understanding the holistic business can help make an LP professional more effective in their role.
---
Hedgie Bartol, Retail Business Development Manager - North America, Axis Communications, returns for another fun, unscripted Quick Take with Amber Virgillo. Hear what some of their favorite 'Group LP Selfies' published on the Daily have been so far.

Solution Providers, have a video or commercial you want to publish? Contact us.


"U-Tip - The Two Minute Tip"
Karl Langhorst, Corp. Director, Loss Prevention, Kroger

Karl Langhorst, Corporate Director, Loss Prevention for The Kroger Co., shares some thoughts on what has helped him continue to grow in his career in this "U-Tip." Too often, loss prevention organizations are viewed as obstacles to new ideas or sales initiatives. Karl talks about the importance of being a team player by finding a way to say YES. In addition to your responsibilities as an LP professional to analyze risks and protect the company, you should also find a way to help support the business and help drive sales. Karl also explains how a college degree and industry certifications can help you move ahead in your LP career.

One little piece of advice could make all the difference in someone's career.
Send in Your Own U-Tip - Help the Industry Grow

Everyone's Invited and Everyone Has a Tip!
Smartphone it or Use your Webcam
Help your industry - Share Your Tips & Advice and maybe even some of your mistakes. No invitation needed! Just send in your own video or arrange a time to film one at one of our upcoming LPNN shoots. Who knows who'll be impacted. After all, it's all about helping the LP community grow one executive at a time. Contact us to learn more.

e-commerce

Sponsored by The Zellman Group
e-Commerce returns are key for retaining UK customers, according to new research
The e-commerce study findings reveal that 83 percent of consumers would stay loyal if a retailer could provide a reliable and effective returns service. With retention being a key factor in the success of a retailer, it is clear that an efficient returns policy could provide a compelling competitive advantage in the crowded market and act as a lever to drive additional sales, MetaPack said. the research shows that consumers are increasingly expecting the same price, flexibility and convenience when they return a product as when it is delivered. This view was echoed across a wide range of ages and shoppers, regardless if the consumer was a light, medium or heavy user of online shopping. It also found that more than a quarter of consumers find it difficult or frustrating to return items they have bought online - of these, 58 percent were unhappy because the service was not free; 51 percent complained that it was too complicated; and 46 percent found that it was not convenient to drop off the parcel.
Consumers, educated well about price, ease of use and convenience for the drop-off of their order, are now expecting exactly the same service for the return - and they'll take their business elsewhere if they don't get it, MetaPack said.
retailcustomerexperience.com
Visa Exec: Payments Industry Must Raise Security Bar
While cybercriminals grow increasingly businesslike, too many U.S. businesses aren't covering the basics for data security, Visa's risk chief told a conference last week in Washington, D.C., according to American Banker. "Some very basic security prevention measures are not being taken, such as not changing a default password," Visa vice chairman of risk and public policy Ellen Richey said during the "In Digital We Trust" conference on Thursday (March 26). She added that merchants were clearly having a hard time meeting the requirements of Payment Card Industry (PCI) security standards, and the payments industry "has a lot of work to do." Visa spearheaded the effort to create the PCI Data Security Standards in 2004, and the card networks penalize merchants who can't pass an annual audit by charging them higher payment-card transaction fees. But for many merchants, that has resulted in an annual exercise in tightening security just enough - and for just long enough - to pass the audit. In the time between the big tests, 80 percent of merchants fail interim PCI compliance assessments, a Verizon Enterprise study reported. Another problem is lack of communication and coordination among businesses who could be hit by cyberthieves. The federal government could be a key partner for that, as well as a way of avoiding potential antitrust concerns for retailers or other businesses trying to pool information related to breaches and threats.
pymnts.com
Will Payments Come Preloaded With Your Next PC?
A contactless payments reader in every PC? That's not as far-fetched as it sounds, as chipmakers build NFC capabilities into more and more chips - and last week Broadcom announced a new microcontroller with NFC inside that's specifically designed with PCs in mind, according to PC World. The Broadcom BCM58100 chip, which the company said is designed for mobile payments terminals, PCs and home automation products, could make it practical for PC users to make an eCommerce payment by holding a smartphone or watch next to a PC or laptop, in basically the same way it's done at a retailer's point-of-sale (POS) terminal. Putting mPOS into every PC - or at least the vast majority of them - could help reduce one of the most feared consequences of that shift to EMV. That's the likelihood that fraudsters will give up on using counterfeit mag stripe payment cards in stores and at ATMs, and will shift their efforts to eCommerce, where a 16-digit payment card number has no more security with EMV than it does today.
pymnts.com
"Fraud is not a person - it is a dynamic grouping of statistics that deviate from the norm."
Stuart B. Levine, CFI, CFCI
CEO, The Zellman Group & Zelligent


ORC News
Sponsored by Security Resources
SAVE THE DATE: 5th Annual GRAORCA Retail Crime Conference Is Being Held On August 19th 2015! For our 5th year we have moved the date of the 2015 GRAORCA Conference to August 19th 2015. This move has allowed us to ensure we are bringing together the best quality event for you to participate in and attend! The 2015 GRAORCA Retail Crime Conference will be held at AmericasMart in Downtown Atlanta. Speaker and Breakout sessions are being developed and sponsorship opportunities are being finalized. Please contact us if you are interested in participating as a vendor or have a speaker recommendation. More information and details coming soon!

Iron Mountain, MI Walmart thief wants Out of Plea Deal; thousands in merchandise recovered from his home The 24 year old man caught stealing from the Walmart in Iron Mountain wants out of his plea deal. Steven Gerow was arrested in June 2014 by the Iron Mountain police department. Gerow had initially pleaded not guilty to two counts of first-degree retail fraud and one second-degree count, but later entered a guilty plea to a single first-degree count. 'Habitual offender, third offense' status was also attached to his case. When officers arrived, they found Gerow fleeing the store's loss prevention staff. Police also said they later recovered several thousand dollars in stolen merchandise from his house. "These actions reflect a very calculated and deliberate scheme, which lasted a considerable duration and resulted in a significant loss to a local retailer," said Lisa Richards, Prosecuting Attorney. uppermichiganssource.com

Tulsa, OK Police arrest 2 men hitting multiple Home Depot's in Credit Card Scheme Police arrested two Michigan men on April 1 for using dozens of counterfeit credit cards at three Tulsa area Home Depot stores. Officers arrested Deion Stegall and Jamauri Gibson, both 22, at the Home Depot near 71st Street on complaints of purchasing gift cards at self checkout lines using counterfeit cards. Police said the pair had also visited Home Depot stores near 91st and Delaware and near 41st and Sheridan. They said Stegall and Gibson had flown to Tulsa from Michigan, rented a car and drove to the three stores. Police said both men had $5,000 in gift cards and 47 counterfeit MasterCard credit cards in the name of Sean Smith. Stegall also had a counterfeit Iowa driver's license in Smith's name, police said. newson6.com
ORC thief stealing $1,600 of electronics assaults Target LP in Marlton, NJ A New Jersey man is accused of assaulting a Target store employee while allegedly trying to shoplift $1,600 in electronics. The incident happened on April 3rd at the Target store located on Route 73 in Marlton. According to investigators, the suspect, identified by police as 32-year-old Paul Gullo, was trying to shoplift $1,600 worth of electronics from the store. While trying to shoplift the items, investigators say Gullo physically assaulted a Target employee. Evesham Police officers arrived at the scene and placed Gullo under arrest. cbslocal.com

UK: Mother and her Two Daughters made $75,000 in family shoplifting racket; ordered to pay back just $1,500 each A mother-of-two branded 'Fagin' made almost $75,000 in a lucrative family shoplifting firm with her daughters - and now they have been told to pay back just $1,500 each. Dawn Bainbridge, 47, led a 'family business' that saw her and her two daughters steal thousands of dollars worth of clothes from high street stores across the North and sell them online through Facebook. Their company 'Designer Goods North East' took more than $10,000 in online payments in just four months. In a note seized by police, one daughter boasted of making $150 a week and said she dreamed of going it alone. At Newcastle Crown Court last year jailed Bainbridge for 30 months, her daughter Claire Bainbridge, 21, for 20 months and other daughter Caitlyn Bainbridge, 19, to 16 months behind bars. The mother, who is still serving her sentence, and two daughters, who have since been released, were back in court today. dailymail.co.uk
Do you have an ORC case to share?
Share your ORC news and help the industry grow

Retail Crime News

Sponsored by NuTech National
Boise PD sees increase in credit card and retail fraud Last week, police have seven people from four different hiking credit card fraud groups arrested. Police said they found evidence that all of those arrested used fake cards with stolen credit card information. The fraudulent credit cards were used to purchase gift cards and items from multiple retail stores what thousands of dollars in losses. Investigators back more than $ 33,000 in illegal goods purchased and about 156 fraudulent credit card. newsdirectory1.com

Northern N.J. police investigating electronics packages being shipped to unsuspecting residents After three Riverdale residents received packages addressed to someone else, Riverdale detectives are working with other police departments in Northern New Jersey to investigate whether stolen electronics are being shipped to unsuspecting homeowners. Late last week, police were contacted by three residents in Riverdale who had received packages that were not addressed to them and then confronted by a stranger who appeared at their door and asked for the delivered items, Lt. James Macintosh said. After each delivery, a stranger would explain to the residents the package was brought to their address by mistake and asked if he could retrieve it, the lieutenant said. Similar incidents were reported by residents in nearby Bloomingdale last week also, CBS 2 reported. Police departments in Bergen County, including Hillsdale, Washington Township, Maywood and Rochelle Park, have responded to homes in which stolen cell phones were shipped to residents, NorthJersey.com reported last month. edgewateronline.com

Philadelphia's Mayor honors Slain Police Officer saving 6 lives at GameStop Armed Robbery Mayor Michael Nutter says a police officer killed during a video game store robbery last month saved at least six lives and is a true American and Philadelphia hero. Nutter presented a flag to Robert Wilson III's sister at a City Hall ceremony Monday marking the end of the city's 30-day official mourning period. About 75 police officers attended. The 30-year-old Wilson was killed March 5 at a GameStop store in north Philadelphia. Police say the father of two had stopped for a security check and to buy a game for his son as a reward for good grades and his 10th birthday. Two brothers have been charged in Wilson's death. Police Commissioner Charles Ramsey announced at Wilson's funeral that the department was renaming its valor medal in his honor. abcnews.go.com

Off- Duty Deputy shoots at Armed Robbery suspects at Valero in Houston Houston Police say three masked gunman rushed into a corner store, not realizing an off-duty Harris County Sheriff's Deputy was working security. It happened around 9 p.m. Monday at a Valero Corner Store on West Tidwell, near Hwy 290. Investigators say the suspects walked in and shouted at a clerk and customers who were inside. As the men were leaving, the deputy was outside and noticed them. She shouted for the suspects to drop their weapons, but they didn't back down. Police say the deputy fired 3 shots, but the suspects ran away. The deputy is OK and it is unknown if anything was stolen from the store. Surveillance cameras were rolling and police hope the footage will help them track the men down. khou.com
Armed Getaway Driver Caught at Target in Lake Elsinore, CA; waiting outside next to the fire exit door An alleged thief caught at the wheel of a getaway car was charged Monday with possession of illegal drugs while armed with a gun. Michael Haydyn Moore, 28, of Lake Elsinore was arrested Thursday afternoon after he and another man allegedly attempted to commit a theft at the Target store in Lake Elsinore. According to sheriff's Sgt. David Cardoza, deputies encountered Moore after being called to investigate a theft-in-progress.. The sergeant alleged that when deputies approached the Nissan, Moore threw a handgun onto the floorboard. He was arrested without incident. patch.com

Houston Family Dollar burglars target toilet paper, dog food and diapers Two burglary suspects were arrested early Tuesday morning after they allegedly tried to take toilet paper, diapers and dog food from a Family Dollar store in northeast Houston. The burglary occurred about 1:30 a.m. on Homestead near Tidwell. Police said it appeared the men smashed through a wall to get into the store. Security company workers alerted police when an alarm sounded and two men were seen inside on surveillance video. chron.com

Theft suspects caught on video stealing jewelry from Gardendale store A Gardendale jewelry store owner says a couple stole $20,000 worth of merchandise from him and it was all caught on camera. "They posed as shoppers," said owner Jeff Dennis of Jeff Dennis Jewelers. Police say what security cameras actually caught though was the couple finding a "steal" in the most literal sense of the word. "It's a personal violation. It is. It's something I've worked hard for," said Dennis. According to the owner, the couple asked a sales clerk to get something out of the back. That's when the footage shows they began to help themselves to whatever they wanted. After one worker spotted what was happening, Dennis grabbed his gun and followed the alleged crooks to the parking lot. Dennis says the couple did return one item before fleeing, but unfortunately got away with the rest. Police also believe that same duo may have attempted to pull off a similar heist at a nearby pawn shop. They say security cameras caught them after they set off an alarm and were asked to leave. myfoxal.com
Knoxville, TN Police search for Armed Robber of Burke's Outlet The Knox County Sheriff's Office is investigating an armed robbery that occurred Monday afternoon. Surveillance pictures show a man walking into Burke's Outlet on Sam Walton Way around 4:45 p.m. He was armed with a handgun and demanded cash from the register. Officers say he ran off after getting an undisclosed amount of money. local8now.com
New Type of "invisible" skimmer found in Lakeland, Fla., gas pump - inside pump and even transmits info
Rival gang members sentenced in Santa Rosa, CA Rite Aid Armed Robbery

Fake $100 bills used at Nashville grocery store

Mobile, AL Police seize 118 Counterfeit Bills during execution of search warrant

CN: St Albert RCMP investigating reported suspicious package found at grocery store

4 charged in armed robbery of Dale Co., AL Dollar General

Canton, MI Police seeking to ID Credit Card Fraudster

Horry Co, SC 2 people wanted for credit card fraud questioning

Cape Girardeau, MO man accused of stealing $73,000 from employer

Australian IGA Store Manager confronts 15 Teenagers in Flash Mob


Robberies and Burglaries
● Adams Drugs - Millbrook, AL - Burglary
● Burke's Outlet - Knox Co, TN - Armed Robbery
● CVS - Hampton, VA -Armed Robbery
● Dollar General - Dale Co, AL - Armed Robbery
● Donna's Convenience - Plains, PA - Robbery
● Evansdale Pharmacy - Evansdale, IA - Robbery
● Family Dollar - Gulfport, MS - Armed Robbery
● Family Dollar - Houston, TX - Burglary
● Jiffy Mart - South Burlington, VT - Burglary
● Kmart Pharmacy - Columbus, GA - Armed Robbery
● Marco's Pizza - Knoxville, TN - Armed Robbery
● Market Street - Amarillo, TX - Armed Robbery
● OM Convenience - Thomasville, GA - Armed Robbery
● Pay Rite - New Haven, CT - Armed Robbery/ Homicide
● Roy's Grocery - Roy WA - Robbery
● Salvation Army - Russellville, AR - Armed Robbery
● Susie Q - Thomasville, GA - Armed Robbery
● T-Mobile - Taylorsville, UT - Burglary
● Tower Loan - Columbia, MO - Armed Robbery
● Valero - Houston, TX - Armed Robbery


Featured Job Listings
Sponsored by NuTech National
Feature Your Job Here For 30 Days -
70% Aren't On the Boards
VP of LP
Mattress Firm
Houston, TX
Mattress Firm
Director AP
Big Lots
Columbus, OH
Big Lots
Director of LP
Haagen Grocery Stores
Seattle, WA
Supervalu
Director of LP
PacSun
Anaheim, CA
PacSun
Director Global AP
KFC & PH
Plano, TX
YUM! Brands
VP Supply Chain, LP & Safety
Ross Stores
Ft. Mill, SC
Ross Stores
VP of Sales
Checkview
Chanhassen, MN
Checkview
NEW TODAY Director of Security
Confidential
Chicago, IL
Downing & Downing
Regional Dir AP
Rite Aid
Albany, NY
Rite Aid
Regional Dir AP
Rite Aid
Warwick, RI
Rite Aid
Regional Dir AP
Rite Aid
Baltimore, MD
Rite Aid
LP Corporate Sr Mgr
JC Penney
Dallas, TX
JC Penney
AP Manager
Ralph Lauren
New York, NY
Ralph Lauren
Regional LP/Safety Mgr
American Signature, Inc
Chicago, IL
American Signature, Inc
Regional LP Mgr
Dunham's Sports
South Central KY, Central TN or NC
Dunham's Sports
Regional LP Manager
National Stores
Chicago, IL
National Stores
Regional LP Manager
National Stores
Northern Bay Area, CA
National Stores
Regional LP Manager
National Stores
Phoenix, AZ
National Stores
Market Asset & Profit Protection Manager
Sears
Little Rock, AR
Sears Holdings Corp
Zone Asset & Profit Protection Mgr
Sears
Cincinnati, OH
Sears Holdings Corp
Zone Asset & Profit Protection Mgr
Sears
Cleveland, OH
Sears Holdings Corp
LP Manager
Bowlmor AMF
Long Island, NY
Bowlmor AMF
LP Manager
Bowlmor AMF
Dallas, TX
Bowlmor AMF
Market AP Specialist
REI
San Francisco, CA
REI
Market AP Specialist
REI
Chicago, IL
REI
Sr Retail AP Specialist
REI
Bloomington, MN
REI
Security Officer
Wegmans
Pottsville, PA
Wegmans
National Account Sales Representative
Instakey
Denver, CO
Instakey
Sales Representative
NuTech National
Maitland, FL
NuTech National
National Account Executive
Checkview
Northeast Region
Checkview
National Account Executive
Checkview
United States
Checkview
Corporate Investigator
Confidential
San Francisco Bay, CA
Confidential
National Account Manager
Vector Security, Inc
TBD
Vector Security, Inc

Limited Time Only - Post Your Multi-Unit LP jobs for FREE - Learn More Here

Daily Job Alerts


Appearing One Day Only
View our Internet Jobs Archives here
AP Manager
BJ's Wholesale Club
Greenfield, MA
BJ's Wholesale Club
AP Manager
BJ's Wholesale Club
Avon, OH
BJ's Wholesale Club
LP Supervisor
Bloomingdale's
San Francisco, CA
Bloomingdale's
Retail AP Manager
Cabela's
Lone Tree, CO
Cabela's
District LP Manager
Dick's Sporting Goods
Syracuse, NY
Dick's Sporting Goods
LP Supervisor
Kohl's
Marlboro, NJ
Kohl's
LP Supervisor
Kohl's
Ocean, NJ
Kohl's
AP Manager
Lord & Taylor
Albany, NY
Lord & Taylor
Area LP Manager
Lowe's
Edinburg, TX
Lowe's
Dept Mgr LP & Safety
Lowe's
Daphne, AL
Lowe's
AP Manager in Training
Walmart
Pahrump, NV
Wal-Mart
AP Manager in Training
Walmart
Lubbock, TX
Wal-Mart
AP Manager in Training
Walmart
Little Rock, AR
Wal-Mart
AP Manager in Training
Walmart
Sahaurita, AZ
Wal-Mart
AP Manager in Training
Walmart
Kenai, AK
Wal-Mart
AP Manager in Training
Walmart
Ceres, CA
Wal-Mart
AP Manager in Training
Walmart
Cape Coral, FL
Wal-Mart
AP Manager
Sam's Club
Vernon Hills, IL
Wal-Mart
LP Manager Hrly
Sears
Boynton Beach, FL
Sears Holdings Corp
LP Manager Hrly
Kmart
Bellingham, WA
Sears Holdings Corp
LP Manager Hrly
Kmart
Sarasota, FL
Sears Holdings Corp
LP Manager Hrly
Sears
El Centro, CA
Sears Holdings Corp
LP Manager Hrly
Sears
Springdale, OH
Sears Holdings Corp
LP Manager Hrly
Kmart
Lancaster, OH
Sears Holdings Corp
ETL Assets Protection
Target
Columbus, OH
Target
ETL Assets Protection
Target
Richardson, TX
Target
ETL Assets Protection
Target
Modesto, CA
Target
ETL Assets Protection
Target
Raleigh, NC
Target
LP Manager
Macy's
Orem, UT
Macy's
Metro LP Manager
Macy's
Elmhurst, NY
Macy's


Home of the Industry's Original
On the Move

Johnathan Owad was named Loss Prevention & Safety Manager: Distribution/Fulfillment Centers for Urban Outfitters.
William James was promoted to Asset Protection Manager for Lord & Taylor.
Angie Best was promoted to Manager of Operational Process for The Home Depot.
James Martin was named National Account Manager - Retail for Stanley Convergent Security Solutions, Inc.
Stephen Johnson was named Regional Sales Director - Northeast for Se-Kure Controls.

Post Your New Job or Promotion!
See all the Industry Movement


Your Career
Sponsor this section of the Daily
The Most Useful Leadership Guide to Managing Your Moods Moody people can be very disruptive, and what's worse is if that person is in a leadership position. Great leadership requires knowing how to manage your moods so they don't spill over to your employees. Here are some ways you can lead at your best. Remember you're being watched

The Most Productive Way to Develop as a Leader We all love self-improvement. We try to acquire new skills, get smarter, connect with more people, but how often do we really stick with making the change? The key is to see self-improvement not as work but as play. When you make the activity fun, you get lost in it and seek enjoyment instead of an end result. 'Play mode'

6 Authentic Leadership Tips for Overcoming Your Fears It's common for us to question ourselves especially when faced with challenging situations that question our beliefs. As a leader, you may feel like you're walking on a tightrope, trying to balance who you really are with your responsibilities. Use these tips to maintain your authenticity even in the face of fear. Find a peer

Leaders Win Trust When They Show a Bit of Humanity Surveys show that trust in business leadership is at a low. The key is to take a different approach to leadership, one that allows leaders to acknowledge their humanity so they can win the trust and respect of their employees. Here are three specific suggestions to earn trust and be yourself. Unleash your emotions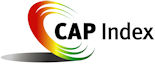 Tip of the Day
Sponsored by Vector Security
You can't change anything without being in the middle of it.

Just a Thought,
Gus







Upcoming Events
---
Recruiting?
Get your job e-mailed to everyone... everyday
Post on our Featured Jobs Board!
Reach your target audience in 2015 every day!
Request our 2015 Media Kit
update account / change e-mail
unsubscribe FEEDBACK
www.downing-downing.com

Advertise With The D&D Daily




36615 Vine Street, Suite 103
Willoughby, OH 44094
440.942.0671
copyright 2009-2019
all rights reserved globally