The D&D Daily Mobile Edition
April 9,

2015



The LP Industry's #1 News Source - Informing, Educating and Instilling a sense of community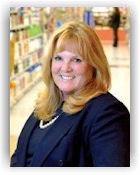 Kathleen Smith, CFI was named Vice President of Asset Protection for Albertson's-Safeway Group.
Kathleen has been with Safeway for 25 years, thirteen of those years as the Vice President of Loss Prevention, and was just recently named the Vice President of these newly merged retailers. Kathleen earned her Bachelors of Arts in Psychology from Mount Saint Mary's University and then went on to acquire her Masters of Arts in Communications from Pepperdine University. Congratulations Kathleen!

News Brief
Sponsored by WG Security Products, Inc.
CAP Index® Helps RLPSA Examine Violent Crime Trends in the Greater Houston Area As part of the Restaurant Loss Prevention & Security Association (RLPSA) Metro Houston Crime Workshop being held April 28th, CAP Index, Inc. will discuss local crime trends affecting restaurants and other businesses. From the CAP Index team, Jon Groussman, JD, President/COO, and Basia Pietrawska, Vice President, Crime Intelligence Analysis, will present the results of statistical and spatial analyses, as well as an overview of best practices that LP and security teams should be following to protect their stores and employees.

If you would like to share restaurant crime data for this analysis, or if your organization is interested in conducting an objective assessment of your own crime risk challenges and countermeasures, contact Steve Longo, Vice President, Strategic Initiatives: sbl@capindex.com | 610-903-3007. For over 25 years, CAP Index has pioneered leading-edge innovation in crime risk forecasting. To learn more, visit www.capindex.com.

High-Tech Credit Card Could Stop Fraud for Good Dynamic CVV changes constantly, making card useless to hackers and counterfeiters. The credit card of the future could go well beyond the current technology, using a constantly changing code to make fraud almost impossible. The standard-sized card features a mini ink screen powered by a lithium-ion battery (like that in a phone) the size of a postage stamp, designed to last three years. A computer chip in the card randomizes the number every 40 or 60 minutes. The constantly changing code renders the card useless to anyone who has written down your credit card number, expiration date and the code on the back. Of course, there is a downside: Each card is 50 times more expensive than magnetic stripe cards and still 10 times more expensive than the newer EMV cards that banks have begun issuing. nacsonline.com

Highest fraud levels in 12 years highlights need for top-level accountancy

FCC fines AT&T $25M for call center breaches - Call Center Insider Threat The Federal Communications Commission asserted its information privacy authority Wednesday by reaching a settlement with AT&T—over data breaches at a trio of call centers—that includes a $25 million fine. With the whopper of a fine and a bevy of requirements that AT&T must meet as part of the settlement, the FCC is sending out a clear message to companies that it is serious about enforcement of privacy issues. Call center workers used that information to obtain codes to unlock handsets of AT&T phones and also shared it with others outside the company in a stolen cell phone-trafficking scheme. The bold enforcement action is "an indication of the FCC's arrival as a cop on the block" when it comes to privacy, said Hughes, claiming its regulatory authority in an area where the Federal Trade Commission (FTC) has been on the beat for quite some time. The settlement with AT&T was significant, too, he added, because "it actually acknowledged that you need human beings," certified privacy professionals, within companies to execute the operational requirements typically imposed on organizations to comply with enforcement actions. scmagazine.com

NLRB Warns Your Employee Handbook May Be Illegal A new memorandum from the general counsel of the National Labor Relations Board, Richard F. Griffin, Jr., puts the board's interpretation of law on a collision course with the compliance profession. The memo offers examples of language commonly found in employee handbooks, but that the NLRB considers a violation of employee rights to "to discuss wages, hours, and other terms and conditions of employment with fellow employees, as well as with nonemployees." The memo offers examples of language from a handbook of Wendy's International Inc. that the NLRB considered illegal, and of modified, legal language adopted by the company after a settlement with the board. Among the illegal rules are prohibitions on sharing non-public information, discussing employee or customer information outside of work, and denigrating or defaming co-workers, customers, franchisees, suppliers, the company or its competitors. "The phrases he singles out as illegal are actually quite common," said Mr. Murphy," They could pretty much pick any company anywhere and bring an action against them on these types of interpretations." wsj.com

Call to Action from NRF's Legislative Committee:
Proposed Maryland legislation could hurt retail - Make your voice heard! As the Daily has reported over the past two weeks, the Maryland House has passed a bill that would repeal a current statute that allows merchants to recover civil penalties for shoplifting and employee theft. The legislation would take away the major resource and non-criminal deterrent to shoplifting and employee theft that is currently available to retailers and merchants across the State of Maryland. The bill had its first Senate hearing on April 7 in the Judicial Proceedings Committee, and the final vote will be coming soon. NRF is opposed to this legislation and we encourage you to write your Maryland State Senator and urge him or her to oppose this bill.

Walgreens Boots Alliance to close 200 Walgreens & reorganize corporate & field operations in U.S. - Could mean job cuts To date, Walgreens Boots Alliance has targeted the closure of 200 Walgreens locations on its way to a projected $1.5 billion in cost savings by the end of fiscal 2017. The company is also in the process of reorganizing its corporate and field operations in the United States. we are restructuring our cost base, with a focus primarily in the United States, to create a more efficient cost model and become a more agile company. Through these efforts, Walgreens Boots Alliance is determined to lead the way in our industry and be at the forefront of innovative, pharmacy-led health care." drugstorenews.com

Smartphones now detect counterfeits and document fraud The National Forensic Service announced on April 9 that it can now detect manipulated documents. The technology can be applied to all types of documents printed from a standard printer. Document can be monitored for document fraud using a counterfeit code of a smartphone simply by taking a picture, NFS explained. NFS has been focused on counterfeit and fraud prevention technology development for years including online gambling credit card fraud detection app, pass port fraud detection system, and facial recognition identification systems. The smartphone based document fraud detection program is expected to be an alternative to thwart document fraud. whowired.com

Pier 1 to close 100 stores over three years

Bed Bath & Beyond may follow wage hike trend

RadioShack tries shaky new life as tech convenience stores

Eatery chain Newk's plans 200 new stores by 2018, Southern expansion

March Same Store Sales Results
Cato up 12%
L Brands up 9%
Zumiez up 5.5%
Costco up 4%
Fred's up 1.9%
The Buckle down 0.5%

Quarterly Same Store Sales Results
Walgreens Boots Alliance Q2 up 6.9%, retail up 2.5%, pharmacy up 9.7% with net sales up 35.5% due to inclusion of Alliance Boots
Pier 1 Q4 up 5.7% with sales up 5.4% - full year comps up 4.7% with sales up 5.3%
Bed Bath & Beyond Q4 up 3.7% with net sales up 4.2% - full year comps up 2.4% with net sales up 3.3%



WEBINAR - The New Partnership: Loss Prevention and IT

Presented by ARTS, NRF's retail technology standards division

April 29, 2015, 11:00 am - 12:00 pm
Listen in on a conversation between experts in Loss Prevention and Information Technology about resources and strategies to help the IT and LP verticals work together to meet the challenges of the emerging loss prevention landscape - data security, cybercrime and the use of social media are just the tip of the iceberg. Additionally, you'll learn about resources NRF-ARTS has developed to help retailers research the tools that are right for them and to leverage the experience of others. REGISTER HERE.

Speakers Include:
Bob Moraca
(moderator)

Vice President,
Loss Prevention,
NRF
Randy Christian

Corp. Manager,
Loss Prevention Technology,
The Kroger Co.
Christian Romero

Director, Security Intelligence,
The Neiman Marcus Group
LP Meets IT

Coming Soon on the Daily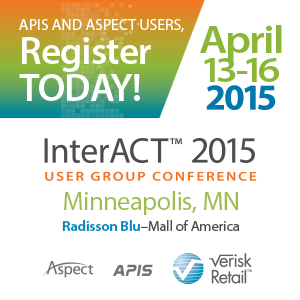 All the news - One place - One Source - One Time
The D&D Daily respects your time
& doesn't filter retail's reality
Report Your News!
(content subject to approval)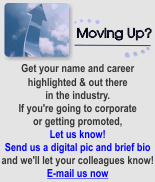 Vendor Spotlight




New Client-Oriented, Mobile-Friendly Site Informs Users About LP Software Products and Allows Access to Client Portal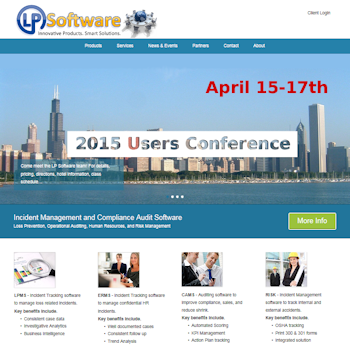 Check out LP Software's new website!
Worth, IL - After several months of radical brand reimaging, LP Software, the #1 incident management and compliance audit software maker, continues the momentum into 2015 with a completely new, mobile-friendly company website at LPGuys.com.

Launched on December 1st, 2014, LP Software's new website features a sleek, simple navigation system that makes finding a product or accessing client tools easy and intuitive.

"Our new website reflects our position as industry leaders and reinforces our dedication to providing the best user experience," commented Brian Eskra, CEO of LP Software. "By consolidating our public facing website with our client portal we bring focus to the activities people can do with our products."

Informative content pages tell the stories behind LP Software's innovative products. The new "Client" section provides users with articles and quick-reference guides to help them with our software.

Additionally, a responsive design ensures that users can access LPGuys.com anywhere, even when they're using smartphones and tablets. This important feature means that users can read articles, troubleshoot a product, or even submit a ticket while they're out in the field.

About LP Software
Today, LP Software has over 200 clients worldwide. They provide customizable software for companies of all sizes - anything from simple incident management software to global incident management & audit software. Their original LP case-management software (LPMS) has developed over time into a broader enterprise-wide system. LP Software's solutions also offer the ability to manage HR issues, Compliance Auditing /Checklists, Accidents, OSHA reporting, Award Management, and Task Management.

National Retail Federation

National Retail Federation Announces Creation
of the Retail Research and Analysis Center
WASHINGTON, April 9, 2015 - Today the National Retail Federation announced a multimillion-dollar investment to form a new department within the organization focusing on industry research. The Retail Research and Analysis Center will bring together all existing research within NRF and expand upon the wide range of issue areas and trends already studied. The Center will focus on four main areas: the economy, legislative and regulatory policy, the retail industry and consumers.

"NRF is at the forefront of research and analysis that impact our industry, the consumers it serves and the economy in which it operates," said NRF President and CEO Matthew Shay. "By significantly investing in the future expansion and scope of NRF research, our members will have additional tools and insight as they operate in a very dynamic marketplace. And, our advocates will have the facts they need to advance retail's policy agenda."

Shay announced that Ellen Davis will now serve as NRF's senior vice president of research and strategic initiatives. Davis will also continue to function as executive director of the NRF Foundation.

"It is extremely exciting to be a part of building upon one of the core services we provide to our members, the media, analysts and decision makers," Davis said. "Studies, surveys, white papers and critical analysis by industry leaders help us frame policy debates, identify trends, and change perceptions about retail's evolution. As the nation's largest private-sector employer and an industry that contributes $2.6 trillion dollars annually to the U.S. GDP, the retail industry impacts all sectors of our economy and is uniquely positioned to provide business insights and analysis to shape key debates in Washington."

NRF has started an extensive search for a vice president of research development and industry analysis, reporting to Davis. Current staff and consultant resources are being utilized and additional dedicated staffing is anticipated.

"NRF is an acknowledged leader in advocacy, research, education and analysis. The formation and funding of the Retail Research and Analysis Center will allow us to take this important function to the next level, with the resources necessary to deliver real results for our members and the industry," continued Shay.

Read more here.

Loss Prevention News Network

2014 Group LP Selfie Awards

Pizza Party Drawing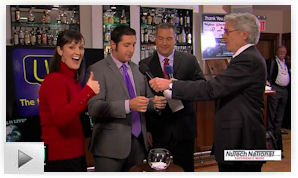 Gus, Amber, Joe, and Tony Mancino of NuTech National announce the three winners of the 2014 Group LP Selfie Awards. The Daily's "Get LP Social" program all started last summer when Chad McIntosh of Bloomingale's sent in a picture of he and his LP team, jokingly calling it a "group selfie." In just a few months, over 60 LP teams from across North America joined in on the fun, showing their pride to the industry with "Group LP Selfies" of their own. Find out which three LP teams won free pizza parties in our LIVE drawing from NYC this past January.
Solution Providers, have a video or commercial you want to publish? Contact us.


"U-Tip - The Two Minute Tip"
Karl Langhorst, Corp. Director, Loss Prevention, Kroger

Karl Langhorst, Corporate Director, Loss Prevention for The Kroger Co., shares some thoughts on what has helped him continue to grow in his career in this "U-Tip." Too often, loss prevention organizations are viewed as obstacles to new ideas or sales initiatives. Karl talks about the importance of being a team player by finding a way to say YES. In addition to your responsibilities as an LP professional to analyze risks and protect the company, you should also find a way to help support the business and help drive sales. Karl also explains how a college degree and industry certifications can help you move ahead in your LP career.

One little piece of advice could make all the difference in someone's career.

e-commerce

Sponsored by The Zellman Group
Mobile payment technologies met with interest -- and caution
If the Internet was the first jolt toward digitization for companies, mobile commerce is the next. Mobile point-of-sale technologies such as Square, mobile wallets like Apple Passbook and Google Wallet, as well as lesser-known players have introduced software that makes it easier to process payments in a store aisle with an iPad or have a customer pay on a smartphone. Some digital wallet platforms have also made it vastly easier for companies to use analytics tools for business operations, such as ordering new inventory, analyzing stores sales and so on. And mobile technologies, like iBeacons, have brought e-commerce full circle, enabling companies to use digital messaging to bring customers back into physical stores rather than just shop online. Still, adoption of mobile payment technologies among consumers and enterprises remains slow. According to the Forrester Research report "The Future of Mobile Wallets Lies Beyond Payments," only 3% of U.S. mobile phone users report they have accessed a mobile wallet in-store in the past three months, though 57% of respondents report that they have interest in the technology to gain discounts and other perks from loyalty programs.
techtarget.com
It's Official: Microsoft Is Licensed To Do Payments
Microsoft was approved for its Idaho license on March 24, 2015, and no other state has yet issued a license, according to mortgage information service NMLS. However, Microsoft told FinCEN that it plans to operate as a money services business in all 50 U.S. states. The Idaho license and FinCEN registration are the first signs that Microsoft plans to go into full-scale competition with Apple and Google for mobile payments. Microsoft's payments moves aren't really a surprise. Last month, Microsoft showed audiences at its WinHEC conference in Shenzhen, China, a concept video and said a new Windows 10 Mobile feature called "Tap to Pay" will support payment card numbers stored in a mobile phone's NFC Secure Element or through Host-Card Emulation (HCE). Microsoft previously unveiled biometric authentication that will be supported by Windows 10 and can be used with fingerprint and iris scanners and facial recognition.
pymnts.com
Hudson's Bay does $722 million year online in '14 up 35%
Party City online sales hit $160M in '14 - up 1,000% in 5 years
Cryptocurrency Exchanges Emerge as Regulators Try to Keep Up
"Fraud is not a person - it is a dynamic grouping of statistics that deviate from the norm."
Stuart B. Levine, CFI, CFCI
CEO, The Zellman Group & Zelligent


ORC News
Sponsored by Security Resources
Safeway baby formula thieves lead pd on high-speed chase in Pleasanton A couple suspected of stealing baby formula from a grocery store and leading police on a high-speed vehicle chase along Interstate 680 Wednesday morning were arrested after nearly crashing the car and being nabbed by a police dog. Luke and Martin were arrested on suspicion of multiple felony counts including theft and evading police then booked at the Santa Rita Jail. In addition to the formula stolen from Safeway, police said they recovered a trunk full of baby formula likely taken from other stores. Police said they are investigating whether the case related to a previous theft of baby formula at the same Safeway on March 1 that involved a similar suspect and vehicle descriptions. contracostatimes.com

Shoplifting crews steal sunglasses worth $6,000 in F'ville Two shoplifting crews in March hit the LensCrafters store at the Fayette Pavilion and stole nearly $6,000 in sunglasses. Fayetteville Detective Mike Whitlow said the first crew, a young African American couple with a young child, struck the LensCrafters store on March 17 and made off with nearly $2,000 in Ray-Ban sunglasses. The couple is believed to be from the metro Atlanta area, said Whitlow. The second crew, a white male and female in their 20s, robbed the store of approximately $4,000 in Ray-Ban and Tiffany sunglasses on March 30. LensCrafters is investigating the robbery and believes it to be connected to a crew operating out of California, Whitlow said. The same couple hit LensCrafters stores in Dunwoody and Chicago, Whitlow added. thecitizen.com

Four Grand Rapids, MI men used stolen credit card numbers to buy Meijer gift cards, electronics Four men have been indicted on allegations that they used credit cards re-encoded with stolen account numbers to purchase high-value gift cards from Meijer stores. Leon Goodwin, Travon Mayberry, Devin Dixon-Ryles and Sean Young-Perry were indicted March 26 on counts of conspiracy, access device fraud and aggravated identity theft. The case, filed in U.S. District Court in Grand Rapids, was unsealed last week. The men are accused of using stolen credit card account numbers and expiration dates to create re-encoded credit cards and obtain stored-value cards. They then used those cards to purchase Meijer gift cards and stored-value cards, the indictment alleges. The Meijer gift cards, most of which were valued at $900 each, were used to buy expensive electronics. mlive.com

Two busted for attempt to sell stolen XBox controllers from Corpus Christi Walmart Cops easily tracked down two guys accused of stealing Xbox controllers from Walmart on Tuesday afternoon. Employees at the Walmart on Greenwood Drive called CCPD when they noticed two men removing the controllers from boxes before walking out the front door. Those same employees noticed the suspects had walked across the parking lot to a nearby video game store. Officers were soon contacted by GameStop employees who confirmed the same men had just tried to sell the controllers, valued at $39 each. kztv10.com
Woman arrested for stealing $1,100 worth of lingerie from Victoria's Secret in Louisville, KY New Albany woman is behind bars at Metro Corrections after police said she stole hundreds of dollars of merchandize from a Louisville mall. Thirty-six-year-old Pedia Turner was arrested Tuesday but the alleged theft took place back in March. According to court documents, Turner took more than $1,100 worth of lingerie from Victoria's Secret at the Mall St. Matthews. Police said employees witnessed Turner place items in a bag and leave the store without paying for them. Turner was identified through surveillance video. Turner is charged with felony shoplifting. whas11.com

Hickory, NC Woman Charged with Habitual Shoplifting at JC Penney 52-year-old Carrie Denise Linder of South Center Street in Hickory was arrested by Hickory Police at about 8:30 last night (April 8) on one count of felony habitual shoplifting. She was also charged with misdemeanor second-degree trespass. She was arrested after a Loss Prevention Officer at the J.C. Penney store in Hickory's Valley Hills Mall saw a female subject place eight pairs of men's and women's jeans into an empty J.C. Penney bag she had taken from the counter. The woman, Carrie Linder, exited the store without paying and was stopped by Loss Prevention just outside the store. As the result of a previous criminal history of larceny and shoplifting, Linder now faces the felony habitual shoplifting charge. whky.com


Madison, WI woman facing felony retail theft charge; $1800 of Macy's merchandise recovered A Madison woman was arrested for felony retail theft after she allegedly walked out of a Hilldale Mall store with nearly $1,800 worth of men's clothing, according to a release from the MPD. The incident happened Tuesday around 12:30 p.m. Police said 28-year-old Roxanna A. Nava was stopped by Macy's store security after she walked out of the store with 20 shirts and 6 pairs of pants stuffed into grocery bags. The suspect told police she was committing the crime because a man offered to pay her to steal the items. nbc15.com
Do you have an ORC case to share?
Share your ORC news and help the industry grow

Retail Crime News

Sponsored by NuTech National
One dead, three injured, in parking lot of a south Sacramento Strip Center One man is dead and three others are injured after gunfire erupted in South Sacramento Wednesday night. The shooting happened around 10 p.m. at the A-1 Market & Liquor Store in the 6600 block of Sunnyslope Drive. Deputies responded to the scene after receiving a silent holdup alarm that was activated from the counter. Bowman said the sheriff's department then got reports of rapid gunfire in the area. Sacramento County sheriff's Sgt. Lisa Bowman said the man, who was 25 to 35 years old, was pronounced dead at the scene. Investigators also found two other adult males with related gunshot wounds. Their injuries were not considered life-threatening. A fourth victim was found at the scene. That injury was not a result of the gunfire. Witnesses told deputies they heard up to 13 shots fired and saw two vehicles speeding away from the scene. It is unclear if the vehicles were involved in the shooting, Bowman said. Detectives are still trying to find a motive for the shooting. news10.net

Memphis, TN Police Investigating Shots Fired In Parking Lot At Wolfchase Mall Memphis Police are investigating after shots were fired in a parking lot at Wolfchase Mall. Police said two vehicles were involved. One person was firing a gun. No one was hit. Police say the drivers of both vehicles were in some kind of ramming match. A car window was shot out. Police say the two men involved knew each other. myfoxmemphis.com

Knife-wielding robbery suspect fatally shot by officer in Sunnyvale, CA A man armed with a knife was fatally shot by Sunnyvale Department of Public Safety officers Wednesday as he attempted to rob a liquor store, authorities said. The incident happened just before lunchtime in a busy strip mall at Tasman Drive near the Lawrence Expressway. Investigators in Sunnyvale said in the moments after an armed robbery at this liquor store, an officer found the suspect in a back alleyway. Police scanners captured what happened next. "Take your hand out of your pocket," the officer can be heard saying. Then minutes later, "He's refusing to comply, he has the knife. He's about 50 feet away, he's standing still." Then the officer says, "He's walking towards me. Put the knife down!" And finally: "Shots fired. Suspect is down." ktvu.com

PA State Trooper traffic stop nets wanted man with 75 fake credit cards After Pennsylvania State Police stopped an SUV Tuesday on Interstate 78 in Lehigh County, they learned a passenger was wanted in New York state. But the bigger surprise came when troopers searched Abraham Falah, of Brooklyn, and found he had 75 fake credit cards in his pockets and inside the pants, troopers said. Falah is charged with possession of a counterfeit access device, possession of an instrument of crime and attempted theft by deception. lehighvalleylive.com

Serial robber makes FBI agent's job easy, hitting a bank and 5 Dollar General's in Knoxville, TN Serial robber Russell Lee Finley has a knack for getting caught. No attempt to hide your face? Check. Leaving behind a rental form with a fingerprint on it? Check. Adopting a signature style to make it easy for the FBI to link your crimes? Check. Providing a driver's license to the car dealership from which you borrow your getaway vehicle? Check. Finley, freed from federal prison just months ago in a 2007 bank robbery, pleaded guilty Wednesday in U.S. District Court to six robberies in four days, including a revisit to the scene of his 2007 crime. The same FBI agent who busted him then caught him again. Court records in both cases lay bare Finley's repeated failures at the art of the clean getaway. He was freed in June. On Jan. 2, he launched a series of heists at Knoxville Dollar General stores. In each of those five robberies. Unhappy with his haul, he headed back to the Sevier County Bank in Sevierville. First, though, he went to a nearby car dealership, asked to test-drive a vehicle and left a copy of his driver's license. He then drove that vehicle to the bank, and, "wearing no disguise or mask," he robbed it, Norris wrote. knoxnews.com

Armed robber strikes NYC Midtown store in his eighth heist in a week An armed robber on a crime spree hit an eighth store early Wednesday - a day after cops released his picture to the public, police said. The bandit, who had previously targeted stores on the Lower East Side and in Gramercy, hit his newest mark in Midtown, where he pantomimed having a weapon and stole $200 from Irish Green Cleaners on E. 53 St. around 2:20 p.m. on Wednesday. The robber, who appears to be in his 40s, has followed a similar pattern in all of his eight heists, either displaying a knife or simulating a gun, police said. He has made off with nearly $3,000, according to police. nydailynews.com
Bainbridge, GA Middle School Student Charged with Dollar General Armed Robbery A juvenile has been arrested in connection with an armed robbery that occurred in Bainbridge on Tuesday night. According to Officer Chris Jordan, around 10 PM on Tuesday night, a cashier at the Dollar General was approached by a young black male armed with a gun. He demanded money from the register and also from the safe. The cashier responded that she couldn't open either, so the gunman snatched an item that was within reach, and ran from the store on foot. wctv.tv

Denver Police arrest suspects in 29 Smash and Grab robberies Four recent arrests are linked to a series of smash-and-grab robberies in the Denver-area in the last three weeks, police said. One adult and three juveniles were arrested late Tuesday or early Wednesday morning for driving a stolen car in the area. Police have not said what evidence may link the four to at least 29 smash-and-grab robberies. During a press conference last Thursday, Denver Police released surveillance images of two men breaking into closed businesses and restaurants. 9news.com

Brooklyn, NY Deli Manager says surveillance shows NYPD detective stealing cash during raid It was an NYPD raid to crack down on the illegal selling of untaxed cigarettes, but the manager of a Brooklyn deli says the day after police raided his store, he discovered that he had been robbed. Now, he's accusing one of the detectives, and he has surveillance video as proof: The plainclothes detectives entered the Bedford-Stuyvesant deli last Friday night and immediately arrested two workers for selling loose cigarettes. The store's elaborate 12-camera security system captured every second of the police raid. One day later, deli manager Ali Abdullah noticed nearly $3,000 in store rent money missing from a box he kept hidden under the counter. 7online.com
Woman blames her dog after she's arrested for felony theft at Target in Mayfield Hts., OH A Lyndhurst, OH woman was arrested at Target March 28 for the felony theft of $1,475.54 worth of items that she was suspected of stealing by pushing out the store in a shopping cart. She said her dog destroyed her house and she was trying to replace the items that had been destroyed. She also said she was on medication and not thinking clearly when she stole the items. cleveland.com

The Gardens Mall's guest services manager accused of stealing $45,000 in gift card money from 340 customers

Texas to execute man who killed two in 2002 convenience store robbery

Selfie links suspect to The Exchange store shooting in Ross Twp, PA

Houston IHOP waitress helps police catch attempted smash-and-grab suspects

Thousand Oaks, CA Police arrest three people on suspicion of identity theft

Pinehurst, NC man facing 105 charges of Identity Theft and Prescription Forgery

Man Stole Boots From Bob's in Patchogue, NY, Threatened Security Guard With Knife


Robberies and Burglaries
● CVS - Wauwatosa, WI - Armed Robbery
● CVS - Nashville, TN - Robbery
● Dollar General - Bainbridge, GA - Robbery
● Dollar General - Naylor, GA - Armed Robbery
● Dollar General - High Falls, GA - Robbery
● Honey Farms - Worchester, MA - Armed Robbery
● Jump Start - Wichita, KS - Armed Robbery/ shot fired
● Kmart Pharmacy - Columbus, GA - Armed Robbery
● Mac's - Grande Prairie, CN - Armed Robbery
● Martinez Grocery - York, PA - Armed Robbery
● Park Row Pharmacy -Arlington, TX - Burglary
● Rite Aid - Plains Twp, PA - Armed Robbery
● Schulte's - Great Falls, MT - Robbery
● Sheetz - New Castle, PA - Robbery
● Shell - Houston, TX - Robbery
● The Exchange - Ross Twp, PA - Armed Robbery


Featured Job Listings
Sponsored by NuTech National
Feature Your Job Here For 30 Days -
70% Aren't On the Boards
VP of LP
Mattress Firm
Houston, TX
Mattress Firm
Director AP
Big Lots
Columbus, OH
Big Lots
Director of LP
Haagen Grocery Stores
Seattle, WA
Supervalu
Director of LP
PacSun
Anaheim, CA
PacSun
Director Global AP
KFC & PH
Plano, TX
YUM! Brands
Director of AP, Corporate
Dollar General
Nashville, TN
Dollar General
VP Supply Chain, LP & Safety
Ross Stores
Ft. Mill, SC
Ross Stores
VP of Sales
Checkview
Chanhassen, MN
Checkview
Director of Security
Confidential
Chicago, IL
Downing & Downing
Regional Dir AP
Rite Aid
Albany, NY
Rite Aid
Regional Dir AP
Rite Aid
Warwick, RI
Rite Aid
Regional Dir AP
Rite Aid
Baltimore, MD
Rite Aid
LP Corporate Sr Mgr
JC Penney
Dallas, TX
JC Penney
AP Manager
Ralph Lauren
New York, NY
Ralph Lauren
Regional LP/Safety Mgr
American Signature, Inc
Chicago, IL
American Signature, Inc
Regional LP Mgr
Dunham's Sports
South Central KY, Central TN or NC
Dunham's Sports
Regional LP Manager
National Stores
Chicago, IL
National Stores
Regional LP Manager
National Stores
Northern Bay Area, CA
National Stores
Regional LP Manager
National Stores
Phoenix, AZ
National Stores
Market Asset & Profit Protection Manager
Sears
Little Rock, AR
Sears Holdings Corp
Zone Asset & Profit Protection Mgr
Sears
Cincinnati, OH
Sears Holdings Corp
Zone Asset & Profit Protection Mgr
Sears
Cleveland, OH
Sears Holdings Corp
Market AP Specialist
REI
San Francisco, CA
REI
Market AP Specialist
REI
Chicago, IL
REI
Sr Retail AP Specialist
REI
Bloomington, MN
REI
NEW TODAY Market ORC Investigator
Macy's
New York, NY
Macy's
Security Officer
Wegmans
Pottsville, PA
Wegmans
National Account Sales Representative
Instakey
Denver, CO
Instakey
Sales Representative
NuTech National
Maitland, FL
NuTech National
National Account Executive
Checkview
Northeast Region
Checkview
National Account Executive
Checkview
United States
Checkview
Corporate Investigator
Confidential
San Francisco Bay, CA
Confidential
National Account Manager
Vector Security, Inc
TBD
Vector Security, Inc

Limited Time Only - Post Your Multi-Unit LP jobs for FREE - Learn More Here

Daily Job Alerts


Appearing One Day Only
View our Internet Jobs Archives here
LP Manager
Apple
New York, NY
Apple
AP Manager eCommerce
Hudson's Bay Co.
Scarborough, ON, Canada
Hudson's Bay Co.
Dept Mgr LP & Safety
Lowe's
Tuscaloosa, AL
Lowe's
Dept Mgr LP & Safety
Lowe's
Destin, FL
Lowe's
LP Manager Hrly
Kmart
Towanda, PA
Sears Holdings Corp
AP Manager in Training
Walmart
Levelland, TX
Wal-Mart
AP Manager in Training
Walmart
Salem, VA
Wal-Mart
AP Manager in Training
Walmart
Tompkinsville, KY
Wal-Mart
AP Manager in Training
Walmart
Leesburg, VA
Wal-Mart
AP Manager in Training
Walmart
Gretna, NE
Wal-Mart
AP Manager in Training
Walmart
Marshall, MN
Wal-Mart
AP Manager in Training
Walmart
Miami Gardens, FL
Wal-Mart
LP Manager
Macy's
Blasdell, NY
Macy's
Asst LP Supervisor
Macy's
North Olmsted, OH
Macy's
Asst LP Supervisor
Macy's
Philadelphia, PA
Macy's
LP Manager
Macy's
Manchester, NH
Macy's
Regional LP Manager DC
CVS Health
Washington, DC
CVS Health


Home of the Industry's Original
On the Move

Kathleen Smith, CFI was named Vice President of Asset Protection for Albertson's-Safeway Group.
Jason Zlotoff was promoted to District Manager of Asset Protection for Abercrombie & Fitch.

Post Your New Job or Promotion!
See all the Industry Movement


Your Career
Sponsor this section of the Daily
Six Characteristics Define 21st Century Leadership In today's working world, there are certain qualities that you need to have to be a great leader that you may not have needed before. These six characteristics encompass an immigrant mentality and ability to see opportunities in everything. Be ready for the unexpected

Why Real Leaders Don't Care About Titles or Formalities Traditional leadership that relies on dominance and tribalizing to complete tasks doesn't really work in today's world. The best leaders are those who act with or without a formal positional authority and aren't afraid to cross boundaries. Bust boundaries to build bridges

The 15 Practices of Outstanding Leaders Managing your team is a huge responsibility. In order to develop and grow your team you can't just supervise them, you need to inspire them to go above and beyond their call of duty. One of the best and most effective ways is to lead by example. Never too busy

Good Leaders Aren't Afraid to Be Nice
There are endless lists of how to be a great and effective leader, but sometimes the most important and most impactful advice is the most simple. By just being nice and treating your employees with respect can get you as far as being tough. Here are some other goals to keep in mind. Ask don't tell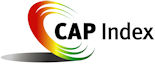 Tip of the Day
Sponsored by Vector Security
Listening isn't just hearing. It's using what you've heard to change the outcome.

Just a Thought,
Gus







Upcoming Events
---
Recruiting?
Get your job e-mailed to everyone... everyday
Post on our Featured Jobs Board!
Reach your target audience in 2015 every day!
Request our 2015 Media Kit
update account / change e-mail
unsubscribe FEEDBACK
www.downing-downing.com

Advertise With The D&D Daily




36615 Vine Street, Suite 103
Willoughby, OH 44094
440.942.0671
copyright 2009-2019
all rights reserved globally