The D&D Daily Mobile Edition
April 13,

2015



The LP Industry's #1 News Source - Informing, Educating and Instilling a sense of community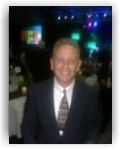 Sal Miele was named Director of Loss Prevention for NPC International. Sal is now responsible for security operations for 1,266 Pizza Hut and 140 Wendy's locations. NPC International is a franchisee of the Wendy's and Pizza Hut brands and currently operates over 1,250 Pizza Hut units in 28 states and over 140 Wendy's units in 5 states. Sal was previously the Manager of Loss Prevention/Risk Insurance for this company. He has also held other loss prevention leadership positions for Collective Brands, Inc as their Director of Loss Prevention/Field Audit, Payless Shoe Source as a Senior Regional Loss Prevention Manager. Sal earned his Bachelors of Science degree in Criminal Justice from Alfred University.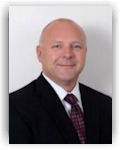 Tim Bartkowiak was named Divisional Director, Asset Protection for Dollar General. Tim was previously the Director of Asset Protection for SpartanNash before taking this new position. He had been with SpartanNash for over thirteen years. Tim was also a Security Manager for Sara Lee. He earned his Bachelor of Science degree in Criminal Justice and Security Administration from Ferris State University.

News Brief
Sponsored by WG Security Products, Inc.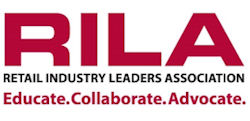 Welcome & Opening Keynote - All under One Green Roof: Cabela's Integration of Asset Protection Join Cabela's Executive Vice President and Chief Administrative Officer Charles Baldwin as he tells the story of how the $3.6 billion retailer of hunting, fishing and outdoor equipment has survived, grown and prospered from simple beginnings to become the largest mail order, internet and retail outdoor brand in the world. Charles will offer insights into the role AP has played in the company's overall success, how AP is integrated into the business, the emerging challenges they are facing and how AP practitioners can ensure their continued relevance in an evolving retail marketplace. rila.org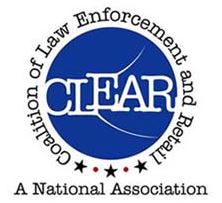 Updated Agenda Released for 2015 CLEAR Conference The Coalition of Law Enforcement and Retail's sixth annual Training Conference will be held from October 12-15 in Baltimore. The group just released the latest agenda for the conference, which you can view here. You can also view CLEAR's most recent newsletter here.

Axis Announces Its First Video Door Station for Remote Identification and Entry Management Axis Communications, the global leader in network video surveillance, expands its access control offering with the launch of AXIS A8004-VE Network Video Door Station for identification, communication and remote entry control (see video here). The door station comes with a high-performing intercom function that provides clear and echo-free two-way speech with visitors and an integrated HDTV camera with wide dynamic range (WDR) and excellent low-light performance. The weather- and vandal-proof unit offers reliable 24/7 identification of visitors even in the most challenging environments and is suitable for both indoor and outdoor use. Power over Ethernet (PoE) allows for installation with a single network cable and provides sufficient power to support and control most standard door locks directly from the unit. AXIS A8004-VE will be on display in booth #14059 at ISC West in Las Vegas on April 15-17. businesswire.com

NY Attorney General Questions 'On-Call' Work Practices of 13 Retailers New York's attorney general has launched an inquiry into 13 major retailers, questioning the practice of keeping workers on call for shifts on short notice and possible violations of the state requirement to pay hourly staff for at least four hours when they report for work. Letters were sent to Gap Inc., Abercrombie & Fitch, J. Crew Group Inc., L. Brands, Burlington Coat Factory, TJX Companies, Urban Outfitters, Target Corp., Sears Holding Corp., Williams Sonoma Inc., Crocs, Ann Inc. and J.C. Penney Co. Inc. "We have been informed that a number of companies in New York State utilize on-call shifts and require employees to report in some manner, whether by phone, text message or email, before the designated shift in order to learn whether their services are ultimately needed on site that day," Labor Bureau Chief Terri Gerstein wrote to the retailers. "We are examining this practice." The attorney general's office said it has received reports of more employers setting shifts the night before or even just a few hours in advance, including these 13. abcnews.com

Armed with Smartphones, Consumers Have Literally Become the 'Point of Sale' - Greatest predictor for store survival might be absence of checkout lanes It's been called a lot of things in retail: the "till," the "cash box" or the "cash register." In today's digital age, the manual cash register has evolved into an electronic, scanning POS (point-of-sale) system. Whatever it's called, the retail checkout system is based upon the decades old store-design concept that consumers come to stores to choose their goods from shelves, and then pass through checkout to pay for what they purchased. Perhaps the greatest single disruption to the retail store is the fact that consumers have literally become the "point of sale." They control where they shop, how they shop, how they pay, and where they receive their purchases. Yet, retailers are still trying to herd them through checkout lanes. How retailers adapt to consumers as the POS is a key predictor of who will thrive. Removing the cash registers and checkout lanes is not some wild theory. It is alive and thriving in stores like Apple. One could argue that removing POS registers and checkout lanes will not work in a store like Walmart. But why not? Especially with the introduction of RFID tags, there could no longer be a need to scan individual items at checkout -- the whole cart can be scanned at once. RFID could also establish an added layer of theft prevention and security. retailcustomerexperience.com

American Express tests facial recognition for mobile payments American Express is testing facial recognition technology to authenticate mobile payments. as part of a wider effort to adapt its services to wearable technology. The Wall Street Journal reports that the company wants to use emerging technologies to appeal to consumers in new segments, such as heavy mobile users who want to use digital payments and those with little or no credit and others who prefer not to use credit and charge cards. Many traditional financial firms are facing competition from upstart payment systems. "There's a large population better served by something other than credit or charge cards," Neal Sample, president of the Enterprise Growth group at American Express, told the WSJ. His group worked with Wal-Mart. to develop a prepaid, reloadable card called Bluebird. It also created a digital wallet and peer-to-peer payment system, called Serve. According to the WSJ report, David Baldie, AE's director of technical delivery in Enterprise Growth, has also been testing with ways to enrol and authenticate face images on a mobile device. In December, American Express added support for Apple's Touch ID in its iOS app. netimperative.com

Walgreens CEO hints at further acquisitions: "The American market is ready for another round of consolidation" While Walgreens Boots Alliance may or may not tip its acquisition hand this week in New York at the company's analyst meeting, one thing is for sure - Walgreens Boots Alliance is buying. Here's what Stefano Pessina, Walgreens executive vice chairman and acting CEO, recently told analysts: "I am convinced that the formation of Walgreens Boots Alliance is a unique first which will almost inevitably lead to many other new firsts in our industry," he said. "It may not yet be clear which steps these will be, but we are determined to continue to show the way and be at the forefront of innovating healthcare." ... "[T]his market, the American market, is ready for another round of consolidation. Because the margins are squeezed everywhere; the government is more and more in charge of the costs of the healthcare business and ... they will exercise their power to squeeze the cost as much as possible, as we have seen in Europe for decades," Pessina added. "But as I have said before, we want to be, as we have been in the past, at the forefront of changes." drugstorenews.com

Uniqlo, H&M, Zara, Forever 21 Take Over Malls as Retail's Old Guard Fades Where there had been death, life has started to emerge - that is, in the nation's malls. The old guard of mall-based apparel retailers -- stalwarts such as Macy's, J.C. Penney, Abercrombie & Fitch and numerous others -- continue to close up brick-and-mortar stores, hoping to appease shareholders by running more profitable businesses in the era of digital shopping. Store closure announcements for this year have been staggering, some five years after the Great Recession pushed major retailers to shutter hundreds of locations. The old guard of apparel retailers in the nation's malls is disappearing. In their place come fast-fashion companies selling cheaply made goods at unbeatable prices. By early spring, 14 Macy's locations will have gone dark this year, while struggling fellow mall anchor J.C. Penney expects to close 40 stores by the end of 2015. Beleaguered teen apparel retailer Aeropostale will vacate close to 75 stores, and at troubled competitor Abercrombie & Fitch, the total will be about 60. But in many instances, the spaces being vacated by the apparel retail champions of yesteryear aren't staying empty for long. Depending on the attractiveness of the malls in question, those sites are being retrofitted to welcome the likes of Uniqlo, H&M, Zara and Forever 21, retailers known for their affordable fashions and ever-changing floorsets each month. thestreet.com

Proposed ORC bill in Maine would stiffen penalties for price-tag switching Changing prices is a crime, and marking things down - to fool the people who check you out - amounts to stealing. In Maine, the losses may amount to $147 million a year, according to Curtis Picard, executive director of the Retail Association of Maine. Despite the big numbers, Picard said that, until recently, "it was hard to get this issue to be taken seriously." Under current law, most price-switching is treated as shoplifting. However, a bill before the Maine Legislature seeks to change that practice. That bill, LD 310, An Act to Prevent Organized Retail Crime, would make price-switching a Class C crime. A Class C offense also would occur if two or more people, including store employees, act in concert to steal retail merchandise. "These criminals are sophisticated," Sen. Amy Volk, R-Scarborough, the bill's sponsor, said. "They're careful to go where the penalties are less severe," she said, adding that similar crimes in New Hampshire seem less frequent because the Granite State's lawmakers took a similar, tougher stand on price-switching. bangordailynews.com

42 people arrested in Miami Identity Theft sting; Tens of millions of dollars reportedly stolen from victims Federal agents in South Florida arrested 42 people on Thursday in an identity theft sting. U.S. Attorney Wilfredo Ferrer outlined the 25 separate cases, saying each suspect is accused in an organized scheme to steal people's tax refunds. "Today's takedown illustrates that someone who commits ID theft will also use the stolen identities to commit credit card fraud; they will open up bogus online accounts; they will fraudulently say they are entitled to unemployment and Social Security benefits --even tax refunds from other states," Ferrer said. Ferrer said the suspects stole tens of millions of dollars from the victims. "It's kind of like playing the game Whack-a-mole here in South Florida, where federal, state and local law enforcement are wiping them out in one area and they are popping up in other areas," Kelly Jackson, with the IRS criminal investigations in Miami, said. Since the launch of the fraud-busting strike force in 2012, 359 people have been charged with offenses linking to $314 million in intended losses, the Justice Department said. "Evolving fraud schemes are sweeping the state, utilizing the stolen personal identification information of our residents and individuals throughout the country." yahoo.com local10.com

Wisconsin Gun Store Sued After Milwaukee Cops Shot in the Line of Duty A rare trial that pits two injured police officers against one of the top sellers of crime-linked guns in the nation is set to go before a Milwaukee County jury on Monday. The case, which could have implications for weapons sales across the U.S., involves a pair of Milwaukee officers who were seriously injured by guns purchased illegally from local dealer, Badger Guns. The officers are seeking financial compensation and are suing for negligence, claiming that the West Milwaukee gun shop didn't have enough safeguards in place to prevent firearms from getting in the wrong hands. nbcnews.com

Target officially closes last stores in Canada

Sales per shopper up 5.8% in March - returns flat - traffic down 8.2%

Amazon Drones Could Deliver Packages for Just $1, Study Suggests

White Lodging hotel company confirms 2nd data breach

Lane Bryant Director of LP position posted on LinkedIn


Last week's most popular news article --

NLRB Warns Your Employee Handbook May Be Illegal A new memorandum from the general counsel of the National Labor Relations Board, Richard F. Griffin, Jr., puts the board's interpretation of law on a collision course with the compliance profession. The memo offers examples of language commonly found in employee handbooks, but that the NLRB considers a violation of employee rights to "to discuss wages, hours, and other terms and conditions of employment with fellow employees, as well as with nonemployees." The memo offers examples of language from a handbook of Wendy's International Inc. that the NLRB considered illegal, and of modified, legal language adopted by the company after a settlement with the board. Among the illegal rules are prohibitions on sharing non-public information, discussing employee or customer information outside of work, and denigrating or defaming co-workers, customers, franchisees, suppliers, the company or its competitors. "The phrases he singles out as illegal are actually quite common," said Mr. Murphy," They could pretty much pick any company anywhere and bring an action against them on these types of interpretations." wsj.com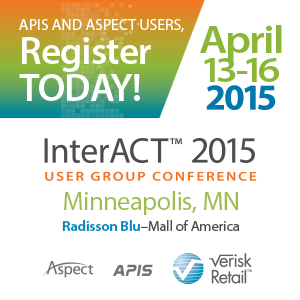 All the news - One place - One Source - One Time
The D&D Daily respects your time
& doesn't filter retail's reality
Report Your News!
(content subject to approval)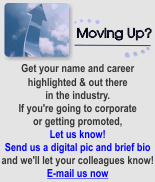 Vendor Spotlight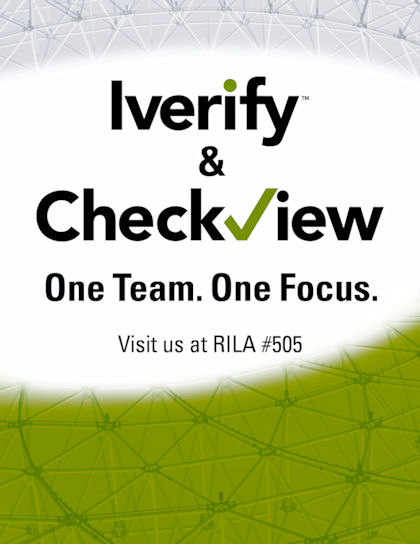 Loss Prevention News Network

Want to be a Senior Leader?
There's a Price
Bob Oberosler, Group Vice President, Asset Protection, Rite Aid, has traveled several times throughout the U.S. for his career, worked seven days a week building an LP program from scratch and spent more hours than he can count taking on extra projects and responsibilities to help him advance in his career. If there's an executive who's paid the price, Bob is it. In this LPNN interview, Bob shares just what it takes to be a senior leader in the LP industry. From volunteering for extra tasks at work to choosing a house you can resell quickly, learn the things executives don't always think about when moving up in an organization.
---
From the latest retail products and trends on the NRF Big Show floor to a super-dated reference to Walkmans, Jackie Andersen, Director, Retail Strategic Accounts, MultiSight, and Joe LaRocca talk technology in this LPNN Quick Take.

Solution Providers, have a video or commercial you want to publish? Contact us.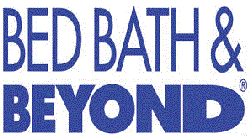 Bed Bath & Beyond Corporate LP Team
Pictured at the 9/11 Memorial during their November meeting in Union, NJ for the Regional LP Directors, Regional LP Managers and select Area LP Managers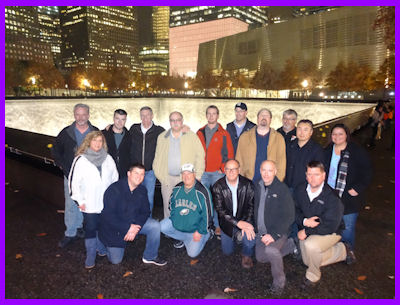 Kneeling Left to Right: Taylor Magaziner - Area Loss Prevention Manager, Scott Simon - Regional Director of Loss Prevention, John Trigueiro - Vice President Loss Prevention - Cost Plus World Market, John Roaix - Regional Loss Prevention Manager, Mike Nelson - Area Loss Prevention Manager

Standing Left to Right: Tracy Bentheimer - Area Loss Prevention Manager, Brendan Gregor - Loss Prevention Manager, Alan Buck - Area Loss Prevention Manager, Randy Sargent - Area Loss Prevention Manager, Kelly Johnson - Regional Loss Prevention Manager, Will Graeber - Regional Director of Loss Prevention, Chris Regan - Regional Director of Loss Prevention, Scott Nihart - Area Loss Prevention Manager, Bob Gardner - Regional Loss Prevention Manager, Pete Kim - Regional Loss Prevention Manager, Aida Dominguez - Loss Prevention Manager
View all the selfies here!


e-commerce

Sponsored by The Zellman Group
US EMV transition could open door to more NFC mobile payments
Merchants have six months left to upgrade their point-of-sale terminals to accept the chip cards banks are issuing to their customers. While the card networks announced the shift in 2012, the transition hasn't been without some controversy. Despite some hiccups, the EMV transition is well underway, and many industry experts believe NFC-enabled mobile payments stand to benefit as new point-of-sale terminals contain the necessary technology for consumers to make contactless payments with their smartphones. "I can't think of any reason why a merchant wouldn't accept contactless unless they were selling very high-value items and wanted to do the transaction a different way," Jeremy Gumbley, the chief technology officer for Creditcall. But Gumbley cautions some merchants might take a wait-and-see approach when it comes to mobile wallets. For the last few years, two things have stymied NFC-enabled mobile payments in the U.S.: a lack of the properly equipped smartphones and contactless acceptance points. Both are no longer the big obstacles they once were. A variety of Android-powered smartphones now contain NFC chips as a standard feature. Host Card Emulation also has helped mobile wallet providers sidestep access to the secure element on Android smartphones to enable contactless transactions. Apple will now include NFC chips as a standard in some of its most popular devices. As for potential mobile NFC acceptance points, Sweden-based research firm Berg Insight estimates the installed base of contactless terminals in the U.S. stood at 3.7 million at the end of 2014. The contactless infrastructure is present in retailers and growing at the same time smartphones become more sophisticated.
mobilepaymentstoday.com
How eBay is keeping up the ecommerce pace
Ebay Enterprise has demonstrated how it is keeping up the ecommerce pace by announcing it secured 1,015 new client wins and 1,711 renewals and extensions with premier brands and retailers in 2014. As the leading global provider of commerce technologies, order management, fulfilment, customer care, and marketing solutions, eBay Enterprise has further strengthened its client portfolio during the past 12 months and kept pace with the likes of Amazon and Alibaba in the ecommerce industry. For example, last year eBay announced its Retail Associate platform to help retail brands better engage with their customers in stores. Now, top retailers including Nine West and Aeropostale are successfully using the platform. The Retail Associate platform will be deployed in more stores as 2015 progresses, and Women's Wear Daily has covered the news about retailers deploying it in stores. EBay Enterprise will continue to scale this technology to additional retailers in 2015.
supplychaindigital.com
Mobile orders double for the year at Bed Bath & Beyond
Report: Online consumers show some interest in Apple Watch
Consumers View Security Breaches as Online Concerns
Google Signs Up More Retailers for Wallet Mobile Payment Platform
"Fraud is not a person - it is a dynamic grouping of statistics that deviate from the norm."
Stuart B. Levine, CFI, CFCI
CEO, The Zellman Group & Zelligent


ORC News
Sponsored by Security Resources
$140,000 in College Textbook stolen by R&L Carriers employees in NJ Two Willingboro, NJ residents are facing theft, fraud and computer criminal activity charges. Police said that 50-year-old Thomas and 55-year-old Patricia Collier were arrested after township police were made aware on March 25 of a possible theft and fraud that was occurring at R&L Carriers. A three week investigation found that Thomas Collier was taking textbooks that were awaiting shipment to various schools, and selling the books to a number of websites that buy back textbooks. The theft took place between April 2013 and March 2015, police said. The approximate loss is valued at $140,000. Police said that both Thomas and Patricia Collier received charges of theft, criminal computer activity and fraud. Thomas Collier's bail was set at $110,000, Patricia Collier was released on her own recognizance, police said. trentonian.com

Investigator details $140K credit card scheme at Michigan Meijer stores The case against four Detroit-area men who allegedly used stolen credit card accounts to obtain Meijer gift cards provides a look at the evolving crime that has primarily targeted chain stores in West Michigan for years. The tactic, called "carding," typically involves scammers buying stolen credit card account information online. Hackers provide the information after breaking into credit card databases, David Dodd, a special agent for the U.S. Secret Service, wrote in federal court documents. He said buyers then encode the information onto their own credit cards or stored-value cards. The cards are then used at big box retailers, particularly Meijer stores, where they are used to buy expensive items, such as iPads, iPhones and new gift cards. mlive.com

Hobby Lobby thief charged with Organized Retail Theft in Lake Havasu, AZ Alina B. Click, 23, of Lake Havasu City, was arrested Saturday on charges of organized retail theft and two counts of identity theft. Officers say that click entered Hobby Lobby at 1795 N. Highway 95 with a personal bag. Within the store, according to police, she placed shoplifted merchandise in the bag without the intent of paying. When Click was stopped and searched by officers, Click was allegedly found in the possession of identification cards belonging to two other women. According to officers, Click admitted to having these cards with the intent of using them to complete transactions at other stores. havasunews.com

KFC in Toledo, OH hit for $7,800 in chicken
For the second time in a week, a KFC in central Toledo was the victim of a large-scale chicken theft overnight on Thursday. An unidentified person or people broke into an outside storage shed and stole approximately $4,800 worth of chicken from the restaurant, 2902 Monroe St., between about 10 p.m. Thursday and 8 a.m. Friday, police said. Additional information on the theft was unavailable. A store employee declined to comment Sunday. Between 11 p.m. Tuesday and 8 a.m. Wednesday, an outside storage shed was pried open with a metal pipe, and 10 cases of chicken valued at about $3,000 were reportedly taken, according to police. toledoblade.com

Four facing Federal Charges of credit card fraud at Tequesta, FL Publix Four men have been accused of committing credit card fraud last month at a Tequesta Publix. Jordy Hechavarria Morales, Yoandy Hechavarria Morales, Christian Vinent and Addel Fernandez Camejo all face charges of possession of 15 or more unauthorized access devices. They were taken into custody March 24, according to a federal criminal complaint. Tequesta police were called to the Publix on March 24 in response to four individuals possibly using stolen credit cards to buy gift cards. Arriving officers noticed two men walking through the parking lot, and they matched the description dispatch gave of the wanted men. Police then saw the men exit the parking lot in a black SUV. After running a stop sign, according to the complaint, the men were pulled over by police. The driver, Vinent, admitted to police the group used stolen credit cards. Police arrested Yoandy Hechavarria Morales on a warrant out of Broward County and Vinent for driving with a suspended license. Police reported finding 145 credit cards with the mens' names or aliases, 16 gift cards and two fake Florida licenses. Some of the cards were found to be re-encoded, according to the complaint. palmbeachpost.com

Prescription Drug Ring Charged in San Juan, PR; Investigators say they were faking prescriptions for profit Four people were charged with taking part in a prescription drug ring. Melissa Benavidez, Beatrice Mendez, Berenice Maldonado, and Arnold Pena were all charged with engaging in organized crime, and prescription fraud. Investigators say Melissa Benavidez used her job at a doctors office to get prescription pads and phone in more than 60 prescriptions for Xanax. "It was very oragnized. We believe that the people that were arraigned today were providing the names of family members for some sort of either cash return or maybe even paid in some of the prescriptions that were picked up," says Sgt. Rolando Garcia of the San Juan Police Department. Police have issued warrants for two other people in connection to the arrests. They hope to make those arrests soon. krgv.com
Australian Hells Angels member charged with $3,000 in credit card fraud offences A senior member of the Hells Angels OMCG has been charged with fraud offences after investigations by the Fraud and Cybercrime Squad. Strike Force Baliga is a Fraud and Cybercrime Squad investigation into the cloning of credit cards which are then used to make purchases in stores. Police will allege that earlier this year, a number of transactions were made using stolen credit card details at stores in Sydney's inner and south west valued at almost $3000. Fraud and Cybercrime Squad detectives sought the assistance of the Gangs Squad's Strike Force Raptor, which resulted in the arrest of a 42-year-old man at Parramatta Police Station on Friday 10 April 2015. The senior member of the Hells Angels was charged with 13 counts of fraud and granted conditional bail to appear at Parramatta Local Court on Wednesday 20 May 2015. police.nsw.gov.au
Do you have an ORC case to share?
Share your ORC news and help the industry grow

Retail Crime News

Sponsored by NuTech National
Woman charged in murder of Richmond, VA Jewelry store clerk to appear in court today A woman charged in connection with the murder of a Richmond jewelry store clerk is expected in court on Monday. Jermeaka Gorham is charged with first-degree murder in the death of Muhammad 'Big' Baig. He was shot and killed inside Victoria Jewelers last May. 49-year-old Jesse G. Edmond, 26-year-old Anthony J. Lenard, and 24-year-old Paul L. Townes Jr., were also charged in connection with Baig's murder. Edmond, 49, was found guilty of first- degree murder, robbery, conspiracy to commit robbery, one count of using firearm while committing murder and one count of using a firearm during a robbery. Edmond was sentenced to life plus 18 years. Townes pleaded guilty to second degree murder and was sentenced to 22 years and nine months in prison. Lenard pleaded guilty to two counts of robbery and one count of first degree murder. He'll likely spend at least 50 years behind bars. wric.com
Oakwood mall Christmas Eve shooting suspect charged with murder The man accused of opening fire and killing another man at the Oakwood Mall in Gretna on Christmas Eve has pleaded not guilty. Gary Francois, 26, is accused of killing James Vaughn, 24, in the mall's Foot Locker store. Francois was indicted Friday on a charge of second-degree murder. Investigators say Francois saw Vaughn in the mall just about two hours before the stores closed and fired four times. Francois was at the mall with his girlfriend. Vaughn was shopping with his family. After the shooting, police say they chased Francois on foot from the shopping center to a nearby intersection where he was arrested without incident. Detectives have not released a motive in the shooting. fox8live.com

Store employee run down by fleeing shoplifter in Garberville, CA The Humboldt County Sheriff's Office is searching for information regarding a reported theft that culminated with a store employee being struck by a car outside a Garberville business on Thursday. A female suspect reportedly attempting to steal jeans fled to an awaiting vehicle when confronted by a female store employee around 2:40 p.m. The employee then tried to confront the male driver, who looked directly at the employee before accelerating the vehicle in the employee's direction. The employee did not have an avenue of escape and was forced to jump onto the hood of the vehicle. The employee was able to then jump off of the vehicle and sustained only minor injuries. times-standard.com

Chicago Security Guard charged with Impersonating a Police Officer A man has been charged with impersonating a police officer while working security at a store on the South Side. Robert Napier, 50, identified himself as an officer about 5:25 p.m. Friday while working at a convenience store in the 6200 block of South Damen Avenue, police said. Napier was charged with one felony count of impersonating a police officer, police said. He was booked into Cook County Jail on Saturday and his bail was set at $50,000. chicagotribune.com

ID thief's criminal past was news to Virginia Wesleyan College Virginia Wesleyan College gave a convicted felon with a history of stealing from employers unrestricted access to a school database containing the records of more than 380,000 students and alumni, according to court documents. School officials were not aware of Katecha "Tisha" Thomas' criminal past, though. Leona Baker, a school spokeswoman, said the college learned about Thomas' criminal record only after she'd stolen the identities of several of her fellow students to apply for more than 100 credit cards. She said Thomas was a work-study student and the school does not conduct background checks on such employees. hamptonroads.com

Couple gets prison for Atlanta area credit card ripoffs A man and his girlfriend arrested on a wide-ranging credit card theft scheme were sentenced Friday to prison for ripping off at least 16 victims to the tune of $1,000 a piece. Cortez Benjamin, 48, and his girlfriend Cherie Miller, 35, pleaded guilty in Fulton County to Georgia RICO Act charges and 13 other counts of credit card fraud and theft. Benjamin was sentenced to 10 years to serve five and Miller 10 years to serve four, the rest on probation. The two were arrested in a motel on Northside Drive in April 2014 for a spree of theft that had started nine months earlier, according to the Fulton County District Attorney's office. The thieves targeted victims in retail stores and restaurants in Buckhead and Midtown, stealing their wallets and purses when they weren't looking, spending the money on clothes, food, gas, electronics and cell phone service. ajc.com

Lexington T-Mobile burglarized for third time in three weeks It's déjà vu for some Lexington police officers Monday; the third burglary investigation in less than a month is underway at a cell phone store. Police were called to the T-Mobile store on Richmond Road and N. Locust Hill Drive just after 5:00 a.m. Monday. They believe the suspects smashed in a back door. This is the third time the two burglars have hit the store in less than three weeks, in every case, we're told the store is broken into around 4:00a.m. to 5:00a.m. The first time they broke in on March 27th, police say they stole thousands of dollars worth of phones. Monday, the phones were stored in a safe, and officers say they don't believe anything was stolen. wkyt.com

Zumiez burglary in South Jordan, UT quickly foiled by alert officers Two men accused of causing about $400 damage to a Zumiez store, stealing approximately $500 in merchandise were arrested early Saturday. About 2:30 a.m., two officers had just stepped out of their patrol cars to get a cup of coffee when they heard "banging" noises coming from a nearby business. The officers later learned that the noise was caused by two men trying to kick in plywood boards that were covering a window to Zumiez, a clothing store, said police. When the men couldn't get the plywood off, they grabbed a nearby metal trash can and threw it through the front glass window. As the officers approached the store, they saw the two men, each carrying a longboard and clothing that they had allegedly taken from the store. The men then fled. Both were later attested. ksl.com

Easton, PA man cut security tags off $280 of merchandise at Dick's Sporting Goods A 22-year-old Easton man, charged in a February retail theft, was cutting security tags from items on Thursday at a Bethlehem Township, Pennsylvania, store, township police report. Donte Khalil Dennis, who was charged in a Feb. 4 retail theft in Wilson Borough, used a folding knife to slice off the tags on $280 worth of merchandise at Dick's Sporting Goods in the Southmont Shopping Center, police said. He still had the knife when he was apprehended, police said. lehighvalleylive.com

Explosion that ripped through Ottawa, CN neighborhood was caused by arson The Ottawa police arson unit has deemed Thursday night's fire in the Glebe, which destroyed an entire commercial building at Bank Street and Fifth Avenue, an arson. While the Ontario fire marshal's office had confirmed Friday that an explosion occurred at the site, the investigative team - made up of the Ottawa police, the fire marshal's office and Ottawa fire department - waited until Sunday to officially declare a cause of the fire. Sgt. David Christie of the Ottawa police arson unit said the priority Saturday was to bring in heavy equipment to tear down the exterior walls of the brick building before investigators could move further inside the structure. After removing some of the walls and support beams to avoid collapse, investigators were able to make their way inside. Once inside they will analyze fire patterns, remove debris and take samples. nationalpost.com
Hamilton Mall brawl in Mays Landing, NJ involved 30 people A fight involving 30 people - some teenagers and others adults - Saturday night at the Hamilton Mall in Mays Landing ended in the arrest of a township 17-year-old who was charged with disorderly conduct for throwing chairs, police said. Hamilton Township police said the fight was reported at 6:30 p.m. Saturday. Hamilton Mall security officers asked for assistance "dealing with a large fight involving approximately 30 people," according to a statement issued by police. As township police officers were responding, they were told that gunshots had been fired by a man. After getting a description, police saw "a large juvenile male fitting the description (of the gunman) running across the Black Horse Pike," according to the statement. pressofatlanticcity.com
Masked bandits use pickup truck to smash into jewelry store in Calgary, CN Using a pickup truck as a makeshift battering ram, masked men crashed through an entrance at Marlborough Mall Sunday morning to rip off a jewelry store. An employee arrived at the store shortly before 4:30 a.m. to find twisted metal, glass and other debris, and called police. Sgt. David Fakas told QMI Agency the men stole several items and then left in the same vehicle used to crashed through the doors. It's estimated the damage done to the mall entrance is in the range of $30,000. Both men had their faces hidden. fortsaskatchewanrecord.com
UK: Hatton Garden heist: CCTV proves police would have caught gang red-handed if they'd answered alarm Damning CCTV footage of the Hatton Garden heist proves police would have caught the gang red-handed if they had responded to an intruder alarm. Video published exclusively by the Daily Mirror shows the crooks carrying out the daring raid and dragging out their loot in wheelie bins over the Easter weekend. Scotland Yard has admitted a burglary alarm was activated during the theft - said to be worth at least $88 million - but that it was deemed 'no response necessary'. The Met received a call from Southern Monitoring Alarm Company at 21 minutes past midnight on Friday, April 3 but it was graded so that officers did not need to respond. The force is investigating why this grading decision was made. Footage obtained by the Mirror confirms that at that moment, the gang were still carrying out the raid and appeared on CCTV just 24 minutes later. mirror.co.uk
UK: 'Veteran eBay fraudster' scammed $150,000 from fake sales and even duped a police officer A serial internet conman who made $150,000 by selling fraudulent goods on eBay - then kept on scamming - has been jailed for two years. Fraudster Phillip Shortman, sold bogus mobile phone handsets on the online auction website with an account under his son's name. He also sold non-existent car parts to Suzuki jeep enthusiasts online while he was on police bail, Newport Crown Court was told. Shortman, 27, scammed 10 victims - one of whom was an officer from Essex Police who helped fraud officers investigating the conman. Married dad-of-three Shortman, of Abersychan, Pontypool, had already made $150,000 from scams including flogging fake goods on eBay and tickets to rugby matches. mirror.co.uk

Hong Kong Police arrest suspect in $700,000 luxury watch store robbery

Shoplifter Hides In Store Ceiling After Caught Stealing $8 Worth Of Goods


Robberies and Burglaries
● Advanced Auto - Collinsville, IL - Armed Robbery
● Baskin-Robbins - Colorado Springs, CO - Armed Robbery
● Boost Mobile - Rockland, MA - Armed Robbery
● BP - Sampson Co, NC - Armed Robbery/ Police Shooting
● Chevron - Surprise, AZ - Armed Robbery
● Circle K - Fairview Pk, OH - Robbery
● Clean Sweep - S. Hackensack, NJ - Armed Robbery/ Shooting
● Cliff Street - Battle Creek, MI - Armed Robbery
● Clinic Pharmacy - Kentville, NS, CN - Robbery
● Cumberland Farms - Augusta, ME - Robbery
● Dollar General - White Co, IN - Police Shooting
● Ella's Celebration - Monroe Co, MI - Robbery
● Family Dollar - Dillon, SC - Shooting
● Family Dollar - Shenandoah, PA - Armed Robbery
● Fefi's - Altoona, PA - Armed Robbery
● First Stop - Winter Haven, FL - Armed Robbery
● Kwik Mart - Coldiron, KY - Armed Robbery
● Mega Saver - Omaha, NE - Armed Robbery / Shot Fired
● Metro PCS - Rockland, MA - Armed Robbery
● Mobile - Garden City, NY - Burglary
● Quality Mart - Winston Salem, NC - Armed Robbery
● Sapiao's Grocery - Bridgeport, CT - Armed Robbery/ Owner murdered
● Speedway - Lexington, KY - Burglary
● T-Mobile - Lexington, KY - Burglary
● Walgreens - Omaha, NE - Armed Robbery


Featured Job Listings
Sponsored by NuTech National
Feature Your Job Here For 30 Days -
70% Aren't On the Boards
VP of LP
Mattress Firm
Houston, TX
Mattress Firm
NEW TODAY Director of LP
Lane Bryant
Columbus, OH
LinkedIn
Director AP
Big Lots
Columbus, OH
Big Lots
Director of LP
PacSun
Anaheim, CA
PacSun
Director Global AP
KFC & PH
Plano, TX
YUM! Brands
Director of AP, Corporate
Dollar General
Nashville, TN
Dollar General
VP Supply Chain, LP & Safety
Ross Stores
Ft. Mill, SC
Ross Stores
VP of Sales
Checkview
Chanhassen, MN
Checkview
Director of Security
Confidential
Chicago, IL
Downing & Downing
Regional Dir AP
Rite Aid
Albany, NY
Rite Aid
Regional Dir AP
Rite Aid
Warwick, RI
Rite Aid
Regional Dir AP
Rite Aid
Baltimore, MD
Rite Aid
LP Corporate Sr Mgr
JC Penney
Dallas, TX
JC Penney
AP Manager
Ralph Lauren
New York, NY
Ralph Lauren
Regional LP/Safety Mgr
American Signature, Inc
Chicago, IL
American Signature, Inc
Regional LP Mgr
Dunham's Sports
South Central KY, Central TN or NC
Dunham's Sports
Regional LP Manager
National Stores
Chicago, IL
National Stores
Regional LP Manager
National Stores
Northern Bay Area, CA
National Stores
Regional LP Manager
National Stores
Phoenix, AZ
National Stores
Market AP Specialist
REI
Chicago, IL
REI
Sr Retail AP Specialist
REI
Bloomington, MN
REI
Market ORC Investigator
Macy's
New York, NY
Macy's
Security Officer
Wegmans
Pottsville, PA
Wegmans
National Account Sales Representative
Instakey
Denver, CO
Instakey
Sales Representative
NuTech National
Maitland, FL
NuTech National
National Account Executive
Checkview
Northeast Region
Checkview
National Account Executive
Checkview
United States
Checkview
National Account Manager
Vector Security, Inc
TBD
Vector Security, Inc

Limited Time Only - Post Your Multi-Unit LP jobs for FREE - Learn More Here

Daily Job Alerts


Appearing One Day Only
View our Internet Jobs Archives here
LP Supervisor
Bloomingdale's
Paramus, NJ
Bloomingdale's
Sr Mgr Fraud Detection
HSN
St. Petersburg, FL
HSN
Safety & Security Manager
IKEA
Los Angeles, CA
IKEA
Dept Mgr LP & Safety
Lowe's
Boise, ID
Lowe's
Dept Mgr LP & Safety
Lowe's
Gilford, NH
Lowe's
Dept Mgr LP & Safety
Lowe's
Trevose, PA
Lowe's
Safety Supervisor
Price Chopper
Schenectady, NY
Price Chopper
Distribution Safety Mgr
Safeway
Auburn, WA
Safeway
LP Manager Hrly
Kmart
Chester, VA
Sears Holdings Corp
LP Manager Hrly
Sears
Meriden, CT
Sears Holdings Corp
Multi Unit LP Mgr
Sears
Portland, OR
Sears Holdings Corp
AP Team Leader
Target
Aurora, OH
Target
AP Team Leader
Target
Buffalo, NY
Target
ETL Assets Protection
Target
Oswego, IL
Target
ETL Assets Protection
Target
Concord, NC
Target
ETL Assets Protection
Target
Beaumont, TX
Target
AP Manager in Training
Walmart
Choctaw, OK
Wal-Mart
AP Manager in Training
Walmart
Spearfish, SD
Wal-Mart
AP Manager in Training
Walmart
Vacaville, CA
Wal-Mart
AP Manager in Training
Walmart
Woodland, CA
Wal-Mart
AP Manager in Training
Walmart
Spartanburg, SC
Wal-Mart
AP Manager in Training
Walmart
Commerce, TX
Wal-Mart
AP Manager in Training
Walmart
Oro Valley, AZ
Wal-Mart
AP Manager in Training
Walmart
Mishawaka, IN
Wal-Mart
AP Manager in Training
Walmart
South Bend, IN
Wal-Mart
AP Manager in Training
Walmart
Coldwater, MI
Wal-Mart
LP Manager
Old Navy
Houston, TX
Gap Inc


Home of the Industry's Original
On the Move

Sal Miele was named Director of Loss Prevention for NPC International.
Tim Bartkowiak was named Divisional Director, Asset Protection for Dollar General.
Robert De Santiago was named Loss Prevention Manager - PSW for Haggen Food Grocery Store.
Rob Selah, CFI was named Regional Loss Prevention Manager for Save-A-Lot.
Joseph Rinker was named Manager - Asset Protection for Saks Fifth Avenue.
Ben Becker was named Public Information Officer for the Organized Retail Crime Association of Idaho Inc.

Post Your New Job or Promotion!
See all the Industry Movement


Your Career
Sponsor this section of the Daily
What to Do When You're Passed Over for a Promotion While your first reaction to getting passed over for a promotion may be to quit, there are other options that may be more helpful. The first step is to give yourself some time to let the anger pass, and then figure out what you can do about the situation. Make some inquiries

Want a Raise? Preparation, Strategy and Timing are Key Before you start talking to your boss about bumping up your pay, there are some steps that need to be taken first. It's critical to spend some time preparing yourself for this talk and to consider if it's even the right time to discuss a raise. Here are some helpful tips on how to make this conversation a successful one. Do a little digging

Last week's most popular articles--

The 15 Practices of Outstanding Leaders Managing your team is a huge responsibility. In order to develop and grow your team you can't just supervise them, you need to inspire them to go above and beyond their call of duty. One of the best and most effective ways is to lead by example. Never too busy

4 Career Tips for Women that Should Happen Before Leaning In While the #LeanIn movement is greatly exciting for today's generations, this author doesn't believe it goes deep enough. Career success, she says, starts with evolution of the self. Here are some key tips to help women become mentally stronger and more successful in their careers even before you lean in. Talk to yourself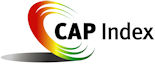 Tip of the Day
Sponsored by Vector Security
Hearing what they don't say is more important than hearing what they do say.

Just a Thought,
Gus







Upcoming Events
---
Recruiting?
Get your job e-mailed to everyone... everyday
Post on our Featured Jobs Board!
Reach your target audience in 2015 every day!
Request our 2015 Media Kit
update account / change e-mail
unsubscribe FEEDBACK
www.downing-downing.com

Advertise With The D&D Daily




36615 Vine Street, Suite 103
Willoughby, OH 44094
440.942.0671
copyright 2009-2019
all rights reserved globally