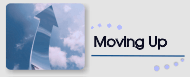 Tracy Venne was named Senior Business Partner, Corporate Security for Target. Tracy was previously the Corporate Manager of Safety Integration at Supervalu, and has held numerous Loss Prevention Manager and Team Leader positions at retailers including Macy's and Marshall Field's. She has worked in Loss Prevention for over 19 years. Tracy earned her Bachelor of Science degree in Psychology from St. Cloud State University, and went on to pursue her Master of Arts in Human Development from Saint Mary's University of Minnesota. Congratulations Tracy!
The retail impact to Boston's tragic event
As the nation mourns and the world watches, the northeastern U.S. and the entire country was hit again with another tragic event yesterday. With the Pakistani Taliban quickly claiming they weren't responsible, as their leaders look to avoid another seal mission, and the entire law enforcement community is on high alert and hunting for those responsible, we in retail look to our stores and hope for the best. With all the recent emphasis on active shooter programs and violence in the work place training, we know we have been communicating. Now, with the rest of the nation, if not the world, we wait and we hope. Today will be a day of listening, a day of watching, and a day unlike all the rest. Let us just hope it is a day just like all the rest where peace prevails and our country moves forward. The retail impact, which will be written about by many in the very near future, will be significant and cost billions. As human beings, families, neighbors, and fellow citizens, we wait to see what's next: a logical response, a human response, but a response that will impact the entire retail industry in the U.S. Good Luck today ladies and gentlemen, and may all of your hard work in training our front lines, our employee populations, be for not. But, just in case, one may wish to revisit those programs and make sure we all go that extra mile, because we are in effect retails first responders. Good Luck and God bless America.
Key story in aftermath of bombing - failure of cellular communications
For security and risk leaders, if they can draw any immediate conclusion from the tragedy, it's this: No business continuity plan can be overly dependent on wireless communications. The reality was clear: A high volume of calls disrupted service in Boston. This outage is yet another reminder to organizations that they need to develop alternative ways to communicate with employees during such emergencies. Otherwise, they could put their organization's continuity plans at risk. (
Source govinfosecurity.com
)
NYC police fully mobilized
Mayor Michael Bloomberg said the NYPD has stepped up security at prominent locations. "We have 1,000 members of the NYPD assigned to counter-terrorism duties, and they—along with the entire NYPD and the investments we have made in counter-terrorism infrastructure—are being fully mobilized to protect our city," Mayor Michael Bloomberg said in a statement. (
Source crainsnewyork.com
)
Schnucks takes 15 days to inform customers of POS attack
Schnucks previously said it was first informed by credit card companies on March 15 that banks had detected fraud on 12 different credit cards that had been used at Schnucks. It hired forensics investigation firm Mandiant, which Schnucks said found the first indication of a cyberattack on March 28 and told the St. Louis Post Dispatch the payment-card breach the company reported had been "found and contained" on March 30. This time line issue of reporting data breaches is a hot topic, with most states looking to regulate if not already regulating. (
Source supermarketnews.com
)
FBI and IRS lock down Pilot Flying J's (650 retail locations) headquarters yesterday
As CSNews Online reported yesterday afternoon, FBI and Internal Revenue Service (IRS) agents locked down the Pilot Flying J headquarters on Lonas Drive in Knoxville, Tenn. The media was barred from entering the campus and employees were being escorted off the campus. They came in pretty quick -- it wasn't a calm event," said the employee, who asked to not be identified. "I was at my desk, and I heard some voices say they were there to execute a search and seizure warrant." Company personnel were told to turn off their computers, cell phones and other electronic devices immediately as agents sequestered and processed approximately 200 employees among three office buildings on the corporate campus, the newspaper added. The swift actions by government officials suggest suspicion that the targets of the investigation knew they were doing something that was illegal or close to it, according to NBC Sports. Pilot Flying J operates more than 650 retail locations and is the largest operator of travel centers and travel plazas in North America. (
Source csnews.com
)
CheckPoint's MetalPoint HyperGuard Fights Common Tools in Retail Crime
Checkpoint Systems launched MetalPoint HyperGuard, its new digital, software-driven solution that detects the most common tools such as foil bags or magnets used by organized retail crime (ORC) groups to shoplift merchandise in stores. The MetalPoint HyperGuard has three detection capabilities: foil bag detection, magnet detection (available May 2013) and metal cart/trolley detection, all of which run concurrently to improve alarm reliability and deter organized criminals from using tactics to avoid detection. (
Source edgl.com
)
Milestone reorganizes into three divisions
Open-platform VMS provider Milestone Systems has reorganized into three business units. The new divisions are Corporate Products, which concentrates on highly complex, multi-site, very advanced solutions; the Professional Unit, which is for high-volume jobs of medium complexity for small- to medium-sized businesses; and the Incubation and Ventures unit. Incubation and Ventures has opened a new office in Silicon Valley, Calif., in addition to a location at company headquarters in Copenhagen. The unit will collaborate with other business and financial partners and may acquire products or businesses. (
Source securitysystemsnews.com
)
Wal-Mart's urbanization - taking an old downtown Macy's store and converting it - the new downtown - Wal-Mart way!
With the Wal-Mart express stores popping up as an answer to moving into urban environments, now we see old Macy's stores converting to Wal-Mart's. Now that's just down right smart. One of the primary issues will end up being staffing and increased crime. Time will tell what the LP model will look like. But certainly it means a big jump in LP jobs for every downtown store they open. (
Source wtvm.com
)
A "Secret Weapon" - The Big Data Revolution - changing retail forever
That's what the CEO of Kroger has called Big Data - his "secret weapon." Well it's no longer a secret, it's just that those that don't harness it will be sooner or later. Because they'll brands probably won't survive. As big data tools have become essential for every retailer. With online and offline converging and data available to analyze behavior, signal hot products and even predict in-store sales based on weather patterns, big data is becoming like Big Daddy. If you don't have one you won't be in the game. And for Loss Prevention big data is like Santa Claus, if you know how to use it. (
Source cnbc.com
)
Interesting counterpoint - Online retail benefits from cold snap in March and Offline suffers
While the two articles reflect trends in the UK one merely need look at the U.S. trends and see the same. Interesting point though. While the stores have warm spring goods the offline world can still ship anything they have and the customer, who's day dreaming about spring, just stays home and waits. And what better thing to do then go online and shop. (
Source theretailbulletin.com
)
J.C. Penney's first store
CBS news looks at J C Penney's first store and how the James Cash Penny built it from scratch. And how the new "JCP" just hasn't made it. Great video for any student of retail. (
Source cbsnews.com
)


NVR, Va., mall security chief talks about shooting & is credited with stopping shooter who wounded two Friday New River Valley Mall security director James Gorman was off-duty this past Friday, but is credited by police with stopping suspected shooter Neil MacInnis. Gorman says when he drove up to the scene and saw MacInnis carrying a gun. He said after giving him several commands, the 18-year-old dropped his weapon and surrendered. After Macinnis was arrested, Gorman then turned his attention to one of the victims. He helped with first aid until an ambulance arrived. We asked if he would do the same thing over again if he had the chance. I don't know. You have to be there and see what happens then. Sometimes you do things you should do at just then. I don't know, if one of my officers had done it, I would have probably been very upset. But the outcome was could so you couldn't be too upset with them." But despite his feelings, even off-duty, Gorman was clearly committed to his job. (Source wsls.com)


East Asia organized crime worth $90B with 1/3rd being counterfeit goods The new United Nations report estimates the annual revenues generated by criminal activities, including fake goods, narcotics, and human trafficking. Illegal drugs make up approximately another third of the total. The UN Office on Drugs and Crime (UNODC) says its report is the first comprehensive study of transnational organized crime. It estimates that the most lucrative trades for criminals in east Asia and the Pacific are counterfeit goods ($24.4bn). (Source bbc.co.uk)



Ohio counterfeit trafficker gets 18 months in prison A Cuyahoga Falls, Ohio, man will spend 18 months in prison after a conviction for trafficking in more than $180,000 worth of counterfeit merchandise. There's obviously more to this story then what was reported. (Source newsnet5.com)

Bloomington Police investigating a suspicious package outside Mall of America. At 8:34am cst Mall of America security contacted the Bloomington Police in reference to a suspicious package found in a trash can outside the mall. The west side mall entrance is closed, but the stores have remained open. (Source myfoxtwincities.com)

U.S. Golf Manufactures Anti-Counterfeiting Working Group busts two more facilities. The organization focused on counterfeit golf equipment announced today the raids of two manufacturers in China, resulting in the seizure of tens of thousands counterfeit items. (Source marketwire.com)

Connecticut Jewelry employees kidnapped, store robbed of $4 Million. A 911 call from a manager of Lenox Jewelry Store in Fairfield reported that he and a second employee were kidnapped and the store was robbed of jewelry on Thursday. The two employees of Lenox Jewelry Store were taken at gun point from an apartment in Meriden by two suspects. As these two victims were being held, two acquaintances arrived at their apartment and were held by two additional suspects. The manager and employee were placed into the manager's vehicle and driven to Fairfield. The victims opened the store allowing the suspects entry and it is believed that in excess of $4 million in jewelry was taken from the store safe. All victims were unharmed. (Source ctpost.com)


McDonald's Manager in South Carolina gets 30 years for setting up robbery; one employee killed. The former manager of a McDonald's where an employee was murdered in 2010 has been sentenced to 30 years in prison for arranging the staged armed robbery. While working as the night manager of the McDonald's on October 13, 2010, Cook arranged to have his cousin and a friend stage an armed robbery of the restaurant. Cook told employee Willie Jennings to take out the trash. Cook instructed the co-defendants to point the gun at Jennings and walk him back to the restaurant where Cook would be waiting to give them the money. Jennings did not come back into the restaurant willingly, as Cook had planned, and was fatally shot. (Source wcnc.com)

Staples store robbed after car driven through front door in California. Someone rammed a stolen Honda Accord into the Staples store in Pleasant Hill early Monday morning, and police are investigating what items were stolen. At 5:42 a.m. Monday, a car which was reported stolen to University of California, Berkeley was found crashed through the front door of the Staples. The vehicle was unoccupied. Police said no one was found inside the store. Some property was also stolen from the store. (Source sfgate.com)

California man set on fire outside a store dies; suspect is a homeless man. A man who was set on fire while sitting in his SUV at a Southern California convenience store has died. Coroner's Chief Craig Harvey says the 63-year-old man died early Monday of burns he suffered on his upper torso. The man was inside his SUV in front of a Long Beach 7-Eleven on Friday when a homeless man threw a flammable substance inside the car. Police say the car's interior and the man went up in flames. Witnesses say the homeless man was asking the victim for change. (Source ktla.com)


Couple arrested following shoplifting turned robbery; knife used at Walmart, handgun used at The Home Depot in California. The husband and wife team pushed out a cart full of electronics from the Walmart in Windsor on Sunday evening. As the LP agent approached, the male suspect pulled a knife. The couple loaded the stolen goods and escaped. Information given to police about the vehicle was the same as an SUV used in an armed robbery at a Home Depot. Both husband and wife are now in custody facing robbery, burglary, and criminal conspiracy. (Source pressdemocrat.com)

Three killed and one seriously injured in traffic crash following the shoplifting of beer from a 7-Eleven store in Tampa. The suspects had stolen a 12 pack of beer from a 7-Eleven store in Tampa; racing away from the scene the driver narrowly missed another car on the road and swerved and hit a concrete wall. Three of the occupants were killed instantly, the forth was extricated by the fire department; his condition is unknown. (Source wordpress.com)