The D&D Daily Mobile Edition
April 21,

2015



The LP Industry's #1 News Source - Informing, Educating and Instilling a sense of community


News Brief
Sponsored by WG Security Products, Inc.
Published Commentary in VT newspaper - Vermont Civil recovery laws need repealing - 7 state civil demand statutes linked
In addition to these criminal penalties, every state has "civil recovery" laws that let merchants sue for direct payment of yet more money. In Vermont, merchants can recover double the price tag (up to $300). In other words, merchants recover three times over: they get back their stolen item and then are paid twice its price. As written, these laws are unrelated to the merchant's actual damages, which are usually nonexistent (since the item is recovered). Instead, civil recovery laws are defended as a means to reimburse for losses caused by shoplifters who go uncaught. With such a justification, civil recovery laws are unique in their forthright unfairness.
And, rather than local small businesses, these laws overwhelmingly
benefit the biggest corporate retailers. Everyday, big box chains churn out "demand letters" from the offices of their attorneys that, in no uncertain terms, solicit payment of the penalty and threaten costly litigation if the demand goes unheeded. The letters constitute an unmitigated scare tactic;
most companies will never actually bother to sue, but file demand after demand in the hopes of collecting easy money from the unrepresented and legally uninitiated.
This law should be repealed, but it could also be changed in any number of ways. At a minimum, the Legislature could limit recovery to actual damages (
as in Nebraska
), or at least lower the exorbitant maximum penalties. But there are more creative solutions. For example, the statutes could bar civil recovery until after a criminal conviction,
as in Virginia
and
New Mexico
, thereby cloaking the suspect in the same presumption of innocence that protects criminal defendants. Or, as in
West Virginia
, the laws could eliminate duplicative punishment by barring subsequent civil recovery if the criminal fine is equal to or greater than the possible civil damages. Perhaps best of all, civil claims could be used in lieu of criminal prosecution altogether, an approach reflected in the
Tennessee
,
New Hampshire
, and
South Carolina
civil recovery statutes. This option avoids the stigma of theft convictions (which can devastate employment prospects) while compensating the merchant, punishing the perpetrator, and saving criminal justice resources.
vtdigger.org
As U.S. migrates to EMV chip technology, payments industry must protect against redirection of fraud from in-store to card-not-present channel
Randy Vanderhoof, EMV Migration Forum director said. "No single security mechanism can protect against all possible fraud scenarios. Instead, the best practice to protect against card-not-present fraud is to use a systematic, multi-layered approach using tools that work together to create a successful fraud reduction program."
New EMV Migration Forum white paper, "Near-Term Solutions to Address the Growing Threat of Card-Not-Present Fraud,"
based its conclusion on historical precedence in other countries evolving to EMV. As EMV secures face-to-face or card present transaction card-not-present payments-Internet, mail order and telephone order-sometimes referred to as IMOTO become a weak link in the defenses against transaction fraud.
cutimes.com
Chip-Card Rollout Has Banks, Retailers Scrambling - Could Cost Retailers Millions - Do You Know Your Actual Fraud Rate?
Some 575 million of the new cards-representing about three-quarters of U.S. credit cards and about 40% of debit cards-are expected to be in the wallets of American consumers by year-end,
making it the biggest rollout of new cards in decades. But challenges remain: Even though tens of millions of new cards have already been shipped to customers, only Wal-Mart Stores Inc. and a few other large retailers so far have upgraded their payment terminals to accept the new plastic. Target Corp. , which had a massive breach in late 2013, has upgraded its terminals and plans to start accepting chip cards in the late spring, according to a spokesman.
wsj.com
The Trouble With Grading Employees
Performance ratings such as 'meets expectations' sap workers' morale
, but firms aren't sure they can do without them. Can a year's worth of work be boiled down to a stock phrase like "meets expectations"? As companies reinvent management by slashing layers of hierarchy or freeing workers to set their own schedules, performance ratings-which grade workers on a 1-5 scale or with labels like "on target"-stubbornly hang on. Companies like Gap Inc., Adobe Systems Inc. and Microsoft Corp. abolished such ratings after leaders decided they deterred collaboration and stoked staffers' anxieties. Yet other companies are having a harder time letting go.
Plenty of managers like ratings for the same reason employees loathe them-the grades are informed less by data than by the boss's judgment. The irony is that ratings remain subjective as companies have more ways than ever before to track staff performance. At Deloitte LLP, the company recently overhauled its performance-management system after realizing that ratings revealed more about the manager assigning the ratings than the employees themselves.
Jean Martin, a director at research and advisory firm Corporate Executive Board who works with companies on performance management systems, said executives are "giving the numbers too much power" by endlessly debating their worth. An analysis of 30,000 employees by her organization shows ratings don't have a direct impact on performance, she said. Others say they have evidence showing that workers contribute less after receiving a poor rating.
And the hangover from a bad rating can last for months.

Companies that have gotten rid of ratings say their employees feel better about their jobs, and actually listen to managers' feedback instead of obsessing over a number.
The Gap's new approach dumps ratings in favor of monthly coaching sessions and frequent employee-manager conversations. But HR executives had to convince leaders that the move wasn't "sacrilegious,"
according to Eric Severson, the company's co-head of human resources. Holly Bonds, a 17-year veteran of the company, said it was strange at first; she was used to scanning her review for her rating and bonus number.
She now talks more frequently with her manager, so she has a better idea of where she stands, a process that she's found less stressful than worrying about her rating.
"I haven't missed it," she said.
wsj.com
Levi Strauss and Lululemon detail RFID expansions
Levi Strauss & Co., which first piloted RFID at a handful in stores in Mexico in 2004, is now using the technology in 67 stores for point of sale, receiving and inventory accuracy use cases. The retailer currently consumes about 60 million tags annually for tagging of men's jeans. Ernesto Hochkoeppler, director of logistics planning and PM for Levi's, said that number should reach 80 million this year, and exceed 100 million units in 18 months as the retailer begins to tag men's shorts and more women's lines. He added that Levi's is exploring integrated source tagging. "It is in our road map to get away from hang tags.
Lululemon began its road to deployment two years ago with a two-store pilot. Today, the specialty retailer is piloting at 13 locations and is preparing for a full rollout to its North American stores this fiscal year. Lululemon, says tags are applied at the retailer's distribution centers for the 13 pilot locations. However, he says that source tagging is already occurring at the point of manufacture for garments due to arrive at stores later this year. By the end of the year, all items stocked by Lululemon will carry RFID tags.
mobilepaymentstoday.com
Labor group seeks injunction against Walmart relating to the closure of five stores for plumbing issues - lays off 2,200
The UFCW wants the NLRB to force Walmart to rehire 2,200 store employees who are currently on paid leave while the stores are closed for what the retailer said are necessary plumbing repairs. The UFCW claims the stores were actually shut down to punish employees who protested for higher pay and benefits. "Each of these five locations had more than 100 plumbing problems reported over the last two years, the most out of our more than 5,000 stores in the U.S." After two months, full-time employees who do not find a job at another Wal-Mart store may be eligible for severance. Part-time employees will not receive any severance.
chainstoreage.com
Clothing manufacturer American Apparel has been sued by workers after an Easter week mass firing
The complaint filed on April 16 by the fired employees of the multi-million dollar fashion upstart charges that American Apparel failed to comply with the WARN Act that prohibits surprise mass firings by companies that have more than 100 employees. American Apparel claims to have more than 10,000 workers.
prnewswire.com
Former American Apparel director of manufacturing accounting analysis and audit files lawsuit for retaliatory firing - Claims embezzlement by CFO
Nisenbaum alleges in his complaint that he was fired in a retaliatory move for issues he brought to management relating to former chief financial officer John Luttrell.
The company had hired Nisenbaum to act as part of a system of checks and balances to then-cfo Luttrell and reported to founder and ousted chief executive officer Dov Charney
, according to the court filing. The lawsuit lays out a number of allegations against Luttrell, among them the mismanagement of a $220 million bond financing deal in 2013.
The complaint also blames Luttrell for the rocky launch of the company's distribution center in La Mirada, Calif., which the complaint said ended up losing the company between $30 million and $40 million due to failures on the part of a new billing system and embezzlement
, among other issues. The lawsuit follows a complaint made by three other former company employees that was filed last week and seeks class action status.
wwd.com
Former Rite Aid assistant store manager sues for $154,500 for losing her job for grabbing shoplifter bag in a "tug of war"
Marvel Sartwell, 45, says she followed all of the training she'd received, which consisted only of being told that as a manager, she should try to recover Rite Aid's merchandise if at all possible, according to her lawsuit filed this month in Multnomah County Circuit Court. Sartwell claims that Rite Aid fired her for violating its "Shoplifting Apprehension Policy," even though she'd never seen a copy of the policy before the April 12, 2014, encounter. According to the lawsuit, Sartwell and the store manager saw a woman stuff some items in a bag, then walk past the register and security towers toward the doors without paying. Sartwell grabbed the woman's bag and told the woman to give up the goods, but the woman responded by pushing Sartwell twice in the chest, the suit states. "Plaintiff moved the shoplifter from the door to the register and instructed the cashier Cassandra to call the police," the suit says. "The shoplifter then pulled a switchblade knife on Plaintiff, so Plaintiff let go of the bag and the shoplifter left the store with defendants' merchandise." The suit says Sartwell and the cashier followed the woman outside and snapped photos of the car she got in and its license plates. Six days later, Sartwell was fired -- in part for telling the cashier to call police, then talking to them after they arrived, her suit states. Sartwell had worked for Rite Aid for nearly seven years, according to her suit. Her suit also alleges age discrimination, saying that she was repeatedly passed over for promotions, which were given to younger employees.
oregonlive.com
Monroeville Mall, Pitts., PA., seeks more ways to boost security - after two shooting incidents in two months
The incident Friday night may stoke interest in earlier proposals to install cameras on mall property. Previously, officials have pondered installing license-plate recognition cameras, which would log the tags of cars entering the mall property. Monroeville Mayor Gregory Erosenko, said he might press for conventional surveillance cameras in the future, though he declined to discuss details. While District Attorney Stephen Zappala faulted the absence of cameras after a February shooting at the mall, a spokesperson said Monday that the office had no comment yet about this past weekend's events. Installing cameras "is still a conversation we're entertaining," said mall spokeswoman Stacey Keating. She said mall security had improved in recent months, an assessment local officials shared. Still, she said, "We don't believe cameras would have made a difference" in what she called this weekend's "unfortunate, isolated incident."
post-gazette.com
Home Depot, seeing green, renews 'Spring Black Friday' adds 'Cyber Week' - Turning Spring into Christmas
Primark leasing second floor of two Sears stores - Burlington Mall & South Shore Plaza - bringing total to 7
Will banks & merchants be ready by October for Chip & Signature? RILA wants Chip & PIN
American Eagle closing Distribution Center near Pittsburgh; 200 workers cut in July
Golden Corral wipes away evidence after Orlando worker loses 4 fingers to meat grinder
An employee of a Golden Corral restaurant in Orlando, Florida, lost four fingers when his left hand got caught in a meat grinder, authorities said Friday. Restaurant staff cleaned the area, rinsed the grinder, and threw away the remains of the fingers and ground pork by the time police and firefighters arrived Thursday morning, the Orlando Sentinel reported.
oshatoday.com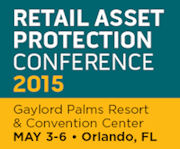 The New Relevant in AP: The Journey to Redefined Excellence
Retail is dynamically changing. Threats are becoming more complex. What is your AP survival plan on how to stay relevant? Learn firsthand from frontline retail professionals who have made non-traditional strides in professional AP development and also gain unique perspective from a four star general about how your journey to the future of AP can be started today. When you leave the session, you'll possess new ideas about how to chart your personal course forward.
rila.org
Quarterly Same Store Sales Results
Brinker International Q3 up 1.7% with sales up 3%
All the news - One place - One Source - One Time
The D&D Daily respects your time
& doesn't filter retail's reality
Report Your News!
(content subject to approval)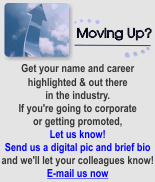 Vendor Spotlight

How much would it cost your organization to Rekey a Grand Master or Master Key at your Corporate Facilities if it was lost or stolen?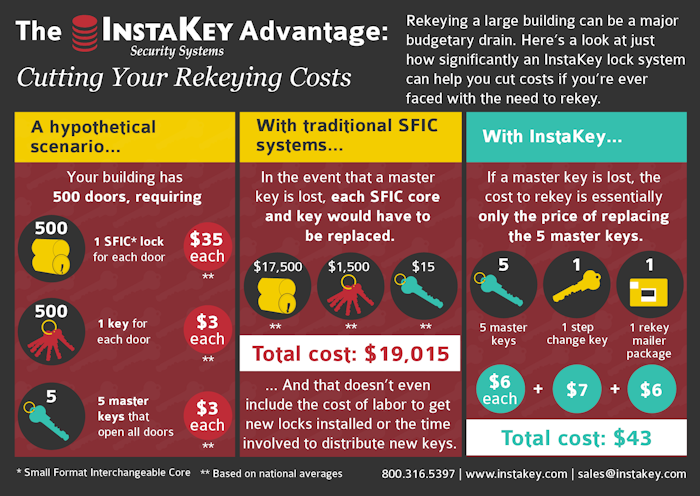 Loss Prevention News Network

The Insider Threat &
Server Room Mitigation
Charles Delgado, VP Asset Protection, Meijer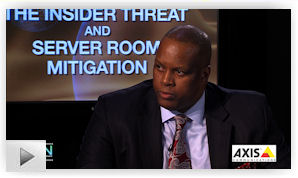 As technology has evolved to the point where everyone is interconnected and has the ability to access virtually any information, there's more exposure than ever before to our data, our assets and our organizations. The Insider Threat is often an overlooked and under-valued subject for retailers, however, Charles Delgado, VP Asset Protection, Meijer, tells us why it isn't just a corporate IT problem but something Loss Prevention members in the field should be cognizant of as well. Learn why EMV technology is shifting the threat from outside hackers to low-level employees coming in just to identify retailers' vulnerabilities.
---
Amber and Joe catch up with Bill Titus, Managing Director, PwC. An agent of change for the LP industry for many years, Bill talks about current opportunities and challenges for LP executives when it comes to omnichannel, big data and cybersecurity.

Solution Providers, have a video or commercial you want to publish? Contact us.


"U-Tip - The Two Minute Tip"
Joe Troy, Sr. LP Manager of Operations, J. Crew

Joe Troy, Sr. Loss Prevention Manager of Operations for J. Crew, offers some advice on social media in this "U-Tip" video. Social media has become an everyday part of our lives, both personally and professionally. Whether you're using it for an investigation or to keep up with friends and colleagues, it can play a critical role in your future movement throughout the industry. Know the laws that govern social media, as they are changing everyday. Know if and to what extent you're allowed to use social media for an investigation. Don't post anything proprietary. Treat your LinkedIn profile like a public resume. Perception is reality.

One little piece of advice could make all the difference in someone's career.

e-commerce

Sponsored by The Zellman Group
Massive eBay e-Commerce Flaw Affects 200,000 Sites - Exposes Credit Cards A flaw in eBay's Magento web commerce platform, used by many well-known online stores, will allow hackers to access credit card information and other customer financial and personal data. The vulnerability leaves millions of credit cards and online shoppers at risk. The flaw, which is a remote code execution vulnerability, bypasses all security mechanisms and gives control of the store and its complete database, allowing credit card theft and administrative access into the system. "The vulnerability we uncovered represents a significant threat not to just one store, but to all of the retail brands that use the Magento platform for their online stores-which represents about 30% of the ecommerce market," Tal added. Check Point privately disclosed these vulnerabilities together with a list of suggested fixes to eBay prior to public disclosure. Store owners and administrators are urged to apply the patch that eBay has prepared, immediately. infosecurity-magazine.com

PayPal Points Way to Edible Biometric Devices
The future of authentication could involve biometric identification enabled by tiny ingestible and embeddable devices, according to PayPal. The firm's global head of developed evangelism, Jonathan LeBlanc, claimed in an interview with the Wall Street Journal that traditional biometrics like fingerprints and iris scans have become "antiquated" and could be replaced by systems placed inside individuals to allow "natural body identification." Other solutions could involve wearable "tattoos" incorporating a computer chip placed under the skin, embedded wireless antenna to beam out information, and various sensors for temperature, ECG activity and so on. Traditional biometrics trialed thus far have too many false negatives and positives, he argued. infosecurity-magazine.com

Shipping: The Secret Weapon to Win in E-Commerce According to the U.S. Commerce Department, retail e-commerce sales totaled over $304 billion in 2014, up 15.4% from the prior year. Also, eMarketer predicts that U.S. retail e-commerce sales will total approximately $350 billion in 2015. The growth in e-commerce sales represents a huge opportunity for U.S. retailers. However, to be successful, retailers need to make sure they have the right shipping strategies and solutions in place to encourage shoppers to purchase goods online. After all, shipping matters when it comes to consumers' buying choices. Our research shows that 70% of Americans consider shipping options to be an important factor in the shopping experience. Here are three additional opportunities that can help you build an effective shipping strategy this year. chainstoreage.com

A secure path for the payments industry: Mobile device identification There is a growing trend toward leveraging mobile devices and their underlying data for secure financial transactions, including shopping carts populated with name, address and payment data in a secure manner, all without an app. This new approach means that any e-tailer can offer simple, secure checkout experiences to reduce abandonment and fraud. Financial institutions are recognizing the diminishing value of out-of-wallet questions for verifying identity, and are shifting to mobile device solutions. Since mobile identity can be confirmed passively, adoption is not a hurdle, and it solves the problem of authenticating the party making the purchase and payment. There is also a shift toward companies using mobile devices as a proxy for identity.

Rather than a merchant submitting just the phone and payment information for authorization, a merchant can also submit the data they can now collect to an outside party for authentication. The customer name, address, phone, and card data can be verified for ownership against both credit bureau and mobile carrier datasets. Furthermore, the network-identified location of the mobile phone can be compared to the transaction's IP location and the shipping address to identify anomalies that may indicate fraud. mobilepaymentstoday.com

E-commerce growth helps offset declining store revenue for Pep Boys - online sales increased 65% YOY in 2014

"Fraud is not a person - it is a dynamic grouping of statistics that deviate from the norm."
Stuart B. Levine, CFI, CFCI
CEO, The Zellman Group & Zelligent


ORC News
Sponsored by Security Resources
Fencing Operation busted in Chicago - $40k worth of stolen baby formula, razor blades, over the counter meds - Walgreens Jerry Biggs on video Chicago-area police executed search warrants on two homes, a business and three banking institutions Monday in what investigators called a major fencing bust aimed at recovering thousands of dollars-worth of stolen merchandise. Police arrested three people, seized more than $100,000 in cash, and recovered approximately $40,000 worth of stolen baby formula, razor blades, over-the-counter medications and other goods sold at stores like Target, CVS and Walgreens.

The River Forest Police Department organized the operation, which stretched from the suburbs to the city of Chicago. The Chicago Police Department, Illinois State Police, Cook County State's Attorney, USDA and Department of Homeland Security provided assistance. Security representatives from retail stores, including Walgreens, helped police recover evidence from the JJ Food Mart at 285 North Pulaski in the Austin neighborhood of Chicago.

In their analysis this was one of the larger ones so it was a good one to take down," said Officer Ben Laird of the River Forest Police Department. nbcchicago.com
California Shoplifting Crew Continuing to Steal High End Sunglasses From Lenscrafters stores in Fayette County, GA Police are searching for suspected shoplifters they said are taking high-end sunglasses from local stores. Officers say they have stolen from the Lenscrafters store in Fayetteville twice lately. A man and a woman and a man and a pregnant, woman, with a 5-year-old child, got away with more than $7,000 in high-end shades. Police said the man stuffed 23 pairs of sunglasses in his pockets. They said the couples that police call the "California crew, traveled all the way from the west coast to commit the crimes. Police said the same couple hit a Lenscrafters in Fayetteville, Dunwoody, and Chicago. wsbtv.com
Police seek information on 2 shoplifters possibly involved in organized retail crime hitting Belk in Johnson City According to the release, JCPD officers responded to a shoplifting incident at Belk on 2011 N. Roan St. on Sunday. Two individuals entered the store and filled laundry bags with clothing. Police believe the two to be a part of an organized retail theft group, the release said. The investigation on the case is ongoing, and the JCPD is seeking any information on the incident. johnsoncitypress.com

Police bust organized oxycodone drug ring that forged 186 prescriptions, obtained 25,000 pills - valued at $625,000 in Richmond, VA The counterfeiters "knew the right terminology to put on them, and they were familiar with the DEA numbers of doctors," McKenna said. The prescriptions also included a telephone number for pharmacists to call if they had questions about legitimacy. They would put a false number on their phony prescription, but it would go to a burner phone," a prepaid cellular phone used by some to avoid leaving a trail and getting caught in illegal activities, McKenna said. "So if a pharmacy called, they'd be calling this co-conspirator on the other end that sounded knowledgeable and who would say, 'This is doctor so-and-so's office and that's a legitimate prescription.' " Our working theory is that each person knew that there was an organization that he was taking part in," McKenna said. "But a conspiracy doesn't necessarily mean that everybody knows everybody. It just means that they know there's an organization aspect to it, and they're taking part in that." McKenna said the ringleaders received instruction on how to counterfeit prescriptions, and they would manufacture the prescriptions on their own computers or at public libraries. Investigators unraveled the scheme by tracking the phony prescriptions, interviewing physicians and pharmacists, and reviewing pharmacy surveillance camera footage to identify the people picking up the drugs in multiple counties and cities throughout Virginia. richmond.com

Fencing Operation: Organized Retail Gift Card Theft Ring busted in Marion County, FL Undercover agents with the Marion County Sheriff's Office say they have busted a theft ring. Investigators say members of the ring would steal items from area Walmart stores then return the merchandise in exchange for Walmart gift cards. The Sheriff's Office said Jay Parvadia, 45, who owns the BP Food Mart located at 11960 SE Highway 301 in Belleview, would buy the gift cards for less than their value and then resell them. Detectives began an undercover operation and over the course of several days were able to infiltrate the crime ring. Investigators say they confiscated merchandise and over $10,000 in cash. Parvadia was arrested and charged with four counts of dealing in organized stolen property. mynews13.com
Suspects steal 39 iPads from Paulding County, Ga., Walmart - Again - Crew working metro Atlanta The suspects struck at 4:30 in the morning, when no one was working in the electronics section. Paulding County Sheriff's Cpl. Ashley Henson said the suspects began by taking a two-drawer filing cabinet from the office supply section. They then broke into a locked cabinet full of iPads and hid 39 of the electronics in the cabinet's box. Henson said similar incidents have been reported at Target and Walmart stores across metro Atlanta. 11alive.com

Phoenix Police search for 8 Suspects in Saks Fifth Avenue Handbag Heist A daring daylight handbag heist at a luxury department store in midtown Phoenix has left police searching for eight suspects. The incident took place Saturday at the Biltmore's Saks Fifth Avenue. The thieves took off with tens of thousands of dollars' worth of designer handbags, but customers say, they question whether it may have been a little too easy. Looking in the windows of Saks Fifth Avenue, you can see the expensive, beautifully displayed designer handbags. A witness who says she spoke with an associate who was working at 10:15 Saturday morning when, police say, eight men wearing hoodies over their heads grabbed at least a dozen purses off the shelves and fled. azfamily.com

RI woman accused of stealing cart full of baby formula from Buy Buy Baby in Nashua, NH A Rhode Island woman is facing a felony theft charge accusing her of shoplifting a cart full of baby formula from Buy Buy Baby in January. Nicole Maynard, 36, of Providence, surrendered to police Monday morning. Police had an outstanding arrest warrant charging her with theft by unauthorized taking, a Class A felony. The theft took place about 3 p.m. on Jan 22 at Buy Buy Baby. Police said Maynard was recorded on the store's video surveillance system leaving the store with the cart of baby formula, without paying for it. Maynard was identified by detectives with the assistance of Massachusetts police agencies. unionleader.com

Yonkers, NY man arrested for stealing $746 in purses from Macy's in the Palisades Mall A Yonkers resident was taken into police custody on Saturday after he was accused of trying to smuggle stolen merchandise out of a store in the Palisades Mall by hiding them in his pants. Police were called to the Palisades Mall 's Macy's at around 7:45 p.m. after a loss-prevention employee reported suspect Karl Davis, 50, of Yonkers, had stuffed two purses valued at a combined total of $746 into his pants and leave the store without purchasing them. When the employee attempted to stop Davis from leaving the store, a struggle ensued before the suspect was arrested by responding Clarkstown Police. No injuries were reported in connection to the altercation. rocklandtimes.com
Do you have an ORC case to share?
Share your ORC news and help the industry grow


Retail Crime News

Sponsored by NuTech National
Mystery Deepens After 1 Gold Bar Found From $4.9M Highway Heist - Found in South Florida - The South Florida Connection One of the gold bars stolen in a highway heist last month has been found in South Florida, according to the FBI. "This confirms that there is a South Florida nexus to this crime," Justin E. Fleck, supervisory special agent of the squad leading the investigation, said in an FBI news release Monday. "We believe that additional gold bars from the robbery may still be in South Florida and we continue to need the public's help in solving this crime." Two suspects made off with approximately $4.9 million in gold bars after holding up an unmarked van on March 1 in North Carolina, authorities have said. The van was transporting about $10 million in precious metals from Florida to Massachusetts. abcnews.go.com

Same Day Press Release By ICE - ICE issues Geographic Targeting Order to 700 Miami-based businesses - Tracking transactions over $3,000 Immigration and Customs Enforcement's (ICE) Homeland Security Investigations (HSI) issued a Geographic Targeting Order (GTO) today to 700 businesses in Miami, bringing their transactions under stricter scrutiny while law enforcement look for evidence of trade-based money laundering schemes often used by violent criminal organizations to launder their profits. Under current regulations, a business that receives more than $10,000 in a single transaction, or several related transactions, must file Form 8300 with Financial Crimes Enforcement Network (FinCEN), a bureau of the U.S. Department of the Treasury tasked with safeguarding financial systems from illicit use and combating money laundering. This GTO lowers that threshold to $3,000 for affected businesses. In addition to filing the form at the lower threshold, businesses must complete reports regarding persons involved in the transaction. The higher level of inspection enhances law enforcement's ability to identify and prosecute money launderers. ice.gov

Credit Card Fraud Ring of 6 - with 4 Cuban citizens indicted in Buffalo, N.Y. - Out-of-State crew from Florida Federal authorities said that the ring is accused of stealing credit and debit card numbers, then encoding counterfeit cards with that information before making purchases throughout the Buffalo area. The defendants were arrested in DeWitt. None of them lived locally, according to the state indictment. Chartrand-Carillo and Hernandez Quinones had Buffalo addresses; Diaz-Diaz, Pizarro and Santurio had addresses in Florida, which is home to a large Cuban population. syracuse.com

Passenger dies in Fatal Getaway Burglary Attempt at True Religion in Atlanta Police say the crash on Highway 92 Monday morning that killed a passenger and injured a driver was part of an attempted getaway. At 4:43 a.m., police were called to the True Religion Brand Jeans store at the Outlet Shoppes at Atlanta for a burglary in progress. Mall security approached the store and a group of individuals ran. The security guards were able get descriptions of the vehicles and passed those along to police dispatch. Woodstock Police say the vehicles were spotted driving erratically on I-575. Two other cars were almost hit before the suspect vehicles exited the highway. Officers were trying to catch up with them when one of the cars crashed. The driver of an Acura lost control, crossed eastbound lanes, struck and curb, and flipped. The car hit a retaining wall. The passenger was immediately killed. The driver was transferred to the hospital. 11alive.com
Authorities Search For Two Police Impersonators Who Threatened Security Guard Inside a Fresh Market in Juniata Park, PA It happened April 8 around noon, when police say a security guard noticed two young guys as they entered the Fresh Market and started walking quickly through the aisles. One was wearing what appeared to be a bullet proof vest. The pair seemed agitated, so the security guard approached them and asked if they needed help. Police say they told him they were cops, and threatened to arrest him. Shortly afterwards, two women, one with a cane, joined the argument, and the suspects left. Then, police say, they returned, and again threatened the guard. When the second man pulled his jacket away to take out a pair of handcuffs, the guard says he saw a gun tucked into his waistband. Authorities say after a bystander intervened, the suspects left the store and drove off. cbslocal.com

Rite Aid Pharmacy Tech shot during Robbery in Virginia Beach, VA A 23-year-old Norfolk man is charged in Monday's shooting and attempted robbery at a Virginia Beach Rite-Aid. Dontario Andre Johnson was arrested around 11:40 p.m. Monday. Police say he shot a pharmacy tech around 2:30 p.m. inside the Rite Aid at 840 S. Military Highway. They say he walked into the store with a semi automatic handgun and demanded drugs. His gun went off and the employee was hit. The worker was taken to the hospital with non-life threatening injuries. 13newsnow.com
Pasadena, CA Sears Asset Protection Agent Stabbed by shoplifter Sears security guard was stabbed Monday night by a person suspected of robbing the Pasadena store, authorities said. The stabbing was reported shortly after 8:20 p.m. at the Sears store in Pasadena Police Lt. John Luna said. The security guard was taken to a hospital in stable condition, Luna said. Police did not release the name of the alleged assailant, who was taken into custody. latimes.com

Napa, CA Jewelry Store Robbery attempt leaves Employee in Critical Condition Two attackers attempting to rob a downtown Napa jewelry store Monday evening assaulted an employee, who was hospitalized with cardiac arrest, according to police. Authorities reported detaining one suspect shortly afterward, but the second remained at large as of 6:45 p.m. Officers were called at 5:19 p.m. to Napa Valley Jewelers inside the former Napa Town Center outdoor mall on First Street, according to Lt. Debbie Peecook. Witnesses said two men entered the shop and confronted an employee, she said. One of the intruders, who was holding a tool, punched and struck the worker in the chest before he and the other suspect fled, said Peecook. One suspect has been apprehended by Police, the second suspect remains at large. napavalleyregister.com
Hong Kong Police bust alleged $1.9 Million credit card fraud syndicate A Hong Kong syndicate alleged to have cheated local banks out of $1.9 million through purchases made on credit cards they obtained with bogus identification and bank documents, was smashed with the arrest of four suspects. Initial investigation showed the gang used the credit cards for shopping and online purchases of electronic products and luxury handbags and then sold them to cash in. "Once they got the cards, they spent up to the limit and then called the banks to get the limit raised," the source said. He said the syndicate, which had been in operation since January, fraudulently obtained fewer than 10 credit cards from several local banks, but each card had a high credit limit. "We believe the cards were used in more than 100 transactions and the total amount they stole reached about HK$1.5 million," the police said. Police believe four Hongkongers arrested on Monday night at a To Kwa Wan apartment were the core figures of the syndicate. Inside the flat, more than 10 fake identity cards, five credit cards and some forged documents were confiscated along with more than 20 credit card applications, which were ready to be sent. scmp.com

5 Women involved in a fight inside Zara in Philadelphia The battle between the five women at the store in Philadelphia looked more like a scene from a WWE wrestling ring, with one of the women even jumping off a table to attack another female. In the short clip above, most customers can be seen standing around watching rather than stepping in and breaking up the fight up. The mob is eventually broken up by store security and it is reported that no-one was arrested. dailyrecord.com
New Britain, CT man fought with Police after stealing from Sears in Meriden mall A New Britain man accused of shoplifting and resisting arrest at the Westfield Meriden mall is due to appear in court next week. Juan Adorno, 29, of New Britain was charged with sixth-degree larceny, interfering with an officer, possession of a shoplifting device and second-degree breach of peace. Around 5 p.m. Friday, Adorno walked out of Sears with several bottles of cologne in his pants, said Sgt. Darrin McKay. When confronted by store security, Adorno refused to stop, McKay said. When two police officers arrived, Adorno resisted arrest. An off-duty law enforcement officer from another agency helped police take Adorno into custody, he said. He was found with a razor and pruning shears in his possession. Police believe he used the tools to cut security tags from merchandise. myrecordjournal.com

2 women sought in St. Johns Co, FL for Retail Theft, Aggravated Battery on a Law Enforcement Officer The St. Johns County Sheriff's Office is seeking two women accused of shoplifting from Winn-Dixie on U.S. 1 and dragging an off-duty uniformed deputy 40 feet on Monday night. The incident took place around 5:30 p.m. Monday night when the two women entered the Winn-Dixie, according to SJSO. Store employees stopped the off-duty uniformed deputy to inform him that the women were allegedly shoplifting. The deputy found the women, who were getting into a car and was half inside of the vehicle when he was dragged for about 40 feet, Police said. The deputy was treated and released at the scene. actionnewsjax.com
UK: Shoplifter who spent $3 million on designer clothes, holidays and personal enhancements says crimes were a 'necessity'.... as Government benefits couldn't fund her lavish lifestyle A shameless shoplifter who has spent almost $3 million on three breast augmentations, luxury holidays and designer outfits has blamed her criminal habit on the Government - for not providing enough in benefits. Mother-of-six Kim Farry, 54, who reportedly lives in a rent-free council house in south west London and takes home $828 in benefits every month, has made almost $75,000 a year through stealing. Appearing on ITV's This Morning, Ms Farry, who currently receives $178 every two weeks in disability living allowance for stress, $29 a week for child benefit and $86 in child tax credits claimed her 44-year shoplifting spree had been a 'necessity' . The shoplifter, who has been jailed seven times, claimed she is now trying change her ways for the sake of 14-year-old daughter Paris. dailymail.co.uk

Two Bronx men busted at A&P with 20 fraudulent credit cards & gift cards in Park Ridge

Bomb scare closes Henry County Walmart for hours

Naked woman crashes car into southwest Houston Kohl's store

Suspect sought in theft of $15,000 in high-end paintball guns in Santa Clarita, CA


Robberies and Burglaries
● Big Lots - Helena, MT - Armed Robbery
● Circle K - Phoenix, AZ - Clerk's murder suspect arrested
● CVS - Wilmette, IL - Armed Robbery
● CVS - Methuen, MA - Armed Robbery
● CVS - North Providence, RI - Armed Robbery
● Dollar General - Lemoyne, PA - Robbery
● Dollar General - Cobb, GA - Armed Robbery
● Family Dollar - Methuen, MA - Armed Robbery
● Food World - Troy, AL - Burglary
● Kum & Go - Omaha, NE - Armed Robbery
● NW Title Loan - Post Falls, ID - Armed Robbery
● OMB Guns - Olathe, KS - Burglary
● Pop and Go - Muskogee, OK - Shooting
● Speedway - Jacksonville, FL - Armed Robbery
● State Food Mart - Springfield, MA - Armed Robbery
● Uptown Jewelry & Pawn - Phenix City, AL - Burglary
● Walgreens - Milwaukee, WI - Armed Robbery


Featured Job Listings
Sponsored by NuTech National
Feature Your Job Here For 30 Days -
70% Aren't On the Boards
VP of LP
Mattress Firm
Houston, TX
Mattress Firm
Director of LP
Lane Bryant
Columbus, OH
LinkedIn
Director AP
Big Lots
Columbus, OH
Big Lots
Director of LP
PacSun
Anaheim, CA
PacSun
Director Global AP
KFC & PH
Plano, TX
YUM! Brands
Director of AP, Corporate
Dollar General
Nashville, TN
Dollar General
VP Supply Chain, LP & Safety
Ross Stores
Ft. Mill, SC
Ross Stores
Dir, Pharmacy LP
Rite Aid
Camp Hill, PA
Rite Aid
Dir. Training & Communications - AP
Ralph Lauren
Lyndhurst, NJ
Ralph Lauren
Regional Dir AP
Rite Aid
Albany, NY
Rite Aid
Regional Dir AP
Rite Aid
Warwick, RI
Rite Aid
Regional Dir AP
Rite Aid
Baltimore, MD
Rite Aid
LP Corporate Sr Mgr
JC Penney
Dallas, TX
JC Penney
AP Manager
Ralph Lauren
New York, NY
Ralph Lauren
Regional LP/Safety Mgr
American Signature, Inc
Chicago, IL
American Signature, Inc
Regional LP Mgr
Dunham's Sports
South Central KY, Central TN or NC
Dunham's Sports
Regional LP Mgr
Dollar General
Midland/Odessa, TX
Dollar General
District LP Manager
Safeway
Baton Rouge, LA
Safeway
LP Specialist
Safeway
Baton Rouge, LA
Safeway
Sr Retail AP Specialist
REI
Bloomington, MN
REI
Coordinator, Corporate AP
Bi-Lo Holdings
Jacksonville, FL
Bi-Lo Holdings
LP Admin. Asst.
National Stores
Gardena, CA
National Stores
LP Operations Coordinator
Restoration Hardware
Corte Madera, CA
Restoration Hardware
LP Analyst
Restoration Hardware
Corte Madera, CA
Restoration Hardware
Market ORC Investigator
Macy's
New York, NY
Macy's
Security Officer
Wegmans
Pottsville, PA
Wegmans
National Account Sales Representative
Instakey
Denver, CO
Instakey
Sales Representative
NuTech National
Maitland, FL
NuTech National
National Account Manager
Vector Security, Inc
TBD
Vector Security, Inc

Limited Time Only - Post Your Multi-Unit LP jobs for FREE - Learn More Here

Daily Job Alerts


Appearing One Day Only
View our Internet Jobs Archives here
AP Manager
Home Depot
Hawthorne, NY
Home Depot
LP Manager
JCPenney
Massapequa, NY
JCPenney
Dept Mgr LP & Safety
Lowe's
Springfield, TN
Lowe's
Dept Mgr LP & Safety
Lowe's
Rancho Cordova, CA
Lowe's
Dept Mgr LP & Safety
Lowe's
Midland, MI
Lowe's
Dept Mgr LP & Safety
Lowe's
Cape Carteret, NC
Lowe's
Dept Mgr LP & Safety & Hazmat
Lowe's
Flemington, NJ
Lowe's
Supervisor US Safety
McDonald's
Oak Brook, IL
McDonald's
LP Manager
Neiman Marcus
Garden City, NY
Neiman Marcus
LP Shrinkage Specialist
Nordstrom
Keystone, IN
Nordstrom
LP Specialist
Publix
Port Charlotte, FL
Publix
AP Manager in Training
Walmart
Alexandria, LA
Wal-Mart
AP Manager in Training
Walmart
Oklahoma City, OK
Wal-Mart
AP Manager in Training
Walmart
Zanesville, OH
Wal-Mart
AP Manager in Training
Walmart
Naples, FL
Wal-Mart
AP Manager in Training
Walmart
Peoria, AZ
Wal-Mart
AP Manager in Training
Walmart
Thief River Falls, MN
Wal-Mart
AP Manager
Sam's Club
Fort Worth, TX
Wal-Mart
LP Manager Hrly
Kmart
Burlington, WA
Sears Holdings Corp
LP Manager Hrly
Kmart
Pierre, SD
Sears Holdings Corp
LP Manager Hrly
Kmart
Franklin, NC
Sears Holdings Corp
Zone AP Mgr
Kmart
Chantilly, VA
Sears Holdings Corp
LP Manager
Sears
Kennesaw, GA
Sears Holdings Corp
LP Manager
Sears
Pasadena, CA
Sears Holdings Corp
LP Manager Hrly
Sears
Bloomington, IL
Sears Holdings Corp
AP Team Leader
Target
Bristol, VA
Target
LP Manager
Macy's
Yorktown Heights, NY
Macy's
LP Manager
Macy's
San Juan, PR
Macy's
DC LP Specialist
TJ Maxx
Massachusetts
TJX Companies
Regional AP Manager Region 2
Toys R Us
Joliet, IL
Toys R Us
LP Manager
Bloomingdale's
Short Hills, NJ
Bloomingdale's


Home of the Industry's Original
On the Move

Mark Woodrick was named Regional Loss Prevention Manager for Urban Outfitters.
Mark McDermott was named Market Investigator Program Manager for CVS Health.

Post Your New Job or Promotion!
See all the Industry Movement


Your Career
Sponsor this section of the Daily
How You Explain Your Failures Determines Your Success History is full of stories where people found incredible success through triumphing over adversity and pushing their way through failures. Often we overlook the struggles they had to face, and instead focus on the end results. That's where we either move forward or are held back. How will you interpret your failures?

How to Destroy These 3 Career Killers
Certain things can kill not only your organization's culture but also your career. Complacency, silos and lack of accountability can wreck havoc on how you view your job and your happiness when working. Here are some ways you can fight back and find job satisfaction. Venture out of your bubble

The Networking Recipe for Success
As with any recipe, the ingredients you use and the order in which you use them will ultimately determine whether or not you will have success. The same applies to making connections through networking. The key is to have the right ingredients and in the proper amounts. Here are some key steps to follow to ensure a successful result. First, make a new friend

8 Surefire Ways to End Every Day on a Positive Note When we have a crazy day, the universe is telling us that it's reality and there's nothing we can do to prevent these kinds of days from happening at some point. When the day takes a turn down a stressful road, try these tips to turn it around and end your day on a positive note! Exercise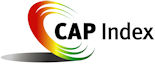 Tip of the Day
Sponsored by Vector Security
What one writes, reads, clicks on, fills out, develops, downloads, views, and listens to on the internet becomes part of a permanent record, leaves a trail, and opens up the gates for everyone. In today's world, far away is now sitting next to you and if they're sitting next to you, what are they seeing? Caution rules the day

Just a Thought,
Gus







Upcoming Events
---
Recruiting?
Get your job e-mailed to everyone... everyday
Post on our Featured Jobs Board!
Reach your target audience in 2015 every day!
Request our 2015 Media Kit
update account / change e-mail
unsubscribe FEEDBACK
www.downing-downing.com

Advertise With The D&D Daily




36615 Vine Street, Suite 103
Willoughby, OH 44094
440.942.0671
copyright 2009-2019
all rights reserved globally