The D&D Daily Mobile Edition
April 23,

2015



The LP Industry's #1 News Source - Informing, Educating and Instilling a sense of community


Spotlight On Leadership

Kroger Loss Prevention Announces 2014 LP Awards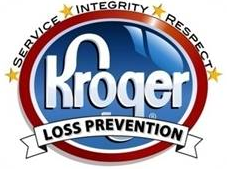 On April 20th, Mike Ellis, President and COO for The Kroger Co., kicked off the annual Loss Prevention awards broadcast. Each year, the Kroger Loss Prevention team awards individuals and their teams with several key awards. The award nominees are submitted by their Division Loss Prevention Manager and then voting is completed by the Corporate Loss Prevention team and Division Loss Prevention Managers.

The following are the award categories and the winners:

● District Loss Prevention Manager of the Year (Tyler Rhodes)
● Loss Prevention Specialist of the Year (Steve Dutton and Justin Humbles)
● ORC Investigator of the Year (Glenn Alred)
● LP Investigation of the Year (Ralphs Division)
● MAX Division of the Year (Delta Division and MAX Analyst Kim Johnson)
● LPA (Pharmacy LP) Division of the Year (Delta Division and LPA Analyst Bryce Couch)
● KCAC (Kroger Center Alarm Center) Excellence Award (QFC Division)
● Significant contribution to Kroger 272/80 Strategy (QFC Division)
ORC Investigator
of the Year
District Loss Prevention
Manager
of the Year
Glenn Alred
Nashville Division

Tyler Rhodes
Dillons Division

Loss Prevention
Specialist
of the Year
Loss Prevention
Specialist
of the Year
Steve Dutton
King Soopers Division

Justin Humbles
Mid-Atlantic Division

Thank you to Kevin Larson, Sr. Manager, LP Operations, Kroger, for submitting the article!

News Brief
Sponsored by WG Security Products, Inc.
US House approves cyberthreat sharing bill; privacy concerns remain
The U.S. House of Representatives has voted to approve legislation that would encourage companies to share cyberattack information with each other and with the government, despite concerns that it would put new consumer information in the hands of surveillance agencies. The House voted 307 to 116 on Wednesday to approve the Protecting Cyber Networks Act (PCNA), which would protect companies that voluntarily share information from customer lawsuits. Several digital rights groups and cybersecurity researchers oppose the bill, saying it requires data shared with civilian agencies, including potentially personal information, to be passed on to the National Security Agency. The second cyberthreat sharing bill, which has several similar provisions to the PNCA but also conflicts with parts of it,
is scheduled for a House vote Thursday
. House leaders plan to combine the two bills before sending legislation to the Senate for its consideration.
itnews.com
Heartland Automotive Services eliminates LP department & outsources LP program
The largest quick lube operator in the United States with 542 Jiffy Lube stores nationwide just eliminated their LP department comprised of a Director and seven Regional's. They just outsourced the LP program and went with the Mershimer Group.
Insider threats force balance between security and access
Security experts caution that non-malicious actors within the enterprise are the more challenging aspect of the insider threat, calling for rethinking policies to better tailor employee and vendor access. Organizations must broaden their understanding of what constitutes an insider threat, acknowledging that in the typical enterprise access to sensitive systems and information runs well beyond in-house staff. "People need to understand that insider threats aren't just your employees.
They also are your contractors, your vendors -- your volunteers, potentially -- that come in and work for you."
"At the end of the day, security really is a data problem. "Security is not an IT issue, and it's not just a CISO issue. It's everyone's business."
"Security is not an event," she adds. "You've got to embed it into the overall DNA of your organization."
csoonline.com
After Data Breaches, Attackers Return for More
The reality is that once a company is breached and the attackers have been booted off the corporate network, they keep coming back. When we're dealing with our customers and we come in and clean up the environment, we'll literally see the adversaries come back the next hour and the next day and continue a campaign across weeks and months trying to get back in." Attackers typically know what they want from companies, whether that's credit card data, intellectual property or something else. And if they don't get it the first time, they come to work the next day and try again. Some say that repeat breaches should be expected.
wsj.com
The EMV Deadline: Will Small Businesses Take the Hit?
The story so far is that, right now, a host of United States customers have EMV cards in hand, and those that don't already, will have them fairly soon. But only a handful of retailers, and those generally the largest retailers like Walmart and Target, have the necessary infrastructure in place to accept those cards as payment. Smaller retailers, meanwhile, are largely conceding at least a temporary defeat, and noting that the infrastructure to take EMV just won't be in by the October deadline. That's a risky practice for said retailers, as after October, there's a new shift in liability, too; retailers who take credit cards but don't use EMV will assume liability for any credit card theft that takes place on a system that isn't EMV capable.
paymentweek.com
$23,660-a-Year 'Executives' Will See a Raise From Obama Rule - More Overtime Pay - Less Managers - What's the impact on LP?
President Barack Obama is preparing to do what the U.S. economic recovery has been slow to accomplish: raise the wages of millions of Americans. His administration is drafting new rules on who qualifies for overtime compensation, forcing more businesses to pay time-and-a-half after 40 hours of work.
Many employees now earning as little as $23,660 a year -- below the federal poverty line for a family of four -- aren't entitled to overtime pay because they are considered managers
. While Republicans in Congress have blocked proposals to raise the minimum wage, Obama can change the overtime rules through executive authority. Some officials at the Department of Labor are urging the president to
lift the threshold as high as $51,000 before someone could be called an executive exempt from overtime
. Opponents argue that pushing the level too high could force fast-food restaurants, retailers and other enterprises to cut employment or even go out of business. Business lobbyists argue that
changing the rules might prompt employers to rethink their supervisory structures, reducing flexibility for managers to directly serve customers and cutting entry-level management jobs
. "It's likely you would see fewer managers and assistant managers and more hourly workers," said David French, SVP of Government Relations for NRF. "Fewer slots for restaurant managers would limit career advancement."
bloomberg.com
Wal-Mart Added Sales-Performance Measure to Executives' Cash Bonuses
Wal-Mart has tied executives' cash bonus to the retailer's sales performance for its fiscal year, in addition to operating income, according to its proxy statement filed with security regulators. The year prior, executives were judged largely on the company's operating income to receive the maximum cash bonus possible. In a regulatory filing last year, the company said it planned to add a sales-related performance measures to part of the cash payment portion of salary "to emphasize the importance of sales growth as a priority for our company." Wal-Mart executives earn compensation in several forms: base salary, stock awards and a cash incentive, along with other forms of payment.
wsj.com
Kmart Settles Loss Prevention Managers' OT Suit
A New York federal judge gave his final approval Wednesday to a $500,000 settlement in a class action that accused Kmart Corp. of violating state labor laws by not paying its loss prevention managers proper overtime compensation. The deal, approved by U.S. District Judge Thomas J. McAvoy, ends a suit launched in 2011 by two former employees who said the store refused to pay the full straight time and overtime premiums to managers who worked more than 40 hours per week.
law360.com
Home Depot Pens Deal To End FCRA Class Action
Home Depot USA Inc. has agreed to pay at least $1.8 million to resolve a putative class action accusing it of violating the Fair Credit Reporting Act by using flawed job applicant background check forms, according to documents filed in California district court Monday. Under the terms of the settlement, which were disclosed in plaintiff Irene Fernandez' motion for preliminary approval of the class action pact, Home Depot will dole out between $15 and $100 to eligible members of the settlement class.
law360.com
DOJ: Michaels Stores chose profits over safety
The Department of Justice and the Consumer Product Safety Commission have filed a lawsuit against Michaels Stores Inc., alleging the company chose profits over consumer safety. According to the suit, the Texas-based retailer sold defective vases at its stores, which sometimes shattered in customers' hands as they picked up the vases from the shelf. According to the suit, the vases caused "serious injuries" to customers, including permanent nerve damage and severed tendons. The suit alleges that although Michaels knew about the defective vases as early as November 2007, it did not immediately notify the CPSC. When it did notify the CPSC, the suit alleges, Michaels implied it did not import the vases, which allowed Michaels to avoid legal responsibility for the recalls. The vases, which had walls "too thin to withstand the pressure of normal handling," were recalled in September 2010.
We believe that Michaels chose to profit from selling defective vases that put people at risk, instead of following the law and immediately reporting that their vases were shattering and causing great harm to consumers," CPSC Chairman Elliot F. Kaye said in a statement. "To protect the public, companies are required to report potential product hazards and risks to CPSC on a timely basis. That means within 24 hours, not more than a year as in Michaels' case."
bizjournals.com
Saudi tightens mall security after alert
Shopping malls in Saudi Arabia have tightened security after the interior ministry issued a warning over possible attacks. At the upscale Kingdom Centre Mall in central Riyadh, security guards inspected bags and scanned visitors with metal detectors before they entered, an AFP reporter witnessed. Inside the older Akaria Mall and office complex in the city centre, guards also stopped visitors and searched their belongings. At a suburban mall this week, a witness said they saw police cars deployed and officers inspecting the vehicles of arriving shoppers. The new measures follow an interior ministry warning on Monday over a possible attack against a shopping centre or oil facilities.
yahoo.com
Toledo, OH., ORC Task Force Meeting
Wednesday, police from the different departments in the area, and retail staff, got together for a conference about the problem and what to watch out for. "What to look out for, when individuals are coming in, and what we can do to help law enforcement get these cases, and get them prosecuted," said Mark Whitaker, Manager of Asset Profit and Protection for the Toledo Sears. Those were two of the main topics at the organized crime task force meeting. Unfortunately, retail theft is pretty common in this area. We're also involved in the surrounding jurisdictions, in Maumee, and Oregon, and Sylvania to Sylvania Township, so we're all in it together," said Sgt. John Rose of the Toledo Police Department. A lot of what we're discussing is the same suspects that we know, or they may know and we don't know, the type of properties being stolen frequently from their stores, that sort of thing," Sgt. Rose said.
toledonewsnow.com
Trek recalls 1 million bikes, rider paralyzed
Trek Bicycles is recalling nearly 1 million bikes for a safety issue that resulted in one rider becoming paralyzed. The recall involves bikes with a "quick release" lever on the front wheel that can interfere with the disk brakes, causing the wheel to stop turning or separate from the bike frame, according to the Consumer Product Safety Commission. The recall covers 900,000 Trek bikes in the United States and 98,000 in Canada. Trek said it is aware of three incidents where the problem caused riders to be injured, including one that resulted in quadriplegia. The others involved facial and wrist injuries. The bikes are from model years 2000 to 2015 and were sold nationwide beginning in 1999. The bikes, made in Taiwan and China, were sold at prices between $480 to $1,650. The Wisconsin-based bike company said it will replace the quick release lever free of charge. It is also offering a $20 coupon good for bike accessories made by Bontrager.
nbc-2.com
Dunkin' Brands to open 750 stores in 2015

Tractor Supply Co. to open up to 115 new stores in 2015

Discover Card Debuts "Freeze It" Tool to Let Users Turn Off Their Own Accounts

UK retailer Sainsbury grocery stores to axe 800 jobs in restructure to save $749M U.S. over next three yrs. - we're not alone


Quarterly Same Store Sales Results
Domino's Q1 domestic stores up 14.5%, international up 7.8% with revenue up 10.6%
Dunkin Brands Q1 - Dunkin Donuts up 2.7%, Baskin-Robbins up 8% with revenue up 8.1%



New LPNN Episode - Get an Inside Look at NYC's New ORC Effort
In today's LPNN column on the Daily, we are debuting our exclusive interview with members of the New York Metro Organized Retail Crime Alliance from our recent "Live in NYC" broadcast in January. Launched last fall, NYMORCA is the first true public-private ORC partnership in the greater New York metropolitan area. You can view our recap of the group's Kickoff Event from September here. This LPNN episode will be appearing over the next few days, so be sure to check it out!
All the news - One place - One Source - One Time
The D&D Daily respects your time
& doesn't filter retail's reality
Report Your News!
(content subject to approval)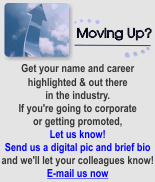 Vendor Spotlight




What will Loss Prevention look like in 25 Years?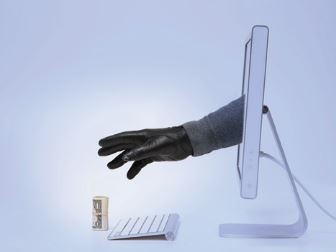 By: Adam Creamer, Agilence Inc.

Last week I made a few predictions about the future of retail by analyzing current technologies and trends. For this week's post I'm taking some of those predictions and looking at their impact on loss prevention. Just like anything else in this world, loss prevention is bound to change and adapt over the next 25 years.

Shoplifting is replaced by Digital Fraud

My first prediction for the future of retail loss prevention is a bold one, and it is that shoplifting will become a thing of the past. I'm willing to bet that I have already lost some people reading this because of that one statement, but for those of you still reading hear me out. I've already made the prediction that brick-and-mortar stores will make the transition into showrooms over the next 25 years, and if you take all of the precautions to secure the items in your showrooms then there is nothing left to steal for the folks with sticky fingers. On top of this, there are already technologies coming to the forefront that reduce the risk of physical theft and fraud. In place of shoplifting, digital fraud will become the new top source of external shrink. As a loss prevention professional you will need to focus much more of your time protecting your digital assets, rather than your physical ones. People may no longer be able to walk into your stores and take something, but that doesn't mean they can't go on your website and do something they aren't supposed to.

Internal Fraud is Still a Big Issue

Depending on who you ask, losses caused by internal theft and fraud currently account for about 42-46 percent of all losses in retail. Some may argue that the development of new technologies over the next couple of decades will help this number dip to historical lows. However, I'm in the camp that thinks internal shrink will remain at their current levels, if not get worse 25 years from now. My main thinking behind this is that employees will still be involved in the transaction process...to an extent. Their role will become more like present day self-checkout attendants, overseeing the transactions that take place at self-service kiosks and digital storefronts. While employees may no longer be directly involved in the transaction process they can still void items, key in incorrect items, and perform other forms of fraud from their "oversight" position. On top of this you will have a large number of employees switch to warehouse and distribution settings, which could significantly increase the risk of internal theft.

Read more here.

Loss Prevention News Network

New York Metro ORC Alliance
NYC's New ORC Effort
The Start Up - The Vision - The Team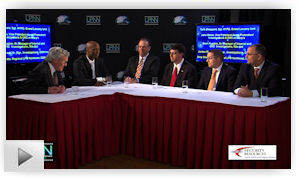 Learn about the New York Metro Organized Retail Crime Alliance from some of the key members who helped launch this key public-private partnership in September 2014 - Tarik Sheppard, Sgt. NYPD, Grand Larceny Unit; John Matas, VP Asset Protection/ Investigations & ORC, Macy's; Sean Huggins, Sr. Manager of Internal and ORC Investigations, Rite Aid; Jordan Rivchun, Sr. Regional LPM, DSW Inc.; and Chip Chiappetta, Regional LPM Northeast, DSW Inc. Hear why the NYPD got involved, what makes ORC in NYC unique, what the most prevalent ORC crimes are, and how the effort to establish a National ORCA is finally coming along.
---
In this LPNN Quick Take, Amber Virgillo chats with Nicholas Khalil, CEO, Checkview. With a customer-first approach built on honesty and integrity, learn why the industry is starting to take notice of Checkview - starting with their satisfied customers.

Solution Providers, have a video or commercial you want to publish? Contact us.



2014 LP Team Group Selfie Review
Showcasing each team in order!
Your Team - Your Pride



Burlington Stores

Region 28 Austin/San Antonio
Market LP Team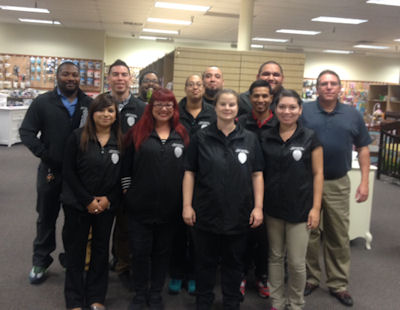 (Back Row) David McMillan, LPS; Mark Hernandez, LPA; Wendell Wade, LPS; Crystal Johnson, LPA; Eric Gamboa, LPA; Ricardo Leija, LPA; Johnnie Chromcak, RLPM (Front Row) Sarah Quintanilla, LPA; Debra Villarreal, LPA; Stacey Pankratz, LPA; Carolina Torres, LPA

*Originally published on October 15, 2014
View all the selfies here!

e-commerce

Sponsored by The Zellman Group
eBay Inc. topped Wall Street expectations for profit and revenue in Q1 Net revenue totaled $4.45 billion, up 4% from $4.26 billion. In the PayPal division, revenue rose 14% to $2.11 billion from $1.84 billion. In the Marketplaces division, revenue dropped 4% to $2.07 billion from $2.15 billion. In the Enterprise division, revenue climbed 7% to $288 million from $269 million. chainstoreage.com

Apple Pay cashes in on security campaign as PayPal sags: report Apple Pay has grabbed the competitive edge away from online payments pioneer PayPal just six months after the former's launch, pointing to improved consumer understanding of mobile device security features and Apple's success in communicating these improvements to the market, according to a 451 Research survey. "The improvements in security perceptions we have seen to date is less a result of actual advances in security technology - for example, tokenization, - and more a result of an improved consumer understanding of mobile device security features, which Apple and its issuing partners have done an excellent job of communicating to the market," said Jordan McKee, senior analyst for mobile marketing and commerce strategies with 451 Research, New York. Looking at satisfaction among consumers who are already using mobile payment apps, 66 percent of those who have used Apple Pay said they were very satisfied with the service. PayPal (45 percent) was in second place, followed by Google Wallet (33 percent). mobilecommercedaily.com

Google's Security Algorithm For Payments
Speaking at a Wall Street Journal forum in New York, Google Chief Compliance Officer Andy Hinton said Tuesday (April 21) that the world's most successful search firm has turned its expertise in data analysis to compliance and is working to develop an algorithm that can spot suspicious payments. According to WSJ, Hinton reportedly told the crowd that the compliance algorithm so far has not found a corrupt payment while "looking" across the payments database - but that it has upped Google's efficiency in compliance and brought the internal audit department into the compliance "sphere of influence." "[Google is] much more efficient ins spotting fraud," Hinton noted. pymnts.com

Online Retailers Expect to Increase Revenue by 17% in '15

Study: Amazon dominates U.S. smartphone shoppers

"Fraud is not a person - it is a dynamic grouping of statistics that deviate from the norm."
Stuart B. Levine, CFI, CFCI
CEO, The Zellman Group & Zelligent


ORC News
Sponsored by Security Resources
'East Coast Fraud Ring' member & accomplice busted hitting Zumiez store in Providence Place mall, RI - outstanding warrants in 5 states Police arrested Tyshawn Luke, 22, of Holyoke, Mass., and his boyfriend Jason Harper, 23, of Chicago, on April 14. The men had asked a clerk at the Zumiez specialty apparel store to buy multiple gift cards, each in the amount of $500. The clerk became suspicious of Luke and Harper and their gift card request because of a warning from her manager; the two men had allegedly used fraudulent credit cards to steal $4,000 in clothes and gift cards at the Zumiez store in Warwick. The clerk stalled the men and alerted mall security, who in turn called police. An investigation by Providence Police Detective George Duarte and a Homeland Security agent revealed Luke is believed to be part of an East Coast fraud ring who had been working store gift cards. He had outstanding warrants from law enforcement in Massachusetts, Connecticut, New York, New Jersey, and Pennsylvania, Duarte said in his report. wpri.com
Indictment Charges Trio In Counterfeit Credit Card Operation in Philadelphia Rahim Henderson, 38, Tian Larode, 34, and Waliyda Henderson, 33, all of Philadelphia, PA, were charged by indictment, unsealed today, with running a counterfeit credit card manufacturing operation, announced United States Attorney Zane David Memeger. All three defendants were charged with conspiracy, wire fraud, and access device fraud. Rahim Henderson was also charged with multiple counts of aggravated identity theft. According to the indictment, Rahim Henderson manufactured counterfeit credit cards and he and his co-conspirators used them at commercial establishments in the Philadelphia region. justice.gov

Tampa Man Pleads Guilty To Credit Card Fraud And Identity Theft Charges - gas station skimming gang According to the plea agreement, Sardinas Lopez produced and trafficked in counterfeit credit cards. These fraudulent credit cards were encoded with the numbers and information of victims whose credit cards had been "skimmed" by the defendant and others, after the cards had been used at local gas stations. The victims were often unaware that their information had been stolen. Sardinas Lopez sold these counterfeit credit cards and also used them to purchase merchandise for himself. justice.gov

$26,000 in Cell Phones stolen during Armed Robbery from AT&T in Toccoa, CA The Toccoa Police Department is investigating two separate incidents - the theft of $26,000 worth of cell phones and an armed robbery at a local convenience store. The cell phone store heist resembled something that might be seen in a television crime drama. Police chief Tim Jarrell said that on Thursday, April 16, police officers responded to a 12:32 a.m. alarm call at the AT&T store off Big A Road. He said that it took officers about four minutes to respond to the scene, but that wasn't quick enough. By the time officers arrived, the suspects had fled and had taken with them 30 iPhone 6 and iPhone 6 Plus cell phones worth $26,000. "They were in the store less than three minutes," said Toccoa police investigator Jimmy Mize. thetoccoarecord.com

2 Arrested in $1,500 Wal-Mart Shoplifting Spree in Twin Falls, ID A Twin Falls pair stole more than $1,500 in merchandise at Wal-Mart by hiding the items under jackets in motorized shopping carts, police say. Travis Morrison, 25, and Annie Hanway, 26, were both arraigned on felony charges Monday in Twin Falls County Magistrate Court. About 3 p.m. Sunday, police went to the Twin Falls Wal-Mart for a call about a theft in progress. Security staff told police a man and woman were in the store on motorized shopping carts, removing security tags and hiding merchandise under jackets. Security recognized the two from other thefts in the store, a police report said. Police decided to wait outside the store until the two left with their stolen items. About 3:20 p.m., the two rolled out of the store, still riding the shopping carts, the report said. Officers stopped the pair and reported finding nearly 100 items covered up by jackets on top of the carts. Items included DVDs, clothing, cooking spices and makeup, the report said. Morrison told police the two had been stealing from Wal-Mart since early March and pawned many of the items for a total of about $1,000, the report said. Morrison and Hanway were each charged with felony burglary and grand theft. Preliminary hearings are set for May 1, and each is held in lieu of $5,000 bond. 9news.com

More bras reported stolen from Victoria's Secret in Wilkes-Barre, PA More bras were stolen from the Victoria's Secret store in the Wyoming Valley Mall on Tuesday, according to police. A store employee reported the theft shortly after 4 p.m. Tuesday, according to Wilkes-Barre Township police. The theft took place between noon and 2 p.m., when someone took 25 bras from a drawer in the store, police said. The estimated value of the stolen bras is $1,281, according to police. No description of the suspected thief could be provided, police said. Several other incidents in which bras were stolen from the same Victoria's Secret store have been reported earlier this year. citizensvoice.com
Update: Peoria, AZ Lego thief to stand trial on May 6 A Peoria, AZ man faces a May 6 arraignment in connection with an elaborate toy theft operation. Troy Koehler is facing a felony charge of second-degree trafficking in stolen property after more than $250,000 worth of Legos were found Aug. 14 in the garage of a Peoria home. Koehler allegedly bought expensive Lego sets at a discount from shoplifters, then resold them on the internet. Authorities say Koehler would recruit people to go into "Toys R Us" stories across the Phoenix area, steal the Legos and damage the boxes. They would take the Legos to Koehler who reportedly would go inside the store and buy a legitimate box. Then Koehler allegedly would use the real receipt to take back the damaged box, pocket the money and sell the stolen Legos online. washingtontimes.com

Man Accused of Stealing Approx. $400 Worth of Lego Sets in South Burlington, Vt. A man is accused of stealing almost $400 worth of Lego sets from the Kinney Drugs on Williston Road. The theft happened on Monday just after 4:15 p.m. Anyone with information or can identify the man is asked to contact South Burlington Police at (802)-846-4111. mychamplainvalley.com
Do you have an ORC case to share?
Share your ORC news and help the industry grow

Retail Crime News

Sponsored by NuTech National
Virginia: Officer Kills Shoplifting Suspect
A Portsmouth police officer responding to a call about shoplifting shot and killed an 18-year-old man in a Walmart parking lot on Wednesday morning, the authorities said. The State Police were investigating the shooting at the request of the Portsmouth Police Department, while the Portsmouth police were conducting an internal investigation. Initial reports indicated that the victim was crossing the parking lot on foot when a struggle ensued, said a State Police spokeswoman, Sgt. Michelle Anaya. It was not immediately clear how many shots were fired or whether the victim was armed. Police have not released the identity of the police officer or the victim. nytimes.com


Police Shooting behind Safeway in Bisbee, AZ leaves a man dead
A Bisbee police officer shot and killed a man who was armed and disorderly behind a supermarket Wednesday morning. The suspect was identified as Carlos Saavedra Ramirez, 51, of Bisbee. The officer, Sgt. Robert Coronado, was not hurt. A woman walked into the Bisbee Police Department at around 8:50 a.m. and reported a man had been hitting her car and banging on the windows over a parking issue at the Safeway parking lot. Two officers went to the scene, encountered Ramirez behind the store and shots were fired. Coronado, a 17-year police veteran, was placed on paid administrative leave pending the outcome of the investigation. kpho.com

Gang members killed couple to prevent testimony in Armed Robbery of The Mattress Warehouse of Pinesville, NC Six gang members have been charged in the October 2014 deaths of a business couple in Lake Wylie, who a U.S. attorney says were killed to keep them from testifying against three members of the gang in the robbery of the couple's store. Six members of the "United Blood Nation" are charged in the killing of Debbie and Doug London, according to court documents. They could receive the death penalty. Deputies say Debbie London, 61, and Doug London, 63, were found shot to death in their Tioga Road home on Oct. 23, 2014. The couple's son, Daniel London, found his parents and called 911. Doug London wasn't a confrontational man, according to Pastor Dickie Spargo . But when thieves attempted to rob him at gunpoint, he didn't back down. London fired back on May 25 when confronted by armed men at The Mattress Warehouse of Pineville. He was not injured in the incident. But he shot one of the would-be robbers in the stomach. Members of a local cell of the United Blood Nations were the would-be robbers that day. Jamell Lamon Cureton, Nana Yaw Adoma and David Lee Fudge stand accused of the crime. And when Cureton was jailed for the offense, he didn't intend to let it go to trial, indictments state. Cureton allegedly wrote letters and made phone calls to fellow gang members, encouraging them to kill the Londons. Five months after the mattress store robbery, investigators say, gang members Malcolm Jarrel Hartley and Briana Shakey Johnson shot and killed the Londons inside the couple's home. wyff4.com
Family Dollar Manager severely beaten during Internal Theft Investigation in Clarksville, TN A man was arrested Wednesday for allegedly attacking a co-worker until he was rendered unconscious in Montgomery County. It happened at the Family Dollar located at 1033 S. Riverside Drive around 6:30 p.m. Tuesday. Clarksville Police reported Darryl Ford, 24, punched the victim in the face until the victim fell and hit his head on a table. According to the incident report, a manager at the store told police he had been interviewing Ford about a theft at the store shortly before the assault. Police were able to review security footage and reported Ford continues hitting the man's head into the table and left once the victim was unconscious. The victim reportedly was left dazed by the incident and could not recall what happened. He was transported to the hospital for treatment of his injuries. Ford was booked into the Montgomery County jail and charged with aggravated assault. wkrn.com

Owners of Chula Vista, Ca., based company, Ohr Inc., plead guilty to importing and selling $1M in counterfeit cell phones from China Three corporate officers, Michael Deitz, his father-in-law Sidney Schwarz, of a Chula Vista-based company pleaded guilty Wednesday in San Diego federal court to operating a cellphone counterfeit ring. The scheme involved buying counterfeit cellphones from China, which were then delivered to Chula Vista, transported to Mexico and sold there in retail stores owned by the defendants for a total of more than $1 million, according to the indictment, filed last April. The phones included housings for Motorola, Sony Ericsson, LG, Nokia and Blackberry cellphones, as well as Apple iPods, prosecutors alleged. The proceeds were then brought back into the U.S. and structured into smaller amounts to avoid reporting laws at U.S. banks, the indictment says. utsandiego.com

Ex-Philly cop charged in counterfeit credit card operation A former Philadelphia police officer has been charged in running a counterfeit credit card operation along with two co-conspirators. Police found over 500 blank credit cards and a credit card embosser and printer in the former officer's home. He used the cards to buy liquor for his bar and lounge he owned. philly.com

Independence Man Sentenced to 15 Years for Credit Card Fraud Jeffery M. Haywood, 44, of Independence, was sentenced by U.S. District Judge Dean Whipple to 15 years in federal prison without parole, which is the statutory maximum penalty for this offense, less credit for time served on a related state case. The investigation revealed that Haywood was responsible for at least 10 additional automobile burglaries in which purses were taken and credit or debit cards stolen, with a total loss of more than $10,000. A loss prevention officer at a Price Chopper store provided investigators with a surveillance photograph of a female who had conducted the fraudulent transaction at that business. The surveillance photo was published in the news media and an anonymous caller identified the suspect, who was not charged in this case. She described an auto burglary ring that included Haywood and others. justice.gov
Man gets life in Prison in Arlington, TX for Red Wing Shoe store slaying A man was sentenced to life in prison Wednesday for the 2014 murder in Arlington of a shoe store manager during a robbery caught on video. Jacob Galen Everett, 22, of Arlington was convicted of capital murder in the death of 23-year-old Randy Pacheco of Dallas. Pacheco was working at a Red Wing Shoes store in a Cooper Street shopping center on Feb. 25, 2014, when he was gunned down. Investigators released edited surveillance video of a person wearing a hooded sweatshirt, carrying a gun and pointing as he walked around the store. The robber and Pacheco were paced by Pacheco's dog, which was at the store. The unedited video showed the murder, Arlington police said. During the trial's opening statements, prosecutors revealed that Pacheco was shot once between the eyes, WFAA-TV reported. dallasnews.com

Sentencing Today for Neenah, WI Walmart Shooter A woman convicted of shooting a co-worker at the Walmart store in Neenah will learn her sentence Thursday. Justine Boyd faces up to 40 years in prison for the 2013 shooting of Sharon Goffard. Goffard suffered serious injuries but survived. She is still recovering from the shooting. Sharon Goffard Boyd opened fire on Goffard in the liquor department of Walmart on August 14, 2013. Prosecutors said Boyd was envious of Goffard's position in the liquor department because Boyd felt Sharon's job was easier than her own. Initially, a judge ruled Boyd was not competent to stand trial. She was later declared competent and found guilty of Attempted Homicide during a jury trial. Sharon Goffard's family spoke to Action 2 News after the verdict. "I'm feeling tears of relief. Joy. Justice has been served for our family. This chapter of our life can finally be put behind us," Sarah Goffard told Action 2 News in February. Sarah is Sharon's daughter. The sentencing is scheduled for 1:30 p.m. in Winnebago County. wbay.com
Pregnant Popeyes Manager Fired After Refusing To Pay For Armed Robbery Marissa Holcomb was held at gunpoint late last month in an armed robbery at a Popeyes in Channelview, Texas. Then, she was fired. The shift manager who is five months pregnant says she was reprimanded because she refused to pay back $400 that the gunman got away with, according to KHOU. "I told them I'm not paying nothing," Holcomb told the station. "I just had a gun to me. I'm not paying the money." On March 31, the gun-toting perp walked into the eatery and demanded that employees get on the floor. He grabbed Holcomb by her shirt and told her to empty the safe, but she said she could only open the registers. The restaurant was reportedly unusually busy that day, so the thief made off with a hefty sum. Holcomb claims that her manager demanded that she reimburse the company the $400 that was stolen, or be fired. A Popeyes spokesperson told KHOU that it's against company policy to have that much money in the register at any given time, so Holcomb was fired. The rep denied hearing that she was given the option to pay the money back. khou.com
TAPA cargo crime report shows three major thefts a day in Europe There was an average of three major cargo crimes a day targeting high value, theft-attractive products in the supply chain in Europe in 2014 with an average loss of $221,000, according to the Transported Asset Protection Association's 2014 Incident Information Service (IIS) Annual Report for the Europe, Middle East and Africa (EMEA) region. For the year as a whole, TAPA EMEA recorded 1,102 incidents of cargo crime in the region. For the 33% of crimes reporting a value, total losses for the year were $80,500,000. In addition to concerns over the number of crimes and the value of losses, TAPA EMEA says the use of violence by organized criminal gangs continued to grow last year with a 4.5% year-on-year increase, driven largely by 102 violent hijackings of trucks, notably in France, Italy and South Africa. The figures show the top 10 cargo crimes in 2014 involved a combined loss of $34,900,000. Overall, there were 15 thefts from facilities and vehicles during the year with losses exceeding 1 million euros as criminal gangs targeted everything from scratchcards, cosmetics, consumer electronics, and clothing and footwear to tobacco products, pharmaceuticals, food and beverage, car parts and tires, and cash. TAPA's IIS received information on 157 'major' incidents in 2014, classified as thefts involving a loss in excess of $107,000. blueskynews.aero

Arrest made following rash of thefts from LA Fitness in Wayne, NJ Wayne Police have made an arrest following a spark in burglaries to lockers and vehicles at LA Fitness on Hamburg Turnpike, which resulted in a number of credit card fraud cases. Following research and field interviews, examining numerous security video from area pharmacies and convenience stores, Police were able to specifically charge Abdulla Alhorani, 24, of Belleville, with 11 counts of theft and credit card fraud, which are all related to the burglaries to the lockers and use of stolen credit cards from the Wayne LA Fitness. He was officially charged with four counts for possession of stolen credit cards, four counts of theft by deception, and three counts of forgery. northjersey.com

Kenosha, WI Police help Mount Pleasant police apprehend 3 Walmart retail theft suspects Three people have been taken into custody in connection with a retail theft incident that occurred in Mount Pleasant. Mount Pleasant police said they were dispatched to the Walmart around 1:41 a.m. Wednesday. This, after several witnesses observed three people exit the store with a cart full of merchandise before fleeing in a silver truck. As a result of this investigation, a 30-year-old woman, 31-year-old woman and 54-year-old man, all from Kenosha, were taken into custody. fox6now.com

Two women wanted in retail theft at Kohl's in Silver Springs Twp, PA Police are looking for two women after a retail theft in Silver Spring Township on Tuesday. Silver Spring Township Police said the incident occurred at Kohl's Mechanicsburg on Tuesday, after the two women stole several items and drove off in a red sedan, possibly a Dodge. 4-traders.com

Police Seek Smash-And-Grab Jewelry Robbers In La Verne, CA Detectives Thursday sought two smash-and-grab suspects who robbed a jewelry store in La Verne. Officers were called to Mickeys Jewelry Studio, located in the 2200 block of Foothill Boulevard, shortly after 1 a.m. when the security alarm sounded, according to the La Verne Police Department. Upon their arrival, police found the windows of the business had been smashed in, and jewelry had been stolen. Some of the jewelry cases had also been smashed in, officers added. According to police, surveillance video revealed two suspects left the store in a white van. Detectives have not yet determined the total loss of jewelry. cbslocal.com

Bomb scare closes Olathe Walmart for hours

Credit card skimmers found at eight Palm Beach Co. stations

Las Vegas Armored Car Ambushed-Robbed

Woman armed with hammer is one of series of armed robberies reported in Niagara Falls

Egg Harbor, NJ Police Seeking Help Identifying Credit Card Fraud Suspect


Robberies and Burglaries
● AT&T - Toccoa, CA - Armed Robbery
● Carolina Title Loan - Summerville, SC - Burglary
● Circle K - Memphis, TN - Armed Robbery
● Conoco - Denver, CO - Armed Robbery
● CVS - Danville, VA - Armed Robbery
● CVS - East Rockaway, NY - Robbery/ Carjacking
● Dollar General - Reidsville, NC - Armed Robbery
● Family Dollar - St Louis, MO - Armed Robbery
● First Choice - Lower Paxton Twp, PA - Burglary
● Hart Express- Hart, MI - Robbery
● Little General - Greenbrier Co, WV - Robbery
● One Stop - Corinth, MS - Burglary
● Taco Bell - Greenbrier, Co, WV - Robbery
● Verizon - Sanford, NC - Armed Robbery
● Walgreens - Agawam, MA - Armed Robbery
● 7-Eleven - Salt Lake City, UT - Armed Robbery


Featured Job Listings
Sponsored by NuTech National
Feature Your Job Here For 30 Days -
70% Aren't On the Boards
VP of LP
Mattress Firm
Houston, TX
Mattress Firm
Director of LP
Lane Bryant
Columbus, OH
LinkedIn
Director AP
Big Lots
Columbus, OH
Big Lots
Director of LP
PacSun
Anaheim, CA
PacSun
Director Global AP
KFC & PH
Plano, TX
YUM! Brands
Director of AP, Corporate
Dollar General
Nashville, TN
Dollar General
VP Supply Chain, LP & Safety
Ross Stores
Ft. Mill, SC
Ross Stores
Director of Safety
Academy Sports & Outdoors

Houston, TX

Academy Sports & Outdoors


Dir, Pharmacy LP
Rite Aid
Camp Hill, PA
Rite Aid
Dir. Training & Communications - AP
Ralph Lauren
Lyndhurst, NJ
Ralph Lauren
Regional Dir AP
Rite Aid
Warwick, RI
Rite Aid
Regional Dir AP
Rite Aid
Baltimore, MD
Rite Aid
LP Corporate Sr Mgr
JC Penney
Dallas, TX
JC Penney
AP Manager
Ralph Lauren
New York, NY
Ralph Lauren
Regional LP Mgr
Dunham's Sports
South Central KY, Central TN or NC
Dunham's Sports
Regional LP Mgr
Dollar General
Midland/Odessa, TX
Dollar General
District LP Manager
Safeway
Baton Rouge, LA
Safeway
LP Specialist
Safeway
Baton Rouge, LA
Safeway
Sr Retail AP Specialist
REI
Bloomington, MN
REI
Coordinator, Corporate AP
Bi-Lo Holdings
Jacksonville, FL
Bi-Lo Holdings
LP Admin. Asst.
National Stores
Gardena, CA
National Stores
LP Operations Coordinator
Restoration Hardware
Corte Madera, CA
Restoration Hardware
LP Analyst
Restoration Hardware
Corte Madera, CA
Restoration Hardware
Market ORC Investigator
Macy's
New York, NY
Macy's
Security Officer
Wegmans
Pottsville, PA
Wegmans
National Account Sales Representative
Instakey
Denver, CO
Instakey
Sales Representative
NuTech National
Maitland, FL
NuTech National
National Account Manager
Vector Security, Inc
TBD
Vector Security, Inc

Limited Time Only - Post Your Multi-Unit LP jobs for FREE - Learn More Here

Daily Job Alerts


Appearing One Day Only
View our Internet Jobs Archives here
Store AP Manager
Home Depot
Hempstead, NY
Home Depot
Area LP Manager
JCPenney
Spokane, WA
JCPenney
LP Supervisor
JCPenney
Langhorne, PA
JCPenney
LP Specialist
Frys Food Stores
Oro Valley, AZ
Kroger
Dept Mgr LP & Safety
Lowe's
Lake Park, FL
Lowe's
Dept Mgr LP & Safety
Lowe's
Hillsboro, OH
Lowe's
LP & Safety Spec
Lowe's
Bedford Heights, OH
Lowe's
LP & Safety Spec
Lowe's
Medford, NY
Lowe's
LP Lead
Neiman Marcus
San Francisco, CA
Neiman Marcus
AP Manager in Training
Walmart
Sylacauga, AL
Wal-Mart
AP Manager in Training
Walmart
Newburgh, NY
Wal-Mart
AP Manager in Training
Walmart
Chandler, AZ
Wal-Mart
LP Manager
Sears
Costa Mesa, CA
Sears Holdings Corp
LP Manager
Kmart
Homewood, AL
Sears Holdings Corp
LP Manager Hrly
Kmart
Towanda, PA
Sears Holdings Corp
Multi Unit LP Mgr
Sears
Grand Rapids, MI
Sears Holdings Corp
AP Team Leader
Target
Medina, OH
Target
AP Team Leader
Target
New Bern, NC
Target

Home of the Industry's Original
On the Move

Valerie Laschen was named Area Loss Prevention Manager for Ross Stores, Inc.
Eric Rode, CFI was named Regional Loss Prevention Manager for rue21.

Post Your New Job or Promotion!
See all the Industry Movement


Your Career
Sponsor this section of the Daily
Why Already Busy People Are More Likely to Get More Things Done Why is it that those of us who are so extremely busy are so reliable? Yes, they are willing to take on more projects, but they also continuously look ahead to see what's up next. They don't get flustered by adding on another project. This equation also works the other way, reliable people become busy. It boils down to trust

7 Habits for Getting Really Important Things Done No matter what our job might be, we all have certain tasks or assignments that are really, really important for our organization. Unfortunately, when we have such important tasks to do, it can be hard to maintain focus on that specific task. Here are some habits to help you get it done. Always look ahead

How to Create a Healthy Routine Without Getting Stuck in a Rut While you should conserve your time and energy for the really important decisions, eliminating this spontaneity can also have consequences. Getting stuck in a mundane routine can start to kill your creativity and cause more stress. Here are some ways you can make an efficient routine without getting stuck. Challenge yourself

The Hidden Costs of Interruptions at Work
You may not think that quickly answering someone's question or briefly meeting with someone could be that costly to your productivity. According to research interruptions cost the US economy $588 billion per year. Here are some new skills to learn so that you can eliminate the interruption culture at work. How much time are you losing?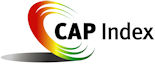 Tip of the Day
Sponsored by Vector Security
The retail environment changes every day and staying in tune with the ebb and flow of it is critical, especially if you want to reach the top of your field. There's much to say about job security and staying with one company most of your career. But if you truly want to reach the top, you've got to be willing to sacrifice, move, and take a risk. And as you can see from the list above retail is a volatile space, but if you keep your eyes open, listen to what's going on around you, take advantage of certain situations, and time it right you'll be able to navigate your way.

Just a Thought,
Gus







Upcoming Events
---
Recruiting?
Get your job e-mailed to everyone... everyday
Post on our Featured Jobs Board!
Reach your target audience in 2015 every day!
Request our 2015 Media Kit
update account / change e-mail
unsubscribe FEEDBACK
www.downing-downing.com

Advertise With The D&D Daily




36615 Vine Street, Suite 103
Willoughby, OH 44094
440.942.0671
copyright 2009-2019
all rights reserved globally