The D&D Daily Mobile Edition
LP, AP & IT Security's #1 News Source




---

2019 GLPS - Group LP Selfies
Your Team - Your Pride - Our Industry
Building Industry Pride - One Team Selfie at a Time

T-Mobile Northeast Loss Prevention Team
"People, Property, Profitability"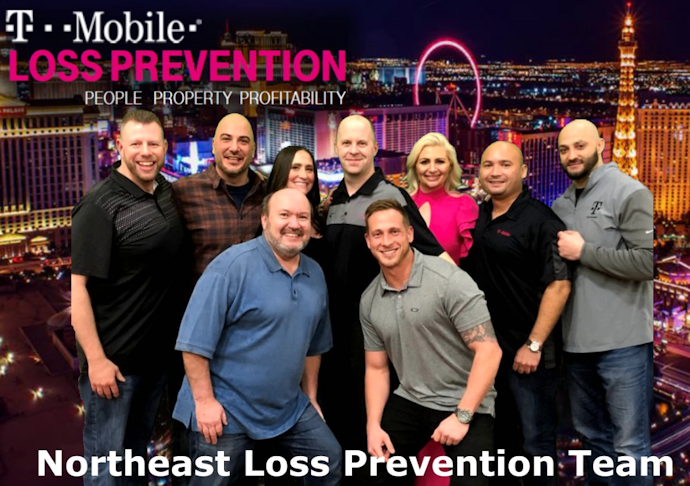 From left to right:

John Engle FLPM, Anthony Dargento FLPM, Marlene Giordano FLPM, Dave Brunner FLPM; Michael Karis Sr Manager Northeast (in middle), Eric Shultz Sr FLPM, Shanna Ramirez Sr FLPM, Moe Tazedait FLPM, Sam Ayache FLPM


LP Furniture Alliance



Panera Bread LP Team


Dollar General Division 5

Dick's Sporting Goods
VP & Director Team

Got a picture of your team on your cell phone? Send it to us!
---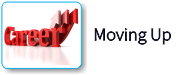 ---
James Stark promoted to VP of Loss Prevention & Risk Management for Pier 1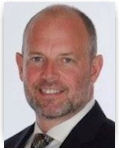 James has been with Pier 1 for over three years. Prior to his promotion to VP of LP & Risk Management, he served as Director of Loss Prevention, Safety, eCommerce Fraud and Supply Chain Security (US & Canada). Before that, James spent 14 years at various roles with Neiman Marcus, including Director of Loss Prevention - Corporate Investigations, Central Operations and Supply Chain Security. He earned his Bachelor's Degree in Information Technology - Security from WGU Texas. Congratulations, James!

ThinkLP Appoints Industry Veteran Rhett Asher as
Vice President, Strategy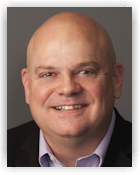 ThinkLP has hired Rhett Asher as their new Vice President, Strategy. Asher, former EVP, Retail Solutions of Fortalice Solutions, brings more than 30 years of retail operations, sales, business development and trade association experience. Asher has previously served as Vice President of Asset Protection for the Food Marketing Institute, National Retail Federation and Retail Industry Leaders Association. Co-founder of the non-profit Loss Prevention Foundation, Asher knows retail and its many challenges. Read more here.

See All the Executives 'Moving Up' Here

Submit Your New Corporate Hires/Promotions or New Position



---

LPRC Research Reports on CIS Products
CIS EAS Detacher, Gen5, and Convertible Show 'Impressive Results'
The test stores using the Gen5 alarming tethers and the Convertible alarming Tag had significant shrink results in just 6 months. Results indicate a significant increase of 19% in shrinkage for these categories in control stores not using CIS products, while the test stores using CIS' products experienced a 33% decrease in shrinkage during that same time frame.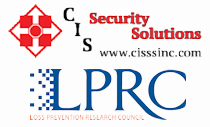 "The total pre to post test change in shrink differs between control stores and those protected by CIS by 52%"

The EAS Detacher report was designed to reflect the availability of detachers to the public in order to detach/defeat the various EAS products protecting merchandise. CIS' Next Generation technology enables clients stay ahead of ORC and shoplifters. CIS is continually improving products with the input from clients. Retailers are reducing shrink and increasing profitability by using CIS products with the exclusive CIS Handheld Decoders. cisssinc.com
Read LPRC's Research Reports on the CIS EAS Detacher
and the Convertible IR/Magnet Tag and Gen5 Tether
---

Fog Cannons & SmartWater Spray
UK retailer Co-op invests $90M in LP tech to fight crimewave
Following a series of raids across the region in which staff have been threatened by gangs who steal cash or high-value goods like cigarettes and alcohol, the Co-operative Group Limited has announced plans to pump more than £70m ($90.3M USD) into the fight against crime.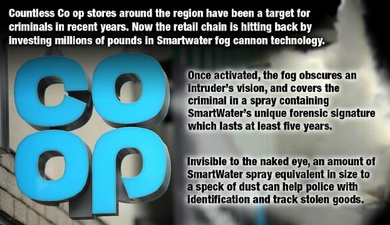 The company is investing millions in new forensic liquid technology and is joining other retailers in helping Telford based security firm SmartWater to develop a fog cannon. The cannon will also be aimed at protecting tobacco and alcohol counters from attacks as well as staff. It makes it impossible for raiders to see anything and leaves them covered in SmartWater that can link them to the crime scene.

Meanwhile, a special gel is being installed inside cash machines to leave marks on thieves in a bid to ensure they are successfully prosecuted at court when caught.

Some of the money is being spent on state-of-the-art interactive and remote monitored CCTV, covert trackers and other methods to deter and disrupt criminal activity. expressandstar.com

UK hit by more than 1,000 shoplifting incidents every day, police data shows
The UK retail industry suffered from an average of 1,035 reported incidents of shoplifting every dayin 2018, according to the latest analysis of UK police data by leading loss prevention solutions provider Checkpoint Systems.

The latest crime statistics reveal that retailers reported 377,850 incidents in 2018, with no suspect identified in 42% of cases. And at a time when physical stores are experiencing closures as result of poor financial performance, there is a clear requirement to reduce retail crime.

However, in more positive news for retailers, December 2018 marked the lowest 'Christmas shoplifting' figures in the last three years, with 897 fewer incidents than the previous year. It demonstrates that stores have become effective at protecting their merchandise during this busy sales period.

A surge of shoplifting in 2018: While the total number of incidents fell compared to the previous year (-2.9%), many regions reported double digit increases to the number of recorded incidents. The City of London police force saw a 20% increase in shoplifting compared to last year, while the north east of England was the worst hit in 2018, with Cleveland Police and Durham Constabulary reporting increases of 16% and 14% respectively. The Metropolitan Police continued to handle the largest number of shoplifting reports – 44,090 over the course of 12 months. retailtimes.co.uk

Facial recognition tech used to target in-store ads called creepy
Cameras that guess shoppers' age and sex are coming to store shelves

Eyeing that can of soda in the supermarket cooler? Or maybe you're craving a pint of ice cream? A camera could be watching you. But it's not there to see if you're stealing. These cameras want to get to know you and what you're buying.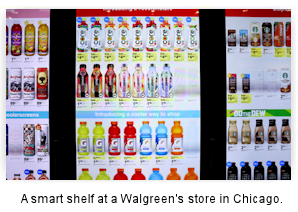 It's a new technology being trotted out to retailers, where cameras try to guess your age, gender or mood as you walk by. The intent is to use the information to show you targeted real-time ads on in-store video screens.

With store cameras, you may not even realize you are being watched unless you happen to notice the penny-sized lenses. And that has raised concerns over privacy. "The creepy factor here is definitely a 10 out of 10," said Pam Dixon, executive director of the World Privacy Forum, a nonprofit that researches privacy issues.

At the National Retail Federation trade show in New York earlier this year, a smart shelf on display by Mood Media tried to detect "happiness" or "fear" as people stood in front it — information a store could use to gauge reaction to a product on the shelf or an ad on a screen.

For now, the cameras are in just a handful of stores.

Kroger, which has 2,800 supermarkets, is testing cameras embedded in a price sign above shelves in two stores in the suburbs outside Cincinnati and Seattle. Video screens attached to the shelves can play ads and show discounts. Kroger said the cameras guess a shopper's age and sex but the information is anonymous and the data is not being stored. If the tests work out well, the company said it could expand it into other locations.

Walgreens, which has more than 8,000 drugstores, installed cooler doors with cameras and sensors at six locations in Chicago, New York, San Francisco and Bellevue, Washington. Instead of the usual clear glass doors that allow customers to see inside, there are video screens that display ads along with the cooler's contents. retailwire.com bangordailynews.com

Academics hide humans from surveillance cameras with 2D prints
Academics from a Belgian university have devised a method that uses a simple 2D image that can be printed on shirts or bags to make wearers invisible to camera surveillance systems that rely on machine learning to recognize humans in live video feeds.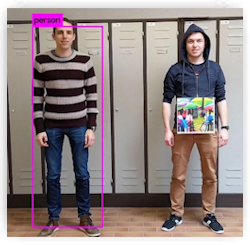 The 2D image (called a "patch" in the research paper) must be placed around the middle of a person's "detection box" and must face the surveillance camera at all times.

This does not hide a person's real face from the video feed (unless the person also wears a mask), but it prevents any human detection algorithm from spotting a human body when entering the frame and triggering a subsequent facial recognition check. zdnet.com
---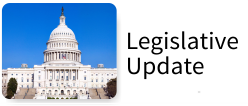 Nevada: SB431 Passes in Senate 19 to 1; Revises provisions relating to participation in Organized Retail Theft
This bill provides that the crime of organized retail theft may be committed by one or more persons who participate directly or indirectly in or engage in conduct in furtherance of the organized retail theft. This bill further provides that the acts constituting organized retail theft may be committed on the premises of a merchant or through the use of an Internet or network site and with the intent to return the merchandise for value or resell, trade or barter the merchandise for value, in any manner, including, without limitation, through the use of an Internet or network site. This bill also revises the period of time, from 90 days to 180 days, for which the value of the property or services involved in the organized retail theft may be aggregated for purposes of determining the criminal penalty. leg.state.nv.us

Alaska: HB0145A: The House of Representatives is shifting its focus to crime, introducing an 41-page omnibus crime bill aimed at addressing everything from property crime to sex offenses
The Felony Threshold would be amended to increase to $750. ktva.com
---

Trucking company Celadon ordered to pay $42M after admitting securities fraud
President of subsidiary company reaches plea deal on conspiracy charge
Indianapolis-based trucking company Celadon Group Inc. has agreed to pay $42.2 million in restitution to settle securities fraud charges announced Thursday by the U.S. Department of Justice.

Under the settlement, the company admitted to "filing materially false and misleading statements to investors and falsifying books, records and accounts," federal prosecutors said. The restitution will go to "shareholder victims," according to the agreement.

In addition, Danny Williams, former president of Quality Cos. - a Celadon subsidiary that owned trucks and leased them to drivers - reached a plea agreement with prosecutors after being charged with one count of conspiracy to commit securities fraud, making false statements to a public company's accountants, and falsifying books, records and accounts of a public company. ibj.com

Chipotle receives subpoena related to Ohio illness incident
Chipotle Mexican Grill Inc said on Thursday it received another subpoena from U.S. federal prosecutors, seeking information related to an outbreak that left hundreds of people sick last year in a Powell, Ohio restaurant.

Over the past three years, the company has faced a number of subpoenas regarding sicknesses linked to its restaurants following an E. Coli, salmonella and norovirus outbreaks at the company's outlets dating back to late 2015 that affected hundreds across several states.

The latest subpoena is the fourth and is part of an ongoing criminal investigation being conducted by the U.S. Attorney's office for the Central District of California. reuters.com

Chipotle's stock drops 6% after disclosing subpoena related to 2018 illness incident

Walmart to Develop Its Own Supply Chain for Angus Beef
The Arkansas-based chain will develop a network of cattle ranches and meat-processing plants to provide Angus beef products exclusively for its stores, a move Walmart said will provide the company and its customers better visibility into their food supply. Retailers' moves to take greater control of some commodity processing come partly in response to consumers' growing focus on how food is produced, with shoppers scrutinizing everything from the fertilizer used on grain fields to drugs fed to chickens. wsj.com

Macy's reportedly considers topping its NYC flagship with 800-ft. office tower
Macy's may be looking to unlock more value from its valuable real estate portfolio. The retailer has held preliminary discussions with New York City officials about building a skyscraper on top of flagship in Manhattan's Herald Square, Bloomberg reported. The 1.2 million-sq.-ft. office tower would sit atop the older part of the property and have an entrance on 35th Street, the report said, and be used by other tenants. The Herald Square building's value was estimated at $3 billion to $4 billion in 2015, according to the Wall Street Journal. chainstoreage.com

'Hundreds' of CVS Pharmacy stores to get SmileDirectClub shops

Stop & Shop owner says 11-day strike cost company about $100 million

Burlington Stores, Inc. Announces Leadership Succession Plan

Chico's FAS, Inc. Announces CEO Transition Plan

NRF: Mother's Day (May 12) spending to hit record $25 billion this year


Quarterly Results
Chipotle Q1 comp's up 9.9%, digital sales up 100.7%, revenue up 13.9%
Domino's Pizza Q1 U.S. comp's up 3.9%, global sales up 4.6%
Albertsons Q4 comp's up 1.1%, revenue down 0.1%; full-year comp's up 1%, revenue up 1%
Aaron's Q1 comp's up 0.7%, revenue up 11.4%
GNC Q1 comp's down 1.6%, revenue down 4.5%

---

LPRC Releases IMPACT 2019 Agenda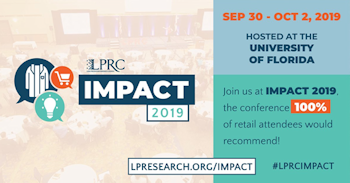 The first version of the LPRC IMPACT 2019 Agenda is now available. More information for each session will be released in the upcoming weeks.

IMPACT is a two-day event, taking place Sep 30 - Oct 2 at the University of Florida, designed to help participants better understand how they can use research approaches to help reduce crime and loss, and increase sales. This year's conference will explore the theme of Trust, and how customer trust is key through our interactive Learning Labs, panels, presentations, and much more.

View the agenda here
---

Spotlight on siffron




NEW WHITEPAPER:

Top 3 Emerging Trends in Loss Prevention

As a savvy LP professional, you probably already have best practices in place. But did you know that there are other security solutions you can leverage?

To help you explore additional options, we want to share an informative whitepaper, "Three Essential Trends in Loss Prevention." This piece highlights advanced security measures that can reduce or eliminate the significant causes of shrink.

---



Bodybuilding.com Breach A Reminder That An Organization's
Biggest Cyber Risk Is Its People
Last week news emerged that leading fitness forum and retailer Bodybuilding.com had experienced a security breach. In a statement on its website, the company said the incident "may have affected certain customer information in our possession" but could not confirm whether any data was actually stolen. For its 9 million-plus registered members, this is concerning news indeed.

After discovering the breach, Bodybuilding.com hired an external security firm to help identify the source, which was traced back to a phishing email targeting staff in July 2018. It may be that just one of the company's 450 employees fell for the attack – but this is all it takes for a threat actor to muscle in. And the cost will already be high, with time and money spent on bolstering defences, handling customers and cooperating with law enforcement.

The breach is a reminder that organizations will always be vulnerable if their non-technical employees lack cyber awareness – no matter how good their security team is. Just as muscular imbalance can lead to injury in bodybuilders, cyber-ignorance can weaken an organization's risk posture. And considering the average data breach costs $3.86 million (as per IBM), providing effective training is the only financially viable option. forbes.com

Survey Shows a Security Conundrum
A new survey illustrates how security executives are forced to embrace conundrums, conflicts, and confusion, in their jobs. The report, from Glasswall Solutions, based on interviews with senior-level security executives in the US and UK, found that 85% rely heavily on employees as part of their defense and 40% consider employees are the sole "last line of defense" for the company - but 40% say employees are a significant source of vulnerabilities. darkreading.com

Shopify Flaw Exposed Thousands of Merchants' Revenue, Traffic Numbers
A security flaw in a Shopify API endpoint has been discovered by a researcher which can be exploited to leak the revenue and traffic data of thousands of stores. Shopify, which accounts for over 800,000 merchants in more than 175 countries, set up a new API over the past year, which gained the interest of bug bounty hunter Ayoub Fathi. This API was meant to be used to internally fetch sales data for graph presentations, but the system was found to be leaking the revenue data of two unnamed Shopify stores, one of which had been removed from the platform. zdnet.com

Supreme Court hears arguments in SNAP retail data case
A decision is expected by the end of June in the fight over Supplemental Nutrition Assistance Program retail data. The Supreme Court heard oral arguments in the case April 22, according to Politico. The issue originated as a public records request nearly eight years ago.

The Argus Leader, the Sioux Falls, S.D., newspaper that first sought the information in 2011, asserts the public has a right to know which companies are receiving reimbursement from the federal program. Organizations including the Food Marketing Institute and the National Grocers Association say the information's release would be detrimental to stores. produceretailer.com

Sen. Warren, Amazon Escalate Feud Over Retailer's Data Use
Sen. Elizabeth Warren and Amazon have gotten into a Twitter scuffle, with the online merchandiser swiping back at suggestions by the Democratic presidential contender that the company exploits troves of data on third-party sellers to edge them out of the market.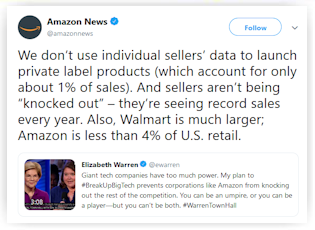 Warren, D-Mass., said that Amazon abuses its online retail dominance in a town hall on CNN Monday, later tweeting that her antitrust policy plank to disrupt "big tech" would keep corporations like Amazon from "knocking out the rest of the competition" by using the retail data collected through its own platform to launch products. law360.com

How hedge fund investors make money off the data you're giving them for free
A simple retail transaction creates hundreds of data points, based on where you shop in the real world or online. Hundreds of companies are part of the alternative data supply chain, and hedge fund investors attempt to trade off that data. Critics say the public should have more control over their data. cnbc.com

Court says police need warrant before accessing real-time phone location data

UK: Theresa May approves Huawei for use in 5G networks despite opposition

Sensormatic Solutions

Enabling Smart, Connected Shopper Engagement and Empowering Store Associates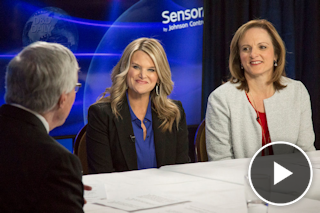 Sensormatic, the brand synonymous with retail loss prevention, now offers innovative store performance solutions that help improve operations, optimize profitability and create memorable shopper experiences. Hear from their experts how Sensormatic's Shrink Management as a Service (SMaaS) empowers LP professionals to more strategically manage shrink with predictive analytics and shoplifting insights, and why Sensormatic's new InFuzion Tag is a gamechanger for the industry.
---

Quick Take 3 with The Zellman Group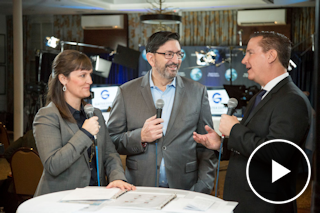 Stuart Levine, CEO, The Zellman Group
with MCs Joe LaRocca and Amber Bradley
Stuart Levine, CEO of The Zellman Group, talks about the changing landscape of civil recovery, reveals his misadventures with the GPS app Waze, and becomes the first contestant of the day to take on Amber's "Lightning Round" of hot-seat questions.


---

The True Cost of Declined Orders
A recent survey on global fraud shows that merchants decline 2.6 percent of all e-commerce orders due to suspected fraud. For orders worth over $100, the rate of transactions declined over fear of fraud is 3.1 percent. For a retailer selling $25 million online annually, this means rejecting orders worth more than $600,000 every year. But the true cost of declines is actually far higher than just the lost sales revenue.

To understand the full cost of declines, one must consider all the factors involved in a holistic risk management approach, including the sales and marketing investment that goes to waste when a good order is declined. Whether online media, SEM, or social media campaigns, e-commerce companies invest considerable funds and energy in customer acquisition and retention—bringing users to the website, bringing them to checkout, and trying to ensure they become repeat customers. cardnotpresent.com

The fastest-growing e-commerce retailer in North America is...
A bed-in-a-box company that offers consumers a one-year "try out" trial period takes top honors when it comes to year-over-year growth in an annual report of online retailers. Nectar was recognized as the fastest-growing e-commerce retailer in North America, according to the 2019 "Internet Retailer's 2019 Top 1000 Report." Nectar's sales surged 525% in 2019.

Rounding out the top five: Hibbett Sports, whose online sales rose 175%; Brandless, up 150%; Hubble, up 145%; and La-Z Boy, up 131%. chainstoreage.com

No free returns? More than half of shoppers won't buy

Site speed is the new competitive battleground in ecommerce
5 ways online retailers can create their own 'Amazon Effect'
---

---

Brea, CA: 4 arrested after Apple store theft, suspects rammed Police cars during pursuit
Tuesday night, Just before 8:45 p.m., police were called about several males stealing cellphones on display. The suspects ran off, got into a car and fled the mall's parking lot. But officers and detectives spotting the fleeing car and tried to pull it over – instead, the vehicle intentionally struck a police vehicle and sped off, police said. Police chased after the car to near Lambert Road and 57 Freeway, with the driver intentionally colliding with police vehicles two more times before a police officer rammed the suspects' car back, disabling it, authorities said.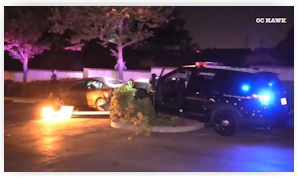 After searching with canines and a helicopter, four suspects were taken into custody, and officers found cellphones. "It was thousands of dollars worth," Hawley said. Officers believe they nabbed all of those directly involved in the crimes, authorities said, though they also believe the foursome may be part of a theft ring. No officer was injured, but one police vehicle had substantial damage to the front and was considered totaled. Two other Brea vehicles suffered minor damage. ocregister.com

Dalton, GA: Kohl's Shoplifting stop turns into Multi- State ORC bust
Investigators said a mother and daughter duo were part of a foursome involved in stealing clothes from numerous stores. Now police are trying to figure out where some of the merchandise was stolen from. He said a clothing theft ring was busted wide open when police moved in on a black Challenger not far from Kohl's minutes after officers responded to a burglary in progress call Tuesday afternoon. "We were able to recover all of the property from Kohl's, the problem is we found a whole lot of other stuff in their car," said Frazier. Evidence photos show numerous piles of stolen high-end clothing. Investigators said about 75 percent of the clothes came from Victoria's Secret, TJ Max, Old Navy, and other stores. Three women and a man were arrested. Dalton Police aren't sure how long this clothing theft ring has been at work but they are asking merchants to check merchandise and surveillance. fox5atlanta.com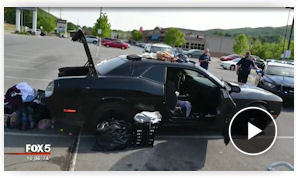 Dickson City, PA: 3 men sought in series of Walmart thefts; targeting Baby Formula and Headphones
Police are searching for three thieves who stole Beats headphones, baby formula and luggage at Walmart stores in Dickson City, Taylor and Pittston Twp. on Monday morning. Taylor Patrolman Brian Holland said the thieves tried to hammer their way into a glass case holding the headphones at Walmart, but failed. They were able to steal 78 cans of baby formula worth $1,300, Holland said. The theft occurred about 4:15 a.m. About 5 a.m., the thieves showed up at the Walmart in Dickson City. Two suspects obtained luggage from the store, then pried open a case, stole 20 to 25 headphones worth $4,800, put them in the luggage and left the store. Police said the thieves also hit the Pittston Twp. Walmart. citizensvoice.com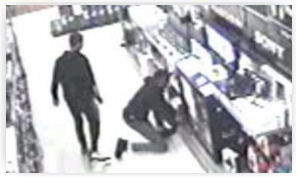 Pinellas County, FL: Man steals $2,500 worth of groceries from Publix
A man was arrested Tuesday after being accused of stealing nearly $2,500 worth of groceries from two different Publix grocery stores in four different thefts. David Taylor, 40, filled his cart and tried to walk out four different times, Pinellas County deputies say. He was confronted and ran away without the groceries each time, the arrest affidavits show. Taylor is accused of stealing, food, razors, lamb, and fusion cartridges. Taylor faces multiple charges for grand theft, resisting arrest without violence, and retail theft. wtsp.com

Woodbury, MN: Man who targeted Menards and Target charged with 5 counts of Felony Retail Theft; estimated $6,000 in merchandise

Sun City Center, FL: Police seeking 2 suspect in $766 theft from Walgreens; possible connection to other cases

Bainbridge, GA: Man goes on two-day, $1,400 theft spree at Walmart

Monument, CO: Two suspects in a Home Depot Theft and passing Counterfeit cash leads to manhunt; 1 arrested

---
Robberies, Incidents & Thefts
Summerdale, AL: Police looking for shoplifting suspect who tried to run over Dollar General manager
Authorities say the male subject was driving and attempted to run over the store manager in the parking lot while escaping from the scene in a gray-silver, newer model Chevrolet Equinox. They say the subject went south on Highway 59 at approximately 9:15 p.m. on Wednesday.
fox10tv.com


Allen Park, MI: Four men spray fire extinguishers inside Meijer store; cause over $53,000 in damages
A loss prevention employee told police that the men were loud and caused a disturbance. After employees asked them to leave, the men grabbed two fire extinguishers and expelled them throughout the store. The store reported damaged merchandise, food and pet food that was worth more than $53,000. thenewsherald.com
---
Sentencing
Cincinnati, OH: $3.4 million in Findlay Market SNAP fraud nets man five years probation
A man accused of helping his brother and sister-in-law run a $3.4 million food stamp fraud scheme through their Findlay Market business was on Wednesday sentenced to five years of probation and thousands of dollars in fines. Randall Busch was convicted of 19 counts of SNAP (Supplemental Nutrition Assistance Program) fraud, which prosecutors said he and his family members committed through Busch's Country Corner. According to the 42-count indictment filed after agents raided their business in May 2018, the trio — Randall, his brother Michael and his sister-in-law Amanda — spent eight years illegally acquiring food stamp benefits from their owners and submitting false reimbursement claims to the federal government.
wcpo.com





---
Submit Your New Hires/Promotions
or New Position
See all the Industry Movement




Feature Your Job Here For 30 Days -
70% Aren't On the Boards
Post your job listing
---

Featured Job Spotlights


District Loss Prevention Manager
Eastern PA/NJ
The District Loss Prevention Manager ensures shrinkage control and improves safety in the stores through proper investigation and training. This position is responsible to provide feedback, guidance and protection for our Team Leaders and Associates. This role has oversight and responsibility for approximately 15-20 store locations...

Corporate Investigations Supervisor
Irving, TX
The Corporate Investigations Supervisor provides leadership and direction to the Corporate Investigators by overseeing investigative processes and work flow. This position is responsible for maintaining consistent execution of processes and support leading to recovery and litigation. The Investigations Supervisor motivates and model's efficiency, effectiveness and productivity with our team, department and company while providing feedback and guidance on both investigations and development...

Field Loss Prevention Manager
Dallas, TX
● Manages and coordinates Loss Prevention and Safety Programs intended to protect Staples assets and ensure a safe work environment within Staples Retail locations
● Manages Loss Prevention initiatives and programs on facility levels which may include a combination of locations within a geographical area; travel required...

Manager, Regional Asset Protection
Bay Area/San Francisco, CA
You will be accountable for execution of asset protection programs within an assigned geographical area. You will be key in assessing and reporting AP vulnerabilities, developing strategies to address vulnerabilities, have a high attention to detail and use critical thinking and good judgement to help make decisions and formulate solutions to work-related concerns...

Manager, Regional Asset Protection
Denver, CO
You will be accountable for execution of asset protection programs within an assigned geographical area. You will be key in assessing and reporting AP vulnerabilities, developing strategies to address vulnerabilities, have a high attention to detail and use critical thinking and good judgement to help make decisions and formulate solutions to work-related concerns...

Regional Asset Protection Manager
Mid-Atlantic Region
The successful candidate will be responsible for the management of the Asset Protection function in their assigned area. Guide the implementation and training of Asset Protection programs, enforcement of policies and procedures, auditing, investigations and directing of shrink reduction efforts...

Manager, Asset Protection Fraud & Investigations
Westchester, IL
The Manager of Asset Protection Fraud and Investigations is responsible for the global enterprise hybrid -ecommerce, digital product and traditional fraud investigation program. Primary responsibilities include conduct and manage analytically driven fraud and loss investigations, evolve fraud mitigation platforms and initiatives; manage a team of ecommerce analysts and internal investigators, maintain case management and financial fraud reporting metrics...

AP Supervisor
Middleton, WI
An individual who is committed to safeguarding the assets of our brand through the education and training of associates, implementation of effective policies and the leveraging of existing and new technology.

This position will be responsible for:
● Maintaining the safety and security and overseeing the Asset Protection offices at our Middleton and DeForest campuses...

Regional Investigator
Westlake Village, CA
This Regional Investigator will support Guitar Center's largest region of stores while influencing and partnering with field leadership across districts and working closely with seasoned AP leaders. Under new leadership, the role of Regional Investigator will have the opportunity to contribute to redefining the department enterprise wide while building their own LP/AP skills...

Area Loss Prevention Specialist
San Francisco Bay Area
We are currently looking for an Area Loss Prevention Specialist to join our team in San Francisco Bay Area. This position is responsible for conducting employee investigations, responding to and providing guidance during critical incidents, and assessing new/current retail store locations...

Area Loss Prevention Manager
New York/New Jersey/Pennsylvania
Our Area Loss Prevention Managers ensure safe and secure stores through the objective identification of loss and risk opportunities. Our Area Loss Prevention Managers plan and prioritize to provide an optimal customer experience to their portfolio of stores. They thrive on supporting and building high performance teams that execute with excellence...

Area Loss Prevention Manager
Northern California
Our Area Loss Prevention Managers ensure safe and secure stores through the objective identification of loss and risk opportunities. Our Area Loss Prevention Managers plan and prioritize to provide an optimal customer experience to their portfolio of stores. They thrive on supporting and building high performance teams that execute with excellence...

Area Loss Prevention Manager -
Seattle, Portland or Salt Lake City
Seattle WA, Portland OR, Salt Lake City UT
Our Area Loss Prevention Managers ensure safe and secure stores through the objective identification of loss and risk opportunities. Our Area Loss Prevention Managers plan and prioritize to provide an optimal customer experience to their portfolio of stores...

Featured Jobs
---
JOB TITLE
COMPANY
CITY/STATE

D

ATE
ADDED

Senior Vice President
SVP Asset Protection

Burlington Stores

Burlington, NJ

Feb. 25

Vice President
VP, Information Security Officer

DSW Inc.

Columbus, OH

Mar. 4
VP, Security

Fox

Los Angeles, CA

April 1
VP Risk Management

Simon Property Group

Indianapolis, IN

Feb. 25
VP of Information Technology

Victra

Raleigh, NC

April 2
VP Loss Prevention

Williams-Sonoma Inc.

San Francisco, CA

April 4

Senior Director
Global Sr. Dir. of Information Security and Risk Management

Coty

New York, NY

Mar. 1
Sr. Dir. Internal Audit & Compliance

Genuine Parts Company

Atlanta, GA

Mar. 8
Sr. Dir. of Global Digital LP & Fraud

Nike

Beaverton, OR

Jan. 29
Sr. Dir. Risk Ingelligence, Global Security

WalMart

Bentonville, AR

Mar. 21

Director
Dir. Corp Security Investigations & Compliance

Avis Budget Group

Parsippany, NJ

April 2
Dir. of Risk Management

Bass Pro Shops

Springfield, MO

Mar. 20
Div. Dir. of AP
Belk
Raleigh, NC
April 18
Dir. Loss Prevention
BMC
Raleigh, NC
April 2
Dir. Asset Protection

Dollar General

Goodlettsville, TN

Mar. 18
Dir., Inventory Accounting
Dollar Tree
Virginia
Jan. 14
Dir. Distribution Asset Protection

Dollar Tree

Chesapeake, VA

Nov. 29
Dir., Global Partner & Fraud Ops

eBay

Austin, TX

Feb. 6
Dir. Risk Management
Goodwill Easter Seals
St. Paul, MN
April 16
Program Dir. of Loss Prevention
Goodwill of the
Finger Lakes

Rochester, NY

Mar. 18
Dir. of Risk Management

Kum & Go

Des Moines, IA

Mar. 8
Dir. Asset Protection (Investigations)

Luxottica

Mason, OH

Mar. 13
Dir. Loss Prevention

Movado Group

Moonachie, NJ

Jan. 28
Dir. of Security Operations

Neiman Marcus Group

Irving, TX

April 2
Dir. Security Operations

Netflix

Los Angeles, CA

March 27
Dir. LP Business Intelligence

Ross Stores

Dublin, CA

Mar. 6
Dir. Ross Investigations & Safety Center

Ross Stores

Dublin, CA

Nov. 29
Dir. Internal Audit - IT

Tapestry

New York, NY

Jan. 29
Dir. Global Security and Safety

Visa

New York, NY

Feb. 25
Dir.Corporate Security

WestRock

Atlanta, GA

April 1

Corporate/Senior Manager
Mgr.| Corporate Investigations - Retail Business Service

Ahold Delhaize USA

Salisbury, NC

July 17
Corporate Security Mgr.

Benjamin Moore

Montvale, NJ

Mar. 20
Senior Mgr. Asset Protection

Taco Bell

Irvine, CA

Mar. 11
Program Mgr. Corporate Security Operations

WeWork

New York

April 3
Mgr. Emergency Management & Planning, Global Safety & Security

WeWork

New York, NY

Mar. 12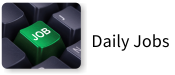 ---
| | | |
| --- | --- | --- |
| JOB TITLE | COMPANY | CITY/STATE |
| | | |
| LP Specialist | Amazon | Obetz, OH |
| LP Team Lead | Carvana | Cleveland, OH |
| LP Manager | Forman Mills | Bronx, NY |
| Manager Corporate AP, Project Management | Home Depot | Atlanta, GA |
| Multi Asset Protection Manager | Home Depot | Pittsburgh, PA |
| AP Specialist | Home Depot | Wadsworth, OH |
| AP Specialist | Home Depot | Kapolei, HI |
| AP Specialist | Home Depot | Bitter Lake, WA |
| AP Specialist | Home Depot | Santa Clarita, WA |
| AP Specialist | Home Depot | Mentor, OH |
| LP Supervisor | Kohl's | Georgetown, KY |
| LP Operations Specialist | Kohl's | Milpitas, CA |
| LP Specialist | Kohl's | Waterbury, CT |
| LP Manager | Super Saver | Grand Island, NE |
| ETL Assets Protection | Target | Auburn, CA |
| District LP Manager | TJX Companies | Owings Mills, MD |
Sponsor this section of the Daily






---

Passion is probably the one trait all employers look for in every search and in every candidate. It's also the one ingredient that's hard to manufacture and almost impossible to fake. Certainly, energy level has a lot to do with it and virtually everyone can pick it up a notch when they need to. But passion is something that's deep and something money can't buy and quite frankly it's worth it's weight in gold because passion motivates people and it's what separates the good from the great. If you've got passion, let it show and, if you don't, try to go find it because every employer wants it.
Just a Thought,
Gus




(content subject to approval)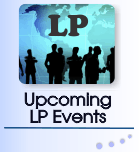 ---
Recruiting?
Get your job e-mailed to everyone... everyday
Post on our Featured Jobs Board!
Not getting the Daily?
Is it ending up in your spam folder?
Please make sure to add d-ddaily@downing-downing.com to your contact list, address book, trusted sender list, and/or company whitelist to ensure you receive our newsletter.
Want to know how? Read Here


36615 Vine Street, Suite 103
Willoughby, OH 44094
440.942.0671
copyright 2009-2019
all rights reserved globally