The D&D Daily Mobile Edition
April 28,

2015



The LP Industry's #1 News Source - Informing, Educating and Instilling a sense of community


Spotlight on Leadership

The Strongest Mentoring Program in the Nation
The International Organization of Black Security Executives (IOBSE)

Marvin Ellison, President of J.C. Penney - Keynote Speaker at 2015 Conference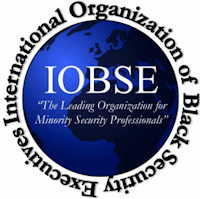 The International Organization of Black Security Executives (IOBSE) was founded in 1982 by Black Security Executives concerned about the relatively small number of minority professionals, and the role black security professionals could have in helping young people. Over the years a number of key retail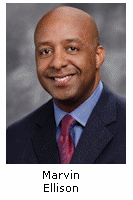 Loss Prevention executives have played an instrumental role in building their conference and their mission of helping young black students across America who are entering the security and loss prevention industry. Keith White, the SVP LP at Gap Inc.; Ray Cloud, Group VPLP Ross Stores; Don Knox, current President IOBSE; Suni Shamapande, currently Director PwC - Performance GRC; Will Baker, Ross Stores; Levell Hedgspeth, LP at Cracker Barrel; Myron Burton, RLPD at Ross Stores; Mike Rock, Div AP Dir. for Wal-Mart; Yvonne Rouse, RLPD Ross Stores; Keltric Goff, ALPM L Brands; and Venus Finley-Akins of Ross Stores; have all dedicated themselves to developing probably the most impactful mentoring program in the entire LP and security industries.
Past Presidents


Over the years, we've witnessed this group take the concept of mentoring to its academic heights, and while everyone talks about mentoring, these executives actually deliver it and then some. More so than any other group this writer has ever seen. Certainly not to minimize any other group's efforts, but the objective of their upcoming conference this week is to teach and develop young people and it's quite impressive. Having attended a number of them and being involved for a number of years by having created and maintaining the IOBSE website, we can attest to the sincerity and depth of their commitment to the young people entering this industry.

As one of the early leaders of the IOBSE, Marvin Ellison, a long-term veteran of retail Loss Prevention and current President of J.C. Penney - and clearly the most successful LP executive in history - is their Keynote Speaker at this week's conference. And ladies and gentlemen, the fact that Marvin Ellison, one of the busiest executives in the retail industry, takes the time to do this and shows his continued commitment to not just the IOBSE but also to the young people entering this industry is evidence enough of this organization's unwavering commitment to developing the leaders of tomorrow.

So, if one of these students happens to come across your desk, you may want to consider getting them involved in your program. Because they're supported, trained, mentored, and committed to making a difference. Just a thought - Gus Downing
Current Officers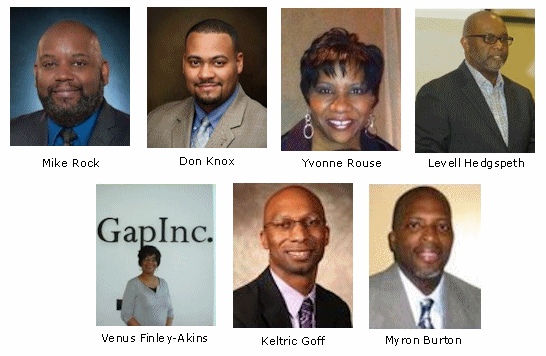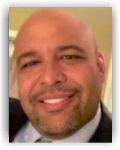 Don Miller was promoted to Vice President Sales & Marketing for Globe Tracker International ApS. Don was previously the Director Global Sales & Marketing for this company for over four years before receiving this promotion. As Vice President of Sales & Marketing, he is responsible for both of those divisions as well as key account management, training and mentoring of the Globe Tracker sales force globally. He is also responsible for setting the marketing direction, solution and product positioning. Globe Tracker offers some of the most advanced tracking devices. These innovative, groundbreaking tracking solutions deliver full, end-to-end supply chain tracking and monitoring of assets and enable business partners to securely and selectively share trade data with each other. Congratulations Don!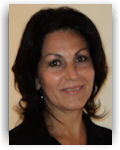 Myrna Petersen was promoted to Regional Director of Investigations for the Southwest Region of Macy's Inc. Myrna was previously the District Director of Asset Protection for the Central Los Angeles stores at Macy's. In her new position, Myrna will be responsible for directing a team of investigations executives directing employee investigations, major crimes, and organized retail crime programs. Myrna will report to John Matas, VP Asset Protection - Investigations/ORC. Congratulations Myrna!

News Brief
Sponsored by WG Security Products, Inc.
Senate Passes Bill Targeting Professional Shoplifters and Other Organized Retail Criminals The New York State Senate today passed legislation (S3822) sponsored by Senator Michael Venditto (R-C-I, Massapequa) to crack down on criminals who try to avoid harsher penalties by committing retail thefts in multiple counties. The bill would allow any county in the state to prosecute someone who participates in a pattern of organized retail theft when at least one of the offenses occurs in a neighboring county. Professional shoplifters and others who participate in organized retail theft are aware of jurisdictional limitations under current state law and avoid committing multiple offenses in the same county to evade harsher penalties. Today's bill closes this loophole by expanding a county's ability to prosecute organized retail crimes that occur in a contiguous county. To give law enforcement officials another tool to curb organized retail crime, one criminal court would be granted jurisdiction over the criminal offenses, people, and property that form a pattern of retail theft. The bill will be sent to the Assembly. nysenate.gov
Amid rumors of another 'purge,' businesses close Tuesday Following rumors on social media of another planned "purge" like the one that led to rioting in Baltimore Monday, Security Square Mall, the Social Security Administration and the Centers for Medicare and Medicaid Services in Baltimore County decided to close Tuesday. Baltimore County Police spokesman Cpl. John Wachter said his agency was aware of the social media rumors and was monitoring the situation. He said the police did not ask the mall to close. Mall management officials could not be immediately reached for comment. A security guard at the mall said the mall was closed. Security Square Mall is located in Windsor Mill on the county's west side. baltimoresun.com
Tour of Looted Baltimore Pharmacy - $200,000 worth drugs destroyed or stolen Joseph Adeola, owner of Best Care Pharmacy Inc. on Pennsylvania Avenue in Baltimore, shows the BBJ's James Briggs what's left of his business on April 28. Looters stole or destroyed $200,000 worth of drugs and stole thousands more in lottery cash, Adeola says. bizjournals.com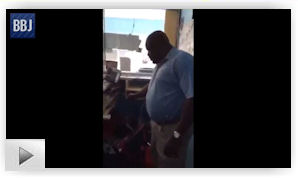 $9.00 won't be the end of it! - Who ends up paying for it? - Switching Pockets
With the minimum wage push across the country and all of the political pressures, especially with the presidential elections starting to heat up, the recent increases retail America has shelled out, will have consequences and this won't be the end of it. In this writer's opinion the $9.00 number will move again before the next president takes office. As the combined pressures of Fight for $15, wage gap publicity, Bangladesh's law suits, police shootings, riots, and the shrinking store base will all have an impact on the general public. And the public is what both parties need to win the presidency.

Now at the end of the day these huge investments, or transfers of cash so to speak, have to be funded and those funds will come from middle and upper management and the vendor community. As same store sales, while certainly not dismal, can't fund these increases. So how does corporate America pay for these increases? It's call switching pockets. You take what's in your one pocket and put it in the other. It's as simple as that. The only problem is somebody's going to feel the pain.

Risk Managers See Reputation Damage as Top Threat Damage to brand and reputation has risen to the top of an annual survey of risks facing global companies amid a wave of product recalls, hacker attacks, fraud investigations, and other headline-grabbing incidents. Aon Risk Solutions noted in its Global Risk Management Survey 2015 that a long list of well-known companies saw their reputations tarnished by unexpected incidents last year. In the 2013 survey, damage to brand and reputation was ranked the number four risk. The risk to reputation and brand poses a major concern for organizations that generate over [$1 billion], since they are under greater media and public scrutiny due to their size and wider name recognition," Aon said. In this year's poll, cyber risk (No. 9) made the top 10 for the first time in the wake of several recent high-profile cyber attacks on major firms. Also in the top 10, in descending order, are economic slowdown/slow recovery, regulatory/legislative changes, increasing competition, failure to attract or retain top talent, failure to innovate/meet customer needs, business interruption, third-party liability, and property damage. cfo.com



Former 7-Eleven franchisee sentenced to 87 months in prison for employing and housing 50 workers - illegal immigrants At the federal courthouse in Central Islip, New York, Farrukh Baig was sentenced to 87 months in prison following his September 22, 2014, guilty plea to committing wire fraud and concealing and harboring illegal aliens employed at 7-Eleven, Inc. (7-Eleven) franchise stores located throughout Long Island and Virginia. "Using the 7-Eleven brand in our neighborhoods, the defendant exploited his alien employees, stealing their wages and requiring them to live in unregulated boarding houses. He now faces time in prison for not only systematically employing illegal aliens, but also for concealing their employment by stealing the identities of children and even the dead," stated Acting United States Attorney Currie. He also stole more than $2.6 million from his overworked and underpaid employees.

According to court filings and facts presented in court, the defendant, who owned, managed, and controlled fourteen 7-Eleven franchise stores during the course of the conspiracy, hired dozens of illegal aliens, equipped them with more than 20 identities stolen from United States citizens, housed them at residences he and his coconspirators owned, and stole substantial portions of his workers' wages. During the scheme, the defendant generated over $182 million in proceeds from the 7-Eleven franchise stores.

This sentence marks an important milestone in the government's ongoing investigation, which is already one of the largest criminal alien employment investigations ever conducted by the Department of Justice and the Department of Homeland Security. In addition to the sentence of imprisonment, the court entered an order forfeiting the defendant's rights to ten 7-Eleven stores in New York and four 7-Eleven stores in Virginia, as well as five houses in New York worth over $1.3 million. In addition, the court ordered the defendant to pay $2.5 million in restitution for the back wages that he stole from his workers. justice.gov

Dollar Tree Stores to pay $2.7M+ in civil penalties - dumpster diving investigation - unlawful disposal of hazardous waste products The judgment, according to Solano County District Attorney Krishna Abrams, followed an investigation into the Virginia Corporations's alleged disposal of ignitable and corrosive liquids, toxic materials, batteries, electronic devices and other e-waste at each of its 480 stores and distribution centers in California. The lawsuit was joined by 46 California D.A.s and two city attorneys, including Solano County. The investigation included statewide inspections of Dollar Tree Stores' Dumpsters by inspectors from district attorney's offices and other environmental regulators who discovered that Dollar Tree Stores was routinely and systematically sending hazardous waste to local landfills, officials said. Dollar Tree Stores adopted and implemented new policies and procedures and training programs designed to properly manage and dispose of hazardous waste, as part of the terms of the final judgment and permanent injunction. Editors note: This is merely one of many cases over the last few years where a retailer's dumpsters were inspected and the retailer fined rather large amounts in California. So there's all kinds of dumpster diving going on on both sides of the fence. thereporter.com

Denver Pharmacy Ignores HIPAA Privacy Rule, Fined $125k - More dumpster diving - Wow it's always in the trash Cornell Prescription Pharmacy, a small, single-location business in Denver, will pay a $125,000 settlement fine and adopt a corrective action plan for failure to comply with the HIPAA privacy rule since its compliance date in 2003. The pharmacy reached a resolution agreement with the HHS Office for Civil Rights after local media in Denver reported that paper records containing protected health information for 1,610 patients was disposed of in an open container on the premises. healthdatamanagement.com

After Target and Home Depot Breaches, Small Lenders Object to Settlements
Small banks and credit unions are banding together in a bid to recover hundreds of millions of dollars in losses incurred from high-profile data breaches at Target Corp. and Home Depot Inc. Angry at being squeezed out by bigger banks, the small institutions now are trying to upend a long-standing industry practice in which card networks Visa Inc. and MasterCard Inc. negotiate settlements with breached merchants and then distribute the proceeds to affected financial institutions. wsj.com

Insider Threat - HP Introduces User Behavior Analytics as part of security analytics portfolio HP today announced HP ArcSight User Behavior Analytics (UBA), a new offering that gives companies visibility into user behavior, delivering a simple, efficient way to detect malicious users within the enterprise. UBA gives enterprises visibility into their users, making it much easier for them to gain information on behavior patterns to help mitigate threats. It helps detect and investigate malicious user behavior, insider threat and account misuse. Therefore, it enables organizations to detect breaches before significant damage occurs by finding the adversary faster. The new offering leverages behavioral data generated by enterprise users along with broader network event intelligence to rapidly detect the most complex threats. hp.com

Fraud, including identity theft, cost Americans $1.7B in 2014 - $2,000 per incident
In 2014, data theft reached record levels. According to the Identity Theft Resource Center, there were 783 data breaches last year, a substantial increase from both the previous year and the previous 2010 peak. In addition, the Federal Trade Commission (FTC) recorded 332,646 identity theft complaints in 2014, up slightly from 2013. The Consumer Sentinel Network (CSN) received nearly 2.6 million consumer complaints in 2014, 13% of which were identity theft complaints, the largest complaint category. Florida reported 37,059 identity theft complaints, or 186.3 per 100,000 people, each the largest figures by far of any state. usatoday.com

NLRB Micro-Union Decision Causes Untold Harm to Retail - Single department unionizing in Macy's store The National Labor Relations Board's decision to recognize a micro-union of workers in just a single department at a Macy's store in Massachusetts rather than the entire store violates longstanding precedents on union organizing, the National Retail Federation and the Retail Industry Leaders Association said today in a friend-of-the-court brief filed with the U.S. Court of Appeals. The case before the court derives from the NLRB's 2014 decision to recognize workers in the cosmetics and fragrance department at a Macy's store in Saugus, Mass., as a bargaining unit, abandoning its previous view that a unit needed to consist of employees from at least an entire store. NRF and RILA point out that the new standard would balkanize retail employees, hamper customer service and impede both employee rights and retail operations. Macy's has appealed the ruling. nrf.com

California retailers enact drought measures

Replacing the Malls of America – Creativity Key to Overcoming Complacency
"Change is inevitable, no matter where you live," said McClelland. "And when a mall is closed, what we need to do is adapt. We need to understand the experience that the mall created, the internet tools that replaced it, and what new experiences are needed in that space to foster commerce." With more mall closures anticipated in the coming years, McClelland notes that these closures are indicators of changes in buyer behavior, not consumer loyalty. "Lack of interest in what the malls have to offer is not a crime of disloyalty or consumerism. It's indicative of supply not meeting demand. Rather than blaming shoppers, we should work together to ensure the cancer of complacency does not set in for local planners and developers. Together, they can drive creative solutions." businesswire.com

New Wal-Mart ID required for no-receipt returns policy making an impact in Elizabethton, Tenn. Elizabethton Police Chief Greg Workman said that a good portion of last year's 408 reported shoplifting cases stem from the Elizabethton Wal-Mart's loss-prevention program, which began as a pilot program at the store about eight months ago. The store is testing a possible companywide policy that requires a customer's identification on items returned without a receipt to combat possible shoplifting. The policy also brings more loss prevention officers. "They're conducting investigations on people making return on a receipt," Workman said, adding that more shoplifting charges resulted from the superstore's new program. johnsoncitypress.com

Pacific Sunwear repost Director of Loss Prevention position April 24th

Best Buy posts two Territory Director, Asset Protection positions today in LinkedIn - West Coast & Central States

Kirklands post Safety and Security Manager - Could be corporate senior position

Mom's Day spending to reach $21.2B - Transactions to hit $172.63 per mom - Up $10 from ly - Highest total ever

Office Depot "implores" shareholders to support Staples merger

Best Buy to Accept Apple Pay

Quarterly Same Store Sales Results
Rent-A-Center Q1 up 8% with revenues up 5.9%
Super Valu Q4 retail food division up 1.1% with sales up 10.4%
The Container Store Q4 down 0.8% with net sales up 3.4% - full year comp's down 1.4% with net sales up 4.5%

WEBINAR - The New Partnership: Loss Prevention and IT

Presented by ARTS, NRF's retail technology standards division

Tomorrow - April 29, 2015, 11:00 am - 12:00 pm

Under the banner of Vector Intelligent Solutions, Vector Security and Industry Retail Group (IRG) are proud to sponsor NRF's upcoming webinar, "The New Partnership: Loss Prevention and IT."

As your advocate in the industry, we invite you to join us on April 29, from 11 a.m. to 12 p.m. EST for this informative session.

Following opening remarks from Steve White, Corporate Vice President of Business Development for Vector Security, you'll listen in on a conversation between experts in Loss Prevention and Information Technology about resources and strategies to help the IT and LP verticals work together to meet the challenges of the emerging loss prevention landscape.
Speakers Include:
Bob Moraca
(moderator)

Vice President,
Loss Prevention,
NRF
Randy Christian

Corp. Manager,
Loss Prevention Technology,
The Kroger Co.
Christian Romero

Director, Security Intelligence,
The Neiman Marcus Group
Register for FREE today. You'll just need to log in to your NRF.com account or create one if you don't already have one. It takes only a couple minutes.

And while you're there, download Vector Security's white paper, "LP Meets IT for Complete Managed Business Infrastructure, Security and Intelligence."

We look forward to your participation!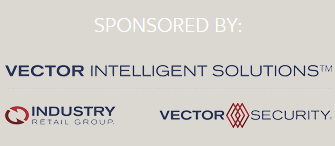 All the news - One place - One Source - One Time
The D&D Daily respects your time
& doesn't filter retail's reality
Report Your News!
(content subject to approval)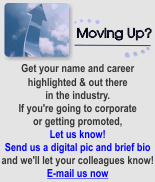 Vendor Spotlight



The New Industry Benchmark in Crime Risk, SecurityGauge Helps Retailers Pinpoint Violent Crime Risk with Unparalleled Accuracy
D&D readers may recall our previous article which showed how SecurityGauge predicts retail shrink with such high accuracy that it empowers retailers to more effectively deploy security resources, reduce shrink, and increase profitability.

But for many retailers, reducing violent crime such as armed robbery is even more important than reducing shrink. Violent crime directly impacts the safety of employees and customers, raises questions of legal liability, and can greatly harm your reputation. When violent crime strikes, it also drains valuable executive resources and can drive large litigation expenditures. Retailers tell us they are looking for solutions that help them address violent crime head on.

SecurityGauge delivers forecasting insights to loss prevention teams with predictive accuracy consistently between 90 and 99 percent for rates of armed robberies, alerts, burglaries and other disturbances. This empowers the loss prevention team to make better informed decisions regarding strategies to prevent violent crime.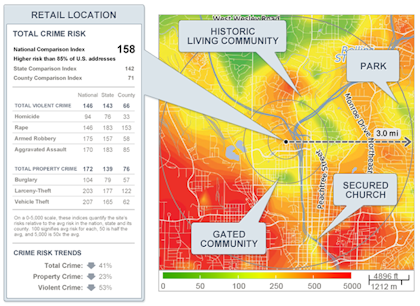 In a recent test of 1,000 stores, SecurityGauge predicted one retailer's armed robbery, burglary, alert, theft and disturbance experiences each with greater than 98% accuracy.

Armed with the unprecedented precision of SecurityGauge, retail store operations and loss prevention teams proactively combat violent crime at stores by:

| | |
| --- | --- |
| - | Objectively allocating new and existing stores into low, medium and high risk categories with tailored security packages for each. |
| - | Presenting vivid SecurityGauge maps to executives to convey risks and gain approval for security plans. |
| - | Establishing a positive environment for customers and employees through proactive rather than reactive identification of stores at highest risk of violent crime. |
| - | Reducing high litigation costs associated with violent crimes at your stores. |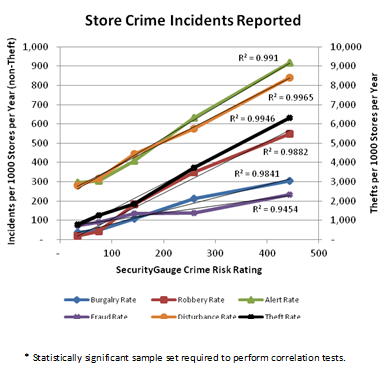 Are robberies and other violent crimes top of mind for you and your executives? Contact us today to discuss how we can perform a violent crime risk test for your organization*.

Visit us to get your FREE SecurityGauge Report at the RILA Asset Protection conference, booth 129 or NRF Protect conference, booth 1450.

About Location, Inc.:
We're inventors focused on location-based Big Data analytics. Many of our SaaS technologies are patented, patent-pending, exclusive or proprietary, and have been refined over a decade of research and real-world validation. We pride ourselves in methodologies of the highest caliber utilizing a rigorous quality-testing regime to ensure precision at every step. We'd love to hear about your biggest challenges and explore solutions with you.


Loss Prevention News Network

New York Metro ORC Alliance
NYC's New ORC Effort
The Start Up - The Vision - The Team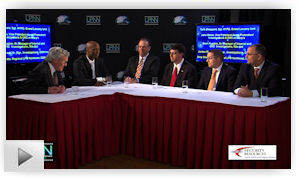 Learn about the New York Metro Organized Retail Crime Alliance from some of the key members who helped launch this key public-private partnership in September 2014 - Tarik Sheppard, Sgt. NYPD, Grand Larceny Unit; John Matas, VP Asset Protection/ Investigations & ORC, Macy's; Sean Huggins, Sr. Manager of Internal and ORC Investigations, Rite Aid; Jordan Rivchun, Sr. Regional LPM, DSW Inc.; and Chip Chiappetta, Regional LPM Northeast, DSW Inc. Hear why the NYPD got involved, what makes ORC in NYC unique, what the most prevalent ORC crimes are, and how the effort to establish a National ORCA is finally coming along.
---
In this LPNN Quick Take, Amber Virgillo chats with Nicholas Khalil, CEO, Checkview. With a customer-first approach built on honesty and integrity, learn why the industry is starting to take notice of Checkview - starting with their satisfied customers.

Solution Providers, have a video or commercial you want to publish? Contact us.


"U-Tip - The Two Minute Tip"
Ed Wolfe, VP of Business Development, WG Security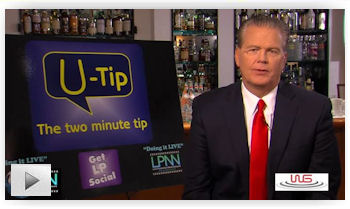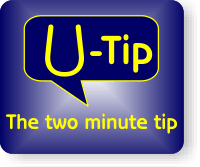 Ed Wolfe, Vice President of Business Development for WG Security, shares a simple piece of advice about budgets in this "U-Tip." In his conversations with customers, Ed always hears the same anguish from LP directors and VP's over their budgetary process. As a 35-year veteran of the LP industry and a former VP of Loss Prevention for various retailers, Ed shares a straightforward way to make budget planning less painful -- Prepare a budget that matches your company's goals.

One little piece of advice could make all the difference in someone's career.

e-commerce

Sponsored by The Zellman Group
How Brick-and-Mortar Brands are Using the Apple Watch The Apple Watch started to arrive at homes over the weekend for the few who managed to make the cut during pre-orders earlier this month. The new device - the first new Apple product since the iPad - has received mixed-to-positive reviews from experts. But, like the iPhone, many believe its portability and accessibility will make it materially important for local tech. The Watch has been open to all developers for less than a month, and there are already over 3000 applications a few days after the first devices shipped. We took a look at a few of the best ways brick-and-mortar businesses are using the Apple Watch to open doors, deliver recipes and even order burritos. The burrito giant made news earlier this month when it announced that it would partner with logistics startup Postmates for delivery in a handful of larger markets. It turns out that the delivery announcement was a necessary predecessor to another announcement later last week: an Apple Watch app. Too busy to pull out a phone to pay for that iced coffee? You can pay with a flick of your wrist at select Starbucks locations. The coffee company has rolled out an app for the Apple Watch that uses Passbook to surface you're Starbucks loyalty card on the watch. Marsh Supermarkets is working with Los Angeles-based startup InMarket to install a system in its stores that will use Bluetooth beacons to "wake up" applications on the Apple Watch and deliver relevant content to shoppers' wrists. streetfightmag.com

Amazon wants to demonstrate drones can deliver cargo safely In its most detailed public disclosure about a proposed service called Prime Air, Amazon is arguing that cargo drones should be allowed to take flight if the online retailer can show they're not going to collide with planes or crash to the ground. The drones, still in development, would mostly fly at least 200 feet off the ground, relying on sensors and computers to select a route to customers' doors and avoid hazards, Amazon said in a request Friday to the Federal Aviation Administration seeking leniency on pending drone regulations. One Amazon employee would operate many drones simultaneously, according to the request letter.

The letter from the world's biggest online retailer mirrors comments by other companies and industry groups seeking flexibility by the FAA that would better take into account the rapid evolution of drone how rapidly drone technology is evolving. Friday was the deadline for companies to formally petition the FAA for changes to the draft regulations, which may still take a year or more to implement. internetretailer.com

Amazon Tests Package Delivery to Car Trunks - Talk about security exposures The Seattle company said a small group of Prime customers in Munich will be eligible to receive packages in the trunk of their cars, even when they aren't there. The test is in conjunction with car maker Audi and shipping company DHL. Under the test, Amazon customers with Internet-connected Audis agree to give DHL couriers electronic access to their trunks and then set the approximate location of their car and a window of time. The couriers then leave the package inside the trunks. wsj.com

Cloud set to take over retail in 10 years: Amazon CTO

"Fraud is not a person - it is a dynamic grouping of statistics that deviate from the norm."
Stuart B. Levine, CFI, CFCI
CEO, The Zellman Group & Zelligent

ORC News
Sponsored by Security Resources
Muskegon County District Circuit Judge sentences ORC habitual offender Aaron Bernard Carter, 52, of Muskegon Heights, 15 months to 20 years MDOC for two cases of first-degree retail fraud, habitual offender fourth, $597.98 restitution/fees/costs in one case, $1,146 in the other; 15 months to 25 years MDOC for one case of organized retail crime, habitual offender fourth, $198 fees/costs; 15 months to 25 years MDOC for two other cases of first-degree retail fraud, habitual offender fourth, $537.98 restitution/fees/costs in one case, $477.99 in the other. mlive.com

Aiken, S.C. 4-20 - ORC couple busted in stolen car after hitting Dillard's at Aiken Mall - repeat offenders Police arrested Marlene Jackson and Morris Morgan in a stolen car after Dillard's advised them the couple had stolen about $900 worth of merchandise. Both subjects were found to have warrants from Tennessee, and the Jeep had been reported stolen from Augusta-Richmond County, Georgia, police said. aikenstandard.com

Aiken, S.C. 4-23 - police arrest 6 for hitting same Dillard's mentioned above for several Michael Kors purses

Two women sentenced for fraud - Part of fraud ring - opening retail accounts with fake California drivers licenses in Idaho- over $40k loss According to the plea agreement, Contreras-Loya engaged in a retail scheme between July 2013 and July 2014, whereby she defrauded retail stores by applying for, and obtaining, credit accounts in the identities of unknowing third party victims. Contreras-Loya then used the credit accounts to fraudulently purchase merchandise and gift cards. Contreras-Loya admitted she received, from her co-defendant Arleen Cifuentes, victim identification information and false California driver's licenses in the victims' names, containing Contreras-Loya's photo. Contreras-Loya admitted that she and her co-defendants executed the scheme on at least fifteen occasions in the District of Idaho. Cifuentes and Contreras-Loya were arrested shortly after executing the scheme at the Boise Town Square Mall. One to spend 2 yrs in federal prison and the other got 3 yrs supervised release with restitution of over $40,000. clearwatertribune.com

Cree employees accused of stealing, selling $90K worth of products Authorities allege a group of Cree Inc. employees set up an eBay store to sell almost $90,000 in unauthorized products from the company. Saturino R. Avila, James A. Barker III and Joshua J. Golden were each charged Monday with conspiracy to commit felony theft-movable property. According to a criminal complaint, company officials discovered more than 400 unauthorized deliveries of Cree products were shipped between July 23 and March 31. Many of those packages were allegedly shipped from Cree's Sturtevant facility, 9201 Washington Ave., to Avila's home. Authorities executing a search warrant at the home Thursday reportedly found two boxes of Cree LED light fixtures in the basement. Boxes were also reportedly delivered to Barker's home. In a statement, Cree, Inc. identified the alleged stolen items as E-conolight, a brand of outdoor and indoor lighting products. journaltimes.com

Fencing Operation: Cook Co, IL State's Attorney's Regional Organized Crime Task Force and the River Forest Police bust ORC Ring Authorities are charging the owners of a West Side JJ Food Mart with reselling goods they knew were stolen from River Forest and elsewhere. "We served about five or six search warrants on Monday [April 20]," said River Forest Deputy Police Chief James O'Shea. The other warrants were used to search the homes and banking institutions used by Jaber Abu-Elreish and Jamal Qteish. Cook County State's Attorney Anita Alvarez alleges the two men used their business as a front for a multi-tiered criminal enterprise that included the alleged purchase of stolen items for about 15 cents on the dollar and paying $20 for each $40 worth of fake purchases placed onto a Link Card. The arrests came after a three-month investigation that was kicked off when Forest Park police arrested a man for stealing eight tubs of baby formula back in February from a Jewel Foods in River Forest. chicagotribune.com

Text message dooms shoplifting suspect
If you're suspected of shoplifting, you shouldn't let a sheriff's deputy see the text of a cell phone message saying you're busted and just gave the officer a false name. Jessenia Gonzalez, 36, of Clermont, found this out Saturday when she was charged with grand theft and proving a false name to a law enforcement officer. A loss prevention officer at Walmart in Clermont said he saw Gonzalez stuff items in a used Walmart shopping bag and head for the Garden Center exit door before she spotted him and turned. Since Gonzalez had not exited the store, no crime was committed. However, Gonzalez then proceeded to the cosmetics department, where she placed more items into the bag and then walked out the front door of the store without paying for them. Gonzalez was held until a sheriff's deputy arrived on the scene. She identified herself as Elizabeth Jimenez and told the deputy everything was just a big mistake: she had received an urgent call from her family and absentmindedly walked out of the store. The deputy asked to look at the woman's phone and saw the following text message to her boyfriend: "I got caught in Walmart. I told them my name is Elizabeth Jimenez." The deputy said Gonzalez stuck with the false name until he found a prescription medicine bottle in her purse with her real name on it, causing her to drop the charade. The total value of the shoplifted items was $462.26. dailycommercial.com

"75 of the pizzas have been recovered." Men try to sell stolen food to Police Two Gambell men were arrested for burglary and theft Sunday when they stole 80 pizzas from a store and tried to sell them to the on-duty police, Alaska State Troopers wrote in a dispatch. Troopers in Nome received reports of a burglary at the Gambell Native Store warehouse at around 10:00 a.m. Sunday in the village of Gambell. Investigations revealed that 29-year-old John Koozaata and 21-year-old Lewis Oozeva of Gambell broke into to the warehouse early in the morning and stole five cases of frozen pizzas which amounted to 80 pizzas valued at about $1,100. "Village police officers received their strongest investigative lead when Koozaata and Oozeva called the Gambell Police Department, attempting to sell the pizzas to the on-duty police officers," troopers wrote. Koozaata and Oozeva were arrested and transported to Nome to be arraigned. Both men are being charged with second degree theft and second degree burglary. "75 of the pizzas have been recovered," troopers wrote. ktuu.com

Tampa shoplifting suspect wore 'Won't Be Caught' shirt Perhaps a woman suspected of shoplifting from a Citrus Park beauty store is getting a little ahead of herself, or is just a bit overconfident. At least based on her attire, as seen on surveillance photos. The photos, taken from a March 15 theft at the Ulta Beauty Supply at The Plaza at Citrus Park in Tampa, show one of two women wearing a black T-shirt with "Won't Be Caught" in large letters written on the front. Hillsborough County deputies say the women entered the store around 3:45 p.m. and stole $1,478 in cologne and perfume before driving away in a newer-model bright blue Hyundai. The suspect wearing the "Won't Be Caught" T-shirt is described as a black female, about 5 feet 5 and 200 pounds. She was also wearing gray pants. tbo.com
Do you have an ORC case to share?
Share your ORC news and help the industry grow

Retail Crime News

Sponsored by NuTech National
Off-duty officer working security stabbed repeatedly in Walmart store in Houston - in critical condition The attack happened before 2 a.m. Tuesday. The suspect allegedly walked up to the police officer near the store's front registers, pulled out a knife and then started repeatedly stabbing her. Other bystanders helped use the wounded officer's handcuffs to contain the attacker until Houston police arrived. The officer was taken to the hospital in critical condition as the suspect was taken into custody. khou.com

Shooting behind O'Reilly's Auto Parts in Fresno leaves man injured Police are investigating a shooting in West Central Fresno that left a man in critical condition. Investigators say a man in his thirties was shot behind the O'Reilly's Auto Parts store at Clinton and Marks around 9:30 p.m. Monday. They say he was hit twice in the neck and the hand. Detectives are trying to figure out what led up to the violence. "It was some sort of argument that transpired... pulled out a gun and shot multiple times at the victim," said Mike Doyle, Fresno Police Department. abc30.com

T-Mobile Robbery suspects in Kingwood, TX took Shots at Witnesses and Police after leading police on a chase Police say four masked men with guns robbed a cell phone store and fled. Their vehicle was first followed by witnesses and then police. The suspects led police on a chase that resulted in two suspects caught. Two suspects are still on the run. The first suspect was found in the bathroom of a Chili's restaurant. The second was caught at a gas station. khou.com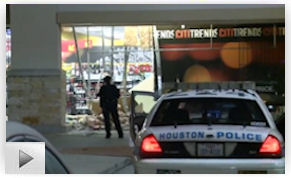 Serial shoplifter from Jersey City talked down from dangerous cliff A serial shoplifter from Jersey City was involved in two accidents yesterday morning and sparked a massive law enforcement response when he climbed a dangerous cliff before he was taken into custody after a long standoff. Vincent Salerno Jr., 35, was charged with leaving the scene of an accident, assault by auto, aggravated assault on a law enforcement officer and multiple motor vehicle violations, said Mike Makarski, spokesman for the Hudson County Sheriff's Office. Salerno has been arrested on shoplifting charges in Morris, Hunterdon, Somerset and Sussex and Warren counties, according to previous reports on NJ.com. Authorities said he was recently released from prison. nj.com

J C Penney's Jewelry counter robbed in the Promenade Mall, Tulsa, OK Tulsa Police are searching for three suspects after a J.C. Penney's jewelry store was robbed Monday night. It happened at the Promenade Mall near 31st and Yale, just before midnight. Police say three male suspects smashed the glass of a jewelry counter. One of them grabbed some merchandise. ktul.com

Masked Suspects Allegedly Cut Hole In Roof Before Robbing Upland, CA Payday Advance Authorities Monday were investigating a robbery at a Payday Advance in San Bernardino County. The incident was reportedly shortly before 9 a.m. at 637 E. Foothill Boulevard in Upland, police said. Two men wearing masks cut a hole in the roof of the store and reportedly ambushed an employee, tied him up and forced him to open the safe, according to a coworker. cbslocal.com

Former Hot Topic Employee Pleads Guilty to Grand Theft in Twin Falls, ID A 25-year-old woman who was a manager at the Twin Falls Hot Topic store has pleaded guilty to grand theft. Brittny Ann Anderson was initially charged with two counts of the felony but prosecutors dismissed one in a plea deal. Hot Topic investigated and found Anderson was pulling items off the racks and ringing them up as returns, court documents said. She pocketed cash from the register and made up fake names and addresses for the return receipts. Prosecutors say she stole $1,634 from the store over the course of a year. magicvalley.com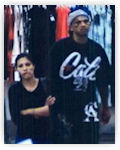 Suspects wanted in connection with Target robbery in Bakersfield, CA Two suspects are wanted in connection with a robbery at the Target in northeast Bakersfield. The suspects entered the Mall View Road store at 6:16 p.m. April 11 and one of them began putting items in her purse, police said. They left without paying and fought with store employees who confronted them. The merchandise was recovered. bakersfieldcalifornian.com

Fernandina Beach police shoot syringe-wielding Wal-Mart robbery suspect

MD nurses found dead at Baltimore Target shopping center were murder-suicide

Walmart and Springfield's police force work together to reduce crime

Shocking moment 'shoplifter' fell 20ft through second floor window of exclusive London store Molton Brown 'after being pursued by police'

Walmart cashier steals $4,810 in Ithaca, N.Y.

Wegmans security guard run down by shoplifter in Manalapan, NJ

Toledo, OH Police seek suspect in 13 smash-and-grab C-store thefts

Two charged in theft of chain saw at Walmart in Maryville, TN

Rowesville, SC Man arrested using fake prescriptions at CVS to get drugs

Robber smash his way Out of B & M Jewelry in Englewood, NJ; owner deployed auto door lock


Robberies and Burglaries
● Circle K - Winston-Salem, NC - Armed Robbery
● Circle K - Clayton, OH - Armed Robbery
● CVS - Flagler Co, FL - Armed Robbery
● CVS - Suffolk Co, NY - Robbery/ Carjacking
● Computer Store - Lansing, MI - Armed Robbery
● Dollar General - Conway, SC - Armed Robbery
● Dollar General - Pilesgrove, NJ - Armed Robbery
● Dollar General - Iredell Co, NC - Theft
● Family Dollar - Henryville, IN - Armed Robbery
● I-Wireless - Norwood, OH - Armed Robbery
● In-N- Out - Odessa, TX - Robbery
● Kroger - Memphis, TN - Shooting
● Kum-N-Go - Springfield, MO - Robbery/ Kidnapping
● Metro PCS - DeKalb, GA - Armed Robbery
● Payday Advance - Upland, Ca - Armed Robbery
● Pit Stop - Sterling, NY - Armed Robbery
● Sav-A-Step - Clarksville, IN - Armed Robbery
● Shell - Houston, TX - ATM Burglary
● T-Mobile - Houston, TX - Armed Robbery
● Uncle Willies - Seaford, DE - Robbery
● Walgreens - Tulsa, OK - Armed Robbery
● 7-Eleven - Portsmouth, VA - Armed Robbery


Featured Job Listings
Sponsored by NuTech National
Feature Your Job Here For 30 Days -
70% Aren't On the Boards
VP of LP
Mattress Firm
Houston, TX
Mattress Firm
Director of LP
Lane Bryant
Columbus, OH
LinkedIn
Director AP
Big Lots
Columbus, OH
Big Lots
Director of LP
PacSun
Anaheim, CA
PacSun
Director Global AP
KFC & PH
Plano, TX
YUM! Brands
Director of AP, Corporate
Dollar General
Nashville, TN
Dollar General
VP Supply Chain, LP & Safety
Ross Stores
Ft. Mill, SC
Ross Stores
Director of Safety
Academy Sports & Outdoors

Houston, TX

Academy Sports & Outdoors


Dir, Pharmacy LP
Rite Aid
Camp Hill, PA
Rite Aid
Dir. Training & Communications - AP
Ralph Lauren
Lyndhurst, NJ
Ralph Lauren
Regional Dir AP
Rite Aid
Warwick, RI
Rite Aid
Regional Dir AP
Rite Aid
Baltimore, MD
Rite Aid
NEW TODAY Territory Dir., AP
Best Buy
Richfield, MN
Best Buy
NEW TODAY Territory Dir., AP
Best Buy
Pleasant Hill, CA
Best Buy
NEW TODAY Territory Dir., AP
Best Buy
Westbury, NY
Best Buy
LP Corporate Sr Mgr
JC Penney
Dallas, TX
JC Penney
AP Manager
Ralph Lauren
New York, NY
Ralph Lauren
Regional LP Mgr
Dunham's Sports
South Central KY, Central TN or NC
Dunham's Sports
Regional LP Mgr
Dollar General
Midland/Odessa, TX
Dollar General
Sr Retail AP Specialist
REI
Bloomington, MN
REI
Coordinator, Corporate AP
Bi-Lo Holdings
Jacksonville, FL
Bi-Lo Holdings
LP Admin. Asst.
National Stores
Gardena, CA
National Stores
LP Operations Coordinator
Restoration Hardware
Corte Madera, CA
Restoration Hardware
LP Analyst
Restoration Hardware
Corte Madera, CA
Restoration Hardware
Market ORC Investigator
Macy's
New York, NY
Macy's
Security Officer
Wegmans
Pottsville, PA
Wegmans
Sales Representative
NuTech National
Maitland, FL
NuTech National
National Account Manager
Vector Security, Inc
TBD
Vector Security, Inc

Limited Time Only - Post Your Multi-Unit LP jobs for FREE - Learn More Here

Daily Job Alerts


Appearing One Day Only
View our Internet Jobs Archives here
Store AP Manager
Home Depot
Houston, TX
Home Depot
Store LP Manager
Kohl's
Yonkers, NY
Kohl's
Dept Mgr LP & Safety
Lowe's
Morehead City, NC
Lowe's
Dept Mgr LP & Safety
Lowe's
Akron, OH
Lowe's
Dept Mgr LP & Safety
Lowe's
Everett, WA
Lowe's
AP Manager in Training
Walmart
Dundalk, MD
Wal-Mart
AP Manager in Training
Walmart
Orange, MA
Wal-Mart
AP Manager in Training
Walmart
Victoria, TX
Wal-Mart
AP Manager in Training
Walmart
Sparta, IL
Wal-Mart
AP Manager in Training
Walmart
Aberdeen, WA
Wal-Mart
AP Manager
Walmart
San Marcos, TX
Wal-Mart
LP Manager Hrly
Sears
Chillicothe, OH
Sears Holdings Corp
LP Manager Hrly
Kmart
Bennington, VT
Sears Holdings Corp
LP Manager Hrly
Kmart
Columbus, MS
Sears Holdings Corp
LP Manager
Kmart
Edgewater, MD
Sears Holdings Corp
LP Manager Hrly
Kmart
Boca Raton, FL
Sears Holdings Corp
AP Team Leader
Target
Flowery Branch, GA
Target
ETL Assets Protection
Target
Pittsburg, CA
Target
AP Manager
Louis Vuitton
Las Vegas, NV
Louis Vuitton

We apologize for the small number of jobs, due to our extensive coverage of the Baltimore
riots. We will resume scouring the web for jobs tomorrow!

Home of the Industry's Original
On the Move

Don Miller was promoted to Vice President Sales & Marketing for Globe Tracker International ApS.
Myrna Petersen was promoted to Regional Director of Investigations for the Southwest Region of Macy's Inc.
Cheyne Collins was named National Loss Prevention Manager for TForce Integrated Solutions.
Shawn Zehel was promoted to National Investigations Manager for Newgistics.
Tony Seidita was named Area Loss Prevention Manager for Bed Bath and Beyond.

Post Your New Job or Promotion!
See all the Industry Movement


Your Career
Sponsor this section of the Daily
How to Work Less and Do More
We all try to find the perfect balance between our working lives and our lives at home, and the key is hiding within your long-established habits. Changing your habits could give you the extra time you've been looking for and a way to get the important things finished. Use these tips from an entrepreneur to grow your company without giving up your time at home. Don't check email in the morning

How to Get the Most Out of 5, 15, 30 and 60 Minutes of Downtime at Work Downtime in our days happen often, but what do you do with that lull in your afternoon? Don't go to your phone and play Candy Crush, and don't browse social media. Spend your five minutes of you time and make the most of it! Get rid of clutter

The Truth about Sleep, Science, and Productivity Who knows what the perfect amount of sleep will make you feel reenergized and keep you productive? Truth is, there is no set number of hours of sleep you should be getting; everyone can function on different amounts of sleep. The other trick is to use your bed for just sleep: no playing games or watching TV, your brain should know bed and sleep are synonymous.

How Using 15 Minutes of Downtime at Work can Realign Your Work-Life Balance Learning how to use those fifteen minutes correctly can help you do work at work, and make the most while at home. Push yourself to stay productive right up to the end of your day, and see what you can get done in 15 minutes.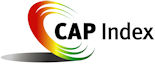 Tip of the Day
Sponsored by Vector Security
The retail environment changes every day and staying in tune with the ebb and flow of it is critical, especially if you want to reach the top of your field. There's much to say about job security and staying with one company most of your career. But if you truly want to reach the top, you've got to be willing to sacrifice, move, and take a risk. And as you can see from the list above retail is a volatile space, but if you keep your eyes open, listen to what's going on around you, take advantage of certain situations, and time it right you'll be able to navigate your way.

Just a Thought,
Gus







Upcoming Events
---
Recruiting?
Get your job e-mailed to everyone... everyday
Post on our Featured Jobs Board!
Reach your target audience in 2015 every day!
Request our 2015 Media Kit
update account / change e-mail
unsubscribe FEEDBACK
www.downing-downing.com

Advertise With The D&D Daily




36615 Vine Street, Suite 103
Willoughby, OH 44094
440.942.0671
copyright 2009-2019
all rights reserved globally