The D&D Daily Mobile Edition
April 29,

2015



The LP Industry's #1 News Source - Informing, Educating and Instilling a sense of community


News Brief
Sponsored by WG Security Products, Inc.
Crowds Scatter as Baltimore Curfew Takes Hold
Armored vehicles lined this battered city's main thoroughfares and thousands of law enforcement officers and National Guard troops worked to maintain order and enforce a citywide curfew Tuesday night, amid scattered reports of unrest after a day of largely peaceful protests. As the curfew went into effect at 10 p.m., hundreds of people remained in the streets near the intersection of Pennsylvania and West North Avenues in blighted West Baltimore, where a CVS drugstore had been looted and burned during Monday night's riots, after the funeral for Freddie Gray, who died after suffering a spinal cord injury in police custody this month. There were some reports of arrests, and police fired pepper-spray balls to disperse crowds, who had earlier stood their ground despite entreaties from religious leaders and community activists. Shortly before midnight, Police Commissioner Anthony W. Batts said, "The curfew is in fact working."
nytimes.com
Baltimore Riots Dent Retail
After days of riots in Baltimore, retail "is definitely going to be negatively affected," said Mike Evitts, vice president of the Downtown Baltimore Partnership. "Businesses are open. There's an abundance of law enforcement. But people are staying away - in terms of the customer base. We're developing a marketing campaign to help patronage return." Members of the National Guard standing in line today in front of the Inner Harbor couldn't be good for business. The city has been under siege since last Thursday when 25-year-old Freddie Gray, a suspect in police custody, died of severe spinal cord injuries. wwd.com

Baltimore Residents At a Loss After Riots Close Some CVS Stores Hundreds of people gathered at a West Baltimore corner Tuesday where a CVS pharmacy stood empty and charred from Monday's riots. In a building next door, a dozen senior citizens watched the news and wondered where they would now buy their groceries and prescriptions. CVS Health Corp. closed three area stores on Tuesday because of damage and safety concerns for employees. CVS spokeswoman Carolyn Castel said the company is "formulating our rebuilding plans" for the two heavily damaged stores. In addition to the five outlets that were closed earlier Tuesday, she said the company shut at least another six stores Tuesday evening due to safety concerns for employees and customers. We are really focusing today on a safe work environment for our employees, but being mindful of servicing our patients who have medical needs," she said. wsj.com

Gang members help prevent riot at Baltimore mall Gang members, including Orlando "Magic" Gilyard, a Bloods gang member dressed in red, were among the first to arrive at the mall this afternoon. Their message to any potential rioters: go home. I'd rather be out here dealing with my brothers, giving these dudes some tough love rather than see the police shoot them down," Gilyard said. "I don't want to see these kids get shot down." wusa.com

Day after Baltimore Riots LAPD Police Commissioner approves body cameras for LAPD - Are Security Guards & Off Duty Officers working retail next? And will cameras be required in all LP offices? Los Angeles will become the largest city in the nation to equip all its patrol officers with body cameras, after a divided Los Angeles Police Commission on Tuesday gave its final approval during a heated debate that highlighted lingering concerns about how the cameras will be used. The 3-1 vote that signed off on the LAPD's rules for the devices comes as police departments across the nation are considering whether to use the body cameras to provide a better record of officers' actions after a series of racially charged police killings. On Tuesday, two police commissioners got into a tense exchange over whether police officers should be allowed to review the footage before writing their reports or giving statements to internal investigators. latimes.com

U.S. Seeks Criminal Charges Against Lumber Liquidators - Over 103 class-action lawsuits filed - Stock down 50% - CFO leaving The Justice Department is seeking criminal charges against Lumber Liquidators in an ongoing investigation over imported products. In March a report on CBS' "60 Minutes" said that Lumber Liquidators' laminate flooring made in China contains high levels of formaldehyde. Lumber Liquidators Holdings Inc. has said that it complies with applicable regulations for its products. In a regulatory filing Wednesday, Lumber Liquidators said that the Justice Department was seeking criminal charges against it under the Lacey Act. The company, based in Toano, Virginia, also disclosed that it is aware of more than 100 pending class-action lawsuits against it related to its Chinese-made laminate flooring.

On a conference call with investors, CEO Robert Lynch said the company had spent more than $15 million on the issue during the quarter, including $10 million it has set aside to deal with the Justice Department investigation, millions more in professional and legal fees and nearly $2 million for an indoor air testing program it is offering to concerned customers.

Lynch also announced that the company would be sourcing more of its laminate flooring from Europe and North America and less from China "in response to customer demand." But the change-which he acknowledged will hurt already declining profit margins-is unlikely to head off regulators, who appear to be closing in on the company.

The company is also dealing with pressure at the state level. In the SEC filing, the company said it is "fully cooperating" with information requests from various state attorneys general about its Chinese laminate flooring. nytimes.com yahoo.com cnbc.com

Disgruntled former 7-Eleven Asset Protection executive and unethical attorney get disqualified by Judge in suit against 7-Eleven In a lawsuit where 7-Eleven terminated franchise agreements with Saroj Patel, Inc. in California, a disgruntled former 7-Eleven Asset Protection executive had actually contacted the plaintiffs attorney offering to help their case by offering testimony unfavorable to the Asset Protection program at 7-Eleven. Below you'll find a portion of the detailed report published in a news source trade publication for franchise owners.

A district judge ruled that Gerard "Jerry" Marks and his law firm Marks & Klein are disqualified from further participating in a franchisee lawsuit against 7-Eleven, Inc., claiming unlawful termination. His decision was centered on how Marks paid a witness, a former employee of 7-Eleven's asset protection department, to testify against the convenience store franchisor on how it treats franchisees.

As background to the case, Dilip Patel v. 7-Eleven, Inc., filed in March 2013, the complaint alleges that 7-Eleven terminated the franchisees' stores in Riverside, which violated the California Franchise Relations Act and other state codes. They also claim the franchisor breached the implied covenant of good faith and fair dealing, and committed false imprisonment of franchisees. Testimony tells of how store owners were kept isolated in conference rooms for many hours at a time while 7-Eleven asset protection specialists questioned and threatened them.

The judge's decision explains that the employee, Kurt McCord, contacted attorney Jerry Marks by email in February 2014, "pitching" the idea that he could provide evidence of 7-Eleven's alleged misconduct against franchisees to assist with his litigation against the corporation. McCord's 7-Eleven employment is documented to be from May 2013 to February 2014. In his analysis McCord wrote, "I could tell that some stores were getting prioritized for take-backs for the wrong reasons, and I can provide evidence to this." He also expressed that he was disgusted with 7-Eleven's investigation operations, and also represented via text message to Marks that he "loves it when 7-Eleven is in deep s**t."

The judge said McCord offered his services to Marks as a loss prevention consultant for $300 per hour with a $2,500 minimum. Marks later hired the former employee formally stating that McCord would advise whether the interview techniques and circumstances, relative to franchisees, were proper as to both 7-Eleven interview directives, as well as to professionally accepted loss prevention interview ethics and practices.

McCord then produced a document with specific information about how 7-Eleven's asset protection program operates, and a general summary of proper interview techniques and analysis of 7-Eleven's interview with franchisees. The former employee's "certification" also contained information of his experience working in the asset protection department, discussion of 7-Eleven's interview with the franchisees in the lawsuit, and his descriptions of franchisor/franchisee relationships and how the asset protection industry traditionally works.

From this document, attorney Marks drafted a "certification of Kurt McCord." It was later signed and filed in this case. Marks paid the former employee $2,500 for his work. The judge said that 7-Eleven alleges that Jerry Marks and Marks & Klein improperly paid McCord for the "fact testimony" contained in these documents and then moved to disqualify the franchisees' attorneys in the case, or, alternatively, to revoke their pro hac vice privileges.

A footnote in the judge's decision tells that Marks and his firm used another analysis prepared by McCord in a separate case against 7-Eleven, along with the analysis in this case, to create the "certification of Kurt McCord." It also states, "McCord was paid $5,000 for his work on that separate analysis."
In conclusion to his 26-page analysis of 7-Eleven's operation McCord explains that what he witnessed while working at 7-Eleven was not the actions of a legitimate asset protection/loss prevention program. He felt it was his duty to expose these injustices.

After hearing arguments from both sides, the judge concluded that McCord was not qualified to testify in these areas as an expert witness. "Furthermore, even if McCord's testimony contained some proper expert analysis, it also contains fact testimony regarding defendant [7-Eleven]. The court holds that McCord was improperly compensated for that fact testimony."

According to the court, the witness, Kurt McCord, has "serious credibility problems." Among other things, the court found that, Mr. McCord "lied about his mother's death to get time off work from 7-Eleven then demanded further compensation because his co-workers allegedly mistreated him while he was grieving this 'death.'"

On April 14, the United States District Court for the Central District Of California disqualified attorney Gerald Marks and his law firm Marks & Klein, LLP, from any further participation in a lawsuit Marks had brought against 7-Eleven on behalf of a 7-Eleven franchisee. The court disqualified Marks for ethical misconduct. It held that Mr. Marks had violated the California Rules of Professional Conduct for lawyers by paying a witness for fact testimony. The court stated that Mr. Marks's conduct threatened "the very integrity of our judicial process" and that it had to impose a sanction "that actually punishes counsel for his ethical wrongdoing." The court emphasized that even though disqualification of a lawyer is a "drastic measure," it was necessary in this case because of Mr. Marks's "ethical violation."

When it comes to representing franchisees, Mr. Marks and his firm are repeat ethics offenders. Marks & Klein has also been disqualified, on the basis of ethical misconduct, from representing Quizno's franchisees in a lawsuit it had brought against Quizno's. View the judge's order to disqualify counsel here bluemaumau.org

Audit - identify - investigate - apprehend - "Wherever they're going to be" The senior vice-president of technology/CIO of Walmart Canada speaking about how retail is changing says. "What's changing is that the option set for them (customers) to get those things is growing dramatically faster than it has before. We have to figure out how to work with them wherever they're going to be." Editor's Note: And if that's the case then LP and IT Security has to figure out how to audit - identify - investigate - and apprehend dishonesty wherever they're at as well. Which certainly changes the various investigative channels and touch points. Just a thought. itworldcanada.com

HBC in talks to acquire German chain of department stores Hudson's Bay Co. is looking at buying German department store chain Kaufhof for potentially as much as $2.6-billion (U.S.) - more than HBC paid for Saks Inc. in 2013. HBC, which operates the Hudson's Bay department stores in Canada and bought the upscale Saks Fifth Avenue chain for $2.4-billion in late 2013, is eyeing more acquisitions as it looks to expand beyond North America. theglobeandmail.com

LPRC hosts Toys"R"Us' Director's Council Meeting at Innovation Lab Chris Gillen and nine Toys'R'Us LP executives utilized the LPRC's Innovation Lab as part of their Retail Learning/Meeting Space package. Day 1 included seminars with Dr. Read Hayes introducing theory and principles of criminology and research methods, followed by a private offender interview session. On Day 2, their new knowledge was put to the test, as the LPRC team assisted with brainstorming and design of a Toys"R"Us project initiative. If your team is interested in utilizing the LPRC's lab space for a meeting and learning seminar, please contact mike@lpresearch.org.

London is the UK's identity theft capital
London identity theft rates almost three times higher. retailfraud.com

Michigan-based SpartanNash buying N. Dakota chain

Quarterly Same Store Sales Results
Carter's Q1 retail segment up 0.7%, OshKosh up 5.2%, with sales up 11.9% & 14.9% respectfully
Couch Q3 North American comp's down 23% with NA sales down 24%
All the news - One place - One Source - One Time
The D&D Daily respects your time
& doesn't filter retail's reality
Report Your News!
(content subject to approval)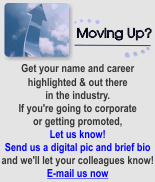 Vendor Spotlight




Another Successful User Conference for LP Software!

Over 70 clients from 40 different companies in attendance
LP Software just wrapped up another very successful user conference. More than 70 clients from over 40 different companies attended the 2015 User Conference, held in Elmhurst, Illinois, earlier this month. The annual event consisted of two and a half days of intensive hands-on training, workshops, client speakers, new product showcasing and networking! Some of the content included new release information, new product and module discussions, Implementation & Product Management, Training Your End Users and much more!

We enjoyed seeing clients and meeting new faces. We would especially like to thank our client speakers - Rush Enterprises, Kroger, Goodwill Central Indiana, and Luxottica. Their contributions were truly appreciated!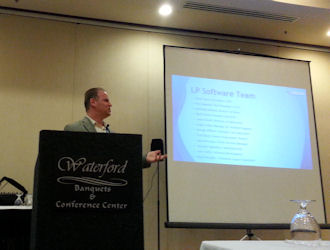 LP Software President, Brian Eskra, giving
opening speech to kick off the conference.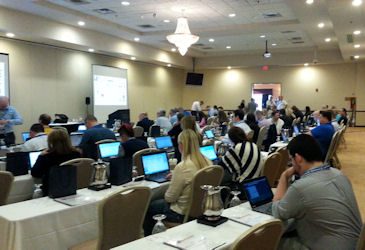 Clients anxiously await at the opening morning
of the conference.
Here is what some of our attendees had to say:

"I enjoy attending the conference each year to not only see the up and coming changes, but to gain ideas on better ways to utilize the software. The multitude of classes and the one-on-one technical time offered during the conference are some of the other benefits."
~ Beth Walt - Asset Protection, Stein Mart

"Our organization just upgraded to the newest version of LPMS/CAMS/Smart Alerts just days prior to the conference, so it was great to learn about all of the new features and enhancements. It was also interesting to look at all of the future possibilities forthcoming with the .net release."
~ Goodwill Central Indiana

We would also like to thank the generosity of our sponsors - Palmer Reiffler & Associates and PROTOS Security.

We look forward to our 2016 User Conference - Details to be released soon!

If you are interested in learning more about LP Software's suite of software products (LPMS-Loss Prevention Management System, CAMS-Compliance Audit Management Software, ERMS-Employee Relations Management Software or SRMS-Service Request Management Software), visit our website www.LPGuys.com, sales@LPguys.com or call us at 708-361-4310

Loss Prevention News Network

Kroger's LP
Adding Value to a Retailer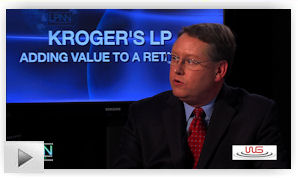 In 2008, Karl Langhorst became the first Director of Loss Prevention for The Kroger Co., a decentralized monolithic retailer that never had a true corporate LP program or function. Thus began a 2-year transformation that involved rolling out the district LPM position, taking the LP Specialist job in-house, managing corporate rollouts, and developing relationships throughout the organization both corporately and in 18 different divisions. Hear how Karl was able to build a successful LP program at Kroger through strong partnerships and realigning the company's thinking on loss prevention.
---
LPNN Quick Take #17


Amber and Joe

talk with Tarik Sheppard, Sgt. NYPD, Grand Larceny Analytical Unit, in this LPNN Quick Take. Sgt. Sheppard was instrumental in helping set up NYC's first public-private ORC partnership last year. Hear how LAAORCA's model on the West Coast helped influence the newly formed NYMORCA.


Solution Providers, have a video or commercial you want to publish? Contact us.


"U-Tip - The Two Minute Tip"
Ed Wolfe, VP of Business Development, WG Security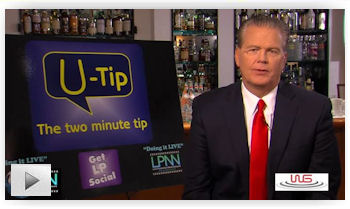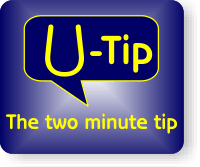 Ed Wolfe, Vice President of Business Development for WG Security, shares a simple piece of advice about budgets in this "U-Tip." In his conversations with customers, Ed always hears the same anguish from LP directors and VP's over their budgetary process. As a 35-year veteran of the LP industry and a former VP of Loss Prevention for various retailers, Ed shares a straightforward way to make budget planning less painful -- Prepare a budget that matches your company's goals.
One little piece of advice could make all the difference in someone's career.

e-commerce

Sponsored by The Zellman Group
200K eCommerce Sites At High Risk For Hack
New data shows that there may be have been a "massive vulnerability" in the Magento eCommerce Platform that could have a significant impact on the security of the eCommerce Market. It was recently announced that gaps were discovered in eBay's Magento eCommerce platform that could impact thousands of online shops. The report shows that the security vulnerability could impact as many as 200,000 online shops. The report indicates that this security flaw could open millions up to credit card fraud and could put the data of online shoppers at risk. The flaw, as it's explained gives the hacker the ability to breach online sites using the Magento platform - and its customer's payments data. The vulnerability enables hackers to bypass the security in place and take over the store's online database, which is where the credit card theft could occur. pymnts.com

UPS' eCommerce Package Price Increase Delivers Profit The company cited higher eCommerce package prices as one of the driving forces behind its quarterly profit of $1.02 billion, which was a 10.5 percent increase, year over year. UPS also posted a Q1 revenue of $6.36 billion, a 5.3 percent increase. An increase in online retail has been a particular high point for UPS, which has shifted its business model to appeal to the eCommerce boost in recent years. pymnts.com

Report: Path to online purchasing is nonlinear
According to research data, consumers are not spontaneously window shopping via online stores or casually browsing product pages. Instead, they are utilizing multiple devices to extend their shopping experience and influence purchase decisions, creating a nonlinear path to purchase that today's marketers need to understand and embrace. Not only do modern shoppers take a nonlinear path to making their purchases, it's how they regularly shop. A quarter of the online shoppers surveyed made an online purchase at least once a week; consumers from the 30-39 age group were the most active online shoppers, according to the study, with 37 percent of that age group making a weekly purchase. retailcustomerexperience.com

Apple Pay Adds Discover, Reaching All Major U.S. Networks

"Fraud is not a person - it is a dynamic grouping of statistics that deviate from the norm."
Stuart B. Levine, CFI, CFCI
CEO, The Zellman Group & Zelligent

ORC News
Sponsored by Security Resources
Update - Shoplifting ring of 21 targeted Lowe's stores in 5 Western Pa. counties Cranberry police issued warrants for 21 people implicated in a shoplifting ring targeting 11 Lowe's stores in five Western Pennsylvania counties. Seven suspects have been arrested, said Cranberry police Sgt. Chuck Mascellino. Mascellino said drug addiction, primarily heroin, motivated the thefts, which involved stealing items from one store and returning them to others for credit. They would then sell the store cards to pawn shops for 50 or 60 cents on the dollar," he said. The stores were in Allegheny, Beaver, Butler, Lawrence and Mercer counties. The gift cards turned up in states as far away as Illinois and South Carolina. Mascellino said the suspects stole small, high value electronic goods and tools worth a total of about $28,000 between Feb. 9 and April 15. Nineteen of the suspects are from Beaver County, Mascellino said. One is from Kittanning, and another is from Columbus, Ohio. Police charged all with theft and racketeering. triblive.com

West African gang 'Yahoo Boys' member, 3rd of 21 members, pleads guilty in federal court - work-at-home scheme costing millions Criminal charges say that the gang would buy bank account and personal information from hackers, steal money, and then send cash or goods to Africa. Often, unsuspecting third parties would be enlisted through work-at-home scams or fake online romances into sending the stolen money or fraudulently purchased goods to South Africa or Nigeria. Investigators say they've found thousands of victims of the scam in the United States, who have collectively lost millions of dollars. sunherald.com

Michigan man - part of traveling credit card fraud gang - sentenced to two-and-a-half yrs in federal prison for Boise retail fraud crimes According to documents filed in federal court, Stewart was part of a traveling group from Detroit who used counterfeit credit cards to purchase general-use charge cards at 10 stores throughout Twin Falls, Boise and Meridian. idahopress.com


Sheriff's Office busts coupon theft ring in Greenville, S.C.
Two Greenville men and a detention center officer and his wife have been arrested after authorities said thousands of dollars worth of coupons were stolen from the Spartanburg Herald-Journal's distribution center. Spartanburg County investigators said two of the suspects were caught during a surveillance operation Sunday at the distribution center. The men were seen on video stuffing coupons into trash bags, an incident report said. Authorities said the coupon thefts had been happening for about four months. The investigation is ongoing, and more charges are expected, Letterman said. greenvilleonline.com

Queensbury, NY Walmart Loss Prevention apprehends 2 women pushing out $1,000 in merchandise Two Fort Edward women were arrested Tuesday on felony grand larceny charges for allegedly trying to steal more than $1,000 worth of items from Wal-Mart on Route 9 in Queensbury, police said. Alicia L. Berg, 25, and Kimberly A. Baker, 36, were charged after store security caught them trying to push a cart filled with items that hadn't been paid for out of the store, according to the Warren County Sheriff's Office. Both women were charged with fourth-degree grand larceny. poststar.com

Two Lusby Women Arrested for Shoplifting at Kohl's On April 21, 2015, St. Mary's County Sheriff's Office responded to Kohl's Department Store for a reported theft. A loss prevention employee observed 2 female suspects conceal several pieces of merchandise. Both suspects then left the store passing all points of purchase. The suspects were able to flee in a vehicle, however responding deputies located the car. The suspects were later identified as Sara Ann Jones, 20, and Haley Marie Gott, 18, both of Lusby, were in possession of over $270.00 in stolen merchandise. smnewsnet.com
Poppy seeds target of shoplifter in Brandon, MS; Investigators say man used poppy seeds to make form of morphine Brandon police said a man was stealing poppy seeds from a grocery store to make a homegrown form of morphine or heroin. William Marshall, 22, is charged with two counts of shoplifting, police said. photos helped police make the arrest. Marshall surrendered to police and investigators said he confessed to what he was doing with the poppy seeds. According to police, Marshall had as many as 20 cans of poppy seeds that he had stolen from two Kroger locations. Investigators said Marshall used them as part of a recipe he found on the Internet to manufacture the drug using over-the-counter products. "Something this simple, an everyday item, being turned into a narcotic -- I was floored when I heard about it," Chief William Thompson said. Marshall set up a lab in his car and parked at Shiloh Park to mix the highly addictive drug, according to Brandon police investigators. Marshall stashed the ingredients under a nearby bridge, police said. "They are having to find more and different ways -- whether or not they are new or old ways -- in order to get that high because they are addicted to the (opiate) drugs," an undercover Brandon police officer said. wapt.com
Long Beach Bookstore Owner Sentenced in Textbook Theft Ring A Long Beach bookstore owner was sentenced to state prison Tuesday after pleading no contest to charges he orchestrated a scheme to steal thousands of textbooks with the help of employees from four school districts. Corey Frederick, 44, pleaded no contest to four felony counts of embezzlement and one felony count of bribing a public officer, according to the Los Angeles County District Attorney's Office. Frederick, who owned Doorkeeper Textz, was sentenced to 5 years and 8 months in a state prison and must also pay $793,306 in restitution to the Los Angeles Unified School District, according to county officials. Investigators said Frederick paid more than $200,000 in bribes to a dozen employees of LAUSD and school districts in Inglewood, Lynwood and Bellflower over the course of two years. Some employees received as much as $47,000 for the stolen textbooks. Frederick and a dozen other people were charged in August 2013, and all but one person has now been convicted, according to the D.A.'s Office. labusinessjournal.com

Serial shoplifter face years in prison
Do you have an ORC case to share?
Share your ORC news and help the industry grow


Retail Crime News

Sponsored by NuTech National
26 arrested in European crackdown on the illegal horsemeat trade An investigation ran by Eurojust, reported that it has put a halt to an organised crime network involving the illegal trade of horsemeat. The result saw a seizure of 800 horse passports and €37,000 in cash. According to Eurojust, between 2010 and 2013, 4,700 horses unfit for human consumption were slaughtered and introduced into the legal food chain with 400 horse passports with "anomalies" were found in France alone. The Police and judicial authorities were involved from France, Belgium, Germany, Ireland, Luxembourg, the Netherlands and the UK. The "common action day" investigation was centered in France, the Netherlands and Belgium and involved many searches of commercial and private premises. retailfraud.com
Suspect killed during Dollar General Armed Robbery, shootout in New Orleans A 21-year-old man was shot to death during an armed robbery in New Orleans East. A massive police presence remains Wednesday morning following a shootout at a New Orleans East Dollar General, located in the 10600 block of Chef Menteur Highway. The incident happened just before 10 p.m. Tuesday. New Orleans police responded to the store after receiving reports of an armed robbery in progress. Officers say they surrounded the store and observed several individuals exiting the rear of the store. Police say there was an exchange of gunfire outside of the store between the suspects and police. A 21-year-old male suspect was shot in the chest during the exchange, officers say. He was pronounced dead at the scene. A 23-year-old man was also taken into custody at the scene. New Orleans SWAT and Louisiana State Police also responded to the scene. wafb.com
South Africa: Armored Truck Guard killed outside Duran Mall A cash in transit guard was shot dead by armed men at a Durban mall on Tuesday afternoon. Hans Mabunda,44, a guard with Fidelity Security was picking up cash boxes from two stores at the Phoenix Plaza Shopping Centre when he was attacked. The attackers fled on foot with an undisclosed amount of cash. iol.co.za

Teen dead after high-speed chase following True Religion burglary at the Outlet Shoppes of Atlanta Police say an Atlanta teenager is dead after a high-speed chase ended in a crash early last week in Woodstock. Events leading up to the death of 16-year-old Ladarrius McSwain began after an alleged burglary at the Outlet Shoppes of Atlanta. Woodstock Police were dispatched to the True Religion store around 4:43 a.m., April 20, in reference to the burglary in progress. "Officers attempted to catch up to the vehicles where one wrecked near Highway 92 at Wade Green Road." GSP spokesperson Franka Young said the individuals were traveling at a high rate of speed in an Acura. The driver, identified as Tora Gordon, 23, of Atlanta, lost control of the vehicle in a curve, traveled across the eastbound lanes, struck a curb, overturned and collided with a retaining wall. McSwain, who was in the passenger seat, was killed in the wreck. Gordon, authorities said, was transported to an area hospital with injuries. Young said charges are pending. The GSP confirmed Monday morning that the case still is open. Police believe more suspects could be at-large. ledgernews.com

Flash Mob Arrests made after overnight looting near Ferguson, MO A Dellwood gas station was looted during a night of protests and violence in Ferguson. The looting began around 1:40 Wednesday morning when nearly 50 people entered the Mobil, located on West Florissant and Chambers. The store's owner told News 4 the Mobil was open and the door was unlocked when the looting began. He said the cashier was out of the store checking the parking lot when the looters entered the store. Dellwood police have arrested five people in connection with the looting. The Mobil was also looted right after the shooting of Michael Brown and on the night of the grand jury announcement but the store's owner said this is the most violent incident yet because someone threw a brick through a front window. kmov.com
Walmart, JCPenney smash and grab Jewelry Thefts Connected in Tulsa, Ok. The search is on for a group of thieves who smashed JCPenney jewelry cases Monday night at Promenade Mall while people shopped. It's the second violent smash and grab in a Tulsa store within a week. newson6.com

Pennsylvania man admits to 8 Hampden Co, MA Rite Aid and CVS Armed Robberies A 44-year-old Harrisburg, Pennsylvania man on Tuesday admitted to robbing Oxycodone in 2013 from eight pharmacies in Chicopee, Westfield, Holyoke and Longmeadow. In most of the robberies, Dario Albizu-Ventura would hand a note to the employee demanding oxycodone, show a gun in his waistband, make employees open the safe and jump over the pharmacy counter to take the drug. The gun was a pellet gun, but it is still an armed robbery because the victims would not have known it was a pellet gun. Albizu-Ventura was sentenced to eight years in state prison followed by five years probation by Hampden Superior Court Judge C. Jeffrey Kinder. Assistant District Attorney Lee Baker said, "It's clear the crime spree was fueled by a rather serious substance abuse problem." masslive.com
FBI involved after robbers hit Henrico 7-Eleven store The FBI was called to help Henrico Police investigate an overnight robbery at the 7-Eleven at 3600 Mechanicsville Turnpike, near East Laburnum Avenue and Byron Street. "The FBI is involved because of our Central Virginia Violent Crimes Task Force which focuses on serial, armed commercial robberies," FBI spokeswoman Dee Rybiski said. "We can confirm the arrests of two suspects, on (state) armed robbery charges brought by the Henrico County Police Division; and that these suspects are being held pending federal charges. No further details to be released." wtvr.com

Deputies arrest two in Chino identity theft case involving hundreds Deputies arrested two women on Tuesday after a simple credit card theft investigation revealed a larger scale operation that unearthed hundreds of identity theft victims, officials said. Josephine Chai, 30, and Jessica Duong, 25, both of Chino, were taken into custody after deputies served a search warrant at Chai's Chino home. Detectives uncovered what they described as an identity theft ring allegedly led by Chai. Authorities recovered dozens of allegedly forged or altered credit cards issued in the suspect's name, as well as other names; several computers; an embossing machine; a credit card manufacturing machine; several card encoders; foil used to emboss fraudulent credit cards; a card encoder; several stock credit cards; a money counter; and hundreds of documents containing the personal information of other probable victims, including bank statements, bills and other mail. Deputies also discovered a 3D printer that was actively creating a lower receiver for an AR-15 type assault rifle. dailybulletin.com

Michigan man hit 10 stores in $9,000 Identity Theft, fraud in Idaho A Michigan man will spend more than two-and-a-half years in federal prison for aggravated identity theft and credit card fraud committed in southern and southwestern Idaho, U.S. Attorney Wendy J. Olson said Tuesday in a news release. Brandt Stewart, 29, will also serve three years of supervised release once he's out of prison, U.S. District Judge B. Lynn Winmill ordered. According to documents filed in federal court, Stewart was part of a traveling group from Detroit who used counterfeit credit cards to purchase general-use charge cards at 10 stores throughout Twin Falls, Boise and Meridian. Along with co-defendant Myron Pardon, Stewart caused losses of almost $9,000, Olson stated. Some of the cards they fraudulently used belonged to legitimate account holders, which led to the aggravated identity theft charges. idahopress.com

Cargo Theft: Arrest made in $1 Million theft of Lysol, Mucinex, ketchup and mustard stolen from freight yard in Pendergrass, GA A man has been arrested in connection to a theft of close to $1 million worth of household products that were reported missing from some tractor-trailers outside a warehouse in Jefferson. Sgt. James McNatt with the Jefferson Police Department said employees with Reckitt Benckiser reported two missing trailers outside the warehouse located on H D Robinson Blvd in Pendergrass in January. An investigation determined that Russell Scott Tittle, 42, a contract employee hired to move trailers around was the last person with access to the trailers, McNatt said. "Both trailers had merchandise on them and were supposed to be taken to Old Dominion and were to be transported," said McNatt. "Eventually they recovered their own trailers on their overflow lot and they were empty." Stolen items included Lysol products, Mucinex DM and condiments like ketchup and mustard, McNatt said. mainstreetnews.com

Kittanning, PA man sentenced on forgery; Police find 3 sheets of un-cut $20's Douglas had been wanted in Armstrong County for credit card fraud when he fled from police during a traffic stop in New Bethlehem on Aug. 19. He was driving his friend's mother's car without her permission. Three sheets of counterfeit $20 bills, a cutting board and ruler were found in the car after Douglas was captured. He has been jailed while awaiting sentencing. triblive.com

Newark, NJ men charged in spree of smash-and-grab ATM thefts across Essex County Police have arrested two men in connection with the smash-and-grab thefts of 19 ATMs from businesses around Essex County, authorities said today. Levell Burnett, 38, and Mark Smith, 32, both of Newark, after being charged with various counts of theft, burglary and conspiracy. nj.com

Jewelry thieves target Lewisburg, WV store
Police in Lewisburg are searching for a man and woman wanted in connection with the theft of $2,000 in jewelry from a local business. The theft occurred around 12:30 p.m. on Friday at the Lewisburg Diamond and Gold on North Jefferson Street. The man and woman were seen leaving the business driving a white Dodge pickup truck. wvva.com

Finish Line Associate busted for Internal Theft at the Connecticut Post Mall

UK: A 3 man Distraction Team steals 33 bottles of Jack Daniels for from Thorley Supermarket

UK: Jail for Halifax man who threatened to stab Tesco security guard with 'dirty needle'

Armed Robbery reported at Jared in the Outlet Shoppes in Atlanta; merchandise valued at over $800,000

Kay Jewelers in the Greenwood Mall, Greenwood, SC the victim of a Grab and Run, merchandise valued at $2,500

Kay Jewelers in the Green Hills Mall, Nashville, TN hit with a Grab and Run; merchandise valued at $6,299

Fred Meyer Jewelers in Tillamook, OR reported a Grab and Run; merchandise valued at $4,500


Robberies and Burglaries
● Big "S" Drugs - Pelion, SC - Burglary
● Circle K - Winston-Salem, NC - Armed Robbery
● CVS - Overland Park, KS - Armed Robbery
● CVS - Holtsville, NY - Theft
● Dollar General - New Orleans, LA - Armed Robbery/Suspect killed
● Dollar General - Shreveport, LA - Armed Robbery
● Hungry Howie's - Charlotte, NC - Armed Robbery
● Medicine Shoppe - Mercer Co, PA - Robbery
● Pick N Shop - Beaumont, TX - Armed Robbery/ Clerk killed
● Piggly Wiggly - Wagener, SC - Robbery
● Rite Aid - Maple Shades, NJ - Armed Robbery
● Royal Farms - Cheswold, DE - Robbery
● Scivally's Grocery - Gainesville, FL - Robbery
● 7-Eleven - Portsmouth, VA - Armed Robbery


Featured Job Listings
Sponsored by NuTech National
Feature Your Job Here For 30 Days -
70% Aren't On the Boards
VP of LP
Mattress Firm
Houston, TX
Mattress Firm
Director of LP
Lane Bryant
Columbus, OH
LinkedIn
Director AP
Big Lots
Columbus, OH
Big Lots
Director of LP
PacSun
Anaheim, CA
PacSun
Director Global AP
KFC & PH
Plano, TX
YUM! Brands
Director of AP, Corporate
Dollar General
Nashville, TN
Dollar General
VP Supply Chain, LP & Safety
Ross Stores
Ft. Mill, SC
Ross Stores
Director of Safety
Academy Sports & Outdoors

Houston, TX

Academy Sports & Outdoors


Dir, Pharmacy LP
Rite Aid
Camp Hill, PA
Rite Aid
Dir. Training & Communications - AP
Ralph Lauren
Lyndhurst, NJ
Ralph Lauren
Regional Dir AP
Rite Aid
Baltimore, MD
Rite Aid
Territory Dir., AP
Best Buy
Richfield, MN
Best Buy
Territory Dir., AP
Best Buy
Pleasant Hill, CA
Best Buy
Territory Dir., AP
Best Buy
Westbury, NY
Best Buy
LP Corporate Sr Mgr
JC Penney
Dallas, TX
JC Penney
NEW TODAY Safety & Security Mgr
Kirkland's
Brentwood, TN
Kirkland's
AP Manager
Ralph Lauren
New York, NY
Ralph Lauren
Regional LP Mgr
Dunham's Sports
South Central KY, Central TN or NC
Dunham's Sports
Regional LP Mgr
Dollar General
Midland/Odessa, TX
Dollar General
Sr Retail AP Specialist
REI
Bloomington, MN
REI
Coordinator, Corporate AP
Bi-Lo Holdings
Jacksonville, FL
Bi-Lo Holdings
LP Admin. Asst.
National Stores
Gardena, CA
National Stores
LP Operations Coordinator
Restoration Hardware
Corte Madera, CA
Restoration Hardware
LP Analyst
Restoration Hardware
Corte Madera, CA
Restoration Hardware
Market ORC Investigator
Macy's
New York, NY
Macy's
Security Officer
Wegmans
Pottsville, PA
Wegmans
Sales Representative
NuTech National
Maitland, FL
NuTech National
National Account Manager
Vector Security, Inc
TBD
Vector Security, Inc

Limited Time Only - Post Your Multi-Unit LP jobs for FREE - Learn More Here

Daily Job Alerts


Appearing One Day Only
View our Internet Jobs Archives here
Manager, Region LP
AutoZone
Portland, OR
AutoZone
LP Manager
Herberger's
Blaine, MN
Bon Ton Stores
AP Manager
Home Depot
Carpentersville, IL
Home Depot
Area LP Manager
JCPenney
Amherst, NY
JCPenney
District LP Specialist
Smith's Food and Drug
Las Vegas, NV
Kroger
LP Specialist
King Soopers
Colorado Springs, CO
Kroger
AP Manager in Training
Walmart
McAllen, TX
Wal-Mart
AP Manager in Training
Walmart
Jacksonville, AR
Wal-Mart
AP Manager in Training
Walmart
Douglas, AZ
Wal-Mart
AP Manager in Training
Walmart
Palestine, TX
Wal-Mart
AP Manager in Training
Walmart
Lake Elsinore, CA
Wal-Mart
AP Manager in Training
Walmart
Vancouver, WA
Wal-Mart
LP Manager Hrly
Kmart
Terre Haute, IN
Sears Holdings Corp
LP Manager Hrly
Kmart
Burnham, PA
Sears Holdings Corp
LP Manager
Macy's
Camp Hill, PA
Macy's
Assistant LP Supervisor
Macy's
Salem, NH
Macy's
LP Manager
Macy's
Boulder, CO
Macy's
Regional LP Manager
Columbia Sportswear
Portland, OR
Columbia Sportswear

Home of the Industry's Original
On the Move

| | |
| --- | --- |
| | Dan Krumme was promoted to Vice President, Branch Manager - St. Louis, MO for Cam-Dex Security Corp. |
Cody Anderson was named Asset Protection Manager for Walmart.
David Lee Bowen Jr. was named Asset Protection Manager for Walmart.

Post Your New Job or Promotion!
See all the Industry Movement


Your Career
Sponsor this section of the Daily
How to take AIM at Conflict
Conflict that is unaddressed will not simply disappear. It's important to have an open mind when it comes to conflict as well as an open door for people to come talk to you. One way to do this is to take AIM at the conflict: Attitude, Intention and Message. All about positivity

3 Alternatives to Venting at Work That Have Better Results for Everyone In the daily grind of work, annoyances and inconveniences are going to come up. Oftentimes our initial response to these stressors is to complain. Sure you may feel good to let it out, but it can be destructive to workplace morale and your reputation. Here are some other things you can do. Cool down

A 10-Minute Meditation to Help You Solve Conflicts at Work When approached with conflict it's crucial that the interaction taking place is not defensive. You need to have a relational agility with the person coming to you with the conflict so that a compromise can be reached. One tool that can help is practicing meditation

3 Tips to Turn Difficult Conversations into Productive Ones Having a difficult conversation are especially hard when you're the leader or if you've never had a negative talk with someone before. If handled correctly they should lead to increased performance. According to one study, 81% of employees saw positive outcomes that started with workplace conflict. Here are some tips to make these talks easier. Think positively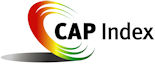 Tip of the Day
Sponsored by Vector Security
It's all in the prep! What an understatement. Preparation is the footer to all successful programs, trips, interviews, rollouts, virtually everything. Quite frankly, it's also the lack thereof that leads to most failures. One cannot over prepare for anything they do, but the key is, once prepped, having the faith in yourself to pull it off. There's an imaginary line you cross when you get close to the time you have to perform where you've got to put down the prep and relax right before the game starts so to speak and just rely on your memory and instincts to kick into gear. It's almost like you need time to let your brain take a break right before the gun sounds so you can allow your focus to take hold and your instincts to take over. Prep-Focus-Perform, what a rhythm!

Just a Thought,
Gus







Upcoming Events
---
Recruiting?
Get your job e-mailed to everyone... everyday
Post on our Featured Jobs Board!
Reach your target audience in 2015 every day!
Request our 2015 Media Kit
update account / change e-mail
unsubscribe FEEDBACK
www.downing-downing.com

Advertise With The D&D Daily




36615 Vine Street, Suite 103
Willoughby, OH 44094
440.942.0671
copyright 2009-2019
all rights reserved globally