The D&D Daily Mobile Edition
May 1,

2015



The LP Industry's #1 News Source - Informing, Educating and Instilling a sense of community



Civil Demand Associates, Inc. Announces Janice McCort, CFI
Vice President of Business Development

Appointment Aligns with Growth Initiatives for Nation's Oldest Civil Recovery Firm

Civil Demand Associates, Inc. (CDA), today announced the appointment of Janice McCort as vice president of business development. McCort brings decades of experience in retail loss prevention to the nation's oldest, most established civil recovery firm. The announcement comes on the heels of CDA's recent acquisition by Irvine, California-based BP Law Group, LLP in February 2015. By expanding CDA's executive leadership and, now with access to BP Law Group's extensive network and resources, CDA will expand its reach in the retail sector and enhance solutions and services for its clients.

A seasoned loss prevention professional, McCort brings a respected background in civil recovery and retail executive management to the company. She has held high-level positions within multiple May Department Store divisions including: Hecht's, O'Neil's, May-Ohio, May-CA and Robinson's-May. Most recently, she served as a loss prevention and risk management consultant for specialty retailers and independent retail contractors. Prior to that, McCort spent five years heading up business development for a civil recovery firm.

"Civil Demand Associates is honored to bring Janice McCort on board," said Frank Luciano, CDA's president and chief executive officer. "With more than 30 years of experience in loss prevention, Janice's proven knowledge and demonstrated ability to foster client-partners closely aligns with CDA's vision of expanding its reach and offering of superior services to an even broader segment of retailers in need of support and expertise in civil recovery matters."

Expanded Executive Team Fosters CDA Growth, Client Service Offerings

McCort will join CDA's leadership in the further development of programs and solutions to reach new clients, bringing the company's dedicated focus and stellar reputation in civil recovery practices and collection services to a wider audience. CDA, a pioneer in its industry, was formed in 1987 to help retailers effectively and affordably recover loss from theft while helping to deter shoplifting and employee dishonesty. The company has continued to pave the way and achieve numerous milestones in the industry. CDA was the first to specialize in retail theft cases, accept electronic transmission, offer online case management, offer automated court restitution collections and demand point.

As a subsidiary of BP Law Group, LLP, CDA will now have the network and power to fulfill its industry demands. In addition to an extended team of attorneys and legal professionals, CDA will have access to a call center and a more cost-effective ability to achieve compliance standards critical the loss prevention industry.
Here are the 22 Executives 'Moving Up' as reported in the Daily in April
Acklands-Grainger named Christine Sampaio Security and Loss Prevention Manager in Canada.
Albertson's-Safeway Group named Kathleen Smith, CFI Vice President of Asset Protection.
Bloomingdale's promoted Steven Pace to Operating Vice President - Loss Prevention & Risk Management.
Dollar General named Tim Bartkowiak Divisional Director, Asset Protection.
Dollar General named Brian Morrison Director of Asset Protection - Distribution Centers.
Dunham's Sports promoted Tom Cairns, CFI to Senior Regional Loss Prevention Manager.
Five Below named Brad Reeves Sr. Manager of Asset Protection.
Globe Tracker International ApS promoted Don Miller to Vice President Sales & Marketing.
Half Price Books named William Wilson, Jr. Corporate Manager of Loss Prevention and Security.
L Brands promoted Alan Swayne, CFI to Director, Office of Brand Protection.
Macy's named Alisa Dart Vice President Asset Protection.
Macy's named Pamela Velose Regional Vice President Asset Protection - Southeast.
Macy's Inc promoted Myrna Petersen to Regional Director of Investigations for the Southwest Region.
NPC International named Sal Miele Director of Loss Prevention.
Roger Dunn Golf Shops named Michael Mata Director of Loss Prevention.
STANLEY Security Retail named Jonathan Rosman President.
Sears Holdings Corporation's named Johnny Custer, CFI Director of Analytics for the Asset & Profit Protection unit.
The Zellman Group, LLC named Lauren Danchick Sr. Manager of Recovery Client Services.
Tilly's promoted Michael Burch, CFI to Divisional Vice President, Loss Prevention and Risk Management.
Toys R Us promoted Alex Baker to National Manager of Investigation (East).
VF Corporation promoted David Wood to Sr. Manager of Loss Prevention/Risk/Sustainability.
Walmart promoted Anthony Williams to Director of Asset Protection - Northeast Division.

News Brief
Sponsored by WG Security Products, Inc.
Regis Corporation Q3 results press release 'Prioritizes Asset Protection' & Gives Update on AP progress - A rarity to see
Regis Corporation (NYSE: RGS), a leader in the haircare industry, with 9.567 salons worldwide, 40,000 associates, and annual revenues exceeding $1.8B, and whose primary business is owning, operating and franchising hair salons, today reported results for its fiscal third quarter ended March 31, 2015 versus the prior year. In the opening paragraph Dan Hanrahan, President and Chief Executive Officer, commented,
Our focus remains unchanged, emphasizing leadership development, technical education programs and asset protection as key mandates to deliver longer-term sustainable growth and profitability." Our team is laser focused on implementing the tools we are investing in around salon leadership development, technical education, and asset protection.
In it's own paragraph they discussed the progress of their AP program with the following: "Asset Protection.
Our Asset Protection team continued helping our stylists and salons improve their sales performance and salon profitability. Through our
stylist asset awareness program
and salon visits, they are
encouraging field leaders and stylists to make the right choices
to optimize their individual success and revenues of Regis. During the third quarter, the Asset Protection team conducted approximately
900 awareness training sessions and salon visits
, bringing our year to date total to approximately 2,700. Positive sales improvements from these visits were sustained in the third quarter, as our
field leaders hold salons accountable for acceptable asset protection behaviors."
Also, senior management has always included their Asset Protection efforts in their quarterly reports ever since they hired their first Vice President of Asset Protection Ken Warfield in February 2014.
Of special note is that Ken has been so successful there that he was promoted to
Senior Vice President Operations Premium Division this past February.
Prior to this Ken spent 8 years in the salon industry with Ratner Companies from 2002 to 2010 which had over 1,200 salons.
Editor's Note: It's a rarity to see an organization place such an emphasis on Asset Protection and publically talk about it's associates "making the right choices". Which speaks to not just the importance of what they're trying to do but also to the confidence they have in their current AP team. And taking into consideration the environment, with thousands of individual stylists operating rather independently in the salons, it would be easy to see how just not ringing up clients could happen. Especially given the fact that most stylist build long term clientele that could be scheduled off the books easily or even stolen outright.
As that industry is filled with individuals who aspire to operate their own salons, the term "insider threat" takes on a much broader definition.
With all of that said, obviously this is a much more difficult business model to control and one that would need such an emphasis and a strong AP team that focuses on relationship building, training and auditing. And after reading the press release it's obvious that the AP effort and model has been successful and will continue to be.
businesswire.com
Ex-Albuquerque Police Chief Who Gave Birth to Retailers ORC Info-Sharing Model in 2006 - Accused of Violating Ethical Laws in Auditors Report
New Mexico's auditor released a report
accusing Albuquerque's ex-police chief of violating state law by brokering a lucrative contract to outfit city police with body cameras
while serving as a consultant for the maker of the devices, Taser International, TASR 8.11 % Inc. The report, released by state auditor Tim Keller on Thursday, found that former Albuquerque Police Chief Ray Schultz had improperly pushed for a $1.95 million, no-bid contract between the city and Taser in 2013 to purchase body cameras and other equipment. Mr. Schultz had taken a consulting job with Taser that began several months before he retired from the police department last year-at the same time that he was working to help procure the body camera contract, according to the audit. The report also said that
during the contract negotiations in August 2013, Mr. Schultz wrote an email to a Taser representative assuring the company that "everything has been greased so it should go without any issues." We've got a clear situation where the chief of police of our state's largest police department was in clear violation of numerous ethics codes for procurements," said Mr. Keller, who has referred the matter to state and local prosecutors. "What is most disappointing is that we have a person in a position of power who felt he was above the law and brazenly so." Editor's Note:
Chief Schultz was a well know speaker at numerous ORC events around the country and helped pioneer the ORC sharing info. model in 2006. Claiming to be the first police department in the nation to roll it out and successfully use it. The Daily interviewed the former Chief in an LPNN episode linked
here
at the New England ORC conference a few years ago.
wsj.com
Hacked Firms Could Keep Quiet Under New U.S. Law if no exposure to fraud Several proposals of the data privacy law winding their way through Congress would allow companies to decide whether a breach of consumer data merits notifying customers. Under the proposals, moving through both chambers of Congress, companies would need to quickly notify customers about an intrusion if they believe there's a risk that the breach would lead to serious identity theft or fraud. But if companies believe there is no reasonable chance that a breach will hurt customers, the proposed legislation would allow them to keep it under wraps. wsj.com

How Companies Are Mining Data to Mitigate Risks
Threat analysis and predictive analytics-using data to help find indicators of possible risks or potential violations-are allowing companies to identify threats and assess their plans and policies for how well they are meeting the risk, compliance and reputation challenges that come with protecting their businesses. The software analyzes information that would require hundreds of individuals to comb through manually, sorting it and using keywords and known slang terminology to identify potential threats such as an organized protest, an attempt to disrupt a product launch or an actual attack on a mall or other public space, said Mr. Martin. This information allows companies to build actionable intelligence plans to mitigate these threats in advance, said Mr. Martin. "Public shareholders judge a company on how it responds" to these incidents, he said. "They want them to be active and proactive, and to understand that they are mitigating the risks to the business. wsj.com

University of Phoenix To Offer 2 New Degrees In Security Management - Focused on Retail Loss Prevention & Asset Protection The institution introduced the Associate of Arts in Security Management and the Bachelor of Science in Security Management degree programs in security management designed to meet the demands of this expanding U.S. security industry by providing aspiring professionals with advanced training. The demand and interest in the U.S. security industry are aligned as 42 percent of working adults have some level of interest in security-related careers or have worked in security, law enforcement or other criminal justice-related fields. The U.S. security industry is a $410 billion annual market, with millions of jobs that span nearly every sector of the global economy, according to data from ASIS International.

The Associate of Arts in Security Management will prepare students to work in loss prevention and asset protection, specifically in the retail industry. Potential jobs include surveillance, investigation, loss prevention and asset protection. Nationally, organized retail crime alone costs the industry $30 billion annually, making these positions critical components to supporting and protecting the U.S. economy.
The Bachelor of Science in Security Management will train students in risk mitigation and crisis management applicable across multiple industries, including energy, manufacturing, hospitality and gaming. This degree will prepare students for jobs in risk assessment, risk mitigation, crisis management and continuity planning.

Editor's Note: This is a major milestone for our industry and anyone and everyone who hasn't pursued your degree and is committed to the retail industry needs to complete this regardless of what level you're currently at. As one of the major reasons this industry has not been recognized or represented nationally in academia is that the Department of Labor has never identified our community, retail Loss Prevention or Asset Protection, as a separate class in the security employment sector. Interestingly enough just a few years ago they did recognize IT security, as it represents the strongest growth sector in the United States out of all jobs, and one of the strongest worldwide. universityherald.com

California's Prosecutors Strike Gold In Retailers' Dumpsters & NY Prosecutors dumpster diving next year! What's in your trash? In recent years, California prosecutors have accelerated enforcement actions against California retailers who are alleged to have improperly discarded seemingly benign retail items that may nevertheless classify as "hazardous waste" under federal or state law. The California Attorney General's Office and local district attorneys - who can use the proceeds from multimillion-dollar settlements to fund their internal operations - have settled with a number of big-box retailers that operate in-state facilities. These retailers include home improvement stores, pharmacies, supermarkets, warehouse stores and even a cable provider. Pursuant to these public settlements, California retailers have been forced to overhaul their hazardous waste management practices and pay the government tens of millions in civil penalties.

Now New York appears poised to follow the lead of California prosecutors by enforcing against retailers whose New York operations are suspected to violate hazardous waste control laws under the federal Resource Conservation and Recovery Act (RCRA) and/or New York's complementary laws and regulations. In January 2015, New York's Department of Environmental Conservation (DEC) announced that it will initiate an enforcement campaign against retailers with the ambitious goal of establishing hazardous waste-related compliance by all businesses in New York within the year. law360.com

NYC PD police Chief Bratton Explores Giving Warnings in Lieu of Arrests for Minor Offenses - Decriminalization - Shoplifting not mentioned yet Mr. Bratton, speaking to reporters on Thursday, said that he was exploring the possibility of officers' giving arnings in lieu of arrests, or even criminal summonses, when confronting first-time offenders for minor violations of law. Editor's Note: No where in the article was shoplifting mentioned. But one can assume it will come up at some point as NYC looks to start the decriminalization process that's now becoming a national trend. nytimes.com

L.A. Port police chief indicted in fraud scheme - collusion & kickbacks with software developer for criminal alert app "MetroWatch" Similar to an ORC alert, the app called PortWatch, was designed to help port workers, city officials and San Pedro residents share information about the harbor and alert authorities to possible criminal activity. The indictment alleges that Boyd helped PortWatch's developer tailor its responses to the Port of Los Angeles' contract proposals, edited the company's contract with the port so that he, as police chief, would be responsible for overseeing the progress and development of the application, and met with then-Los Angeles City Atty. Carmen Trutanich and then-Mayor Antonio Villaraigosa regarding PortWatch. Boyd never informed city and port officials that his firm, BDB Digital Communications, had an agreement with the same company to receive a share of revenue from a similar app that was in development, MetroWatch. The charges accuse him of hiding his business links to the software developer he was helping win a contract at the port. "Boyd, defrauded the city "by means of bribery and kickbacks" and provided confidential information about the port to the software vendor. Boyd and the software developer planned to market and sell MetroWatch to law enforcement agencies across the country. latimes.com

Wal-Mart Sued By Patron Shot By Employee in Conway, AR An employee at a central Arkansas Wal-Mart with a history of mental illness stalked a woman throughout the store before shooting her, the woman claims in court. Lori Denise Martin sued Wal-Mart Inc. on April 27 in Faulkner County Circuit Court for the February 1, 2014, shooting that she says left her with permanent injuries. Martin says in her complaint that her shooter, Myron Lamar Terrell, "had a history of mental problems" and a criminal record that made him "a potential danger to business invitees of Wal-Mart." "On the day of the incident ... Myron Lamar Terrell stalked plaintiff through the Wal-Mart store before shooting her," Martin says. "The stalking of the plaintiff was visible and obvious on video cameras located throughout the store. Defendant had security employees who were responsible for monitoring those video cameras. Those employees were negligent in either failing to monitor the video cameras or in failing to recognize that plaintiff was being stalked and failing to take measures to protect the plaintiff from Myron Lamar Terrell," the complaint says. Terrell, 30, is facing attempted capital murder and felony drug charges, according to a criminal indictment in Faulkner County. Terrell was committed to the Arkansas State Hospital Forensic Services in June 2014 for mental health treatment. courthousenews.com

Texas Senate backs felony cargo theft rule - $23M loss between 2012 and 2014 The Senate voted 30-1 on Wednesday, April 29, to advance a bill that would establish cargo theft as a specific offense and impose escalating fines and punishment based on the value of goods. The bill awaits further consideration in the House. landlinemag.com

Democratic lawmakers look to raise minimum wage to $12 - becoming focal point of 2016 election

Oregon bill to ban criminal record question on job apps passes in House advances to Senate

Sephora exec: Apple Pay adoption tied to staff education

Sears & mall developer Macerich joint venture buys 9 stores from Sears Holdings - 3rd real estate deal this month

NY settles wage case with 13 KFC's on behalf of 700 current & former workers

Quarterly Same Store Sales Results
Tuesday Morning Q3 comp's up 6.5% with sales up 3.8%
Publix Q1 comp's up 5.3% with sales up 6.8%
Canada's Jean Coutu Q4 comps up 3.4% with revenue up 4.2%, full year comp's up 2.3% with revenue up 2.9%
CVS Q1 comp's up 1.2%, pharmacy comp's up 4.2%, front store comp's down 6.1% with net revenue up 11.1%
Regis Corp. Q3 comp's down 0.7% with sales down 3.7%


Loss Prevention Foundation Announces New Board
and Academic Members
The Loss Prevention Foundation (LPF) announced the selection of its newest board members to assist in governing and providing strategic direction for the Foundation at its recent board meeting. The following individuals have accepted the nomination and have been approved by the board to serve on the Foundation's Board of Directors:

Michael Limauro
Vice President,
Asset Protection
Weis Markets
Tina Sellers
Director of Loss Prevention
Delhaize America
"The Foundation continues to strive for a broad range of industry perspectives so we can serve the loss prevention/asset protection industry in an informed and comprehensive manner," said Gene Smith, LPC, president of The Loss Prevention Foundation. "These leaders have proven that they have tremendous industry vision and have clearly demonstrated their commitment to improving the loss prevention industry through supporting education."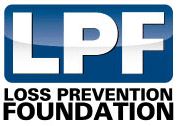 The board also approved Kevin Forehand, Program Director, Retail Management - American Public University, to the academic committee. "Kevin has clearly demonstrated his commitment to elevating our profession through supporting LPF in its academic efforts. He will provide valuable support in our continued efforts to develop educational standards, industry specific curriculums and strategies to increase the level of awareness for our profession", said Smith. losspreventionfoundation.org

See the complete list of LPF Board of Directors and LPF Academic Committee.

All the news - One place - One Source - One Time
The D&D Daily respects your time
& doesn't filter retail's reality
Report Your News!
(content subject to approval)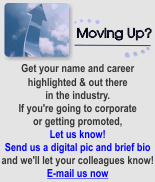 Vendor Spotlight

Come See the Most Effective Box Tag Around

Visit Booth #322 at RILA

WG Security Products is proud to present the Ninja Tag. The Ninja Tag is specifically designed to advanced security of your boxed merchandise and complete ease of use for your employees. The Ninja provides complete security with the convenience of quicker application and removal than any current EAS box tag.

In a recent test with a major retailer, WG's Ninja Tag reduced unit loss by 45 percent against a leading established box tag in an identical time frame.

Taking Box EAS Security to the Next Level

Evolution - Simplicity - Total Protection

No Cables, No Payroll, Faster Checkouts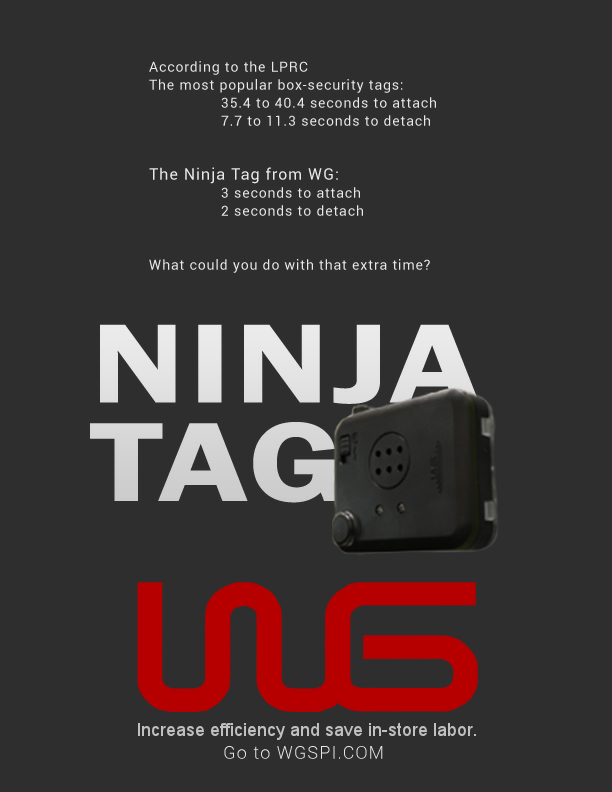 Press Releases

Snaptagg: Game Changing & Innovative technology will release at RILA LP 2015


Snaptagg is the game-changing technology the retail LP industry has been waiting for and we are proud to be introducing our product line to industry leaders at the RILA LP conference 2015 next week!

Snaptagg is a new and extremely innovative multi-functional "wire-free" self-alarming tag (10+ alarms) which solves many of today's retail pain points relating to current solutions such as wraps, acrylic lock boxes, box opening, box concealment, tag cut-out, blister package security (item cut-out), "wrap rage", blister packaging return losses, packaging design, EAS alarm response, merchandising, locked items, cable protection, ORC, online (youtube) "how-to-defeat" schemes, easy-to-obtain detachers, multi-device management, unnecessary labor cost, POS throughput, self-checkout, and much more!!!

Snaptagg's patented twist & lift design creates the right balance between store security, employee handling, and the future of retail with self-pay technology such as iPay!

Our product effectively protects items in blister packages & boxes without wires: featuring Snaptagg Cut-Out Protection, Snaptagg Booster Bag Detection, and Snaptagg Digital Locksmith coded keys.

Why Wrap! Just Snap!

Snaptagg embodies a "grow concept" so it is ready for use today on all merchandise, but also tomorrow when packages are sourced with an integrated Snaptagg base! Come see live proto-types of Snaptagg Ready products at our booth (#500). Snaptagg will endeavor to marry the retail LP industry with the brand owners and the packaging industry to achieve impressive solutions never before seen!

Also, discover our "hybrid one key" POS solution for "wraps and snaps"!

Simple to utilize and effective against ORC!

As if this were not enough, Snaptagg converts into a cable solution. Tiny Cable solutions are high security solutions for hard goods and soft goods (fashion) and showcase protection.

Snaptagg will give LP departments the confidence to securely unlock items which will in turn unlock sales and therefore Increase Profits!

Start "Snap-tagging" today!!!

Visit us at the RILA LP conference: booth #500 right by the entrance! To book an appointment please write to sales@snaptagg.com or call us at 561-981-6278.

http://www.mapyourshow.com/shows/index.cfm?Show_ID=rilaap15&exhid=97261&booth=500&hall=A

Participate in our "SNAP-TAGGING CONTEST" and get a chance to win an iPad.

Loss Prevention News Network

Kroger's LP
Adding Value to a Retailer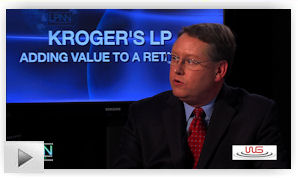 In 2008, Karl Langhorst became the first Director of Loss Prevention for The Kroger Co., a decentralized monolithic retailer that never had a true corporate LP program or function. Thus began a 2-year transformation that involved rolling out the district LPM position, taking the LP Specialist job in-house, managing corporate rollouts, and developing relationships throughout the organization both corporately and in 18 different divisions. Hear how Karl was able to build a successful LP program at Kroger through strong partnerships and realigning the company's thinking on loss prevention.
---
LPNN Quick Take #17


Amber and Joe

talk with Tarik Sheppard, Sgt. NYPD, Grand Larceny Analytical Unit, in this LPNN Quick Take. Sgt. Sheppard was instrumental in helping set up NYC's first public-private ORC partnership last year. Hear how LAAORCA's model on the West Coast helped influence the newly formed NYMORCA.


Solution Providers, have a video or commercial you want to publish? Contact us.

Canadian Push
Sponsored by Vector Security
Exclusive: U.S. CFO shares Canadian pricing formula
In a recent conversation with a CFO the Daily was told how one U.S. retailer establishes their Canadian prices. The formula:

U.S price x 20% x 1.24 exchange rate x 13% Canadian tax = Canadian Price.

The 20% represents increased cost of labor (minimum wage + increased holidays) + shipping and customs charges. With the variable exchange rate and the 13% taxes in Canada. According to this CFO this formula is a widely accepted standard and explains the increased cost of goods for Canadian consumers.

Retail is booming in Canada - First-Quarter Consumer Spending Rose 5.8%, Moneris Says The gain from January to March was faster than the 3.8 percent Moneris reported in the fourth quarter, and greater than any other period since at least the start of 2012, according to Bloomberg calculations based on past press statements. Spending remained strong after the holiday season, with notable increases in the retail and restaurant categories," Moneris Chief Executive Officer Angela Brown said in the report. "Spending in these categories suggests that consumers feel confident enough to continue to spend on non-essentials. The retail gains included rises of 9.3 percent at shoe stores and 6.1 percent for women's clothing. Restaurant receipts rose by 6.8 percent in the first quarter from a year earlier. bloomberg.com

Police in Canada patrolling truck stops to prevent cargo theft As cargo theft continues to be a pervasive issue, law enforcement agencies are ramping up efforts to curb the number of stolen freight. Halton Regional Police in Ontario, Canada, is patrolling truck stops as part of an ongoing program to stop cargo theft. Police officers in Milton and Halton Hills, located in the southwest part of the Greater Toronto Area, are spending more time at truck stops to prevent cargo theft. landlinemag.com

Class action lawsuit seeks $2B from Loblaw's Joe Fresh for Bangladesh garment factory collapse A Toronto law firm is seeking $2 billion in damages from Loblaw Cos. and its Joe Fresh clothing line in a proposed class action lawsuit related to the 2013 Bangladesh garment factory collapse that killed more than 1,100 workers. Filed two days before the two-year anniversary of the Rana Plaza catastrophe, the April 22 notice of action filing came a day before a similar action was filed in the District of Columbia court against retailers including Walmart, The Children's Place and J.C. Penney, which were among the 29 manufacturers who had clothing made in the building. financialpost.com

11-year-old boy detained for shopping without adult at Calgary Lego Store An 11-year-old boy's father says his son was detained by security for shopping by himself at Calgary's Lego Store. When Dunlop went to pick up Tadhg, he found a security guard watching over him. Dunlop says the guard and the store's manager told him children under 12 are not allowed in the store without an adult because of safety concerns. He says they called him a bad parent for not accompanying his child. "Yeah, that's a personal slight against me, that's not really a problem for other people and other people's kids, but I've heard from dozens now of parents who've sent their nine and 10-year-olds to Lego stores unattended, who bought Lego successfully, and there's no reason why they shouldn't," said Dunlop. Dunlop says he was told it was part of their policy for child safety; he says a Lego manager told him it's for situation such as a mall evacuation. I'm not going back to that store. So since he's not allowed in alone, they've effectively banned him from the store. And he's a good customer." globalnews.ca

British Columbia retail sector is struggling to stay afloat as a tidal wave of changes squeezes margins alters real estate decisions and fuels pushback against municipal policies and tax hikes. Challenges include a Canadian dollar that has lost about 14% of its value against the U.S. greenback in the past 10 months, rising minimum wages, a growing consumer preference for online shopping and a hollowed-out brick-and-mortar landscape. We're in a time when the retailers are having the most profound changes that I've seen in 25 years," said Sitings Realty CEO Stephen Knight, whose company represents retail tenants. "We've got a ton of space coming into the market. biv.com

With HBC's Saks Fifth Ave. on their heals & coming to Canada in a big way - Holt Renfrew plans 'major expansion' in downtown Vancouver

28 retailers which are either new to Canada or are expanding

Vancouver's Saje to open 50 stores by 2018

Vancouver Emerges as "critical" Money Laundering Hub for International Criminals

Short-lived Edmonton Police web series triggers $1-million lawsuit

Regina Shoppers Drug employee facing charges over theft of medications

RCMP seek suspect in Musquodoboit Harbour drug store robbery

2 suspects sought in Lawton's Drugs theft in Clarke's Beach

$200,000 in jewelry stolen from Hudson's Bay store in Langley RCMP are hoping that the release of store security footage will lead to arrest of the two suspects who stole $200,000 in jewelry from the Hudson's Bay in Langley. During the early morning hours of April 7, CCTV shows a black Toyota pickup driving into parking lot of Willowbrook Shopping Centre. The suspects stopped just outside the store and crashed the truck's rear into the store entrance doors. A 2 X8 post was also on the truck's back bed to penetrate the double doors. The men are then seen rushing into the store, using a crow bar to smash display cases, and dumping jewelry into a large bag. Two days later on April 9, a similar smash-and-grab occurred in the Hudson's Bay store at Coquitlam Centre. The two men broke into the store, looted jewelry from display cases, and then fled in a black pickup truck. Police did not release the total value of the jewelry stolen from the Coquitlam location. vancitybuzz.com

Retail Fast Facts: April 2015
Highlights:
● Total monthly retail sales changed by 2.0 per cent over the comparable month last year.
● Total sales excluding food, automotive and gasoline changed by 5.7 per cent over the comparable month last year. Read more


Retail security advice from the professionals
Focus On Retail Security, June 10, Toronto, Ont.
Learn about the latest loss prevention techniques and strategies from professionals in the know at Focus On Retail Security, presented by Canadian Security magazine, and sponsored by the Retail Council of Canada. Experts from Sears, Canada Post, KPMG and the Correctional Service of Canada will take attendees through the paces, providing thought-provoking and useful information on online fraud, organized retail crime, restorative justice and much more.

For the full agenda and to register, visit: www.focusonseries.ca.

Discounts are available for ASIS and RCC members.

e-commerce

Sponsored by The Zellman Group
68 Percent Of Payments Pros Say New Tech Increases Risk Here's how serious the doubts are among payment-systems professionals about EMV and mobile payments: 68 percent of them say pressure to migrate to new payment systems puts customer data at greater risk instead of making it safer, according to a new survey by Experian and the Ponemon Institute. Ironically, EMV chip cards are the new payments technology that respondents were most positive about in the Experian/Ponemon survey, with 53 percent saying EMV will decrease the risk of a data breach, and 59 percent citing it as an important part of their organization's payment strategy. Just 23 percent said EMV would increase risk of a data breach, compared with 59 percent for in-store mobile payments such as Apple Pay and 54 percent for contactless payments. pymnts.com

HCE solutions stand out for online payment security The online payment industry was exposed to a slew of attacks in 2013-2014 and HCE might be the solution, a recent study unveils. According to an analysis from Frost & Sullivan, host card emulation (HCE) has created a new layer of security services. On the other hand, the HCE solutions have raised several concerns as in the absence of a single network, a single protocol and a common set of rules, hackers can breach security layers using sophisticated tools. HCE's security level is lower than that of near field communication (NFC). HCE does not use a hardware secured element to store secret keys. Credentials are moved to a cloud-based platform and are accessible through a specific payment application. The credentials are available for one-time use and based on the risk, can be used only for a particular amount. thepaypers.com

One Third of all Online Sales will be Mobile in 2015, says eMarketer

UK leads the way in mobile ecommerce

Analysis: Retailers are sitting on top of an untapped online goldmine

"Fraud is not a person - it is a dynamic grouping of statistics that deviate from the norm."
Stuart B. Levine, CFI, CFCI
CEO, The Zellman Group & Zelligent

ORC News
Sponsored by Security Resources
California state wide fraud ring of three - two arrested for tens of thousands - Ongoing investigation Two men were arrested and authorities were seeking a third accomplice Thursday in connection with an alleged fake credit card operation suspected of defrauding businesses in the Coachella Valley and beyond out of tens of thousands of dollars. Officers obtained a search warrant for the suspects' rental car, where investigators allegedly found hundreds of "manufactured credit cards," purchased gift cards and stolen property, including clothes, electronics and other goods, Eller said. Investigators determined the suspects used stolen credit card numbers to steal merchandise from several Southern California businesses. "The investigation revealed the suspects have been committing retail fraud with stolen credit card numbers in the cities of San Diego, Indio, Palm Desert, Palm Springs, and Temecula," Eller said. "The total loss is estimated in the tens of thousands of dollars and the victims associated to the stolen credit card numbers reside in different states across the nation. Javier Barragan, 31, of San Diego, and Osario Tovar, 25, of Tijuana, were booked into the Riverside County jail in Indio for investigation of burglary, fraud, identity theft and possession of stolen property. Anyone with information about this case is asked to call Investigator R. Smith with the Palm Desert Sheriff's Station at 760-836-1668. patch.com kesq.com
ORC male stealing breast pumps from Target stores across Los Angeles County - assaulted LP officer in Palmdale A man has been stealing Medela breast pumps from Target stores throughout the Los Angeles County area, detectives from the Los Angeles County sheriff's Palmdale Station said. Authorities asked for the public's help Thursday to find a breast pump thief who is now suspected of assaulting a loss prevention officer. Detectives say the thief goes into the store, selects several breast pumps, ranging in price from $170 to $400, and switches the UPC scanning labels with less expensive Medela items. Several Target stores have already been victimized and are alerting other locations about this man and his motives. cbslocal.com
Third suspect arrested in Memphis $12,000 clothing store robbery A third suspect accused of stealing $12,000 worth of jeans from a store on Highland Avenue in March has been arrested, police said. Mardrekus Robinson, 23, has been charged with two counts of especially aggravated kidnapping and three counts of aggravated robbery in the theft. Police said on March 26 four masked men entered Icon clothing store at 575 S. Highland and forced two employees on the floor while they grabbed the clothes and fled. Ladarius Robinson, 20, was arrested immediately after the robbery. Another man who police have not identified was also arrested. Mardrekus Robinson was arrested after he was pulled over on a traffic stop recently. Officers spotted a jacket and several pairs of jeans in his car with the price tags and security sensors still attached, according to his arrest affidavit. He told police the True Religion and Rock Revival clothes that can run up to $300 a pair for jeans were his and that he planned to sell them, according to affidavit. commercialappeal.com

Scranton, PA men charged with robbing Steamtown Mall Foot Action store A city man was arrested after he admitted he didn't stop two acquaintances from robbing the shoe store where he worked. The Mall at Steamtown's Footaction USA employee Christopher Johnson, 18, told police two men followed him into the store room around 7:02 p.m. April 14 and threatened to beat him up if he did not hand over nine pairs of Air Jordan sneakers. All together, the robbers left with about $2,000 worth of merchandise from the shop. Scranton Detectives James Pappas and Michael Schultz interviewed Mr. Johnson and his co-worker, Deneen Bastian, and found inconsistencies in their stories. Mr. Johnson admitted he was involved in the robbery and said the robbers later gave him a sweatshirt taken in the robbery for his cooperation. thetimes-tribune.com
Second time is charmed for trio accused of theft at Walmart in Hickory, NC Three Newton residents allegedly stole items from Walmart onTuesday, officials said, then tried to steal a second time. The first time, they got away without being noticed. The second time, the suspects were apprehended. Police said Melissa Huffman and Tina Ann Drum allegedly stole a variety of items and left the store. Ken Clark then allegedly took the items stolen by Huffman and Drum and returned them in exchange for a gift card, Dieter said. Then Clark, Huffman, and Drum attempted to buy t-shirts, camisoles, a banana, shorts, and two sodas valued at $74 with the gift card, Dieter said. hickoryrecord.com
Do you have an ORC case to share?
Share your ORC news and help the industry grow

Retail Crime News

Sponsored by NuTech National
Orlando Multi-car crash on Orange Blossom Trail tied to Gap shoplifter/ carjacking An all-out search continues for a carjacker who was fleeing from deputies and caused a horrible multi-car wreck that sent four people to the hospital. Deputies said it started at the Gap store at the Florida Mall, where a loss prevention officer had a scuffle with a man who tried to steal from the store. In the scuffle, the man dropped a fanny pack with a weapon inside, then ran from the store and into the parking lot of a nearby Target, where a deputy saw him carjack a green Nissan Xterra. myfoxorlando.com
Jewelry Store Heists Increasing Nationally
Police nationwide are on guard against a troubling trend: smash and grab robberies of jewelry stores. The crimes are brazen. Dangerous. And as Burt Coban learned, devastating. "It's not easy to recover from a big hit like that", said Burt Coban of Prestige Jewelers. In the middle of the night - smash and grab thieves got away with about $2 million worth of jewelry from his New Jersey store last year. "Jewelers showcase their lifetime savings basically so as you work, that's your 401k" said Coban. Most smash and grabs happen during business hours- even in crowded malls. The number of smash and grabs soared 77 % last year, losses totaled more than $77 million. John Kennedy is President of the Jewelers' Security Alliance and said, "It provokes violence, it provokes shooting, it provokes you don't know who is going to shoot, you don't know who is going to swing that hammer." Just weeks ago in Houston, one robber held people at gunpoint while his partner grabbed jewelry. The cases are also becoming harder to solve. Often, they're carried out by large traveling gangs. In February, the FBI arrested 17 people in Detroit. They're suspected in at least half a dozen smash and grabs in the Midwest, northeast and the south. Barbara McQuade, U.S. Attorney, Eastern Michigan said, "It's a smart strategy right? To go commit a crime in Mississippi where nobody knows you. ozarksfirst.com
Alleged mail fraud ring hits Lake Oswego, OR residents "The ring is apparently fairly sophisticated," he said, "and the Canby police said they hit every person on North Shore who did not have a locking mailbox." Murphy said a large volume of stolen mail was discovered when police executed a search warrant in Portland. "We were investigating identity theft, mail theft, forgery and distribution of methamphetamine," Murphy said. "During the course of that search warrant execution, we located large amounts of mail with subjects everywhere from Lake Oswego, Damascus, Boring and Canby to Washington (state)." pamplinmedia.com

US Deputy Marshal accused of Selling Counterfeit sports jerseys U.S. deputy marshal was arrested at the federal courthouse in downtown Fresno on Thursday for allegedly selling counterfeit sports jerseys, the Fresno County Sheriff's Office said. Sheriff's spokesman Tony Botti said that Edward Zucker, 37, was arrested after a three-month investigation by deputies and agents from U.S. Homeland Security Investigations. Zucker worked alone to sell the illegal merchandise and did not use his authority as a law enforcement officer to commit the crime. Botti said that investigators seized 38 counterfeit jerseys after executing a search warrant at Zucker's job and home. Zucker was cited on one felony count of selling counterfeit merchandise and released. The sheriff's office refused to comment on Zucker's employment status. fresnobee.com

TJ Maxx employee pleads guilty to $4,300 merchandise theft in Philadelphia A Philadelphia man pleaded guilty to scamming some $4,300 worth of merchandise from his new employer. Ricardo D. Griffin, 38, entered an open guilty plea Wednesday to a felony charge of retail theft. Montgomery County Judge accepted the plea, deferred sentencing until he receives a presentence report on Griffin's background to aid him in fashioning a sentence for Griffin. Griffin could receive a maximum sentence of 3½ to seven years in jail. The multiple thefts were reported to Abington Police on Jan. 15 by TJ Maxx Loss Prevention. The Loss Prevention Manager told police that, between Dec. 16, 2014, and Jan. 15, 2015, a new employee manipulated the store's cash register nine times to defraud the store. theintell.com

Olympia Sports employee pleaded not guilty to $2,000 cash theft in Berlin Mall According to his affidavit, Officer Kyle Kapitanski of the Berlin police was notified in December of a reported theft by an employee of the sporting goods store. Andrew Mack, a district manager with Olympia Sports, told Kapitanski the company's sales audit team discovered Shuttle was conducting no-receipt cash returns for customers who hadn't actually come back into the store. He told Kapitanski he checked all the items that Shuttle had marked as returns and several of them couldn't be located inside the store. timesargus.com

Yesterday's Armed Robbery of a Pharmacy in Colorado Springs, CO, triggers Schools in Lock Down A District 11 middle school and two elementary schools were on a short lockdown Thursday due to a search for robbery suspects in the area. Just after 1:20 p.m., police say two men--at least one armed with a handgun--robbed the Village Pharmacy. According to police, the suspect took prescription drugs before running from the scene. The lockdowns were lifted at all schools just after 2 p.m. Police say they were unable to find the suspects despite using canines in an attempt to track them. kktv.com

Tempe, AZ Police arrest a woman for theft of a $4,800 diamond ring from E.D. Marshall Jewelers A 28-year-old Chandler woman was arrested on April 22 on suspicion of felony theft and prescription drug, narcotic and drug paraphernalia possession The woman was caught trying to steal a three-stone, 1.03-carat ring worth $4,800 from the Tempe E.D. Marshall Jewelers store, police reported. She entered the store wearing her own silver ring and asked a jeweler to try on a few additional rings, police reported. With at least one stolen ring on her hand, a store employee saw the woman reach into her purse with both hands and take them out with only the woman's personal ring on her finger, according to the report. statepress.com

Two charged in Home Depot robbery in Lansing, MI Two Grand Rapids women have been charged with unarmed robbery of a local retail store after police say they assaulted an employee and attempted to flee the scene. Robsheta Hollinquest, 25, and Michelle Williams, 24, were arraigned Wednesday in connection with a Tuesday robbery at Home Depot on Waverly Road in Delta Township. Lt. Mark Wriggelsworth with the Eaton County Sheriff's Office said employees reported at 1:44 p.m. that two women had taken merchandise and were leaving without paying for it. Wriggelsworth said the suspects assaulted one of the store's loss prevention employees before driving away in a waiting vehicle. The employee sustained minor injuries, he said. lansingstatejournal.com
Defendant in Gurnee Mills Mall Bomb Threat case loses Mental Health request Waukegan man who faces felony charges related to an alleged attempt to sound a false bomb alarm at Gurnee Mills mall earlier this year has lost a motion to move his case to Lake County's Mental Health Court. Raymond J. Kelly, 25, pleaded not guilty in early April to charges of communicating a false bomb alarm, a Class 3 felony punishable upon conviction by up to five years in prison. He also entered not guilty pleas to two counts of tampering with a secure communication, fire or life system, a Class 4 felony that carries a potential sentence of one to three years upon conviction. chicagotribune.com

Burglar tips off Police to Identity Thieves after breaking into their home An unlikely duo led investigators to expose an alleged identity theft operation: a confessed burglar who told police something fishy was going on in a home he burglarized and one of the fraud suspects who didn't tidy up before she let authorities in to the house. The U.S. Secret Service and Lauderhill police said they found a trove of evidence - in plain view - at the home that the residents were involved in an identity theft and credit card fraud conspiracy. sun-sentinel.com

Walmart employee charged in fake refund scheme over $10,000 in Sumter, S.C.

Pittsburgh bill forces Security Guards to complete city training program

Winston-Salem Police arrest 5 in connection with string of robberies

UC Berkeley Students Notified Of Data Breach Involving Social Security Numbers, Bank Accounts

Clarkstown, NY Police arrest 2 for spending phony $100 bills

Man wanted in Silver Spring, PA for Retail Theft/ passing counterfeit money

Fresno man wanted on charges of burglary, credit card theft, evading police

Kay Jewelers in the Penn Square Mall, Oklahoma City, OK hit by a 3 person Distraction team; merchandise valued at $249

Diamond Switch reported at Kay's Jewelers in the Oak Village Mall, Richmond, VA; merchandise valued at $2,000


Robberies and Burglaries
● Advance Check Cashing - Vero Beach, FL - Armed Robbery
● BP - Anderson Co, SC - Armed Robbery/ Clerk Shot
● Clarkson Drug - Grayson, Co, KY - Robbery
● Cracker Barrel - Baton Rouge, LA - Armed Robbery
● CVS - Petaluma, CA - Armed Robbery
● CVS - Knightdale, NC - Armed Robbery
● Dollar General - Turlock, CA - Armed Robbery
● GameStar - Willingboro, NJ - Burglary
● KFC - NYC, NY - Burglary
● Key Food - NYC, NY - Burglary
● Lee Mart - Salt Lake, UT - Armed Robbery/ Clerk killed
● MedPro - New Orleans, LA - Armed Robbery
● Mobile - West Alton, MO - Armed Robbery
● Orient Express - New London, CT - Armed Robbery
● PLS Check Cashing - Columbus, OH - Shooting
● Pop N Snack - Fairfield, AL - Shooting
● Simmon's Sports - Bastrop, LA - Burglary
● Top Gun - Houston, TX - Burglary
● Village Pharmacy - Colorado Springs, CO - Armed Robbery
● Walgreens - Southfield, MI - Armed Robbery
● Walgreens - Tulsa, OK - Armed Robbery


Featured Job Listings
Sponsored by NuTech National
Feature Your Job Here For 30 Days -
70% Aren't On the Boards
VP of LP
Mattress Firm
Houston, TX
Mattress Firm
Director of LP
Lane Bryant
Columbus, OH
LinkedIn
Director AP
Big Lots
Columbus, OH
Big Lots
Director of LP
PacSun
Anaheim, CA
PacSun
Director Global AP
KFC & PH
Plano, TX
YUM! Brands
Director of AP, Corporate
Dollar General
Nashville, TN
Dollar General
VP Supply Chain, LP & Safety
Ross Stores
Ft. Mill, SC
Ross Stores
Director of Safety
Academy Sports & Outdoors

Houston, TX

Academy Sports & Outdoors


Dir, Pharmacy LP
Rite Aid
Camp Hill, PA
Rite Aid
Dir. Training & Communications - AP
Ralph Lauren
Lyndhurst, NJ
Ralph Lauren
Regional Dir AP
Rite Aid
Baltimore, MD
Rite Aid
Territory Dir., AP
Best Buy
Richfield, MN
Best Buy
Territory Dir., AP
Best Buy
Pleasant Hill, CA
Best Buy
Territory Dir., AP
Best Buy
Westbury, NY
Best Buy
LP Corporate Sr Mgr
JC Penney
Dallas, TX
JC Penney
Safety & Security Mgr
Kirkland's
Brentwood, TN
Kirkland's
AP Manager
Ralph Lauren
New York, NY
Ralph Lauren
Regional LP Mgr
Dunham's Sports
South Central KY, Central TN or NC
Dunham's Sports
Regional LP Mgr
Dollar General
Midland/Odessa, TX
Dollar General
Group LP Coordinator - Head Office
Cotton On
Los Angeles, CA
Cotton On
Sr Retail AP Specialist
REI
Bloomington, MN
REI
Coordinator, Corporate AP
Bi-Lo Holdings
Jacksonville, FL
Bi-Lo Holdings
LP Admin. Asst.
National Stores
Gardena, CA
National Stores
LP Operations Coordinator
Restoration Hardware
Corte Madera, CA
Restoration Hardware
LP Analyst
Restoration Hardware
Corte Madera, CA
Restoration Hardware
Market ORC Investigator
Macy's
New York, NY
Macy's
Security Officer
Wegmans
Pottsville, PA
Wegmans
Sales Representative
NuTech National
Maitland, FL
NuTech National
National Account Manager
Vector Security, Inc
TBD
Vector Security, Inc

Limited Time Only - Post Your Multi-Unit LP jobs for FREE - Learn More Here

Daily Job Alerts


Appearing One Day Only
View our Internet Jobs Archives here
Regional LP Manager
Family Dollar
Columbus, OH
Family Dollar
Dept Mgr LP & Safety
Lowe's
Mount Vernon, IL
Lowe's
Mgr District LP
Office Depot
Boca Raton, FL
Office Depot
LP Manager Hrly
Sears
Kokomo, IN
Sears Holdings Corp
AP Team Leader
Target
Maryville, TN
Target
Mgr Inventory Control & Accuracy
The Vitamin Shoppe
Ashland, VA
The Vitamin Shoppe
DC LP Specialist
TJ Maxx
Evansville, IN
TJX Companies
AP Manager in Training
Walmart
Sumter, SC
Wal-Mart
AP Manager in Training
Walmart
Quincy, WV
Wal-Mart
AP Manager in Training
Walmart
North Bergen, NJ
Wal-Mart
AP Manager in Training
Walmart
Secaucus, NJ
Wal-Mart
AP Manager in Training
Walmart
Sweetwater, TX
Wal-Mart
AP Manager in Training
Walmart
Cortland, OH
Wal-Mart
AP Manager in Training
Walmart
Susanville, CA
Wal-Mart
Area LP Manager
Charlotte Russe
GA, AL or LA
LinkedIn

Home of the Industry's Original
On the Move

Janice McCort, CFI was named Vice President of Business Development for Civil Demand Associates.

Post Your New Job or Promotion!
See all the Industry Movement


Your Career
Sponsor this section of the Daily
8 Business Practices that Increase Productivity Productivity is on the decline; the Bureau of Labor Statistics showed that during the fourth quarter of last year it dropped only 1.8%. There are tools organizations can use to help their employees stay focused and on task. Here are some suggestions. Create value

The Remedy for Unproductive Busyness
Just because you're busy doesn't mean you're being productive. It's easy to succumb to the temptation of staying busy even when it's counterproductive; our brains are wired this way. But, there is a remedy to use that can translate this predisposition into productivity. Don't just choose to be busy

4 Methods to Increase Employee Productivity Have you ever sat at your desk trying to get things done, only to find that you wasted hours not accomplishing anything? If you're finding that your work vs. time spent aren't matching up, here are some tips to help drive productivity. Relax Internet restrictions

How to Make Friday the Most Productive Day of the Week A natural consequence of the workweek is that by the end of it, we get anxious for a break. Friday should be viewed as another Monday, be as deliberate and as ready to get things accomplished as you are at the start of a new week. Here are some tips you can use to make time for things. Pace yourself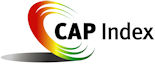 Tip of the Day
Sponsored by Vector Security
It seems like we're always saying "get back to the basics" and "keep it simple" almost on a daily basis. We say it so much, most of us don't even hear it and certainly don't appreciate its absolute truth that it speaks to. In our self-motivating attempts to be great at what we do, oftentimes we run faster and try to do more and lose sight of one basic rule. Success begins with the basics. And it's only when we feel like we've evolved beyond them that we find we've only outsmarted ourselves and at that point we've all got to start over and just get back to the basics.

Just a Thought,
Gus







Upcoming Events
---
Recruiting?
Get your job e-mailed to everyone... everyday
Post on our Featured Jobs Board!
Reach your target audience in 2015 every day!
Request our 2015 Media Kit
update account / change e-mail
unsubscribe FEEDBACK
www.downing-downing.com

Advertise With The D&D Daily




36615 Vine Street, Suite 103
Willoughby, OH 44094
440.942.0671
copyright 2009-2019
all rights reserved globally