The D&D Daily Mobile Edition
May 4,

2015



The LP Industry's #1 News Source - Informing, Educating and Instilling a sense of community



Joe Marsico was promoted to Vice President/Chief Security Officer for Nike, Inc.
Joe previously held the position of Senior Global Director - Security & Investigations for the retailer before earning this promotion. He has been with Nike, Inc since 2001 and has held such positions as District Mgr - Retail Security/Loss Prevention, Corporate Investigations Manager, Director - North America Retail Security/Loss Prevention, Global Director - Retail Security/Loss Prevention and Assistant Global Director of Security and Investigations. Joe graduated from Georgia State University with a Bachelors of Science degree in Criminology. Congratulations Joe!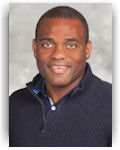 Chidebelu Ufodike was promoted to the position of Regional Pharmacy Vice President for Rite Aid. Chidebelu is a graduate of both the University of Nigeria, where he earned a B.S. degree in Pharmacy, and also Howard University, Washington DC, where he earned his Pharm.D. Chidebelu joined Eckerd in 2005 as a grad intern and was promoted to a Pharmacy District Manager for the South Georgia District. Following, he was promoted to his most recent position, Director Pharmacy Asset Protection, in Rite Aid's corporate officer. Prior to joining Eckerd he practiced as an infectious disease specialist holding various roles in clinical and hospital pharmacy settings. Congratulations Chidebelu!

News Brief
Sponsored by WG Security Products, Inc.
"C-level" executives more involved and up to date on cybersecurity then ever before & less confident that cybersecurity briefings adequately convey the urgency and intensity of the cyber-threats targeting their organizations
They were even less confident than IT executives (78% respectively) in the accuracy of the tools their organization uses to present cybersecurity risks to the board.
The lack of confidence also comes, in large part, from the networking and informal benchmarking that takes place among C-level executives at the peer level.
"The good news is that this study signals that conversations are beginning to happen at all levels of the organization. This is a critical step in changing the culture of business to better manage the ongoing and rapid changes in cybersecurity risks.
Editor's Note:
Just like every other group in the retail world the "C-level" executives have their industry network that's just as small - tightly woven - and incredibly close net as the LP group.
infosecurity-magazine.com
Sally Beauty Investigating Major Data Breach - 2nd one since March 2014
For the second time in a year, nationwide beauty products chain Sally Beauty Holdings Inc. says it is investigating reports of unusual credit and debit card activity at some of its U.S. stores. Last week, KrebsOnSecurity began hearing from multiple financial institutions about a pattern of fraudulent charges on cards that were all recently used at Sally Beauty locations in various states. The Texas-based retailer said it has been working with law enforcement and its credit-card processor but until the investigation is complete, "it is difficult to determine with certainty the scope or nature of any potential incident."
On March 17, 2014
, Sally Beauty officially confirmed a breach of its network, but said its investigation determined that fewer than 25,000 card accounts were removed from its network. Nevertheless, a subsequent, exhaustive analysis of the Sally Beauty store ZIP codes listed in the cards for sale on Rescator's site indicated that the 2014 breach impacted virtually all 2,600+ Sally Beauty locations nationwide.
krebsonsecurity.com
Harbortouch is Latest POS Vendor Breach - 4,200 stores potentially impacted
Last week, Allentown, Pa. based point-of-sale (POS) maker Harbortouch disclosed that a breach involving "a small number" of its restaurant and bar customers were impacted by malicious software that allowed thieves to siphon customer card data from affected merchants. However, according to sources at a top 10 card-issuing bank here in the United States that shared voluminous fraud data with KrebsOnSecurity on condition of anonymity, the breach extends to at least 4,200 stores that run Harbortouch's point-of-sale software.
krebsonsecurity.com
60 seconds with...Hernando Zambrano, Store Operations Director responsible Asset Protection at 7-Eleven Mexico
7-Eleven Mexico's store ops director Hernando Zambrano, who is primarily responsible for loss prevention, security, logistics and quality assurance.
What's your distinctive 'take' on the LP landscape?
Loss prevention has always been a key issue within the retail industry, however today it's becoming even more important; namely due to the fast growth of organized retail crime, alongside the introduction of new product offerings, especially electronic products with higher value than traditional merchandise. Both will present retailers with new risks for the store environment.
What will be the biggest changes in the next three years?
The retail industry is moving rapidly and with an ever-increasing number of new electronic products and services being introduced to the market, with high value and risk, one of the biggest challenges retailers will face will be to be able to control both internal and external frauds and thefts. As retailers we will need to collaborate with merchandising teams to design new software products with a loss prevention perspective to combat this issue. It's very common for loss prevention teams to know that there is a risky item when it is already in the market, so we need to be preventative in our methods and adapt to these industry changes promptly, so that we are not just fixing problems, but stopping them from happening in the first place.
What trends do you see right now?
The increased use of electronic tools and software to help retailers and organizations protect against risk is a key topic within the industry and is helping everyone to become more aware of loss prevention issues within a company; from CCTV analysis through to analysis of information and cash management. We are now seeing a trend towards entire companies becoming supportive of their organizations in the fight against fraud, rather than just one specific area holding this responsibility.
retailfraud.com
New operational structure takes shape at Walmart - AP now reports to Senior Vice President "Central Operations"
Operational changes keep coming at Walmart with another round of senior executive moves - and several retirements - announced late Friday that involve some familiar leaders in new roles focused on supercenters, small format and the rollout of grocery home shopping.
It includes an expanded role for Walmart U.S. Senior Vice President of Innovations Mark Ibbotson. He retains his SVP title in the innovations organization now named "Central Operations."
Among his various responsibilities, with many different departments reporting to him,
Ibbotson has been given new responsibilities for asset protection
and work with Walmart Global eCommerce to implement grocery home shopping within operations.
This move shifts the reporting structure for Wal-Mart's Asset Protection leadership. Mike Lamb, Vice President, Asset Protection & Safety, Walmart U.S. - who previously reported to COO Judith McKenna - now reports to SVP of Central Operations Ibbotson.
In the operations area, Walmart previously employed a conventional approach,
dividing the U.S. into five large regions, later three regions and last year the company divided the nation in half.
The changes represent a fresh approach to operations as Walmart appears intent on flattening its operation's organizational structure to put senior leadership in tighter contact with the field. A similar approach has been applied in the merchandising area, where four EVPs of merchandising report directly to Foran.
Editor's Note:
This comes on top of the U.S. stores eliminating the multi-department Zone manager positions in the stores and going to individual department managers - and the minimum wage increase nationwide. So indeed they are flattening the organization.
retailingtoday.com
Aligning Internal Audit with Corporate Strategy
Changing market forces are creating challenges and opportunities for business and for the Internal Audit function. As companies evolve and transform, senior management and boards are looking for Internal Audit functions to be actively involved in business imperatives and offer proactive perspectives on all business risks. In order for Internal Audit to transition to a more proactive "trusted advisor" role, the function must be fully aligned with the strategic direction of the business. This is the key conclusion of PwC's recently released 2015 State of the Internal Audit Profession study.
cfo.com
In Support of "User's" Conferences - 'Companies must teach employees to swim in oceans of data'
At virtually every level of the organization, staffers are being asked to cope with and find meaning in more data than ever before. That's causing a significant shift in the skills required to get the job—any job—done. "Today's workforce needs to be more data-savvy. Not everyone needs to be a data scientist, but nearly everyone will need to learn to utilize the data to make more data-driven decisions." The tougher challenge may well be finding the best way to educate the rest of the staff, from shop-floor supervisors and call-center operators all the way up to those in the executive suite. Regardless of their role, Camm said, the fundamental question is: What data analysis skills does that person need to do his or her job better?
Editor's Note:
With virtually all software providers in the retail community offering "users" conferences it's critical that
we consider broadening the scope of individuals that attend
these conferences beyond today's end user and include other team members.
Thus increasing the capabilities and impact of the individual, the software, and the organization.
Just a thought.
cio.com
Lowe's proposed $4.5M collective action settlement over 'improperly cuts human resource managers out of overtime pay" nixed by Judge
A New York federal judge on Friday rejected a proposed $4.5 million settlement to end collective action allegations
that Lowe's Cos. Inc. improperly cuts human resources managers out of overtime pay
, saying that the plaintiffs' attorneys' fee bid showed "chutzpah," but that the overall deal wasn't fair. U.S. District Judge Jeremiah J. McCarthy denied motions to approve a $3 million fund for the class and $1.5 million in attorneys' fees, finding that statements in the settlement filings contradicted the operative complaint.
law360.com
Another law suit at American Apparel - with fired founder & former CEO leading a march of workers Friday to city hall - what an LP nightmare
Other than Lumber Liquidators current legal issues, American Apparel has to be the most active retailer in North America involved in law suits. In fact, the ousted ceo and founder of Los Angeles-based American Apparel, stood outside the clothing company's factory and offices in downtown Friday afternoon where workers began gathering around noon for a march to city hall. The agenda was two-fold: immigration reform along with a public shaming of New York hedge fund Standard General. Many in the crowd wore T-shirts printed—on American Apparel blanks—with "Save our company!" Standard General not only struck a deal with Charney to loan him money to buy shares of American Apparel from Standard General but also later loaned money to the company that led to a reconstitution of the board. A series of twists and turns followed, but Charney was ultimately fired late last year at which time Paula Schneider was named to lead the company. A lawsuit filed by a company shareholder this week in the Delaware Court of Chancery alleges Standard General is now holding the company captive.
wwd.com
Louis Vuitton Gains Injunction Against Fla. Flea Market
A Florida federal judge on Thursday entered an injunction against a large Fort Lauderdale, Florida, flea market accused of
aiding its vendors' infringement of Louis Vuitton trademarks
, agreed upon as part of a settlement between Louis Vuitton Malletier SA and the owners of the flea market. The suit by the French luxury goods maker is one of several that companies have brought in recent years against the massive Swap Shop flea market and its owners.
law360.com
200 business destroyed - Hundreds of Millions of dollars lost - Baltimore Bounces Back and so does Mondawmin Mall - National Guard gets orders to withdraw
Things could be returning to normal in Baltimore: The city has lifted its curfew, the National Guard is preparing its exit and a mall that had been a flashpoint in the riots has been reopened. The "goal," said Mayor Stephanie Rawlings-Blake "has always been to not have the curfew in place a single day longer than was necessary." The mayor spoke following a tour of Mondawmin Mall, which reopened Sunday after recovering from rioting that police said was spawned by social media rumors of a "purge" following Freddie Gray's death. Because of the improving conditions in the city, she said, the National Guard will be wrapping up its operations, but don't expect the troops to leave immediately. Maryland Gov. Larry Hogan, speaking at a separate news conference Sunday, said it "will take a couple days, maybe about 72 hours" to complete the drawdown, at which point the state of emergency can be lifted. Since April 23, police made
486 arrests
at protests, rallies and other gatherings related to Gray's death, police spokesman Capt. J. Eric Kowalczyk said Sunday. Since last Saturday,
113 police officers have been injured
. Forty-six people were arrested Saturday night, four of them juveniles, he said.
Two hundred Baltimore businesses -- many of them minority-owned and many lacking insurance -- were lost in the April 27 protests alone -- the worst night of protests.
It "will take a little while to get back to normal," Hogan said, "but let's get people back to normal, get people back in the city to visit devastated shops." The majority of stores inside Mondawmin reopened Sunday, Rawlings-Blake said, declaring it "a great day for this community."
For more coverage on the Baltimore riots' impact on retailers, see our Special Report from last week here.
cnn.com
Protesters march through Cumberland Mall in metro Atlanta
Groups of protesters gathered in metro Atlanta over the weekend in response to the death of Freddie Gray in Baltimore. Close to 50 members of #Itsbiggerthanyou met at Jonquil Park in Smyrna on Sunday afternoon, hoping to not only highlight Gray's case, which sparked riots in protest last week, but those of other black men who have died at the hands of police. "Everyone around the nation, this is a weekend of resistance in solidarity with Baltimore," said Aurielle Marie Lucier, co-founder of the group. "As an organization, we stand with all the protesters in Baltimore." On Saturday, a small group of protesters with Rise Up Georgia held a memorial service in Atlanta to call attention to deaths in Georgia in which protesters believe excessive police force was used.
wsbtv.com
REPOST - Coming Soon - NY Prosecutors Have a Bulls Eye on Your Dumpster to Fund Their Internal Operations - Their version of Civil Demand so to speak - and you can bet they'll be 'Diving For Dollars' Like Never Before:
California's Prosecutors Strike Gold In Retailers' Dumpsters & NY Prosecutors dumpster diving next year! What's in your trash? In recent years, California prosecutors have accelerated enforcement actions against California retailers who are alleged to have improperly discarded seemingly benign retail items that may nevertheless classify as "hazardous waste" under federal or state law. The California Attorney General's Office and local district attorneys - who can use the proceeds from multimillion-dollar settlements to fund their internal operations - have settled with a number of big-box retailers that operate in-state facilities. These retailers include home improvement stores, pharmacies, supermarkets, warehouse stores and even a cable provider. Pursuant to these public settlements, California retailers have been forced to overhaul their hazardous waste management practices and pay the government tens of millions in civil penalties. law360.com

Schnucks lays off 52 at headquarters & won't fill 8 open jobs - does not impact stores

PCI Council Collaborates with Industry to Speed Secure Chip Card Acceptance for Merchants

REI plans new Arizona distribution center

Nordstrom pilots curbside text pickup

Quarterly Same Store Sales Results
Weis Markets comp's up 3.4% with net sales up 4%


Last week's most popular news article --

Wal-Mart's sudden closure has crippled a California city



LP Meet IT - New Column Coming to the Daily Next Monday!

Sponsored by Vector Intelligent Solutions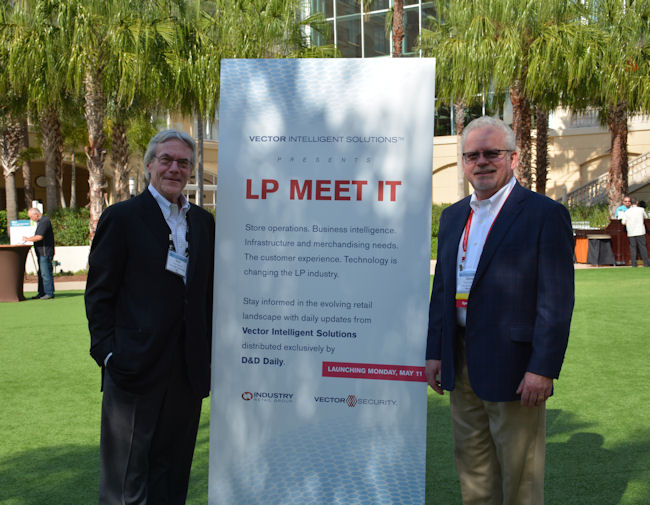 Pictured Above - Gus Downing, Publisher & Editor, D&D Daily, and David Williams, Director, North American Sales, Vector Security, at the RILA Retail Asset Protection Conference 2015 in Orlando, Florida.
All the news - One place - One Source - One Time
The D&D Daily respects your time
& doesn't filter retail's reality
Report Your News!
(content subject to approval)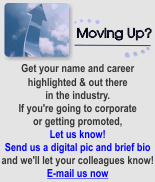 Vendor Spotlight

Come See the Most Effective Box Tag Around

Visit Booth #322 at RILA

WG Security Products is proud to present the Ninja Tag. The Ninja Tag is specifically designed to advanced security of your boxed merchandise and complete ease of use for your employees. The Ninja provides complete security with the convenience of quicker application and removal than any current EAS box tag.

In a recent test with a major retailer, WG's Ninja Tag reduced unit loss by 45 percent against a leading established box tag in an identical time frame.
Taking Box EAS Security to the Next Level

Evolution - Simplicity - Total Protection

No Cables, No Payroll, Faster Checkouts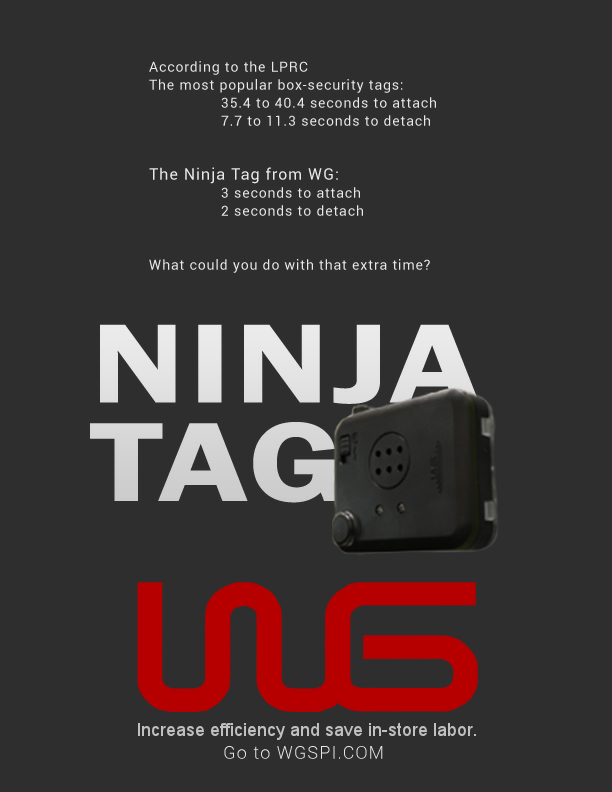 Press Releases

Snaptagg: Game Changing & Innovative technology will release at RILA LP 2015


Snaptagg is the game-changing technology the retail LP industry has been waiting for and we are proud to be introducing our product line to industry leaders at the RILA LP conference 2015 this week!

Snaptagg is a new and extremely innovative multi-functional "wire-free" self-alarming tag (10+ alarms) which solves many of today's retail pain points relating to current solutions such as wraps, acrylic lock boxes, box opening, box concealment, tag cut-out, blister package security (item cut-out), "wrap rage", blister packaging return losses, packaging design, EAS alarm response, merchandising, locked items, cable protection, ORC, online (youtube) "how-to-defeat" schemes, easy-to-obtain detachers, multi-device management, unnecessary labor cost, POS throughput, self-checkout, and much more!!!

Snaptagg's patented twist & lift design creates the right balance between store security, employee handling, and the future of retail with self-pay technology such as iPay!

Our product effectively protects items in blister packages & boxes without wires: featuring Snaptagg Cut-Out Protection, Snaptagg Booster Bag Detection, and Snaptagg Digital Locksmith coded keys.

Why Wrap! Just Snap!

Snaptagg embodies a "grow concept" so it is ready for use today on all merchandise, but also tomorrow when packages are sourced with an integrated Snaptagg base! Come see live proto-types of Snaptagg Ready products at our booth (#500). Snaptagg will endeavor to marry the retail LP industry with the brand owners and the packaging industry to achieve impressive solutions never before seen!

Also, discover our "hybrid one key" POS solution for "wraps and snaps"!

Simple to utilize and effective against ORC!

As if this were not enough, Snaptagg converts into a cable solution. Tiny Cable solutions are high security solutions for hard goods and soft goods (fashion) and showcase protection.

Snaptagg will give LP departments the confidence to securely unlock items which will in turn unlock sales and therefore Increase Profits!

Start "Snap-tagging" today!!!

Visit us at the RILA LP conference: booth #500 right by the entrance! To book an appointment please write to sales@snaptagg.com or call us at 561-981-6278.

http://www.mapyourshow.com/shows/index.cfm?Show_ID=rilaap15&exhid=97261&booth=500&hall=A

Participate in our "SNAP-TAGGING CONTEST" and get a chance to win an iPad.

Loss Prevention News Network

Kroger's LP
Adding Value to a Retailer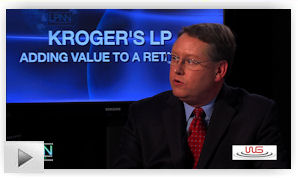 In 2008, Karl Langhorst became the first Director of Loss Prevention for The Kroger Co., a decentralized monolithic retailer that never had a true corporate LP program or function. Thus began a 2-year transformation that involved rolling out the district LPM position, taking the LP Specialist job in-house, managing corporate rollouts, and developing relationships throughout the organization both corporately and in 18 different divisions. Hear how Karl was able to build a successful LP program at Kroger through strong partnerships and realigning the company's thinking on loss prevention.
---
LPNN Quick Take #17


Amber and Joe

talk with Tarik Sheppard, Sgt. NYPD, Grand Larceny Analytical Unit, in this LPNN Quick Take. Sgt. Sheppard was instrumental in helping set up NYC's first public-private ORC partnership last year. Hear how LAAORCA's model on the West Coast helped influence the newly formed NYMORCA.


Solution Providers, have a video or commercial you want to publish? Contact us.


2014 LP Team Group Selfie Review
Showcasing each team in order!
Your Team - Your Pride

Albertson's Loss Prevention Team District 2 and 3 in the Seattle Market at the WSORCA Conference in Tacoma

"See It, Feel It, Think It"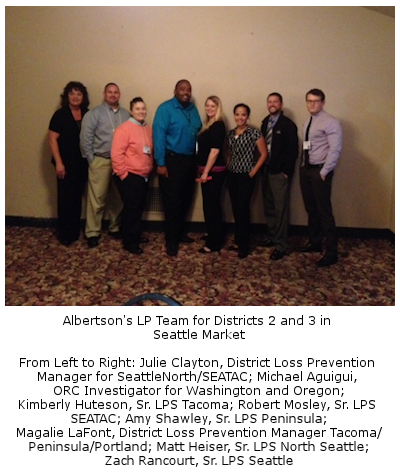 *Originally published on October 23, 2014
View all the selfies here!

e-commerce

Sponsored by The Zellman Group
Uber Merchant Delivery - same-day online retail delivery service - 400 retailers considering service Uber has already issued training documents for drivers and couriers who want to participate in the service. In addition, the Spring mobile shopping app has offered a test of a combination of the Uber delivery service with Spring's shopping functionality to specialty retailers. "Experimenting and finding new, creative ways for the Uber app to provide even greater value to our riders and driver partners is a way of life at Uber," an Uber spokesperson said. "We have been piloting UberRush (courier service) with multiple retailers for the last year." Eventually, Uber wants to enable drivers to transport passengers and retail deliveries at the same time, using intelligent routing from a single app. chainstoreage.com

Fraud prevention gaining upper hand in payments business The global payments business is clearly gaining an upper hand over fraud and data breaches, thanks to the new technologies and constant efforts of all stakeholders in the industry, Ellen Richey, Vice-Chairman of risk and public policy for Visa Inc told Gulf News in an interview. The industry-wide developments such as the migration to chip based EMV [Europay, MasterCard, and Visa] standards and tokenization are revolutionising the payment security across the world with the US currently lagging in the chip-based cards. Richey expects 2015 to be a turning point in EMV migration with more than 50 per cent of cards and terminals in the US to be chip-enabled by the end of the year. "Fraud is something that we can't say will be eliminated completely. But efforts by all stakeholders in the industry can contain it to the minimum. Visa's efforts are focused on working close with all our partners, law enforcement and government agencies throughout the world to better deter criminals," Richey said. gulfnews.com

PayPal Expands Global Buyer Protection To Digital Goods

Is Online Consignment The Future Of E-tail?

Starbucks' new express store showcases mobile POS, ordering


"Fraud is not a person - it is a dynamic grouping of statistics that deviate from the norm."
Stuart B. Levine, CFI, CFCI
CEO, The Zellman Group & Zelligent

ORC News
Sponsored by Security Resources
Fencing Operation Update: Four more former employees arrested in Lebanon pawn shop fencing operation Friday - JT's Buy & Sell pawn shop First reported in the Daily on April 2, the police have continued their investigation and arrested four more employees selling stolen merchandise. Investigators alleged that Jones and his employees bought and sold property that others had stolen from area retailers, such as Wal-Mart, Home Depot and Kmart. The sales totaled hundreds of thousands of dollars, District Attorney David Arnold said at the time. ldnews.com
Fencing Operation Update: Lebanon pawn shop owner also faces new charge - running illegal pawn shop - $90,000 recovered Larry Ardell Jones, 51, was charged with a violation of the Pawnbrokers License Act after numerous people told authorities they left items of property with his store, JT's Buy and Sell, in exchange for short term loans, Lebanon County District Attorney David Arnold said in a news release. The people claimed they had to repay the loan by a certain day or they would forfeit their rights to their property. Arnold said the allegations meet the definition of pawning, which requires a license from the Pennsylvania Department of Banking that Jones did not have. Jones was additionally charged with prohibited offensive weapons after authorities said they found three shotguns with barrels lengths less than 18 inches during a search of his home on March 31. Jones initially was charged April 2 after authorities said he paid shoplifters for the products they stole from national retailers, then sold the items online and at his store. Arnold said police seized more than $70,000 in suspected stolen goods at JT's Buy and Sell and another $20,000 worth from a warehouse on Federal Street during an investigation that began in January 2014. abc27.com
Three member California skimming gang busted using cloned credit cards at Fred Meyer in Vancouver, WA The investigation showed that that the counterfeit debit cards were used to purchase expensive electronics, clothing, and gift cards from cities from Medford, Oregon to Vancouver, Washington. The loss in these cases was over $8,400.00. Surveillance photos showed multiple Hispanic males and a female committing these crimes. Those photos were forwarded to retail outlets throughout the region. On April 21, a loss prevention officer at Fred Meyer in Vancouver, Washington recognized three suspects who matched the description of the suspects and was able to get a photo of the suspects and their van with California license plates. The suspect and vehicle information were forwarded to law enforcement agencies in the area. On April 22, Beaverton Police Detective Jason Buelt located the suspects in a hotel in Beaverton and followed them when they left, eventually taking them into custody and seizing large boxes that they were attempting to mail. Subsequent search warrants served on the hotel room, vehicle and the boxes that the suspects were mailing yielded over 100 fraudulent credit/debit cards, multiple items of high end electronics, new articles of brand name clothing, gift cards, nearly $3,500 in currency and a Louis Vuitton handbag valued at over $3,000. Said Detective Korcek, "These suspects were very prolific in their activities and were able to steal thousands of dollars worth of goods, services and gift cards. They were very sophisticated in their actions and showed how much damage they can do in a short period of time. The scheme first came to the attention of the Salem Police Department on April 9, 2015 when representatives of the Maps Credit Union and Pioneer Trust Bank in Salem reported fraudulent transactions that involved counterfeit debit cards for several of their customers. Columbia Bank also reported similar activity on the following week with some of their customers. z100portland.com
Five suspects in counterfeit credit card ring arrested in El Dorado County, Calif. - Hundreds of stolen credit card numbers found Five Bay Area residents have been arrested in El Dorado County, accused of being part of a counterfeit credit card ring. The investigation led police to the suspects motel room here they found numerous credit cards, gift cards and up to 200 various four-digit number sequences that could be imprinted on blank cards, and a machine that is used to manufactures credit cards. In the motel room, deputies found evidence of credit card manufacturing activities and hundreds of stolen credit card numbers. The investigation is ongoing. sacbee.com

Skimming gang operating in Kent County, West Mi., buying merchandise in stores Deputies say several West Michigan police agencies are investigating what they call a "rash" of credit card fraud complaints. Police allege the men are using the credit card information to make purchases. Investigators did not say how they were using the skimming device. Police believe they are driving a silver over blue 2000 Ford Excursion with Florida registration D1BFP. Anyone with information about the whereabouts of the two men can call police at 616-632-6537 or Silent Observer at 616-774-2345. mlive.com

Father-son ORC duo arrested for ORC in Beaverton, OR. hitting stores in multiple states over eight week period for $72,000 Beaverton police say they nabbed a father and son duo for organized retail theft happening in several states across the Northwest. Police say 56-year-old Robert Stephen Ellwood and his 28-year-old son Robert William Ellwood sold $72,000 in stolen merchandise to investigators over an eight-week period. The duo targeted stores, such as Safeway and Albertsons, and stole everyday health and beauty products, according to police. Police say the duo stole from stores in Montana, Idaho, Washington, and Oregon. kptv.com
2 gang members charged with robbing Abercrombie & Fitch in Rolling Hills Estates Two South Los Angeles gang members were charged Friday with holding up a Rolling Hills Estates clothing store and making off with $3,000 in perfume, deputies said. Maynor Antonio Douglas, 20, and Kervon Jordan, 18, were arrested Wednesday following an investigation by Lomita sheriff's deputies into the April 8 crime at Abercrombie & Fitch. Similar thefts occurred at stores in Lakewood, Redondo Beach and Santa Monica. Evidence was collected from each crime and detectives quickly identified the suspects. dailybreeze.com


Sheboygan Co, WI Police nab The Baby Formula Bandit Call her the baby formula bandit. 26 year old Jessica Saunders is facing six retail theft charges, one felony and five misdemeanors, for her alleged actions at Sheboygan County supermarkets over the past month. According to criminal complaints filed this past week in Sheboygan County Court, the Sheboygan County Sheriff's Department arrested the Plymouth woman April 25. Saunders was identified as the person who performed three similar theft incidents at Wal-Marts in Sheboygan and Plymouth March 31, April 2, and April 25. whbl.com

Man Tells Tulsa, OK Police 'Just Take Me Jail' After Stopped For Shoplifting Police arrested a homeless man they call a serial shoplifter. Officers were called to the Kohl's store on 71st Street east of Highway 169 just before 9 p.m. Sunday after security saw the man leaving the store. Security told police they recognized Clint McConaghie, 37, because of past shoplifting incidents at the store. A short time later, police spotted McConaghie in a black GMC Arcadia and stopped it. Officers said McConaghie admitted he was wanted on nine felony warrants for shoplifting and told them "just take me to jail." Police searched the SUV, which was reported stolen in Owasso, and found merchandise from Kohl's inside. They booked Clint McConaghie into the Tulsa County jail on several complaints of larceny of a retailer. Jail records show he has a court appearance set for May 11. newson6.com
Man and woman wanted in $1,500 retail theft in Silver Spring Township, PA Police are looking for a man and woman after a retail theft in Silver Spring Township on April 29. Silver Spring Township Police said the incident occurred at Wal-Mart, 6520 Carlisle Pike, when the two conspired together to remove more than $1,500 worth of merchandise. The pair, accompanied by a minor child, left in a gold-colored sedan, possibly a Honda, police said. cumberlink.com
Man wanted in retail theft of large amount of baby formula from Walmart store in Lower Allen Township, PA
Do you have an ORC case to share?
Share your ORC news and help the industry grow

Retail Crime News

Sponsored by NuTech National
One man dead after foiled carjacking at a store in Orem, UT A shopper with a concealed weapons permit shot and killed a man who was trying to carjack a woman Saturday outside a Utah grocery store, officers said. The 31-year-old male shooter was in Macey's parking lot in Orem, 45 miles south of Salt Lake City, when he heard a woman's screams as she was being pulled from her SUV by the suspect, investigators said. The man told police he went to assist the woman, and the 27-year-old male suspect lunged at him in an attempt to grab his gun. The man fired one round at the suspect, hitting him in the chest. The suspect later died at a hospital. No other injuries were reported. ksl.com

14-year-old shot outside Stafford, TX 'Main Event Entertainment' complex Police are looking for the person that shot a 14-year-old boy outside the Main Event entertainment center in Stafford just before 11 p.m. Saturday. There was shock at the scene and disbelief hours later near the very same spot where shooting occurred. "That's pretty crazy that something like that could happen out of nowhere," said Vinh Tong, who was at a nearby restaurant Sunday and has been to that Main Event before. Police say just before 11, around 50 teens were gathered in front of Main Event because of an age limit inside the building. That's when they say one of them pulled out a gun and opened fire, striking a boy in the chest. Emergency crews rushed him to surgery at Memorial Hermann Hospital in serious but stable condition, while police tried to piece together what happened. khou.com

Shooting Friday evening forces Wal-Mart evacuation in Kalamazoo, MI The Kalamazoo County Sheriff's Office is looking for the person who prompted a lock down at a Wal-Mart in Kalamazoo. Police responded to a fight in the area of East G Avenue and Sprinkle Road Friday, just after 7:30 p.m. The incident involved an unknown suspect who had fired off a hand gun. The suspect was seen entering the Wal-Mart, located on Gull Road. The store was evacuated and searched. The suspect was not found, but the hand gun was recovered outside the store. No one was injured. Police say the incident remains under investigation. wzzm13.com

Family Dollar associate in Lisbon, Ohio foils robbery; Robber hospitalized A store clerk at the Family Dollar in Lisbon thwarted a robbery, even after the assailant tied her up. According to the Morning Journal, the incident happened just before 9 p.m. Sunday at the Family Dollar store on Route 45. According to the Columbiana County Sheriff's Department, two workers were just getting ready to close the store when a woman in her 50s rushed inside. She pulled a gun on store clerks Tiffany Ketchum, 19, and manager Genia Byers. The robber told both women to get on the floor and then she tied up Ketchum and demanded that Byers open the registers and give her all the money. While Byers was opening the registers, Ketchum was able to break free from her ties and attacked the robber. Ketchum put the robber in a choke hold while Byers ran out of the store to a local business where she called 911. The robber was critically injured during the incident and is being treated at Saint Elizabeth Hospital in Youngstown. No one else was injured in the incident. wkbn.com
Armed Jewelry Store Security Guard shoots at fleeing Grab and Run suspect in Los Angeles A dramatic chase of a brazen thief, who stole an "expensive watch" from a Southern California jewelry store, ended in gunshots Sunday afternoon. Deputies responded to a call that reported a robbery at Hing Wa Lee Jewelers in Walnut at 3:15 p.m, Lt. David Buckner said, from the Los Angeles County Sheriff's Department. A man walked into the jewelry store and asked to look at a watch. Once the "very expensive" watch was in his hand, he took off running, Buckner said. An armed security guard chased the suspect and managed to catch up with him. A scuffle ensued. The security guard allegedly saw the suspect reach for something and "feared for his safety" prompting him to pull out his gun and fire several shots at the suspect, Buckner said. The suspect lost his shoe in the scuffle and ran away again, this time he got into a silver car and "drove off." It was unclear if the suspect was injured. It was also unclear if he was armed, Buckner said. Buildings in the area were struck by gunfire, Buckner said. Investigators arrived at the jewelry store shortly after the incident. No further information was available. nbclosangeles.com
Comcar logistics warehouse burglarized - 30 pallets of product stolen - loaded on tractor-trailer Saturday April 25th - Polk County Sheriff releases pictures - needs help identifying suspects Comcar Industries moves any type of commodity and for retailers. At approximately 11:44 PM on Saturday April 25th the Comcar warehouse was burglarized and property stolen at 105 Industrial Blvd in Winter Haven. Three unknown masked suspects entered the warehouse through an unsecured door and removed 30 pallets of product. The suspects utilized an unknown tractor trailer, believed to be a Freightliner with no decals, to remove the product. The tractor nor trailer had any distinguishable markings. The subjects demonstrated a proficiency in the manipulation of warehouse equipment. polksheriff.org
New Verizon scam - More customers complain of fraudulent Verizon accounts - with different SSN's & addresses- Verizon has no response When George Shrader ran his credit to buy a house, he found thousands of dollars in past-due Verizon wireless bills. But he was never a customer! The company's response? "She asked my social security number, it didn't match the account," Shrader said. "She asked for my address, it didn't match the account." Shrader called 8 On Your Side after our investigation into two other fraudulent accounts. In these recent cases, some thief used stolen information to open the accounts online. Verizon is at a loss for an explanation. Cyber security expert Sri Sridharan of the USF Center for Cybersecurity, said: "There's something going on that we don't know what the root cause of it is." Cell phones are attractive to crooks because they can be dumped quickly and bought online, and that is where Verizon appears to have a weakness, Sridharan said. Verizon spokeswoman Nicole Gavin said the company is researching what happened and trying to resolve the issues. wfla.com
Caught on Camera: Armed robber holds up jewelry store in Phoenix, AZ
Police say a brazen thief walked into a jewelry store inside a valley mall, pulled out a gun and walked out with a bag full of valuables. March 18 at 9 p.m., the sun already set around Desert Sky Mall at 75th Avenue and Thomas. It was closing time inside and a thief took advantage of it. "This was near closing during the middle of the week, so he lessened the amount of people who were around who might have saw this," said Sgt. Derek Elmore, with Silent Witness. Surveillance video released by Silent Witness shows the man walk into a jewelry store, gazing into the display cases as if he's a customer. He then began to slip his hand inside his jacket. Police say at that point, he pulled out a gun, pointed it a clerk and demanded jewelry. "The clerk does comply, its the right thing to comply, and then he's able to walk away with this jewelry," said Elmore. Silent Witness says the suspect is considered a wanted man, a suspect in an armed robbery. A $1,000 reward is being offered for information that could lead up to his arrest.
fox10phoenix.com
Chino Hills, CA Police arrest 2 in four-county robbery spree; hit 16 stores Two men have been arrested on suspicion of robbing eight convenience stores in four counties multiple times. The men are believed to have robbed at least 16 stores including locations in Fountain Valley, Newport Beach, Orange and Santa Ana, according to a news release from Chino Hills police. Anthony Edward Oddie of Chino Hills and Richard Gomez-Quiroz of Riverside, both 20, were arrested by Chino Hills detectives late Friday and early Saturday on a $1 million warrant, according to San Bernardino County sheriff's detectives in Chino Hills. Wearing a disguise including a surgical mask, hooded sweatshirt and gloves, Oddie would carry an airsoft gun and machete during the robberies, while Gomez-Quiroz drove Oddie to the stores and made sure to park away from surveillance cameras, police said. They sometimes robbed up to four stores in one night and in some cases returned to the same store on a later occasion. In addition to the Orange County locations, the two are suspected of robbing stores in Artesia, Chino Hills, Diamond Bar and Riverside. The arrests were the result of a nearly two-month investigation involving eight law enforcement agencies. ocregister.com

California Deputies Raid Identity Theft Ring and Find "3D Printer" Making an AR-15 Parts The San Bernardino County Sheriff's Department in California says it all began with a report of a credit card being stolen from the front porch of a residence, and the ensuing investigation led to the arrest of two women who were allegedly operating a wide-ranging identity theft ring and attempting to 3D print a lower receiver for an AR-15 rifle. The deputies say Josephine Chai, 30, and Jessica Duong, 25, were part of a larger identity theft ring. An arrest warrant issued in the investigation allegedly turned up a running 3D printer. 3dprint.com
Akron mom accused of leaving 2-year-old at Golden Corral Restaurant An Akron mom is accused of leaving her 2-year-old son at the Golden Corral restaurant by himself for at least an hour. Nasheemia D. Davis, 24, of Akron, is charged with a first-degree misdemeanor count of child endangering. An employee told Springfield Township police they noticed the boy alone about 1 p.m. on April 26. The employee took care of the child for about 50 minutes before calling police when no one came back to the restaurant or called about the child. Davis arrived and police arrived at the restaurant about 2 p.m., according to police reports. Davis told police she thought the boy was riding in someone else's car before realizing he was missing, according to police reports. Both Davis and the other driver were found to have invalid driver's licenses, police said. cleveland.com

Man arrested for 5 Lehigh Acres retail armed robberies now faces new robbery charge for Walmart store

Man gets 1 yr prison for smuggling 1,479 packages of cigarettes from Missouri to Illinois

Law enforcement makes effort to stop gangs in east Idaho

Kay Jewelers in the Auburn Mall, Auburn, Maine was the victim of a Grab and Run; merchandise valued at $2400

Fred Meyer in North Hanover, PA the victim of a Grab and Run; merchandise valued at $14,700


Robberies and Burglaries
● Alon Gas - Waco, TX - Armed Robbery
● BP - Waynesboro, VA - Armed Robbery
● Citgo - Warminster, MA - Robbery
● Corner Pantry - Henderson Co, NC - Robbery
● CVS - Kingsport, TN - Robbery
● Dollar General - Elkhart, IN - Robbery
● Dollar General - Columbus, OH - Armed Robbery
● Dollar General - Church Hill, TN - Burglary
● Dollar Tree - Chester, MD - Burglary
● Domino's - Fort Worth, TX - Armed Robbery
● Dunkin Donut - Manhasset, NY - Robbery
● Family Dollar - Lisbon, OH - Armed Robbery
● Glenwood Grocery - Clark Co, OR - Burglary
● Himalayan Grocery - St Paul, MN - Robbery
● Marathon - Palm Bay, FL - Burglary
● Metro PCS - Portsmouth, VA - Armed Robbery
● Mini Market - Baltimore, MD - Armed Robbery/ Murder
● Mr K's - Lowell, MA - Armed Robbery
● Sprint - Vallejo, CA - Robbery
● Subway - Tucson, AZ - Armed Robbery
● TLC Pharmacy - Colorado Springs, CO - Armed Robbery
● Walgreens - Colorado Springs, CO - Armed Robbery
● Walmart Pharmacy - Benson, AZ - Robbery
● 7-Eleven - Pasco Co, FL - Armed Robbery


Featured Job Listings
Sponsored by NuTech National
Feature Your Job Here For 30 Days -
70% Aren't On the Boards
VP of LP
Mattress Firm
Houston, TX
Mattress Firm
Director of LP
Lane Bryant
Columbus, OH
LinkedIn
Director AP
Big Lots
Columbus, OH
Big Lots
Director of LP
PacSun
Anaheim, CA
PacSun
Director Global AP
KFC & PH
Plano, TX
YUM! Brands
Director of AP, Corporate
Dollar General
Nashville, TN
Dollar General
VP Supply Chain, LP & Safety
Ross Stores
Ft. Mill, SC
Ross Stores
Director of Safety
Academy Sports & Outdoors

Houston, TX

Academy Sports & Outdoors


Dir, Pharmacy LP
Rite Aid
Camp Hill, PA
Rite Aid
Dir. Training & Communications - AP
Ralph Lauren
Lyndhurst, NJ
Ralph Lauren
Regional Dir AP
Rite Aid
Baltimore, MD
Rite Aid
Territory Dir., AP
Best Buy
Richfield, MN
Best Buy
Territory Dir., AP
Best Buy
Pleasant Hill, CA
Best Buy
Territory Dir., AP
Best Buy
Westbury, NY
Best Buy
LP Corporate Sr Mgr
JC Penney
Dallas, TX
JC Penney
Safety & Security Mgr
Kirkland's
Brentwood, TN
Kirkland's
AP Manager
Ralph Lauren
New York, NY
Ralph Lauren
Regional LP Mgr
Dunham's Sports
South Central KY, Central TN or NC
Dunham's Sports
Regional LP Mgr
Dollar General
Midland/Odessa, TX
Dollar General
Group LP Coordinator - Head Office
Cotton On
Los Angeles, CA
Cotton On
Sr Retail AP Specialist
REI
Bloomington, MN
REI
Coordinator, Corporate AP
Bi-Lo Holdings
Jacksonville, FL
Bi-Lo Holdings
LP Admin. Asst.
National Stores
Gardena, CA
National Stores
LP Operations Coordinator
Restoration Hardware
Corte Madera, CA
Restoration Hardware
LP Analyst
Restoration Hardware
Corte Madera, CA
Restoration Hardware
Market ORC Investigator
Macy's
New York, NY
Macy's
Security Officer
Wegmans
Pottsville, PA
Wegmans
Sales Representative
NuTech National
Maitland, FL
NuTech National
National Account Manager
Vector Security, Inc
TBD
Vector Security, Inc

Limited Time Only - Post Your Multi-Unit LP jobs for FREE - Learn More Here

Daily Job Alerts


Appearing One Day Only
View our Internet Jobs Archives here
District LP Manager
Dick's Sporting Goods
Raleigh, NC
Dick's Sporting Goods
District LP Manager
Dick's Sporting Goods
Greensboro, NC
Dick's Sporting Goods
Manager LP
CVS Health
Arlington, VA
CVS Health
Mgr Asset Recovery DC
Harbor Freight Tools
Camarillo, CA
Harbor Freight Tools
Assistant LP Supervisor
Macy's
Aurora, IL
Macy's
LP Manager
Macy's
Joliet, IL
Macy's
LP Manager
Macy's
Valley Stream, NY
Macy's
Assistant LP Supervisor
Macy's
New York, NY
Macy's
LP Manager
Macy's
New York, NY
Macy's
LP Supervisor
JCPenney
Rochester, MN
JCPenney
LP Supervisor
Kohl's
Dallas, TX
Kohl's
Dept Mgr LP & Safety
Lowe's
Athens, TN
Lowe's
LP Shrinkage Specialist
Nordstrom
Nashville, TN
Nordstrom
LP Manager Hrly
Sears
Caguas, PR
Sears Holdings Corp
LP Manager
Kmart
St Paul, MN
Sears Holdings Corp
LP Manager Hrly
Kmart
New Albany, IN
Sears Holdings Corp
LP Manager
Kmart
Wasco, CA
Sears Holdings Corp


Multi Unit LP Mgr


Sears
Pleasanton, CA
Sears Holdings Corp
LP Manager Hrly
Kmart
Albertville, AL
Sears Holdings Corp
AP Team Leader
Target
Greenwood, IN
Target
AP Team Leader
Target
Edwardsville, IL
Target
AP Team Leader
Target
Amherst, OH
Target


ETL Assets Protection


Target
Burbank, CA
Target
AP Manager in Training
Walmart
Maryville, MO
Wal-Mart
AP Manager in Training
Walmart
Philadelphia, PA
Wal-Mart
AP Manager in Training
Walmart
Berlin, NJ
Wal-Mart
AP Manager in Training
Walmart
East Brunswick, NJ
Wal-Mart
AP Manager in Training
Walmart
Centereach, NY
Wal-Mart
AP Manager in Training
Walmart
Alamogordo, NM
Wal-Mart
AP Manager in Training
Walmart
Altus, OK
Wal-Mart
AP Manager in Training
Walmart
Lawton, OK
Wal-Mart
AP Manager in Training
Walmart
Albany, GA
Wal-Mart
AP Manager in Training
Walmart
Avon, OH
Wal-Mart
AP Manager
Sam's Club
Murrieta, CA
Wal-Mart
Regional AP Mgr
Jo-Ann Fabric and Craft Store
Ontario, CA
Jo-Ann Fabric and Craft Store
AP District Mgr
Rite Aid
Queens, NY
Rite Aid
Area LP Mgr
Bed Bath & Beyond
Orange County, CA
Bed Bath & Beyond

Home of the Industry's Original
On the Move

Joe Marsico was promoted to Vice President/Chief Security Officer for Nike, Inc.
Chidebelu Ufodike was promoted to the position of Regional Pharmacy Vice President for Rite Aid.

Post Your New Job or Promotion!
See all the Industry Movement

Your Career
Sponsor this section of the Daily
Why You Must Stand Out at Work and How to Do It How well do the people around you and your boss know what you excel at? If the answer is kind of, you could be making a big career mistake according to this author. She believes standing out is essential for your career development. Find your niche

5 Ways to Rock Your Monday
It's the first day back after the weekend, and that usually means your to-do list is jam-packed and you have more items to take care of than time to do them. How you handle today will not only influence yourself but the rest of your week. Here are 5 simple things you can do to get the most out of your Monday. Play 10/3/30

Last week's most popular articles--

6 Monday Tricks that Will Make You a Better Leader Mondays are a great day to focus on improving your leadership skills. It gives you a fresh start and a blank slate to schedule and organize activities to help boost your leadership stature. Here are some strategies you can use to keep your team rallied behind you. One major goal

How Poor Management Creates Zombie Employees (Infographic) Zombies could certainly exist in your workplace if you look hard enough. 76% of employees say they're unhappy at work according to a recent poll. In order to fix the problem, leaders need to make sure the focus stays on the betterment of their people and their organizations. Give them a say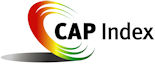 Tip of the Day
Sponsored by Vector Security
Developing your verbal skills and focusing on your specific word usage to convey messages is incredibly important for any successful executive. However, developing your ability to listen and hear what they're saying is just as important and in some cases may be even more so. It's great to be able to articulate in a manner that shows your subject matter expertise, but it's even better if you can mold it and change it on a dime based on what you're hearing and seeing. And if you're too busy talking, you may just miss the entire conversation and say something that doesn't even fit. Active listening requires focus and attention and, as Abraham Lincoln said, "Better to remain silent and be thought a fool than to speak out and remove all doubt."

Just a Thought,
Gus







Upcoming Events
---
Recruiting?
Get your job e-mailed to everyone... everyday
Post on our Featured Jobs Board!
Reach your target audience in 2015 every day!
Request our 2015 Media Kit
update account / change e-mail
unsubscribe FEEDBACK
www.downing-downing.com

Advertise With The D&D Daily




36615 Vine Street, Suite 103
Willoughby, OH 44094
440.942.0671
copyright 2009-2019
all rights reserved globally