The D&D Daily Mobile Edition
May 5,

2015



The LP Industry's #1 News Source - Informing, Educating and Instilling a sense of community


News Brief
Sponsored by WG Security Products, Inc.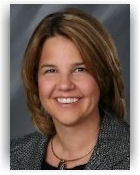 Vector Security President and CEO Pamela J. Petrow Named President of CSAA International Pamela J. Petrow, President and Chief Executive Officer of Vector Security, Inc., is the new President of CSAA (Central Station Alarm Association) International, effective immediately. "It is an honor and a privilege to be able to lead CSAA during this period of transformation for the alarm industry," said Petrow, whose tenure as head of the association will run through October 2017. "My objectives are threefold," she said. "One, to improve membership value and relevance; two, to help our members position their companies for the future; and three, to grow membership overall." She added that building on CSAA members' passions and tapping into their expertise will help improve and advance the alarm industry as a whole. Petrow, who served as CSAA First Vice President since October 2013, is the first woman to serve as president of the organization since its founding 1950. An active member of the security industry, Petrow has held leadership positions in the Pennsylvania Burglar and Fire Alarm Association (PBFAA), Electronic Security Association (ESA), and CSAA, where she also co-chaired the Education Committee and served on the Executive Committee. vectorsecurity.com

Checkpoint Systems Enables Retailers to Obtain Critical Data and Analytic Intelligence With S3i RTLS Wireless In-Store Network Checkpoint Systems, Inc., a leading global supplier of merchandise availability solutions for the retail industry, today announced the launch of S3i, a scalable RTLS (real time location system) wireless in-store network that works with enhanced Alpha High Theft Solutions' alarmed devices to obtain critical data and analytic intelligence, increasing sales, improving on-shelf availability and reducing shrink on high-value merchandise. S3i's smart devices work in conjunction with smart keys to register all events, such as commissioning, removal of devices and theft. Through better and real-time stock visibility and shrink reduction, store managers are then able to increase sales. Better stock visibility allows retailers to know where the products are in real time, and also have a clear and accurate vision of the quantities, while the use of smart keys reduces both internal and external shrink. businesswire.com

Data-Breach Alert Laws May Be Eased - Retailers would not have to disclose minor breaches under the proposals U.S. companies wouldn't have to disclose some cybersecurity breaches under proposed legislation introduced in both chambers of Congress in recent months. Under the proposed legislation, companies would be allowed to decide whether a breach of consumer data merits notifying customers. Under the proposals, companies would need to quickly notify customers about an intrusion if they believe there is a risk that the breach would lead to serious identity theft or fraud. But if companies believe there is no reasonable chance that a breach will hurt customers, the proposed legislation would allow them to keep it under wraps. The proposed law would override current state laws on notification, many of which compel companies to tell customers if there is any unauthorized access of their personal data, regardless of perceived harm. wsj.com

Commentary: Possible Data Breach at Sally Beauty Holdings For the second time in a year, Sally Beauty Holdings, which owns U.S. Sally Beauty stores, is currently investigating reports of unusual activity involving payment cards used at some of their stores. The fact that we continue to see retail breaches even after some of the mega breaches over the past year indicates two things. First, attackers are adapting their methods and the sophistication of their tools. Second, many retailers have yet to invest in detection and haven't yet adapted their defenses to detect these very real threats. The retail industry as a whole needs to move to point-to-point encryption (P2PE), which can come at a heavy cost because it often requires an overhaul of existing payment systems so this is not something that will happen quickly. Point-of-sale malware continues to evolve and most families of retail malware can evade basic security controls. The initial points of intrusion remain fairly constant; either attackers leverage exploits against known vulnerabilities or successful spear phishing campaigns. Both the intrusion and the malware components can be better detected by taking a layered security approach, monitoring endpoints and the network itself closely for anomalies and indicators of compromise specific to retail breaches. These include configuration changes, unauthorized processes, credit card data appearing on the file systems, RAM or anywhere outside the PCI environment. chainstoreage.com

One-third of computers worldwide infected with malware - Retail most targeted industry Phishers have increasingly targeteded retail and service sites, hoping to take advantage of the burgeoning numbers of online shoppers. During the 4th quarter of 2014 the number of malware variants figure broke a new record, with 23,500,000 malware samples detected--an average of 255,000 new threats each day, according to Trends Report contributor, PandaLabs. This was up 59 percent from 160,000 samples per day in the second quarter of 2014. Never in the history of computer security has the amount of new malware created been so high, according to Luis Corrons, PandaLabs Technical Director and Trends Report contributing analyst. About one-third of computers worldwide were probably infected with malware of some sort, according to Corrons. Retail/Service was the most-targeted industry sector in the fourth quarter of 2014, representing 29.37 percent of phishing sites, not a great surprise during the holiday season. Payment Services continued to be popular targets, with 25.13 percent of attacks during the three-month period, according to APWG member Internet Identity. "The final quarter of 2014 also witnessed a raft of email-based phishing attempts against well-established financial institutions, possibly timed to coincide with both the holiday spending increase and heightened consumer fears in the wake of corporate security breaches," said Carl Leonard, Principal Security Analyst, Websense Security Labs. (Read the full report here.) businesswire.com

Study: Confidence in chip-and-pin cards lacking
Most executives support implementation of EMV "chip and PIN" technology, with 59% of survey respondents indicating it is an important part of their organization's payment strategy. However, EMV is not the security silver bullet payment professionals have been waiting for, as barely more than half of respondents (53 percent) believe EMV cards will decrease the risk of a data breach. retailingtoday.com

Macy's Off-Price Business to Debut with Four Stores This Fall - Called "Macy's Backstage" Macy's, Inc. today announced that the first four pilot stores in Macy's new off-price business, one of the company's key growth initiatives, will open in fall 2015 in metro New York City. To be called Macy's Backstage, the four off-price stores will average about 30,000 square feet and offer a compelling assortment of women's, men's and children's apparel, shoes, fashion accessories, housewares, home textiles, intimate apparel and jewelry. Each store also will include amenities, such as free WiFi and a suite of spacious fitting rooms. One location will test a café concept so customers can relax and refresh. Merchandise will include clearance goods from Macy's stores, as well as special buys from well-recognized fashion brands - all at exceptionally great values, often between 20 percent to 80 percent off of original and comparable prices for similar merchandise. corporate-ir.net

Wal-Mart U.S. goes to one operating unit
This past week, it was announced that the executive superstructure of U.S. Walmart stores would be trimmed. President & CEO Greg Foran and COO Judith McKenna decided to eliminate the executive level which supervised Walmart East and Walmart West. The whole U.S. operation now reports directly to Judith McKenna, similar to the merchandising division that now reports directly to Greg Foran. Walmart previously divided the U.S. into five large regions, later three regions and last year the company divided the nation in half. Now, with the two geographic divisions becoming, in essence, one operating business unit, there is a much more direct reporting structure, allowing for more initiatives and flexibility in the company going forward. forbes.com

Lowe's posts Director of Corporate Investigations position The principal duty of the Director of Corporate Investigations is to undertake objective, fact-based investigations assigned by the Director of Investigations. Investigations will often involve allegations of violations of Company policies and procedures, including Lowe's Code of Business Conduct and Ethics and Lowe's Vendor Code of Conduct as they relate to alleged conflicts of interest, purported unfair dealing, claims of corruption, improper use of company assets, insider trading, and other allegations requiring specialized investigations. The position will be based in Mooresville, North Carolina. sjobs.brassring.com

San Francisco becomes first U.S. city to end erratic scheduling San Francisco made history in December by becoming the first city in the United States, and one of the few jurisdictions on the continent, to give workers the right to predictable schedules. All big chain retailers in the city must now give employees their schedules two weeks in advance. The law is aimed at the city's "largest and most profitable" businesses, and applies to retailers with 20 or more locations globally and 20 or more employees in San Francisco. Other provisions of the Retail Workers Bill of Rights include: ● Available work hours must be offered to existing employees before more part-time, temporary or contract employees are hired. ● Workers get one hour of pay for schedule changes made with less than a week's notice, and two to four hours' pay for changes made with less than 24 hours' notice. ● Bosses must provide two to four hours of pay if an on-call worker's shift is cancelled with less than 24 hours' notice. ● Pay equity for part-time workers, and equal access to time off and promotion opportunities. ● When a retailer is bought or sold, workers get a mandatory trial period of at least 90 days with the new company. thestar.com

New ADA Regulations - 60% of retail entrances must be handicap accessible The Americans with Disabilities Act (ADA) is designed to prohibit discrimination and ensure equal opportunity for people with disabilities. In effect since 1991, it has undergone updates, affecting most commercial real estate in some fashion. In fact, all commercial spaces used by the public - as well as many employee-use areas - are required by law to comply with ADA regulations. An important change is the number of accessible entrances required has been increased to 60% of the available entrances, which means a location with two entrances now needs both entrances to be accessible rather than just one. Between 2007 and 2014, the amount of ADA charges doubled from $54.5 million to $109.17 million, with 3,190 suits filed in 2007 compared to 5,347 suits in 2014. chainstoreage.com

FedEx sued over shooting of 6 at Kennesaw, GA facility A security guard who was among six people shot by a FedEx Corp. worker at a company facility in Kennesaw, Ga., has filed a lawsuit against the company. Christopher Sparkman, 29, was shot in the abdomen when 19-year-old FedEx employee Geddy Kramer opened fire at the facility on April 29, 2014. Kramer shot five people at the facility north of Atlanta before killing himself. Sparkman was the most seriously injured. Sparkman's lawsuit, which was filed in Gwinnett County Superior Court on Monday, says FexEx failed to "exercise ordinary care to keep its distribution center...safe." The lawsuit says people in upper-level management were warned "on numerous occasions" that Karmer had "exhibited mental instability," but did not take measures to protect its employees. Since the shooting, Sparkman, who was employed by Allied Barton Security Services, has undergone more than 30 surgeries and will have more surgery next year. bizjournals.com

'American Dream' Mega Mall Would Be The Biggest In The U.S. Triple Five, the developer behind the Mall of America in Minnesota, wants to build an even larger shopping and entertainment complex in Miami-Dade in Florida. The proposed mega mall would carry a $4 billion development cost and create some 25,000 new jobs if it were completed. Triple Five has dubbed it "American Dream Miami." "It sure is a dream for shoppers. But this mall will also boast water slides, thrill rides, dinosaur attractions, live entertainment shows and glow-in-the-dark putt-putt," said WSVN's Kevin Ozebek. Triple Five hasn't confirmed the new mall's size, but county officials say it would be larger than Mall of America's 4.2 million square feet. That mall brings in about 42 million visitors a year. newsy.com
Ex-G3, Foot Locker Execs Cop To $18M Fraud Scheme

Kroger acquires 7 Detroit-area Hiller's stores

Family Dollar/Dollar Tree merger could finally close this month

Cop burned by free coffee sues Starbucks for $50K


Moose on the Loose
at Fred Meyer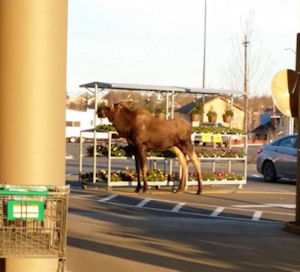 The Kroger Co. encourages its customers to sample their products, but this is a bit much! This furry visitor was found grazing in the parking lot of a Fred Meyer store this week in Alaska.

Thank you to Karl Langhorst, Corporate Director of Loss Prevention, The Kroger Co., for submitting this fun photo!
All the news - One place - One Source - One Time
The D&D Daily respects your time
& doesn't filter retail's reality
Report Your News!
(content subject to approval)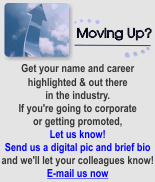 Vendor Spotlight

Axis to demonstrate latest trends in IP video solutions for asset protection at retail industry event
Products and technologies ideal for retail surveillance will be featured in booth #305 at next week's RILA's annual Retail Asset Protection Conference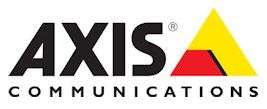 Chelmsford, Mass. - Axis Communications, the global leader in network video, will highlight IP video solutions at the RILA Retail Asset Protection Conference in Orlando, Fla. on May 3-6 in booth #305.

The introduction of IP video has revolutionized the way retail professionals work with loss prevention, store optimization, fraud detection, security and customer service. IP-based solutions are bringing new possibilities to retailers of all types and sizes with advancements in image usability and video analytics – while still being cost effective and easy to install and maintain.

"Just like the products retailers are selling, there is no one-size-fits-all solution when it comes to security and asset protection," said Hedgie Bartol, business development manager, retail, Axis Communications, Inc. "That's why events like the Retail Asset Protection Conference are so important because it gives retailers an opportunity to interact with the different technologies available and educate themselves on what and how those products can help meet their individual challenges and needs."

Some of the products and technologies that will be highlighted in booth #305 include:

| | |
| --- | --- |
| ● | The recently announced mid-range AXIS P5624-E PTZ Dome Network Camera is ideal for retail surveillance in both indoor and outdoor environments with HDTV 720p and 18x optical zoom. AXIS P5624-E features a continuous 360° pan, day/night functionality for superb low light performance, 120 dB Wide Dynamic Range – Forensic Capture, Advanced Gatekeeper, shock detection, PoE+ and an SD card slot. |
| ● | Axis' Zipstream technology is a truly innovative compression technology that reduces bandwidth and storage requirements by an average of 50 percent and is fully compatible with existing H.264 and leading video management systems. Zipstream helps reduce the cost and limitations associated with storage and bandwidth, enabling users to use higher resolution and increase forensic detail. |
| ● | Together with Axis cameras, AXIS Camera Station S10 Recorder Series forms a plug and play solution for mid-sized installations up to 64 channels. The series comprises three out-of-the-box-ready desktop and rack-server models for reliable and high definition surveillance. |
As part of the Technology & Innovation track, Hedgie Bartol, business development manager for retail, will be co-speaking with Family Dollar and Interface Security Systems in an engaging session on the importance of IT collaboration and speaking the same language. "The IT Partnership: An Engine for Success" session will be held on Tuesday, May 5 from 2:45-3:45pm.

For more information about retail security solutions, visit Axis in booth #305 or go online to www.axis.com/solutions/video/retail/index.htm.

Guest Feature

RILA 2015 Highlights Dare One: Evolve, Fail or Innovate?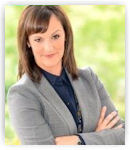 By Amber Bradley Virgillo, Calibration Marketing

Truth or Dare is an interesting theme for an Asset Protection conference. Lisa LaBruno, Sr. Vice President Retail Operations at the Retail Industry Leaders Association (RILA), chose truth as she informed the audience why RILA selected this theme for the 2015 RILA Asset Protection conference taking place in Orlando this week.

"The truth is the retail industry is evolving and we have to get out of our comfort zone to find answers to today's unique challenges," LaBruno said addressing attendees in her opening remarks. "We can't find all the answers in our offices. We must seize the opportunity to leverage our collective thought leadership."

Baldwin's Dare
Day one peaked attendees' interests quickly with a thought-provoking look at how asset protection can be integrated into many facets of an organization from Charles Baldwin, Cabela's Executive Vice President and Chief Administrative Officer.

A few key elements Baldwin mentioned to integrating AP into the fabric of an organization included:

| | |
| --- | --- |
| - | Establishing key relationships before a crisis |
| - | Preparing for all different scenarios including national disasters |
| - | Bringing your investigative mindset to each situation |
| - | Ensuring you understand merchandising's goals and objectives |
Baldwin wrapped up with a dare for the audience. He challenged them to truly analyze how their AP teams are spending their time. This analysis will demonstrate how their department is evolving (or not evolving) to meet the business needs.

Baldwin's Dare: Are you going to stay in the present and simply do what is expected or are you going to continue to challenge yourself and your department to evolve?

Jamie's Truth
Didn't know being a professional adventurer is a job? Neither did most of the attendees until they met Jamie Clarke, Canadian adventurer, author, filmmaker, entrepreneur, and inspirational speaker.

Jamie's presentation was engaging and inspirational but also offered practical advice that hopefully shocked attendees into some self-reflection about how we tackle problem-solving in our environments. While recounting his experiences of climbing Mt. Everest, which he's summited twice, Jamie provided emotional tales of failure and eventual triumph that he seamlessly related to the everyday business world.

Some quotables from Jamie's presentation include:

| | |
| --- | --- |
| - | Failure can be a profound teacher if we are brave enough to facilitate an honest conversation instead of making excuses or assigning blame. |
| - | Collective efforts have deep meaning. Remember that for an entire group to work together efficiently each must respect each other's contributions. |
| - | Practice being focused during times of fear and struggle. It's ok to be afraid as long as you focus on the rungs of the ladder instead of the chasm below. Remember that on the other side of fear is freedom. |
For a quick clip of Jamie summiting Mt. Everest click here:
https://www.youtube.com/watch?v=JZvkvG6ryvg

Dare One Wrapped
RILA also hosted various valuable breakout sessions including topics on organized retail crime, workplace safety, shrink, audit/analytics and omni-channel as well as cybercrime and OSHA law updates.

Monday's content wrapped with "The Future of Consumerism" from Doug Stephens a.k.a., the "retail prophet." Doug discussed the impact of the mass media on merchandising and the consumer. He predicted a major transition coming where media is actually "the store" and the actual brick and mortar store is primarily focused on experiences for the consumer versus purely selecting and buying merchandise.

Doug's dare challenged attendees to truly be innovative and start thinking radically when it comes to delivering value from their asset protection department. "If the new idea doesn't scare you, it's probably not very innovative," concluded Doug.

Stay tuned to the D&D for real coverage of insights from the RILA AP conference 2015.

Loss Prevention News Network

The Loss Prevention
Research Council
The Loss Prevention Research Council uses fact-based research to develop crime and loss control solutions that improve the performance of its members and the industry. With over 120 research projects completed since 2001, Dr. Read Hayes, Research Scientist, Univ. of Florida, & Director of the LPRC, talks about the group's latest initiatives and areas of focus, including its expanding StoreLab Program. Also hear from Chad McIntosh, VP of LP & Risk Management, Bloomingdale's. As a long-term member of the LPRC's retail team, Chad explains the many benefits of membership for an LP executive.
---
In this LPNN Quick Take, Joe LaRocca is joined by Ed Wolfe, VP of Business Development for WG Security. The two talk about Wi-Fi solutions, tag detachers, iBeacon technology and customer privacy concerns. And then Amber Virgillo arrives with a photo bomb!


Solution Providers, have a video or commercial you want to publish? Contact us.

Press Releases

Snaptagg: Game Changing & Innovative technology will release at RILA LP 2015


Snaptagg is the game-changing technology the retail LP industry has been waiting for and we are proud to be introducing our product line to industry leaders at the RILA LP conference 2015 this week!

Snaptagg is a new and extremely innovative multi-functional "wire-free" self-alarming tag (10+ alarms) which solves many of today's retail pain points relating to current solutions such as wraps, acrylic lock boxes, box opening, box concealment, tag cut-out, blister package security (item cut-out), "wrap rage", blister packaging return losses, packaging design, EAS alarm response, merchandising, locked items, cable protection, ORC, online (youtube) "how-to-defeat" schemes, easy-to-obtain detachers, multi-device management, unnecessary labor cost, POS throughput, self-checkout, and much more!!!

Snaptagg's patented twist & lift design creates the right balance between store security, employee handling, and the future of retail with self-pay technology such as iPay!

Our product effectively protects items in blister packages & boxes without wires: featuring Snaptagg Cut-Out Protection, Snaptagg Booster Bag Detection, and Snaptagg Digital Locksmith coded keys.

Why Wrap! Just Snap!

Snaptagg embodies a "grow concept" so it is ready for use today on all merchandise, but also tomorrow when packages are sourced with an integrated Snaptagg base! Come see live proto-types of Snaptagg Ready products at our booth (#500). Snaptagg will endeavor to marry the retail LP industry with the brand owners and the packaging industry to achieve impressive solutions never before seen!

Also, discover our "hybrid one key" POS solution for "wraps and snaps"!

Simple to utilize and effective against ORC!

As if this were not enough, Snaptagg converts into a cable solution. Tiny Cable solutions are high security solutions for hard goods and soft goods (fashion) and showcase protection.

Snaptagg will give LP departments the confidence to securely unlock items which will in turn unlock sales and therefore Increase Profits!

Start "Snap-tagging" today!!!

Visit us at the RILA LP conference: booth #500 right by the entrance! To book an appointment please write to sales@snaptagg.com or call us at 561-981-6278.

http://www.mapyourshow.com/shows/index.cfm?Show_ID=rilaap15&exhid=97261&booth=500&hall=A

Participate in our "SNAP-TAGGING CONTEST" and get a chance to win an iPad.

e-commerce

Sponsored by The Zellman Group
The Internet of Things foreshadows Commerce of Things 75 billion objects will be connected to the Internet by 2020, Morgan Stanley says. When your refrigerator can order milk and your toothbrush a replacement head, online retailing will be a very different industry.

To make daily purchases effortless and frictionless for consumers, manufacturers will need to assume the effort and friction of commerce themselves. Merchants will face major challenges to traditional business models-most significantly, the challenge of adapting to multitudes of object-mediated micro-transactions. When a company sells replacement toothbrush heads through traditional retail channels, it might sell a thousand products in a single transaction. But what happens when a thousand smart toothbrushes order their own replacement brushes individually? Each of the one thousand tiny transactions will include its own regulatory challenges, its own security risks, and its own payment-processing costs.

Digital commerce infrastructure will be vital to manufacturers as they make the shift to the Commerce of Things. Digital wallets will make it possible for refrigerators to buy milk while minimizing the risk of fraud. Servers that process payments will scale to accommodate tens of millions of transactions rather than thousands. Tax calculators will evolve to comply with local laws without requiring a human being to click a button every time. But developing this infrastructure is costly and demanding. Like all revolutionary changes in business, the Commerce of Things will not come without casualties. How companies respond to this new opportunity is yet to be decided, but one thing is clear: the Commerce of Things will change the purchase experience forever. Will your business be ready? internetretailer.com

Amazon And Whole Foods Compete To Deliver Mom's Flowers

Pet Supplies Plus treks carefully into e-commerce

"Fraud is not a person - it is a dynamic grouping of statistics that deviate from the norm."
Stuart B. Levine, CFI, CFCI
CEO, The Zellman Group & Zelligent

ORC News
Sponsored by Security Resources
GPS technology helps police bust Credit Card Skimming Gangs - 139 arrests and counting for Redlands, CA Police Dept. Credit and debit card skimmers secretly attached to gas pumps are an increasingly common scourge throughout the United States. But the tables can be turned when these fraud devices are discovered, as evidenced by one California police department that has eschewed costly and time-consuming stakeouts in favor of affixing GPS tracking devices to the skimmers and then waiting for thieves to come collect their bounty. One morning last year the Redlands, Calif. police department received a call about a skimming device that was found attached to a local gas pump. This wasn't the first call of the day about such a discovery, but Redlands police didn't exactly have time to stake out the compromised pumps. Instead, they attached a specially-made GPS tracking device to the pump skimmer. At around 5 a.m. the next morning, a computer screen at the Redlands PD indicated that the compromised skimming device was on the move. The GPS device that the cops had hidden inside the skimmer was beaconing its location every six seconds, and the police were quickly able to determine that the skimmer was heading down a highway adjacent to the gas station and traveling at more than 50 MPH. Using handheld radios to pinpoint the exact location of the tracker, the police were able to locate the suspects, who were caught with several other devices implicating them in an organized crime ring. This story in October 2014 the U.S. Justice Department's "COPS Office" indicates that the Redlands PD has taken the lead in using GPS technology to solve a variety of crimes, and had credited the technology with helping secure at least 139 arrests. krebsonsecurity.com

Maywood & Edgewater, NJ Police get help from West Coast colleagues nabbing 2 in ORC ring Maywood police teamed up with their Los Angeles colleagues and Edgewater detectives to nab two people tied to a shoplifting ring that stretched from coast to coast. Maywood police had taken a report of the couple shoplifting $800 worth of fragrances from the Ulta store in the Bergen Towne Center last Tuesday when management at the Ulta branch in Edgewater reported what they believed to be a similar incident. Edgewater police found Claudia Sepulveda, of Los Angeles, and 21-year-old Nicholas Salvador Rusel of Van Nuys in the parking lot of the River Road store, Maywood Police said. They were carrying a lined bag that's used to thwart anti-theft devices, he said. Although they apparently didn't remove merchandise from the Edgewater store, the couple had proceeds from the Maywood theft, as well as good stolen from stores in Clifton, East Brunswick, Marlboro and Howell Township. After sending out alert notifications, Maywood detectives were contacted by police in Los Angeles. The couple "had been involved in large-scale shoplifting operations in Los Angeles and San Bernardino," the chief said. Investigators followed Sepulveda and Russel to Utah before the couple ended up in New Jersey, "shoplifting in large high-end stores along the way," he said. Maywood Police charged the couple with shoplifting and both they and Edgewater police charged them with possession of an anti-shoplifting device. cliffviewpilot.com
Three men are facing multiple felony charges after police say they cracked a pharmacy burglary ring in our area Three departments were investigating pharmacy burglaries that happened over the past several weeks. Washington County, Virginia, Sheriff Fred Newman said, "Knowing that Russell County, and Marion had incurred burglaries in their respective jurisdictions, our detectives made contact with those law enforcement agencies. The combined efforts of all the agencies involved has resulted in these arrests." "Without the joint efforts of the Washington County Sheriff's Office, Marion Police Department and our Russell County Sheriff's Office, these arrests would not have been possible," stated Russell County Sheriff Steve Dye. Deputies also say the suspects used an app to monitor police activity, so they'd know when to break-in to the pharmacies. wcyb.com
Trio accused of stealing more than $12,000 of meat from Distribution Center in Selma, AL Three Selma men were arrested Sunday for allegedly running a theft ring that was responsible for stealing more than $12,000 worth of meat from a local packing and distribution plant. According to Lt. Curtis Muhannad with the Selma Police Department, Derenic Moore, 33, Sylvester Johnson, 26, and Marcaz Smoot, 31, were arrested Sunday around 5:15 p.m. after being caught in the act. They were each charged with first-degree theft of property, which is a class B felony and punishable between two and 20 years in prison and up to $30,000 in fines. "The arrest occurred in the 100 block of Plant Street, which is within the city limits of Selma, at a local whole sale meat packing and distribution plant," Muhannad said. "The arrests stem from an investigation into large quantities of meat products being stolen from the business." According to Muhannad, the three had been stealing meat from the plant since November 2014. selmatimesjournal.com

Shoplifter ditches baby stroller and flees from Kohl's in Howland, OH Howland, OH Police want the public's help to find a man they say used a baby stroller to try to steal merchandise from Kohl's department store. Officers said the man captured on surveillance video piled items from the store into the empty stroller, then walked out. When a loss prevention employee came up to him, he ditched the stroller and ran away. There was no baby inside the stroller. The store recovered the stolen merchandise. wkbn.com
Jackson, TN man charged with having tool to remove store security tags A man went before a judge Monday on a charge of possessing a tool designed to remove security tags from merchandise at Walmart. James Ervin McGee Jr. was arrested on shoplifting charges and found to have a plastic and metal device that was confirmed to be a magnetic tool used only to remove security tags used by stores on merchandise. wbbjtv.com

Two women busted at a Mahoning, PA Walmart to get cash for heroin Police say two Lehighton women attempted to steal nearly $600 of merchandise from a Mahoning Walmart Thursday to support a heroin addiction. Alexandra Casares, 23, and Janine Ringlaben, 24, are charged with retail theft and conspiracy to commit retail theft, Mahoning police said Tuesday. Ringlaben faces felony charges as a result of prior felony convictions. Store officials caught the pair attempting to leave the store with a television, blender, surround sound system and a child flotation device without purchasing the items, police said. Casares stopped but Ringlaben fled to a car in the parking lot, where she quickly changed her shirt and hair style. mcall.com


2015 Southwest Region Training Conference, "Real Crime - Real Solutions" - CALL FOR VENDORS!

When: June 11, 2015 from 8AM - 4:30PM
Where: Embassy Suites - Albuquerque, NM

Connect ABQ in partnership with Albuquerque Police Department will be hosting a FREE conference this June. The conference is offered by ARAPA, FISOA and other Connect Members and is available to all detectives, law enforcement agents, investigators, police officers, command staff, retail loss prevention, fraud investigators and bank security professionals. Topics include: Mental Illness & De-escalation, Public/Private partnerships, Online & Social Media Investigations, eFencing, Financial Crimes and more! Speakers include Dr. Troy Rodgers, police psychologist; Mr. Paul Jones, eBay - Global Assets Protection; Mr. Rick Lautenbach, Laboratory Director - Target Forensics Services; Mr. Joshua Brunty, Assistant Professor Marshall University and Author of Social Media Investigations for Law Enforcement, and Agents with Homeland Security Investigations. The first 376 attendees to register will receive a free gift at check-in!!

It's also not too late to showcase your business with their vendor/exhibit and sponsorship opportunities! For more information, click here


For more information, and to register, click here
For questions, email arapasponsorship@connectabq.org.
Do you have an ORC case to share?
Share your ORC news and help the industry grow

Retail Crime News

Sponsored by NuTech National
Baton Rouge, LA Jury finds Lee Turner Guilty in CarQuest Auto Parts Store Double Murder, Faces Death Penalty Closing arguments were given Monday morning and by 1:15 p.m., the jury reached a guilty verdict in the auto parts store double murder trial in Baton Rouge. Lee Turner Jr., 25, of Baton Rouge, has been found guilty of two counts of first-degree murder in the shooting deaths of two men during a robbery at CarQuest Auto Parts on Airline Highway in 2011. Turner, who worked at the Plank Road CarQuest location, faces the death penalty. The death penalty phase begins at 9 a.m. Tuesday. Edward Gurtner, 43, and Randy Chaney, 54, were found dead in a back room of the store on March 27, 2011. Both were helping out at the store, but worked at other CarQuest locations. "He intended to kill them and he did it for selfish reasons," prosecutor Tracey Barbera said in her closing arguments. According to prosecutors, Turner had 13 to 14 bullets in the gun, in his pocket, when he entered the CarQuest. "Lee Turner had a plan...he stole, he killed, he intended to do everything that he did." wafb.com
Macy's encounter leads to discovery of ID theft scheme in Union Gap, WA Union Gap police say they cracked an identity theft and forgery ring involving at least three people, including a woman jailed on suspicion of using the elaborate scheme to obtain thousands of dollars' worth of merchandise. Police say mail and personal documents were stolen from cars and homes and used to create accounts at various stores. The suspects would buy merchandise on the accounts but also outright steal from the stores in order to return the items for cash, police said. Police began investigating in November, when an officer questioned a woman outside the Valley Mall Macy's about a possible theft of clothing. They say that during the questioning, they found a large amount of receipts, new clothing tags separated by store and shopping bags in the trunk of a vehicle. Police believed the women intended to return the stolen jeans for cash using one of the receipts. In December, police searched a house that the woman had listed as her home. Police say they found doctored tax forms, pawn shop slips, forged checks, multiple credit cards and identification cards, including a fake driver's license. yakimaherald.com

Identity Thief Sentenced in San Diego; 52 months in federal prison As part of this scheme, Grigorian and his fellow conspirators directed the IRS to send the ill-gotten refunds to postal addresses and/or bank accounts under their control, Duffy said. The conspirators then would often circulate the money through several other accounts before withdrawing it and distributing the money amongst the group, Duffy said. Grigorian was one of dozens convicted in four related FBI/IRS cases dubbed "Operation Trillion Troubles," Duffy said. "Arthur Grigorian organized and led one of the most significant criminal rings that used stolen, personal identifiable information of thousands of victims to perpetrate a multi-million dollar fraudulent tax refund scheme," Erick Martinez, special agent in charge for IRS Criminal Investigation. patch.com

Dollar General employee says she was suspended for failing to stop a robbery After a west Wichita Dollar store was robbed Friday night, one of the clerks working there at the time says she's being punished for failing to stop the suspect. Police say a man, armed with an unidentified weapon and disguised with a clown mask, walked into the Dollar General store just before closing time and demanded cash. Dollar General employee, Celia Reyes, complied. "It all happened so fast that, you know, we just did what we were told to do," said Celia Reyes. "So that way, we could get out of there alive." As if being the victim of an aggravated robbery wasn't enough, Reyes says Dollar General suspended her without pay because she reportedly didn't do enough to foil the robbery. "There was a point in time when he had his back turned to me, and that I possibly, could have, done something to stop him," said Reyes. For Reyes, a mother of four, it could have been a life or death situation. KSN News was unable to make contact with Dollar General representatives on Monday at both the local and corporate levels. ksn.com
St. Charles, IL Target employee charged with $825 theft of merchandise A St. Charles man faces a felony shoplifting charge on accusations he stole from his employer, according to a St. Charles police report. Lukas John Sebahar, 18, reportedly stole nearly $825 in merchandise - including a cellphone, numerous video games and beverages - from Target last month. mysuburbanlife.com

Dollar General employee stole $3,000 in Gift Cards in Middletown, OH An employee of Dollar General was charged with theft and jailed after he allegedly stole $3,000 worth of gift cards from the store. Police said Robert Fisher allegedly stole six $500 gift cards, but after the theft was discovered, the store stopped the activation of four of the cards. Fisher also didn't pay for $29.70 in processing fees and $11 worth of drinks. journal-news.com


St George, UT woman pulls knife on Christensen's Department Store Security Police arrested a 30-year-old woman for aggravated robbery Saturday after she pulled a knife and threatened a Christensen's Department Store employee who tried to stop her for shoplifting at the store. At approximately 3:35 p.m., a man waved down Police and pointed to a woman who was running down the street. The security agent stated the woman pulled and knife during the apprehension. Police arrested the suspect who had $346.00 of stolen merchandise on her. stgeorgeutah.com

Window shot at Vancouver, WA Fred Meyer
A man in a black SUV reportedly shot at a Fred Meyer store in Vancouver Monday evening, shattering the store's window. Vancouver police responded to the scene at 2500 Columbia House Boulevard, and determined the weapon was an airsoft of bb gun, officials said. According to a Fred Meyer employee, no one was hurt in the incident and the store has not been locked down or evacuated. The shattered window was reportedly located by the store's home products. Witnesses stayed on the scene with police. koin.com

Des Moines, IA Police ask for help identifying credit card forgery suspect

Biloxi police searching for suspect in credit card fraud

4 smash-and-grab suspects get away with ATM in Houston


Robberies and Burglaries
● Bulldog Liquidators - Indianapolis, IN - Burglary
● Christensen's - St George, UT - Armed Robbery
● Circle K - Oklahoma City, OK - Armed Robbery
● CVS - Altamonte Springs, FL - Robbery
● Dell's Firearms - Hatfield Twp, PA - Burglary
● Express Discount - Oklahoma City, OK - Armed Robbery
● Kmart - Sierra Vista, AZ - Robbery
● Kwik Shop - Lincoln, NE - Armed Robbery
● McDonalds - Mount Pocono, PA - Armed Robbery
● Modern Tactical Guns - Montgomery Co, PA - Burglary
● Quick Pick - Athens, GA - Armed Robbery
● Safeway Pharmacy - Benson, AZ - Armed Robbery
● Valero - Sodus, NY - Armed Robbery
● Walmart - Broken Arrow, OK - Armed Robbery
● Walmart Pharmacy - Benson, AZ - Armed Robbery


Featured Job Listings
Sponsored by NuTech National
Feature Your Job Here For 30 Days -
70% Aren't On the Boards
VP of LP
Mattress Firm
Houston, TX
Mattress Firm
Director of LP
Lane Bryant
Columbus, OH
LinkedIn
Director AP
Big Lots
Columbus, OH
Big Lots
Director of LP
PacSun
Anaheim, CA
PacSun
Director Global AP
KFC & PH
Plano, TX
YUM! Brands
Director of AP, Corporate
Dollar General
Nashville, TN
Dollar General
VP Supply Chain, LP & Safety
Ross Stores
Ft. Mill, SC
Ross Stores
NEW TODAY Director of Corporate Investigations
Lowe's
Mooresville, NC
Lowe's
Director of Safety
Academy Sports & Outdoors

Houston, TX

Academy Sports & Outdoors


Dir, Pharmacy LP
Rite Aid
Camp Hill, PA
Rite Aid
Dir. Training & Communications - AP
Ralph Lauren
Lyndhurst, NJ
Ralph Lauren
Regional Dir AP
Rite Aid
Baltimore, MD
Rite Aid
Territory Dir., AP
Best Buy
Richfield, MN
Best Buy
Territory Dir., AP
Best Buy
Pleasant Hill, CA
Best Buy
Territory Dir., AP
Best Buy
Westbury, NY
Best Buy
LP Corporate Sr Mgr
JC Penney
Dallas, TX
JC Penney
Safety & Security Mgr
Kirkland's
Brentwood, TN
Kirkland's
AP Manager
Ralph Lauren
New York, NY
Ralph Lauren
Regional LP Mgr
Dunham's Sports
South Central KY, Central TN or NC
Dunham's Sports
Regional LP Mgr
Dollar General
Midland/Odessa, TX
Dollar General
Group LP Coordinator - Head Office
Cotton On
Los Angeles, CA
Cotton On
Sr Retail AP Specialist
REI
Bloomington, MN
REI
Coordinator, Corporate AP
Bi-Lo Holdings
Jacksonville, FL
Bi-Lo Holdings
LP Admin. Asst.
National Stores
Gardena, CA
National Stores
LP Operations Coordinator
Restoration Hardware
Corte Madera, CA
Restoration Hardware
LP Analyst
Restoration Hardware
Corte Madera, CA
Restoration Hardware
Market ORC Investigator
Macy's
New York, NY
Macy's
Security Officer
Wegmans
Pottsville, PA
Wegmans
Sales Representative
NuTech National
Maitland, FL
NuTech National
National Account Manager
Vector Security, Inc
TBD
Vector Security, Inc

Limited Time Only - Post Your Multi-Unit LP jobs for FREE - Learn More Here

Daily Job Alerts


Appearing One Day Only
View our Internet Jobs Archives here
AP Manager
BJ's Wholesale Club
Howell, NJ
BJ's Wholesale Club
LP Manager
Dunkin' Brands
Chicago, IL
Dunkin' Brands
LP Manager
Fred Meyer
Monroe, WA
Kroger
Regional LP Manager
Victoria's Secret
Washington, DC
Lbrands
Dept Mgr LP & Safety
Lowe's
Las Vegas, NV
Lowe's
Dept Mgr LP & Safety
Lowe's
Wall Township, NJ
Lowe's
Dept Mgr LP & Safety
Lowe's
Sanford, ME
Lowe's
Dept Mgr LP & Safety
Lowe's
Dothan, AL
Lowe's
LP Manager
NAPA
San Antonio, TX
NAPA
LP Shrinkage Specialist
Nordstrom
Jeffrey, NY
Nordstrom
Regional LP & Safety Mgr
PetSmart
Charlotte, NC
PetSmart
Sr Regional LP & Safety Mgr
PetSmart
Burlington, ON, Canada
PetSmart
AP Manager in Training
Walmart
Lancaster, SC
Wal-Mart
AP Manager in Training
Walmart
Pasadena, MD
Wal-Mart
AP Manager in Training
Walmart
Columbia, MD
Wal-Mart
AP Manager in Training
Walmart
Silvis, IL
Wal-Mart
AP Manager in Training
Walmart
Taylor, PA
Wal-Mart
AP Manager in Training
Walmart
Salem, VA
Wal-Mart
AP Manager in Training
Walmart
Lunenburg, MA
Wal-Mart
AP Manager in Training
Walmart
Glen Burnie, MD
Wal-Mart
AP Manager in Training
Walmart
Plover, WI
Wal-Mart
AP Manager in Training
Walmart
Conroe, TX
Wal-Mart
AP Manager
Sam's Club
Corona, CA
Wal-Mart
Multi Unit LP Mgr
Sears
Altamonte Springs, FL
Sears Holdings Corp
LP Manager
Kmart
Annandale, VA
Sears Holdings Corp
LP Manager
Sears
El Cajon, CA
Sears Holdings Corp
LP Manager Hrly
Kmart
Key Largo, FL
Sears Holdings Corp
LP Manager
Kmart
Traverse City, MI
Sears Holdings Corp
Multi Unit LP Mgr
Kmart
Mechanicsburg, PA
Sears Holdings Corp
AP Team Leader
Target
Port Charlotte, FL
Target

Home of the Industry's Original
On the Move

Joshua Derkey was promoted to Program Manager, Supply Chain Safety and Security for Walgreens.
Brian Wildman, CFI was named Regional Loss Prevention Manager for Compass Group North America.
John Pinkston was promoted to Regional Loss Prevention Manager BCBGMAXAZRIA GROUP for the North East and Canada Regions.
Tammy Mellies was named Regional Operation and Loss Prevention Manager for Sears Hometown and Outlet Stores, Inc.
Erika Wolf was named Zone Asset & Profit Protection Manager for Sears, Roebuck & Co.
John Mitchell was named Territory Operations Manager for The Home Depot.

Post Your New Job or Promotion!
See all the Industry Movement


Your Career
Sponsor this section of the Daily
7 Ways to Go From a Boss to a Leader
These two terms are commonly viewed as interchangeable but that is not the case. Bosses and leaders not only have different ways of viewing their team and the work that they do but they also have different ways of making sure that work gets done. Here are some tips to help you move from a boss to a leader. Don't control your team, guide them

51 Rules for Leadership Excellence
Everyone has their own set of rules. Maybe it's that you don't take anything for granted, or that you take off your shoes before entering a home. Here are some rules to help leaders become and stay excellent. Take time to give back

The Power of YOU!
Leaders help shape the outcome of their organizations. If you want to instill greatness in your company, you have to create it. Greatness is not just a spontaneous event, it is intentional. To help inspire you to be intentional with your leadership and make sure every action is one of incredible impact, here are some strategies. You create the ripple

3 Tips to Transform Setbacks into Success Employees look to you in times of trouble. When a setback strikes, it's up to you to take the reins and guide your team safely through the struggles and challenges of life. Here are some tips to push you forward. When in doubt, pause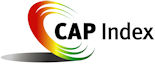 Tip of the Day
Sponsored by Vector Security
Staying focused - at times the most difficult task of all. With days slipping by as if no progress at all is made. Feeling guilty as you drive into work and remembering those you didn't follow up with or call just to check in. Finding that zone where the day disappears and you've hit all the balls out of the park is a great feeling and at best only happens two or three times a week. So the question is: how do you move forward every day of the week and make all of them highly productive? - A struggle even for the best. Simple - Get focused on the day at hand. Commit to yourself exactly what you've got to accomplish that specific day and go do it regardless. And don't allow yourself the luxury of letting anything stand in your way - unless it's a family emergency. Dedicate yourself that day to your objectives of that day and that day alone as progress is measured by small steps and each day you can make a few. You've just got to commit yourself to making them each and every morning.

Just a Thought,
Gus







Upcoming Events
---
Recruiting?
Get your job e-mailed to everyone... everyday
Post on our Featured Jobs Board!
Reach your target audience in 2015 every day!
Request our 2015 Media Kit
update account / change e-mail
unsubscribe FEEDBACK
www.downing-downing.com

Advertise With The D&D Daily




36615 Vine Street, Suite 103
Willoughby, OH 44094
440.942.0671
copyright 2009-2019
all rights reserved globally