The D&D Daily Mobile Edition
May 6,

2015



The LP Industry's #1 News Source - Informing, Educating and Instilling a sense of community




Nicole Accardi - Aloia, CFI was promoted to Vice President, Global Loss Prevention for J. Crew. Nicole started with J. Crew in 2005 and has held a number of positions in Loss Prevention; most recently as Sr. Director of Loss Prevention for Stores & Distribution Centers. During her 10 years with J. Crew, Nicole and her team have implemented initiatives that have significantly reduced the amount of shortage within the company. As a result, J. Crew's inventory results rank among the best in the retail industry! Nicole will continue to be responsible for all aspects of Loss Prevention for North America including 770 and the call centers. Also, she will develop and implement J. Crew's shortage reduction strategies and safety programs internationally. Congratulations Nicole!

News Brief
Sponsored by WG Security Products, Inc.
Retail Supervisors 'Most Vulnerable to Being Murdered on the Job' - 95 homicides in 2013, according to report Hundreds of workers in the United States are killed on the job every year as a result of accidents. But a new report highlights some disturbing trends in workplace fatalities, including increasing instances of violence, suicides and deaths among immigrant workers. Overall, the number of workers who died as a result of violence, such as assault, rose to 773 in 2013, up from 765 in 2012 - according to a study of Labor Department data by the AFL-CIO labor union. Supervisors in the retail industry and professional drivers were the most vulnerable to being murdered on the job. The retail trade had the highest number of homicides, with 95 deaths. Co-workers were responsible for 74 killings on the job, though most workers were killed by an outsider. The number of people taking their own lives at work is on the rise. In 2013, there were 282 workplace suicides. Immigrants were most at risk of dying on the job: overall, 66% of workplace related deaths were among workers born outside the United States. Despite these alarming trends, the overall number of workers killed on the job fell slightly to 4,585 in 2013, down from 4,628 in 2012. cnn.com

Lowe's halts sale of laminate flooring after report alleging similar issue to Lumber Liquidators Lowe's has responded to a report that some of its laminate flooring may be contaminated by toxins by suspending sales of it, in what the retailer calls an "abundance of caution." The report comes from one of the concerned hedge fund analysts, Chinese investor Xuhua Zhou, who had also been in touch with the CBS News program "60 Minutes" regarding potentially harmful substances in flooring sold by Lumber Liquidators. One of the independent labs employed by that program also tested some samples of flooring sold by Lowe's and found levels of formaldehyde ten times above the safety standard, according to reports. retaildive.com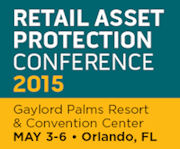 2015 Retail Asset Protection Conference Day Two Offers Networking, Education Today, the Retail Industry Leaders Association (RILA) concluded day two of the 2015 Retail Asset Protection Conference. Attended by asset protection executives from leading retailers and solution providers, the Retail Asset Protection Conference addresses emerging trends and challenges across the full spectrum of asset protection. Day two opened with an inspiring talk on leadership from Retired Brigadier General Rebecca Halstead. In addition to being the first female graduate of West Point to be promoted to General Officer and the first female Commanding General at a strategic level of leadership in Iraq, Halstead is also the author of 24/7: The First Person You Must Lead is YOU. Breakout sessions covered a broad range of important topics, including false confession litigation, using real time data to drive safe work practices, the power of productive conflict, leveraging EAS to maximize customer experience, leveraging partnerships to tackle ORC, and more. "Today's program showcased why there is such great value in having open dialogue among retail industry peers," said Lisa LaBruno, RILA's senior vice president, retail operations. "There's a lot of brain power here and it's an unprecedented opportunity to leverage the industry's collective thought leadership to advance teams, organizations and the entire industry." rila.org

Visa Launches Online Toolkit to Prepare Retailers for EMV Visa is providing merchants with an online information and resource center to prepare for their transition to using chip-enabled credit and debit cards. The toolkit, available at VisaChip.com/BusinessToolkit, includes a 10-step implementation guide, downloadable tools and resources and an employee training section detailing how to transact with EMV-chip cards at the point of sale. "Chip technology will bring an important new layer of security for credit and debit cards by helping to make stolen account information useless to criminals," said Stephanie Ericksen, Visa's vice president of risk products, in a May 4 press release. "It is a priority to increase merchant awareness and understanding, given a liability shift in October 2015." By October 1, any company not prepared for EMV-chip transactions will face a shift in fraud liability, according to rules set by Visa and the other major U.S. card networks. A survey of eight financial institutions representing 50% of U.S. payment card volume shows that by the end of 2015, about 63% of credit and debit cards will contain EMV chips; by the end of 2017, 98% will use EMV chips, according to Payment Security Taskforce. However, a study by Aite Group shows that more than a third of merchants are still largely unfamiliar with chip technology. paymentssource.com
RILA: Visa Conducts EMV State Tour, But Neglects PIN Technology Visa just announced the launch of its online toolkit to educate business owners on the benefits of chip technology. This comes amidst Visa's 20 state tour to promote the new EMV technology. But Visa isn't telling businesses that it refuses to implement "chip-and-PIN" technology which provides much greater security than "chip-and-signature" cards. Instead of a public relations campaign, Visa should stand with retailers and support the implementation of "chip-and-PIN" cards, which will give American consumers the level of protection they expect and deserve. rila.org

Returns, Stock Issues Cost Retailers $1.75 Trillion About $1.75 trillion in global sales are slipping through retailers' fingers because of out-of-stocks, overstocks and returns, preventing stores from adding about 11.7 points to their revenue growth. A study conducted by retail analysis firm IHL Group by London-based cloud software and big-data firm OrderDynamics looked at the "ghost economy" of lost sales in the global retail market of $14.5 trillion and found the biggest slice of retail sales is lost to returns, a $642.6 billion drain, followed closely by out-of-stocks, which exacts a $634.1 billion toll. Overstocks - losses which come from lost pricing power as discounts are applied to move slow-selling merchandise - account for $471.9 million of the losses. "The 11.7 percent is a staggering number," said Kevin Sterneckert, chief marketing officer of OrderDynamics. "It means that retailers don't have to go out and acquire a single customer to sell more - they can add an average of 12 points to their sales growth, nearly all of it going directly to the bottom line, simply by plugging these holes." Dividing up the losses as they might apply to a single retail company, returns cut 4.4 percent from sales, on average; out-of-stocks 4.1 percent, and overstocks 3.2 percent. wwd.com chainstoreage.com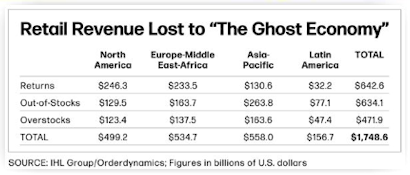 Tapping Into The Potential Of Video Data To Boost Your Retail Business With the right kind of tools, you can now gain insight into all aspects of your business. Video solutions that have traditionally been used for loss prevention and security can now be used to gain powerful insights into what is going on in one or many locations. By deploying an IP video surveillance solution that combines your point-of-sale (POS) transaction data with business analytics, you can see what's happening in your retail locations AND improve your customer service, operations, marketing and more. A myriad of possibilities exist for retailers who want to use video and other data with analytics to improve their business. Retail business intelligence solutions that integrate recorded video can yield the greatest return on investment because video captures virtually everything that happens within a store and delivers immediate, real-life context. Video is often overlooked as a source of big data. When integrated with POS data and analytics, video can produce incredibly powerful video-based business intelligence that can add value to many different areas of your business, beyond loss prevention. forbes.com

Axis Brings Expertise in Security Camera Technology to Non-Video Surveillance Applications with New HDTV PTZ Camera for Live Streaming and Webcasting Axis Communications, the global leader in network video surveillance, introduces its first products for streaming, the AXIS V5914 and AXIS V5915 PTZ Network Cameras. The flexible and high performance cameras deliver high quality audio and smooth pan/tilt/zoom (PTZ) capabilities ideal for audio and video production and live streaming and recording in HDTV quality and can be mounted table-top, wall or ceiling (see video). The cameras can be controlled remotely via a web interface enabling operation from mobile devices such as tablets and smartphones. businesswire.com

FBI Creates New Exec Role to Combat Cybercrime The FBI has established a new position to better coordinate the bureau's response to cyber crime, which has rapidly proliferated in recent years. Joe Demarest, who had been assistant director of the FBI's Cyber Division since 2012, will get the title upgrade, becoming the bureau's associate executive assistant director for the Criminal, Cyber, Response, and Services Branch (CCRSB). "In his new role, Joe will serve as chief operations officer for CCRSB - providing technical advice and guidance across its components while establishing and nurturing relationships with federal, state, and local law enforcement and intelligence agencies," said FBI Director James Comey in a statement. thehill.com

Relocation costs now a sticking point for job-hunting security managers With security executives and staff in such demand at many organizations today, is it possible that something like paying for relocation costs could get in the way of hiring a new employee to join the security program? Yes, according to a number of people in the industry. "Companies are finally realizing that they need someone to lead their information security efforts. Unfortunately, [they're] settling for available local talent instead of hiring the experienced talent they really need" because they don't want to pay for relocation, says an information security executive who asked to remain anonymous because he's actively looking for another job. In some cases, it's made clear that relocation compensation is not an option. "If you start looking at director or above in the job boards, few positions will state that relocation is provided and many will explicitly say that relocation is not provided," the executive says. Recently, the executive talked with a large restaurant chain that is looking for a new CISO, and was told that the company liked him for the position, but did not want to deal with relocation costs. "They did finally find someone local who had one-third the experience and had never been a CISO before," he says. "I will give them nine to 12 months - or a breach - for them to be looking again." csoonline.com

Talent Gap at C-Level - One-third of companies struggle to find senior leaders - Only 1 in 10 employees aspire to corner office With about four million Baby Boomers retiring every year, companies worldwide are seeing a growing talent gap at the executive level. In fact, 30 percent of HR executives polled said they were struggling to find candidates to fill senior leadership roles. Fifty-nine percent of companies agreed that succession planning is more challenging in today's economy. "What's concerning here is that, quite literally, the future leadership at some critical global organizations is at risk," said Emily He, chief marketing officer of Saba. "There's more at play than the retirement of Baby Boomers; the fundamental approaches businesses take to find, develop and inspire leaders - at all levels - need to change." Less than half of HR leaders (47 percent) said they have an adequate pool of talent to fill new roles in their company, and only 11 percent of employees polled aspire to C-level positions. retaincanada.ca

Corporate finance departments are replacing people with robots (software) Five years ago, 80 clerks and salespeople at Pilot Travel Centers LLC spent a combined 3,200 hours a week tracking and paying for orders for thousands of goods, ranging from candy bars to diesel fuel. They typed the orders into an accounts-payable database, and printed out thousands of checks to pay suppliers. After slipping them into envelopes and adding postage, they put the checks in the mail. Today, a computer "robot" - basically software - automates these tasks. Suppliers send their invoices to Pilot Travel electronically. Its software sends out payments and records every transaction. As a result, the company needs just 10 clerks working a weekly total of 400 hours to pay suppliers. Big companies such as Pilot Travel, New York-based Verizon Communications Inc. and GameStop Corp., of Grapevine, Texas, are among those using software to automate many corporate bookkeeping and accounting tasks. Since 2004, the median number of full-time employees in the finance department at big companies has declined 40% to about 71 people for every $1 billion of revenue, down from 119, according to Hackett Group, a consulting firm. wsj.com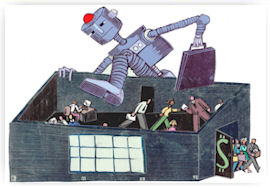 Electronic lock maker clashes with security firm over software flaws The maker of a widely used electronic lock has taken issue with a security company's criticism of one of its flagship products. IOActive, a Seattle-based security consultancy, published an advisory alleging several security flaws in electronic locks made by CyberLock, of Corvallis, Oregon. CyberLock, which received advance notice of the problems from IOActive, contends it wasn't given enough time or information prior to IOActive's warning. Mike Davis, the IOActive researcher who found the problems, published two letters said to have been sent by CyberLock's lawyers to IOActive. It remains unclear if CyberLock plans to file a lawsuit against IOActive. IOActive's advisory said the company found a half-dozen problems with CyberLocks, including the ability to create a cloned key by intercepting communications between a previously authorized key and a lock. csoonline.com

Australia: Workplace watchdog aims for top of retailers' supply chain on worker exploitation The workplace watchdog said the top executives of companies whose suppliers were underpaying or mistreating their staff were in its sights. An ABC TV Four Corners report on Monday alleged chicken and produce suppliers to supermarkets Woolworths, Coles, Costco and Aldi and fast-food chains KFC and Red Rooster had exploited their migrant workforces. Four Corners said crime syndicates and unscrupulous labour hire contractors were exploiting Australia's 417 working holiday visa system, leading to foreign staff being abused, women being sexually harassed, staff being paid as low as $3.95 an hour, and potentially millions of dollars stolen in back pay. The Fair Work Ombudsman is promising a thorough investigative response which could reach to the top-level retailers. Advertisement "On every occasion we will see how far up the supply chain we can go, and whether we can go all the way to the top," said the ombudsman chief counsel Janine Webster. smh.com.au

Office Depot to close 135 stores this year - and at least another 100 next year

Walmart commits to add 115 new stores in China

Nordstrom names 3 brothers as co-presidents

Foot Locker to open 36,000-sq.-ft. flagship store in Times Square


Quarterly Same Store Sales Results

True Value Q1 comp's up 5.3% with revenue up 6.7%
Havertys Q1 comp's up 3.8% with sales up 5.3%
Sally Beauty Q2 comp's up 2.8% with total sales up 2%
Hancock Fabrics Q4 comp's up 2.2%
Build-A-Bear Q1 comp's up 2% with total revenue down 5%
Office Depot Q1 comp's down 2% with total sales down 11%
All the news - One place - One Source - One Time
The D&D Daily respects your time
& doesn't filter retail's reality
Report Your News!
(content subject to approval)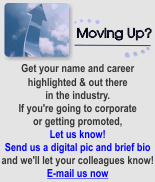 Vendor Spotlight

Checkpoint Systems' RFID Upgrade Kit for EVOLVE iRange Antennas Enables Retailers to Use Single Tag for Inventory Visibility, Loss Prevention
Simple Field Installation Provides Smooth Path to RFID

THOROFARE, N.J. - Checkpoint Systems, Inc., a leading global supplier of merchandise availability solutions for the retail industry, today announced an RFID upgrade kit for its EVOLVE iRange P10 antennas, giving retailers a smooth migration to RFID by enabling the use of a single tag for both inventory visibility and loss prevention.

The upgrade kit is fitted by Checkpoint Systems service technicians to existing or new P10 antennas.

EVOLVE iRange P10 RFID

The P10 RFID leverages all the advantages of RFID technology as well as serving as a powerful solution for loss prevention at entrances/exits and a visual deterrent for would-be shoplifters. It supports Checkpoint's unique One Tag approach, enabling retailers to use a single RFID tag for inventory visibility and loss prevention; support for differentiated alarms based on the quantity and/or value of the merchandise leaving the store; and support for Checkpoint's patented Wirama Radar for vastly superior tag-read accuracy, directionality and location. This enables retailers to place merchandise closer to exit doors, minimizing the risk for false alarms.

In addition to retailer advantages, consumers benefit because stores can monitor inventory more closely and replenish "true" out of stocks, so items they seek will be available on shelves when purchasing online through click and collect, or buying directly in stores.

"Technology should make life easier for both consumers and retailers," said Uwe Sydon, Senior Vice President of Innovation, Checkpoint Systems. "Checkpoint's RFID upgrade kits accomplish this, with simple implementation and proven loss prevention and merchandise availability benefits that help everyone."

Beyond a full deployment of mobile service technicians worldwide, Checkpoint offers retailers a variety of maintenance and enhancement options through its Service Maintenance Programs, including the ability to connect rapidly to any store using EVOLVE iRange solutions, as well as enabling important system reviews and adjustments to be carried out rapidly with minimal impact to the store. It also offers reactive remote support and proactive remote support with Key Performance Indicators such as system performance reporting and service levels across retailer estates.

The upgrade kit is available immediately.

Read more here.

Guest Feature

RILA 2015 Highlights Dare Two:
Are you ready to lead YOU?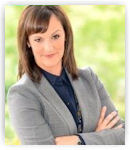 By Amber Bradley Virgillo, Calibration Marketing

If you haven't heard retired U.S. Army Brigadier General Rebecca Stephens Halstead speak before, or even if you have, it was definitely a highlight of the Retail Industry Leaders Association (RILA) conference day two in Orlando this week.

General Halstead's definition of effective leadership is: The fusion of heart and mind, in selfless action, for the betterment of others, to effectively accomplish the mission, and make a difference.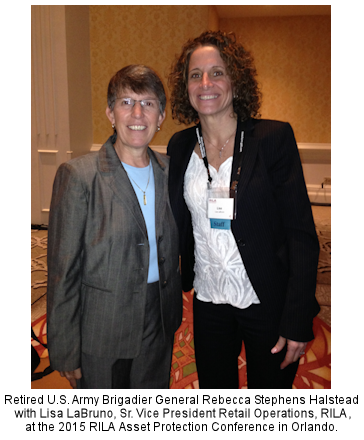 Some key highlights from her presentation:

| | |
| --- | --- |
| - | We must lead by example. |
| - | Resources are only good if you use them. |
| - | Don't let technology make you complacent. |
| - | Circulate, communicate and connect with your team. |
| - | Listen. Surround yourself with people that will tell you the truth and help you solve problems. |
| - | Communicate. Are you getting what you want or are you getting what you asked for? |
| - | Be thankful. Thank those working for and around you. |
| - | Remember the first person you have to lead is YOU! |
Popular Breakout
One of the most popular breakout sessions was, "False Confessions, Nightline and the New York Times - A Company's Recent Experience with False Confession Litigation" presented by Libby Rabun, LPC, Vice President, Loss Prevention & Safety, AutoZone, Inc., and Alison Smith, Director, AutoZoner Relations, AutoZone, Inc.

Some key takeaways for attendees:

| | |
| --- | --- |
| - | Consider if you are doing everything to protect yourself and your company during the interview process |
| - | Ensure you are refreshing your training using proven methods such as Wicklander-Zulawski & Associates |
| - | Follow all training protocols of your company |
| - | Remember you are there to get the facts about the incident and focus on obtaining the truth |
Engaging Panel
Back by popular demand was a leadership panel about, "Asset Protection Strategies for Today & Tomorrow: A Panel Discussion" lead by Walter Palmer, CPP, CFE, CFI - president of PCG Solutions, and discussed by Kevin E. Colman, Group VP AP, Macy's Inc.; Charles Delgado, LPC, VP Retail Asset Protection, Meijer, Inc.; and Nathan Frazier, CFI, CPP, Divisional VP LP, Helzberg Diamond Shops, Inc.

Hot Topic
Day two rounded out with a session on the hottest topic of the year: "Cybersecurity: What's Asset Protection Got To Do With It?" presented by David McLeod, Chief Information Security Officer, VF Corporation, and Keith White, Senior Vice President, Loss Prevention & Corporate Administration, Gap Inc.

Loss Prevention News Network

The Loss Prevention
Research Council
The Loss Prevention Research Council uses fact-based research to develop crime and loss control solutions that improve the performance of its members and the industry. With over 120 research projects completed since 2001, Dr. Read Hayes, Research Scientist, Univ. of Florida, & Director of the LPRC, talks about the group's latest initiatives and areas of focus, including its expanding StoreLab Program. Also hear from Chad McIntosh, VP of LP & Risk Management, Bloomingdale's. As a long-term member of the LPRC's retail team, Chad explains the many benefits of membership for an LP executive.
---
In this LPNN Quick Take, Joe LaRocca is joined by Ed Wolfe, VP of Business Development for WG Security. The two talk about Wi-Fi solutions, tag detachers, iBeacon technology and customer privacy concerns. And then Amber Virgillo arrives with a photo bomb!


Solution Providers, have a video or commercial you want to publish? Contact us.


2014 LP Team Group Selfie Review

Showcasing each team in order!

Your Team - Your Pride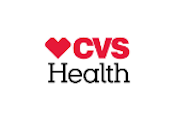 CVS Area 4 Loss Prevention Team
at Constellation Field in Sugarland, Texas

"Health is Everything"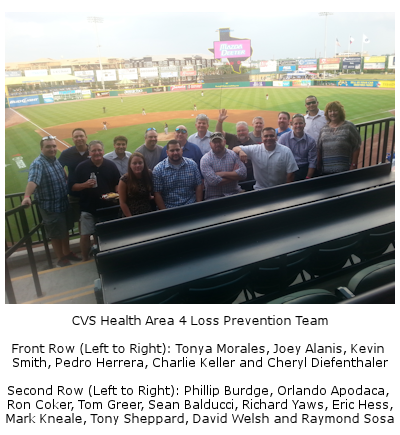 *Originally published on October 28, 2014
View all the selfies here!

e-commerce

Sponsored by The Zellman Group
Best Buy Canada invites other retailers to its online marketplace After closing its Future Shop chain in late March, Best Buy Canada is now betting on an unlikely source to help shore up its business: rival retailers. The country's largest electronics retailer, which has struggled with declining sales at existing stores, is preparing to invite other merchants to sell their products on its e-commerce site. Best Buy will reveal on Wednesday that it is launching in the fall an online "marketplace" in a move that can expand its product offerings into more categories and help it take on digital powerhouses eBay.ca and Amazon.ca. Teaming with rivals is an unconventional route to take in the highly competitive retail market, reflecting the urgency among merchants to find new ways to re-imagine their businesses in a digital age. Under the new strategy, Best Buy will receive a commission on sales of other retailers' goods, while giving those merchants broader exposure than they can achieve on their own. theglobeandmail.com

Road to in-store mobile payments is bumpy for Apple Pay, MCX Enabling in-store mobile payments at scale is viewed as a key goal but one that has proven to be elusive over the past few years for a variety of reasons. The latest setbacks include reports of Apple Pay not working at Home Depot stores, Best Buy switching allegiance from MCX to Apple Pay as well as the departure of MCX CEO Dekkers Davidson. "The consensus decision is that NFC will be the defacto solution for mobile proximity payments," said Thad Peterson, senior analyst at Aite Group, Atlanta, GA. "Now we're waiting for a sufficient number of terminals to accept NFC and a sufficient number of devices that can carry an NFC capable mobile wallet," he said. "Both of these will grow fairly rapidly over the next 2 to 3 years." mobilecommercedaily.com

Banks Eye IoT And Wearable Tech Apps

Forrester: 96% of music sales will occur online by 2019

"Fraud is not a person - it is a dynamic grouping of statistics that deviate from the norm."
Stuart B. Levine, CFI, CFCI
CEO, The Zellman Group & Zelligent

ORC News
Sponsored by Security Resources

Toledo Man Sentenced to 27 Years in Prison for Operating a $2.3M Semi Truck Chop Shop & Stolen Cargo scheme; Eight Others Also Sent to Prison Nine men from northwest Ohio were sentenced to prison for their roles in a conspiracy to transport nearly $2.3 million worth of semi-trucks, trailers and cargo stolen in Ohio, Michigan and Indiana, law enforcement officials said.

Sentenced this week were:
● Michael Wymer, 56, of Toledo: 27 years in prison
● Robert W. Debolt, Jr., 50, of Toledo: 10 years in prison
● Gary J. Wymer, Sr., 61, of Rossford, Ohio: five years in prison
● John Debolt, 45: five years in prison
● Earl Beebe, 39: five years in prison
● Terrance Wymer, 30, of Toledo: five years in prison
● Gary Wymer, Jr, 29: four years in prison
● Terry Wymer, 52, of Toledo: three years, six months in prison
● Joe McKinney, 77: one year, eight months in prison
"This was a highly organized group that stole from people throughout the Midwest," said Steven M. Dettelbach, U.S. Attorney for the Northern District of Ohio. "The scale of their predatory behavior is reflected in the sentences. The FBI, Ohio State Patrol and all the law enforcement partners involved in this investigation did a tremendous job shutting down this ring."

"These defendants operated a truck and cargo-theft ring, stealing from Ohio, Michigan and Indiana, which resulted in a multi-million dollar losses," said Stephen D. Anthony, Special Agent in Charge of the FBI's Northern District of Ohio. "This case was a true collaborative effort by all participating agencies, and we are committed to holding accountable those individuals who engage in this organized criminal activity."

U.S. District Judge James Carr also ordered the defendants to pay nearly $2.3 million in restitution.

Overall, 13 people pleaded guilty for their roles in the conspiracy.Greg Rose, Diana Vannes and Shawn Wymer are scheduled to be sentenced later this month for their roles, and Anthony Wymer is scheduled to be sentenced June 1.

From at least August 2012 through February 2013, the defendants operated a chop shop located at 642 Sterling Street in Toledo, while Gary Wymer and others operated another chop shop at 2322 Consual Street in Toledo, according to court documents.

The defendants dismantled stolen semi-trucks, trailers and cargo, transport the pieces and parts of said stolen items between the two chop shops and the ultimately destroy or scrap the stolen goods. They also received stolen motor vehicles and parts with the intent to sell or dispose of them, according to court documents.

This case was prosecuted by Assistant U.S Attorney Alissa Sterling following an investigation by the Federal Bureau of Investigation, with assistance from the Ohio State Highway Patrol and the Ohio Bureau of Motor Vehicles. fbi.gov

$271K worth of king crab legs stolen in Polk County, FL, 3 sought Deputies are on the lookout for three men who broke into a warehouse in Winter Haven and stole $271,000 worth of king crab legs. Authorities arrested 29-year-old Joshua Warner after they say the warehouse worker left the door unlocked in order to allow the burglars inside. Surveillance video captured the moments the three masked men entered the warehouse and started piling the crab onto forklifts, and into a semi-truck waiting outside the building. "This is definitely highly orchestrated. These guys know their way in and around this warehouse," said Carrie Horstman, spokesperson for the Polk County Sheriff's Office. King crab sells for somewhere in the neighborhood of $10 per pound, meaning the team got away with about 10 tons of crab. "They obviously had a large transport vehicle they were putting this stuff into. They've taken it somewhere, they've probably sold it to someone already," Horstman said. Warner, the man who was arrested and charged with cargo theft, said he locked the door and told police he did not unlock it. "I have no idea how it happened. All I know is I did not unlock that door," Warner said. bradenton.com

North Miami Beach Police arrest 4 Young thieves stealing $5K in Hair Extensions The suspects - who include a 16-year-old, a 14-year-old and two 11-year-olds - were arrested Tuesday at the North Miami Beach Police Department. They were taken to the Juvenile Assessment Center for processing, police said. Police said the group took the hair extensions from a storage room in the back of the store at 1601 Northeast 163rd Street on Saturday evening. When store employees confronted them, one of the suspects pulled a gun from underneath his shirt, and all four fled on foot, police said. nbcmiami.com
3 Dozen Weapons stolen from Florida Pawn shop Palm Bay police are looking for a group of men who stole three dozen guns and high-powered rifles from a local pawn shop. The four men were caught on surveillance camera taking the guns from A.R. Guns and Pawn, police said. The owner's brother, Richard Alexander, told Fox 35 the crooks made off with the most dangerous weapons in the family operated small business. "We're concerned about the people on the streets; that the guns are going to get in the wrong hands." The whole burglary was caught on video. The pawn shop has more than a dozen surveillance cameras positioned outside the door and inside the store. It's also equipped with an alarm system, but the alarm system didn't activate until it was too late. Police said the men cased the place at around 12:45 a.m. on Tuesday. They came back later to smash the glass and then shook the door frame enough to push the bar grate back and climb through. The burglars were inside the shop for about five minutes before the alarm was tripped. myfoxorlando.com

Philadelphia Police release Video of a Pharmaceutical Delivery van theft at Rite Aid Philadelphia police have released surveillance video of a theft from a delivery van outside a Rite Aid store in the East Falls section. Officers were called out around 12:20 p.m. Tuesday to the Rite Aid at 3601 Midvale Avenue. The video shows a red minivan, either a Chrysler Town and Country or Dodge Caravan, pull up next to the delivery van from the AEX Group, a pharmaceutical delivery company. The delivery driver was inside the store at the time. The suspect gets out and approaches the van. Police say he broke the lock and unloaded several tubes full of merchandise. Investigators say those tubes could have contained items such as narcotic pills and nicotine patches. The suspect then gets back in the minivan and drives away. Scott Florian, a compliance manager for AEX, says it was the second vehicle break-in within the past week. Last week, a truck was hit at Levick and Frankford. 6abc.com

Two Women stole more than $1,000 in liquor from Coralville, Iowa Hy-Vee Two Linn County women were arrested Tuesday after allegedly stealing more than $1,000 worth of alcohol from the Coralville Hy-Vee last month. According to complaints from the Coralville Police Department, Shanise Jean Williams, 22, of Cedar Rapids and Veronique Elize Harmon, 23, of Marion entered the Coralville Hy-Vee liquor store, 1914 Eighth St., on April 14 and April 23. During both visits, video surveillance showed Williams and Harmon grabbing multiple bottles of Ciroc vodka and 1800 tequila and walking out of the store without paying for them, according to complaints. The total amount of liquor stolen was $1,063.28. press-citizen.com
Do you have an ORC case to share?
Share your ORC news and help the industry grow

Retail Crime News

Sponsored by NuTech National
Double Shooting at a strip mall in Pembroke Park, FL; Two people were rushed to the hospital after a shooting in Pembroke Park early Wednesday morning The Broward Sheriff's Office said they received word of shooting at 4420 Hallandale Beach Boulevard just after 4 a.m. When deputies arrived they found two people with gun shot wounds in front of a strip mall. A dozen or so bullet casings littered the parking lot and the windows of several cars had been shot out. The injured people were taken to Memorial Regional Hospital, no word on their conditions. The sheriff's department searched the surrounding are by air and by ground for the shooter but came up empty. cbslocal.com

Pharmacy Tech shot during Armed Robbery in Houston Houston police are investigating an armed robbery where a pharmacy tech was shot Tuesday in Southwest Houston. It happened at 12:45 p.m. at the Artemis Pharmacy located in the 9600 block of Court Glenn. When two women went on a smoke break, the armed robbers forced them back inside and to the back of the store. That's where they shot the victim in the torso and face. She was rushed to Ben Taub Hospital in unknown condition. She was able to talk with police at the hospital, according to HPD. Investigators said two suspects stole boxes of Xanax, cash, a weapon and employees' purses. khou.com

CARGO THEFT: Suspects shot driver, hijacked tractor-trailer in Atlanta Police are looking for two suspects who shot a truck driver and stole his tractor-trailer loaded with furniture during a violent hijacking early Tuesday near a northwest Atlanta rail yard. According to Atlanta police, the truck driver, 43-year-old Warren Hardie, told investigators he was stopped at a traffic light on Marietta Road near the Norfolk Southern rail yard at about 2:30 a.m. when two people armed with a handgun and a sledge hammer smashed the window of his 18-wheeler and tried to force him out of the cab. "The victim fought the suspects until he heard a gun discharge and realized that he had been shot," Atlanta police Sgt. Greg Lyon said. "The victim ran back to the rail yard and the suspects fled in his truck." Hardie suffered a graze wound to his head and was taken to Grady Memorial Hospital in stable condition. ajc.com

Kansas City MO Police seeing Walgreens Armed Robber; multiple pharmacies hit in the area Criminals are targeting metro area pharmacies - not for cash, but for narcotics. The latest in a string of armed robberies happened early Tuesday morning at a Walgreens on NE Vivion Road in Kansas City, Mo. Men wearing masks demanded oxycodone from behind the pharmacy counter here around 1 a.m., according to police. It's just the latest in a string of armed robberies at pharmacies across the metro area, including in Raytown, Overland park and another store in KCMO over the past few months. Gary Mason with Overland Park police said it's a crime trend he's watching closely. "When you're trying to get drugs, you're probably addicted to it," he said of the crimes, "and you're going to do anything you can to get it." Mason said his department is continuing to investigate a similar crime caught on camera just last week at an Overland Park CVS, where a man claiming to have a gun made everyone get on the ground so he could make off with a stash of oxycodone. No one was hurt in any of the recent robberies. Law enforcement agencies across the area are sharing information about each robbery to look for similarities and speed up arrests, according to Mason. fox4kc.com
Austin, TX Police seeking 2 suspects in Macy's Aggravated Robbery APD is seeking the public's assistance in locating two male suspects who robbed the Macy's Department store located at 11200 Lakeline Mall Dr. on Wednesday, April 8, 2015. At approximately 4 p.m. officers responded to the store in reference to a shoplifting call where a customer was shoved down by the suspects. The suspects entered Macy's and concealed an undisclosed amount of property in a bag. The first suspect walked out of Macy's without paying for the merchandise. He was approached by Loss Prevention personnel. As he was trying to get away with the stolen merchandise, he shoved Loss Prevention personnel away from him. He then grabbed a 66 year-old male victim, who has no peripheral vision, and shoved him towards loss prevention personnel. The victim fell to the ground and had difficulty standing up. He was assisted by loss prevention personnel. The victim was later taken to the hospital where it was learned his pelvis was severely injured, requiring surgery. The second suspect also fled the scene. statesman.com
South Carolina Law Enforcement arrest man responsible for 8 armed robberies in 8 weeks A man was arrested Monday night after deputies say he admitted to eight robberies within an eight week period, the Spartanburg County Sheriff's Office said. Kevin Bobo, with the Sheriff's Office said Ryan O'Neil Gist, 29, of Spartanburg confessed to the following armed robberies: Three robberies at the Kangaroo, Spartanburg, SC, Two at the CVS Spartanburg, SC, One at the Sunoco Spartanburg, SC, Two at the Lil Cricket , Spartanburg, SC. Bobo said Gist had an active probation violation warrant for a previous robbery conviction at a CVS where he also was charged with one count of kidnapping. Gist is charged with nine counts of armed robbery, two counts of strong armed robbery (never presented a weapon) and 10 counts of possession of a weapon during the commission of a violent crime, Bobo said. wyff4.com

San Antonio Police Officer Arrested for Shop­lifting Ammunition at Academy Sports An off-duty police officer with the San Antonio Police Department was arrested Tuesday afternoon for shoplifting ammunition. SAPD later identified the officer as David Nieto, 31. He was released Tuesday night on a $1,000 bond. Speaking at a press conference, Chief Anthony Trevino said the officer was at a sporting goods store on the city's Northeast Side Tuesday. He said the in-store security team watched the officer move through the store on surveillance cameras. "They saw his attempt to conceal items," Trevino said. "He cleared the cash registers without paying. That's when they detained him." Police were called and the officer was taken into custody. Trevino said the officer was in the store with his two children, ages 1 and 3. Trevino said Nieto was being placed on administrative leave while the department investigates the criminal charge. It will also be investigated by the internal affairs department. ksat.com
Kohl's Employee in Madison, WI admits to stealing $14,500
A Sun Prairie woman admitted to stealing $14,500 from the Madison department store at which she worked, according to a release from Madison police. Police said Rebecca A. Onstad, 27, said she stole merchandise and faked returns for store credit to support her family during some tough times in the past year. She was arrested Monday on suspicion of felony theft. channel3000.com

Vacaville, CA Police SWAT training planned for tonight at Vacaville Premium Outlets The Vacaville Police Department, in collaboration with the Vacaville Premium Outlets management, businesses and security, will be conducting a SWAT training and active shooter exercise in the area of the outlets between 9 p.m. and midnight on Wednesday. Citizens may see an increased police presence in the area during this time, Lt. Mark Donaldson said in a statement. In addition, citizens may hear loud police radios, sirens, bullhorns or PA announcements. No public roadways or sidewalks will be closed. The exercise will be conducted after the close of business to minimize the impact on merchants. The Vacaville Police Department thanked the Vacaville Premium Outlets management, businesses and security for partnering with them for this training. thereporter.com

N.J. man who tried to smuggle stolen electronics into Canada sentenced to prison A West New York man who stole thousands worth of electronics from Best Buy and tried to smuggle them into Canada. will spend at least 18 months in prison. Faru Fernandez-Igua, 39, and Monica Evangelista-Laos, 31 also of West New York, were arrested Oct. 1 by border agents at the Blue Water Bridge in Port Huron, Mich. by border agents when they couldn't produce a receipt for the items. Earlier, Evangelista-Laos allegedly distracted a Best Buy employee while Fernandez-Igua picked an inventory case lock and stuffed the goods into a black bag. The pair then fled the Fort Gratiot, Mich. store with the help of a concealed device that short-circuited loss-prevention scanners at the exit to the store, officials said. nj.com

Romanian teens accused of credit card skimming in Santa Fe may have been trafficked Could an ATM card-skimming scheme in Santa Fe have roots in something much darker? Federal agencies are investigating this case to see if it's part of a much larger scheme. Two 15-year-old Romanian nationals accused of lifting bank card information may themselves be victims. The two kids from halfway around the world have been arrested in connection with rigging a Santa Fe ATM to steal card info. On Tuesday, an attorney for one of the boys told KOB they aren't the masterminds, and we've learned a state agency with expertise in human trafficking has an eye on the case. "They're in custody, they've never been in jail before," said Santa Fe defense attorney Aaron Boland. "They're scared and they don't speak English very well." Boland doesn't see "criminal masterminds" in his 15-year-old client and another 15-year-old Romanian national charged with identity theft. "At this point, these kids have been in jail for more than a week, and I don't have any evidence of them having committed a crime," said Boland. A long way from home, the boys are charged in connection to card numbers stolen from a CU Anytime credit union ATM in Santa Fe. kob.com

Man in $75,000 lotto ticket mishap turns out to be undercover California Lottery agent A man who went to cash out his lottery ticket at a Palmdale gas station and was given thousands of dollars short of his winnings turned out to be an undercover California state Lottery agent. The gas station employee paid out only $75.00 instead of $75,000. ktla.com

Suspects In NYC Citywide Armed Robbery Spree Hits 8th small business in a month Two men that cops say are behind a string of eight armed robberies across New York City over the past month hit Kings Highway's Liquor Depot on Friday, assaulting the business' owner. The seven other incidents took place around Brooklyn, Bronx and Manhattan, in which they allegedly stole thousands of dollars in cash, valuables and narcotics, and fired at least one shot. sheepsheadbites.com
Surveillance Photo release of Jared Vault Armed Robbery suspect in Atlanta Woodstock Police investigators continue to search for the man they say is responsible for an armed robbery at the Outlet Shoppes of Atlanta. Officers were dispatched to the mall, located on Ridgewalk Parkway, around 11 a.m., April 28, in response to the report of an armed robbery at Jared Vault. Authorities suspect that the incident occurred 30 minutes prior. ledgernews.com

Kay Jewelers in The Avenue at West Cobb, Marietta, Georgia the victim of an Attempted Armed Robbery Two males entered the location and immediately were displaying suspicious behavior, wearing hats and sunglasses. Team members believed one of the males had a bag under his jacket. on the above observations, team members alerted Interface Remote Monitoring and requested the police be contacted. Minutes later, Cobb County arrived and detained the suspects at gunpoint. Cobb County Police searched the males. The search resulted in a handgun and at least one bag that was believed to be empty. Also, when the suspects were being placed in handcuffs, detectives noticed that both suspects had tape around their fingers tips (to avoid leaving fingerprints behind). Both suspects were taken in to custody. No injuries occurred during this incident.

Jewel Thieves Won't Stop Hitting the Same Cartier Store in Cannes, France When most people think of the French Riviera, they picture a nice vacation spot with blue waters and topless beaches that is also home to the Cannes Film Festival. But apparently it is also a hotbed for jewel thieves. According to WWD, there is one Cartier boutique on the seafront that attracts thieves like hypebeasts to a Supreme drop. The store was hit this week, but officials have yet to release information as to how much they got away with. Reports say that the heist occurred around 11 a.m., and that the four armed gunmen were in and out in ten minutes. Jewelry stores are robbed all the time, but the crazy part of the story is that this particular boutique has been robbed "several times" in the past. Maybe the biggest take so far was in 2009 when three men made off with close to $21 million in jewels. Rob me once, shame on you. Rob me several times, and I probably need to rethink my security package. complex.com

Kay Jewelers in the Hatcher Square Mall, Milledgeville, GA was the victim of a Grab & Run; merchandise valued at $4,399

PA State Sen. Alloway to hold identity-theft seminar in Shippensburg

Preston, Minnesota man pleads guilty to $35,000 theft of lottery tickets from his store

Suspect leaves pants behind during Walgreens theft in South Euclid, OH


Robberies and Burglaries
● A.R. Guns and Pawn - Palm Bay, FL - Burglary
● Artemis Pharmacy - Houston, TX - Armed Robbery
● CVS - Montgomery Twp, OH - Armed Robbery
● Dollar General - Elkhart, IN - Armed Robbery
● Family Dollar - Fort Lauderdale, FL - Suspects in Car Theft
● Family Dollar - Spartanburg, SC - Armed Robbery
● Kangaroo - Clarksville, TN - Armed Robbery
● Kohl's - Limerick, PA - Armed Robbery
● Pharmacy Plus - Bellmead, TX - Burglary
● Pizza Hut - Beaufort Co, SC - Armed Robbery
● Quick Station - Branch, AR - Robbery
● Rite Aid - Brighton, PA - Burglary
● Sip N Time - Berrien Co, MI - Armed Robbery/ Assault
● T-Mobile - Milwaukee, WI - Burglary
● Verizon - Wichita, KS - Robbery - 2nd in 6 months
● Walgreens - Kansas City, MO - Armed Robbery


Featured Job Listings
Sponsored by NuTech National
Feature Your Job Here For 30 Days -
70% Aren't On the Boards
VP of LP
Mattress Firm
Houston, TX
Mattress Firm
Director of LP
Lane Bryant
Columbus, OH
LinkedIn
Director AP
Big Lots
Columbus, OH
Big Lots
Director of LP
PacSun
Anaheim, CA
PacSun
Director Global AP
KFC & PH
Plano, TX
YUM! Brands
Director of AP, Corporate
Dollar General
Nashville, TN
Dollar General
VP Supply Chain, LP & Safety
Ross Stores
Ft. Mill, SC
Ross Stores
Director of Corporate Investigations
Lowe's
Mooresville, NC
Lowe's
Director of Safety
Academy Sports & Outdoors

Houston, TX

Academy Sports & Outdoors


Dir, Pharmacy LP
Rite Aid
Camp Hill, PA
Rite Aid
Dir. Training & Communications - AP
Ralph Lauren
Lyndhurst, NJ
Ralph Lauren
Regional Dir AP
Rite Aid
Baltimore, MD
Rite Aid
Territory Dir., AP
Best Buy
Richfield, MN
Best Buy
Territory Dir., AP
Best Buy
Pleasant Hill, CA
Best Buy
Territory Dir., AP
Best Buy
Westbury, NY
Best Buy
LP Corporate Sr Mgr
JC Penney
Dallas, TX
JC Penney
Safety & Security Mgr
Kirkland's
Brentwood, TN
Kirkland's
AP Manager
Ralph Lauren
New York, NY
Ralph Lauren
NEW TODAY LP Manager
Dunkin' Brands
Chicago, IL
Dunkin' Brands
Regional LP Mgr
Dunham's Sports
South Central KY, Central TN or NC
Dunham's Sports
Regional LP Mgr
Dollar General
Midland/Odessa, TX
Dollar General
Group LP Coordinator - Head Office
Cotton On
Los Angeles, CA
Cotton On
Sr Retail AP Specialist
REI
Bloomington, MN
REI
Coordinator, Corporate AP
Bi-Lo Holdings
Jacksonville, FL
Bi-Lo Holdings
LP Admin. Asst.
National Stores
Gardena, CA
National Stores
LP Operations Coordinator
Restoration Hardware
Corte Madera, CA
Restoration Hardware
LP Analyst
Restoration Hardware
Corte Madera, CA
Restoration Hardware
Market ORC Investigator
Macy's
New York, NY
Macy's
Security Officer
Wegmans
Pottsville, PA
Wegmans
Sales Representative
NuTech National
Maitland, FL
NuTech National
National Account Manager
Vector Security, Inc
TBD
Vector Security, Inc

Limited Time Only - Post Your Multi-Unit LP jobs for FREE - Learn More Here

Daily Job Alerts


Appearing One Day Only
View our Internet Jobs Archives here
AP Manager
Lord and Taylor
New York, NY
Lord and Taylor
Dept Mgr LP & Safety
Lowe's
Monaca, PA
Lowe's
Dept Mgr LP & Safety
Lowe's
Littleton, CO
Lowe's
Dept Mgr LP & Safety
Lowe's
Springfield, MO
Lowe's
Regional AP Manager - Canada East
lululemon athletica
Vancouver, BC, Canada
lululemon athletica
LP Manager Hrly
Kmart
Nampa, ID
Sears Holdings Corp
LP Manager
Sears
Wilmington, DE
Sears Holdings Corp
LP Manager
Kmart
Rocky Mount, NC
Sears Holdings Corp
LP Manager Hrly
Kmart
Du Bois, PA
Sears Holdings Corp
LP Manager Hrly
Kmart
Asheville, NC
Sears Holdings Corp
AP Manager in Training
Walmart
Leesville, SC
Wal-Mart
AP Manager
Sam's Club
Montgomery, AL
Wal-Mart
AP Manager in Training
Walmart
Travelers Rest, SC
Wal-Mart
AP Manager in Training
Walmart
Cherry Hill, NJ
Wal-Mart
AP Manager in Training
Walmart
Crescent City, CA
Wal-Mart
AP Manager in Training
Walmart
Hermitage, TN
Wal-Mart
AP Manager
Sam's Club
Savannah, GA
Wal-Mart
AP Manager
Sam's Club
North Little Rock, AR
Wal-Mart
ETL AP in Training
Target
Holyoke, MA
Target
AP Team Leader
Target
Garner, NC
Target
AP Team Leader
Target
Winona, MN
Target
Assistant LP Supervisor
Macy's
Tukwila, WA
Macy's
Regional AP Manager
Toys R Us
Rialto, CA
Toys R Us
Zone AP Mgr
Rent-A-Center
Atlanta, GA
Rent-A-Center
Zone AP Mgr
Rent-A-Center
Chicago, IL
Rent-A-Center
AP Manager
BJ's Wholesale Club
Charlotte, NC
BJ's Wholesale Club
AP Manager
BJ's Wholesale Club
Falls Church, VA
BJ's Wholesale Club
District LP Mgr
Nike
Various locations
Nike
Area LP Mgr
Ross Stores
Kapolei, HI
Ross Stores

Home of the Industry's Original
On the Move

Nicole Accardi - Aloia, CFI was promoted to Vice President, Global Loss Prevention for J. Crew.
François Barbeau was named Vice President, Loss Prevention Solutions – SIRCO.
Garth Gasse was named Corporate LP Analyst for SSP America.

Post Your New Job or Promotion!
See all the Industry Movement

Your Career
Sponsor this section of the Daily
4 Tips Even Productivity Superstars Don't Know You're already super productive. You have no problems getting work done, but there's this voice inside your head that maybe you can add a few extra projects to your list, get a little more work done. Here are some tips to help you get that extra boost. Finish something first

7 Ways to Supercharge Your Productivity
Maybe that extra cup of coffee or energy drink isn't boosting your energy levels, or your eat-and-run strategy is failing, whatever the reason sometimes our bag of tricks fail. That's when it's time to shake things up a bit. Go old school

5 Simple Ways to Recover the Lost Art of Productive Meetings Just mentioning the word can cause some to groan with disappointment. There are so many reasons meetings go awry, but there are tips on how to make them better and make sure they stay on topic. Here are 5 ways to shape a successful meeting. Share the agenda

The Most Important Minute of Your Day
All of us are hurrying to make it through the day, to move up in the world. Author Ken Blanchard understands this and in his new book gives secrets for leaders to become more effective at managing their teams. The One Minute Manager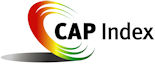 Tip of the Day
Sponsored by Vector Security
Networking has always been a key to career development and finding that next job. However, if you're not careful it can also limit you, eliminate you and even work against you. If your network is comprised of executives doing exactly what you do, then you may have competition and may even find some working against you. You've got to broaden and expand your network outside your immediate group and establish relationships outside your company and your professional circle. Remembering that quantity is no substitute for quality and, as in any mutually beneficial relationship, what you bring to the table for them is as important as what they bring to the table for you.

Just a Thought,
Gus







Upcoming Events
---

Recruiting?
Get your job e-mailed to everyone... everyday
Post on our Featured Jobs Board!
Reach your target audience in 2015 every day!
Request our 2015 Media Kit
update account / change e-mail
unsubscribe FEEDBACK
www.downing-downing.com

Advertise With The D&D Daily




36615 Vine Street, Suite 103
Willoughby, OH 44094
440.942.0671
copyright 2009-2019
all rights reserved globally