The D&D Daily Mobile Edition
LP, AP & IT Security's #1 News Source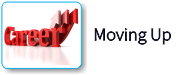 ---
Dennis Lonergan, CFI promoted to Vice President, Asset Protection for EPIC
Risk Solutions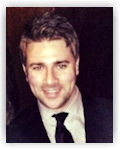 In this role, Dennis assists our client organizations in loss cost mitigation, process improvements, and operational efficiencies in the areas of Risk Management, Cybersecurity, Disaster Recovery/Business Continuity, Internal Audit, and Loss Prevention. Dennis Lonergan has over 15 years of experience in retail operations, supply chain, internal audit, and investigations.

Prior to joining EPIC, Dennis was the Senior Regional Loss Prevention Manager for Abercrombie & Fitch, overseeing loss prevention and safety activities for over 400 retail stores. Dennis has also held varying management positions with Mattress Firm, CVS, and Fossil. Dennis earned his B.S. degree in Criminal Justice from York College of Pennsylvania and is a Certified Forensic Interviewer. Congratulations, Dennis!

Rory Stallard promoted to Sr. Manager - AP Investigations for The Home Depot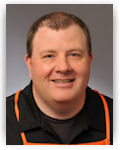 Previously, Rory was the Corporate Manager - ORC (Northern Division) for the retailer, and has been with them for over four years. Prior, Rory held various roles in investigations including Market Investigations Manager and Regional Manager of Investigations for Toys R Us, and Investigations Team Leader and Investigator, ETL - AP/APS for Target. He earned his Bachelors of Science in Criminal Justice from East Tennessee State University. Congratulations, Rory!

See All the Executives 'Moving Up' Here

Submit Your New Corporate Hires/Promotions or New Position


---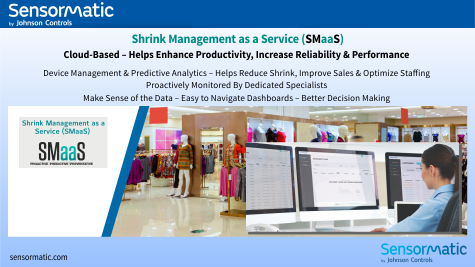 ---

2019 RILA AP Conference Kicks Off in Denver

Stay tuned this week for our daily recap articles from the conference, starting with a Day 1 recap tomorrow by Amber Bradley.

See live updates from the show on Twitter at #RILAap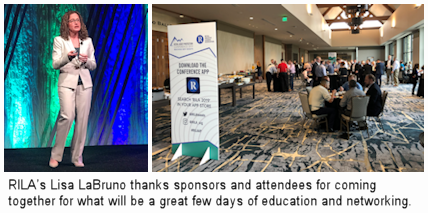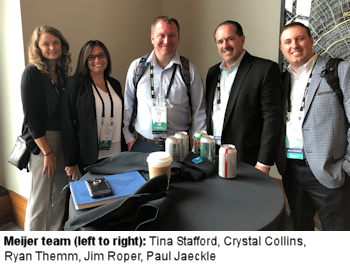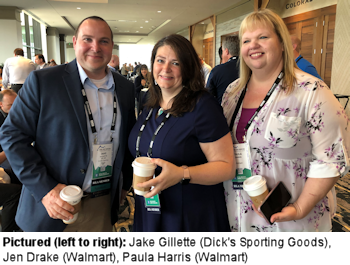 ---
NCR brings AI to Loss Prevention & Customer Experience [RILA Booth 415]
Artificial intelligence (AI) has made major inroads in biometrics, speech recognition and machine learning, to name a few technologies. And now it has a new frontier: the store checkout.

Video analytics technology, patented by StopLift Checkout Vision Systems, now part of NCR, helps determine what occurs during each transaction at the retail or supermarket checkout to immediately distinguish between legitimate and fraudulent behavior. At Booth 415 at the RILA Asset Protection Conference, visitors can see how AI works at the self-checkout.

Read more in today's Vendor Spotlight column below.

---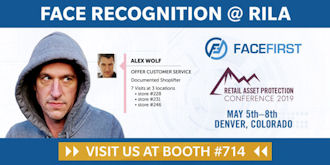 See How FaceFirst is Helping End ORC at the RILA Asset Protection Conference
What if you could ensure that a shoplifter never steals from you twice? Top retailers are using face recognition to do just that, thanks to new innovations in deployment, accuracy, privacy and speed, including:
● Two-Minute Deployment: install an enterprise face recognition system in two minutes or less
● 99.8% Accuracy: a 10X reduction in false positives
● 30X Speed: 75 million images queried in 0.1 second
As part of our ongoing mission to end organized retail crime (ORC), FaceFirst will be giving demos of our face recognition software for retail at the RILA Asset Protection conference in Denver (May 5-8) - booth #714. facefirst.com

---

Billionaire Warren Buffett recalls life as shoplifter
Before Warren Buffett became the world's greatest investor at Berkshire Hathaway, he was a world-class shoplifter. He retold the story, which was published in The Snowball, an authorized biography of his life. Warren Buffett tells Alice Shroeder, the author, that he and a friend had a particular favor for stealing from Sears.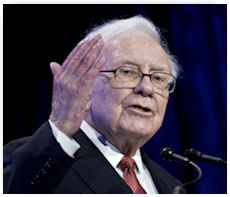 "We'd just steal the place blind. We'd steal stuff for which we had no use. We'd steal golf bags and golf clubs. I walked out of the lower level where the sporting goods were, up the stairway to the street, carrying a golf bag and golf clubs, and the clubs were stolen, and so was the bag. I stole hundreds of golf balls."

It was part of a stage of delinquency in his life. Around the same time, Buffett's grades had plummeted, and he began to act out in class.

What's the takeaway?
No one is perfect - not even people who have crafted a perfect public image. Buffett's secret shoplifting adventures just go to show that a troublemaking eighth grader might just end up being one of the world's brightest businessmen of all time. motleyfool.com philstar.com

Regional grocer Brookshire Brothers using analytics to stay ahead of fraud
Brookshire Brothers, which operates more than 100 stores in Texas and Louisiana, leverages the Profitect sales and exception-based reporting (EBR) module to reduce fraud and improve compliance. The company's asset protection department is working with the operations and finance department to leverage Profitect's prescriptive analytics technology to detect markdown abuse, post voids, and other criminal activity by associates and external subjects, including organized retail crime rings.

Prescriptive analytics applies artificial intelligence and machine learning to analyze data in near-real-time to uncover ongoing issues and recommend remedial actions. Brookshire Brothers has been able to identify specific fraudulent activities such as employee loyalty abuse, excessive markdowns of merchandise, vendor coupon fraud, fictitious refunds, cashiers with excessive void activity, low-performing department sales per customer, excessive credit card use, and fraudulent credit cards being used to purchase fuel. The grocer has also incorporated learnings from fraud analysis into its associate training. chainstoreage.com

Bill Would Allow Unlicensed Texans Carry Handguns in Public after Disasters
Legislation introduced in Texas would allow unlicensed handgun owners to carry their weapons — openly or concealed — in public for up to a week in any area where a local, state or federal disaster is declared.

House Bill 1177 by Rep. Dade Phelan, R-Beaumont, now awaits its first hearing in the Texas Senate. Phelan said he wrote the bill so gun owners don't have to leave their firearms behind when evacuating their homes. Existing laws allow gun owners to store them in their vehicles, with some conditions, says a news report. securitymagazine.com

Commentary: Five Retailers Actually Doing Something About Industry Disruption
We do see some retailers taking constructive steps — beyond cutting costs, closing stores, and hoping to survive another few quarters. They're setting up "incubator stores" to test new technologies; creating tighter feedback loops with their customers; partnering with startups and other emerging vendors to explore technologies that cut costs or deliver new kinds of experiences; and leveraging their physical locations in new ways.

Here are five examples that may help you make the case for a new approach to innovation at your company:

Sam's Club Now: Testbed for new technologies - Sam's Club Dallas-based incubator store, opened last November, has been rigged with 700 cameras, 400 Bluetooth locator beacons, and new technology galore, with the goal of creating a frictionless shopping experience. A mobile app with an in-store navigation feature helps shoppers find the items they want, and shoppers can also scan their purchases on their phones, eliminating the wait in the cashier line.

Foot Locker: A hub for sneaker culture - To keep customers coming through the doors, Foot Locker locations host speaker series, hold events, hire DJs, and even have visiting barbers. Customers are encouraged to share photos of their purchases and anecdotes about their experience on social media.

Guess: Tech-Enabled try-ons - In the dressing room, customers can place their items on an RFID-enabled rack. When shoppers pick an item off the rack, it appears in the mirror in a variety of colors. Empowered by AI, the mirror can also show pieces that can help complete the look.

Target: Store as distribution hub - Target CEO Brian Cornell views brick-and-mortar stores as their "single biggest competitive advantage." In part, because they are serving as distribution centers for online purchases; over the 2018 holiday season, three out of every four digital orders was fulfilled by a Target store.

Macy's + Story: Freshness Sells - The integration of curated "Story" boutiques inside 36 Macy's locations opened only last month, less than a year after the acquisition of Manhattan-based Story by the 160-year old retailer. The premise: Give consumers a reason to come in and discover new products — even when there isn't a sale happening. chainstoreage.com

Gap Streamlines HQ-To-Store Communications
Across 3000 Locations, Multiple Brands
As part of an overall digital enhancement of its in-store operations, Gap Inc. has deployed a solution that consolidates and personalizes the communications sent from headquarters to more than 3,000 company-owned stores. Gartner estimates that by reducing waste and improving productivity, the Retail Zipline solution saves nearly $20 million annually for the retailer's Old Navy brand, where it has been in use the longest.

Additionally, Gap has rolled out an "In Stock on Shelf" mobile app that alerts store associates when a store shelf needs to be restocked with items located in the back room. Developed in-house, the app has "reduced the number of times an item is in the back room, but not on the store floor, from 40% to just 1%," said Brandon Panepinto, Director of Product Management for Gap Inc. retailtouchpoints.com

Study: Shoppers turn to phones instead of store associates
Eighty-five percent of Americans still shop regularly in physical retail stores, but they use their mobile phones as a tool to help them make purchasing decisions, according to a survey released by RetailMeNot. On average people visit up to three stores a week, with an increase of up to four stores per week among millennial shoppers and 5.25 among Generation Z.

Sixty-nine percent of in-store shoppers would prefer to check a product review on their phone instead of asking a store associate, and 53% want to use their phone to find deals rather than ask an associate about promotions, the survey found.

Forty-nine percent of Americans have a deals and discounts app on their smartphone, according to the survey, and 65% said that being able to use mobile coupons in-store is important to them. retaildive.com

Despite Hype, 60% of Shoppers Still Haven't Experienced VR/AR Tech In-Store
Although 46% of retailers say they plan to deploy AR or VR solutions by 2020, it appears that real-world deployment of these technologies remains low — at least in the eyes of the consumer. More than 60% of shoppers have yet to encounter VR or AR applications in-store, according to a report from Periscope By McKinsey.

As many 59% of U.S. respondents also said that they would use VR/AR applications to see a product in context and explore its functionality or suitability — for example, visualizing how a paint color would look on a wall. retailtouchpoints.com

Hudson's Bay considers sale of Lord & Taylor

Trump: Tariffs on $200B Chinese imports will rise to 25% Friday

Retailers say Trump's plan to boost tariffs jeopardize U.S. economy

Tyson Foods expands recall to almost 12 million pounds of chicken strips

'Game of Thrones' Gaffe Gives Starbucks Millions in Free Advertising

Last week's #1 article --
California startup sells 'world's first' bulletproof hoodie, including kids sizes
Wonder Hoodie, a southern California startup, sells a product its founder wishes didn't have to exist-- a bulletproof hoodie. Like many young tech workers, 25-year-old Vy Tran decided to create something she needed but couldn't find. In 2016, her neighbor in her hometown of Seattle, was walking home when a man shot her dead, after an attempted robbery.

With a background in material science, she prototyped designs and sent them for testing. When her products met National Institute of Justice requirements for body armor, she founded her company in 2018 and started selling the gear-- a hoodie, a jean jacket, a vest and other accessories that start at $450.

The reality of getting caught in random gunfire has given rise to an industry of bulletproof gear, designed for people who likely never thought about tactical armor in the past -- parents, teachers, kids. You can now find bulletproof backpacks, portable shelters and plate inserts all over the web. abc30.com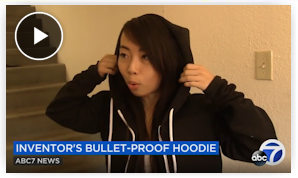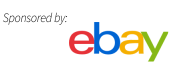 ---

Bay case involving stolen Samsung tablets results in six-figure criminal forfeiture
It's rare to see a criminal forfeiture case at the Will County Courthouse topping six figures, but there's one currently out of Elwood. The Will County State's Attorney's Office has asked a judge to declare as forfeited assets $133,243 in U.S. currency as well as a 2016 Honda Pilot belonging to Ruben and Desirea Garza, a pair of Elwood residents.

The high-dollar forfeiture complaint results from a criminal investigation opened last October at the Elwood Police Department. According to the complaint, Police Sgt. Andrew Anderson spoke with the supply security manager for Samsung Electronics America surrounding a past theft at the Neovia Logistics warehouse, 21000 block of Walter Strawn Drive in Elwood. Read more
For further information on PROACT, email inquiries to PROACT@eBay.com.
---
Spotlight on Stoplift



NCR brings AI to Loss Prevention & Customer Experience [RILA Booth 415]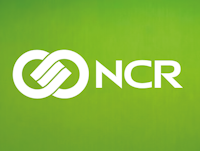 Artificial intelligence (AI) has made major inroads in biometrics, speech recognition and machine learning, to name a few technologies. And now it has a new frontier: the store checkout.

Video analytics technology, patented by StopLift Checkout Vision Systems, now part of NCR, helps determine what occurs during each transaction at the retail or supermarket checkout to immediately distinguish between legitimate and fraudulent behavior. At Booth 415 at the RILA Asset Protection Conference, visitors can see how AI works at the self-checkout.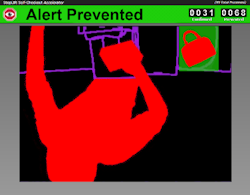 NCR, the global leader in self-checkout technology with more than 250,000 installations worldwide, acquired StopLift in November 2018 and integrated the AI technology into its NCR SmartAssist solution.

NCR SmartAssist enables retail chains to detect and deter self-checkout theft and scan avoidance, prevent false alerts and unnecessary interventions, alert the attendant in realtime, and improve customer experience at the self-checkout.

"We've found that self-checkout theft and other scan avoidance has been up to five times higher than at assisted checkout," said Malay Kundu, formerly CEO of StopLift and now General Manager of Computer Vision Solutions at NCR. "Retailers always suspected that self-checkouts would be highly prone to scan-avoidance, and our technology has certainly found this to be the case."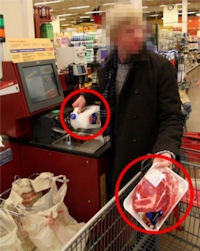 NCR's technology flags scan-avoided merchandise and unscanned merchandise left in the shopping cart – and sends a real-time alert to the attendant via wrist device or to the self-checkout screen itself. Now the attendant can take immediate and appropriate action before the customer leaves the checkout.

The AI technology also addresses ticket switching, e.g. a dishonest customer covering the bar code label of an expensive item with the bar code label of a cheaper item. Another ticket switching practice is a customer stacking an expensive item like steak over a cheap item like ramen noodles and passing them over the scanner. In some cases, a dishonest customer will even have the cheap item's barcode taped to their wrist or in their palm as they make it appear that they are scanning the more expensive item.

"Using the incidents detected from their own stores, retailers are now able to train staff on the signals indicating when customers are either having problems using the self-checkout or are exhibiting suspicious behavior," he said.

Read the full press release here.
---

Human Resources vs Loss Prevention - Friend or Foe?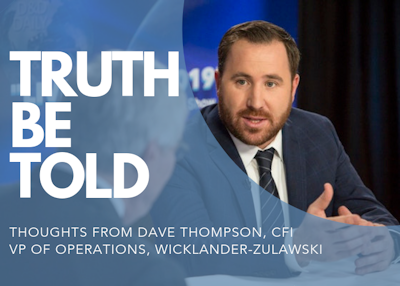 The type of investigations that loss prevention or asset protection professionals are dealing with in today's world are ever-changing and more complex. Everything from data-security breaches, social engineering and traditional theft or fraud seem to be falling into the hands of the investigative teams. However, one of the most sensitive and high-risk investigations are those associated with employee relations or human resources issues. These cases require strategic planning, communication and teamwork involving many divisions within an organization; legal, human resources, loss prevention, risk management and operations.

Read more here.
---


Security Doesn't Trust IT - and IT Doesn't Trust Security
How a rocky relationship between IT operations and cybersecurity teams can compound security risks.

IT operations and security teams share the bulk of responsibility for protecting organizations from digital threats. Unfortunately, lack of trust between the two can compromise security.

As part of its "Getting Your House in Order" report, commissioned by 1E, Vanson Bourne analysts polled 600 senior IT decision makers: 300 from IT operations and 300 from IT security across the US and UK. Their idea was to evaluate cybersecurity challenges from both teams. What they found is a "crisis of trust" causing existing security problems to grow more serious.

Sixty percent of respondents say they had suffered a "serious" security breach in the past two years; 30% have experienced more than one. The leading causes of breaches are lack of clear security protocols (52%) and unpatched software (51%), followed by a lack of collaboration between IT operations and security (42%), and a lack of patch automation (40%).

Most (93%) practitioners polled say they face challenges. Securing new technologies is at the top of the list, with 48% of respondents saying it was an issue, followed by restrictive budgets (39%) and a lack of understanding between IT operations and security (35%), which tied with legacy systems. Eighty percent of those surveyed say digital transformation drives cybersecurity risk, with 73% reporting they are now more dependent on software than they were 12 months ago.

Less than one-quarter of respondents think IT operations and security teams work well together to secure the organization. Experts point to poor cohesion and disparity in objectives: IT ops will typically push forward with projects, which are then slowed by security's precautions.

In most organizations, the change management process is owned by IT ops, which considers the business use case, effects on business processes, and how to make necessary changes. It's security's job to point out problems and IT's job to fix them. But data shows lack of trust here is causing friction: Nearly half (49%) of security pros say they can rely on IT to cover security alerts; even fewer feel IT can cover data breaches (48%) or keep software up to date (47%). darkreading.com

Eddie Bauer faces $9.8M tab for data breach
Eddie Bauer has agreed to a settlement with Iowa financial institution Veridian Credit Union to dispense with a class action lawsuit over a 2016 data breach, according to documents filed in the U.S. District Court for the Western District of Washington. In all, the company could expend some $9.8 million, according to the documents.

The outdoor apparel retailer will pay a minimum of $1 million and a maximum of $2.8 million in settlement distributions, plus up to $2 million to cover attorney fees and other costs, according to the filing. The retailer also expects to spend approximately $5 million taking steps to ensure that its payment and cybersecurity systems are safe, according to the agreement. retaildive.com

Hackers steal card data from 201 online campus stores from Canada and the US
A group of hackers has planted malicious JavaScript code that steals payment card details inside the e-commerce system used by colleges and universities in Canada and the US.

The malicious code was found on 201 online stores that were catering to 176 colleges and universities in the US and 21 in Canada, cyber-security Trend Micro said in a report released on Friday.

The attack is what security researchers call a Magecart attack --which consists of hackers placing malicious JavaScript code on the checkout and payment pages of online stores to record payment card data, which they later upload to their servers, and re-sell on underground cybercrime forums.

This particular Magecart attack was detected on April 14, according to Trend Micro, and impacted PrismRBS, the company behind PrismWeb, an e-commerce platform (a-la Shopify) sold to colleges and universities in North America. zdnet.com

Police take down two prolific dark web marketplaces in simultaneous global operations supported by Europol


The German Federal Criminal Police have shut down the Wall Street Market, supported by the Dutch National Police, Europol, Eurojust and various US government agencies, while the Silkkitie or Valhalla Marketplace and its contents were seized by Finnish Customs in close cooperation with the French National Police.

A Europol-supported coordinated law enforcement approach across Europe and the US was key to the success of the two investigations, the European police agency said. computerweekly.com

McDonald's deploys 700 AI-powered menu boards
Going forward this year, McDonald's said it is pivoting its focus to overall restaurant operations, especially at the drive-thru. McDonald's said it has deployed menu boards with automated suggestive selling at 700 restaurants through Dynamic Yield. In late March, the Chicago-based chain purchased the decision logic technology company, which uses artificial intelligence to automate the upselling of menu items based on time of day, trending items and weather.

"We're leveraging technology to improve and modernize the way we connect with customers," CEO Steve Easterbrook told investors during a conference call. "We're confident about the road ahead." nrn.com

What companies need to know before using AI

Public SAP exploits could enable attacks against thousands of companies

ADT/Protection 1
Commercial Growth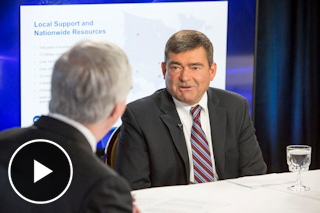 Rex Gillette, Vice President,
Retail Sales, ADT/Protection 1
ADT is now one of the nation's largest commercial integrators serving the retail industry. They've built solid relationships with their retail clients by delivering outstanding security with an exceptionally high level of customer service and careful attention to detail - from installation through ongoing services. Rex Gillette, VP of Retail Sales for ADT/Protection 1, tells us how the company's recent acquisitions have helped them dramatically expand, offering enterprise retailers a comprehensive security program that's nationally administered with a single point of contact for day-to-day operations.
---
Quick Take 10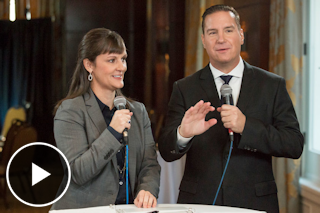 with MCs Joe LaRocca and Amber Bradley
Once in a while during an 8-hour livestream broadcast, things can get weird. In this Quick Take, Joe and Amber talk in the 3rd person about Joe's Hollywood cameo, Amber's best impersonation, and some of their favorite comedies.



---

How to Level Up Your Fraud Fighting with Digital Trust & Safety
For most risk teams, the number one priority is preventing loss. Their organizational structures, tools, and processes are all designed with that goal in mind. That's the core tenet of legacy fraud prevention: reducing risk rather than encouraging growth.

But here's the problem: legacy fraud prevention systems kill growth. Rather than introducing friction to fraudsters, they introduce friction to customers. Moreover, rules-based systems and manual review teams focus on fraud mitigation instead of fraud prevention. Mitigation doesn't scale—not when fraudsters are innovating faster than ever and customers are pushing for lightning-fast user experiences.

Leveling up requires a change in mindset, processes, and technology: from a legacy approach to a Digital Trust & Safety approach.

Digital Trust & Safety is a paradigm that aligns risk and revenue decisions, which are informed and powered by processes and technology. Innovators like Facebook, Airbnb, Twitter, PetSmart, and Patreon have woven Trust & Safety into their DNA. They're hiring Trust & Safety teams that work cross-functionally to grow revenue while protecting against fraud. They're also using automated processes like machine learning to deliver top-notch, customized user experiences.

Ready to level up your fraud-fighting with Digital Trust & Safety? Check out these tips.

1) Make sure you're thinking about protection and growth
2) Make sure your teams are aligned
3) Make sure you're planning holistically
4) Make sure you're being proactive cardnotpresent.com

Deep Dive: How Fraudsters Swindle The Mobile Order-Ahead Industry
Consumers trust that mobile order-ahead apps will keep their sensitive information safe, but as more apps are created, the abundance of rewards points and personal information have become tempting targets for fraudsters.

According to a recent study, while fraud in general only increased 13 percent over the past year, fraud in the food and beverage industry increased by a staggering 60 percent. In addition, approximately 75 percent of merchants in this sector reported experiencing fraud attempts in 2017.

There are two main reasons this industry saw such a disproportionate increase in fraud attempts. The first is that restaurants and bars store a vast quantity of valuable data, such as credit card information. The second is that restaurants are relatively new to the digital space and have less experience with security best practices, making them an easy target. pymnts.com

Wayfair's first-quarter revenue grows 38.5%, while losses jump 85.9%

Online retailer Hayneedle lays off more than 200 workers in Omaha

Editorial: Small retailers who sold through Amazon are facing a tax time bomb
---

Middleton, DE: Amazon employees stole more than $100K in Apple products
Four employees of a Delaware Amazon warehouse have been charged in connection with an Apple product theft ring. Amazon Loss Prevention notified Middletown police Thursday of the internal theft. The 4 employees were charged with theft of over $100,000 and second-degree conspiracy in connection to the thefts. Police said the four employees worked together to steal more than $100,000 worth of Apple products "over the course of several months." Nineteen products, including Apple watches, a laptop and an iPad, were among the items stolen. wsbtv.com
Snohomish County, WA: Police seek help identifying serial cellphone store crooks
Marysville Police and Snohomish Police are asking for the public's help to identify several members of a crime ring stealing thousands of dollars' worth of iPhones and Apple Watches from stores all over Western Washington and Oregon. They hit the AT&T store on 172nd earlier last week and stole approximately $5,000 worth of merchandise from the store. "Came in very quickly, seem to be taking the iPhones, iPhone watches, those types of things, moved in, took the items very quickly. In that case, one customer got hurt. A customer who was inside the store attempted to stop one of the males who was fleeing the store. The suspects also stole about $6,000 worth of cell phones and did $600 in damage at the T-Mobile store in Snohomish. q13fox.com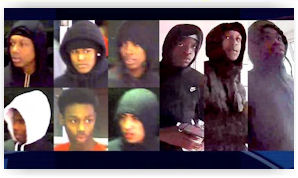 Newton County, GA: Kroger employee arrested for stealing info from 100+ people
Kroger customers may want to check their bank or credit card statements after deputies say a clerk stole personal information from at least 100 customers. That's where authorities arrested the now-former employee. Deputies said that Desmeiyon Meadows worked in the store's money center. Investigators said when they went through Meadows' cellphone, they found pictures of checks, Social Security and debit cards and even other people's driver's licenses. Deputies said Meadows didn't work alone. Newton County deputies told Washington they need Kroger customers to check their accounts. wsbtv.com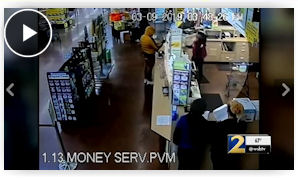 Luke Air Force Base, Glendale, AZ: Son of Active duty member arrested for stealing over 70 items from the Base Exchange
Glendale Police report that from January 2019 until April 2019, AAFES Loss Prevention employees have been tracking numerous thefts from the Luke Air Force Base Exchange. Most of the items stolen were audio/video components, video games, and accessories. Military investigators identified the suspect as 23-year-old Todd Michael Barns, the son of an active duty military member. Due to Barns being a civilian, military investigators turned the investigation over to Glendale police. abc15.com

Los Banos, CA: Robbery spree at JC Penney, Famous Footwear quickly ends with five arrested
Los Banos police said they've captured five suspects in connection with two store robberies that happened within minutes of each other. Cmdr. Jason Hedden said the total haul from JC Penney and Famous Footwear was worth about $1,700, and that all the stolen items were returned to the stores. Police said the bandits started their April 29 crime spree about 8 p.m. at JC Penney on Pacheco Boulevard. According to police, one of the suspects was believed to have pointed a gun at a store worker to aid in the group's escape, but authorities later determined the object was the end of a torch made to look like a gun. While officers were taking a report on the JC Penney robbery, a call came in of a similar robbery in progress at Famous Footwear just down the street. mercedsunstar.com

Update: Cumberland County, PA: Suspect identified in $21,000 Victoria's Secret panties theft
A warrant has been issued for the arrest of a woman, who is accused of stealing 2,000 pairs of panties with a total value of $21,000 from a Victoria's Secret store in the Capital City Mall. Charges also have been filed against a juvenile accused of helping her with the theft, police said. Aida Melcado, 18, and a juvenile are accused of stealing the underwear about 3 p.m. April 7 from the store in Lower Allen Township. Police did not identify the female juvenile in a Friday news release. pennlive.com

Richmond, CA: 3 sought in organized retail theft at Hilltop Mall shoe store
Richmond police are searching for three suspects who stole 55 pieces of merchandise valued at $1,600 from a Hilltop Mall shoe store Saturday. The incident occurred at 7:44 p.m. in the mall in the 2100 block of Hilltop Mall Road, Richmond police Capt. Al Walle said. The suspects were immediately recognized as they walked into the shoe stores as repeat offenders and told to leave, Walle said. Before leaving, the suspects ransacked the store and fled with the stolen merchandise despite efforts by clerks to detain them. richmondstandard.com

Moorestown, NJ: Victoria's Secret at the Moorestown Mall said thieves made off with bras and leggings worth more than $3,300

Orland Park, IL: Woman steals cart load of 51 items, valued at $1,500

Waldorf, MD: Three arrested for theft of over $800 in perfumes; pulled knife on store associate

South Orange, NJ: Man Steals $400 Worth Of Cough Medicine From Rite Aid

Biloxi, MS: Police hunt killer of Police Officer outside station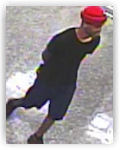 Police in Mississippi are looking for a gunman who approached a uniformed officer outside a Biloxi police station and shot him dead. Authorities say the man walked up to the Biloxi officer in the station's parking lot Sunday night, shot him multiple times and then ran off. Firefighters rushed the officer down the street to a hospital emergency room, where he was pronounced dead. Chief Leonard Papania of the Gulfport Police Department is leading the investigation, along with the Harrison County sheriff and prosecutors' offices.
wral.com
Indianapolis, IN: IMPD Officer Shot During Incident With Lowe's Shoplifting Suspect
Metro Police Officers were sent to a Lowe's Home Improvement store along 25th street on the east side on a shoplifting call. On their way there, Capt. Jerry Leary says they spotted a man who matched the description of the shoplifter. The officers gave chase. "The officer caught up to the suspect," Leary said. "A struggle ensued and during the struggle the officer was shot." Leary would not elaborate on if it was the suspect who shot the officer. He said the suspect fled after the shots were fired, but he was eventually tracked down and taken into custody. As for the injured officers, Leary said he was treated at the scene and then taken to Eskanazi Hospital in a squad car. He said he's in good condition.
wibc.com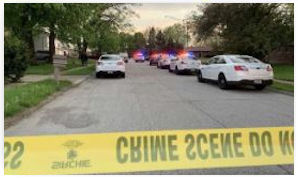 Wilmington, DE: Concealed carry citizen opens fire on fleeing shoplifter's getaway car at Concord Mall
The incident happened shortly before 8 p.m. after four individuals shoplifted from an undisclosed store in the mall. Police say the driver of the alleged getaway car intentionally struck a mall security vehicle as the group was attempting to flee the parking lot. The scene escalated further when a citizen with a concealed carry permit tried to thwart the criminals by firing several shots at the car's tires, detective say. The suspects then got out of the car and escaped on foot. The gun wielding citizen stayed on the scene. Police say there are no known injuries at this time. fox29.com

Portsmouth, VA: Two wounded in shooting inside 7-Eleven
Dispatchers say Portsmouth police are investigating a shooting that left at least two people hurt. The victims were found at the 7-Eleven at the corner of Effingham and Lincoln Streets. The call came in at 11:25 Saturday evening. wavy.com

Rome, Italy: 22-year-old U.S. citizen arrested in Italy for suspected murder of clothing store shopkeeper

Seattle, WA: Fight outside Liquor store ends in gunfire; 3 wounded

Land O' Lakes, FL: Publix shopper accidentally shoots himself while inside store
---
Robberies, Incidents & Thefts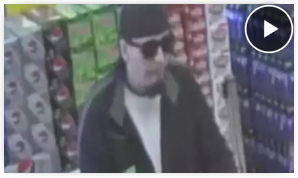 ---
| | |
| --- | --- |
| | Tobbie West promoted to Regional Director AP Programs for Macy's |
| | Steven Lacy named Global Security Manager for Coinbase |
| | Rick Pfeifer promoted to Enterprise AP Leader for Ascena Retail Group Inc. |
| | Jacqueline Schloss named Market ORC Manager for Lowe's |
| | Jeff Larimer named Area AP Manager for JC Penney |
| | Florian Schwarz promoted to Cluster LP Manager for Amazon (Germany) |
Submit Your New Hires/Promotions
or New Position
See all the Industry Movement




Feature Your Job Here For 30 Days -
70% Aren't On the Boards
Post your job listing
---

Featured Job Spotlights


District Loss Prevention Manager
Eastern PA/NJ
The District Loss Prevention Manager ensures shrinkage control and improves safety in the stores through proper investigation and training. This position is responsible to provide feedback, guidance and protection for our Team Leaders and Associates. This role has oversight and responsibility for approximately 15-20 store locations...

Corporate Investigations Supervisor
Irving, TX
The Corporate Investigations Supervisor provides leadership and direction to the Corporate Investigators by overseeing investigative processes and work flow. This position is responsible for maintaining consistent execution of processes and support leading to recovery and litigation. The Investigations Supervisor motivates and model's efficiency, effectiveness and productivity with our team, department and company while providing feedback and guidance on both investigations and development...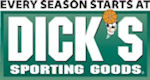 Manager of District Loss Prevention
Fresno, CA
You will be responsible for driving company objectives in profit and loss control, sales performance, customer satisfaction, and shrink results. District Loss Prevention Managers are responsible for leading Loss Prevention functions within a specific operations district and for collaborating with Store Operations and Human Resources in an effort to prevent company loss...

Field Loss Prevention Manager
Dallas, TX
● Manages and coordinates Loss Prevention and Safety Programs intended to protect Staples assets and ensure a safe work environment within Staples Retail locations
● Manages Loss Prevention initiatives and programs on facility levels which may include a combination of locations within a geographical area; travel required...

Manager, Regional Asset Protection
Bay Area/San Francisco, CA
You will be accountable for execution of asset protection programs within an assigned geographical area. You will be key in assessing and reporting AP vulnerabilities, developing strategies to address vulnerabilities, have a high attention to detail and use critical thinking and good judgement to help make decisions and formulate solutions to work-related concerns...

Manager, Regional Asset Protection
Denver, CO
You will be accountable for execution of asset protection programs within an assigned geographical area. You will be key in assessing and reporting AP vulnerabilities, developing strategies to address vulnerabilities, have a high attention to detail and use critical thinking and good judgement to help make decisions and formulate solutions to work-related concerns...

Regional Asset Protection Manager
Mid-Atlantic Region
The successful candidate will be responsible for the management of the Asset Protection function in their assigned area. Guide the implementation and training of Asset Protection programs, enforcement of policies and procedures, auditing, investigations and directing of shrink reduction efforts...

Manager, Asset Protection Fraud & Investigations
Westchester, IL
The Manager of Asset Protection Fraud and Investigations is responsible for the global enterprise hybrid -ecommerce, digital product and traditional fraud investigation program. Primary responsibilities include conduct and manage analytically driven fraud and loss investigations, evolve fraud mitigation platforms and initiatives; manage a team of ecommerce analysts and internal investigators, maintain case management and financial fraud reporting metrics...

Area Loss Prevention Manager
New York/New Jersey/Pennsylvania
Our Area Loss Prevention Managers ensure safe and secure stores through the objective identification of loss and risk opportunities. Our Area Loss Prevention Managers plan and prioritize to provide an optimal customer experience to their portfolio of stores. They thrive on supporting and building high performance teams that execute with excellence...

Area Loss Prevention Manager -
Seattle, Portland or Salt Lake City
Seattle WA, Portland OR, Salt Lake City UT
Our Area Loss Prevention Managers ensure safe and secure stores through the objective identification of loss and risk opportunities. Our Area Loss Prevention Managers plan and prioritize to provide an optimal customer experience to their portfolio of stores...

Featured Jobs
---
JOB TITLE
COMPANY
CITY/STATE

D

ATE ADDED

Senior Vice President
SVP Asset Protection

Burlington Stores

Burlington, NJ

Feb. 25

Vice President
VP, Information Security Officer

DSW Inc.

Columbus, OH

March 4
VP, Security

Fox

Los Angeles, CA

April 1
VP Risk Management

Simon Property Group

Indianapolis, IN

Feb. 25
VP of Information Technology

Victra

Raleigh, NC

April 2
VP Loss Prevention

Williams-Sonoma Inc.

San Francisco, CA

April 4

Senior Director
Global Sr. Dir. of Information Security and Risk Management

Coty

New York, NY

March 1
Sr. Dir. Internal Audit & Compliance

Genuine Parts Company

Atlanta, GA

March 8

Director
Dir. Field AP
Advance Auto Parts
Raleigh, NC
May 2
Dir. Corp Security Investigations & Compliance

Avis Budget Group

Parsippany, NJ

April 2
Dir. of Risk Management

Bass Pro Shops

Springfield, MO

March 20
Dir. Loss Prevention
BMC
Raleigh, NC
April 2
Dir. Corp. Global Security & Brand Protection - Americas
Coty
New York, NY
May 2
Dir. Asset Protection

Dollar General

Goodlettsville, TN

March 18
Dir. DC Asset Protection
Dollar Tree
Chesapeake, VA
May 3
Dir., Inventory Accounting
Dollar Tree
Virginia
Jan. 14
Dir., Global Partner & Fraud Ops

eBay

Austin, TX

Feb. 6
Risk & Safety Dir.
Seattle Goodwill
Seattle, WA
April 30
Dir. Risk Management
Goodwill Easter Seals
St. Paul, MN
April 16
Dir. of Risk Management

Kum & Go

Des Moines, IA

March 8
Dir. Asset Protection (Investigations)

Luxottica

Mason, OH

March 13
Dir. ORC & Central Investigations
Macy's
New York, NY
April 30
Dir. Loss Prevention

Movado Group

Moonachie, NJ

Jan. 28
Dir. of Security Operations

Neiman Marcus Group

Irving, TX

April 2
Dir. Security Operations

Netflix

Los Angeles, CA

March 27
Dir. LP Business Intelligence

Ross Stores

Dublin, CA

March 6
Dir. Ross Investigations & Safety Center

Ross Stores

Dublin, CA

Nov. 29
Dir. LP and Safety
Staples Canada
Richmond Hill, ON, CA
May 2
Dir. Internal Audit - IT

Tapestry

New York, NY

Jan. 29
Dir. LP - West
ULTA Beauty
Bolingbrook, IL
April 30
Dir. Global Security and Safety

Visa

New York, NY

Feb. 25
Dir. Corporate Security

WestRock

Atlanta, GA

April 1

Corporate/Senior Manager
Mgr.| Corporate Investigations - Retail Business Service

Ahold Delhaize USA

Salisbury, NC

July 17
Corporate Security Mgr.

Benjamin Moore

Montvale, NJ

March 20
Sr. Mgr. Corp. Security and Fire/Life Safety
Ross Stores
New York, NY
May 2
Senior Mgr. Asset Protection

Taco Bell

Irvine, CA

March 11
Program Mgr. Corporate Security Operations

WeWork

New York

April 3
Mgr. Emergency Management & Planning, Global Safety & Security

WeWork

New York, NY

March 12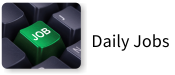 ---
| | | |
| --- | --- | --- |
| JOB TITLE | COMPANY | CITY/STATE |
| | | |
| Manager Business Continuity | Aldi | Aurora, IL |
| Sr. LP ATS Field Execution Manager | Amazon | Atlanta, GA |
| Inventory Control: Area Dept. Manager | Bed Bath & Beyond | North Las Vegas, NV |
| AP Manager | Belk | Charlottesville, VA |
| Asset Control Manager | BJ's Wholesale Club | Raleigh, NC |
| AP Supervisor | Bloomingdale's | Bridgewater, NJ |
| Product Safety Manager | Home Depot | Atlanta, GA |
| AP/LP Manager | Hudson's Bay | Victoria, BC, CA |
| LP and Safety Leader | IKEA | Live Oak, TX |
| AP Manager | JC Penney | Moreno Valley, CA |
| LP Supervisor | Kohl's | Royal Palm Beach, FL |
| LP Supervisor | Kohl's | Edwardsville, IL |
| Corporate Investigator | Kohl's | Menomonee Falls, WI |
| Emergency Operations Center Specialist | L Brands | Columbus, OH |
| Building Security Officer | Liquor Distribution Branch | Richmond, BC, CA |
| AP Investigator | Lord & Taylor | Braintree, MA |
| District AP Manager | Lowe's | Waynesboro, VA |
| AP & Safety Manager | Lowe's | Oakland Park, FL |
| AP/LP Manager - Men's | Macy's | New York, NY |
| Mgr Investigations & AP | MillerCoors | Golden, CO |
| AP Investigator | Saks Fifth Avenue | Las Vegas, NV |
| Inventory Control Manager | Smith's Food & Drug | Bozeman, MT |
| AP Operations Manager | Target | Stuarts Draft, VA |
| ETL Assets Protection | Target | Omaha, NE |
| ETL Assets Protection | Target | Stroudsburg, PA |
| Compliance Safety & Asset Process Manager | WalMart | Bronx, NY |
| AP Area Manager - eComm | WalMart | Chino, CA |
Sponsor this section of the Daily



| | |
| --- | --- |
| Weis Markets Region 1 AP Team | SHC APP Team from Offshore |
| Burlington Region 29 LP Team | Ascena Retail Group Inc. AP Team |

Got a picture of your team on your cell phone? Send it to us!




---

Being in a slump is an absolutely scary place where your brain does more damage than your actions or lack thereof. More mental than anything else a slump happens to all of us and getting out of it can look like the longest darkest tunnel you've ever experienced. But remember there's always light at the end of every tunnel and getting focused on that light is the key. And turning it always begins with getting back to basics. Forcing yourself to find that focus and using the basics to get out of the slump is the only way out. Lean on your basics and trust you know them well enough that the old performance will start showing itself because once they do, you'll find yourself having fun and out of that slump.
Just a Thought,
Gus




(content subject to approval)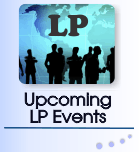 ---
Recruiting?
Get your job e-mailed to everyone... everyday
Post on our Featured Jobs Board!
Not getting the Daily?
Is it ending up in your spam folder?
Please make sure to add d-ddaily@downing-downing.com to your contact list, address book, trusted sender list, and/or company whitelist to ensure you receive our newsletter.
Want to know how? Read Here


36615 Vine Street, Suite 103
Willoughby, OH 44094
440.942.0671
copyright 2009-2019
all rights reserved globally