The D&D Daily Mobile Edition
May 7,

2015



The LP Industry's #1 News Source - Informing, Educating and Instilling a sense of community


News Brief
Sponsored by WG Security Products, Inc.
CVS to rebuild its two burnt-out Baltimore stores CVS Health officially announced it will rebuild its CVS/pharmacy Baltimore stores that sustained heavy fire damage during protests last week. The stores that will be rebuilt are located at 2509 Pennsylvania Avenue and 2560 West Franklin Street. "As we watched the events unfold in Baltimore over the past week or so, our hearts turned from pain to the promise of what is ahead," said CVS Health president and CEO Larry Merlo. CVS/pharmacy has been serving customers in Baltimore since the mid-1990s where it now has nearly 30 stores and more than 500 employees. As a further sign of its commitment to helping the community recover and thrive, CVS Health Foundation made a $100,000 donation to the United Way of Central Maryland "Maryland Unites Fund" and the Baltimore Community Foundation "Fund for Rebuilding Baltimore." These funds will help provide immediate and longer-term support to people in hard-hit areas and give those communities much-needed resources. To help minimize the financial impact of the store closings for its Baltimore employees, CVS/pharmacy paid them for their regularly scheduled hours the week of the protests, whether or not they were able to work. All of the displaced employees who want to work in other CVS/pharmacy locations will be able to do so. (To see pictures of the burned, looted CVS in the aftermath of the Baltimore riots, see our coverage of the events here.) chainstoreage.com time.com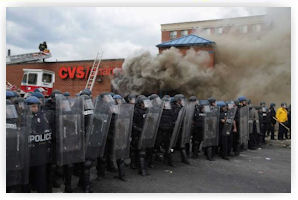 Virginia Becomes First State to Mandate Enhanced Payment Security - Chip Security Features Required by End of 2015 Virginia Governor Terry McAuliffe this week signed Executive Directive 5 to strengthen security measures overseeing personal data involved in transactions between citizens and state government agencies and institutions. The Governor's directive makes Virginia the first state to take executive action to ensure that consumer protection goals established by President Obama are adopted in the Commonwealth. "As co-lead of the National Governors Association's Resource Center on State Cybersecurity," said Governor McAuliffe, "I am keenly aware of the need for best practices and models to help spur states to advance their cybersecurity position and make it more difficult for hackers to gain access to our sensitive data. We must partner with the federal government, the private sector and other states to push innovation and adoption of enhanced electronic payment technologies - by our agencies, our merchants and our citizens - to help reduce credit card fraud. This directive will ensure the highest level of security for transactions conducted between citizens and state agencies." Executive Directive 5 instructs the Secretaries of Finance and Technology, along with the State Treasurer and State Comptroller, to embrace advanced electronic payment technologies that meet or exceed federal standards for the Commonwealth's merchant, prepaid debit card and purchase card programs. It requires the main purchase card program used by state agencies to have advanced chip security features in place by no later than December 2015. nbc29.com

FAA Warms to Drones - Greenlights program to test 'beyond-sight' drone flights The two biggest companies seeking to use drones for package delivery say that U.S. regulators have suddenly become more receptive to their efforts, a potential boost to the chances of success for one of the burgeoning technology's most promising commercial uses. Amazon.com Inc. and Google Inc. say they have noticed the sharp shift in attitude in recent weeks on critical issues such as drone test flights. In an apparent sign of the recent shift in attitude, the Federal Aviation Administration announced Wednesday an initiative to study drone flights beyond the sight of the operator. Thus far, the agency has virtually banned such flights, including for research, and it proposed rules earlier this year that would prohibit them. The drone industry views beyond-sight flights as key to unlocking the commercial potential of drones, enabling everything from pipeline inspections to deliveries. "Honestly in the last two to three weeks, things have made a dramatic change," Dave Vos, head of Google's delivery-drone project. "Three to four months ago, we were a little bit concerned about how much progress we could make here in the U.S., but ... what we're seeing today is significant opportunity to work here in the U.S. with the FAA." wsj.com

Gordon Brothers Group & Hilco Merchant Resources to Close Simply Fashion and Dots Stores - 243 store closings Gordon Brothers Group and Hilco Merchant Resources announced today that they will begin going-out-of-business sales at Simply Fashion and Dots retail locations nationwide beginning today, May 7th. Gordon Brothers Group and joint venture partner, Hilco Merchant Resources, will oversee the going-out-of-business sales on behalf of Simply Fashion and Dots. Simply Fashion, a Birmingham-based women's fashion discount retailer, filed for Chapter 11 protection on April 20, 2015 and on May 6, 2015, Gordon Brothers Group's Retail Division and Hilco Merchant Resources were awarded the store closing process by the bankruptcy court. Simply Fashion currently operates approximately 243 retail locations under the Simply Fashion and Dots banners. prnewswire.com

J.C. Penney to discontinue Joe Fresh in-store shops - Former CEO Ron Johnson's failed experiment Joe Fresh shops will be coming down this year, as the two companies have decided to part ways after their agreement concludes. "By mutual agreement, Joe Fresh and J.C. Penney have determined not to renew our existing distribution agreement that expires on Jan. 30, 2016," Mario Grauso, president of Joe Fresh, said in a statement. In 2012, the plan was to open Joe Fresh shops in 683 Penney doors - giving them prime real estate inside Penney's, in many cases front and center by the entrances. However, in subsequent seasons, the Joe Fresh distribution at Penney's was pared down to 200 locations and Joe Fresh kids was no longer sold at Penney's, though men's and women's merchandise is still sold. The architects of the Penney's-Joe Fresh rollout - former Penney's chief executive officer Ron Johnson and former Joe Fresh creative director Joe Mimran - are no longer at their respective companies. The plan was part of Johnson's grandiose vision to reinvent the department store chain by introducing modern, hip brands and shops-in-shop to draw new and younger customers and update the store's image. However, Penney's suffered losses, lost customers and billions of dollars in revenues, leading to Johnson getting forced out. wwd.com

Sears looking to Uber, Facebook, eBay in quest to be faster, more profitable? No one could accuse Edward S. Lampert of lacking confidence: The self-described entrepreneur vowed Wednesday that Sears Holdings Corp. will eventually be profitable. But will his ideas - which include being faster to market, reducing real estate and reading customers better - be enough to save his fast-sinking Sears? "We don't need just velocity, we need acceleration. The challenge is, can we move fast enough?" the chairman and chief executive officer asked during Sears' annual shareholders' meeting at its headquarters here Wednesday. "We've always been store first, product first...The trick is, can we get people to change their behavior in a way that saves them time, saves them money? That's really the big challenge." Highlighting service-oriented, inventory-free companies like Uber, Facebook, eBay and Airbnb, Lampert noted their pervasive influence on the business landscape. "People can laugh, but I believe these business models are here to stay," he said. "Doing it better, doing it faster, doing it cheaper, all of these characteristics are now in play and they're all enabled by technology." wwd.com

Whole Foods to debut new store concept in 2016 targeting millenials Whole Foods Market on Wednesday announced plans to debut a new store format targeted at millenials. The company said the stores are expected to begin opening next year, and the expansion will be "fairly rapid." It did not reveal the name of the new banner. "We believe the growth potential for this new and complementary brand to be as great as it is for our highly successful Whole Foods Market brand," added Robb. "We look forward to sharing more details about this exciting new venture sometime before Labor Day." The move comes as Whole Foods faces increased competition from traditional supermarkets and other retailers, such as Walmart and Target, who are showing increased interest in natural and organic products. Whole Foods Market currently operates 417 stores and has 113 stores in development. chainstoreage.com

RILA Wraps Up 'Record Breaking' 2015 Asset Protection Conference - Next year's event to be held April 17-20, 2016 in Dallas The Retail Industry Leaders Association (RILA) concluded its record breaking 2015 Retail Asset Protection Conference with sessions focused on bridging the generational gap and leading through crisis. Generational expert Hannah Ubl kicked off the day offering attendees tips for identifying the obstacles and opportunities for leadership within each generation and understanding the potential impact everyone can make as a leader. The conference then concluded with a compelling and at times emotional keynote by Dan Linskey, former chief of police for the Boston Police Department, who reflected on his personal experience managing the law enforcement response the 2013 Boston marathon bombing. "The 2015 Retail Asset Protection Conference exceeded our expectations, both in terms of attendance and quality of education," said Lisa LaBruno, senior vice president of retail operations for RILA. "We are grateful to our steering committee, the presenters and our solution provider partners for their thought leadership and commitment to advancing the industry through education." The 2016 Retail Asset Protection Conference will be held April 17-20 in Dallas. rila.org

Class Says J. Crew Knew About Credit ID Theft Risk - Displayed more than 5 digits of customers' CC numbers on receipts for several years A class of J. Crew Group Inc. customers alleging that the retailer exposed them to identity theft risk by displaying more than five digits of credit card numbers on receipts for more than a decade urged a New Jersey federal judge on Wednesday to maintain the case, saying J. Crew knew the specifics about federal credit transaction laws. Class representative Ahmed Kamal blasted the argument in J. Crew's April motion to dismiss that the class had failed to show the retailer's willful noncompliance with the Fair and Accurate Credit Transaction Act, saying the retailer's interpretation of the law was "so objectively unreasonable that its admitted noncompliance with FACTA was reckless." Kamal filed the suit in January, saying he purchased items at J. Crew stores in Maryland, Delaware and New Jersey in December and January using a credit card. The receipts each contained nine digits of his credit card number, in violation of FACTA, he alleged. In Wednesday's motion, Kamal contended that J. Crew had knowledge of the FACTA requirements because the PCI Security Standards Council, a consortium founded by Visa, MasterCard, American Express and JCB, informed the retailer about the act's specific requirements concerning the redaction of credit card numbers. Also, Kamal said, J. Crew had negotiated a liability insurance plan that excluded FACTA coverage, therefore exposing customers to an uninsured risk of harm. law360.com

REI Settles Overtime Class Action For $2.5M
A federal magistrate judge on Tuesday granted preliminary approval of a $2.5 million settlement between Recreational Equipment Inc. and about 5,000 former employees in California who claim the sporting goods store failed to pay minimum wage and overtime. law360.com

Law Offices of Palmer, Reifler & Associates Takes Action To Defeat Harmful Maryland House Bill; Maryland Retailers and Consumers Win On March 4, 2015, Maryland House Bill 1239 was first introduced and read, calling for the repeal of Maryland Statutes Sections 3-1301 through 3-1308 and the subtitle "Subtitle 13. Civil Penalties for Shoplifting and Employee Theft". Two days later, Palmer, Reifler & Associates received this development for review, through its routine daily national search of legal developments, decisions, and opinions regarding any aspect of civil recovery law affecting its clients. Further research concluded that this Bill posed a great threat to the Firm's retail clients and all Maryland retailers. On March 9, 2015, the attorney staff at Palmer, Reifler contacted the Maryland Retailers Association and offered assistance. "Retailers, and the law firms representing them, must be ever vigilant as to unfavorable legislation that can affect a retailer's bottom line profit and, together, we must be proactive in preventing such legislation from being passed," said Palmer, Reifler attorney James Welborn. "Civil Recovery Statutes allow for the recovery of losses due to theft from theft offenders, and not passing the cost of theft on to law abiding consumers." palmerreiflerlaw.com

Home Depot Aiming to Put Apple Pay in its 2,000 Stores

DSW receives omnichannel honor, provides update on strategy

Kohl's rolls out buy online, pick up in store to all stores

Wal-Mart experimenting with 'click and collect'

NY Gov. could raise state minimum wage without approval of lawmakers

Actor James Franco: "McDonald's was there for me when no one else was"


Quarterly Same Store Sales Results

Whole Foods Q2 comp's up 3.6%
Shoppers Drug Mart Q1 comp's up 3.1%
Cato Q1 comp's down 3%
Conn's Q1 comp's down 4.3%
All the news - One place - One Source - One Time
The D&D Daily respects your time
& doesn't filter retail's reality
Report Your News!
(content subject to approval)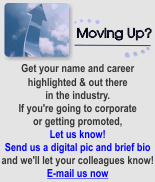 Vendor Spotlight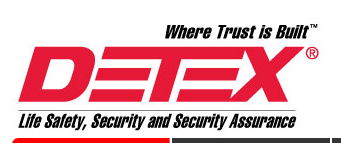 Detex offers the broadest line of life safety and security door hardware designed to meet the durability and performance requirements of the retail industry - without compromise. We offer solutions for every life safety and security door, with more options for specific applications. Whether your business is a group of big box stores or a single fashion outlet, life safety and security door hardware is a necessity. Not just for back doors, Detex door hardware is engineered precisely for certain retail situations, but also provides choices for a wide range of functions and costs. Our retail customers are often surprised to learn that we can supply most of their hardware needs.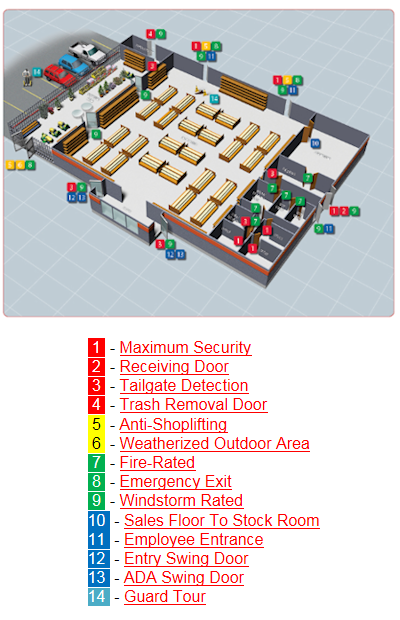 Learn more at www.detex.com

Loss Prevention News Network

The Loss Prevention
Research Council
The Loss Prevention Research Council uses fact-based research to develop crime and loss control solutions that improve the performance of its members and the industry. With over 120 research projects completed since 2001, Dr. Read Hayes, Research Scientist, Univ. of Florida, & Director of the LPRC, talks about the group's latest initiatives and areas of focus, including its expanding StoreLab Program. Also hear from Chad McIntosh, VP of LP & Risk Management, Bloomingdale's. As a long-term member of the LPRC's retail team, Chad explains the many benefits of membership for an LP executive.
---
In this LPNN Quick Take, Joe LaRocca is joined by Ed Wolfe, VP of Business Development for WG Security. The two talk about Wi-Fi solutions, tag detachers, iBeacon technology and customer privacy concerns. And then Amber Virgillo arrives with a photo bomb!


Solution Providers, have a video or commercial you want to publish? Contact us.

Loss Prevention Research Council
LPRC Research in Action Report - April 2015


The Loss Prevention Research Council is aware of how critical research is to help guide you and your team to sell more and lose less. Each month the D&D Daily will be publishing brief summaries of loss prevention research from LPRC and other researchers across the globe. This research covers a wide range of topics and includes basic types of research, such as benchmarking, as well as more applied research. Both types are beneficial: basic research helps us understand complex loss prevention issues and the environmental context in which you work, while applied research builds on this to provide us with more concrete deliverables.

This month's Research In Action report focuses on our greatest strength and weakness - the store level employee. We take a look at 3 U.S. studies that analyze situational and personality characteristics of the deviant employee.

Employee Satisfaction and Theft: Testing Climate Perceptions as a Mediator
This paper looks at the impact of employee dissatisfaction and their perceptions of the organization's climate for theft and how that influences employee deviance. The research comes from over 1000 respondents from 19 different supermarket companies. Read the report synopsis here. Read the full report here.

Self-Gain or Self-Regulation Impairment?
This paper looks at the deviant employee reaction in regards to supervisor mistreatment and how "fairly" an organization treats the employee affects their propensity for deviousness. Click here to access the report. (LPRC membership required)

Predicting Workplace Deviance from the Interaction between Organizational Justice and Personality As of 2003, employee theft and fraud was the fastest growing type of crime in the U.S. This paper aims to look at how person and situation based effects interact with one another to foster workplace deviance. This paper contains feedback from 272 employed adult surveys. Click here to access the report. (LPRC membership required)


e-commerce

Sponsored by The Zellman Group
Two Retail Veterans Take Aim at Amazon's E-Commerce Reign There are two ways for start-ups to take on Amazon, the reigning monarch of American online shopping. One is to mount a frontal attack: Raise hundreds of millions of dollars from investors, build huge warehouses and a complex delivery infrastructure, establish deals with thousands of merchant partners and aim, through sheer brute force, to compete with Jeff Bezos' behemoth on the very qualities that have made Amazon peerless - selection, speed, customer friendliness and price. The other way is to do something out of left field. While ceding some advantages to the Bezos machine - admitting that it may never beat Amazon on price, say - a start-up could cleverly marshal new technologies to attack the giant on more favorable ground. In the last few months, two retail veterans have been working on companies that explore these different avenues of breaking into online commerce. Ron Johnson, who, with Steve Jobs, created Apple's lucrative physical stores, has been working on something out of left field - a selective online store called Enjoy, which, for no additional cost, will send an expert to hand-deliver tech products and spend an hour helping people set up and learn to use their new things. Then there's Marc Lore, an e-commerce veteran who in 2010 sold his company, Quidsi, to Amazon for about $550 million. Mr. Lore's new service, Jet.com, represents a frontal assault on Amazon. Mr. Lore has raised more than $200 million - a staggering sum before even opening up shop - to create a nationwide e-commerce giant to compete with Amazon on selection, service and, especially, price. nytimes.com

Making Credit Cards Unhackable
New credit card encryption research based upon quantum computing may make all of these problems go away - by making both magnetic stripes and EMV obsolete. Researchers have proposed a solution for a truly unhackable credit card that utilizes quantum cryptography, which some boast is truly uncrackable. The proposed security arrangement, dubbed "quantum-secure authentication" ("QSA"), would employ "a strip of nanoparticles" attached to a credit card instead of a magnetic stripe or a traditional embedded computer chip. The nanoparticles would be zapped with a laser to create an inimitable pattern. Because the system would use the unique qualities of quantum mechanics by making use of multiple simultaneous states of the qualities of light, the laser-created pattern could never be observed - let alone copied. This, researchers say, creates a huge advantage over traditional credit cards of both the magnetic stripe and EMV variety because the sensitive data stored on the credit card becomes effectively inaccessible to deconstruction - even if the encryption key is known. esecurityplanet.com

The Secure Blockchain is Bitcoin's Biggest Asset

"Fraud is not a person - it is a dynamic grouping of statistics that deviate from the norm."
Stuart B. Levine, CFI, CFCI
CEO, The Zellman Group & Zelligent

ORC News
Sponsored by Security Resources
Judge orders 'stay away from Walgreens'; Marshfield, MA man's $10K phony receipt scheme ends A Marshfield man's $10,000 phony receipt scheme that has reached almost every New England State came to an end Wednesday when a Wrentham District Court judge ordered him to stay away from all Walgreens stores. Matthew Savage, 30, was arraigned on two charges of shoplifting by asportation and one charge of the false creation of a UPC or sales receipt. Judge Michael Vitali released Savage on personal recognizance and ordered him to stay away from all Walgreens stores. The charges stem from a Tuesday arrest in which Savage is alleged to have pulled his scheme in Medway. According to affidavits filed by Medway Police officers, the Walgreens store on Main Street reported a shoplifting at 4:51 p.m. Tuesday. Store employees told police that the suspect, later identified as Savage, matched a description of a suspect in similar incidents "in which items are taken off the shelf (and) returned to Walgreens locations throughout the state," specifically "high value thermometer or blood pressure meters," police said. A receipt is scribbled on to deface the receipt so an employee can't clearly read the printing, and the suspect asks for the receipt back, police said, citing the store's the loss prevention findings. "They reported that the history has shown successful returns in amounts of up to $10,000," police said. milforddailynews.com

Suspects try to get money back for stolen merchandise from The Home Depot in Las Vegas Three people were arrested Sunday after a woman attempted to get a refund on stolen merchandise at a Home Depot. Gary Allen Finch, 51, Louis Vincent Messina, 50, and Laura Elizabeth Flate, 37, all of Pahrump, are in the Nye County Detention Center. Flate faces charges of burglary; conspiracy to commit burglary; forgery; possession controlled substance; possession drug paraphernalia; possession fictitious driver's license; possession of stolen property; and obtain money by false pretense. Messina and Messina each face charges of conspiracy to commit burglary; and possession of stolen property. Nye County Sheriff's Offices deputies say Flate had been caught removing merchandise from the store out the back door and getting into an SUV. A search of the vehicle turned up evidence of stolen property from Home Depot as well as O'Reilly Auto parts. Home Depot earlier identified Flate, Messina and Finch as suspects involved in a large theft ring involving Home Depot in Pahrump and Las Vegas. news3lv.com
Suspect denies involvement in Walmart scam, says 'everyone has a twin' A woman police say was captured on surveillance video conducting a gift card scheme at a Walmart denies having any involvement, instead, blaming the crime on her doppelganger. Brittany Roshaun Jacobs-Addison, 26, was charged with theft. According to Baytown police, Loss Prevention personnel at a Walmart were notified on April 3 after one of the registers was short $4,500. Upon investigation, they learned that a store employee had fallen victim to a common gift card scam. Surveillance video taken the night before shows two women entering the store, walking to Register 19 and grabbing a stack of Visa pre-paid gift cards. Jacobs-Addison had four cards and her accomplice had five. Investigators say Jacobs-Addison swiped the gift cards in the scanner, then made it appear as if she paid for them by swiping a credit or debit card. The woman then canceled the transaction, causing an error message to appear on the cashier's screen. The cashier said Jacobs-Addison told her to press the "cash" button to make the transaction work and that their bank would sort out any problems. The cashier followed those instructions, then filled the gift cards with $500 each, for a total of $2,000 for Jacobs-Addison. The accomplice used the same method to load her gift cards, then both women exited the store. After viewing surveillance footage, investigators recognized Jacobs-Addison as a person who had previously victimized another Walmart in Baytown. Police had Jacob-Addison's information on file and tracked her down. When confronted about the video, she denied it was her and told investigators, "They say everyone has a twin somewhere." click2houston.com
Wayne, NJ Police seeking shoplifting family that hit JC Penney for over $1,300 at Wayne Towne Center Police are seeking the public's help to identify a woman accused of stealing about $1,300 in merchandise from the JC Penney store at the Wayne Towne Center over the weekend. The woman was accompanied by several small children when she entered the store on Saturday afternoon, and she used their backpacks to conceal shoes, women's underwear and athletic wear, Detective Capt. Laurence W. Martin of the Wayne police said in a statement. The store's security guards tried to stop the woman but she pushed and shoved them. northjersey.com

2 plead guilty in central Kentucky bourbon theft ring Two people have pleaded guilty in connection with a central Kentucky bourbon theft ring. Franklin County Assistant Commonwealth's Attorney Zach Becker told The State Journal that Michael Shaun Ballard and Ronnie Lee Hubbard pleaded guilty Wednesday to amended charges in exchange for cooperating in prosecution of other defendants in the case. WLEX-TV said the men pleaded guilty to criminal conspiracy to receive stolen property over $10,000. Nine people were charged in the case last month. Officials said the scheme involved tens of thousands of dollars in whiskey since 2008. The case unfolded when barrels were discovered behind a shed behind another defendant's home. Officials have said the theft included pricey Pappy Van Winkle bourbon. bnd.com

Couple charged in Michael Kors handbag thefts from Marshall's in San Antonio A man and woman are believed to be the pair behind a series of shoplifting cases involving designer handbags stolen from local Marshall's stores. San Antonio police arrested Joey Martinez, 46, and Isabel Trevino, 40, on Wednesday and charged each with about a half dozen counts of theft. The arrest affidavits related to the cases stated that Martinez and Trevino targeted several Marshall's department stores earlier this year and stole Michael Kors purses. ksat.com
Victoria's Secret store in Richmond Hts, OH hit for $700 in merchandise Officers responded to a theft report at Victoria's Secret at the Richmond Town Square Mall April 29. Employees said they saw a man and woman run from the store with approximately $700 worth of "limited edition" merchandise in their arms. One of the employees believed two other women, who were in the store at the time, distracted employees so the couple could steal the merchandise. cleveland.com

Man arrested after trying to steal $500 worth of perfume from Wal-Mart in Benton, AR
Do you have an ORC case to share?
Share your ORC news and help the industry grow

Retail Crime News

Sponsored by NuTech National
Fight ends in Gunfire outside Foods Co. in Tulare, CA; 1 employee shot Tulare police are trying to piece together the circumstances of a fight in front of the Tulare FoodsCo supermarket that led to an employee being shot and another man stabbed and shot Wednesday. Sgt. Andrew Garcia said his department started receiving several 911 calls around 6:18 p.m. from people reporting an altercation in front of the store. "As officers responded, we got shots fired reports," he said, noting that arriving officers found the wounded men near the store's entrance and whoever shot them gone. Both were taken to undisclosed hospitals, and both were listed in critical condition Wednesday night. As for what happened, he said initial reports were that two men got into a fight inside the FoodCo near the entrance, and one man stabbed the other. A store employee went to offer first aid to the wounded man, Garcia said. At that point, the other man involved in the fight reportedly pulled out a handgun and shot the store employee as well as the man he'd reportedly stabbed, police report. "Multiple shots were fired," said Garcia, adding that he didn't know if the employee was the intended target of the gunman or if he was hit by stray gunfire intended for the man who was stabbed. abc30.com
Delivery Truck Driver Killed outside a QT store In Fort Worth, TX A delivery truck driver was shot and killed early Thursday morning outside of a convenience store in Fort Worth. It took place at the QuikTrip location on Bryant Irvin Road, in the southwestern part of the city. Homicide detectives were called to the scene at around 4:00 a.m. and said that the driver of a Groendyke fuel truck had arrived at the store at about 1:30 a.m. on Thursday. He started unloading fuel but, at some point, was shot and killed in the cab of his truck. cbslocal.com
Bond set at $2 million for suspected killer of a Pick N Stop clerk in Beaumont, TX Bond is set at $2 million for Chandler Kyle Ventress, 19, of Beaumont who's charged with the shooting death of a Beaumont store clerk. Ventress showed up at the Beaumont Police Department with his mother on Tuesday, May 5, and made a statement regarding the capital murder of Mettha Kuruppu, the convenience store clerk at Pick N Stop, 870 S. Major Drive, according to a press release from BPD. The clerk was killed during a robbery attempt at the store on April 29. According to police, two men armed with guns entered the store and attempted to rob it. The clerk resisted and retrieved a bb gun and pointed it at the robbers. One of the robbers then fired a shot that stuck the clerk. panews.com

Man Convicted in Shooting Death of Rival Gang member in San Jose strip mall parking lot A Hayward man has been convicted in the shooting death of a man in 2013 after two rival gangs ran into each other in a busy San Jose strip mall. Andrew Daniel Rodriguez was found guilty of second-degree murder for shooting and killing Pedro Meza Hernandez, a 20-year-old San Jose gang member, Santa Clara County Deputy District Attorney Stephen Poolos said in a news release. Rodriguez is set to be sentenced June 26. He faces life in prison. mercurynews.com

Pharmacy Robberies on the Rise, DEA Data Suggests Preliminary 2015 data from the Drug Enforcement Administration (DEA) reveals pharmacy robbers have hit Indiana the hardest Pharmacies in the Hoosier State reported 34 robberies between January 1, 2015, and March 31, 2015, with California (16), Wisconsin (13), North Carolina (12) and South Carolina (10) following in tow. Nationally, 203 pharmacy robberies occurred in the first 3 months of the year. If Indiana's pharmacy robberies continue at the same pace for the rest of 2015, the state may reach a new record, surpassing California's 94 pharmacy robberies in 2014. Pharmacists should be aware that pharmacy robberies are on the rise. There were 829 total pharmacy robberies in 2014, with California leading the pack. That's a 16% increase from the 713 total pharmacy robberies in 2013, the majority of which took place in Arizona. California saw a 56% jump in pharmacy robberies between 2013 and 2014. pharmacytimes.com


Waco, TX Jewelry store Employee indicted In $30,000 Theft A Waco man was indicted Wednesday in connection with the disappearance of nearly $30,000 worth of jewelry from the store where he worked. Damion D. Jones, a former employee at Jewelry Repair and Design, in the Richland Mall, in Waco, was named in an indictment charging theft more than $20,000 but less than $100,000. An arrest warrant affidavit said police believed an employee at the store took $29,859 worth of merchandise in thefts dating back to Dec. 20, 2013. Police, using security video, established a pattern of theft and identified a suspect. Then officers traced the missing jewelry to area pawnshops where it was sold. kwtx.com

Kohl's Robbery suspect Waives Hearing in Joplin, MO A Carl Junction man waived his right to a preliminary hearing Wednesday on armed robbery charges related to a recent shoplifting incident at the Kohl's department store in Joplin. Jayd R. Gilstrap, 23, waived the hearing in Jasper County Circuit Court and was ordered bound over for trial on counts of first-degree robbery and armed criminal action by Associate Circuit Judge Joe Hensley. Gilstrap is accused of pulling out a knife and attempting to stab a Kohl's employee who tried to stop him and his girlfriend, Jordan Robinson, as they were leaving the store Feb. 11 without paying for $323.46 worth of merchandise. A probable-cause affidavit alleges that the couple had their 2-year-old child with them when they fought with the employee and fled in a vehicle at a high rate of speed. Robinson, who was charged with second-degree robbery. joplinglobe.com

Three are indicted in Lexington, KY Robbery case that broke when store clerk shot robber Three men were indicted Tuesday in a case that broke when a Lexington store clerk shot a would-be robber. Darnell Leon Thomas Jr., 30; Edward Earl Hale Jr.; and Thomas Eugene Riley all face charges in a string of 14 stickups at gas stations, restaurants, hotels, and grocery stores, from Jan. 23 to Feb. 27, according to the indictment. Thomas was arrested and charged after Zara Adil, 21, a store clerk at Tobacco Zone, shot Thomas in the shoulder Feb. 27. The two were fighting over his gun as Thomas tried to rob the store with another man. kentucky.com

Devil-masked gunman gets 25-year sentence for armed robbery spree in Alabama Jamey Lee Matthews pleaded guilty in October to four counts of robbery under the federal Hobbs Act, which involves robbery affecting interstate commerce; one count of armed pharmacy robbery; and one count of discharging a firearm during a crime of violence. He also must pay $202,000 in restitution for medical expenses to a store customer he shot, as well as $6,000 to the stores he robbed. al.com

Man breaks into, robs Pittsburgh Rite Aid store, beats manager Pittsburgh police say a man has been jailed on charges he broke into a closed retail drug store, robbed the business and beat its manager before he was arrested. Nineteen-year-old Anthony Rain allegedly smashed through the glass door of a Rite Aid store in the city's Brighton Heights neighborhood about 4:45 a.m. Tuesday. A manager in the store heard the noise and rushed to stop Rain, but couldn't. Instead, police say Rain punched the manager at least eight times, before he damaged a cash register and about $2,000 worth of merchandise before running away through the shattered door. Police say they caught up to him later Tuesday, based on the manager's description. ncnewsonline.com

Robbery suspect who hit an Arapahoe, CO Deputy with Car Held on $1M Bail A man who was shot by an Arapahoe County sheriff's deputy for ramming another deputy with his vehicle is being held on $1 million bail. Sheriff's investigators say deputies were called to a robbery at a liquor store in the Arapahoe Village Shopping Center just after midnight Tuesday and found the suspect making several turns in the parking lot. The suspect, identified Wednesday as 25-year-old Alexander West, is accused of striking a deputy who was on foot, prompting another deputy to open fire. The deputy who was struck did not suffer life-threatening injuries, and investigators have not said how badly West was injured. West is facing several charges, the most serious of which include attempted first-degree murder of a peace officer and first-degree assault. gazette.com

Man arrested for setting Lowe's curtains on fire in Bryan Co, Oklahoma A Bryan County man is behind bars Wednesday after police say he started a fire at a home improvement store. Durant police and Marshall County deputies arrested Korey Marx, 24. They say Marx lit the display curtains in Lowe's on fire, while he was shopping with his 5 year old son last month. Investigators still aren't sure why Marx sparked the fire. He's charged with arson in the first degree and endangering human life during arson. kten.com


Biloxi, MS Police indentify Credit card fraud suspect Biloxi Police have identified a woman suspected of credit card fraud at retail stores along the coast. Officers say further investigation identified the white female with tattoos as 22-year-old Skyler Briana Waits of Texas. Biloxi Police Investigator Nick Sonnier said she was caught on surveillance video using a credit card at a gas station off Highway 90 in Biloxi. The Biloxi and Picayune Police Departments have issued warrants for her arrest. wlox.com

Wrong president on counterfeit bills passed at Game Stop in Mayfield Hts, OH A customer at Game Stop was suspected April 29 of using six counterfeit $100 bills to purchase a video game system and two games, valued at a total of $519.97. After the male suspect and another male he was with left the store, a manager noticed the bills had the same serial number and the water mark was actually Andrew Jackson and not Benjamin Franklin. He said he would contact the maker of the video game system to see if the suspect could be identified by the person who registers it. cleveland.com

Monroe, CT man charged with stealing toilet paper, paper towels from Home Depot A Monroe man who allegedly tried to steal more than $100 worth of toilet paper and paper towels from Home Depot on May 5, was placed in a headlock by store security until Norwalk police arrived on scene. Seth Emond, 45, was charged with third-degree assault, third-degree robbery and sixth-degree larceny. According to a police report, a store security officer contacted Norwalk police around noon saying they had a suspect in custody who allegedly stole items from the store. Upon arrival, officers encountered the security officer and the suspect, later identified as Emond, wrestling around with each other in the parking lot. Police say the security officer had placed Emond in a headlock in an attempt to control him and waited until police arrived to take him into custody. The incident unfolded when the security officer spotted Emond walking through the store with a receipt in his hand and an empty shopping cart. He said he looked on as Emond allegedly loaded the shopping cart with paper towels and toilet paper and proceeded to walk past the cashiers while waving a receipt and saying, "I paid." thehour.com

Alleged Target shoplifter arrested after biting store employee

Rite Aid fire in Princess Anne, MD ruled Arson


Robberies and Burglaries
● ABC - Clermont, FL - Armed Robbery
● AT&T - Camp Hill, PA - Robbery
● Advance Auto - Clermont, FL - Armed Robbery
● Boost Mobile - Omaha, NE - Armed Robbery
● Bypass Pharmacy - Beaver, WV - Armed Robbery
● Dollar General - Alton, MO - Robbery
● Dollar General - Jackson, MS - Armed Robbery
● Dollar General - Sellersburg, IN - Armed Robbery
● Dollar General - Naylor, GA - Armed Robbery
● Family Dollar - Corrigan, TX - Armed Robbery
● Green Goddess Boutique - Chicago, IL - Armed Robbery
● Henny Penny - Groton, CT - Robbery
● Ingles - Asheville, NC - Armed Robbery
● Lee Mart - Salk Lake City, UT - Shooting
● Medicine Shoppe - St Clair, MO - Armed Robbery
● Metro PCS - Norfolk, VA - Armed Robbery
● Pick N Stop - Beaumont, TX - Armed Robbery/ Murder
● Rite Aid - Pittsburgh, PA - Burglary/ Robbery/ Assault
● Salvation Army - Halifax, NS - Armed Robbery
● Shop-N- Go - Kountze, TX - Shooting
● T-Mobile - Milwaukee, WI - Burglary
● Zee Food - Roselawn, OH - Armed Robbery
● Ziggy's - Chattanooga, TN - Burglary


Featured Job Listings
Sponsored by NuTech National
Feature Your Job Here For 30 Days -
70% Aren't On the Boards
VP of LP
Mattress Firm
Houston, TX
Mattress Firm
Director of LP
Lane Bryant
Columbus, OH
LinkedIn
Director AP
Big Lots
Columbus, OH
Big Lots
Director of LP
PacSun
Anaheim, CA
PacSun
Director Global AP
KFC & PH
Plano, TX
YUM! Brands
Director of AP, Corporate
Dollar General
Nashville, TN
Dollar General
VP Supply Chain, LP & Safety
Ross Stores
Ft. Mill, SC
Ross Stores
Director of Corporate Investigations
Lowe's
Mooresville, NC
Lowe's
Director of Safety
Academy Sports & Outdoors

Houston, TX

Academy Sports & Outdoors


Dir, Pharmacy LP
Rite Aid
Camp Hill, PA
Rite Aid
Dir. Training & Communications - AP
Ralph Lauren
Lyndhurst, NJ
Ralph Lauren
Regional Dir AP
Rite Aid
Baltimore, MD
Rite Aid
Territory Dir., AP
Best Buy
Richfield, MN
Best Buy
Territory Dir., AP
Best Buy
Pleasant Hill, CA
Best Buy
Territory Dir., AP
Best Buy
Westbury, NY
Best Buy
LP Corporate Sr Mgr
JC Penney
Dallas, TX
JC Penney
Safety & Security Mgr
Kirkland's
Brentwood, TN
Kirkland's
AP Manager
Ralph Lauren
New York, NY
Ralph Lauren
LP Manager
Dunkin' Brands
Chicago, IL
Dunkin' Brands
Regional LP Mgr
Dunham's Sports
South Central KY, Central TN or NC
Dunham's Sports
Regional LP Mgr
Dollar General
Midland/Odessa, TX
Dollar General
Group LP Coordinator - Head Office
Cotton On
Los Angeles, CA
Cotton On
Sr Retail AP Specialist
REI
Bloomington, MN
REI
Coordinator, Corporate AP
Bi-Lo Holdings
Jacksonville, FL
Bi-Lo Holdings
NEW TODAY Supervisor, LP
Ascena Retail Group, Inc
Pataskala, OH
Ascena Retail Group, Inc
LP Admin. Asst.
National Stores
Gardena, CA
National Stores
LP Operations Coordinator
Restoration Hardware
Corte Madera, CA
Restoration Hardware
LP Analyst
Restoration Hardware
Corte Madera, CA
Restoration Hardware
Market ORC Investigator
Macy's
New York, NY
Macy's
Security Officer
Wegmans
Pottsville, PA
Wegmans
NEW TODAY Implementation Expert/Project Mgr
LP Software
Worth, IL
LP Software
Sales Representative
NuTech National
Maitland, FL
NuTech National
National Account Manager
Vector Security, Inc
TBD
Vector Security, Inc

Limited Time Only - Post Your Multi-Unit LP jobs for FREE - Learn More Here

Daily Job Alerts


Appearing One Day Only
View our Internet Jobs Archives here
LP Supervisor
Bloomingdale's
Newport Beach, CA
Bloomingdale's
Outpost AP Mgr
Cabela's
Waco, TX
Cabela's
Dept Mgr LP & Safety
Lowe's
Yuma, AZ
Lowe's
AP Manager
Sam's Club
Naperville, IL
Wal-Mart
AP Manager in Training
Walmart
Long Beach, CA
Wal-Mart
AP Manager in Training
Walmart
Knoxville, TN
Wal-Mart
AP Manager in Training
Walmart
Kahului, HI
Wal-Mart
LP Manager
Kmart
Fitchburg, MA
Sears Holdings Corp
LP Manager Hrly
Kmart
Bellingham, WA
Sears Holdings Corp
LP Manager Hrly
Kmart
Lutz, FL
Sears Holdings Corp
LP Manager Hrly
Sears
Santa Cruz, CA
Sears Holdings Corp
LP Manager
Macy's
Edison, NJ
Macy's
Area LP Manager
Ross Stores
Stockton, CA
Ross Stores

Home of the Industry's Original
On the Move

Calvin Royal was promoted Regional Director of Operations for Starbucks.
Davion Mitchell was named Regional LP Manager for National Stores, Inc.
Chris Kelly was named Safety & Security Manager for IKEA.

Post Your New Job or Promotion!
See all the Industry Movement


Your Career
Sponsor this section of the Daily
The Value of Being a Great Teammate
You don't have to be the star or high level player to be a key member of a team. When you know your role and you know what you're meant to do, you have the first step down to achieving success. Good chemistry

5 Ways to Be a Good Team Player
People want someone who can put the team and it's goals before their own individual situations, but how do you go about showing these signs? Here are some tips you can show your dedication to your team. Meet deadlines

5 Rules for Effective Teamwork
When you're bouncing ideas off of other people or trying to come up with solutions to a problem, it's important that you use everyone's time and energy efficiently. Here are some key strategies for collaboration. Be brief

Proof that Teamwork Always Pays Off
Successful teamwork can increase innovation by up to 15% and it helps employees feel valued. There are tons of reasons why having a great team is good for any organization, here's how you can build your dream team. The secret to success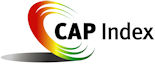 Tip of the Day
Sponsored by Vector Security
The e-mail world may have sped up the world and allowed people to communicate virtually instantly, but it's not the forum to resolve issues between people. If anything, the freedom an email offers insofar as the ability to write whatever best suits your points and usually with an added pinch of sarcasm may, in fact, deepen the crevasse and cause more harm. It's much easier to write in solitude than to face your intended recipient and their immediate response. So the next time you receive one of those OMG emails, think twice before responding because you never know who else may be reading and, after all, if you truly want to resolve an issue with a person, you need to do it the old fashion way -- face to face.

Just a Thought,
Gus







Upcoming Events
---

Recruiting?
Get your job e-mailed to everyone... everyday
Post on our Featured Jobs Board!
Reach your target audience in 2015 every day!
Request our 2015 Media Kit
update account / change e-mail
unsubscribe FEEDBACK
www.downing-downing.com

Advertise With The D&D Daily




36615 Vine Street, Suite 103
Willoughby, OH 44094
440.942.0671
copyright 2009-2019
all rights reserved globally