The D&D Daily Mobile Edition
May 8,

2015



The LP Industry's #1 News Source - Informing, Educating and Instilling a sense of community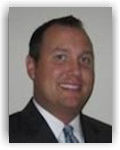 Jon Shimp was promoted to Vice President, Risk Management, for Louis Vuitton Americas. Effective June 1, Jon will still oversee the Asset Protection department but will also add the Internal Control/Audit department and Inventory Control department to his areas of responsibility. Jon has been a part of the Louis Vuittion Americas team since 2008 and started the in house loss prevention program as Director of Loss Prevention. He then was promoted in 2013 to Vice President of Asset Protection. Jon was a Regional Loss Prevention Manager for retailers such as Abercrombie & Fitch, DKNY and Polo Ralph Lauren and the Director of Loss Prevention for Chanel before working at Louis Vuitton. He earned his Bachelors of Arts degree in Criminal Justice from the University of Delaware. Congratulations Jon!

News Brief
Sponsored by WG Security Products, Inc.



7-Eleven Awards Three Military Veterans With a 7-Eleven Store as Part of Contest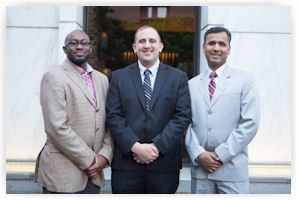 7‑Eleven, Inc. hit a triple in Operation: Take Command, the contest to award a U.S. military veteran a 7‑Eleven store. Although one finalist was expected to emerge in the last round of the competition, all three finalists were selected as winners. Active Duty U.S. Army Captain Robert Kemna of Miami (currently stationed at Fort Bragg, N.C.), Army veteran Salil Gautam of Chesapeake, Va., and U.S. Navy veteran Mark Anthony Page of Granbury, Texas, will all become business-owners of their own 7‑Eleven franchise.

As the last step in the almost six-month long contest, the three finalists interviewed with 7‑Eleven President and CEO Joe DePinto, an Army veteran himself, last week at the company's home office in Dallas. So impressed was he by the caliber of the three Operation: Take Command finalists that DePinto made an on-the-spot executive decision. "How can you pick just one winner when you have three?" DePinto asked. "I was extremely impressed by each one of them - for overcoming adversity, serving their country selflessly, having a heart for service and demonstrating outstanding leadership qualities. These are the kind of folks we want in the 7‑Eleven system. They are all too deserving not to win."

7‑Eleven has been recognized by veterans' organizations and publications for its military-friendly business opportunities, hiring practices and philanthropic support for military families. Military veterans serve in every level of the company from store sales associates to headquarters personnel.

Thank you to Byron Smith, Corporate Asset Protection Manager, 7-Eleven, for this article submission.

Dick's Sporting Goods posts Director of LP Operations position Reporting to the Vice President of Loss Prevention, this position is responsible for the oversight of the corporate loss prevention support functions. This position will participate in the strategic planning, development, implementation and directing of the company's asset protection efforts and integrating these efforts throughout the organization. This person will act as the cross functional liaison between the loss prevention department and the balance of the organization. The position is based in Pittsburgh, PA. dickssportinggoods.jobs

Firsthand Look at Data Breach - Sally Beauty's 2014 Hack All Started With District Manager's Stolen Login Credentials This week, nationwide beauty products chain Sally Beauty disclosed that, for the second time in a year, it was investigating reports that hackers had broken into its networks and stolen customer credit card data. That investigation is ongoing, but security reporter Brian Krebs recently had an opportunity to interview a former Sally Beauty IT technician who provided a first-hand look at how the first breach in 2014 breach went down. On March 14, 2014, KrebsOnSecurity broke the news that some 260,000 credit cards stolen from Sally Beauty stores had gone up for sale on Rescator[dot]cc, the same shop that first debuted cards stolen in the Home Depot and Target breaches.

According to Blake Curlovic, former application support analyst at Sally Beauty who was among the first to respond when virtual alarm bells starting going off last year about a possible intrusion, the retailer was running exactly one enterprise solution for security at the time of the breach - Tripwire. Tripwire fired a warning when the intruders planted a new file on point-of-sale systems within Sally Beauty's vast network of cash registers. The file was a program designed to steal card numbers as they were being swiped through the registers, and the attackers had named their malware after a legitimate program running on all Sally Beauty registers. They also used a utility called Timestomp to change the date and time stamp on their malware to match the legitimate file, but that apparently didn't fool Tripwire.

According to Curlovic, the intruders gained access through a Citrix remote access portal set up for use by employees who needed access to company systems while on the road. "The attackers somehow had login credentials of a district manager," Curlovic said. "This guy was not exactly security savvy. When we got his laptop back in, we saw that it had his username and password taped to the front of it."

Once inside the Sally Beauty corporate network, the intruders located a Visual Basic (VB) script that contained the username and password of a network administrator at the company. "That allowed them to basically copy files to the cash registers," he said. "They used a simple batch file loop, put in all the [cash] register Internet addresses they found while scanning the network, looped through there and copied [the malware] to all of the point-of-sale devices - roughly 6,000 of them. They were in the network for like a week prior to that planning the attack." krebsonsecurity.com

Criminal attacks now out-number accidental breaches in healthcare industry - And you can bet the same goes for retail too Data breaches caused by criminals outnumbered accidental ones for the first time, according to Ponemon's fifth annual benchmark study of privacy and security in the healthcare industry. "Over the five years, the percentage of incidents that occur due to criminal attacks versus negligence has increased by 125 percent," said Larry Ponemon, chairman and founder at Ponemon Institute. Over the past two years, 91 percent of healthcare organizations reported at least one breach, 39 percent reported two to five data breaches, and 40 percent had more than five data breaches. csoonline.com

Criminals attempt 25 million fraudulent payments and logins PER MONTH About 25 million of the 1 billion transactions analyzed each month by ThreatMetrix are fraudulent, the company said in a new report. During the last quarter of 2014 and the first quarter of 2015, 4 percent of all attempts to create new online accounts were definitely illegitimate, as were 2.3 percent of all account logins, and 3.2 percent of all payment attempts. There were 11.2 million fraud attempts during the holiday shopping season alone, the company said. csoonline.com

What EMV Rollout in the U.K. Teaches Us
EMV rollout and adoption history in the UK proves that for both cashiers and customers across the country, the quality of the rollout will hinge on how well merchants train their staffs to guide consumers through the process. Training consumers to alter ingrained purchasing habits will take time and a sustained, combined effort from merchants, banks and the industry at large - to educate consumers about the difference between chip and magnetic stripe cards, what that difference means, and how to use the new cards. The U.K. rollout saw a massive, government-funded advertising campaign that informed everyone of when the EMV switch would occur and how it would impact them. Banks pitched in by making their customers aware of the coming card changes with consistent messaging online, in billing inserts, on card statements and other client communication avenues. While we won't see a government-funded advertising campaign in the U.S. in support of the EMV rollout, merchants and banks can drive adoption and mitigate the impact by communicating with employees and customers now about the change. Such efforts should include messaging around: ●Timing - when the change will occur ● Card Design - what changes cardholders should expect with CHIP-enabled cards ● Behavior - how the purchase process will change, specifically what consumers will do differently at the point of sale with the new cards and terminals ● Security - why the change is taking place: to protect customers' personal financial information and identity. chainstoreage.com

'Force Protection Bravo' - Security Threat Level Increased at U.S. Military Bases - Nearby Malls, Shopping Centers, and Residential Areas Put on Alert Security conditions at U.S. military bases were raised Thursday night, because of growing concern of a jihadist threat in the U.S. It comes hours after FBI Director James Comey raised the prospect there are thousands of ISIS followers online in the U.S. "We have a general concern, obviously, that ISIL is focusing on the uniformed military and law enforcement," Comey told reporters Thursday. "We have the same concern about the potential threat posed by violent homegrown extremists," said Captain Jeff Davis, spokesman for the U.S. Northern Command which oversees all U.S. military installations in the continental U.S. Davis declined to specify the new security measures. But a U.S. official confirmed to CNN that U.S. military bases are now at "Force Protection Bravo," which is defined by the Pentagon as an "increased and predictable threat of terrorism." US bases generally have not been at this level since the tenth anniversary of the 9-11 attacks the official said. "We are doing this as a prudent measure due to a lot of things in the news lately," Davis said. "While this change is not tied to a specific credible threat, recent events have led us to recognize the need to take prudent steps to ensure that our security measures can be increased quickly." With tightened security including more checks of vehicles entering bases and 100% identity checks of all personnel, any malls, shopping centers or residential areas in proximity to military bases throughout the country could also become targets. cnn.com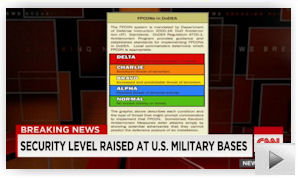 Active Shooter Drill at Orland Park Mall in Chicago After all the customers had left the stores, after most of the employees had gone home, Orland Park police invaded Orland Square Mall last Sunday night in what is known as an "active shooter drill." "The reality is that the sort of thing we're trying to prepare for can occur anywhere at any time," Police Chief Tim McCarthy said. He said the drill at Orland Square Mall involved about 100 people, including police, firefighters, a regional SWAT unit and volunteers playing the roles of shooting victims and panicked store employees. Rounds that sound like gunshots were fired in the area of the Cheesecake Factory, he said, and fake blood spurted from the wounds of mock victims. chicagotribune.com

Envysion Acquires LightHaus, Expands Video Analytics Capabilities Giving Retailers More Options to Gain Rich Customer Insights from Video Envysion, a leading provider of cloud-based video driven business intelligence software to help companies deliver on their brand promise with instant, actionable video intelligence, has announced the acquisition of LightHaus Logic. With the acquisition, Envysion gains access to LightHaus' patented visual intelligence technology that extracts rich customer insights and business intelligence from in-store video cameras to help businesses increase sales conversion, optimize staffing, marketing, and merchandising. The acquisition expands Envysion's video analytics capabilities for its video driven business intelligence software. prweb.com

Lumber Liquidators Suspends Sales of All Laminate Flooring From China - Hires Former FBI Director to Review Compliance Policies Lumber Liquidators has suspended sales of Chinese laminate flooring after facing accusations that the products contained dangerous levels of formaldehyde. Concerns have grown that Lumber Liquidators' Chinese suppliers falsely marked some laminate flooring products as compliant with California's safety standards. The company also said on Thursday that it had hired Louis J. Freeh, the former director of the Federal Bureau of Investigation, to help review its compliance policies. The retailer has said that its products are safe as used in homes, but its stock has sunk roughly 50 percent this year. Lumber Liquidators has been supplying worried consumers with indoor air quality test kits. On Thursday, the company said that 11,000 kits had been returned, and 3,400 had been analyzed. More than 97 percent of those results were within the guidelines set by the World Health Organization. While the air quality kits can measure overall formaldehyde levels in the air, they cannot pinpoint its source. No federal standard exists for formaldehyde in wood products, although the Environmental Protection Agency is close to issuing a final rule. "Despite the initial positive air quality testing results we have received, we believe it is the right decision to suspend the sale of these products," said Robert M. Lynch, Lumber Liquidators' president and chief executive. nytimes.com

Judge rules Target's $19M breach settlement with MasterCard can go forward, after smaller banks' attempt to block it A proposed $19 million settlement between MasterCard and Target Corp. over the Minneapolis-based retailer's 2013 data breach can move forward after a federal judge on Thursday denied an attempt to block parts of it. U.S. District Judge Paul Magnuson in St. Paul denied a motion for a preliminary injunction by smaller banks. The banks, who are also suing Target for damages related to the breach, objected to MasterCard's proposed out-of-court settlement, which would require banks that sign onto it to drop further claims against Target, including participation in the suit seeking class action. In his order, Magnuson noted that MasterCard is not a party to the lawsuit and that the settlement arose out of MasterCard's demand that Target pay more than $26 million to MasterCard-issuing banks for damages from the data breach. The two parties settled on $19 million. The banks objected, saying the amount would not cover banks' total damages and was subverting the court process. startribune.com

Former American Apparel CEO Files $30M Defamation Suit Against Investor Dov Charney, the ousted chief executive of American Apparel Inc., is suing the New York hedge fund that failed to back his return to the company for damages of at least $30 million. Charney accused Standard General of a host of misdeeds, including defamation and intentionally interfering with economic relations, according to a lawsuit filed Thursday in Los Angeles Superior Court. The lawsuit is one of several filed recently accusing American Apparel and Standard General of unsavory activities before and after Charney was ousted. He was removed as chairman and suspended as chief executive last June after the company cited evidence of inappropriate behavior with employees and misuse of company funds. latimes.com

Internal documents detail Charney's alleged sexual harassment, discrimination

NRF: Retail Employment Up 9,200 Jobs in April

Wendy's selling 640 stores

H&M opening its largest store to date - 63,000-sq.-ft. flagship in Manhattan

Schnuck Markets to build $100M state-of-art DC in St. Louis County, MO


Quarterly Same Store Sales Results

Stein Mart Q1 comp's up 4.8% with total sales up 7.5%
Sprouts Farmers Market Q1 comp's up 4.8% with net sales up 19%
Bebe Stores Q3 comp's up 1.2% with net sales up 4.1%
Fred's Q1 comp's up 0.8% with total sales up 2%
All the news - One place - One Source - One Time
The D&D Daily respects your time
& doesn't filter retail's reality
Report Your News!
(content subject to approval)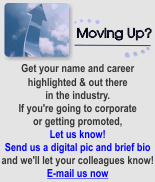 Vendor Spotlight


By: Adam Creamer, Agilence Inc.

Yet another RILA Asset Protection show is behind us and I must admit, it is one of the best shows we've ever had. Traffic to the booth was great, retailers were very engaging and upbeat the entire show, and the sessions were all grounded in current trends and practices that nearly every attendee could relate to. After attending a few sessions and speaking with some retailers I noticed that three different themes were taking shape this year: flexibility, analytics, and collaboration.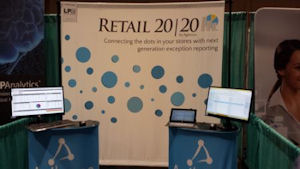 The analytics discussion seemed to be at the core of every conversation taking place. Each session mentioned data at least twice, and each retailer was looking for better ways to collect, analyze, and share their data. As an industry we are collecting so much data now that it can feel very overwhelming at times, and finding the right tools to keep all of your data in check seems to be at the top of most retailers' lists.

Stemming from this conversation was a greater need to collaborate. As each retailer, and each department within each retailer collects more and more data it is becoming imperative to share that data with each other in an effort to prevent losses while improving sales. One of the sessions that drove this collaboration point home was the panel discussion with Bob Oberosler of Rite Aid, Mark Mellor of Family Dollar, and Jim Levy of Checkpoint. They discussed how retailers like Rite Aid, Family Dollar, Walgreens, and CVS are sharing their data with each other, figuring out where the problem areas are, and solving them as one. While their collaborative program has just begun, each retailer is already making headway in loss prevention thanks to their data sharing.

Another topic that stemmed from the data conversations was the need to be flexible. Data will continue to grow and become more complex, and in order to maintain best practices you cannot be rigid. Utilizing rigid reports and practices will only result in you falling behind the eight ball. If your goal is to get the most out of your data than you must remain flexible. Be willing to try new things, look at a report in a different way, share your data with others, and combine different data feeds to find trends that may have been hiding.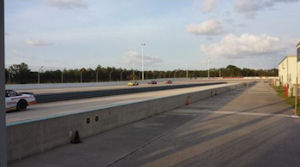 After the first full day of the conference wrapped up on Monday, we hosted a little event called The Craze with some of our friends at i3, Iverify, CheckView, LP Software, Protos, and Palmer Reifler and Associates. Once the buses dropped us off at the Disney World Speedway, there was no turning back. Our retail friends got to go on a ride-a-long with a professional driver in a NASCAR, and once they felt the need for speed we all hopped in some racing go-carts and went head-to-head with each other. I would like to call this event a success, but it was more than that. The buzz it generated for all involved was great, and I didn't meet one person who had a bad time.

Overall this was a great show. I would like to extend a special thanks to Mona over at i3 for leading the organization efforts behind The Craze. I know I speak for everyone here at Agilence when I say we are really looking forward to Texas next year!

Loss Prevention News Network

The Loss Prevention
Research Council
The Loss Prevention Research Council uses fact-based research to develop crime and loss control solutions that improve the performance of its members and the industry. With over 120 research projects completed since 2001, Dr. Read Hayes, Research Scientist, Univ. of Florida, & Director of the LPRC, talks about the group's latest initiatives and areas of focus, including its expanding StoreLab Program. Also hear from Chad McIntosh, VP of LP & Risk Management, Bloomingdale's. As a long-term member of the LPRC's retail team, Chad explains the many benefits of membership for an LP executive.
---
In this LPNN Quick Take, Joe LaRocca is joined by Ed Wolfe, VP of Business Development for WG Security. The two talk about Wi-Fi solutions, tag detachers, iBeacon technology and customer privacy concerns. And then Amber Virgillo arrives with a photo bomb!


Solution Providers, have a video or commercial you want to publish? Contact us.

Canadian Push
Sponsored by Vector Security
Wal-Mart to Buy 13 Former Target Canada Stores, Plus Distribution Center - Spending $289M - Adding 1.6M ft. of retail space - Creating 3,400 jobs Wal-Mart Stores Inc. on Friday said it will acquire more retail and distribution space in Canada from rival Target Corp., a few months after Target revealed plans to exit out of its money-losing operations in the country. The retailer will spend about 165 million Canadian dollars ($136 million) for 12 store leases and one owned property, adding about 1.6 million square feet of retail space. Wal-Mart will also buy one distribution center to add 1.4 million square feet of distribution space. The company said it expects to invest an additional C$185 million ($153 million) in renovations, bringing its total investment to about C$350 million ($289 million). "Wal-Mart is committed to the Canadian market, and this agreement helps us accelerate our growth plans," said Walmart Canada Chief Executive Dirk Van den Berghe. In early January, Target said it would shut its Canada operations, bringing an end to the discount chain's first attempt to expand beyond the U.S. Meanwhile, Wal-Mart has been growing its Canadian presence. In February, Wal-Mart unveiled plans to spend about 340 million Canadian dollars ($280 million) on 29 supercenter projects in Canada. Walmart Canada currently operates 395 stores. The deal is subject to court approval and certain other customary conditions, Wal-Mart said. Work at the locations is expected to start within the next few months. wsj.com thestar.com

Wal-Mart's press release listing locations of the 13 new stores

Canadian Tire Corp acquires 12 Target leases for $17.7 million Canadian Tire Corp. has concluded an agreement to acquire 12 strategic real estate leases, formerly held by Target Canada, for $17.7 million. "We've been tracking certain Target properties for some time and when the opportunity came up, we moved quickly and secured virtually all of them. We chose 12 properties that fit strategically and financially into our store network," said Michael Medline, President and CEO, Canadian Tire. The 12 locations are cross-country, in suburbs or smaller urban centres: four in B.C., two in Ontario, three in Quebec, one each in Halifax, Winnipeg and Moncton. financialpost.com

Target Layoff could be 'single-largest one-time purge of jobs in Canadian workforce history' As many as half of the 17,600 or so Canadian employees Target laid off were let go in April as the chain was shutting down the last of its 133 stores. The job losses are expected to see employment in the retail sector drop by about 12,000 jobs, according to RBC Economics. RBC still expects Statscan to show a gain of 3,000 net new jobs across the economy in April, but "the monthly increase is expected to be restrained by the layoff of Target workers," Paul Ferley, assistant chief economist said. Others aren't as optimistic. BMO believes the economy shed 15,000 jobs last month - half of which can be attributed to the Target layoff, an event that could be the single-largest one-time purge of jobs in Canadian workforce history, BMO chief economist Doug Porter said. With thousands of retail workers suddenly without work, the jobless rate is expected to climb a tick to 6.9 per cent. globalnews.ca

J.C. Penney drawing battle lines - decides to split with Canada's Loblaw chain Joe Fresh - The competition is heating up xLoblaw Cos. Ltd. will drop its Joe Fresh fashion line from U.S. department-store chain J.C. Penney in 2016, underlining the Canadian grocer's apparel challenges south of the border. Just over a month after Joe Mimran, creator and namesake of Joe Fresh, left, Loblaw is now embarking on a new path in the United States under a new leader. Mario Grauso, president of the cheap-chic clothing line and a veteran U.S. fashion specialist, said on Thursday the company will wind down its partnership with J.C. Penney, cutting ties with it entirely by early next year. "By mutual agreement, Joe Fresh and J.C. Penney have determined to not renew our existing distribution agreement that expires on January 30, 2016," Mr. Grauso said in a brief e-mailed statement. theglobeandmail.com

Canadian Security's Focus On Retail Security one-day seminar A valuable opportunity for anyone interested in learning more about the latest techniques to combat retail crime. You can expect to hear more about: ● Organized Retail Crime ● Restorative Justice ● Online Fraud For full agenda and registration details visit: www.focusonseries.ca
First three Saks Off Fifth stores opening in Ontario next spring

Best Buy CA takes on Amazon with 'marketplace' selling of other retailers' products

Toronto Mayor John Tory supports swapping some cops for civilians

RCMP looking for credit card fraudsters hitting stores throughout Alberta & Calgary RCMP are seeking the public's help in identifying four people who used the numbers of a stolen credit card to make fraudulent purchases recently worth more than $5,000 at a business in Magrath. Raymond RCMP officers report the same credit card numbers may have also been used throughout Alberta, more particularly in Barrhead, Morinville, Hinton and Calgary. lethbridgeherald.com

Mounties Cuff Canadian 27-year-old woman Webcam Hacker She's also accused of running an online hacking forum with 35,000 members worldwide. The Mounties alleged that the woman posted YouTube videos showing her actually carrying out the offenses - that is, remotely controlling victim computers and intimidating their owners. infosecurity-magazine.com

Woman dies of injuries after being hit in parking lot of Vancouver store A 60-year-old Vancouver woman died in hospital a few days after suffering a serious head injury when she was hit by a pickup truck in the parking lot of the Real Canadian Superstore on Southeast Marine Drive. The truck was driving up the ramp off Prince Edward Street when it hit the woman, who was walking along a foot path, Vancouver police said. Her name has not been released. The driver remained at the scene and is continuing to co-operate with police. Speed, alcohol and distracted driving do not appear to be factors in the collision. It is Vancouver's sixth traffic fatality this year, and four were pedestrians. theprovince.com

Cargo Theft: Brampton man charged with tractor-trailer thefts; nearly $100,000 of bread and dog food A Brampton man has been charged with tractor-trailer thefts that occurred in Halton Hills and Milton. Shortly after 8 a.m. on Monday (May 4) the victim of a tractor trailer theft observed the stolen transport truck travelling on Steeles Ave. in Halton Hills. Police were able to locate the vehicle in Milton and followed it into a trucking yard. The driver was arrested without incident and transported to 12 Division in Milton. Investigation revealed, the male was responsible for the theft of a trailer filled with bread products valued at approximately $45,000 and a trailer filled with dog food valued at approximately $53,000. Police were able to recover the stolen bread products along with a stolen Freightliner Transport truck from Mississauga. theifp.ca

Vancouver GameStop store robbed at gunpoint
Police are looking for a man after he robbed a Vancouver game store at gunpoint Thursday afternoon. Vancouver Police Department said around 4:20 p.m. a call came in about an armed robbery at the Game Stop located in the 200 block of NE 104th Ave. When police arrived to the store, the clerk told them the suspect came in and displayed a small silver revolver and demanded cash. The suspect told the clerk to get face down on the floor and then left the store on foot. A Vancouver K-9 patrol responded, but did not find the suspect. kptv.com

RCMP investigating assault at Sherwood Park 7-Eleven store

e-commerce

Sponsored by The Zellman Group
Digital payments - bridging the gap between convenience and security Bridging the gap between convenience and security for digital payments has long been a subject of discussion within the payments industry. Findings from an investigation undertaken by myPINpad into the gaps in the payment industry have identified a number of issues:

| | |
| --- | --- |
| ● | Security concerns cause 35% of all abandoned carts in online commerce. Putting that in monetary terms, the cost to retailers is estimated to be $1.4 trillion in 2015 |
| ● | Consumers want something that they can trust. If payment methods don't appear trustworthy, they won't be widely adopted |
| ● | Retailers want something that is both future-proofed and easy to slot into existing payment systems |
| ● | Banks want security and compliance and something that can work with their systems. retailfraud.com |
Deconstructing Mobile Fraud Risk
Earlier in the mobile revolution, threats that are considered imminent today - malware, phishing and criminal device misuse - were often theoretical, and carried a low probability of ever impacting an enterprise. Even though these threats are becoming more "real," quantifying the risk and justifying the expenditure to protect against them is a challenge.

As a result, most mobile security software is still sold as insurance against a single event that could have catastrophic impact on the business, and is considered part of the cost of doing business.

Contrary to this thinking, mobile fraud is not one "big bad event", but a continuous stream of smaller, ongoing breaches or attempted breaches that are often hard to detect. When left unaddressed, these multiple attacks could have a serious aggregate impact on a business. darkreading.com

iPhone Owners Dominate Commerce at Point of Sale Over Android

Web revenue generated from smartphones rising

Alibaba Group Announces March Quarter 2015 and Full Fiscal Year 2015 Results

"Fraud is not a person - it is a dynamic grouping of statistics that deviate from the norm."
Stuart B. Levine, CFI, CFCI
CEO, The Zellman Group & Zelligent


ORC News
Sponsored by Security Resources
Former Snap-on employee accused of Million Dollar Theft One of the Wisconsin's largest employers suffered a million-dollar theft at the hands of a former employee, Kenosha police said. Police said they believe Nathan Wrobel used at least three rental trucks to remove stolen tools. eBay is loaded with thousands of listings for Snap-on tools, but nothing quite like the listings that popped up late last year. Prosecutors said someone was selling brand new complete metric tool sets worth more than $30,000 for a quarter of the price. The listings weren't hard to notice when Kenosha-based Snap-on realized nearly 30 of those massive sets were missing from a warehouse in Kenosha a few blocks from their headquarters. The company hired a private security firm to track down the missing tools. According to the criminal complaint in the case, the investigator traced the online sales to a Kenosha body shop, where a search warrant last week turned up tools and packaging from the huge tool sets. That led to Wrobel, 41, a convicted bank robber, who was working at Snap-on driving a forklift. He's now criminally charged with going in after-hours to burglarize more than two dozen of the tool sets and accepting a kickback on the illicit online sales. The investigation is ongoing and more people could still be charged. wisn.com
Yakima, WA Thieves smash into Country Farm & Garden Thieves smashed their way into a Yakima home and garden store early Thursday morning, stealing thousands of dollars worth of merchandise. KIMA spoke to the store manager, who said what happened makes him sick to his stomach. In the midst of blooms, a broken door. It's where three people entered Country Farm & Garden on Washington and stole what they could. Leroy said it happened in the middle of the night when the store was locked up. He said the suspects jumped the fence, then came around back. According to Leroy, the suspects picked up a heavy garden stone and used it to shatter the back door. Surveillance video shows the thieves inside, stealing from the grow aisle. Making off with lights, soil, nutrients and other merchandise -- items that together could help grow marijuana. About $3,500 worth in all. kimatv.com
Insurance Broker Pleads Guilty in Phony $3.7M Cargo Insurance Scam In an operation the FBI called "theft and greed on a large scale," a former insurance broker has pleaded guilty to bilking nearly 800 trucking companies out of $3.7 million for phony cargo insurance. John Paul Kill, the former operator of Appeal Insurance Agency LLC, has pleaded guilty to insurance fraud, according to the U.S. Attorney's Office for the Northern District of Georgia. Kill collected over $3.7 million from hundreds of companies for fraudulent cargo insurance policies. "This case was about theft and greed on a large scale," said J. Britt Johnson, Special Agent in Charge, FBI Atlanta Field Office. "Mr. Kill displayed a complete disregard for his client companies, leaving them legally and fiscally vulnerable while allowing them to believe that they had appropriate insurance coverage." According to Acting U.S. Attorney John Horn, Kill operated an insurance brokerage firm in Norcross, Georgia, and began offering cargo insurance policies to trucking companies in 2013. Kill falsely told clients that he would bind cargo insurance policies through Lloyd's of London. In the insurance industry, binding coverage serves as an agreement between the insurance provider and insured parties to provide insurance coverage. In reality, Kill did not bind any policies with Lloyd's. Instead, he pocketed the premium payments. truckinginfo.com

Fond du Lac, WI Serial Thief Nabbed for Price Swapping; assaults store employee A Fond du Lac woman with a history of retail theft almost struck again in Howards Grove. 37 year old Jessica Croissant faces charges for her actions at the Howards Grove Piggly Wiggly March 29. Security cameras show Croissant taking price stickers from discounted items and placing them on other merchandise. When a store worker confronted her, she drove away with nothing - but not before striking a person twice who tried to stop her from leaving. When a Sheboygan Sheriff's deputy interviewed her, she said she did not steal anything, but details were hard to remember. Croissant made her initial court appearance Thursday for altering retail prices and negligent use of a vehicle misdemeanors. whbl.com

Three arrested in Jackson County, AL for two county shoplifting spree A car clocked at more than 100 mph led to three arrests and the end of a shoplifting spree that spanned two counties. Dimesha Kirk, 25, Marquita Estes, 24, and Destiny Jackson, 24, are facing five counts of possession of stolen merchandise when the vehicle they were traveling in was stopped on Highway 72 in Hollywood, AL on Wednesday, Hollywood Police Chief Jason Hepler stopped the vehicle after he clocked it traveling at 102 mph. Hepler said that after one of the passengers gave him false identification, he became suspicious. Those suspicions led to a search of the vehicle and that's when the Hepler found numerous items in the truck that led him to realize the items had been stolen. "I started noticing there were tags, security tags, on the property and you had multiple items of the same thing," said Hepler. Kirk, Estes, and Jackson were then arrested and booked into the Jackson County jail. Police also cited Jackson for obstruction, reckless endangerment, and excessive speeding. In all, merchandise from five different stores in Madison and Jackson counties were recovered. Hepler said he's working to return the stolen items to the stores. waff.com
$1,500 of Designer Sunglasses stolen in Albany, GA An Albany optical store is fed up with shoplifters, and is asking for help identifying two ladies who they believe took $1,500 worth of merchandise Saturday afternoon. The Hour Glass staff says they were very busy, when these two ladies strolled over to the sunglass display. Watch as the woman in the turquoise top apparently takes a pair of Gucci sunglasses off the rack, and slips it into her purse. She and her friend in the pink come back to the sunglasses in another minute, and the lady in the turquoise grabs two more pair of sunglasses off the rack and again apparently stuffs them into her purse on the way out. Store officials say they are shocked at her boldness. There were five pairs of sunglasses in all missing, but the ladies were blocked from view of the camera where two more pair were taken. The three lady's sunglasses were worth $500 each. walb.com
Do you have an ORC case to share?
Share your ORC news and help the industry grow

Retail Crime News

Sponsored by NuTech National
Man shot, killed outside Richmond, VA Family Dollar store Richmond Police confirm a man shot outside a dollar store on Midlothian Turnpike has died. A large police presence is currently on the scene of the deadly shooting near Carnation Street. Detectives put up crime tape near the Family Dollar store and witnesses reported hearing at least three gunshots and seeing one man in handcuffs. However, police say there are no arrested at this time. Police say they got the first calls for the shooting at 3:06 p.m. When they arrived they found a man shot multiple times. He was rushed to the hospital where he later died, according to police. Detectives are still talking to witnesses and trying to find the motive for the shooting. nbc12.com
Lenox Square Mall car thieves shot by Off-Duty Police Office in Buckhead (Atlanta), GA Traffic is flowing again at a busy Buckhead intersection after an off-duty police officer opened fire on two men suspected of breaking into cars at Lenox Square Thursday. Two men had stolen a van from the midtown area and then went to Lenox Square Mall, where they are suspected of breaking into several cars at the mall. An off-duty police officer directing traffic at the intersection said they recognized the van. "He was standing in the intersection, in full uniform directing traffic, and he held the traffic," said Maj. Adam Lee III with the Atlanta Police. Officers said the men then started trying to get away from the intersection and headed straight for the officer. That's when police said the officer fired three shots into the van. Lee said the two men in the van tried to run, but both were caught. The men were taken to Grady Memorial Hospital to be treated for the gunshot wounds. Lee said one of the men had a gunshot wound to the hand; the other had a gunshot wound to the shoulder. wsbtv.com
Seven Arrested in Gang-Related Shooting in Tulare, CA Foods Co Market Tulare police have arrested 21-year old Esperanza Rangel, 19-year old Jairo Cesar Delamora, 18-year old Paul Castro, and 22-year old Abraham Gonzalez and three juveniles. All seven are from Tulare. Investigators said the seven had a hand in Wednesday night's shooting. Two people, including a Foods Co employee, were shot, and police said on Thursday they are still in critical condition. Police said a 26-year old male from Tulare got into a physical altercation with someone inside of the market on Wednesday evening, and ended up on the floor. "It was at that point a store employee went to render aid to this person, or to assist, and during his heroic act, multiple shots were then fired at the employee and that downed person," said Sgt. Andy Garcia. Family of the heroic Foods Co employee said his name is Tony Grijalva and he is 45-years old. They said he is a good guy, and it doesn't surprise them he would go to help a customer. Foods Co has also hired a security guard to watch over the market and to reassure to customers that the store is safe. yourcentralvalley.com
Salem, OR Police cleared in Fatal Shooting of Armed man during Strip Mall Standoff Four Salem police officers have been cleared in the fatal shooting that ended a seven-hour standoff with an armed man last month near a busy shopping area. A grand jury found that the officers were justified in using deadly force against Mark Cecil Hawkins on April 24, the Marion County District Attorney's Office announced Thursday evening. Officials say the 49-year-old Eugene man had methamphetamine and other drugs in his system when he barricaded himself in a converted bus and fired the first shots of a confrontation that trapped customers at a Walmart and other nearby businesses, and injured a police dog. The grand jury found that officers reasonably believed: Hawkins had committed and attempted to commit felonies involving the use or threatened use of physical force against a person. Deadly physical force was necessary to defend a peace officer or another person from the use or threatened imminent use of deadly physical force. Hawkins had committed felonies or attempted to commit felonies and under the totality of the circumstances existing at the time and place, the use of such force was justified. The officers' life or personal safety was endangered in the particular circumstances involved. District Attorney Walt Beglau thanked the panel and investigative team for their careful review. oregonlive.com
Baton Rouge, LA Convicted killer's Mother apologizes to CarQuest shooting victim's families; asks jurors to spare her son A tumultuous childhood, coupled with a history of family violence and other risk factors, damaged Lee Turner Jr. and essentially turned him into a ticking time bomb by the time he fatally shot two CarQuest Auto Parts employees in 2011, a psychologist testified Thursday. "Lee seems to have been saving it up. Then he just falls off the porch," psychologist Mark Cunningham, a defense witness, said during the penalty phase of Turner's capital murder trial. That final phase of the trial could come to an end Friday. Jurors are hearing testimony about Turner's background as they will weigh whether Turner should be sentenced to the death penalty or life in prison without parole for the killing of two Baton Rouge employees of the car parts company. Turner, 25, was convicted Monday on two counts of first-degree murder in the deaths of Edward "Eddie" Gurtner III, who managed the CarQuest on Airline Highway near Siegen Lane, and fellow employee Randy Chaney on March 27, 2011. theadvocate.com

Man Caught On Video Burglarizing Tulsa, OK Jewelry Store Police are looking for a burglar after a south Tulsa jewelry store was broken into early Friday and a large amount of jewelry stolen. Officers responded to an alarm at J Spencer Jewelry at 83rd and Memorial just after 1:30 a.m. At the store, they found the front door's glass broken out and the jewelry stolen. The owner gave News On 6 a copy of security video which showed the man entering the store dragging two trash cans. He proceeds to a storage case near the store's cash register, breaks it open and dumps trays of jewelry into the trash cans, filling both. He then pulls the trash cans to the back door of the store and leaves. newson6.com
Security increases at Outlet Shoppes at Atlanta after armed robbery, smash and grab The Woodstock Police Department has upped its presence at the Outlet Shoppes at Atlanta to discourage would-be thieves after two incidents last month led to stolen merchandise and property damage at the Woodstock retail area. The outlet mall saw two incidents within about a week of each other last month - one was an armed robbery at a jewelry shop and the other was an overnight burglary at a clothing store when no employees or customers were there - and Woodstock Police Chief Calvin Moss said the department has increased security measures. "WPD has increased its daily presence at the mall, including uniformed and plain clothes, and enhanced security measures are being implemented," Moss said Thursday. "The Woodstock Police Department has worked closely with mall management and security since before construction began." Since the outlet mall opened in July 2013, Moss said there's been one robbery and three overnight burglaries. cherokeetribune.com

Good Samaritan helps Detectives track Armed Robbery suspect wanted in 17 incidents in Southern California The quick actions of a good Samaritan helped detectives arrest a pair of men accused in an armed robbery spree across the Southland. Police say Anthony Oddie and Richard Gomez-Quiroz used a gun and a machete to rob at least 17 convenience stores and pizza parlors from Chino Hills to Los Angeles to Orange County. During one of the holdups, the good Samaritan who wants to be identified only as Manny noticed a man waiting outside a store in a white car. Moments later, another man ran out, got in the car and sped off. Manny told CBS2/KCAL9 it all looked suspicious, so he wrote down the license plate number. The number was used to track down both men. cbslocal.com


Suspect in Albuquerque, NM Jewelry store Robbery had faced Vehicular Homicide charges A man accused by police of robbing a Corrales shop of more than $64,000 in jewelry on Monday previously faced charges of vehicular homicide and leaving the scene of an accident in connection with a December hit-and-run crash. Undercover APD officers arrested Luis Montiel, 47, on Thursday when he attempted to sell jewelry to Silver Owl Jewelry on Carlisle NE, said officer Tanner Tixier, a spokesman for the Albuquerque Police Department. A search of his home turned up about half of the pieces and officers are expected to find the remainder once they search his car, Tixier said. After he was arrested in the parking lot of the Silver Owl, Montiel admitted to a Corrales police officer that he had committed the armed robbery at Prized Possessions two days earlier, according to a statement by APD. abqjournal.com

16 year old Pompano Beach, FL boy arrested for Burglary of Sprint store, twice; wanted on 22 other charges 16-year-old boy is under arrest, accused of burglarizing a Sprint store not once, but twice. Demetrius Wilson was arrested early Thursday morning. According to Broward Sheriff's Office Robbery Detectives. the boy used a rock to gain access to the Sprint Store on E Atlantic Blvd. in Pompano Beach on Sunday morning and again early Tuesday morning. The crime was carried out in a similar fashion two days later. BSO investigators said the recognized Wilson from previous interactions and his mother identified him from a photo. Detectives say in addition to the Sprint Store break-in, Wilson also played a role in a robbery and carjacking at a Wal-Mart in March. cbslocal.com

Cannes Cartier Store Heist: Estimated Value of Stolen Goods Raised to $20 Million New details emerged Thursday about the jewelry heist that took place on Tuesday morning at the Cartier store on Cannes' Croisette, just a week before the start of the annual film festival. According to Agence France Presse, the value of the stolen goods - which include jewelry and watches - is now estimated to be $20 million, which would make it one of the most lucrative robberies in France in the past decade. The original damage estimate was for at least $1.13 million. The robbery took place at 11 a.m. Cannes time in a busy thoroughfare in the heart of the Croisette, directly across the street from the luxurious Carlton Hotel. According to sources, an armed robber wearing the mask of an elderly person managed to infiltrate the store's securitized entryway, allowing two accomplices to join him. A fourth suspect was waiting in a nearby getaway car. hollywoodreporter.com

30-year sentence for jewelry store robbery in Danville, IL An area man is sentenced to 30-years for robbing Rothery Jewelers, back in July of 2014. 29-year old Donovan and another suspect held employees at gunpoint and smashed cases. Some of the jewelry was recovered. The third suspect was found not guilty. illinoishomepage.net

Alabama 'Serial robber' captured, blamed for holdups in Mountain Brook, Birmingham, McCalla, Hoover and more

DeKalb, GA Smoke Shop Employee Shoots, Kills would-be Robber

Suspected shoplifter spit on security guard at Macy's in McCAllen, TX, threatened he had AIDS

Philadelphia Police seek woman accused of putting skimming device on Center City ATM

Man drives away from Walmart on stolen lawn mower, suspect found 10 miles away


Robberies and Burglaries
● Bulldog Liquidators - Indianapolis, IN - Burglary -2nd time this week
● Country Farm & Garden - Yakima, WA - Burglary
● CVS - Rockaway Beach, NY - Robbery
● CVS - Kingsport, TN - Robbery
● CVS - Pensacola, FL - Armed Robbery
● Dollar General - Summerton, SC - Armed Robbery
● Dollar General - Sisco, TX - Armed Robbery
● Family Dollar - St Louis, MO - Robbery
● Fuller's - Anniston, AL - Shooting
● Go Wireless - Pasadena, CA - Robbery
● Kong - Lincoln, NE - Armed Robbery
● Mobile - Broward Co, FL - Armed Robbery
● Mobile - Santa Ana, CA - Armed Robbery
● Pit Stop - West Alton, MO - Armed Robbery
● Sprint - Pompano Beach, FL - Burglary
● Sunflower - Holmes Co, MS - Burglary
● Sunoco - Lancaster, MA - Armed Robbery
● T-Mobile - Pasadena, CA - Robbery
● Two Brothers - North Durham, NC - Armed Robbery
● Wawa - Brookside, DE - Armed Robbery
● 7-Eleven - Nelson, BC, CN - Robbery
● 7-Eleven - Newport Beach, CA - Armed Robbery


Featured Job Listings
Sponsored by NuTech National
Feature Your Job Here For 30 Days -
70% Aren't On the Boards
VP of LP
Mattress Firm
Houston, TX
Mattress Firm
Director of LP
Lane Bryant
Columbus, OH
LinkedIn
Director AP
Big Lots
Columbus, OH
Big Lots
Director of LP
PacSun
Anaheim, CA
PacSun
NEW TODAY Director, LP Operations
Dick's Sporting Goods
Pittsburgh, PA
Dick's Sporting Goods
Director Global AP
KFC & PH
Plano, TX
YUM! Brands
Director of AP, Corporate
Dollar General
Nashville, TN
Dollar General
VP Supply Chain, LP & Safety
Ross Stores
Ft. Mill, SC
Ross Stores
Director of Corporate Investigations
Lowe's
Mooresville, NC
Lowe's
Director of Safety
Academy Sports & Outdoors

Houston, TX

Academy Sports & Outdoors


Dir, Pharmacy LP
Rite Aid
Camp Hill, PA
Rite Aid
Dir. Training & Communications - AP
Ralph Lauren
Lyndhurst, NJ
Ralph Lauren
Regional Dir AP
Rite Aid
Baltimore, MD
Rite Aid
Territory Dir., AP
Best Buy
Richfield, MN
Best Buy
Territory Dir., AP
Best Buy
Pleasant Hill, CA
Best Buy
Territory Dir., AP
Best Buy
Westbury, NY
Best Buy
LP Corporate Sr Mgr
JC Penney
Dallas, TX
JC Penney
Safety & Security Mgr
Kirkland's
Brentwood, TN
Kirkland's
AP Manager
Ralph Lauren
New York, NY
Ralph Lauren
LP Manager
Dunkin' Brands
Chicago, IL
Dunkin' Brands
Regional LP Mgr
Dunham's Sports
South Central KY, Central TN or NC
Dunham's Sports
Regional LP Mgr
Dollar General
Midland/Odessa, TX
Dollar General
Group LP Coordinator - Head Office
Cotton On
Los Angeles, CA
Cotton On
Sr Retail AP Specialist
REI
Bloomington, MN
REI
Coordinator, Corporate AP
Bi-Lo Holdings
Jacksonville, FL
Bi-Lo Holdings
Supervisor, LP
Ascena Retail Group, Inc
Pataskala, OH
Ascena Retail Group, Inc
LP Admin. Asst.
National Stores
Gardena, CA
National Stores
LP Operations Coordinator
Restoration Hardware
Corte Madera, CA
Restoration Hardware
LP Analyst
Restoration Hardware
Corte Madera, CA
Restoration Hardware
Market ORC Investigator
Macy's
New York, NY
Macy's
Implementation Expert/Project Mgr
LP Software
Worth, IL
LP Software
Sales Representative
NuTech National
Maitland, FL
NuTech National
National Account Manager
Vector Security, Inc
TBD
Vector Security, Inc

Limited Time Only - Post Your Multi-Unit LP jobs for FREE - Learn More Here

Daily Job Alerts


Appearing One Day Only
View our Internet Jobs Archives here
Regional LP Manager
Amazon
Inglewood, CA
Amazon
Regional LP Manager
Amazon
Avenel, NJ
Amazon
Regional LP Manager
Dollar General
Southern MS
Dollar General
Store AP Manager
Home Depot
Savannah, GA
Home Depot
AP Manager
Home Depot
Columbia, MD
Home Depot
LP Manager
JCPenney
Sacramento, CA
JCPenney
LP Manager
JCPenney
Pleasanton, CA
JCPenney
LP Supervisor
Kohl's
Nanuet, NY
Kohl's
LP Supervisor
Kohl's
Bedford Hills, NY
Kohl's
LP Supervisor
Kohl's
Cortlandt, Manor, NY
Kohl's
LP Supervisor
Kohl's
Wappingers Falls, NY
Kohl's
LP Supervisor
Kohl's
Ridgefield, CT
Kohl's
Dept Mgr LP & Safety
Lowe's
Bentonville, AR
Lowe's
Dept Mgr LP & Safety
Lowe's
Pottsville, PA
Lowe's
AP Manager Region 1/Zone 1
Price Chopper
Schenectady, NY
Price Chopper
AP Manager in Training
Walmart
Fort Myers, FL
Wal-Mart
AP Manager in Training
Walmart
Seekonk, MA
Wal-Mart
AP Manager in Training
Walmart
Fairfield, CA
Wal-Mart
AP Manager in Training
Walmart
Omaha, NE
Wal-Mart
AP Manager
Sam's Club
Cheektowaga, NY
Wal-Mart
AP Manager
Sam's Club
Hendersonville, NC
Wal-Mart
Sr Mgr Regional Security Latin America, Global Safety & Security
Starbucks
Seattle, WA
Starbucks

Home of the Industry's Original
On the Move

Jon Shimp was promoted to Vice President, Risk Management for Louis Vuitton.
Matt Moran was promoted to Asset Protection Business Partner for Target.
Monika Espinoza was promoted to Area Asset Protection Manager for Louis Vuitton.
Louie Leon was promoted to District Asset Protection Manager for Saks Fifth Avenue.

Post Your New Job or Promotion!
See all the Industry Movement


Your Career
Sponsor this section of the Daily
The Most Important Leadership Lessons You Can Only Learn from Mom Our mothers have been there for us since the very beginning and taught us almost every life lesson we learned. Her guidance and wisdom helped shape us into who we are today. Here are some lessons your mom gave you that you probably never thought would impact your leadership now. Go to your room

27 Signs That You Are an Extraordinary Leader We can learn so much from other people's mistakes; it helps us gather knowledge on what not to do or what can make us better. Here are some ways that you can be an extraordinary leader, one who is set apart from all of the other leaders in the world. Are you selfless?

7 Ways Toxic Manager Stifle Employee Motivation and Productivity The traditional "my way or the highway" style of leading has been replaced with practices based on trust. The goal is to have employees understand what they are doing and how it fits within the company's bigger picture. Here are some old leadership practices you want to quit. Don't focus on mistakes

'Game of Thrones' Leadership Lessons
The hit HBO series is much more than just dragons and swordfights. It also holds lessons on leadership and how having the right mentor can lead you to greatness and victory. Here are some of the themes that have emerged from the series and how it can be applied to the workplace. Be likeable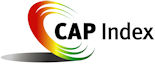 Tip of the Day
Sponsored by Vector Security
Self-reflection is something many avoid or refuse to allow it to creep up and point to exactly what you need to look at. Hidden behind rationalizations, self reflection in actuality can be an eye opening experience. Popping up when you least expect it but most notably late at night when you're staring at the ceiling with no other outside interferences lending you license to deny it. Self-reflection is the one person you should make it a point to face. It just might make a difference tomorrow.

Just a Thought,
Gus







Upcoming Events
---

Recruiting?
Get your job e-mailed to everyone... everyday
Post on our Featured Jobs Board!
Reach your target audience in 2015 every day!
Request our 2015 Media Kit
update account / change e-mail
unsubscribe FEEDBACK
www.downing-downing.com

Advertise With The D&D Daily




36615 Vine Street, Suite 103
Willoughby, OH 44094
440.942.0671
copyright 2009-2019
all rights reserved globally